Europe, one of the most beautiful places in the world to visit continues to be a go-to travel destination all year round.
The European Continent offers such a diversity of experiences, it's not surprising deciding on the best time to visit Europe can be challenging.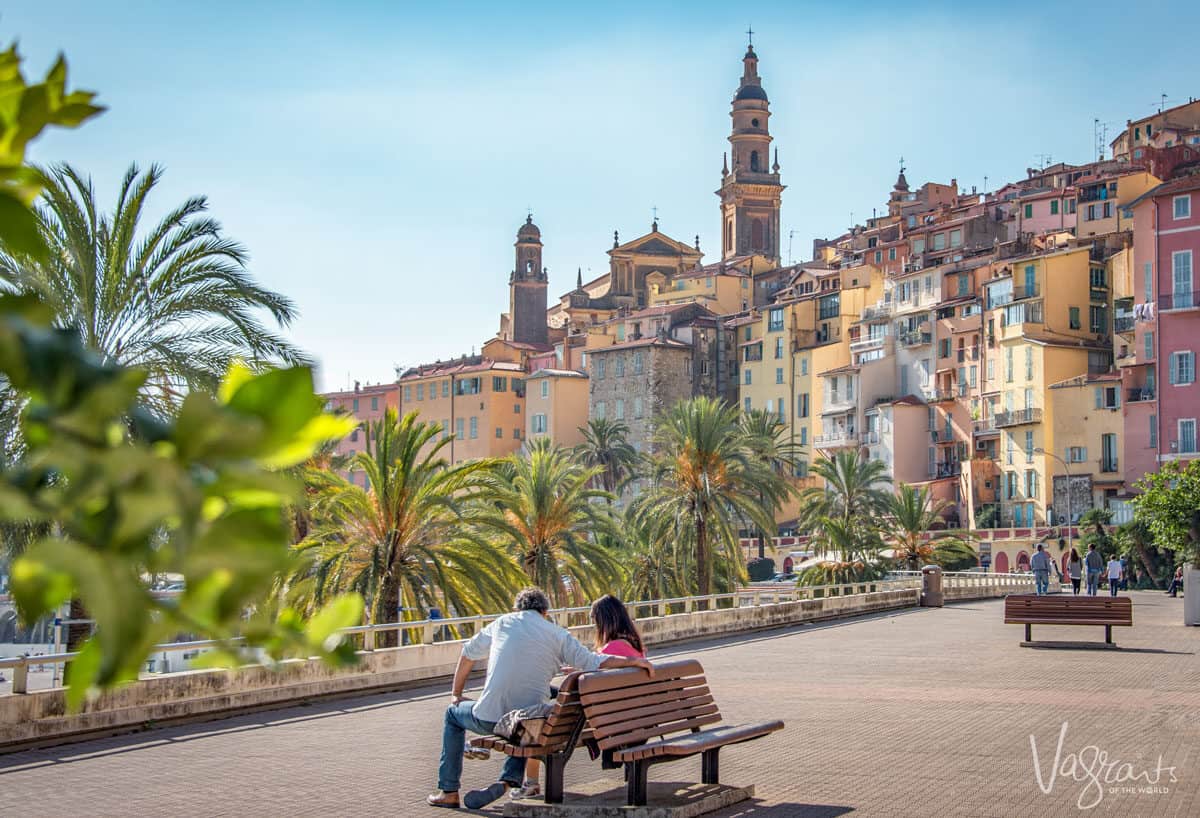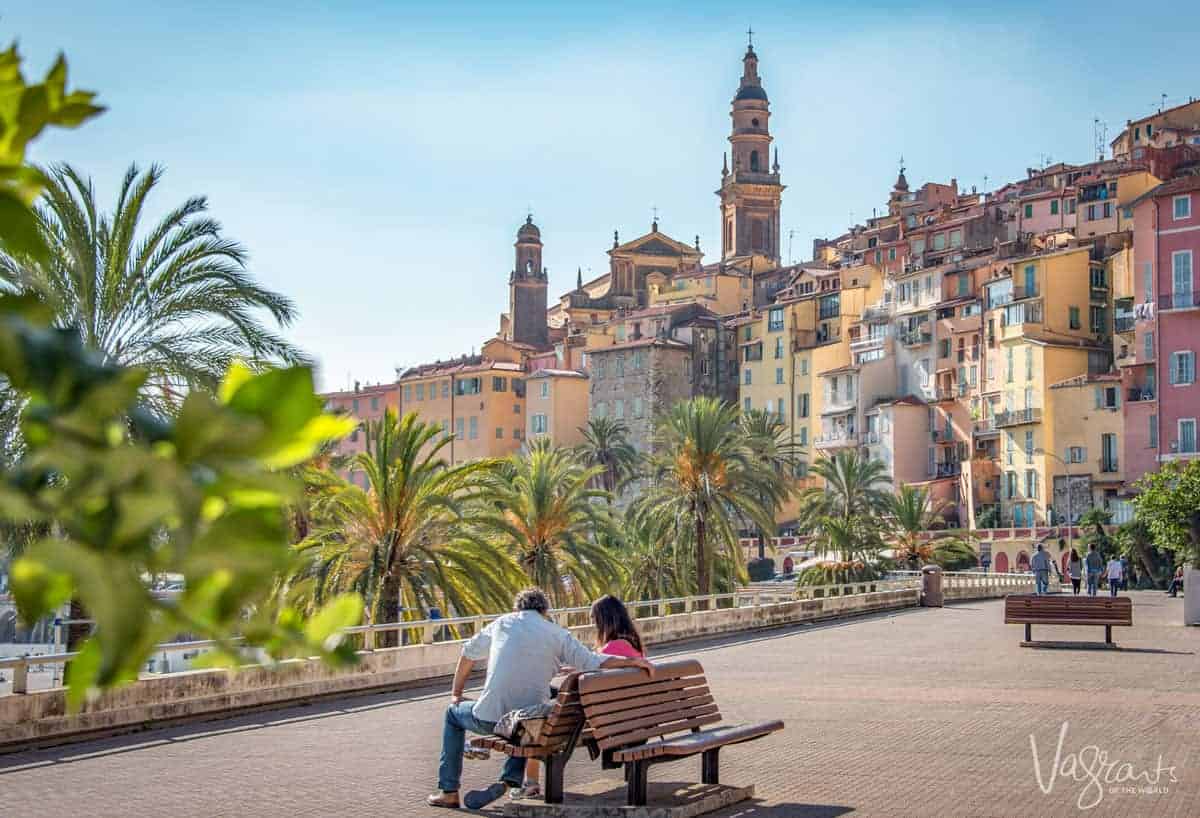 You may be planning to visit only one destination – maybe you've chosen to try house sitting in Europe, or, you'd like to tour all or part of the continent – when is the best month to visit Europe?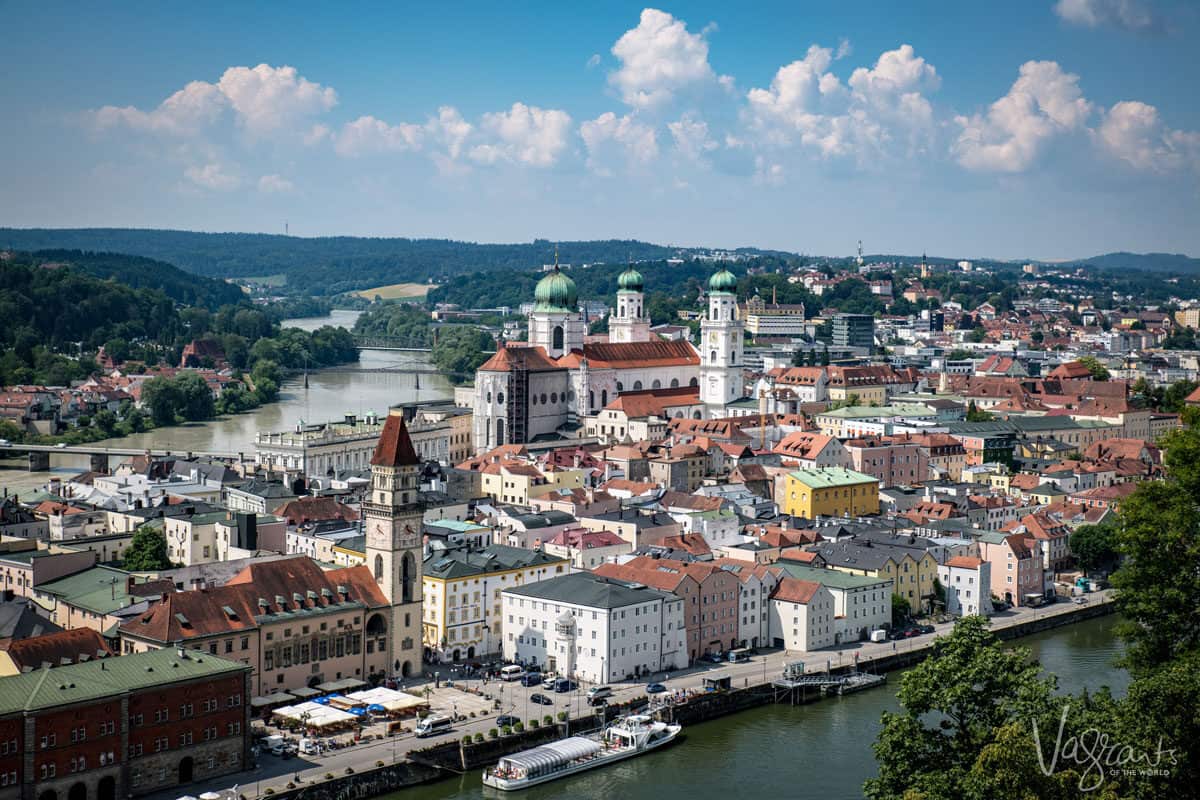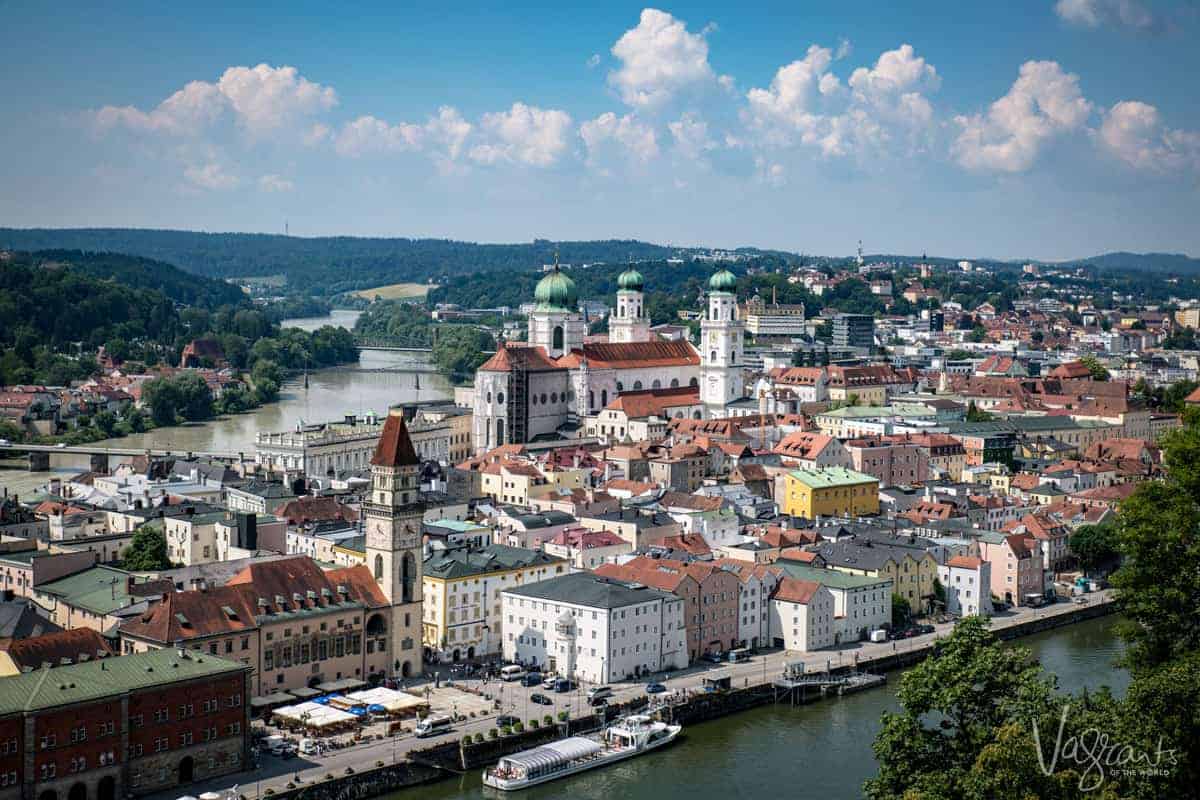 The Best Season to Visit Europe
While there's no wrong time to visit Europe, there's certainly a season to suit your personal preferences. The seasons in Europe are the same for each country throughout the Continent, but not quite in the same way.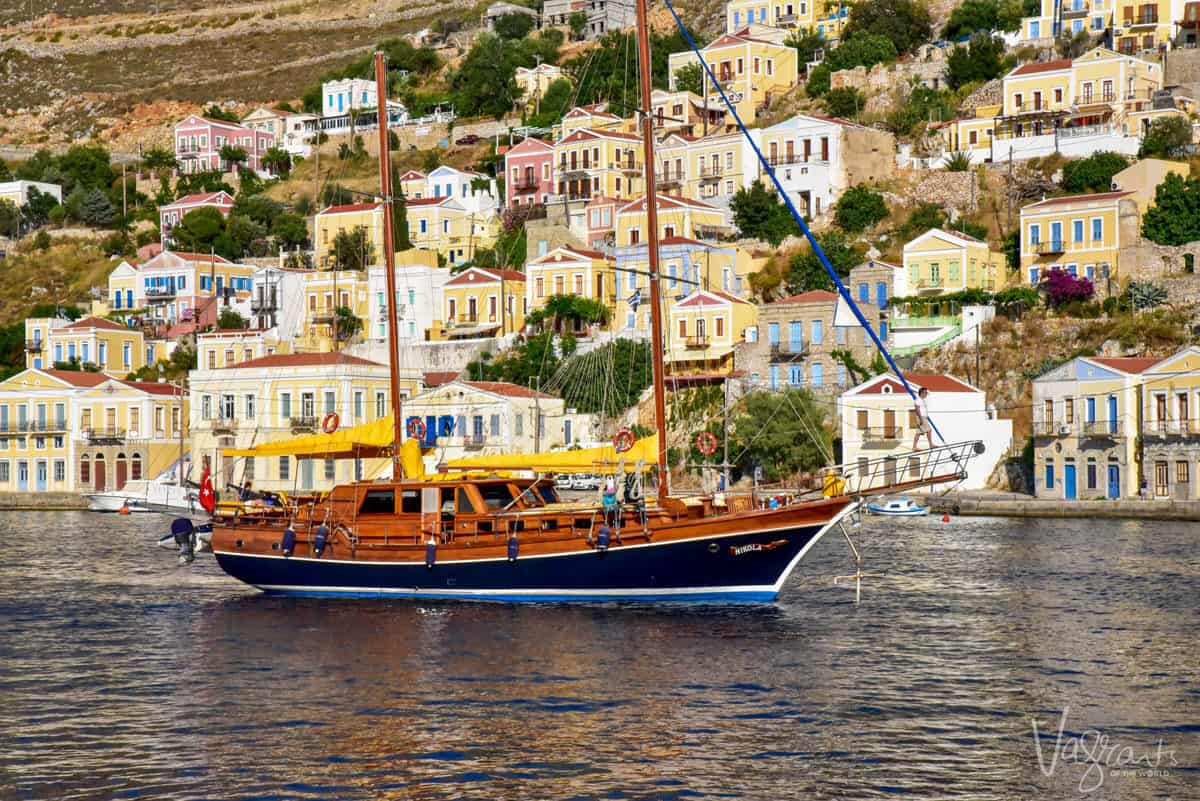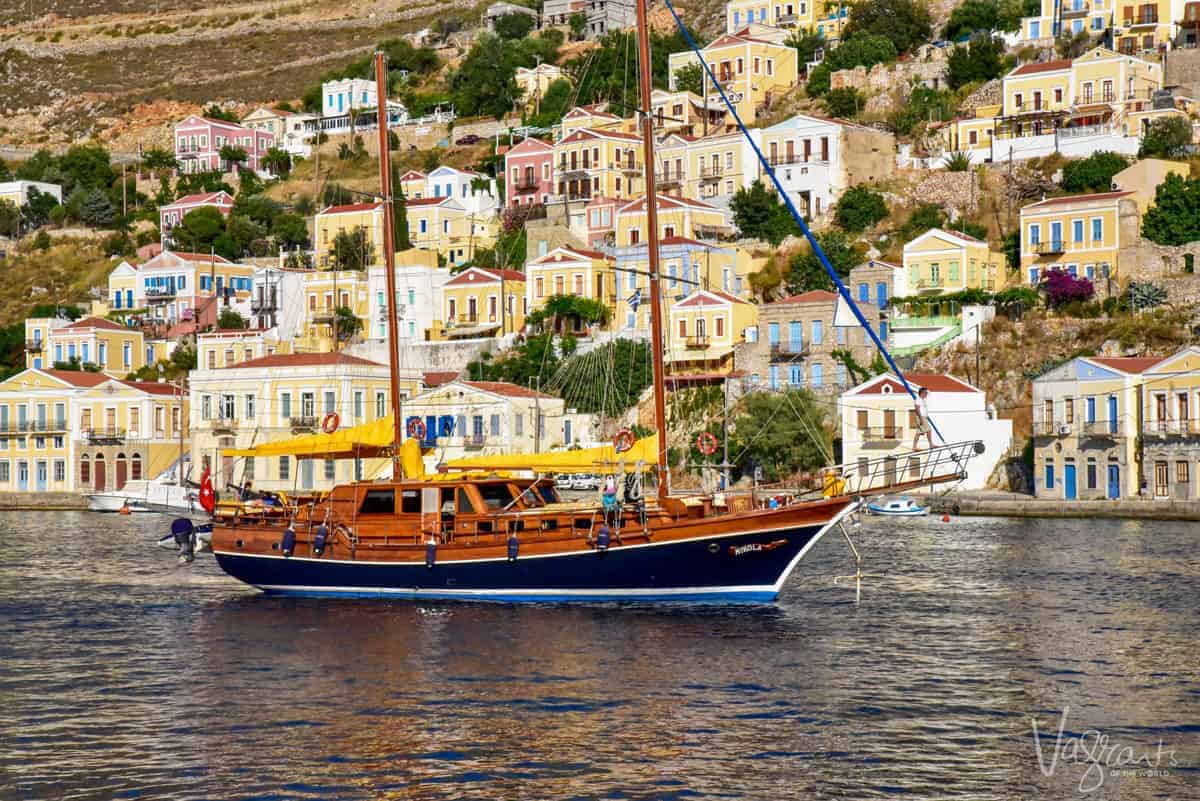 Countries in the south of Europe such as Greece, Spain, and Portugal experience warmer weather and milder winters. Countries in the north experience much colder winters – which make them perfect skiing or snowy festive destinations.
Let's take a closer look at the seasons in Europe.
Spring in Europe
Spring in Europe takes place between March and May.
The weather in Europe in March starts warming up. Flowers come into bloom offering stunning, colourful landscapes from vibrant tulip fields to Europe's best displays of blossom trees.
Animals also begin to emerge from hibernation and commence migrations – a wonderful time for wildlife enthusiasts to visit Europe. Many don't know Europe has some of the world's best wildlife destinations.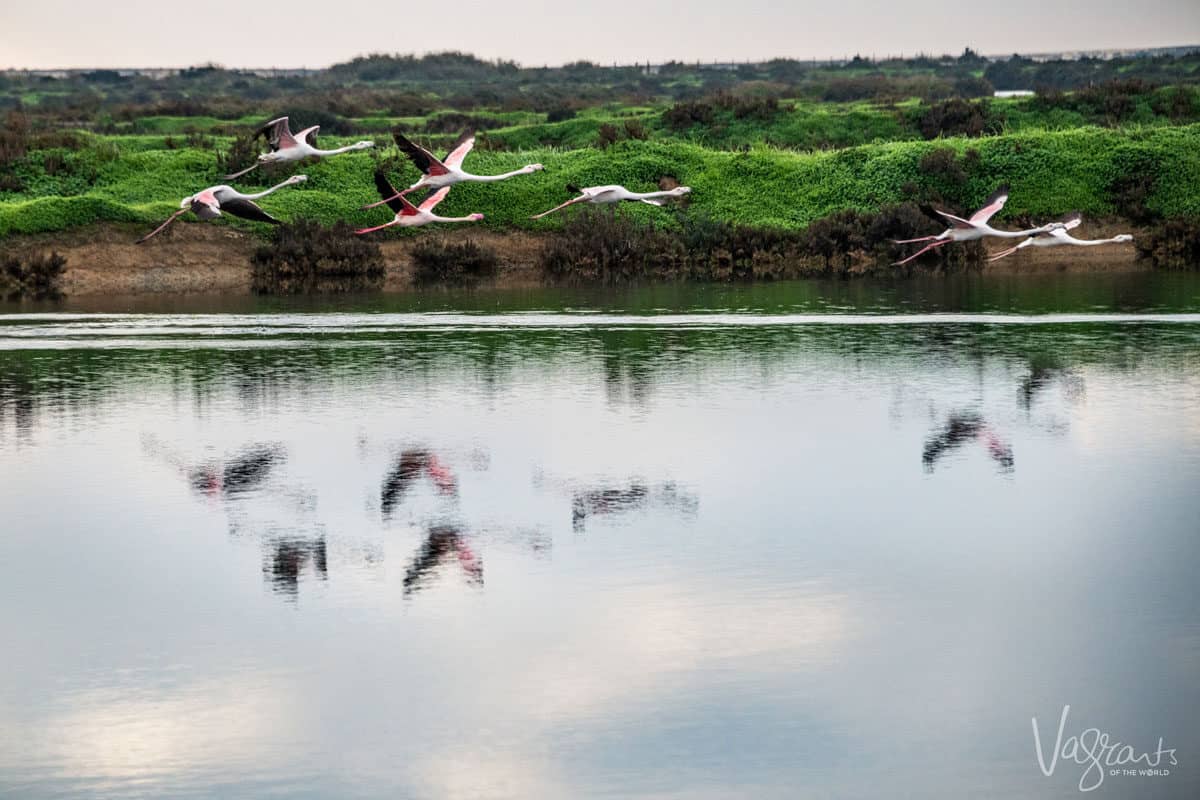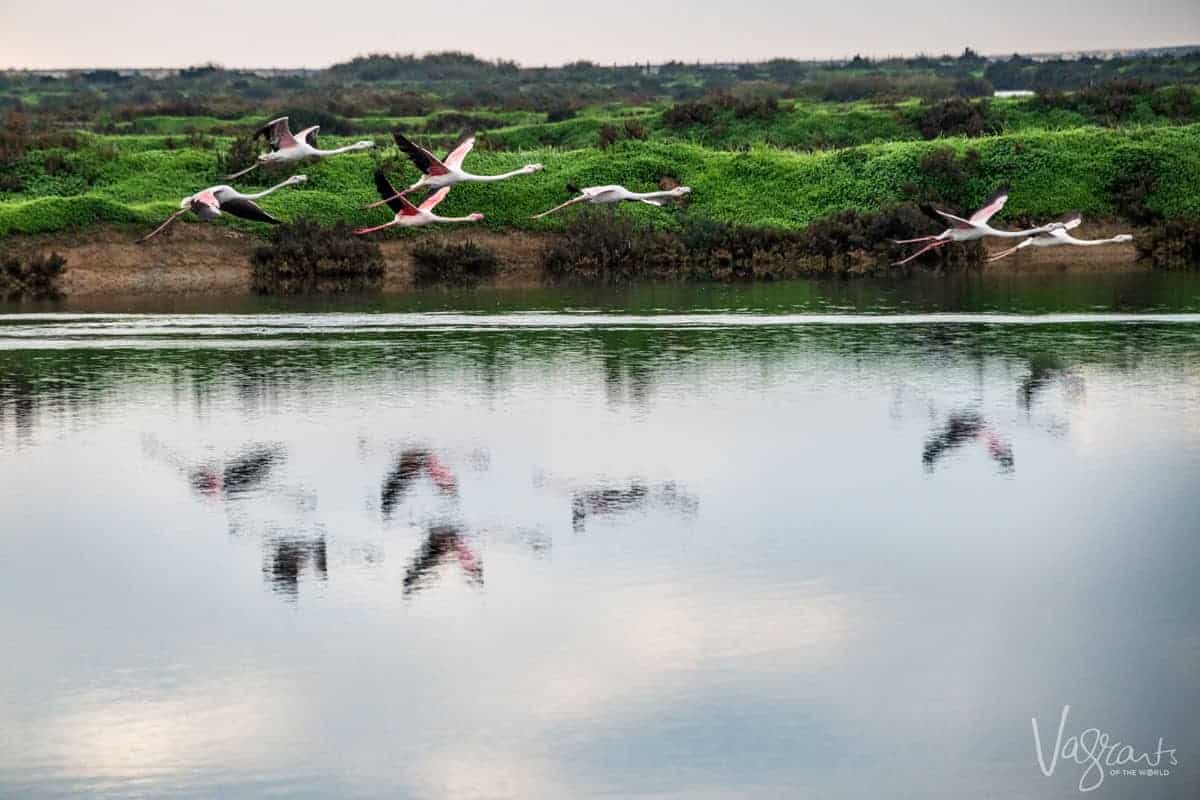 No matter where you decide to visit in Europe, spring is a wonderful time of year. Especially for travellers looking to explore the great outdoors, the temperature in Europe in May is perfect.
Spring is excellent for hiking nearly anywhere in Europe and also for coastal destinations in southern countries such as Valencia in Spain. Or, a tour of Croatia where late spring offers beautiful weather without the summer crowds is a very affordable and beautiful warm weather escape.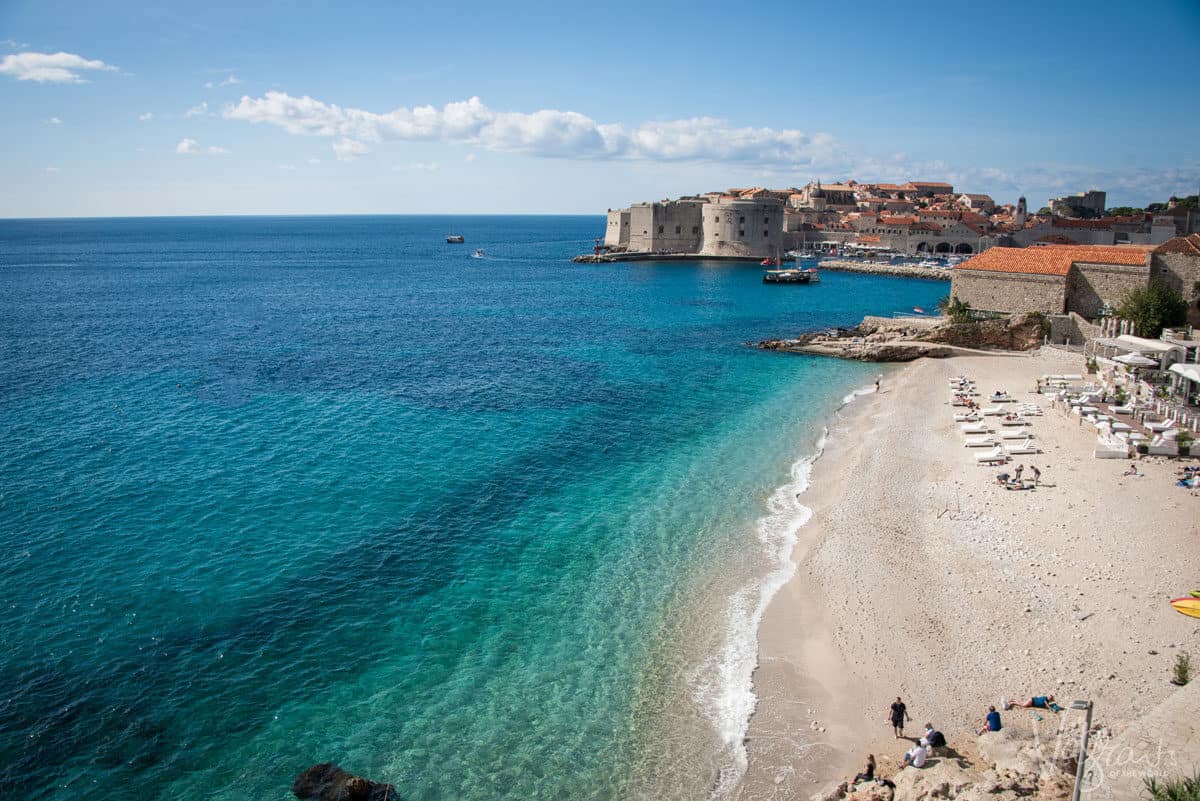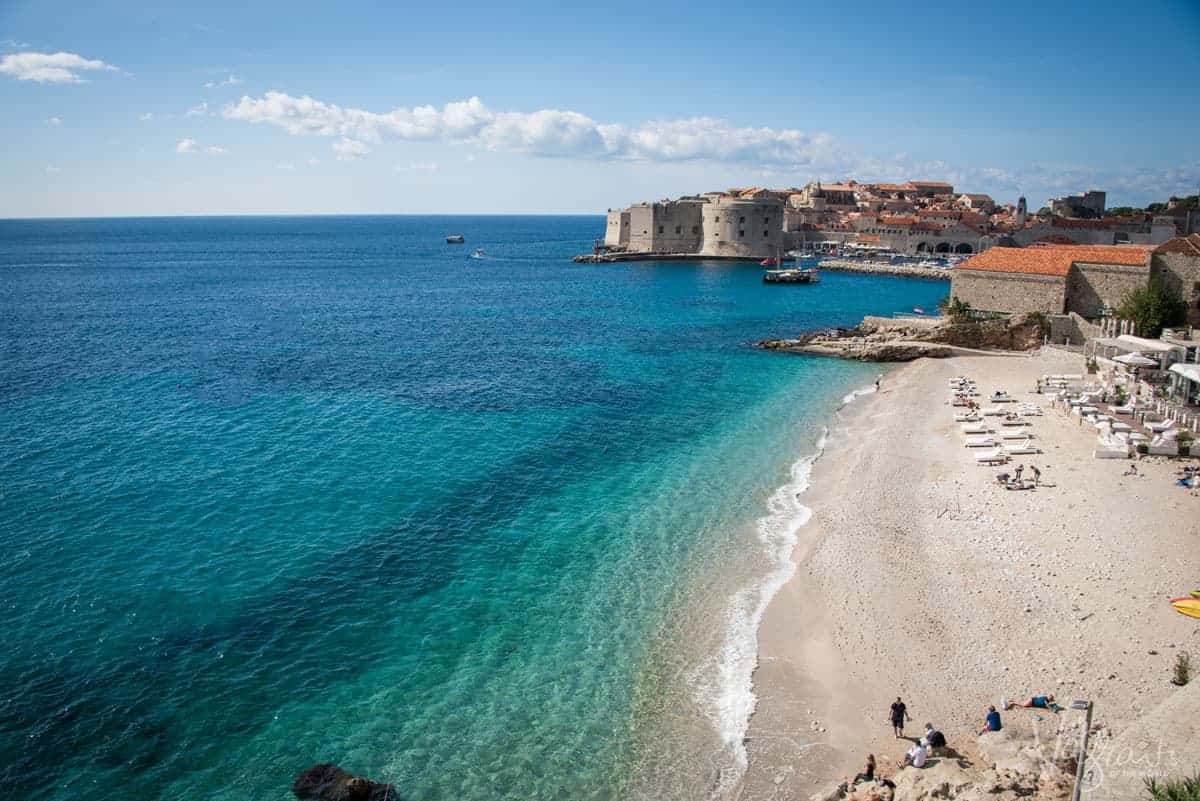 We are great advocates of shoulder season travel in Europe, especially in spring. Spring is a great time to tour the entire continent or settle in to explore just one country. Enjoy an early summer in Southern Europe or welcome the return of the sun in Northern Europe.
Late spring is a lovely time to visit countries such as Norway. It is a time when locals head outside after a long winter to embrace the sun and celebrate unique rituals such as "Utepsils" – the ritual of the first beer drunk alfresco for the season.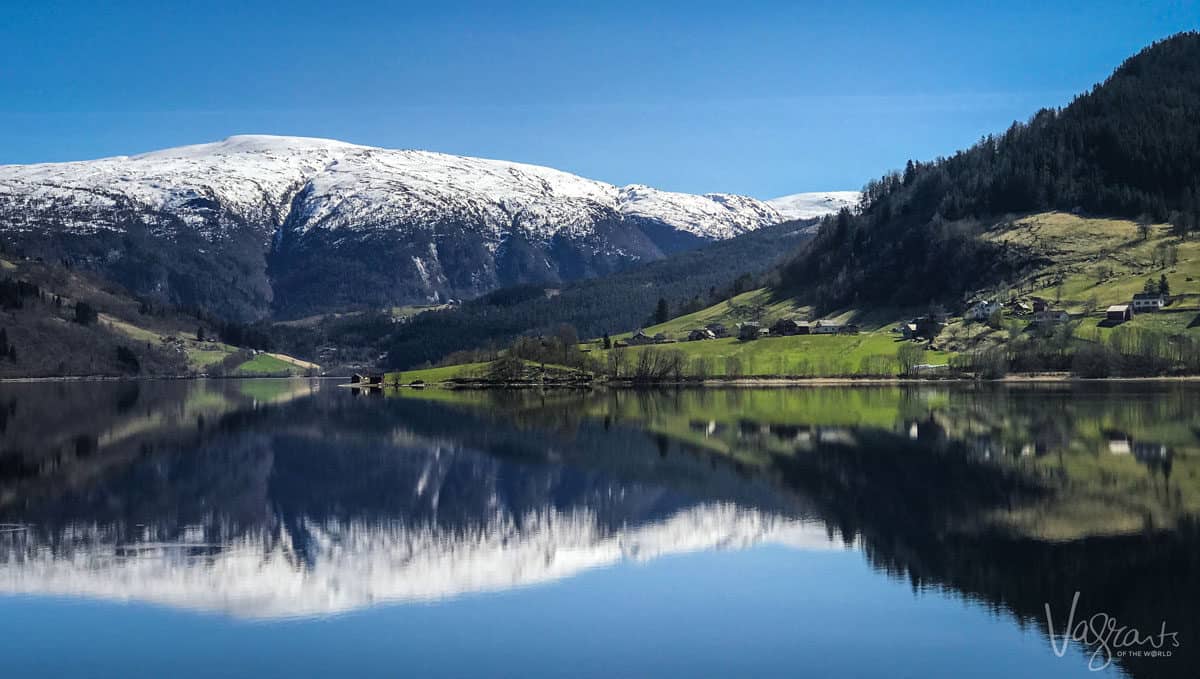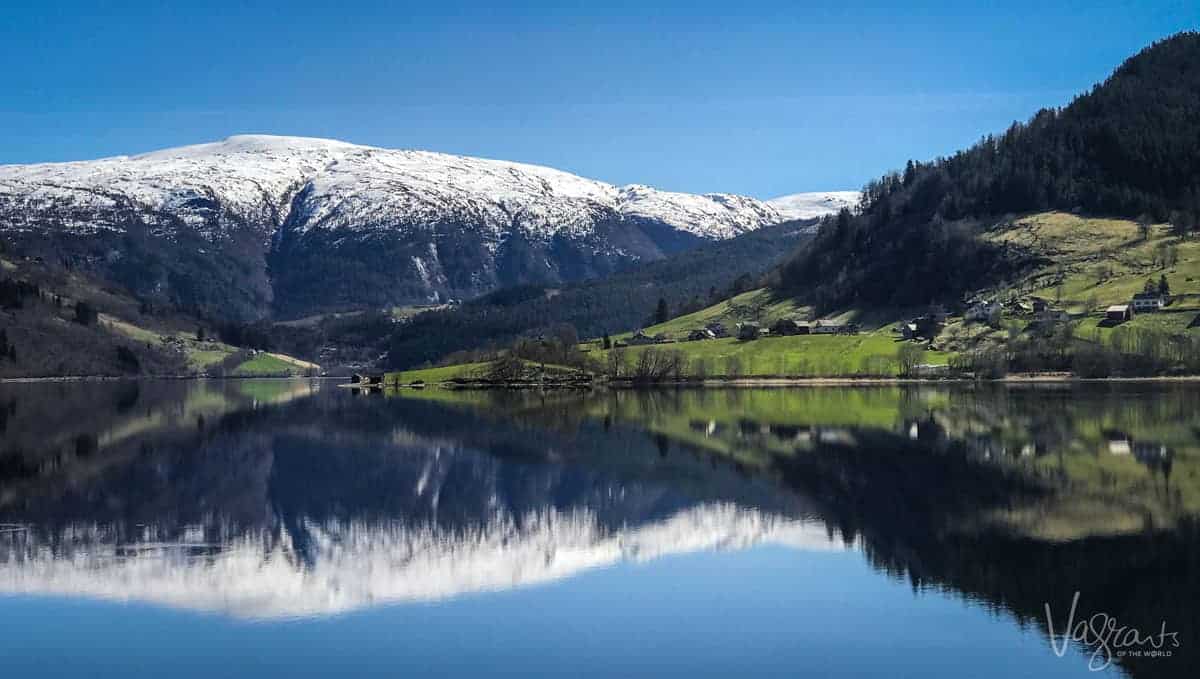 It is also an excellent time for taking a cruise through Norway's spectacular fjords or a river cruise down some of Europe's most scenic rivers.
Spring delivers lovely warm weather without the unbearable heat of mid-summer. Perfect weather for sightseeing and outdoor activity. Early to mid-spring will also see fewer crowds at popular tourist attractions than the peak summer months.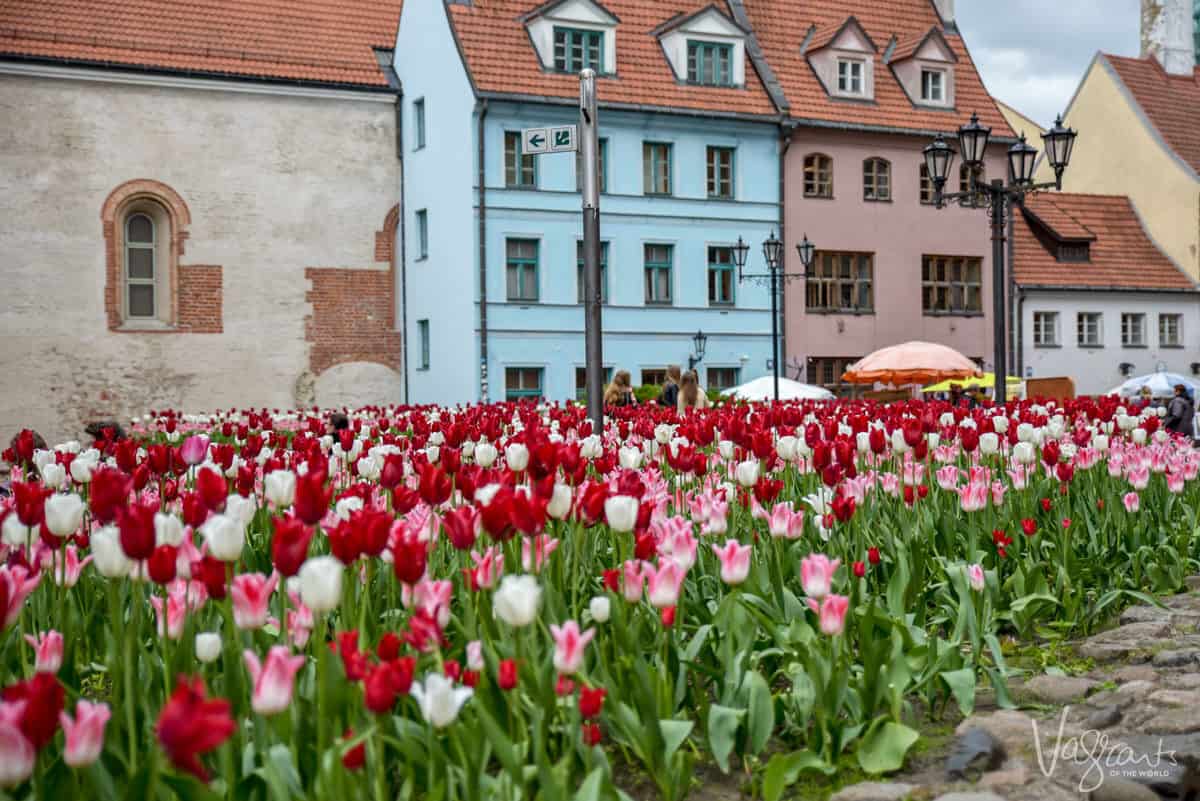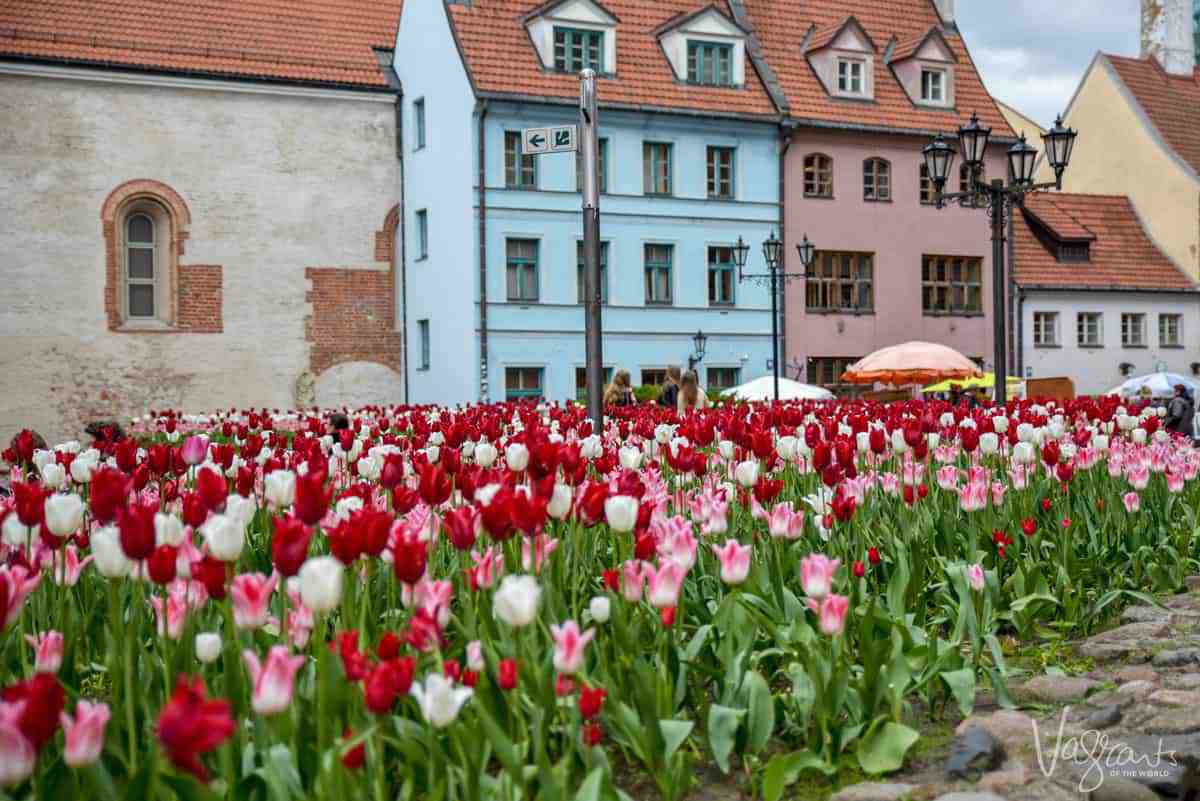 Summer in Europe
Summer in Europe is between June and August and is also peak season in Europe.
Perfect for travellers looking to spend long days sunbathing on pristine beaches and soaking up Europe's unique summer vibe.
It is also an excellent season for hiking and sightseeing in northern countries where summers tend not to be as hot as in the south.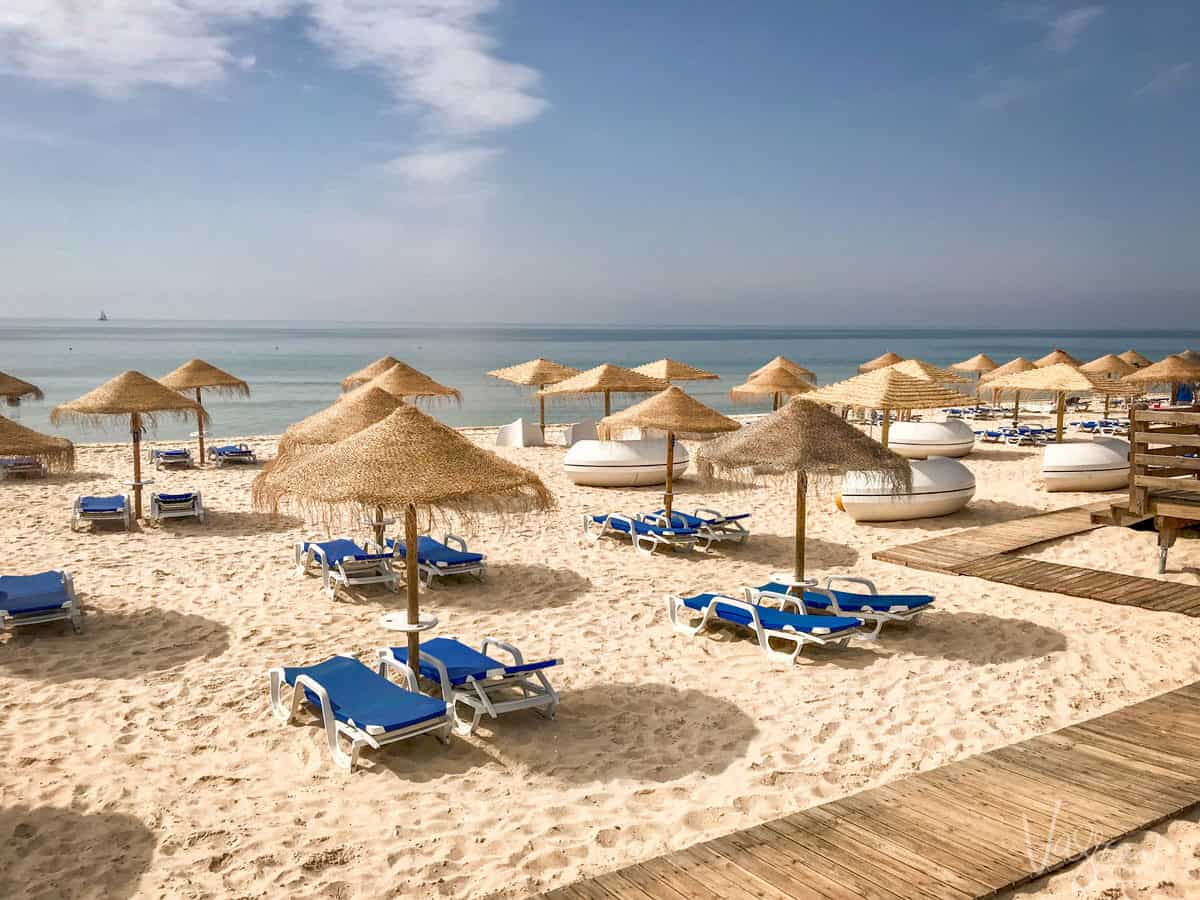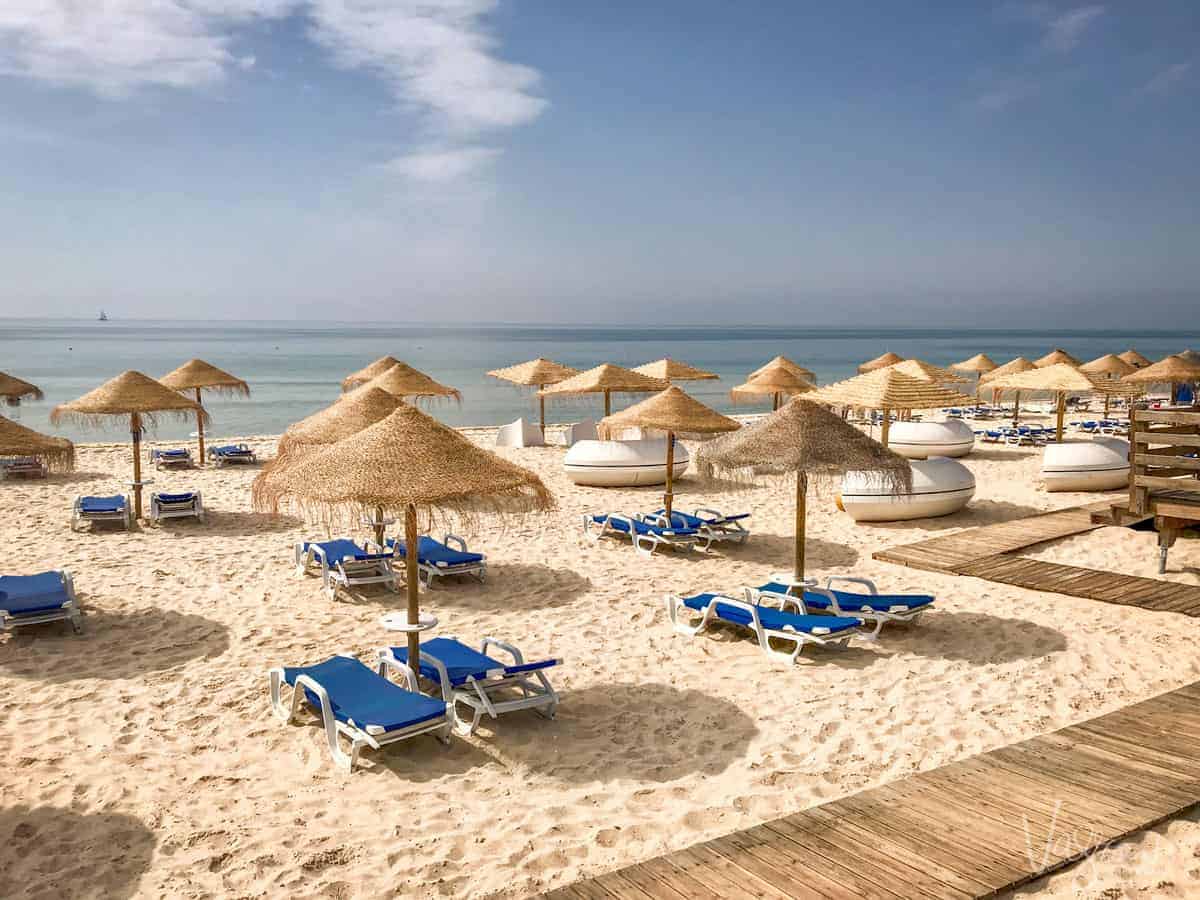 Consider island hopping in Greece, summer in Germany, or a summer holiday in Sardinia. Or, a great value for money summer on the Black Sea in the quaint village of Sozopol in Bulgaria.
Summer is when you can experience the Festival of the White Nights in St Petersburg Russia or enjoy hiking in the colder climates of Romania's pristine Transylvania mountains.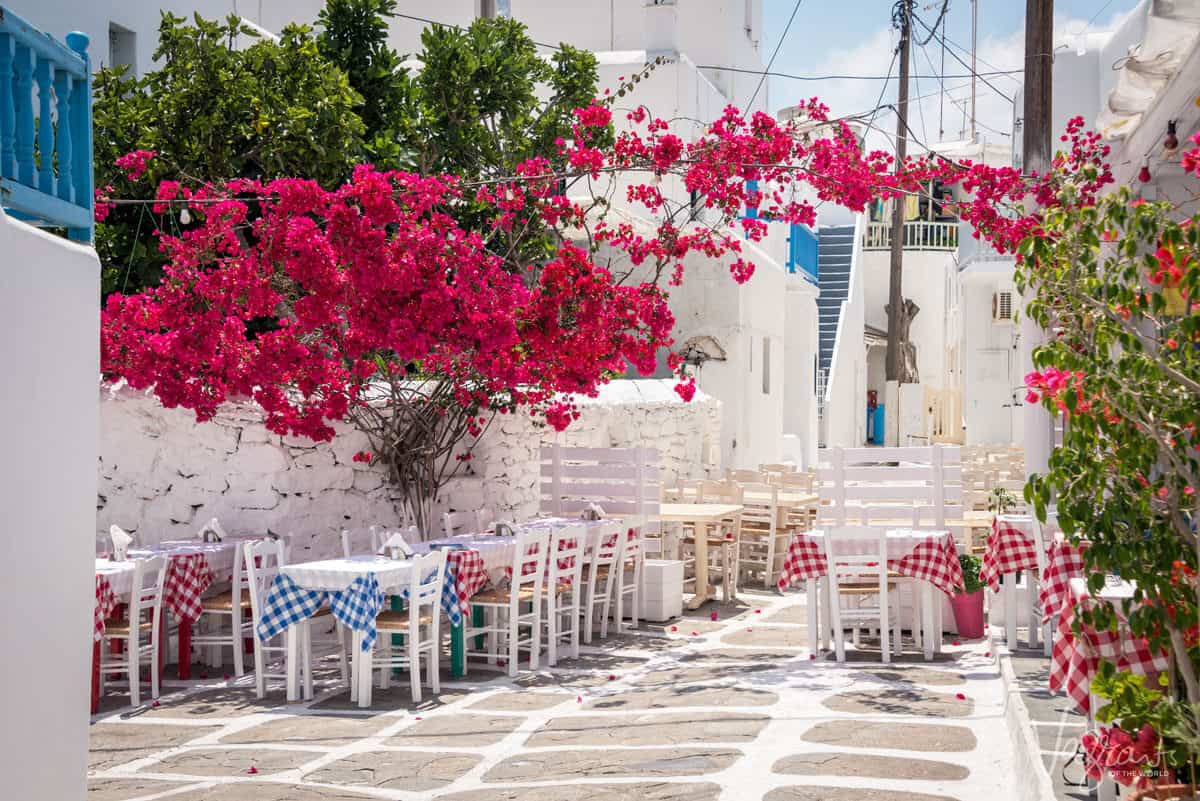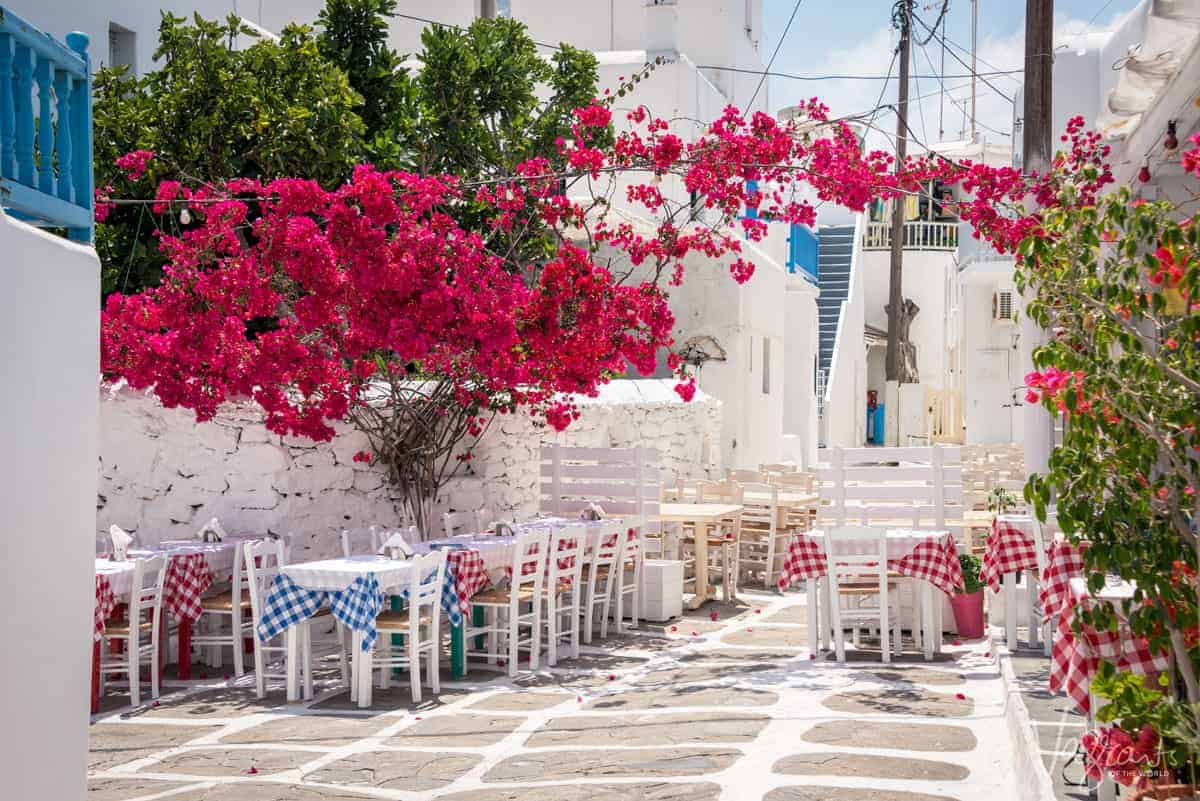 However, remember, summer is peak season in Europe so expect some popular tourist destinations to be very crowded and some to be unbearably hot.
It is also one of the most expensive times to visit Europe as accommodation is at a premium and flights can be costly.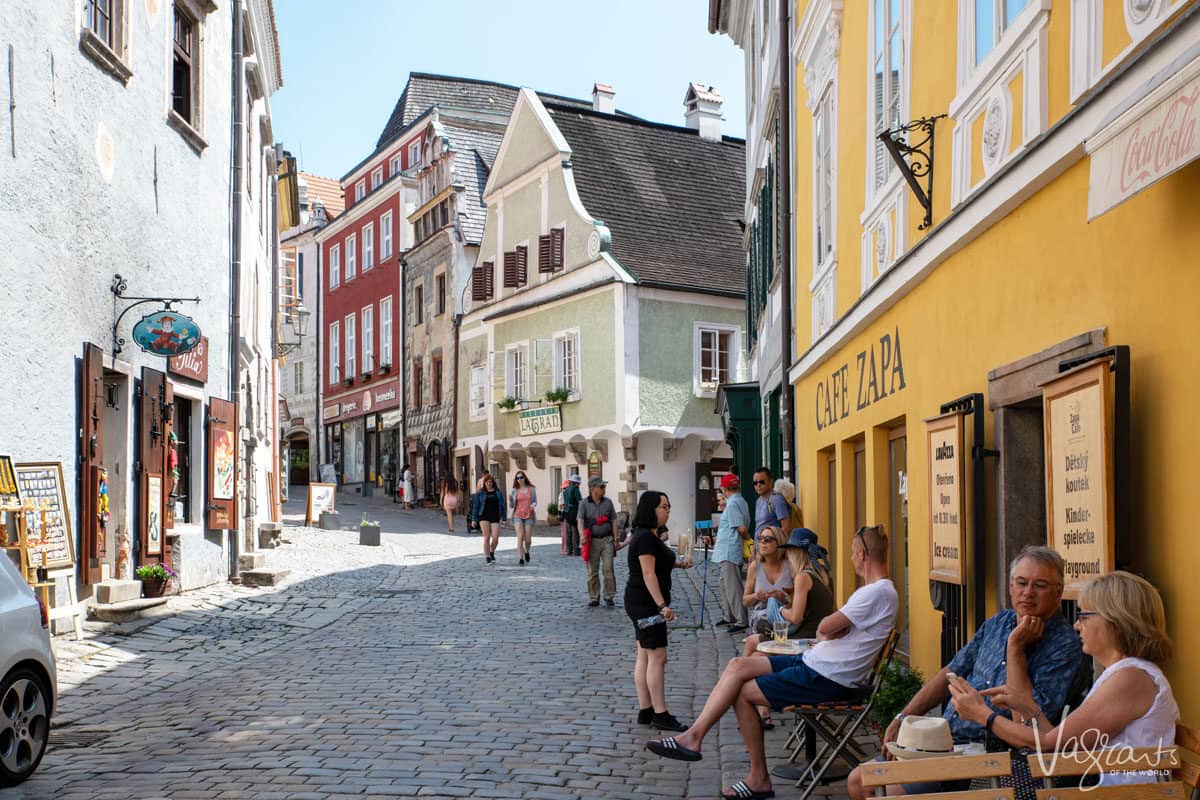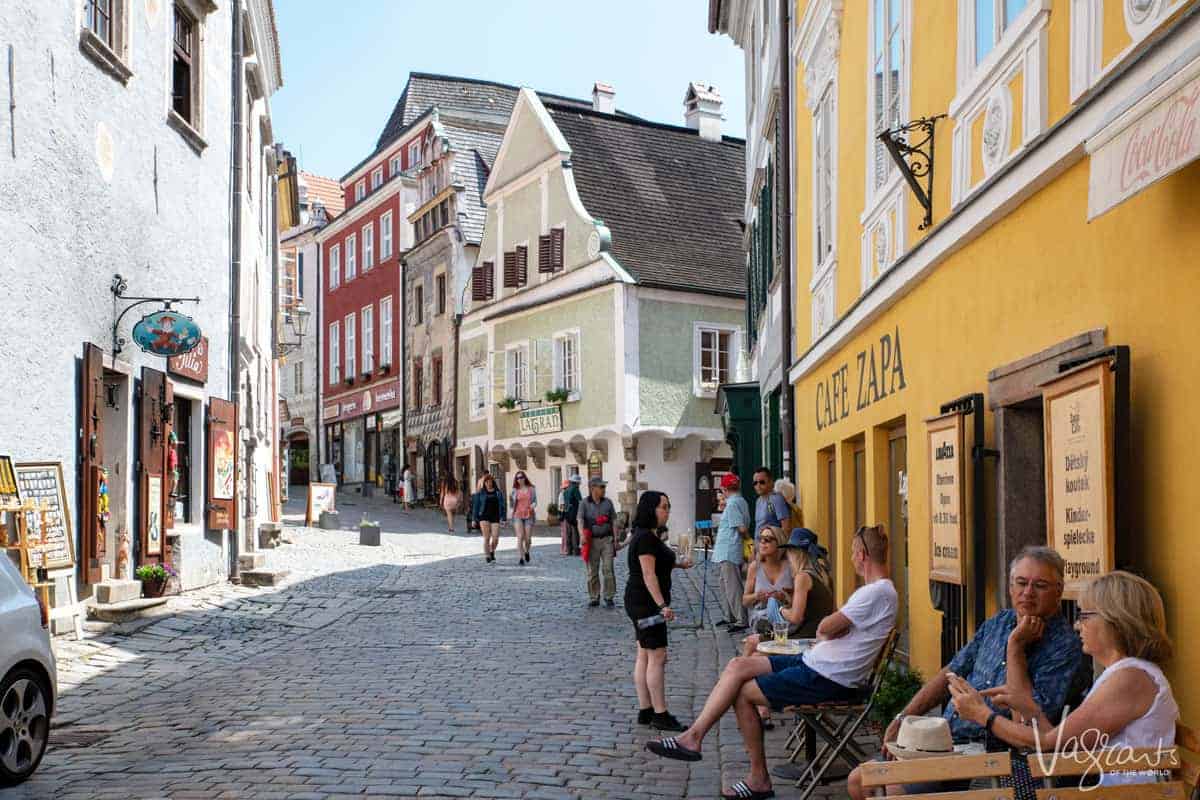 Autumn in Europe
Autumn takes place between September and November in Europe.
Autumn in Europe is an incredibly beautiful time of year when the leaves turn brilliant shades of red and orange. The weather in Europe in October is particularly pleasant for travel.
It's the perfect weather for exploring charming villages such as Liguria in Italy, France's Pyrenees, or southern Spain's White Villages. Or, see first hand the fascinating architecture in Europe's cities such as in Porto, one of the best cities to visit in Portugal or Turkey's mysterious and exotic Istanbul.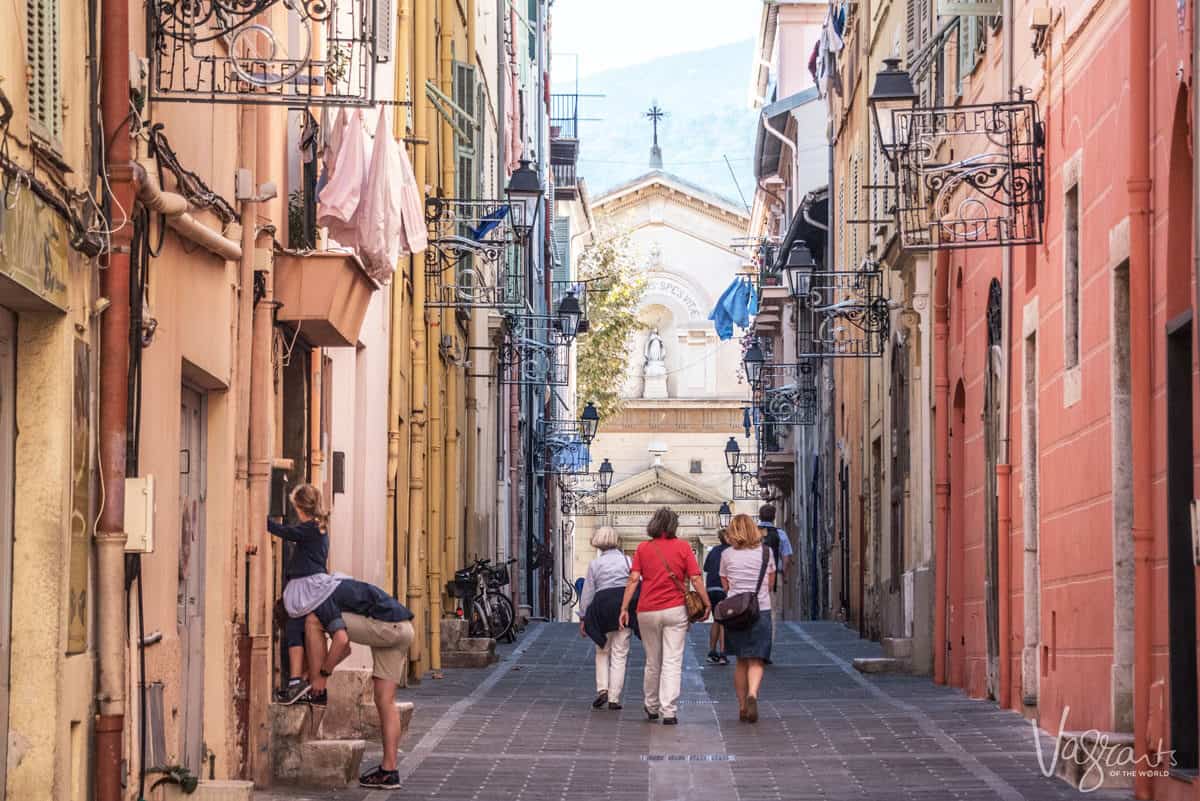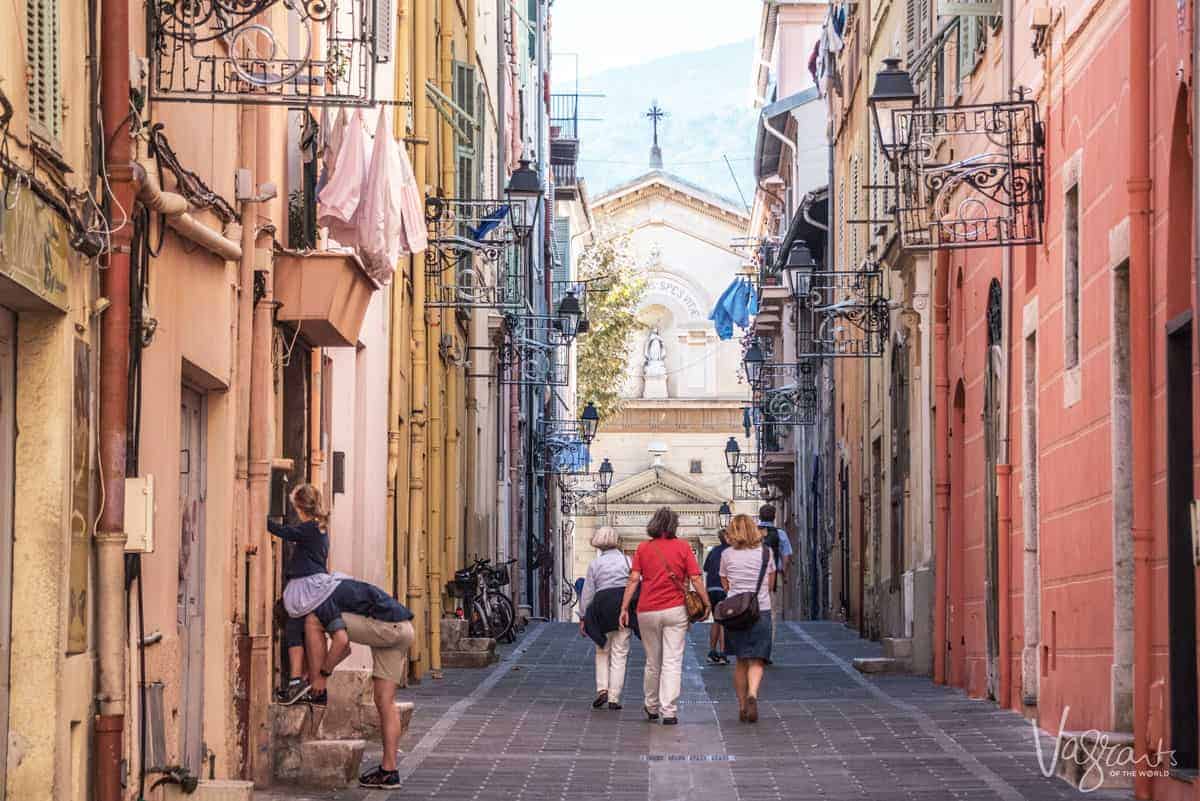 Europe in September is a gorgeous time of year. It is still warm enough for the beach in southern Europe and the weather and crowds are cooling pleasantly in the north.
Fall is also the harvest time in Europe which presents many fabulous opportunities to experience harvest festivals and for food travellers to savour regional specialities and the incredible wines Europe is famous for.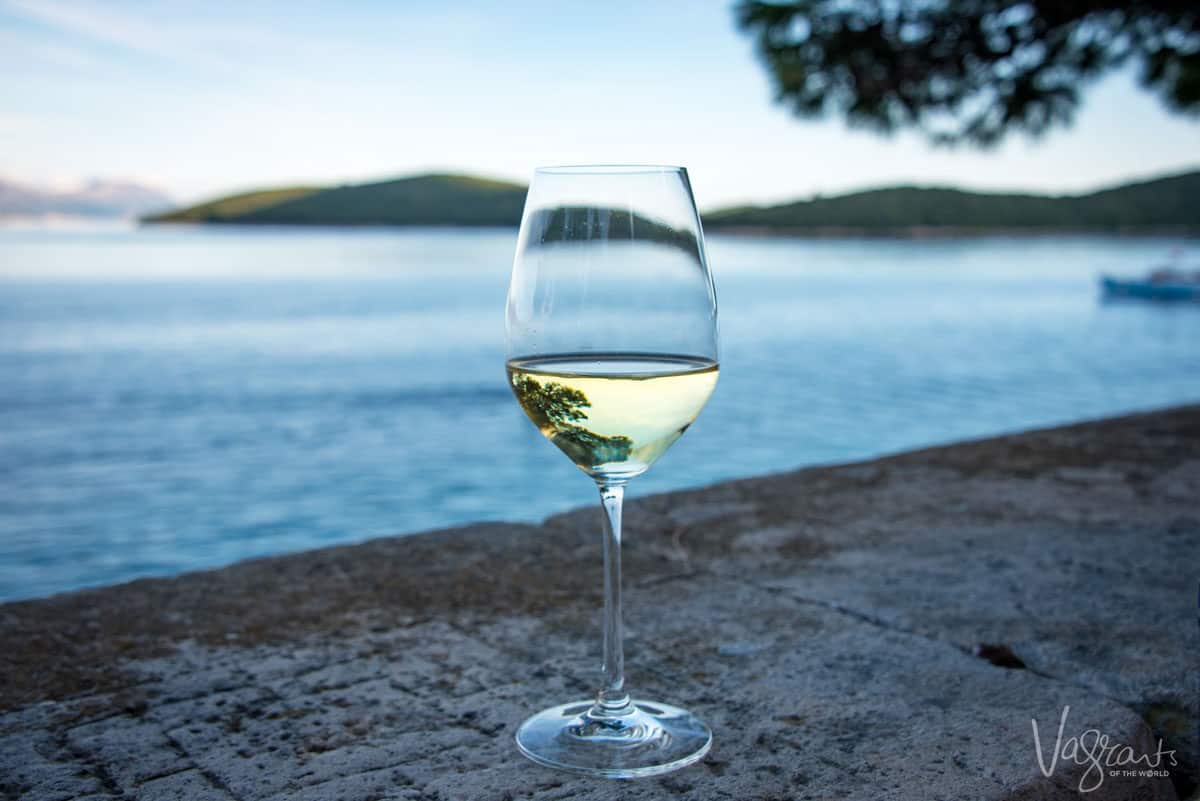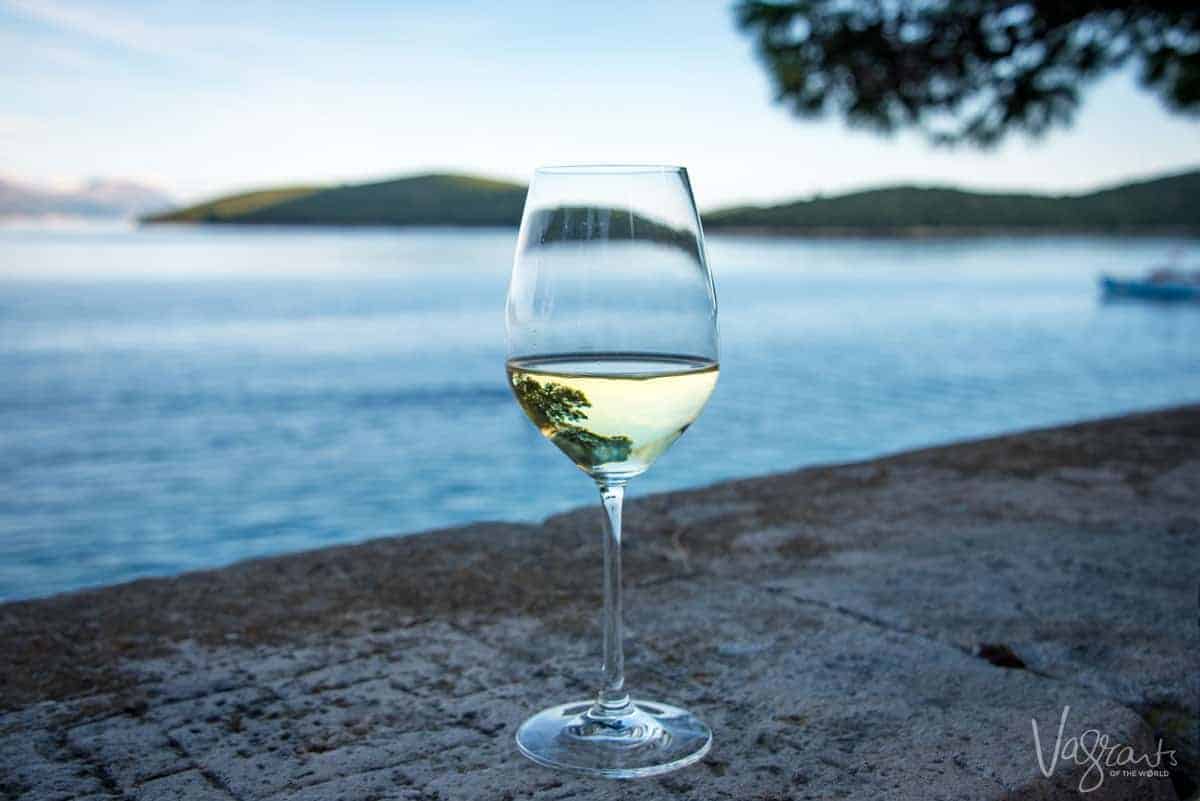 Autumn is also an opportune season to visit countries further north before the severe cold of winter arrives. Taking a trip to Russia, Iceland or Finland can be a unique experience during this time of year.
It's also important to note that the Northern Lights can be seen as early as September in countries that are a part of the Arctic Circle.
If you're in search of spectacular photographic opportunities, from the possibility of the Northern Lights to an endless display of fall colours – autumn is a great time to visit Europe.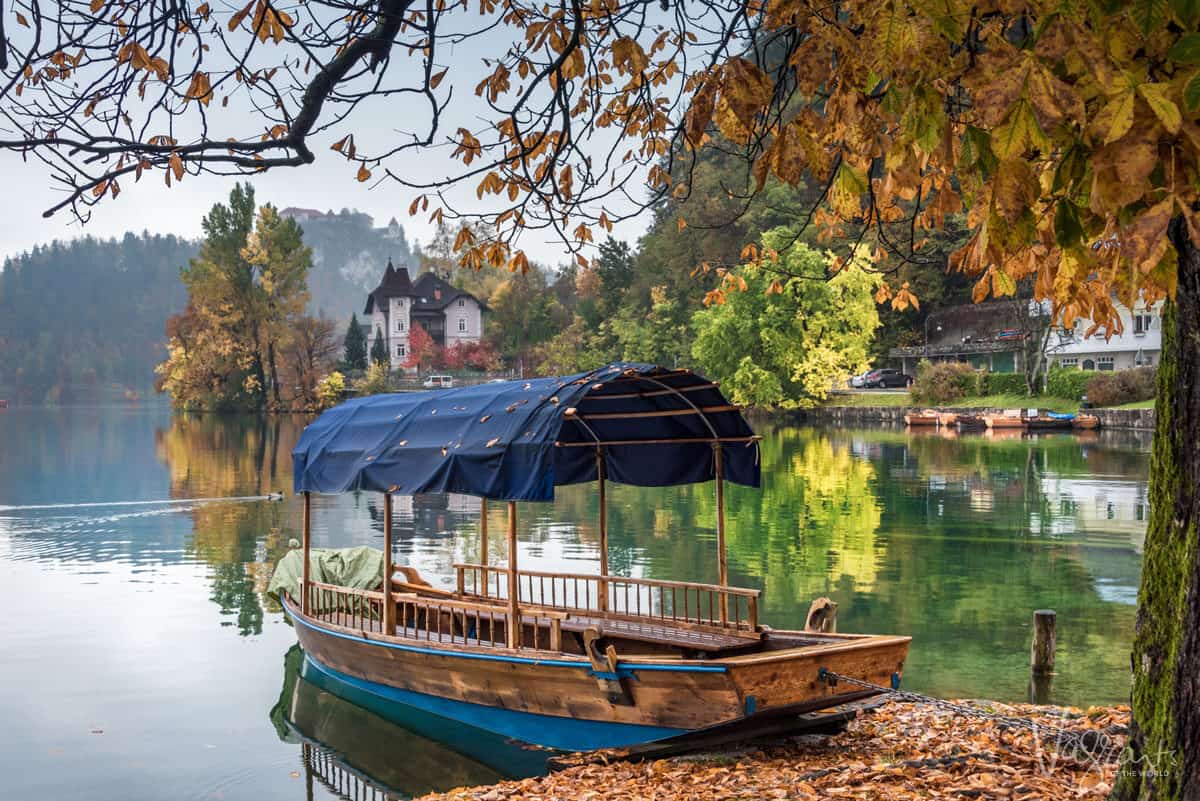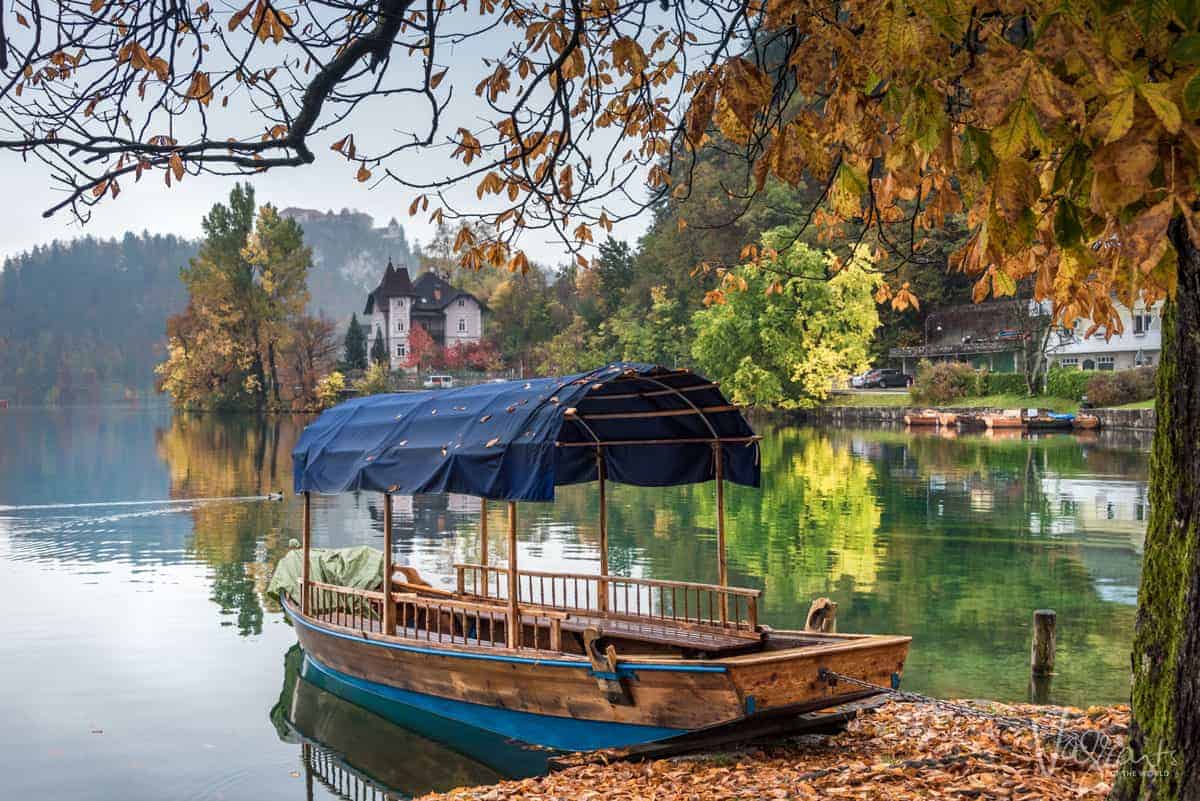 Winter in Europe
Winter takes place between December and February.
While much of Europe transforms into a magical wonderland full of festive activities during the winter, Northern Europe steals the limelight in the colder months.
Visitors turn their attention to snow-dusted Christmas markets and snow sports such as skiing and sledding.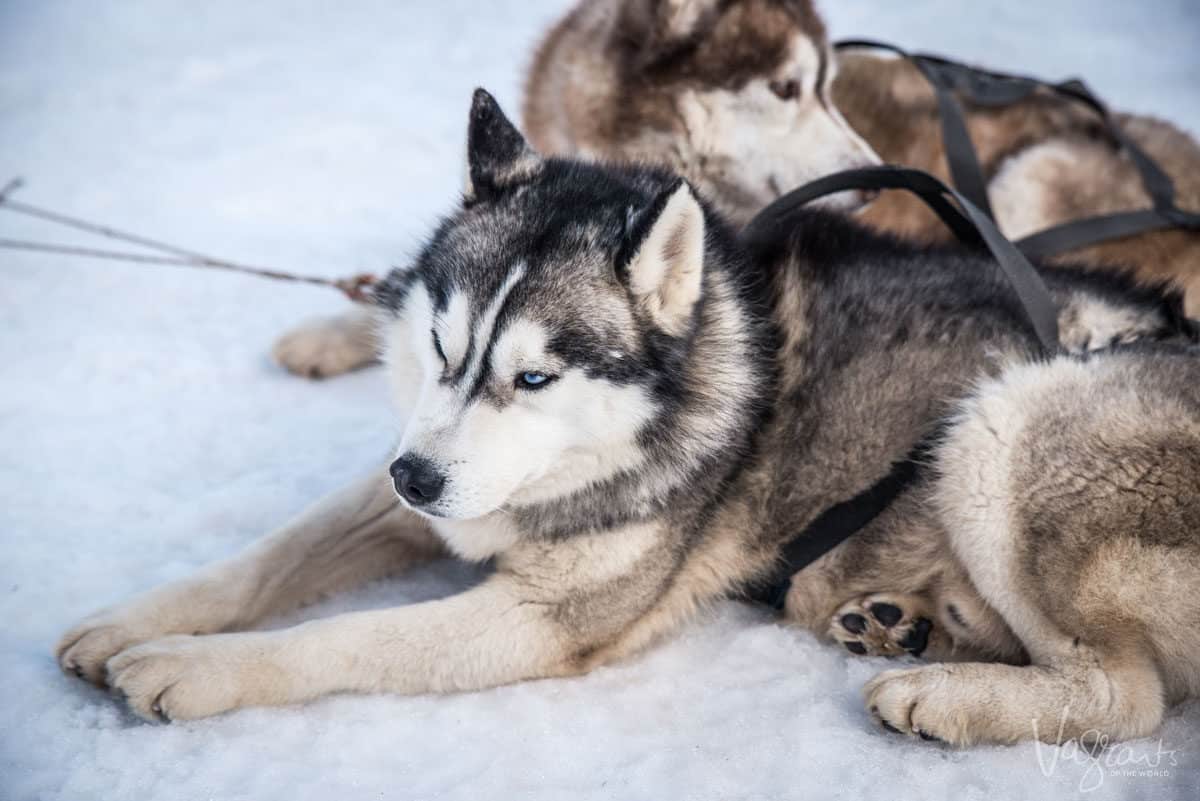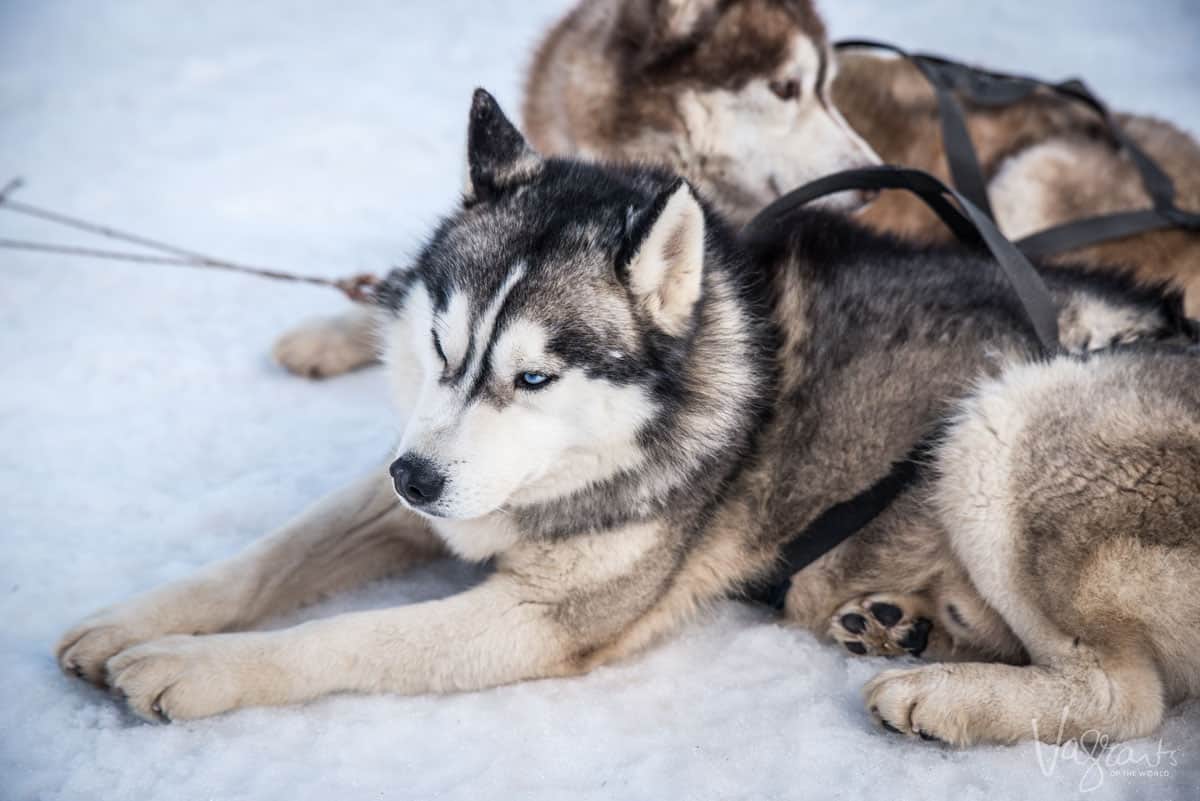 Explore a glacier, hike a snowy peak, skiing and snowboarding, or festive shopping at Europe's most magical Christmas markets. Winter in Europe is filled with excitement and festivities.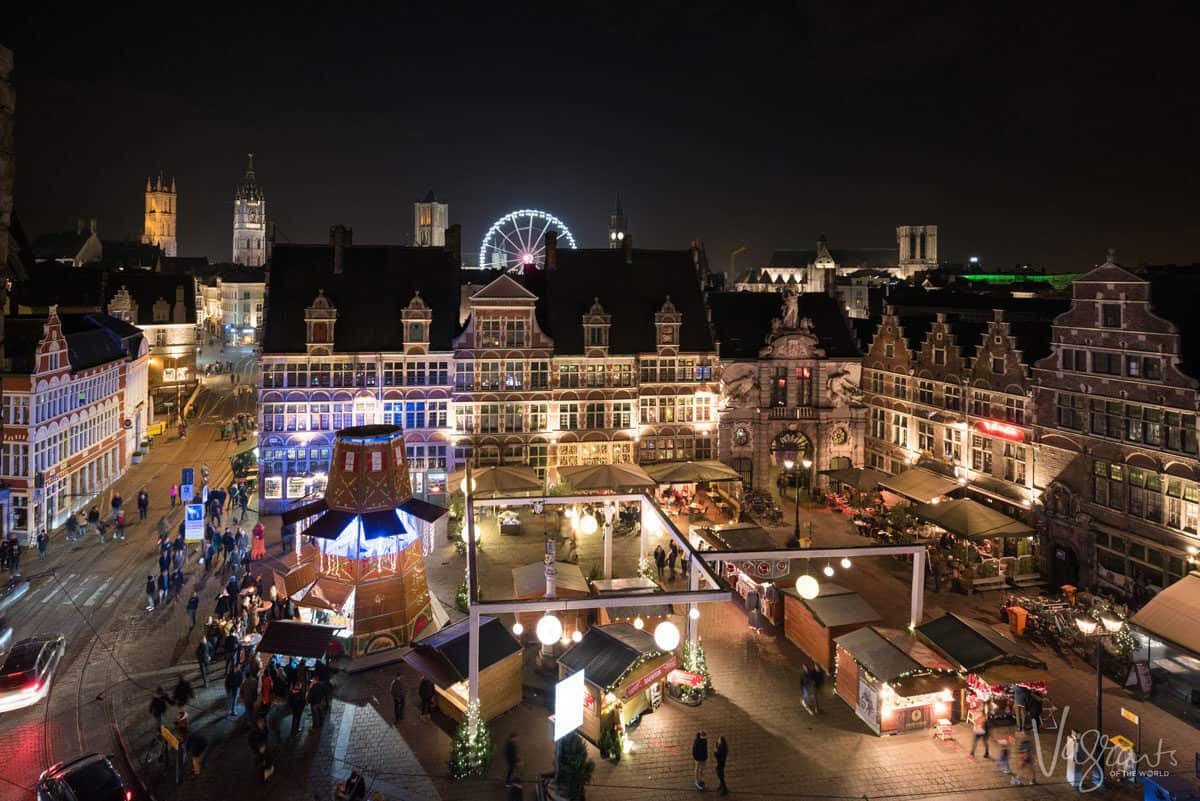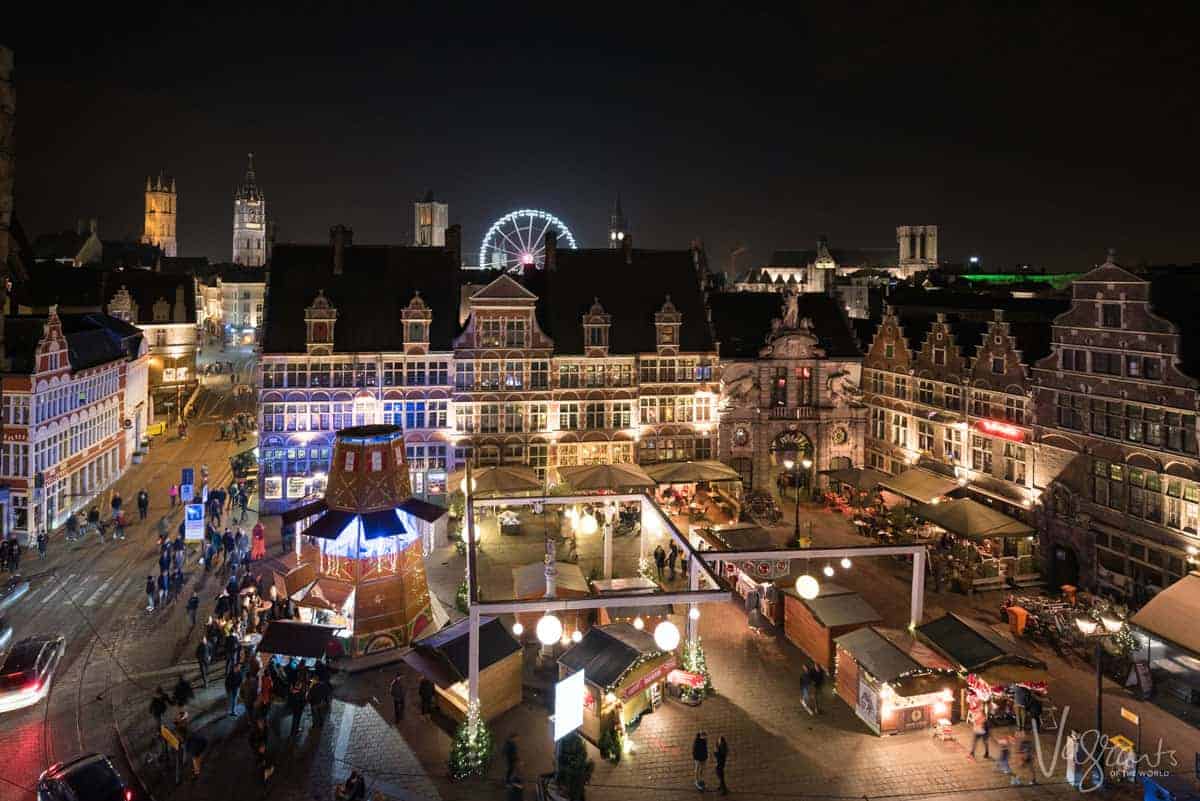 If you happen to be in Europe during the winter months, there is no shortage of magical Christmas markets scattered throughout the continent. December is also a great time to take a Christmas market river cruise to experience the best Christmas markets in Europe.
Early and late winter, either side of Christmas and New Year are also good times to snag some great travel deals.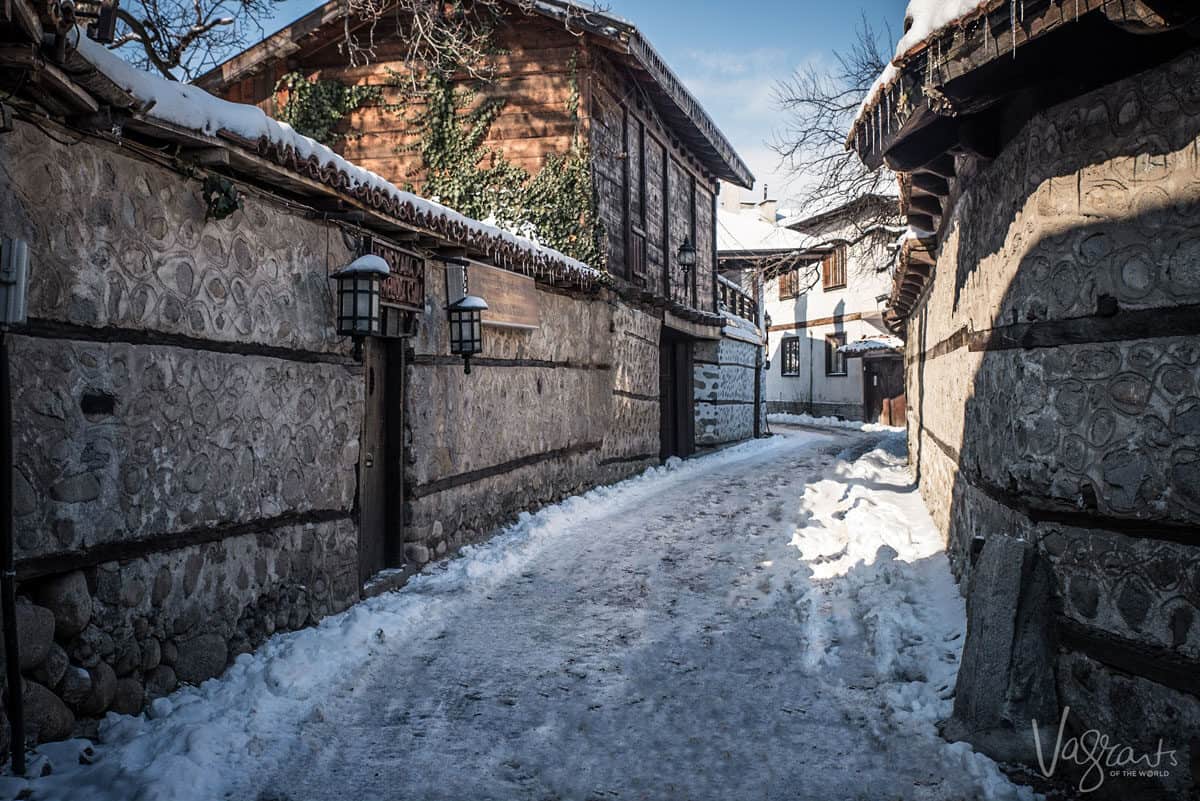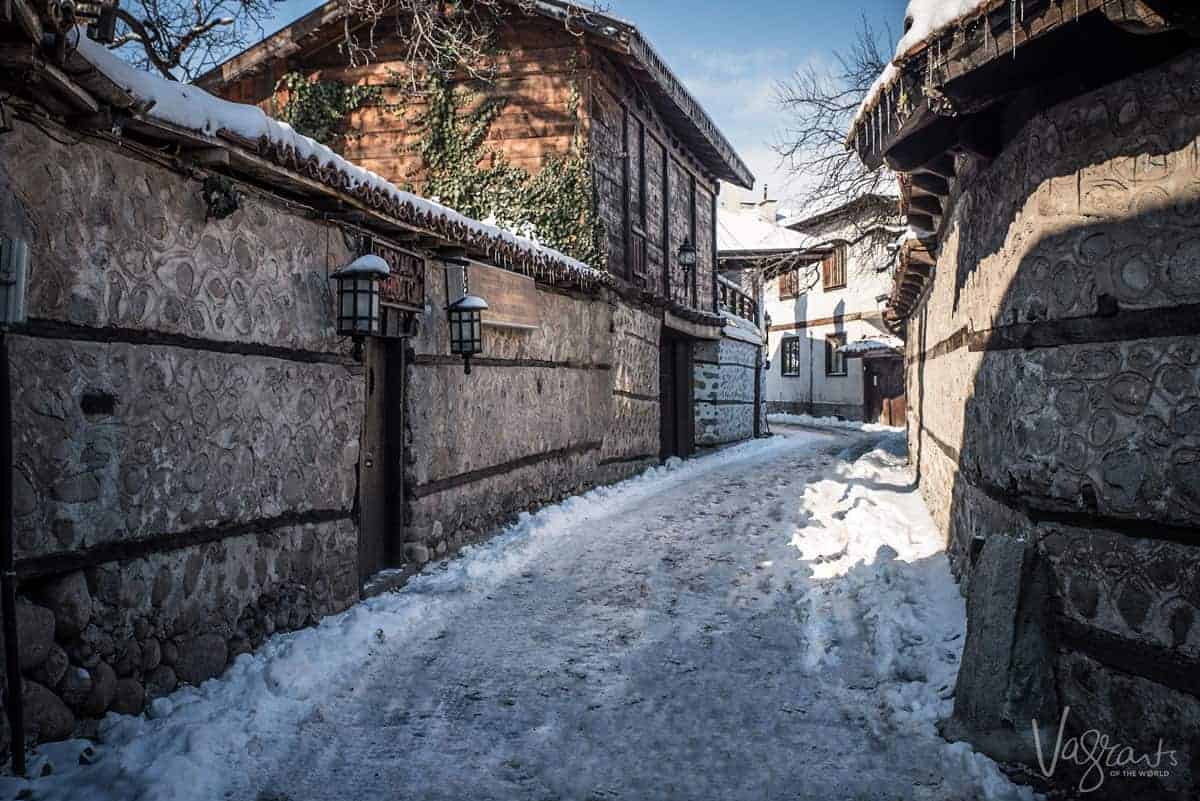 European Winter Sun Escapes
Not all of Europe is transformed into a snow-dusted wonderland come winter. Europe has a surprising number of very temperate winter sun escapes. Head to the south of the continent and southernmost islands for balmy temps of around 17°C (63°F) in the winter months. You can find our list of 9 of the best European winter sun destinations here.
Best Time for Skiing in Europe
The peak season for snowboarding and skiing in Europe is February to March. However, resorts usually start to open their slopes in early November and stay open until around mid-April. In far northern countries such as Finland, ski resorts will stay open as late as June.
If you're looking for some of the cheapest ski trips, then look around the period just after Christmas. January is when you'll often find the best ski deals, but make sure to avoid New Year's Eve, Christmas Day, and February, when schools are on holiday.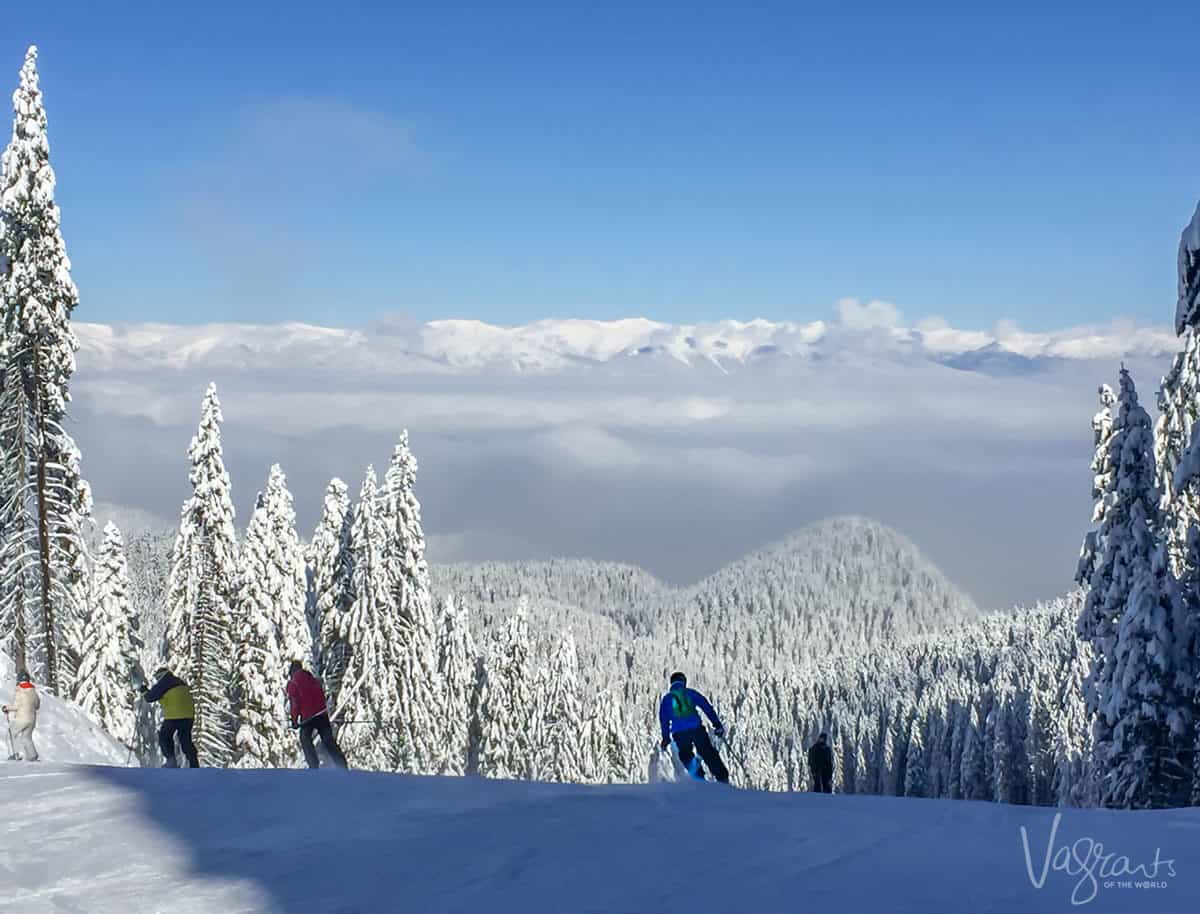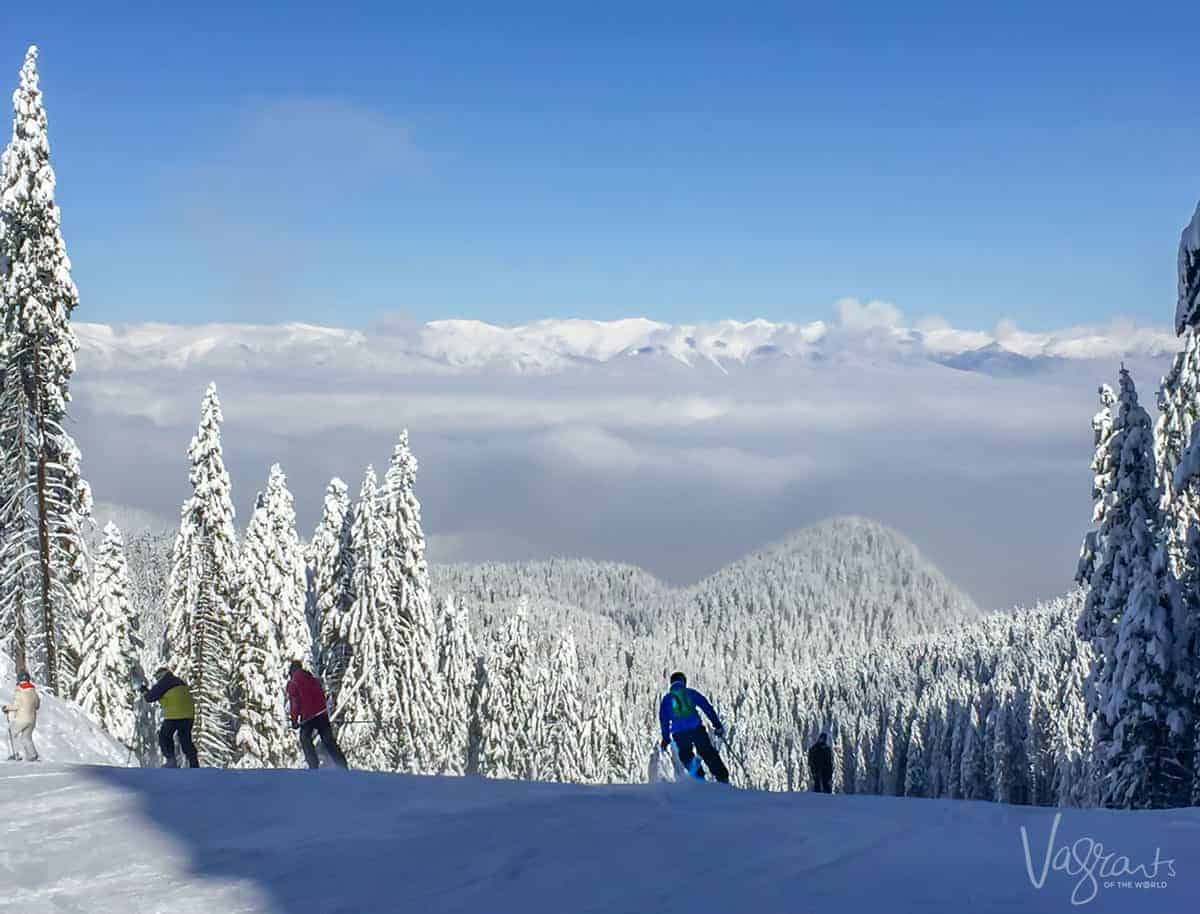 Best Time to Visit Beaches in Europe
The summer season in Europe is by far the best time of year to be spending time on the beaches. However, a beach holiday in southern Europe in late spring or early autumn is a fabulous idea.
The weather can be remarkably warm, beaches are less crowded and travel and accommodation rates more reasonable.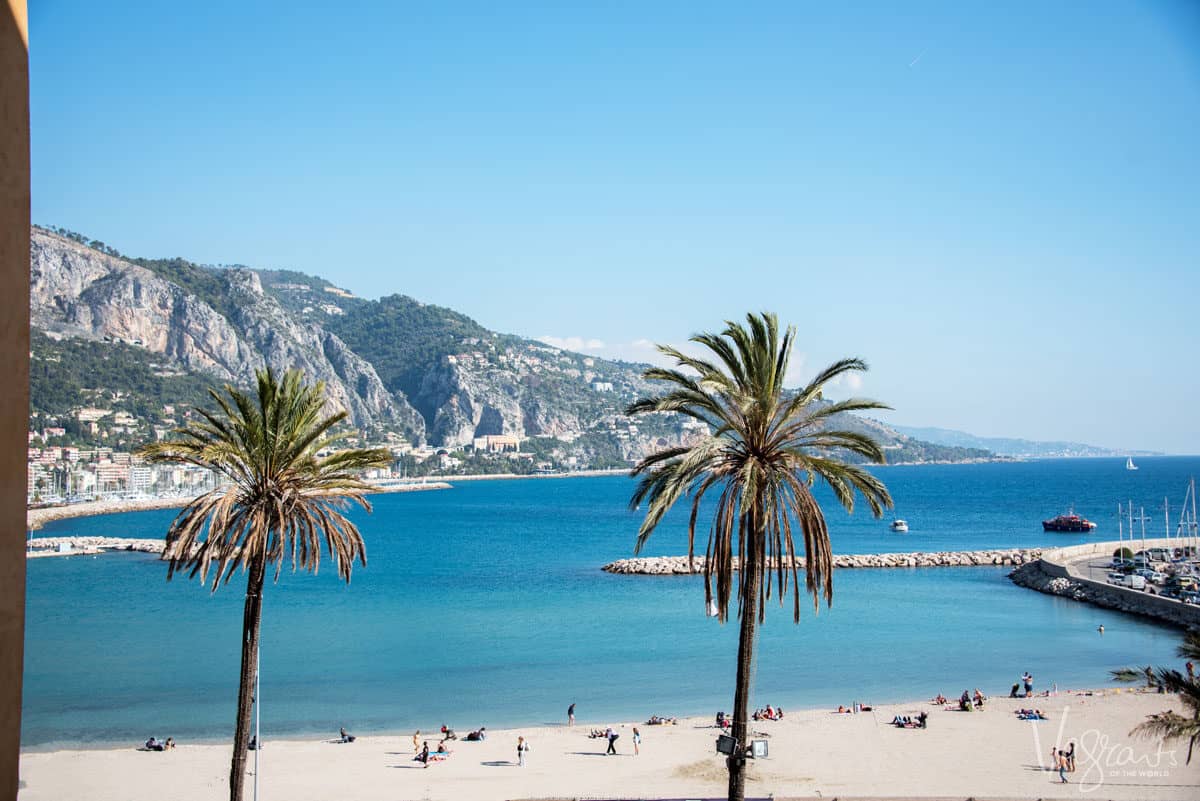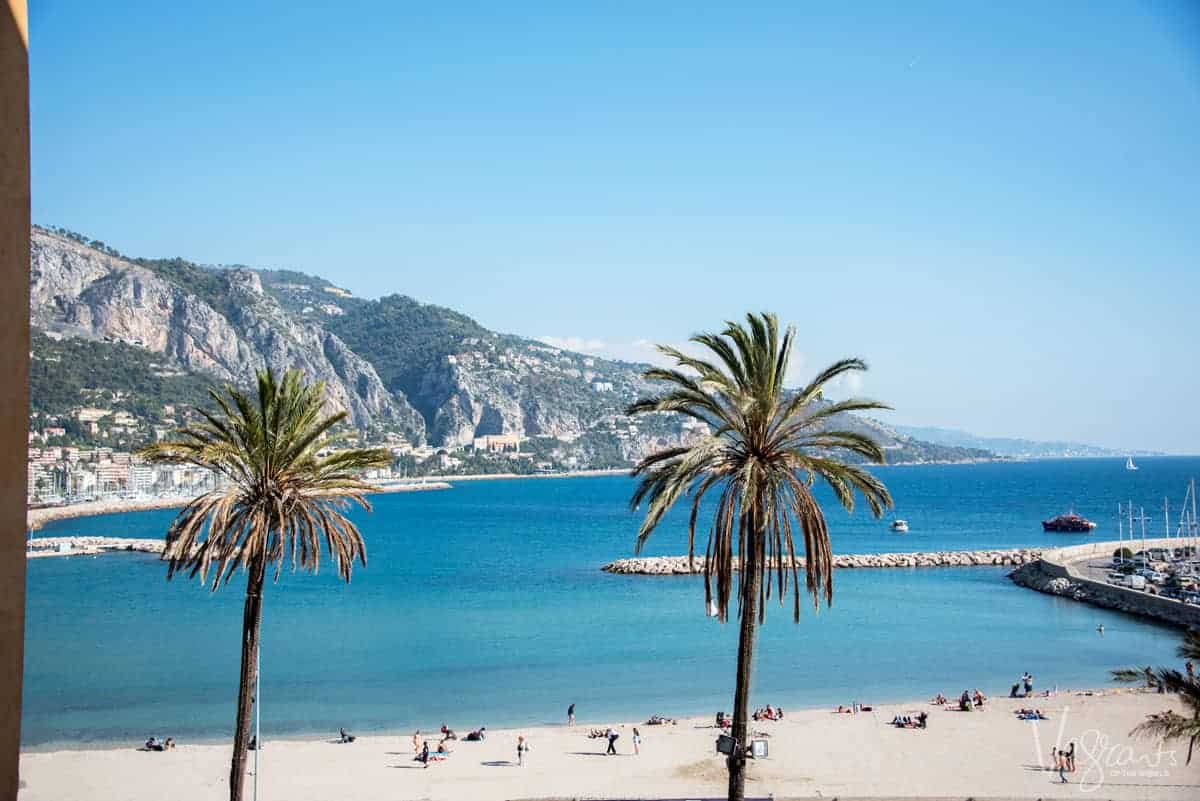 You can find some of the world's best beaches in countries like Portugal, Greece, Croatia, Italy, Spain, and France. Although, don't discount northern countries such as Latvia in the Baltic States for a delightful beach getaway with a difference.
Opt for the traditional beach holiday or try something different such as a snorkelling tour in Iceland. You might be surprised at the variety of beach holidays available in Europe.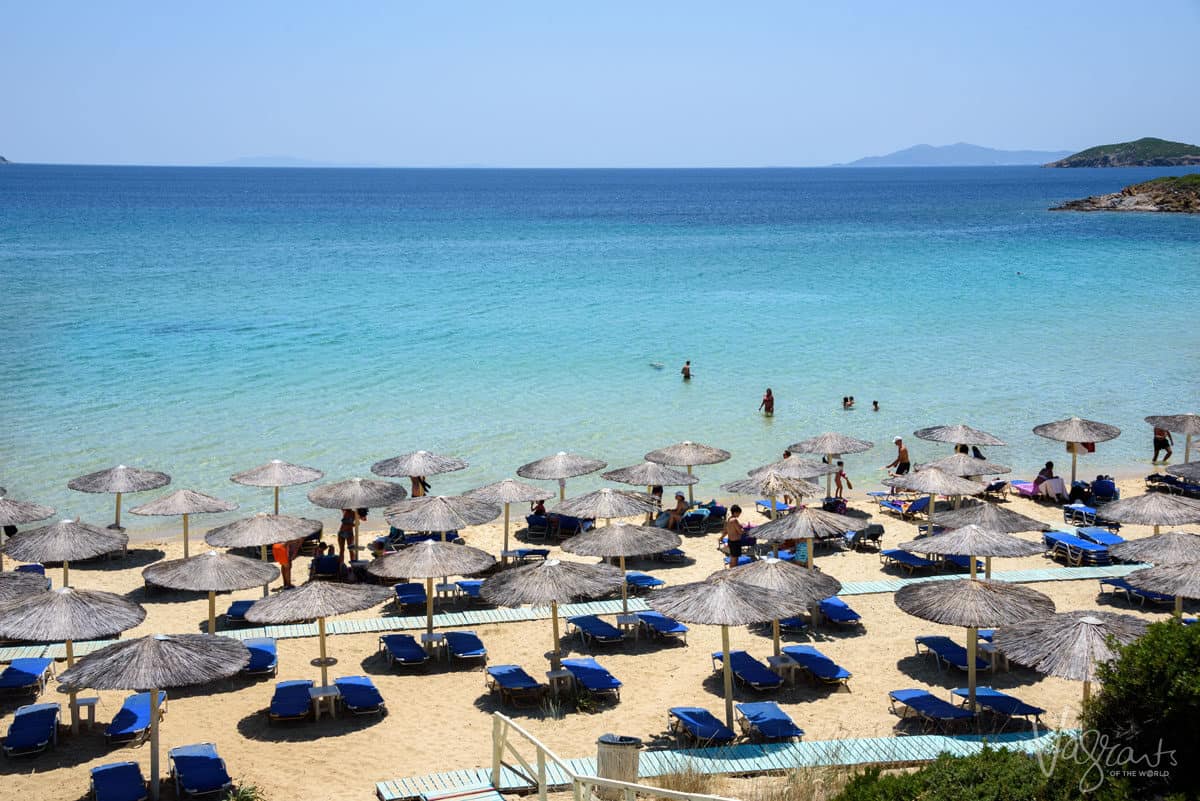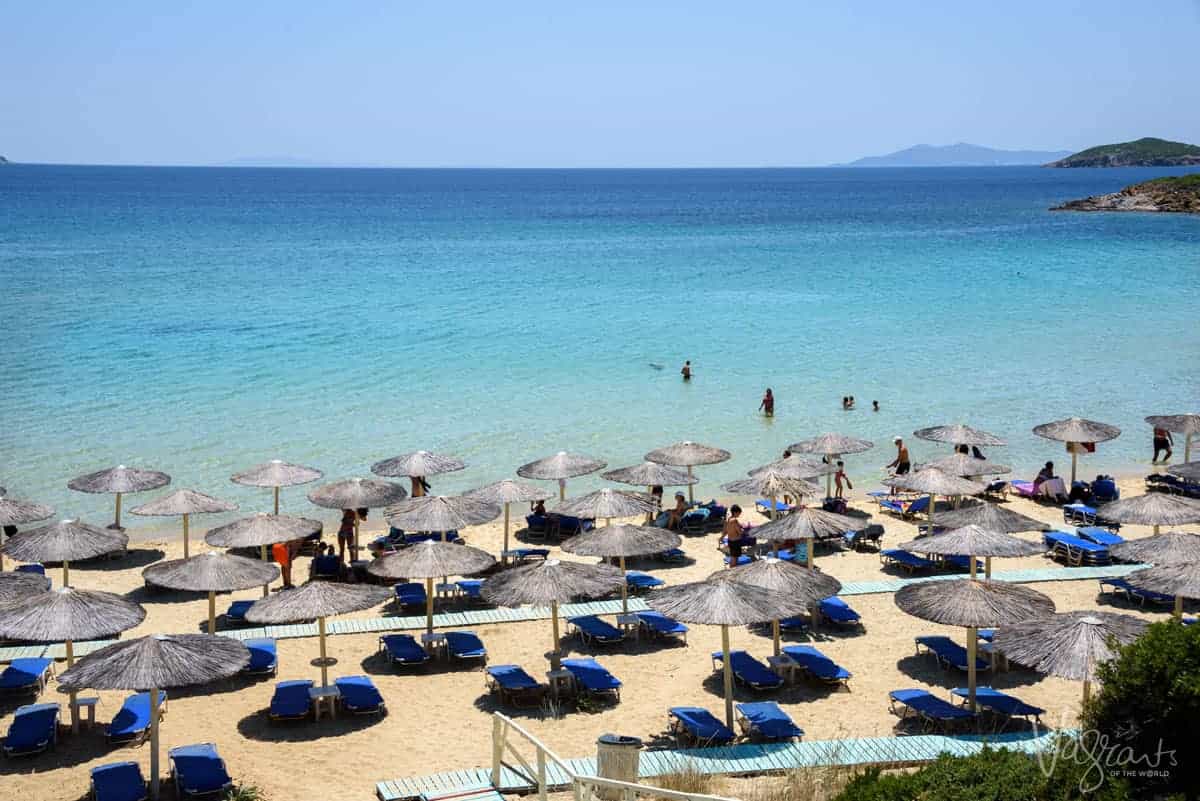 Most Festive Time in Europe
The most festive time to visit Europe would have to be in the winter months. The best markets in Europe are of course the Christmas markets, which seem to get more and more extravagant every year are in full swing.
The fairytale atmosphere with twinkling lights and the smell of cinnamon and nutmeg around every corner can't be matched anywhere in the world.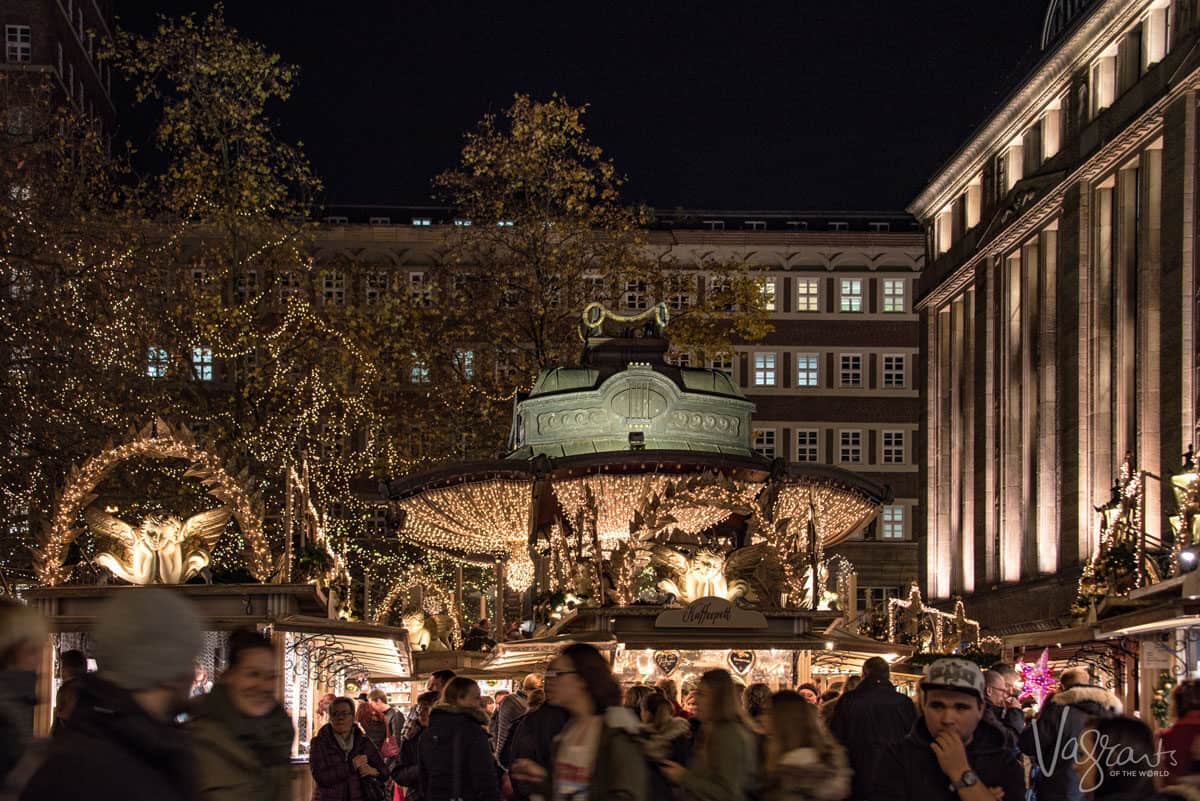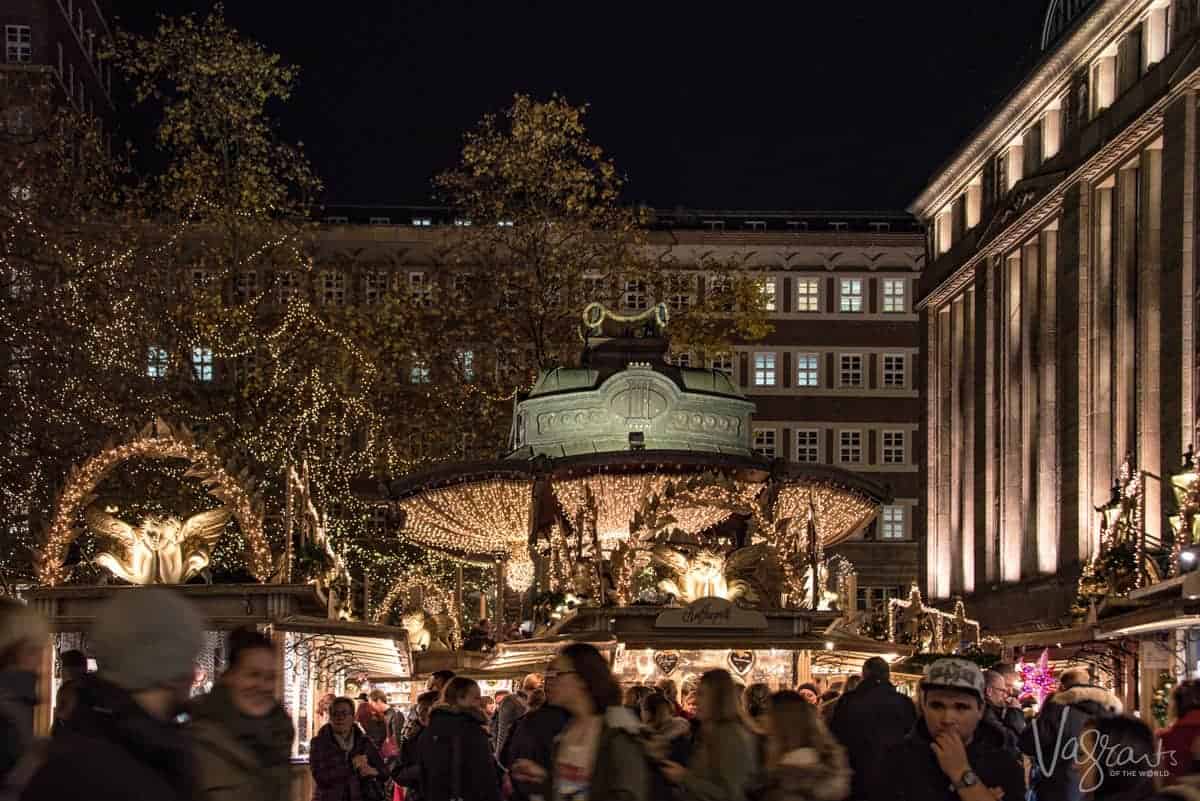 Germany, Austria and Prague are home to some of the best Christmas markets in the world. A festive atmosphere, cosy treats and Christmas joy seem to infect every city, town, and neighbourhood during this time of year.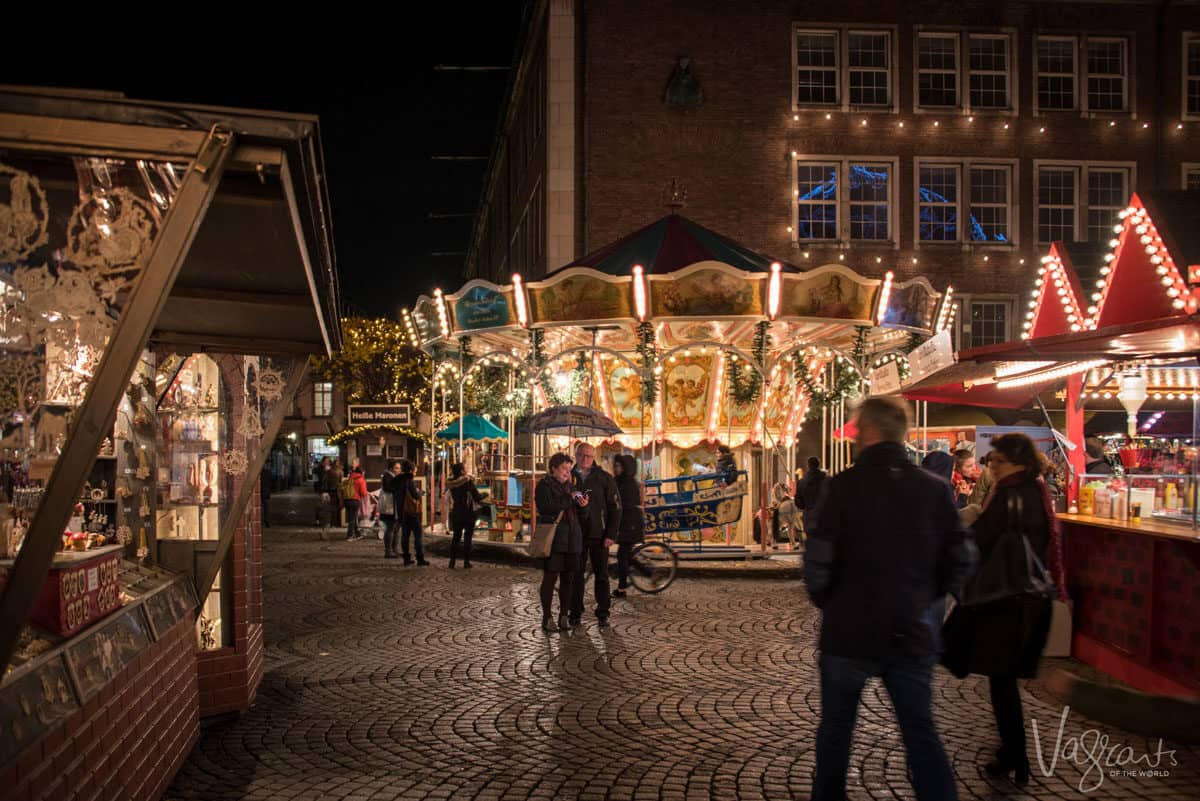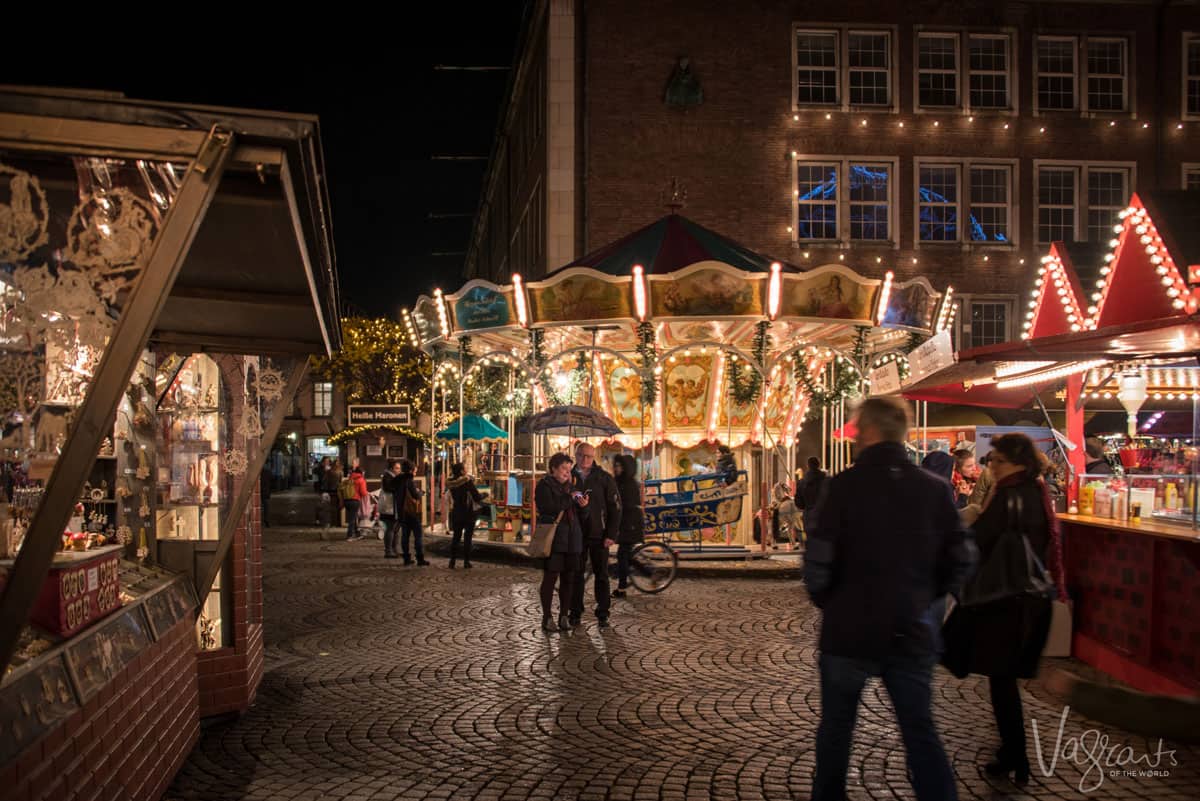 If you're looking for slightly different festive activities to participate in, then consider the Tour de France. Taking place during the first three weeks of July, " Le Tour" brings a festive atmosphere to the French countryside and neighbouring countries.
The Tour de France coincides nicely with summer so is an excellent opportunity to combine the excitement of the world's greatest bike race with a beach getaway or a sightseeing cruise down the Saône River
Summer is also the time for Europe's best music festivals and food festivals such as Belgium's food truck festival in Ghent each summer.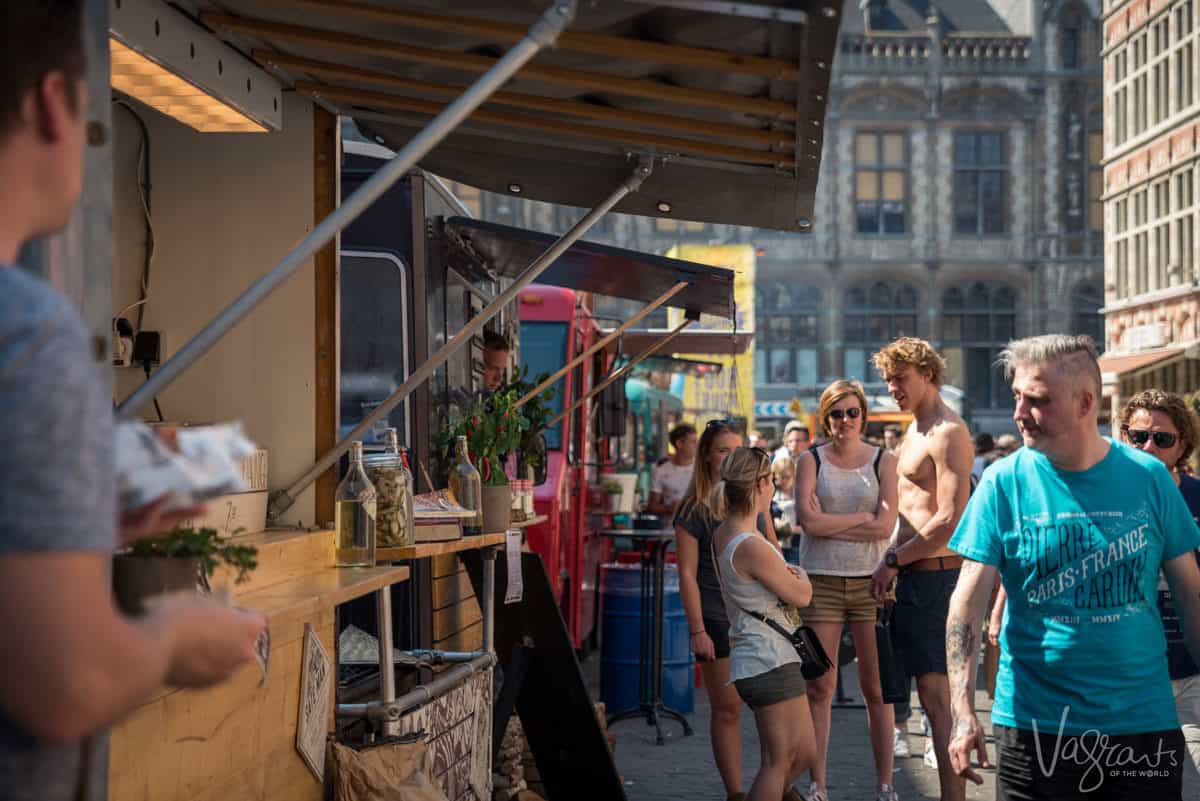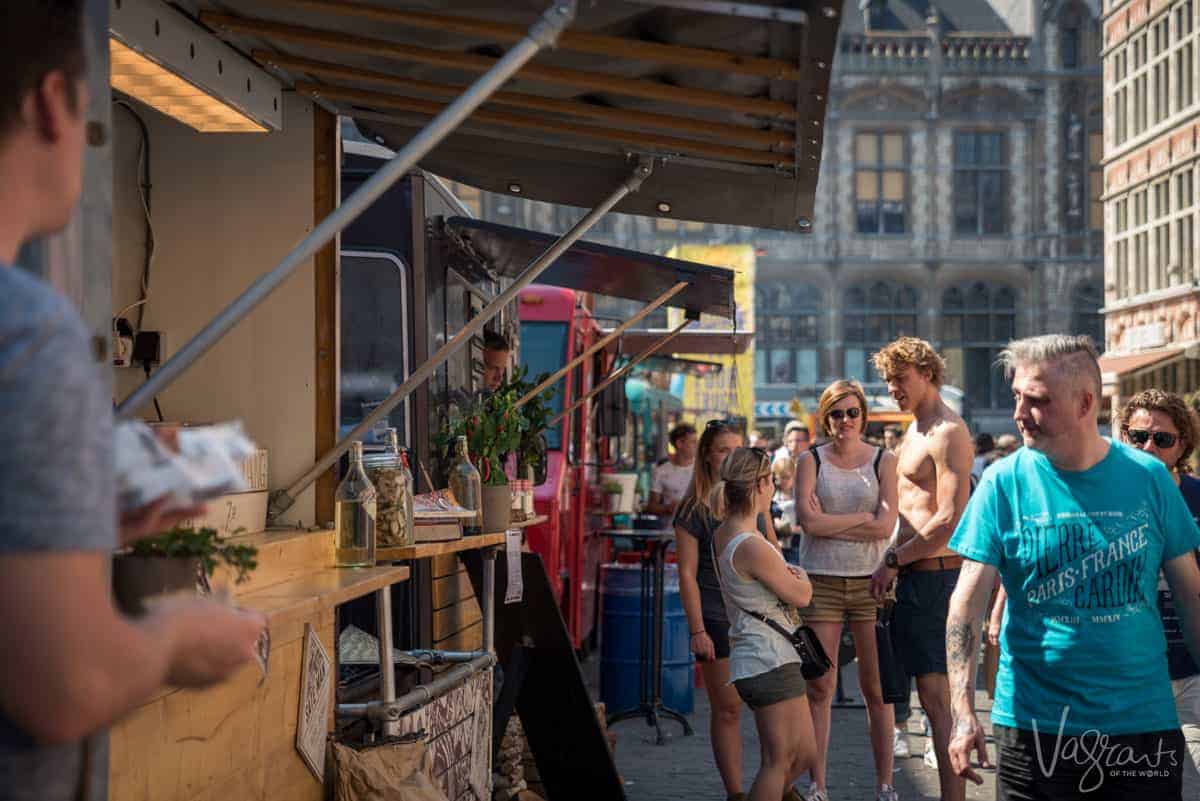 Best Time to Visit Europe for a Honeymoon
If you're planning a honeymoon, then the best time to go to Europe for a honeymoon is anytime. Europe is a remarkably romantic continent. It all depends on the type of honeymoon holiday you'd like to have.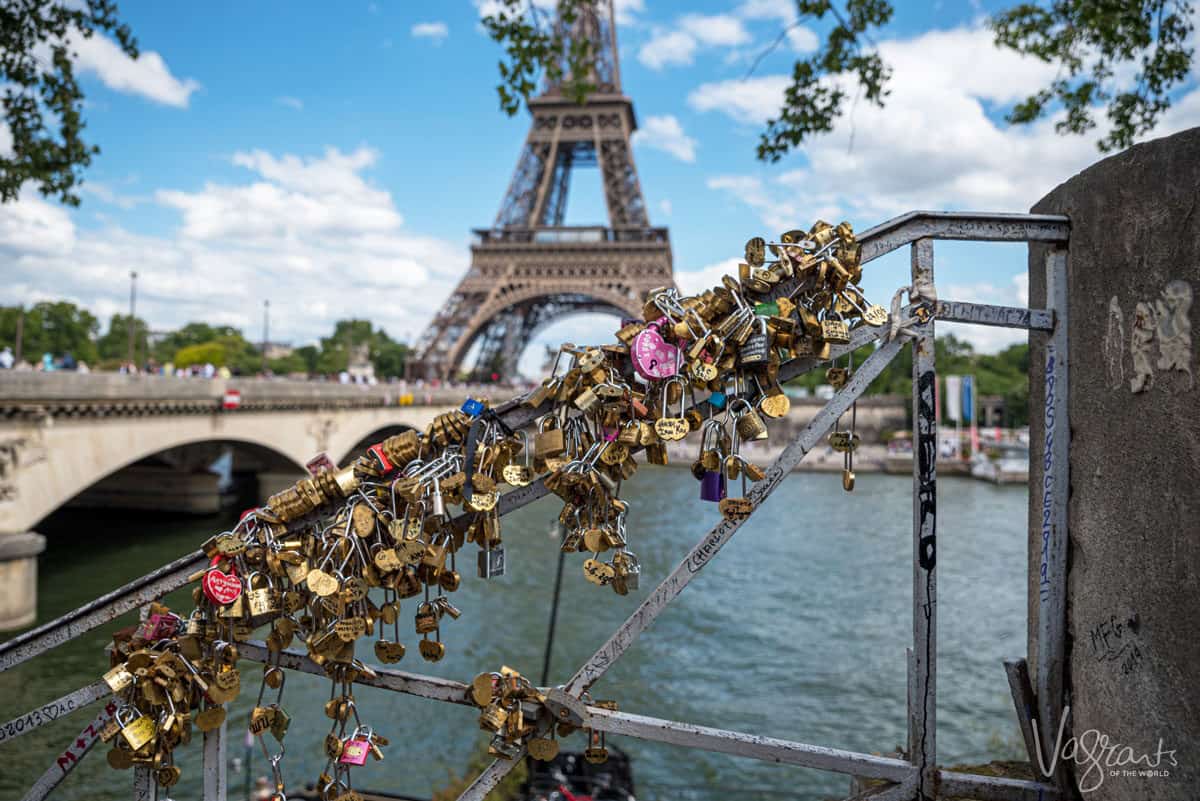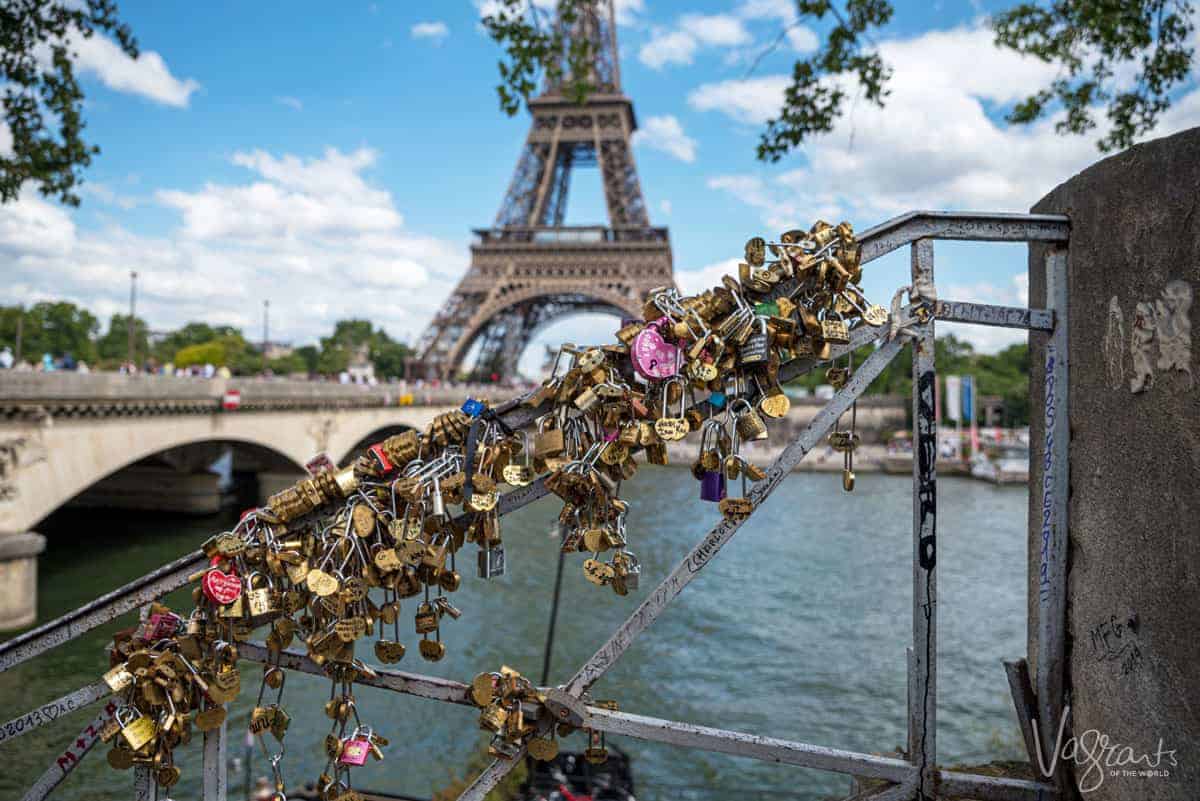 We recommend visiting during the shoulder seasons, as you'll enjoy mild weather, fewer crowds, and discounted prices throughout the continent. However, cosying up with your significant other next to a warm fireplace while the snow falls outside is also a perfect winter honeymoon in Europe.
A honeymoon road trip is a great way to make the most of Europe's fantastic summertime sightseeing opportunities. Rent a car in Croatia, and take a romantic road trip along the Adriatic coast.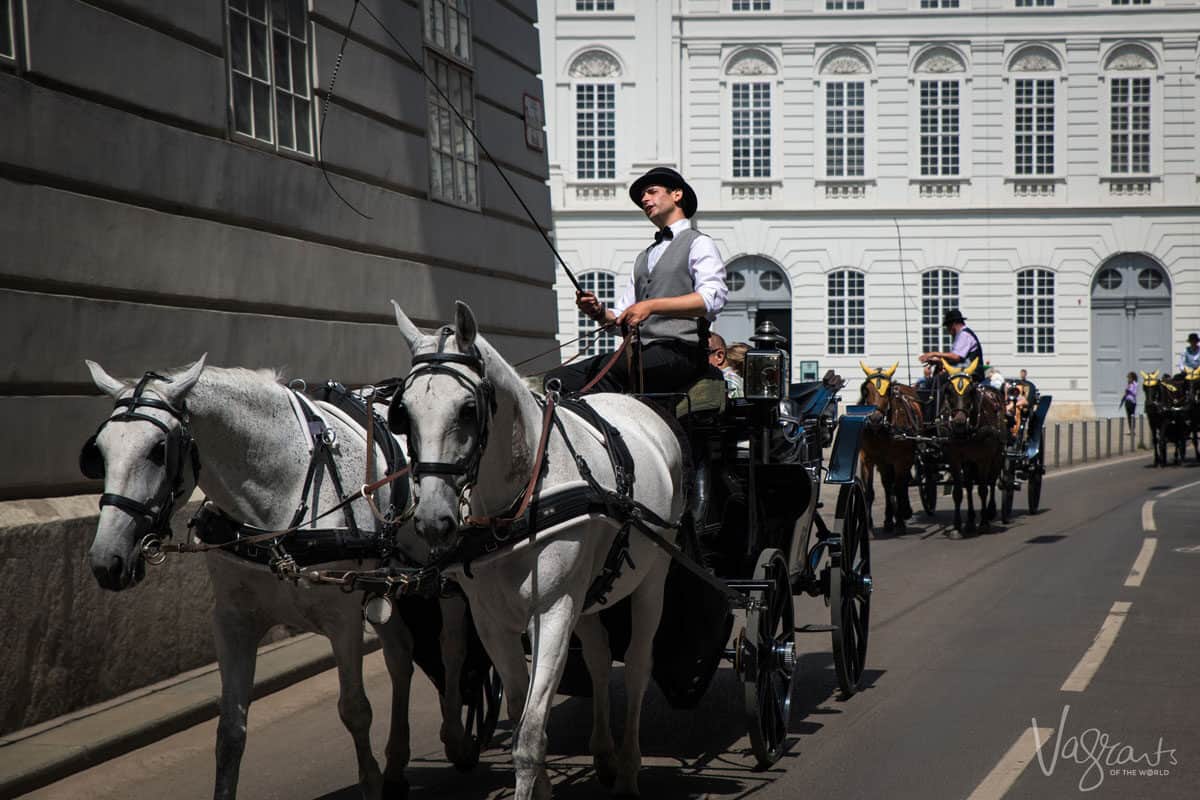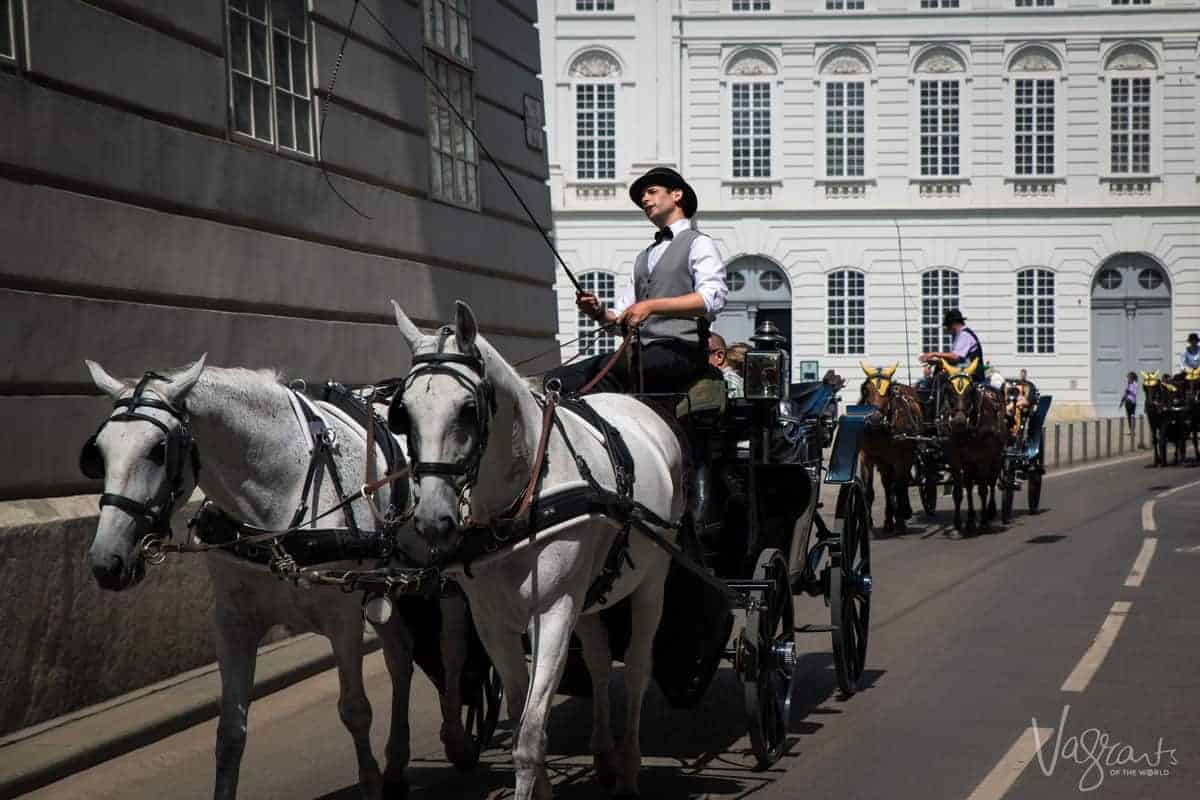 Of course, Paris, France, one of the most romantic cities in the world is the honeymoon destination of choice for so many newlyweds.
Although, we recommend avoiding the peak summer months for your romantic Paris sojourn. The same for Europe's other romantic cities such as Vienna, Rome, and Venice.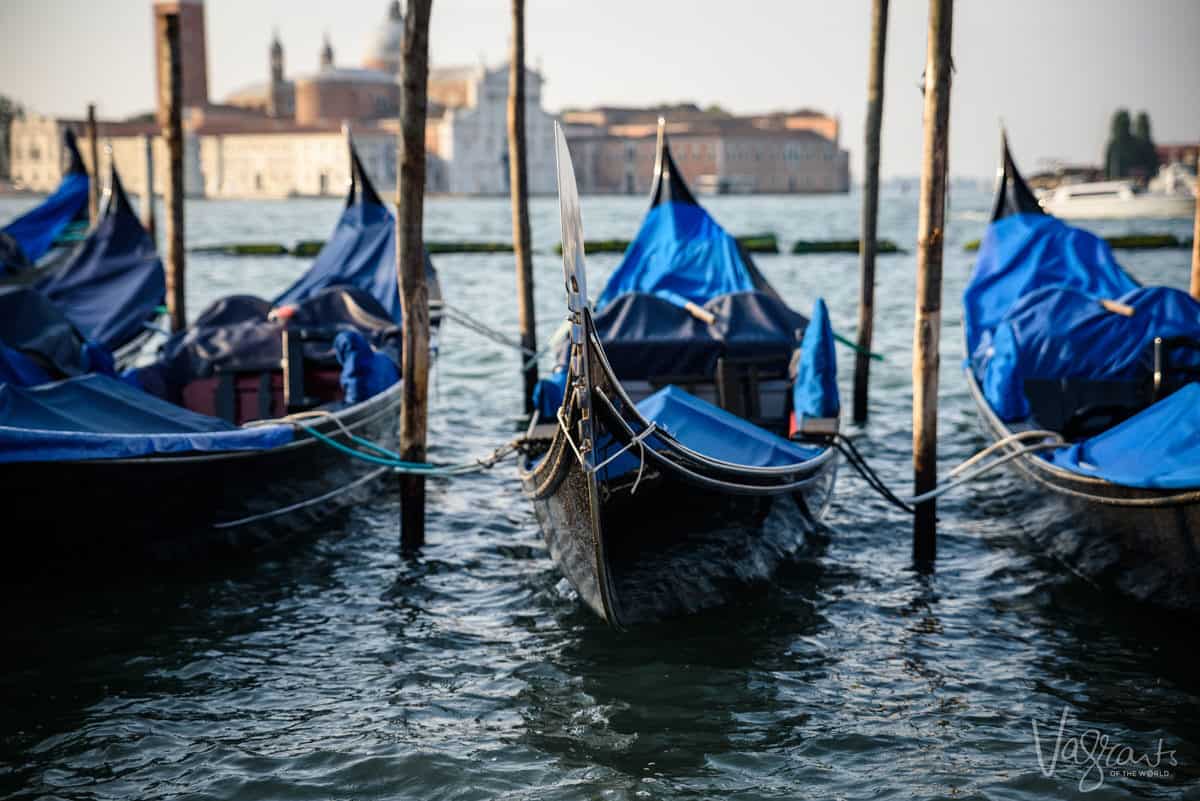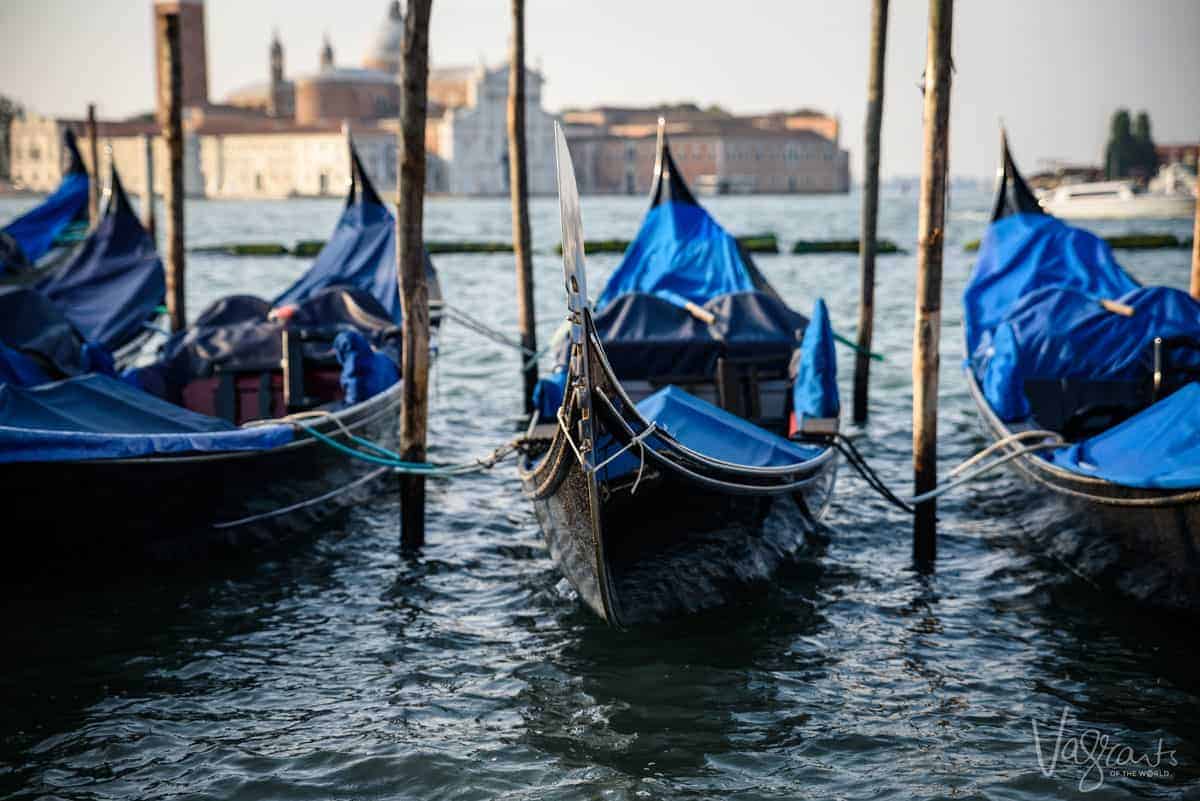 Final Thoughts on When to Visit Europe
Now that you know when the best time for you to visit Europe is, you can start planning the ultimate European trip.
Whether you decide to brave the cold to experience Europe's magical winter or soak up the summer sun on a beach-hopping tour of southern Europe, few places in the world are as beautiful and diverse as Europe.