Plan Your Istanbul Itinerary
---
RELATED: A Locals Guide to Istanbul
Many tours offer Skip The Line service with pre-purchased tickets.
At sights like the Blue Mosque where there is no ticketing, your guide will know the best time to get you there, to ensure minimal waiting and maximum time inside.
You can tap into the local knowledge for information on the best places to eat during your stay.
A good guide knows each attraction intimately so can whizz you through to the good bits and know how to dodge the crowds while not missing out on anything.
Many tours will collect you from your hotel.
---
---
Read Our Guides to the Best Anti theft Travel Gear Here
Beyoğlu
Beyoğlu is a lively area still within easy reach of many of the main attractions. Home to Dolmabahçe Palace and Galata with the famous tower, Istiklal Caddesi, etc. Beyoğlu is known for its cosy neighbourhoods, a wide array of restaurants and cafés, and famous Istanbul nightlife. Search Beyoglu hotels here.
---
---
Like Theodosius, Constantine endeavoured to raise the image of his new capital by erecting works of art in the centre of the Hippodrome. The Serpentine Column was commissioned to celebrate the victory of the Greeks over the Persians.
---
The largest cathedral in the world for nearly a thousand years, it is considered one of the greatest architectural marvels and a masterpiece of Byzantine architecture.
In a constant state of repair and restore, the spectacular interior will have you craning your neck in awe as soon as you walk in the door.
The entire building still bears impressive representations from all of her inhabitants, from the mosaics and paintings of Jesus, Mary and the Saints to Islamic features such as the four minarets.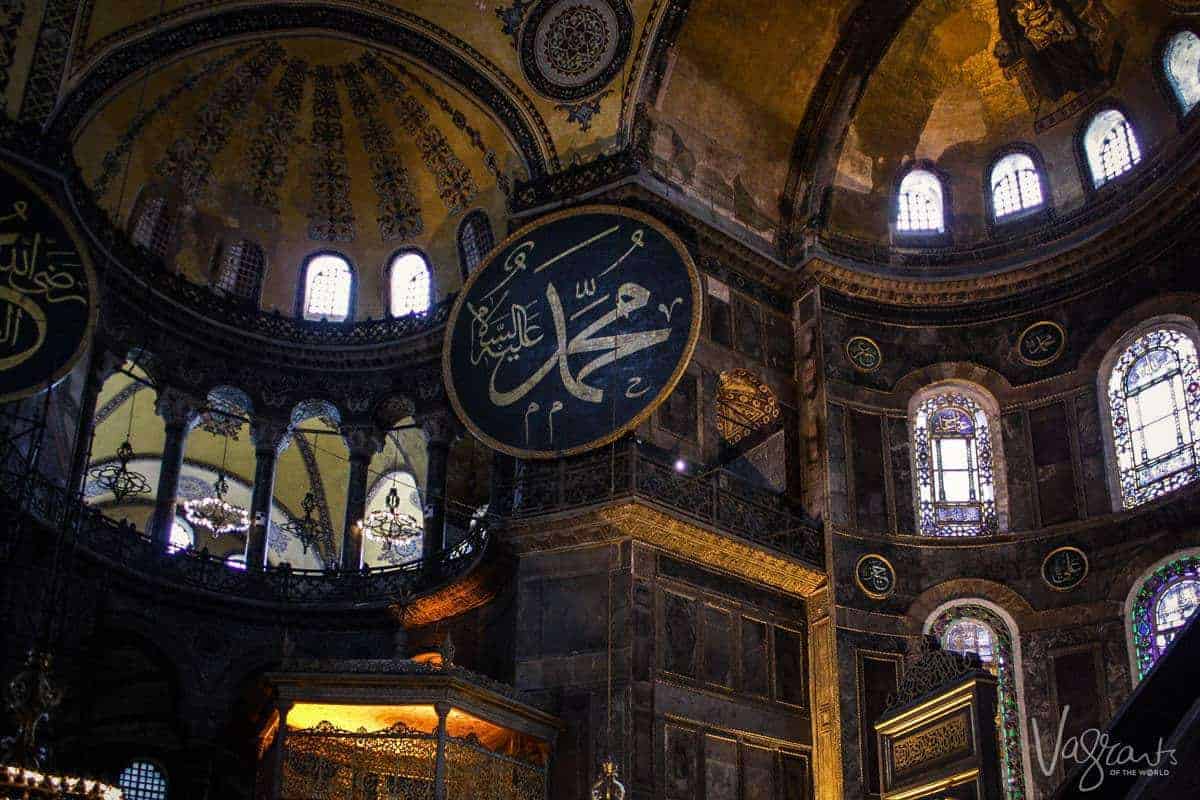 ---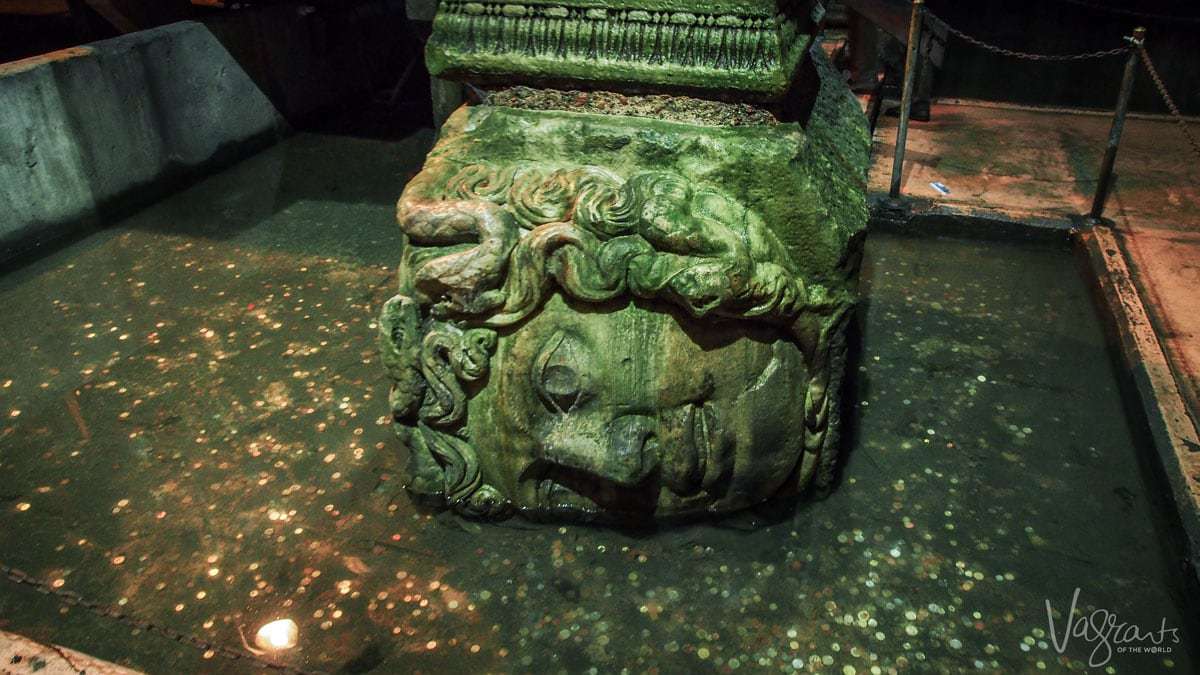 For film fans, the Basilica Cistern also leaves its mark on popular culture. The cistern has been used in several films, most notably in the 1963 Bond film, From Russia With Love and more recently the Tom Hanks film Inferno.
---
The palace complex consists of four main courtyards and an assortment of smaller buildings, once home to as many as 4,000 people. The small city within the city contained everything it required to be self-sustaining including mosques, bakeries and a mint.
---
Important Tip: Be wary of anyone offering entry to the mosque without having to queue up. They will most likely be angling to sell you something or lure you to a shop. It is best to line up with everyone else. Don't worry if the line looks long; they move everyone along quickly to get you through before the next prayer time.
Men need to wear pants that cover the knee. Anything above the knee is not acceptable.
Covering an area of 54,653 square meters, with 61 covered streets and 3,000 shops, it is the oldest and largest covered bazaar in the world. The Grand Bazaar is also listed Number one among the world's most visited tourist attractions and is without a doubt one of the top things to do in Istanbul.
Imagine a shopping mall over 550 years old, employing over 26,000 people, with anywhere from 250,000 – 400,000 visitors daily. These are impressive stats by any score.
Amazingly, there seems to be an order to the chaos of the ancient Bazaar –A small city that operates within the city.
Istanbul's premier souvenir shopping spot, you can find almost anything at the Grand Bazaar, including Turkish rugs, gold, lanterns, and antiques.
If you happen to get lost in the Bazaar, there will undoubtedly be a Turkish Rug salesman standing at an intersection waiting to give you directions. After all, you look like someone who is in the market for a Turkish rug.
---
Find a quality store, head inside, and you will find the real deal, handmade Turkish Delight. Made organically, with honey to sweeten, it will, without a doubt, be more expensive. Hand pick your assortment of flavours, and they will pack them specifically to travel.
The good shops will serve Turkish tea and allow you to sample the product to help you decide what you like. There's nothing quite like sipping tea and tasting delicious sweets in one of the world's oldest spice markets.
Spice Market Tour Recommendations
If you are interested in visiting the Spice Market with a guide, it is a great way to find the best stores and learn about traditional products. It is also helpful if you want to buy some beautifully packaged authentic Turkish Delight to take home.
---
---
Dolmabahçe Palace Opening Hours:
Palaces in Istanbul are closed on Mondays and Thursdays.
Dolmabahçe Palace is open: 09:00-16:00 all other days.
---
---
---
---
---
---