Looking for the best things to do in Istanbul?
Istanbul has one of the highest concentration of "must see" sights than any other city in the world.
We've put together all the best Istanbul attractions, to help you make the most of your time in the city that spans two continents.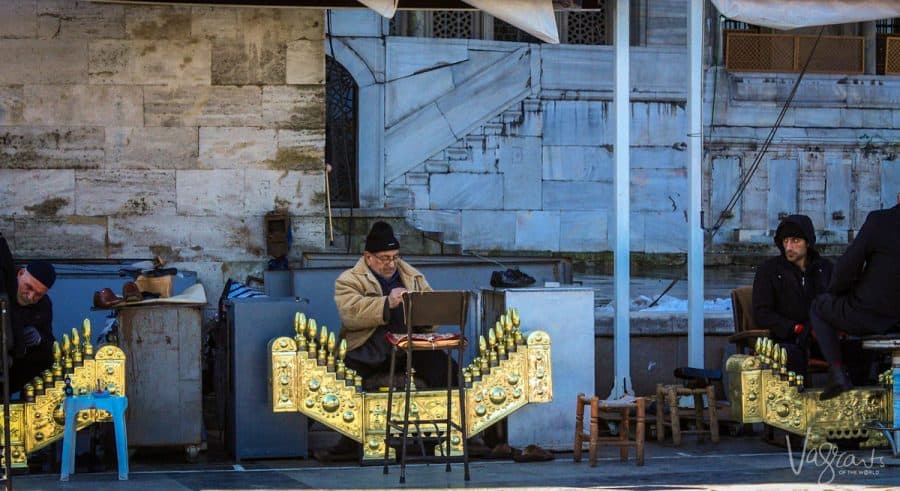 PLAN YOUR ISTANBUL ITINERARY
---
ISTANBUL TRAVEL GUIDE
Don't Forget to Get a Turkish Visa Before You Leave
One of the most important tips for travelling to Turkey your visa. Most non-Turkish nationals will require a tourist visa to enter Turkey. The new e-Visa system makes it very straightforward to obtain a Turkish visa online.
You can check your visa requirement and apply online here and have your visa in less than an hour in most cases.
Visiting Istanbul
Istanbul is one of the most accessible cities to explore. Many of the most famous Istanbul landmarks that draw millions of visitors each year to the magical and exotic city are within walking distance.
Whether you do a self-guided tour or take an Istanbul Old City walking tour, even if you only had one day in Istanbul, you can still tick off many of the most famous Istanbul attractions.
However, a few days or more is recommended for Istanbul as there is so much to see and do beyond the most famous attractions and landmarks.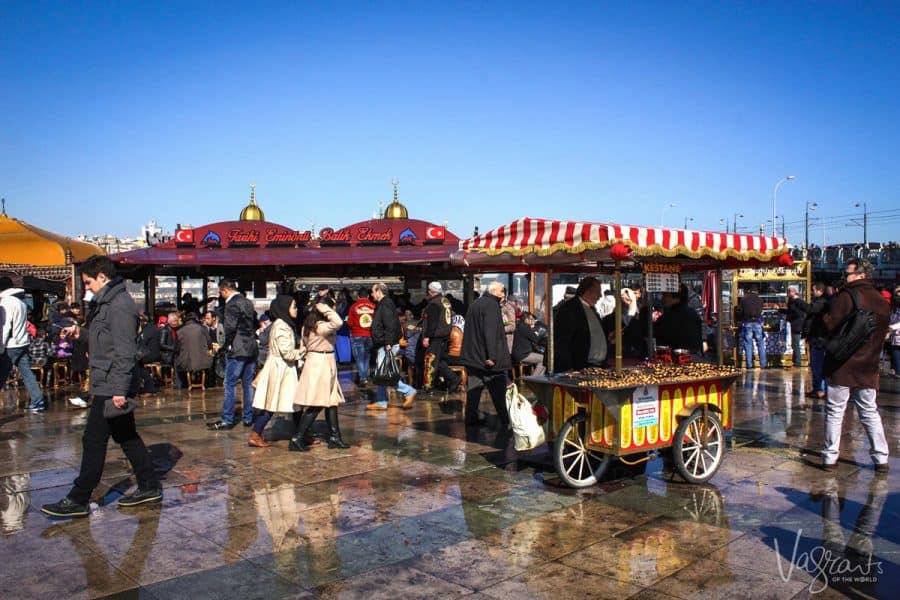 Airport Transfer Tip in Istanbul
Save the hassle of getting from the airport to Istanbul city.
A shared airport transfer will meet you at the arrivals hall and transfer you in comfort directly to your hotel for as little as $24. Departures leave every 30 mins in peak season and every 60 minutes in low season. Perfect for late or early morning arrivals or departures. Get details here.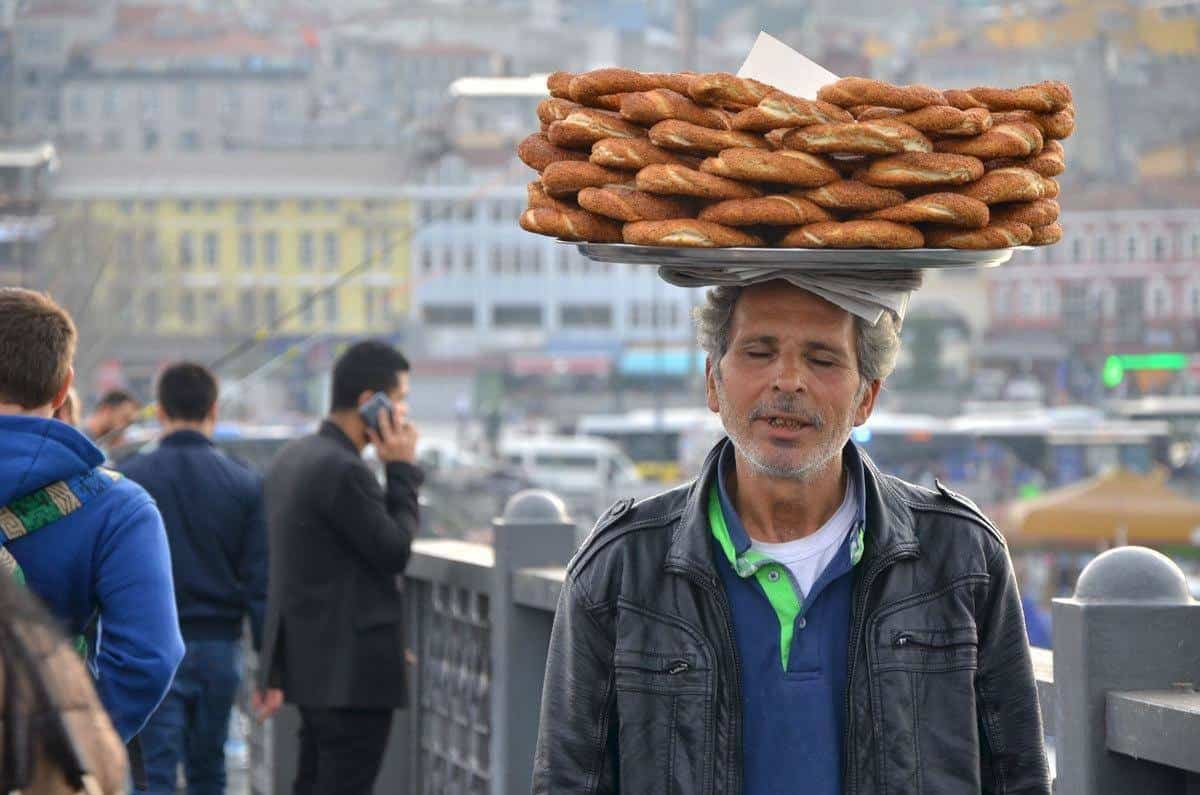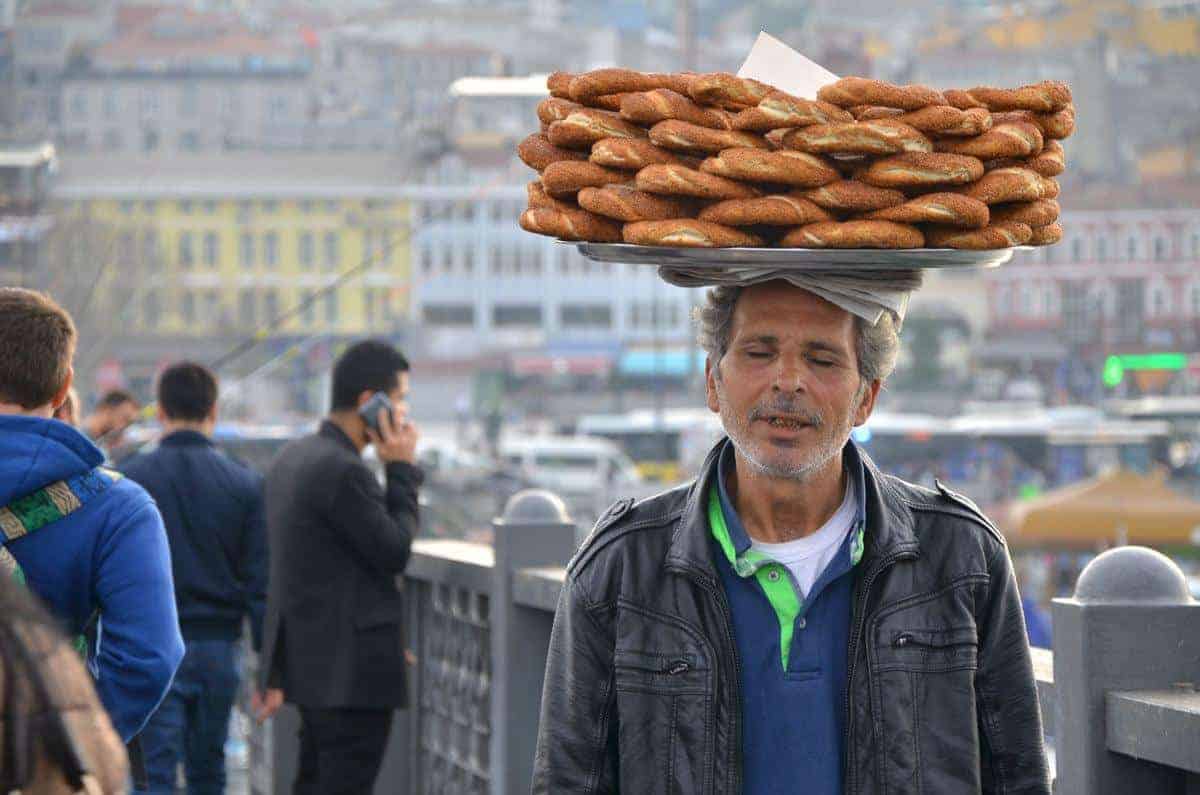 Plan Your Istanbul Sightseeing Itinerary
With so much to see and do in Istanbul, we advise having a bit of a plan before you arrive, especially if you are short on time.
Consider any of the more popular attractions you may want to visit. Arriving early at these attractions, especially in peak season is advisable, as is buying skip the line tickets in advance for popular attractions such as Hagia Sophia or Topkapi Palace.
Also, remember, depending on the day, you may not be able to visit all of the most popular attractions as they may be closed. Having a little bit of a plan can save a few hours of your precious time in Istanbul over the course of a day.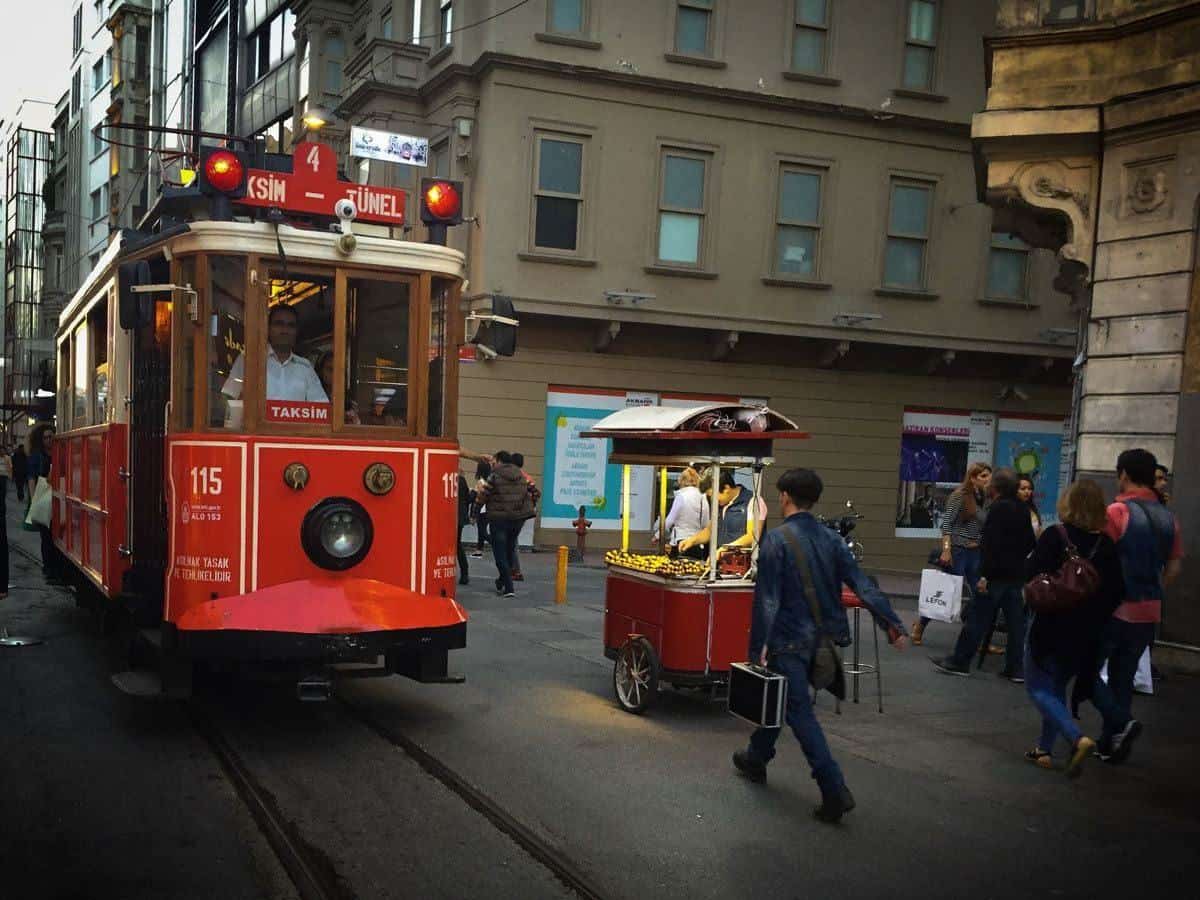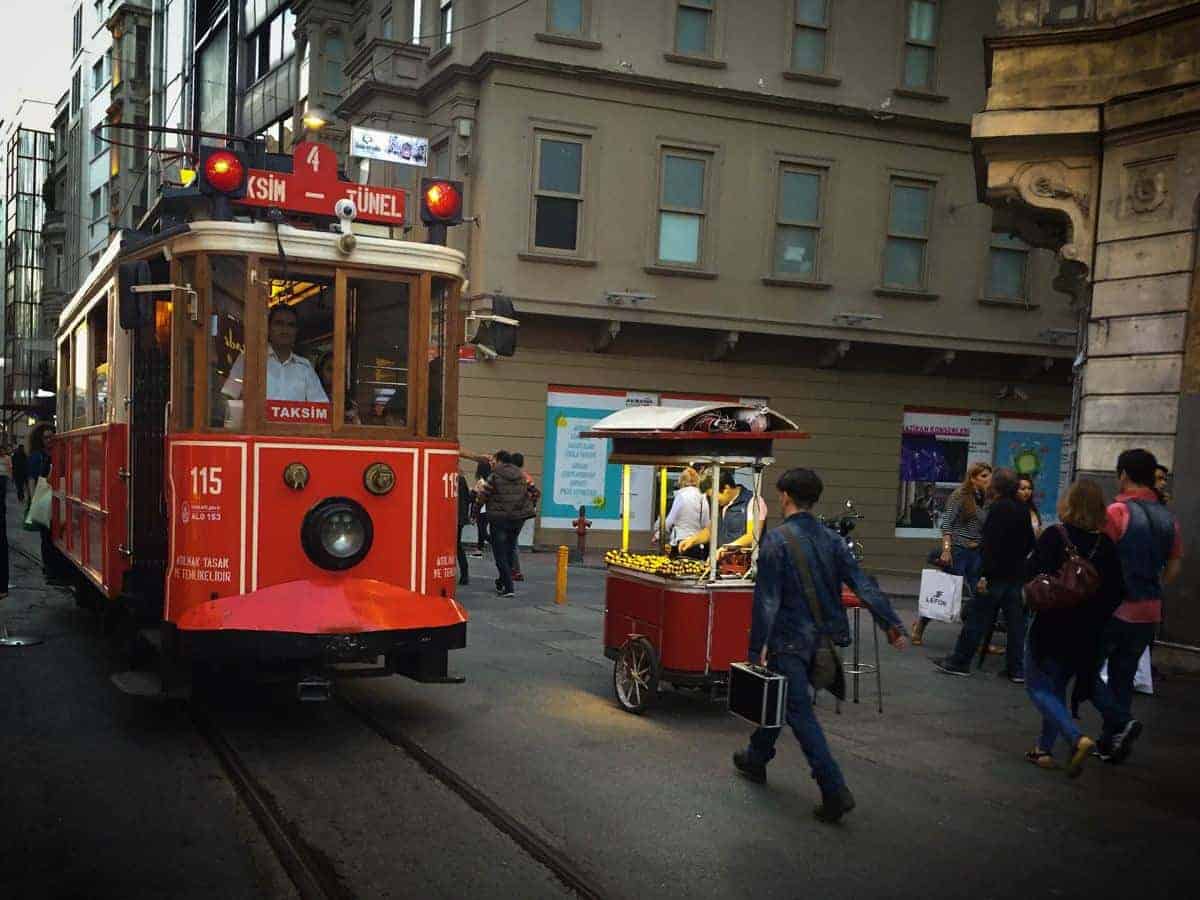 The Best Istanbul Tours
Discovering Istanbul's best attractions independently, without a guide is fantastic, especially if you have lots of time. However, we have found taking at least one private tour is sometimes the best way to see Istanbul. Especially if you are short on time and want to see a lot.
Many walking tours of the Old City are relatively inexpensive and will take the hassle out of queueing for tickets at the top Istanbul attractions, especially in peak season.
Many tours offer Skip The Line service with pre-purchased tickets.
At sights like the Blue Mosque where there is no ticketing, your guide will know the best time to get you there, to ensure minimal waiting and maximum time inside.
You can tap into the local knowledge for information on the best places to eat during your stay.
A good guide knows each attraction intimately so can whizz you through to the good bits and know how to dodge the crowds while not missing out on anything.
Many tours will collect you from your hotel.
These are just a few of the better small group or private day tours that include Istanbul's most famous attractions.
Best Time to Visit Istanbul
Istanbul experiences very hot summers and cold winters with snow being quite common.
The shoulder seasons of spring (March to May) and autumn (September to mid-November) are the best times to visit Istanbul. It is also the best time to visit all of Europe.
Temperatures are pleasant and the crowds at the cities major attractions are a little more manageable than the peak tourist months of June to late August.
Accommodation prices from June through August will also be a little more inflated.
Istanbul Tulip Festival
In spring, the city comes alive with a brilliant display of colour thanks to millions of tulips planted by the government. The annual Istanbul Tulip Festival is held throughout April.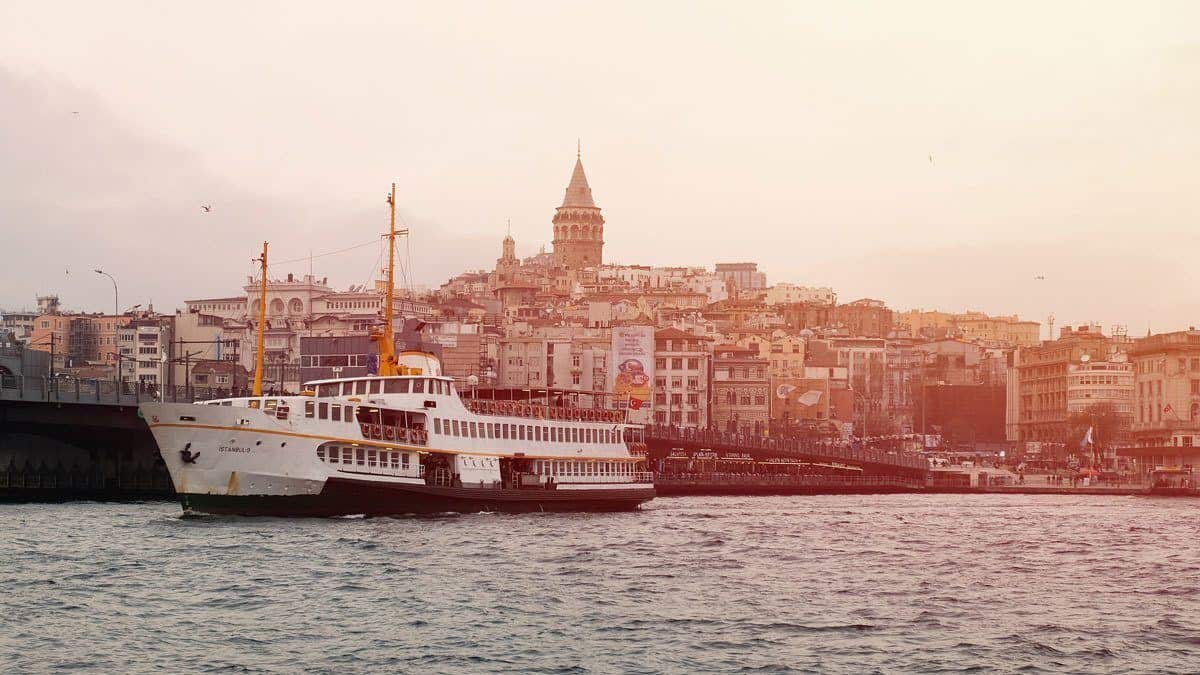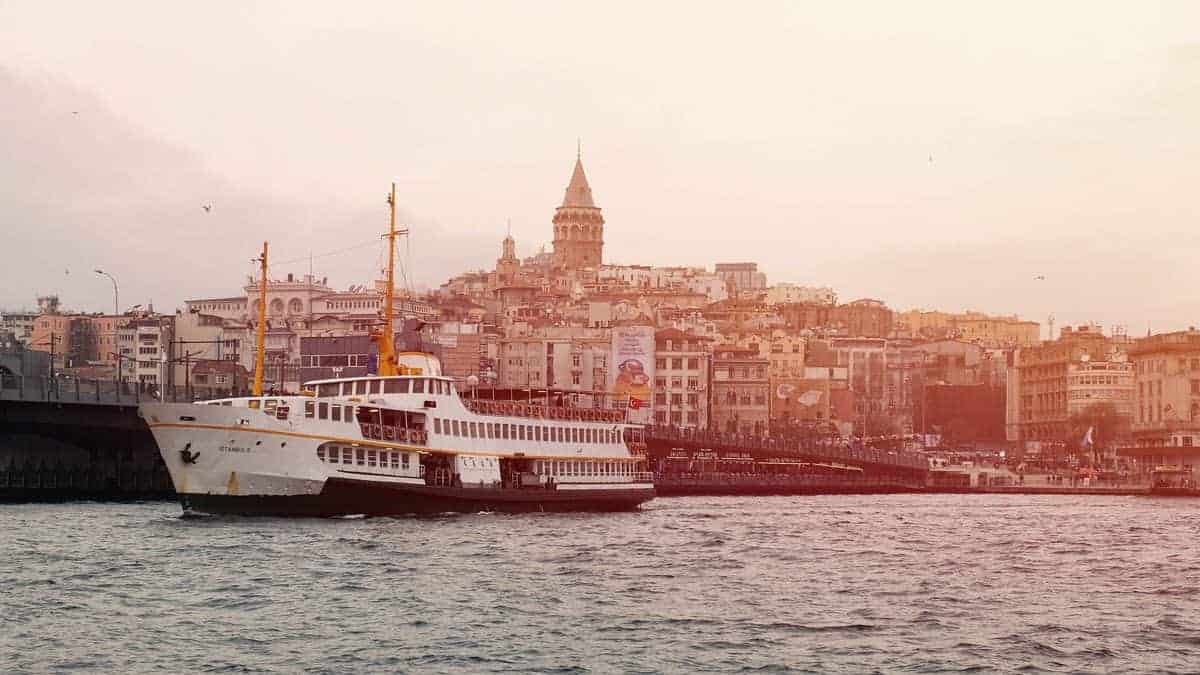 What to Pack for Istanbul
While not an extensive list of what to pack for Istanbul, there are a few items we recommend. Aside from the most important thing, travel insurance –
A scarf is almost essential for ladies as you will be visiting religious sites where modest clothing is required. A unisex scarf is also a handy travel companion for men to guard against the sun or sudden changes in weather.
Don't forget comfortable walking shoes. We recommend a pair that can take you from sightseeing to a casual dinner for easy packing.
An anti-theft handbag or backpack is almost a travel essential these days, especially in busy tourist cities such as Istanbul.
And while the call to prayer has never sounded as beautiful as it does in Istanbul, it may not be so welcome at four in the morning so a good set of travel earplugs will be a very welcome addition.
For a city like Istanbul, we also recommend a few packets of Stall Mates thrown in your bag. After all, public toilets are one of the less glamourous sides of travel and Istanbul is no exception.
Don't Forget Travel Insurance For Istanbul
Get a Free Travel Insurance Quote
Where To Stay in Istanbul
Sultanahmet
Sultanahmet (old town Istanbul) is the best place to stay in Istanbul for first-timers. All of the most popular Istanbul attractions are within walking distance, so it is very convenient.
Expect to find traditional boutique hotels such as the restored 19th century Ottoman boutique hotel – Dersaadet Hotel. From here you have easy access to all attractions and the best restaurants in the Sultanahmet area. Search more Sultanahmet hotels here.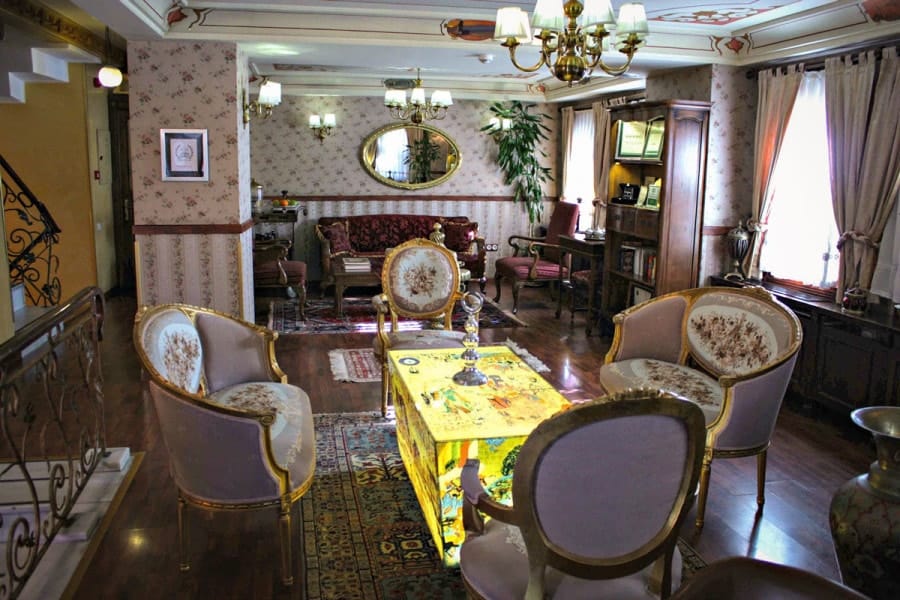 Beyoğlu
Beyoğlu is a lively area still within easy reach of many of the main attractions. Home to Dolmabahçe Palace and Galata with the famous tower, Istiklal Caddesi, etc. Beyoğlu is known for its cosy neighbourhoods, a wide array of restaurants and cafés, and famous Istanbul nightlife. Search Beyoglu hotels here.
Taksim
You will find high-end hotels such as the Hyatt and Hilton in Taksim as well as Istiklal Avenue, the busiest street in Istanbul. Another lively area with both visitors and locals, there is easy access to the main attractions by metro and tram. Search Taksim Hotels here.
Search Accommodation Deals in Istanbul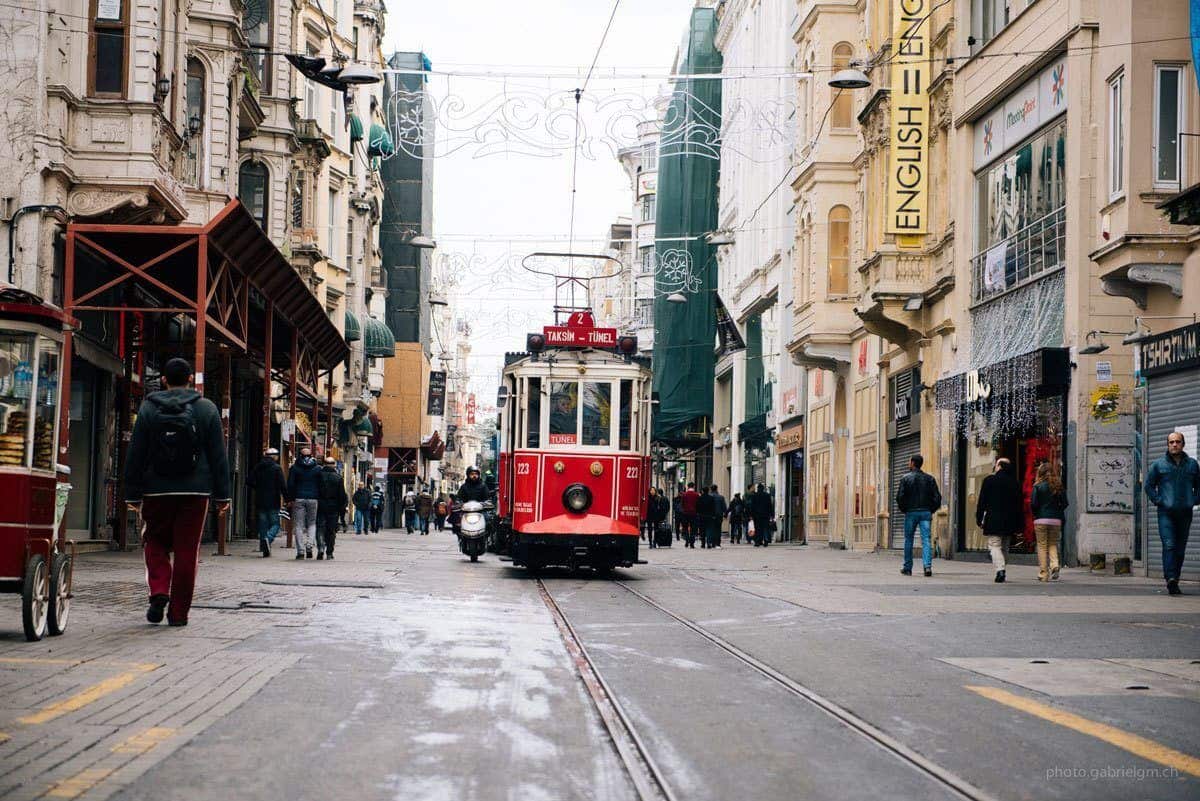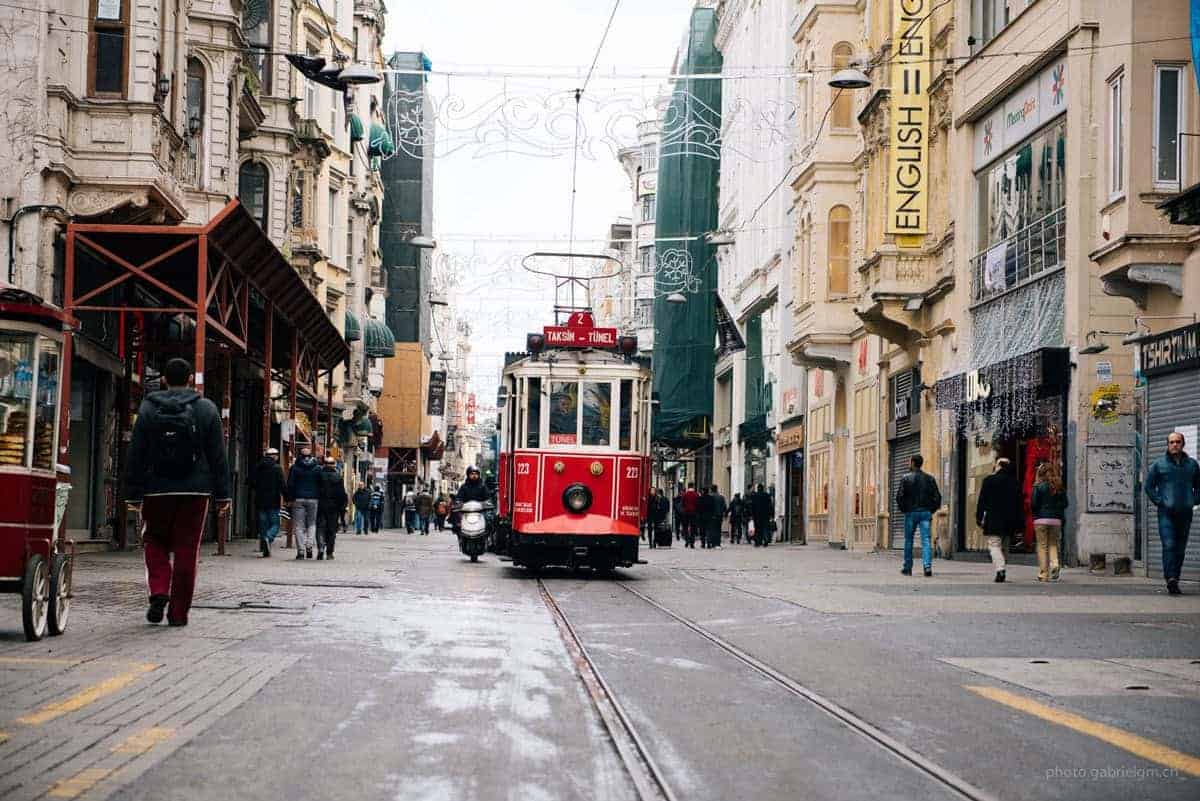 ---
THINGS TO DO IN ISTANBUL
---
ISTANBUL ATTRACTIONS & HIGHLIGHTS
Sultanahmet Square.
Sultanahmet Square, also known as Hippodrome, is at the centre of Old Town Istanbul – the heart of the Old City and the central point for the best Istanbul sightseeing.
The compact and relatively traffic free area of Sultanahmet makes it easy to explore Istanbul's best attractions on foot including the Grand Bazaar, Hagia Sophia and The Blue Mosque.
More than just a great meeting place and starting point for exploring all the best things to see in Istanbul, Sultanahmet square has some very important points of interest.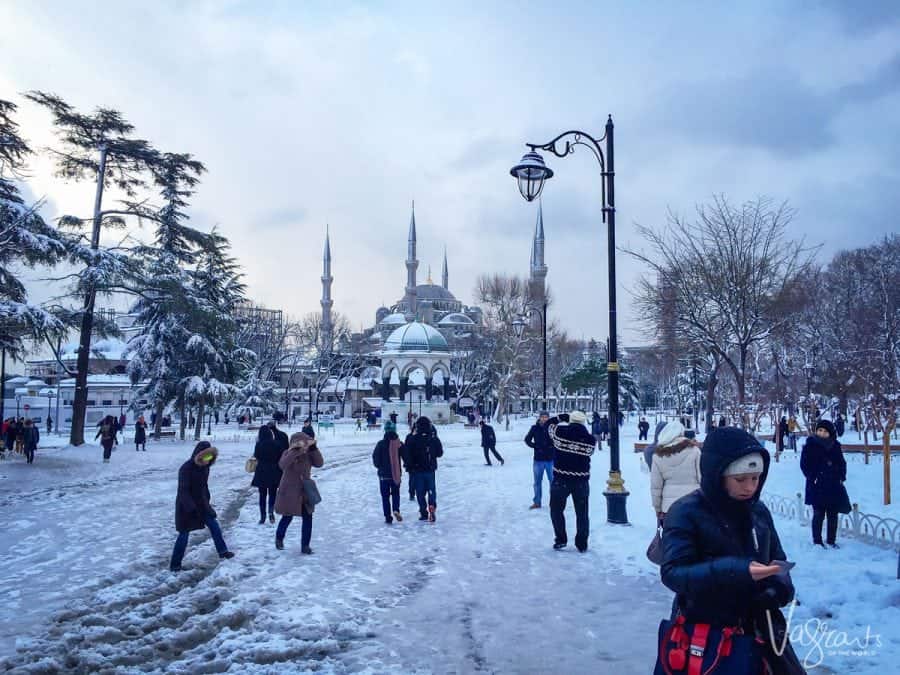 Things to See in Sultanahmet Square
Hippodrome of Constantinople
Sultanahmet Square was the original setting of the Hippodrome of Constantinople. A public venue for chariot races, athletic events and political activities, back when the city was known as Constantinople.
The social centre of Istanbul, the Hippodrome was 450m long with a U-shaped racetrack and spectator stands capable of holding 100,00 people.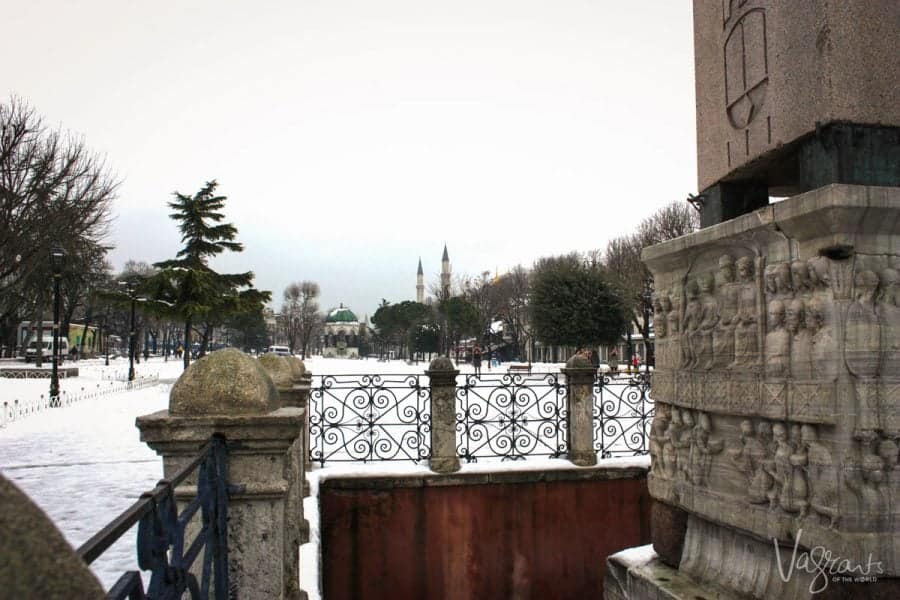 The Obelisk of Theodosius and the Serpentine Column
The Obelisk of Theodosius and the Serpentine Column (or what remains of it) still stand in the square as reminders of past rulers and the glory days of the Hippodrome.
Theodosius the Great bought the Obelisk from Egypt in the 4th century. To transport it, he had the original work cut into three pieces and erected the top section on a marble pedestal where it has stood in near perfect condition for 3500 years.
Like Theodosius, Constantine endeavoured to raise the image of his new capital by erecting works of art in the centre of the Hippodrome. The Serpentine Column was commissioned to celebrate the victory of the Greeks over the Persians.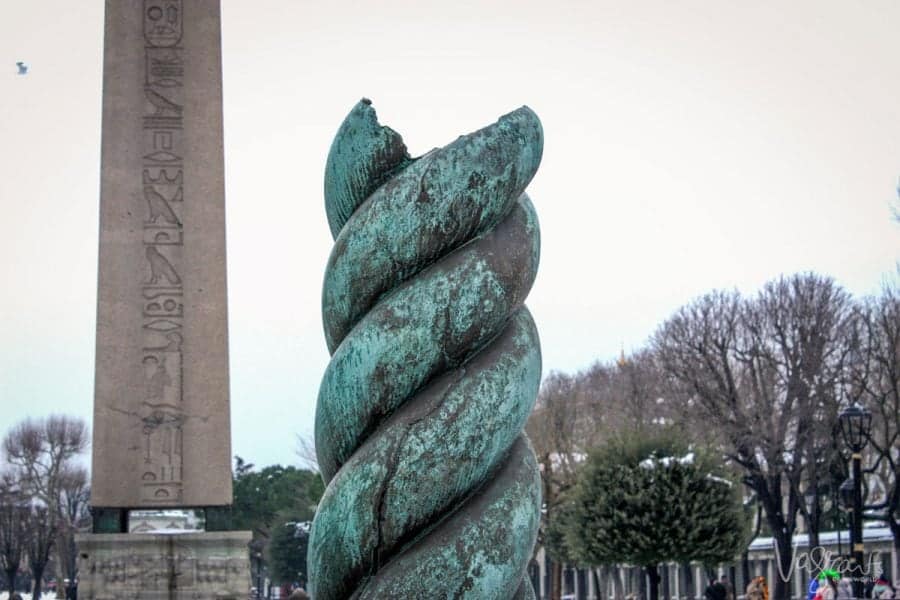 ---
Hagia Sophia (St. Sophia) Museum
Hagia Sofia is without a doubt an Istanbul must see. Built by Byzantine Emperor Justinian in 537 as an Eastern Orthodox Cathedral, St Sophia has had many lives. Aside from a brief period between 1204 and 1261 when it was converted into a Roman Catholic Cathedral, the building remained Orthodox until 1453.
It was then Hagia Sophia became a mosque until 1931 when it was secularised and opened as a museum in 1935.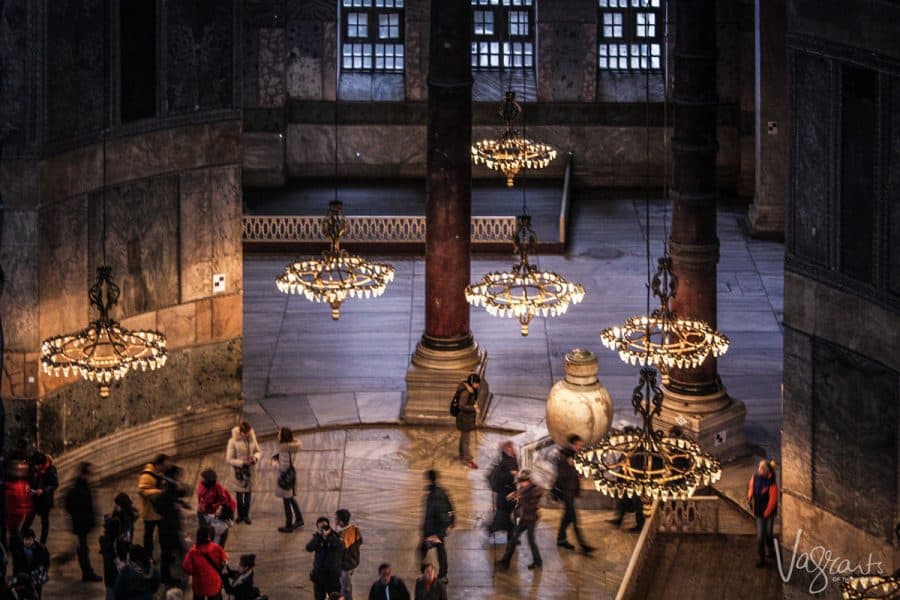 The largest cathedral in the world for nearly a thousand years, it is considered one of the greatest architectural marvels and a masterpiece of Byzantine architecture.
In a constant state of repair and restore, the spectacular interior will have you craning your neck in awe as soon as you walk in the door.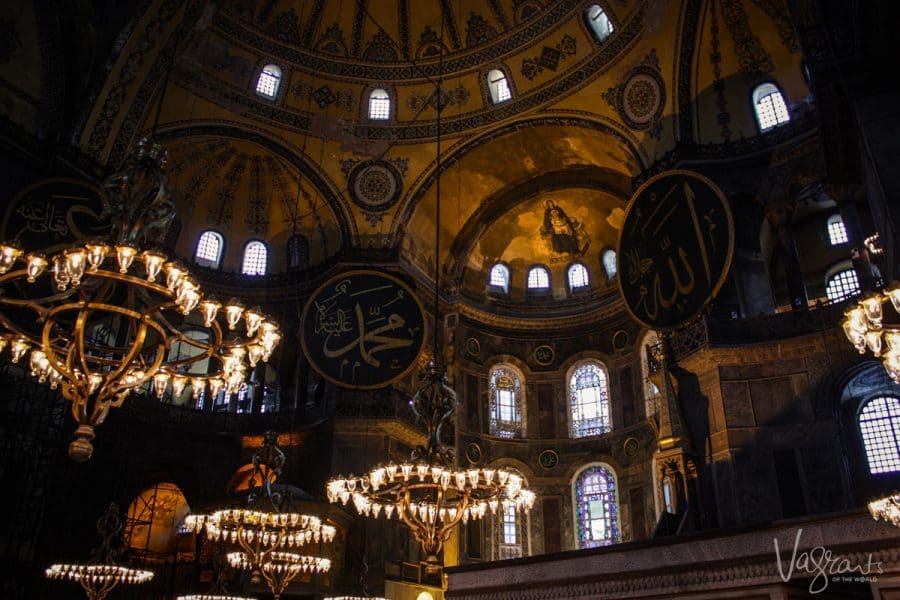 The entire building still bears impressive representations from all of her inhabitants, from the mosaics and paintings of Jesus, Mary and the Saints to Islamic features such as the four minarets.


Hagia Sophia Opening Times and Entry
Summer: April – October | 09.00 – 19.00 | Ticket Closing: 18.00
Winter: October – April | 09.00 – 17.00 | Ticket Closing: 16.00
Closed: Hagia Sofia is closed on Mondays and closed for a half day on the first day of Ramadan and Eid.
Entry Fee
40 TL (~ USD $10.00)
Hagia Sophia Visit Recommendations
Skip the lines and make the most of your time in one of Istanbul's most important monuments.
Get priority entry with skip the line tickets and a guided tour of Hagia Sophia with a professional guide.
Or, get loads of tips and information from your guide on a short Istanbul Welcome Walk from the Blue Mosque to Hagia Sophia with skip the line tickets to Hagia Sophia.
Both tour options start at $17
---
Basilica Cistern
Another initiative of the Byzantine Emperor Justinian- the Basilica Cistern, built in the 6th century is only 500 meters from Hagia Sophia. It is the largest of several hundred cisterns which lie beneath the city of Istanbul.
Historical archives claim it took 7,000 slaves to build the structure. At what price clean water? A timeless question it would seem.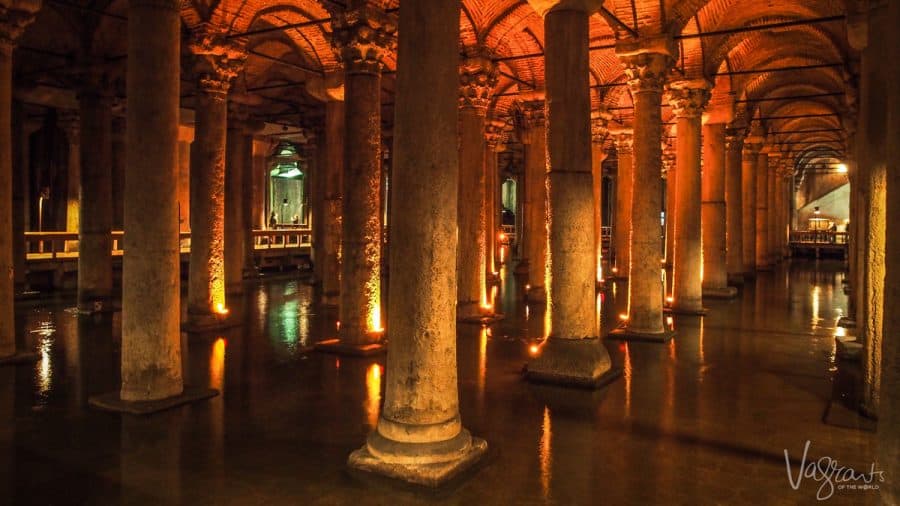 Construction of the Basilica Cistern
To put the size of the cistern into perspective:
The cathedral-size cistern is approximately 138 meters x 65 meters.
Is capable of holding around 80,000 cubic meters of water.
It requires 336 carefully spaced marble columns to support the cathedral style ceiling.
The majority of the carved marble pillars are believed to be recycled ruins from other parts of the empire, including leftovers from Hagi Sophia. It is undoubtedly an impressive water holding facility.
The Basilica Cistern Tear Column
There are some interesting features in the Basilica Cistern. One is a single column carved with pictures of a hen's eye, slanted branches, and tears. It is said to resemble the columns of the Triumphal Arch of Theodosius, and the tears pay tribute to the hundreds of slaves who died during the construction of the cistern.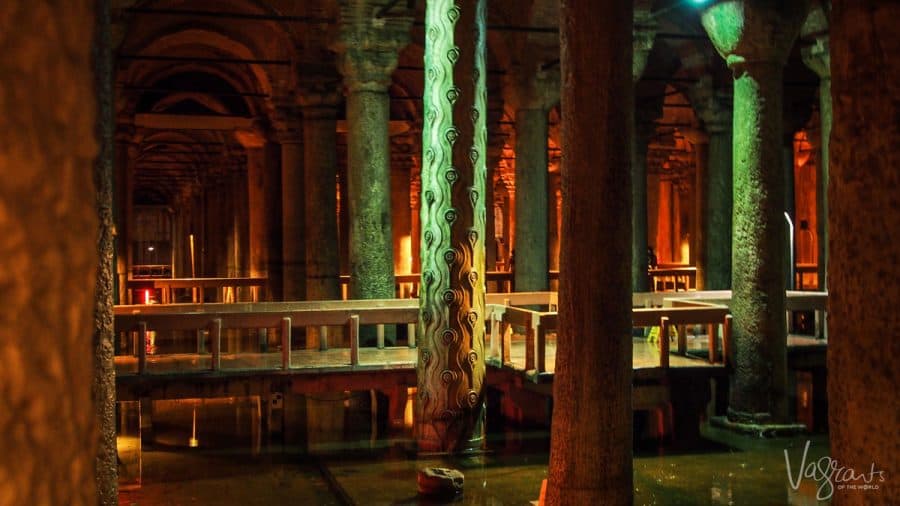 Medusa Heads of the Basilica Cistern
Another unique feature of the cistern is in the far northwest corner. Two columns have pedestals with the appearance of Medusa carved into them. While it is assumed these carvings were repurposed from another building, there is no evidence they were used as pedestals. What is unsure, is the intention behind their placement.
One Medusa sits placed on her side – Ancient urban myth states it was to negate the power of the Gorgon's Gaze said to turn one to stone. This theory is often rejected in favour of the opinion the placement was for no other reason than being the correct size to support the column.
Why the other Medusa upside-down is unknown – she would be the same size upright.


For film fans, the Basilica Cistern also leaves its mark on popular culture. The cistern has been used in several films, most notably in the 1963 Bond film, From Russia With Love and more recently the Tom Hanks film Inferno.
Basilica Cistern Opening Times and Entry
The Basilica Cistern is open seven days a week. The museum opens at 13:00 on first days of religious holidays and on January 1.
Summer: 09.00 – 18.30
Winter: 09.00 – 17.30
Entry Fee
20 TL (~ USD $5.00)
Basilica Cistern Tour Recommendations
Skip the line tickets with a guided tour for the Basilica Cistern start at 54 TL (~ USD $9.50). An option highly recommended during busy tourist times. Get details here.
Combine Istanbul's most important monuments in one afternoon including the Basilica Cistern, Hagia Sophia and the Grand Bazaar. Tour prices start at 312 TL (~ USD $55) Get details here.
---
Topkapi Palace
Topkapi Palace was built in 1459 by Sultan Mehmed II. For nearly 400 years during the Ottoman period, the palace was the primary residence of Sultans.
Named by UNESCO as one of the finest examples of palaces of the Ottoman period, it is now a museum and popular tourist attraction.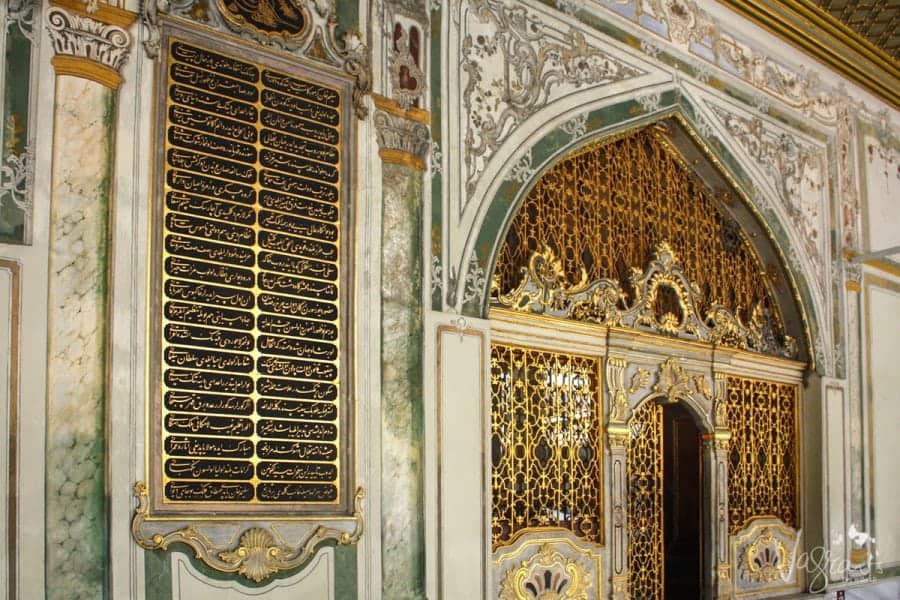 The palace complex consists of four main courtyards and an assortment of smaller buildings, once home to as many as 4,000 people. The small city within the city contained everything it required to be self-sustaining including mosques, bakeries and a mint.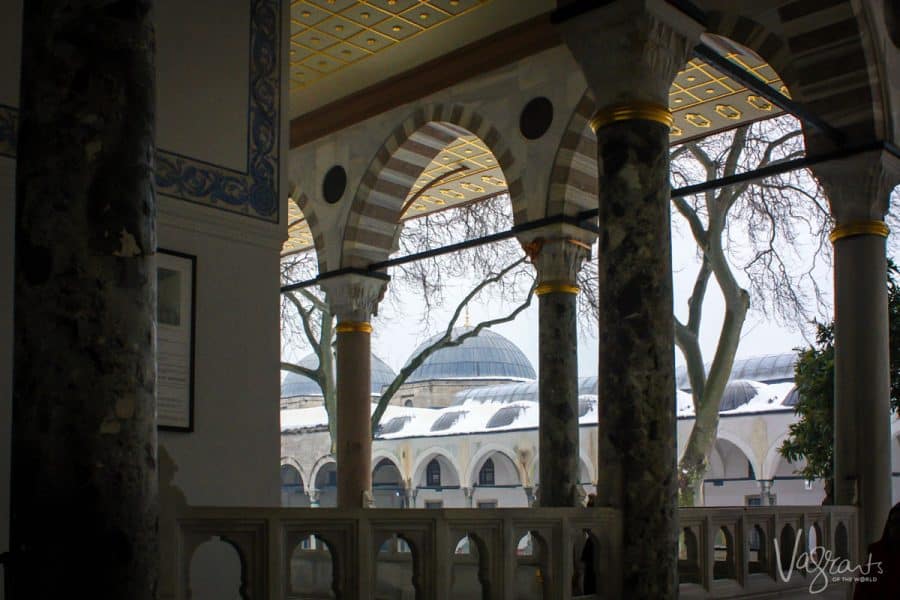 Throughout the palace are impressive collections of porcelain, clocks, weapons, shields and armour as well as some of the most precious jewels in the world. There are also important Muslim holy relics such as Muhammed's cloak and sword.
In the Mohamed Chamber, you will find a small booth where local Imam's recite passages from the Quran around the clock as it has been done continuously for 500 years.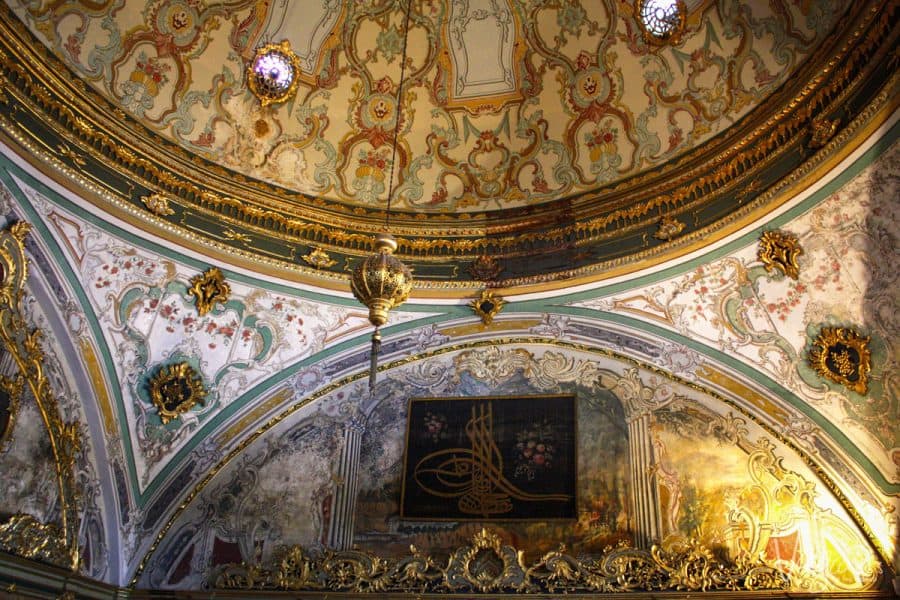 Topkapi Palace Opening Times and Entry
Summer: April – October | The Museum, Harem and Hagia Irini can be visited 09.00 – 18.00
Winter: October – April |The Museum, Harem and Hagia Irini can be visited 09.00 – 16.45 |Last entrance to the museum from 16:00 to 18:00
Entry Fee
Museum Entrance: 40 TL (~ USD $10.00) | Harem Entry: 25 TL (~ USD $6.00)| Aya Irini Entry: 20 TL (~ USD $5.00)
Topkapi Palace is closed on Tuesdays.
Topkapi Palace Tour Recommendations
Skip the line ticket with 1 hr guided tour starts at 96 TL (~ USD $17.50). Get details here.
Take a half-day guided tour of the Topkapi Palace with skip the line tickets and finish with a guided tour of the Grand Bazaar. Tour starts at 192 TL (~ USD $34.50) Get details here.
---
Blue Mosque (Sultanahmet Mosque)
Sultanahmet Camii in Turkish, the Blue Mosque was built between the years 1609 and 1616 during the rule of Ahmed I.
Named for the 20,000 blue Iznik tiles around the interior walls, the Blue Mosque is still a functioning mosque, one of the most iconic Istanbul landmarks, and one of the most popular things to see in Istanbul.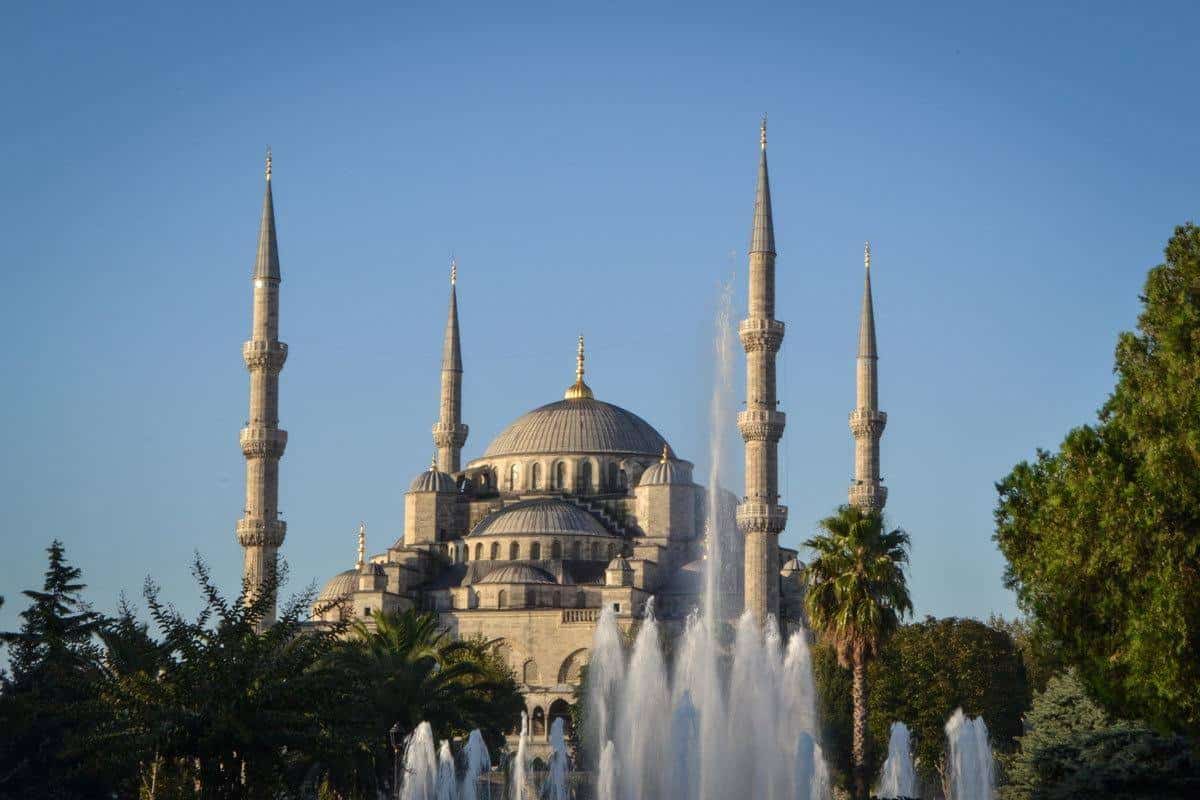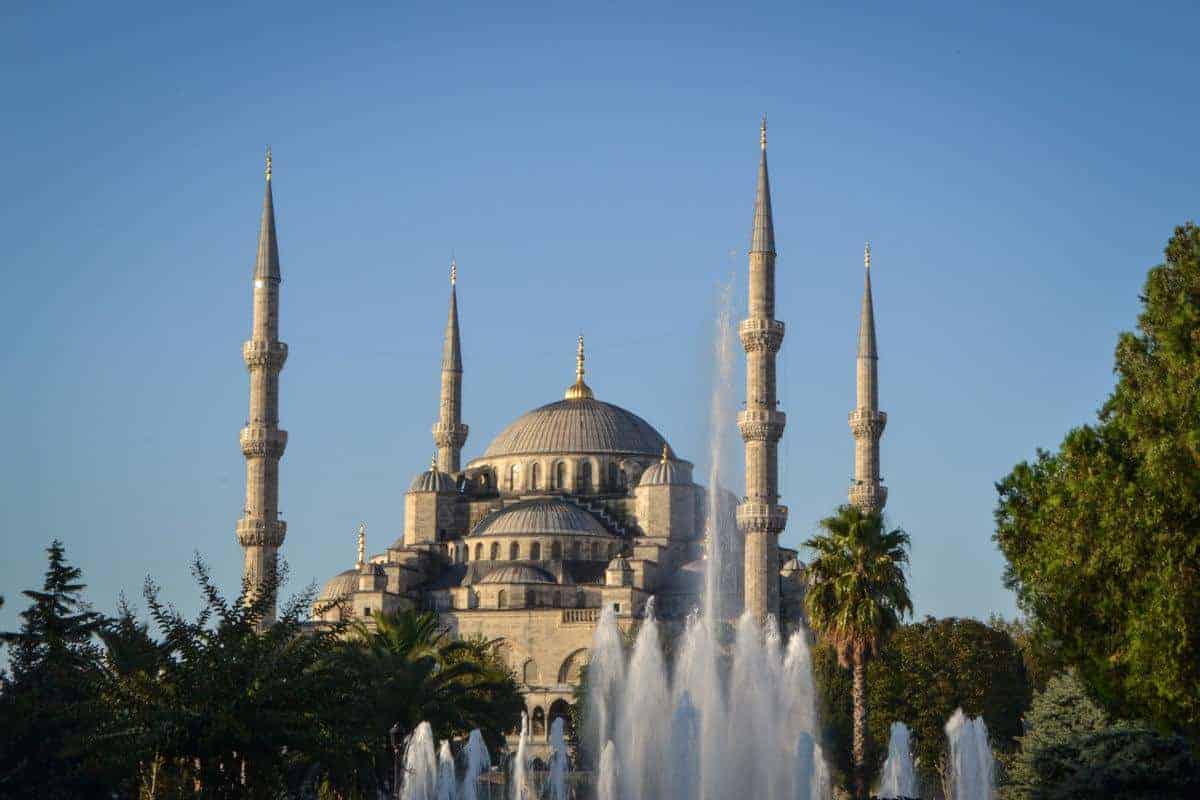 Tips for Visiting the Blue Mosque
Entry Fee
There is no cost to enter the Blue Mosque.
There is the option to donate towards the maintenance of the mosque at the exit door. A contribution is not compulsory, but a receipt will be given for any donations made.
The Blue Mosque is only open to visitors outside of prayer times which leaves only small windows for visiting, so be prepared for long queues and crowds.
Tip: Be wary of anyone offering entry to the mosque without having to queue up.
They will most likely be angling to sell you something or lure you to a shop. It is best to line up with everyone else. Don't worry if the line looks long; they move everyone along very quickly to get you through before the next prayer time.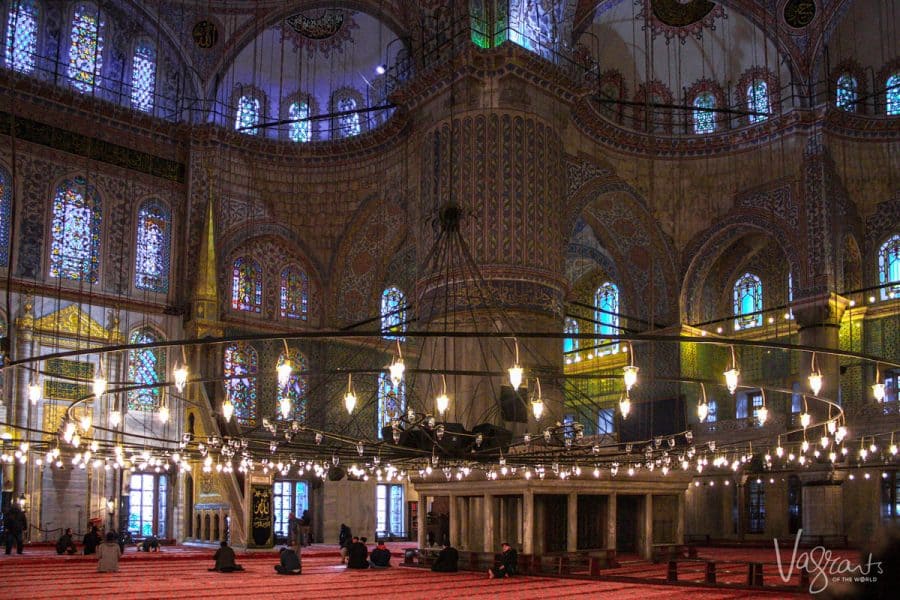 Blue Mosque Opening Times for Visitors
Prayer is five times a day lasting 90 minutes.
The mosque is closed on Friday mornings for Friday prayer.
A guide to opening time for visitors:
Open Friday from 13:30. Every other day as follows:
Opening Times | Closing Times
08.30 | 11.30
13.00 | 14.30
15.30 | 16.45
Blue Mosque Dress Code
Remove Your Shoes
As you enter, you will be required to remove your shoes and given a plastic bag free of charge to place them in. It is required of all persons as part of Muslim tradition when entering any mosque.
Dress Code for Ladies:
All ladies must wear head coverings. We always recommend travelling with a lightweight travel scarf for this purpose. If you don't have a scarf, they are available at the entry, free of charge.
The scarf is only to cover the hair, not the face. Place the scarf on top of your head hanging equally on both sides. Take one side and wrap it around your neck, tossing it over your back to cover your shoulders.
Skirts or shorts need to be well below the knee.
Dress Code for Men:
Men need to wear pants that cover the knee. Anything above the knee is not acceptable.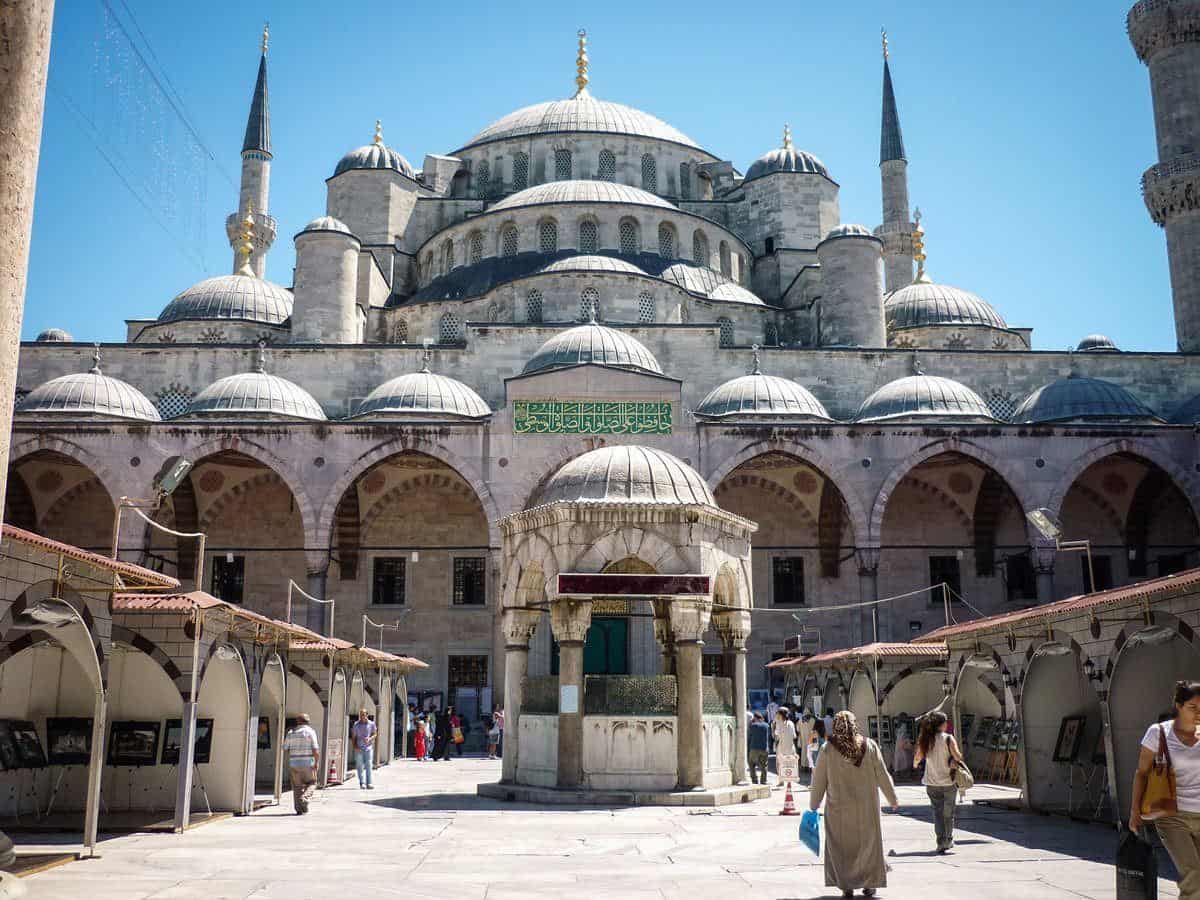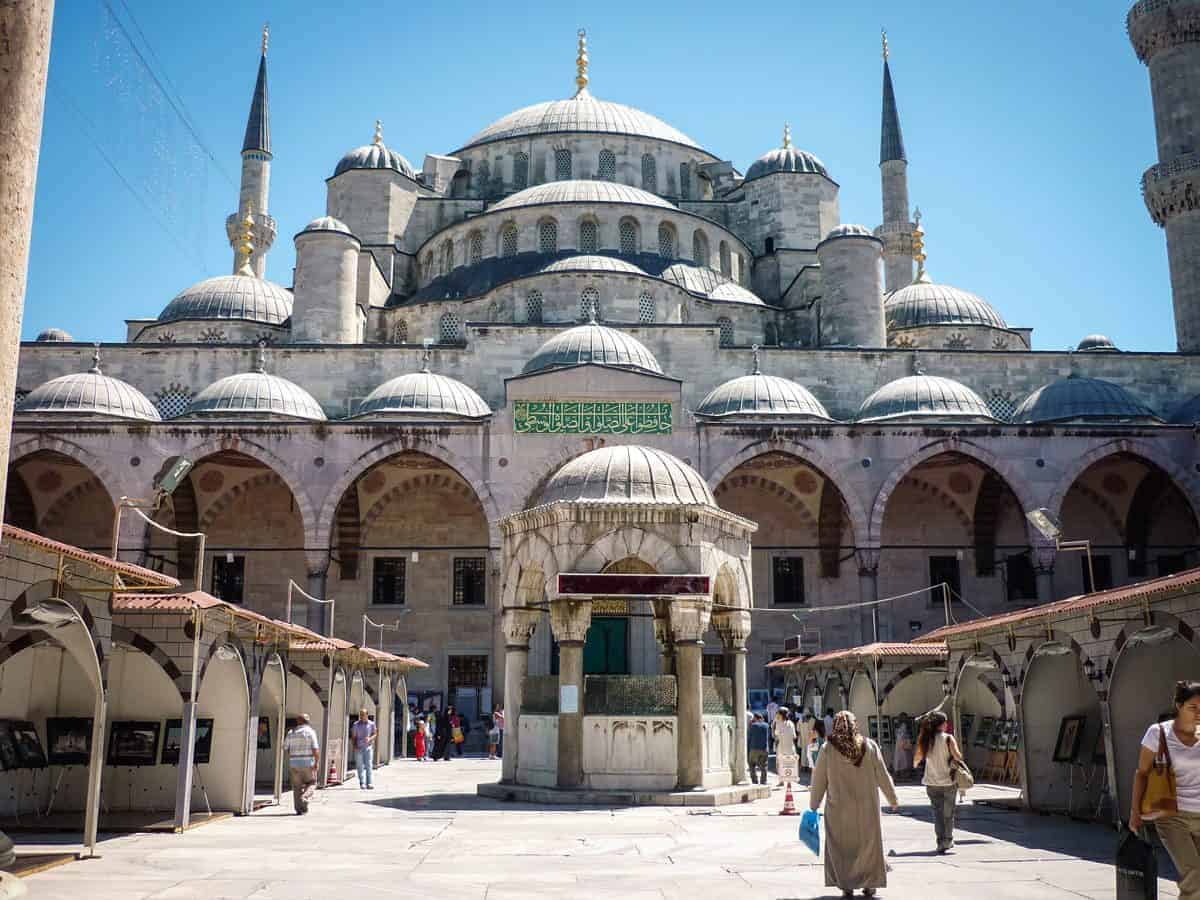 Once you have tackled the crowds, inside you will be rewarded, albeit briefly with the Blue Mosques beautiful interior.
The Grand Bazaar Istanbul
Lose yourself in one of Istanbul's most vibrant attractions – the Grand Bazaar.
The Grand Bazaar was commissioned by Mehmet II after the Ottoman conquest of Istanbul in 1453 to provide the financial resource for Hagia Sophia.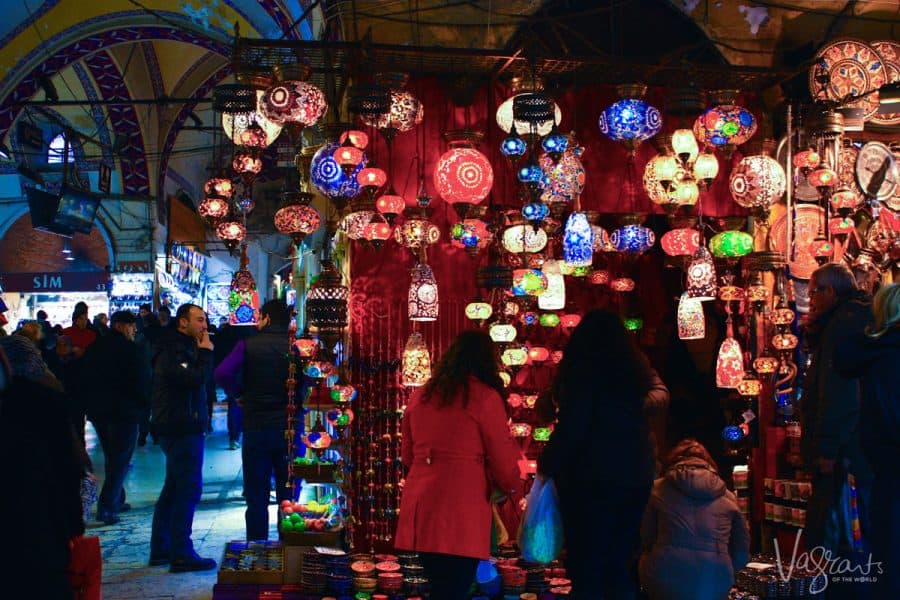 Covering an area of 54,653 square meters, with 61 covered streets and 3,000 shops, it is the oldest and largest covered bazaar in the world. The Grand Bazaar is also listed Number one among the world's most visited tourist attractions and is without a doubt one of the top things to do in Istanbul.
Imagine a shopping mall over 550 years old, employing over 26,000 people, with anywhere from 250,000 – 400,000 visitors daily. These are impressive stats by any score.
Amazingly, there seems to be an order to the chaos of the ancient Bazaar –A small city that operates within the city.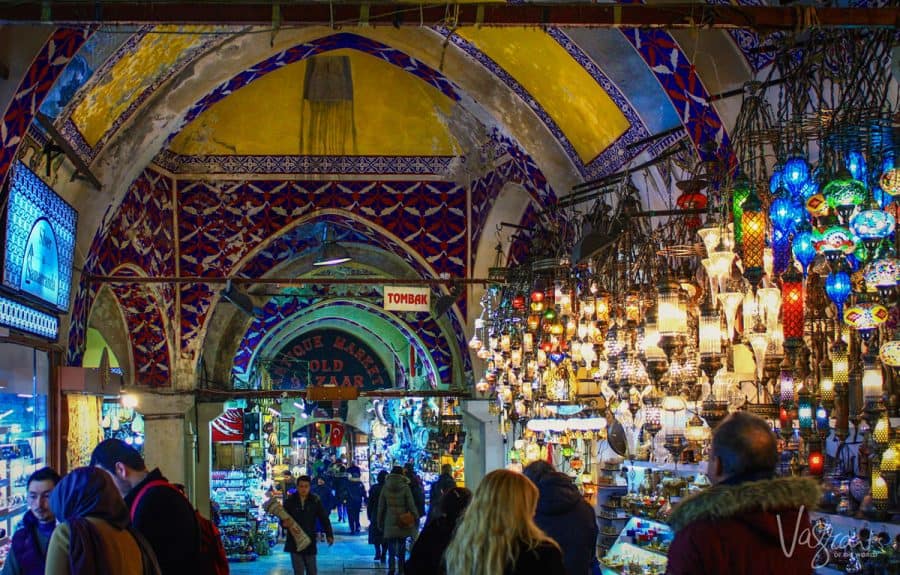 Istanbul's premier souvenir shopping spot, you can find almost anything at the Grand Bazaar, including Turkish rugs, gold, lanterns, and antiques.
If you happen to get lost in the Bazaar, there will undoubtedly be a Turkish Rug salesman standing at an intersection waiting to give you directions. After all, you look like someone who is in the market for a Turkish rug!
Istanbul Bazaar Tour Recommendations
If you are in the market for a specific souvenir from Istanbul such as gold or a Turkish rug, we recommend taking a guided shopping tour in the Grand Bazaar. The Bazaar is overwhelming at the best of times so it can be easy to get hustled when bartering for a quality item.
A private shopping guide will be able to advise on the best vendors for the item you want to buy and help you get a bearing on what prices you should be paying. They can also help in the process of arranging international delivery.
A guided tour of the Bazaar is also a great way to learn the history and stories behind the old shopping mall.
A half-day guided shopping tour of the Grand Bazaar starts at 192 TL (~ USD $34) Get details here.
If you don't want a shopping experience but still want to discover the fascinating culture of the Bazaar, take a half-day Grand Bazaar Walking tour which includes a workshop in the ancient tradition of gold melting. 448 TL (~ USD $80) Get details here.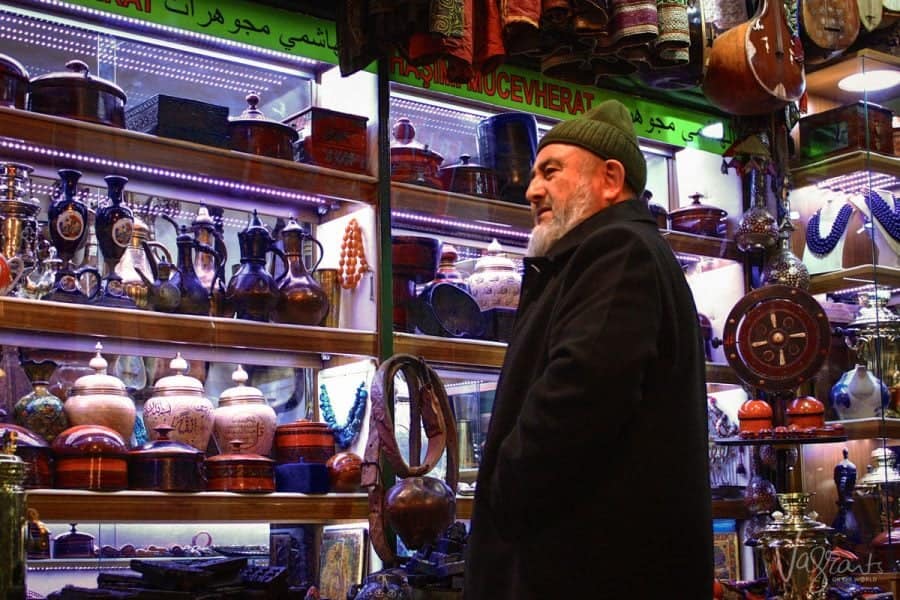 Grand Bazaar Opening Hours
Open: Monday – Saturday 08.30 – 19.00
Closed: Sundays and on religious holidays. You can find a full list of Turkish national and religious holidays here.
SAFE TRAVEL TIP
As with any crowded or tourist-dense attractions, always watch your personal belongings in the Grand Bazaar. It only takes a small distraction in such an overwhelming environment to let your guard down.
Read our safe travel guides for tips on how to avoid pickpockets and the best anti-theft travel gear for travel.
We did say you can find almost anything in Istanbul's Grand Bazaar!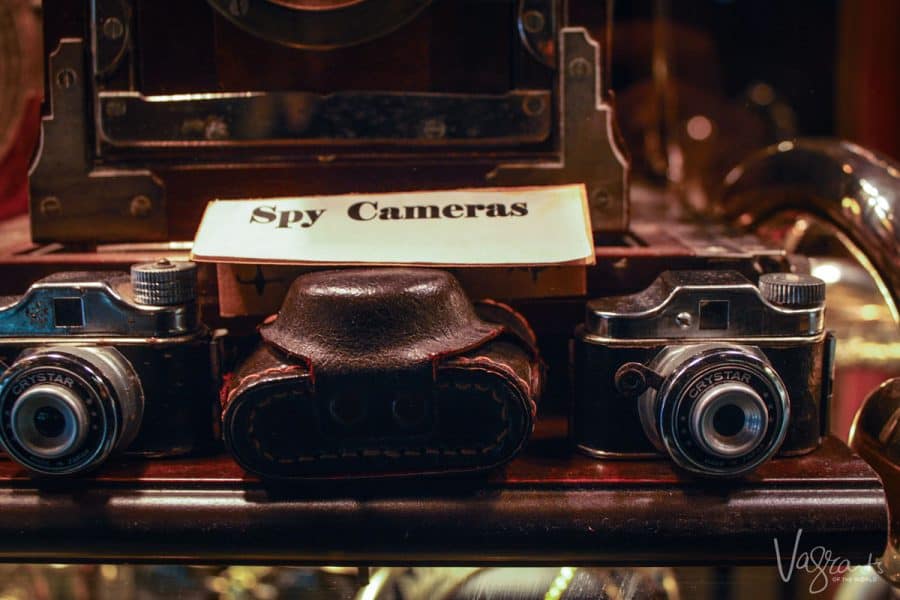 ---
Istanbul Spice Bazaar
The Istanbul Spice Bazaar, also known as The Egyptian Bazaar was built in 1660 with revenue from the Ottoman Eyalet in Egypt.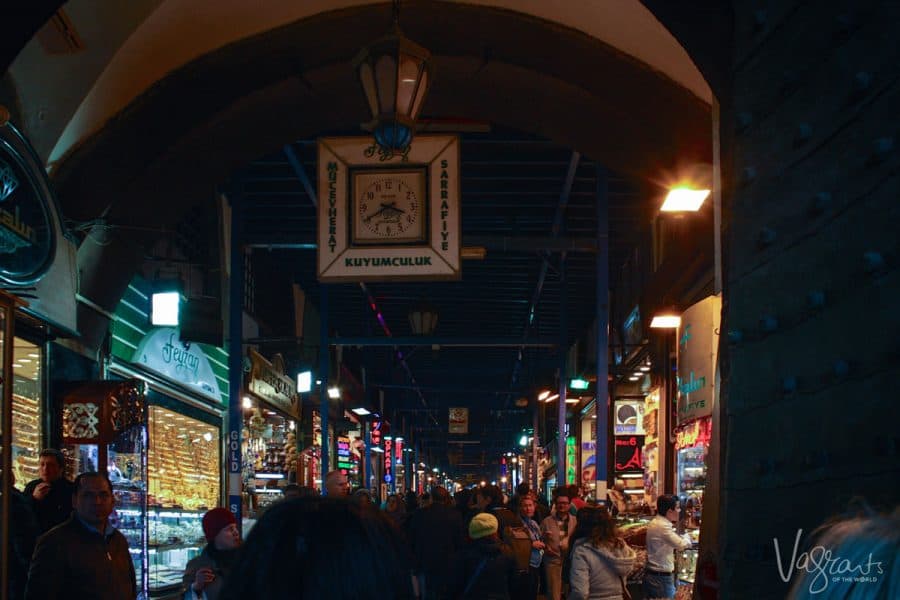 There are nearly 100 shops in the Spice Bazaar selling not just spices, but sweets, teas and a plethora of other exotic foods and trinkets. It is easy to become overwhelmed with the heady aromas and buzzing market atmosphere.
Buy Authentic Turkish Delight
For authentic Turkish delight, the spice market is where you come. Enthusiastic vendors will be vying for your business which quickly becomes confusing. If you want to purchase quality, authentic Turkish Delight, don't make the mistake of being worn down and sold the cheap stuff on display in front of many stores.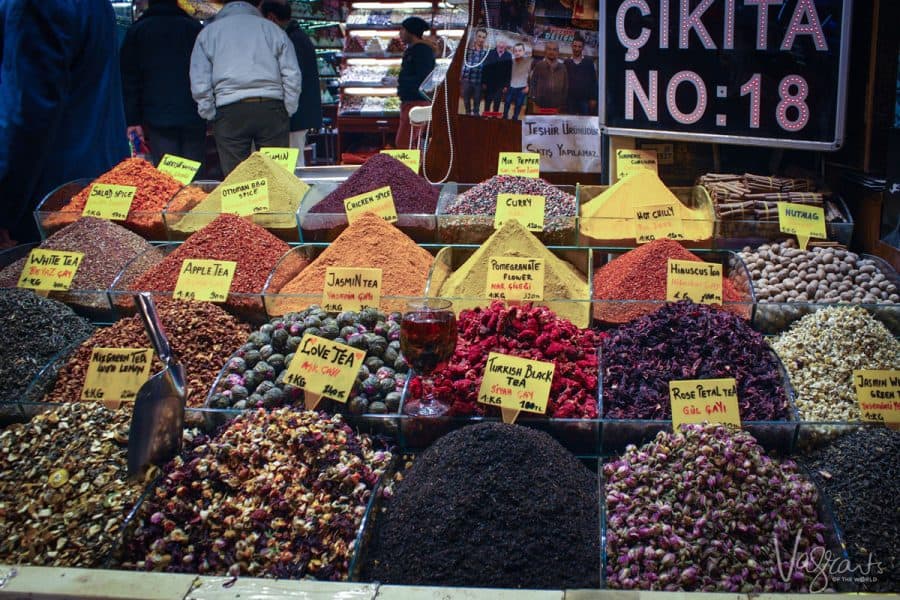 Find a quality store, head inside, and you will find the real deal, handmade Turkish Delight. Made organically, with honey to sweeten, it will, without a doubt, be more expensive. Hand pick your assortment of flavours, and they will pack them specifically to travel.
The good shops will serve Turkish tea and allow you to sample the product to help you decide what you like. There's nothing quite like sipping tea and tasting delicious sweets in one of the world's oldest spice markets.
Spice Market Tour Recommendations
If you are interested in visiting the Spice Market with a guide, it is a great way to find the best stores and learn about traditional products. It is also helpful if you want to buy some beautifully packaged authentic Turkish Delight to take home.
Combine a 3 hr Istanbul Walking Tour that starts in Taksim Square and finishes in the ancient Spice Market. Tour starts at 384 TL (~ USD $68). Get details here.
Discover traditional delicacies of Istanbul on a private full day guided food tour. Starting in the Spice Market, the tour takes you on a journey through some of Istanbul's most famous marketplaces and speciality stores. 582 TL (~ USD $100). Get details here.
Spice Bazaar Istanbul Opening Hours
Open: Daily from 08:00 – 19:30
Closed: October 29th and on religious holidays


---
Galata
For the best 360 views of Istanbul, head to the Galata Tower in the Galata neighbourhood. From the top of the 60-metre tower, you can see as far as the Princes' Islands on a good day.
There is a cafe on the 9th floor of the tower; however, the neighbourhood of Galata is buzzing with great shopping, restaurants, and cafe's, it would be a shame to miss the atmosphere of this charming neighbourhood.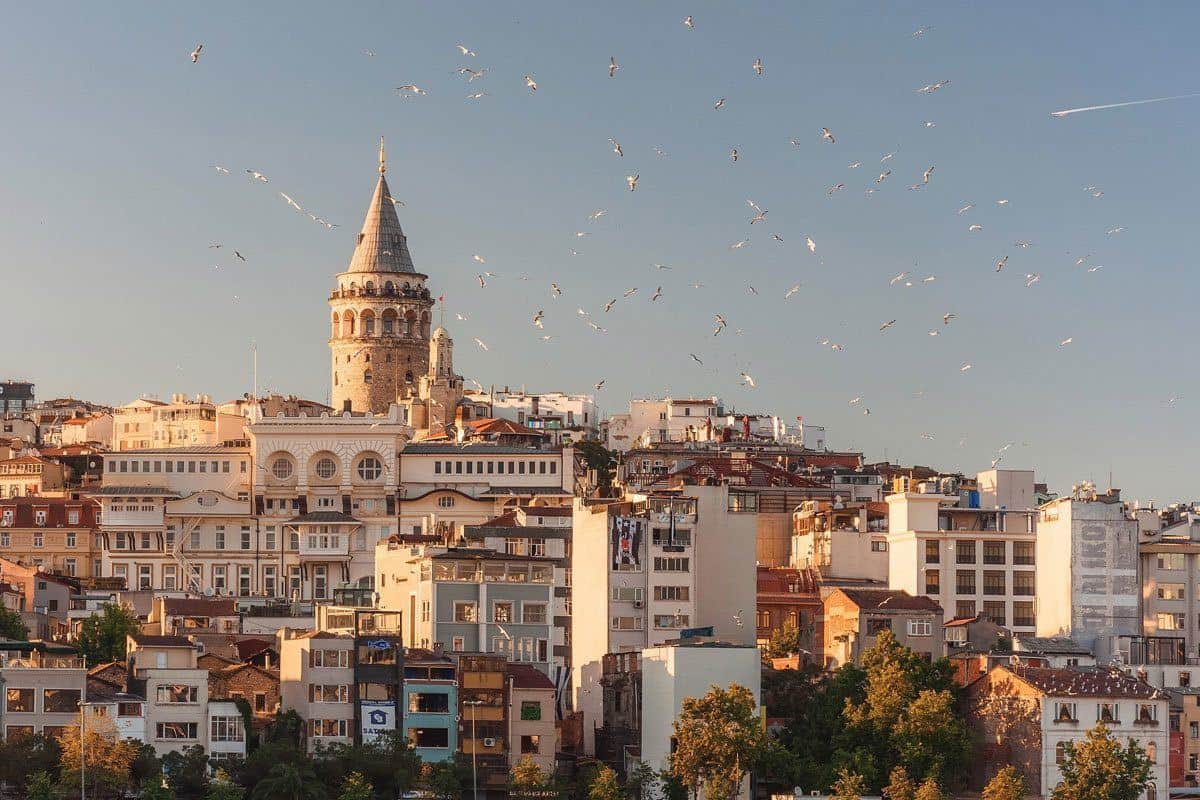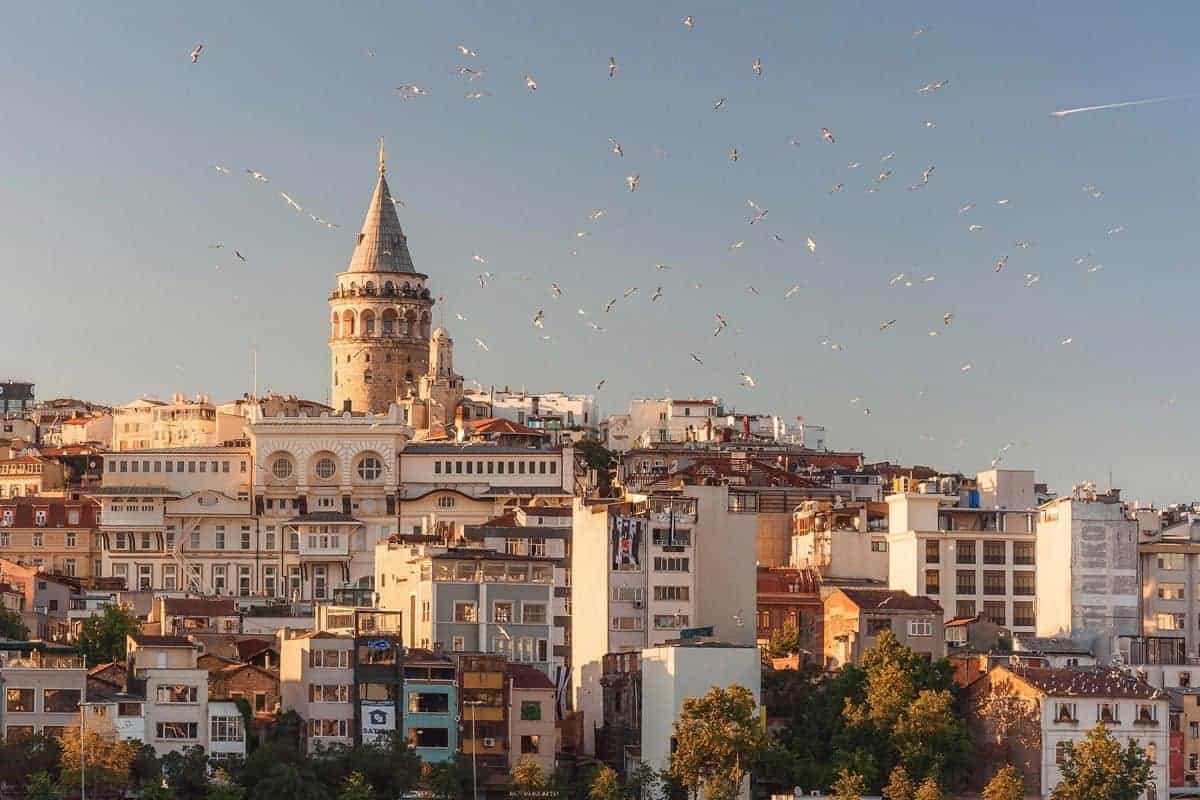 There are lovely terraces and squares surrounding the tower where you can enjoy Turkish coffee and great local food at a reasonable price. It's a fabulous part of Istanbul for the atmosphere and people watching.
Galata Tower Hours:
Every Day: 9.00 AM–8.30 PM
Entry:
25 TL (~$4.30 USD)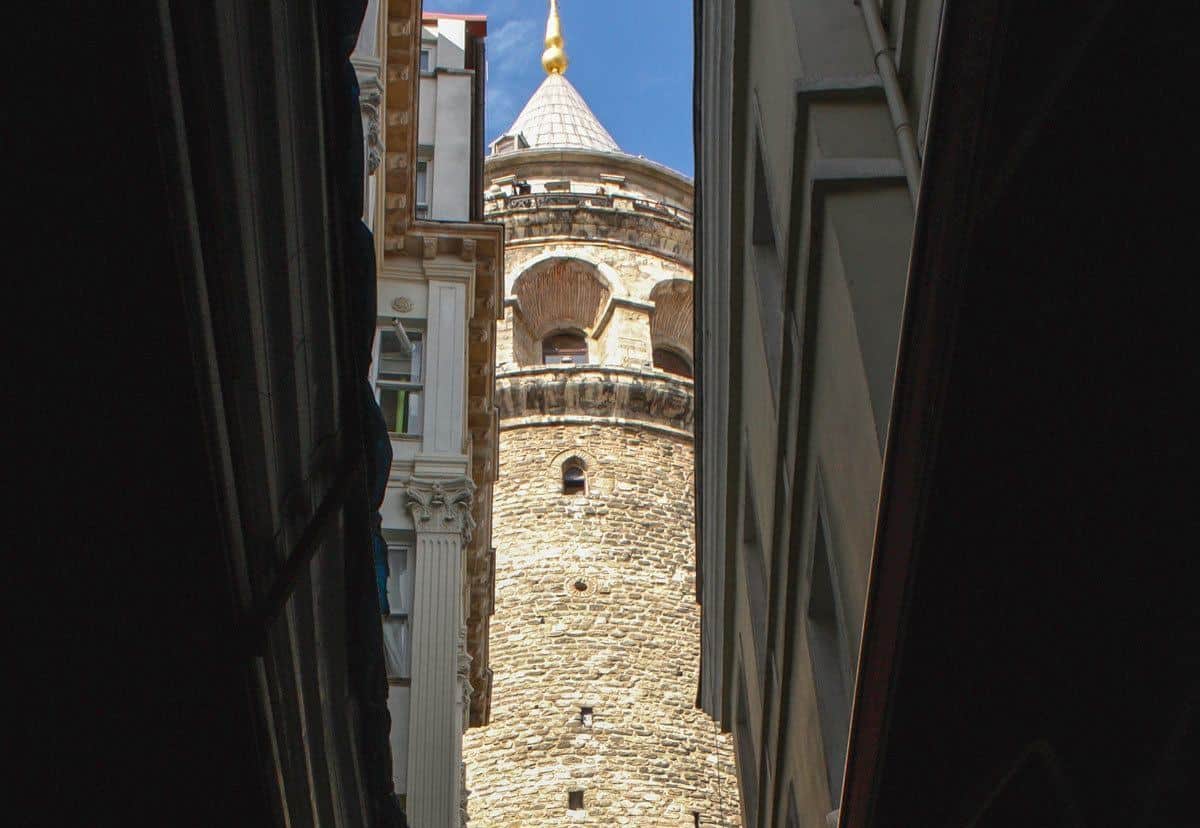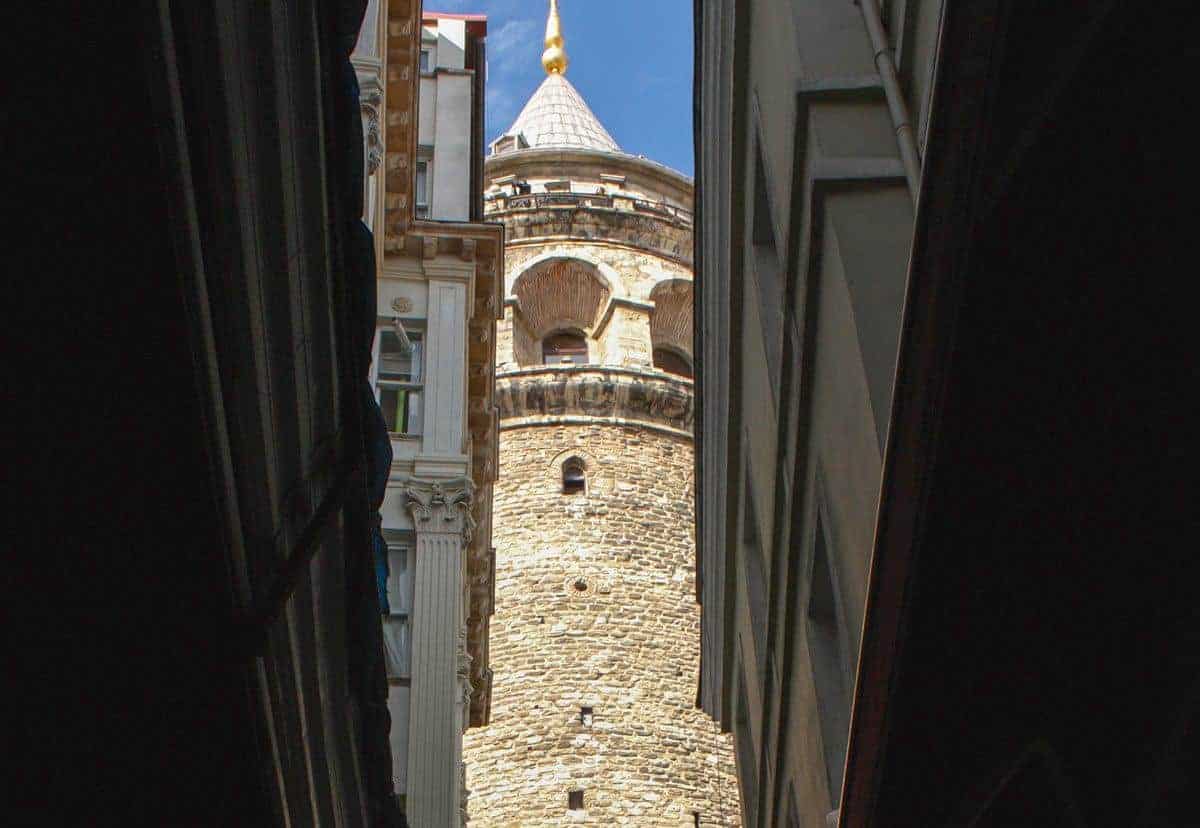 ---
Dolmabahçe Palace
On the European side of Istanbul is the Dolmabahçe Palace, built between 1843 and 1856 by the Empires 31st Sultan, Adülmecid I.
The objective – a palace with the same contemporary style, luxury, and comfort of the European Monarchs. Something the medieval Topkapi Palace could not match.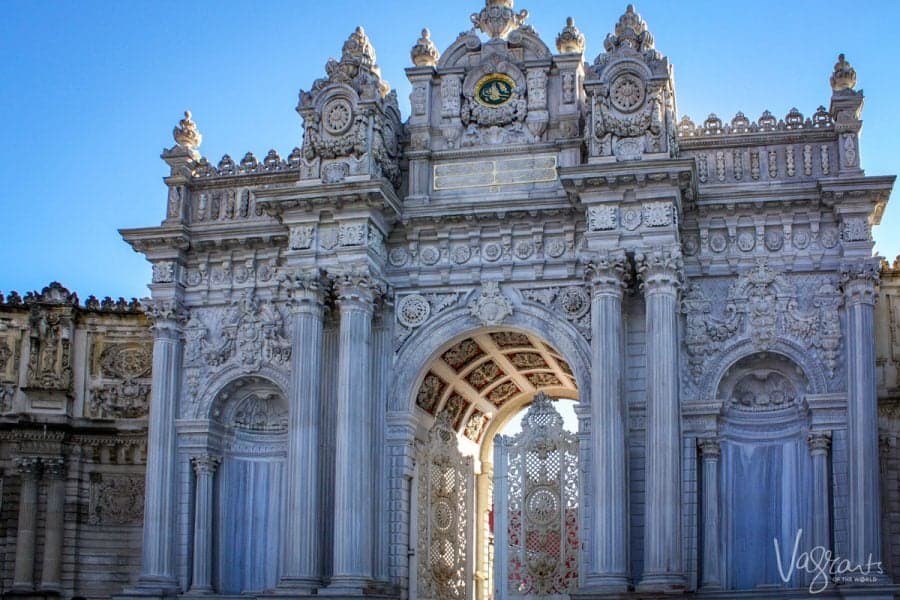 Dolmabahçe Palace, the largest palace in Turkey is made up of three parts; the Imperial Mabeyn or State Apartments, the Ceremonial Hall, and the Imperial Harem.
In the sultan's bid to match the contemporary opulence of his European counterparts, construction of the palace cost the equivalent of $1.5 billion in current terms – approximately a quarter of the yearly tax revenue.
The cost of the construction put a tremendous financial burden on the Ottoman Empire, contributing to an eventual slide into state bankruptcy.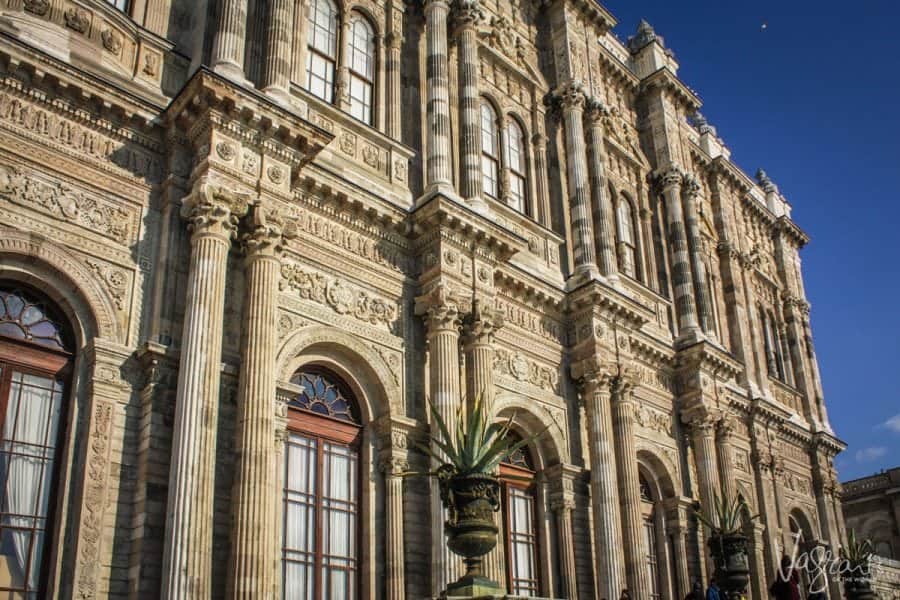 The palace is decorated extensively with gold and crystal. The decor includes fourteen tons of gold leaf to gild the ceilings and the world's biggest crystal chandelier, a gift from Queen Victoria.
The palace is also famous for the Crystal Staircase, made from Baccarat crystal, brass and mahogany in the shape of a horseshoe. Unfortunately, as with all of the Palaces in Turkey, no photographs of the interior are permitted.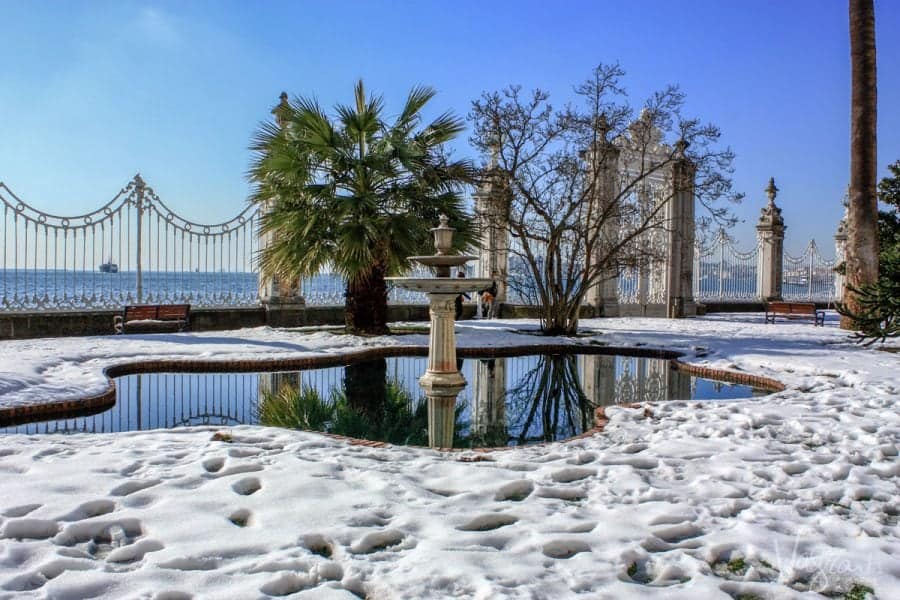 Dolmabahçe was home to six Sultans until 1924. Ownership was transferred to the national heritage of the new Turkish Republic, founded by Mustafa Atatürk.
Atatürk used the palace as a presidential residence during the summers, as well as spending his final days of medical treatment there, until his death in 1938. All the clocks in the palace read 9.05 am to honour the time of his death.
Dolmabahçe Palace Opening Hours:
Palaces in Istanbul are closed on Mondays and Thursdays.
Dolmabahçe Palace is open: 09:00-16:00 all other days.
Dolmabahçe Palace Entry:
Harem (Privy Chambers) 30 TL (~$7.50 USD) | Common Ticket for both 60 TL (~$14.50 USD)
4 hr Skip the Line guided tour starts at 326 TL (~$56 USD). Get details here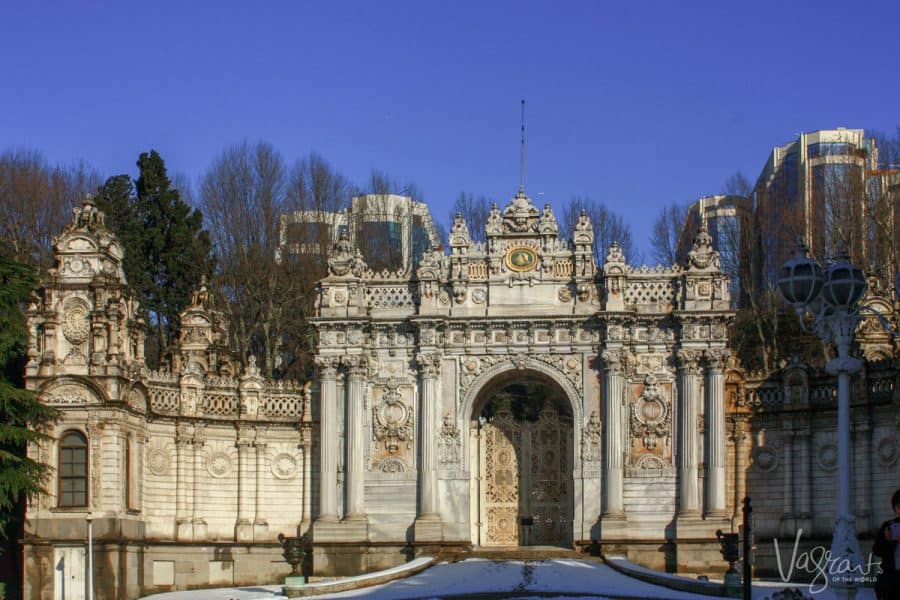 ---
The Golden Horn
Take a drive along the shores of the Golden Horn. Contrary to what one might first assume, this major urban waterway is not named for the curved shape of the estuary, but for the golden glow left on the water when the sun sets on the city of Istanbul.
Along the Golden Horn is the district of Fener, home to a large Greek and Jewish population. After the fall of Constantinople, Fener became home to the many Greeks of the city as well as the Greek Patriarchate.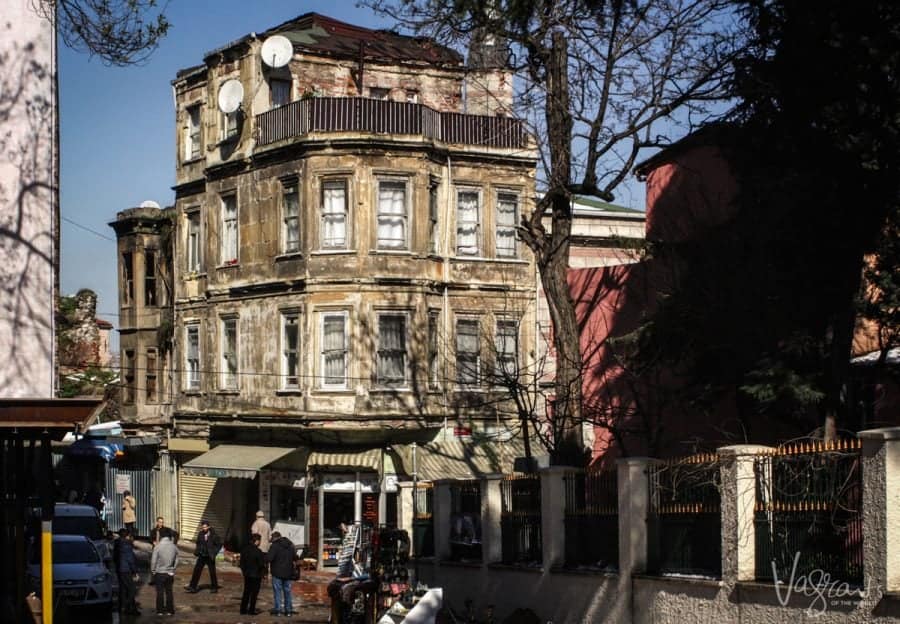 Since 1586, the Orthodox Patriarchate has maintained its headquarters in this relatively modest church in Fener and is also said to hold remnants of the shackles which bound Christ.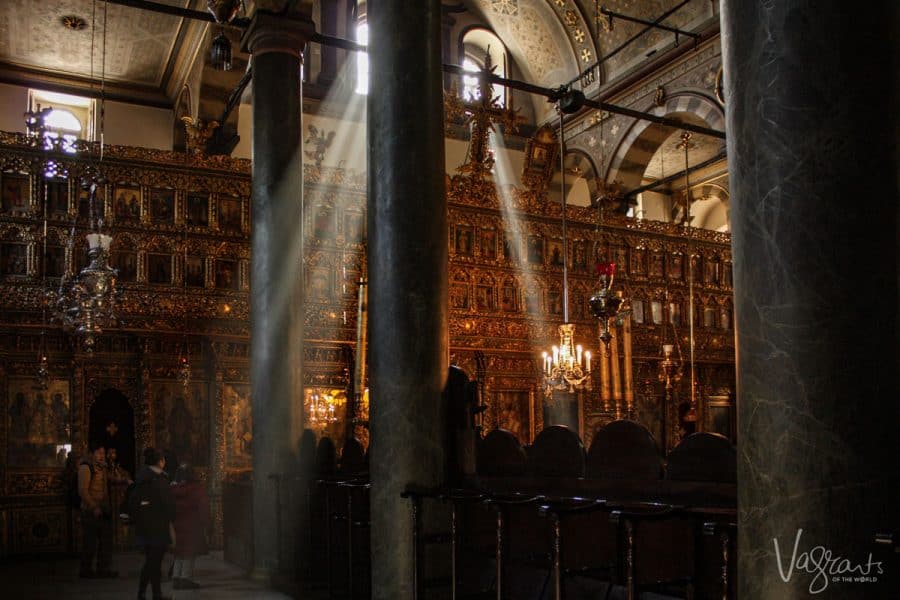 ---
Caferağa Medresseh
The Madrasa is like a school for the arts with more than a dozen courses on offer including the popular Turkish art of marbling known as Ebru.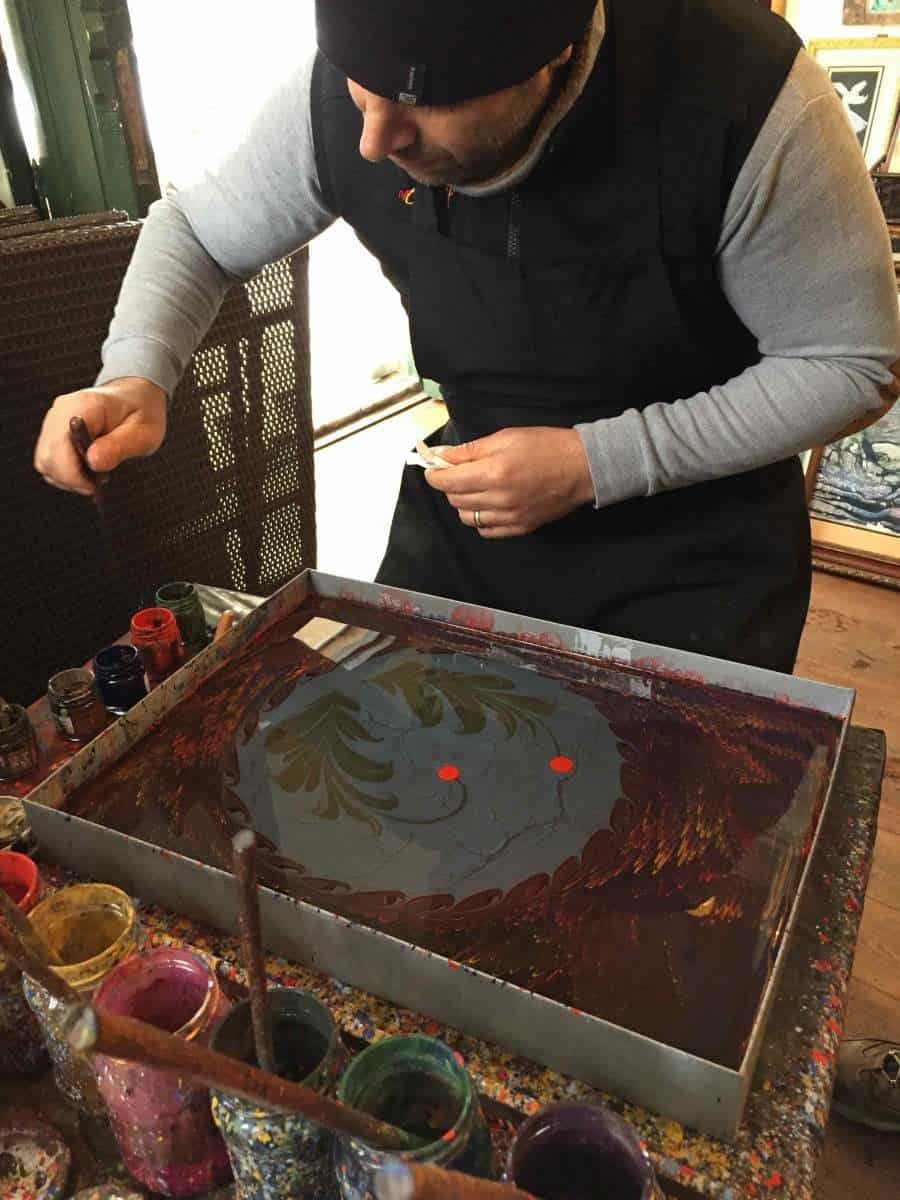 See a demonstration of the intricate art form. The creation of the piece which is set to beautiful traditional music is quite mesmerising, watching the delicate picture unfold as if telling a story.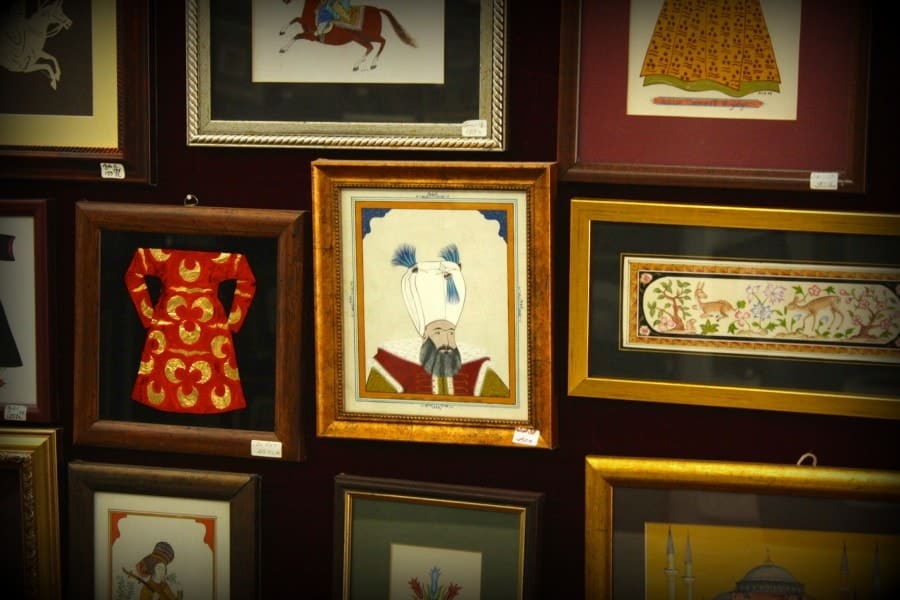 Offering everything from Ottoman language courses to calligraphy and reed flute (Ney), Caferaga Madrasa has become a popular place for both Turkish and foreigners to study traditional Turkish arts.
Caferaga Madrasa Opening Times
Caferaga Madrasa is open from 09.00- 18.00 every day except Mondays when it is closed.
---
Lunch at the Eminönü Fish Boats
Eminönü in the centre is where you want to go for lunch before jumping on a boat tour down the Bosphorus. It feels like the entire city comes to the waterfront at Eminönü to indulge in 'Fish on Bread'.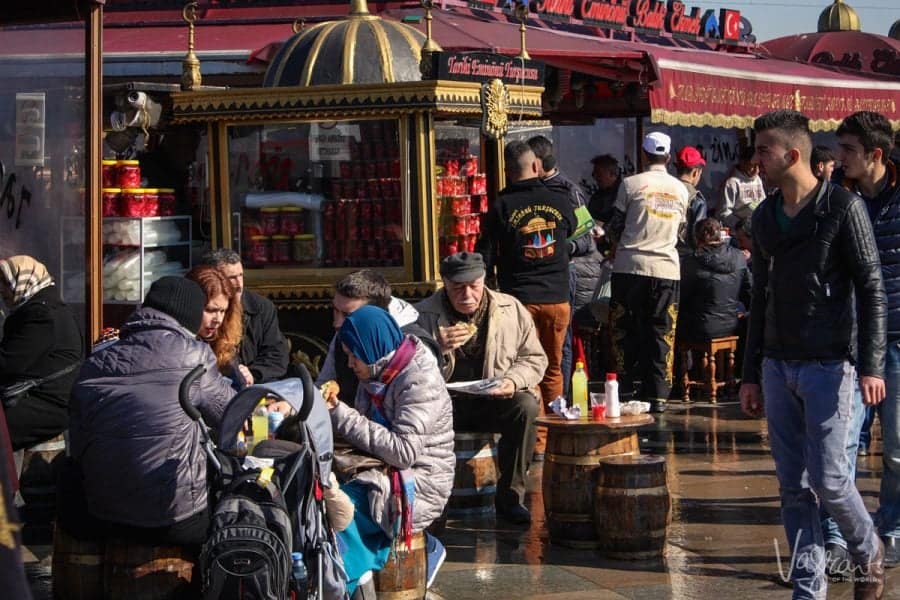 Cooked and served directly from ornate boats tied alongside, theEminönü fish boats are an Istanbul institution.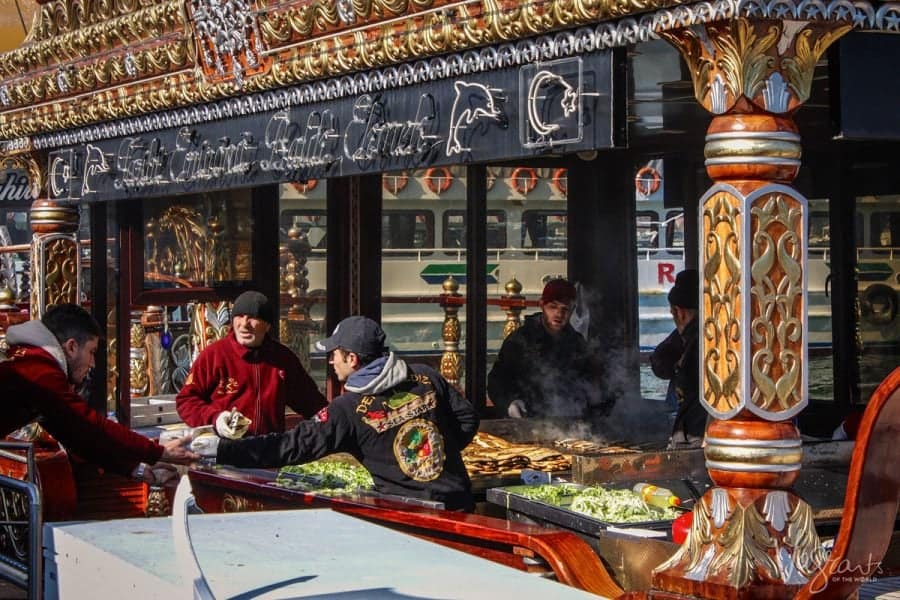 ---
Istiklal Avenue
Described as the Champs Elysees of Istanbul, the 1.4 km long pedestrian street is the heart of modern Istanbul.
It seems Istikal Avenue always has a steady flow of locals, coming to shop on the street where local traders remain, nestled amongst international chain stores.
Take the historic tram to Taksim Square to see the Monument of the Republic.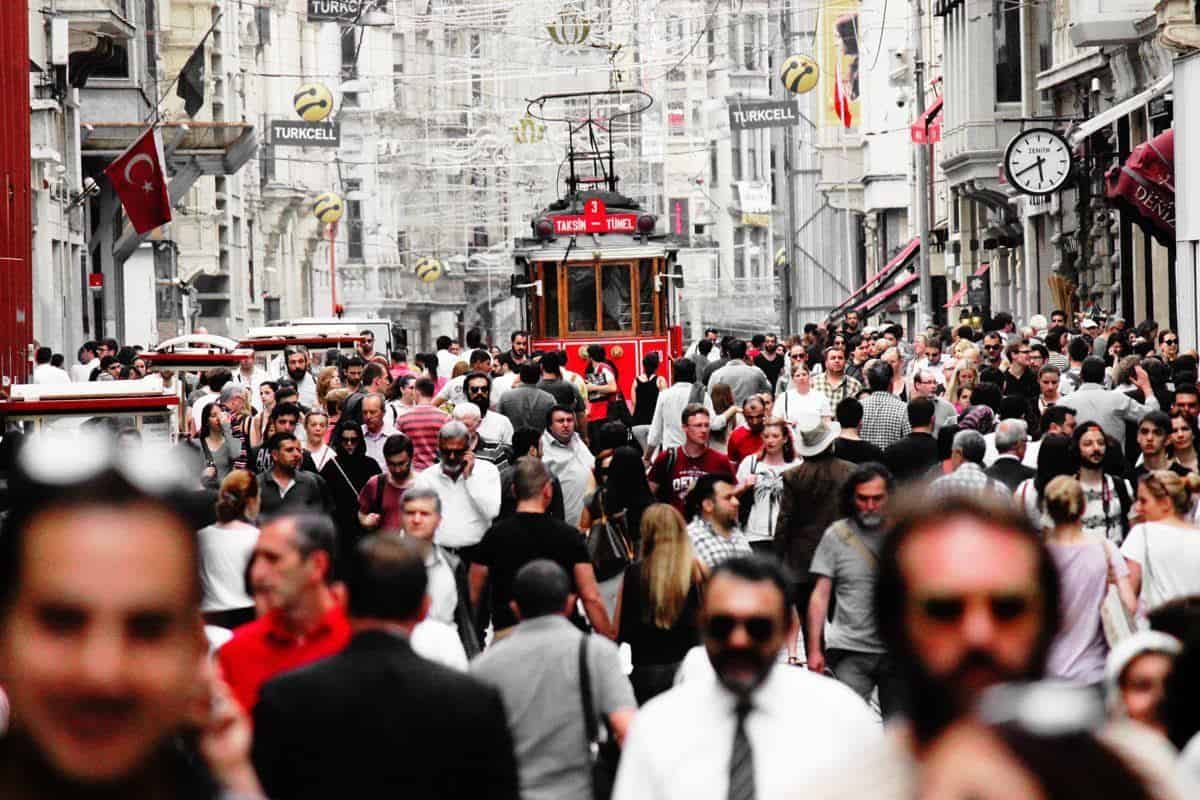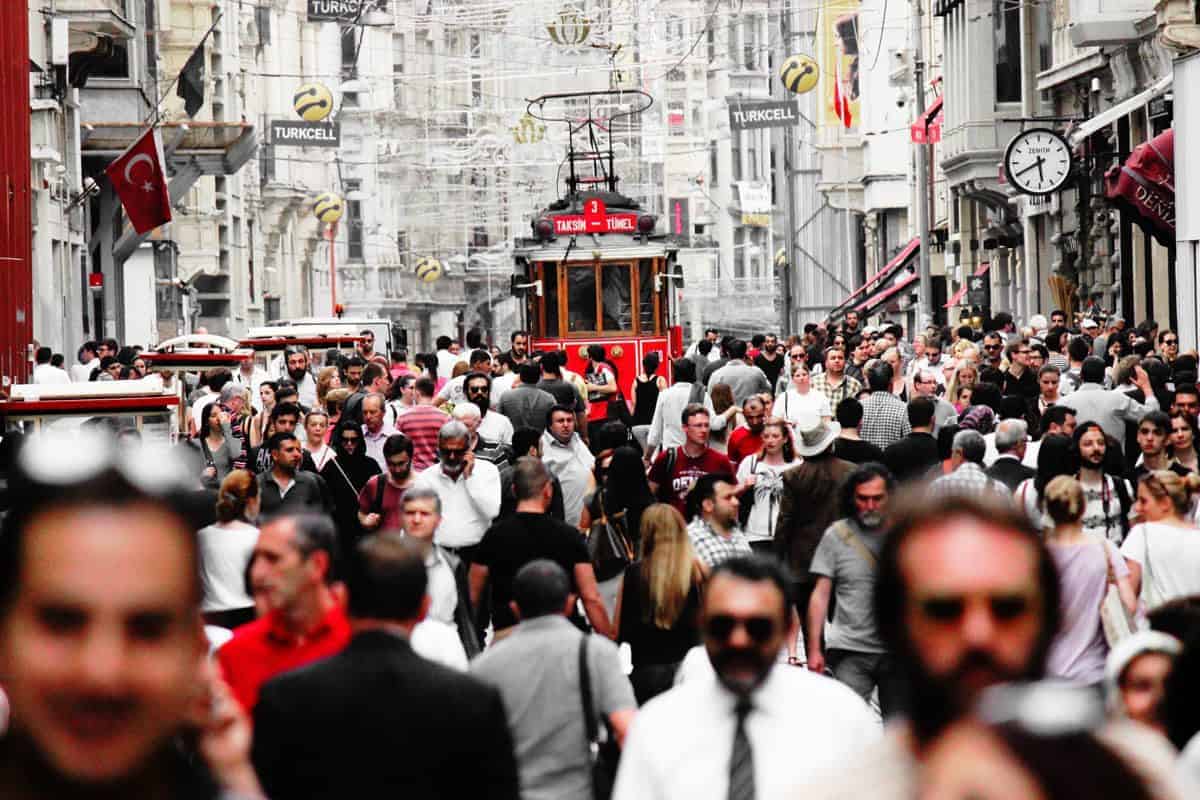 ---
Discover the Two Continents of Istanbul
One of the most common questions asked about Turkey is – what continent is Turkey in? In Istanbul, they will proudly tell you, "Both!"
Nowhere else in Turkey is the divide more apparent than Istanbul where the city spans the two continents. The Bosphorus Strait divides the city of Istanbul into the Asian and European side of Istanbul.
On either side of Istanbul's famous Bosphorus Bridge, you will see signs welcoming you to Europe or Asia. While geographically it might appear a little untidy, for the traveller, it is a fun indulgence knowing you can tick off two continents in one day.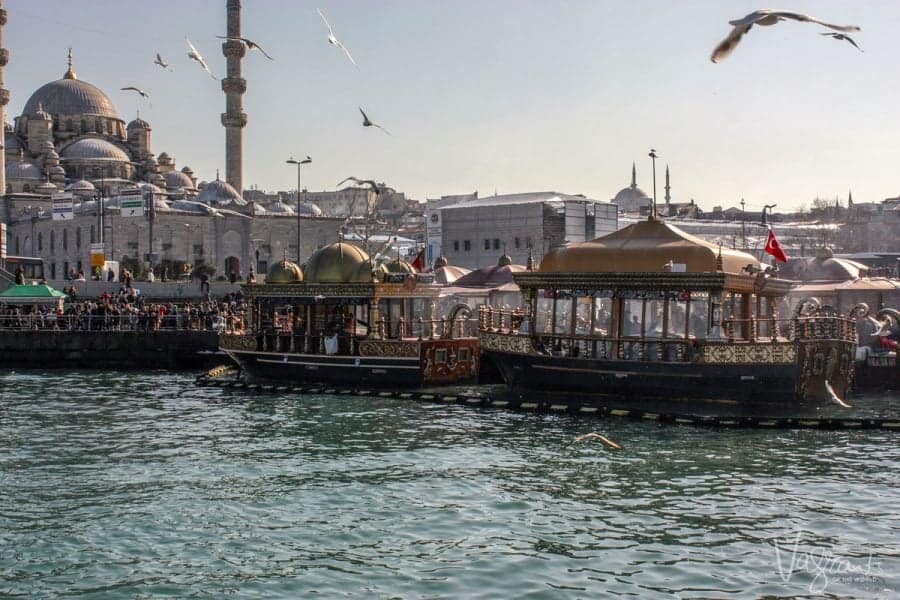 ---
Take a Bosphorus Cruise
What better way to take in the two continents of Istanbul than a Bosphorus boat tour?
Down the Strait and under the Bosphorus Bridge, a cruise allows you to look back on Istanbul for a new perspective while enjoying some quiet amongst the chaos.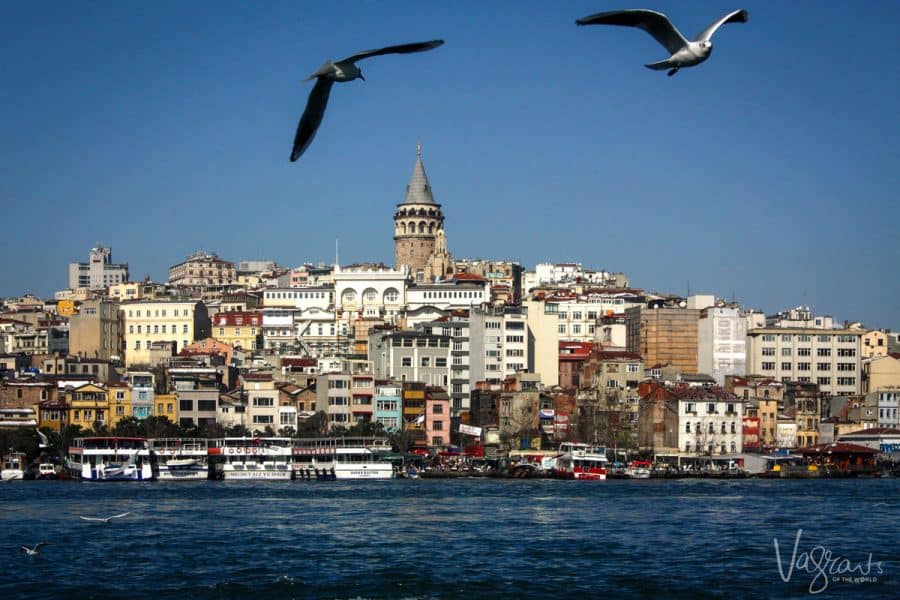 There are many ways you can enjoy a Bosphorus cruise. From private luxury yachts to dinner cruises.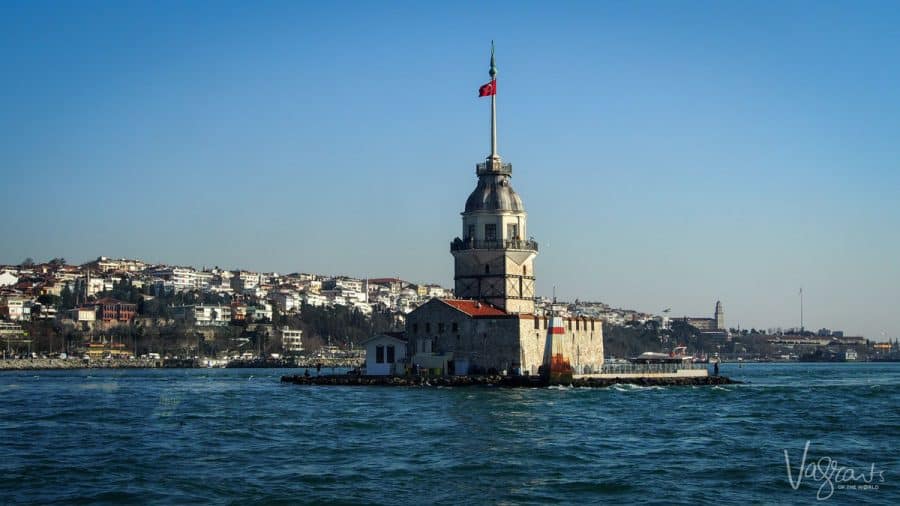 ---
Camlica Hill.
Cross the famous Bosphorus Bridge – one of the world's largest suspension bridges, to the Asian side and Camlica Hill. Camlica Hill, the highest peak in Istanbul commands magnificent views of the Bosphorus, old Istanbul, and Galata.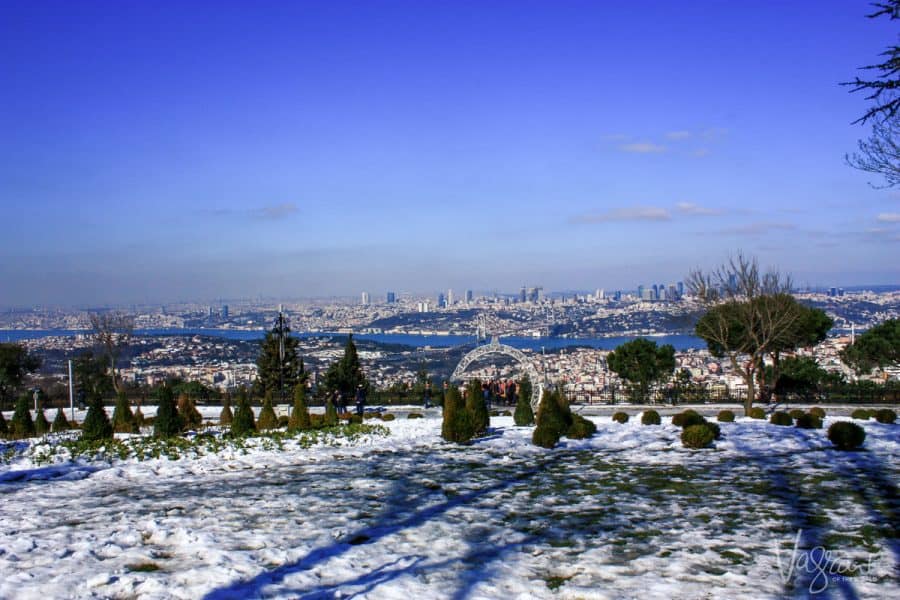 Standing on top of Camlica Hill gives you a little perspective of the enormity of the city of Istanbul. A favourite spot on weekends for locals. The beautiful gardens and tea rooms make it an ideal escape from the city for lunch and of course with views like this, popular for weddings.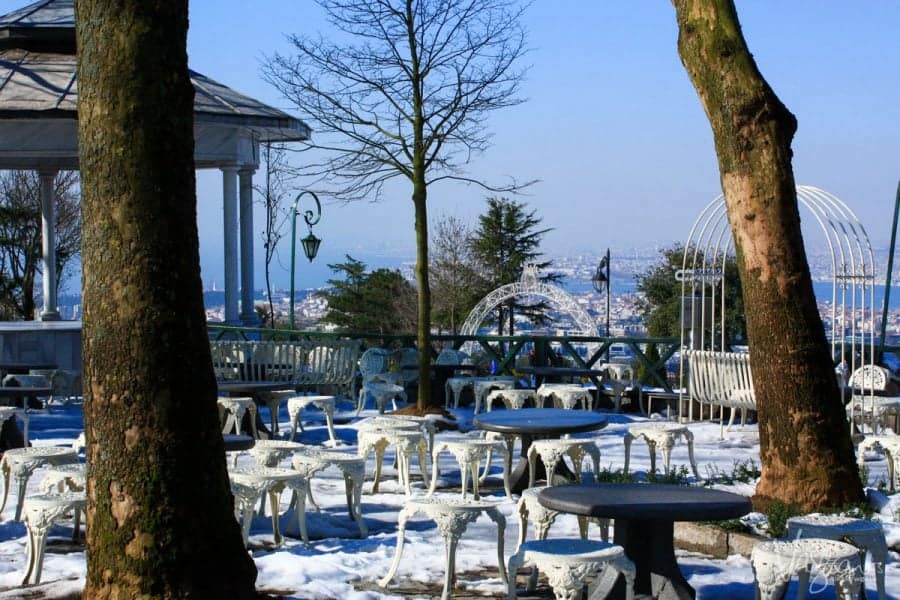 Day Trips From Istanbul
Full day trip from Istanbul to the ancient city of Troy | 15 hours | Prices start at 544 TL(~$97 USD) Get Details
Istanbul to Galipolli full day trip | 18 hrs | Prices start at 474 TL(~$84 USD) Get Details
Full day Princes Islands Tour with lunch | 9 hrs | 313 TL(~$56 USD) Get Details
Istanbul to Bursa full day tour with lunch | 13 hrs | 320 TL(~$57 USD) Get Details