Over the years, quick fix mass tourism has become a blight on the travel scene. So much so, and even more today, people seeking a less tourist dense experience, moving away from "tourism" per se and opting for the "Travel Like a Local" experience.
One way to help you have a more authentic and local experience when you travel is to ditch the tourist look and try to blend in rather than stand out.
A great start to blending in is to take the locals cue on what is or isn't appropriate local dress standards. Especially in countries where what you wear is more than just a fashion choice. This is especially relevant when we choose to stray from the tourist trail for a more authentic local experience or simply to avoid the crowds.
---
How To Dress When You Travel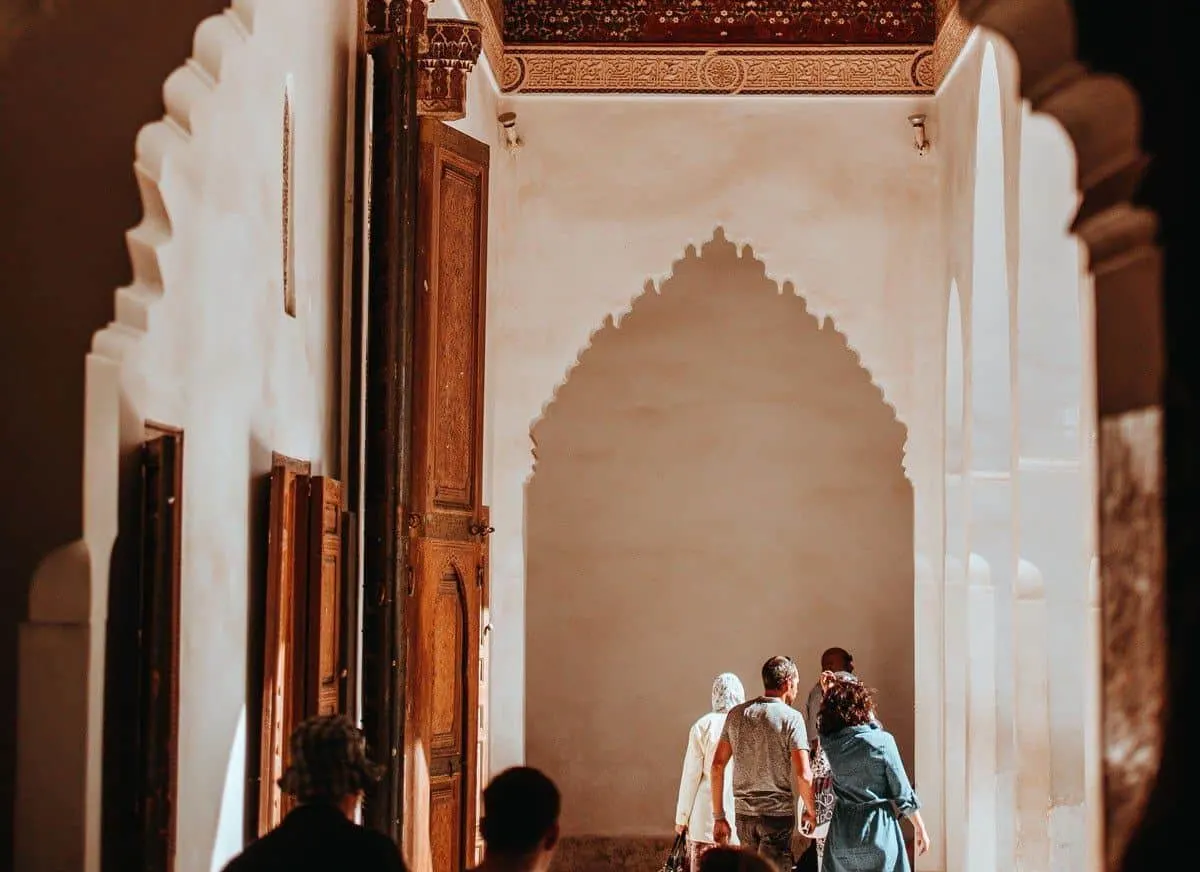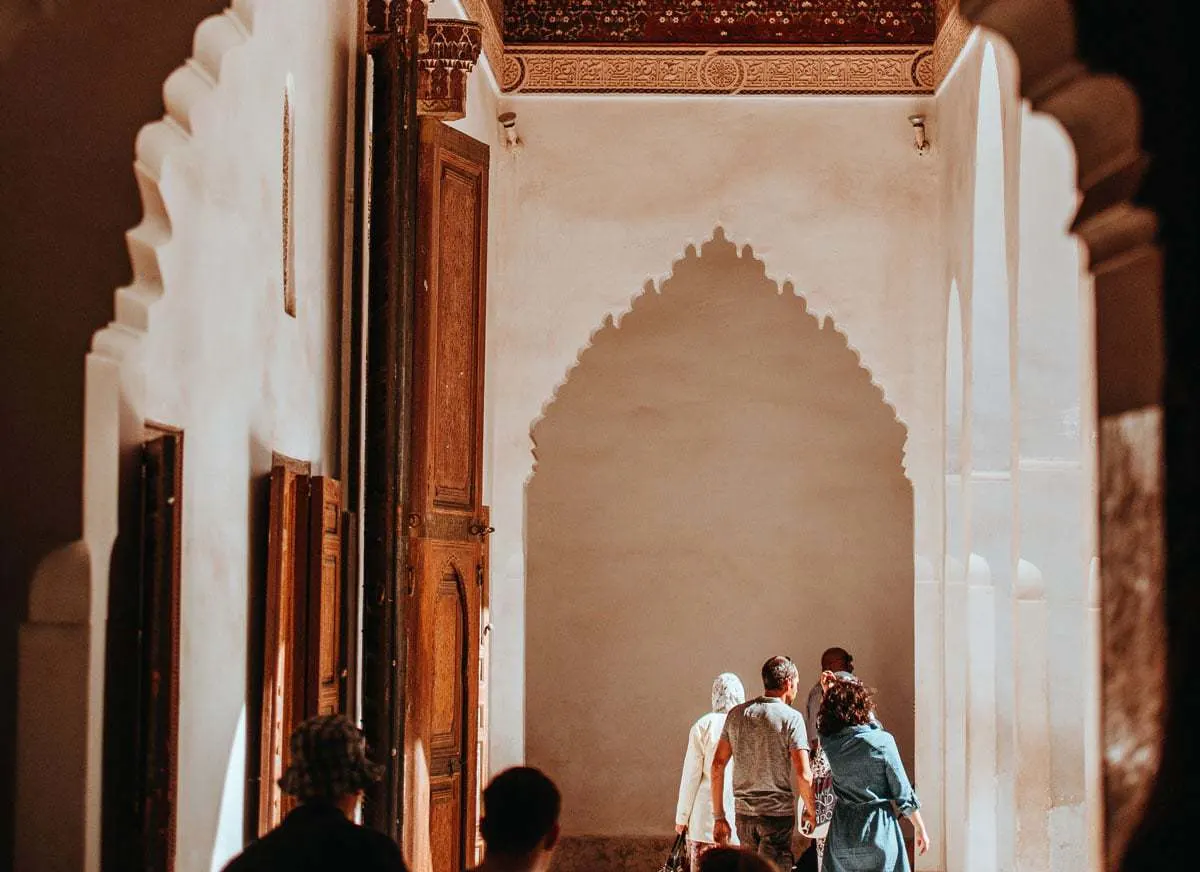 Blending in Can Enhance Your Travel Experience
Somewhere between travel being a luxury and becoming more accessible to the mass public, the tourist's reputation has come out a little tarnished.
Some countries now associate tourists with being rude, uncultured or even unwilling to accept the culture of the country they are travelling in, especially in destinations that have long relied heavily on the tourism dollar.
In many of these tourist hot spots, tourists can often be disrespectful of local culture or custom just by their choice of clothing and sadly, more often these days, their behaviour.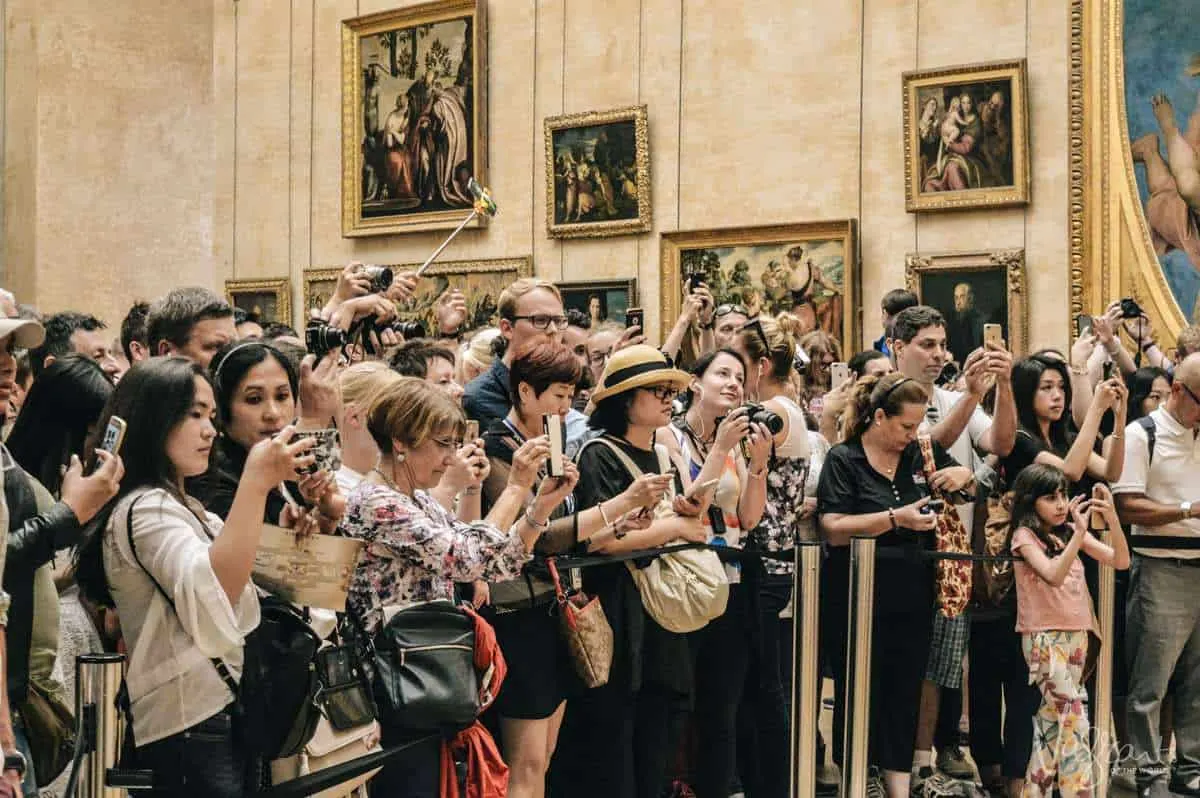 Dressing Appropriately Can Keep You Safer and Get You Better Service
In some tourist-centric destinations, standing out can also make you ripe for the picking as a "wealthy tourist". Whether merely being scammed by the taxi drivers or worse, targeted by pickpockets.
Dressing appropriately and blending in a little may not only keep you safer but also get you friendlier service along the way. Especially in countries more conservative than our own or those already tainted with the mass tourist brush.
Best Travel Wear to Dress Like a Local
Given the state of tourism over the past decade, it is no wonder, standing out as a tourist can have negative implications these days.
So, whether you choose to identify as a tourist or a traveller, how can we ditch the tourist look and dress appropriately for the destination without compromising travel safety or leaving our fashion comfort zone?
Dress for Summer Travel
Always consider local customs and attitudes, as well as religious beliefs when choosing your travel attire. Especially for summer destinations.
Consider Where You Will Be Spending Most of Your Summer Vacation
If you're planning a holiday by the pool in the safe confines of a resort, then your string bikini and crochet beach cover-up dress will be perfect for lazy days by the pool.
However, if you are planning to head out and about, consider local etiquette and more importantly, culture before wandering down the street in your swimwear.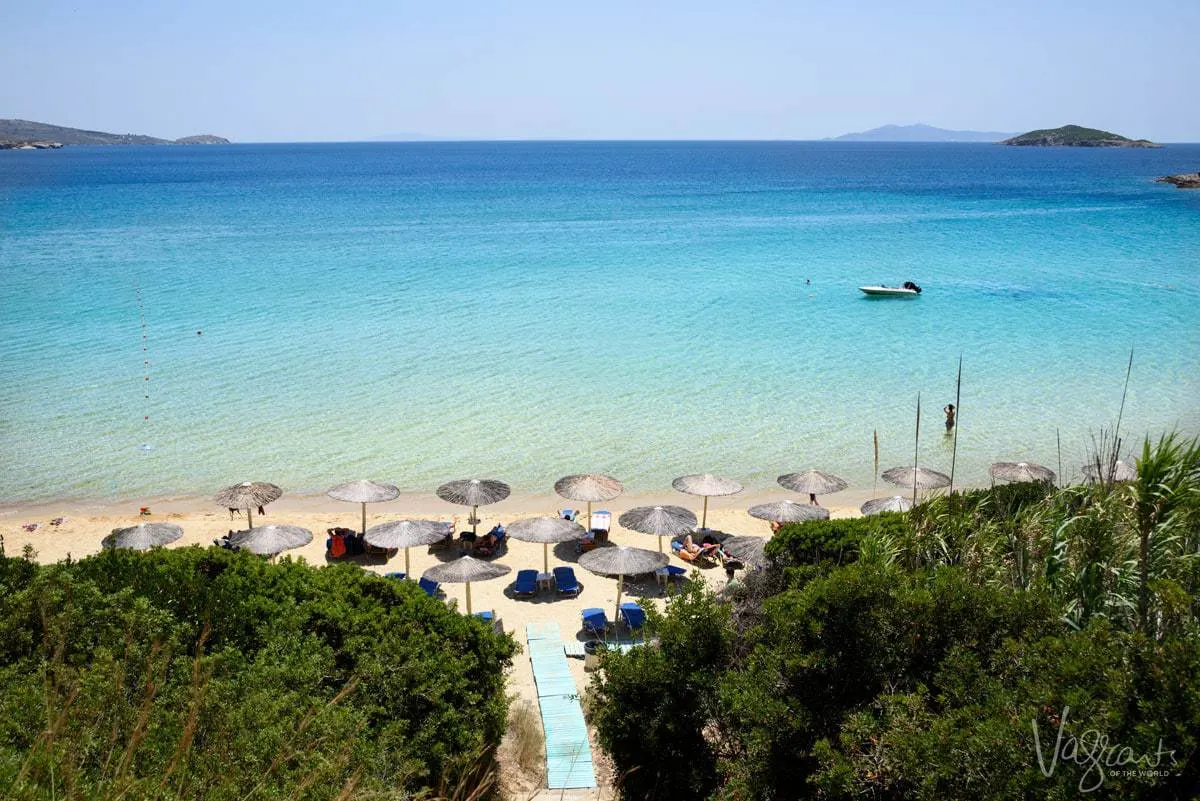 Ask Yourself – Would You Dress in Public Like This at Home?
We have seen it too often, tourists walking down the main street or even shopping in nothing more than their swimwear. The tourist dress code has become such a problem in Europe, places like Dubrovnik in Croatia have found it necessary to put up signage requesting tourists dress appropriately in the historic city.
Venice, much like the island of Hvar in Croatia is handing out on the spot fines for tourists who wander their city bare-chested or in swimwear. You can find more about this here.
Pack for More than Just the Beach
While heading off on a beach getaway in another country shouldn't be all about rules and regulations, it is a good idea to consider your wardrobe options beyond a bikini, a pair of board shorts and some flip-flops.
It may not be entirely possible to dress like a local in certain countries without looking a tad silly, but you can take steps to stand out less.
What to Wear on a Beach Vacation
Depending on the beach destination you are travelling to, you may need to consider what you might be doing beyond the beach and what clothing might be appropriate in addition to your favourite shorts and tees.
Travel Beach Wear For Ladies
Items such as a fitted shirt dress – not too short, a lightweight boyfriend shirt and a nice pair of tailored shorts give you a few good pieces to mix for day and evening.
A pair of summer weight linen pants and a full skirt always come in handy for sightseeing, especially in temples and churches and are perfect for pairing with a nice sandal for evenings. A pair of espadrilles or a good quality leather sandal always make an excellent alternative to rubber flip-flops.
Images and styles courtesy of Lyst
What to Wear in Summer in Europe
Heading to any of Europe's beach destinations, opt for a few simple, lightweight pieces, in cotton, linens and silks and you'll have an outfit for all occasions.
As a rule, Europeans take great pride in how they dress. Clothing emblazoned with logos or slogans does not bode well, and certain clothing such as board shorts are generally reserved for the beach.
The Italians and Spaniards, in particular, tend to steer away from casual shorts as attire for all occasions, especially board shorts, leaning towards a more tailored short when away from the beach in hot weather.
So consider this whether you're going to Venice or Valencia, give your Spain or Italy packing list some thought before you leave. Taking a cue from the capsule wardrobe concept is always good advice on how to dress in Europe – a few quality pieces that can mix and match for all occasions and different looks.
---
---
Related: How to Keep Your Valuables Safe on the Beach
What to Wear on a Tropical Island Getaway
When travelling to SE Asia, you may need to pack clothing appropriate for cultural and religious sites, even in popular tourist destinations such as Phuket in Thailand or Sri Lanka. If you are visiting the Caribbean, you need to consider the island nation you are visiting.
While overall the dress code is relatively laid back, the Caribbean is made up of 20 island nations. Islands such as Bermuda and Barbados still have some British sensibilities and dressier "smart casual" evening clothes are considered appropriate.
Norma Kamali Oversized Ruffle Shirt
---
Take a Versatile Beach Tote
This anti-theft insulated beach tote makes a perfect beach holiday accessory. The plain design doesn't advertise your tourist status, and it also meets airline regulations for carry-on luggage. An impressive 14 kg capacity makes it a very versatile bag.
---
Travel Beach Wear For Men
Men, even when travelling to casual beach destinations you need to consider local dress standards so you don't stand out as a tourist. Steering away from sportswear and, or clothing with branding or slogans is always a good idea.
In SE Asia, beyond the beach, men tend to steer away from beachwear, especially older men – A pair of tailored shorts as opposed to board shorts. Again, in Europe, if you want to wear shorts beyond the beach, opt for something a little more tailored, not the same shorts you wore to the beach.
In addition to your usual tees, a few varieties of casual collared shirts will have you blending in for all occasions and are ideal for both day and evening. Remember, in temples and churches it is not only the ladies who need to cover up, so packing a pair of summer weight pants is always a good idea.
And while your favourite Havaianas and a singlet top may be acceptable for the beach, they are rarely considered appropriate for restaurants or even sightseeing anywhere in the world. If a closed in shoe is not your thing, opt for a good leather sandal instead.
General Tips for Choosing Travel Clothing.
If you want to blend in and not draw unwanted or negative attention to yourself, always try to look tidy and put together.
Opt for classic, well-fitting styles. Subtle hues and designs work best like navy, blue, tan and grey.
What to Wear When Travelling in Conservative Countries.
The term conservative is often associated with deeply religious countries, but we also need to consider local customs and political views when we think conservative.
Clothing printed with religious or military imagery, curse words, suggestive or vulgar imagery or even national flags may offend. In some countries, jewellery with religious icons may also be cause for contention so might be best left at home or covered under clothing.
While travelling in a conservative country may challenge our usual fashion choices, it is possible to still dress modestly and fashionably without too much effort.
Modest Travel Clothing For Ladies.
Pants and below the knee skirts are always going to be a good option for travelling in a conservative country such as Morocco or Turkey. In some countries, even feet and ankles must remain covered so favour full-length pants over a pair of capris.
In certain situations, bare shoulders and arms are considered more risque than bare legs. A long-sleeve button-down shirt is going to hold you in good stead for any travel situation but especially in a conservative country.
Always Carry a Scarf
Make sure you always carry a good lightweight travel scarf or pashmina just in case you are caught in short sleeves. A scarf also comes in handy for covering your head in mosques or legs if you find yourself at a holy site with only shorts.
Revealing dresses or tops with cleavage-bearing or low necklines can also be deemed disrespectful. It is also best to stay away from sheer fabrics or tight clothing to avoid any unnecessary attention.
While jeans may have previously been frowned upon, they are becoming more accepted around the world. Just be aware, ripped jeans, no matter if it is an expensive design feature, may not always be appropriate.
---
This lightweight travel scarf is a must-have travel accessory for both men and women. Not just perfect for travelling in conservative countries, they make a versatile accessory and are great for sudden changes in weather or keeping the sun at bay.
---
Modest Travel Clothing For Men.
In most conservative travel situations, it will be acceptable for men to wear full-length pants and a t-shirt but rarely shorts or tank tops. Much like the ladies, men should always aim to wear long pants or at least longer, shorts and a long-sleeved top or shirt.
Avoid any clothing with unnecessary branding, logos or designs that may not be appropriate for the situation or possibly offend.
If wearing jeans, they should be neat and well-fitting. Excessively baggy or torn jeans will be considered disrespectful if worn into holy sites and may even result in refusal of entry.
Some situations will also require men to keep chest hair concealed; this is where a collared button-down shirt will come in handy. As with the ladies, a men's lightweight travel scarf can also be a handy travel companion for many situations.
Consider Jewellery & Tattoos
While in many cultures, men's jewellery and even tattoos may have become commonplace, this may not be the case in every situation when you travel. Aside from the obvious safety issues, it may be best to leave any unnecessary jewellery at home or keep it covered under clothing.
The same goes for tattoos. If in doubt and if possible, cover tattoos to avoid any unintended disrespect or unintentionally standing out. Especially if any of your tattoos are risque or crude in any way.
For men, a few simple changes to your wardrobe and how you dress can help you blend in a little more when travelling in conservative or deeply religious countries.
Related: Best Men's Travel Jackets with Hidden Pockets
---
Dress Like a Local – City Travel
If you are travelling to a city as a tourist, one thing is for sure, you are bound to be doing a lot of walking, so comfort is going to be paramount, as will safety. This doesn't mean you have to throw style out the window or compromise on safety.
While city travel may necessitate a nice outfit or two for a fancy dinner or evening out, overall, smart casual should hold you in good stead for exploring even the most fashion-forward cities.
A man doesn't need to have a huge wardrobe to blend with city locals; he just needs the right clothes. Ditching the tourist look and nailing the "right" clothes isn't as difficult as it might sound, even for the less fashion-conscious male.
For ladies, a few simple and classic pieces will have you covered for both day and night and blending in with the locals without having to overpack. A comfortable and versatile city wardrobe suitable for travel doesn't have to make you look like a tourist.
Tip
If in doubt when packing for a city getaway, a quick google search of the latest trends in your destination will give you a good idea of what to, and what not to pack.
City Travel Wear for Ladies
Packing for city travel should be quite easy, especially if ultimately you are travelling as a tourist. Stick with a few simple, classic pieces and build from there.
You may be spending long days sightseeing, but this doesn't mean you have to look like a tourist.
For comfort, choose a fashion trainer or a lace-up shoe over your jogging shoes or those ghastly velcro sandals some tourists tend to favour. A comfortable leather ballet flat or similar will be perfect for days that run into dinner.
Related: Best Safe and Stylish Anti-Theft Handbags for Travel
A classic little black dress or similar can be worn during the day or dressed up for the evening as can a nicely cut pair of trousers.
A quality pair of skinny jeans will look stylish with a pair of flats and a tee for the day and perfect with heels, a cute blouse and a blazer for the evening. Plain or striped breathable tees look great with an overshirt or blazer and are easy to wash and dry.
Overall, the trick is to blend in, not stand out, so steer away from any current fad fashion statements in your country and adopt a well put together classic look.
Related: Find The Best Women's Travel Jacket for Every Season
Safe Travel Accessories
Travel Safe Accessories That Don't Scream Tourist
These days there are so many stylish handbags, backpacks and anti-theft travel accessories on the market perfect for city travel. We've found some of the most stylish waist bags for travel that go to show even fanny packs are fashionable again, albeit much more stylish than they have ever been.
There's no need to be sporting cheap neck wallets or any other tacky travel safe accessories that ultimately make you stand out as a tourist and a possible target.
City Travel Wear for Men
Unless you have a specific formal or dressy occasion planned, pack for a smart casual look that will work for a day of city sightseeing yet still smart enough to go straight for a casual dinner.
Opt for a simple look with neutral shades and patterns. Leave your heavily branded tees at home and forget about bringing sportswear and jogging shoes unless you plan on working out.
A long or short-sleeved t-shirt can be worn in both summer and winter. Pair with an overshirt and some dark wash jeans or chino trousers for a tidy, casual look.
Pants that zip off to become shorts may be comfortable and even practical, but they do scream tourist, especially in a city. A pair of tailored shorts will also be appropriate for the summer months.
Related: Best Anti-Theft Backpacks for Travel
A pair of suede or leather trainers over your usual workout runners for a long days sightseeing will give you a more local look, as will a good fitting windbreaker or bomber jacket. Perfect for colder days or chilly nights.
If you're heading into winter climates; a down jacket may be preferable over a woollen overcoat as they tend to pack better and take up less space. Just make sure it is well-fitting.
For evenings, a good pair of trousers and a slim fitting shirt will be your best companions. A quality woollen sweater and blazer will be perfect for less formal occasions, and a pair of good, comfortable leather boots will work for both day and evening.
Keep Your Camera in Check
Taking pictures is very much a part of travel, but it doesn't have to define you as a tourist. Unless you are actually a photographer, you may want to tone down a bit.
Nothing says tourist more than a camera permanently swinging from your neck everywhere you go. It is also a big red flag for thieves.
Sure, take your travel snaps but be sure to put your camera away when you're not using it. Also, be thoughtful and respectful of where you point your camera.
Again, unless you need a giant DSLR camera, carry a smaller camera or smartphone that can easily slip into your bag.
If you do need a larger camera, there are great camera bags on the market now that look just like a normal handbag or backpack. They won't attract the attention of thieves or make you stand out as a tourist.