Unfortunately, whether you are travelling in a foreign country or commuting in your home city, pickpockets are always a concern in any crowded situation. As is simply losing valuable items from your pocket or bag.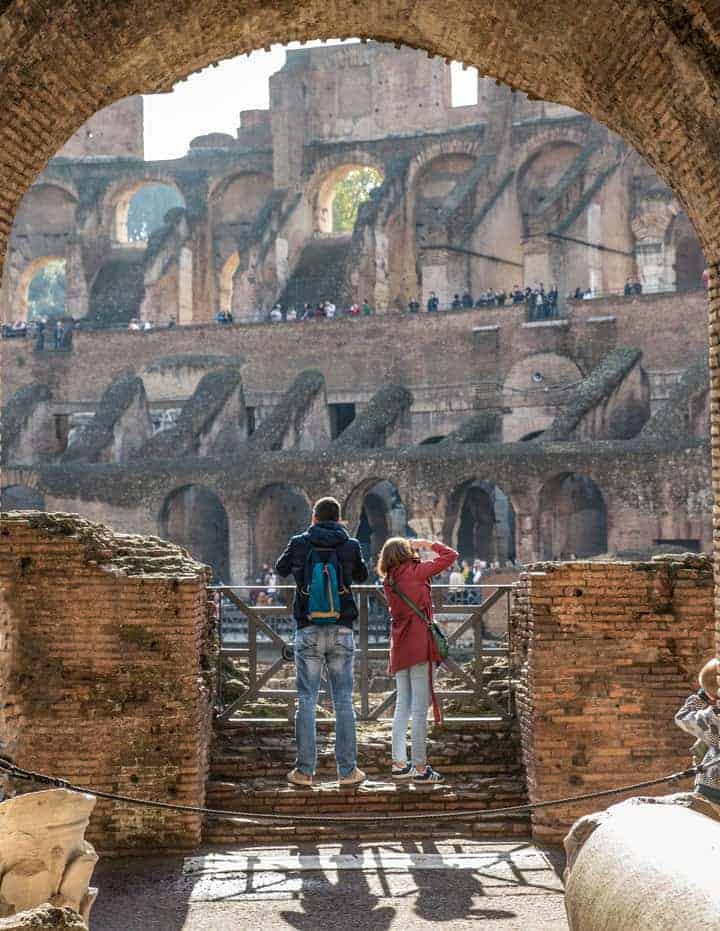 Thankfully today, there are so many great ways to secure your belongings in keeping with both your style and lifestyle. Anti-theft travel backpacks and anti-theft handbags are perfect for the task and no longer explicitly designed for travel.
However, keeping valuables safely on you without having to rely on a bag is now often the preferred choice given the advancements in pickpocket-proof clothing. Clothing concepts not just designed for travel, but with day to day wear and current fashion trends in mind. It is the reason jackets with hidden pockets have transcended in popularity beyond the travel scene and into the mainstream.
BUYING GUIDE FOR THE BEST MEN'S TRAVEL JACKETS WITH HIDDEN POCKETS
Whether it is the convenience of having personal items such as phones and wallets easily accessible while knowing they are safe or, not having to rely on an additional bag, a jacket with a well designed and secure pocket configuration is always a good investment.
There are loads of travel jackets with lots of pockets on the market, but lots of pockets don't always equate to a good jacket. Unless the pockets are well placed and secure, you not only risk personal items falling from a pocket or being stolen by pickpockets, the jacket can also be very uncomfortable and not fit for the purpose.
We have chosen seven men's jackets, all suited to different seasons, styles and purpose. What they do have in common is they are all designed with style, practicality, comfort and most of all, safety in mind. Jackets with secure hidden pockets to ensure your jacket is pickpocket-proof, comfortable and stylish.
QUICK GUIDE: MENS TRAVEL JACKETS WITH HIDDEN POCKETS.
See more in-depth reviews below.
What Essential Features Should a Good Travel Jacket for Men Have?
When looking for a good men's travel jacket with hidden pockets, it helps to acquaint yourself with a handful of essential features you should look for.
1. Pickpocket Proof Features
Security features are an essential part of a good travel jacket for men. After all, one of the prime advantages these jackets is to keep valuables close and secure. Look for travel jackets with zippable secret pockets, interior pockets, pockets with hidden zips and even pockets with RFID blocking technology.
2. Type of Material
Whether choosing a jacket for travel, everyday use or one that will work for both, think about the climate and type of use when looking at materials. Do you need waterproof and windproof for harsher environments, do you need a heavier jacket for cold temperatures, or are you looking for casual comfort?
Keep in mind the type of use and how versatile you need your jacket to be. If not sure, a lightweight, windproof, water-resistant coat will always work well as it can be layered for warmth and packs light when you're not using it.
3. Protective Linings and Non-damaging Pockets
The hidden pockets in your jacket should be capable of carrying fragile items like phones and sunglasses without damaging them. The jacket should have at least one pocket with protective lining to keep delicate surfaces from getting scratched.
4. Design
An ideal men's travel jacket should work equally well for travel as day to day wear. Just because a jacket is designed with pickpocket proof capabilities or with travel in mind, it should not stand out as such. You want a jacket that suits your style and looks as at home in a city as it does on a travel day. We have talked about how dressing like a local when you travel can help keep you safe as nothing attracts pickpockets more than an obvious tourist.
5. Additional Useful Features
Look for any additional features like removable hoods and sleeves to transform your jacket into a lightweight vest. There are even some jackets that feature top-notch technology like plastic panels or touch-sensitive pockets, to facilitate the use of smartphones without actually taking them out.
---
You Might Also Like: 7 Top Women's Travel Jackets that are both practical & stylish.
---
Choosing the Right Travel Jacket
Having travelled full time for over five years, we know the importance of a good-travel jacket for men, especially one with hidden pockets. Through our personal experience and research, we have selected the most reliable and stylish pickpocket-proof travel jackets based on the following criteria:
Style: An ideal travel jacket should strike a right balance between being casual, stylish and safe/secure. For travel, versatility is vital. You must also feel good wearing the jacket.
Comfort: Comfort is key, but the right fit will also help keep your belongings safer. Too large, items flop around, too small and you restrict what you can fit in your pockets.
Durability: A good jacket is often an everyday jacket, especially when you are travelling, so choose a quality fabric that will go the distance.
Pickpocket Proof Design: Look at the pocket configuration, especially the number of secure pockets to ensure it meets your needs.
Weight: Even when it comes to a warm winter coat, you don't want a jacket so heavy it becomes a burden to lug it around. With advancements in fabric technology and design, your jacket can be both warm and lightweight.
Multiple Pockets: An ideal jacket should have various pockets but lots of pockets don't always make the best jacket. Does the jacket have the right pockets for you? What do you want to carry, do you need secure yet quick access pockets, are the secure pockets large enough for your phone, wallet or other valuables? Look at the pocket configuration and make sure it fits your needs.
BEST MEN'S JACKETS WITH HIDDEN POCKETS – REVIEWS
Popular brand SCOTTeVEST is known for its quality travel jackets boasting some of the best-hidden pocket jackets designs. An excellent men's travel jacket, this lightweight utility jacket is often referred to as the perfect windbreaker for every adventure.
It has been well-designed to balance weight across the jacket no matter how loaded always to ensure optimal comfort. The external back pocket of the windbreaker jacket also packs into itself for quick and seamless storage.
It is lightweight and dries relatively quick, which is perfect for travel.
Pro: The jackets' outside pocket includes zippers that provide better protection from pickpockets.
Con: When in use, the pocket designed for iPad storage is prone to sagging lower than the travel jacket.
Pickpocket Proof Features:
External zippable pockets provide better protection against pickpockets.
19 pockets, including 5 exterior and 14 interior pockets for secure storage of essentials.
Interior clear touch pocket for smartphone or touchscreen device usage.
Other features:
Stowable hood.
Water and stain-resistant.
Eyeglass pocket and cleaning chamois.
Weight Management System to balance the weight load.
A network of hidden conduits for better connection of wires to devices.
Machine-washable.
Quick-drying.
Colours: Available in 5 colours (Black, Cobalt, Navy, Red, Graphite).
---
Innovative design and high-quality material make this travel jacket a stand out amongst its competitors. Made from wrinkle-free, quick-dry, and water-resistant fabric, the Versatyl jacket has been designed with travel in mind although looks the part in any casual dress situation. The versatile design will take you from trekking to commuting and has all the pockets you need without adding bulk to the design.
Pro: The jacket can be folded and made into a satchel handbag
Con: The jacket's sleeves run a little on the long side.
Pickpocket Proof Features:
The best quality YKK zippers to ensure the integrity of the pockets.
18 specially designed pockets including hidden arm pocket and carry pocket at the back.
Other features:
Multi-purpose wearability.
In-built satchel that folds into itself.
Availability of earphone loops.
Pocket designed to hold mini torch or bottle.
Water-resistant and wrinkle-free.
Colours: Available in 3 dual-colours (Navy and Aqua Blue, Black and Electric Blue, Grey and Black).
---
While hidden pockets are the core design feature of this jacket, it also comes with some exciting additional travel features, BOMBAX best-selling men's travel jacket with hidden pockets has a built-in packable inflatable neck pillow. The pillow inflates in just 2 seconds and just one press to deflate it. It even has built-in gloves to keep you warm.
It also includes a soft eye mask to filter lights while travelling. Specially designed pockets hold sunglasses, earphones, power bank, blanket and notebook.
Pro: The jacket comes with built-in gloves to keep your hands warm.
Con: The jacket's weight is on the heavier side and can look bulky if loaded up.
Pickpocket proof features:
10 practical hidden pockets.
10-inch tablet pocket.
Other features:
Built-in inflatable neck pillow.
Soft eye mask for relaxation.
Large internal pocket – compatible with all major tablet brands.
Built-in warm gloves.
Good all season jacket.
Specially designed pockets for sunglasses, earphones and blanket.
Stand up drink pocket.
Microfibre cloth to wipe sunglasses or camera lens.
Colours: Available in 2 colours (Black, Blue)
---
Another SCOTTeVEST bestseller, this casual cotton hoodie sweatshirt for men has 21 pockets, perfect for carrying passports, cameras, tablets and phones safely. This travel jacket also features a network of hidden conduits to prevent you from dealing with tangled headphones.
Also designed with the Weight Management System, the entire weight load is always well-balanced across the jacket to ensure a greater amount of comfort and support.
Pro: This men's travel jacket is versatile as well as stylish. Use it as a workout hoodie or as a casual jacket.
Con: The cotton fabric has been know to start pilling after extended wear.
Pickpocket Proof Features:
7 exterior and 14 internal pockets that suit every purpose.
2 secret pockets inside of zippered drop-in pockets.
Hidden extendable clip to keep your keys safe and secure.
Other Features:
Super soft and relaxed fabric.
Top drop pockets with snap closures to prevent things from falling out.
Handwarmer pockets.
Pockets for pen, USB, eyeglass and travel documents.
Helps organise accessories perfectly.
Effective Weight Management System.
Colours: Available in 4 colours (Black, Navy, Ash, Cobalt)
---
When it comes to the perfect utility vests for men, the Featherweight Utility Travel Vest always stands out. Super lightweight and breathable, this practical men's vest has 16 well-placed pockets including a dedicated RFID security pocket to protect your devices from electronic hacking and other technologies used by scammers.
An all year round vest that packs well and keeps all your things safe and organised, it is versatile enough to take you from a day hike to city sightseeing.

Pro: It features a dedicated RFID security pocket.
Con: While it has an iPad pocket, the lightweight design may not be suited to larger items.
Pickpocket Proof Features:
Dedicated RFID blocking pocket to keep high-tech scammers and hackers away.
Zippered interior pockets that prevent pickpocketing.
Extendable clip to keep keys safe and secure.
Other Features:
16 specially designed pockets for a variety of purposes.
Manufactured from high-performance breathable polyester.
Super lightweight and quick-drying.
Effective Weight Management System.
Better organisation of accessories.
Perfect product for hot weather.
Colours: Available in 3 colours (Black, Cadet Blue, Cement)
---
Atlas stretch hooded jacket takes mobility and comfort to an optimum level. This men's lightweight travel jacket is known for its athletic fit as it stays close to the body without restricting mobility. The jacket is made with high quality fabric manufactured to provide excellent weather resistance and superior breathability.

Pro: The jacket is weather-resistant and breathable.
Con: Does not work in heavy rain and not suitable for intense outdoor activities.
Pickpocket Proof Features:
Exclusive interior TripZip pocket to keep travel essentials safe.
8 specially designed pockets for multipurpose usage.
Other Features:
Breathable and weather resistant.
Provides optimum mobility and comfort.
Known for its athletic fit.
Remains close to the body without affecting mobility.
Lightweight and durable.
Stowable drop hood.
Velcro at cuffs keeps out cold and wetness.
Colours: Available in 3 colours (Atlantic, Charcoal Htr, Dk Loden).
---
CAMEL CROWN's multi-pocket travel jacket has always been known for its comfortable and stylish features. The Men's 3-in-1 ski jacket has been manufactured from military-grade Teflon material that makes it possible for the jacket to withstand rain, heavy fog and snow.
One outstanding feature of this jacket is the versatility. The unique combination of a waterproof outer shell coat and an inner fleece jacket designed to provide warmth come apart to create three jacket combinations. Both the outer shell and inner fleece have multiple pockets, so you are covered no matter how you wear it. It is one of the most versatile men's jackets with hidden pockets.

Pro: It is waterproof, windproof and comes with multiple pockets. It is an ideal choice for outdoor activities and stylish enough for city wear.
Con: The military-style look make the jacket appear bulkier than other designs.
Pickpocket Proof Features:
Internal secure pocket to keep essentials safe
Other Features:
6 exterior pockets and 4 interior ones on fleece
Waterproof and windproof
Two-way zip closure
Inner pockets are of bigger size
Detachable hood
Windproof shell + warm fleece = double warmth
Colours: Available in 4 colours (Black/ Dark Grey, Black x 2 styles, Army Green)
Remember, that no matter what anti-theft gear you buy for travel or even for day to day use, you still need to be aware of your belongings and surroundings and always take precautions to avoid being a victim of crime. We have loads of tips for staying safe while you travel that are relevant for any situation.