As the boat slips away from the shore towards the dense papyrus reeds, heading deeper into the Okavango Delta Botswana, thoughts of Africa's great explorers, Livingstone, Stanely, and Burton, float through your mind.
The 4th safest country in Africa, renowned for its staggering natural beauty and wildlife, there are so many unique experiences in Botswana. But an Okavango Delta safari is an experience like no other. It is a journey into one of Africa's most extraordinary untouched wildernesses.
About the Okavango Delta
The Okavango Delta starts its journey in the highlands of Angola, where the Okavango River flows through to Namibia's Caprivi Strip and into the Kalahari Desert.
The large inland floodplain covers between 6,000 and 15,000 square kilometres of northern Botswana creating a dazzling wetland, an oasis at the heart of the arid Kalahari.
Briefly, we are reminded of our journey into the Danube Delta in Romania less than a year ago. A "wild" place in every sense of the word, the Danube Delta is rated one of the top three diverse delta ecosystems in the world.
Our comparisons were short-lived. Okavango wildlife encounters give the Delta a sense of drama and danger unparalleled in any other wilderness.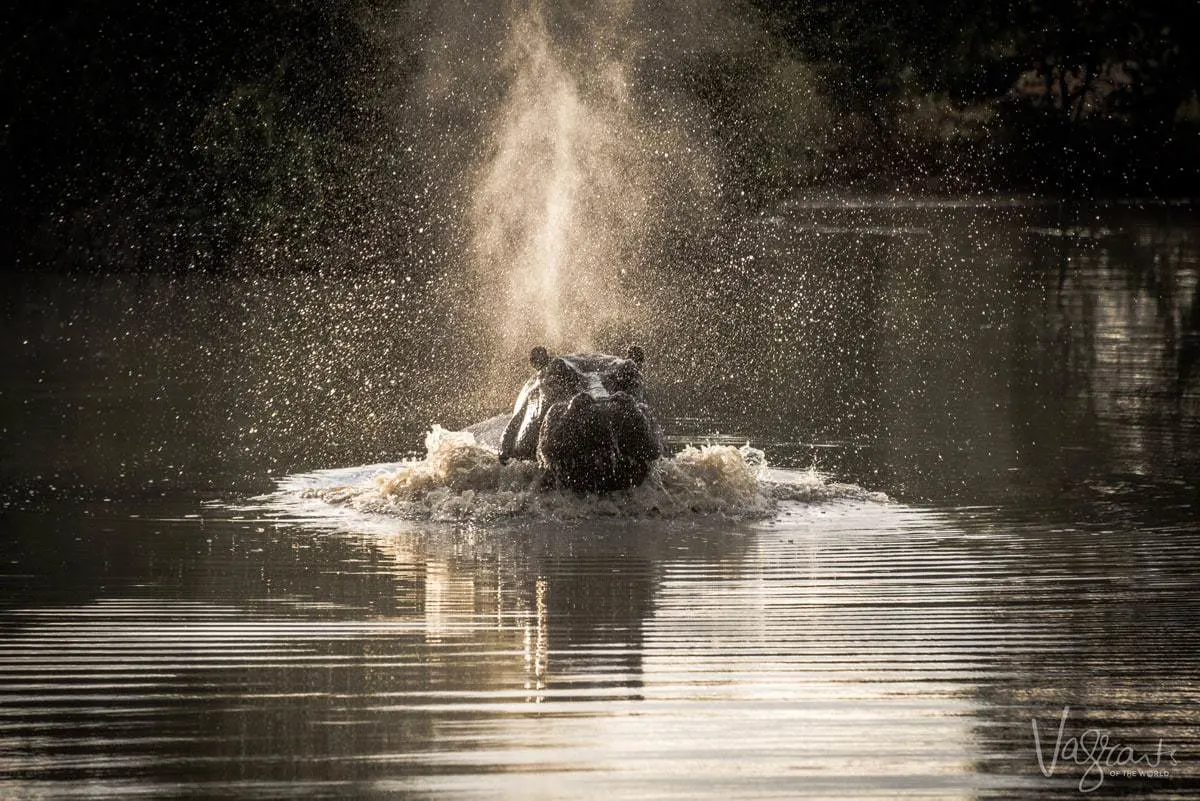 The Okavango is a dynamic ecosystem and home to some of the world's most endangered species. Cheetah, black and white rhinoceros, lion and African wild dogs are all found here.
Seasonal flooding between March and July result in great migrations of plains game from the dry hinterlands, and large numbers of elephants, hippopotamus and buffalo add to the daily adventure on the Delta.
In the wet season, around January, the Delta attracts large numbers of migratory birds during the breeding season making an Okavango Delta safari appealing any time of year.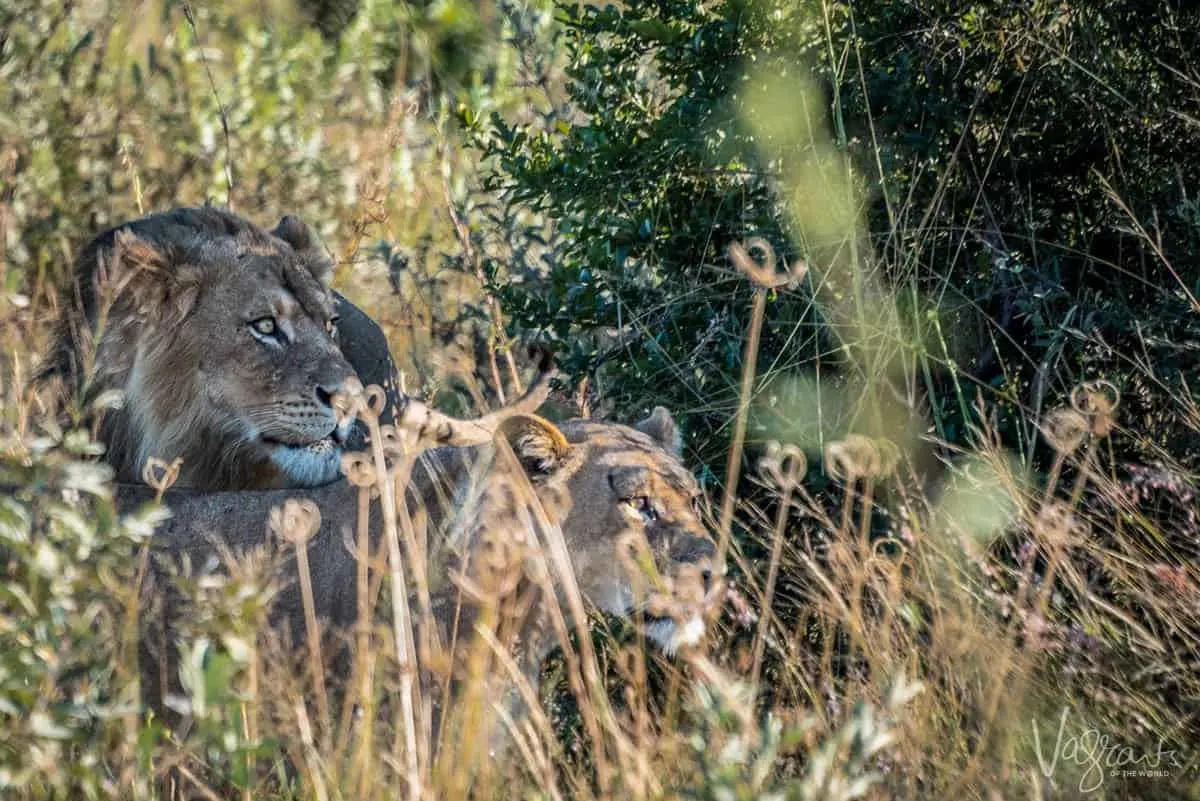 Okavango Delta Accommodation.
The Okavango Delta is protected by the Moremi Game Reserve and numerous wildlife concessions. Some choose to camp on the mainland of the Moremi Game Reserve on a self-drive safari or tour, and some will opt to stay at a lodge making day trips further into the Delta. There are many accommodation options in the Okavango.
For a true Okavango Delta safari experience, we can highly recommend staying in the heart of the Delta at an island camp.
What to Know About Camping in Botswana?
Xobega Island Camp
We stayed at the Xobega Island Camp on a small tree-filled island in the heart of the Delta. No permanent structures are allowed in the Delta, so lodgings at Xobega are reminiscent of a true African adventure. With some added luxuries of course.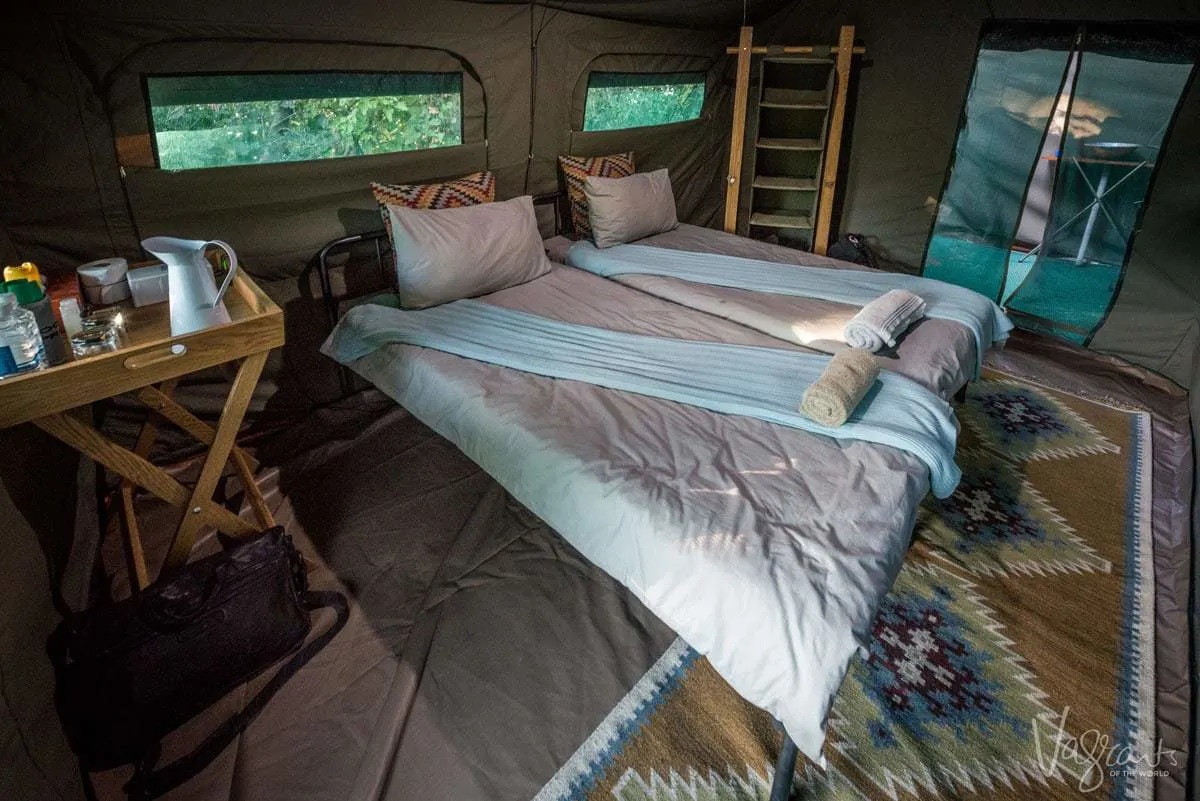 The camp has ten comfortably appointed canvas Meru-style tents with twin beds and open-air ensuite bathrooms. Everything about the camp must be temporary and eco-friendly so power is solar and ensuite bathrooms have camp showers and chemical toilets.
If this is starting to sound suspiciously like roughing it, never fear. Staff will discreetly deliver hot water to your shower as part of your wake up call and whenever you return from activities.
Chemical toilets are serviced daily and tents are serviced by island housekeeping ensuring a fresh supply of drinking water and toiletries. It is quite a civil affair on this island camp.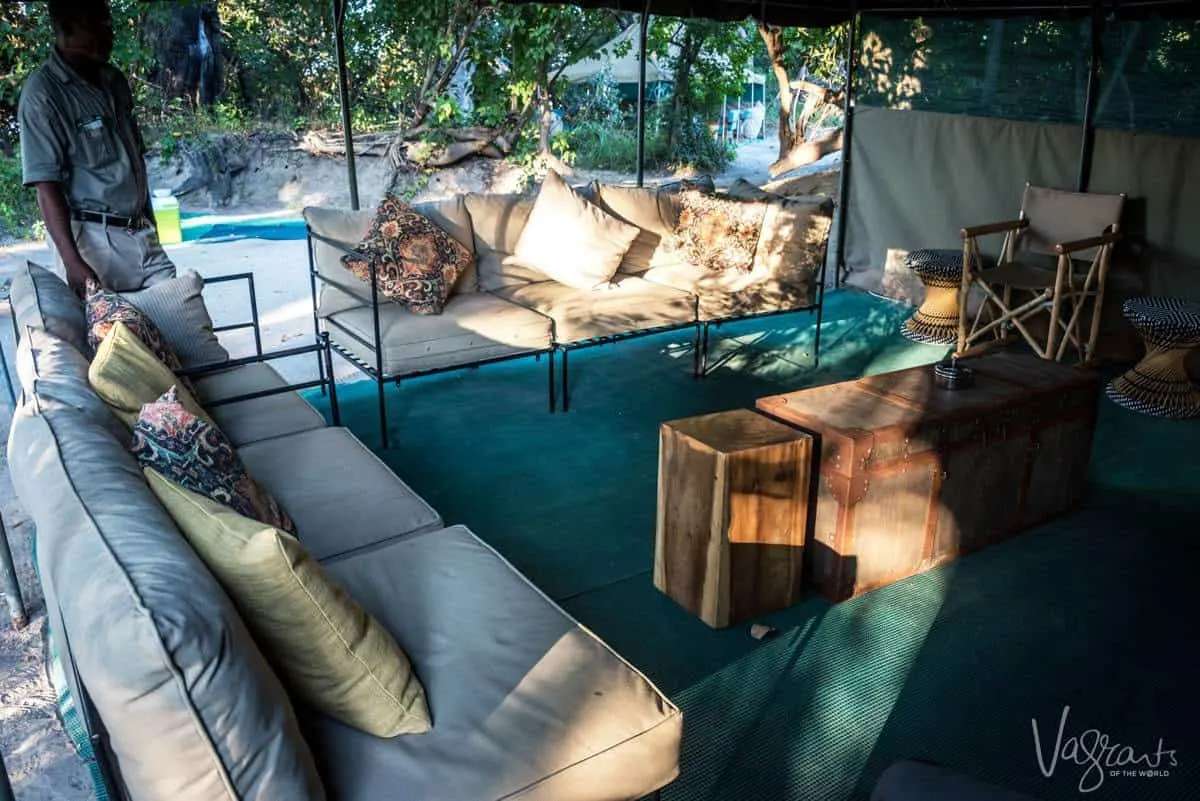 There are plenty of comfortable areas to dine and relax in and even a dedicated boma area to enjoy a pre-dinner drink after a sunset cruise.
You'll even find very basic WIFI for those who aren't quite ready to leave the real world behind and charging stations to recharge necessary devices and batteries.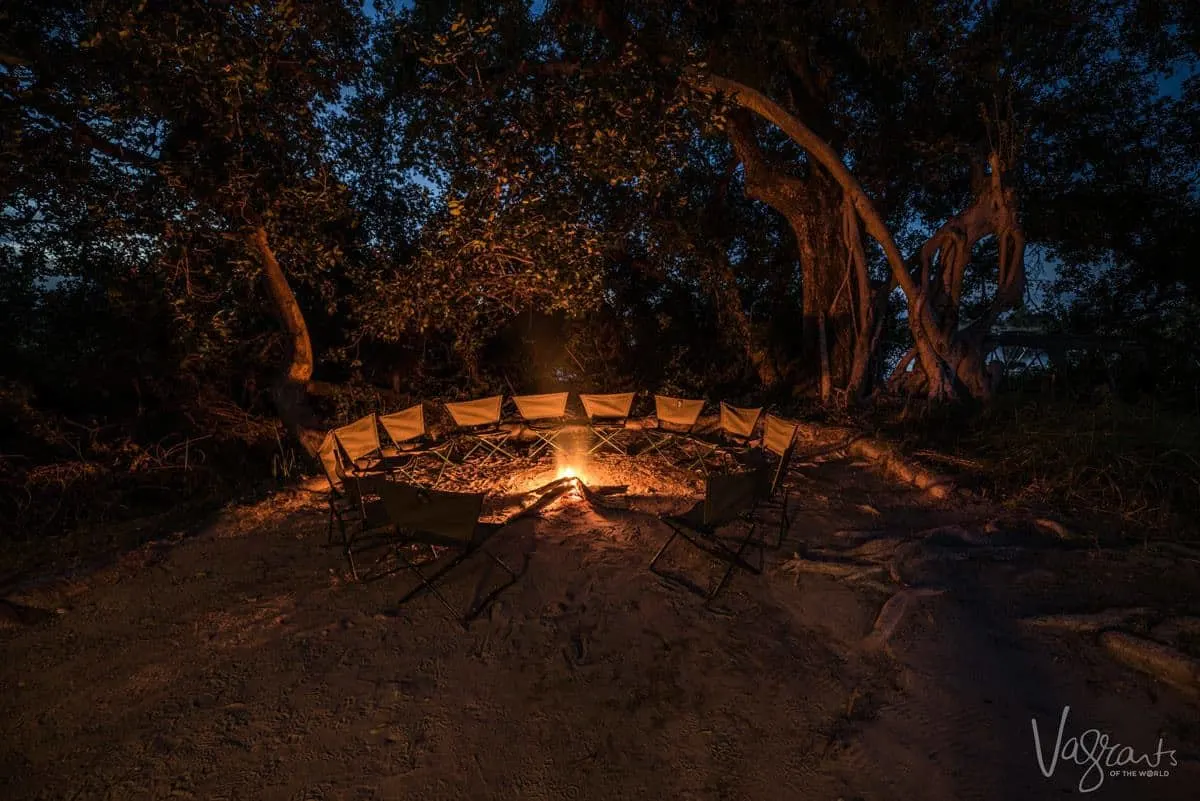 Staying on an island within the Delta system is a truly unique experience. Throughout the night, hippo calls can be heard from the shallows only meters from your tent. Some will even slip up the banks in the dark of night to casually graze on grasses within the camp's grounds. The thought of being separated from a grazing hippo by a thin veil of canvas is a strangely exhilarating experience.
Elephants are also known to occasionally saunter through the camp while moving from one island to the next. We are assured that hippo's and elephants have an unsaid agreement of space.
You will be escorted to your tent at night by a ranger and asked not to go out at night for any reason. Given the nocturnal activity on the island, we were happy to remain with the safe and comfortable confines of our canvas tent.
Accommodation Facts for Xobega Island Camp
Prices range from $295 USD pp/ night in Green Season. Dec-March to $395 USD pp/ night in High Season. Jul – Oct
Rates include all meals, game activities, bottled water, tea & coffees, park fees & taxes.
Game drive transfers to Xakanaxa Boat Station in the Moremi Game Reserve start at $180USD pp. Chartered light plane transfers from Maun start at $220 USD each way. See "Getting to the Okavango Delta" below for more details.
Contact Xobega Island Camp for more information.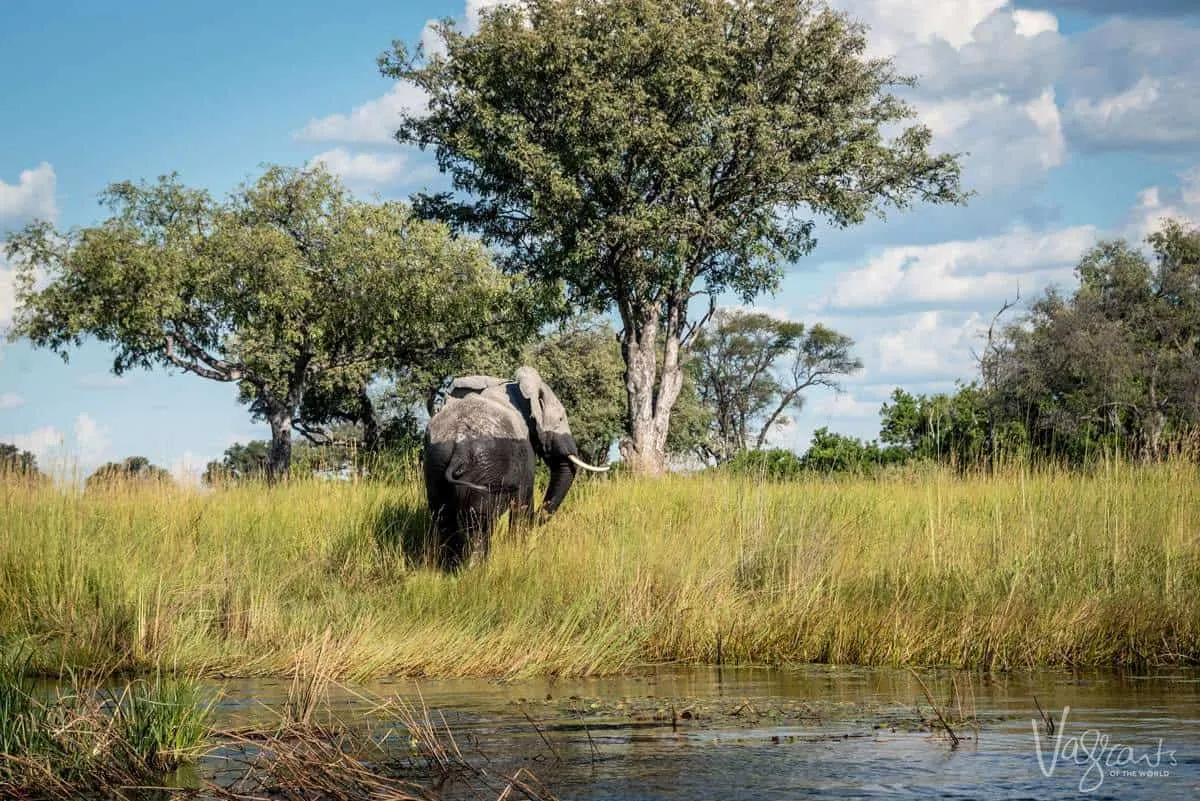 Okavango Delta Tours.
Okavango Delta Boat Cruises.
If you stay on an island camp like Xobega Island Camp, your package will include daily activities such as morning and afternoon boat cruises exploring the Delta Islands and hippo filled channels. An additional sunset cruise may also be included. The perfect way to enjoy a sundowner.
Motorboat safaris are available for day-trippers from Xakanaxa Boat Station and Mboma Boat Station.
Related: Guide to Safari's in East Africa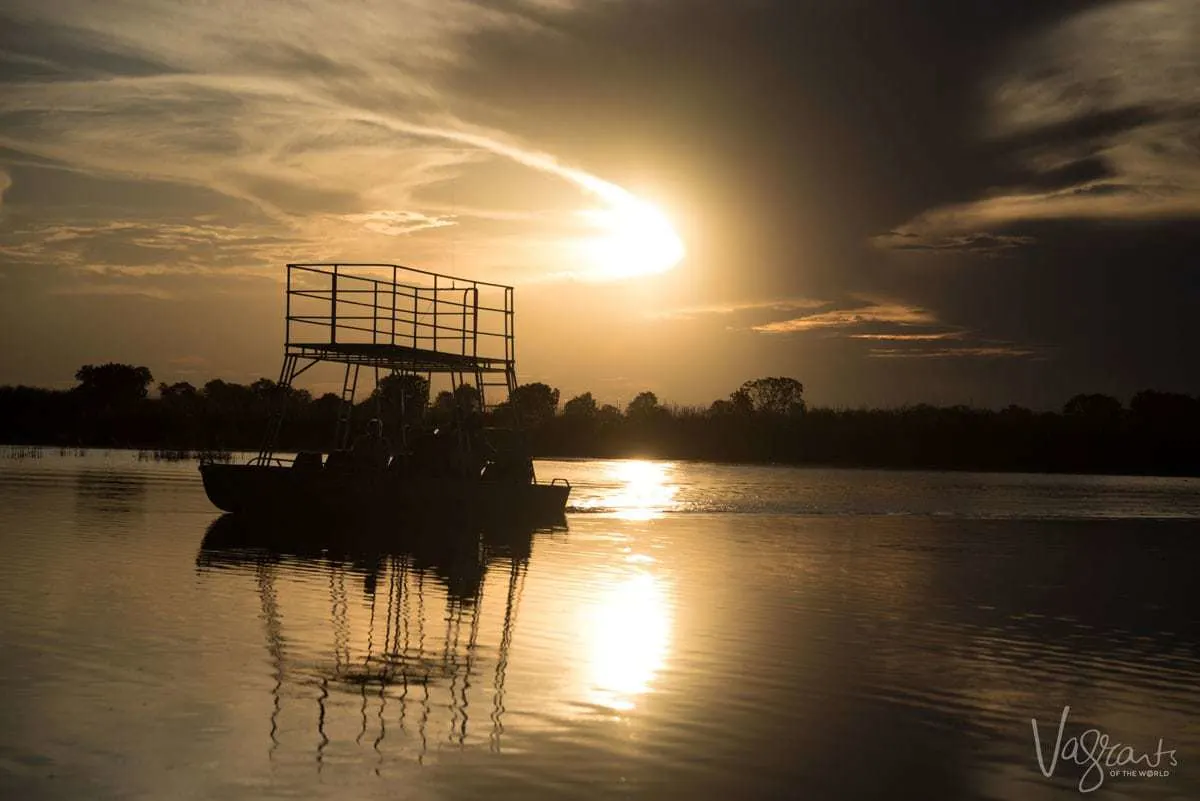 Mokoro Tours
The most popular activity on the Okavango Delta is a Mokoro Safari. A mokoro is a canoe used to get around in the shallow waters of the Okavango Delta. Traditionally, mokoros were carved from the straight trunks of large trees. Today, as part of a conservation effort they are more commonly made from fibreglass.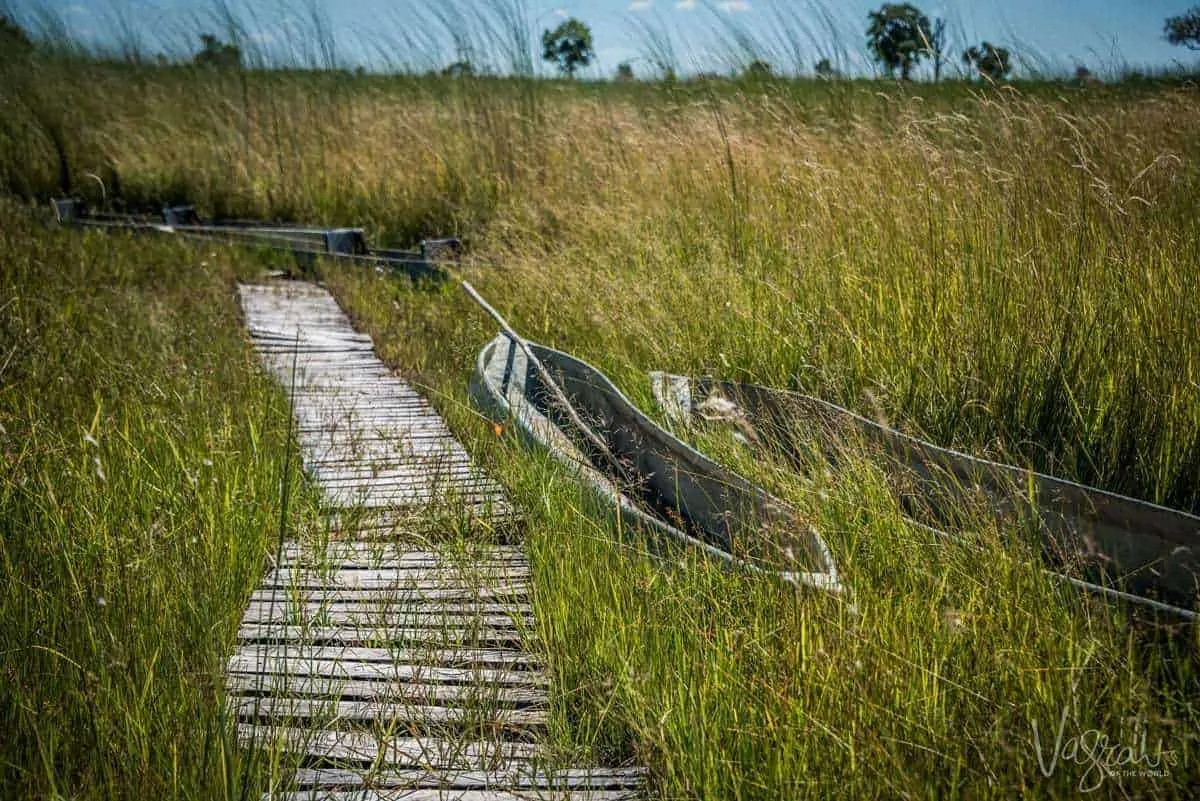 Okavango Canoe Safari
The oarsman or "Poler" stands in the stern and pushes the canoe with a pole. An art locals start to learn as young as seven years old. A Poler must be an expert in his craft as the canoes are very unstable and the slightest twist could land everyone in the hippo-infested waters.
When boarding the small, lightweight canoe, you become very aware of how vulnerable you are in this dangerous, watery landscape. While at first, it may seem like a terrifying endeavour, it is a "must-do" experience on the Delta.
Related: How to Visit The Okavango Delta on a Budget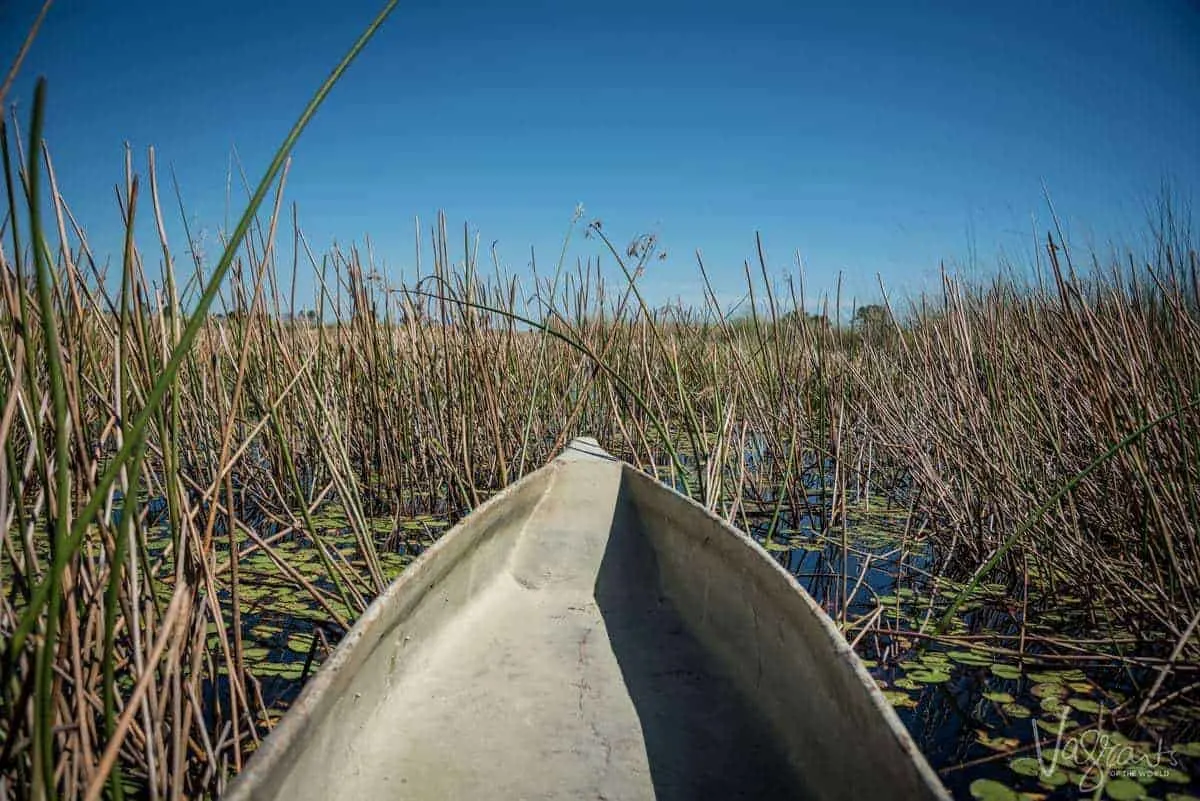 Up Close With the Okavango Delta Wildlife
Low to the water you can hear elephants on the move just beyond the tall reeds. Quitely you hope they don't decide to traverse the same narrow channel. We watch for the telltale "bubbles" of hippos under the water.
A very large bubble formation moved directly under us following the length of our mokoro. We sat with bated breath, aware that our Poler was also unusually still.
The thrill of seeing hippos from a distance in the motorboat suddenly held a much greater appeal than the prospect of such a close encounter.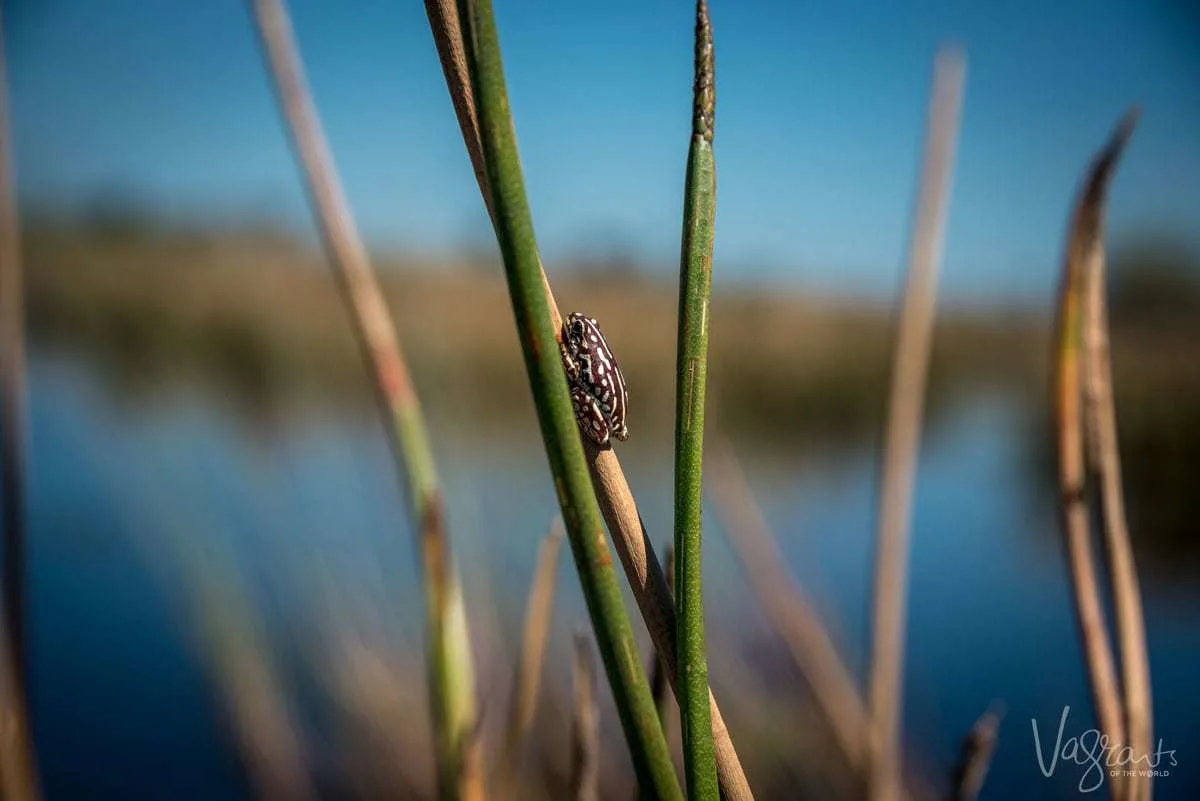 The mokoro tour allows you to enjoy the delta from an entirely different perspective. The Delta's larger predators may have your senses heightened, but being so low to the water, moving quietly, enables you a better view of some of the Delta's smaller animals and birdlife.
At the North-Western end of the Moremi Game Reserve is the Mboma Boat Station. You can take Mokoro tours from half an hour up to three hours.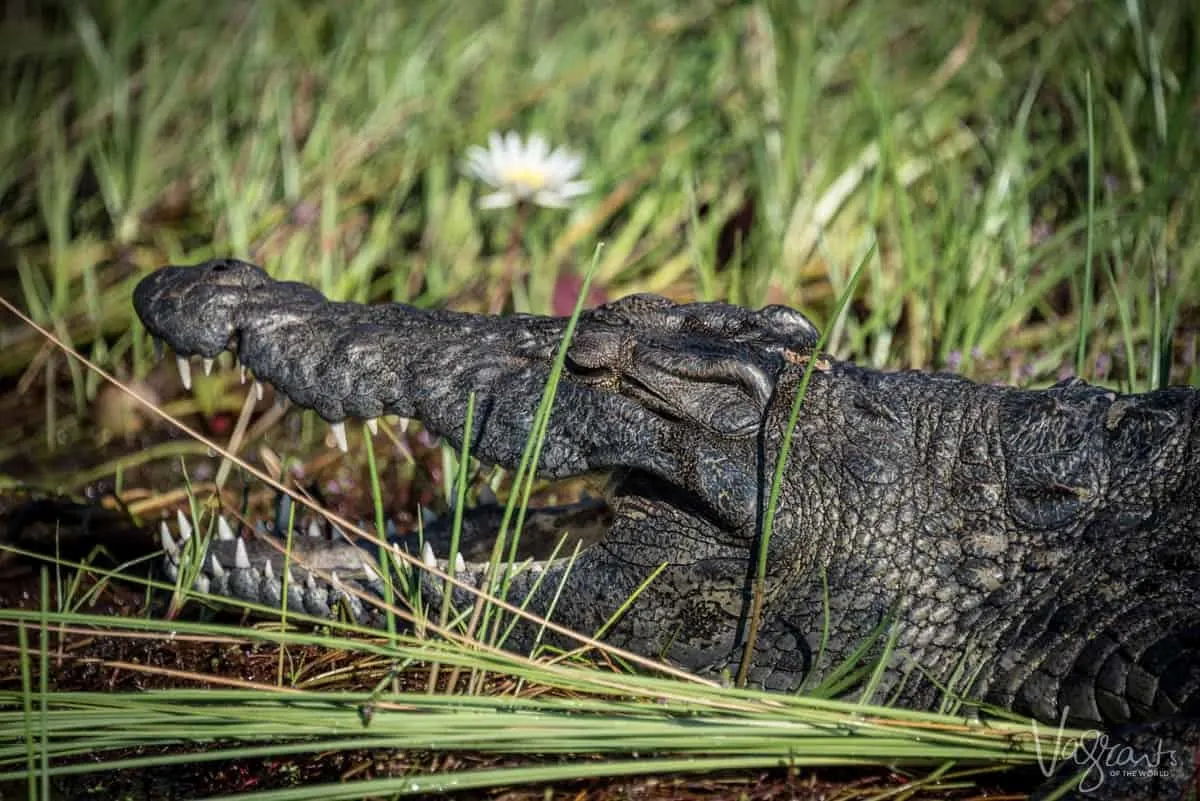 Getting to the Okavango Delta.
A trip to the Okavango Delta starts in Maun, the Delta's safari capital. The Delta is reached by travelling through the surrounding Moremi Game Reserve.
Before and after our Okavango Safari we stayed at Kessa's Chalets in Maun. They happily stored our car for us while we were on the Delta and arranged meals on both stays.
Fly:
From Maun, you can fly into the Delta in a chartered light aircraft landing at one of the small airstrips within the Moremi Game Reserve. Quite an experience in itself. Expect approx $220 USD each way.
Self Drive:
If you prefer to make the most of the Moremi Game Reserve as well, you can take the four-plus hour 4×4 game drive from Maun via South Gate through the reserve to either Xakanaxa Boat Station or Mboma Boat Station depending on your choice of accommodation.
The road can get fairly rough at times and in some areas you will encounter deep sand so a 4×4 vehicle is a must. We had some incredible wildlife sightings as soon as we passed the so-called "Buffalo Fence" a veterinary fence designed to separate domestic and wild animals.
Game Drive Transfers:
If you are not camping and self-driving, lodges often have safari transfers available for this option from Maun at an additional cost.
Motorboat transfers to island camps such as Xobega Island camp are often included in rates. Travel times can vary from 45 mins – 2 hrs from the boat stations.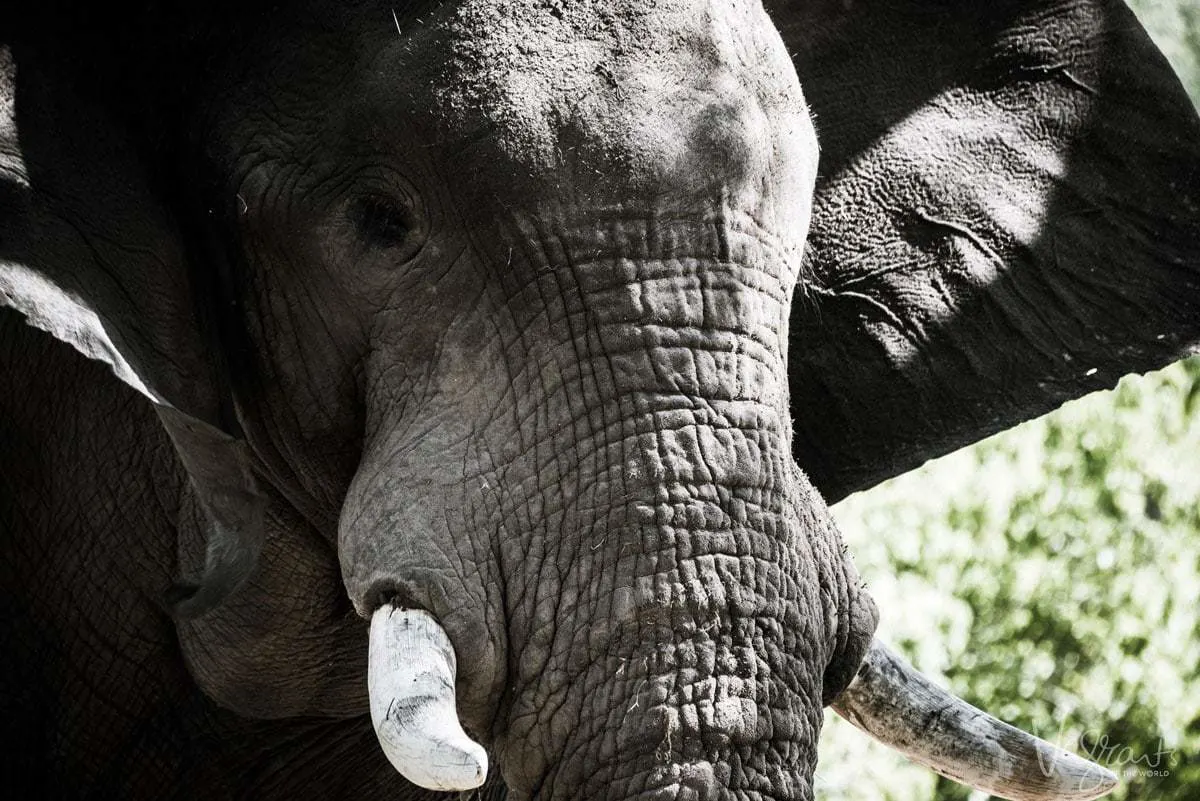 What to Take to the Okavango Delta
Binoculars-
One essential item for any safari is Binoculars, especially for birders. We found binoculars were incredibly handy for spotting lions lying in the grass or watching hippos in the distance.
Binoculars will be the one item you reach for many times throughout any safari. If you're not an avid birder and don't already own a super expensive set of binoculars, there are a lot of excellent quality, reasonably priced binoculars on the market perfect for travel and any safari first-timer.
Torch –
A small pocket size torch is incredibly handy for any safari whether you are staying in a fancy lodge or camping. Our pocket torches were the most used item during our three months in Africa. Perfect for navigating your way around tent zips in the middle of the night or just spotting those nocturnal critters around the campfire.
Pocket size flashlight – USB charge with a clip that attached to your hat, pocket, shirt or belt for flexible lighting.
Power Adapter –
African Power adapter and a power board from your country. Bringing a cheap, lightweight power board from your home country helps when you have various devices to charge overnight. Especially since many lodges or campsites will have limited power outlets available. One that also has USB ports is especially handy.
Photography.
Camera gear is an obvious choice for an Okavango Delta Safari. What level of photographer you are will obviously determine what you need. We use full-frame DSLR's, so we have quite a bit of equipment. You can see our travel photography gear here. However, you don't need a lot of expensive gear to get great shots on the Okavango Delta.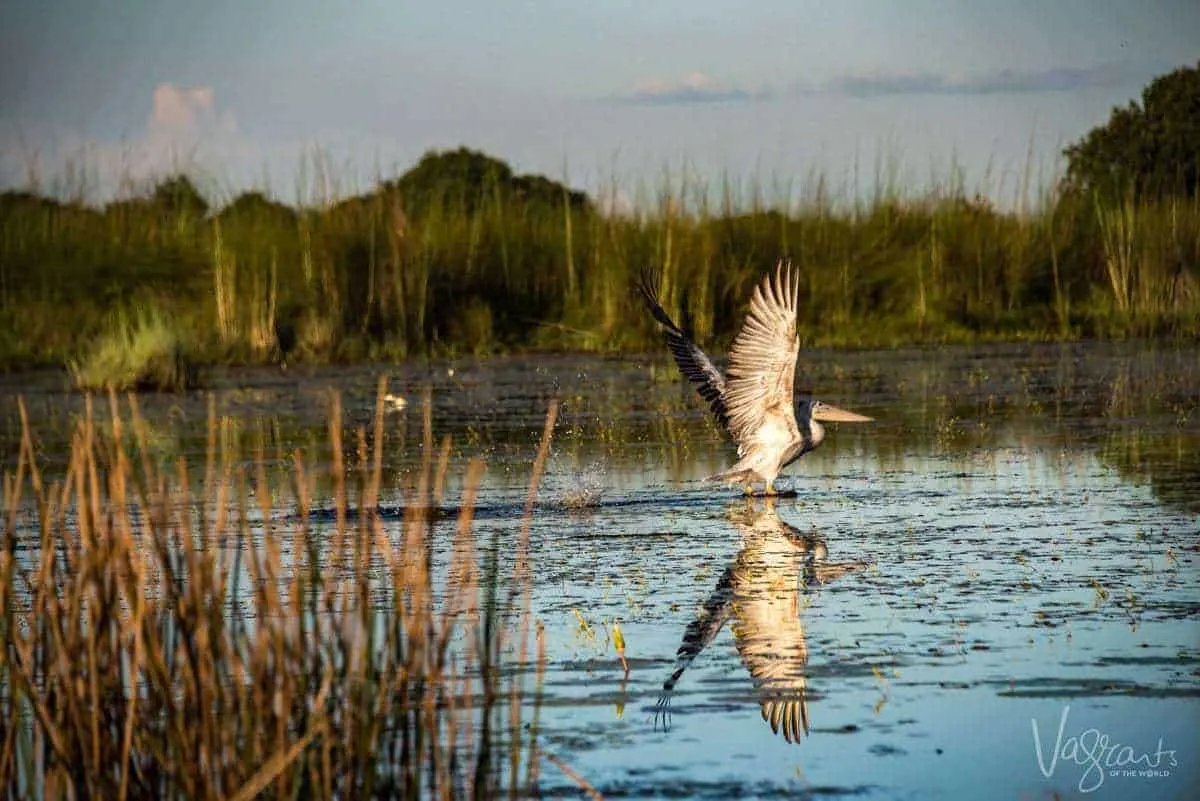 Regardless of the camera you use, one thing is sure; you will want to have plenty of storage and charging capabilities. Extra SD cards for your camera are essential, especially if you won't have the ability to download your images each day.
Extra batteries and charging capabilities, especially for your phone is a must on safari. An external charger is almost a travel necessity these days and particularly useful where you will have limited charging capabilities.
Depending on the nature of your equipment, you may want to consider packing a waterproof dry bag for storing valuable equipment. Especially on activities like mokoro trips.
Okavango Photography Tip:
As full time travellers, we can't carry large zoom lenses due to the excess weight. We use a Nikon 28-300mm as a compromise, a great lens for travel. While this worked well, a 200 – 500mm lens would have been optimal for wildlife photography in the Okavango Delta.
What we didn't consider before arriving in Africa was the possibility of renting camera bodies and lenses specifically for safari. An option photography enthusiasts may want to explore before heading to the Delta.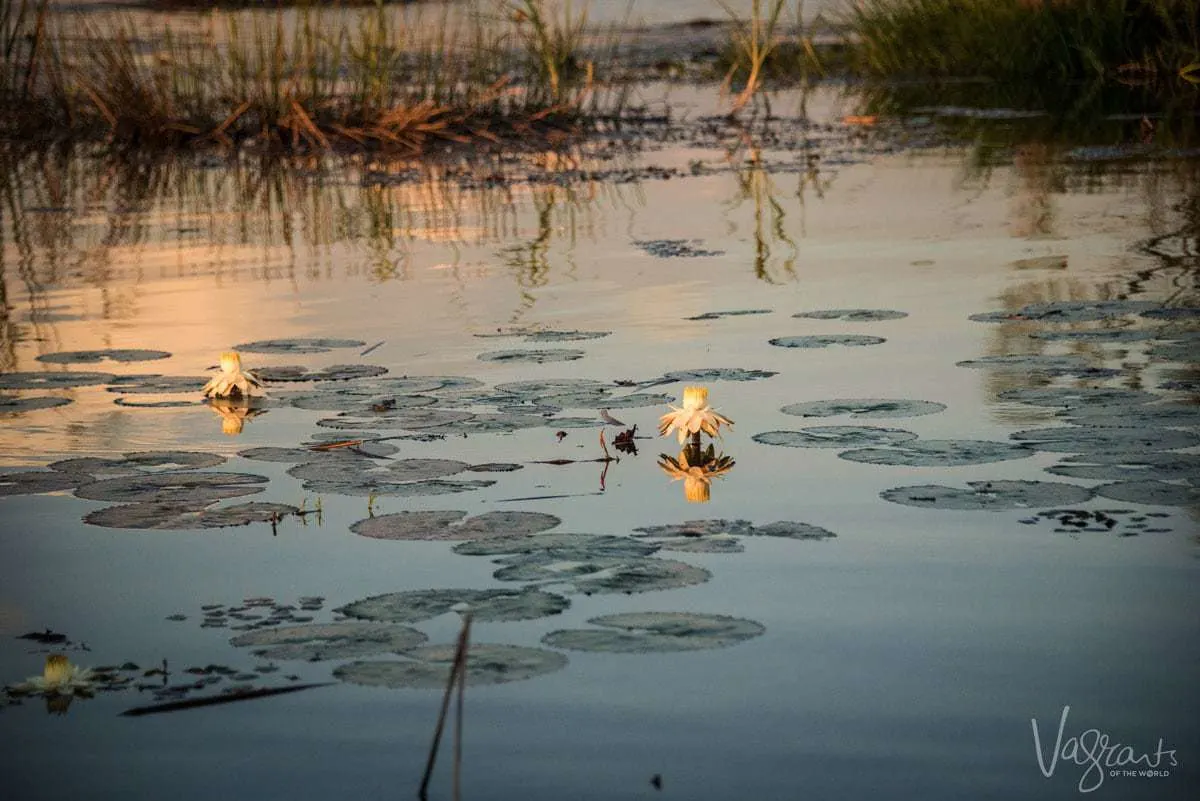 What to Wear on an Okavango Delta Safari.
The climate in Botswana can be very hot during the summer wet season while the winter months, mid-year will bring cold nights with dry, mild – hot days.
While at the end of the day, an Okavango Delta safari doesn't require any particular articles of clothing, some things will make travel more comfortable and practical.
Dress for Comfort
As mentioned, the climate can get quite hot and at times sticky, so comfort is paramount. Light and loose articles of clothing are best. As with any safari, neutral coloured clothing is always recommended for the hot climate and when interacting with wildlife.
Ladies –
Think lightweight, quick-dry pants, loose comfortable shirts and breathable tees. Nights and early mornings on the boats can get quite cold, especially in winter so pack some comfortable pants for cooler weather and a warm yet lightweight top or light jacket and scarf.
Men –
Lightweight, quick-dry pants or convertible pants, lightweight shirts and loose breathable tees. For the cooler nights, also consider some long sleeve tops or a lightweight jacket.
Dress for Climate and Conditions.
Even in winter, it will be warm in the middle of the day, so layering lightweight clothing is the best way to deal with changes in temperature. Depending on the season, a lightweight waterproof jacket would be advisable for possible rain on boat trips.
While a scarf is recommended for boat trips on cool mornings and evenings, we can also highly recommend a lightweight scarf or light neck gaiter or bandana if opting for the 4×4 game drive safari through Moremi Reserve. The road is extremely dusty and sandy and unless travelling in your own vehicle, most companies use open safari vehicles. A scarf or neck gaiter is a great way to prevent a face full of sand and dust every time another vehicle passes.
Obviously, sun protection is paramount in the hot African climate; you should always be prepared with sunscreen, hats and a good pair of sunglasses during the day, especially on mokoro trips where there is no shade.
Malaria in the Okavango Delta
Northern Botswana and the Okavango Delta is a high malaria risk area. The risk of contracting malaria is lower during the winter dry months, but it is still best to take appropriate preventative measures.
It is recommended to take anti-malaria medication while travelling in any high-risk area, but this is just one measure to reduce risk. Bite prevention is still the main defence against contracting malaria. Malaria-carrying mosquitos are active between dusk and dawn, so it is important to cover up.
Aside from using recommended DEET-based insect repellents, mosquito coils and mosquito nets, clothing is significant in keeping mosquitos from biting.
At night, long-sleeved shirts and pants are important in preventing bites. We like the Bugsaway brand of clothing. Lightweight, quick-dry, and comfortable, it also offers SPF protection. Most importantly, it has an odourless insect shield that repels biting and potentially disease-carrying insects for up to 70 washes.
---
Before You Go – Recommended Travel Essentials for the Okavango Delta
---
Mosquito bands are also an excellent way to stay covered if you get caught without spray. You can also keep them in your luggage without having to worry about liquids or aerosols when you fly.
Footwear
Footwear is not a major consideration in the Okavango Delta as much of your time will be in a safari vehicle or a boat so again, comfort comes first. However, closed in footwear is recommended when walking around at night, especially for campers as snakes and scorpions are common in the area.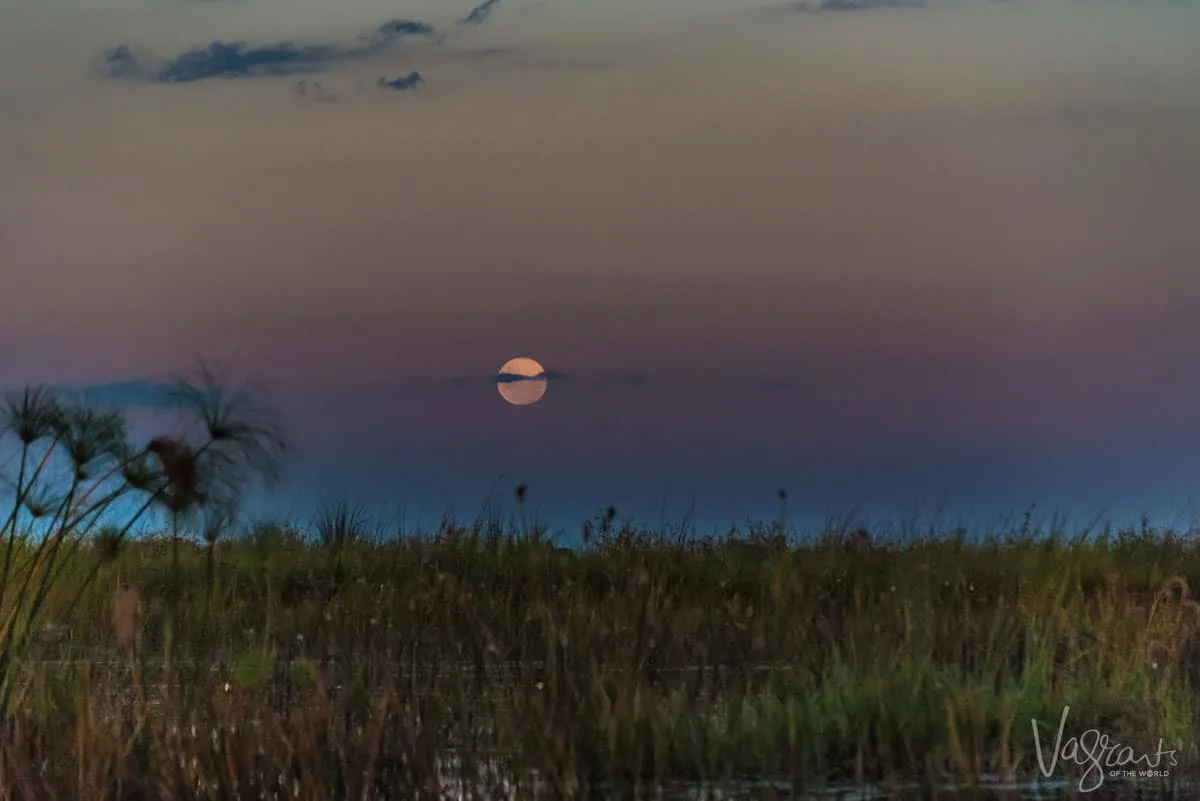 We would like the thank Sun Destinations and Xobega Island Camp for hosting us on the Okavango Delta.