What better way to get inspired when planning a trip to Thailand than to indulge in some local literature. There is also no better way to glean even a little insight into local customs and culture than searching out some great destination reads before your trip.
Thailand is one of South East Asia's premier beach destinations with famous islands such as Phuket and Krabi while the capital Bangkok has a reputation as one of the most bustling and cosmopolitan cities in the world. A heady mix of sleaze and chic, chaos and calm.
From murder mysteries and histories to the trials and tribulations of Utopia, these eight books about Thailand are an excellent introduction to the country that evokes thoughts of paradise and dishes up good doses of history, culture and mystique.
Start Reading These Great Books Set in Thailand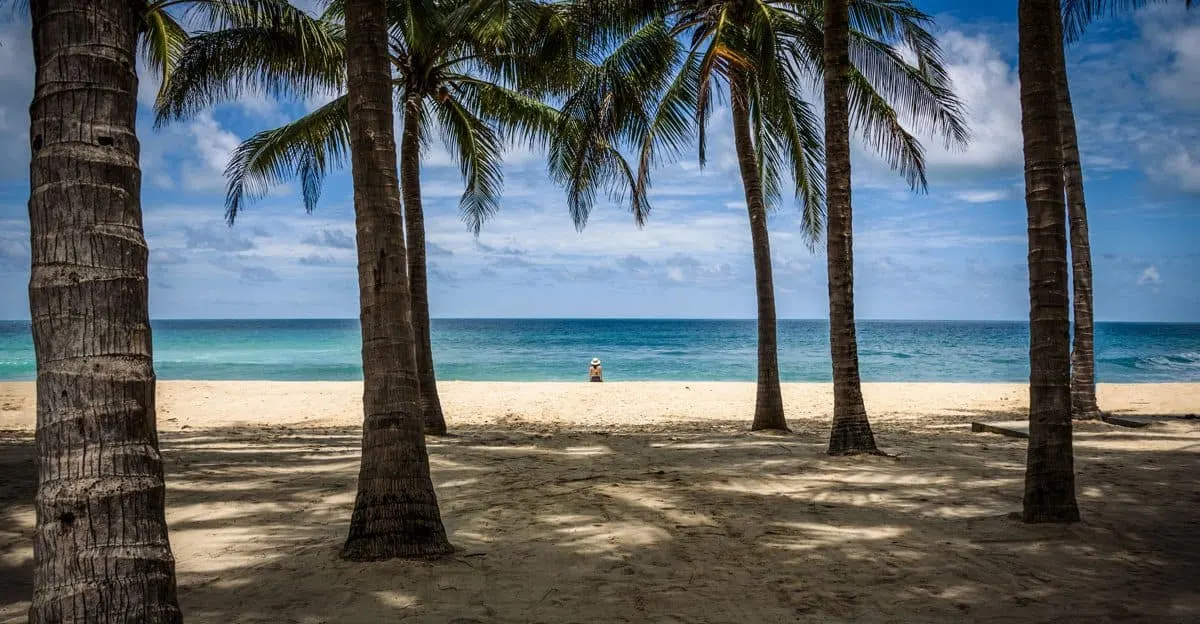 ---
by John Burdett
Bangkok 8: A Royal Thai Detective Novel (1)
The first of a series of six, Bangkok 8 is a razor-edged dark comedy thriller set in against the surreal setting of Bangkok; a world of temples, brothels and world-class gangsters.
Bangkok 8 sets the scene with a Marine murdered in a locked Mercedes by a homicidal python and a swarm of cobras. The novel continues to set a cracking pace as it delves into the cities corruption, illicit drug scene and endemic sex trade while sharing a deeper understanding of Thai Buddhism.
This is a dark and humorous peek into the underbelly of Bangkok and how a deeply Buddhist police officer must combine the forensic techniques of modern policing with his understanding of the mystical workings of the spirit world to avenge his partner's death.
Get the Run Down on What to do in Bangkok and Where to Stay.
---
By Margaret Landon
Margaret Landon's 1944 semi-fictionalised biographical novel tells the story of an English widow with two young children who would ultimately have a hand in changing the course of Thailand's history. Set in the early 1860's, Anna Leonowens is invited to Siam by King Mongkut to tutor his children, wives and favoured concubines in the English language and British customs.
During her time in Thailand, Prince Chulalongkorn is particularly influenced by Leonowen's teachings and Western ideals. He learned the principles of democracy from her and would go on to become Siam's most progressive king. He guided the country's change from a feudal state to modern society, ending slavery and making many other radical reforms.
Meticulously researched facts woven with beautifully imagined scenes. Margaret Landon recreates an unforgettable portrait of life in a forgotten exotic land that went on to become the inspiration for the play and film – The King and I. Anna and the King of Siam has inspired at least six adaptations and continues to enchant readers around the world.
---
By William Warren
Jim Thompson: Unsolved Mystery
American businessman Jim Thompson was already legendary for the Thompson Silk Company he founded in Thailand when he disappeared in the Highlands of Central Malaysia in 1967.
One of the best Thai novels, this book explores the double legend of Thompson's silk company and the unsolved case of his disappearance. His disappearance became the subject of a massive search and investigation; a mystery unsolved to this day.
This is a comprehensive account of the life of Jim Thompson, written by a man who knew him well. It gives the reader a first-hand glance into his private affairs and his alleged role as a CIA agent. This real-life mystery will have you turning pages until the final chapter.
---
By SP Somtow
Jasmine Nights: The Classic Coming of Age Novel of Thailand in the 1960s
Described as the "J.D. Salinger of Siam" SP Somtow's coming-of-age novel set in 1960's Bangkok paints a vibrant and sustaining picture of the real Thailand as opposed to the Western idea of it.
Jasmine Nights is about twelve-year-old Little Frog, or, Justin. An upper-class Thai boy left by his parents to live with his odd Thai aunts on the family estate. Little Frog lives two lives. He eats only English food, speaks English, answers only to the name Justin and refuses to accept he is Thai.
After befriending a black American boy named Virgil, the two discover what it means to grow up among East and West influences.
This is a funny and witty story about growing up, sex and racism. About magic, life, death and reincarnation. Most of all, it is an endearing story about identity and a little boy.
---
By Rattawut Lapcharoensap
This delightful collection of stories was recommended to us by fellow traveller Sharon from Simpler and Smarter. – "Pussy and elephants. That is all these people want," says a hotel owner who caters for farangs (Thai slang for foreigners).
And so sets the tone for an east-west culture clash in the prizewinning opening tale in this vibrant collection of short stories set in contemporary Thailand. "Sightseeing" is set in modern-day Thailand and represents different aspects of everyday life in this picturesque country. It is a fresh, provocative look at Thailand's beauty and bleakness minus the oriental exoticism.
"Sightseeing" is set in modern-day Thailand and represents different aspects of everyday life in this picturesque country. It is a fresh, provocative look at Thailand's beauty and bleakness minus the oriental exoticism.
Each of the seven short stories draws the reader in with stories about cultural discord and the coming of age, the loss of innocence, small-town corruption and social divisions. Rattawut makes a frank and witty tour guide to the darker side of the "land of smiles".
---
By Pierre Boulle
The Bridge Over the River Kwai
Published in 1942, The classic war story, immortalised in the 1957 film of the same name follows the internal struggle of one prisoner of war during World War II.
Advancing headlong through Asia, the Japanese need a train route from Burma going north. British POW's were forced to work on the railway intended to help the Japanese get to Burma from Thailand.
After World War II, the Thai Government renovated the damaged bridge in 1946. The steel bridge is one of the most important historical landmarks in Thailand and a symbol of the city of Kanchanaburi. Why not brush up on some of the facts of this important historical event before visiting The Bridge on the River Kwai.
---
By Lucinda Riley
From bestselling author Lucinda Riley, a sweeping, poignant saga spanning from the 1930's to present day, from England to Thailand. The Orchid House is the tale of concert pianist Julia Forrester whose childhood was spent in the hothouse of Wharton Park England, the grand estate where her grandfather grew exotic orchids.
Years later, while struggling with overwhelming grief over the death of her husband and young child, she returns to this tranquil place of her youth. When she discovers an old diary, Julia seeks out her grandmother to learn the truth behind a love affair that almost destroyed the estate.
Readers are skillfully swept between the magical world of Wharton Park and Thailand during World War II with atmospheric storytelling. The Orchid House is filled with twists and turns, passions and lies, and ultimately redemption.
---
By Alex Garland
One of the most famous novels in Thailand thanks to being adapted into a major motion picture. The Beach, tells the story of a privileged British backpacker, Richard who arrives in Thailand with the desire to connect with something or someone.
After discovering a seemingly utopic paradise on an island in a Thai national park, Richard soon finds that since civilised behaviour tends to dissolve without external restraints, the utopia is hard to maintain. "The Beach," a mystical paradise that is less than perfect.
---
Best Books on Thailand Travel
When planning your trip to Thailand you'll need the best Thailand travel guide on hand. These are three of the best travel guides to help with all your trip planning and make great reference companions throughout your travels through Thailand.
Thailand's Islands & Beaches – Lonely Planet
Take These Books With You To Thailand