Phuket is the largest of Thailand's islands and probably the best known. Famous for the azure waters of the Andaman Sea and spacious white sand beaches. Limestone Karsts tower high over the ocean where sea caves can be explored, while back onshore, the exotic tropical jungle setting offers another side to the islands magic.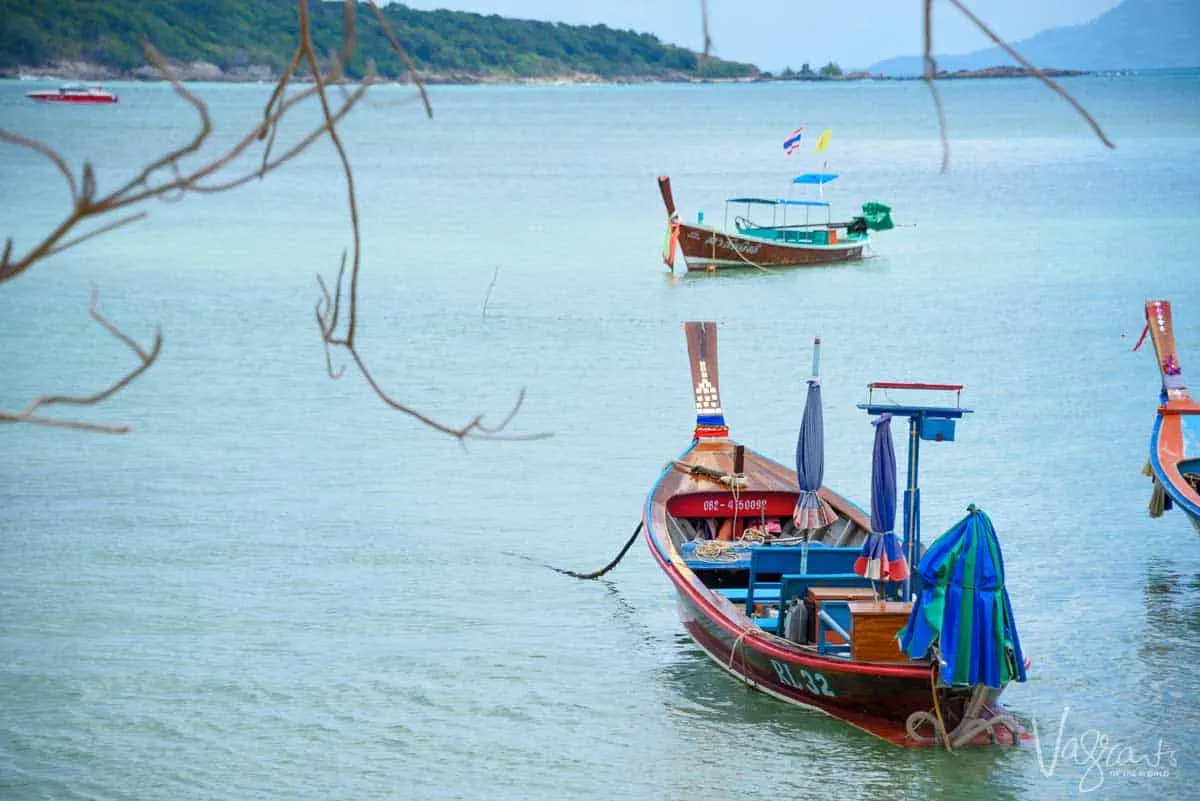 Phuket is rated one of the most popular destinations in Thailand. A stark contrast to the hustle of the capital Bangkok or the mountain vibe of Chiang Mai, there are so many attractions in Phuket to suit every traveller.
Where to Stay in Phuket
The majority of visitors to Phuket choose to stay at one of the many resorts on the beach spread through the island, which cater to both the budget-conscious and high end luxury travel set.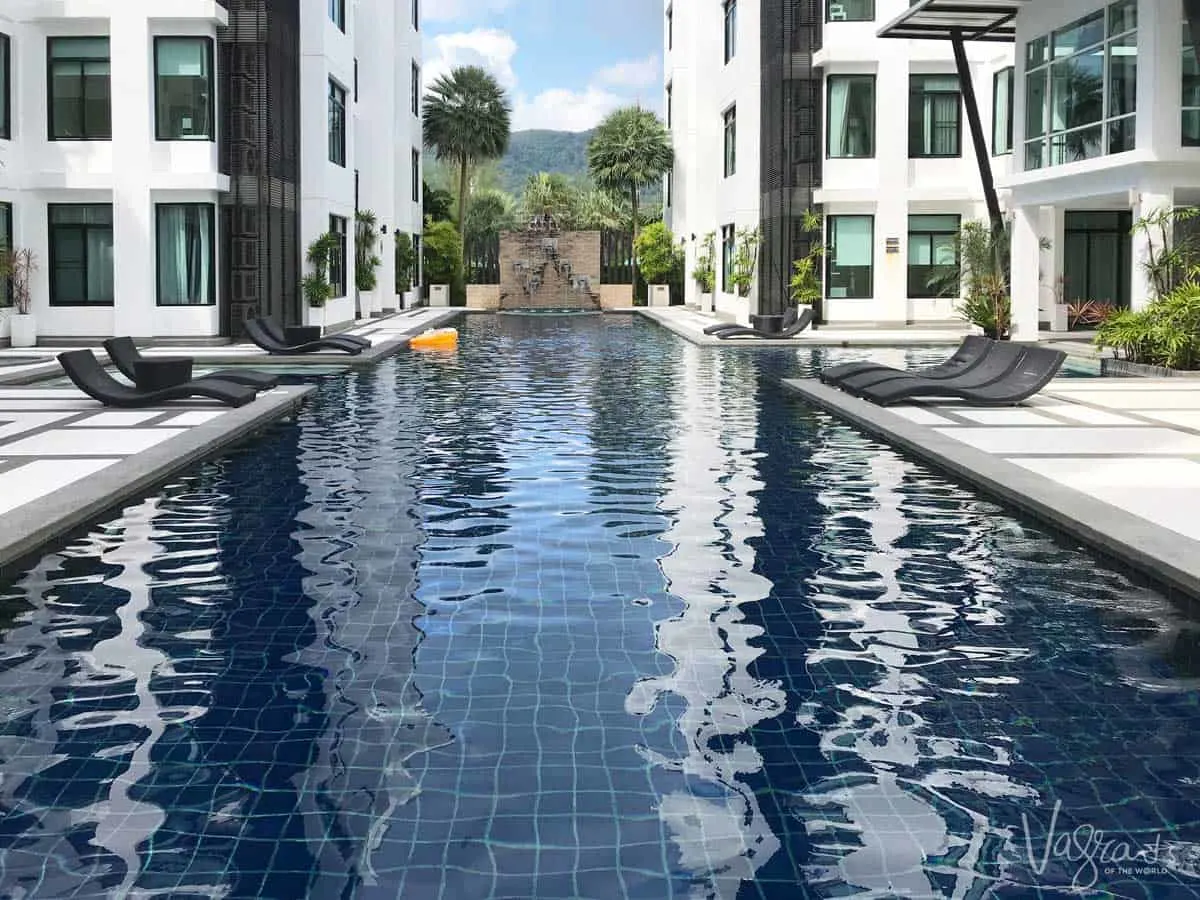 There are many different beach resorts to choose from to suit your style and budget. From the tourist dense party area of Patong to the family-friendly Kata Beach, the picturesque village vibe of Kamala, or, for a touch of laid back luxury, "Millionaire Row" along Surin Beach might be more your speed.
Best Time to Visit Phuket
Visiting Phuket is great all year around. The monsoon season is from mid-May through to October. While it will be more humid during this time, it will generally only rain once or twice a day – usually heavy but short-lived downpours. Throughout the year the weather remains warm and sunny and the only thing that will vary in terms of what to do in Phuket is the availability of various watersports.
---
You Might Also Like: The Best Books to Read About Thailand Before You Go
---
13 Things to do in Phuket
Patong Beach
A visit to Phuket wouldn't be complete without at least one beach day at Patong Beach. It is the longest beach on the island and was once the most beautiful beach in Phuket.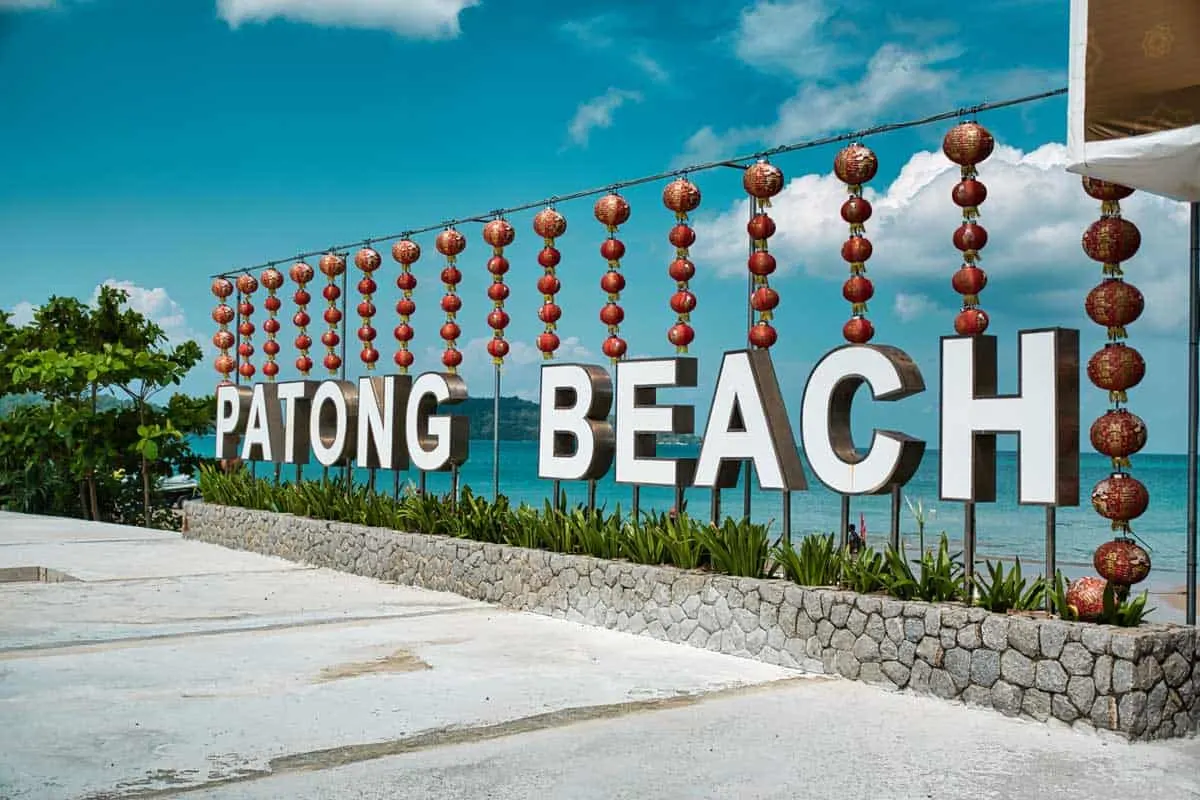 Today, Patong Beach is no longer a tropical place of quiet contemplation but a bustling hub of activities and tourists. However, don't let that put you off. There is plenty of space and loads of sun lounges for hire all along the beach. It is also close to Patong Town for easy access to all the activities, dining and shopping in the tourist hub. There are also lots of activities along Patong Beach such as watersports for those who like a more active beach day.
Patong Beach may not be the place for meditation and quiet reading, but we've got you covered there.
Chill at Karon Beach
If you want a more chill beach experience, head over to Karon beach. A short 15-minute walk from Patong Beach, Karon Beach is a picturesque setting of beautiful golden sands and that gorgeous turquoise sea.
Couples and families seeking a quieter area to relax, swim and take in the beauty will enjoy a dip at Karon Beach. A word of caution though, take note of the weather before heading to Karon Beach. Windy weather can whip up heavy swells that pound the beach. Local beach resorts will post areas for safe swimming and warn when not to enter the water, so take care if you notice any warning signs out.
Tip: Set back from Karon Beach, across the road are several 4-star beach resorts, some allow non-guests access to their restaurants and other facilities.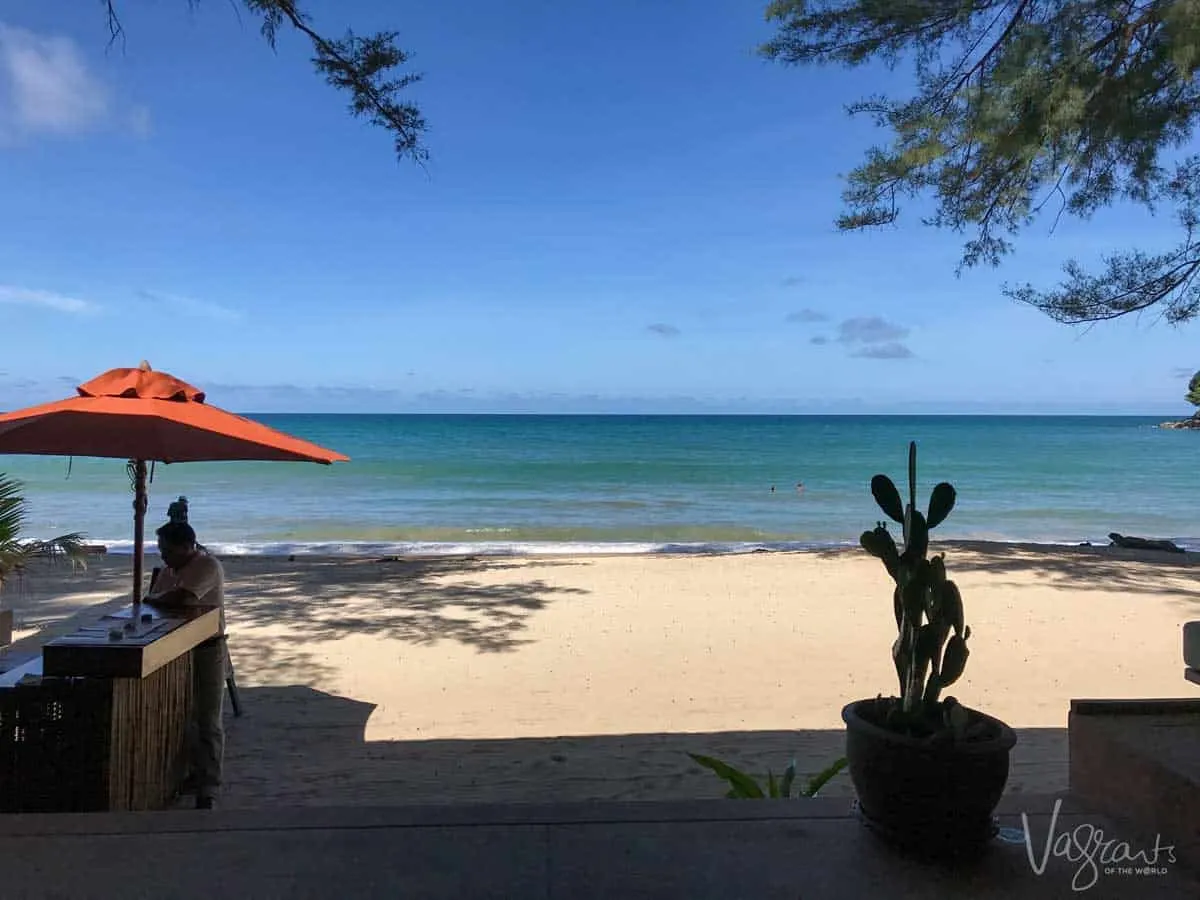 Go for a Romantic Walk Along Kata Beach
Looking for romantic things to do in Phuket, you don't have to look too far. Take a romantic stroll along Kata Beach. The curving bay is backed by lush vegetation on the hillsides at either end of the beach. Whilst not as quiet as Karon beach, it isn't as busy as Patong beach either, so it gives a great middle-ground, with soft white sands and plenty of options to dip into watersports.
There are plenty of stalls selling food and drink and a number of restaurants are within easy walking distance. Work up an appetite with a long stroll and then tuck into local delicacies as the sun goes down. Or, you could take a romantic boat cruise. See a selection of romantic boat cruises including sunset dinner cruises here.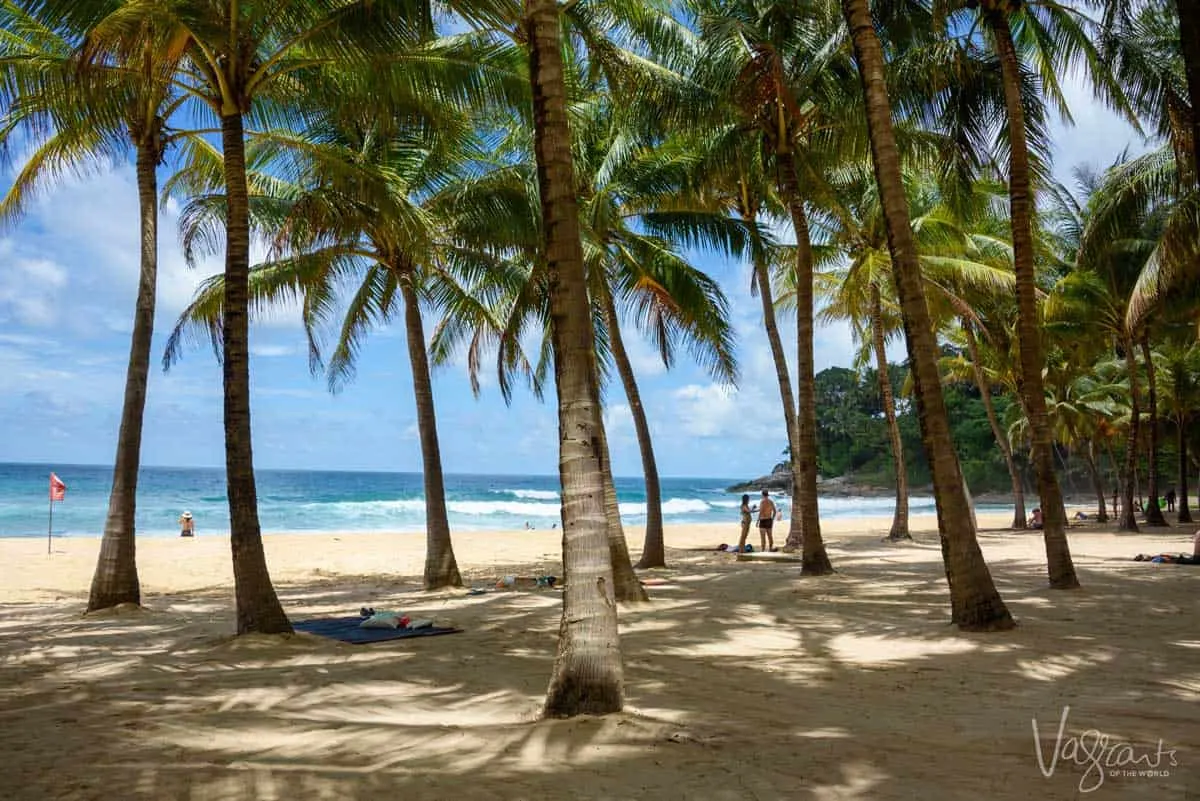 Take a Boat Tour
If you're not in the mood to stay on the beach, take a cruise on one of the many island boat tours. There are almost as many choices of boat tours as there are islands. Whether it's a sunrise or sunset cruise, a visit to uninhabited islets, or even visiting the many sea caves in the area, there's an option for everyone.
Some full-day cruises can be up to 8 or 9 hours long, so be sure to leave plenty of time in your itinerary to enjoy a day out on the water. You can see a selection of Phuket cruises here.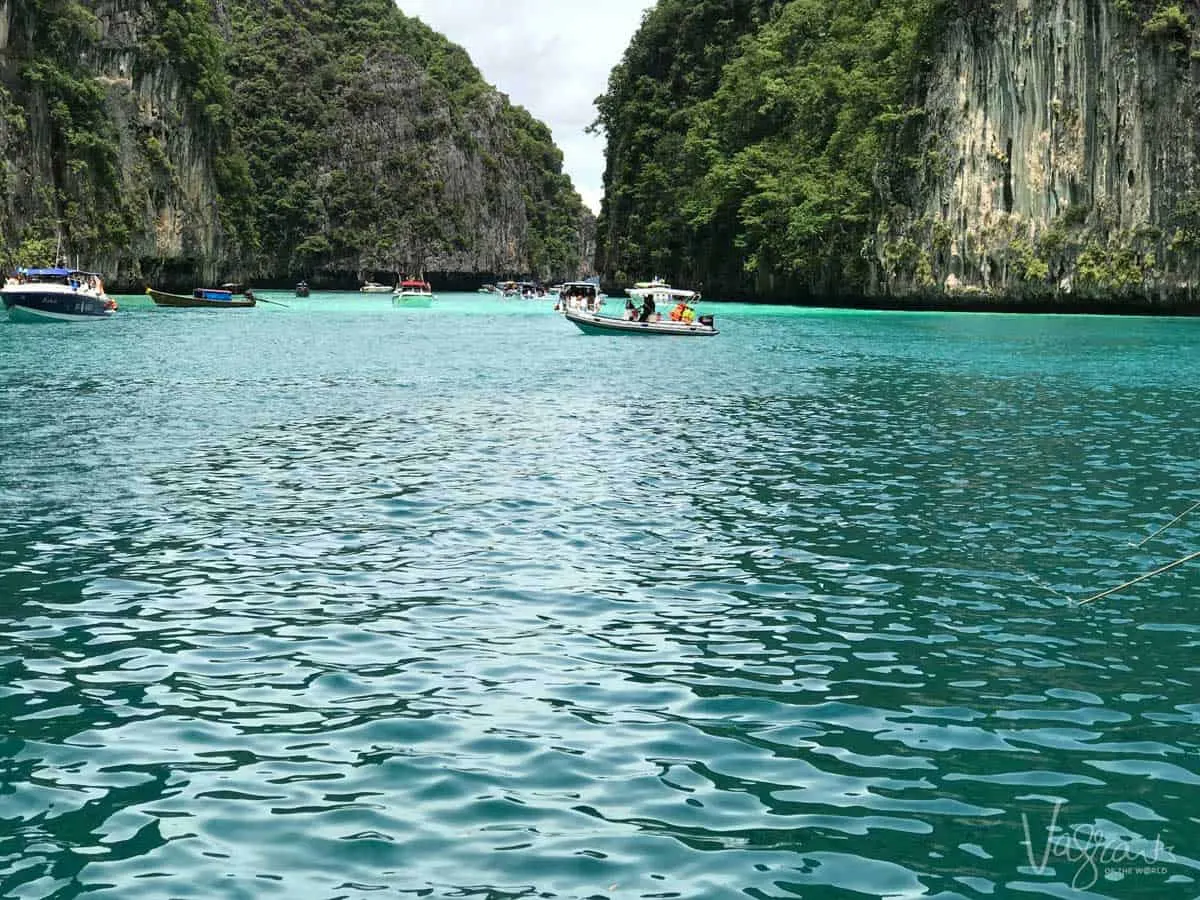 Take an ATV tour
If you want to head inland to experience the lush tropical rainforests of Phuket, ATV tours are a great option. Navigate muddy rivers, mangrove forests, and rugged trails on the back of an ATV.
ATV tours are great fun and a great alternative to the beach or water activities. Tours are typically 2-4 hours exploring the jungle of areas around Phuket.
Check out ATV Phuket Tours in Phuket Town or take a combined full-day adventure tour seeing Phuket's best attractions with an ATV tour, zipline experience, Phuket Old Town tour and lunch. See full tour details here.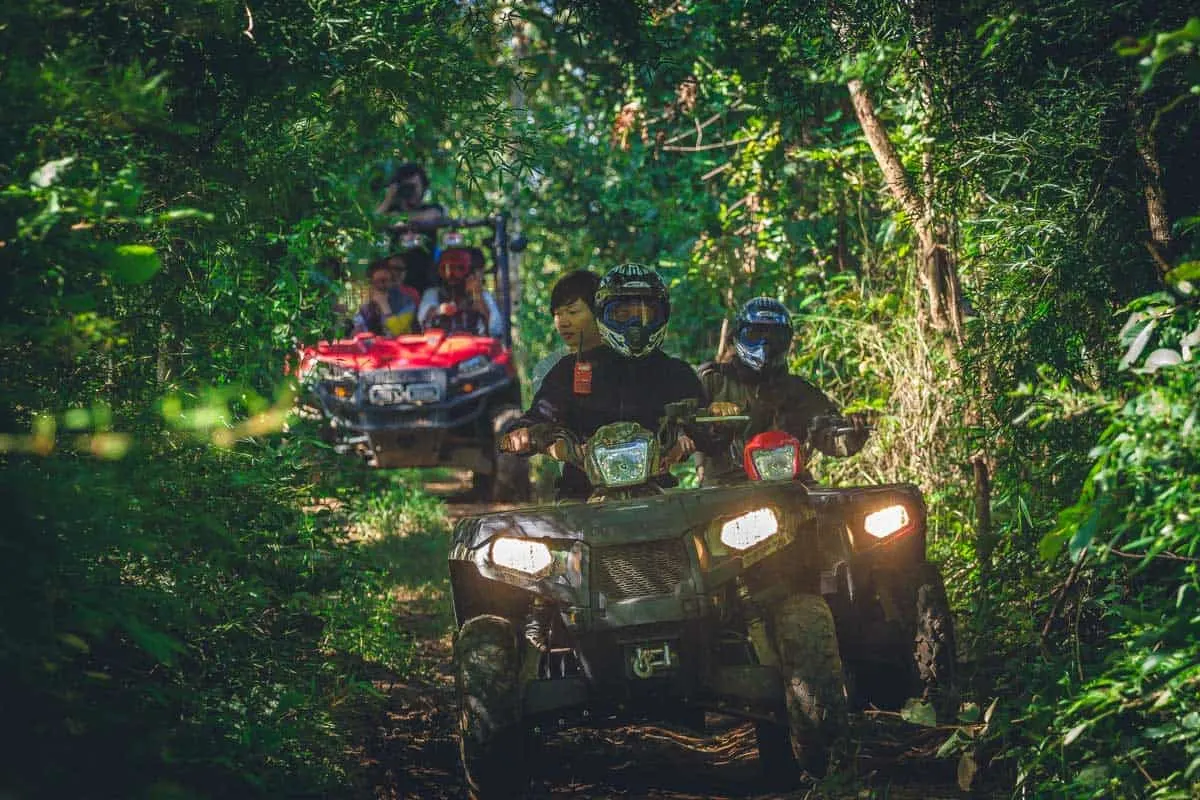 Go Diving or Snorkelling
With so much majestic blue water at your fingertips, it would be a shame to not venture in. Beyond just swimming on the surface, you can opt to go snorkelling or Scuba diving in the tropical warm waters. Snorkelling requires minimal gear which you may be able to hire from your accommodation or from the beach.
Or, you can take a dedicated snorkelling tour to hit the best spots for marine wildlife and corals. There is a range of snorkelling tour options from full-day cruises, speed boat tours of only a few hours to sunset cruises with snorkel stops. See a range of snorkel tours here.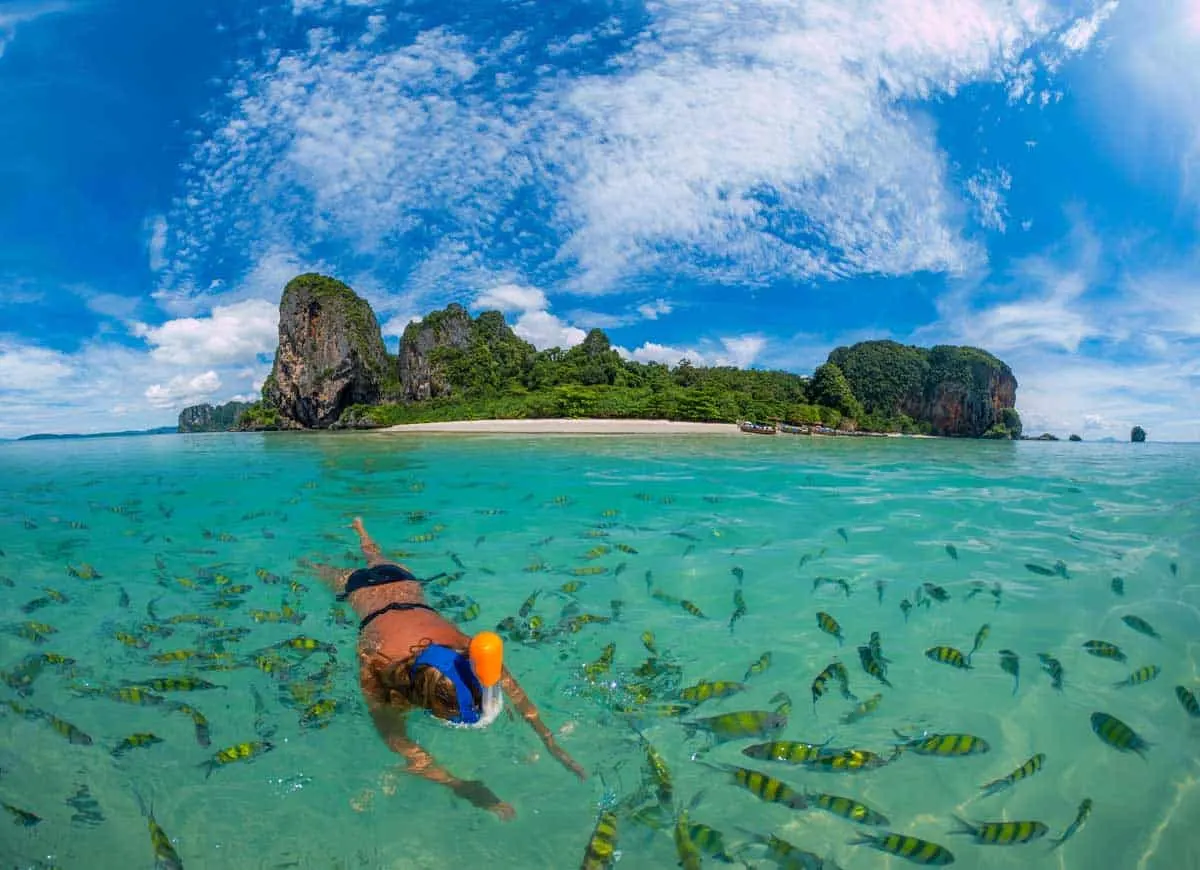 If you want to try your hand at scuba diving, you have plenty of options. If you don't have a PADI diving certificate already, you can still try a resort dive to experience the underwater world under the guidance of a trained professional. If you want to obtain your PADI certificate, there are options for 3 Day PADI open water diving courses as well as 2 and 3-day open water freediving courses.
You can find a full range of diving experiences and diving courses here. However, if you are planning on doing an open water dive course, you may want to plan and book in advance to incorporate it into your itinerary bearing in mind, the weather may determine the schedule.
Explore Phuket Town
Phuket Town has two very distinct personalities. The area of Old Phuket Town reflects the contrasting history of Thai, Chinese and Portuguese heritage in a mass of well-preserved old shop fronts, mansions, temples, and shrines that will have you feeling culturally fulfilled.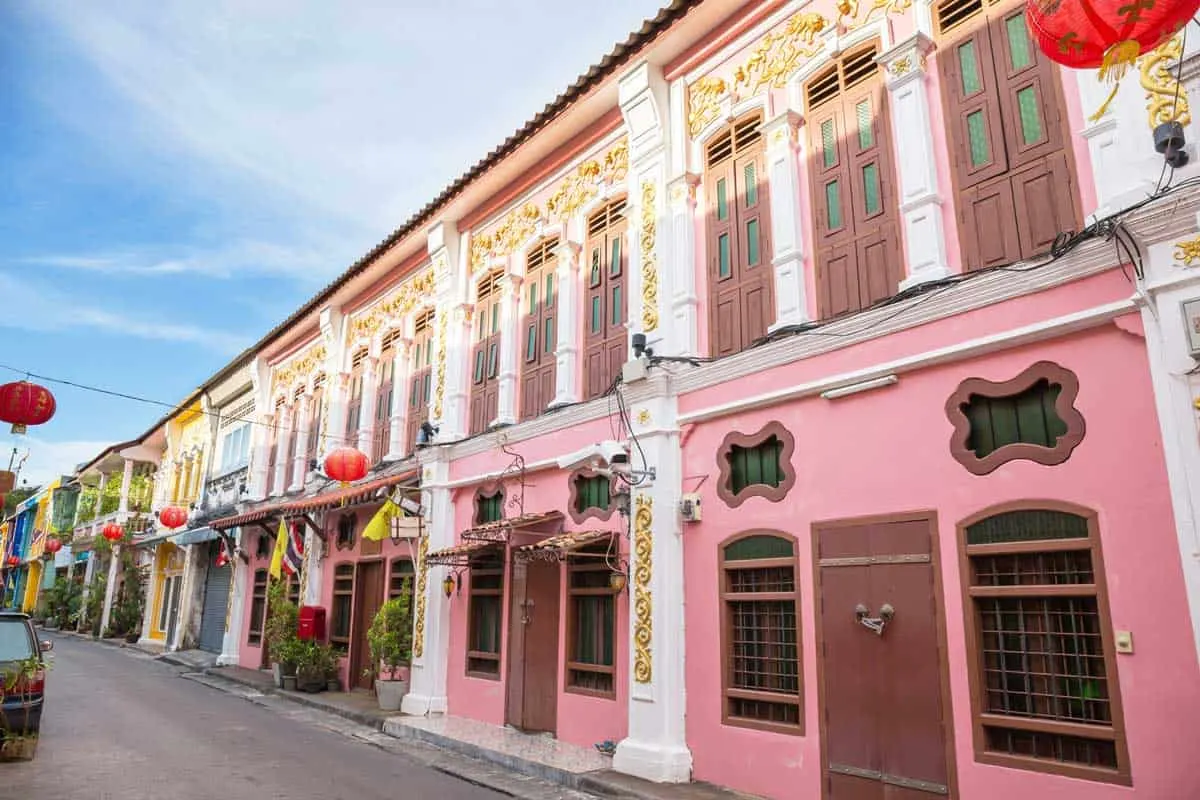 During the day, explore Phuket town's history with the Phuket Trickeye Museum and pay a visit to the Jui Tui Shrine. Take a Phuket Old Town walking food tour for some real insight into the cultural and culinary influences of Phuket.
By night, Phuket Town is host to an array of adult-only entertainment that will make even the least prudish man or woman blush. Definitely not the place to take children in the evening.
Visit Phuket Big Buddha
On the top of Nakkert hills sits the Phuket Big Buddha. Exactly as it sounds, it is one of Phuket's most distinct landmarks. However, this is a modern tourist attraction built in 2004 and not an ancient island heritage. Regardless, its size and white marble facing are stunning, as are the 360-degree views afforded to you at the hill summit. It really is a must-visit attraction in Phuket.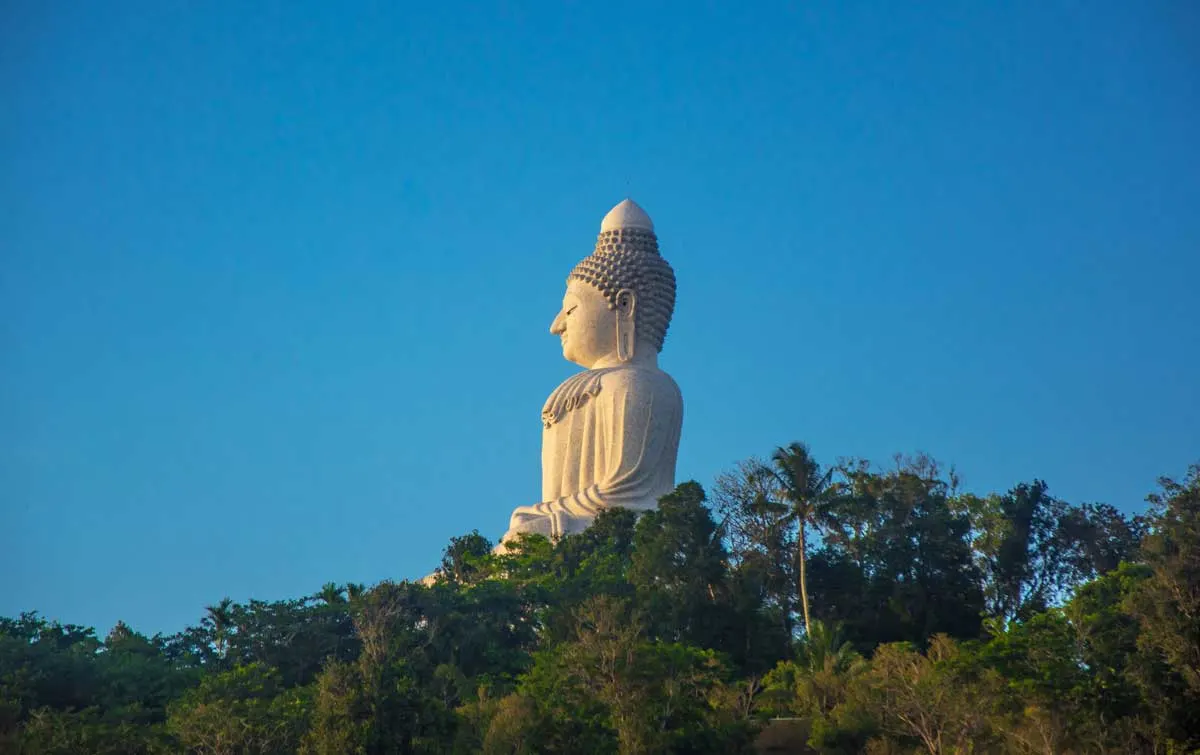 Hike up to Karon Viewpoint
If you take the time to hike up to Karon Viewpoint from Kata Noi Beach, you will be rewarded with a view of Kata Noi, Kata Yai, and Karon beaches and the beach resorts that lay between. Be sure to take a camera to capture the stunning colours of the vibrant green jungles falling into the striking blue sea.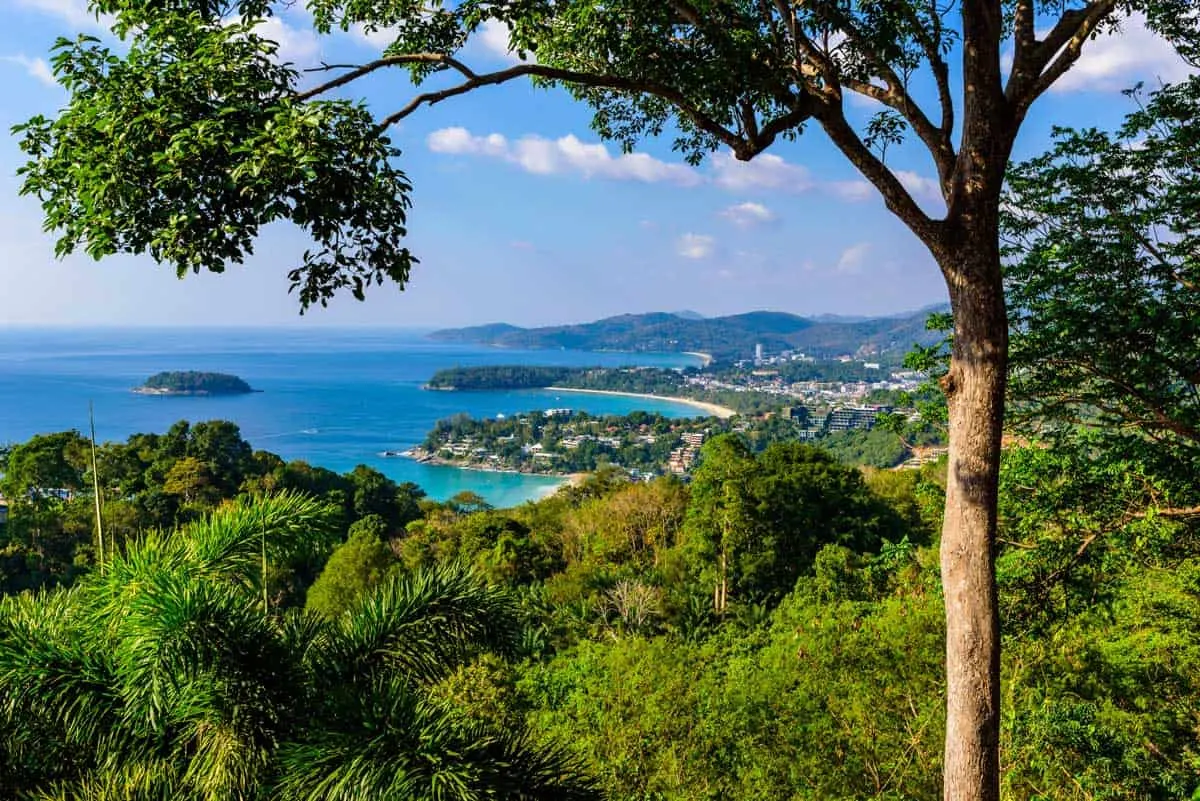 Visit a Temple
There are 29 temples in Phuket. The largest and most popular is Wat Chalong, which has murals that depict the Buddha's life story and houses a fragment of Lord Buddha's bone. Alternatively, there is Wat Phra Thong, which houses a half statue of Buddha that was damaged during a Burmese invasion.
Make sure that you dress appropriately for any temple visits. Visitors must not enter wearing shoes and women are required to cover their shoulders and knees.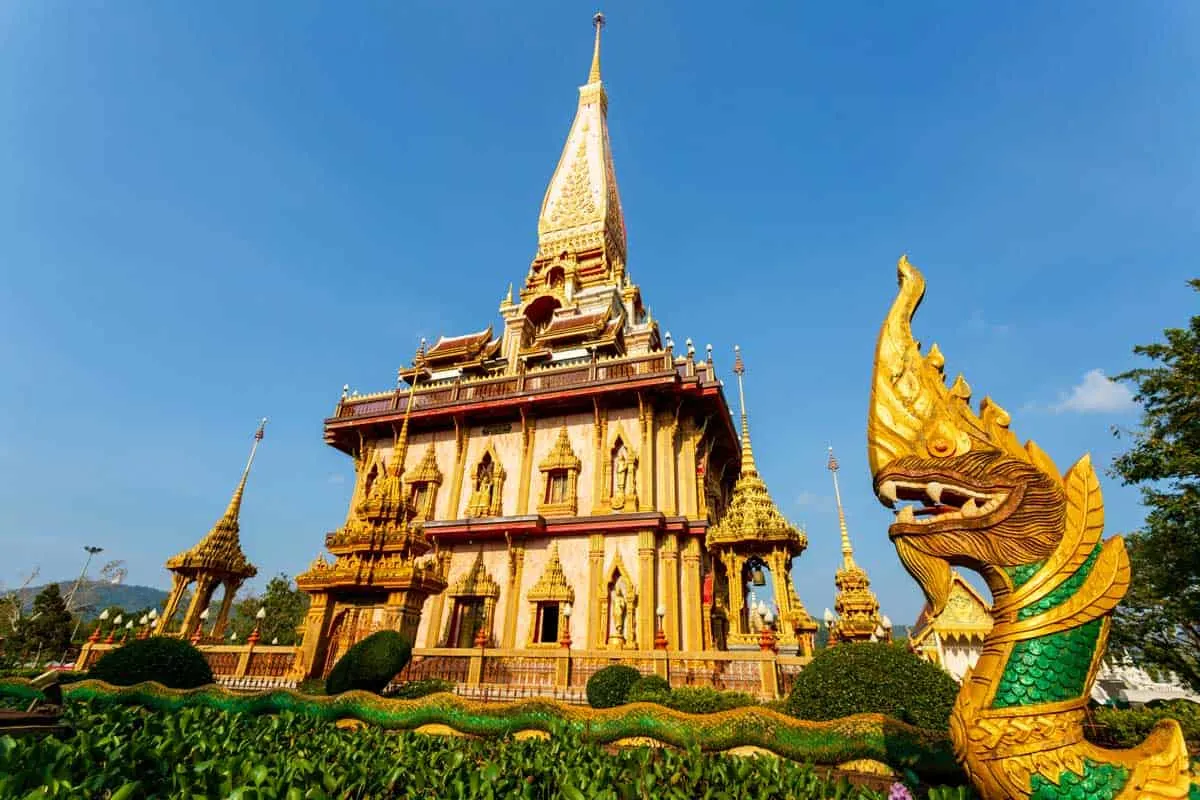 Support the Gibbon Rehabilitation Center
Many gibbons are poached from their mothers as babies to be sold as pets, or worse. Thankfully, many are rescued and rehabilitated at the Gibbon Rehabilitation Center in the Khao Pra Theaw Non-Hunting Area.
While animals that have a chance to make it in the wild are not permitted to mix with visitors, there are plenty of full-time resident animals at the sanctuary that you can meet and learn about.
The centre itself is free, however, entrance into the Khao Pra Theaw NHA is not. Despite this, consider donating directly to the centre to support their important work. You can find out more about the Gibbon Rehabilitation Centre here.
Go Shopping at Local Markets
Market shopping is a quintessential Thailand experience. The local markets of Phuket are a dazzling display of colour, textures, and tastes. One of the best options is the Sunday Walking Market, found in the old part of town. Try new and exotic fruits and vegetables and local seafood.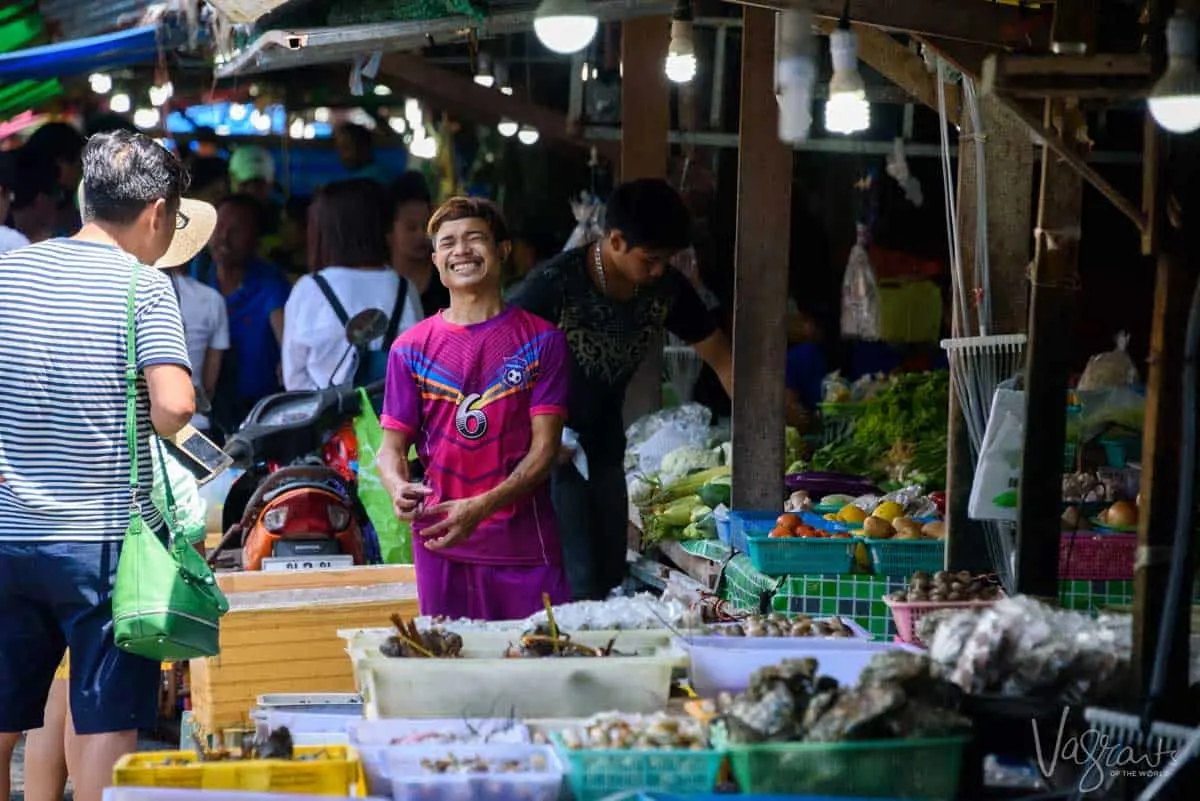 Haggling is common and expected, so get ready to enjoy the art of bartering in Thailand. We recommend always keeping it friendly and even letting the sellers get the better of you a little, you'll still come away with a good deal. After all, the amount of money is tiny for most tourists, and you are supporting local businesses with your purchases.
If you are looking for Thai souvenirs, head over to the Phuket Weekend Night Market. This market is a great location for authentic second-hand Thai products, as well as cheap T-shirts and curios. If you're feeling adventurous, try the deep-fried insects.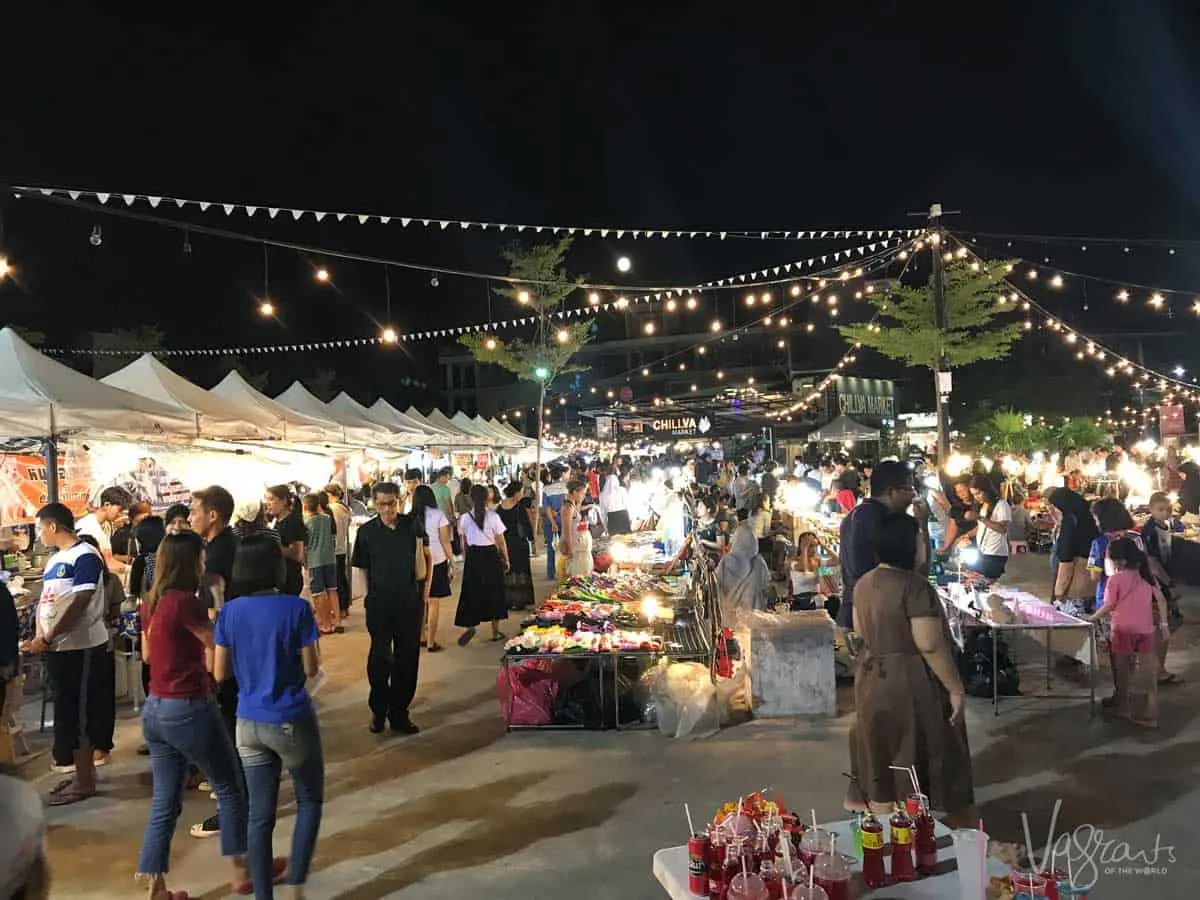 Zipline Through the Trees
Our final suggestion to try on Phuket is Ziplining at Flying Hanuman in Kathu. Zoom between treetops with the jungle racing past below you. Taking the zipline adventure will remind you of the island's inner beauty, as this can often be forgotten whilst playing on the beaches. The thick forest of Phuket makes for a great day of exploration and outdoor activities.
You can do a combined day tour with ATV and Phuket Old Town Tour as mentioned before. Or a full day combined Monkey Cave, White Water Rafting, Zip Line & Waterfall tour, or, take the 1-2.5 hour zipline adventure experience only.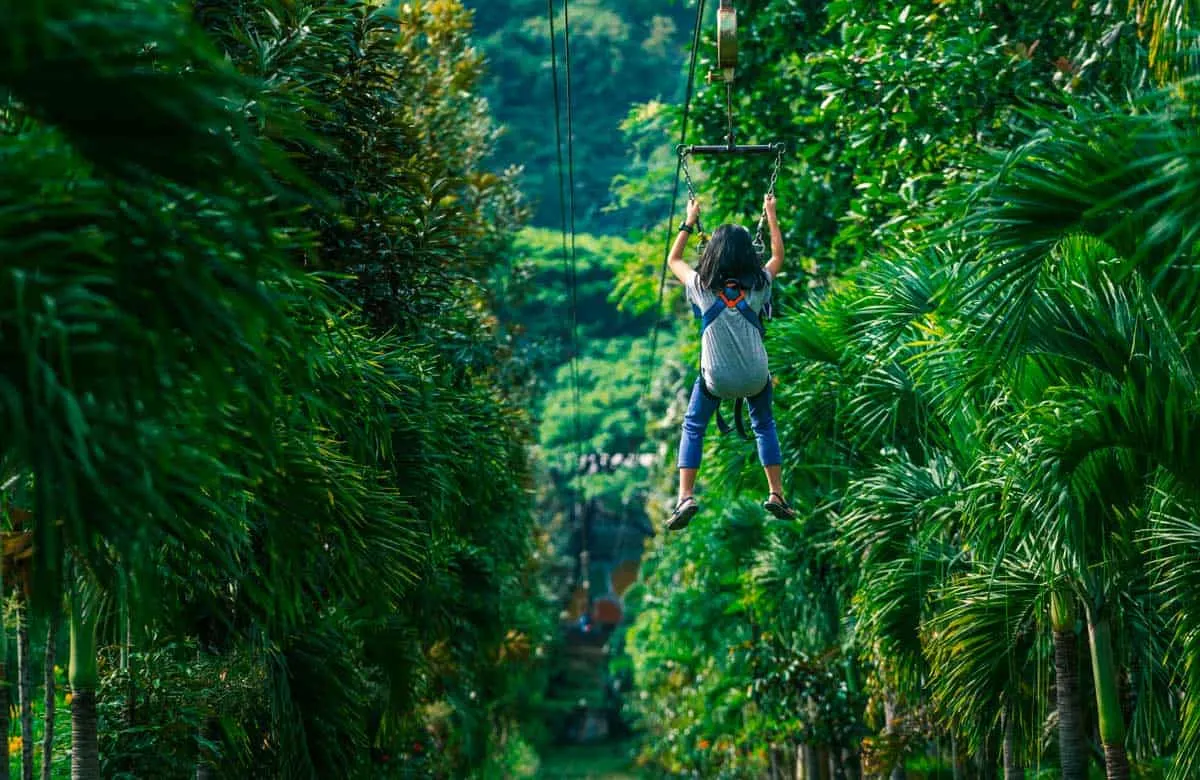 Staying Safe in Phuket
Phuket is generally a very safe island but you do need to consider your personal safety and belongings as you would anywhere in the world.
Whether enjoying the beach, exploring the jungle or taking a boat cruise, there are many ways you can enjoy your time in Phuket. No matter what you choose, always be mindful that no matter the season, the weather is always hot in Phuket, even in the wet season so take adequate sun protection and water every time you are out and about.
Also, always be mindful of your belongings, especially on the beach or in crowded situations. Pickpockets are common anywhere in the world, and Thailand is no exception. We have solutions for keeping your belongings safe on the beach here and tips for staying safe while you travel here.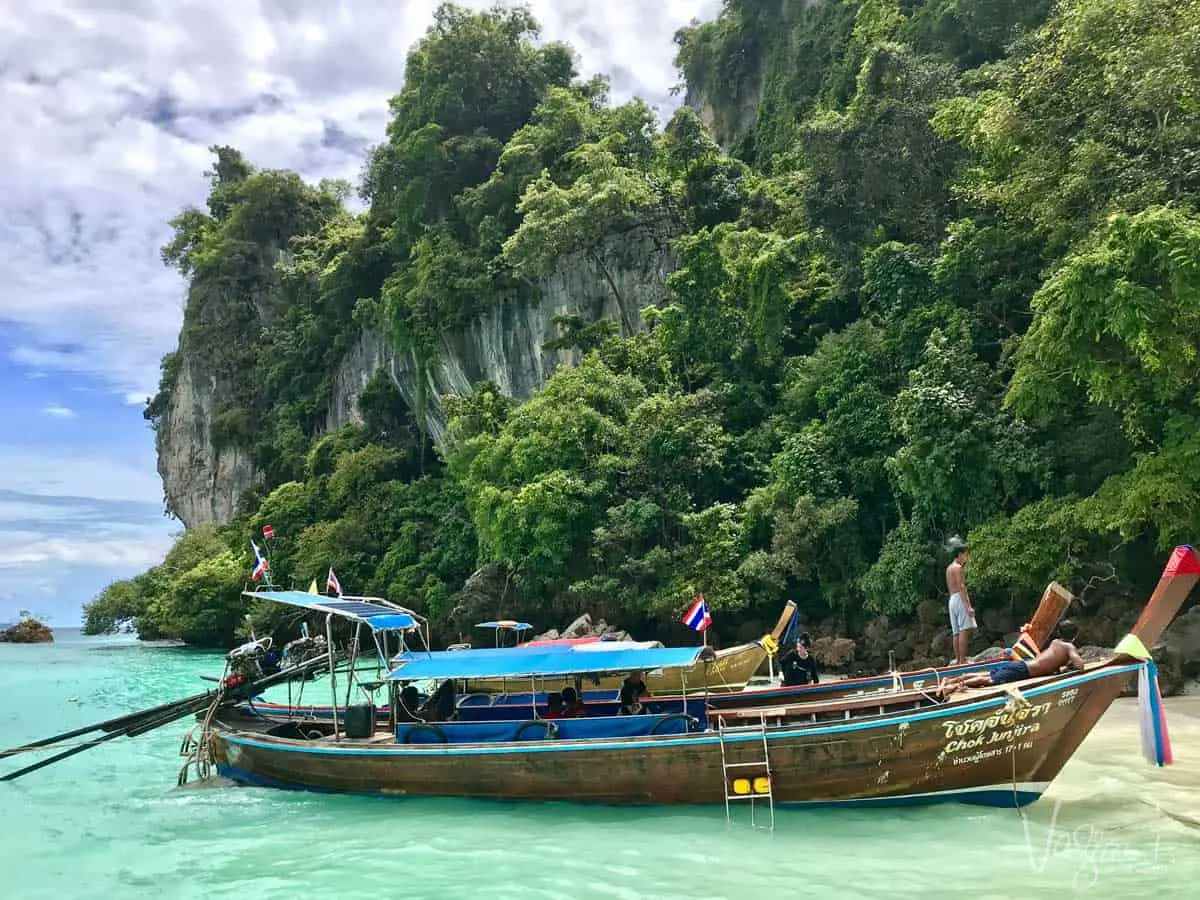 About the Author
Catalin Geangos
Catalin is the founder and editor of TravelTrained and a travel blogger who writes about nightlife, pub crawls and party experiences while travelling in Southeast Asia. He moved from Romania to the UK 6 years ago and has since travelled to over 30 countries.