Travel safety and security of personal items have always been a priority for travellers. Today, however, the stakes seem to be higher.
Anti-theft bags, anti pickpocket clothing and anti theft travel accessories are becoming more popular and more advanced than ever.
Why Do We Need Anti Theft Travel Bags & Gear?
People are travelling more than ever, and highly desirable tourist destinations are becoming more crowded each season. These are favourable conditions for pickpockets and scammers.
People travel with more high-value tech items than ever before, and while we now tend to travel with less actual cash, identity theft and card skimming is becoming more prevalent by the day.

Anti Theft Travel Gear is More Advanced and More Stylish Than Ever Before
So, while it may seem we have to be more careful than ever, it doesn't mean we have to return to the days of not so discreet and unsightly anti-theft travel gear and anti pickpocket devices that ultimately screamed tourist.
Anti-theft travel gear, bags, and devices are high-tech and stylish enough to be used in any situation, so you blend in rather than stand out.
For example; you'd never notice the difference between an anti theft travel security purse and a regular fashion purse. So we know then which are the best purses for travel – the anti theft purse of course.
RFID (Radio-Frequency Identification) travel bags, wallets and purses protect our personal information while anti-slash fabrics and innovative locking designs protect our personal belongings.
Here's a look at some of the best anti-theft travel gear and devices on the market as well as some travel safety tips for avoiding becoming a victim of theft.
Take Precautions But Also Get Travel Insurance.
We believe the best way to avoid becoming a victim of theft while you travel is to take precautions and always be vigilant but it also pays to have travel insurance.
If you do find yourself a victim of theft at least you know with travel insurance, you will be covered. Just always make sure you get a police report and keep any receipts for any out of pocket expenses incurred as a result of an incident while travelling.
Does Your House Contents Insurance Cover Valuables When You Travel?
It also pays to check if your house contents insurance covers any more expensive items such as camera gear while you are travelling.
Best Anti Theft Travel Bags
Anti Theft Cross Body Bags
The Best Travel Bags for Women
---
---
---
---
---
---
How not to carry your handbag when travelling – Hanging off one shoulder with easy access zips.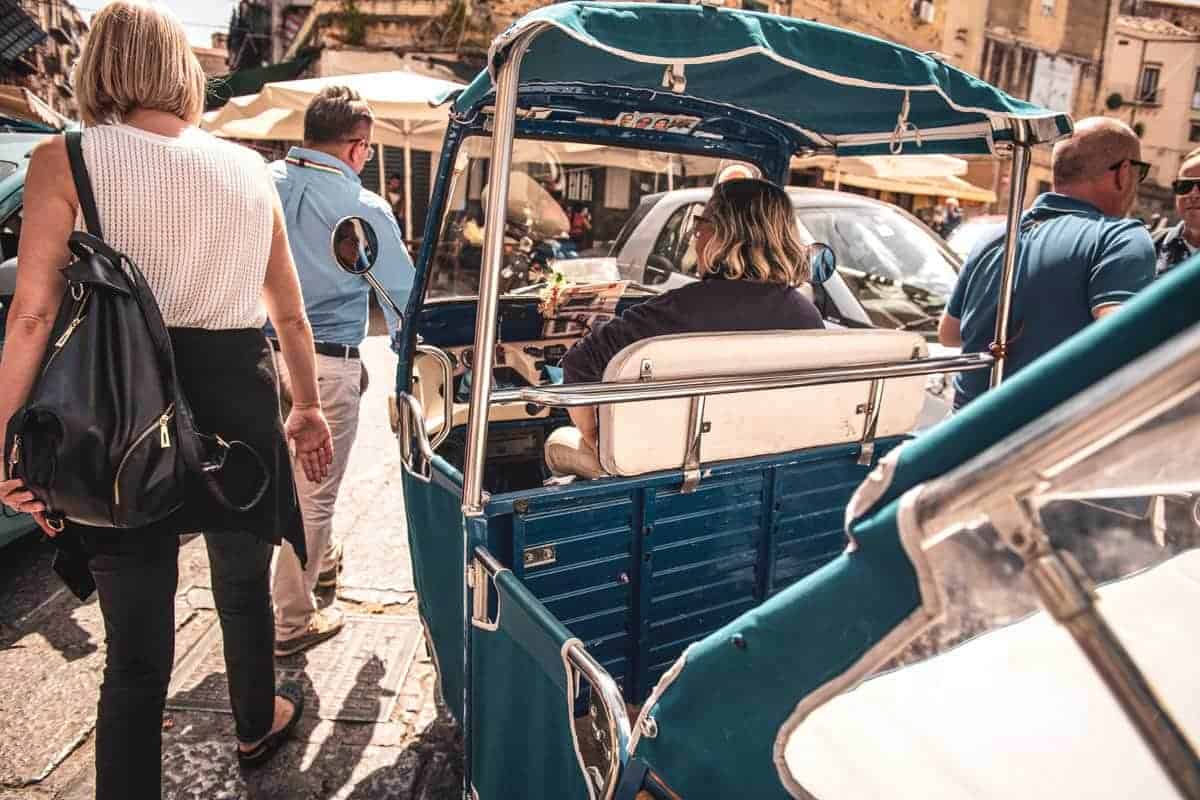 Best Anti Theft Travel Backpacks
---
---
---
---
---
---
---
Anti-Theft Travel Beach Totes.
---
---
RFID Blocking Wallets and Purses
---
---
---
---
Luggage Padlocks, Anti Theft Cable Locks and Locking Luggage Straps
Luggage Locks and Cables
---
---
---
Lockable Luggage Straps
---
Luggage Locator
---
Anti Theft Devices to Keep Your Tech Gear Safe While You Travel
---
VPN for Travel. Protection From Online Theft
By now most people understand the merits of having a VPN (virtual private network), especially when you travel. Using the internet when you travel, even on your own devices can pose security risks. Logging on to public networks with your own devices in hotels, cafe's and airports or using shared computers can open you up to the online theft of your personal information including financial details, usernames and passwords, even your browser cookies.
A VPN or Smart DNS offers you a virtual safe place in cyberspace to keep your sensitive online information secure from online hackers. A good efficient Smart DNS also gives you the bonus of being able to stream content from your favourite online providers such as Netflix or Amazon Channels
from anywhere in the world by virtually putting your computer in the country you want to stream from.
We have tried many VPN and Smart DNS services over the years but have found Unlocator to be the best so far.

---
Keep Your Camera Safe
Anti Theft Camera Bags
---
---
Anti Theft Camera Straps
---
---
Pickpocket Proof Clothing
There is some fantastic travel clothing on the market these days that is not only comfortable and functional but also more fashionable than ever before. Thankfully, the travel clothing market is now applying the same principles to anti-theft or anti-pickpocket clothing and accessories.
Or rather, applying anti-pickpocket functionality to the latest travel clothing trends and styles.
Some people will still want to go as far as stashing spare cash in a zippered sock or a pair of pocket worthy briefs. And some ladies are opting for the surprisingly popular Silk Undercover Bra Stash to hide their credit card and other smaller valuables. Considering the quality and innovation of today's pickpocket proof travel clothing; there's really no need to hide your valuables in your smalls.
Obviously, it is prudent to keep a spare card or cash somewhere other than on your person and always to be vigilant, but with the latest travel clothing, you can feel pretty comfortable about keeping your smaller valuables and devices safe from pickpockets throughout the day.
Women's Pickpocket Proof Clothing
---
---
---
---
---
---
Unisex Pickpocket Proof Clothing
---
Mens Pickpocket Proof Clothing
---
---
---
---
---
Additional Advice on Safe Travel
Remember, while anti-theft travel gear is a great precaution, it does not guarantee you won't become a victim of theft while you travel but it will certainly improve your chances. It is more common for people to have individual items stolen from inside bags or from their person than having a thief take off with an entire bag. This is where anti-theft travel gear makes it harder for thieves to succeed.
Being cautious with your personal belongings and staying vigilant while you travel is always the best way to ultimately avoid becoming a target of crime.
---
---