While tourists flock to Brussels and Bruges, those in the know are sneaking off to Ghent.
Why? Because Ghent is shaping up as one of the best cities in Belgium.
Although relatively small, Ghent is a contemporary and vibrant city. It boasts enough impressive canal-side architecture to rival Bruges and an arts scene to put Antwerp in its place.
Did we mention it is home to Hubert and Jan van Eyck's Adoration of the Mystic Lamb or The Ghent Altarpiece? A piece critics claim as the first major work of the Renaissance.
Ghent also has one of the most exciting culinary scenes in Europe. A wealth of hip and happening bars as well as a full calendar of unique festivals and events including the very popular Ghent Festival in July each year.
Mix this with the local's infectious love of their city, a good night out is all but guaranteed in Ghent Belgium.
While one of the best things to do in Ghent is to indulge in the cities finest cuisine and culture, neither of which are in short supply so is simply enjoying this beautiful city by night.
Like a lady all dressed up in her finery, ready for a night on the town, Ghent really comes into her own when the sun goes down and there's a reason for that.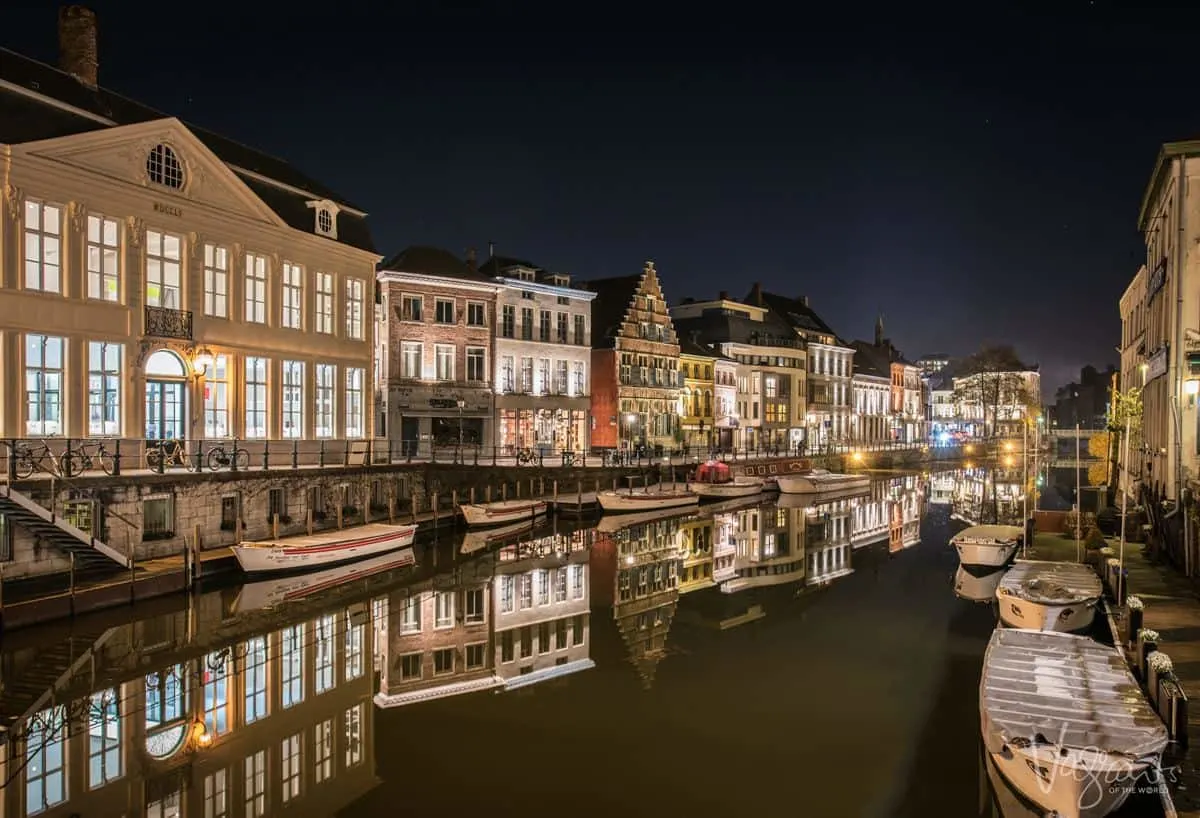 The City of Ghent has put a lot of thought into how their city shines at night. A carefully designed lighting plan by famous lighting designer Ronald Jéol is the result.
The lighting plan not only captures the essence and beauty of Ghent in a play of light and dark but also reduces light pollution while decreasing public energy use. The city aims for an energy reduction of at least 20% by 2020. Form and function combined beautifully with an eye on the future.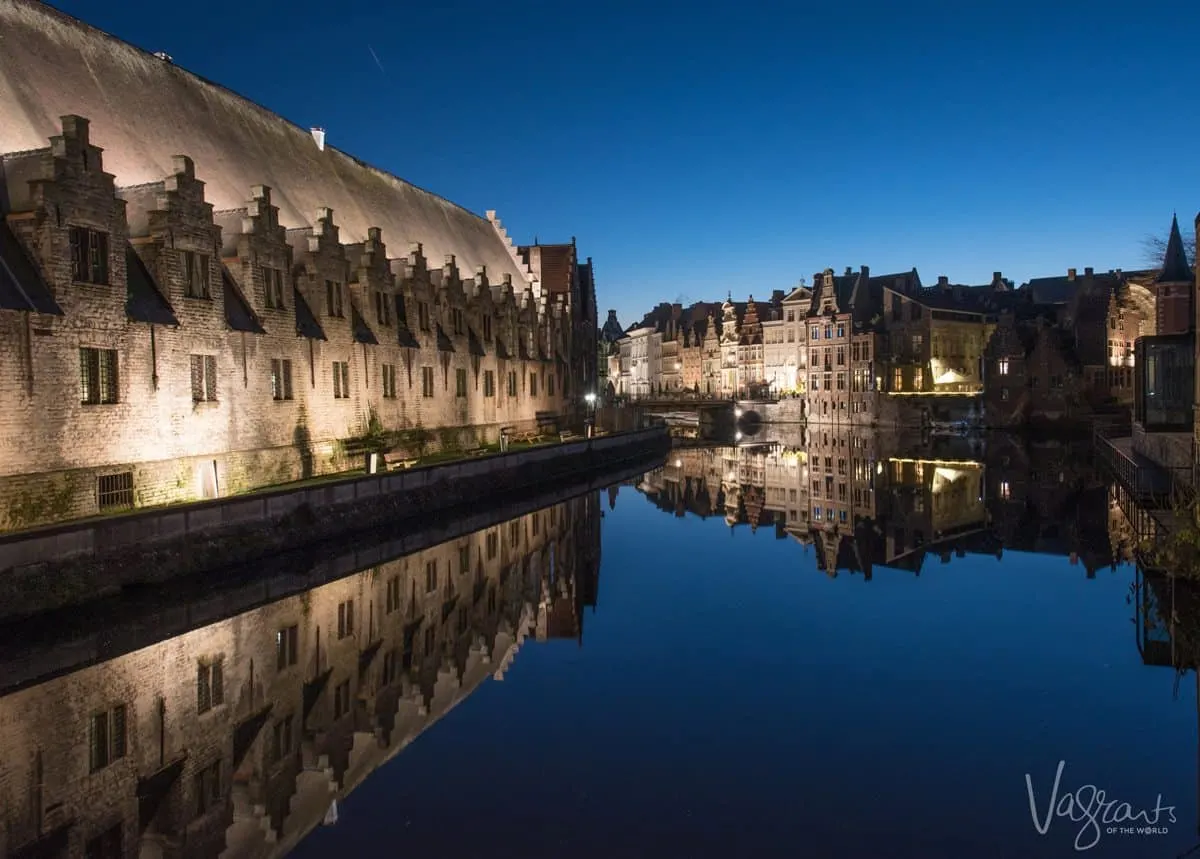 So beautiful is Ghent's internationally acclaimed lighting plan, it plays centre stage to the Ghent Light Festival which attracts light artists from all over the world to the city every three years for a spectacle of the arts and light. The initiative also has the honour of being awarded 3 stars by the Michelin Guide.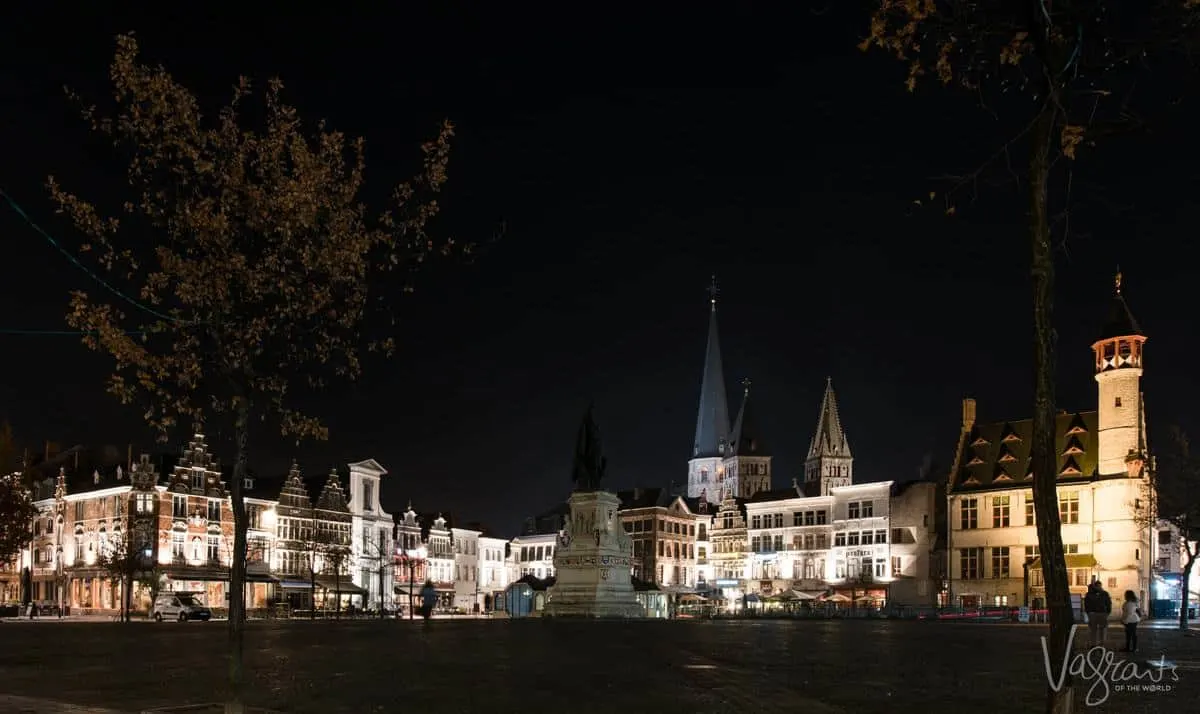 To get the most of this carefully choreographed urban illumination, spend a night in Ghent taking the Ghent Illuminated Walk. A self-guided city walking tour put together by The City to enjoy the historical centre in all its illuminated glory. A 2-hour walk taking in the cities best historical buildings and monuments is one of the most wonderful things to do in Ghent.
Along the way, there's always an opportunity to enjoy Ghent's other nightlife. Stop at any of the lovely bars or cafe's and enjoy the city views while sampling one of Ghent's 300 or so varieties of beer. After all, other than chocolate and waffles, what is Belgium known for?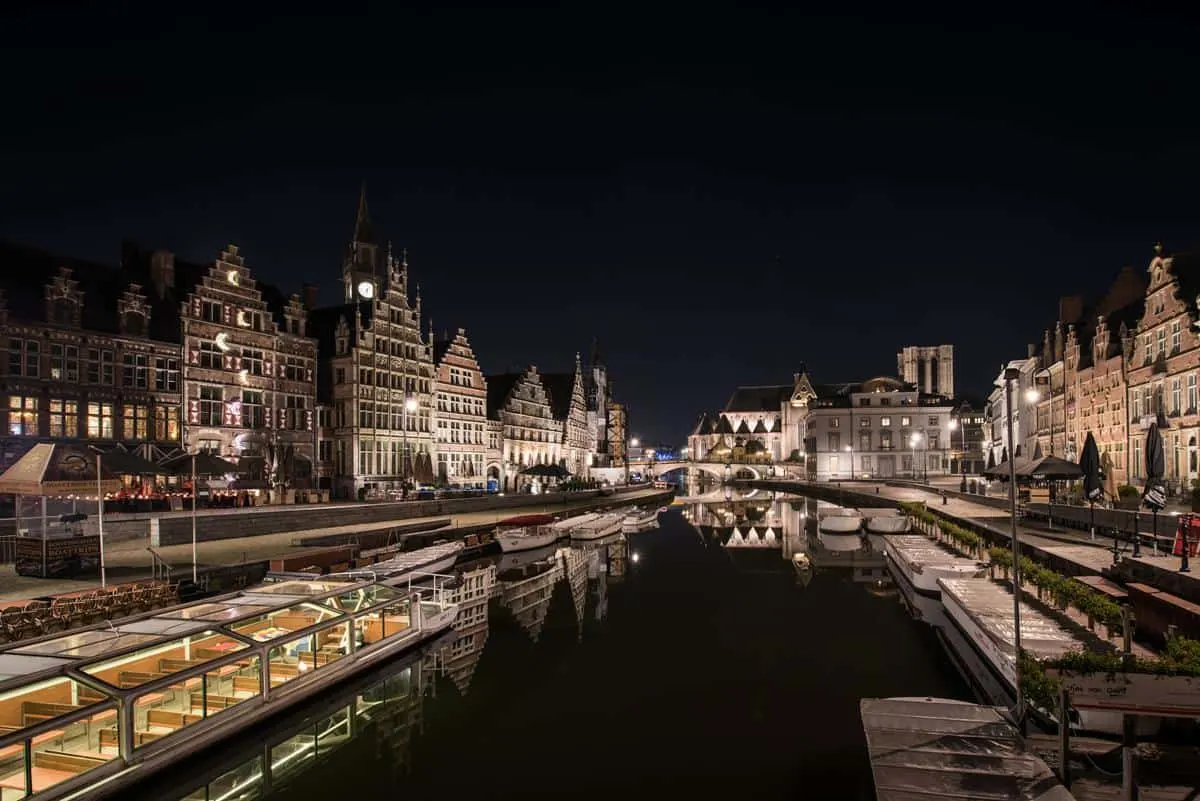 Don't leave your walk too late in the evening though because functional lighting returns to the city after midnight. Plus, you still want to make it to one of those exciting new restaurants causing a scene in the Michelin Guide.
What better way to enjoy a city. A self-guided city walk of illumination followed by a gastronomic experience Ghent is becoming famous for.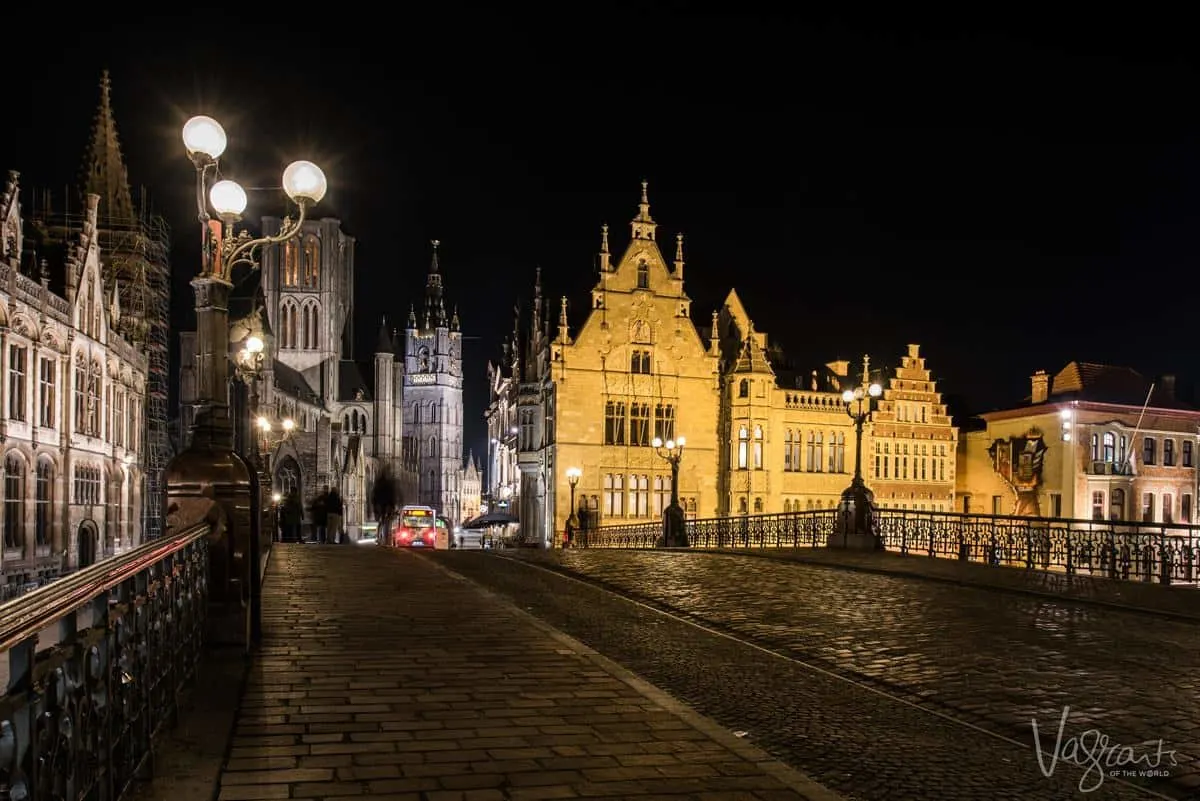 National Geographic describes Ghent as "The third most authentic destination in the world". Perhaps this has something to do with the lack of tourists compared to Brussels and Bruges or is it more to do with a local attitude towards their city. Either way, when you visit Ghent you will definitely find a refreshingly high local to tourist ratio.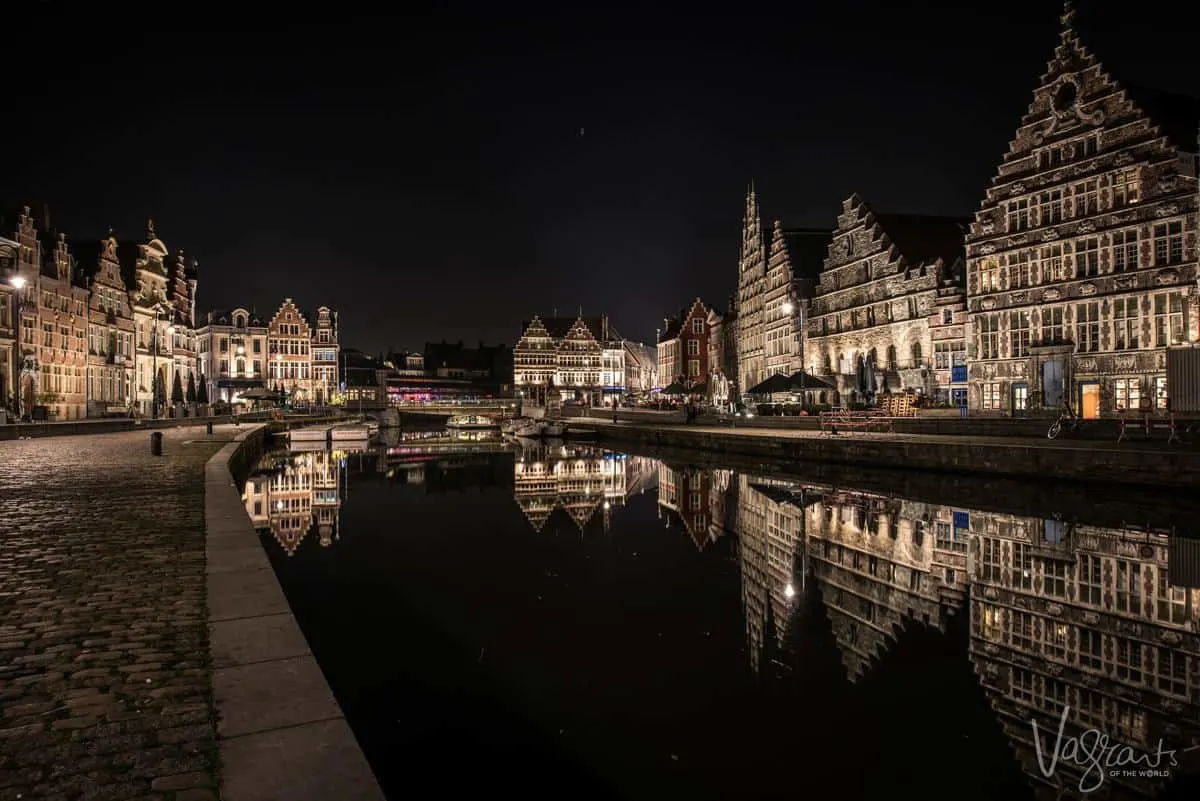 Take the night walk and you won't have to do battle with hoards of selfie stick-wielding tourists for a nice photo. You will more than likely meet the local photography club out on a night shoot or locals stopping to take a quick smartphone snap of their beautiful city. Obviously, the lovely night scene never gets tired.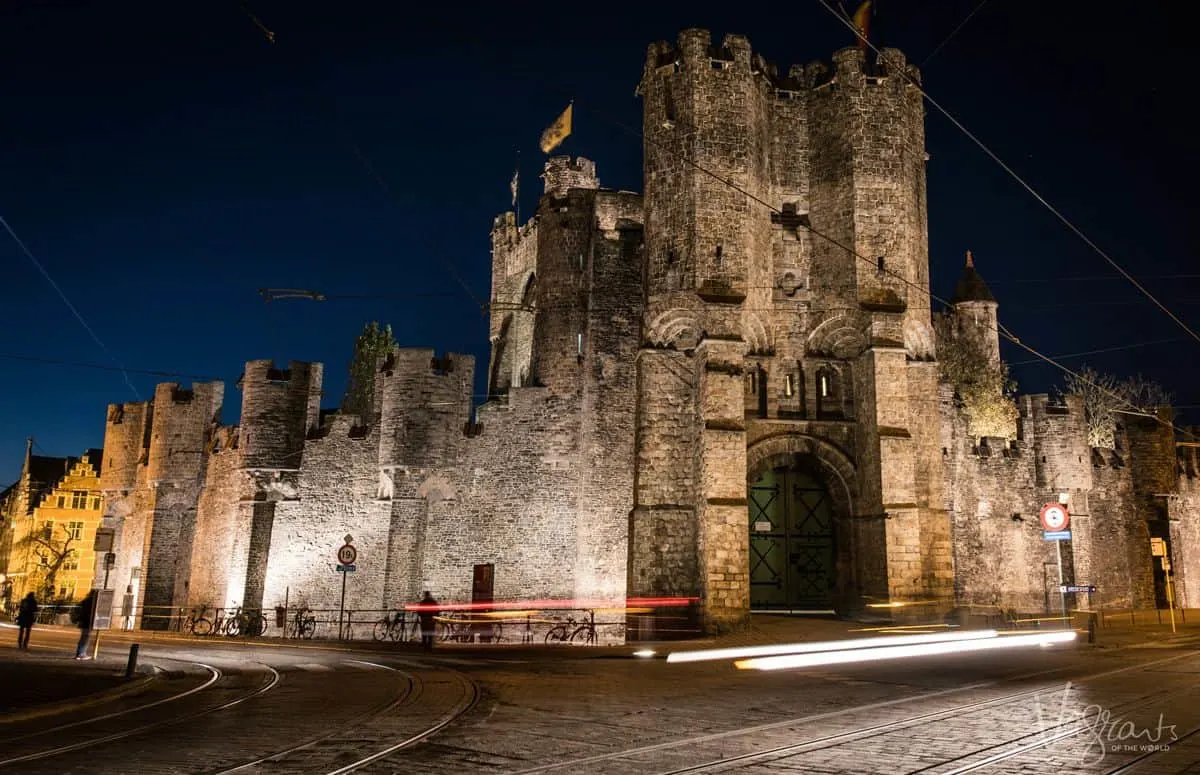 While Bruges and Brussels may, for now, be the biggest tourist attractions in Belgium, it won't be long before Ghent starts making a bigger mark on the tourist radar. Although, as much as Ghent likes to shine, we think she may also enjoy just a little anonymity. How else will she retain the authenticity she has become famous for.
Perhaps Ghent will remain the pearl between Brussels and Bruges a little longer, for those in the know.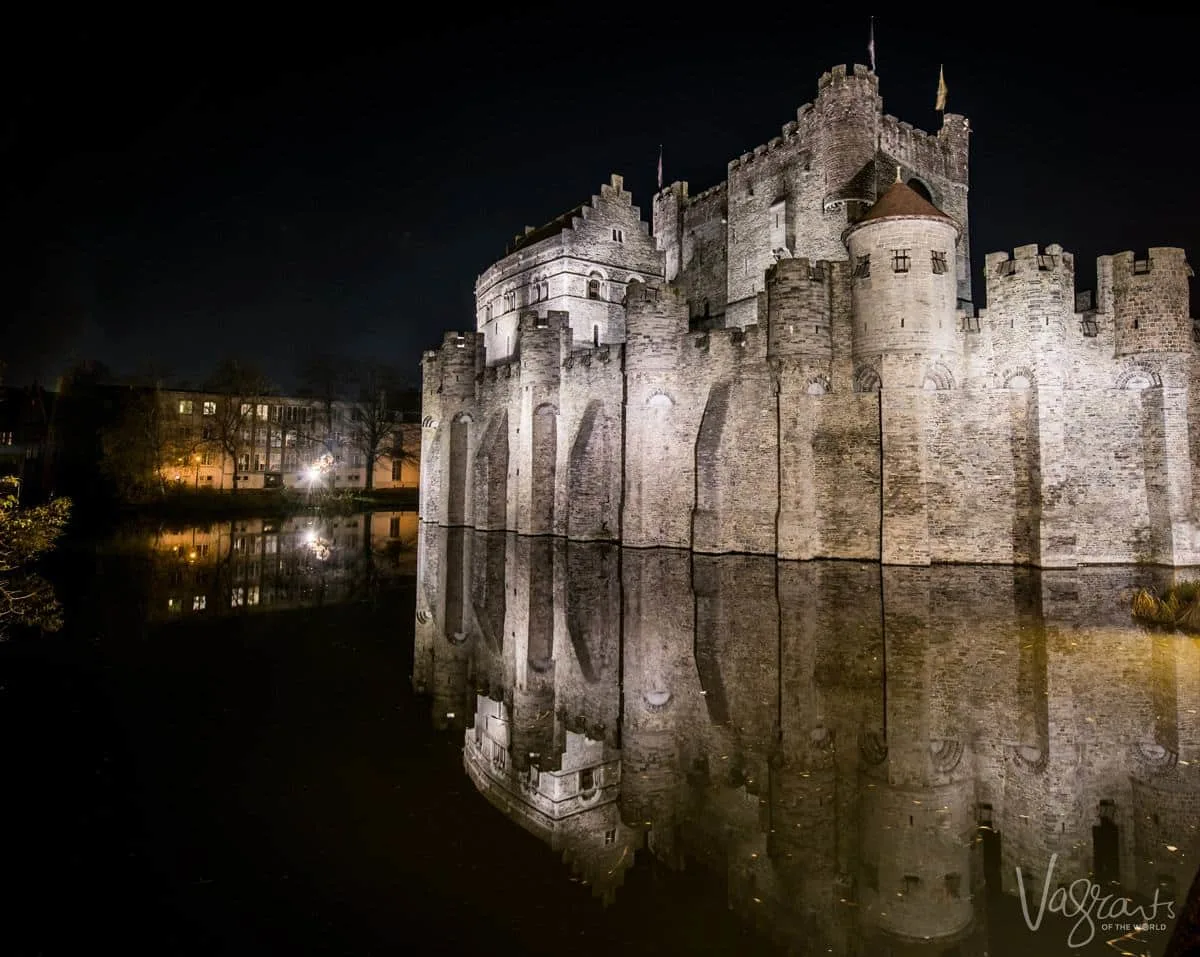 Quick Facts
Region:
Ghent is situated in the north-west in the Flemish region of Belgium. It is the third largest city.
Belgium is part of the EU and in The Schengen Area
Getting There:
Ghent is less than an hour from Brussels. There are two main airports Brussels International and Brussels South Charleroi Airport. Direct Airport transfer in Brussels is available on arrival.
Regular trains connect from all Belgian and European cities.
Language:
Dutch is the main language spoken in Ghent and the northern parts of Belgium. French is also widely spoken throughout.
Currency: Euro