Scenic river cruises in Europe offer a luxurious way to see some of Europe's stunning cities, towns, and landscapes. All you need to do is sit back, relax, and indulge as you experience the sights, sounds, and cultures along the shorelines of Europe's most beautiful rivers.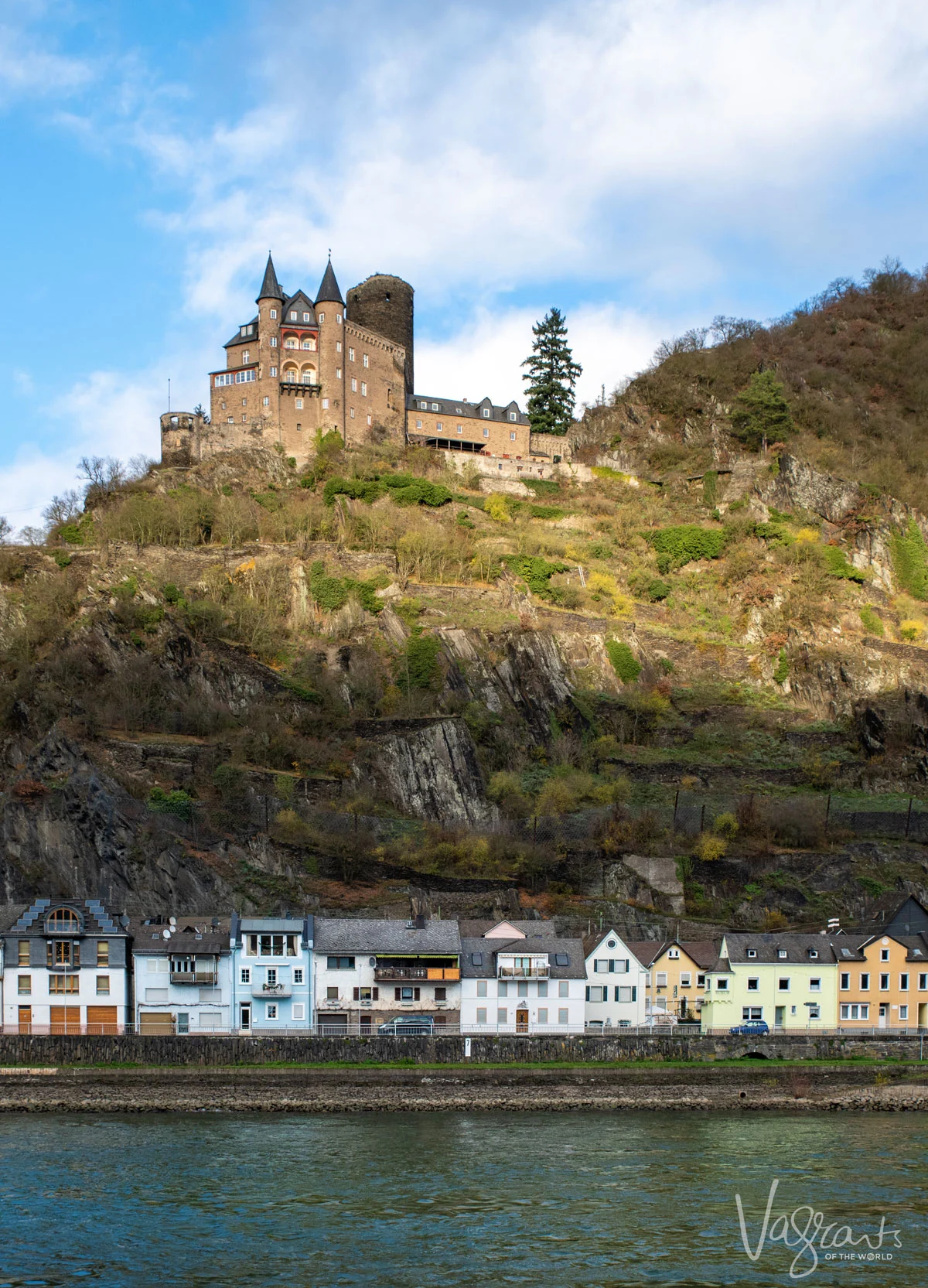 Tips to Prepare for your River Cruise
Why Take A River Cruise
European river cruises are a fantastic way to fit as many incredible experiences as possible into one trip. From the Rhine and Seine to the Elbe and Danube, there is no shortage of rivers in Europe – and they'll often take you straight past some of the most incredible scenery and landscape.
Imagine seeing a medieval town or a castle worthy of a Disney movie as you cruise past, enjoying a relaxing morning cup of coffee. Then dock at a city like Strasbourg, Amsterdam, Prague, or Vienna to explore on your own straight from the ship or join one of the many shore excursions offered.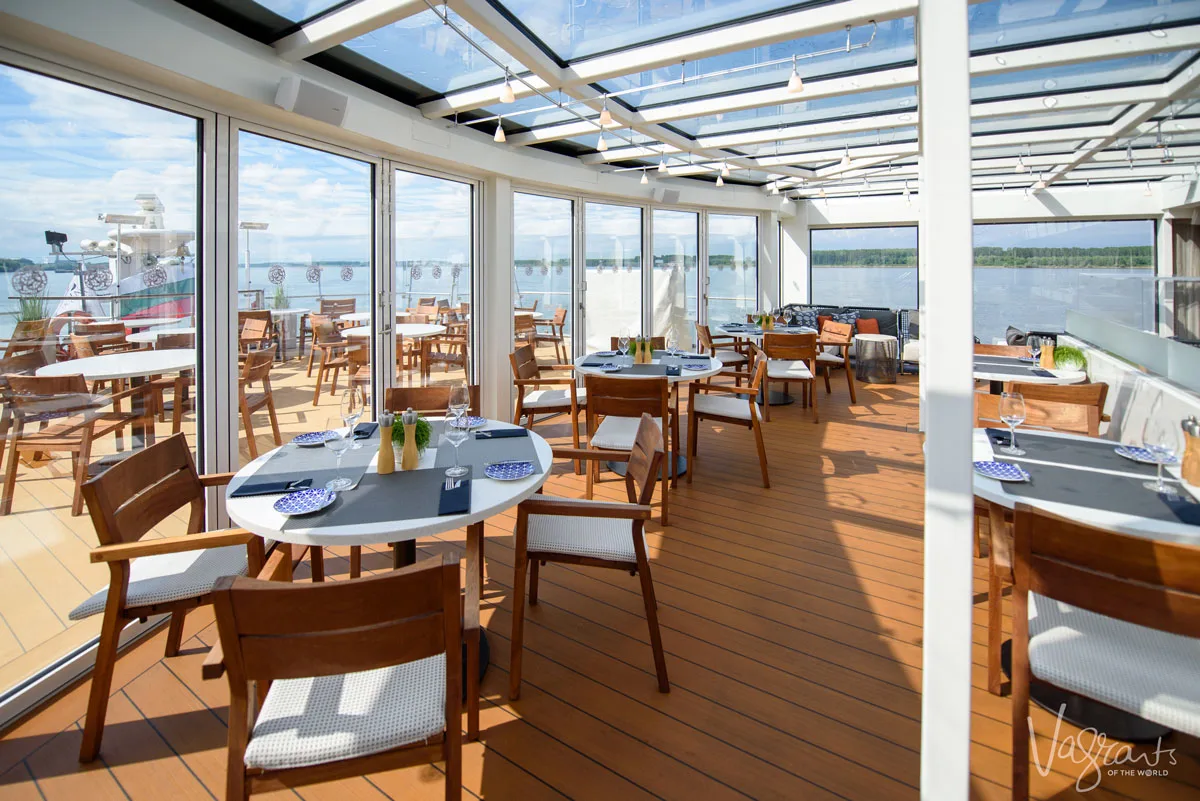 This is the beauty of a river ship over an ocean cruise – they can cruise close to the best sights and attractions and dock right in the middle of cities and towns. This allows you so much more flexibility to see and experience more.
Sounds impressive, right? This is why river cruising is one of our favorite ways to explore Europe.
The Best Scenic River Cruises in Europe
River Cruises in Holland and Belgium
A cruise through Holland and Belgium will take you through the vast network of scenic canals and rivers. You will visit some of the most beautiful European cities and towns and enjoy the stunning landscapes of the Netherlands' iconic windmills and tulips.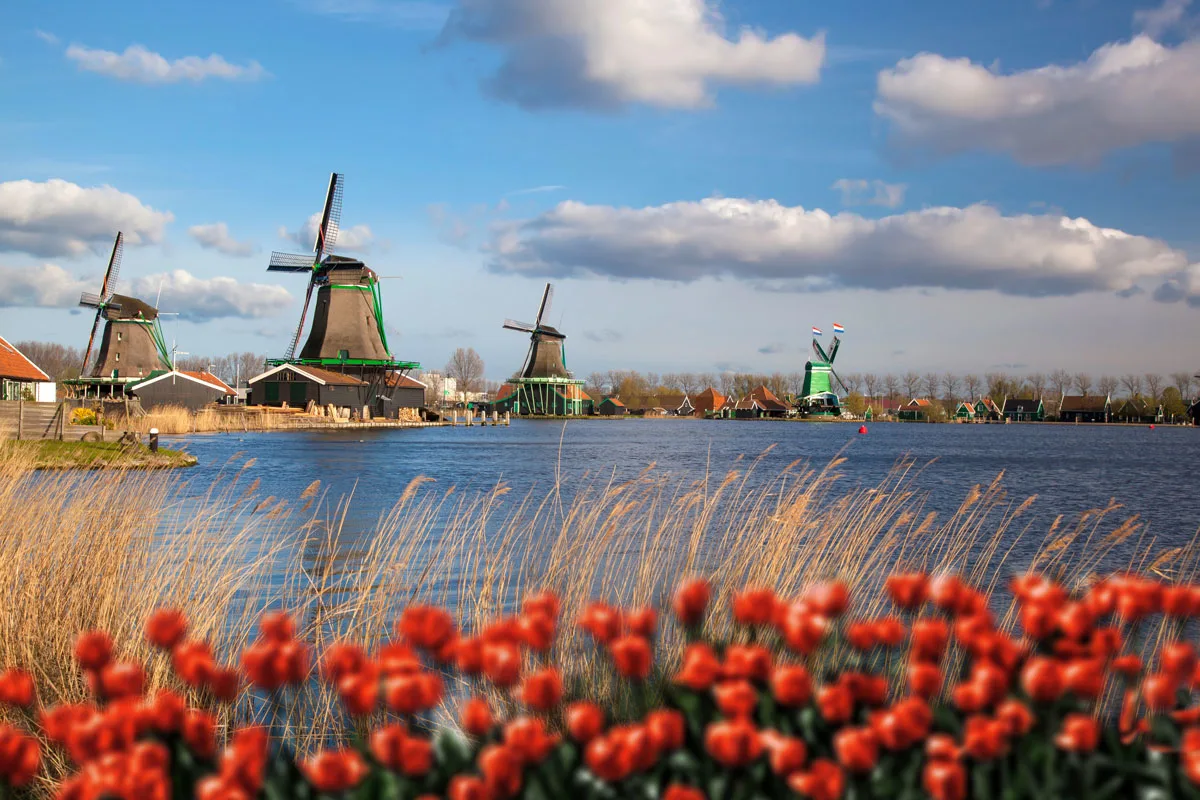 A 'Tulips & Windmills' tour allows you to easily explore some of Europe's most dynamic and culturally rich cities from the luxury of the cruise ship. Indulge in cosmopolitan Amsterdam on a day trip and see world-renowned paintings and magnificent Gothic churches in Belgium.
A Holland and Belgium cruise is an incredible European river cruise covering up to eight destinations, usually spanning ten days.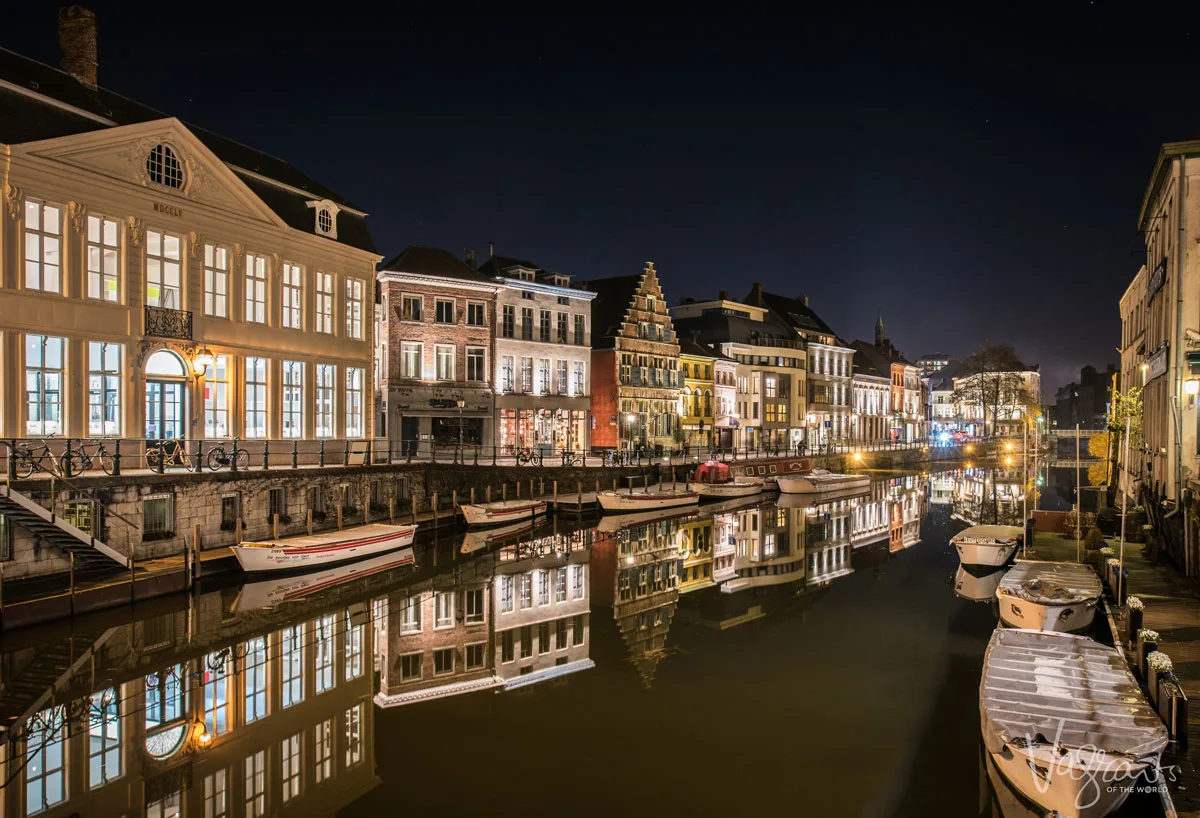 Rhine River Cruises
When it comes to the best river cruises in Europe, the Rhine River is often what people imagine. The famous river Rhine runs through six countries – Switzerland, Liechtenstein, Austria, Germany, and France.
There are many different Rhine river cruise routes, but each is guaranteed to take you past some stunning scenery unlike any other European river cruise, including a staggering array of castles.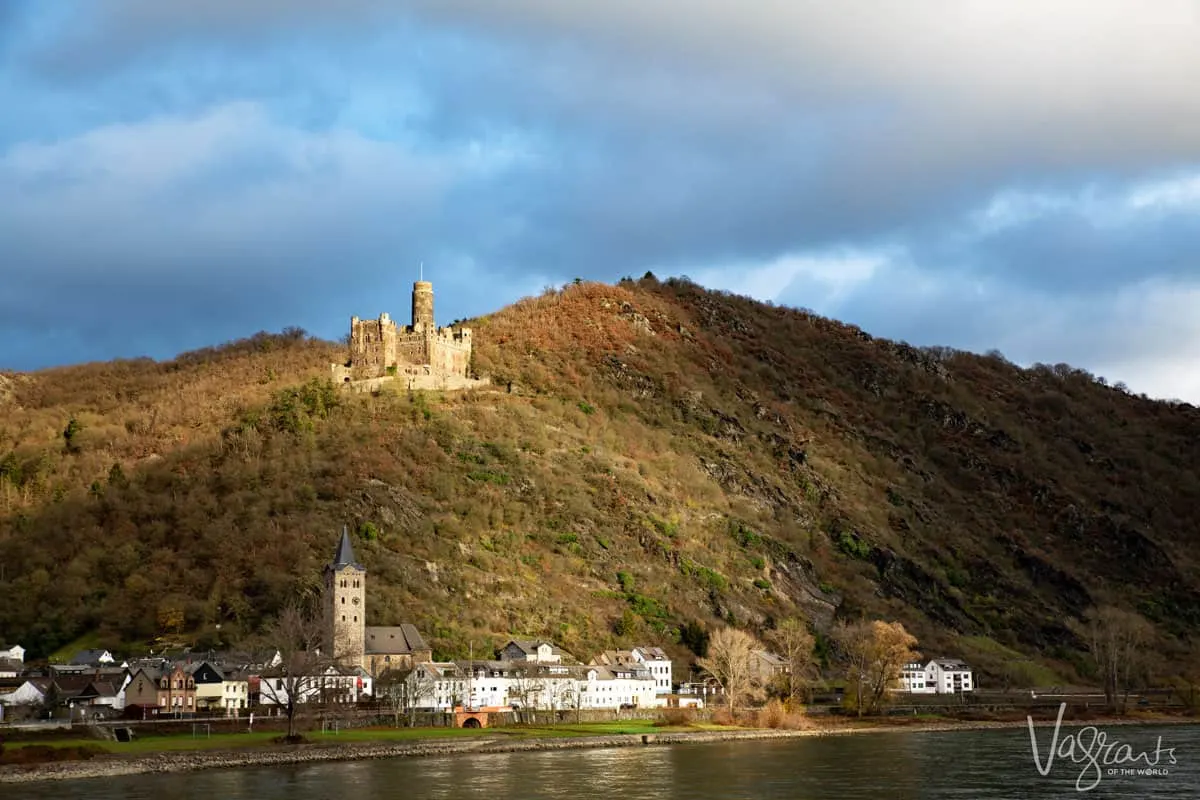 A typical Rhine river cruise route is Amsterdam to Basel, Switzerland, which will take you past castles, medieval towns, vineyards, enchanting forests, mountains, and quaint historical cities. You may also cruise straight through a UNESCO World Heritage Site.
The Upper Middle Rhine Valley, located between Rudesheim and Koblenz, Germany, is designated a UNESCO World Heritage site thanks to an incredible collection of well-preserved castles, historic towns, and vineyards.
The Rhine also offers the best opportunities to visit some of the best Christmas markets in Europe on a Rhine Christmas Market Cruise.
Moselle and Main River Cruises
See more castles from your ship than you're likely to see on any other cruise by cruising not just one but two rivers – and possibly even three, as parts of the Rhine river are often cruised on this tour as well.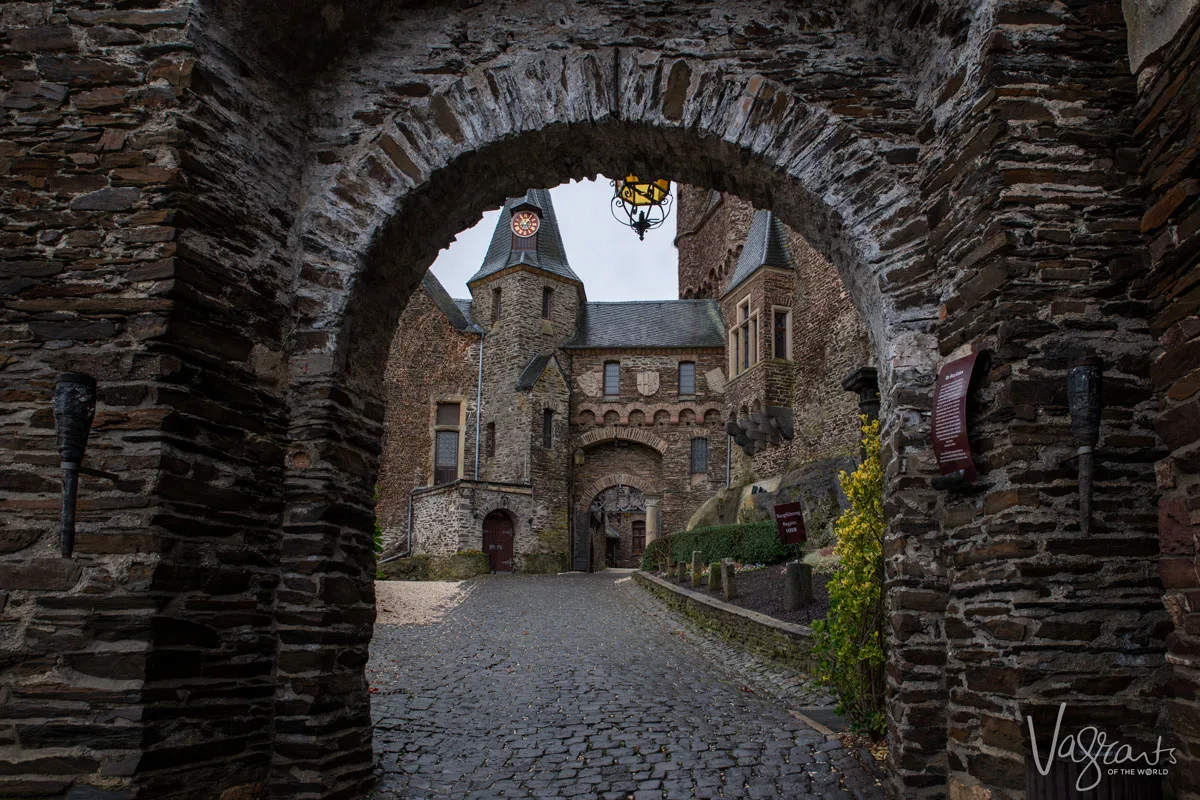 This may be one of the best European river cruises because of its variety. The Moselle takes you through Germany's scenic valleys and villages, while the Main heads through forests and medieval towns.
Itineraries vary, but you'll likely cruise from spectacular cities in Germany to the Main River and onto the Rhine, finally taking you across the Main-Danube Canal.
Burgundy, Rhone River, and Provence River Cruise
Relax on a river cruise and unwind somewhere luxurious while you travel to Burgundy, the Rhone River, and Provence.
Wine lovers will enjoy tasting locally produced wine in Beaune and Burgundy, and food lovers will delight in the local cuisine offered in Lyon, France.
The cruise also takes you to Medieval Avignon, the Roman remains in Arles, Vienne in France, and many other destinations that will make this river cruise one to remember.
Seine River Cruise
Imagine an itinerary that takes you from the City of Paris onto Caudebec, Rouen, and Normandy with the chance to visit some of the most iconic tourist destinations in Paris, such as the Eiffel Tower or the Notre Dame Cathedral.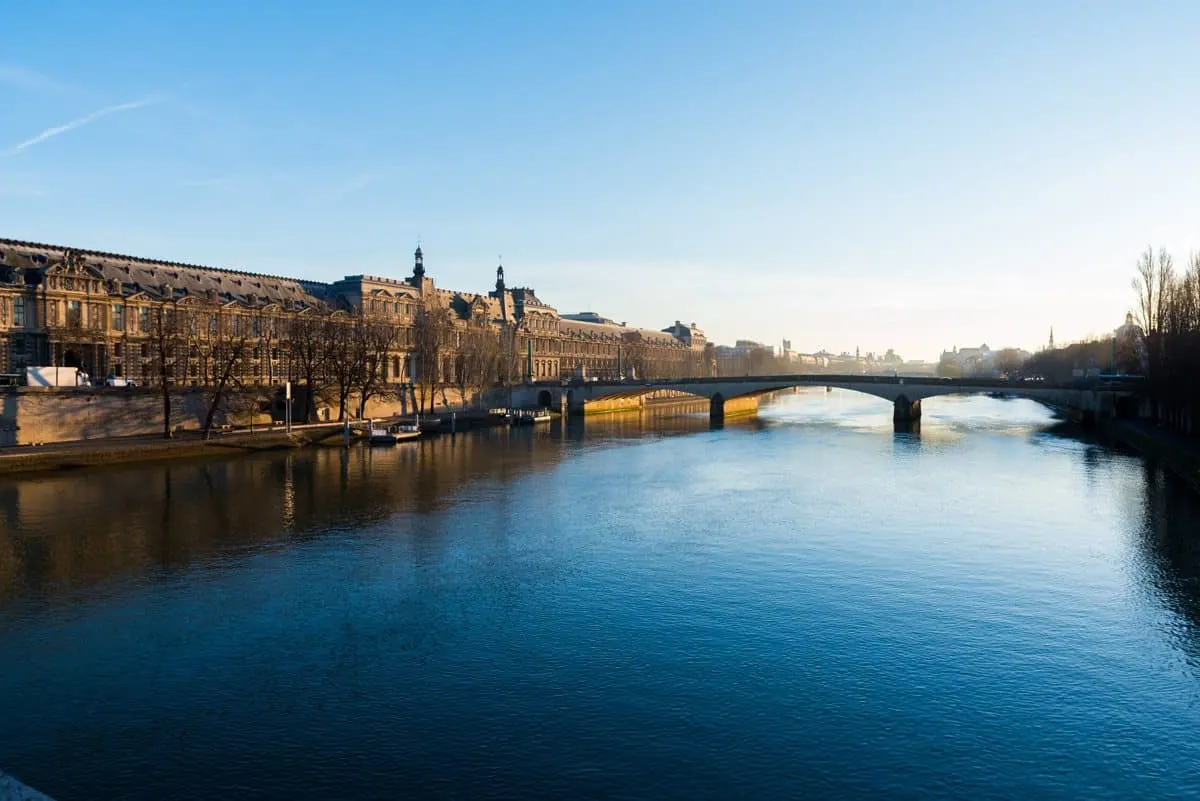 Follow in the footsteps of the Impressionists cruising the Seine between the Norman Coast and Paris. Soak up the atmosphere as you travel down the Seine alongside working vessels and barges.
Visit Normandy, a city steeped in history. See the charming farmhouse where Claude Monet lived, a setting that inspired many of his most famous works. Discover the history of Joan of Arc in Rouen and Normandy's American Military Cemetery and World War II beaches.
A cruise on the Seine is one of Europe's most iconic and scenic cruises.
Elbe River Cruise
Opening up some of Europe's lesser-known waterways, the Elbe river cruise is ideal for history lovers. Visiting Berlin and Prague, the "City of a Hundred Spires," and immerse yourself in culture while enjoying incredible landscapes as you travel down the Elbe.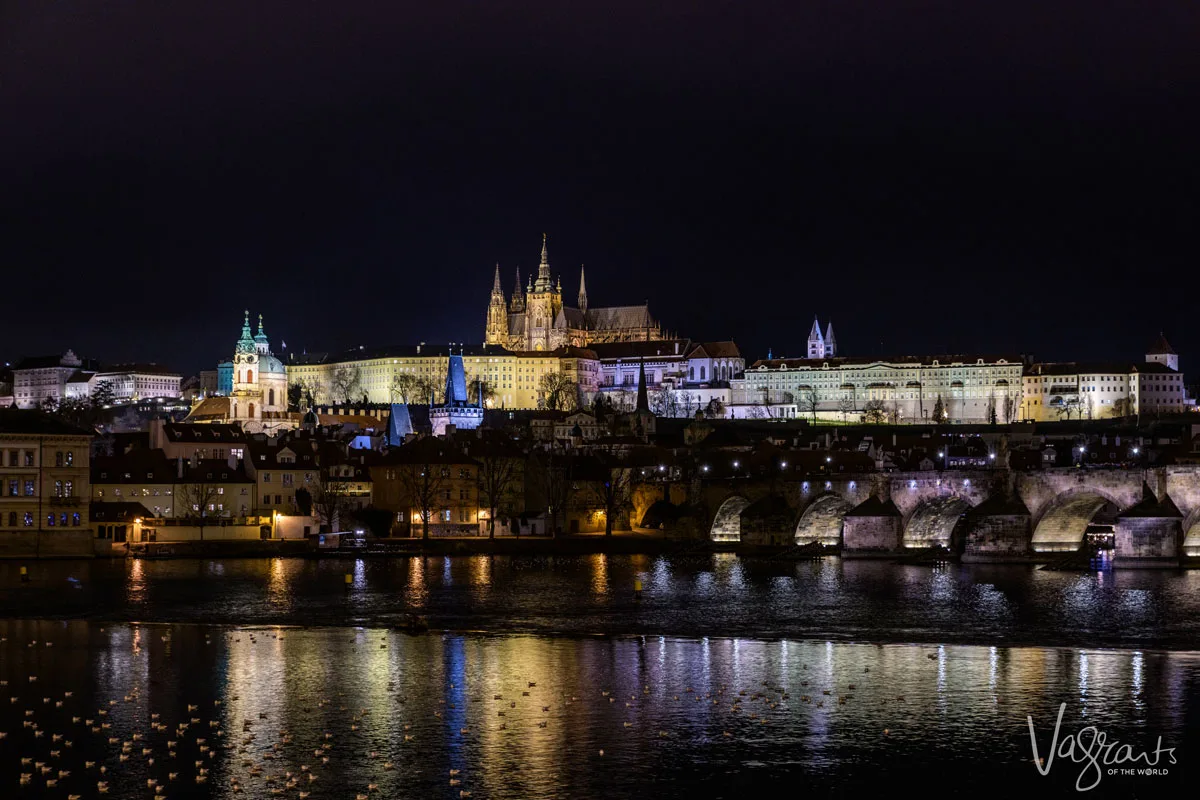 Enjoy days out in Dresden, a city nearly destroyed in World War II, and Meissen, a town world-renowned for its porcelain. Visiting Litomerice in Czech and Saxon Switzerland, the Elbe river cruise shows you parts of Europe that other tours may miss.
An Elbe river cruise is one of Europe's most scenic river cruises.
Upper Danube River Cruise
The Danube River is Europe's second-longest river, spanning over 1,700 miles and touching 10 European countries. Since the river is so large, most European river cruises focus on just one part of the Danube.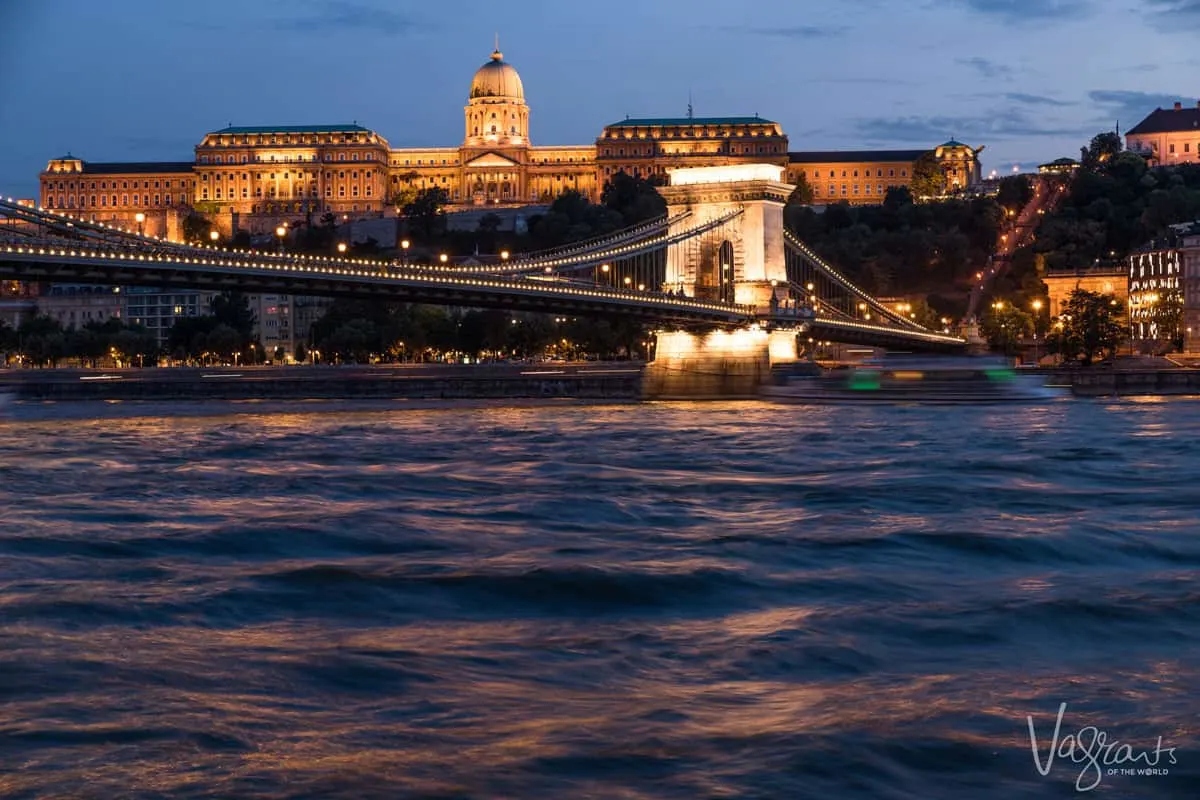 Cruises through the Upper Danube will take you to countries like Germany, Austria, Slovakia, and Hungary. If you're lucky, the cruise will pass by one of the most photographed spots in Europe – the Hungarian Parliament building at night.
Other incredible cities and sights on this scenic river cruise include Vienna, Budapest, Salzburg, and Old Town Bratislava, along with the famed Wachau Valley wine region in Austria.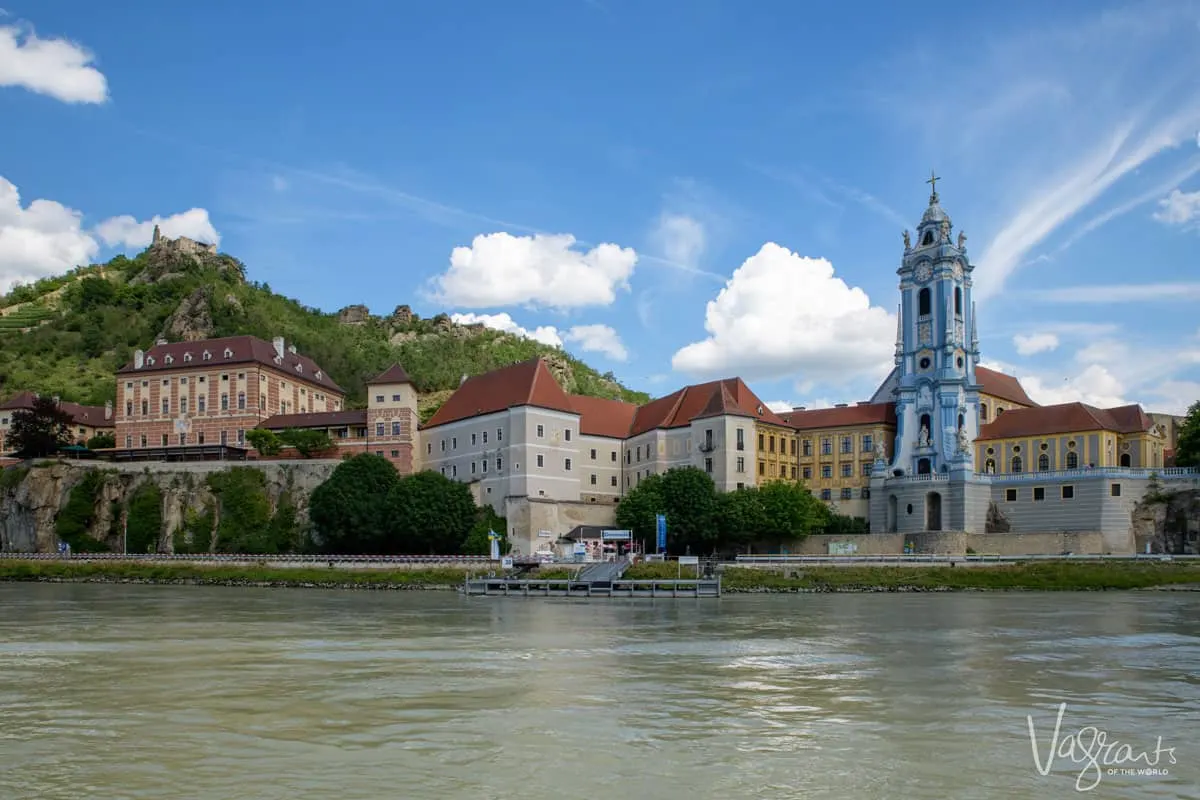 Discover the Beauty of the Danube River
Lower Danube River Cruise
The Lower Danube will take you through parts of Eastern Europe. Most tour routes on the Lower Danube run between Budapest and Bucharest, Romania, taking you through Romania, Croatia, Serbia, Bulgaria, and Hungary.
Beauty can be seen from your balcony on the Lower Danube. But what puts a tour down the Lower Danube firmly on the list of top river cruises in Europe is the 62-mile stretch between the Balkan and Carpathian Mountains. This gorge is not just stunning but also one of the deepest parts of a river in the world.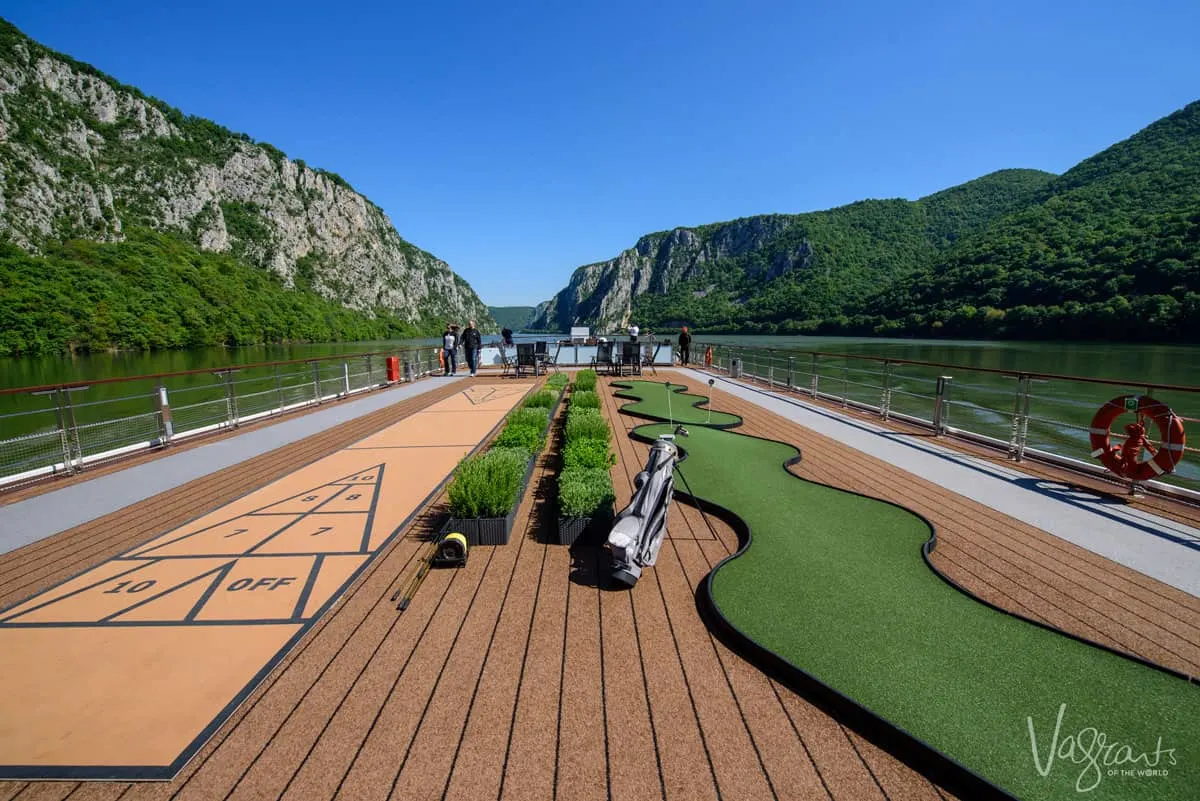 French River Cruise
For a slightly different river cruise experience, consider a cruise out of Bordeaux, France, along the Garonne and Dordogne Rivers. This (often shorter) European river cruise takes you through Southwest France's best wine regions.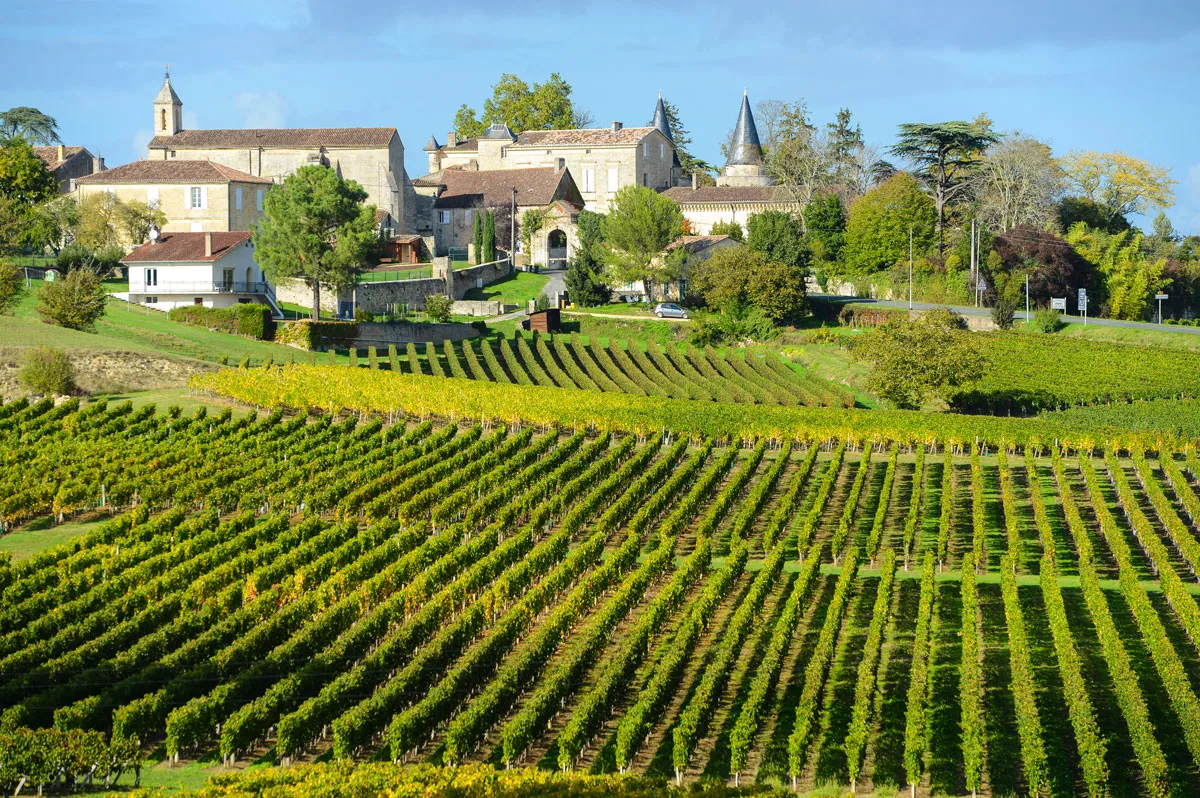 Most of these cruises include more time docked in Bordeaux than not, as most ships spend at least two nights here. But the city of Bordeaux is so beautiful it's worth every second.
Many of the activities on these tours are wine-centric, exploring the ports, vineyards, farms, and forests of Aquitaine. Hunt for truffles in Périgord, enjoy wine tastings and tours of the region's famous Émilion, Médoc, and Sauternes, and savor the best fresh oysters at Arcachon.
Douro River Cruise
While you may not hear as much about the Douro River as other scenic river cruises in Europe, it doesn't mean it's any less stunning. The Douro is one of the most beautiful places to visit in Portugal and one of the most famous wine regions in the world.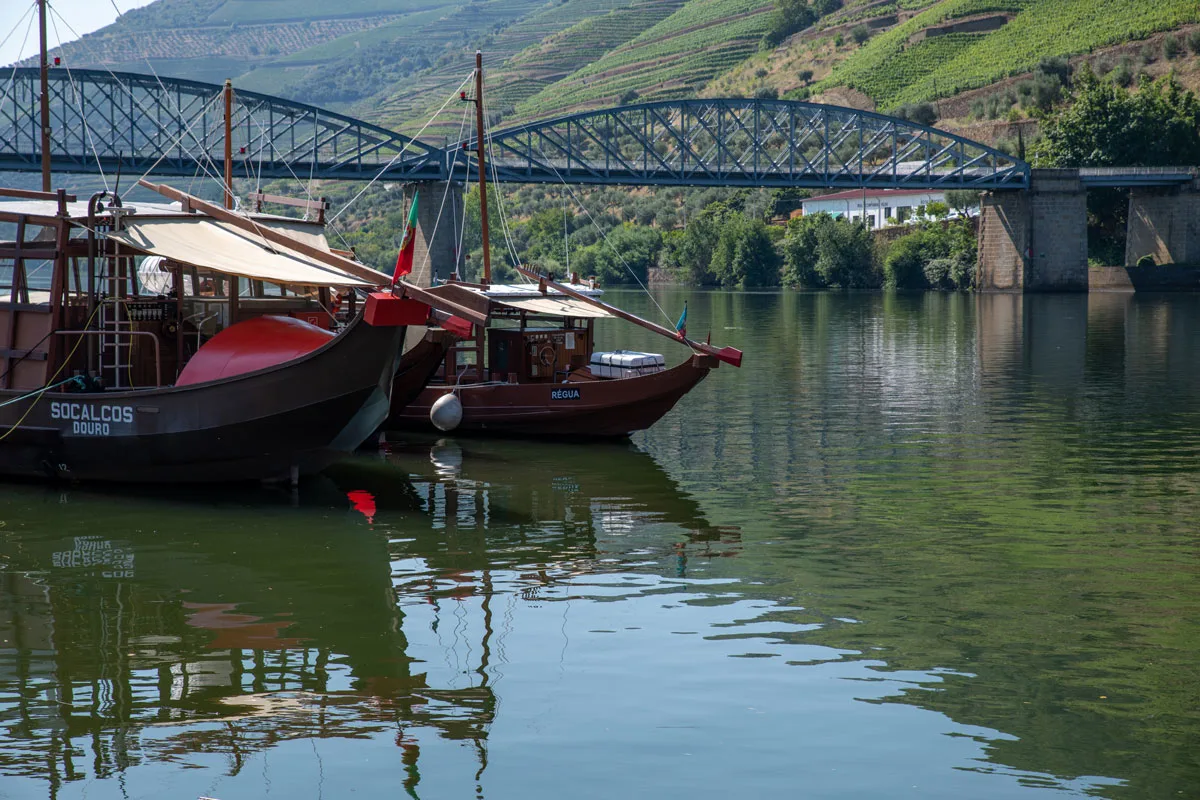 While the Douro is a popular day trip from Porto, it is possible to indulge in a multi-day cruise along the magnificent Douro River, starting in Porto and finishing in Salamanca, Spain. Some Douro cruises end in Salamanca, while others head back, finishing in Porto where they began.
Along the cruise, you'll see medieval architecture, monasteries, and the famous Douro vineyards. Try to catch a flamenco show in Salamanca and enjoy all the incredible food both countries offer.
Did you Know? Salamanca is one of the most popular day trips from Madrid. If you finish your Douro cruise in Salamanca, Madrid is an easy addition to your itinerary and an excellent destination for onward flights.
European Christmas Market Cruise
Any list of the best European river cruises would be remiss, not to mention the spectacular European Christmas Market cruises.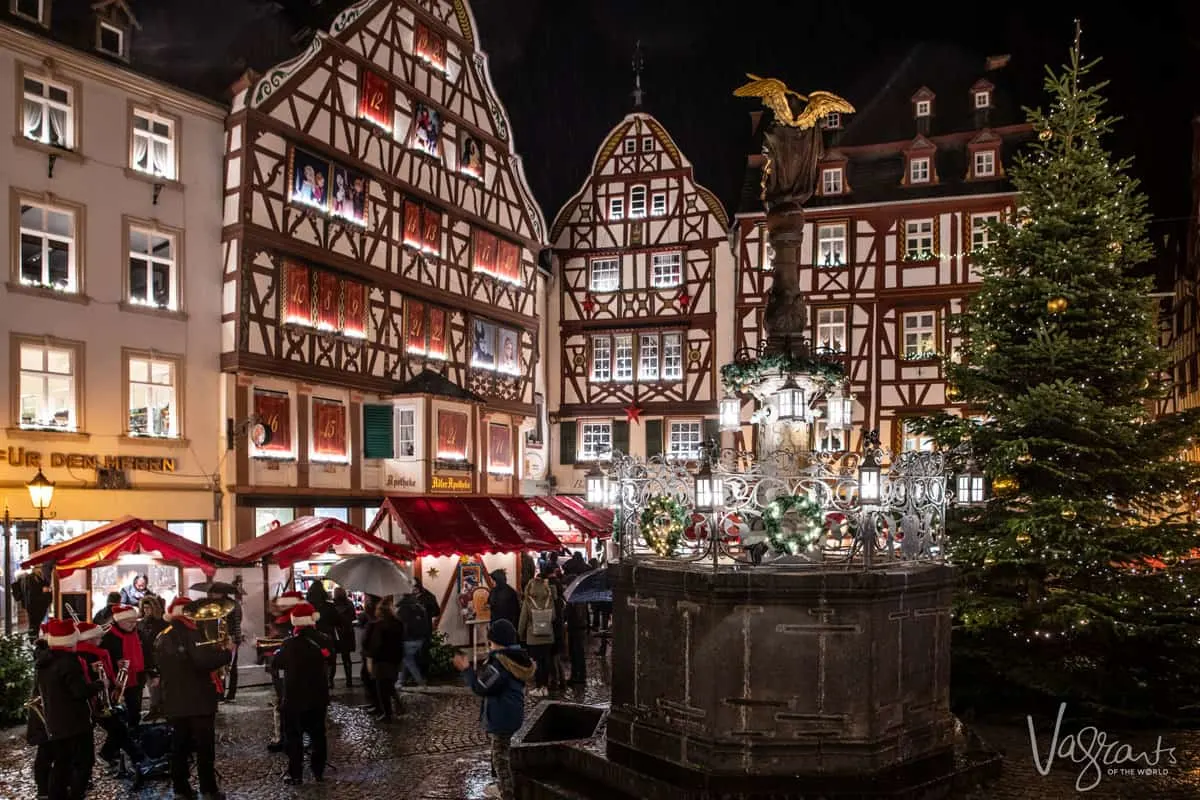 Each December, you can find a special Christmas market cruise on almost any of the rivers mentioned on this list, though many concentrates on the Rhine. While many typical cruise activities will still be available, these seasonal cruises focus on stopping at the best Christmas markets in Europe – often 2 or 3 per day.
Christmas is truly a special time of year in Europe, and you get to see a very different side of cities like Strasbourg and Basel during the markets.
Best River Cruises in Europe FAQs
What is the best month to take a river cruise in Europe?
River cruises run almost year-round, from March until December. However, the best times to take a river cruise in Europe are the shoulder season months – April/May and September/October. The weather is mild, and the crowds aren't quite as bad.
Of course, there are exceptions – like the Christmas Market river cruises, which only happen in December.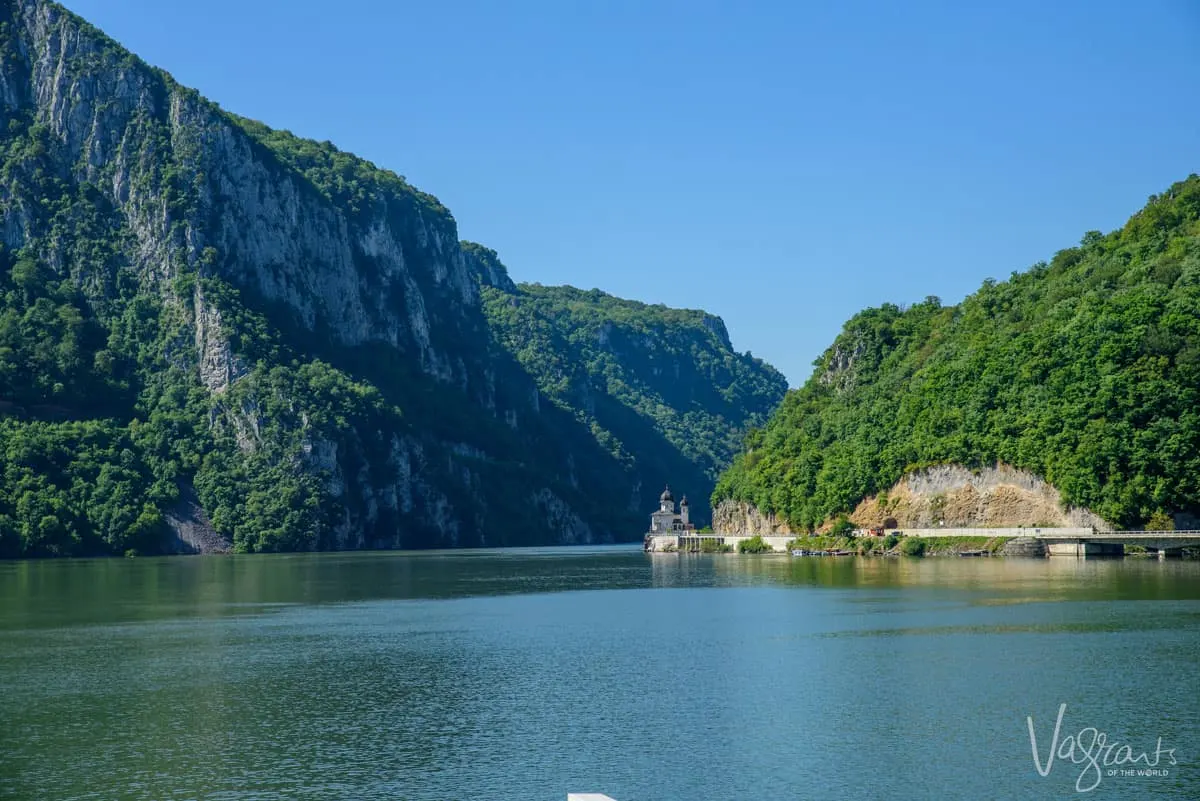 What are the best European river cruise lines?
There are many different cruise lines offering river cruises in Europe. Some offer the above itineraries, while others specialize in a certain region. Additionally, you can find everything from super luxury river cruises to more budget-friendly options.
A few cruise lines worth checking out include Viking River Cruises Europe, AMA River Cruises, Tauck River Cruises, and Avalon Waterways.
Which river cruise is best for first-timers?
You really can't go wrong with any of these river cruises. However, if it's your first time, consider one of the tours along the Rhine or Danube River, as you'll be able to cover quite a few countries in one trip.