Thinking about taking a cruise and wondering if winter cruises are worth it?
It's time to forget those sun-drenched destinations. Expand your cruise horizons and consider some of the best winter cruises and cold-weather cruise destinations as an alternative.
It might be the adventure of glacier cruising in Alaska or penguin sighting in Antarctica. Or, discovering that winter can be the best time to visit Europe to enjoy the festive delights of Europe's Christmas Markets on a river cruise.
Rug up and get ready to set sail, these are some of the best destinations for winter cruises and cold-weather cruise routes around the world. We've found everything from polar expedition cruises, fabulous ferry crossings, and even mystical winter junk boat cruises in Asia.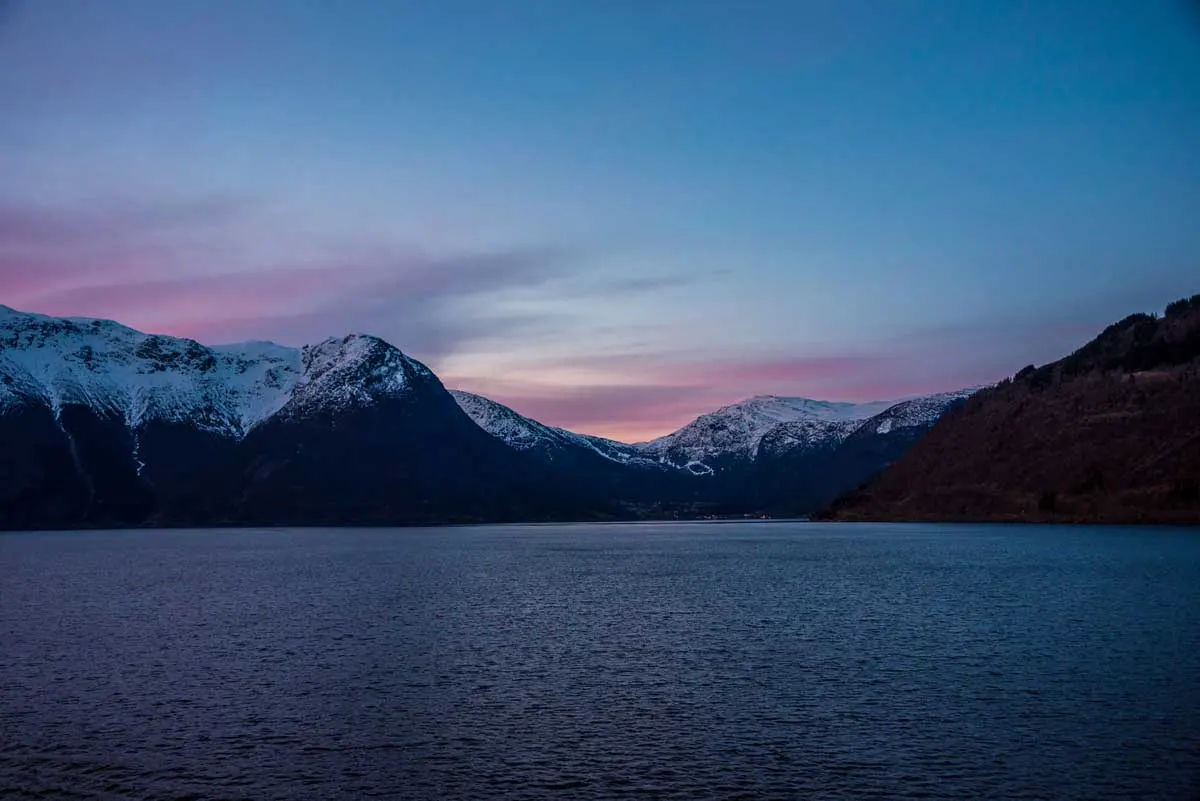 ---
Chile Patagonia – Cruise from Isla Navarino – Puerto Williams to Punta Arenas
If you are planning to visit Patagonia, include a side cruise by way of the Yaghan Ferry from Punta Arenas to Puerto Williams – Isla Navarino.
You don't have to take a dedicated cruise in Patagonia to experience the best sights from the water.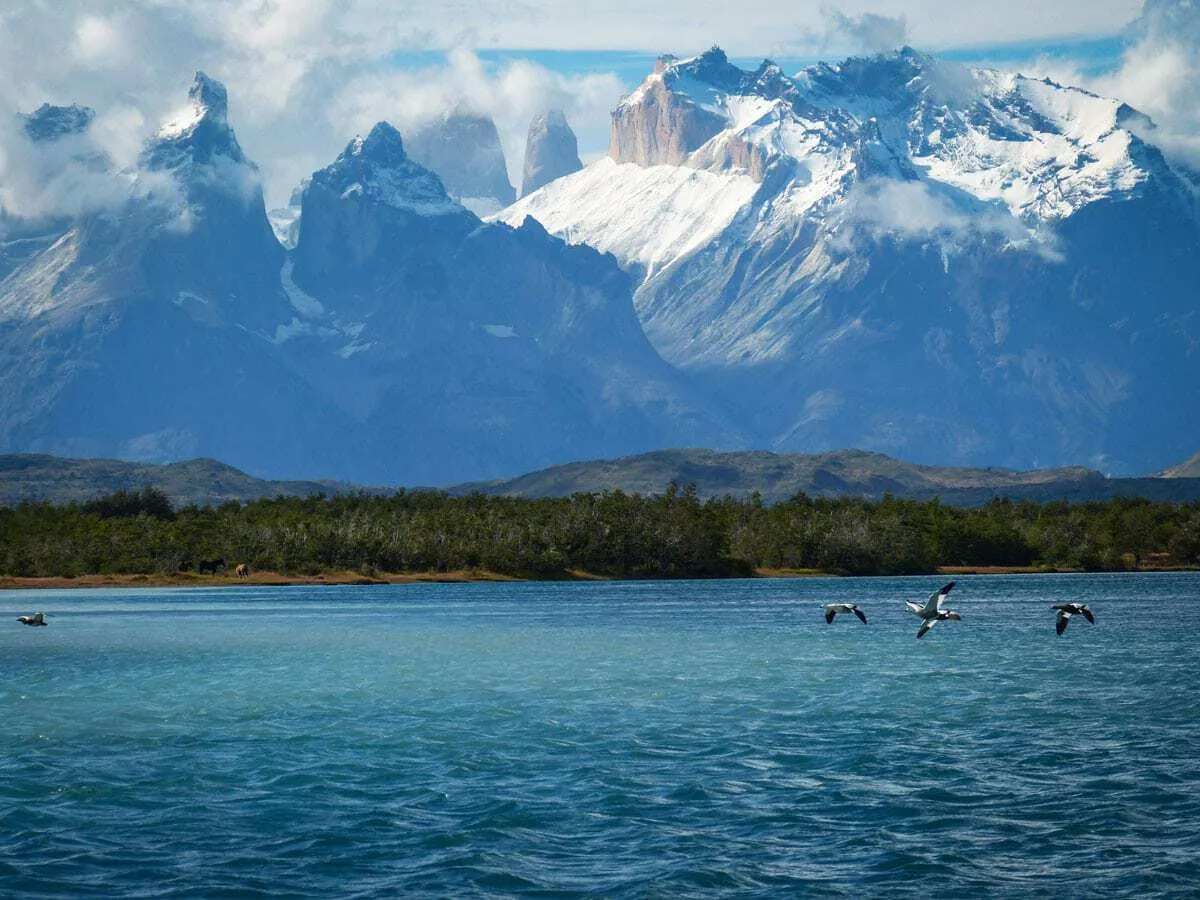 The Yaghan Ferry Cruise
The Yaghan ferry cruise is the best way to get from Punta Arenas to Isla Navarino in Chile. The ferry crosses the famous Beagle Channel offering beautiful views of Tierra del Fuego's fantastic landscape and wildlife.
The distance between Punta Arenas and Isla Navarino is not far – only 303 nautical miles but navigation through the Beagle Channel can be tricky. The voyage can take up to 32 hours, which means an overnight cruise with the option of a second night on board on arrival with some schedules.
The Yaghan Ferry transports both cargo and passengers so is not a fancy cruise. The ferry offers a more authentic, local experience and a great way to experience some of Patagonia's best landscapes from the sea without the added expense of a dedicated cruise.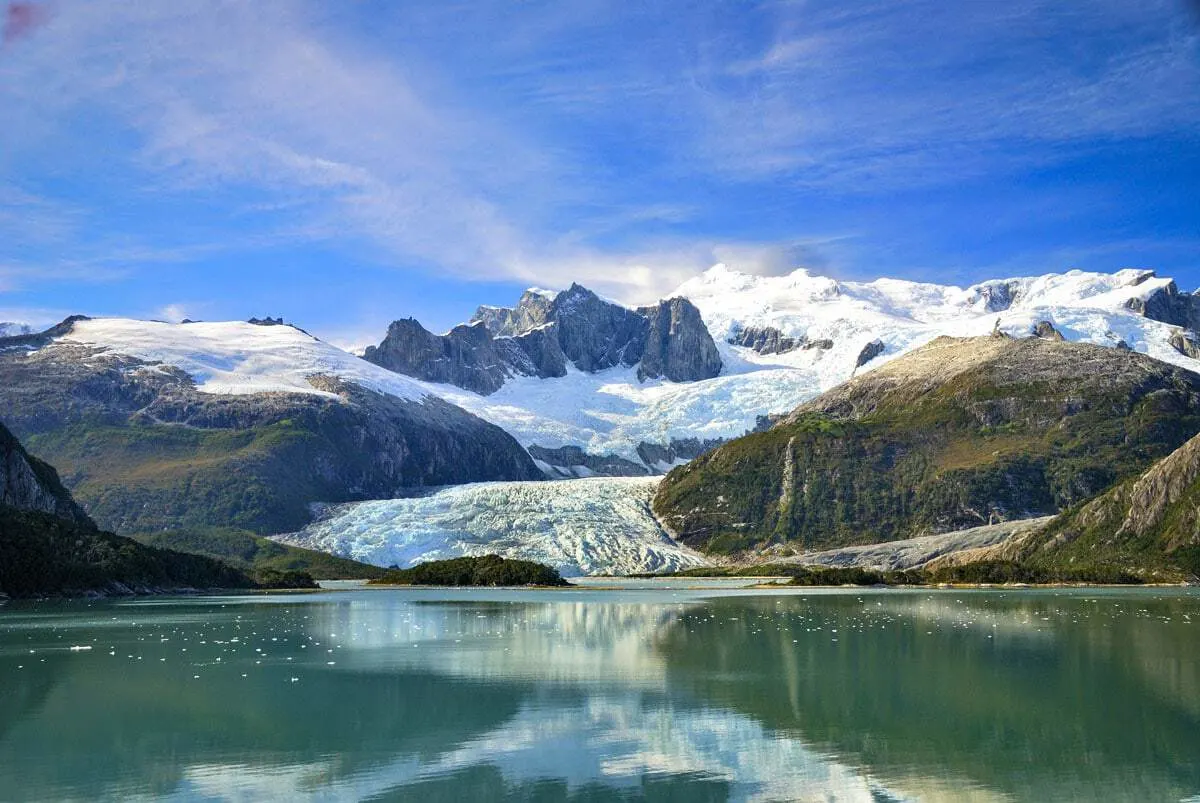 What Will You See On The Yaghan Ferry Cruise
During the Yagan cruise, you will see many small and inhabited islands, scenic canals, breathtaking fjords and some of Patagonia's most impressive glaciers.
Patagonia Wildlife
The waters of the Beagle Channel are also rich in marine mammals, fish, and various invertebrates such as the Patagonian spider crab found in many popular dishes in the region. The Beagle Channel is also one of the most important areas for the conservation of Chilean birds.
Weather Between Punta Arenas to Puerto Williams
In addition to the diversity of landscapes and wildlife sightings, expect diversity of weather between Punta Arenas and Isla Navarino.
Experiencing four seasons in one voyage between Punta Arenas to Puerto Williams is not unusual so pack for every occasion. Warm clothes and a waterproof jacket are essential and don't forget protection for your camera if you want to take pictures from the deck.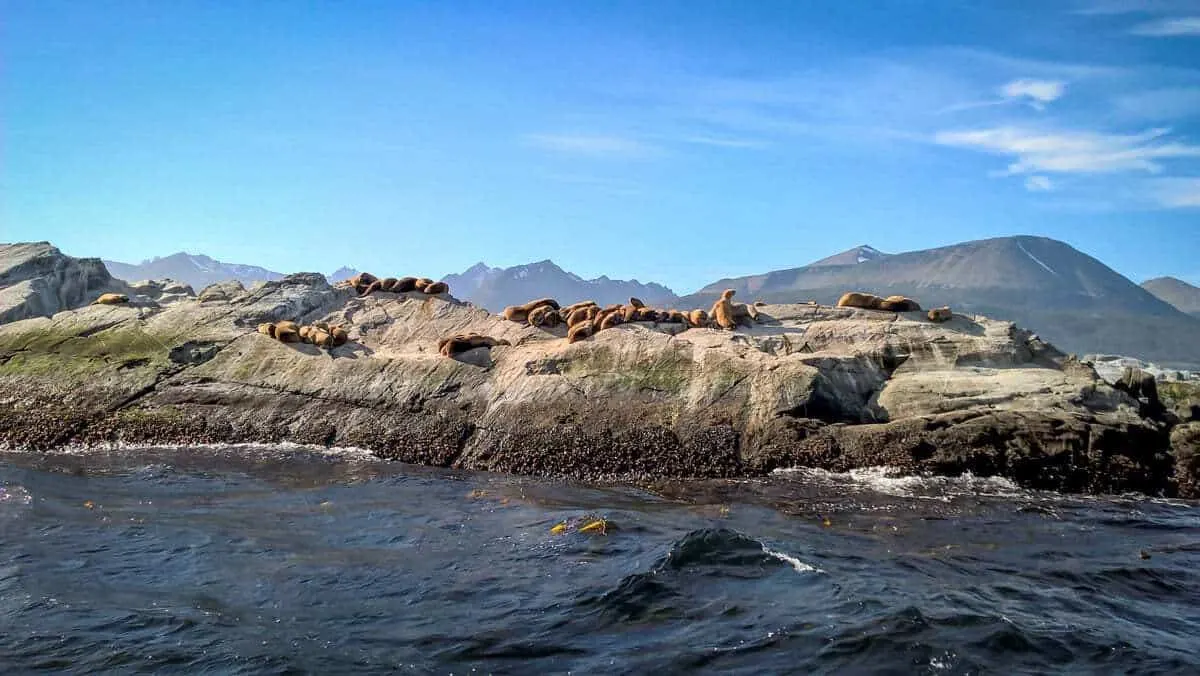 Booking the Puerto Williams to Punta Arenas Yaghan Ferry
Passengers can choose between reclining Pullman seats or the comfort of sofa-bed seats. Included in the price are all meals and drinks.
Bookings must be made at least two days in advance. Some seating is reserved for residents of Puerto Williams up until 24 hrs before departure.
Find more information and schedules for the Punta Arenas – Puerto Williams Crossing here.
Yaghan Ferry Information Contributed By Elisa | World in Paris.
---
Winter Cruises in Norway – Northern Lights Cruises
One of the most spectacular cruise routes is in the middle of winter in one of the coldest winter destinations in the world. The Norwegian cruise from Oslo into the Arctic Circle.
See the Northern Lights
The highlight of this particular cruise route in the middle of winter is the ability to see the Northern Lights from the deck of the ship.
Even for those not willing to brave the cold on deck, there's always the possibility of viewing the northern hemisphere's spectacular light show from the comfort of the ship's lounge.
What could be better than an evening cocktail while enjoying one of the world's most magical light shows?
As with any natural phenomenon, a view of the northern lights is never guaranteed, however, cruising in the Arctic Circle certainly gives you the best chance.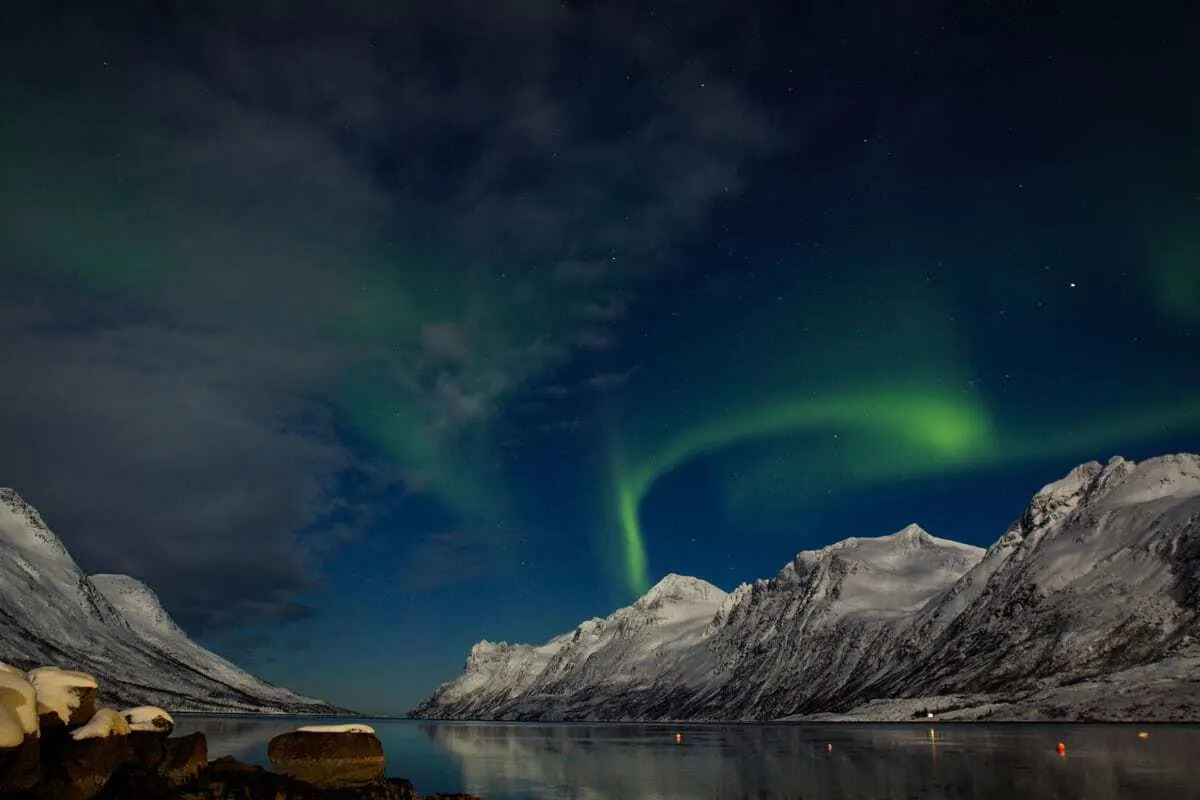 Experience the Best Norway Activities
The Northern Lights is not the only highlight of cruising in Norway in winter. Excursions in each port are designed to immerse passengers in unique cultural and winter activities such as husky sledding, snowmobile safaris and ice-fishing.
There is also the opportunity to visit fascinating ports such as Bodø and Tromsø to experience typical Norweigan life mid-winter.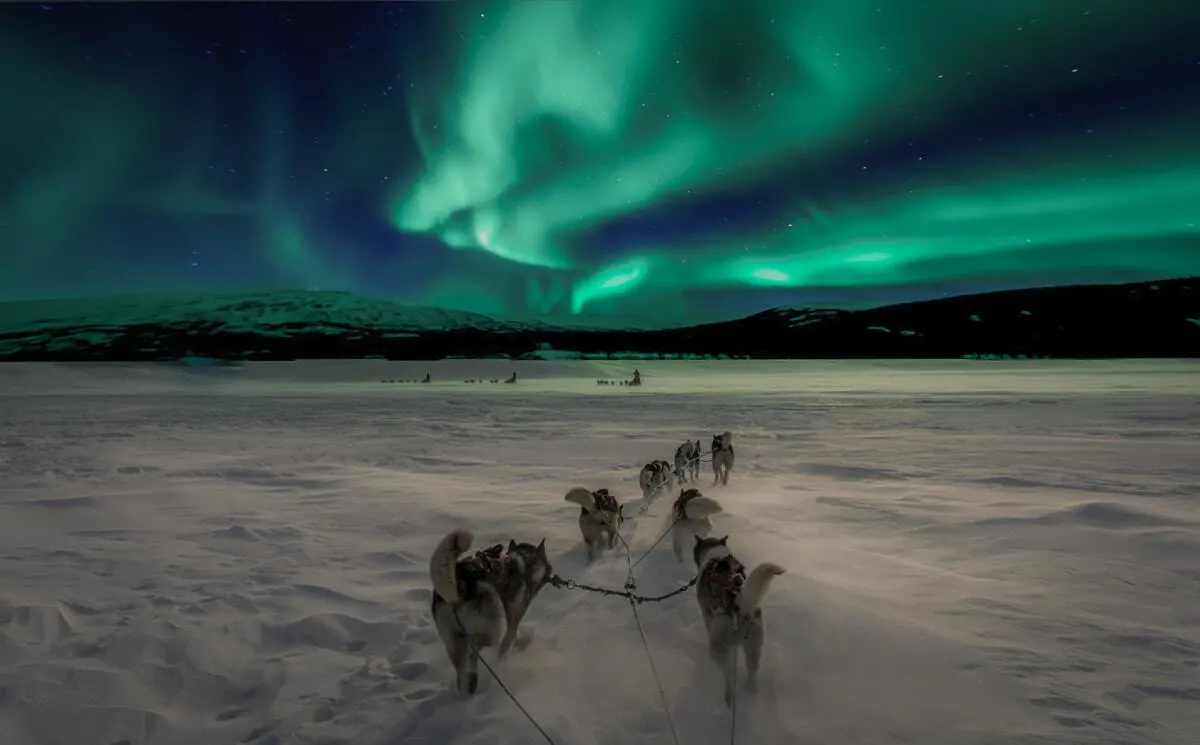 It goes to show, that any time of year is a good time to visit Norway, even winter. Winter cruises in Norway allow you to experience almost the whole of Norway in a single visit at one of the most picturesque times of the year.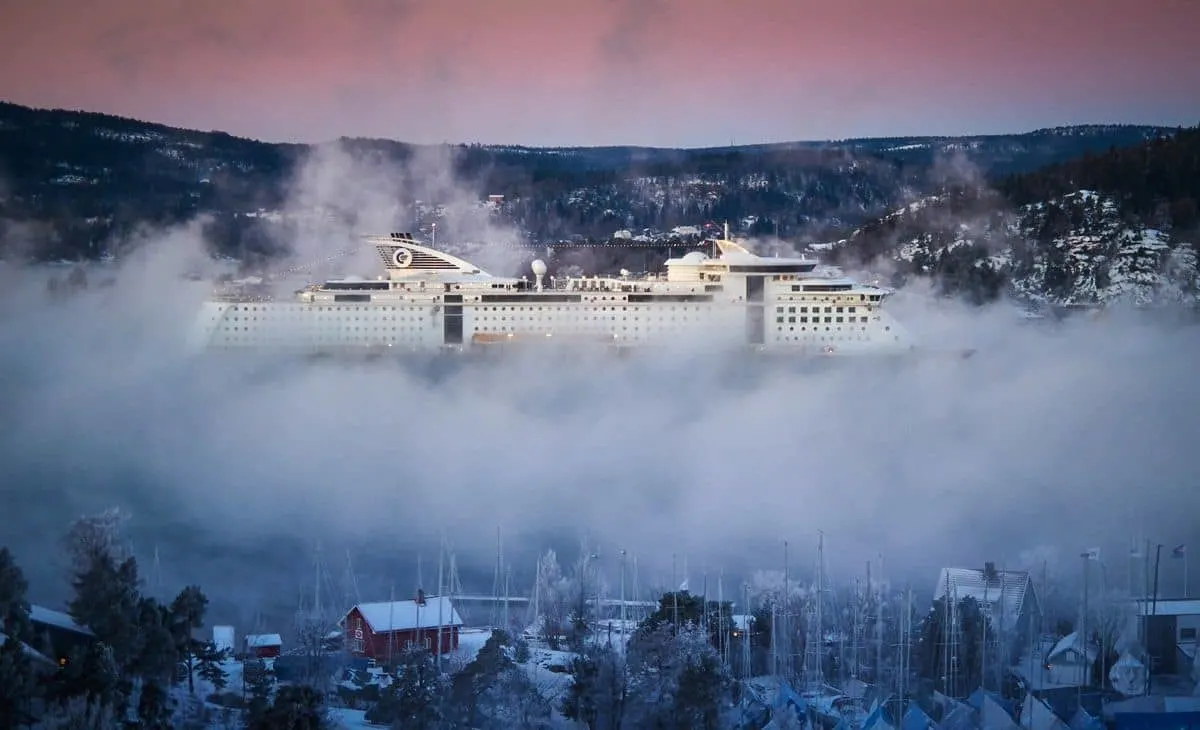 Norway Cruise Ports and Departures
Coastal winter cruises in Norway mostly depart from Oslo, but you can also join shorter Northern Lights cruises from arctic ports.
Cost of a Norwegian Cruise
Prices will vary according to the length and style of cruise you opt for. While Norway's coastal and northern lights cruises tend to err on the pricey side, there are still some great value cruises to be found. Four-day arctic cruises can be enjoyed for as little as $500 USD.
Norwegian Northern Lights Cruise Information Contributed By Lavina Dsouza | Continent Hop
---
Alaskan Cruises
An Alaska glacier cruise might not be the first thing that comes to mind when planning a cruise. But Alaska offers some of the best cold-weather cruises you will find in the world.
It's not just the thousands of miles of scenic coastline that appeal to visitors, Alaska is an intriguing and culturally diverse destination.
Alaskan cruise ships offer the best facilities to combine adventure and all the comforts needed for the relaxation time you expect on a cruise.
Cold weather cruise activities include heated pools, spas, and live entertainment, as well as exciting and unique winter excursions. From whale watching and dog sledding to city tours.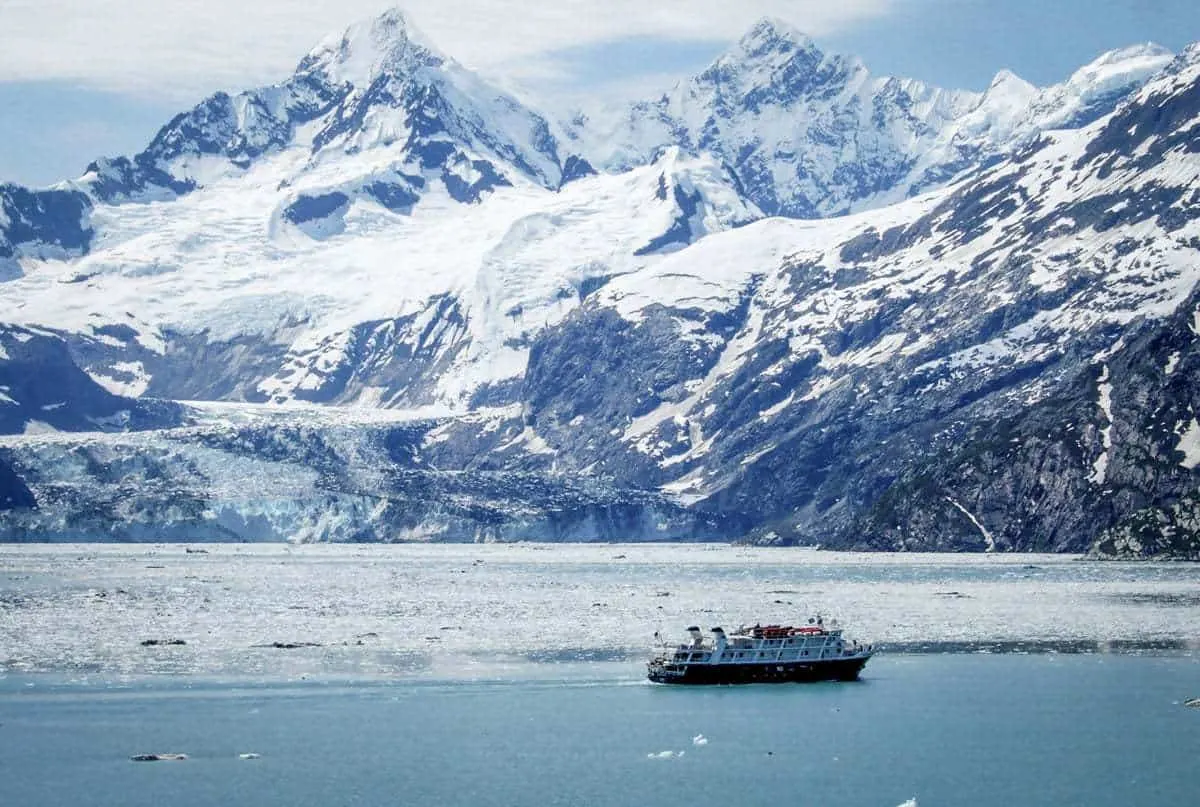 Alaskan Cruise Destinations
The primary destinations Alaskan cruises cover are Ketchikan, Juneau, Skagway, and stunning Glacier Bay National Park, the highlight of the majority of Alaskan itineraries.
Best Time to Take an Alaskan Cruise
While an Alaskan cruise is fabulous in the warmer months, from late September, it is possible to see the northern lights.
Later in the year is also the best time to snag a good deal on a winter cruise as many tourists choose to cruise Alaska in the peak summer months.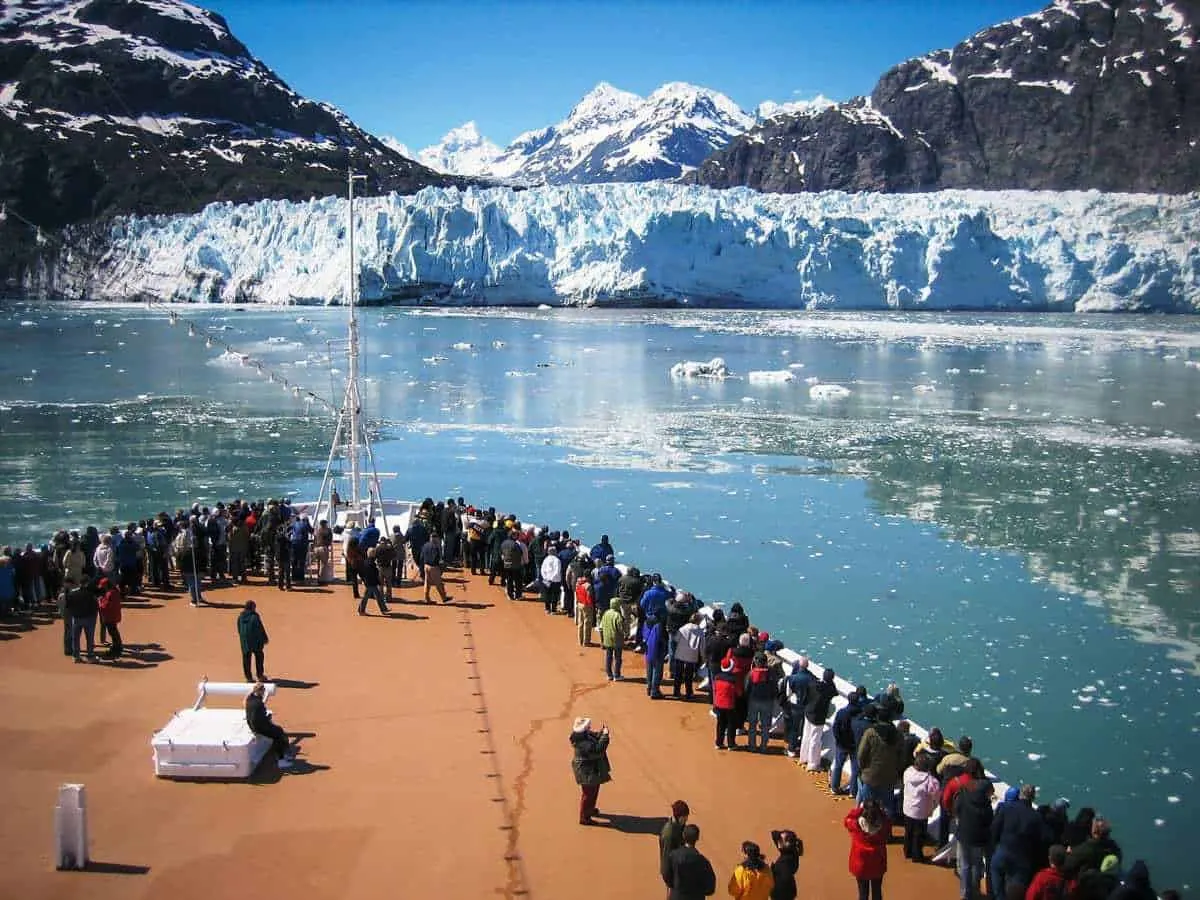 Alaskan Cruise Ports and Departures
Alaskan cruises usually depart from Whittier, Vancouver, Seattle, and Seward. Sometimes, you can also find ships leaving from San Francisco, Juneau or Los Angeles.
Cost of an Alaskan Cruise
While Alaskan winter cruises are rarely on the budget side, they don't need to be particularly luxurious or as expensive as you think. It is possible to find cruise deals under $1000 for one week in a cabin without a balcony.
Alaskan Cruise Information Contributed By Inma | A World to Travel
---
Antarctic Cruises
Having worked in Antarctica, we know all too well the continent's appeal. These days the world's most remote place is more accessible than ever.
The 7th Continent; a dream destination, and the ultimate winter cruise destination. It may be the most remote place on earth, but Antarctica is loaded with unique wildlife and breathtaking beauty.
Cruising is the most common way to access Antarctica. Many will opt for the two – three-week cruises that depart from Punta Arenas, Chile.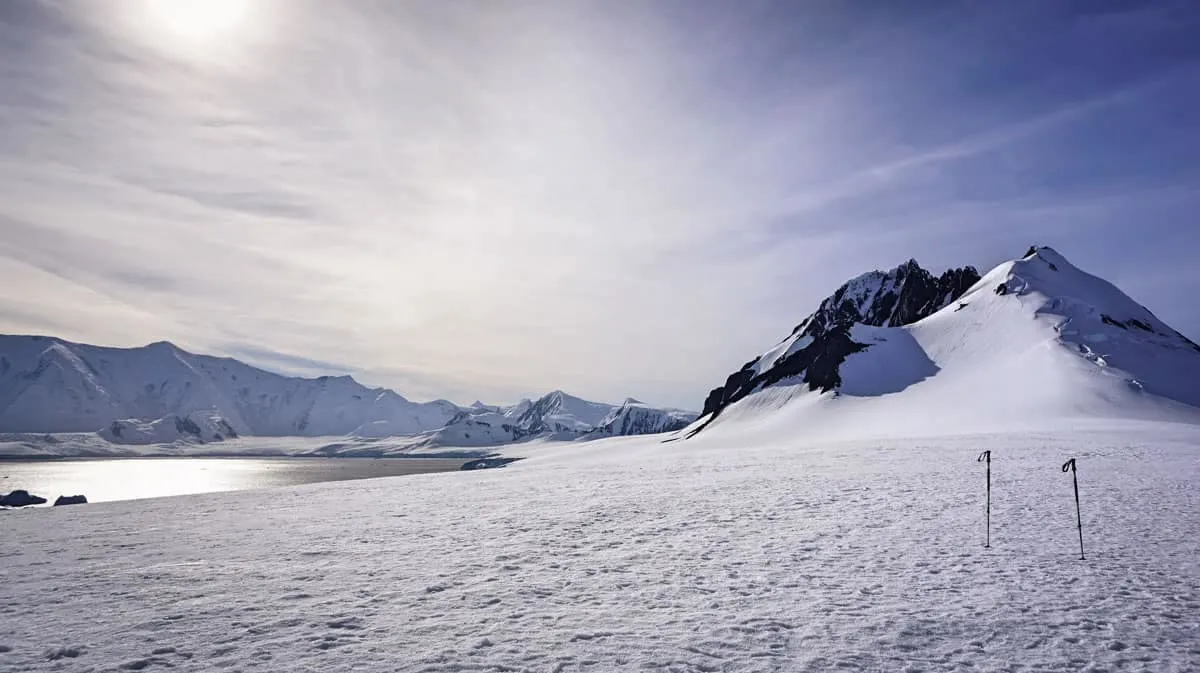 Antarctic Cruise Itinerary and Destinations
Cruising through the Chilean Fjords before rounding Cape Horn and on to the Antarctic Peninsula, you can tick off some pretty big-ticket cruise destinations.
After spending time in Antarctica, some cruise itineraries will head north to the Falkland Islands before docking in Montevideo, Uruguay for disembarkation.
Antarctic Cruise Highlights
The highlight of this adventure cruise is, without a doubt the time spent in Antarctica. Watching penguin colonies onshore while fur and elephant seals jostle for prime position.
And then, the spectre of the Antarctic landscape continually reinforces – The cost of a trip to Antarctica is worthwhile and a once in a lifetime experience.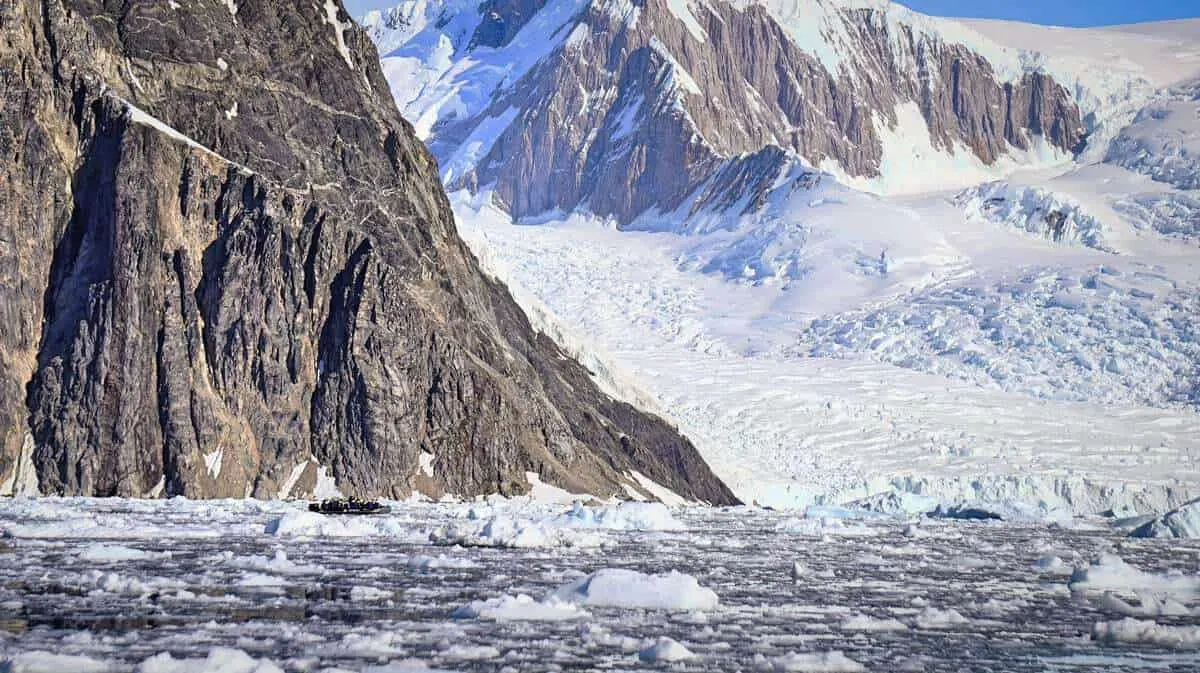 For many checking off the 7th continent holds the greatest appeal but zodiac cruising around icebergs and kayaking in Antarctic waters will leave you spellbound.
Breaking the thin layer of ice on top of the ocean with your kayak while penguins dart about, we are reminded how small we are in the natural world.
Antarctica is cold, but with the proper gear, not unbearable. Cruise companies will supply appropriate boots and polar jackets that are rarely required on a calm sunny day, providing you have adequate under layers.
---
Essential Clothing for Polar Cruises
Baselayers
Baselayers are so crucial for keeping you warm in polar climates. Merino wool is the best option. The fabric needs to be close to your skin, so it needs to wick moisture away, such as sweat when you are active but also keep you warm when you cool down. Merino is also great for wash and wear as it is quick-drying.
There are some great designs around now that don't have to be worn strictly as "underwear". Some base layer tops are fashionable enough to be worn around the ship without having to change every time you head outside.
One good set of merino baselayers will see you through an entire cruise without issue.
---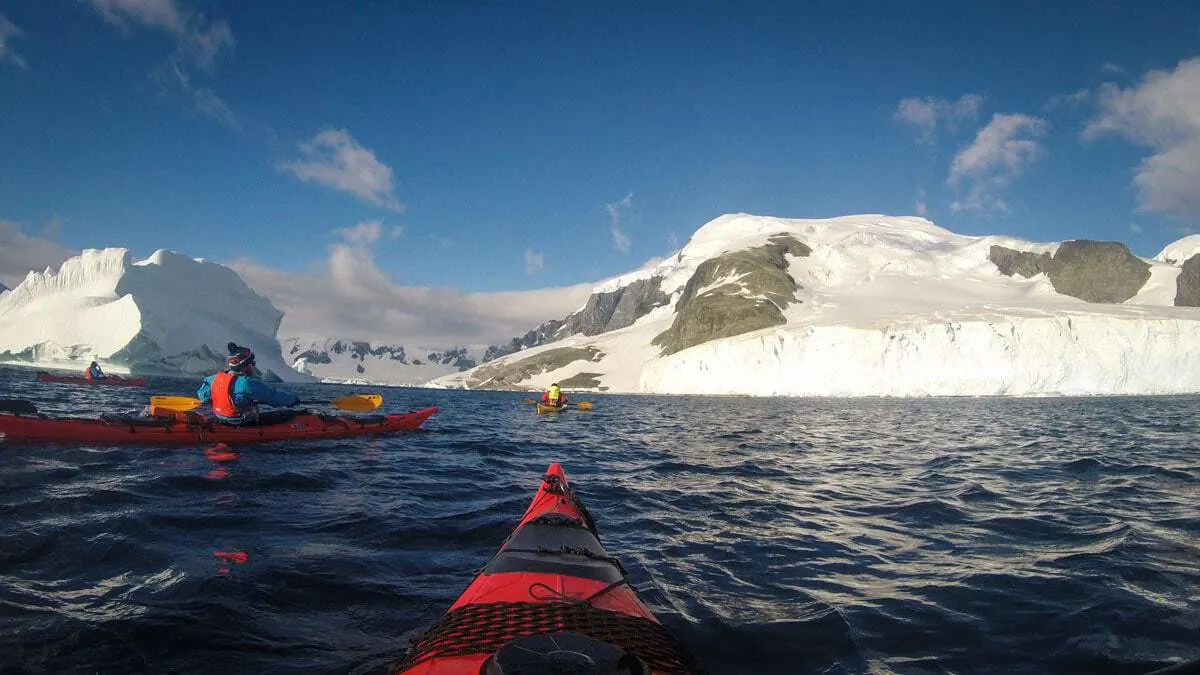 Cost of an Antarctic Cruise
There is no doubt an Antarctic cruise is going to be expensive. Expect anywhere upwards of $6,000 USD for a lower end cruise.
As the market expands, the opportunity to snag some excellent last minute deals are increasing. Deals of up to 50% off are possible if you are flexible.
If you have ever wondered about voyaging to Antarctica, anyone who has been will say – save your pennies and go; you won't regret it. Antarctica is a once in a lifetime experience.
Antarctic Cruise Information Contributed ByLauren Owen | The Traveller's Guide By #ljojlo
---
Winter Cruises in Halong Bay
Ha Long and Bai Tu Long Bay, in Vietnam, are among the most incredible places to visit in South East Asia. Going on a cruise in the UNESCO listed bays is one of the ultimate things to do in Vietnam, and one of Asia's most memorable experiences.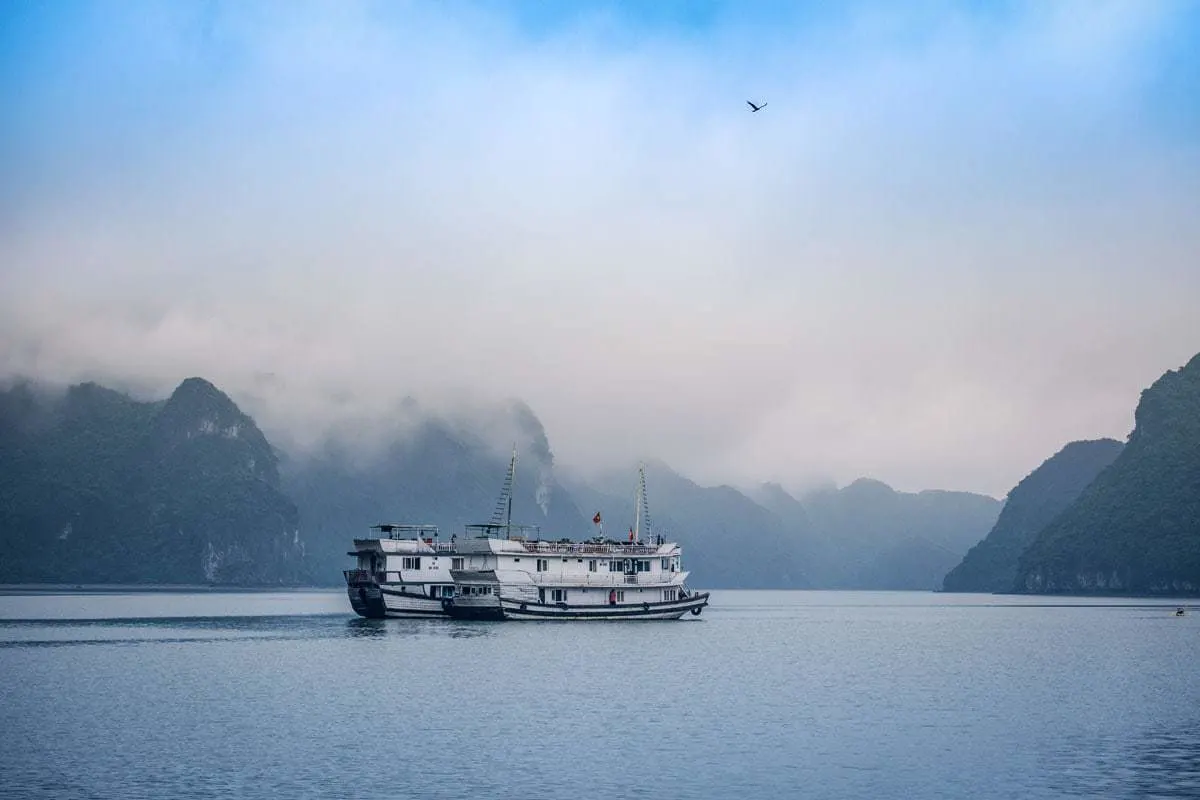 Why Choose a Winter Cruise in Halong
Most visitors to Vietnam prefer to visit Ha Long Bay during the peak seasons. While fine weather and the chance to swim in the emerald waters of the bay are enticing, cruising Halong Bay in the winter months has its benefits.
During peak season the Halong area is flooded with tourists. In the winter months expect better deals on cruises and less crowded experiences at all major attractions and onboard your cruise vessel. There is even the possibility of upgrades.
Winter Weather in Halong Bay
Halong is one of the most humid cities in Vietnam, so it never gets too cold. The winter cool is a welcome change to the typically hot and humid climate. And while temperatures have been known to drop to as low as 5℃, one can expect temperatures of around 11℃ in peak winter.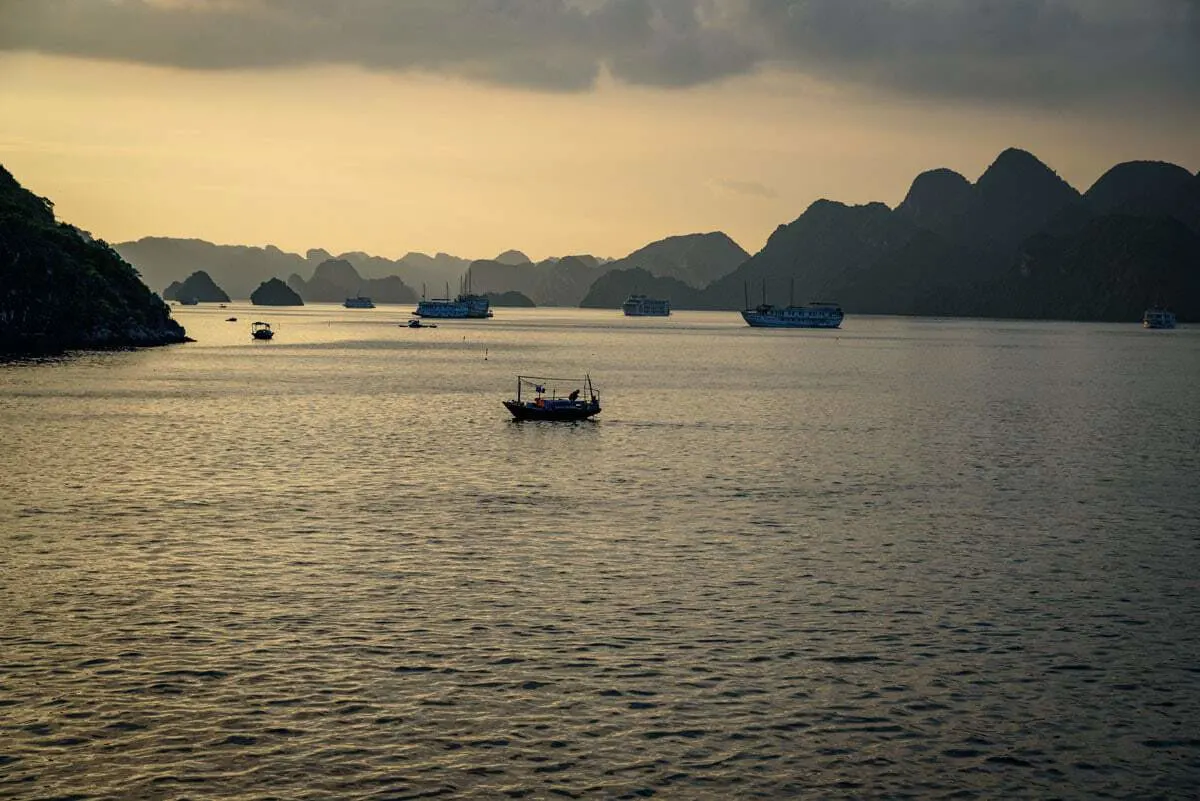 Winter may not be the best time for swimming, but it is for scenic landscapes and beautiful photographs.
With the cold weather comes overcast skies, light drizzles and often thick fog. It is these conditions that give Ha Long Bay the aura of mystery and dramatic scenes often seen in promotional photographs.
Cruises to Ha Long Bay and Bai Tu Long Bay depart from Ha Long city and usually take either two days with one night on the boat or three days sometimes with one night spent on the ship, and one at an island hotel.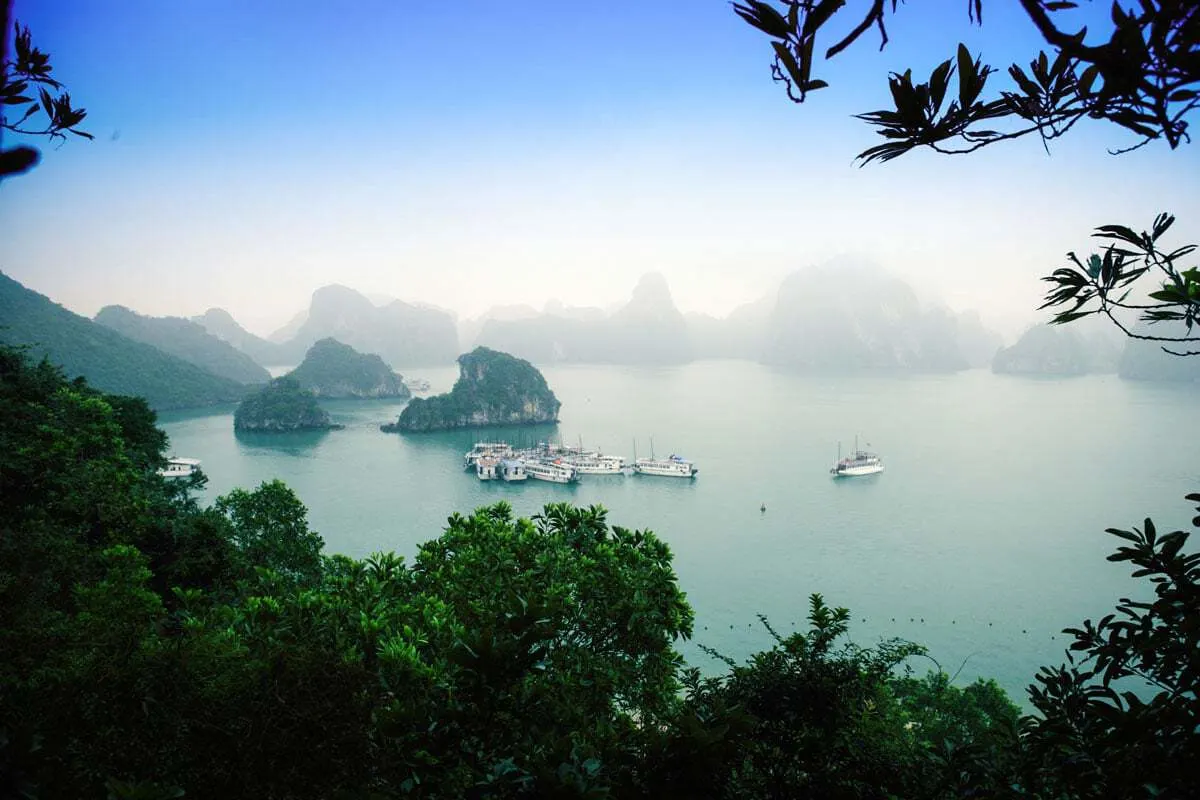 Halong Bay Cruise Activities
Activities during the cruise include cave exploration, kayaking, visits to the pearl factories, and biking and hiking on the islands.
Cost of Halong Bay Cruises
Prices will vary depending on the duration of the cruise. A mid-range cruise can cost between $150 USD and $350 USD for two and three-day cruises.
---
Search Halong Bay Cruises
---
Halong Bay Cruise Information Contributed By Claudia Tavani | My Adventures Across The World
---
European Christmas Market Cruises
River cruising is one of the best ways to see Europe. Sailing between Europe's most famous and impressive cities, experiencing all the best sights along Europe's original highways.
However, winter river cruises in Europe take on a whole new allure. Nothing captures the Christmas spirit quite like Europe's famous Christmas Markets – a cruise along some of Europe's best cruise routes in December is a truly memorable experience.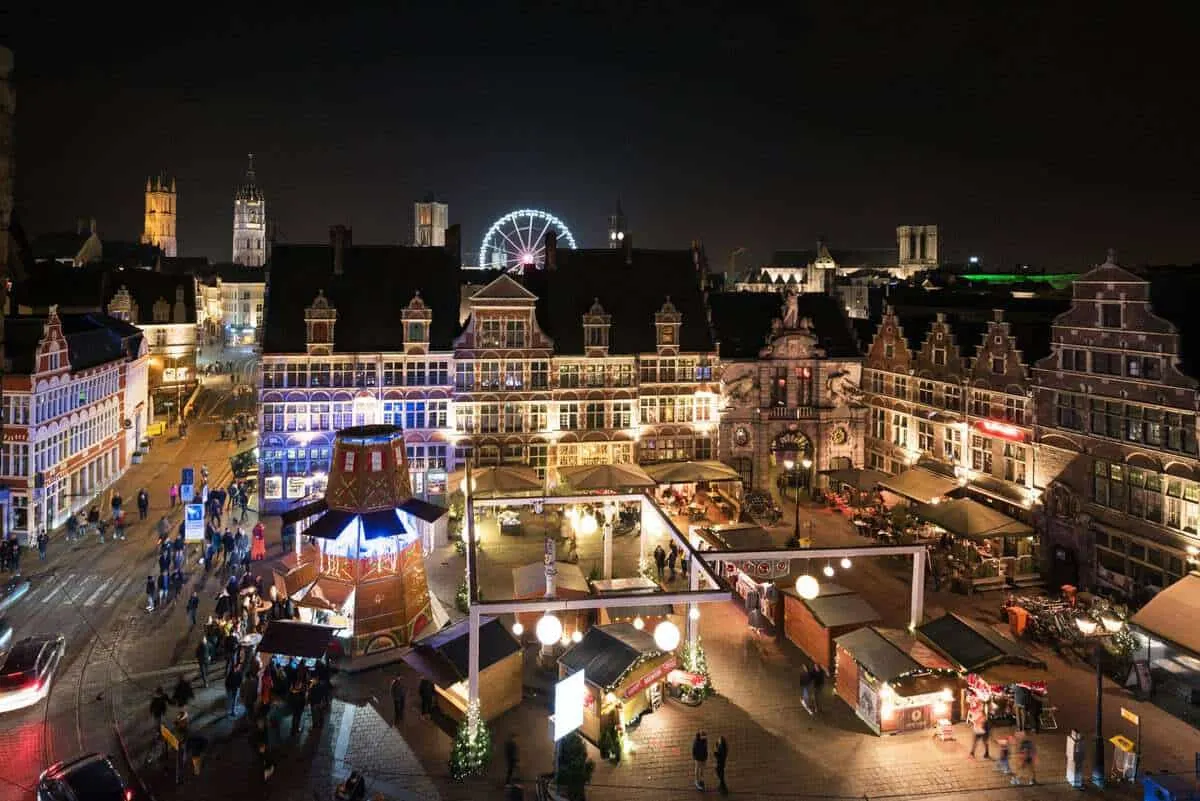 Take a European river cruise in November or December for the opportunity to incorporate some of Europe's best Christmas Markets along Europe's most iconic waterways.
Christmas really is the best time to take a cruise in Europe. Incorporate all your Christmas shopping into a fabulous pre-Christmas cruise experience.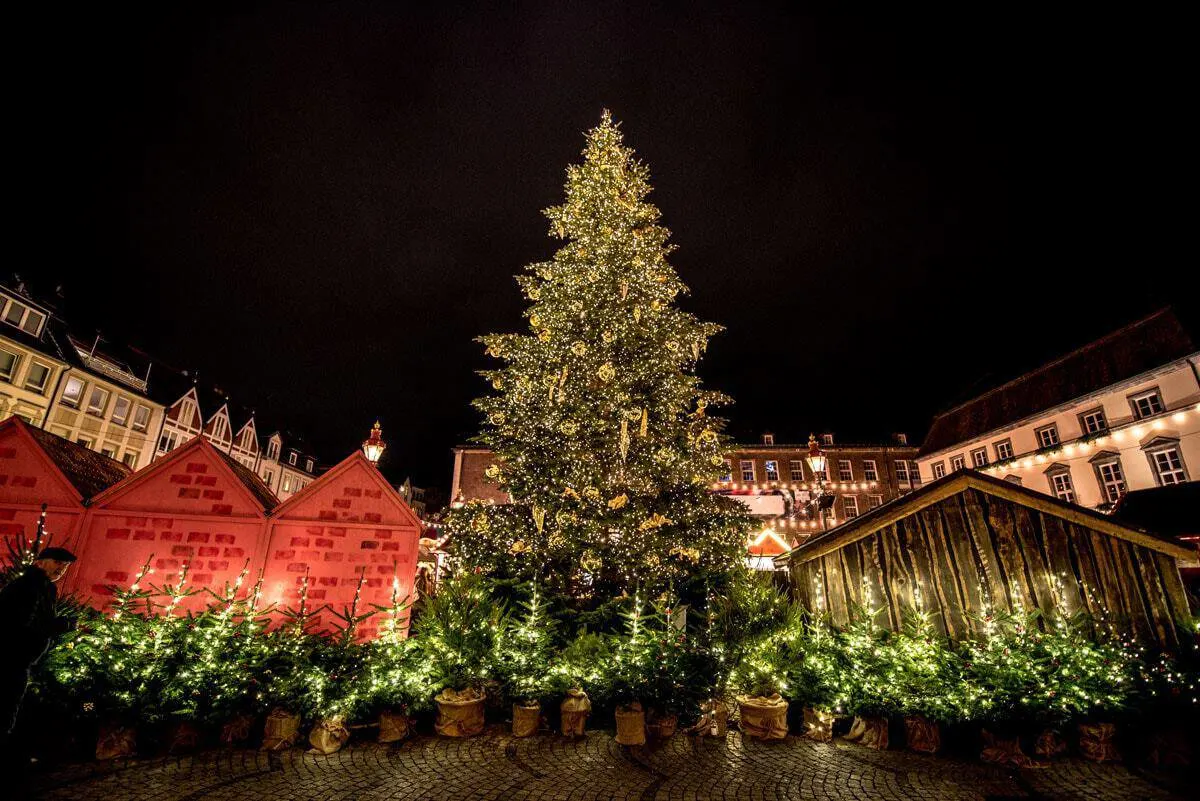 Danube Christmas Cruises
Take a Danube cruise and experience the Danube's most famous festive markets in Budapest, the "Little Paris of Middle Europe." Or see Vienna in winter, one of Europe's most elegant cities at the most beautiful time of year. There are so many reasons to visit Vienna in the winter.
Christmas cruises in Germany or France
Take a Rhine Christmas market river cruise through Germany, a Christmas cruise favourite and the source of many Christmas traditions. Cologne, Berlin, and Hamburg boast some of Europe's most impressive Christmas markets. Or, take a Rhine cruise between Germany and France to experience the French Christmas markets.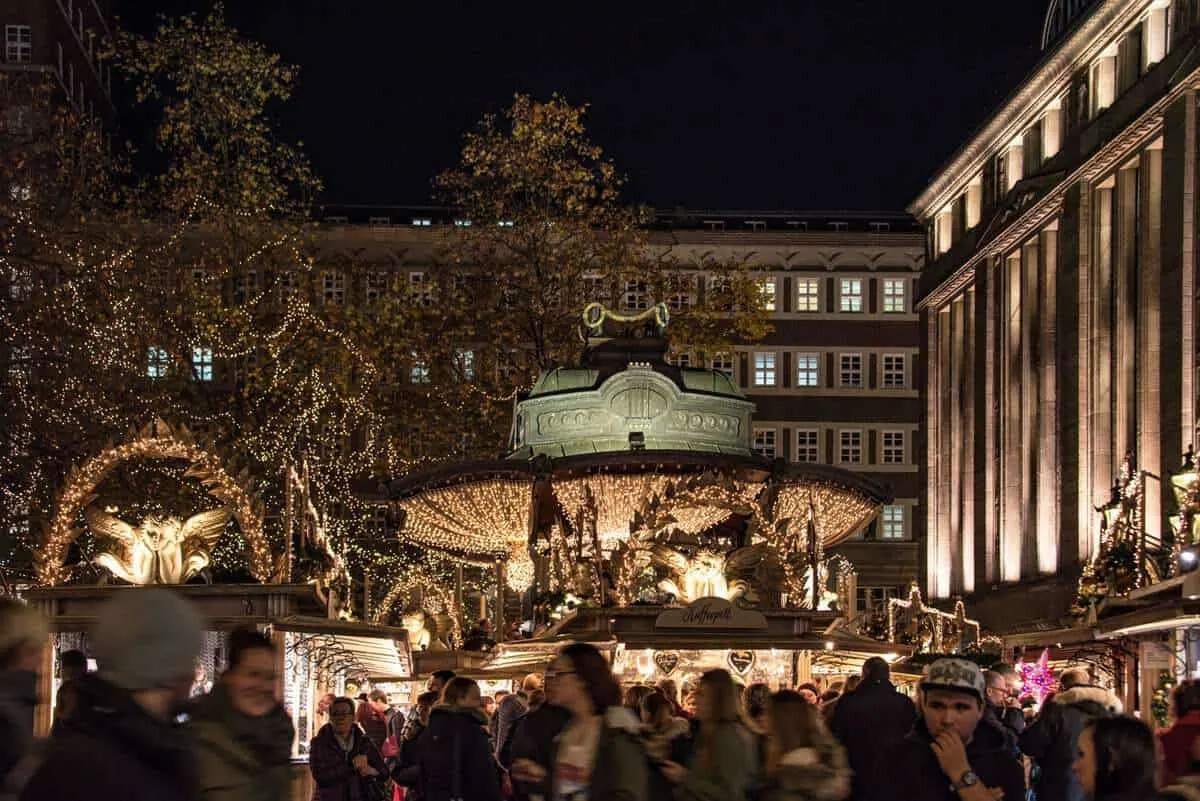 Scandinavian Christmas Cruises
Try a festive cruise in Scandinavia for a dash of hygge, the Danish concept of cosiness and contentment. Indulge in an abundance of seasonal markets offering both traditional and artisanal gifts with a good dose of Scandi chic the region is famous for.
Head to Tivoli Gardens in Copenhagen for a Christmas market experience in the world's second oldest and most beautiful amusement park.
The options are limitless for fabulous winter cruises in Europe.
Cost of European Christmas Cruises
A river cruise in Europe is a very cost effective way to travel in Europe and Christmas is no exception. Cruises range from 4 to 25 days, depending on the itinerary and cruise line.
Expect to find cruises for as little as $600 USD all-inclusive for four days up to $5,000 USD for a week or more on a higher-end cruise line.
There are always plenty of great early bird cruise deals to be found when searching for European river cruises.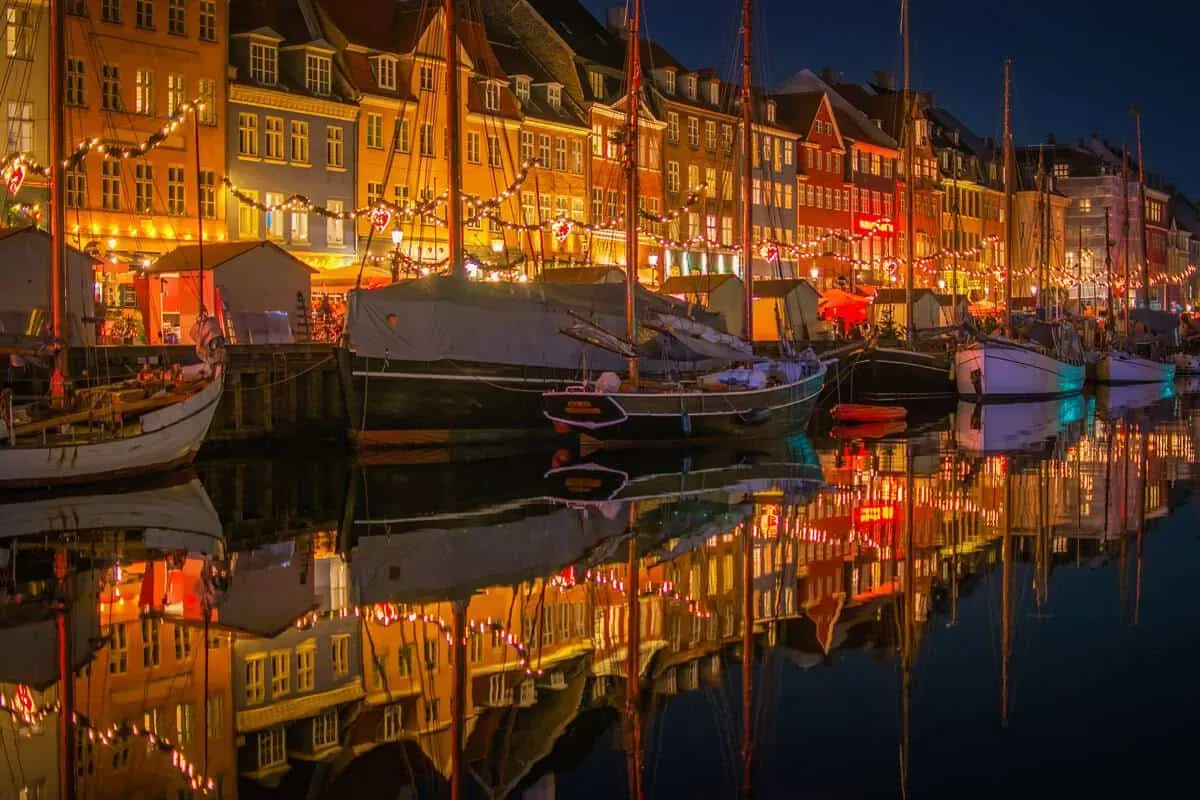 Greenland and Iceland Cruises
The remote, scenic landscapes of Greenland have plenty to offer as a cold weather cruise destination.
A true wilderness in every respect with coastal villages founded by Vikings, cruising in Greenland is one of the most culturally fascinating awe inspiring natural spectres in the world.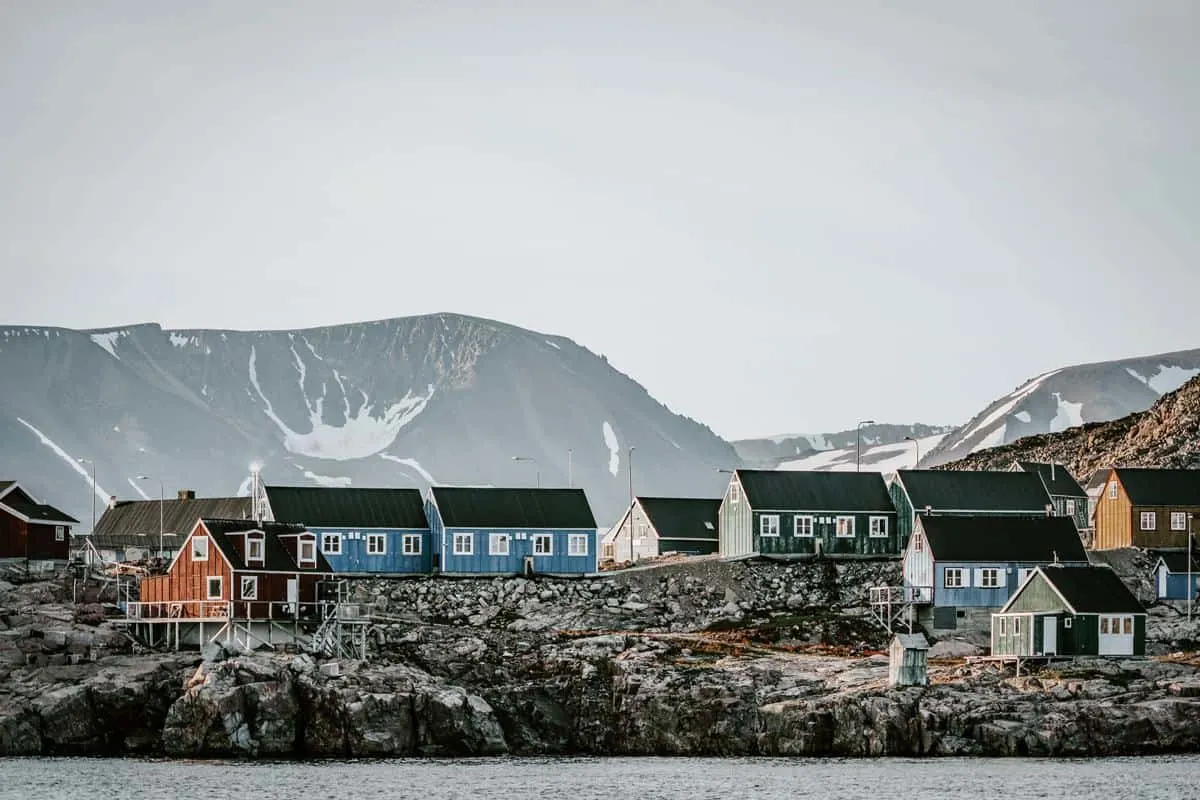 Greenland Cruising Seasons
Even summer cruising dates in these polar waters will rarely see temperatures climb above 5 deg. Sail through stunning fjords, see glaciers calve into the sea, retrace the history of Greenland's Inuit people and visit Greenland National Park, the largest and least visited national park in the world.
In summer, enjoy long days and experience the midnight sun. Alternatively, from the early winter months, the beauty of the northern lights.
Greenland Wildlife
Greenland is also incredibly abundant with wildlife. Polar bears, muskoxen, walruses, whales and birds – there is so much to see on both the land and at sea.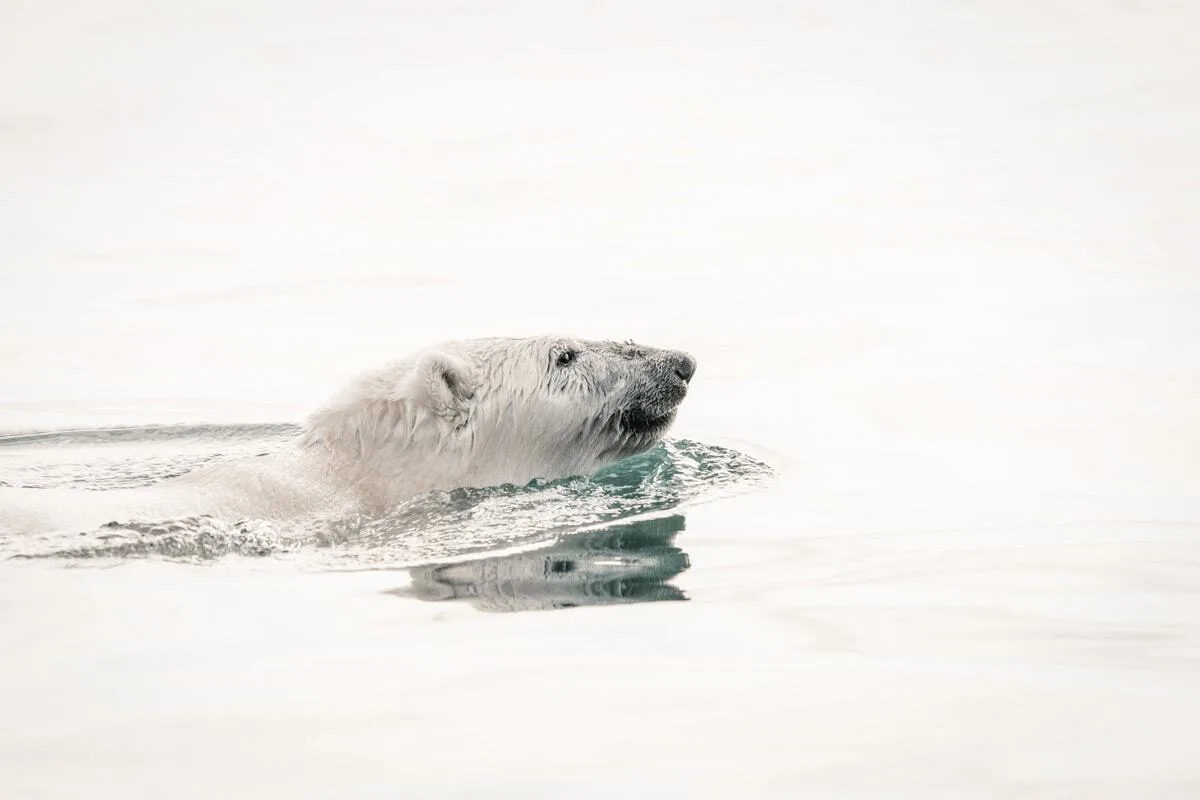 For the active cruiser, there are plenty of activities in Greenland to keep you occupied. Hiking, kayaking, snowshoeing, even diving in Greenlands pristine waters.
Many Greenland cruises may be coupled with a visit to Iceland or included as a departure port or final destination.
The peak season for Greenland cruises is June to October.
Cost of Greenland Cruises
Greenland cruises are not easy to find in the budget range, although more affordable than an Antarctic cruise. Expect starting prices of around $2500 pp based on a shared cabin. Up to $14,000 pp for an all-inclusive luxury expedition cruise.
You will find many cruise options in the middle $3,500 – $5,000 range. There is also the possibility of early-bird specials and last minute deals if you are flexible.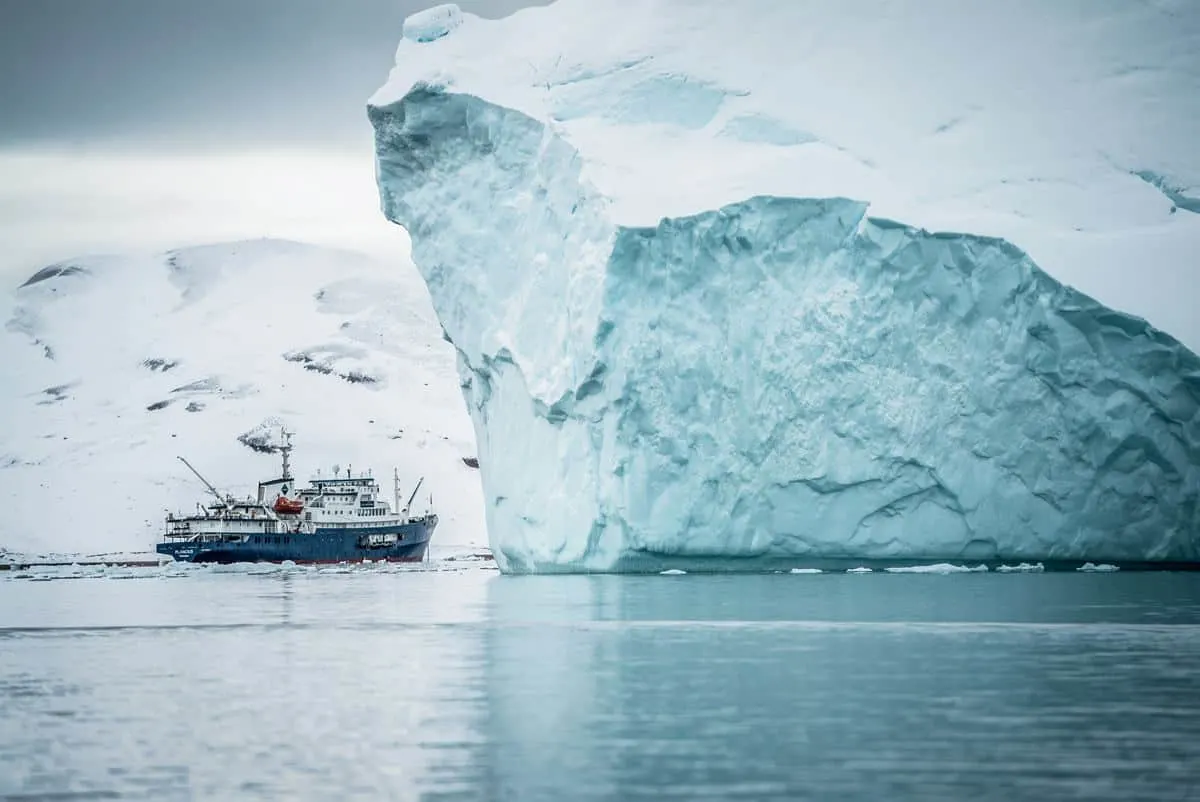 Before you start planning your peak season warm weather cruising, maybe reconsider all the fabulous winter cruising experiences and cold weather cruising destinations. These are just the tip of the iceberg.
---