Cruising is one of the most convenient and safest ways to travel, but like any form of travel, cruising isn't entirely without potential risk.
How Safe Are Cruises?
Obvious cruise safety precautions, such as understanding the emergency drills and being mindful on the deck while at sea, will be at the forefront of people's minds when joining a cruise.
However, you should consider other, more basic precautions to avoid becoming a victim of crime on your cruise vacation, both onboard and in port.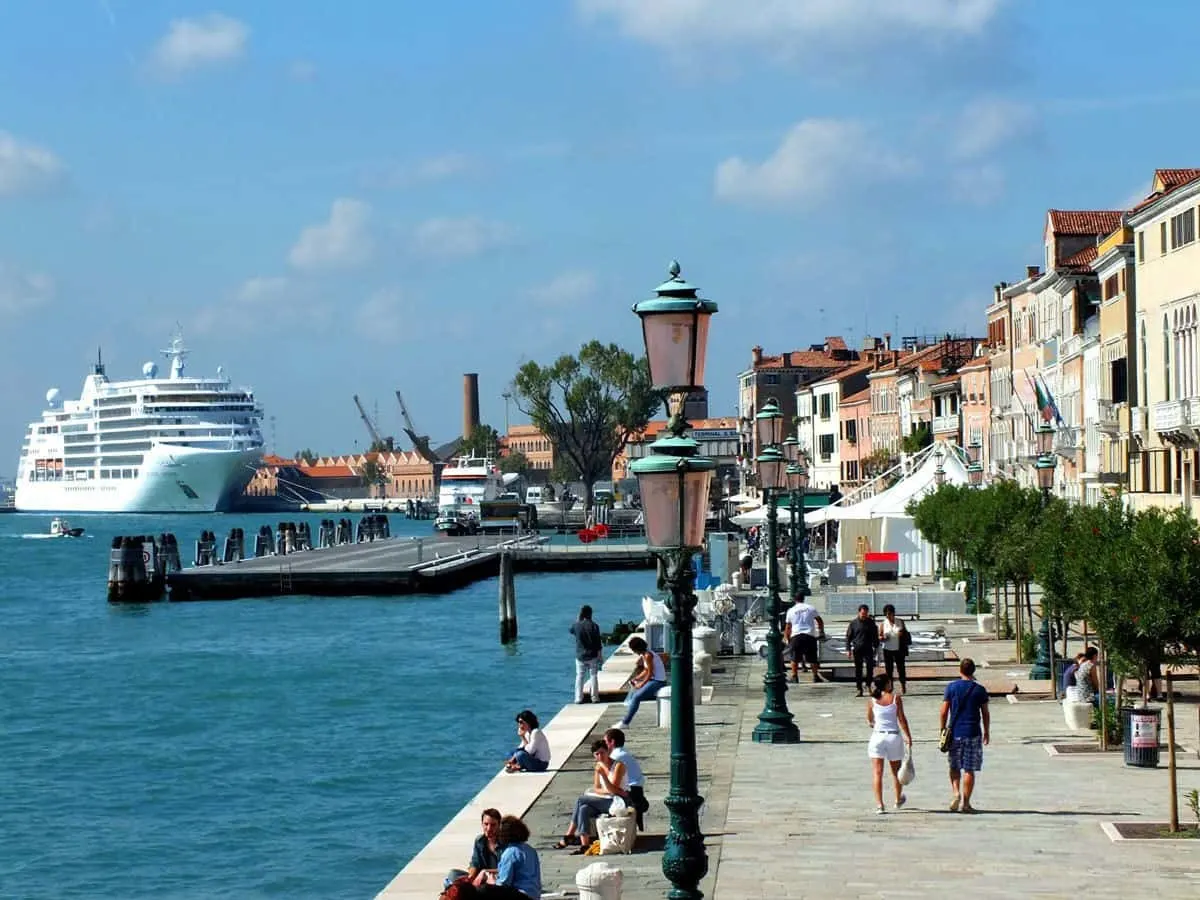 A Cruise Ship Can be Like a Floating City
It's easy to forget; once on board, you are sharing your cruise with potentially hundreds or even thousands of other people and crew. A cruise ship is like a small city; even if you travel with the best cruise lines, it only takes one person to spoil your cruise experience.
Safety in Port
In port, on shore excursions, you need to be mindful of any local safety issues and remember you are away from the isolation and safety of the ship. You should take care of your personal safety as you would in any normal travel situation.
So, How Can You be Safe on a Cruise?
---
Safe Cruise Tips
Safety Tips for Before You Leave on Your Cruise
Safe travel has a lot to do with your preparation before you leave home.
Do you have copies of your passport and other essential identification documents?
It is not uncommon for the ship to hold your passport to expedite clearing the ship in foreign ports. Therefore, you should have copies to take ashore or in case of an emergency on the ship. Both paper copies and electronic copies are advisable. Email yourself a copy of your documents before you leave. You can also take a photo on your phone.
Have you purchased travel insurance?
Have you notified your bank of your travel intentions and recorded the appropriate phone numbers should you need to contact your bank?
Have you considered appropriate anti-theft clothing or bags for shore excursions to thwart pickpockets and thieves who often target cruise terminals?
Keep a list of everything you put in your luggage, and take pictures and record serial numbers of valuables such as cameras and other electronic devices.
Leave unnecessary valuables such as expensive jewellery at home. There is no need for expensive jewellery on a cruise, nor do you need large amounts of cash.
Pack medications, eyeglasses, and valuables in a carry-on bag. Never check any valuable items or anything you may need for medical reasons.
Make sure your luggage is in good order, easily identifiable and secure.
Put internal and external tags on your luggage with your name and contact email or phone only. Never put your full home address on your luggage. Some people like to use cruise luggage tags to ensure luggage ends up in the right place once on board.
In Cabin Safety
Treat your cabin on the ship the same as you would a hotel room. More people have access to your room than you may imagine. Especially in port, maintenance and cleaning contractors can easily access your cabin.
Consider Personal Safety in Your Cabin
When you first get to your cabin, and especially when returning from shore excursions, check spaces such as the closet, bathroom and balcony while the door is still open.
Don't open your door to strangers. Use the peephole to check who is there and always protect your cabin key and cabin number.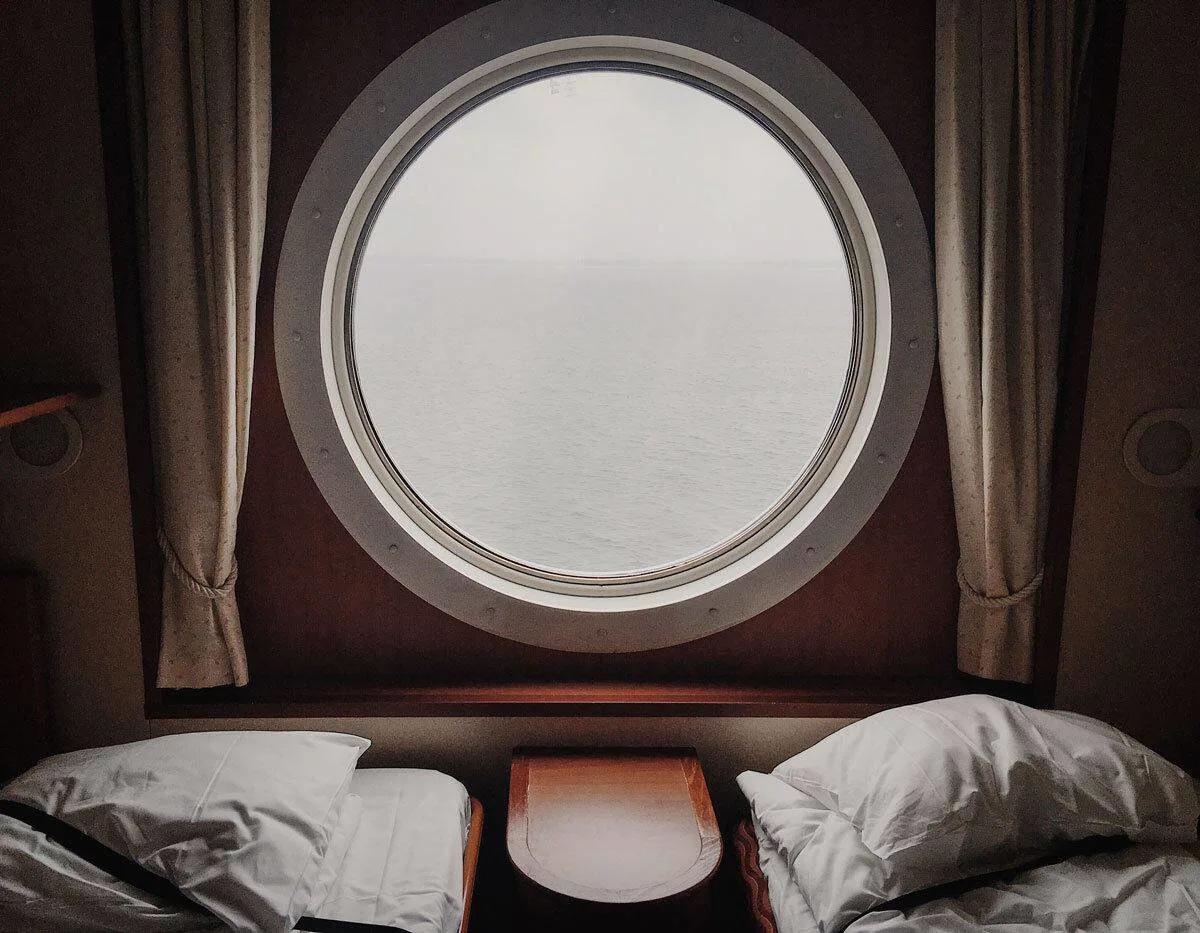 Ensure Your Door Locks Properly
You'll notice on many cruise ships that not all cabin doors automatically close, you need to pull them hard to make them shut. This safety feature ensures doors don't slam shut in rough seas.
Always give doors an extra pull or push to ensure you hear them close properly. Then double-check that they are locked.
Use the Deadbolt or a Doorstopper
If your cabin is fitted with a deadbolt, use it when you retire at night. If not, ask your cabin steward for a door stopper.
A simple door stopper is a handy travel accessory. Frequent travellers often pack one for added peace of mind in hotels and hostels for both doors and windows.
Alarmed door stops and travel door guard alarms are also very popular with frequent travellers. They are a lightweight and inexpensive way to ensure your room is always secure. Feeling safe in bed is high on everyone's list of priorities, especially for solo female travellers.
---
Remember Your Balcony
If you are lucky enough to have a cabin with a balcony, being mindful not to fall overboard and keeping personal belongings from falling into the sea is very important. However, you must also consider your balcony as another access point to your room.
For safety's sake, check your balcony before going to sleep and keep the door locked at night. Never leave the balcony door open when you are not in your room, especially when the ship is in port.
Remember, contract window cleaners and maintenance workers in port could access your room. Keep curtains closed when not in your room, and never leave valuables lying around.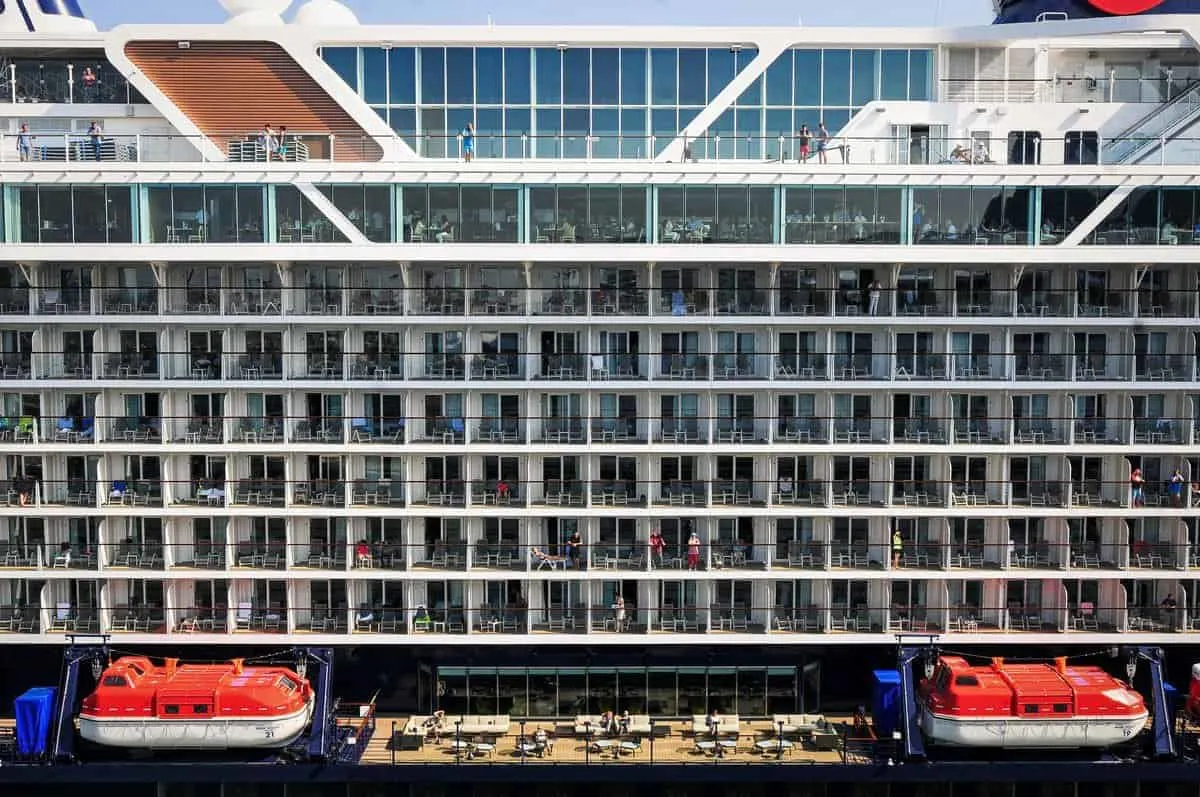 Keep Yourself Safe on Board
Remember, your cruise ship could be the size of a small city with a similar population. You will find all sorts of characters and personalities amongst the passengers and crew and all kinds of hazards on board.
With this in mind and without putting a dampener on your good time, you must be mindful of your personal safety.
Drink Alcohol Responsibly.
Alcohol is a significant contributing factor to personal safety incidents on cruises. Cruises and booze tend to go hand in hand, but you need to keep it in check.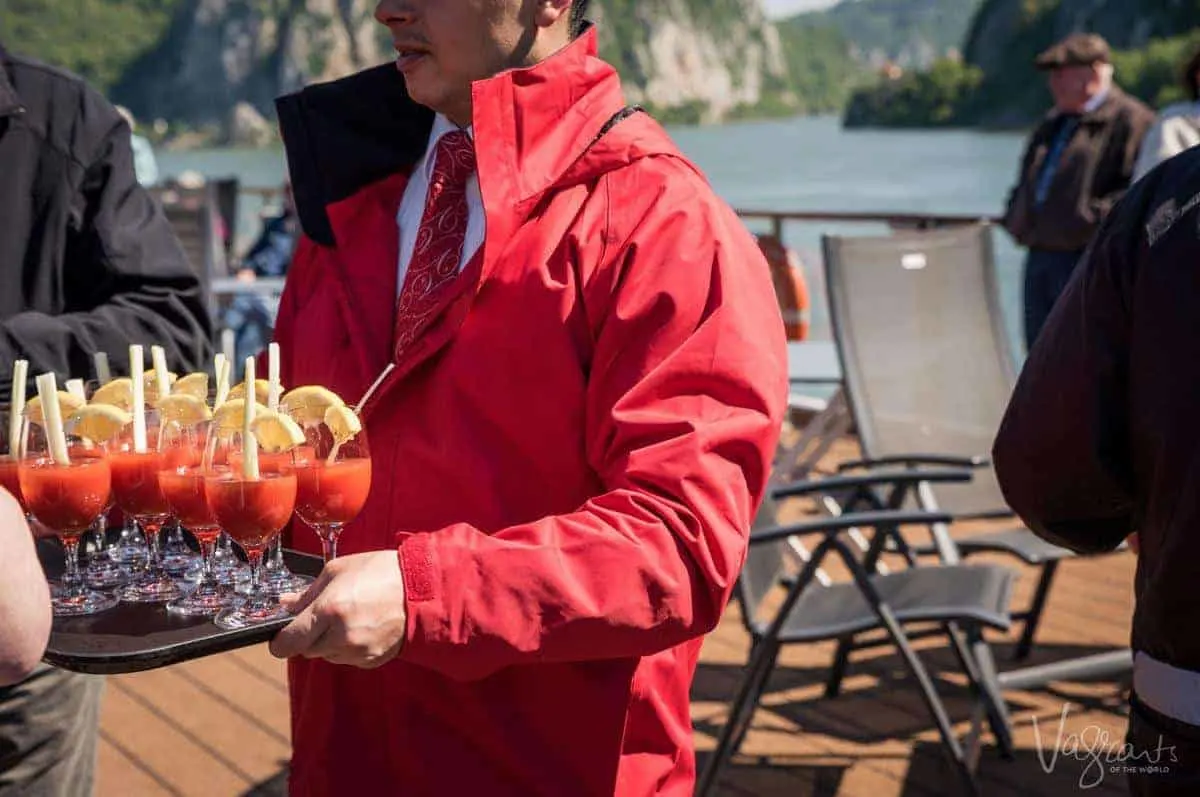 Drinking too much can make you an easy mark and leave you open for accident or injury.
Be mindful of how much you're consuming.
Be aware of who is buying you drinks. It is never a good idea to accept drinks from strangers.
No matter how drunk you are, don't allow a stranger to walk you back to your cabin. They may not be concerned about your personal welfare.
Beware false bravado when drinking; remember, you are on a ship and must be aware of the hazards.
Never accept an invitation to a stranger's cabin or the crew's quarters when you have had too much to drink.
Note: Whether drunk or sober, visiting crew quarters could result in instant dismissal for the crew and could land you off the ship at the next port.
Safe Cruising Tips for Solo Cruisers
If you're travelling on your own, it always helps to buddy up with a fellow traveller early on. That way, you can look out for each other.
You don't have to spend your entire cruise together, but you will be less of a target if people think you have friends on board. You never know, you may make a new friend!
Don't advertise the fact you are travelling alone, and don't walk around isolated areas alone late at night.
Always keep your cabin number private and safeguard your cabin key.

Use the Buddy System
If travelling with a friend or friends, make sure you plan to meet up or at least check in with each other at certain times. That way, if something goes wrong and they don't hear from you, your friend/s will know to notify the ship's crew.
Build a Rapport With Your Steward
Make a point of introducing yourself to your steward and get to know them by name. They will notice if something is not right or someone strange is hanging about your room.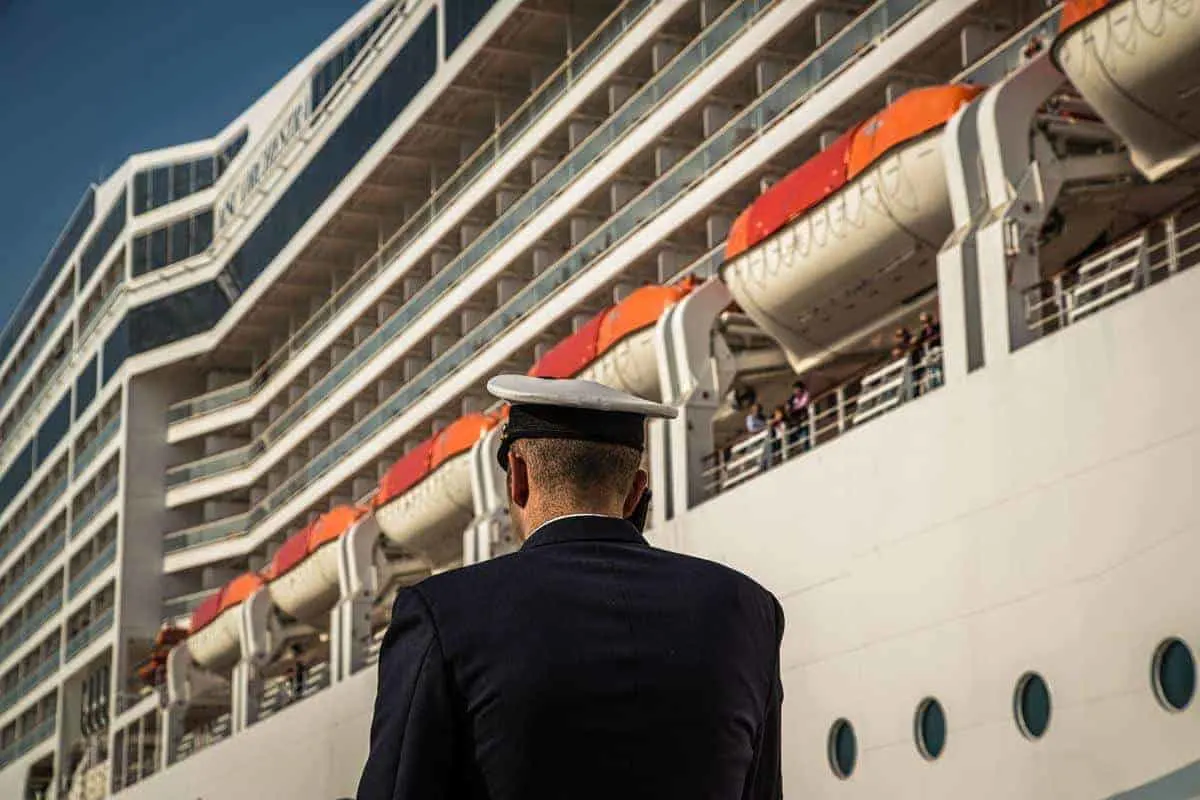 ---
Take Care of Personal Belongings
Should You Use the Room Safe?
Considering how many people have access to your room, it would be very unwise to leave valuables lying around or easily accessible. Common sense would tell us to use the room safe.
While this is better than nothing, consider, that the same ship's staff who have access to your room also have access to your in-room safe for when passengers lose their card or forget their code.
If you bring anything of exceptional value that you don't need daily, something we don't recommend, use the pursers or ships safe instead.
Take a Personal Travel Safe
For essential items such as your wallet, passports etc. either use the in-room safe or take a personal travel safe. Many people now travel with personal travel safes as an alternative to in-room safes.
A travel safe is a more flexible security option for valuables both in the room, by the pool, in a restaurant, or at the beach. There are a number of portable and lightweight travel safes that are perfect for keeping valuables safe when you travel.
Depending on the size you opt for, everything from laptops to jewellery can be placed in the portable safe and then locked to a fixed object in the room or even by the pool. If using a portable safe in your room, lock it to a fixed object in a place other than the same cupboard as the room safe.
A portable safe may not be the ultimate solution, but thieves will be moving fast and will check the obvious places first. Also, having it locked to a fixed structure is a significant deterrent should they find it.
Keep Valuables Safe at the Beach and By the Pool
Whether by the pool on the ship or at the beach on a shore excursion, you will have to consider your valuables when you go for a swim or even when taking a quick nap in the sun.
Only Take What You Need
Just take what you need if you want to relax by the pool or at the beach without worrying about your expensive electronics, cash or jewellery.
You don't need to have everything you typically carry in your wallet or purse while moving around the ship or lazing on the beach.
Stashing your wallet or room key under your towel or your expensive watch in your shoes just doesn't cut it these days, even on the best cruise lines.
Cruise Tip
Never keep all your cash, credit cards, or other valuables in one place. Always spread it out, leaving some in your safe and as little as possible on your person.
If you are robbed, you will have minimised the impact on your vacation by giving the thief less to take. And don't forget to make sure you have travel insurance.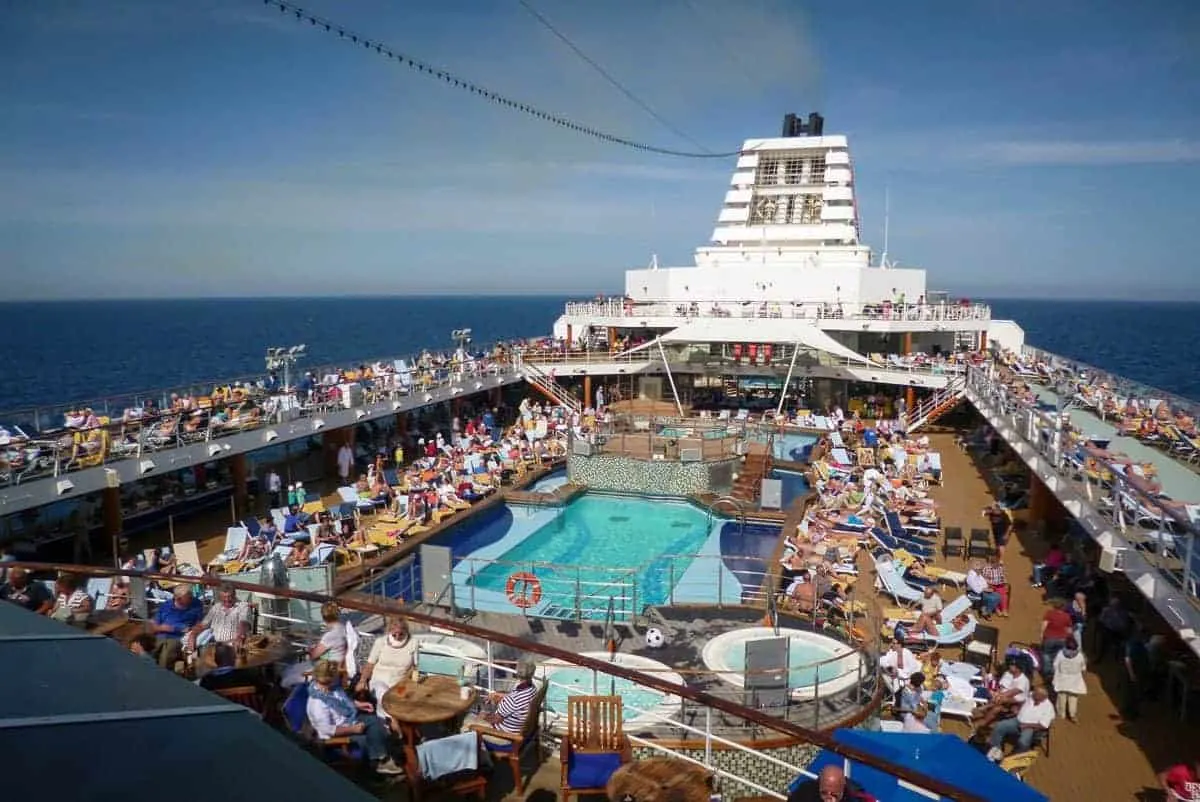 If you do need to take valuables with you, consider taking your Travel Safe. If you prefer a more versatile way to keep your valuables safe by the pool or at the beach, consider an anti-theft beach tote. These are fantastic cruise travel accessories because they are so versatile.
They keep valuables safe.
Are TSA approved and designed to double as carry-on luggage.
There is even space to keep drinks cold and electronics protected.
Most importantly, they look good.
CoolBag Locking Anti-Theft Travel Tote With Insulated Cooler Compartment
---
Stay Safe While in Port and on Shore Excursions
Unfortunately, cruise passengers are great targets for thieves. If you fall victim to crime on a cruise, it is most likely to occur when you are ashore.
Most cruise itineraries only allow for a short time in each port. This means passengers will be rushed to make the most of their time ashore, which makes them distracted.
It's easy to be distracted when disembarking in a new port, but you must keep your wits about you, especially in crowded areas.
Simple Travel Safety Reminders When Going Ashore on a Cruise
Take a copy of your passport with you. Don't take your actual passport unless it is a requirement for clearing immigration.
Take the details of your cruise ship and emergency contact number.
Have the emergency contact details of your country's embassy on hand in case of emergency.
Take any medications you may require during your time ashore, plus extra in case of emergency.
Make yourself familiar with current travel warnings or scams for that port/country.
Don't drink too much alcohol while ashore. Being intoxicated could make you an easy target, make you susceptible to accident or injury or even cause you to miss your boarding time.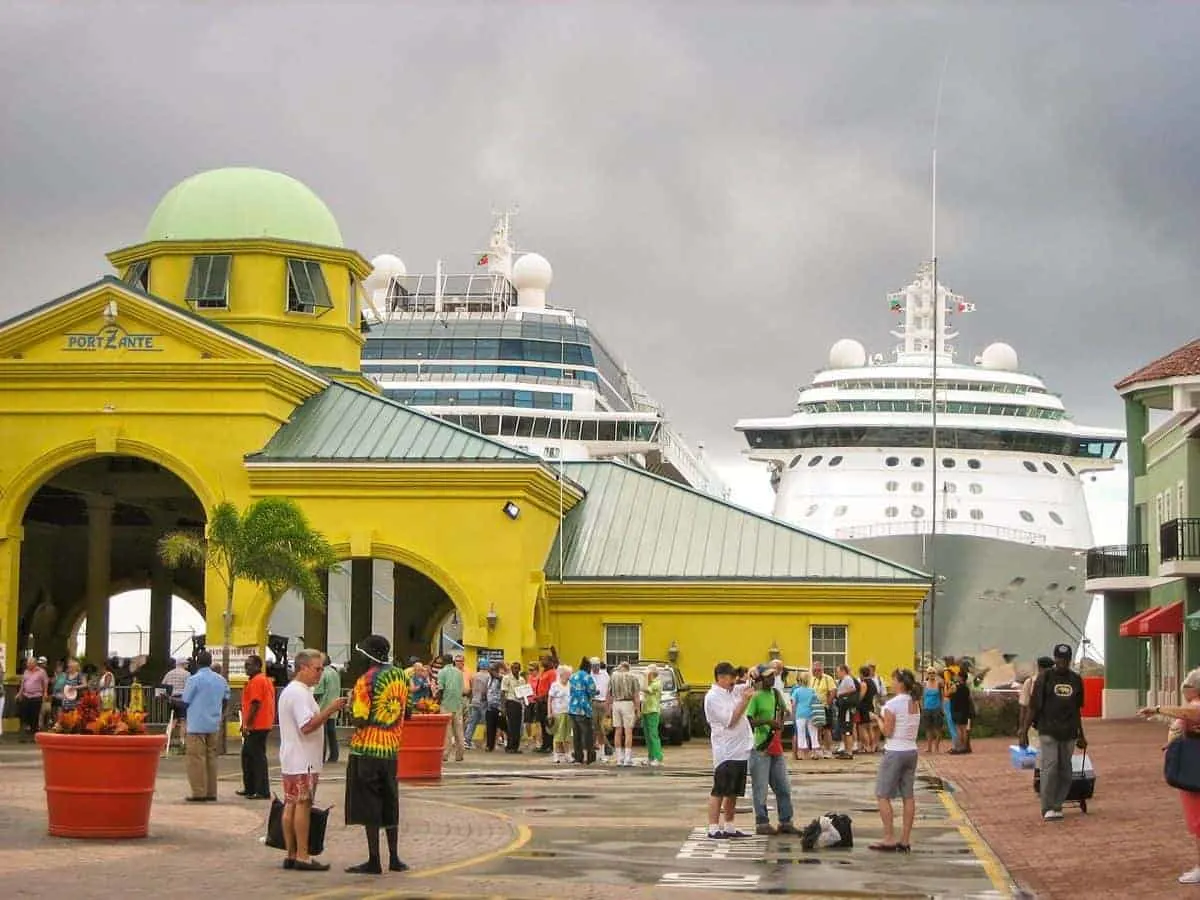 Be Aware of Pickpockets and Thieves
While the cruise port may seem safe, this is a perfect opportunity for pickpockets and thieves to blend with the crowds of passengers and get to work. Be aware of your surroundings and belongings as soon as you disembark the ship.
Only take ashore with you what you need.
Keep a firm hand on your camera at all times.
Ensure bags are always securely zipped up.
Both men and women should consider a bag that can be worn diagonally across the body. A crossbody bag makes snatch-and-run theft more difficult.
Don't leave bags sitting on the seat next to you or hang it on the back of your chair at restaurants or cafes.
Men should always keep wallets either in a secure bag or a front pocket. Never leave your wallet in your back pocket. The same goes for smartphones. Something we see all too often these days.
Get a Good Anti Theft Handbag or Backpack for Shore Excursions
There are so many stylish anti-theft bags and anti-theft purses on the market. Bags that are perfect for every travel occasion and address the main ways thieves and pickpockets steal belongings when you travel. See below for some of the best anti-theft handbags and backpacks for shore excursions.
If you carry a backpack, carry it on your front in crowded areas or invest in a good anti-theft backpack.
Know the Ships Safety Procedures
While the likelihood of anything too catastrophic happening on your cruise is slim, you should always make yourself familiar with the ship's safety procedures.
Know where your muster station is.
Where the life jackets are located in your cabin.
What to do in an overboard situation.
These are just a few things the crew will bring to your attention during the safety brief and muster drill. It is so important that you attend and pay attention.
Most of all, enjoy your cruise knowing you have put in place the best measures to ensure a perfect vacation.
---