Choosing the right travel luggage lock for an upcoming trip isn't as simple as you would think
Travel is on the rise again, and as the number of travellers increases, so does the opportunity for property theft in airports, trains, and even hotels.
Keeping Up With Airport Security Regulations
We also travel in an age where security in airports and train stations is at an all-time high. As we try to protect our belongings when we travel, we must also comply with ever-changing security rules.
While travel luggage locks are not the be-all and end-all in protecting your belongings, a good locking system for your luggage can go a long way to being a significant deterrent to thieves.
The right luggage lock can also save you some grief at the airport.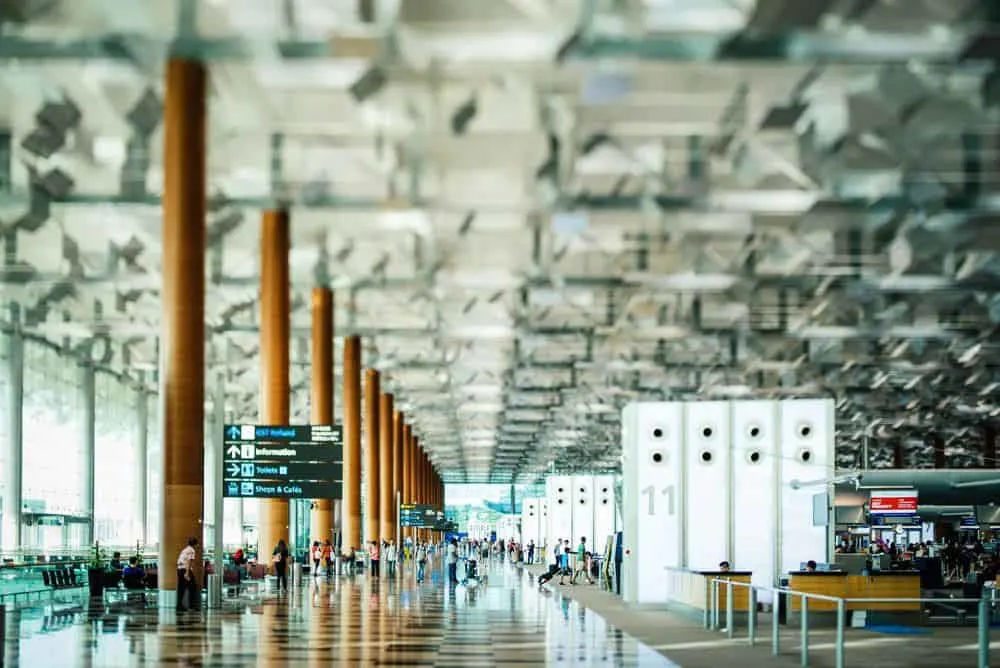 What You Will Find in This Guide
We have put together this guide to take some of the guesswork out of choosing the right travel locking system for you.
Whether you are looking for the best lockable luggage straps or the best TSA approved luggage locks, we've reviewed the latest technology and best luggage and travel accessory brands on the market.
You'll also learn about what security requirements your luggage locking system might need to meet depending on where you are travelling to and some tips for keeping your bags safe while you travel.
---
Best Travel Luggage Locks Luggage Cables and Straps Comparison Guide
Image
Title
Buy

Top

Top

TSA Approved Luggage Lock - 4 Digit Combination Padlocks with a Hardened Steel Shackle
Check Price

Top

Top

SURE LOCK TSA Compatible Flexible Cable ShackleTravel Luggage Locks
Check Price

Top

Top

Lewis N Clark Triple TSA Approved Security Lock
Check Price

Top

Top

TSA Approved Cable Luggage Locks Plus 4 Foot Steel Cable
Check Price

Top

Top

WiTbelt K200 Sharp Bluetooth Smart Enabled Travel Belt with Combination Lock TSA Approved
Check Price

Top

Top

ProudGuy Luggage Strap ELASTRAAP Superior Strength Non-Slip with TSA Combination Lock
Check Price
Buying Guide and Tips for Choosing Luggage Padlocks Luggage Cables and Luggage Straps.
What is TSA?
Before we talk about what type of travel luggage lock is best for you, we should talk about what is TSA.

TSA stands for Transportation Security Administration, an agency of the United States Department of Homeland Security. TSA has authority over the security of the travelling public in the USA which covers the nation's airports and the screening of all commercial airline passengers and their baggage.
Why are we Concerned With the TSA in Relation to Luggage Locks?
In the United States, the TSA has the authority to access luggage without the owner being present and does so more often than not. So, to allow travellers to lock their luggage without the risk of the locks being forced or cut open by TSA officers, an approved TSA lock was designed.
What is a TSA Approved Lock?
An approved TSA luggage lock is a lock that can be opened by the authorities without force using what is known as a universal "Master Key".The approved locking system is produced by a company called Travel Sentry under an agreement with the TSA. Travel Sentry sets the standards and approves each design of the TSA approved locks. Any lock with the Travel Sentry identifying mark (red diamond) is a TSA approved lock.

While this locking system is accepted and the "Master Key" tools are sometimes used by countries other than the USA such as – Canada, Austria, Belgium, China, Czech Republic, Denmark, Finland, Germany, Israel, Japan, Netherlands, South Korea, Switzerland and Australia.

The USA is currently the only country to publicly state that luggage must be openable.
Do I Need to Have TSA Approved Locks?
In short, the answer would be; only if you are travelling to or within North America ( Canada will inspect bags without you present but will not break locks.

See here for more information on The Canadian Air Transport Security Authority -CATSA). In countries other than the United States, if your bag is flagged for inspection, usually, they require you to be present when the bag is inspected. In most cases, you will be asked to open the bag yourself for the screening officer to inspect.

However, more countries are starting to recognise the system, and many currently have access to and use the Travel Sentry Master Key. So, if you are looking to buy the best travel locks, it would make sense to invest in a good locking system that will comply with the most stringent screening requirements.
Shows the red diamond identifying mark and the TSA "Master Key" access lock.
Tips for Choosing the Best Luggage Lock
Based on what we have already looked at regarding TSA requirements – Looking for TSA approved locks is usually going to be a safe bet when it comes to quality and baggage screening requirements.

Choose padlocks with combination locks over locks with keys. You won't have to worry about lost keys and combinations can be reset at any time.

Locks with a long shackle or a long cable shackle make the most versatile luggage locks. They enable more flexible locking arrangements, especially for bags with outer pockets and only one zip head. A long or flexible cable shackle can provide the extra length to link to another zip or lock on the bag ensuring all pockets are secure.

Consider the size of the zipper eyelets on your bag and the size of the lock's shackle.
Related: Stay Safe When You Travel With The Best Anti-Theft Travel Gear & Devices
---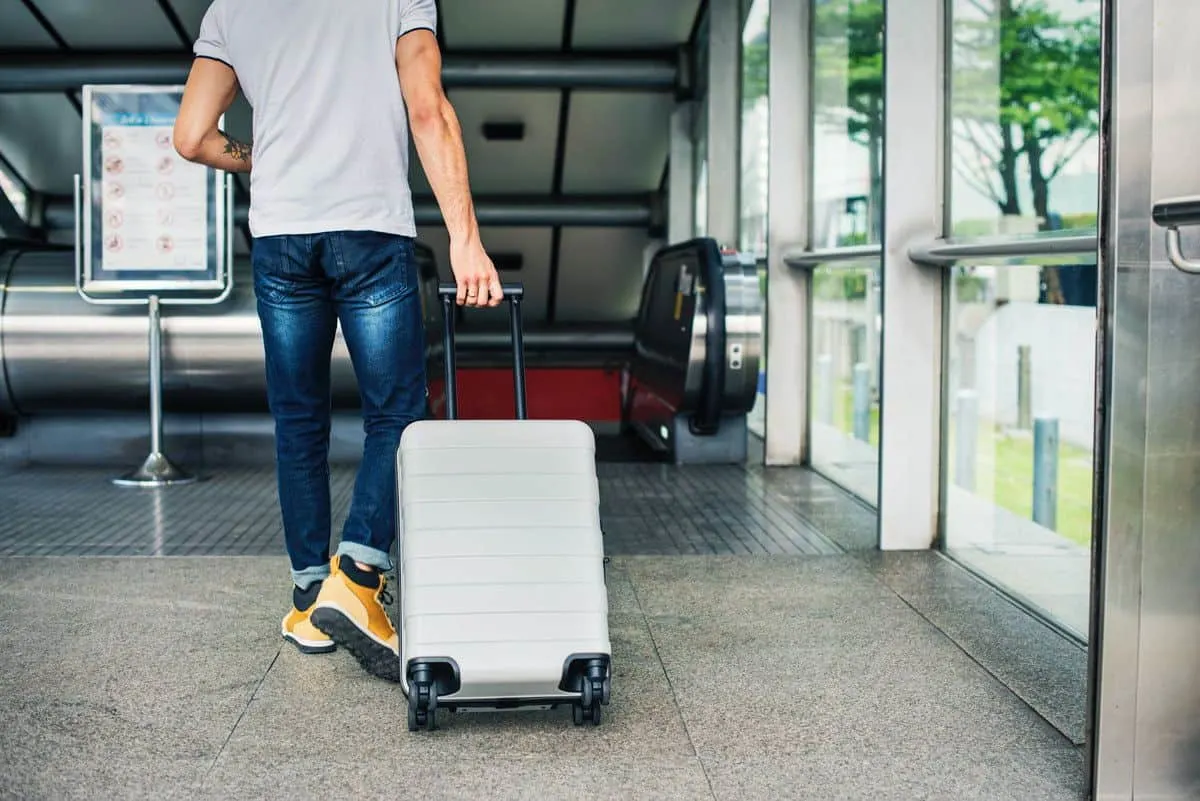 Tip:
Check with the relative authority of the country you are visiting to ensure your locking system is suitable for their screening and inspection regulations.
Note: Some countries will not have the required tools to open TSA locks.
Search Alert TSA Locks
Search Alert is a feature that will alert you if your bags have been opened and inspected by TSA. Some will have a window that changes from green to red when the lock has been opened. Others will have a red pop up indicator.
If the Search Alert function of your lock has changed on arrival, you need to check if to see if anything is missing or if something has been added to your luggage before you leave the airport.
If TSA has inspected your bag, there should be a "Notification of Baggage Inspection" placed inside your bag.
---
Only the owner of the lock can reset the Search Alert feature; TSA cannot do it.
---
Smart Locks with Fingerprint Technology
Smart Locks with fingerprint technology have started to appear on the market. Currently, this technology is not widely accepted or available and therefore not TSA approved such as the multi-purpose Smart Waterproof Fingerprint Lock which sells for around USD$29.
TSA approved versions of fingerprint luggage locks are only currently available from specialist dealers and retail for upwards of USD$35 per lock such as the Aluratek Bio-Key Touch Luggage Lock.
The Best TSA Approved Luggage Locks
TSA Approved Locks With Flexible Cable Shackle
TSA Approved Lock With Rigid Shackle
These are the two of the best luggage locks currently on the market for the following reasons:
They are TSA approved.
They both have Search Alert features.
They have easy reset 3 dial combination locking.
One has the flexible cable shackle which is a personal preference. The other has a rigid shackle but still with enough clearance.
They are budget-friendly and easy to use
The main feature that puts these locks above the rest – They have "Lock Safe Protection" or " Always Protected" features which means TSA cannot remove the Master Key tool without first relocking the lock. Currently, very few locks have this feature which makes them stand out.
One of the biggest complaints from passengers travelling through the USA regarding TSA locks is TSA agents either do not securely relock them or, do not put them back on the bag at all. This feature goes a long way to ensure this issue is minimised.
Tip:
A selection of small plastic cable or zip ties is handy to have in your bag for when you don't have enough locks or can't make an outer pocket zip reach another lock. While it is not a completely secure locking solution, it is a deterrent.
Larger zip ties can also be a good backup for securing luggage to a fixed structure on buses, trains or hotel rooms if you are short of a luggage cable. Again, this is not entirely perfect but an excellent deterrent especially for grab and run thieves.
---
Lockable Luggage Security Cables
A lockable luggage cable is great for trains, buses or even hostels and hotel rooms to secure your bags to a fixed structure and to avoid grab and run theft.
These days, many anti-theft handbags and anti-theft backpacks for travel have this feature built into their design as standard so why not consider the same for your luggage.
Tips for Choosing Luggage Security Cables
Lockable luggage cables are not an overly complex concept but when buying a luggage cable, consider:
The type of travel you will be doing.
The type of bag you will need to secure.
Places you may need to secure the bag.
Will you need to secure large or multiple bags in luggage compartments on trains or buses where you may need some length to your cable?
Or, will you just be securing suitcases or small bags to a fixed structure in a hotel room? These factors will determine the type and size of cable you will need.
Best Lockable Luggage Security Cables
Cable Luggage Lock With 4 Foot Steel Cable
These two lockable luggage cable systems stand out from the crowd for the following reasons:
---
Lewis N. Clark Lockdown Triple Security Lock
Pros
TSA Approved
Easy to reset 3 dial combination lock.
Two long cables allow flexible locking arrangements – Attach long cable to luggage handle and short cable to zipper. Or use to lock together zipper pulls of outer pockets.
Thieves are unable to re-zip or repair zippers after entering the bag by zip tampering. See this video to show how thieves can tamper with zips without you knowing.
Use the long cable to attach the bag to a fixed object such a railing or chair. Or, attach two bags such as a suitcase and purse.
Cons
If you were to use this lock as a checked luggage lock:
The lock doesn't have the Search Alert Feature
It also does not have the "Always Protected" feature.
This luggage cable lock is a very versatile locking system if you are looking for an easy to use luggage security cable. Especially for securing smaller luggage such as laptop bags or carry on style luggage in hotel rooms or close to you on long train or bus journeys.
---
TSA Approved Cable Luggage Lock with 4 Foot Steel Cable
Pros
TSA Approved
Easy to reset 3 dial combination lock.
4-ft flexible steel cable perfect for multiple bags or situations where longer cable might be needed such as train luggage compartments.
The lock has long flexible cable shackle for versatile locking arrangements.
4-ft cable is stand alone so can be interchanged with any lock of your choice.
Cons
The lock doesn't have the Search Alert Feature. – Not needed for general travel applications.
The lock does not have the "Always Protected" feature. – Not needed.
As a two-part setup, it is slightly bulkier than the Triple Security Lock.
What we like about this luggage cable system is the simplicity and versatility of the concept. There is nothing fancy; it is just a durable steel cable suitable for many travel applications.
A luggage cable such as this is not meant for checked luggage but for additional security while travelling. It can be used with any lock of your choice, so you don't have to worry about outdated locks or incorrect sizes for what you need.
---
Lockable Luggage Straps
A brightly coloured lockable luggage strap is perfect for holding your bag together in case of any rough baggage handling.
It also gives you an additional layer of security – a big deterrent for thieves especially those working for the airlines. It is not uncommon for baggage handlers to be caught stealing from bags.
It will also make your bag easily identifiable at the baggage carousel. It not only ensures you collect the correct bag but again acts as an additional deterrent for bag thieves at the baggage carousel.
Tips For Choosing the Best Locking Luggage Strap
As with any luggage lock, you will be better served in the long term looking for TSA approved locking luggage straps. Particularly if travelling to or within North America.
A bright colour or pattern is best. Your baggage will be easily identifiable at the carousel. Also, thieves will be less inclined towards a bag that stands out.
Ensure the locking mechanism has an easy to reset combination dial lock.
The strap should be easily adjustable to stay firm and secure on any size bag.
The strap should not be able to be loosened when locked.
Best TSA Approved Locking Luggage Straps
WiTbelt Bluetooth Smart Enabled TSA Accepted Luggage Strap
ProudGuy Superior Strength TSA Approved Luggage Strap
These are the two of the best locking luggage straps currently on the market for the following reasons:
They are TSA approved.
One has a Bluetooth enabled Smart App so you can track your bags.
They have easy reset 3 dial combination locking.
Both have an adjustable, lockable strap that cannot be loosened when locked. It can be tightened but not loosened.
Remember: Lockable luggage straps should be used IN ADDITION TO luggage locks. Not instead of luggage locks.
---
Tips to Prevent Baggage Theft
Ultimately, no locking system will be entirely foolproof against baggage theft when you travel. You can, however, take some steps to further reduce your chances of becoming a victim.
Never place valuable items such as jewellery or electronic equipment in your checked luggage. Always keep them with you in your carry on bags.
Brightly coloured luggage or other brightly coloured identifiers such as a luggage strap will deter thieves. They will more often target an inconspicuous bag that looks like everyone else's.
Keep a list of any relevant items in your bag so you can be sure if something is missing. This will also help with any insurance claims.
Don't let your bags out of your sight when travelling on shuttle buses or trains or even when checking in to your hotel. It is especially important for smaller carry on bags in crowded areas.
Get to the baggage carousel as quickly as you can after you land. Bags left circling on the carousel are an opportune target for thieves.
Put a lock on all carry on bags to avoid onboard theft while you are sleeping or in the bathroom.