Viking Homelands Cruise Review
The Best of Northern Europe
Our first foray into ocean cruising was two fabulous weeks on-board Viking Ocean Cruises, Viking Sea, experiencing the best of Northern Europe on the Viking Homelands Cruise.
Viking Homelands Itinerary Overview
15 days, eight countries, 11 ports, sailing through Scandinavia and the Baltics. From the awe-inspiring majesty of the Norwegian fjords to the culture and grace of cities like St Petersburg, Copenhagen and Stockholm, we traced the homelands of the legendary Vikings.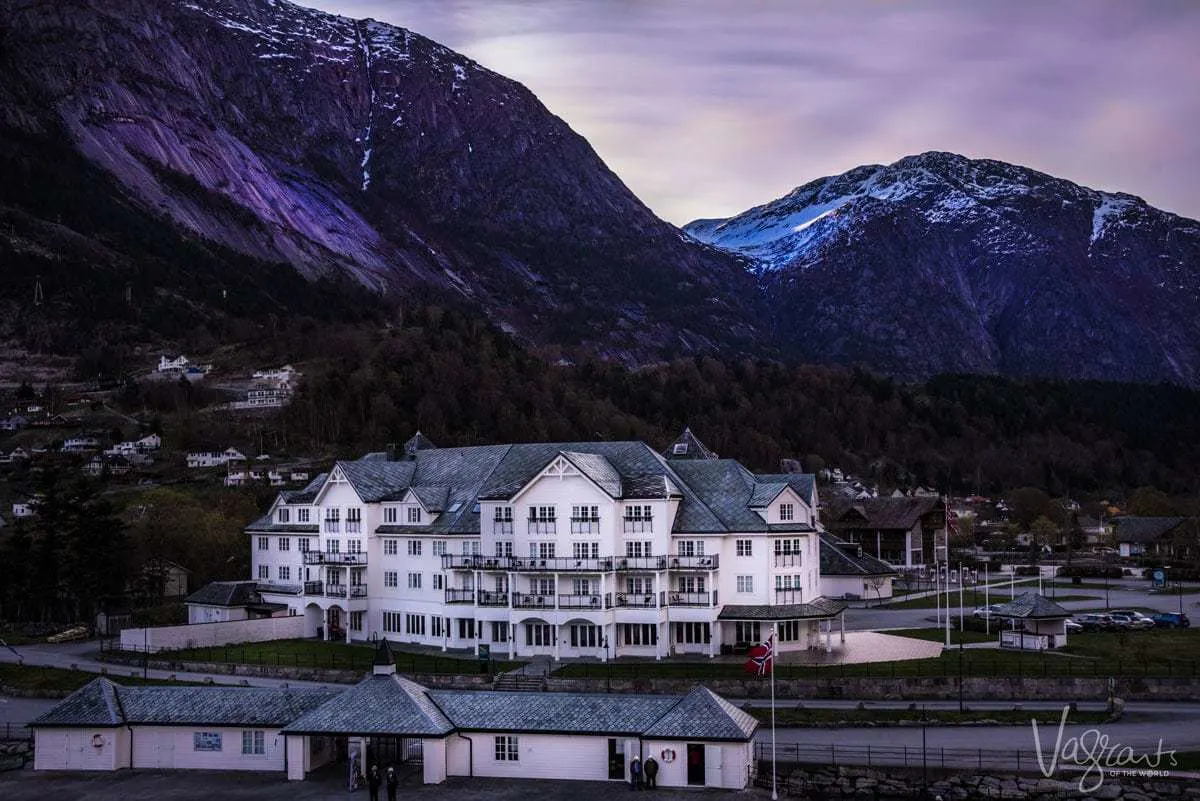 It's All About The Destinations.
Much like Viking River Cruises, Viking Ocean Cruises are all about the destinations. Thanks to the "small ship" design of their ocean fleet, itineraries feature ports other cruise liners can't offer.
It also gives passengers more straightforward access to many of the destinations and more time in port.
Get Your Bearings on Viking's Included Shore Excursions
One prominent feature of Viking's itineraries is the included shore excursions at each port. While these are free tours, they are by no means any less engaging or interesting than the optional paid excursions.
For people who wish to explore a destination on their own, the complimentary tours are an excellent way to get your bearings. Or, for those who want to experience more, an excellent introduction or addition to the more extensive tours.
The Viking Homelands Cruise is a fantastic way to experience the best of Northern Europe in two weeks. The major sights of Scandinavia and the Baltics in one trip.
Here is a taste of the destinations and what the Viking Homelands Cruise has to offer.
Bergen, Norway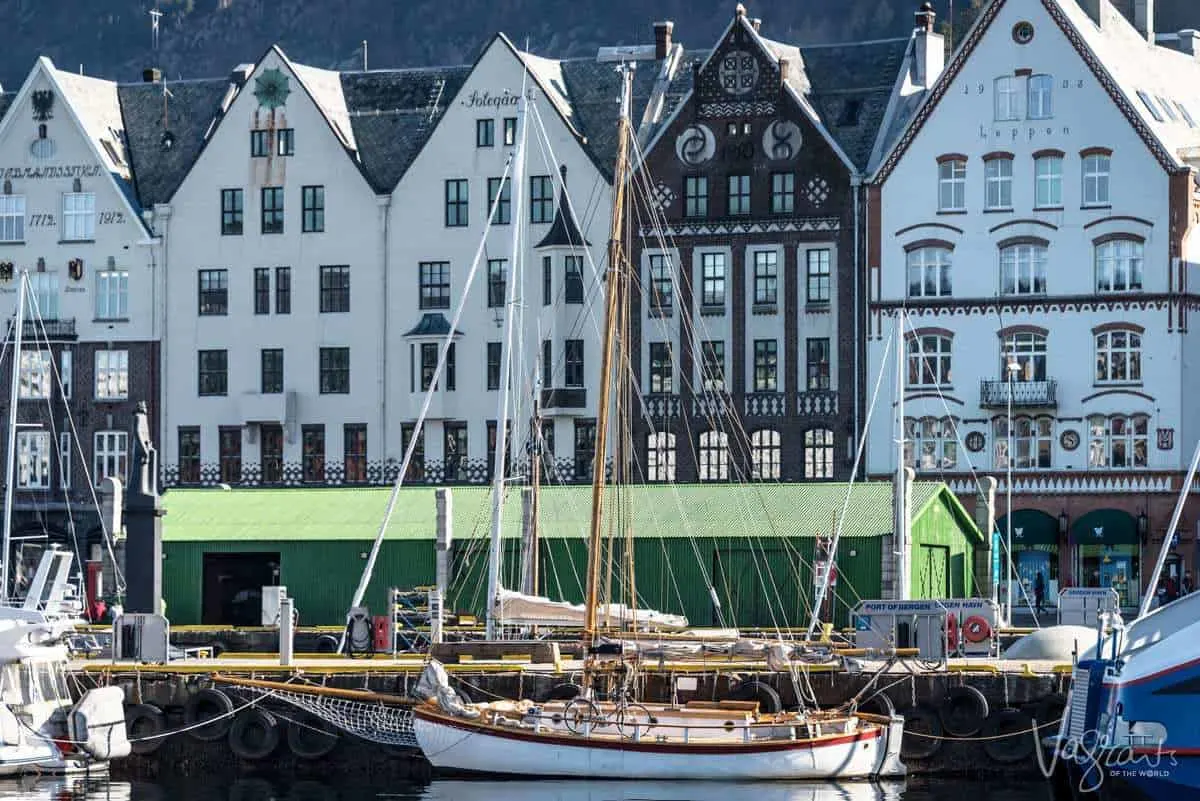 Norway's second-largest and possibly prettiest city is where we joined the Viking Homelands Cruise. Nestled among mountains, glaciers and fjords, Bergen sets a beautiful picture indeed.
A city with deep Viking roots it was the perfect place to start our Viking journey.
Viking Sea berths next to Bryggen Wharf, Bergen's most iconic landmark. The UNESCO-listed Wharf boasts lovely rows of historic 18th-century wooden buildings.
Thanks to some exceptionally sunny spring weather, outdoor cafe's along the wharf were brimming with locals indulging in the Norwegian rite of "Utepsils", the ritual of the first beer drunk outside for the season.
Yes, there's a word for that!
With two nights berthed in the middle of town, we had ample time to explore and make the most of Bergen. A walking tour helped us gain our bearings and discover sides of Bergen that shouldn't be missed. Cinnamon bun anyone?
---
Eidfjord, Norway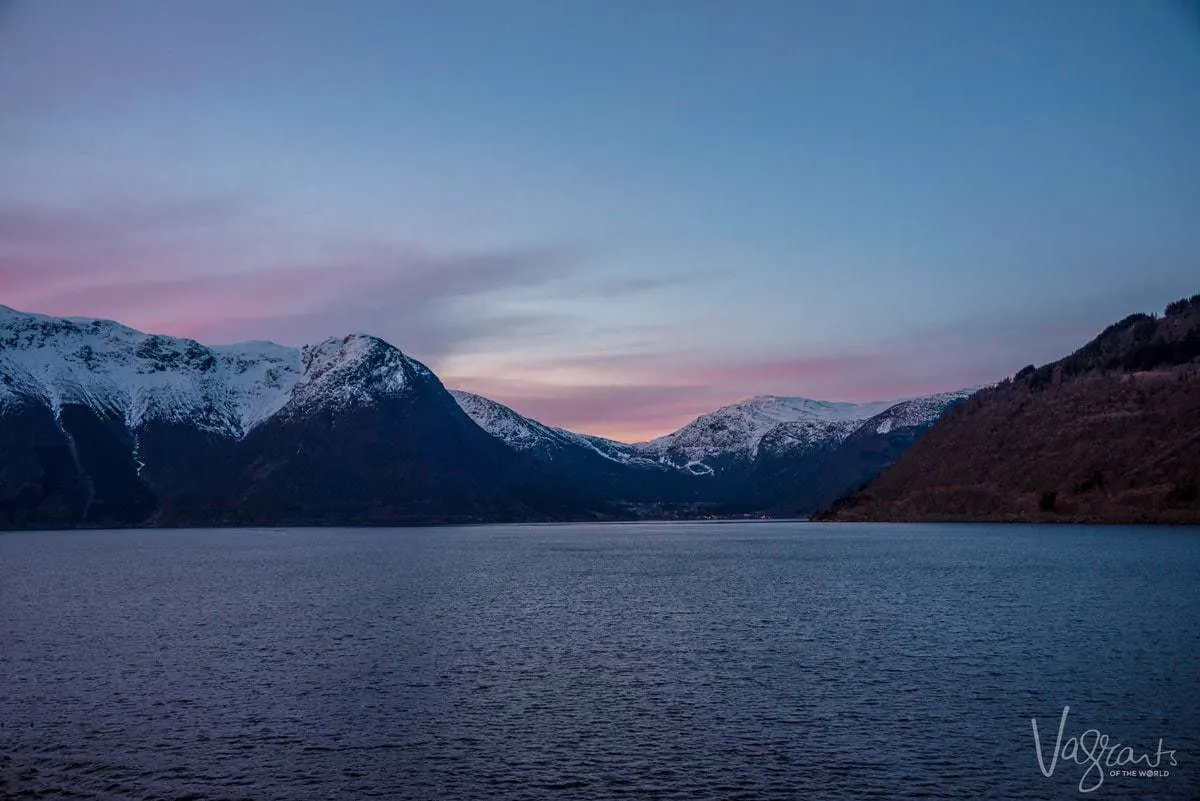 Taking advantage of the longer days of Spring, we were able to enjoy a breathtaking cruise through Norway's majestic fjords en route to the village of Eidfjord.
To say this is one of Norway's most scenic regions is an immense understatement. Here you will find quintessential Nordic landscapes of infinite beauty.
From Eidfjord, we took the optional tour to Flåm, a tiny village humbled by the dramatic landscape that surrounds it. It was a ride on the Flåmsbana Railway, dubbed one of the most scenic train routes in the world that held our interest.
The train weaves its way through steep mountains and narrow valleys with stops at the most beautiful waterfalls along the line.
This region of Norway offers some of the most spectacular scenery we have seen anywhere in the world. A highlight of the trip.
---
Stavanger, Norway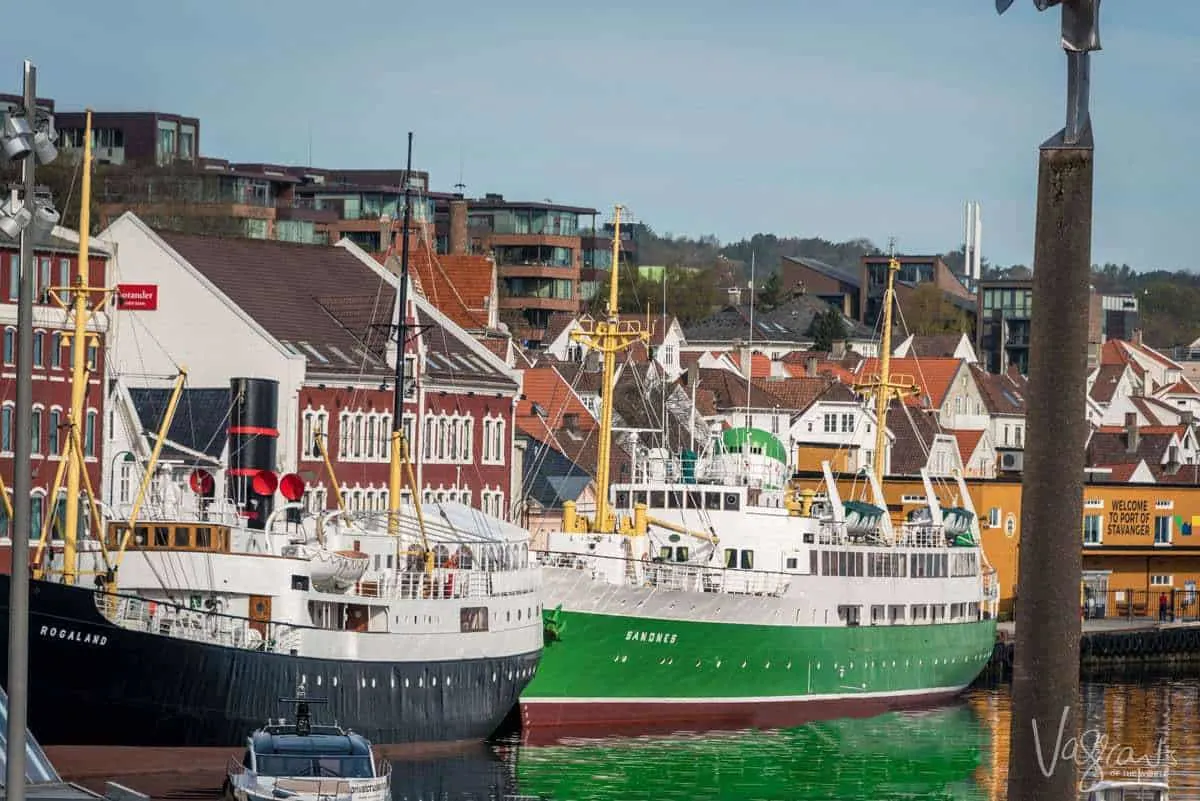 Famed for having the highest concentration of 17th and 18th-century wooden buildings in Europe, the southern port town of Stavanger is both beautiful and fascinating.
The heart of Norway's lucrative offshore oil industry, Stavanger is home to the award-winning Norwegian Petroleum Museum. The museum offers insight into the history and great danger involved, even with today's modern technology, to extract this valuable fuel.
As the Viking Sea can berth in the heart of Old Town, after a walking tour which includes a trip to the petroleum museum, our time was ours to explore the delightful port town at our leisure.
While industry and history are at the town's core, Stavanger is also modern and stylish in its own right.
Hip boutiques and cafes create a colourful atmosphere throughout the Old Town while a plethora of fancy restaurants and bars are indicative of a lively social scene in the port town.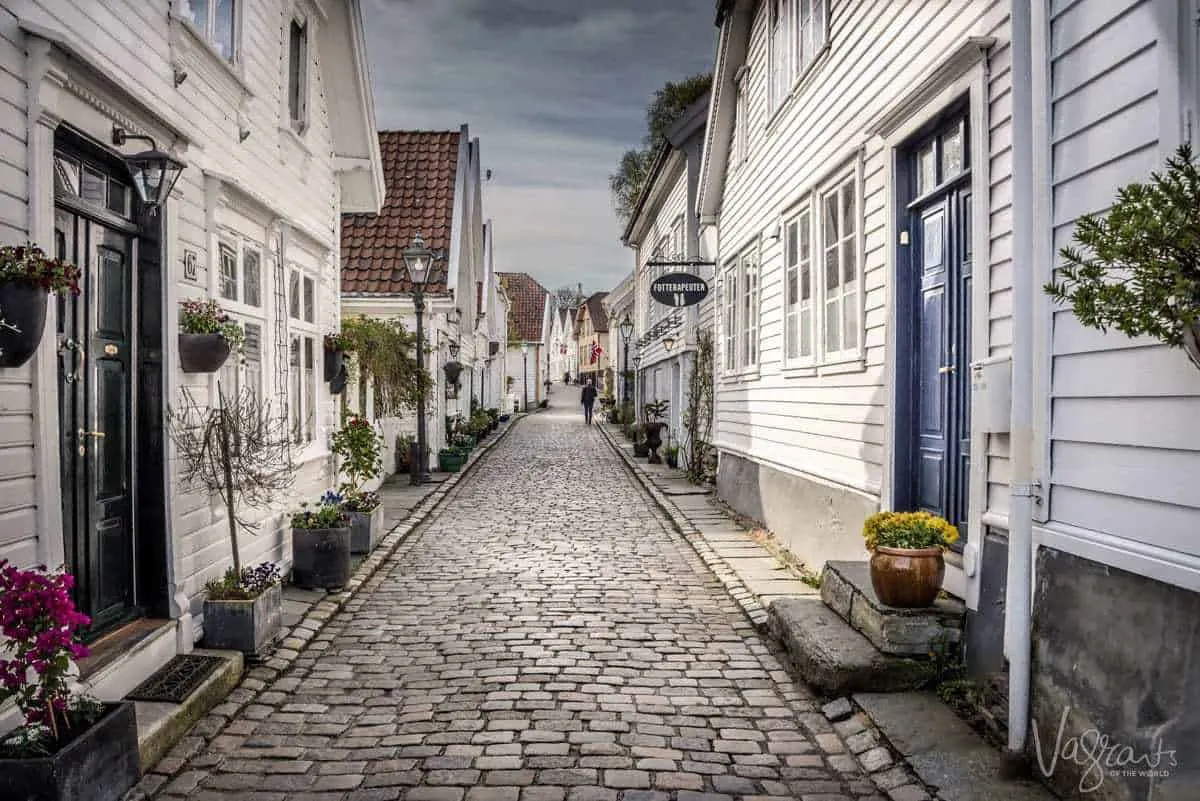 ---
Ålborg, Denmark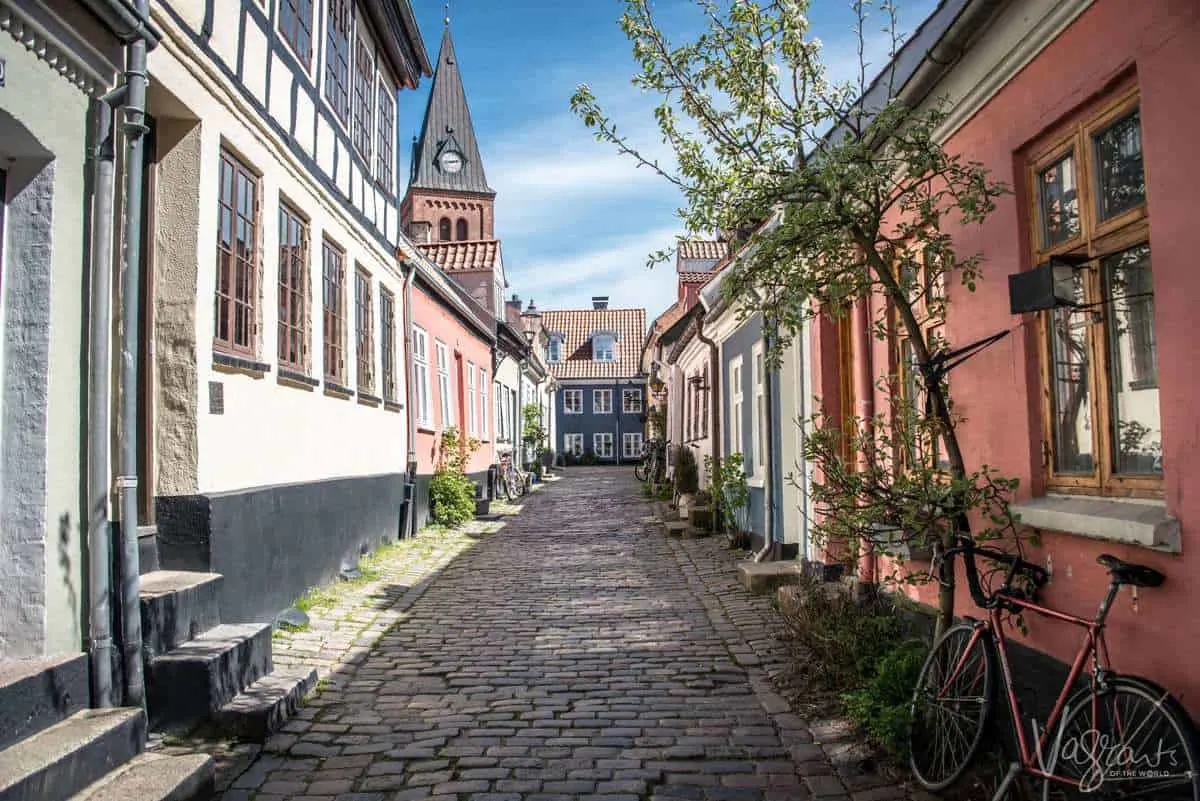 A delightful welcome to Denmark. Alborg is a city brimming with history and a youthful university vibe. Hailed as the city of Aquavit, a herb-infused tipple enjoyed by Scandinavians since the 15th century, Alborg is a great destination for the epicurean.
Perhaps a beer lovers tour is your thing or just sampling the best traditional Danish open-faced sandwich. Alborg has many excellent restaurants and tours to keep the foodie entertained.
For the history buff, the best-preserved Renaissance architecture in Denmark is found in Alborg as well as some of Scandinavia's richest historical sights. Limfjord Sound outside Aalborg was where the Vikings launched their raids on faraway lands. On return from battle; fallen heroes would be cremated with their boats here.
Remnants of these cremations are found at Lindholm Hoje burial ground above the city.
A walking tour of the town which included an interlude with some dubious looking Vikings and a sample of ham smoked for six years gave us our bearings for further exploration.
Again, having the ship berthed close to the centre of the city enabled a day at our leisure in this lovely city.
---
Copenhagen, Denmark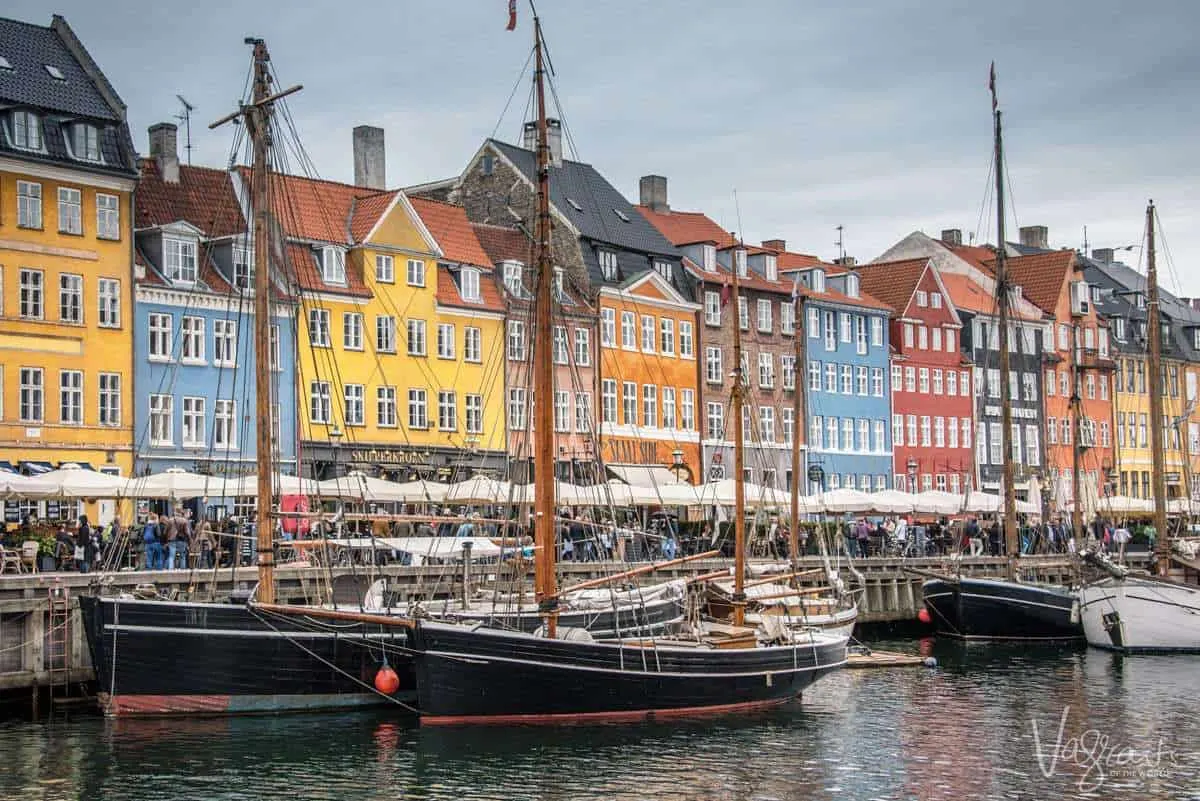 Copenhagen is the quintessential Danish fairytale. Once a small Viking fishing village, Copenhagen has been an essential Scandinavian port since the 10th Century.
With a rich Viking history, Copenhagen is full of interesting facts including one of the world's oldest amusements parks and a Little Mermaid as iconic as the Danish author who penned her story makes Copenhagen the most enchanting Nordic city.
Once home to Hans Christian Andersen, the candy-coloured houses of Nyhavn (New Harbour) not only enhance Copenhagen's fairytale character but set a lovely backdrop for an alfresco lunch on the waterfront.
Dubbed the happiest city in the world, Copenhagen also exudes a relaxed urban vibe where culture, history and contemporary design are intrinsically linked.
Michelin starred restaurants sit side by side hip, edgy cafes and bike-friendly streets weave through the royal palaces. So relaxed is Copenhagen, locals say it is not unusual to see the crown prince or princess casually pedalling their brood through town to school.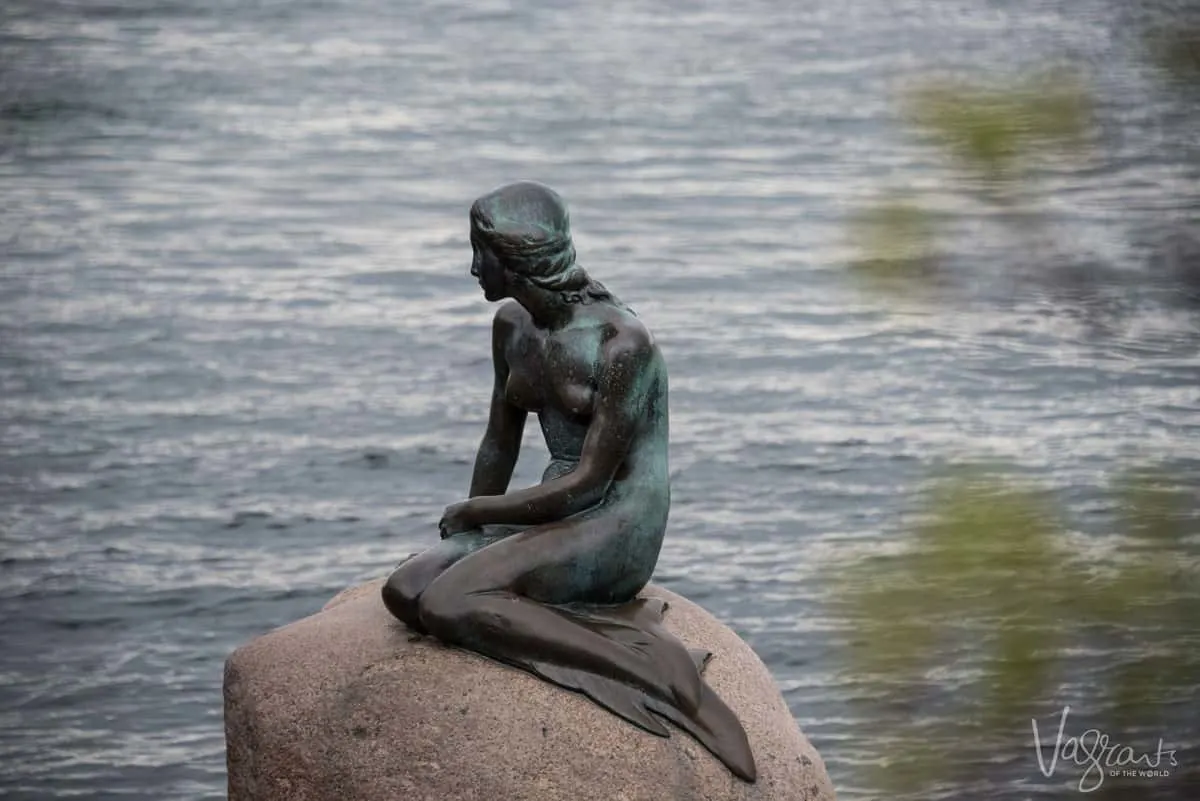 A full day in Copenhagen gives ample time to soak up the atmosphere, visit the 18th-century Rococo district, home to the royal family's Amalienborg Palace, Christiansborg Palace or the Renaissance-era Rosenborg Castle.
A trip to the UNESCO-listed Kronborg Castle, the inspirational setting of Shakespeare's Hamlet is also possible. After a fascinating and extensive city tour, we chose to explore the city on foot, soaking up the atmosphere Copenhagen is famous for.
---
Berlin, Germany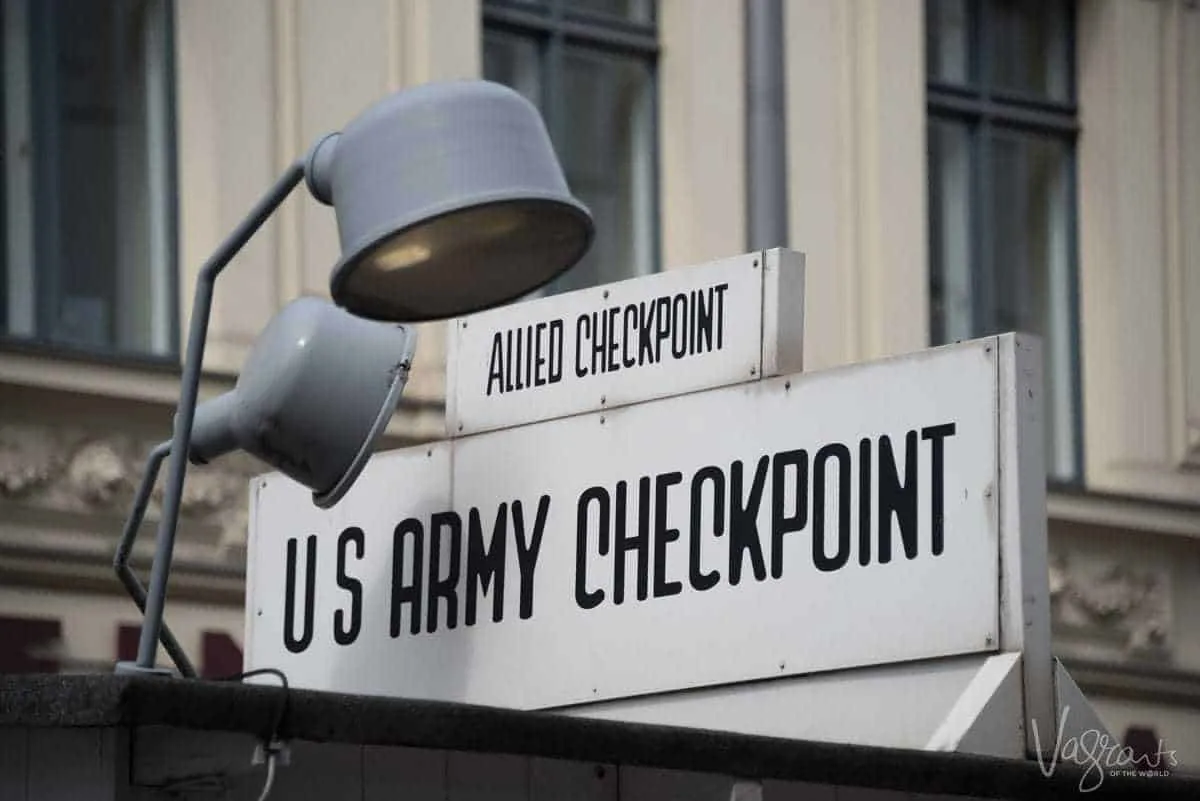 As Berlin is nowhere near the coast, a private train from the port of Warnemunde near Rostock was arranged to take us inland to Berlin. Being so far from the coast; a day in Berlin was going to be a big undertaking no matter how you looked at it. As we had not been there before, we felt it worthwhile.
On the plus side, the train trip, albeit nearly 3 hours each way, did take us through some very scenic countryside.
Divided during the Cold War, Berlin has emerged as one of Europe's most cosmopolitan and culturally significant cities. We opted for the Berlin Your Way Tour.
An introduction by bus to Berlins most famous sights followed by a few hours to explore on our own.
Obviously, remnants of the Berlin Wall, Alexanderplatz Square, and Checkpoint Charlie are high on the list of things to see in Berlin, as was a visit to the Check Point Charlie Museum.
This Museum alone warrants a good few hours of your time.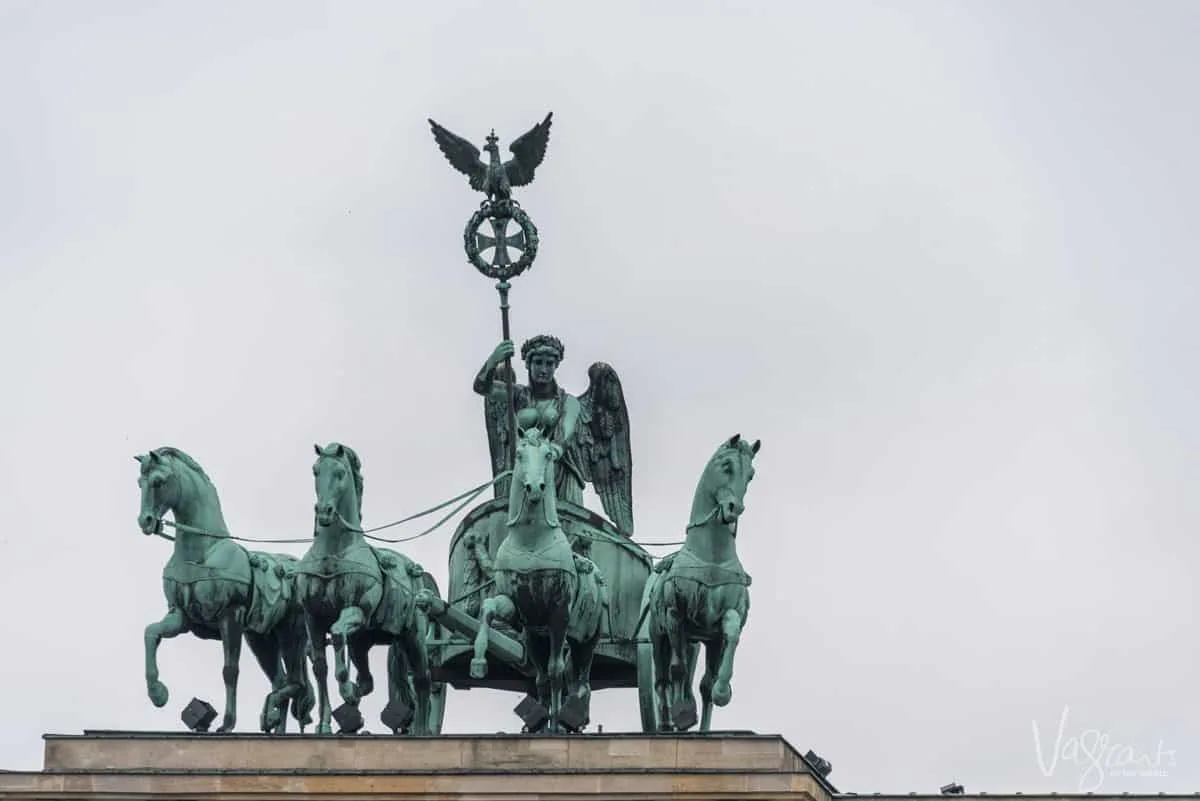 While an optional tour for lunch in the Käfer Restaurant, at the top of the magnificent Reichstag was possible, we felt our time was just too short in this incredible city to spend it in one place.
While logistically, it is not viable on an ocean cruise, our only regret about Berlin was we did not have more time. Another visit perhaps.
If you do plan an extended stay in Berlin or return visit after a cruise, this guide on where to stay in Berlin is a great resource to help choose the perfect area and accommodation.
---
Gdansk, Poland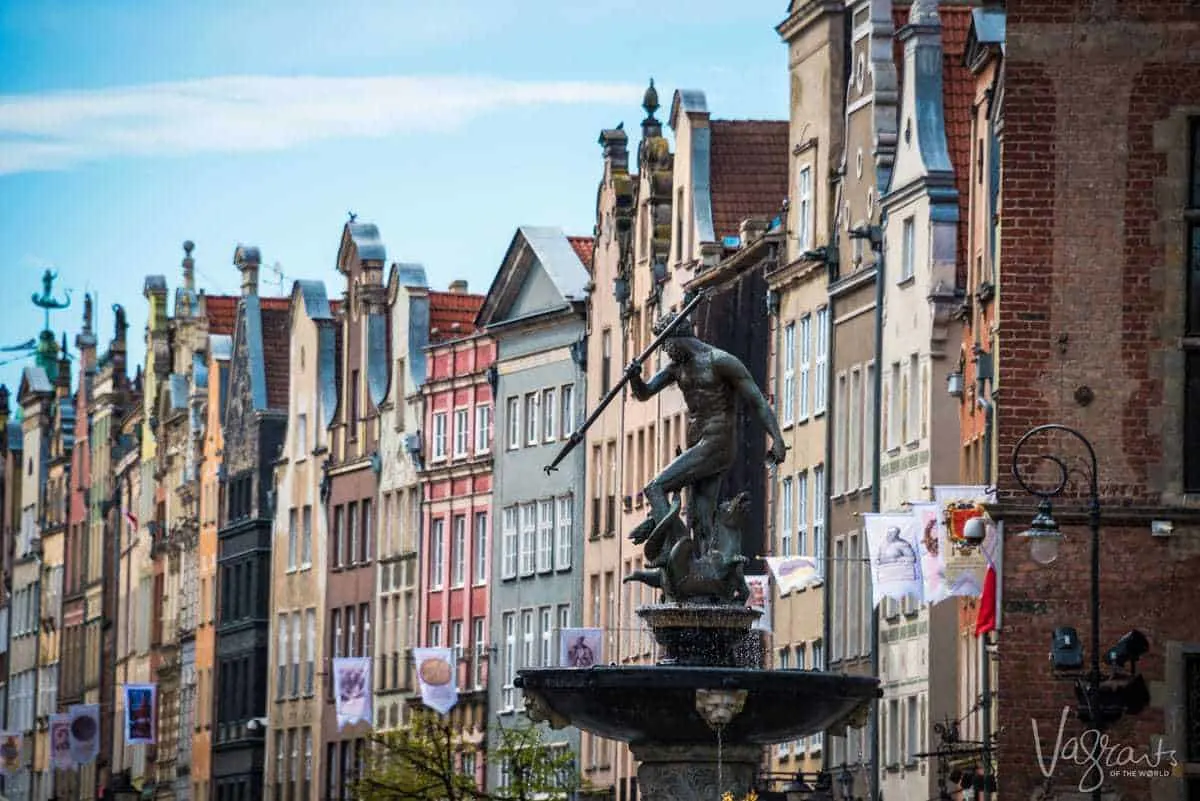 Picked as one of our best European destinations to visit in autumn, Gdansk Poland is one of the oldest and most charming cities in the Baltic. Almost entirely flattened during WWII, like a Phoenix, the town which was the 1939 flashpoint for the war has risen from the ashes.
Gdansk has been meticulously restored to its former glory and developed into one of Poland's most exciting cities.
So good is the restoration of Gdansk, a walking tour through Old Town leaves us second-guessing the authenticity of the Gothic, Renaissance and Baroque architecture.
A delightful town, with an equally charming atmosphere, Gdansk will have you wanting to linger a little longer.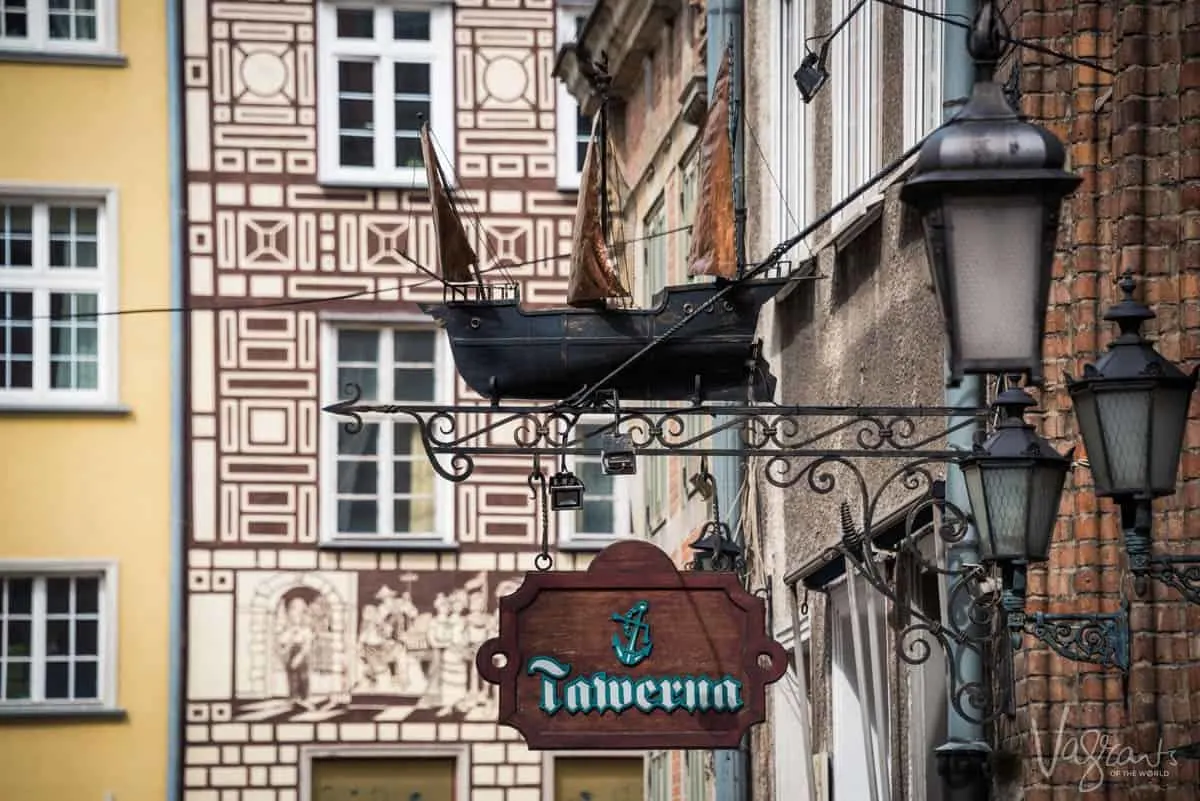 It's not surprising Gdansk is attracting more visitors each year. Explore her maze of cobblestone streets, discover the prized Amber the town is famous for, or try a glass of gold-flecked Goldwasser, a liqueur made in Gdansk since the 16th century. We also recommend trying some typical Polish gastronomy or even a new spin on Polish food thanks to the cities emerging food and pub scene.
You will be hard-pressed not to be enchanted by Gdansk.
See More of Gdansk – [Video]
Tallinn, Estonia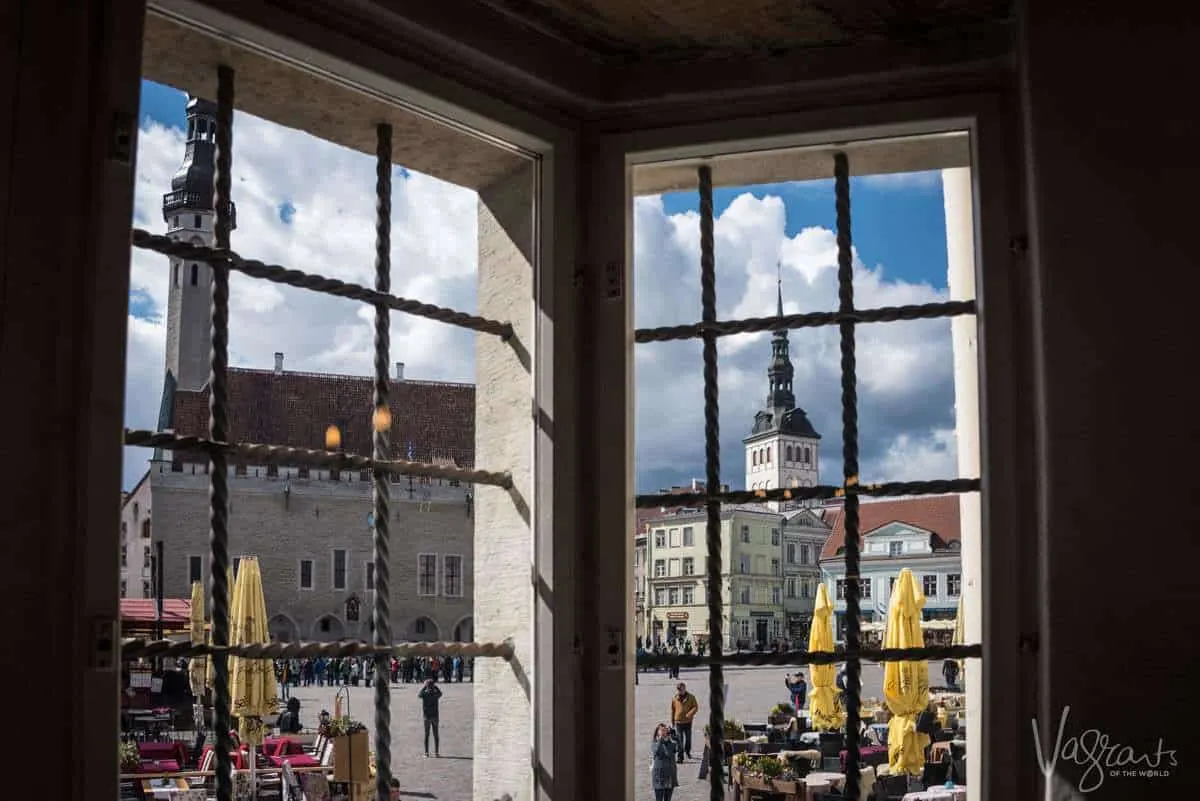 Having visited and fallen in love with Riga in Latvia, we were keen to see the other Baltic city acclaimed for being so pretty you can barely believe it.
While Estonia may be a former Soviet country, Tallinn it's capital suffers little of the bleak Soviet urban landscape people expect.
Tallinn is a UNESCO World Heritage site and one of the best-preserved medieval Old Towns in Northern Europe.
Perched above the sea, Tallinn is a maze of picturesque cobblestone streets dotted with gabled red rooftops and ancient church spires.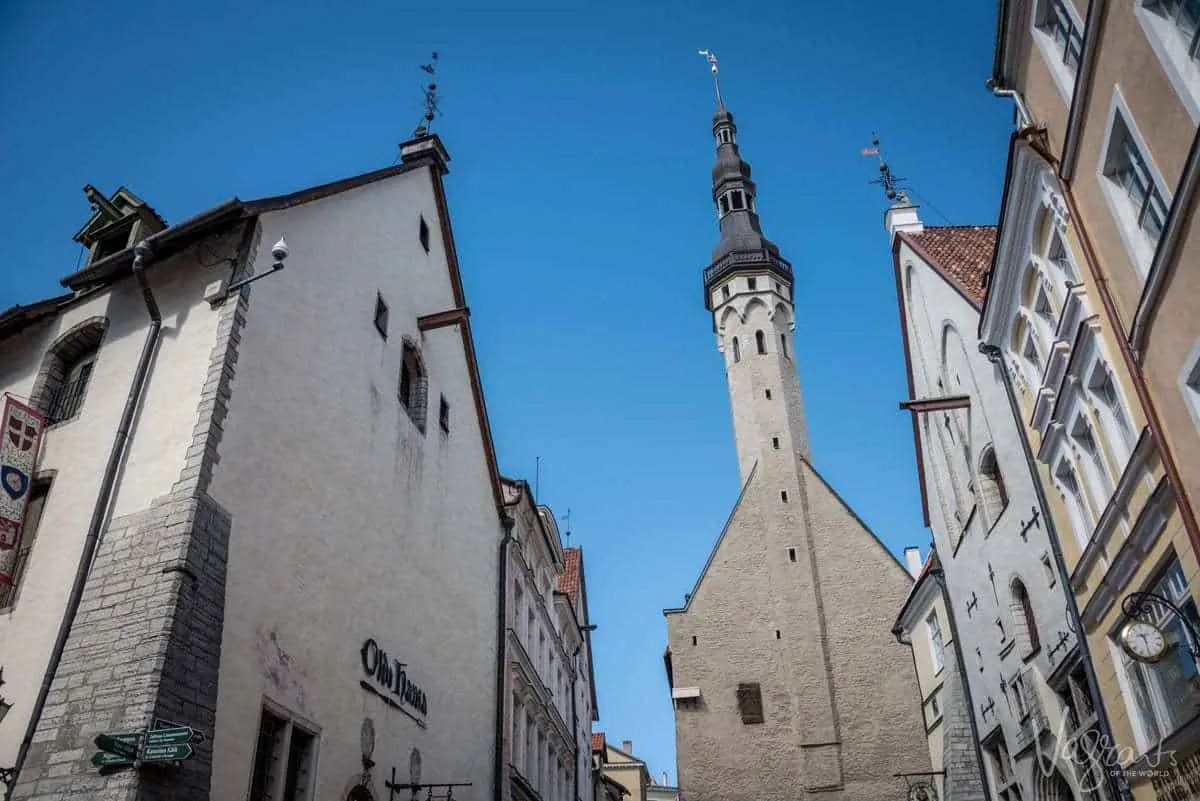 Traditional bakeries, restaurants, museums and galleries fill the central square and 13th-century streets that spill from it. While we didn't have a full day in Tallinn, it was ample time to explore the relatively small Old Town, although it is a city that could easily warrant a whole day or two.
Tallinn is as lovely as people said but was it as beautiful as Riga? In our opinion, no, but perhaps it was Riga's fabulous Art Nouveau district that swayed our opinion here.
---
St Petersburg, Russia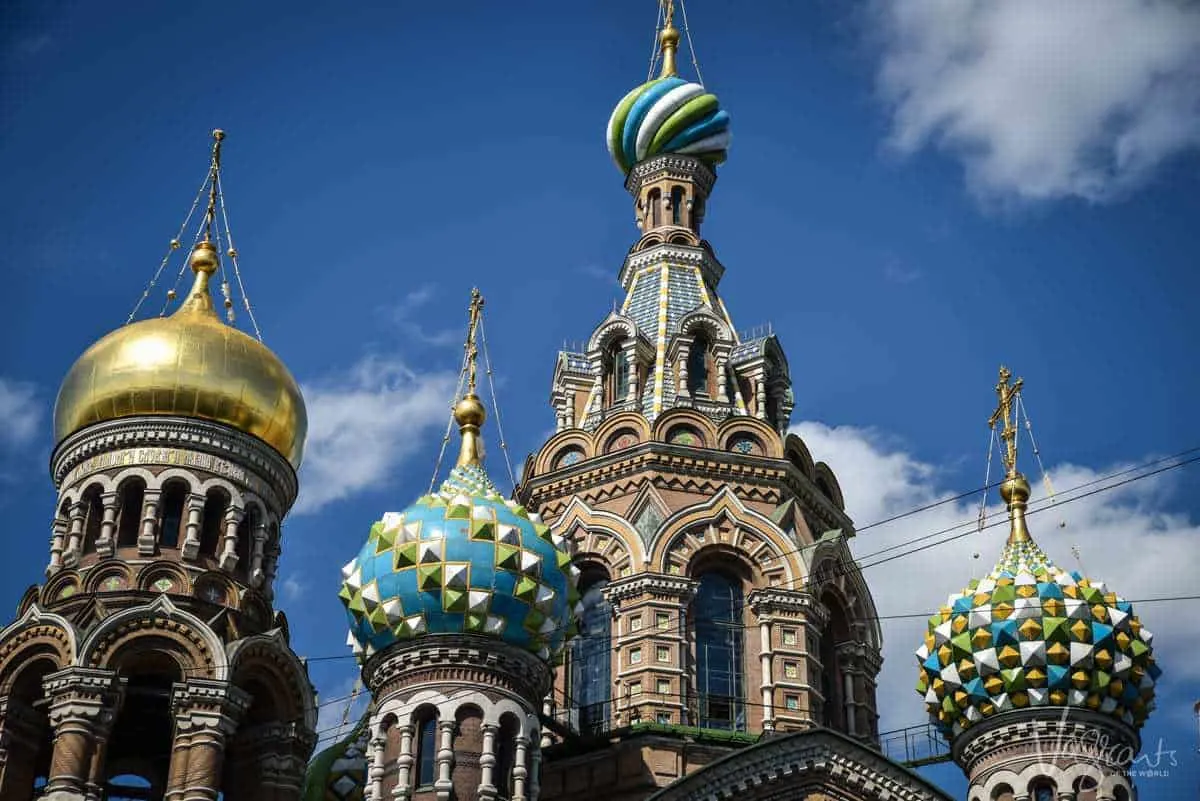 It was our second visit to St Petersburg with Viking Cruises. Our first was a few years ago on the Viking River Cruises Waterways of the Tsars cruise.
The ship is in port for two full days which is perfect for a city like St Petersburg. Unfortunately, the port is not close to the city; so you are reliant on the scheduled transfers to and from selected tours.
Also, independent travel in Russia requires a visa, so DIY exploration is not an option. Cruise ship passengers on short visits are exempt from this visa requirement provided all tours and sightseeing are undertaken with an organised group and guide.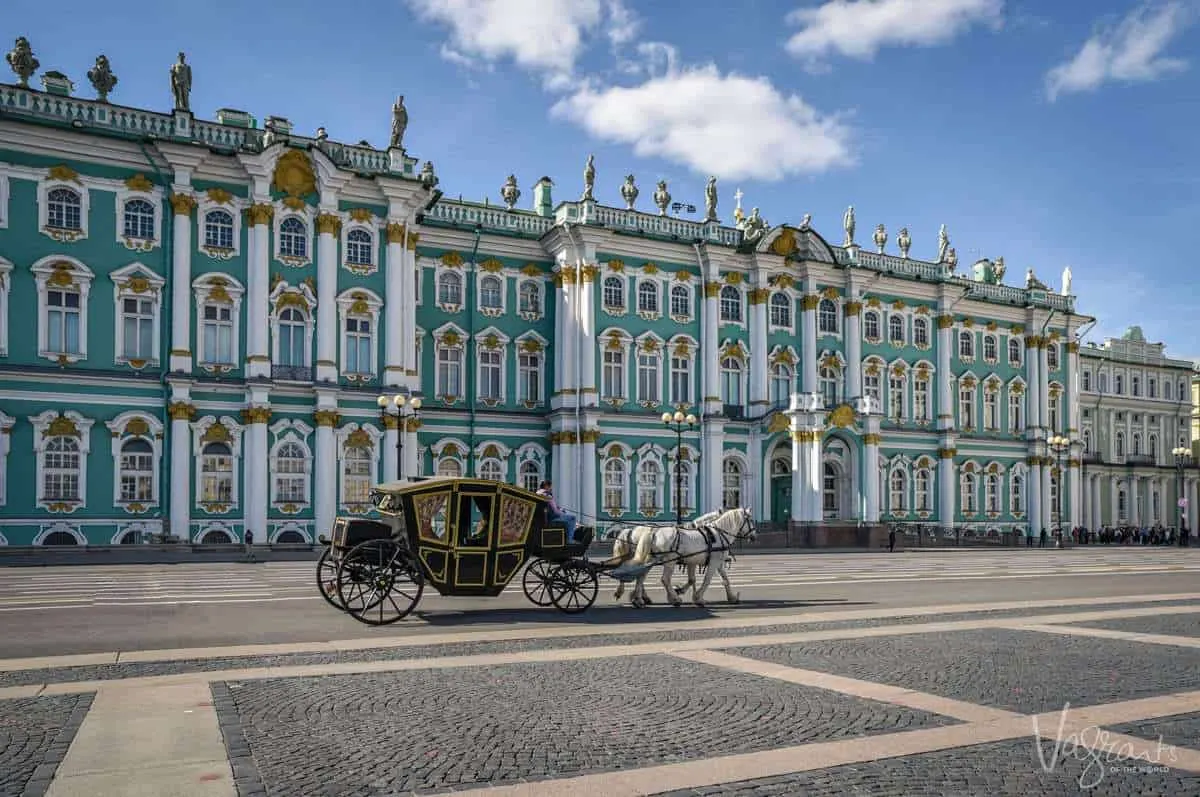 After having such a comprehensive experience on our last cruise, we only opted for the included city tour of St Petersburg. Unfortunately, perhaps due to our previous experience, we found this tour lacked the core experience of our last trip.
A two-hour bus ride around the streets of St Petersburg with only a few quick photos stops at some of the lesser viewpoints, missing some of St Petersburg's highlights.
We would have felt a walking tour like we had previously done would have been far more valuable to those who had never visited this incredible city before.
Based on this, we would highly recommend booking the optional tours such as the Hermitage, The Catherine Palace or even the night at the ballet as they are unforgettable experiences.
With nearly two full days, you will be able to fit in quite of a lot of St Petersburg's best attractions, especially with the optional tours available.
---
Helsinki, Finland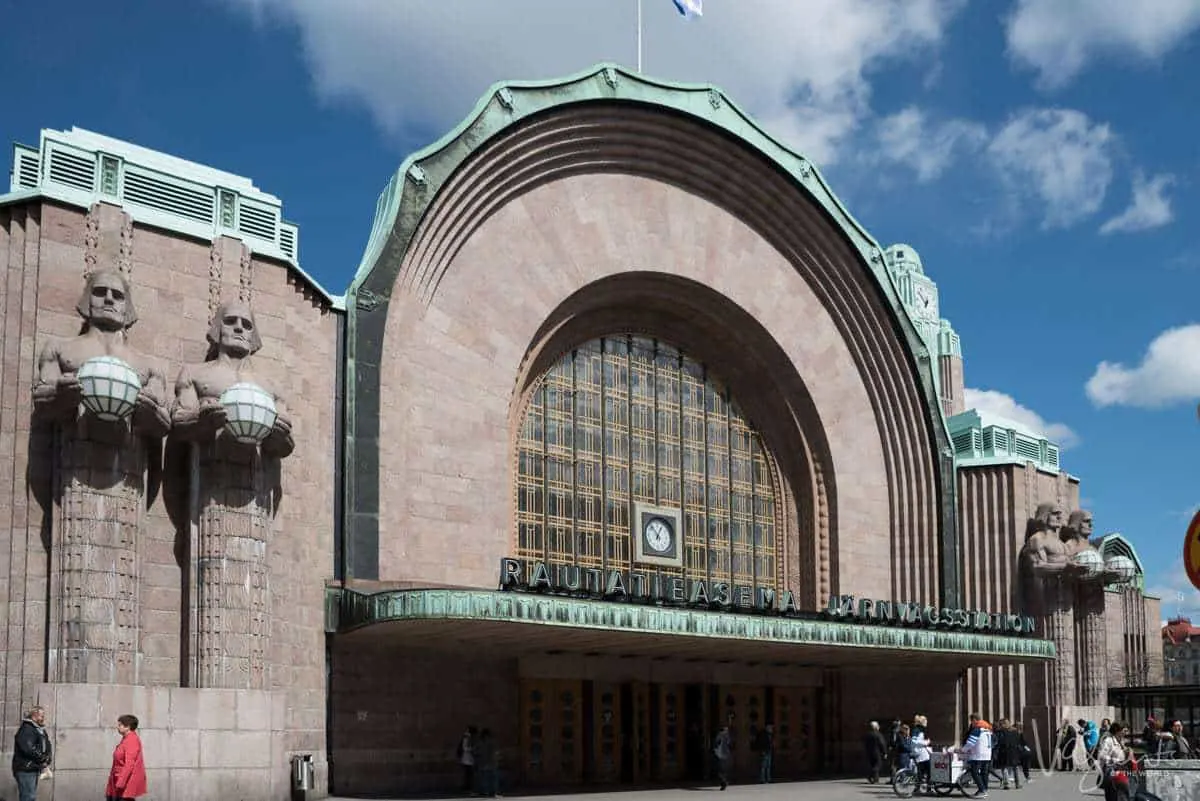 Named World Design Capital in 2012, Helsinki is like Scandinavia's lesser-known but much cooler cousin. But it is not just a flourishing food scene reinventing traditional cuisine to a level not seen in other Nordic countries or even cutting-edge design that defines Helsinki. Although, this in itself is reason enough to visit.
The Finnish capital has fabulous Art Nouveau architecture, beautiful harbourside heritage and unique urban culture that is refreshingly friendly.
We opted for the included city tour in Helsinki as a way to get our bearings. The highlight of the city tour was a visit to the Temppeliaukio Church or Rock Church. Excavated into solid granite topped with a copper-domed roof; the church is a perfect example of the Finns unique flair for seamlessly combining nature and design.
After the tour, we made the most of our time to explore. Straight to the harbourside outdoor markets to join the local lunch trade. You must try a bowl of salmon soup which seems to be a Helsinki. Cheap and cheerful but delicious traditional fare.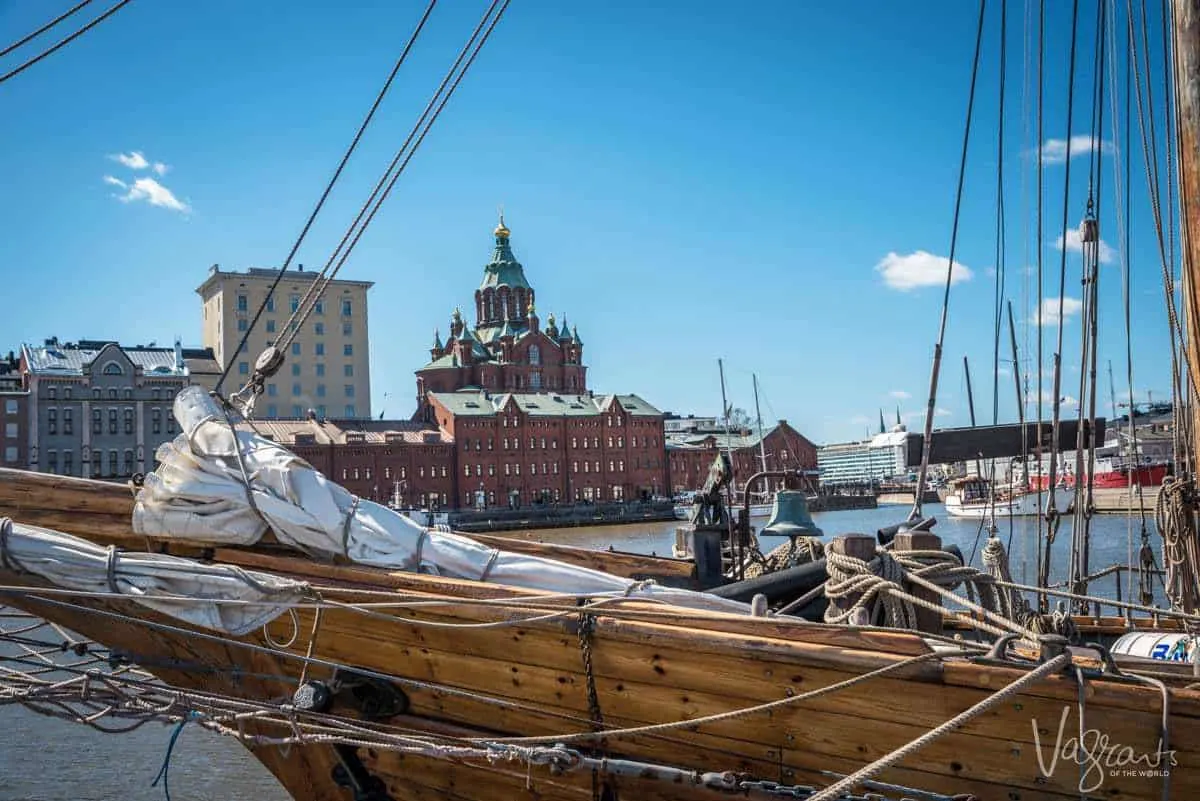 A walk along the harbourside and of course a visit to the famous Helsinki Train Station. An Art Nouveau masterpiece built by Eliel Saarinen in 1919. In 2013 , the BBC chose this building as one of the most beautiful railway stations in the world. You can see why.
We had nearly a full day in Helsinki which was enough time to see the highlights of the city. Although, we believe Helsinki could be enjoyed over a few days to fully reap the rewards of what the city has to offer.
---
Stockholm, Sweden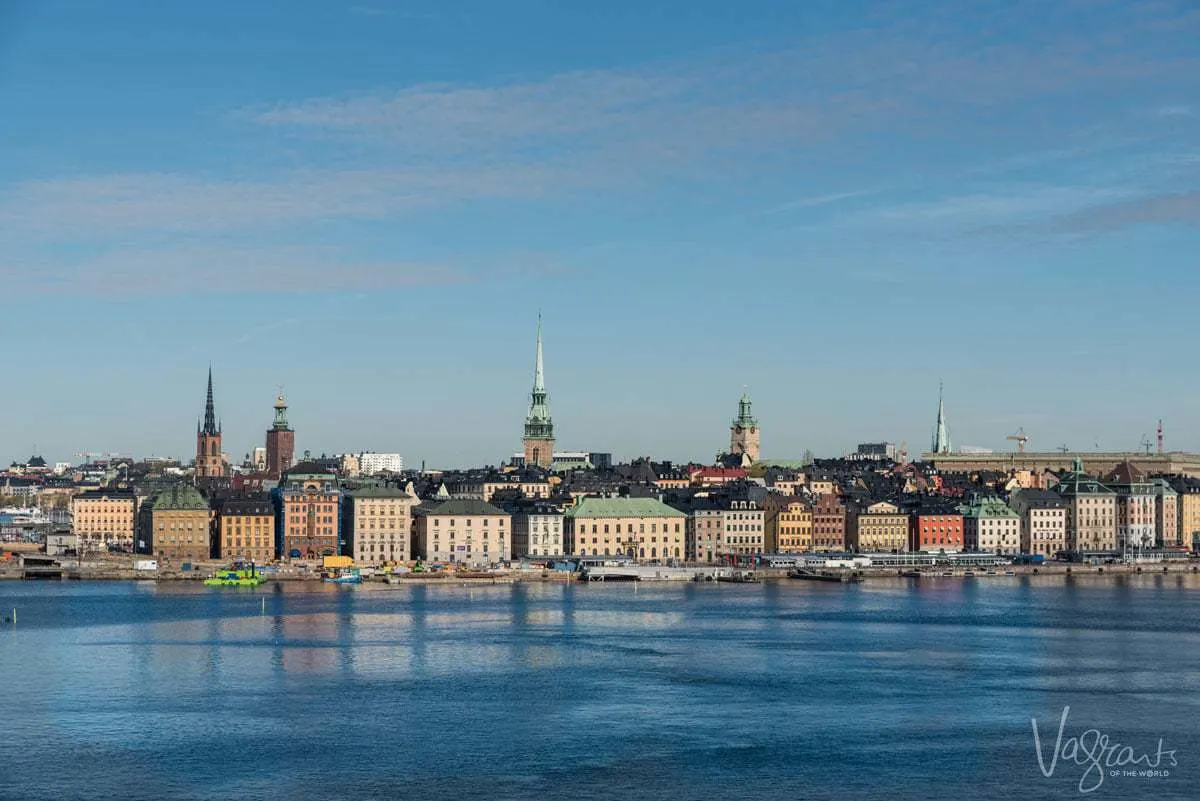 Our final port, Stockholm Sweden. An early morning scenic sailing through the Stockholm Archipelago. A stunning 37 mile stretch towards one of Europe's most elegant cities, Viking Sea berthed right in the city centre. A beautiful way to finish a fabulous cruise.
We had a full day, an overnight stay in Stockholm so had ample time to explore. From the deck of the ship, you will have the best city views.
An early morning included city tour gave us an excellent overview of the city. Spread across 14 islands, interconnected by more than 50 bridges, Stockholm is relatively easy to get around.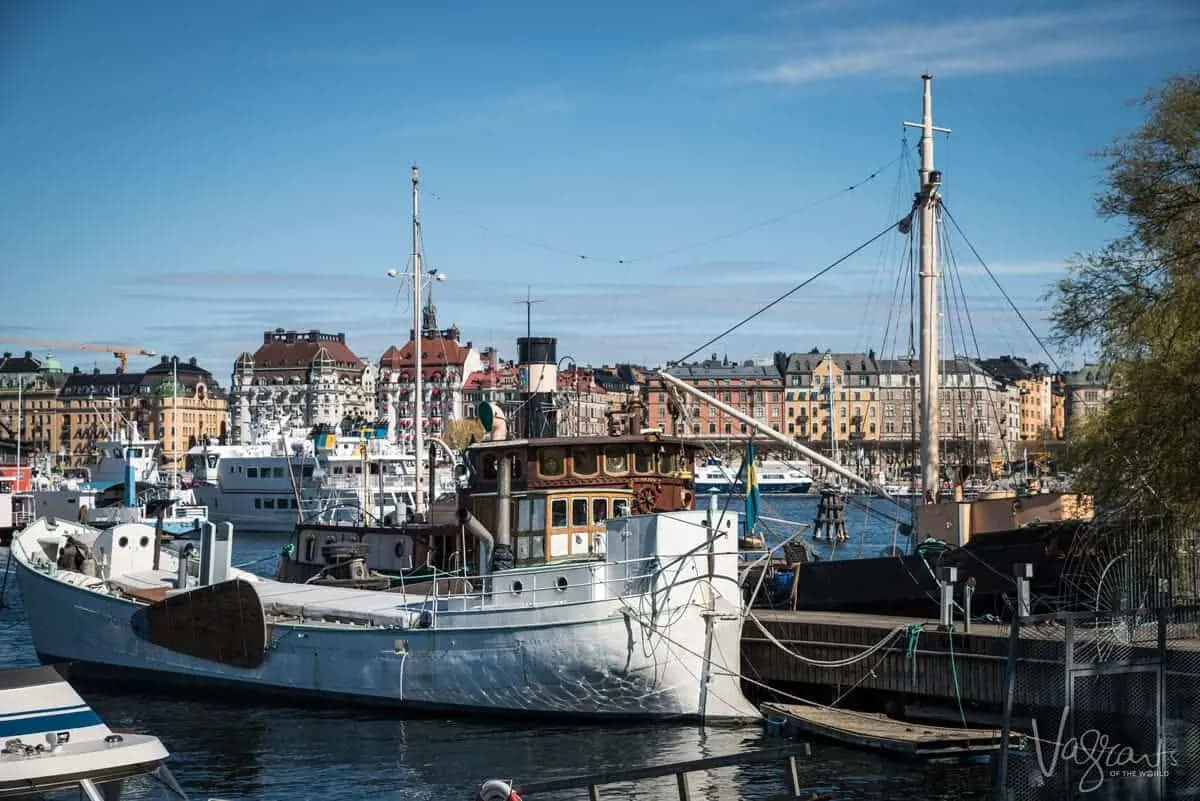 Stockholm is a city full of architectural and natural wonders. The historic old town is abuzz with atmosphere, food and fashion. World-class museums and grand palaces.
Tiny corner pubs offering a myriad of craft beers provide insight to Stockholms cool social scene. The smallest of laneways reveal innovative design and fashion boutiques Stockholm is famous for.
It's not all a cobblestone maze of historic preservation meets urban gentrification though. Stockholm boasts many parks and green urban spaces. You feel compelled to stay outdoors and enjoy the gardens and parks.
A pristine forest surrounds the city, and the vast archipelago makes getting away from it all an easy jaunt from the city centre.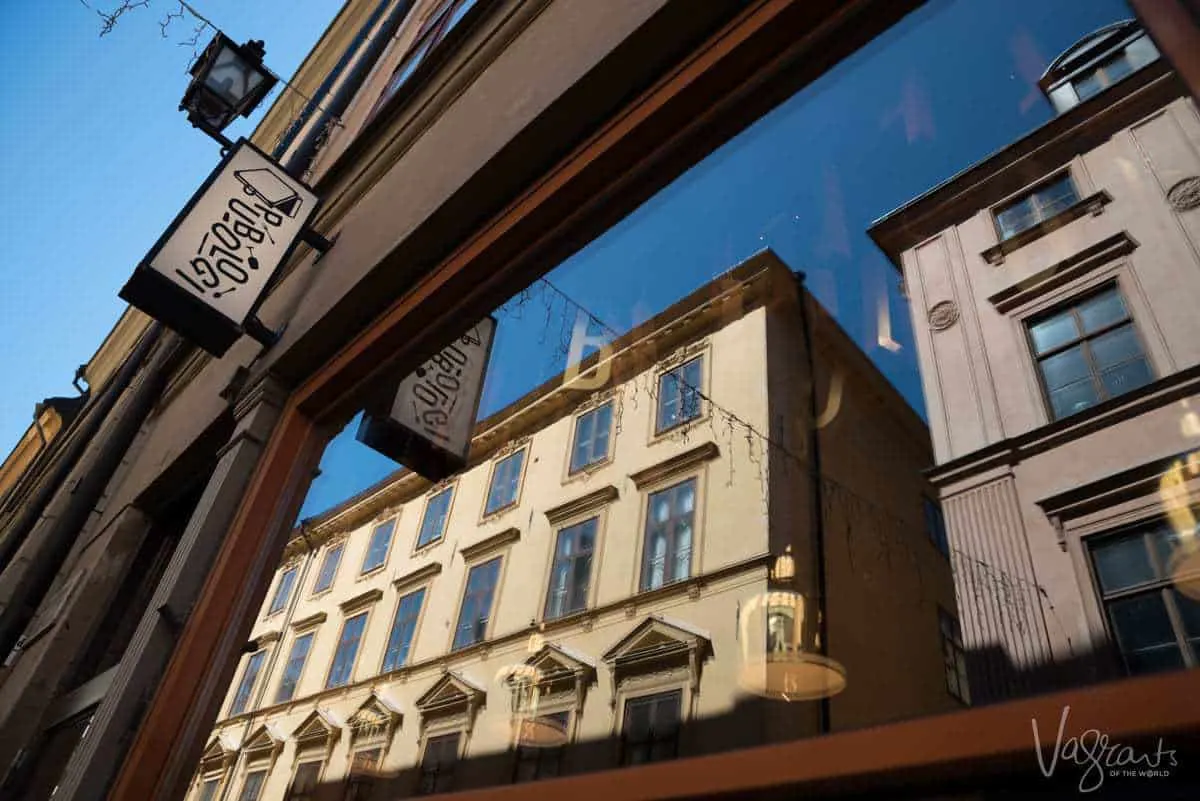 After our orientation tour of sorts, we stayed in town to explore on our own. Another perfect spring day meant the city was busy. Locals were making most of the sun after a long dark winter. We stumbled across a small city festival celebrating Stockholm's largest BBQ party.
There's no better way to get a taste of local life than a food festival. While the ship docked overnight in Stockholm, sadly the following morning was departure day.
Stockholm was the perfect finish to two weeks cruising Scandinavia and the Baltics. City renown for its history, inherent beauty and intrinsic style.
However, there is just so much to see in Stockholm; we would have loved just one more full day. Like Berlin, perhaps it is an excuse to return.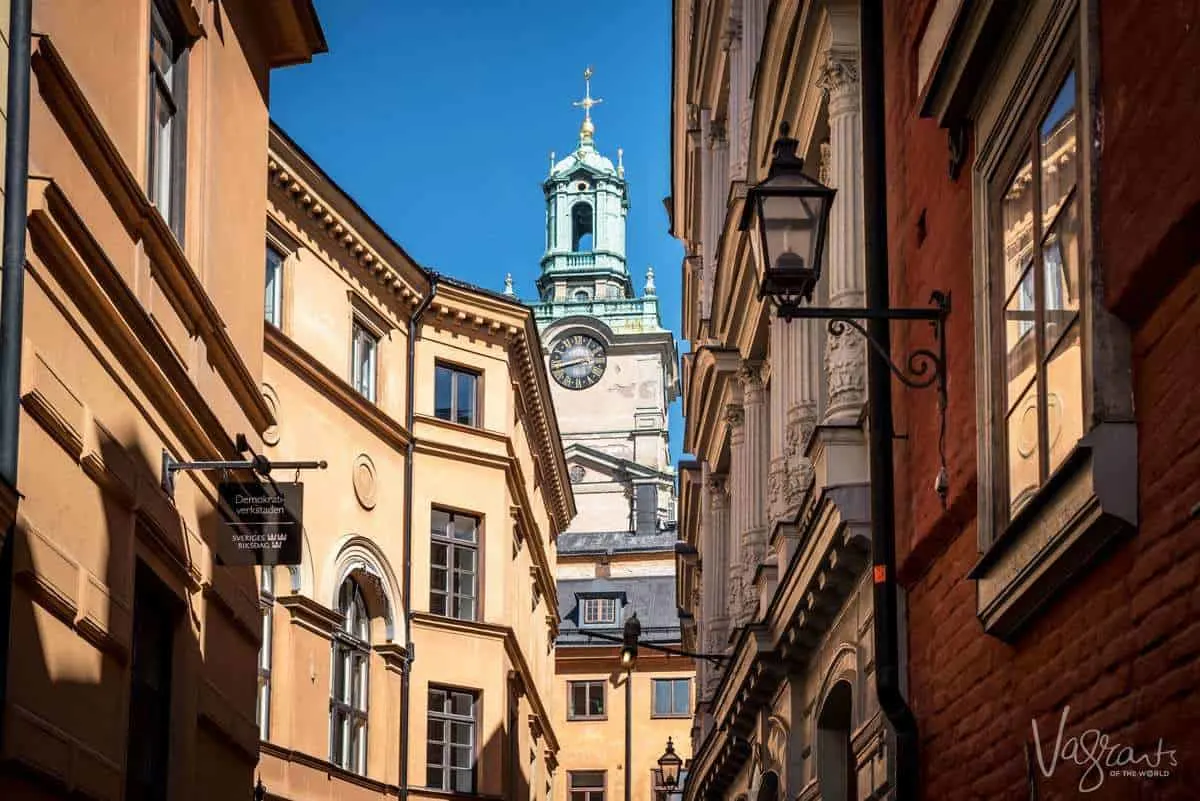 Viking Homelands Cruise Facts
We travelled on the Viking Homelands Cruise from Bergen to Stockholm – 15 days, eight countries and 11 guided tours.
Prices start from $5,249 pp. Check Viking Cruises official site for promotional deals such as Early Bird Specials or Two for One Air.
Viking Ocean Cruises currently has four ocean ships in operation – Viking Star, Viking Sea, Viking Sky and Viking Sun.
Find out more about Viking Sea.
Contact Viking Cruises for a comprehensive list of both ocean and river itineraries.
We would like to thank Viking Cruises for hosting us on the Viking Homelands Cruise. As always, all opinions are our own.


---