Planning a trip to Russia is exciting, but the Russian visa application process has a reputation for being notoriously complex. These tips might help take the confusion out of getting a Russian tourist visa.
Update: New Short Term Russian E-Visa For Russia Has Been Rolled Out
The Short Term e-visa for the whole of Russia has been rolled for citizens of 52 countries out as of January 2021.
The new electronic visas are valid for travel in the country for up to 16 days. You must apply on the Russian Foreign Ministry website no earlier than 20 days before travel and no later than four days before your arrival in Russia. Unlike the current visa system, there will be no consular fee.
See the Visit Russia site for eligible countries and full details of the visa.
If you are not a passport holder in the eligible countries list or wish to stay longer than 16 days, you must apply for a visa through the normal channels.
Always Get The Latest Advice on Changes to Visa Requirements
Don't forget, foreign countries immigration and customs requirements continuously change, so what may be a requirement for one traveller may not be the same for you. Always check and obtain the latest advice from your local Russian consulate or the consulate you plan to apply to before preparing your documents for submission.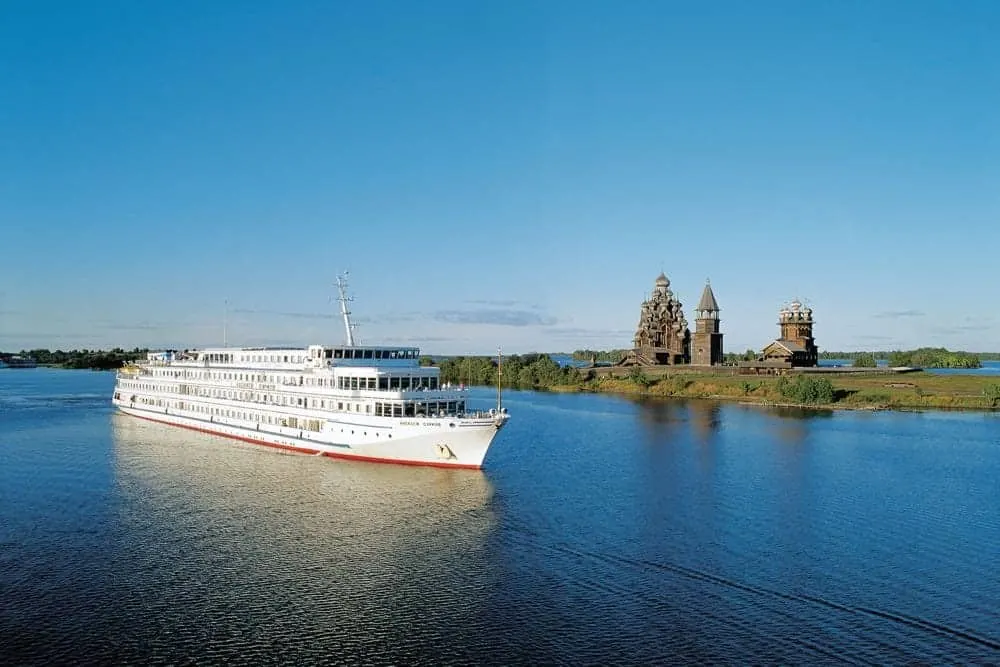 Planning a trip to Russia
Russia still retains some of the mystery that made it the central character in so many Cold War spy stories. As the biggest country in the world, it's a destination that still holds the allure of adventure and the old school romance of travel. A trip to Russia also requires a little more planning than most countries.
There are so many places to visit in Russia, some logistically challenging for the average traveller. However, it is the Russian visa application that takes many by surprise, as does some of the misinformation about the bureaucratic process.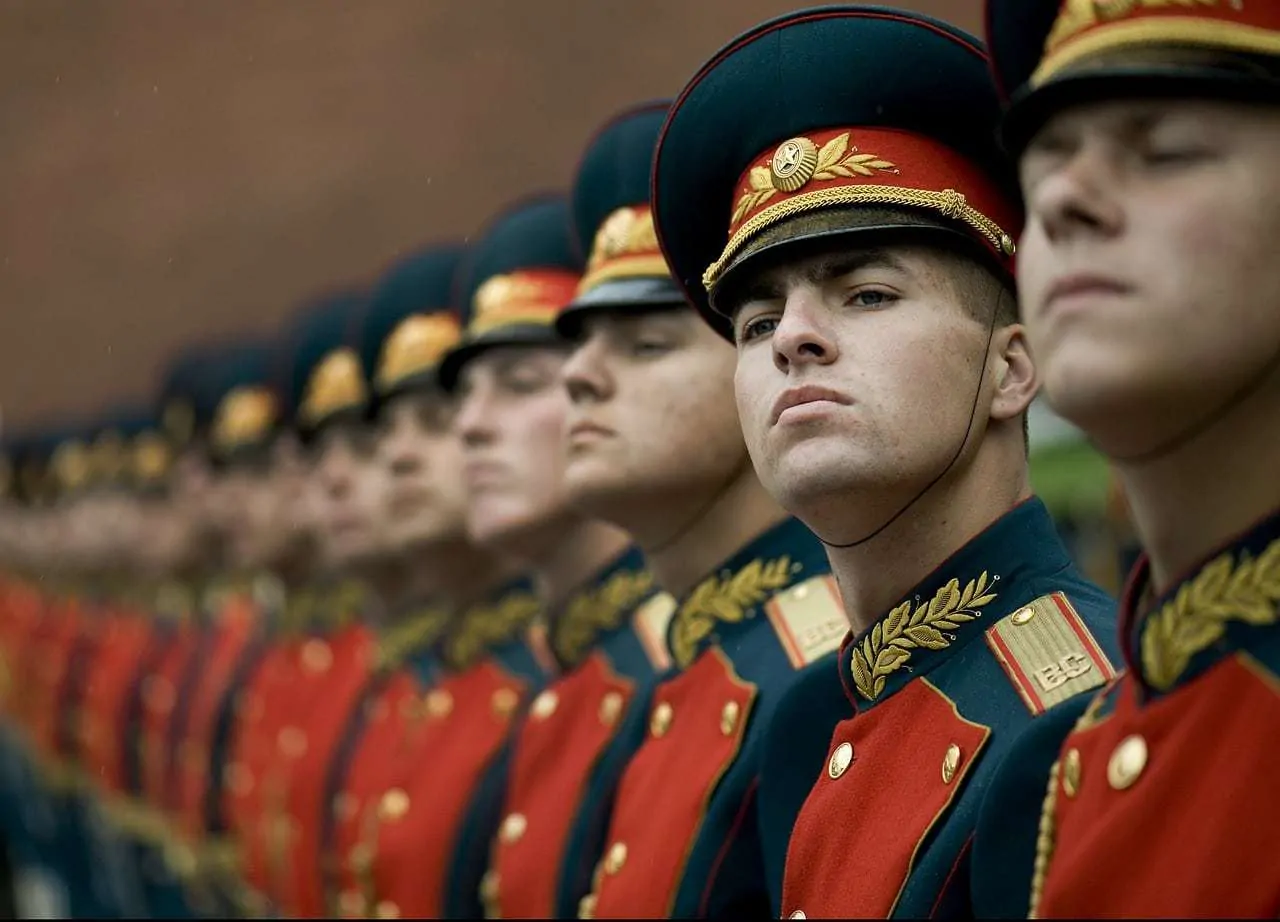 Further Reading on Travel in Russia
We have applied for a lot of visas in our time and found some trickier than others, but Russia put a whole new spin on tricky.
So, here are some of the things you should know or might encounter when planning your trip to Russia and starting your Russian visa application.
Getting a Russian Visa
Most foreign nationals will need a tourist visa to enter Russia. There are only ~30 countries that qualify for the Visa-Free Regime, and each of those has individual criteria.
How Long is a Russian Tourist Visa Valid For?
Most Russian tourist visas are for a maximum of 30 days. So it is essential to check your eligibility before planning extended stays in the country.
How Long Does it Take to Get a Russian Visa?
A common question asked is 'how long does it take to get a Russian Visa?'. How long will depend on the visa you are applying for, whether you have completed the documents correctly and where you may be applying from. Our recommendation is to allow two months for your visa. Allowing extra time gives you a buffer in case of any problems. It also spares you any last-minute travel stress.
Do You Need a Visa if Going to Russia on a Cruise?
Ocean Cruise Passengers
Passengers on a cruise to Russia may enter St Petersburg without a visa for up to 72 hours. During this period you may leave the ship only as part of an organised tour group. You are required to depart and return to the port with the tour.
It is not possible to stay in St. Petersburg without the tour group and return to the ship on your own. You are basically locked into shore excursions starting and finish at the St Petersburg Cruise Port. If you wish to leave the boat on your own without an authorised tour group, you will require a visa obtained before arrival in Russia.
River Cruise Passengers
Note this exemption does not apply to passengers on Russian river cruises, only passengers on ocean-going cruise ships. If you are planning a river cruise through Russia or any Russian tours, the standard tourist visa requirements will apply.
Can You Apply for A Russian Visa While Away From Your Home Country?
We applied for our Russian visa in London as Australian citizens while visiting the UK. Applying from abroad presented a different range of anomalies than if we had lodged our application in our home country. So yes, contrary to common belief, it is possible to apply while abroad.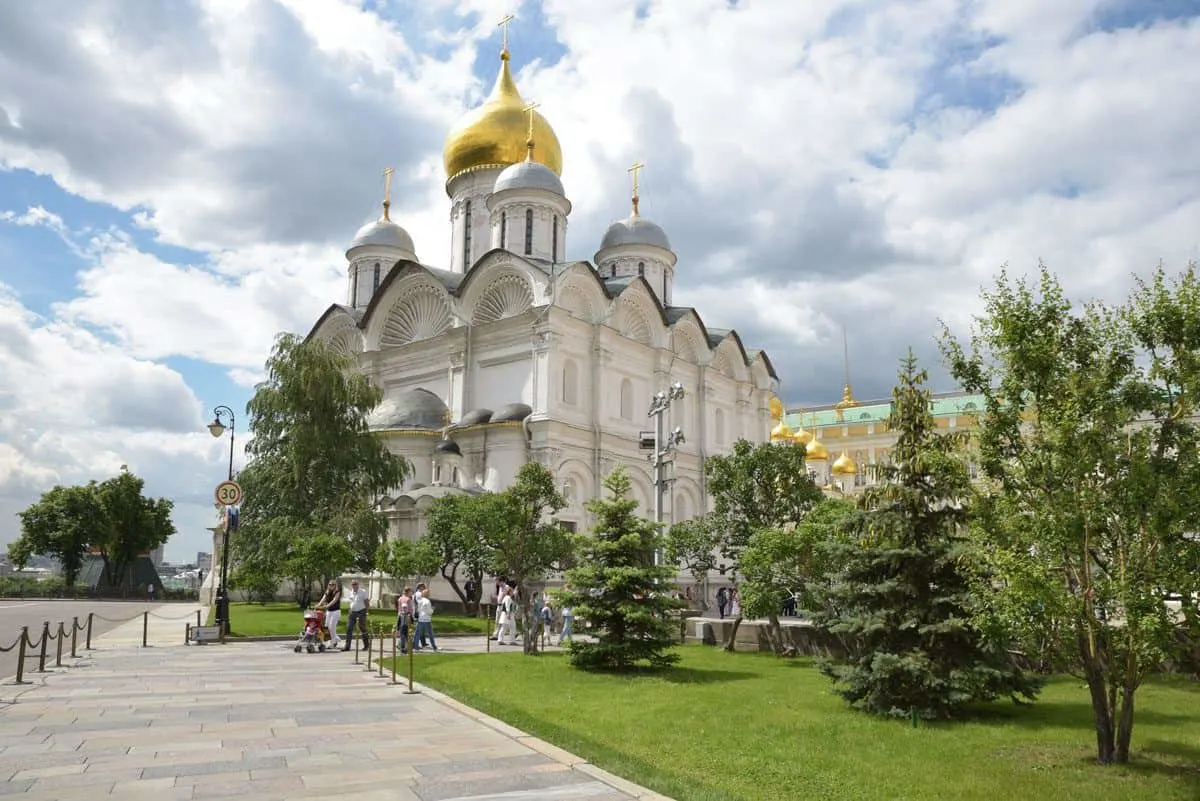 Tips on Applying for a Russian Visa
You are required to have the official Russian Tourist Visa Invitation documents to apply for a visa – Traditionally, this was obtained via a travel agency or hotel. However, most people do not wish to book accommodation or tours before their visas are granted.
You may now obtain these documents online for USD$25-35. iVisa can usually process these documents in less than a few hours. Get more information here about applying online. Doing it online is a straightforward process and an easy option for the traveller not wanting to commit to tours or accommodation. You cannot apply for a visa without first having these two documents.
As of 2014, depending on the country you are applying from, you may be subject to a new biometrics collection requirement. Therefore, you are required to apply in person.
You may be required to provide bank statements to validate your financial means to support your stay, especially if you are self-employed or unemployed.
You may need a letter from your employer, school or university.
Depending on your country of citizenship, you may be required to provide proof of travel insurance.
You will be required to list every country you have visited over the previous ten years with the date of the visit. Quite challenging for frequent travellers like us, especially as I had a new passport issued at the beginning of the previous year, so I did not have an accurate reference.
It may well be the most expensive visa you ever apply for; it was for us. The cost quoted usually does not include the additional Visa Centre service fee which is around USD$33 depending on where you are applying from. Including the invitation letters and Service Centre fees, expect upwards of USD$150 for a standard visa.
You will need to complete your application online via VFS. Global in the UK or the Russian Consulate. The application is not submitted online, only completed online. You must print it for submission, either in person or by post.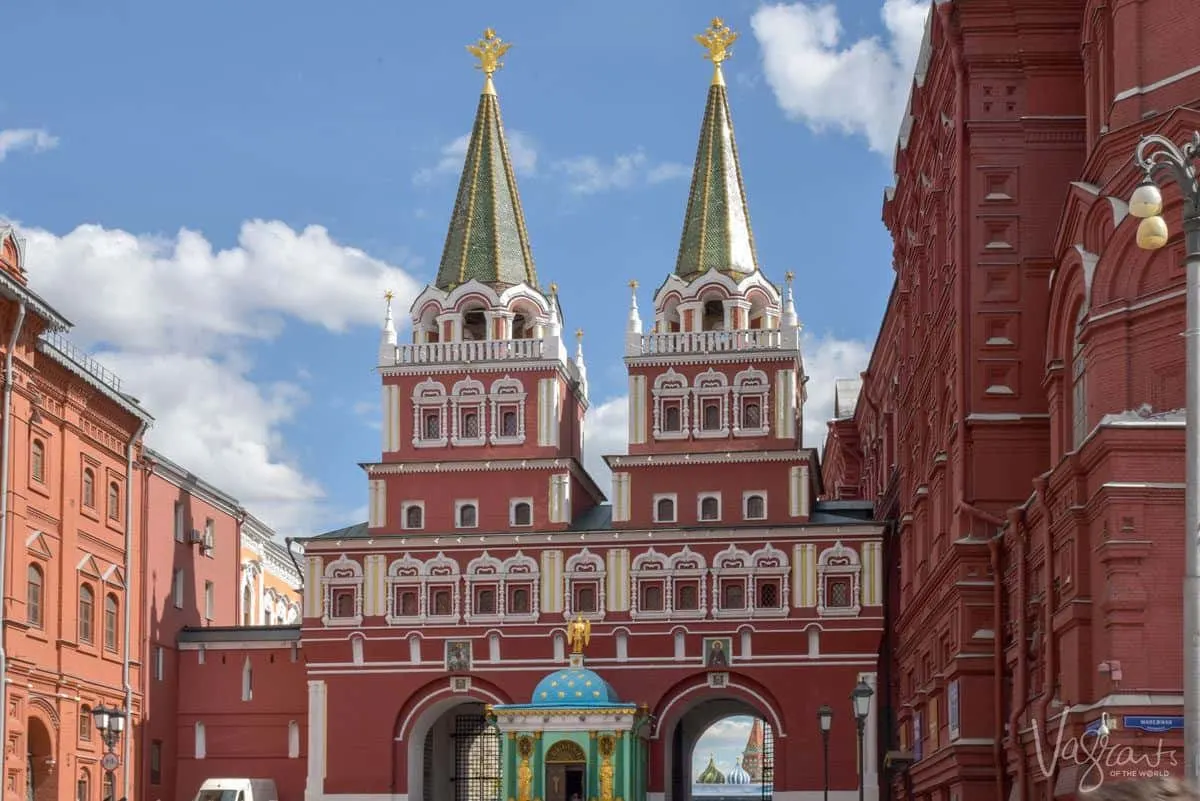 Do You Need to Use a Russian Visa Service or Agency?
As the Russian visa application has a reputation for being notoriously complex; you will be encouraged to seek the services of a Russian Visa Agency to complete the process for you. We were quoted prices starting from £128 per person for this service.
You still have to complete an online form yourself. The agency check you have everything in order, provide the tourist invitation/travel voucher and submit the visa application on your behalf.
We did not find the paperwork, so complicated to require this additional charge. So we would say no, you don't need an agency to assist with applying for a Russian Tourist Visa. If you were applying for a more complex visa, then, yes this might be advisable.
Due to the increase in demand for Russian visas, in the UK anyway, visa application processing has been outsourced to an external company (VFS.Global). This is a bid to streamline the service and reduce the processing time. This may be the case in other countries as well.
To Declare or Not To Declare?
You may come across some very confusing information regarding declaration requirements of personal goods on arrival in Russia.
There is varying and contradictory information about declaring or not declaring at customs on arrival, but the advice you may come across is –
When you arrive in Russia, you are required to declare any individual personal items valued at more than $1,000 USD or baggage exceeding 50 kg. (Although, some information puts this at €1500 or $1700 US).
You must have this declaration stamped as you will need it when you depart the country. Failing to do so could incur customs fees of €4 per kilo or a 30% tax on the "estimated" value of individual high-value items when you exit the country. They will also be checking to see you still have the same items and have not sold any while you were in the country.
Any new or packaged items can automatically incur taxes of ~20%.
The law was obviously implemented to catch people smuggling high-value or bulk items (personal hygiene products get mentioned) for black market sale in Russia.
The Rule is No Longer Enforced
We found so much conflicting information as to whether or not you should declare any used high-value personal items on arrival. What is even more unclear – what is considered a "personal use" allowance? The embassy staff could not give us a definitive answer regarding the requirement so we questioned a lot of people who had travelled to Russia – travel agencies and individuals who travel in and out of Russia frequently for both pleasure and work. No one we spoke with ever declared any personal items of value.
While we always advise checking requirements for each country independently to ensure up to date, accurate information, it would appear this law is no longer enforced. Only items exceeding 50kg and goods exceeding €10,000 are still subject to declaration
Just be aware of it as the old information is still on many official Russian websites.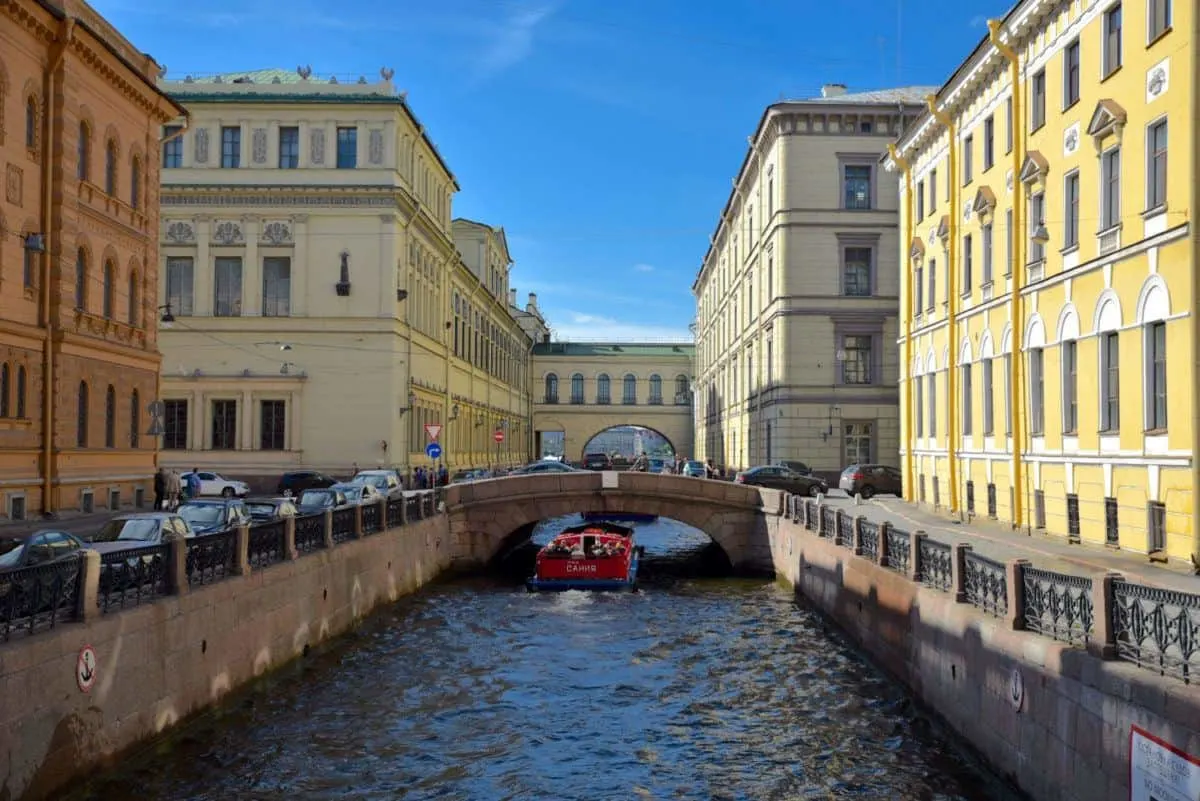 Get Registered On Arrival In Russia
All visitors staying in Russia for longer than three days must register with the Federal Migration Service within seven days. You can ask your hotel to do this for you. You will be asked for your passport and migration card. Once they have completed the registration, you will be issued a copy of your visa registration.
It is advisable to keep both your visa registration and migration card on you at all times while in Russia. We also recommend taking a copy (or photo) of them in case of emergency. Most importantly, make sure you have both available when you depart; otherwise, you may be fined up to $200 USD.
It's Not as Difficult As It Appears
So while Russia's visa application and customs regulations do have their nuances, it is certainly not as tricky as the reputation that precedes it. Certainly not enough to second guess a trip to Russia. Make sure you complete your forms carefully, ask questions before submitting them, and follow the correct process once in the country to avoid undue stress or expense.
We would love to hear about any other complexities you may have encountered when preparing for a trip to Russia.