Need a reason to visit Bath?
Surely one of England's biggest tourist drawcards outside of London shouldn't need a reason. Just in case you're not sure though, here are some reasons in plain old black & white that might have you hopping a train from London to see this very elegant city.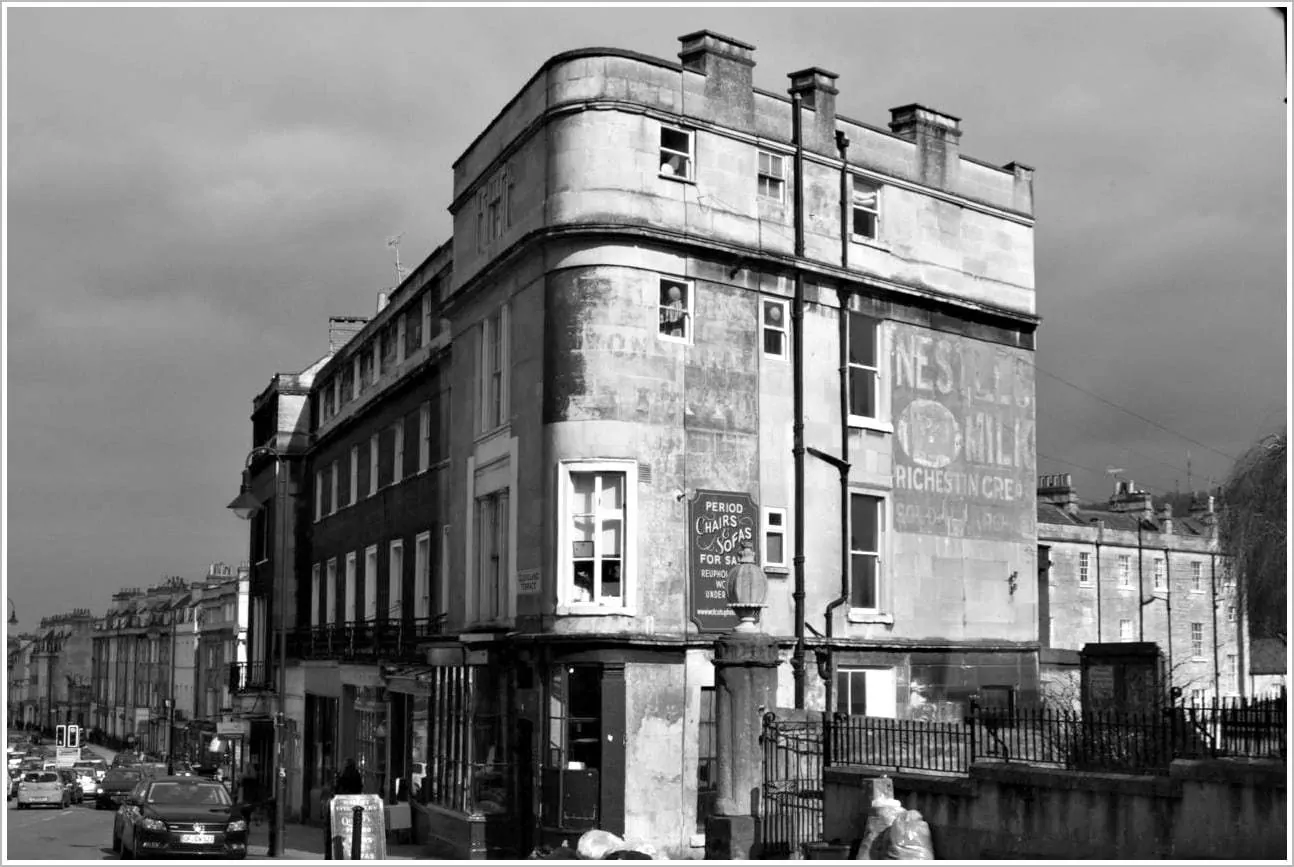 The History of Bath England
Owing its name and fame to the country's only natural hot springs, Bath was a place of indulgence and high society. The Romans took this natural resource, and with a touch of Roman flair and technology built the famous bathing establishment tourist still flock to see.
Baths allure faded slightly when the Romans left and the opulent bathing complex fell into disrepair. This slip from grace was not long-lived. The city of Bath was back in the spotlight when England's first-ever king, Edgar was coronated in 973 at the site of the Bath Abbey.
---
Discover More of the Cotswolds on a Walking Holiday with our Guide to the Best Cotswolds Walks. We've covered the best multiday and day walks in the Cotswolds.
---
A new bathing house built in the sixteenth century was made popular by the visit of Queen Elizabeth I. She also ordered the restoration of Bath Abbey. By the 18th century, Bath was again the toast of high society after the construction of some of the most famous Georgian landmarks in England, including the Circus and Royal Crescent.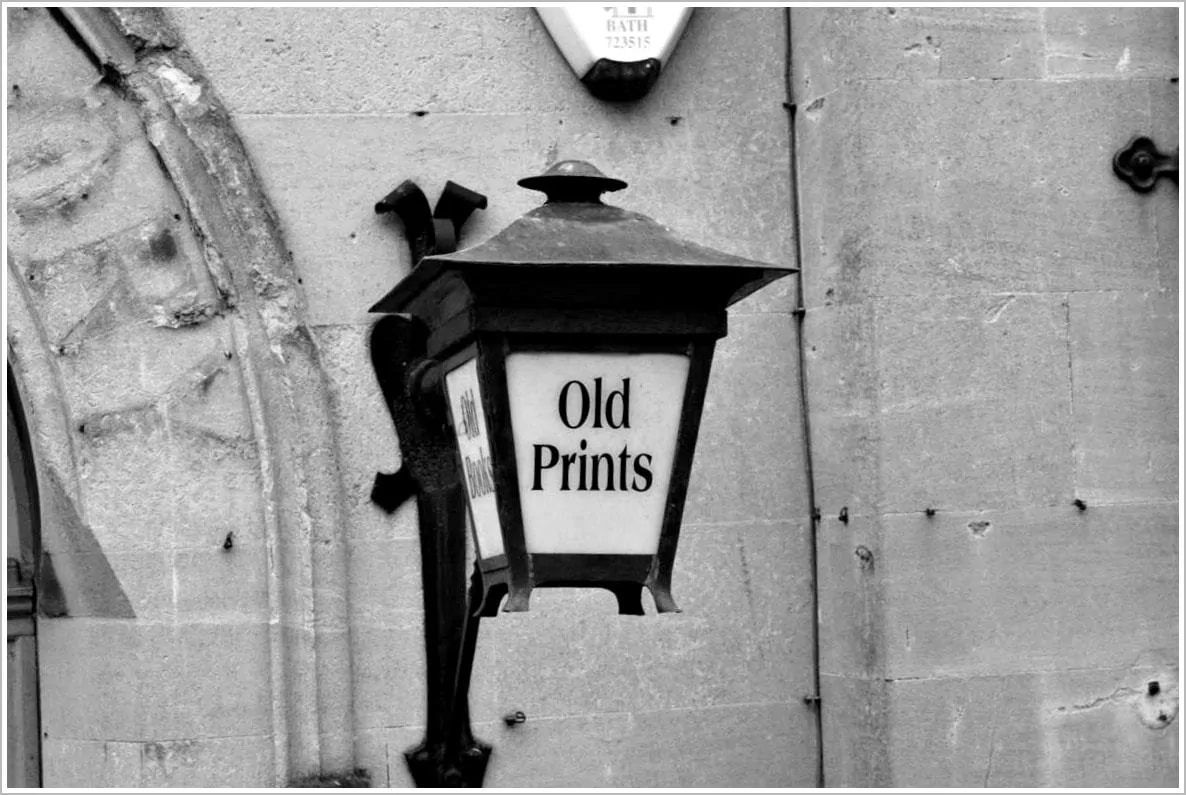 With the help of a fashion-forward dandy and Master of Ceremonies by the name of Beau Nash, a self-appointed entertainment coordinator and socialite, Bath became the most fashionable spa resort in 18th century England.
Declared a World Heritage Site in 1987, expect the same sophisticated, high society ambience today when you visit Bath with high-end shopping, restaurants, hotels and spas. Whilst you could take in the biggest attractions in one day, Bath has enough to offer to warrant a weekend, or maybe more. Thanks to its high society reputation, Bath can err on the pricey side, so we have put together another guide on visiting Bath on a budget so you can still enjoy the spa town without breaking the bank.
Here's a taste of what to do in the elegant high society town of Bath.
---
Visit The Roman Baths in Bath
Considered one of the best-preserved Roman ruins in the world, the baths were constructed around 70AD as a grand bathing and social complex utilising the natural hot springs. It is now, as it has been for centuries, one of the main reasons people come to Bath.

This is the most popular attraction in Bath so expect all-day queues. We suggest getting there before opening as queues will already be forming.
Roman Baths Opening Hours:
the Baths are open from 9.00 until 17.00. (Exit by 18.00).
Entry to the Roman Baths:
Entry fee: £25 / adult weekdays £27 weekends or look at Saver Tickets for £20 which gives you entry to the Roman Baths, Fashion Museum, and Victoria Art Gallery.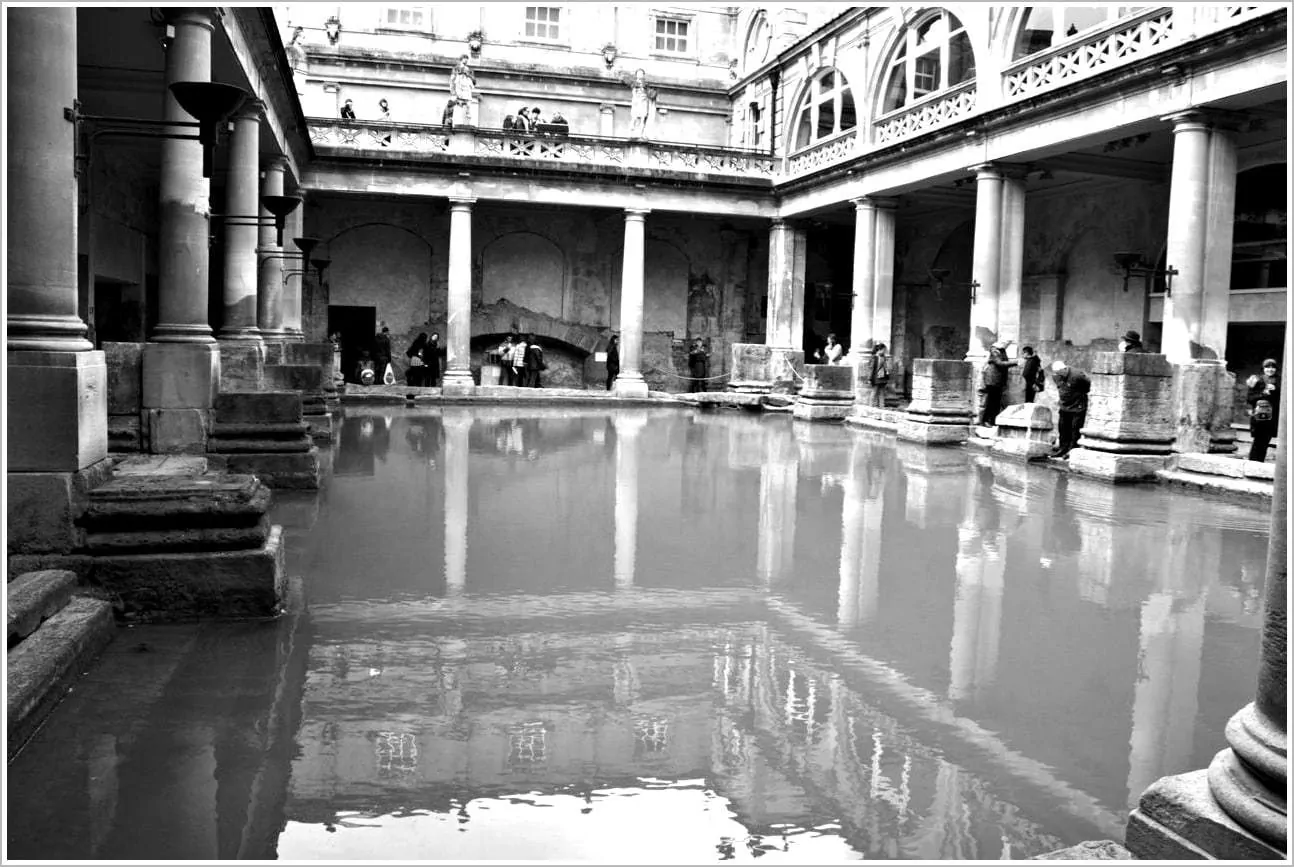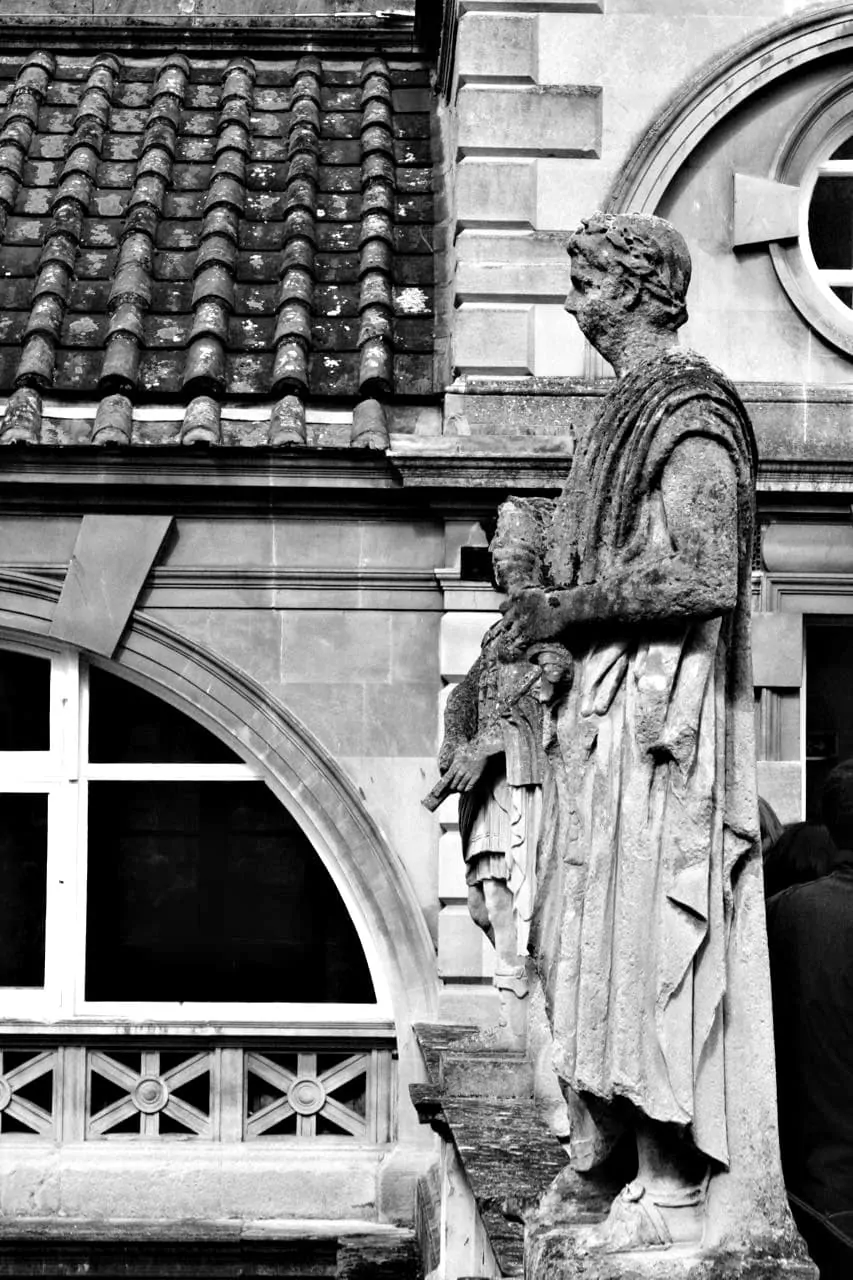 Take a Self Guided Walking Tour
Wander aimlessly and take in the wonderful architecture. Stop and enjoy the continuous turnover of buskers dotted throughout the city. Hit the high street for a great mix of high end and mainstream shopping or explore the side streets and lanes for the curious, quirky and just downright cool little shops tucked away in the shadows.
Bath may be a tourist destination, but it is still business as usual. You will find an affluent historical city, but with an eye on fashion, food and the arts, it is certainly not stuffy.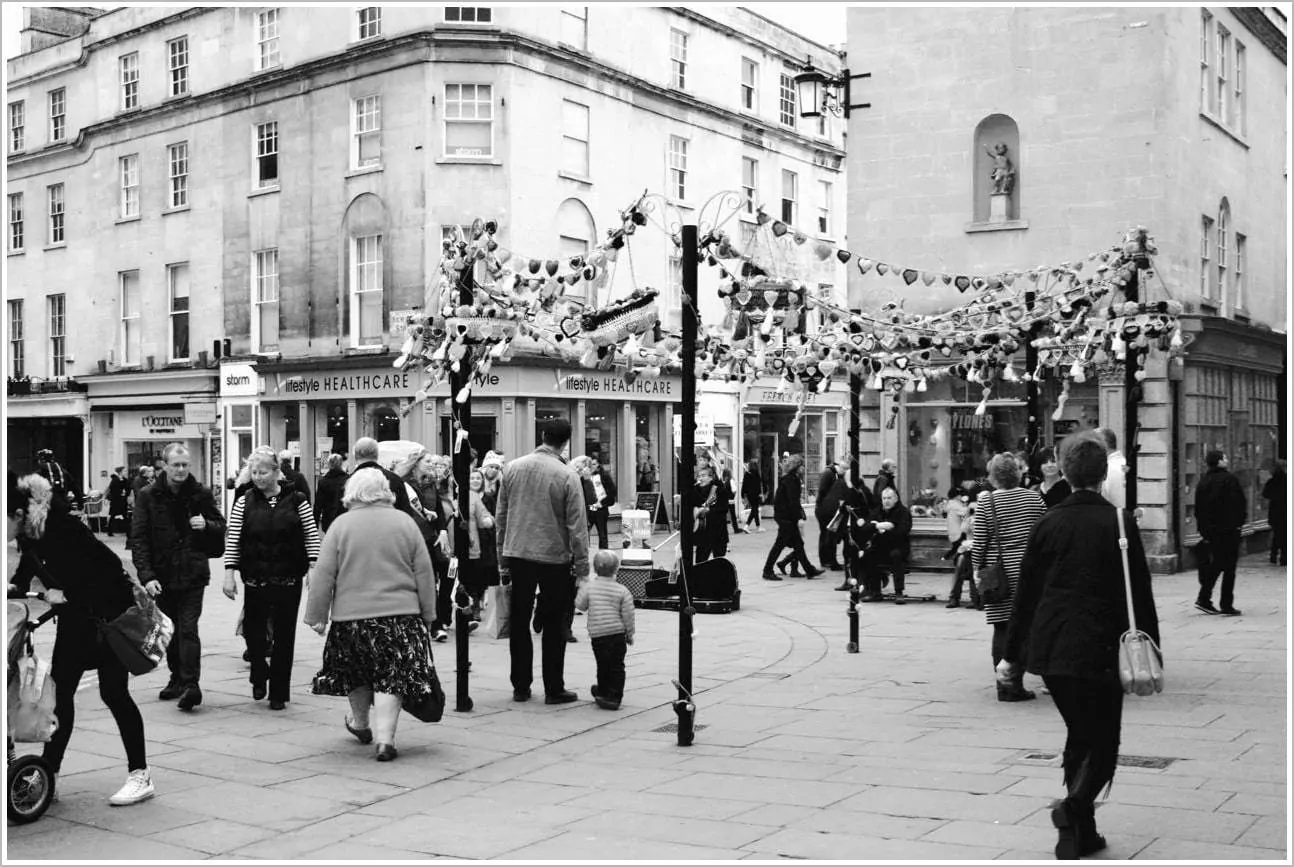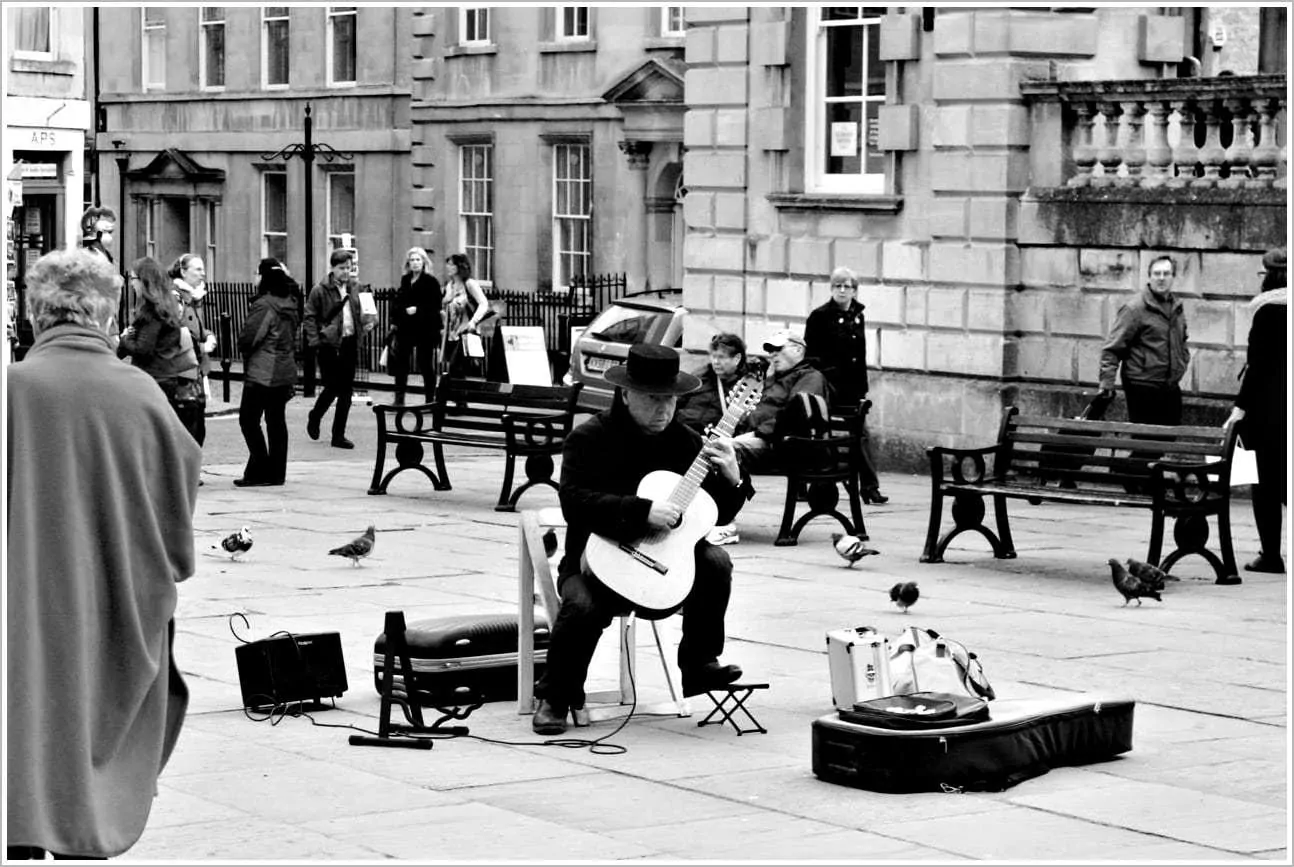 Pulteney Bridge
Pulteney bridge affords you one of the most picturesque vantage points in England. Built in 1774, the Pulteney is one of only four bridges in the world to have shops lining the full length on both sides. Looking back over the weir and the Bath skyline, this must be one of the most photographed bridges in the world.
Take a Cruise on The Avon River.
You can take one of the cruises down the river to the other weir, it is a one hour round trip, and while it is not very expensive, we found it a little uninspiring!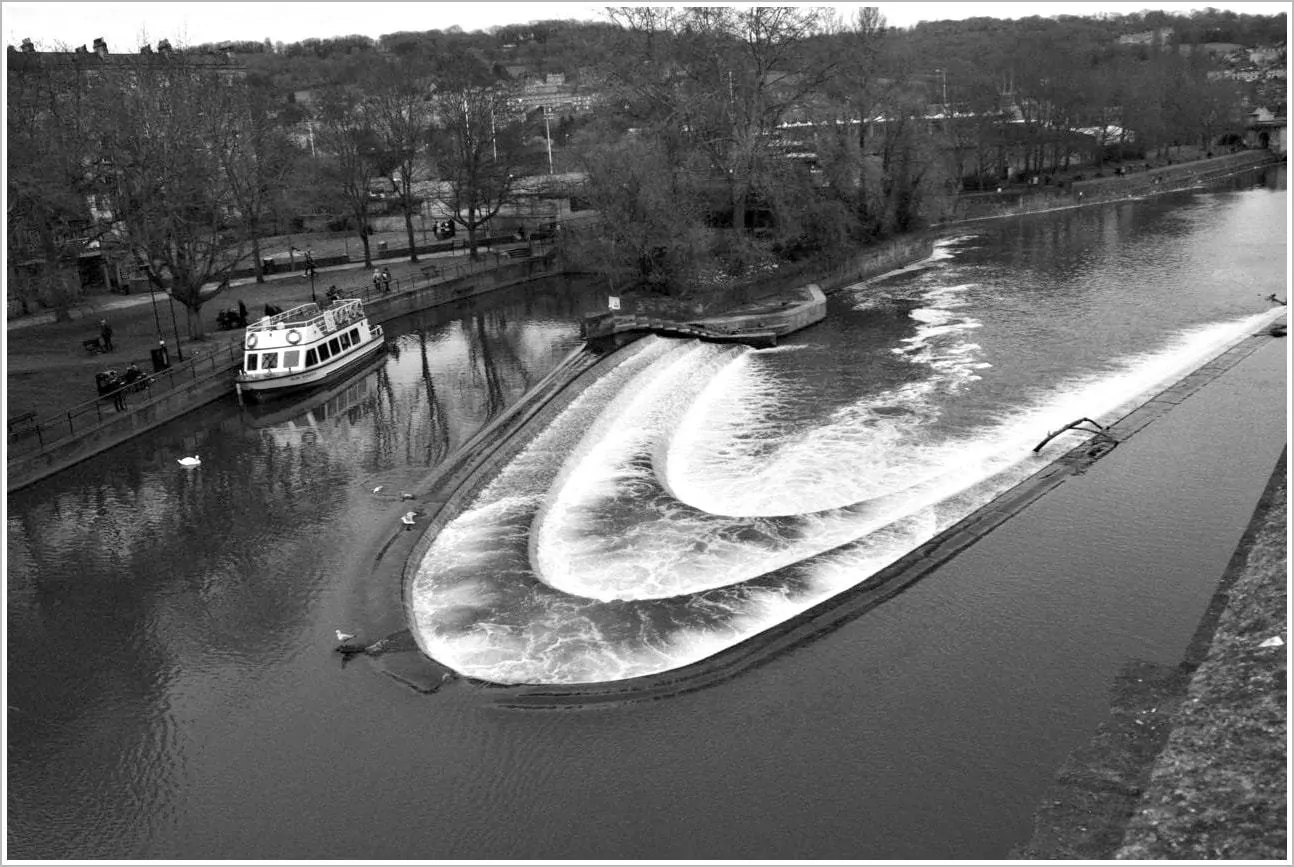 Get Rowing – Boat Hire on the Avon River
Hire a quaint little timber rowboat, maybe pack a lunch and kick back while you drift down the river Avon or pull up alongside at the Bathwick Boatman Restaurant. A much nicer way to see the river.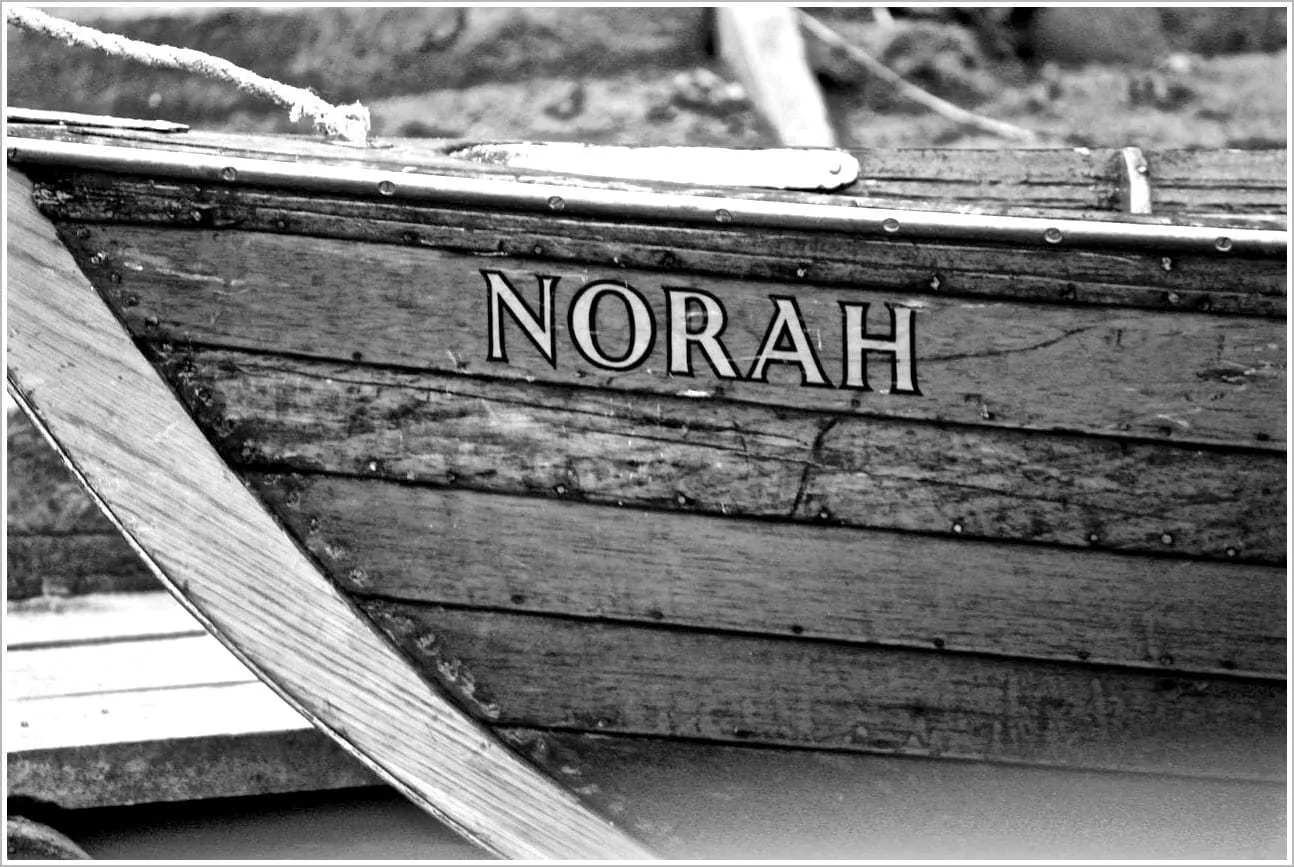 The Bath Abbey
The site of England's first coronation, the church that now stands was built in 1499 and is famous for its unique gothic architecture. It is still an active church with hundreds of congregation members as well as hundreds of thousands of visitors each year. Much like the Roman Baths, this is one of Bath's big draw cards so expect crowds.
Entry to the Bath Abbey:
Entry is free although a donation is appreciated. Regular tours of the tower are conducted throughout the day at ~£6 / adult.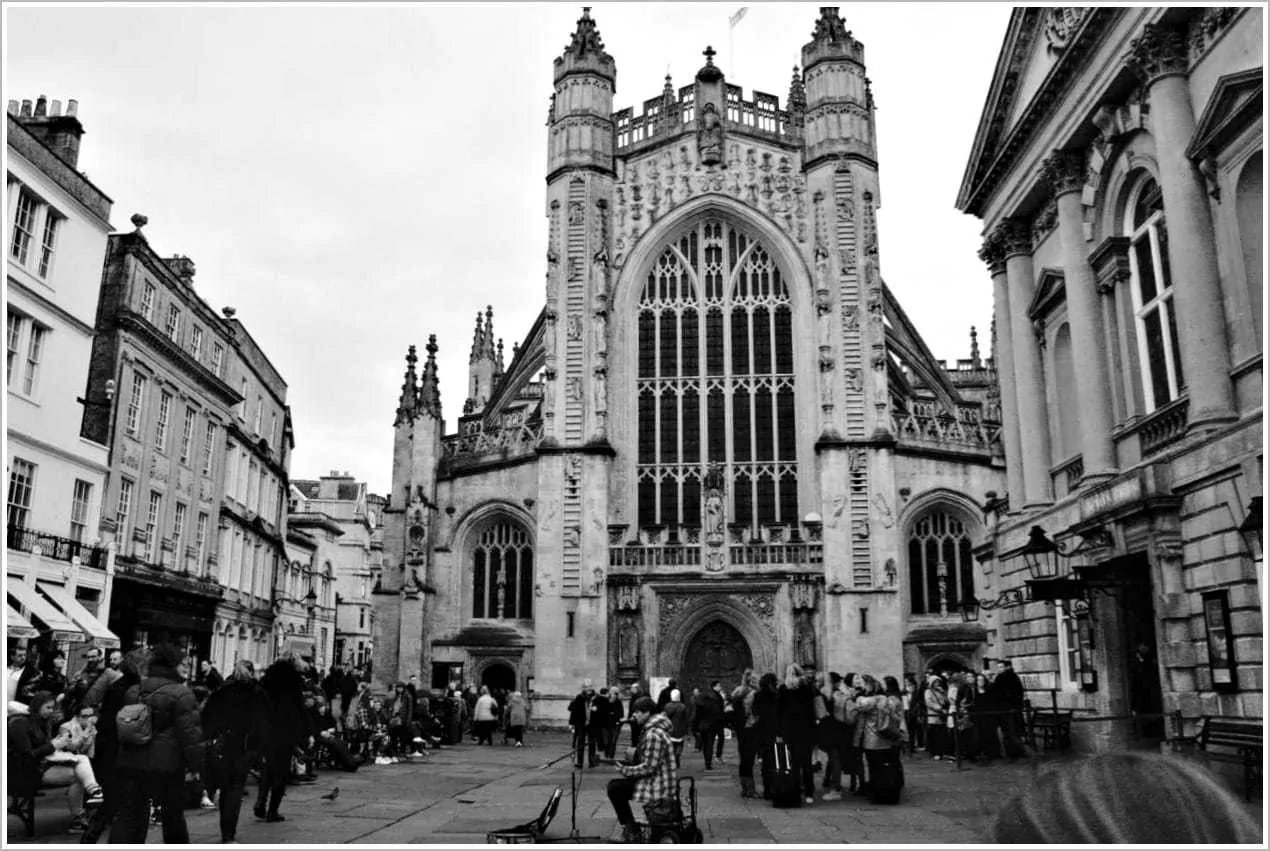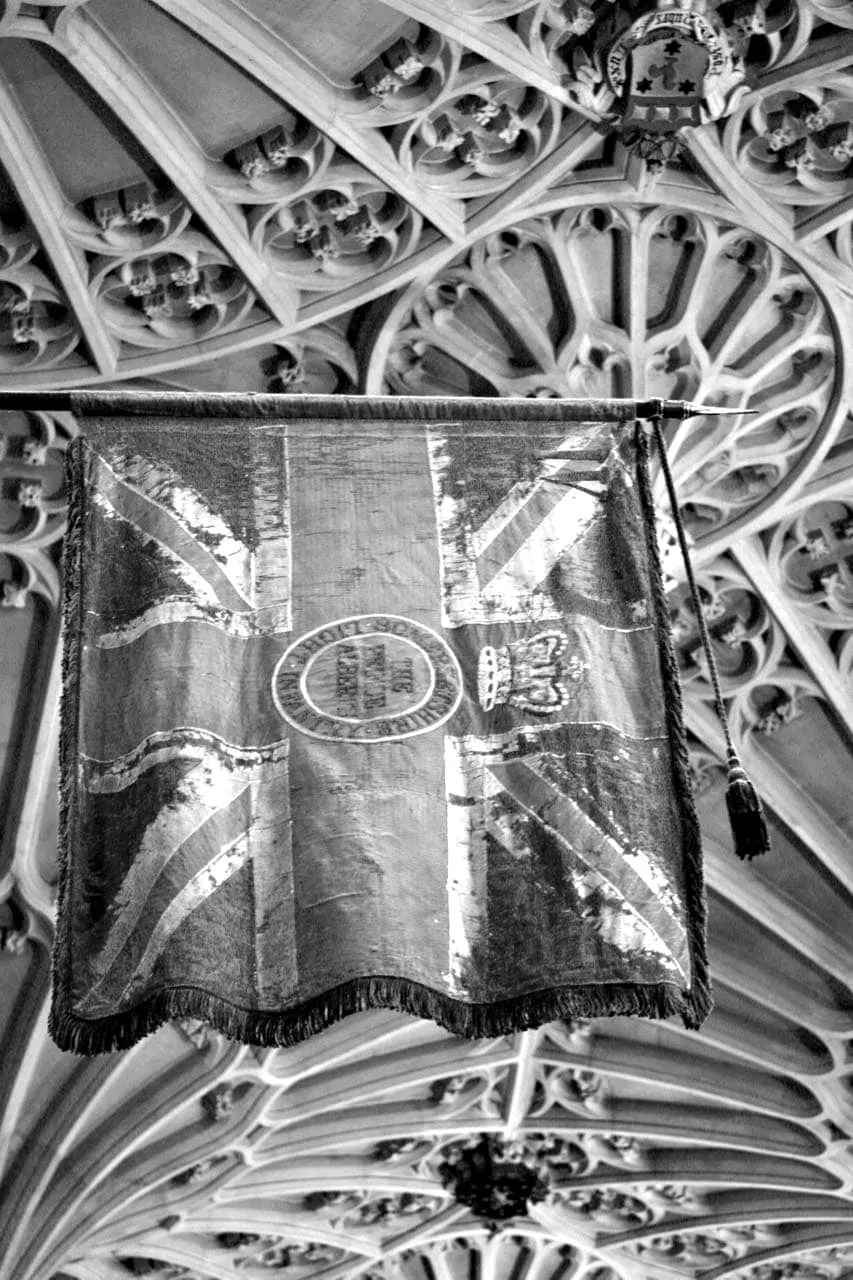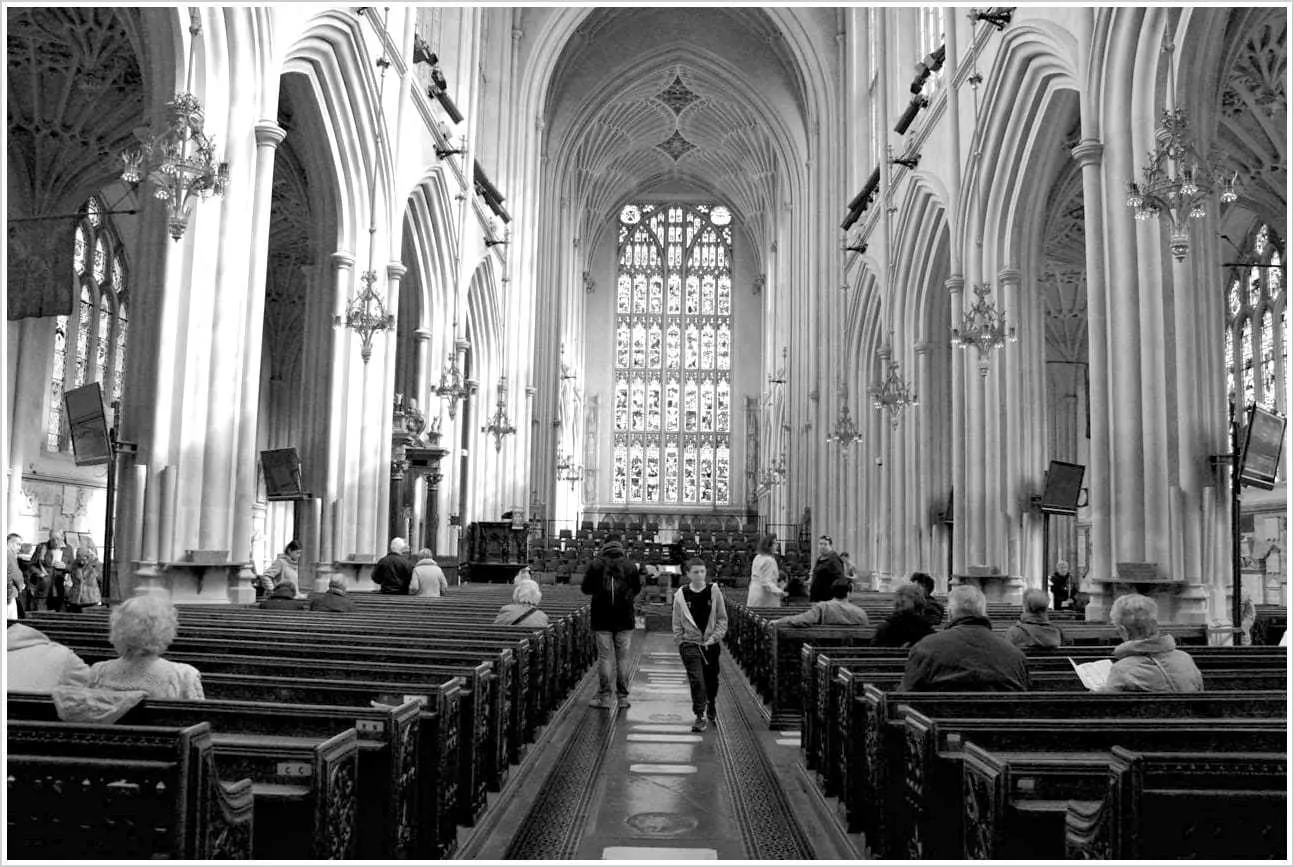 Pubs, Fine Food, Markets, And Historic Buns – Where to Eat in Bath
Pub Food
While Bath has no shortage of fine dining you can also find some very reasonable eating options around town. Head to any one of the historic pubs for some good old fashioned English pub grub and a pint (or two). You will find most pubs offering good lunch specials and varying dinner options such as Steak Nights.
Markets and Picnics
The undercover markets have a nice array of little cafeteria-style stalls you can grab a quick bite at and there is no shortage of speciality gourmet stores around town if you did feel like picnicking by the river.
Grab a Cornish Pasty
There are also loads of shops claiming to have award-winning Cornish pasties. Award-winning, who would know, but really good – yes!
Sally Lunns Bun Shop
And if you do feel the need to tick boxes, head to Sally Lunns Bun Shop, but like the Baths and the Abbey, get there early! The queue will be down the street before long. This little bakery has been churning out secret recipe buns since Sally Lunn moved from France in 1680.
We stopped in for a taste of this overpriced bun and, to be honest, we were not so impressed. But if you must, the cinnamon bun was a nice morning tea – shared, it's a whole lot of bread. Opt to wash it down with what the English do best – Tea!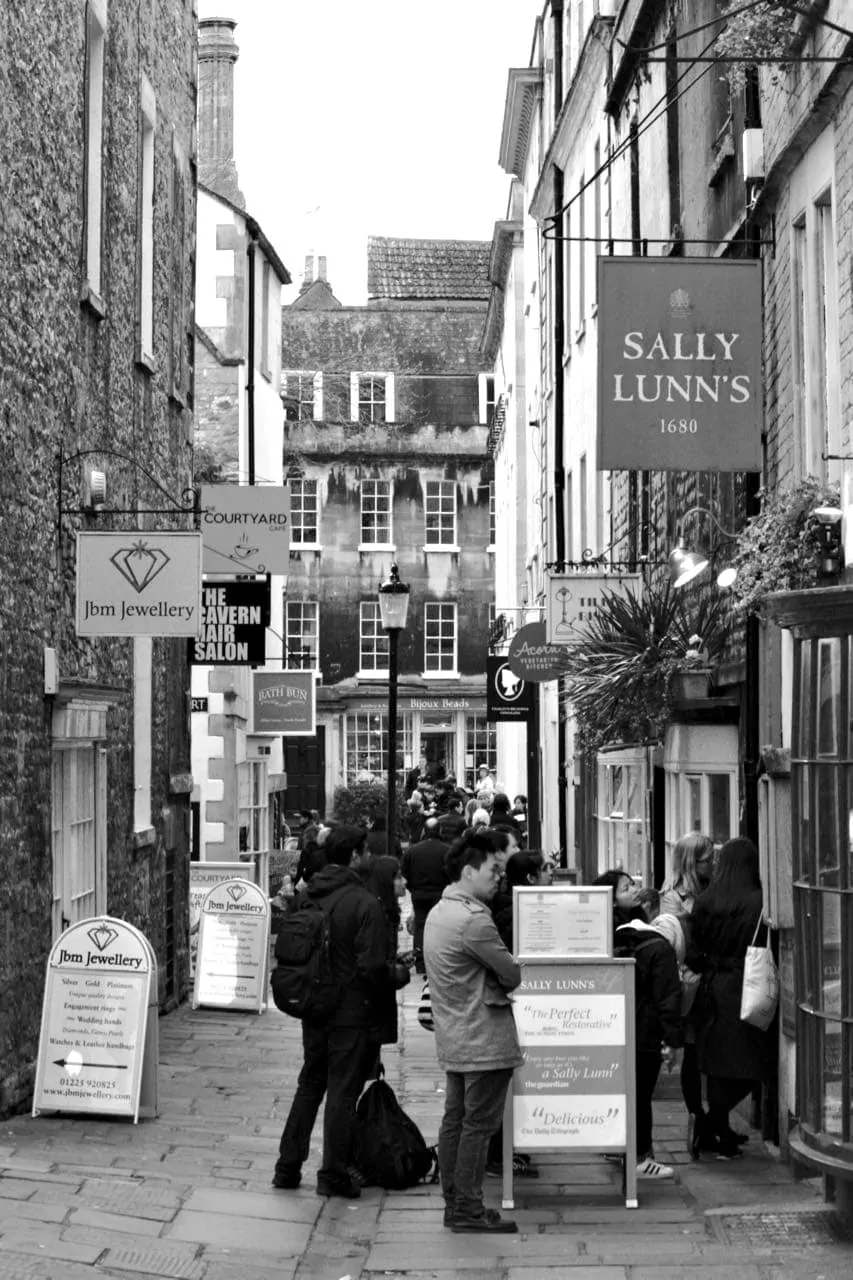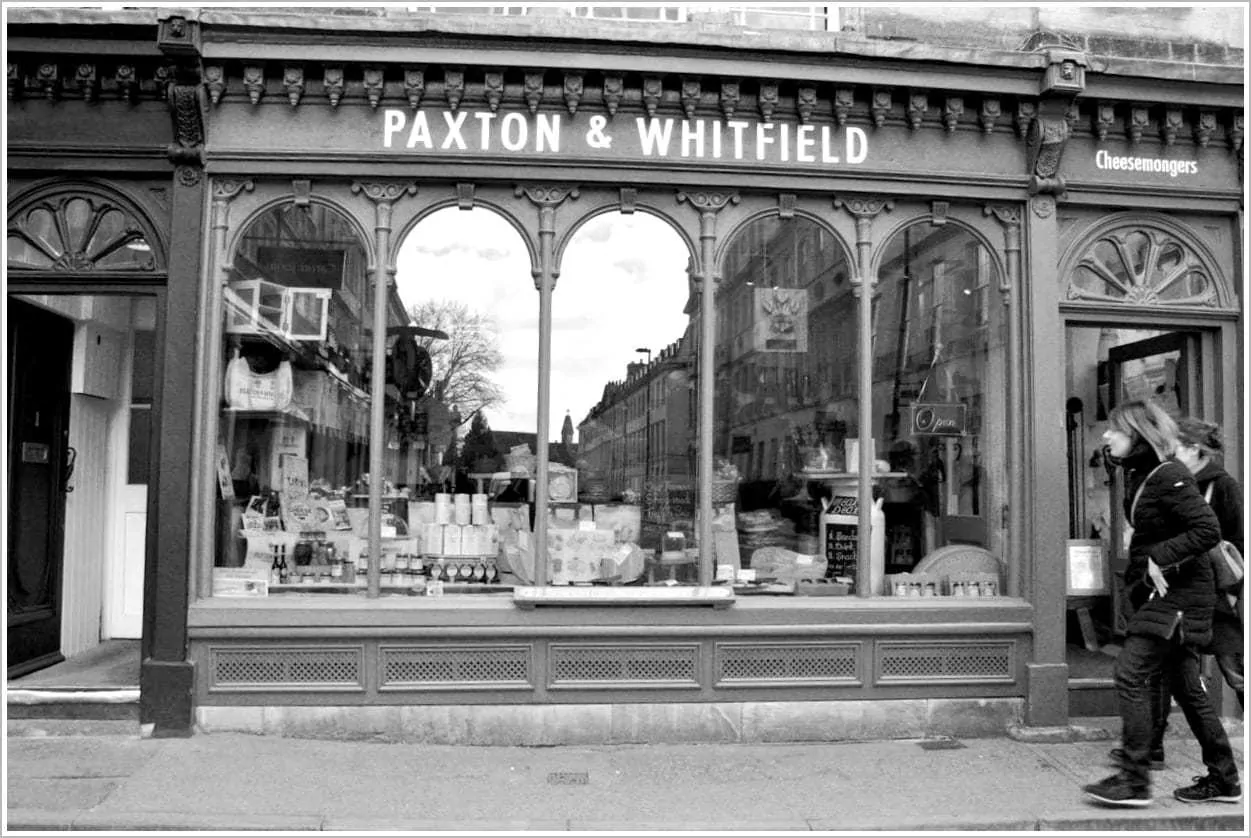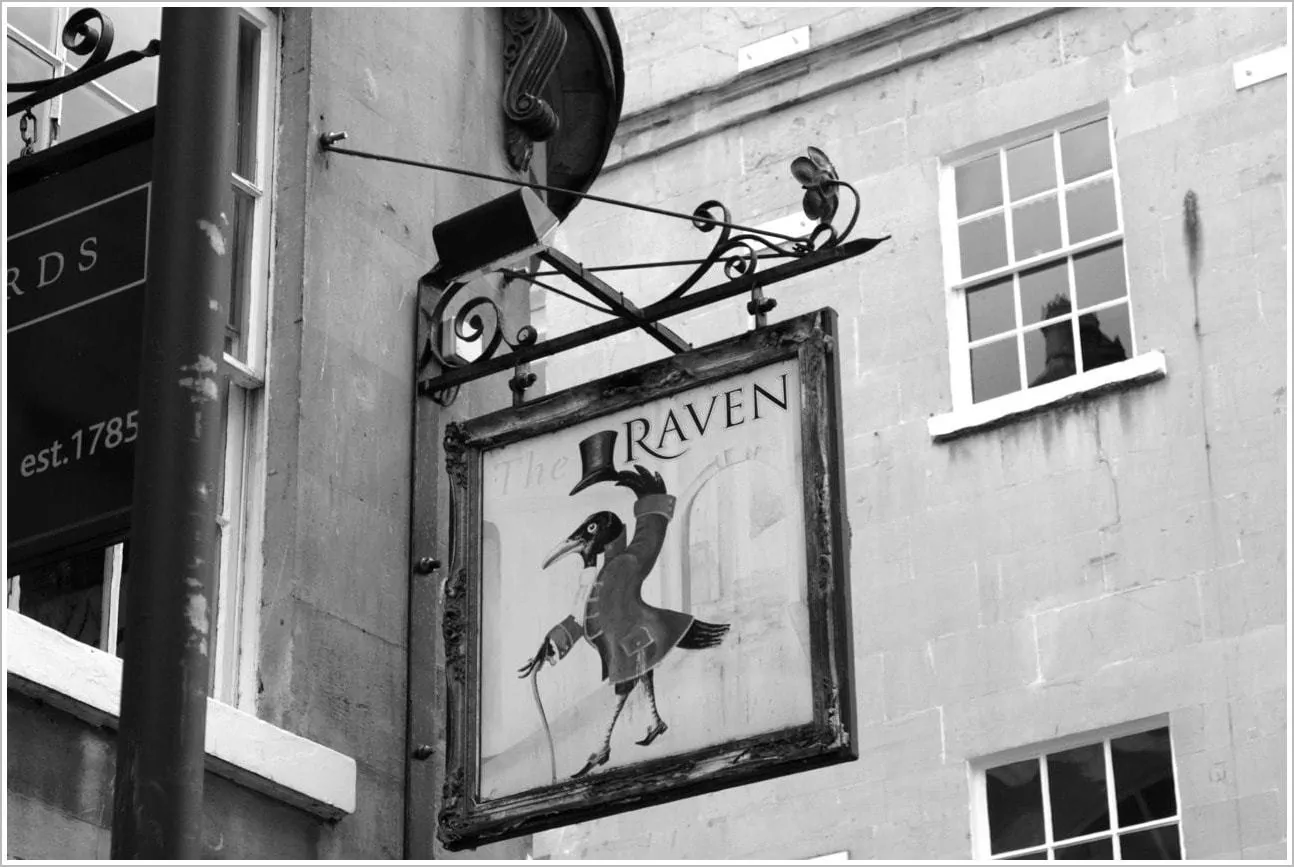 The Royal Crescent and The Circus
Bath has some of England's finest examples of Georgian architecture, the most prominent being The Royal Crescent and the Circus built over 230 years ago.
The Royal Crescent is a sweeping row of 30 terraced houses which has over the years been home to many notable residents. Now it includes a 5-star hotel and a museum house. Most of the remaining residences have been converted into offices or apartments. The Royal Crescent still sets the scene for high society as the backdrop for many films and TV series as well as being a tourist attraction in its own right.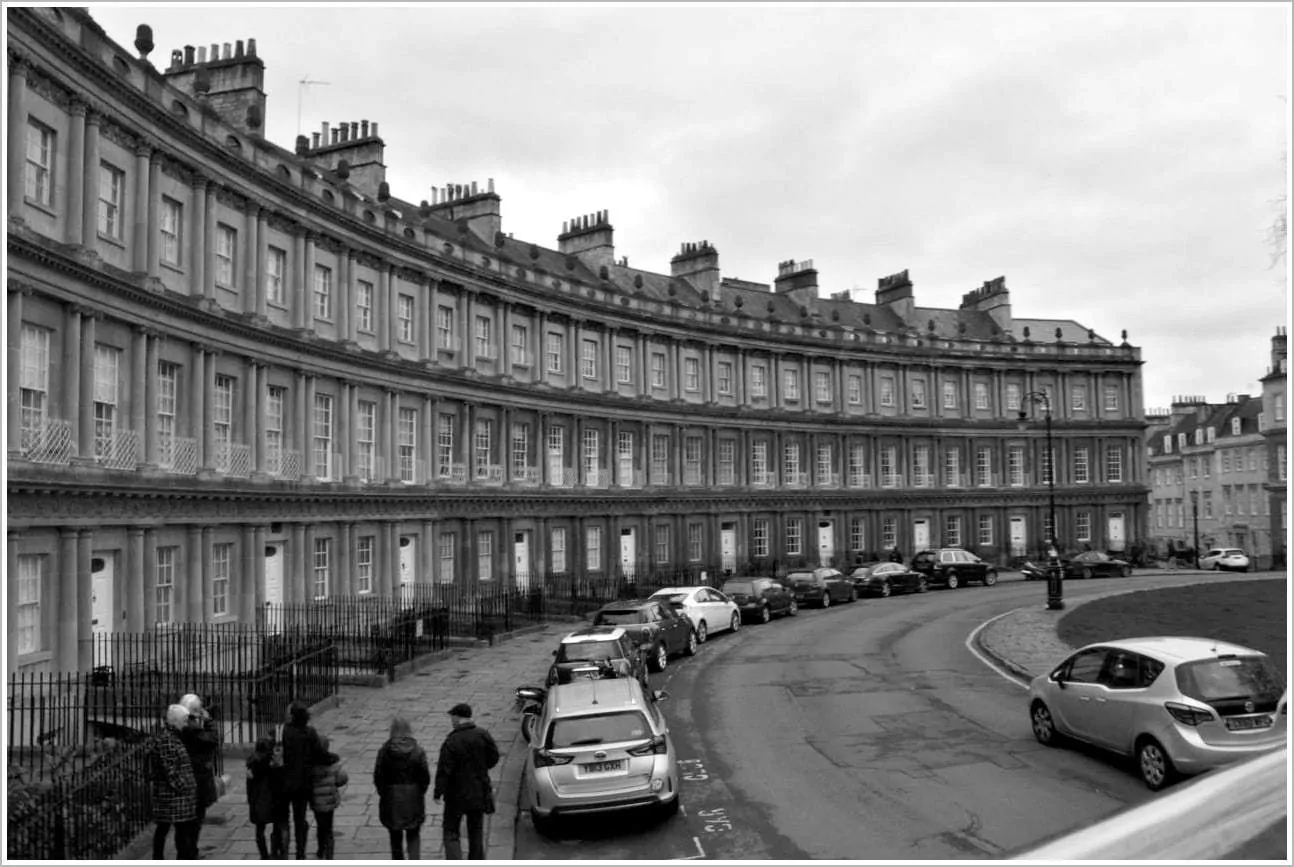 The Circus, built by the same architect father and son team, John Wood The Elder and John Wood The Younger, is a magnificent circular space surrounded by large elegant townhouses separated into sections of three equal lengths. It is not hard to imagine the polite society of 18th century Bath when you stroll through the Circus.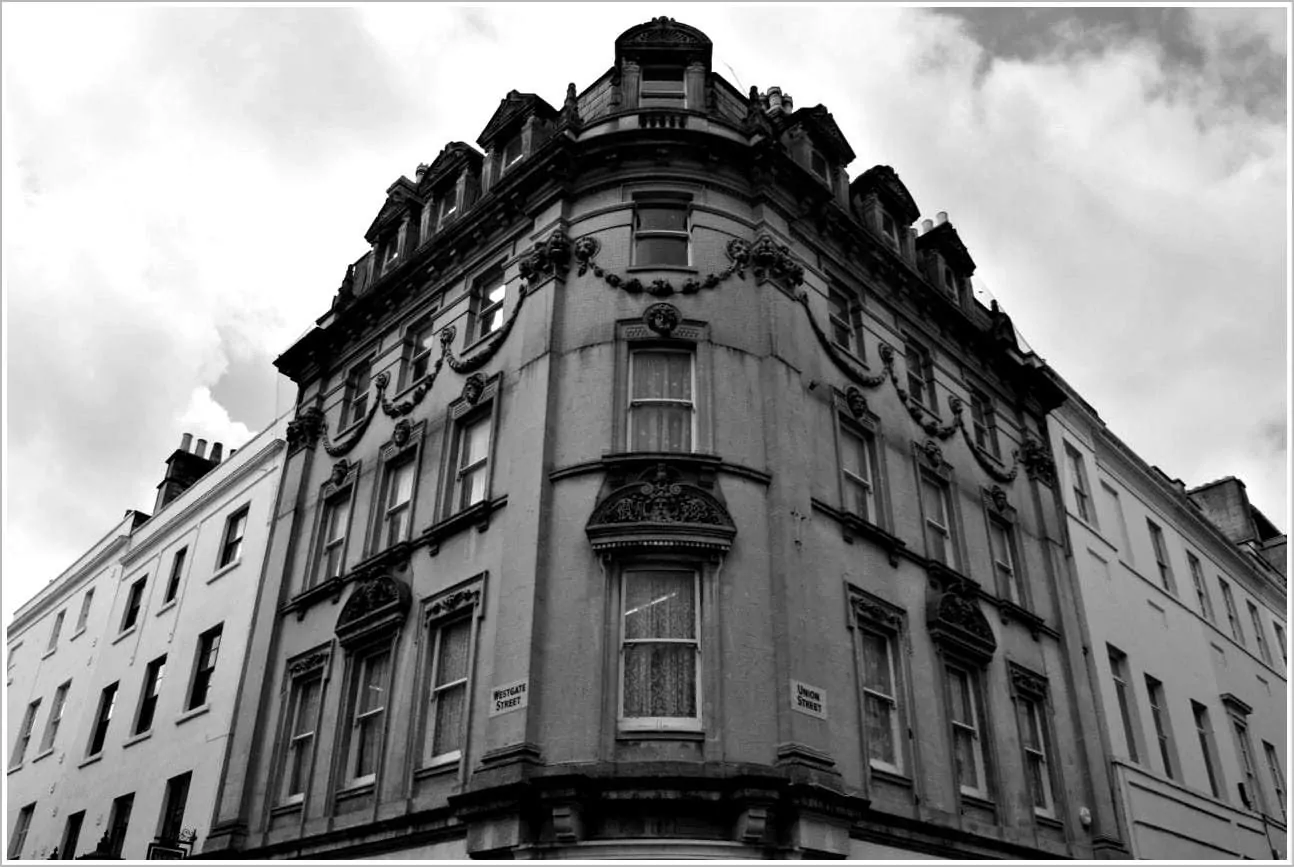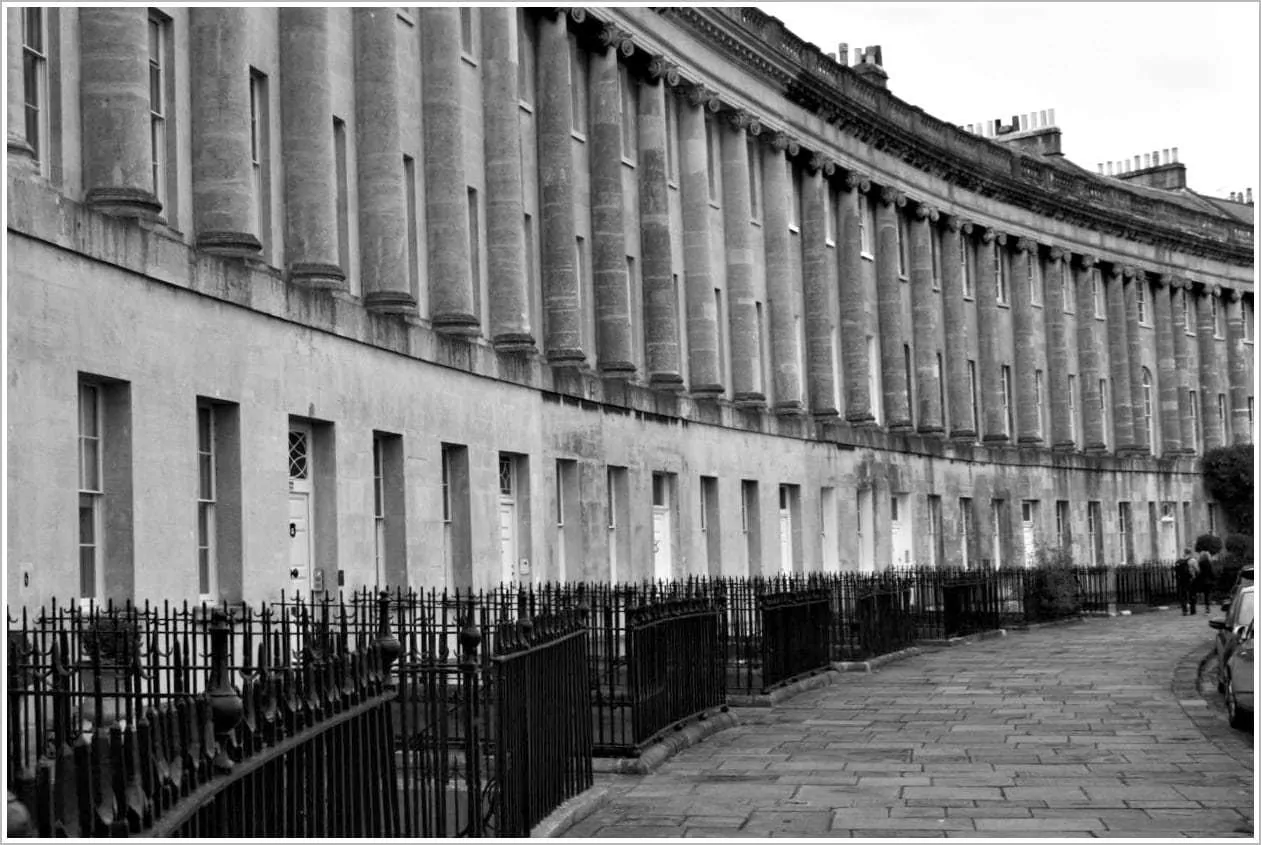 No1. Royal Crescent
You may stop by the residence of No. 1 Royal Crescent. The home was purchased and donated to the Bath Preservation Trust in the 60's by an heir to the Clan shipping line fortune with an additional cash donation to ensure its restoration and preservation. It now serves as a museum to demonstrate how the wealthy residents of Bath lived in the 18th century.
Opening Hours:
No 1 Royal Crescent is open 7 days a week, but opening times may vary so check in advance.
Entry fee:
Entry to the house is~ £9.00/adult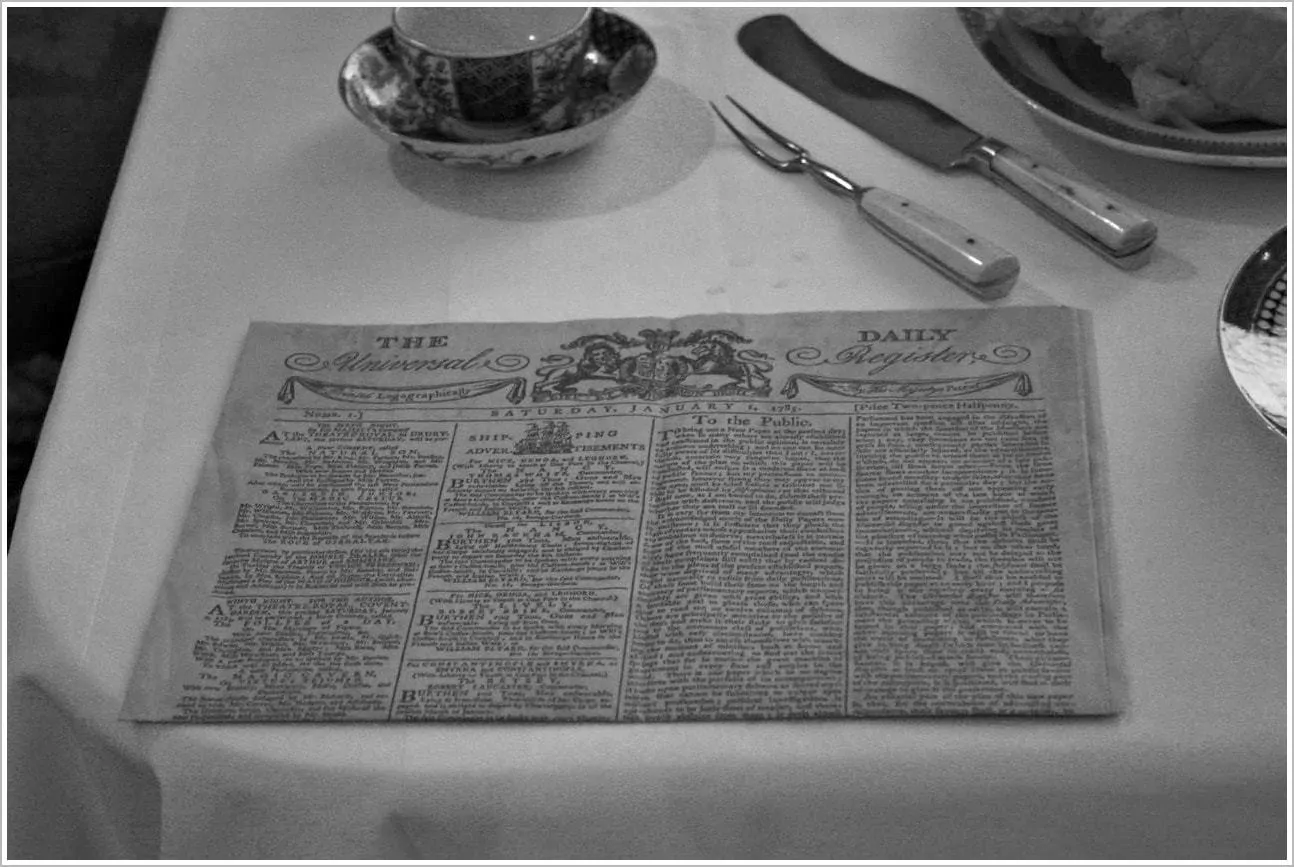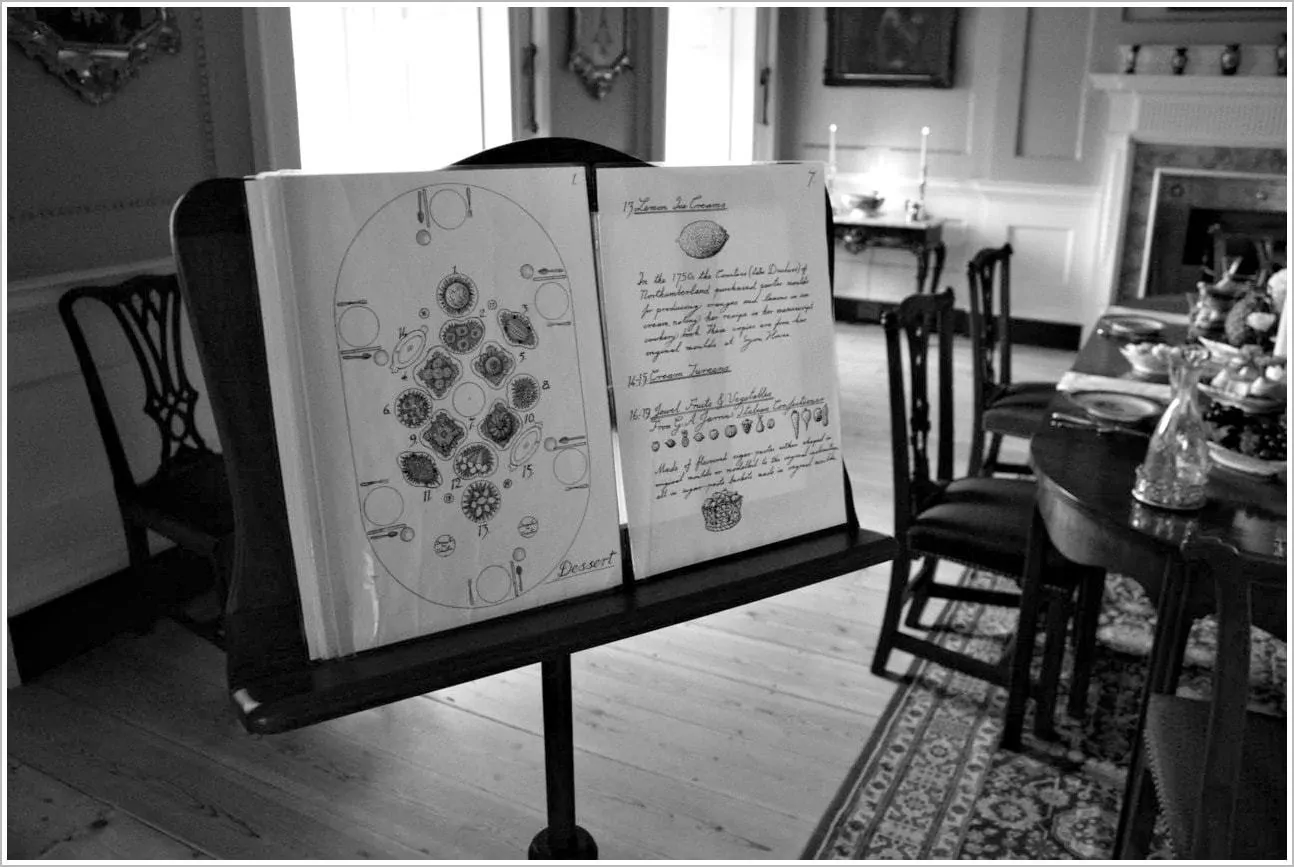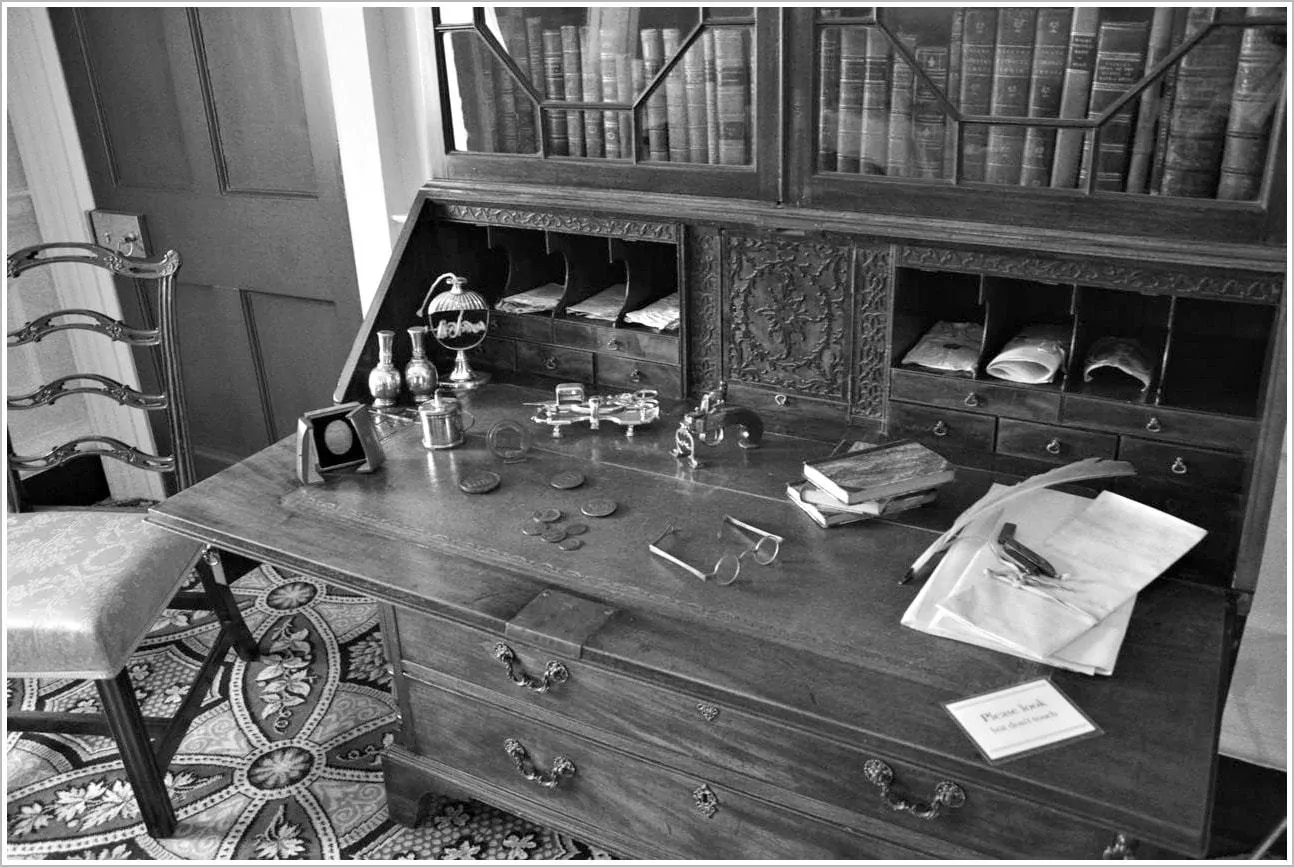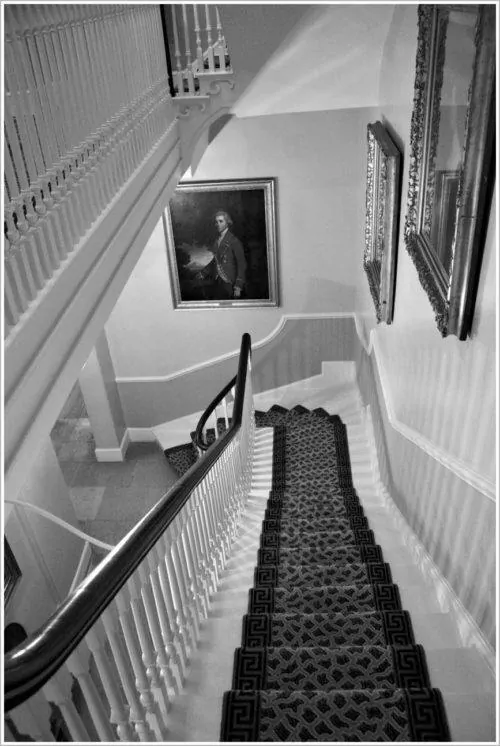 This is really only a small selection of what Bath has to offer; museums, galleries, spas, golf and gardens are all on offer, as well as the famed Jane Austen Centre. Find out the top things to do in Bath for Jane Austen Lovers.
---
How to get to Bath
If you are not driving there are plenty of organised day tours from London, but most of these will include Stonehenge and Salisbury. This leaves you only a few hours to visit Bath.
If you prefer to go it alone and are coming from London, trains depart regularly from Paddington taking around 90 mins. Check out The London Toolkit for some practical information on transport to and around Bath.