We cruised down the river to cross the border from Costa Rica to Nicaragua. Emerging from the jungle towards the small town of San Carlos, we instantly felt the vibe of a new country and a community that lives by the rhythm of the great Rio San Juan Nicaragua.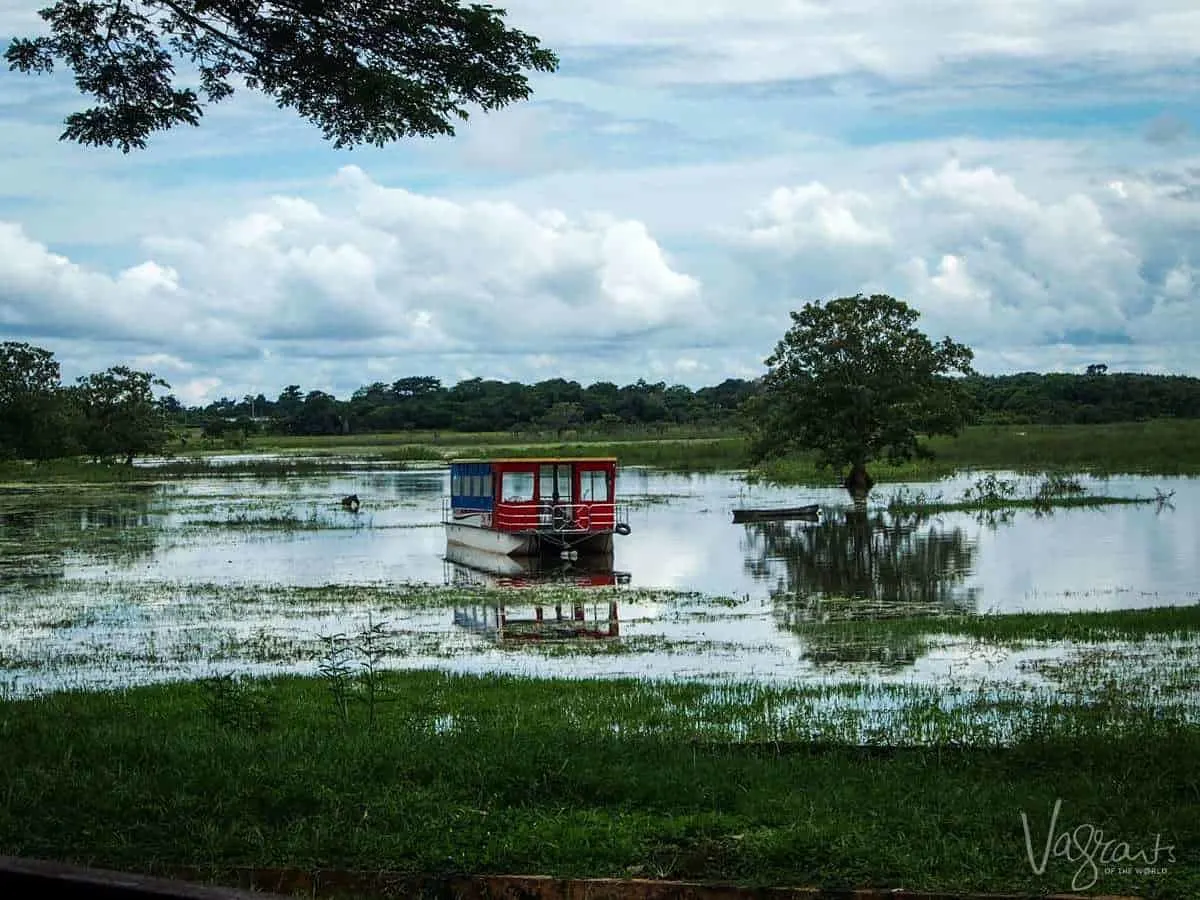 San Jose Costa Rica to San Carlos Nicaragua
The Rio San Juan was the first stop on our trip through Nicaragua en route to Omepete Island. This was a part of Nicaragua we were quite excited about seeing.
We left San Jose Costa Rica early by bus for the small river port of Los Chiles to catch a boat upriver and over the border into San Carlos, Nicaragua. A boat trip that should not take much more than an hour. For bureaucratic reasons beyond our understanding, our departure from the Los Chiles Border port was delayed for a very, very long time.
On arrival in San Carlos, we were supposed to find another boat to head further downriver on the Rio San Juan to El Castillo. The thought of another three hours in the dark on a crowded boat was not at all appealing, so we opted for a night in San Carlos.
Facts For Crossing the Border From Costa Rica to Nicaragua.
A much faster overland border crossing is now open thanks to a bridge over the Rio San Juan. The border post is at Las Tablillas 6 km from Los Chiles. It is only open between 8.00 am and 4.00 pm.
The same buses that come from San Jose and Ciudad Quesada service the remote border post for around 500 colónes (~ USD $0.90) from Los Chiles.
A land exit tax of ~ USD $7.00 is payable when leaving Costa Rica and an arrival tax of ~ USD $12.00 on arrival in Nicaragua, only payable in US dollars or cordobas.
Buses from San Jose to Los Chiles leave each morning and afternoon at approx. 5.30 am and 3.00 pm and takes about 5 hours.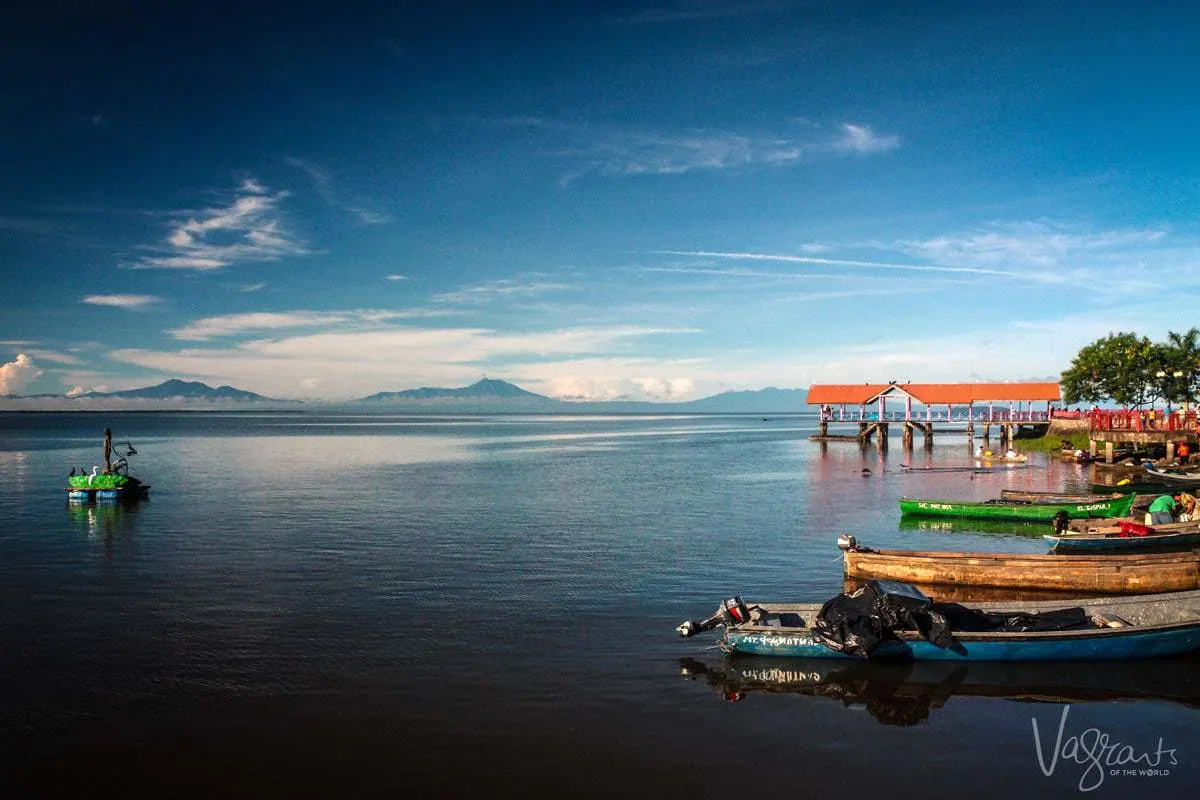 San Carlos Nicaragua
San Carlos is a small fishing and port town. If arriving by boat, you will complete a final customs clearance here after an initial military stop on the actual river halfway from Los Chiles. You can then board another boat or ferry to various destinations.
A small airport at San Carlos services Ometepe and Managua and chicken buses depart daily for the capital as well.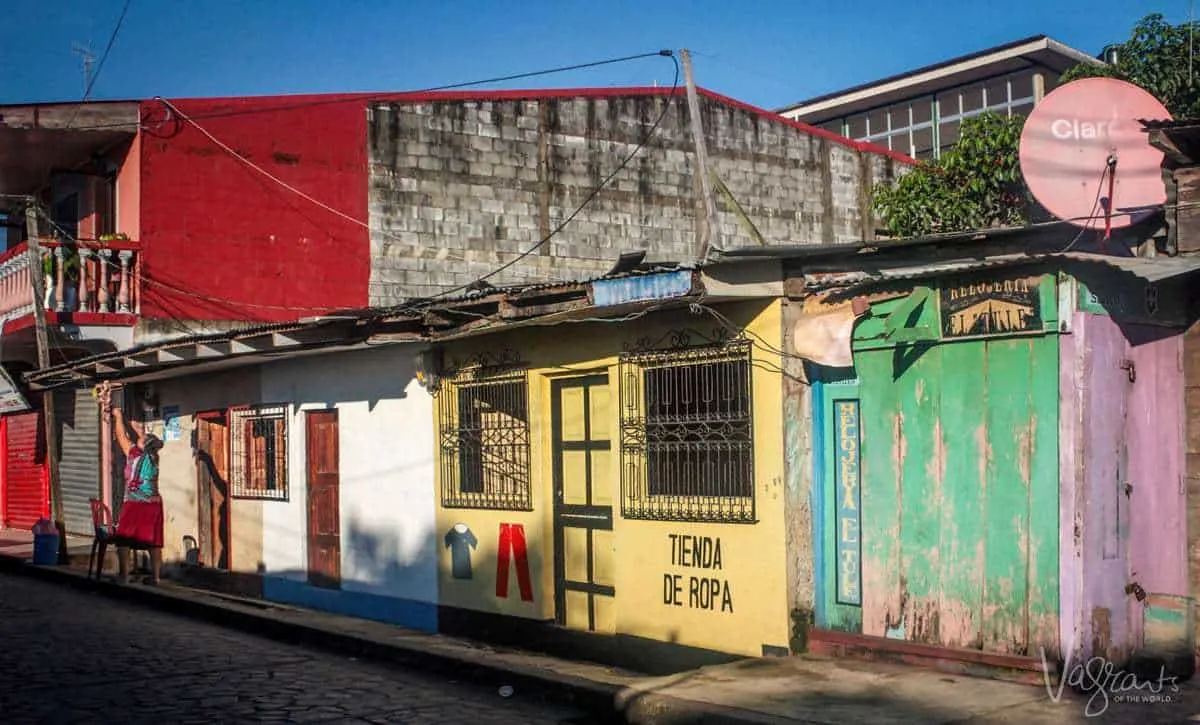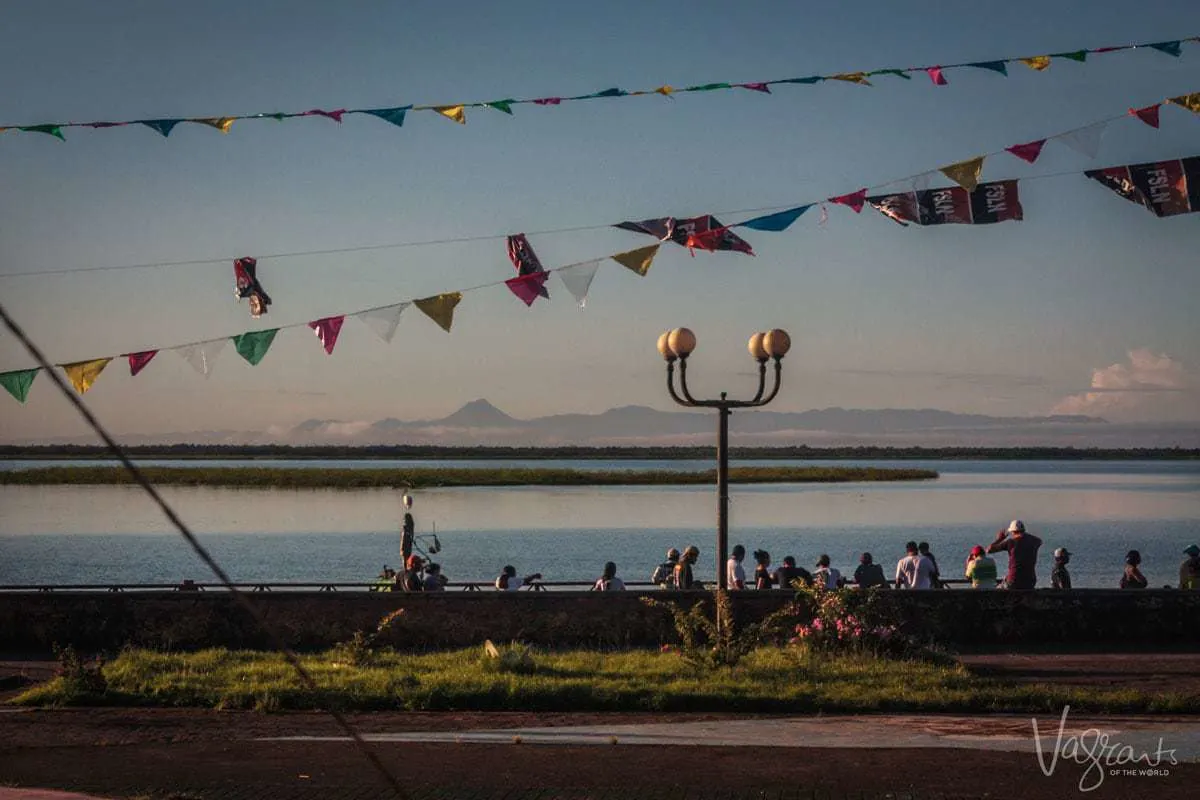 We managed to find a small, basic but clean guest house for USD $20.00 on the waterfront and a fantastic street-side restaurant that serves meals all day from 6.00 am. A huge traditional Nicaraguan breakfast will set you back around USD $3.00.
San Carlos is a lovely and very handy stop for those heading either north or south.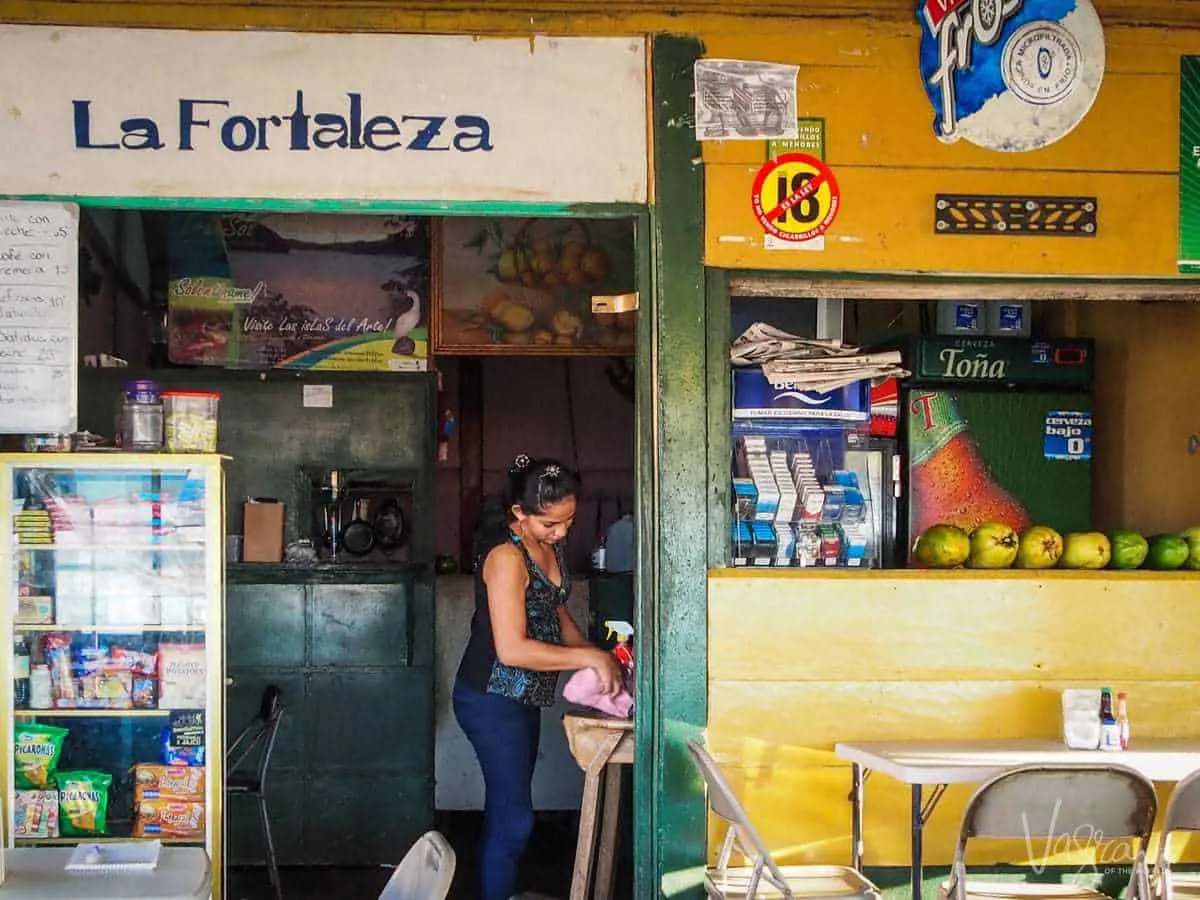 Boat From San Carlos to El Castillo
We finally made our connecting boat to El Castillo the next morning. A small town on the Rio San Juan close to the nature reserve of Indio Maiz. Boats leave San Carlos all day down the river.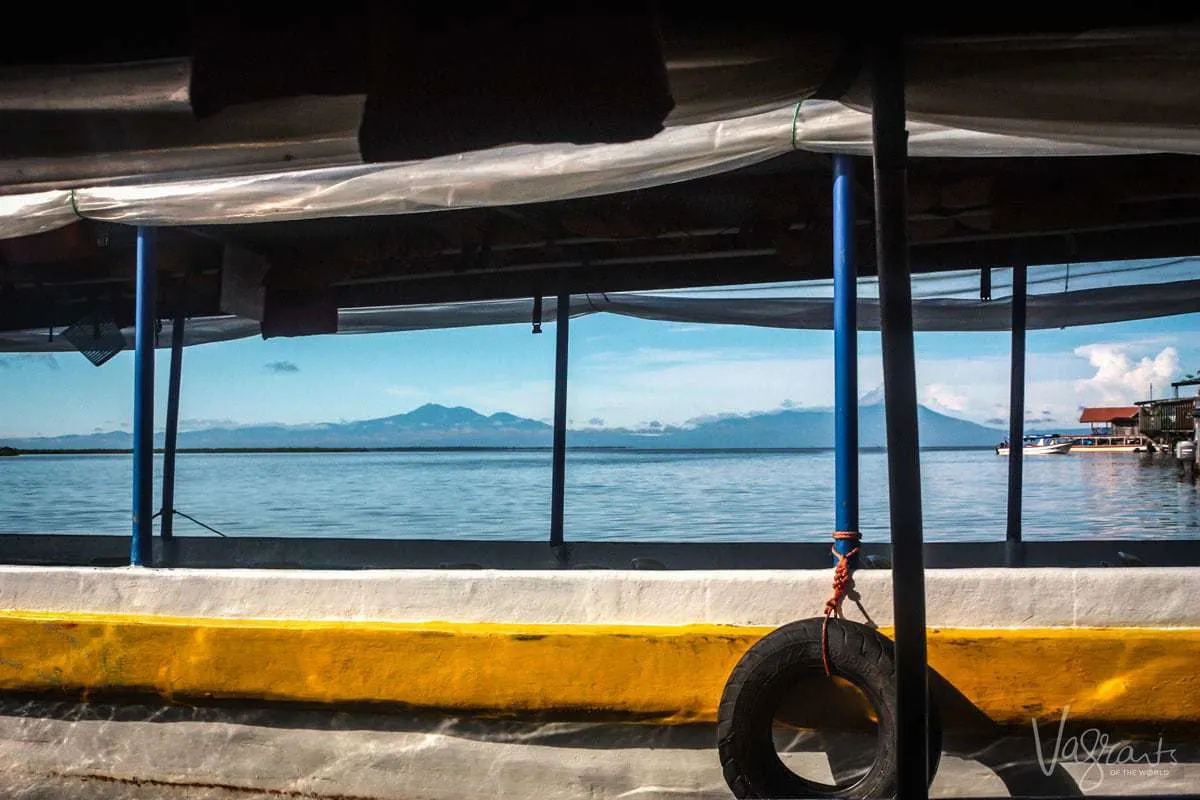 If you are lucky, you will grab the express which takes 1.5hrs. The other option is the three-hour milk run that stops at every village, hut and imaginary, makeshift stop along the way.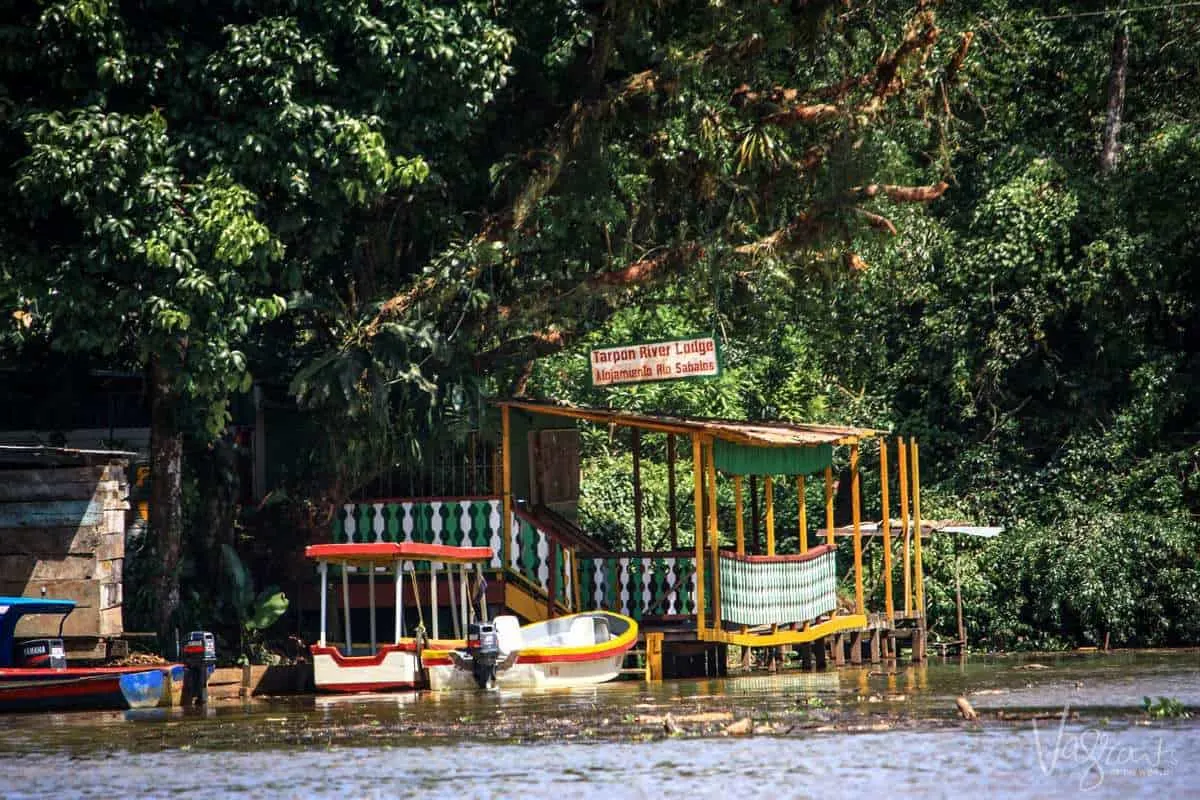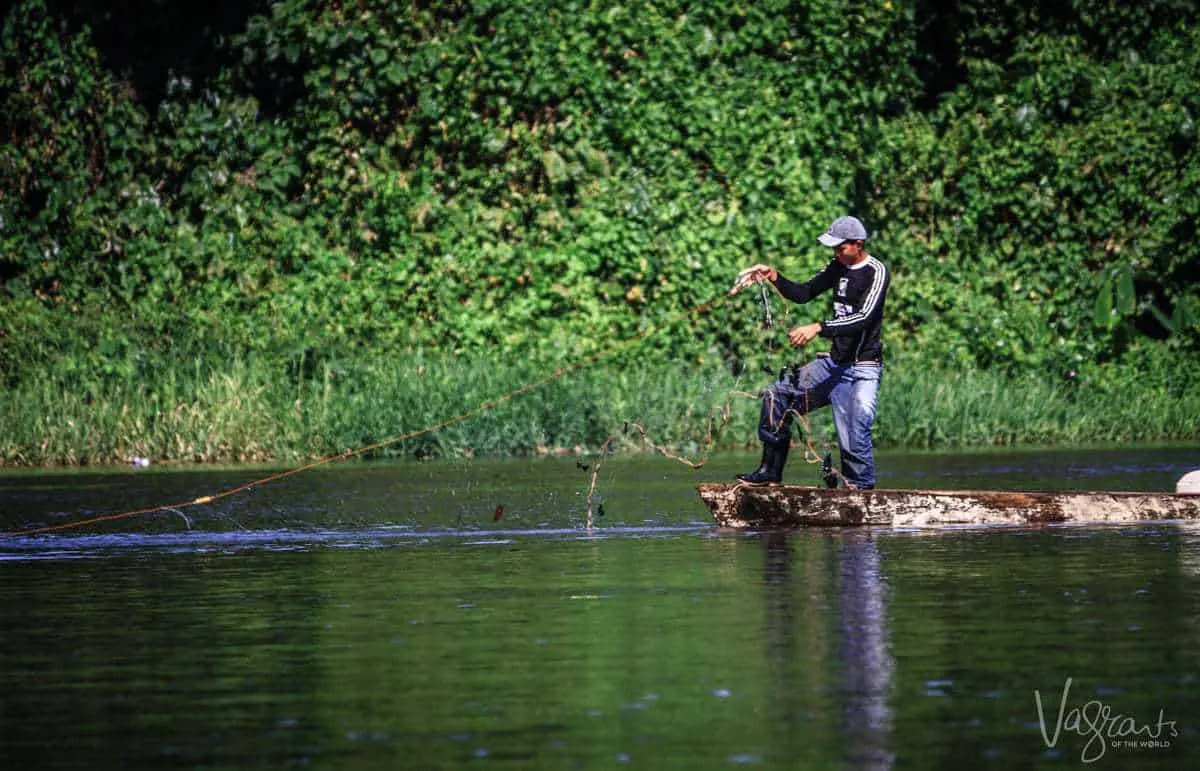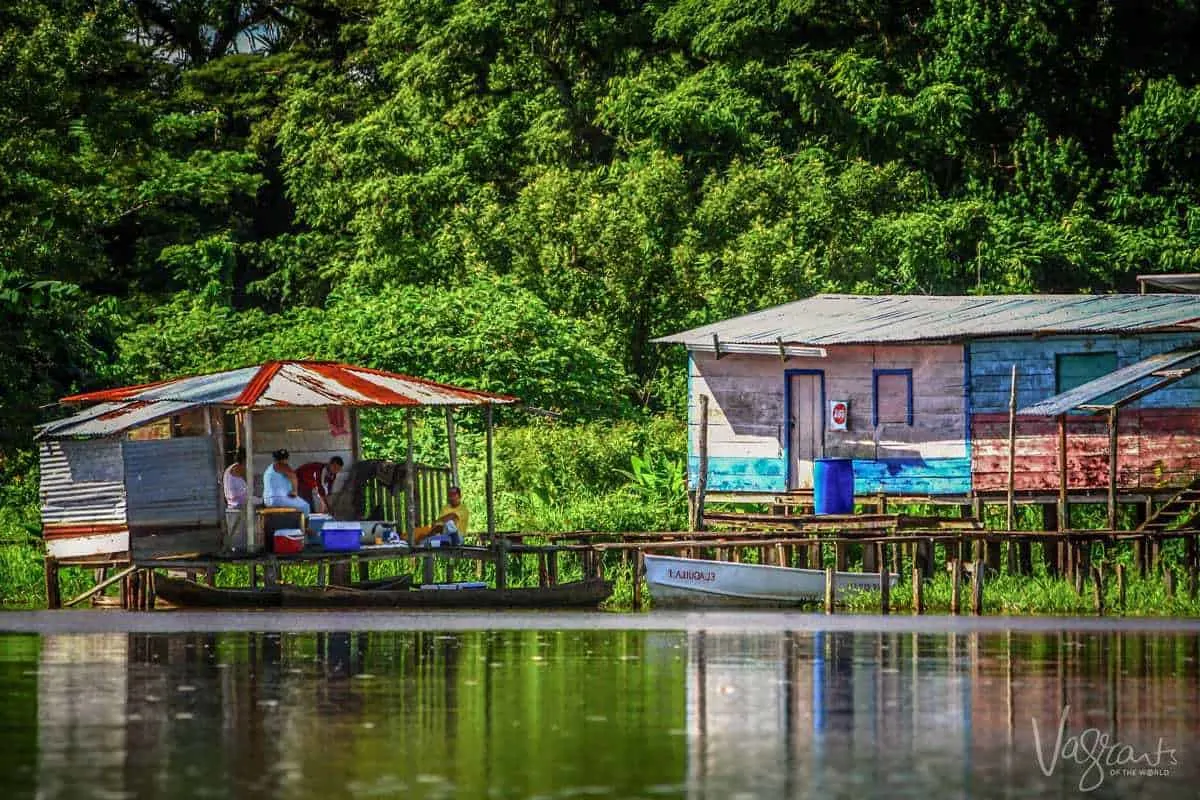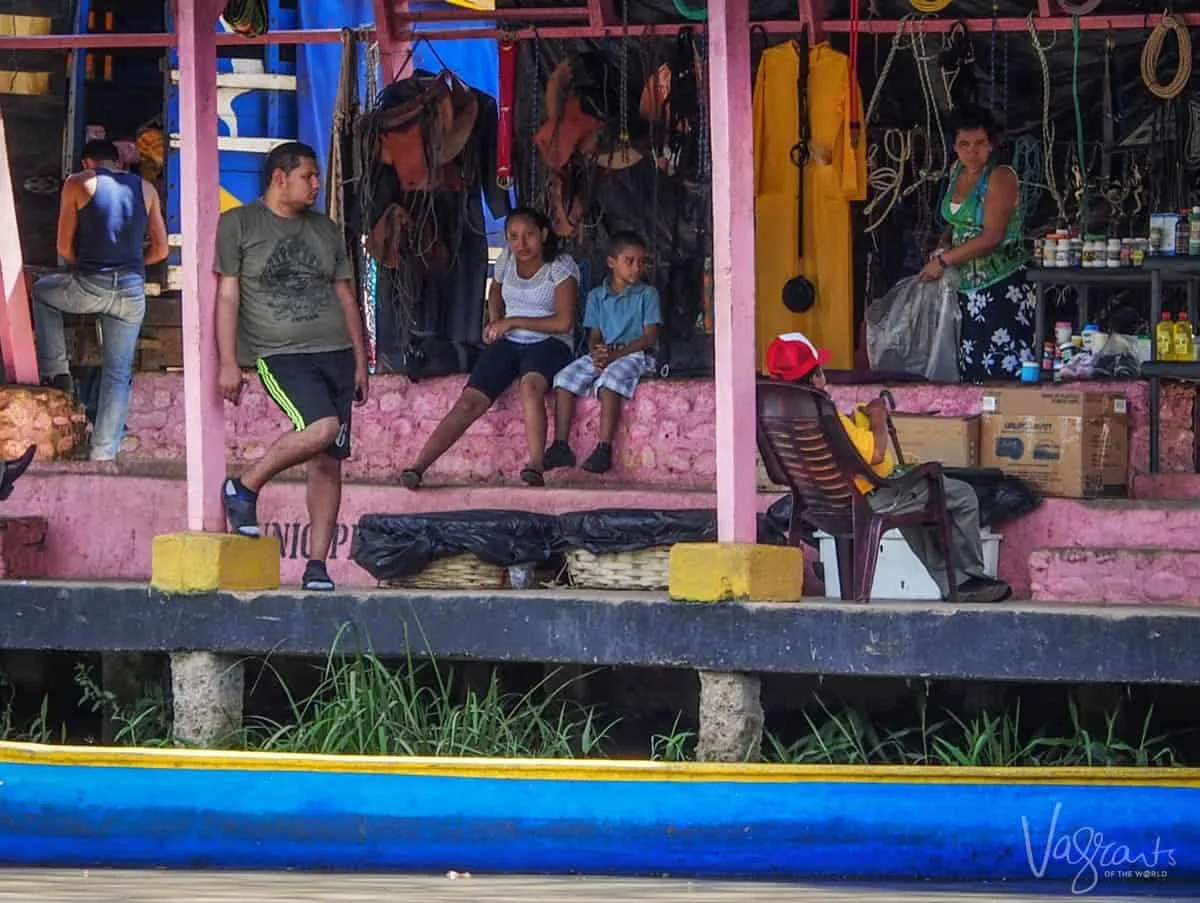 El Castillo Nicaragua
El Castillo is instantly recognisable by the fort sitting high on the hill over the village. The village is very small and comprises mostly of one street facing the river with houses, restaurants and businesses perched on stilts over the river rapids.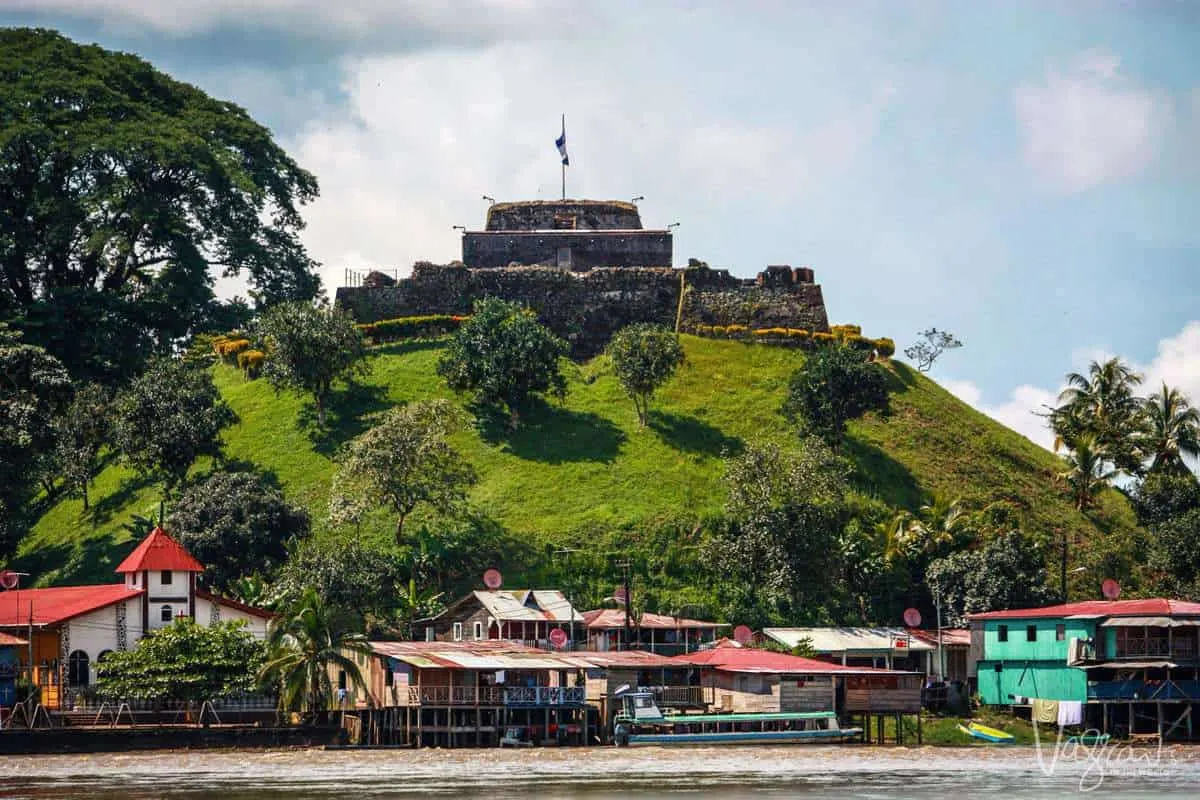 Accommodation in El Castillo
You will find similar accommodation as in San Carlos. Very simple guest house style hotels, both clean and very friendly. There is little or no WIFI to speak of and only a few hotels have hot showers and/or air-conditioning.
Expect to pay around $15-$25USD per night and as high as $95 USD/ night for a stay at one of the fancy (still pretty basic) hotels with hot water.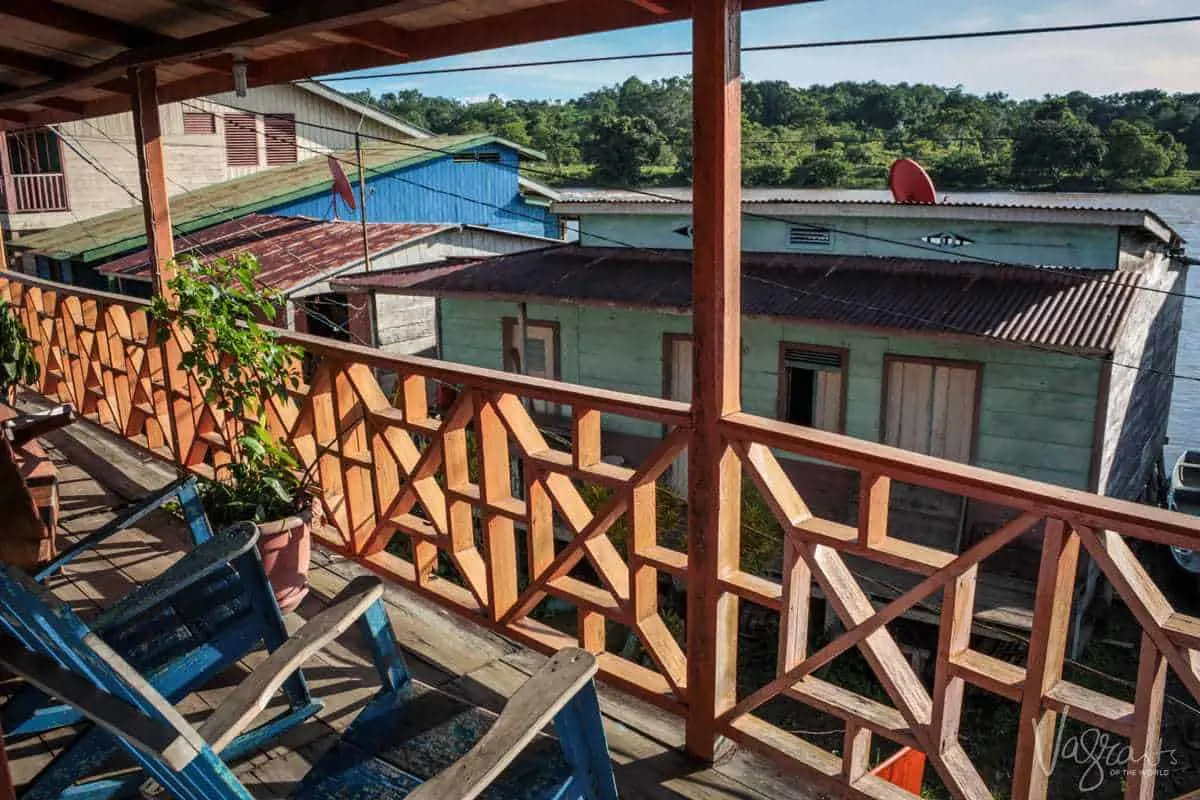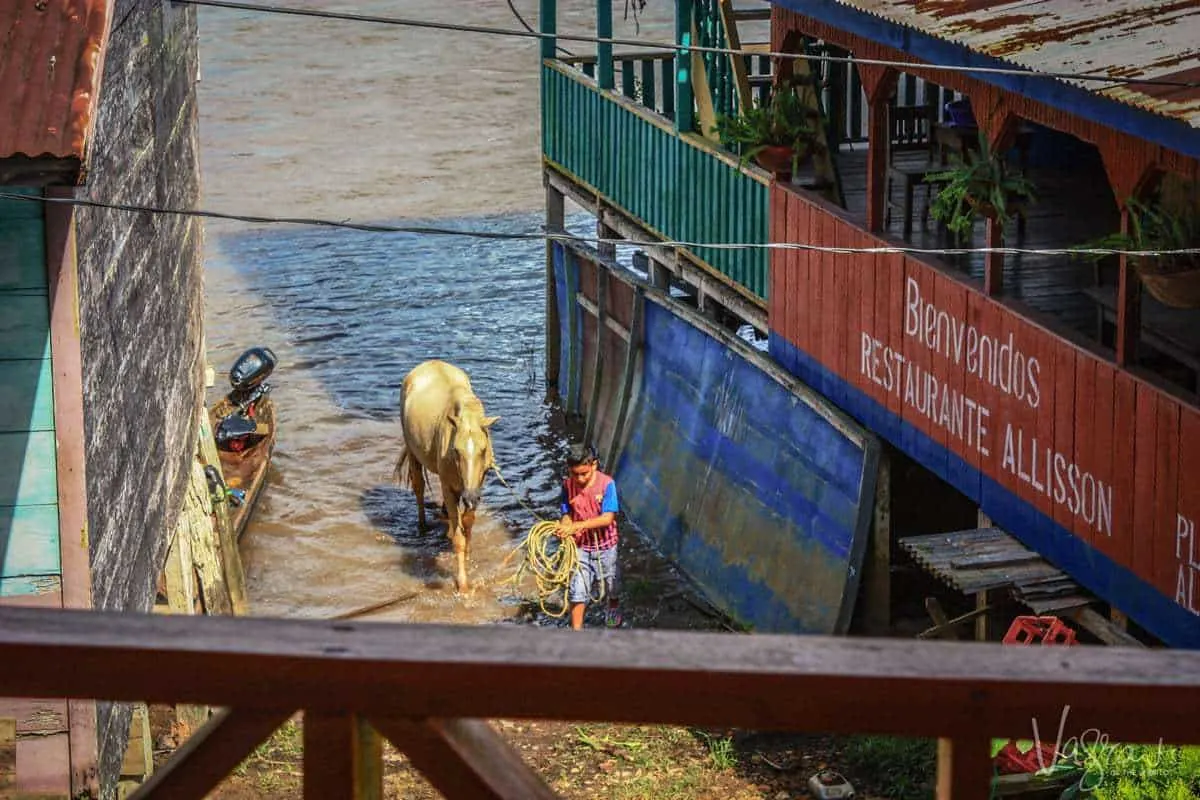 A lot of the hotels will provide breakfast and have small restaurants offering simple but good home-style cooking. A large plate of rice, beans, tostones with chicken cooked in a variety of ways with salad will set you back around USD $5.00. It is a little more expensive than San Carlos, but they are a long way down the river!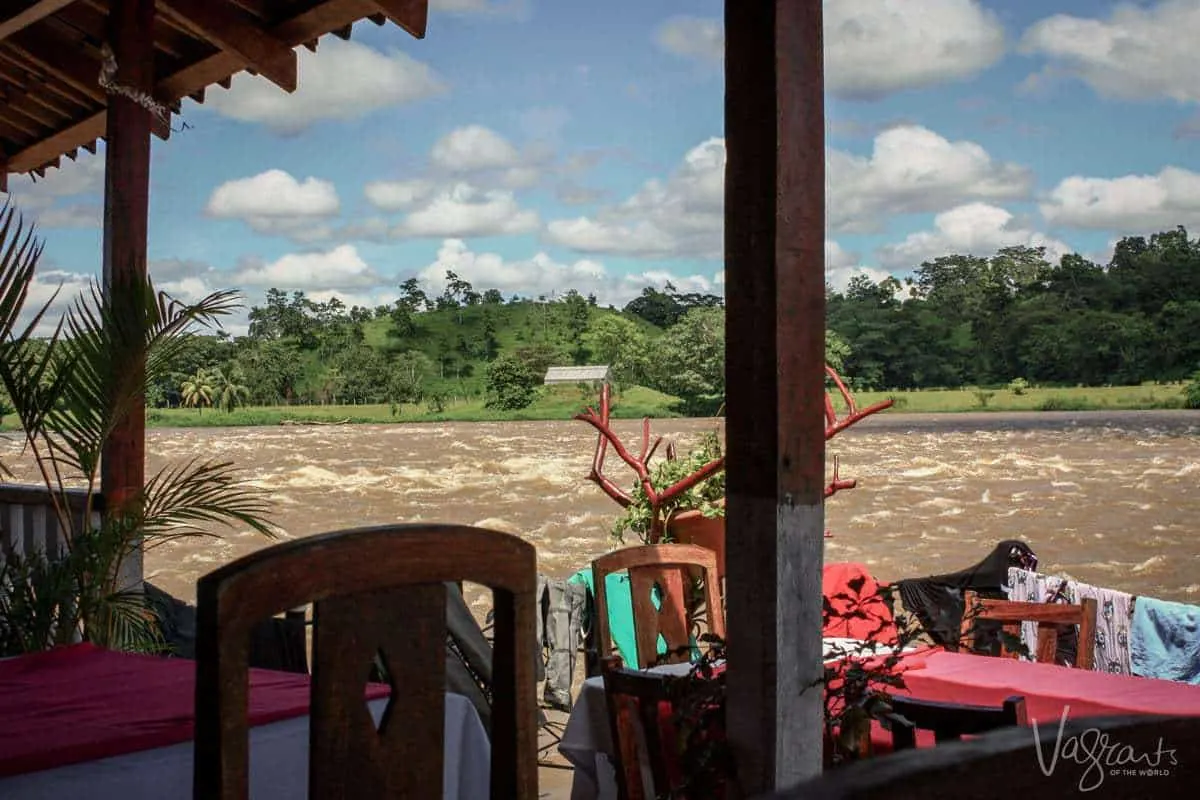 El Castillo survives on a simple and fairly new tourism industry, one that is set to take off. Once you have walked around El Castillo, been to the fort and enjoyed a good meal overlooking the rapids, it is time to set out and see what the area has to offer.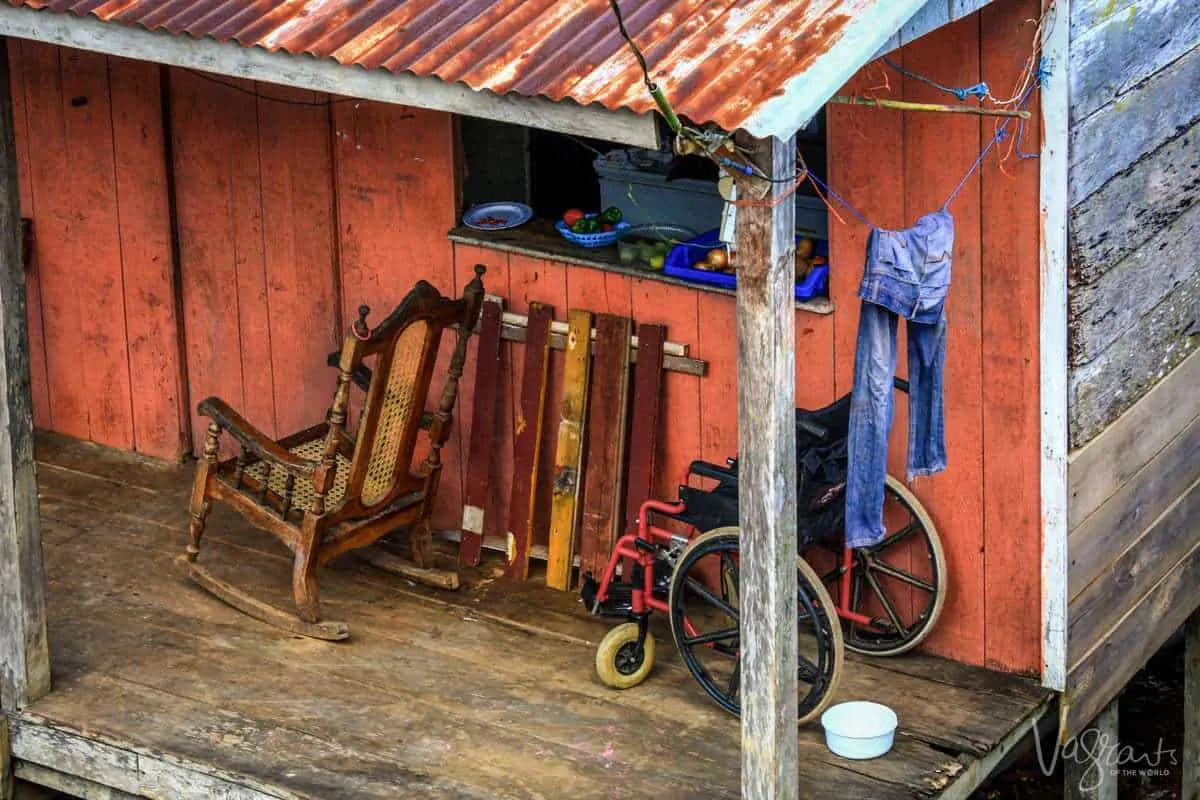 Make sure if you put the effort into getting this far, leave yourself some time to explore. We heard too many stories from locals about tourists that could only do certain things because they only had one night there.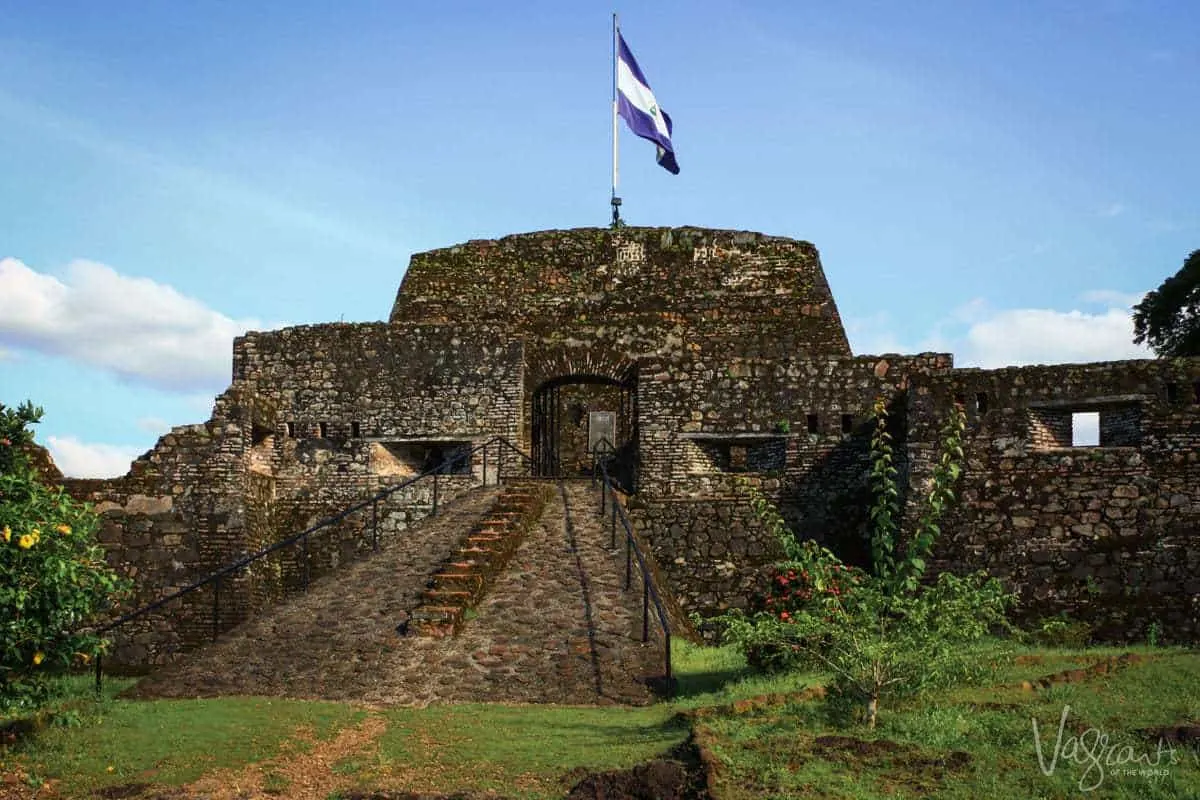 Tours of the Rio San Juan and Indio Maíz Biological Reserve
We wandered around town looking at various options for tours of the Indio Maíz Biological Reserve and the river. At first, we found most to be expensive and short. A four-hour hike for USD $70. A night cruise to see Caiman USD $40. We would have had to take at least three or four different tours to see what we came for.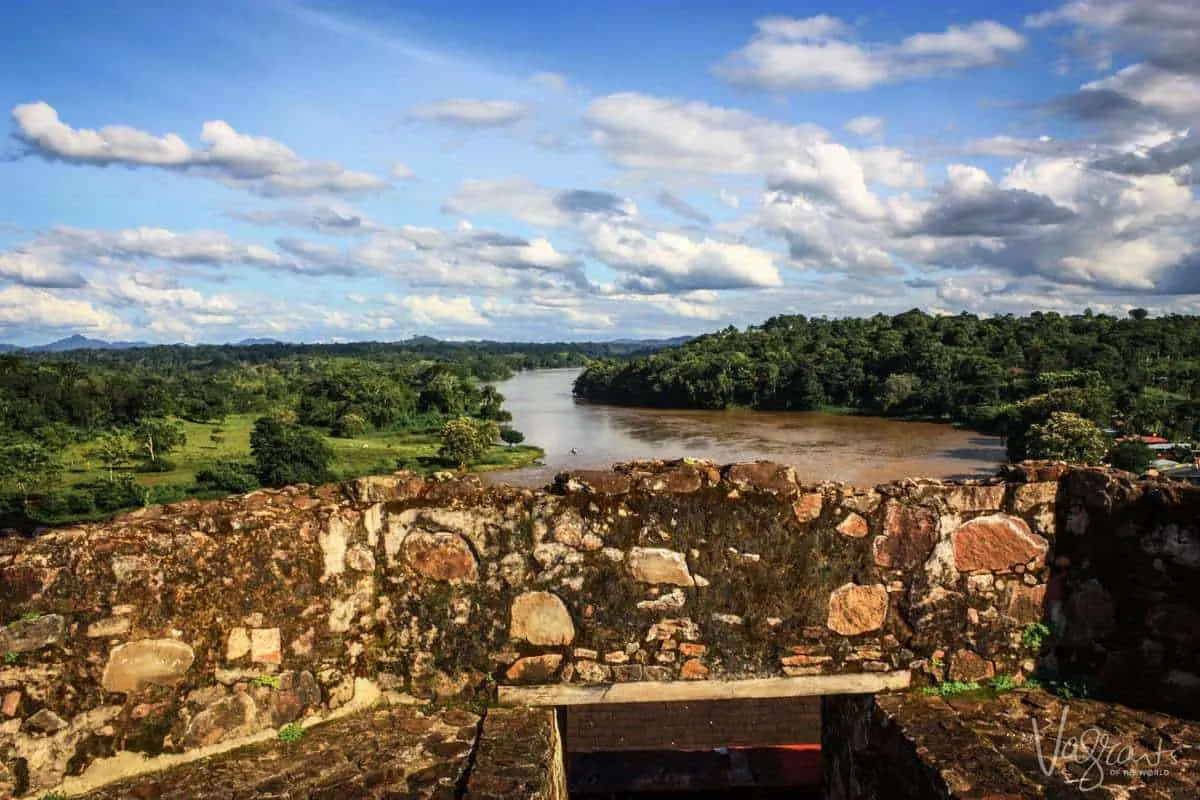 Then we stumbled across one of only two operators running camping and canoe trips into the reserve. Juan Ardilla (Ardilla is Spanish for squirrel – his nickname) runs all different camping and canoe tours anywhere from two days to six days all the way down the river to San Juan Nicaragua.
We had a fantastic couple of days with Juan canoeing down the river and camping on a small island on the Rio San Juan. An all-inclusive experience for just USD $75 each.
He supplied and prepared all of our meals, okay we did have to do some fishing! Hammocks, sheets, snacks, rubber boots for the jungle, fishing gear and fresh coconut water. He even invited us to his home on the morning of our departure where his wife cooked us the most amazing breakfast.
Tip: Juan's wife also runs a very reasonably priced laundry service if you want to catch up on some laundry while you are in the jungle. She will also securely store any excess luggage you don't want to take down the river with you. A small day pack is sufficient.
On the morning we left, after our home-cooked breakfast, Juan picked us up downstream past the rapids in the canoe that would be our transport for the next few days. You can opt for a motorboat but we considered the noise and the slower experience. The canoe was stocked with everything we would need. Juan even bought me a straw hat made locally to keep the sun off.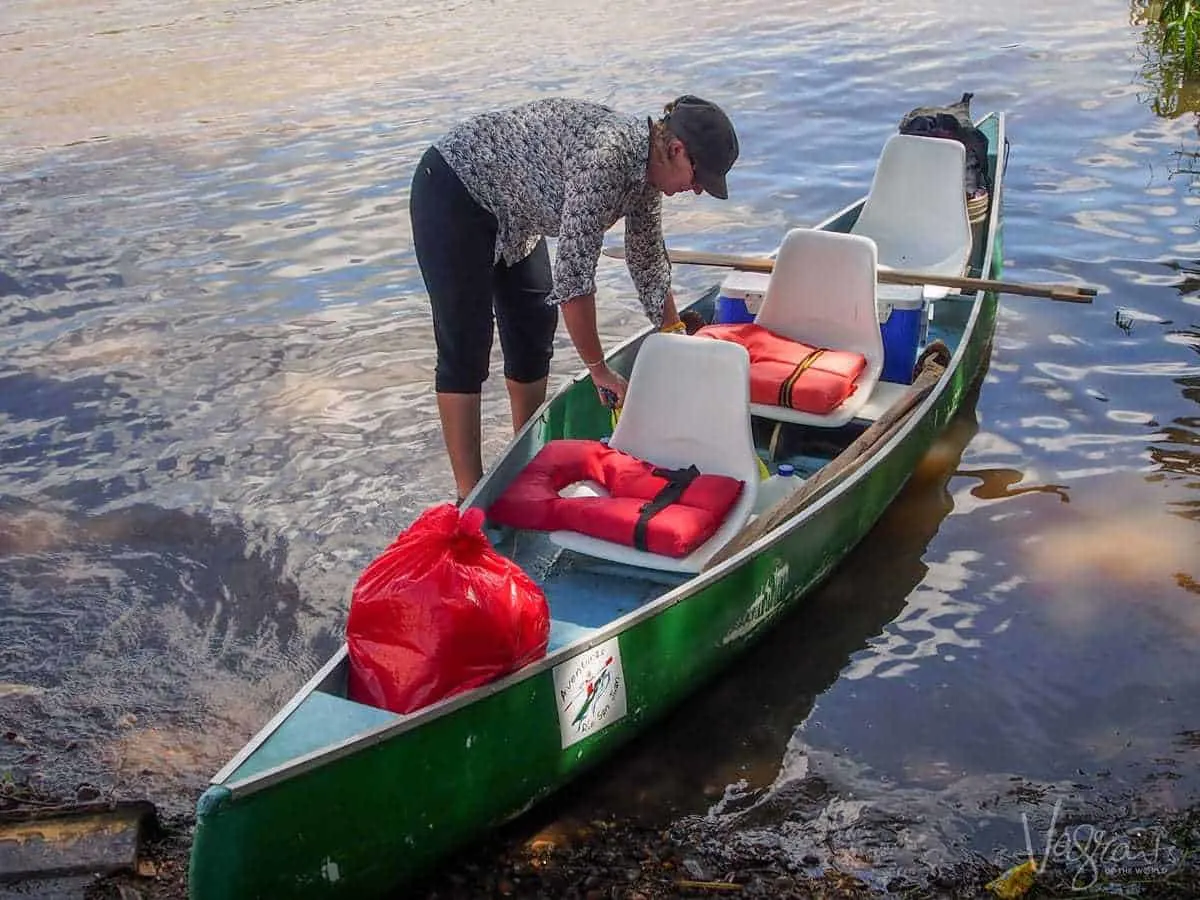 Cruising the Rio San Juan
We drifted down the river using the current. Along the way, Juan pointed out an incredible amount of wildlife we would perhaps not have noticed ourselves or seen from a faster-moving motorboat. His knowledge of the flora and fauna was that of a man who'd been raised on the land. There was so much he knew about the local wildlife, medicinal plants and the ways of the river.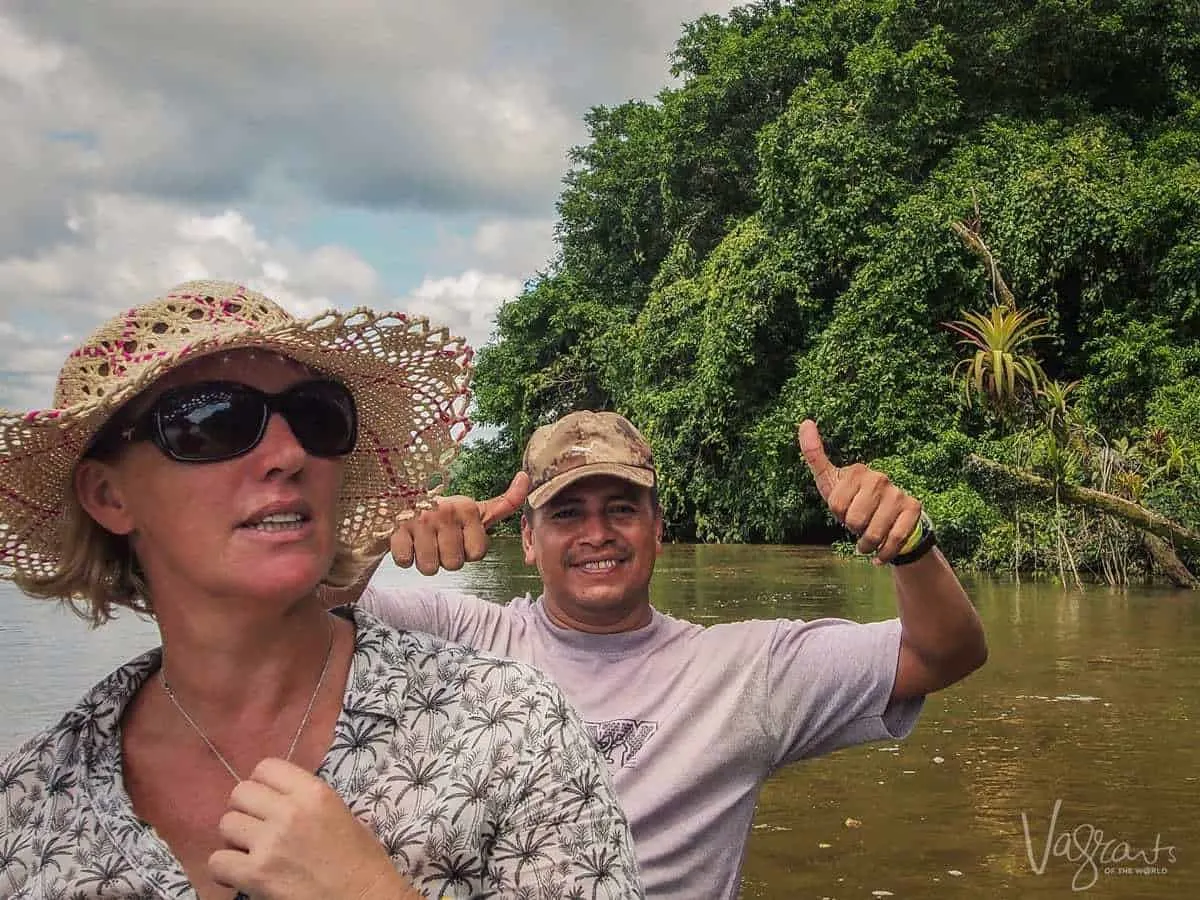 We drifted down until we reached the entrance of the Indi Maize reserve at Bartola. Once we had ensured all our permits were in place with the military stationed at the start of the river, we continued on as the jungle became denser and the animal noises louder.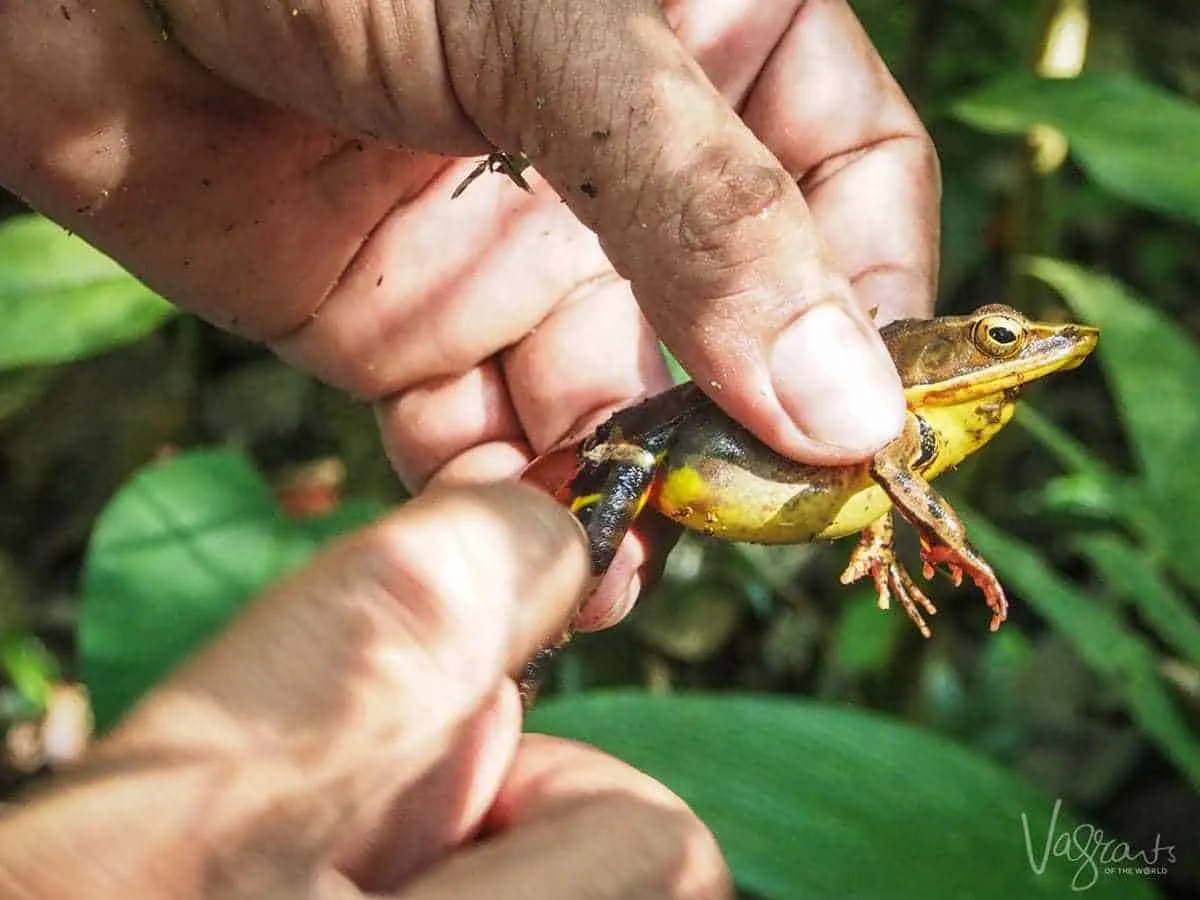 We had asked Juan about seeing a sloth, he said it was possible but very difficult. They sit very high in the tree and stay very camouflaged so can be hard to spot. Within ten minutes of drifting into the Reserve, we had seen our first sloth. He was right, they were very hard to see and very high up, but we were satisfied. We had seen our first sloth in the wild, and that was more than enough for us, this trip was already a big success.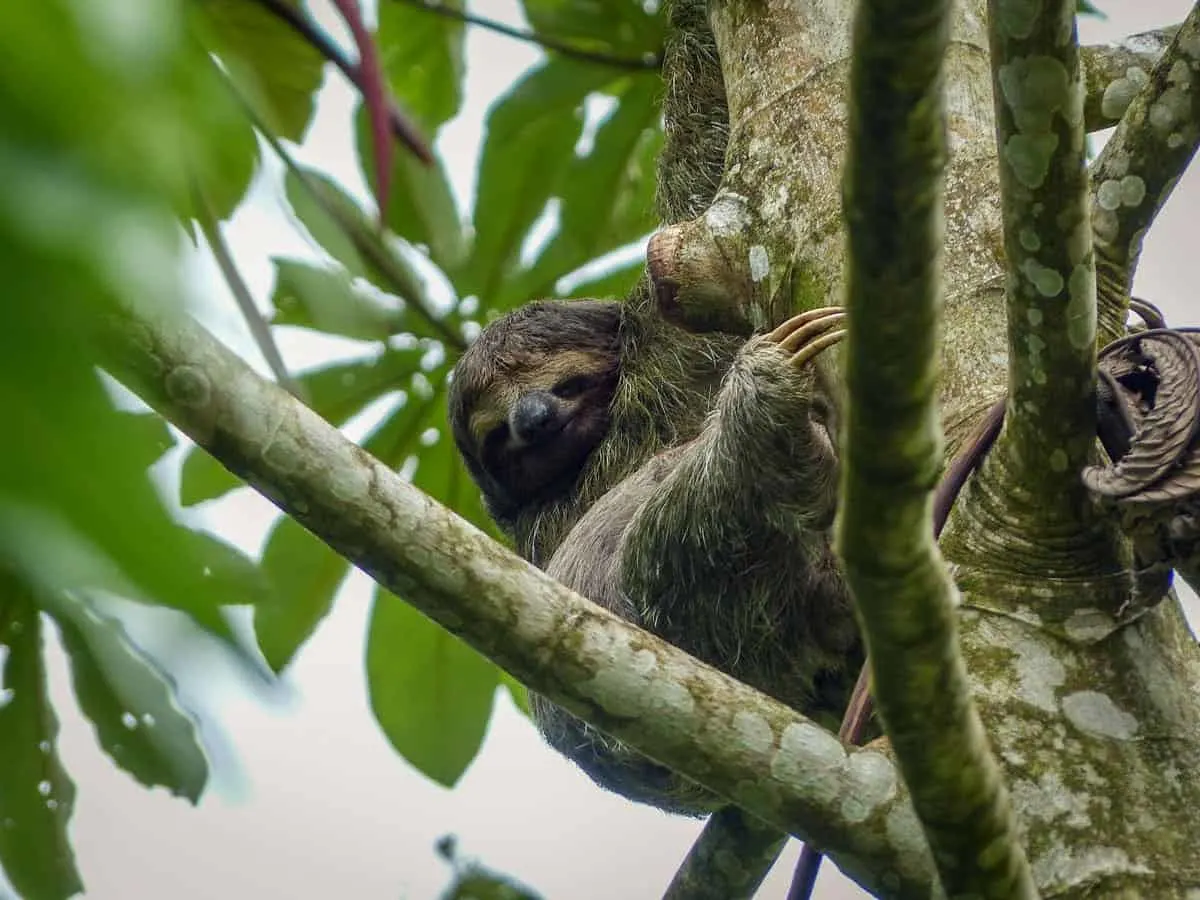 As we continued down the river we saw so many howler monkeys hanging about in the overhanging branches. White-faced monkeys using the trees to leap from one side of the river to the other and large lizards that actually walked on water. Juan continued to entertain us with his knowledge and stories of life on the river.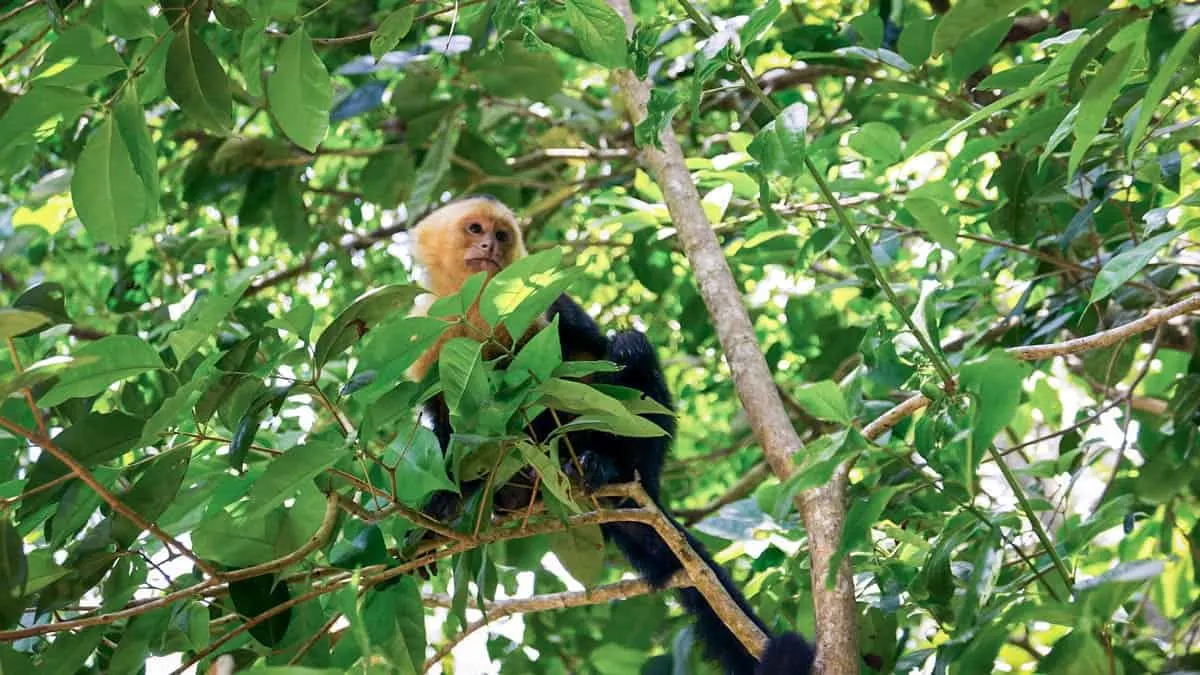 We pulled up the canoe for a lunch stop on the banks of the river. Juan quickly built a fire, fashioned some plates from banana leaves and cooked up a storm of chicken, rice and salad while we swam in the shallows out of the current.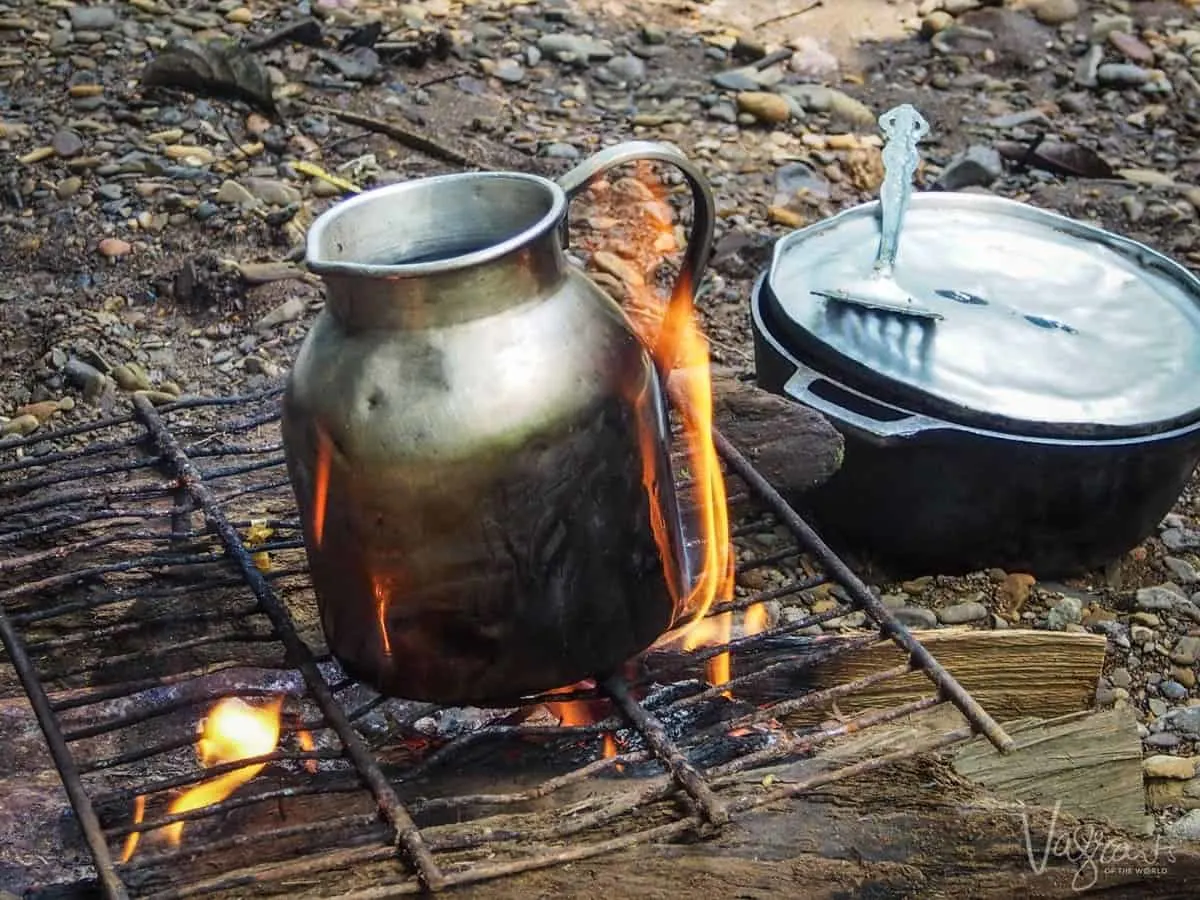 Back upstream and we stop for a quick fish to catch dinner. Mark, unfortunately, was having rice and beans at that stage. After a brief but heavy rain storm, we headed back to Bartola to the military station for a short afternoon hike through the jungle. Juan again astounded us with his knowledge of medicinal plants, animals and insects.
Tip: We packed a couple of cheap lightweight rain ponchos with us for Nicaragua which came in handy for sudden downpours both on the Rio San Juan and Ometepe Island. They are perfect for keeping both you and your pack dry.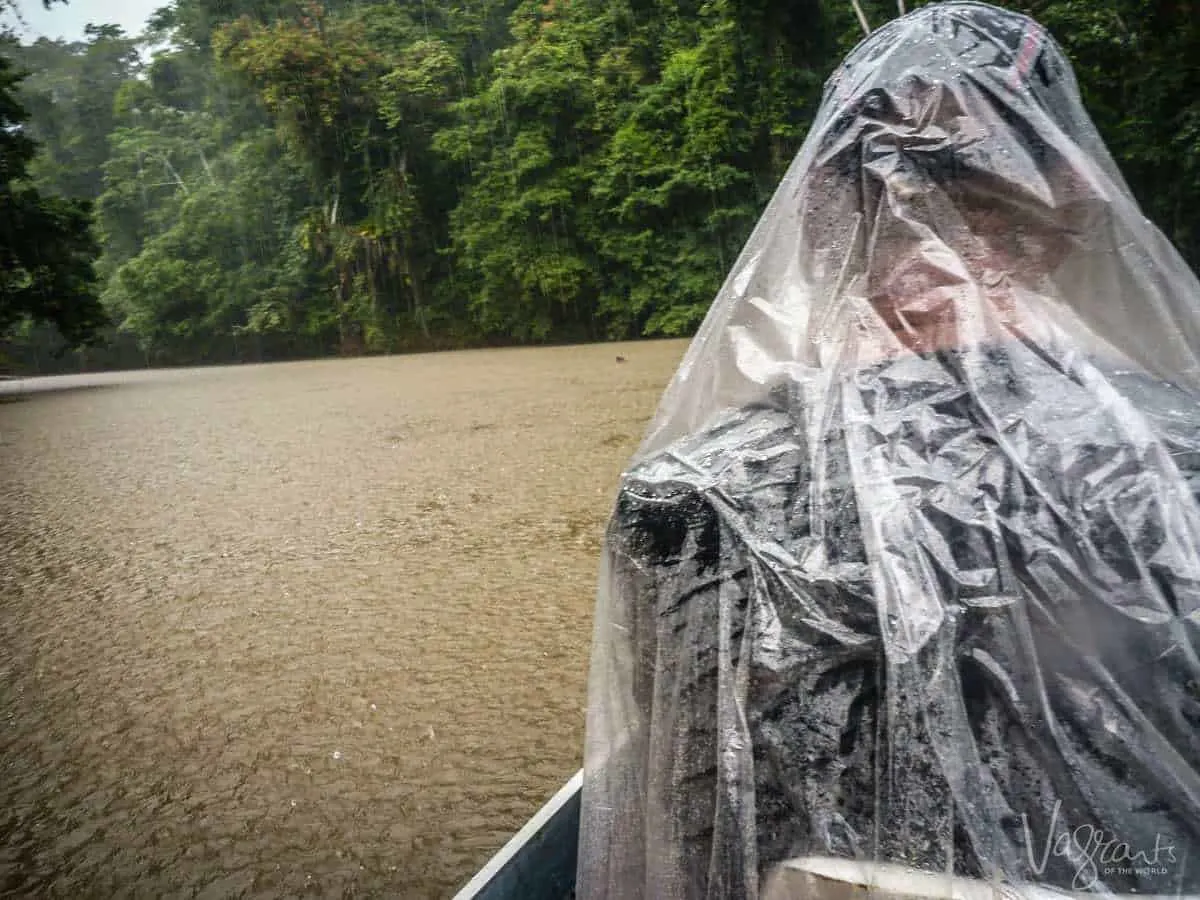 Back in the canoe and one last chance for Mark to save himself from having rice and beans for dinner. With five minutes to spare he pulls in the biggest fish of the day. We then settle in for a sunset drift down the river while Juan scales and cleans our dinner from the back of the canoe.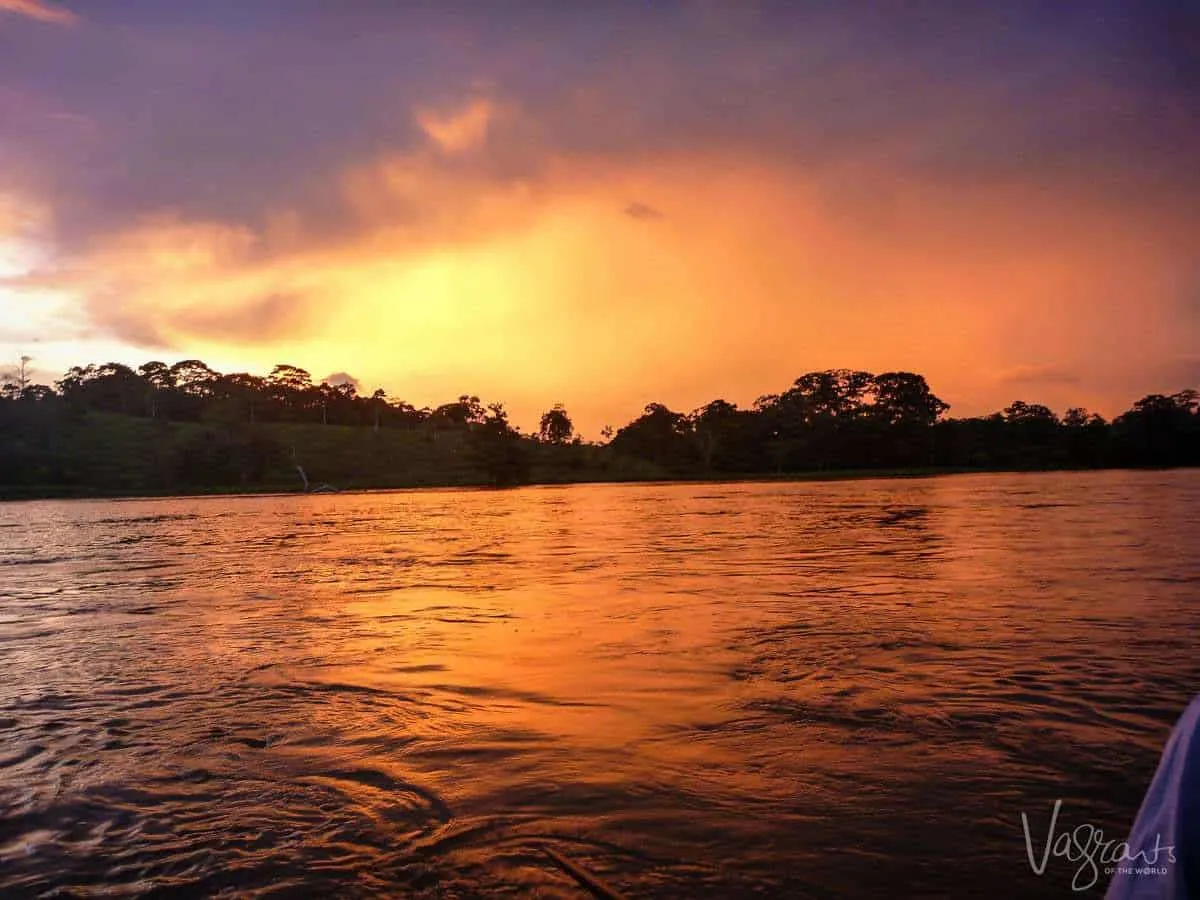 Camping on the Rio San Juan
Once the sun has disappeared the fun begins; Caiman spotting. With flashlights in hand, we paddle around in search of Caiman, the alligators of the river. After spotting a number of Caiman, hiding in the reeds of the banks a four-meter crocodile grabs our attention. Time to paddle this small canoe to our campsite for the night.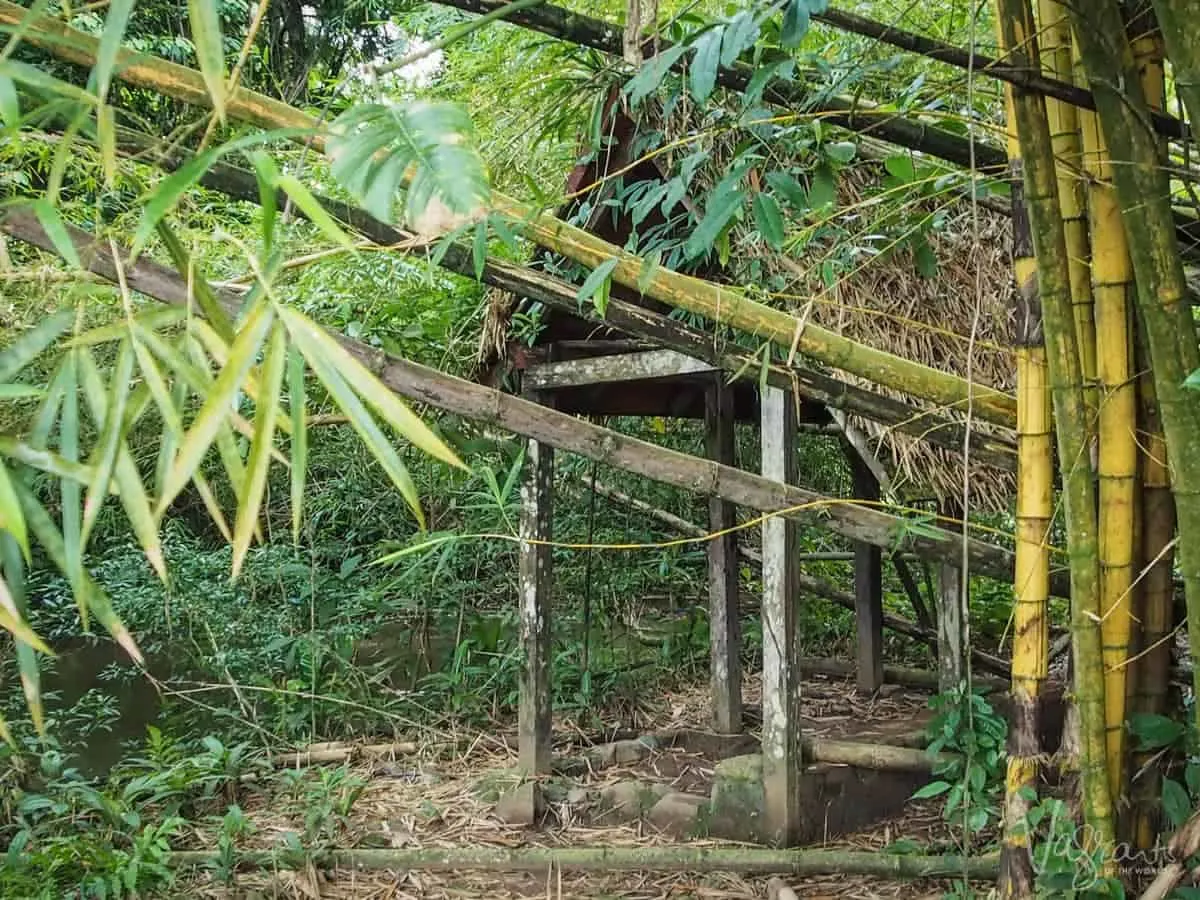 We spend the night on a small island made up predominately of enormous bamboo plants and the wreck of an old steamboat that ran aground there nearly 150 years ago. It is the perfect camp spot; flat ground, no mosquitoes as the island is surrounded by rapids, plenty of places to string a hammock and of course a spot to cook up a great feed of fresh fish.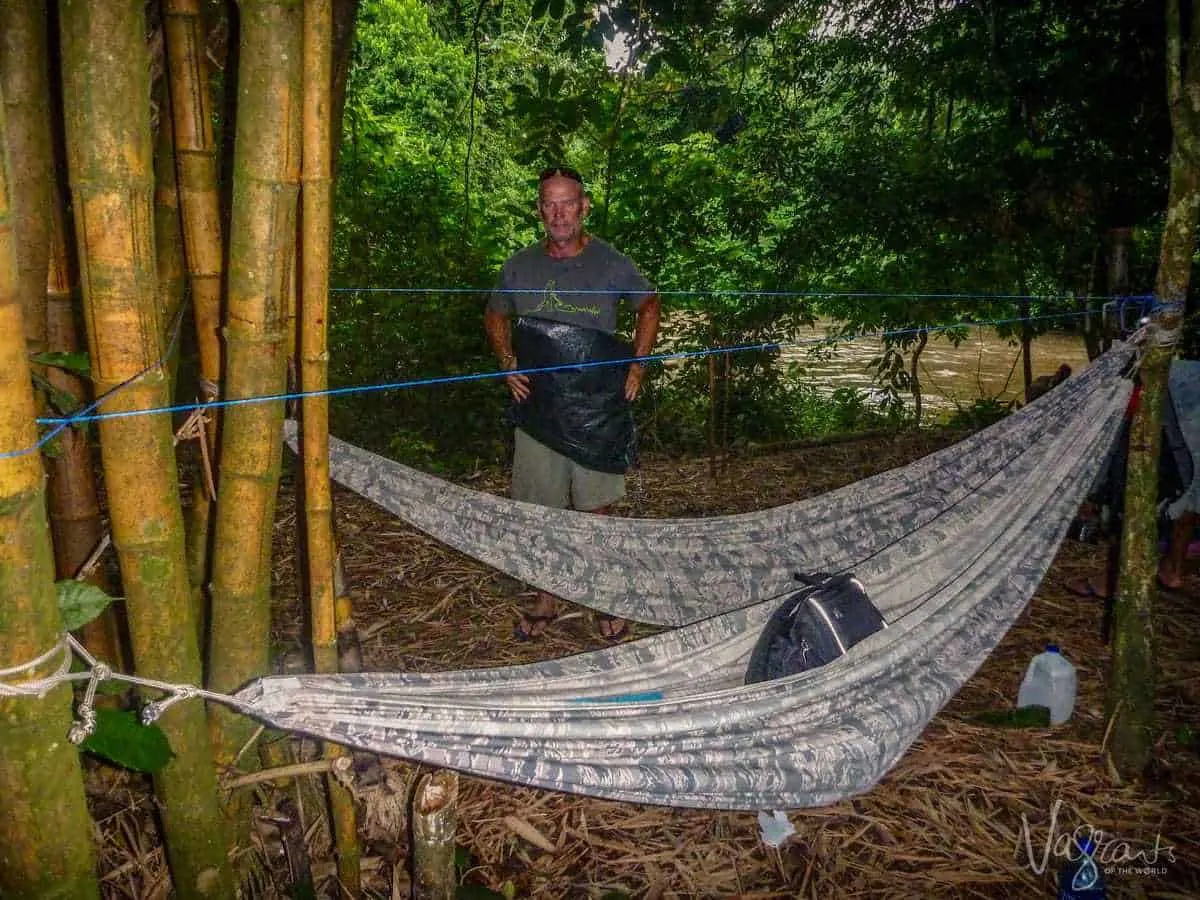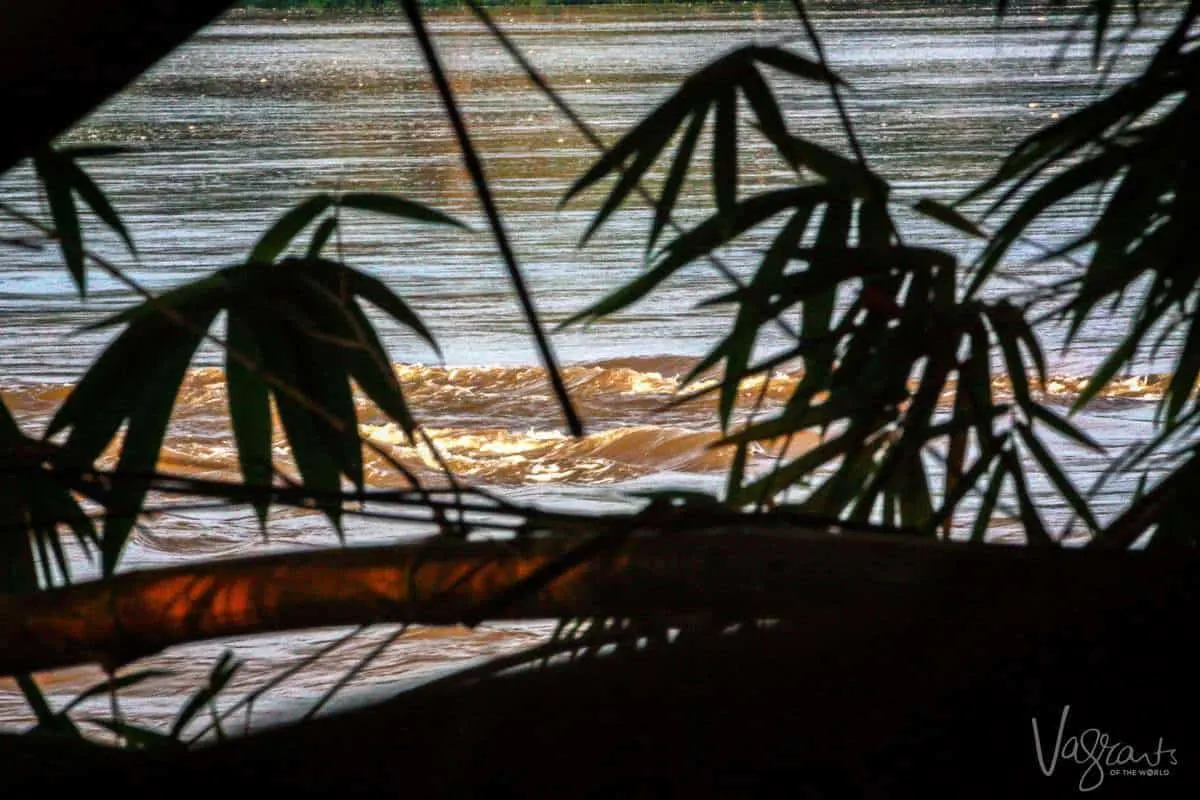 Hiking the Aguas Frescas Trail
The following day we are collected by motorboat, our canoe is no match for the upstream rapids and we need to travel further upriver to trek the Aguas Frescas Trail. We head off into the swampy jungle, still deep with mud from recent floods and landslides.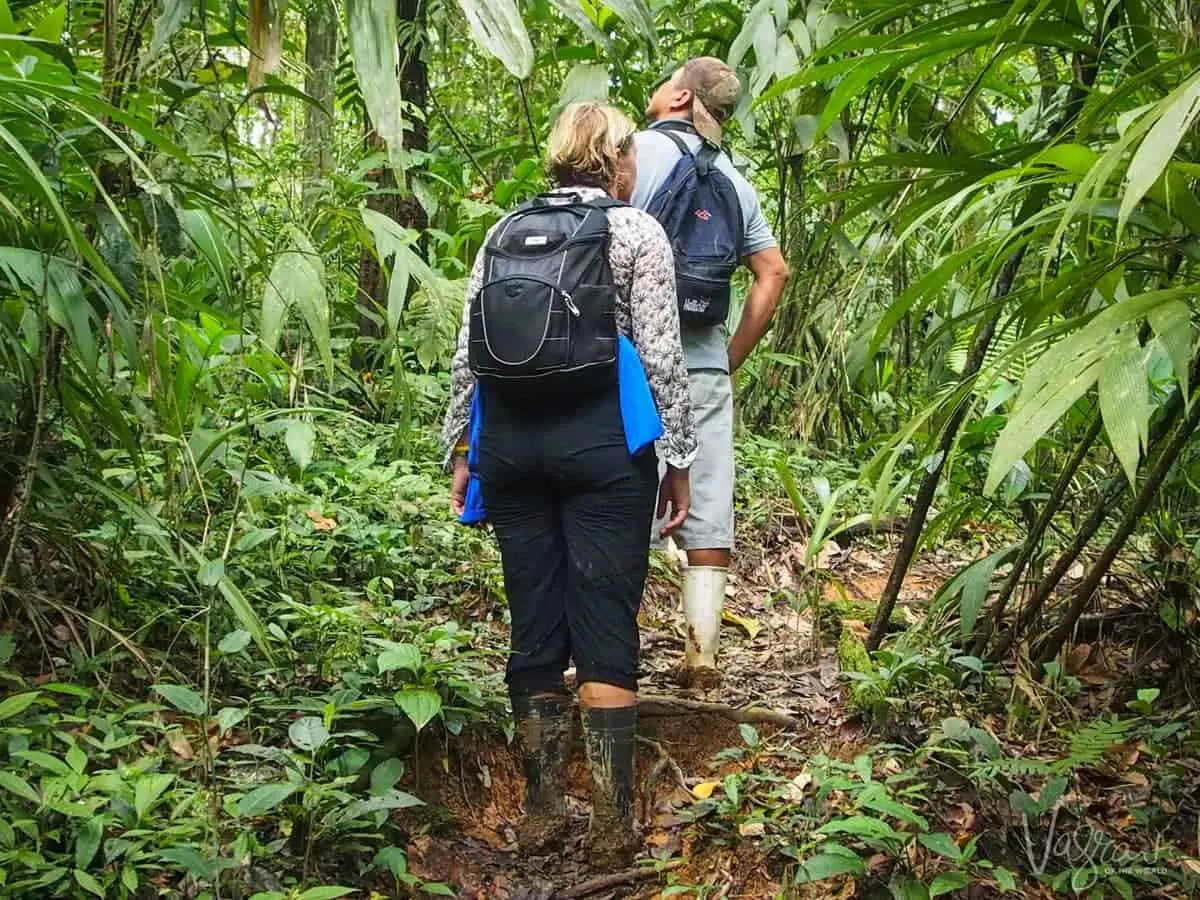 Juan has taken the challenge to find us Toucan. In almost complete silence we trek through the pristine jungle with Juan pointing out a remarkable variety of bird species we would not have seen without his help. He finds the smallest bright red and fluorescent green frogs which are very poisonous and trees that walk, literally. Two meters every 40 years. We hear Toucan but cannot see them high in the canopy.
After our trek, heading upriver on our way back to El Castillo, Juan spots something in a tree far off in the distance – Yes, it's Toucan! How he saw them is beyond us but we were grateful he did, along with the sloth, this was another highlight of our trip.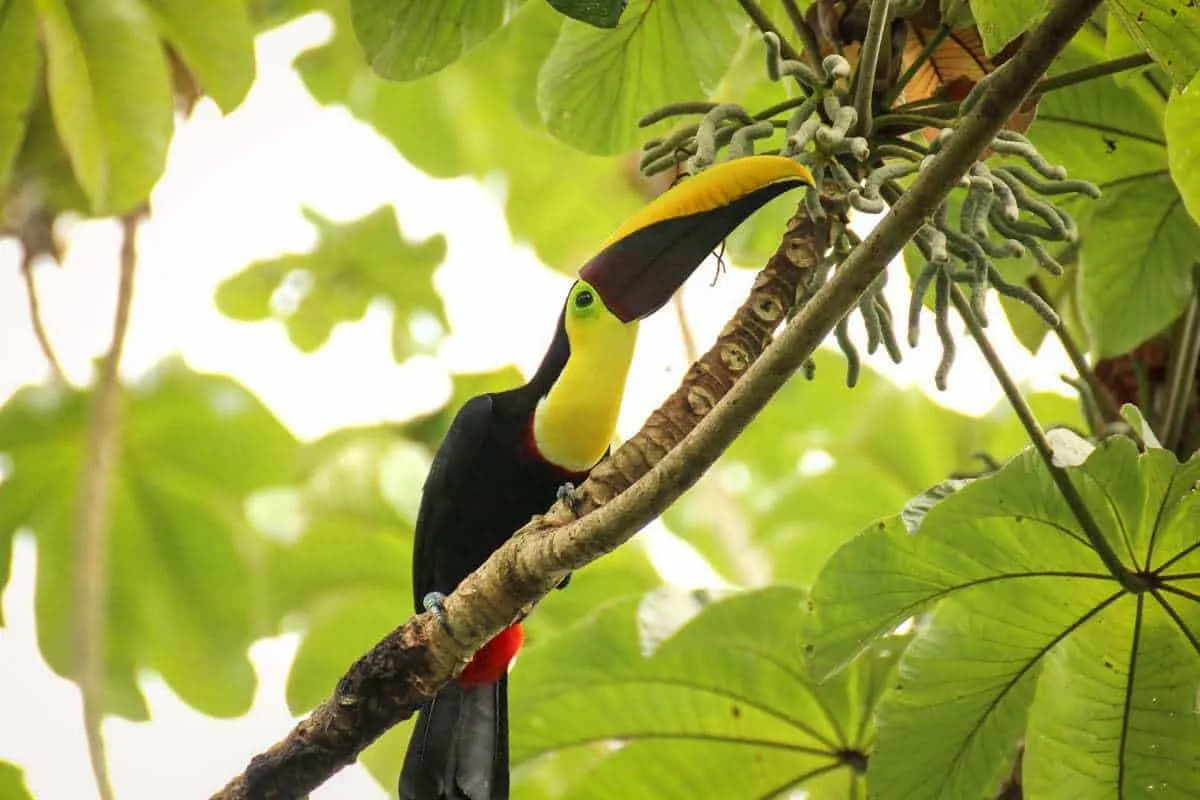 A quick stop on the river banks for a swim and to cook up a large fresh fish caught that morning before we head back to El Castillo.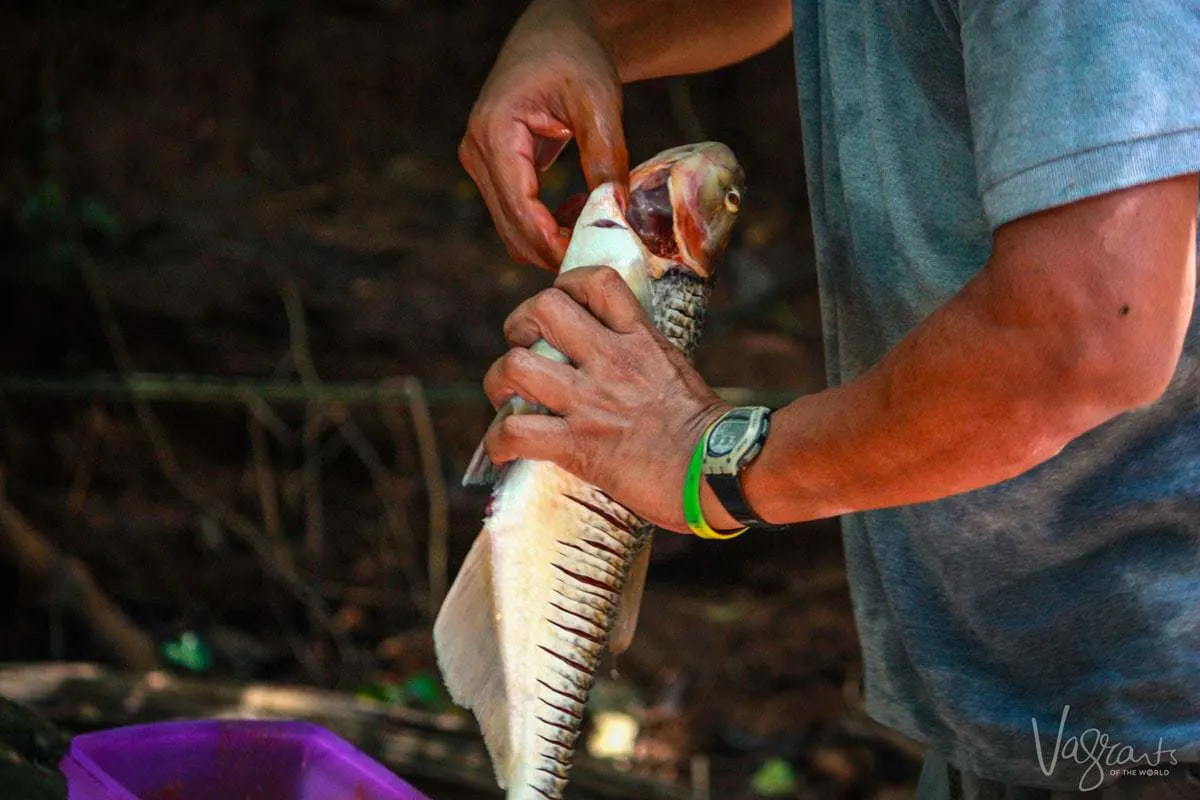 When we arrive back in El Castillo Juan's family are on the dock waiting for us. He again invites us back to his home where his wife has prepared a traditional drink made from chocolate and rice – So delicious and refreshing.
Rio San Juan Tour Facts
The trip with Juan is the kind of personalised service that is so indicative of the service you receive everywhere in El Castillo. The people of El Castillo and the entire Rio San Juan welcome you into their region and their towns with a type of hospitality that makes you feel like if only for a moment you have been welcomed into their lives.
People like Juan are proud and passionate about the region. He has an enthusiastic vision for the future of tourism and the protection and conservation of the river and surrounding reserves that he is excited to share with anyone who takes the time to visit.
*Note; On the morning we left El Castillo on the 5.00AM ferry (it was still dark) Juan got out of bed to come to the centre of town to bring us some birthday cake his family had made him the night before.
If you are looking for Juan Ardilla, take a right on the main street when you get off the ferry in El Castillo, you will find Juan's house on the left. It has signs out the front advertising the tours and laundry service. Or, just ask for him around town, everyone knows everyone. You can also find Juan on Facebook if you want to contact him before you arrive.
Prices will vary according to the length of the tour, the number of people and type of activity.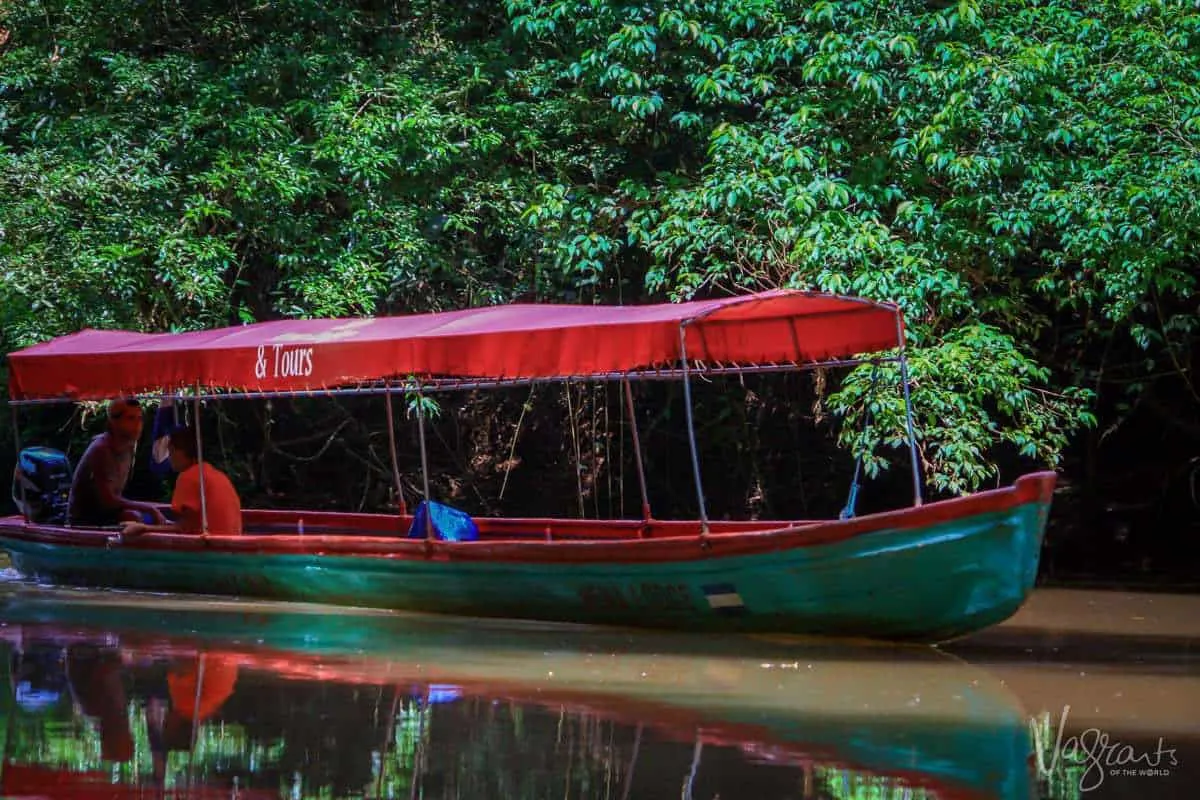 Plan Your Trip to Nicaragua and the Rio San Juan
Getting to the Rio San Juan: You can either enter Nicaragua from Los Chiles or Las Tablillas Costa Rica as we did. Or, you can travel from within Nicaragua.
Las Costena has flights from Managua, Ometepe Island and San Juan de Nicaragua to San Carlos. Expect fares in the vicinity of USD $75 each way. Be aware when planning that flights do not run every day for all destinations. You can find a flight schedule here.
There are regular buses between San Carlos and Managua. This is a very cheap option but also a long and uncomfortable one. You can find some information on bus schedules here.