The only thing that makes packing for Nicaragua tricky is the wonderful diversity of experiences this charming country offers.
From paddling down the Rio San Juan in a canoe, one of the world's most pristine wilderness regions, to hiking the hill country in Matagalpa.
Climbing a volcano or chill'n on the Corn Islands. Nicaragua offers so many different experiences; you might need to put a little bit of thought into your Nicaragua packing list beyond a pair of shorts and a t-shirt.
What to Pack for Nicaragua
---

What to Wear in Nicaragua
The dress code in Nicaragua is very casual, but this doesn't mean you don't still have to consider your choices. Nicaraguan people take pride in the way they dress in public and for the most part, always look neat and tidy.
The main tourist cities of Granada and Leon are obviously used to tourists but are still relatively conservative. Grown men always wear long pants and button-down shirts. They consider shorts and t-shirts for the beach only.
Women also lean towards longer skirts and shorts or pants. As we always say; it is wise when travelling to ensure your dress doesn't attract any unwanted attention and to consider local culture so as not to offend.
Nicaragua is still a developing country, and while it is very safe, it is still best to leave expensive clothing, accessories and jewellery at home. You want to avoid looking too "touristy" or like a rich gringo.
Blending in can go a long way to enhancing your experience in any country and may save you from any unwanted situations. You can read more about how to blend in when you travel here.
Rule of thumb –  avoid short, shorts (men and women) and skimpy tops or dresses, especially if visiting churches. Save your skimpy gear for Nicaragua's beach towns and islands such as San Juan Del Sur or the Corn Islands which are very relaxed. Nicaragua has two coastlines, so the beach will undoubtedly be on your itinerary at some point.
Consider Activities and Season
The biggest consideration will be the activities you plan to undertake and the time of year you are visiting. Nicaragua only has two seasons: rainy and dry. Both seasons experience similar average temperatures, but humidity can be very high, especially in the rainy season.
Lightweight, loose-fitting, natural fabrics, e.g. linen, silk, cotton or bamboo are recommended.
Cities- What to Wear in Granada & Leon
---
Women
---
Men
---
TIP
Tips on how to dress for different travel situations to avoid standing out.
Nicaragua Essentials for Men & Women
There are a few simple items both men and women will want to pack for Nicaragua.
A sun hat will be a must.
A lightweight travel scarf for both men and women. Great for keeping the sun at bay and if you decide to go Volcano Boarding in Leon or climb a Volcano, a scarf will help keep the ash and sulphur from your face. Even at the top of Masaya Volcano, the smell can be overwhelming.
A personal travel water bottle with an inbuilt filtration system like a Lifestraw water bottle is perfect for travel. If you want something more compact, collapsible water bottles with a stand-alone filtration straw work equally well.
A good bag for day to day use including city sightseeing and day trips.
---
Islands, Kayaking and Hiking – Rio San Juan, Ometepe Island, Matagalpa, Corn Islands
If you are planning to visit The Corn Islands or Ometepe Island. Head down the magnificent Rio San Juan or hike the hill country of Matagalpa, there are a few items you may want to consider adding to your Nicaragua Packing list.
Mosquito spray or bands- Especially if you are planning to camp on the Rio San Juan or kayak the Rio Istian on Ometepe Island.
Comfortable hiking shoes – Preferably waterproof for hiking the Aguas Frescas Trail on the Rio San Juan, for volcano climbing on Ometepe or hiking through the coffee plantations or across the Natural Reserve Cerro Apante in Matagalpa.
Waterproof Headlamp – This will hold you in good stead right through Nicaragua. Especially in the Rio San Juan, the Corn Islands and Ometepe Island.
Rain Poncho – These are fantastic as they fold down small, are easy to carry, and you can throw them away at the end of the trip. Ours came in very handy on a few occasions in Nicaragua from sudden downpours on the Rio San Juan to rough weather on the boat to Little Corn Island.
While we don't usually advocate tourists wearing quick-dry clothing. After all, we often see it in places like Paris or Venice and can't see the point other than make you stand out as a tourist. However,  it might be suitable for an itinerary planned around hiking and kayaking in Nicaragua.
GoPro or small waterproof camera - These really are perfect for a trip to Nicaragua. A small, robust camera that is easy to carry on hikes, won't easily get damaged and can get wet. You will be able to have a camera with you all the time, no matter the activity.
Zip seal bags - We never travel without them. Not only great for keeping things sorted, but it is also extra protection for your gear in wet or dirty conditions. We always pop our passports in one before we board any small boat. Something you will invariably do more than once in Nicaragua.
Lightweight Dry Sack - Make sure you get one that is lightweight and folds down small. Some can be heavy and bulky.  It will be a worthwhile addition if you are planning any water activities such as kayaking or canoeing. Again, ours was invaluable on the boat to Little Corn Island. That and a few garbage bags!
Foldable daypack with security zips - We used this many times but specifically; climbing Volcan Concepción, camping on the Rio San Juan, and hiking in Matagalpa. Again, get one that is lightweight and can fold down small. One with lockable zips also comes in handy if for any reason you have to check an extra bag at the airport due to varying weigh requirements on different airlines.


Best Shoes for Nicaragua
It goes without saying; bring shoes suitable for the itinerary you have planned and activities you will be undertaking.
Sandals are suitable for most casual occasions. Just make sure they are comfortable and sturdy, especially if wearing them sightseeing all day.
For everyday sightseeing, we would highly recommend a comfortable closed-toe walking shoe.
Unless you are doing some serious hiking such as volcano climbs or mountain treks, sneakers will be suitable for the majority of activities in Nicaragua. We find a hybrid walking/hiking shoe or boot great for travel. Try to opt for waterproof if you're going for an all-round shoe like this.
Flip-flops are always a handy addition especially for the beaches or just relaxing around resorts or hotels.
Our Favourite Travel Shoes for Nicaragua
If you want an all-round, breathable shoe for warm weather that will work for hiking, sightseeing, even swimming, we can highly recommend Tropicfeel's Monsoon shoe for Nicaragua. Read our full review of this fantastic travel shoe here. 
---
Best Time to Visit Nicaragua - What to Pack for Nicaragua By Season
There are two seasons in Nicaragua - Rainy and dry. The best time to visit Nicaragua is from December to April. While many will try to avoid the rainy season, this seems to be preferred by surfers as this is when they experience the bigger swells. You can find more details on Nicaragua's climate and seasons here.
Rainy Season - June to November
The rainy season is considered the low season. The worst of the rainy season is August and September, into October. It often rains once a day but mostly just short tropical downpours. The eastern part of the country experiences more rain than in the west. Temperatures will still reach between 22° C  / 72° F at night and 30° C /  86° F During the daytime.
Loose, breathable clothing that will keep you cool as it can get quite humid.
You will still need clothing for sun protection. E.g. large hat. Long sleeve light shirts.
A light rain jacket or poncho. In addition to a pocket poncho, we like the Northface Resolve jackets because they are lightweight in hot weather, pack small and keep you very dry.
Dry Season - December to May 
Temperatures can reach 38° C / 100° F in May. The central part of the country will always be about 5° C /  9° F cooler. If you're heading to Matagalpa in the mountains in the north, expect temperatures to be around 10° C / 18° F cooler.
Again, loose, breathable clothing that will keep you cool.
Sun protection. E.g. large hat. Long sleeve light shirts.
Even though the weather will be hot, allow for a light jacket for cool evenings in high altitude areas.


Take the Right Luggage
Consider practical luggage for a trip to Nicaragua. When we say practical, we mean easy to manoeuvre and carry. Unless your itinerary is a guided tour with porter service or you are only visiting the main cities, you will want to have reasonably easy luggage to carry.
We travelled through Nicaragua with the bare minimum of luggage, leaving our main bags in storage in a hotel in Costa Rica for the month.
Consider that your choice of transport between destinations may be limited. We travelled on small twin-engine plane from San Carlos to Ometepe Island and from Managua to the Corn Islands. Small ferries from San Carlos to El Castillo. Ferry again from Ometepe Island to Granada. We used many small, crowded shuttles buses between cities. We also travelled on overcrowded chicken buses and the very wet and memorable open panga boat to Little Corn.
Much of this transport was not by choice; it was either the best or only available options.
We used our small wheelie carry on bags as they are small, lightweight, no-fuss bags with sturdy "off-road" wheels and our additional small backpack. It meant we were much more portable and didn't have to worry about large suitcases on boats and crowded buses.
---
Daypack
We talked earlier about a day pack for hikes or overnight camping trips. As we mentioned, we use a lightweight, foldable daypack that folds into an 8x8 inch pocket that we can pop in our suitcase when we are not using it. However, some people prefer a multipurpose daypack. One that will be as suitable for hiking in Matagalpa as exploring Masaya or Granada. For both, we recommend a pack with anti-theft features, especially if planning to use it in the busy city and tourist areas.
You can read more about the best anti-theft travel gear here.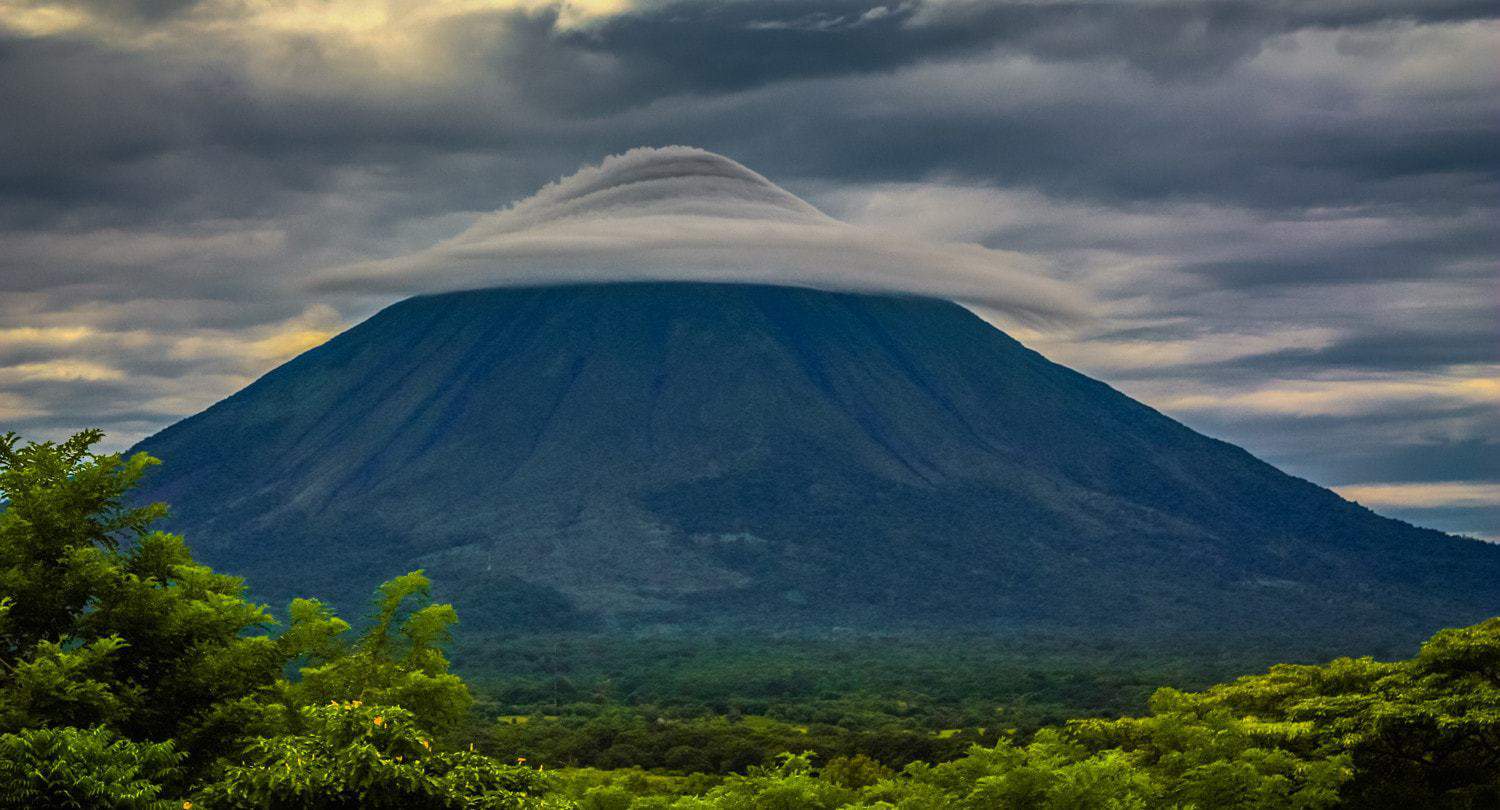 Lockable Luggage Cables for Buses and Hotels
In addition to luggage locks, we can highly recommend taking a lockable luggage cable. We used ours when travelling on the chicken buses where your luggage may be out of site and not easily accessible. You can lock all of your bags together and then to a fixed structure for peace of mind.
If buying new luggage locks for a trip to Nicaragua, consider locks with a long shackle or better, a long cable shackle. It enables more flexible locking arrangements. Especially for bags that have outer pockets with only one zip head. A long or flexible cable shackle gives you the length to link to another zip or lock on the bag ensuring all pockets are secure. Again, peace of mind on trains or situations like a night camping in the Rio San Juan where all your luggage will be stored for you in El Castillo.
---

Power Adapters and Portable Chargers
Nicaragua typically uses 110-volt electricity. The same as used in the USA. Plugs are usually the two-pronged flat type so travellers from the US shouldn't need an adapter unless you have a device that requires three prongs.
If you do need to use an adapter, we recommend bringing a lightweight power board from your own country. Then you only need to have one adapter for charging multiple things at once. A powerboard with USB ports is especially useful for this purpose. You will find this will also be handy in situations like on Ometepe Island or Little Corn Island where there may be limited power outlets. We find one powerboard can equate to less space and weight than numerous adapters.
Don't forget a portable charger. It will be essential for keeping your smartphone or camera charged in situations where there is limited or no power, such as camping on the Rio San Juan or during the day on Little Corn Island. The electricity is turned off on the island during the day and is only available again at night.
---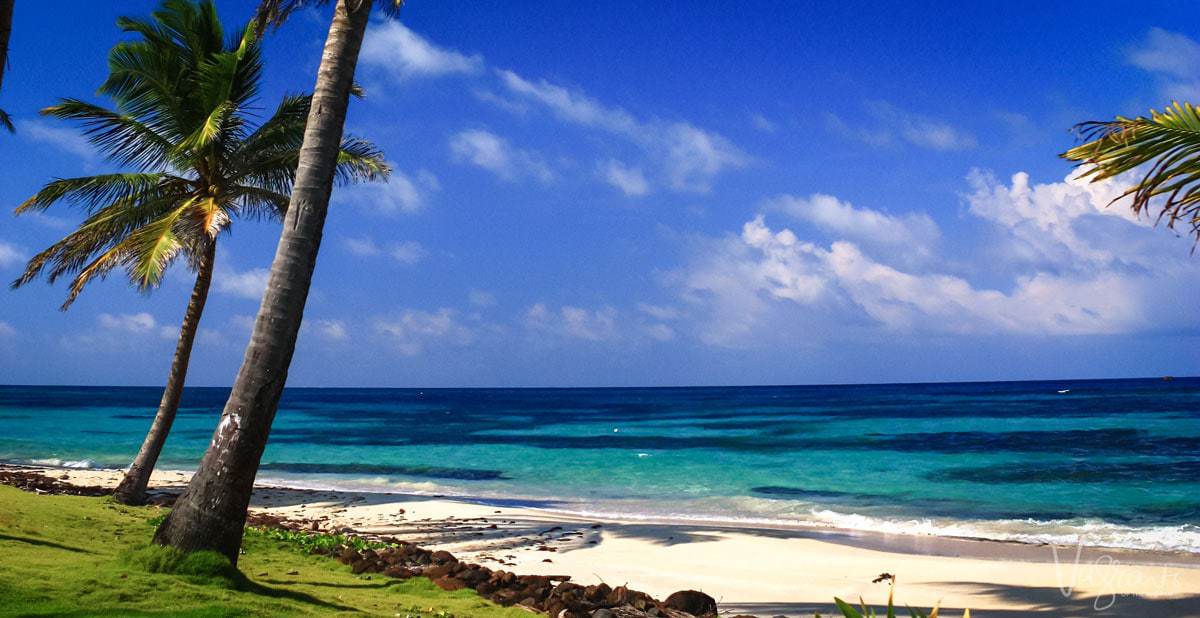 Medication and Personal Items
Medication
When travelling to foreign countries, it is wise to be prepared when it comes to health and personal requirements.
Obviously, you will need to bring any prescription medications you require. You will also have to ensure you have more than enough for the duration of your trip. It is also a good idea to keep a copy of your prescription with you. While Nicaraguan Customs don't seem to have a list of prohibited medications, it is always wise to bring a copy of the prescription which covers the drug and quantity carried with you. It will also help if, for any reason, you require a refill.
As far as basic medications go, you should bring things you might regularly use with you from home. Basics like Ibuprofen or aspirin. An antidiarrheal drug such as Imodium is always worth having in your bag.
Personal Items
Never assume you will be able to get certain things in the same way you would at home. There will be times when you may not be near any stores that stock certain items. If you can't do without it, bring it just in case.  Ladies, this is especially important when it comes to sanitary products. Never assume you will have easy access to or be able to find the products you normally use at home. Be prepared, especially if travelling to the Corn Islands.
Travel Size Wipes and Hand Sanitiser
There is no doubt about it, you will come across some dodgy bathroom situations in Nicaragua or if camping, you may have no bathroom situation at all! A packet of travel wipes in your bag is always a handy addition.
A small bottle of hand sanitizer is an essential no matter where you travel. We like the ones you clip to your bag.
---
Travel Insurance
Finally and most importantly, don't forget travel insurance. It doesn't matter what you pack for Nicaragua if you are not covered in case of an emergency.

Don't Forget Travel Insurance
The most important travel purchase you should make is travel insurance.
Get a Free Quote From World Nomads Travel Insurance.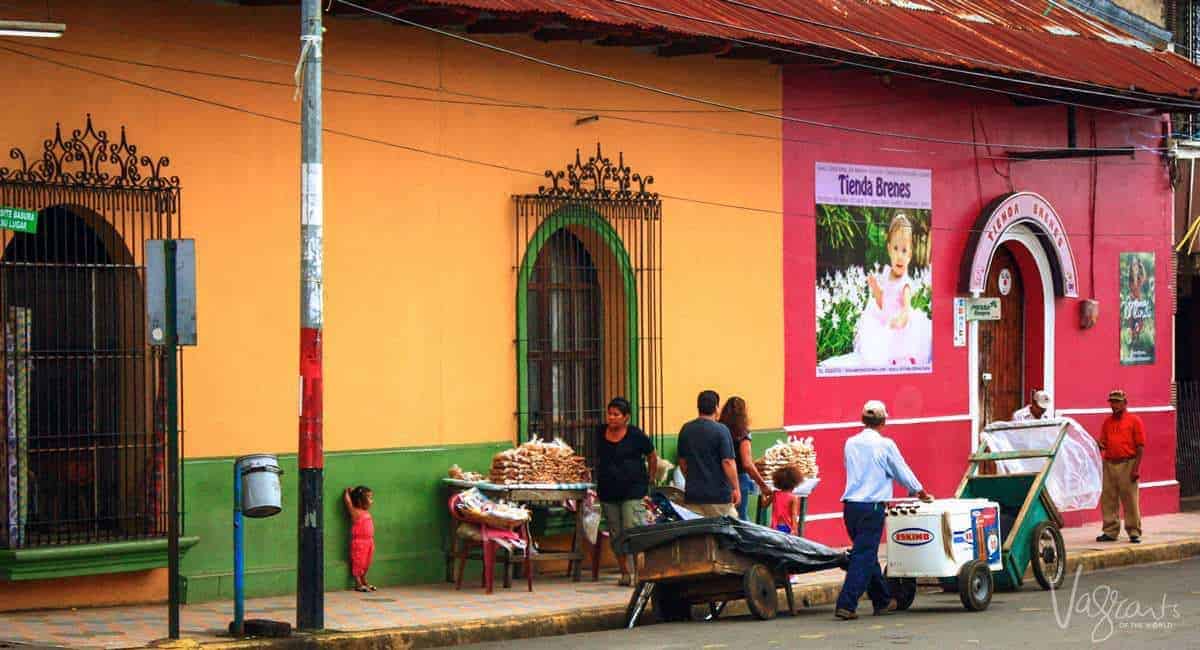 ---