When people talk about The Corn Islands, their eyes light up.
Imagine what the Caribbean was like 50 years ago, before the crowds, cruise ships, and the resorts.
A Complete Guide to Visiting The Corn Islands
(With Packing List)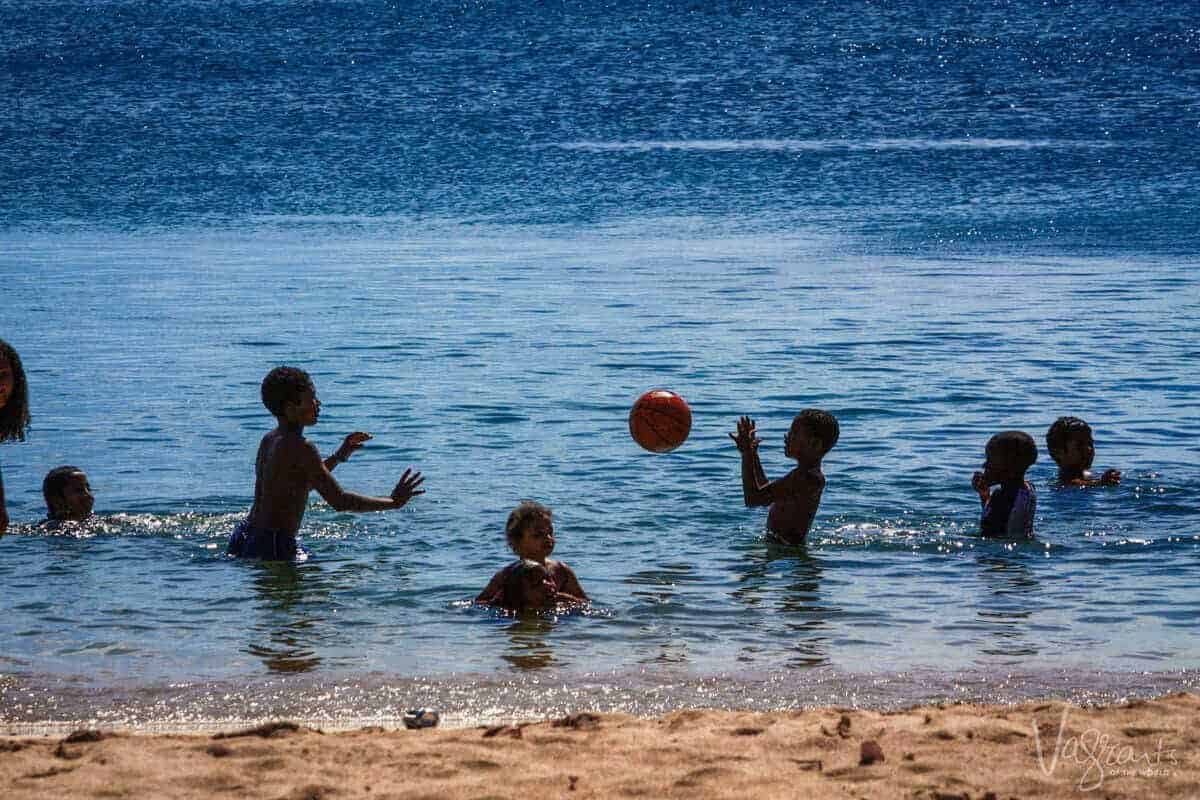 If you're happy to hang your hammock and while away the afternoon; enjoying a few quiet rums waiting for the fisherman to bring in the daily catch of lobster.
Snorkel from deserted, pristine beaches or, just kick back in a no-fuss beach front shack and watch the waves roll in; you might like it here.
Life is pretty sweet on The Corn Islands.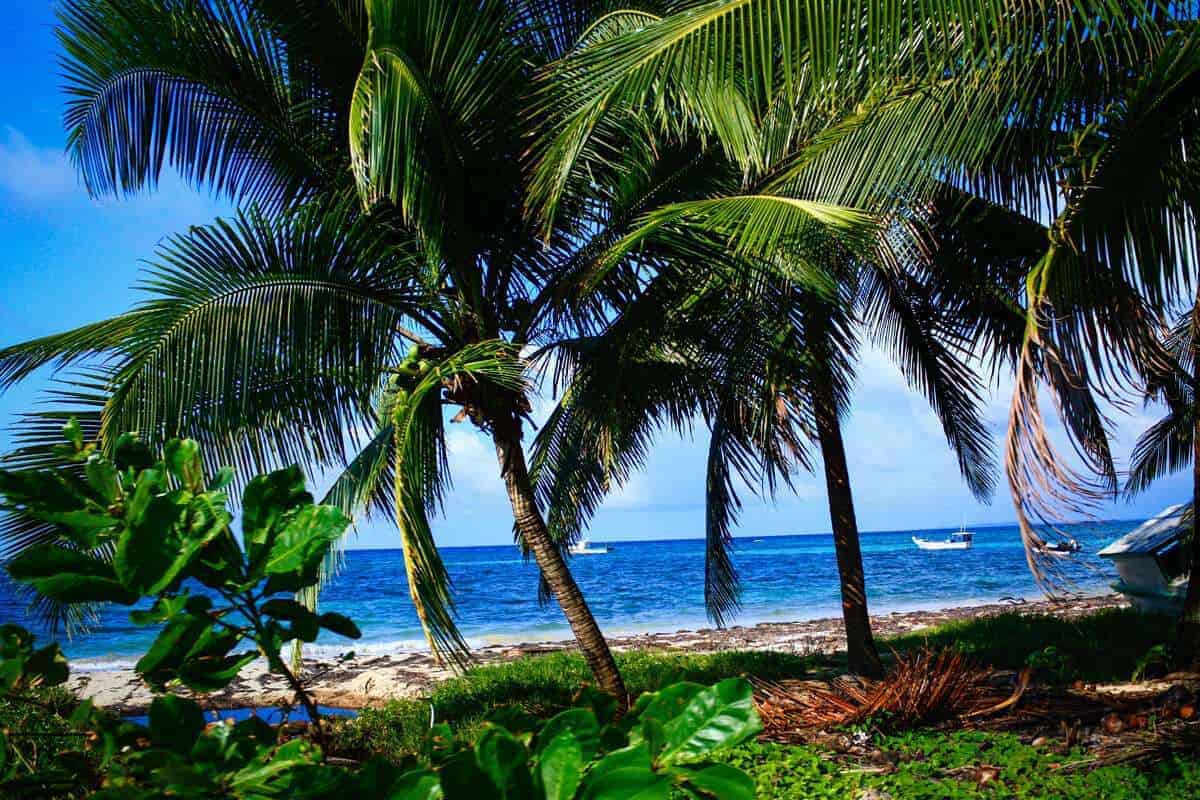 Where are the Corn Islands
The Corn Islands sit 70 km to the east of Nicaragua's Caribbean coast. These tiny islands are part of the Caribbean people are just starting to find out about, and word is spreading fast!
About the Corn Islands
The Corn Islands are not fancy. If you are looking for a 5-star island experience, then the Corn Islands may not be for you.

If you are looking for a great island atmosphere and hospitality, where you can chill out and enjoy the spoils of simpler island life, then the Corn Islands are definitely for you.
You could quite easily lose track of time on these islands and perhaps never want to leave.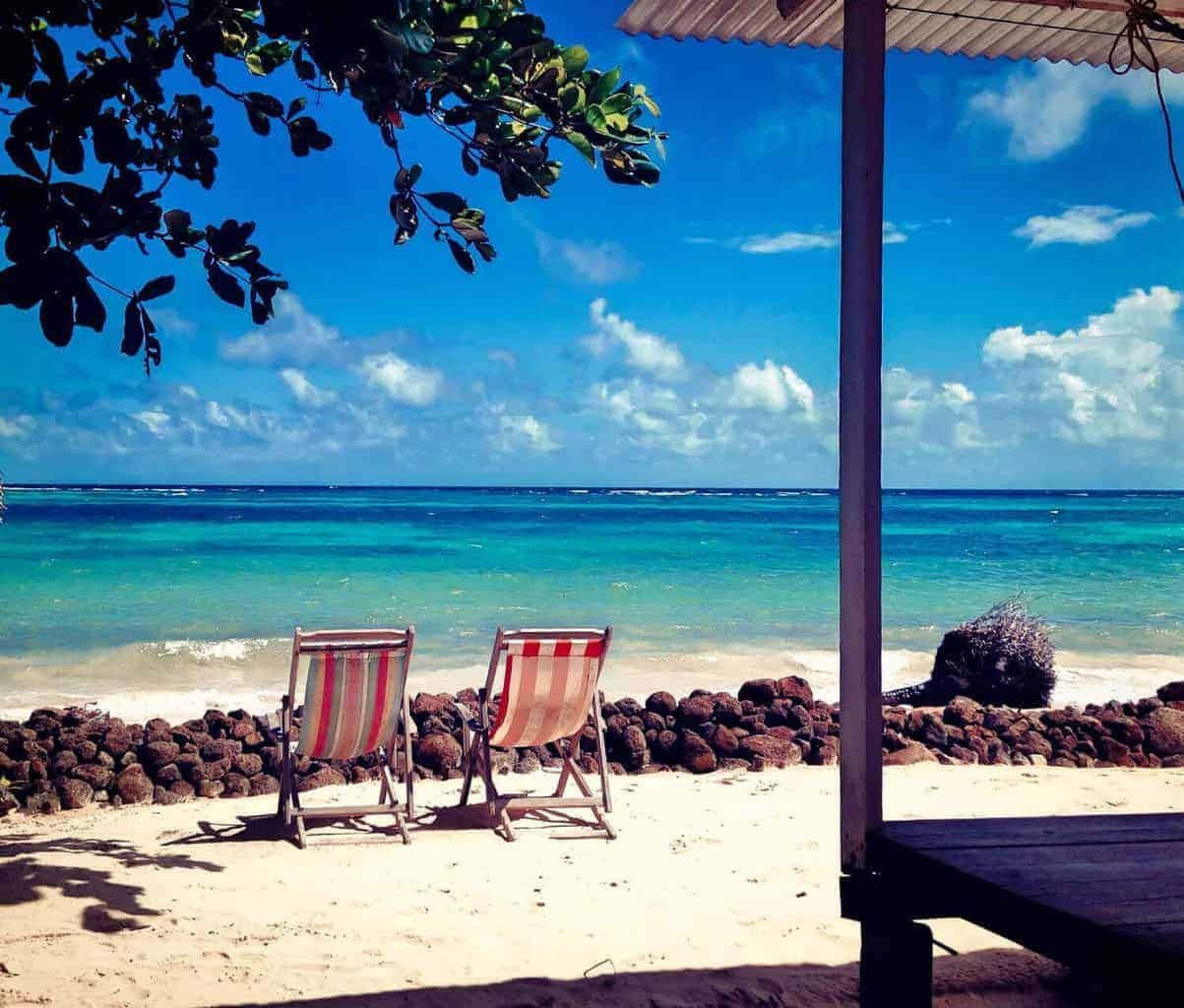 Nicaragua has such diversity in its regional cultures. From the south on the Rio San Juan to Matagalpa's hill country, or when people from Granada talk about the folk from nearby Masaya (10kms away) being of fairer skin and shorter stature.
The Corn Islands are no different. Here you will find Nicaraguans different to any others you have encountered along the way.
Due to a strong Caribbean influence, not only do these Nicaraguans look that little bit different, but they also speak differently. Mostly Creole English, as well as Spanish, is spoken on the Corn Islands and they move to a very different beat.
You are in paradise on the Corn Islands, something the locals know all too well.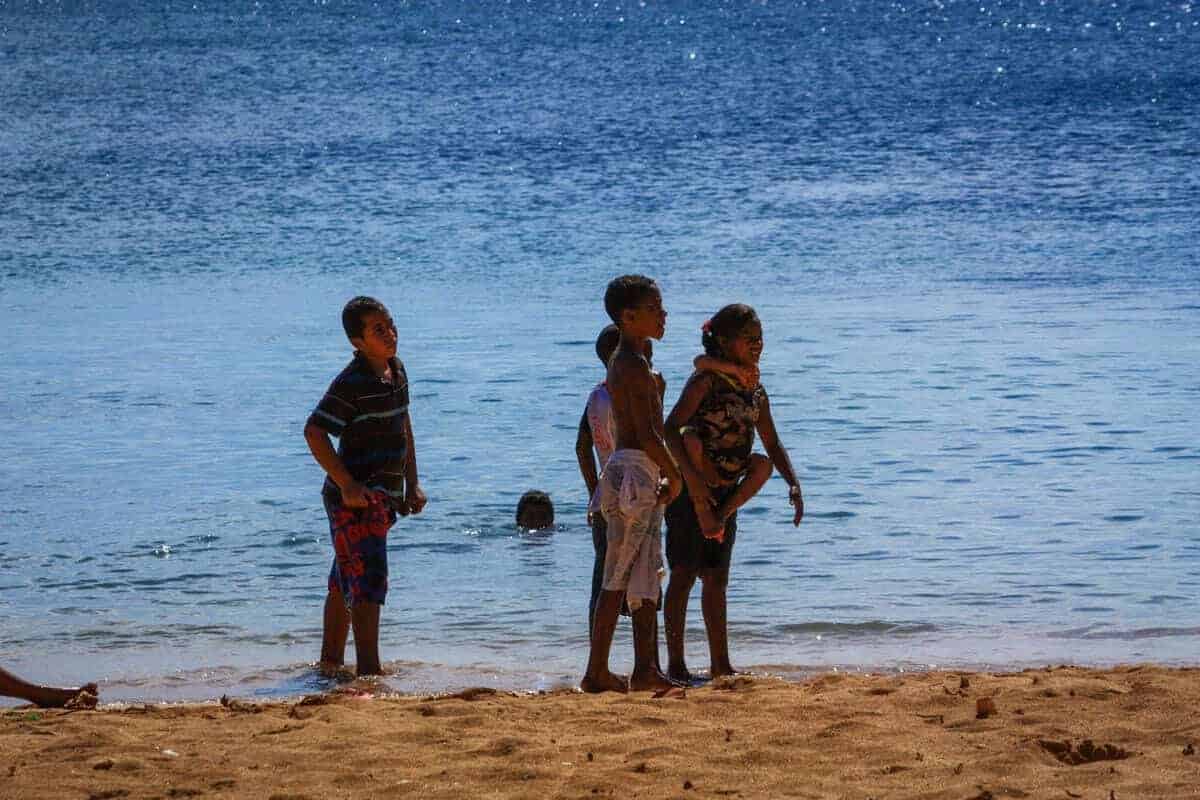 Best Time to Visit The Corn Islands
The temperatures on the Corn Islands do not vary that much. The main changes will be in humidity and wet and dry seasons.
Rainy Season
As a rule, October and November are the wettest months. However, bear in mind that if the forecast shows rain during these months, it often just means a chance of rain.
Dry Season
March through May are the driest months.
September is often the best month of the year as it is both sunny and calm.
Shoulder Seasons
December, January and February are relatively dry with the occasional tropical downpour and breezy weather. June, July and August will be similar.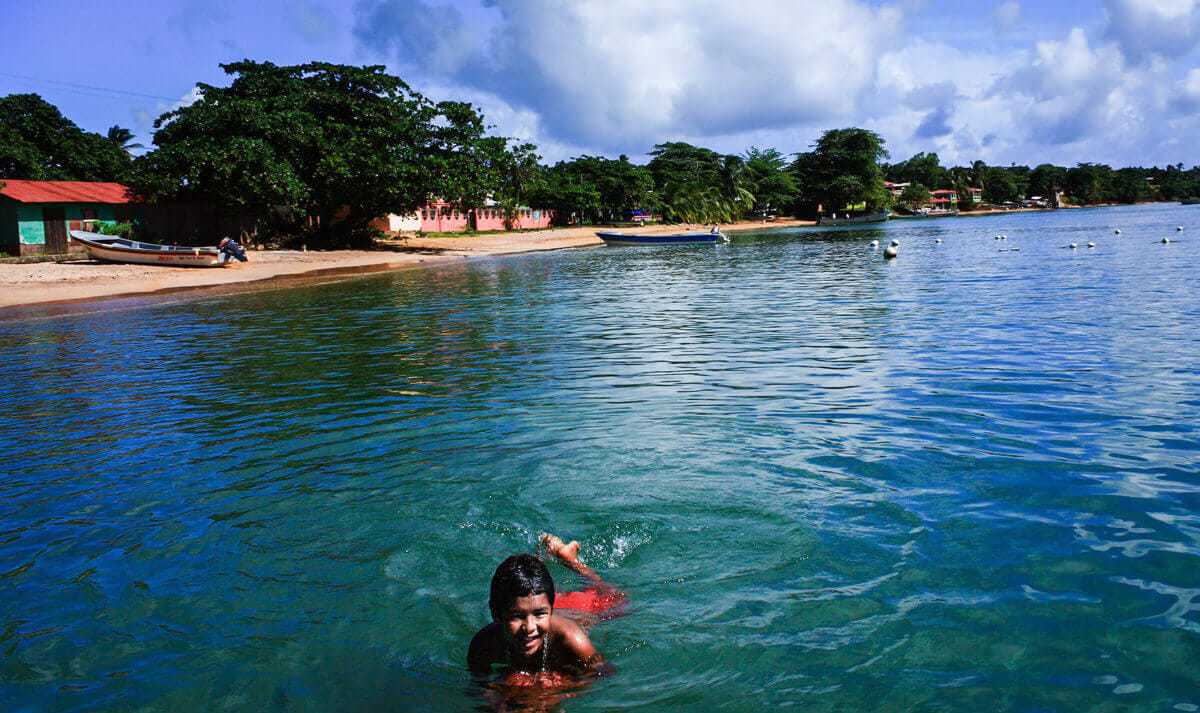 How to Get to The Corn Islands
Flights to The Corn Islands
La Costeña has three flights daily from Managua to Big Corn Island. Expect fares of ~$164 USD return / ~$106 One way. These may vary according to the season.
Flights can stop via Bluefields ~ $60 USD for either leg – Managua-Bluefields or Bluefields – Big Corn.
Transfers from Big Corn to Little Corn Island
The only way to Little Corn is by boat.
There are two scheduled panga's (small boats) a day, leaving Little Corn Island at 06.30 and 13.30 to coincide with flights.
There is also the option of catching the cargo boats when they are running.
The panga will cost ~ $6 USD each way.
Take a Corn Island Hotel & Flight Package
Take a 3 day Corn Island return flight and hotel package from Managua Nicaragua.
Package includes return flights, accommodation, breakfast, local taxes, and hotel-airport transfers in Managua and Corn Island.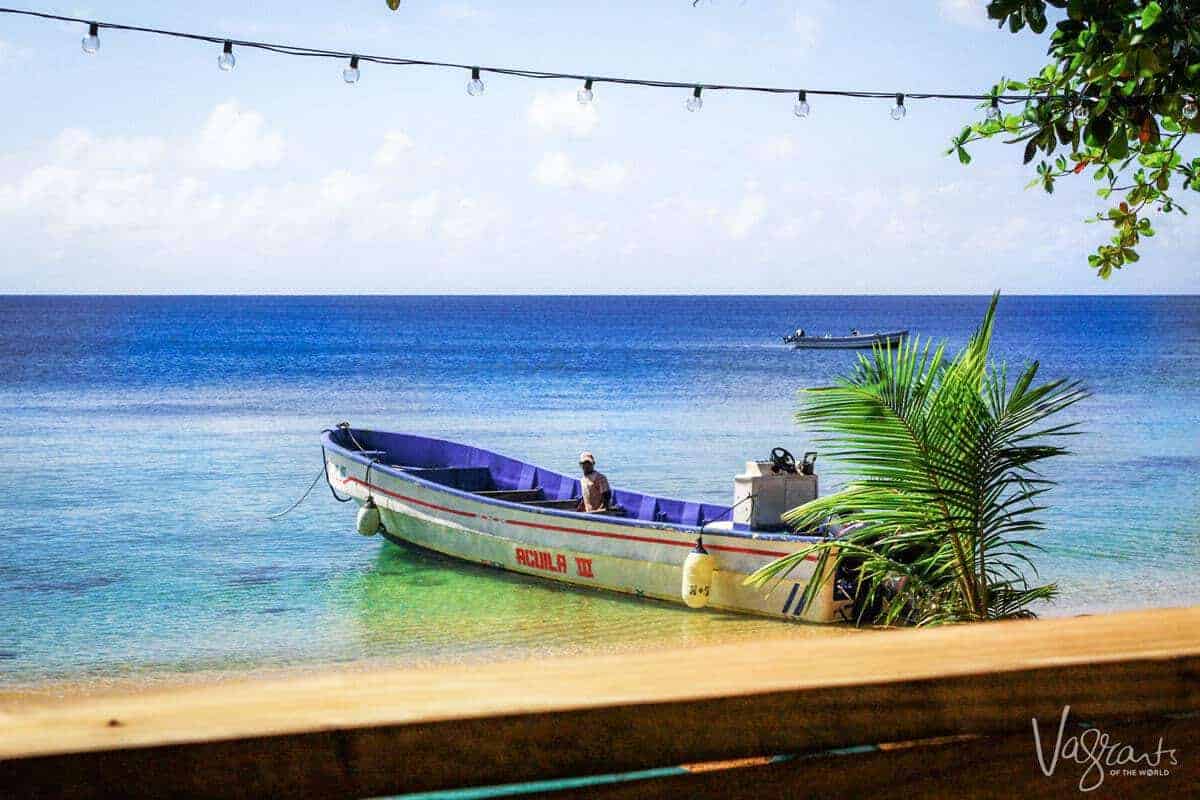 Ferry to Big Corn Island
Scheduled ferries depart Bluefields from the river port of Rama to Big Corn every Wednesday morning around 9.00AM and return to Bluefields Thursday morning.
The trip will take around 6 hours and cost ~ $12 USD one way.
There may be additional trips scheduled at varying times of the year, so it is best to check.
Supply Ship to The Corn Islands
Supply ships leave Rama on Thursdays which take passengers if room allows, but will take longer as they can stop for hours in Bluefields.
While this is the less reliable option, it is certainly one to consider if you miss the scheduled ferry.
Getting from Managua to Rama (Bluefields)
Express buses depart Managua for Rama at 9.00 in the evening and arrive at around 3.00 in the morning. A one-way fare will cost ~$8 USD
Tip on Flight & Ferry Schedules
Flight & ferry schedules will vary dependant on time of year and can change frequently. Always check locally before setting dates.
For up to date information on Little Corn Island accommodation & transport schedules check out this great reference – Little Corn Island.net
Big Corn Island
Let's start with Corn Island or "Big Corn" as everyone calls it. At just under 10sq km in size, Corn Island is not so "Big" but compared to its little sister; it certainly is the Big Island.
A lot of people skip Big Corn Island and head straight for Little Corn Island. We think this is a shame.
Big Corn Island has stunning beaches, plenty of diving and snorkelling and loads of laid-back bars and restaurants. Just don't expect anything too fancy.
There is a colourful and friendly culture here unlike what we had experienced in the rest of Nicaragua. Life is also a lot simpler on the Corns.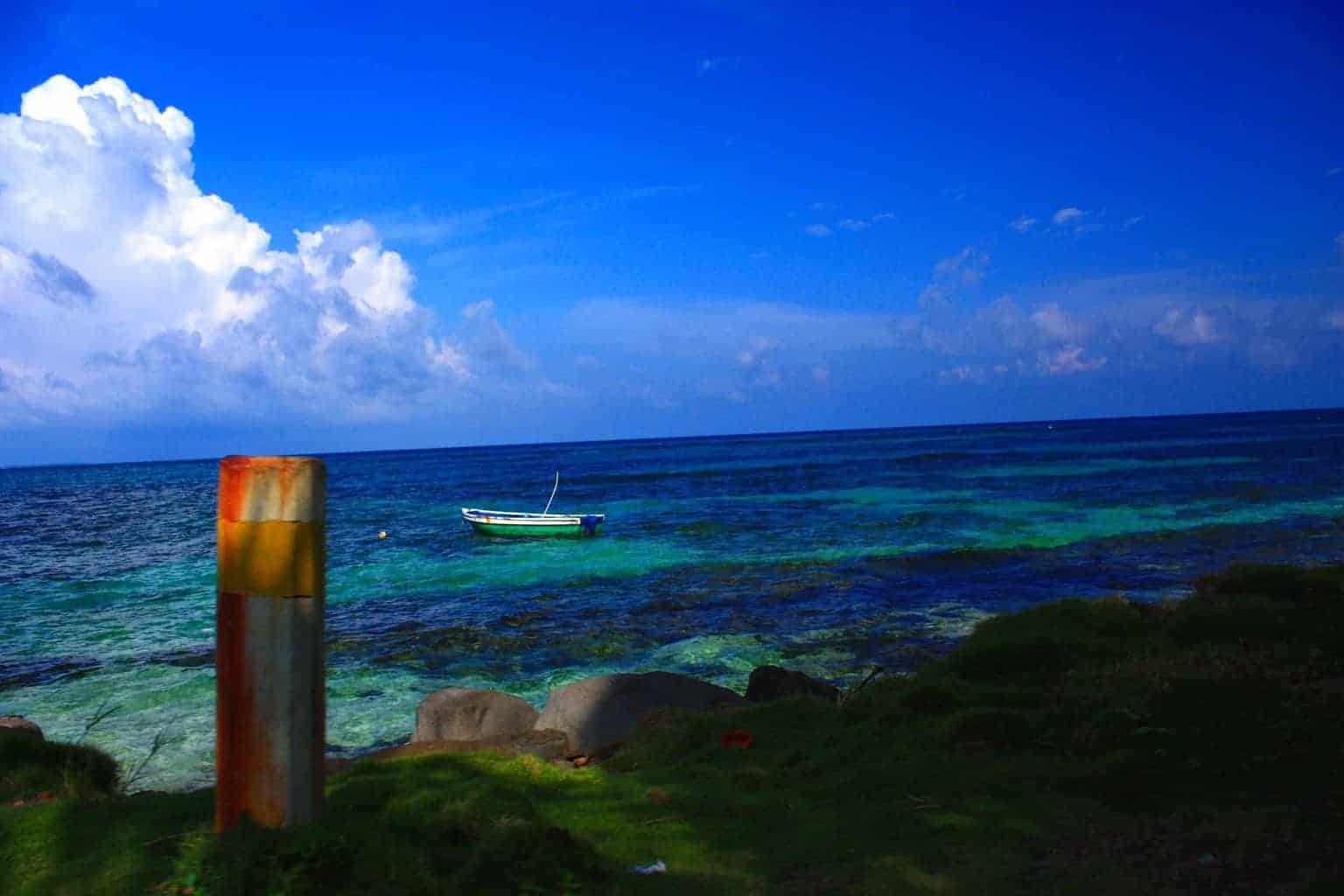 Arriving at Big Corn Island
If you fly to Corn Island, as you approach the island, you may see pedestrians and cars being run off the tarmac before you land. The airstrip is also a main road on the island!
Taxis on Corn Island
There will be plenty of taxis at Corn Island Airport vying to take you to hotels or the Little Corn Island transfer boat.
Taxis on Corn will cost you around 20 Cordoba (~ $1USD) pp/trip anywhere on the island. Don't be surprised if you are sharing with strangers, have to detour to pick someone up along the way, or stop for a chat.
Transfers to Little Corn Island
There are two boats each day to Little Corn Island that connect with the flights.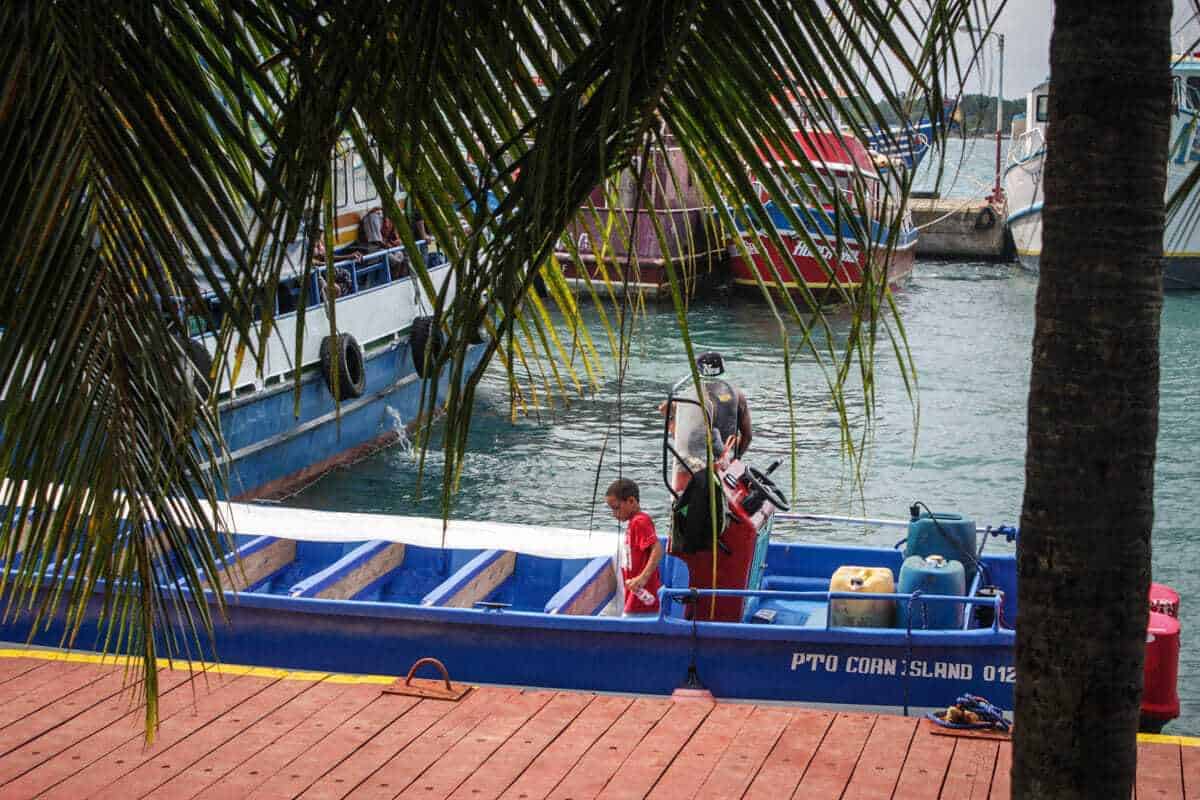 Accommodation on Big Corn Island
We spent a couple of days at the lovely Casa Canada, a perfect introduction to life on the Corns.
Accommodation on Big Corn ranges from very cheap and cheerful hostels to more established hotels and resorts. Although, don't expect to see any accommodation at the higher end of the 5-star market – yet.
One thing is constant, service is always very friendly and the pace, very laid back.
You can find more rates for the best places to stay on Big Corn Island for your budget here.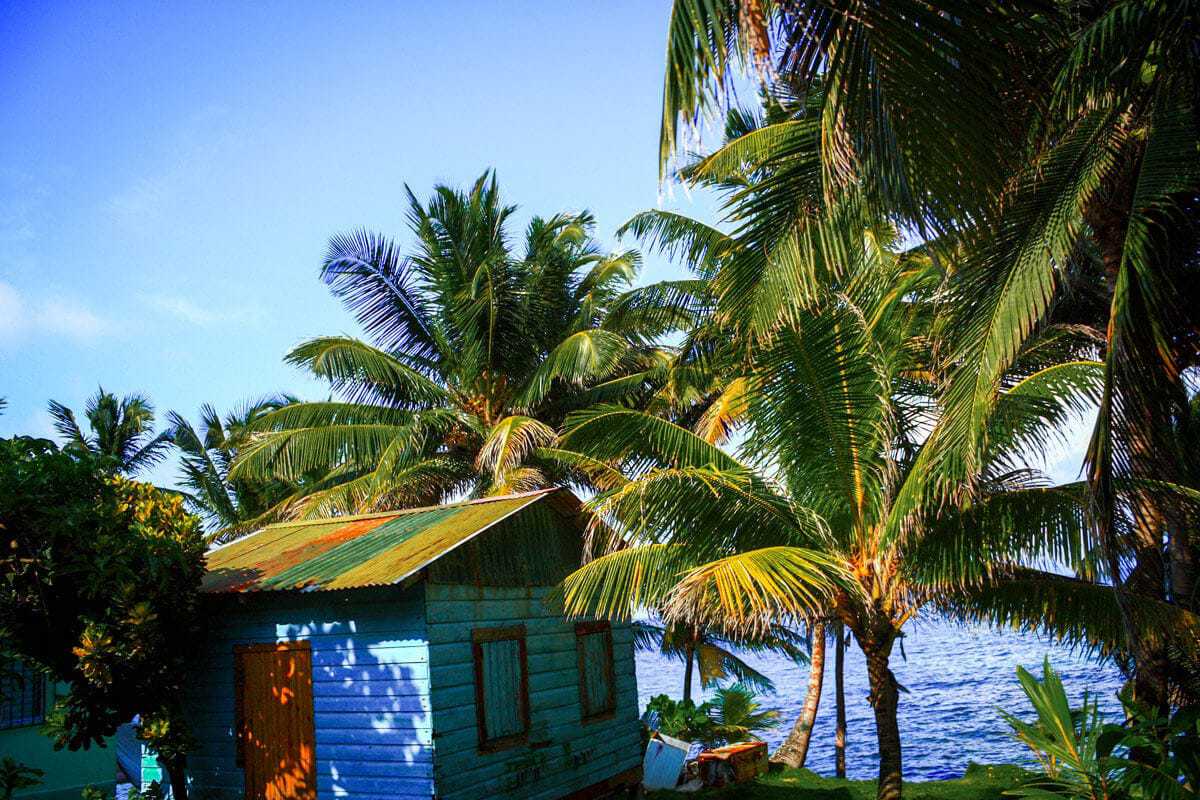 Dining on Big Corn Island
While tourism is on the increase, the primary industry of The Corn Islands is fishing; mainly lobster and shrimp for export which means there is no shortage of great dining.
We dined on excellent fresh seafood for less than $20 USD for both of us, including drinks, at one of the fancier establishments.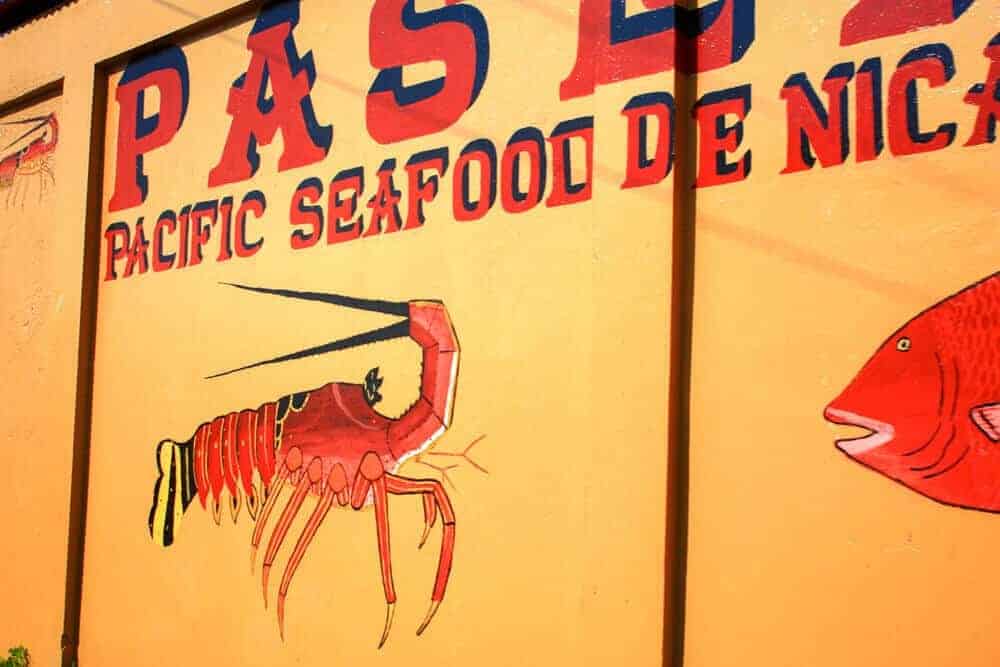 How to Get to Little Corn Island
When you have had enough of the not so hustle and bustle of Big Corn Island; jump on one of the open panga boats for the half-hour crossing to Little Corn Island.
The crossing can be a picture postcard cruise across a stretch of sapphire blue water. Or, it can be a hair-raising, neck jarring ride leaving you soaked from top to bottom.
We got the latter and wished we had prepared with larger dry sacks and some more garbage bags. On our return ride, we were prepared with extra bags, and it was smooth sailing. Go figure!
Important Information for the Little Corn Island Ferry
It pays to have some large garbage bags to cover your luggage on the panga transfer. It can get very wet if the sea is a little rough. Passengers will be asked to hang on to a large plastic tarp run over everyone's heads in an attempt to keep things dry.
Protect Your Valuables
If you have any valuable items such as phones or cameras, you may want to consider taking a lightweight dry sack to put those things in and keep them in your lap.
Thankfully, we wrapped our cameras in plastic shopping bags inside dry sacks which we tucked under our clothing. We were soaked from top to bottom on arrival, but somehow our cameras made it.
Our guide to keeping your valuables safe on the beach has some great waterproof and anti-theft gear perfect for a trip to the Corn Islands and Nicaragua.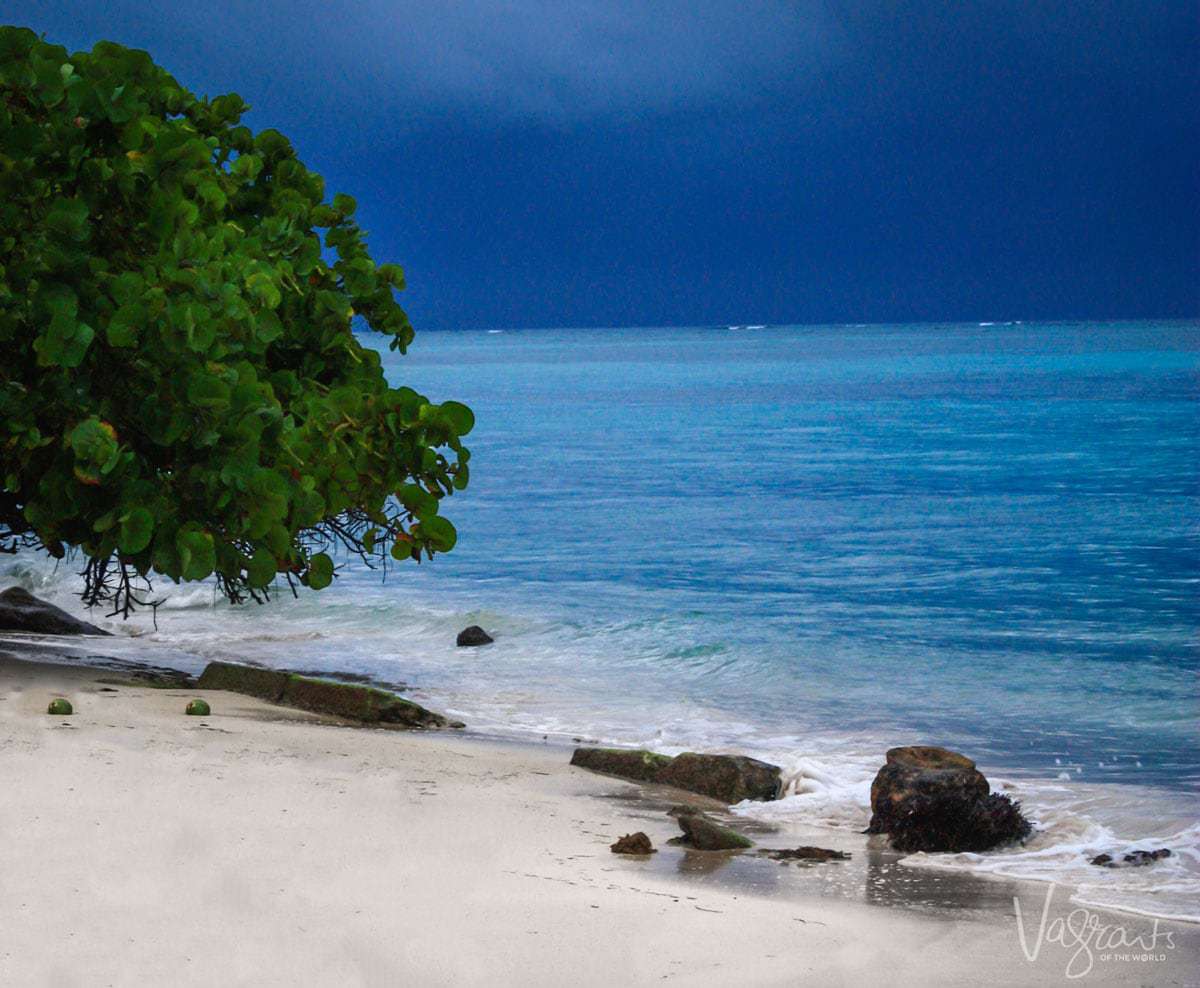 Ferry Times From Big Corn
Boats to Little Corn Island from Big Corn leave at 10 am and 4.30pm which usually coincides with flights to Big Corn Island from Managua.
The boats will generally wait if the plane is delayed.
Return Ferry Times from Little Corn
Regular pangas leave at 6.30am and 1.30pm.
There is also a boat that runs at around 4 pm but this a less reliable service.
On Saturdays, you may be able to catch one of the cargo boats that return to Big Corn between 5pm-7pm.
Cost of the transfer Between Big Corn & Little Corn
Expect to pay around $6 USD or 165 Cordobas each way.
Take a 7-day Scuba Certification Course on Little Corn Island
Take a 7-day package with PADI scuba certification course on Little Corn Island.
Package includes – 7 nights Accommodation (2 nightsManagua | 5 nights Little Corn Island) Return flight Managua – Corn Island, breakfast, all activities and dive equipment, professional guide, Hotel/port drop-off in Managua, private tour.
Little Corn Island
Arriving at Little Corn Island
When you arrive on Little Corn Island, you will not find taxis; there are no cars at all on Little Corn Island. It is walking or bicycles (if you can get one). But on an island that is only 2.9 sq km, who needs wheels?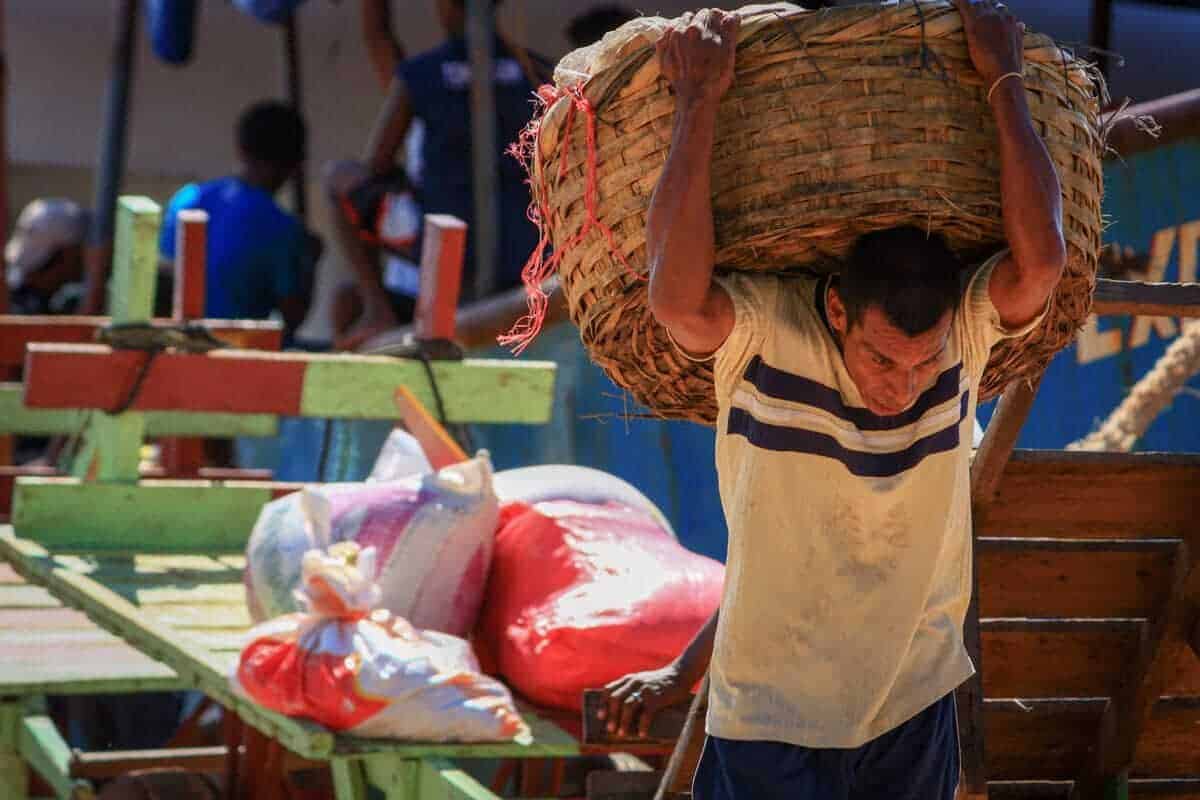 Even on barge day, when all the stores for the island arrive, everything must be manhandled and transported on foot to its final destination.
Rows of purpose-built wooden trolley's line the docks waiting to offload the goods everyone has been waiting for.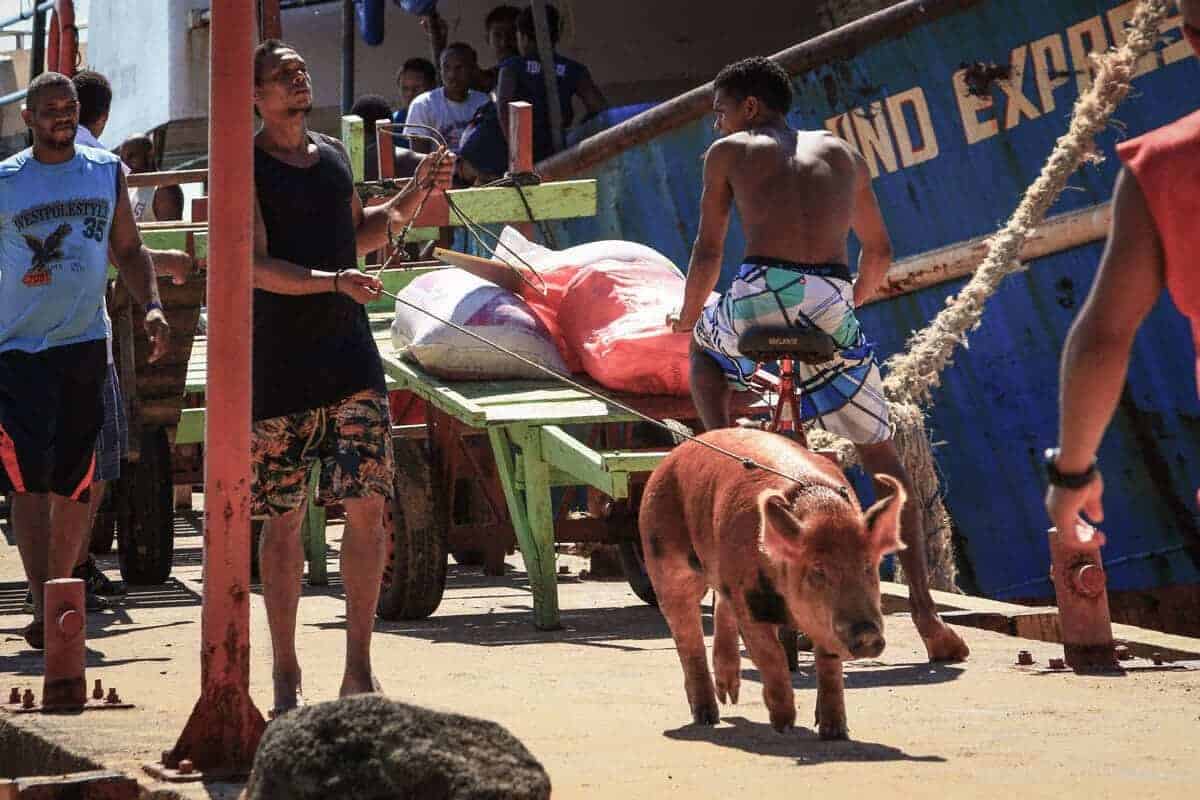 Everyone comes to the dock on barge day because you never know what will be offloaded.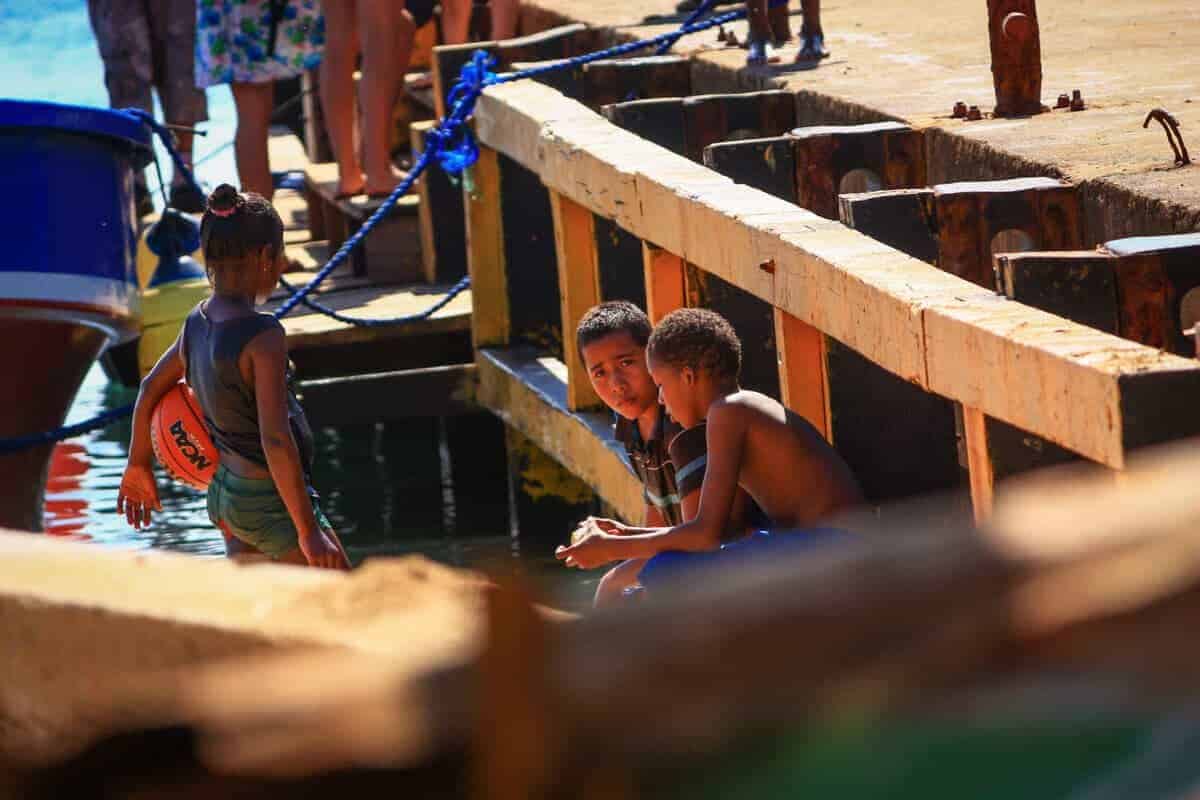 If you are lucky, you may find someone with a wheelbarrow and your name on a piece of paper to walk you to your accommodation. therwise, just follow the signs and everyone else.
It's not hard to find things on Little Corn, and you certainly won't run into traffic on the main drag.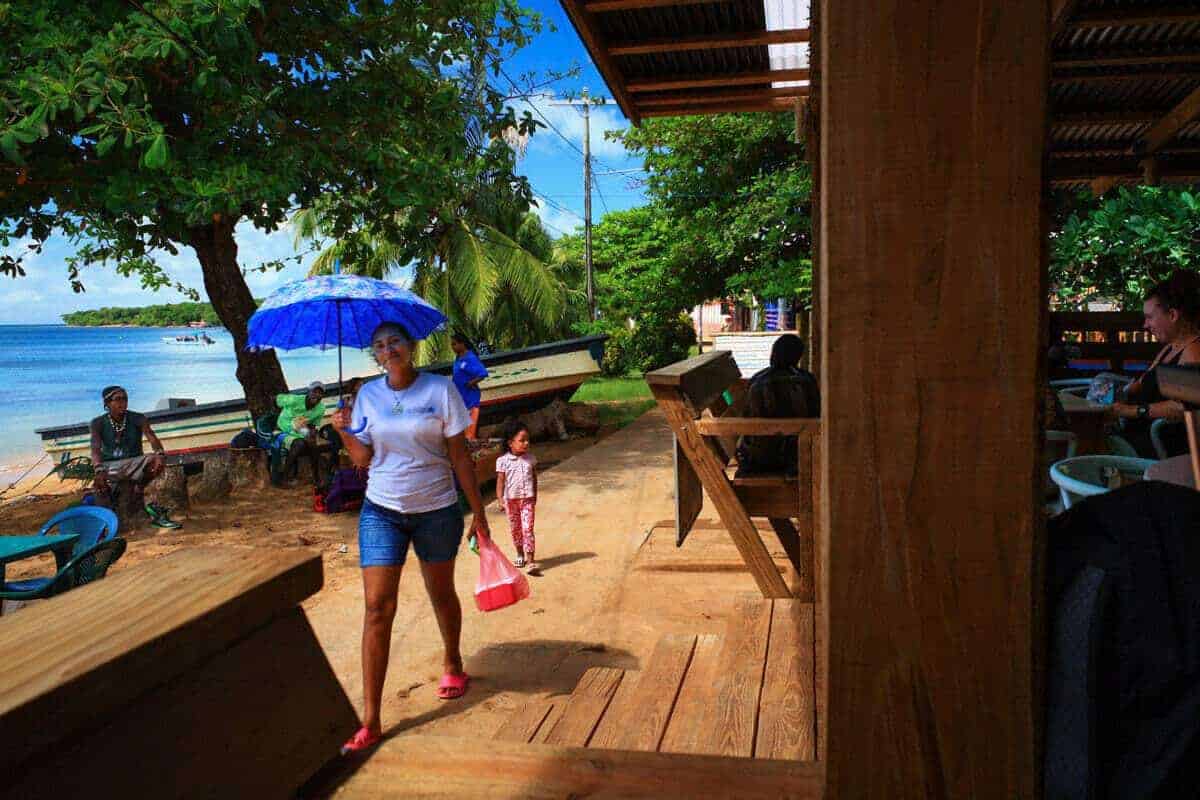 Accommodation on Little Corn Island
Accommodations on Little Corn vary from very cheap and basic (~$15/night) to somewhat higher end (~$100/night).
There is only one "luxury" establishment on the north end of the island offering individual cabins at ~ $2,000/week.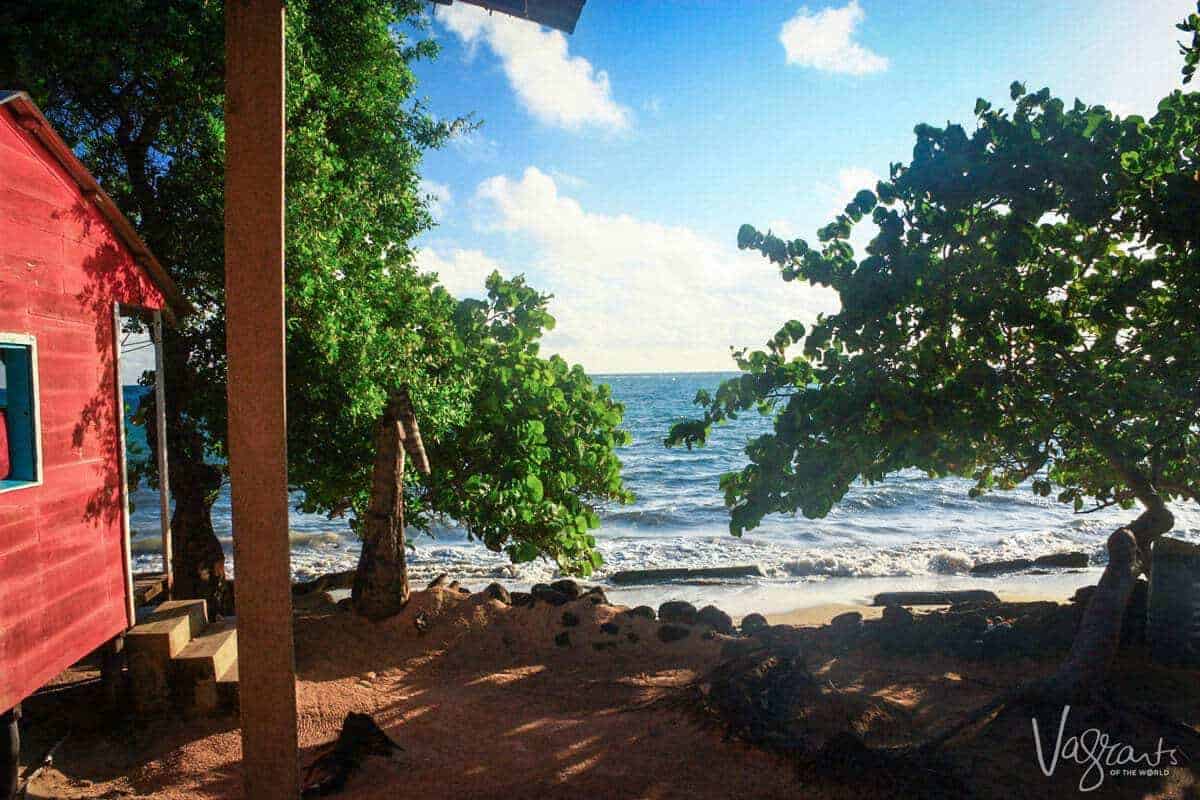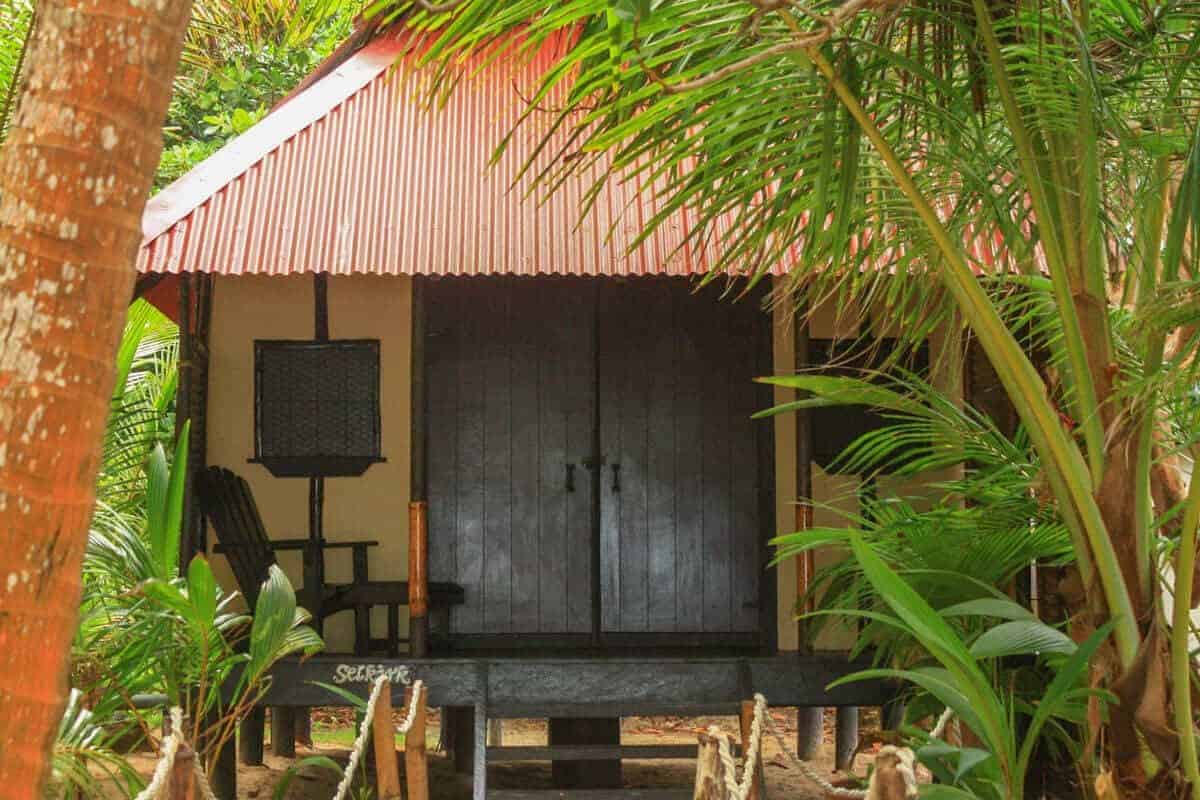 As we were on Little Corn Island at the end of the low season, our options were limited to those that were open, and $2,000/week is way out of our travel budget.
We were very happy with our choice of accommodation which was fairly indicative of the popular options on Little Corn.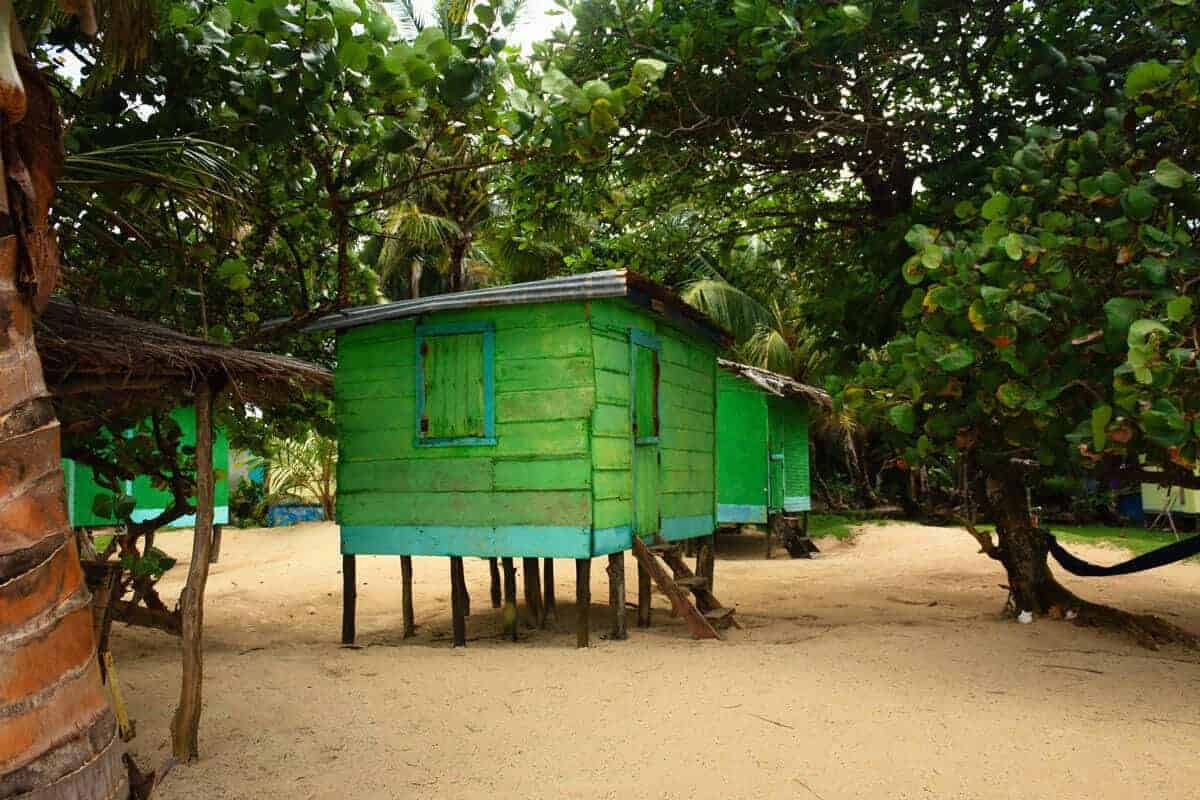 Carlitos Place is one of a number of small properties sitting right on the beach, on the eastern side of the island. They offer very basic, colourful beach shacks which have a bed, a basic bathroom, a mosquito net and a view of the Caribbean Sea.
What more could you want for a Robinson Crusoe getaway? After all, this is the Little Corn experience you came for.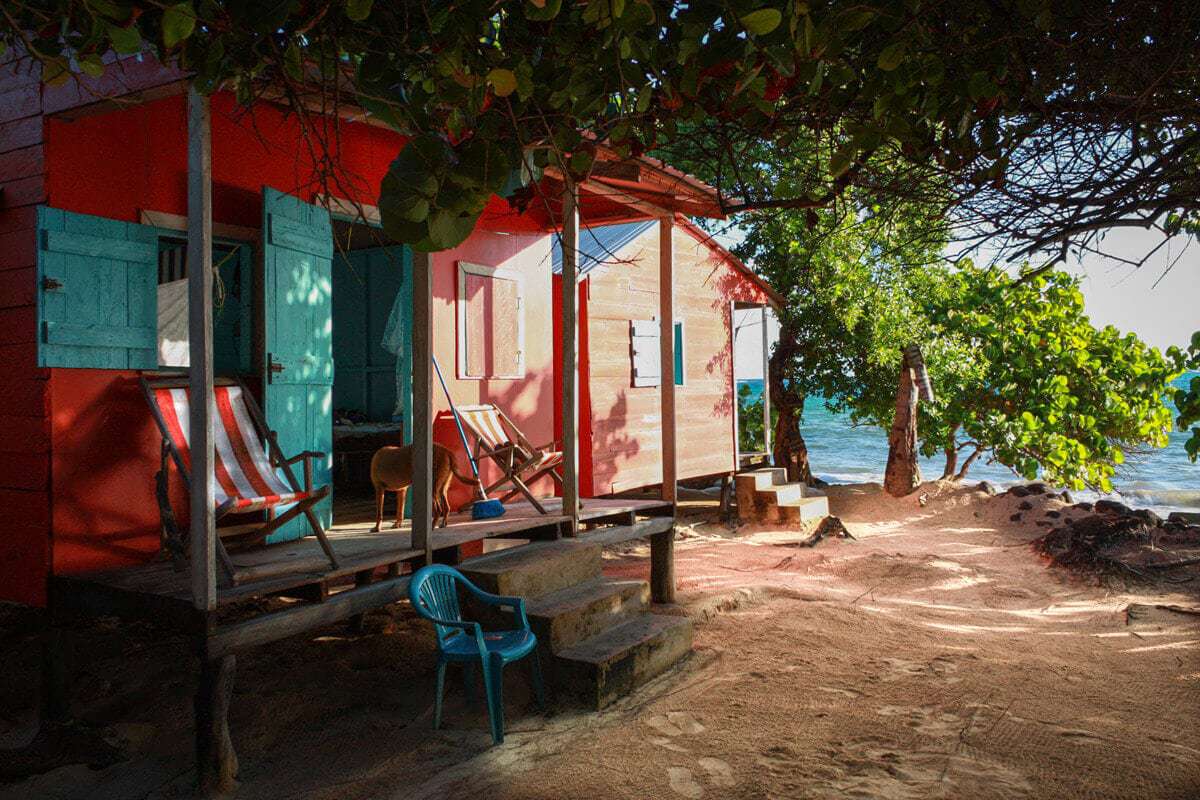 Electricity and WIFI on Little Corn Island
Little Corn Island loses power during the day. While some of the hotels offer cable TV, WiFi etc. courtesy of generators, your average beach bungalow style accommodation will not have electricity between 6.00 am and 3.00 in the afternoon.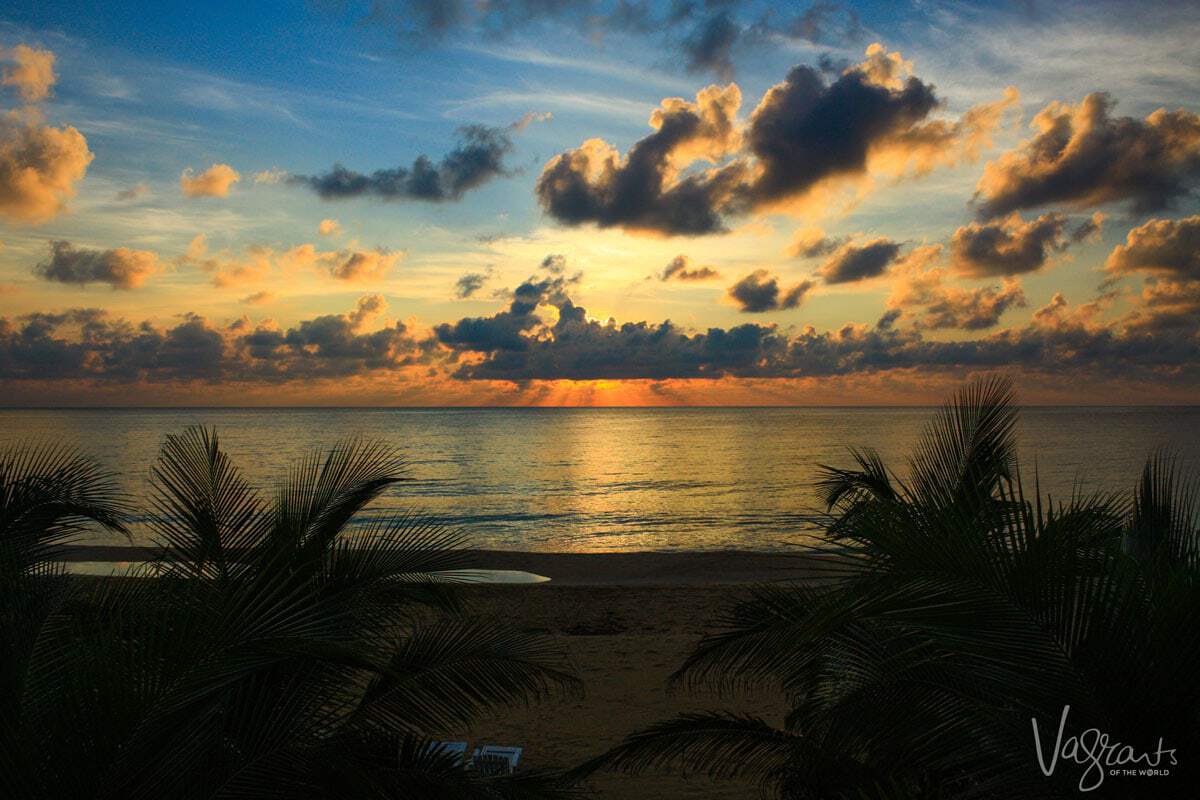 There will also be no wifi or phone reception. If these things are important to you, you should check before you book. If you do require WiFi at your accommodation, Tranquilo Café and Desideri Café both have generators and free Wi-Fi.
Instead of power and contact with the outside world, you will have hammocks strung under palm trees, stunning beaches and laid back little restaurants and bars where you can down some very cheap drinks and eat fresh fish and lobster.


Little Corn Island Restaurants
The food on Little Corn is very good, and there are enough choices to keep you in new, albeit casual dining experiences for your stay.
A meal of two lobsters with salad and, of course, plantains will cost around $8 USD.
A whole fresh fish– around the same.
A beer from a bar will set you back around $1.50 at the more casual establishments.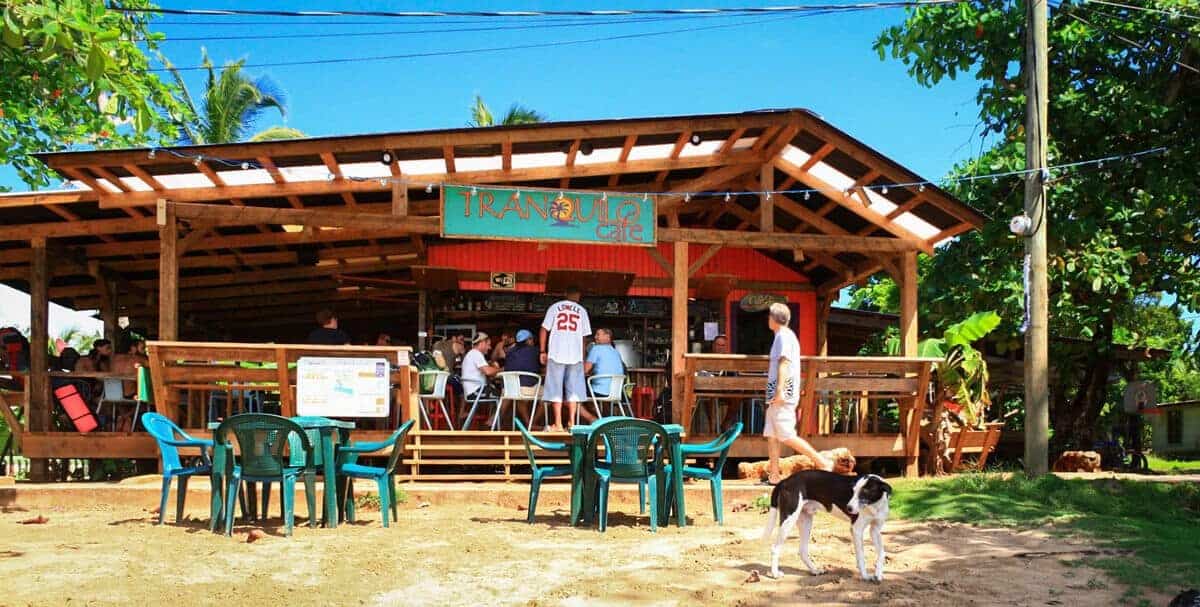 For us, the Corn Islands was a special and unique experience for the very reason peoples eyes light up when you mention them.
Even those who have never been, but know of them, seem to drift off to another place of lost island paradises yet to be discovered — a rare opportunity to truly switch off, relax and forget about the real world.


Unfortunately, the Corn Islands, especially Little Corn will not remain the same forever, but while it does, to us it will be the most idyllic island in the entire Caribbean.
What You Will Need to Take to The Corn Islands
Shopping on the Corn Islands
There is little in the way of shopping on either island so do not rely on being able to get even certain basic items.
You will find mostly small general stores and on Big Corn, a larger market type store.
If you plan to cook on the Island; stocking up on staples at a supermarket before you arrive could be wise. Fresh fish and lobster are plentiful on the island.
ATM's on the Corn Islands
Big Corn Island has an ATM, but it is often out of cash. Many shops, restaurants etc. will not accept cards.
There is no ATM on Little Corn so make sure you have plenty of cash for the duration of your stay.
The Nicaraguan Cordoba is used on the Corn Islands although US dollars are also accepted.
What Type of Plug is Used on the Corn Islands
All of Nicaragua, including the Corn Islands, use the standard plug used in the United States.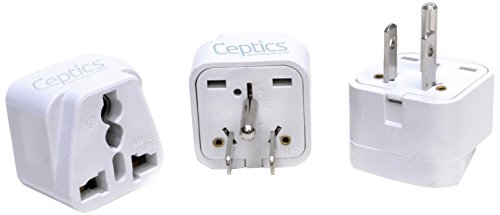 ---
Before you Go-Packing List for The Corn Islands Nicaragua
Insect Repellant
The Corn Islands are tropical islands with beaches and jungle so there will be bugs. The biggest issue will be mosquitoes and sandflies at dusk and after dark. If you don't want to travel with aerosols or extra bottles we recommend Mosquito Repellant Bracelets and Insect Repellant Patches.
Sunscreen and Sun Protection
Hat, sunscreen, sunglasses will be a must. Don't assume you will be able to buy these things once you get there. Or, they could be expensive on the island. Try to use a natural sunscreen as it is better for the reef.
Flashlight or Headlamp
As mentioned, the power on Little Corn Island goes off during the day but power to the Island in the evenings can be unpredictable at best. The paths are also dimly lit on the island so a headlamp will help when walking around at night.
Power on Big Corn can also be unpredictable so a flashlight of some description will be handy.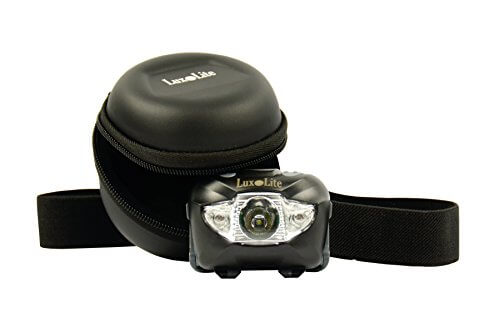 Waterproof Headlamp
Lightweight Dry Sack and Day Pack
You will want a dry sack for the panga ride to Little Corn Island but it also a very handy beach item. A lightweight, foldable daypack with security zippers is perfect for travelling through Nicaragua and for day to day use on the Corn Islands.
Luggage Locks
While the Corn Islands are safe, we still advise protecting your gear when you are out and about. Especially on Little Corn where your room or hut may not be that secure. In addition to locking valuables away in your luggage, we always recommend locking luggage to a fixed structure for added peace of mind.
We take a look at the best travel locks and luggage straps and cables here but believe buying an anti-theft backpack for a trip like this is always a good idea, especially for transit days. They provide some extra peace of mind and take some of the worries and hassle out of locking your gear.
Rain Jacket or Umbrella for Tropical Downpours
Even in the dry season, random downpours can happen. A rain jacket will also be very handy if you happen to get a rough crossing to Little Corn. We found a reusable rain poncho to be very handy right throughout Nicaragua. They fold down small, so you can keep them in your daypack for emergencies.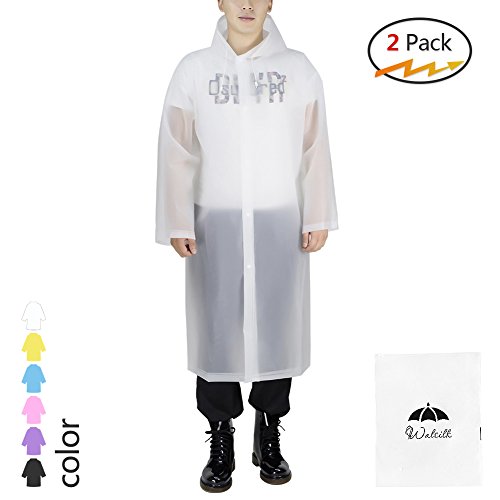 Reusable Rain Ponchos
Personal Items and Clothing
Don't forget to bring any personal hygiene items and medications as these may not be available on the islands. Especially medicines.
Pack flip-flops and, or a good pair of reef walking shoes for the beach and getting around the island.
A lightweight travel beach towel.
Also, remember a lightweight sweater in case of cooler evenings. It does happen!
Remember to bring a book or E-reader for lazy days in the hammock.
The Corn Islands are very casual, so, standard beachwear will be suitable for all occasions.
If you have prescription goggles for snorkelling or diving, bring them. They may not have them at the dive shops.
Additional Chargers
Don't forget; the power can go down on Big Corn and will be off during the day on Little Corn. You may be staying in a hotel with a generator, but this may not be reliable. A few additional external chargers are always a good travel accessory especially if you are using your phone as your primary camera.
See our Complete Packing List for Nicaragua Here
Travel Insurance
While Big Corn Island can be reached relatively easily by air, as you can now see, Little Corn can be a little more challenging. Little Corn is mere a dot in the ocean. Not the kind of place you want to be caught in a medical emergency without travel insurance.
Also consider, the nature of the Corns, Little Corn especially is very relaxed. This goes for security as well. While crime is not a big issue, it doesn't hurt to make sure your valuables are covered. Because let's face it; petty crime is everywhere, even in paradise.

Don't Forget Travel Insurance for Nicaragua
The most important travel purchase you should make is travel insurance.
Get a Free Quote From World Nomads Travel Insurance.