Cyprus seduces tourists with her endless summer of stunning beaches set against glistening blue seas.
Balmy evenings spent enjoying fresh seafood mezze in lively tavernas. It is no wonder Cyprus is the birthplace of a goddess.
Discover The Best Things to do in Cyprus Beyond the Beach
Many see Cyprus as merely a beach and resort destination. A place to escape the cold and bask in an always sunny Mediterranean climate on budget-friendly package deals. It is in this tourist-drenched scene some of Cyprus' culture may at first appear a little watered down.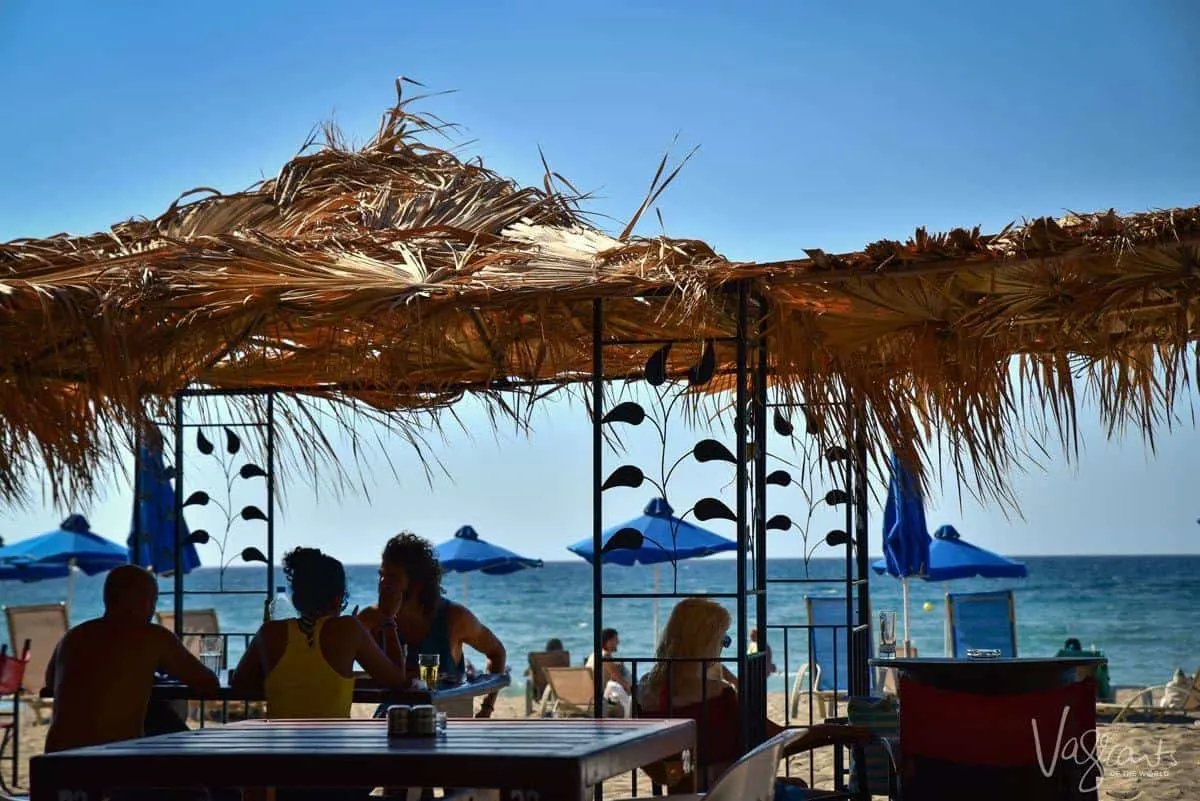 However, venture beyond the resort scene of places such as Ayia Napa and you will find an island layered with an intriguing history, landscape, and culture. A wonderful lifestyle, excellent cuisine and an incredible sense of past.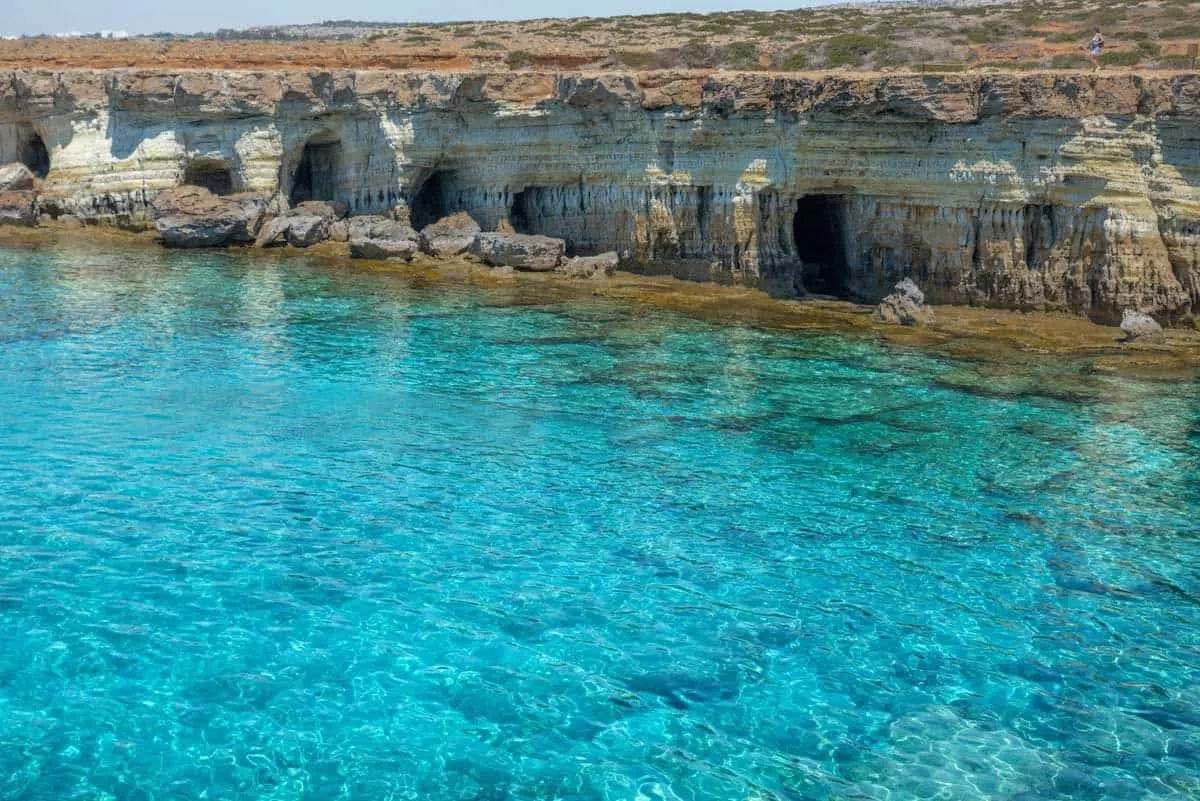 Visiting Cyprus
As tensions begin to thaw between north and south Cyprus, we are seeing more people explore the occupied territory to the north. And while this part of the country has so much to offer in beauty and culture, the majority still plan their Cyprus getaway around the south.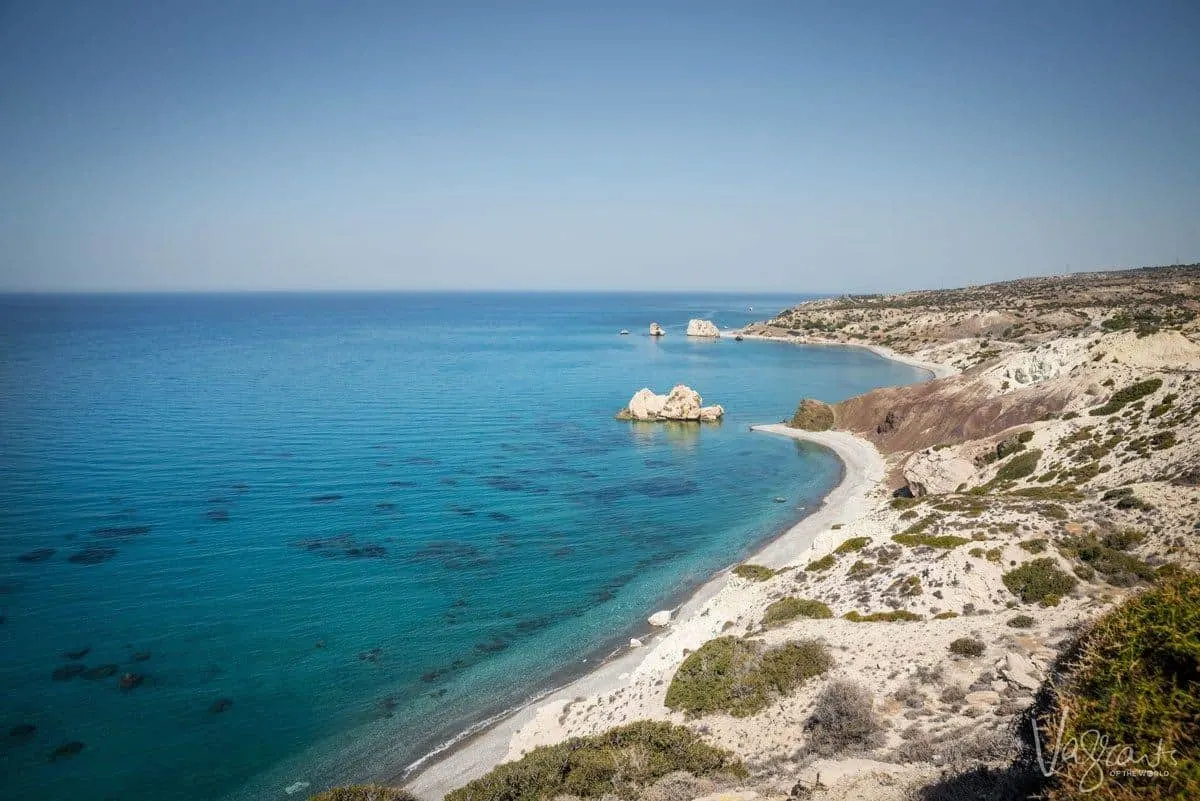 Whether you choose to visit Cyprus on a resort package deal or to explore under your own steam, the south offers a diverse landscape of experiences to please any traveller from the sun worshipper to the nature lover, and often you don't have to travel far.
If you want to experience the best things to do in Cyprus, here is a list to ensure you won't miss any of the beautiful diversity of this unique island.
Plan Your Trip to Cyprus
Flights to Cyprus: There are two international airports in Cyprus. Paphos International Airport and Larnaca International Airport
Accommodation in Cyprus: If we're not staying in an Airbnb, Booking.com and Hotels Combined are our go-to resources for hotels and self-contained apartments. We try to book self-contained accommodation where possible, so we don't have to eat out all the time.
Find the Best Accommodation Deals in Cyprus
Car Rental in Cyprus: Unless you are planning to plonk yourself on a sun lounge and not do much else, having a car makes seeing the most of Cyprus almost essential.
Discover Cars has great deals on car rentals in Cyprus. A compact vehicle is more than sufficient for getting around the island. Compare local car rental deals here with no fees and free cancellation.
Best Time to Go to Cyprus
Cyprus is best in the spring and autumn months.
If planning to be in Cyprus in the summer, try to avoid the hottest months around August when temperatures will be very high, unless of course, you are planning to head to the mountains.
Winter in Cyprus
Although the island experiences mild winters which makes it a great warm-weather winter escape. It can be quite chilly during the peak winter months in the central parts, which is excellent news for those wishing to take advantage of Cyprus' ski fields.
If you do plan on visiting in the winter, you will also be treated to a beautiful display as the migratory flamingoes arrive at the Larnaca salt lake in a fabulous show of pink.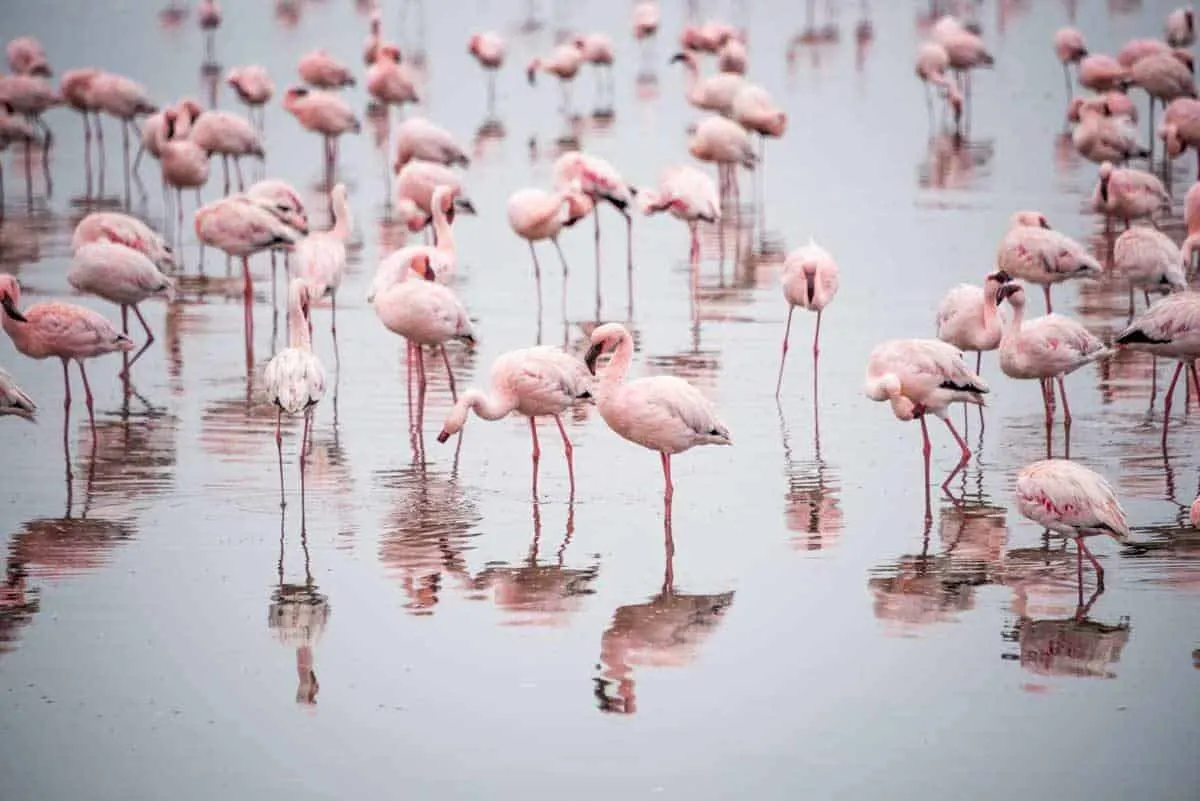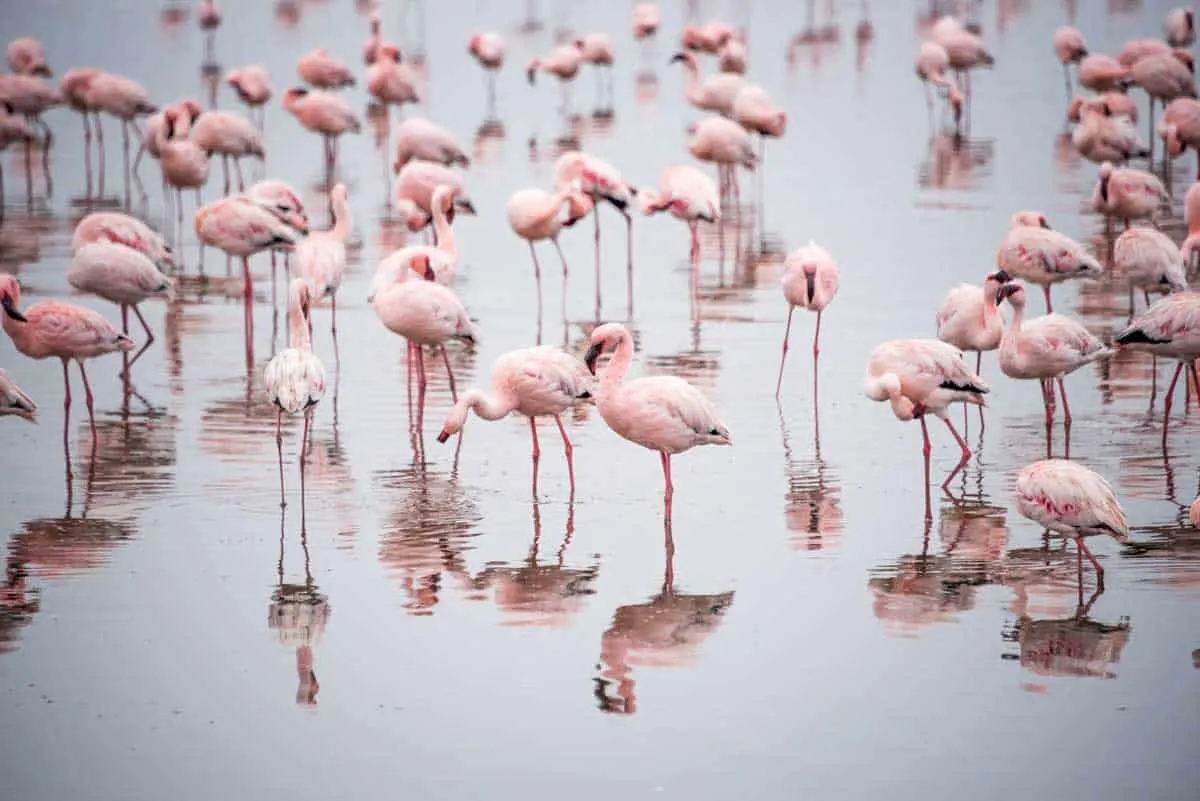 Packing List for Cyprus
A lightweight, quick-dry beach towel is perfect for impromptu swims at secluded beaches found while exploring.
A pair of lightweight, sturdy beach shoes such as Birkenstocks synthetic sandal. Some of Cyprus' most popular beaches are pebbled or accessed via rocky out cliffs as opposed to a sandy beach so you'll want to have the right shoes to navigate the paths to the crystal clear waters.
An anti-theft beach tote that doubles as a cooler bag and meets airline carry on standards is the perfect addition to any beach holiday.
---
Keep Your Valuables Safe at The Beach: Relax on the beach without worrying about your valuables. We have found the Best Beach Safety Gear for a stress-free day by the pool or at the beach.
---
Best Things to Do and See in Cyprus
---
The Cities of Cyprus
Southern Cyprus has four cities – The port towns of Limassol, Larnaca, and Paphos and the divided capital of Nicosia.
Limassol and Larnaca
Limassol and Larnaca are more than just the administrative centres of the south. A lively tourist scene attracts an international crowd giving the cities a cosmopolitan vibe.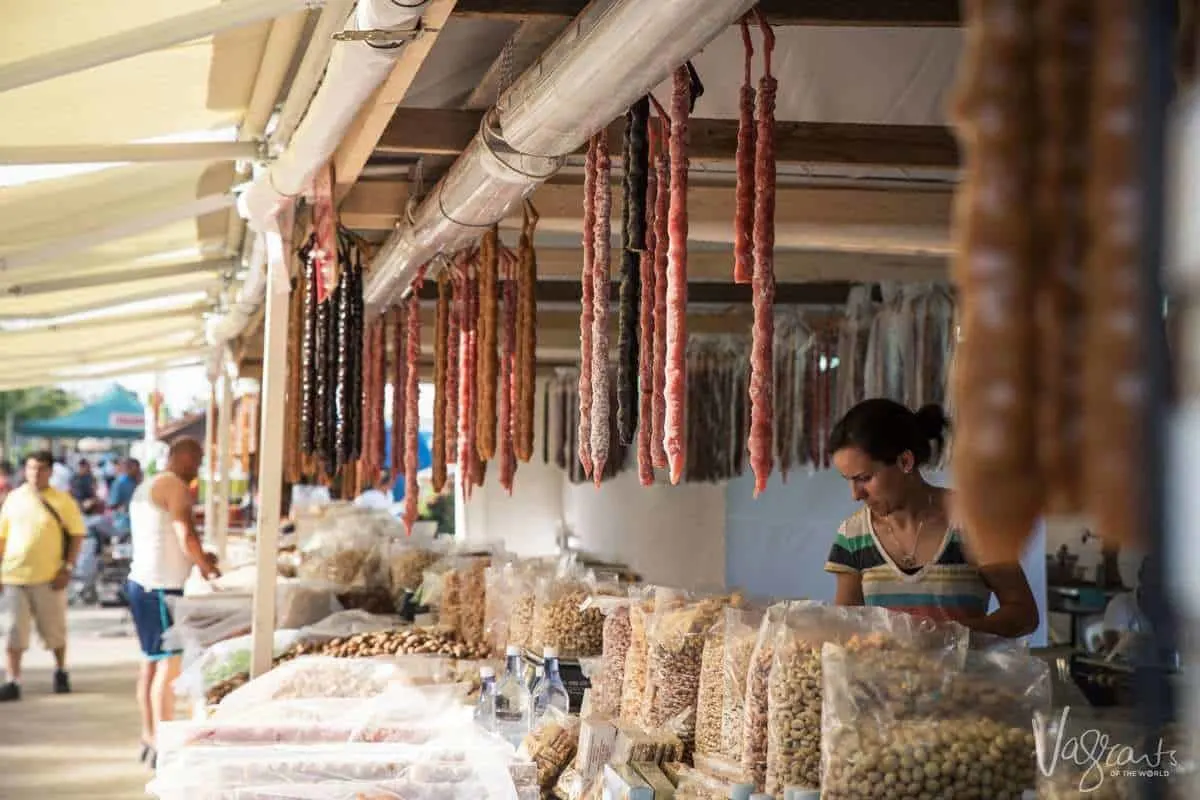 Larnaca lays claim to being one of the oldest cities in the world, and so the medieval heritage of both cities has been well preserved, such as Limassol's beachfront medieval castle which houses an excellent medieval museum.
Both cities boast lovely palm tree-lined promenades along the harbour, bustling with cafes and bars.
Head down on a weekend when locals gather for long Sunday lunches by the sea. A Cypriot tradition and a lovely way to spend an afternoon.
Nicosia Crossing the Border in Cyprus
Nicosia, the island's capital, remains the last divided capital city in the world. An intriguing situation that makes the city worth visiting.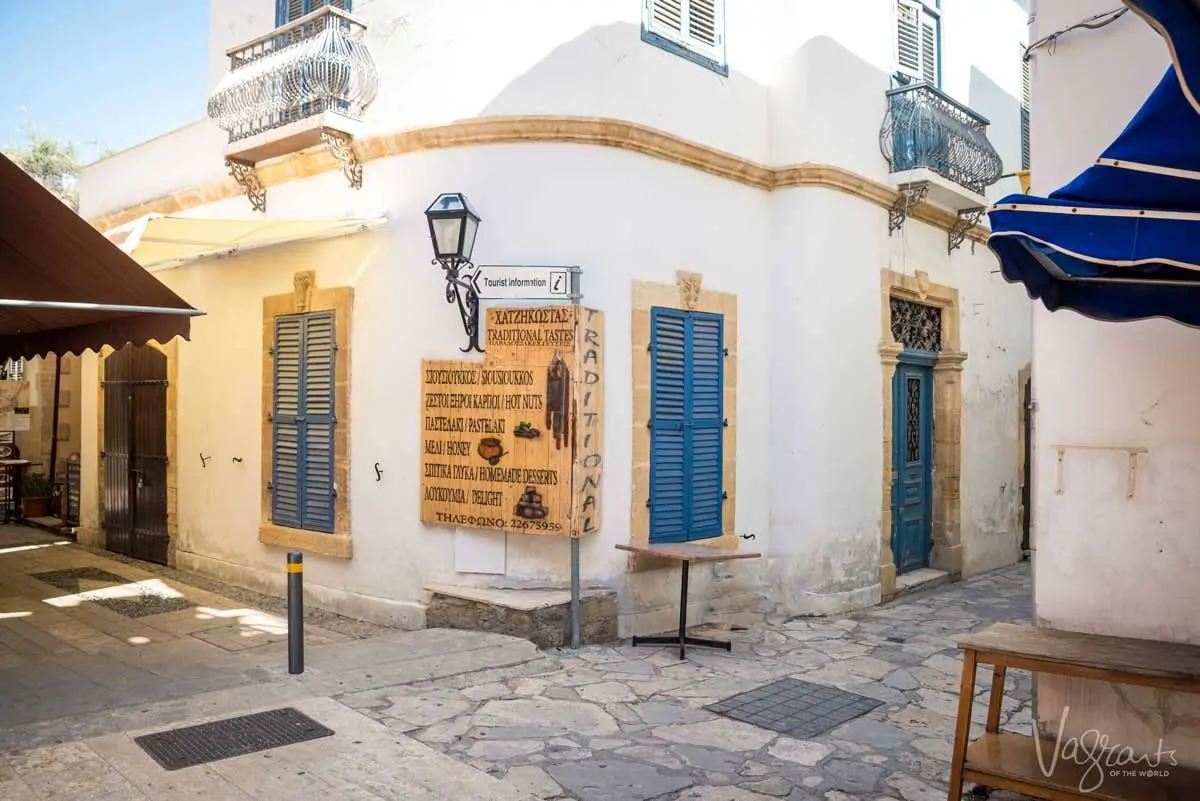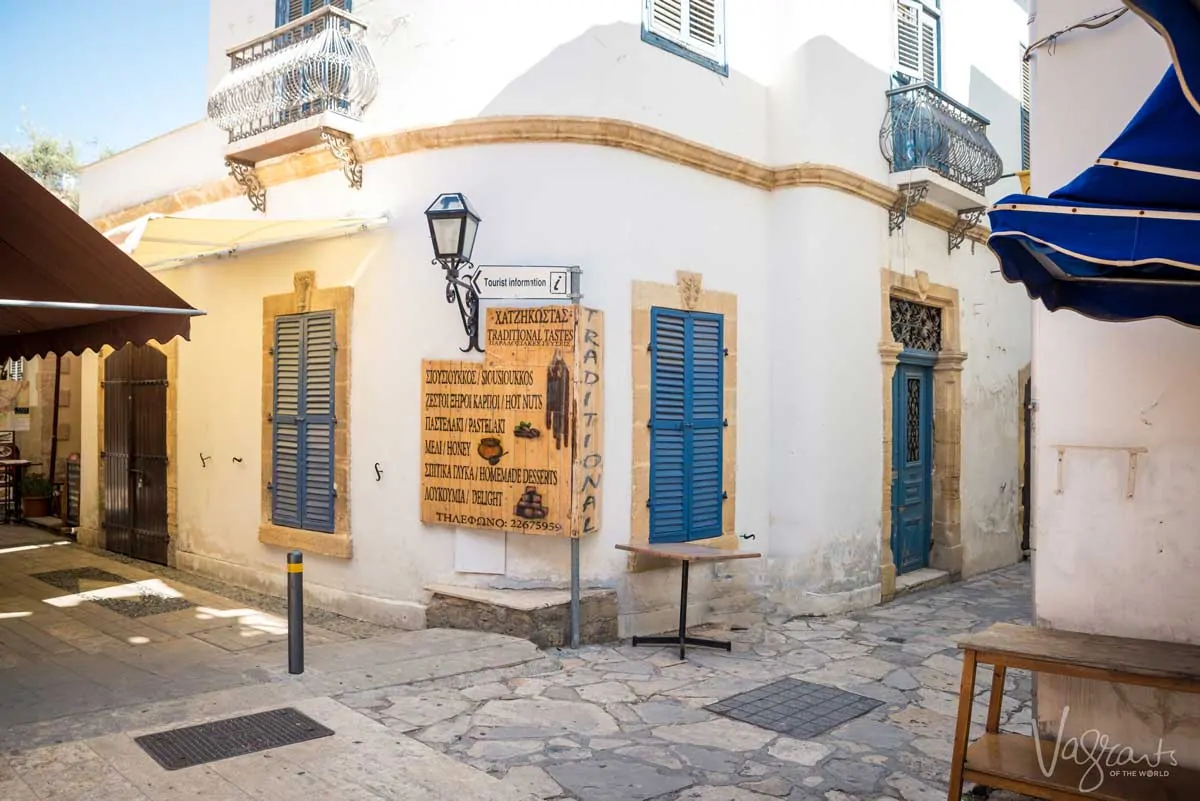 Now that unification talks have commenced, it is much easier to move between the Greek Cypriot south and Turkish occupied north since the Green Line was put in place in 1974.
Crossing the line has now become a right of passage for visitors to Cyprus, an exercise we recommend. Where else can you visit two countries without leaving one city?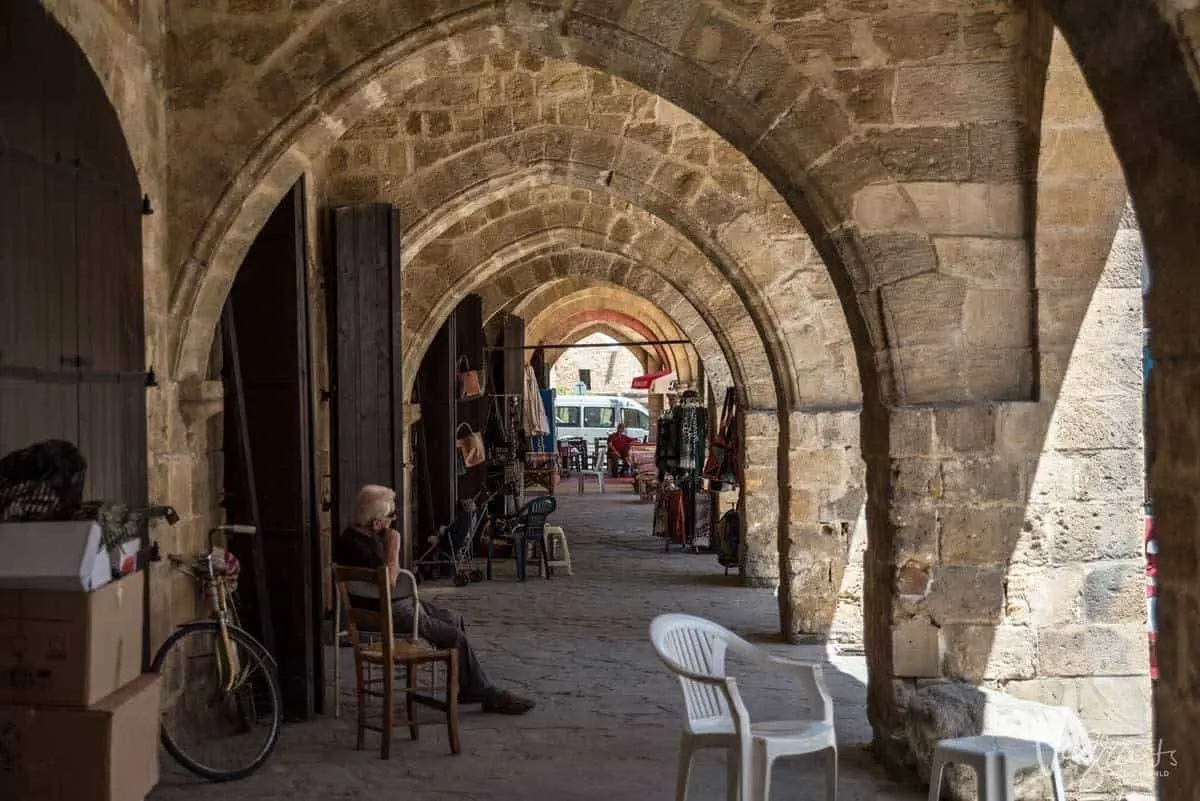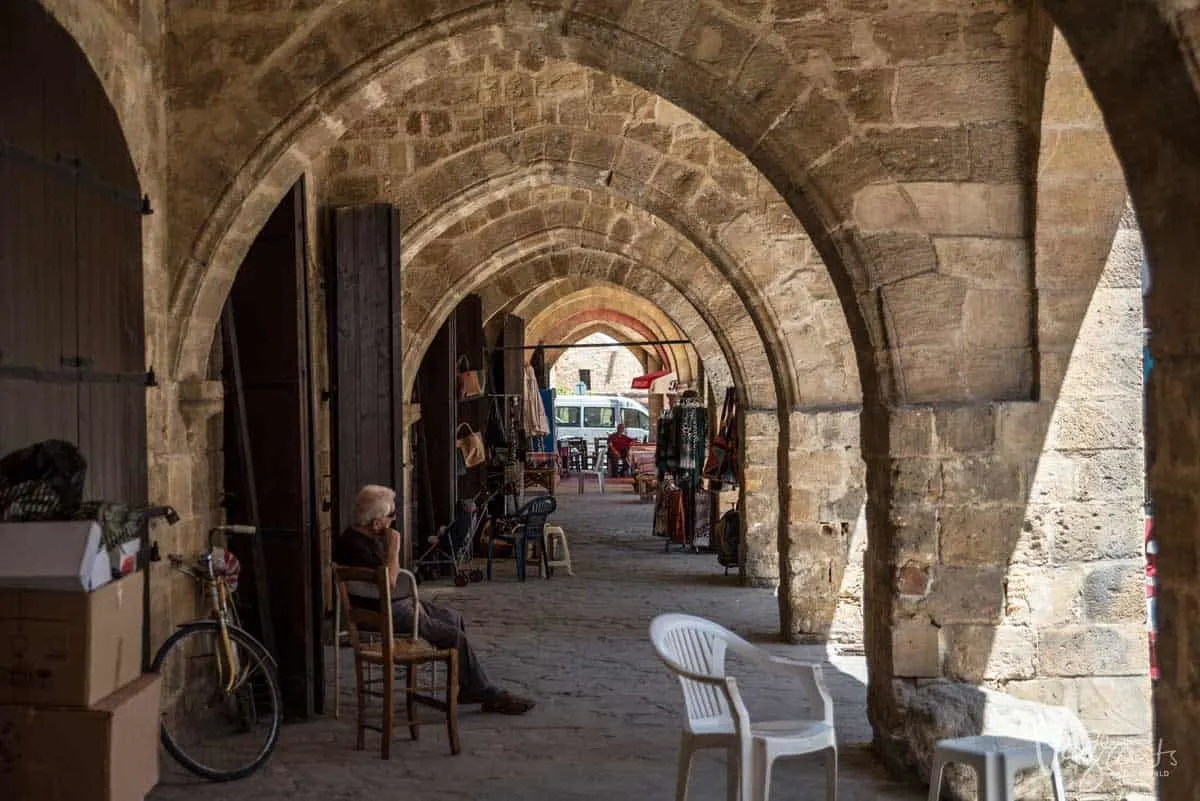 Wander the old towns on both sides of the line for a wonderful glimpse of contrasting cultures and a complex history.
Read our full article on crossing the border in Cyprus here.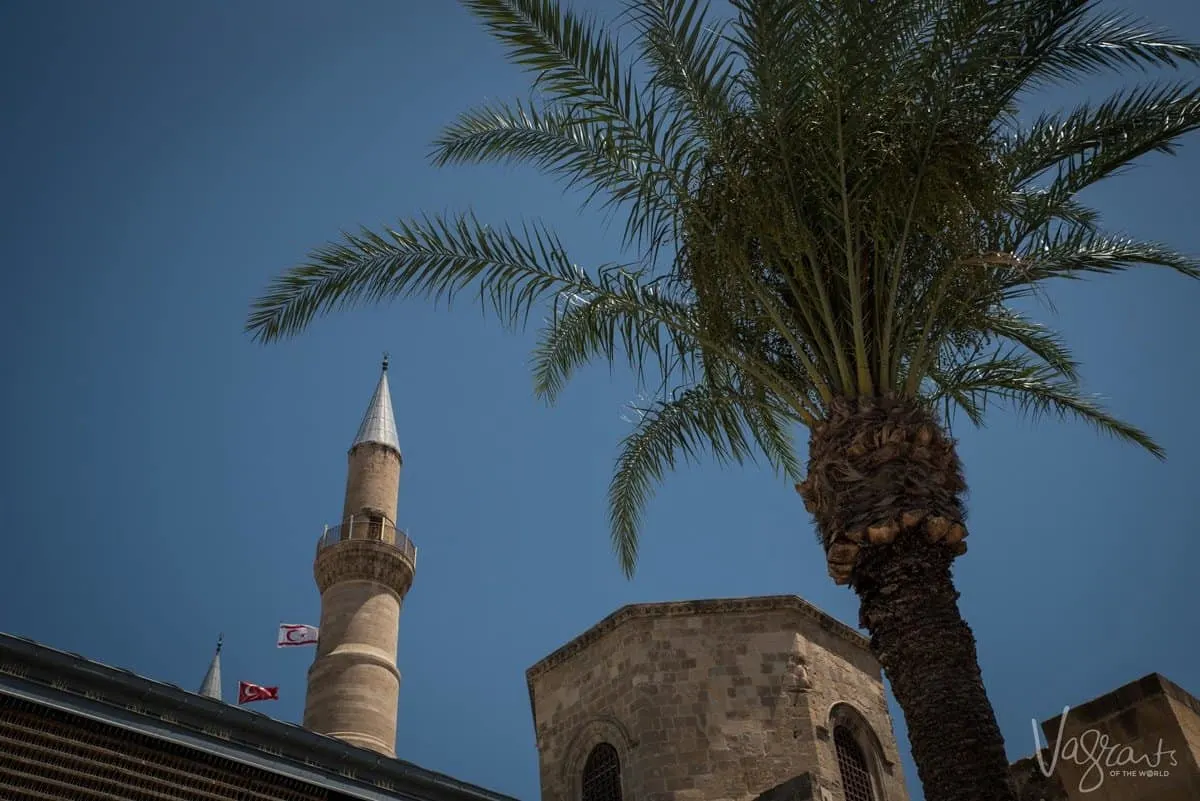 Paphos
Much like Limassol and Larnaca, Paphos attracts an international set of tourists to its beautiful beaches and bar lined shores, and Paphos caters accordingly. However, Paphos has the advantage of being the gateway to the stunning north-west coast and home to some pretty impressive archaeological treasures.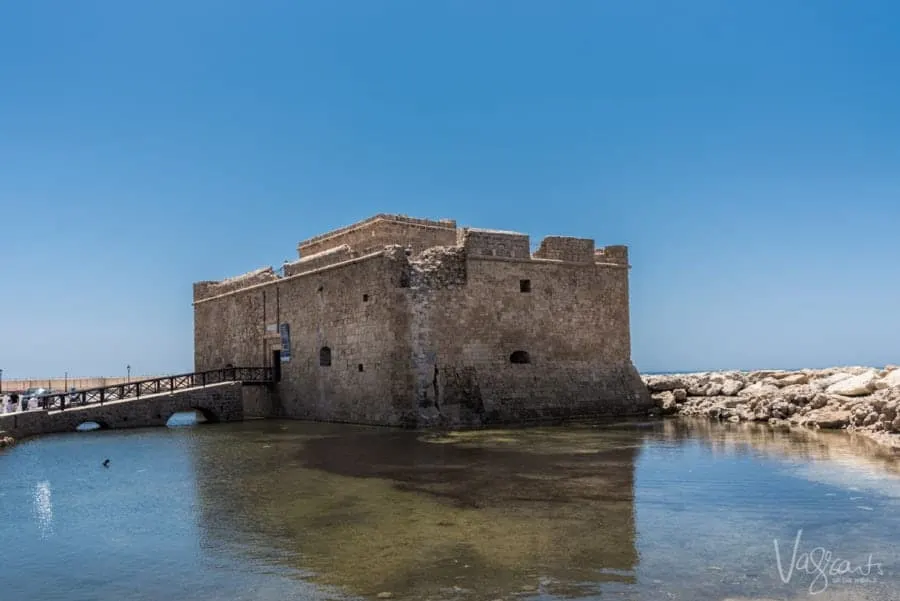 The Paphos Archaeological Park, a World Heritage Site since 1980 is one of the most impressive sites on the island.
The area, still under excavation, spans the city of Paphos. You will find impressive relics from prehistoric times, the middle ages and Roman times.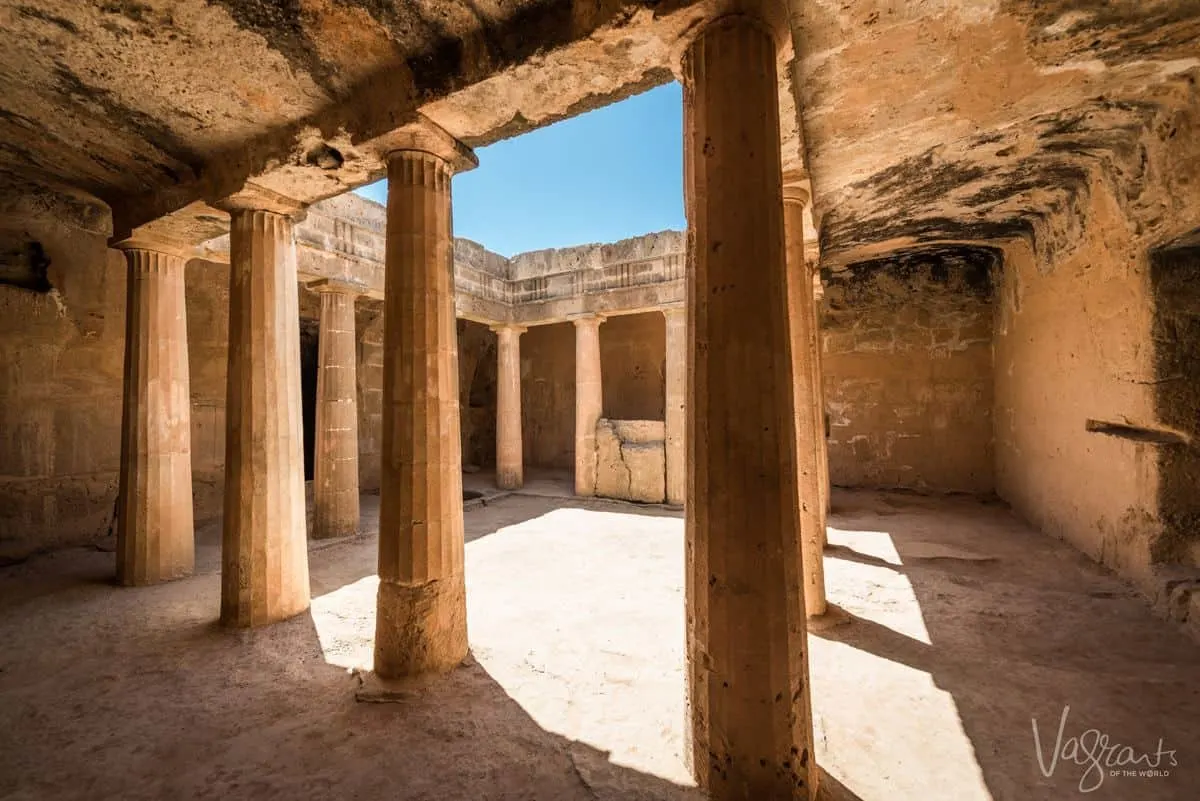 Aphrodite's Rock & The Sanctuary of Apollo
Driving from Limassol, north-west to Paphos provides some of the most breathtaking coastal views anywhere in the world. And, some of the most important archaeological sites.
Episkopi The Sanctuary of Apollo Hylates
Not far out of Limassol in Episkopi is the ancient monument dedicated to the god Apollo Hylates, one of the most important religious centres in Cyprus during ancient times.
The sanctuary is where Apollo was worshipped as the god of the woodlands. The site also offers some spectacular coastal views.
Aphrodite Beach
Imagine bathing in the sparkling clear waters beneath the very rock Aphrodite was said to be born. Petra tou Romiou or Aphrodite Beach is located in a stunning bay along the main road to Paphos.
As well as visiting the beach itself, there are some excellent vantage points where you can pull over for a scenic snap or two.
Cape Greco
Not far from the popular tourist area of Ayia Napa, on the southeastern cape, is Cape Greco. A protected nature park, it is very popular with visitors for its natural beauty, hiking and exquisite swimming waters.
Stunning sea caves both above and below the water make this a hot spot for divers. An abundance of sea life attracts recreational fishermen and the rocky coast leading to deep clear waters attract daredevil cliff jumpers. Cape Greco is a truly spectacular part of the island.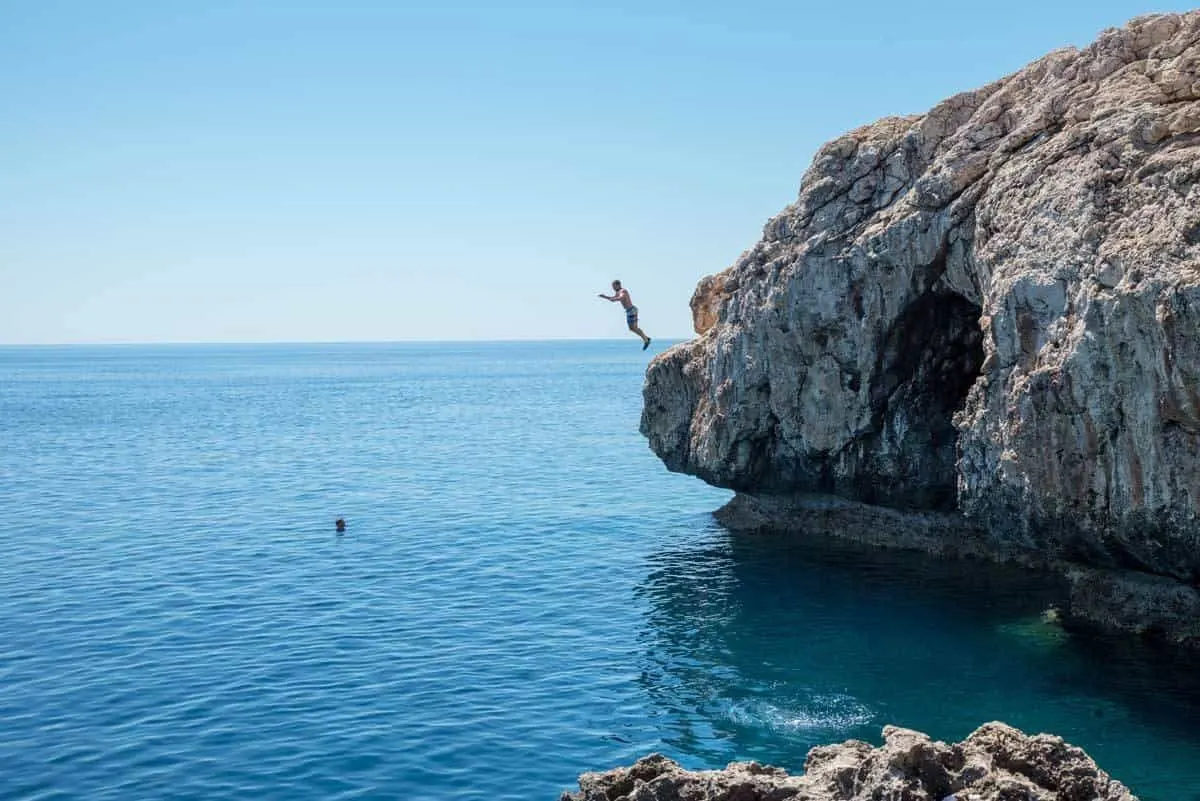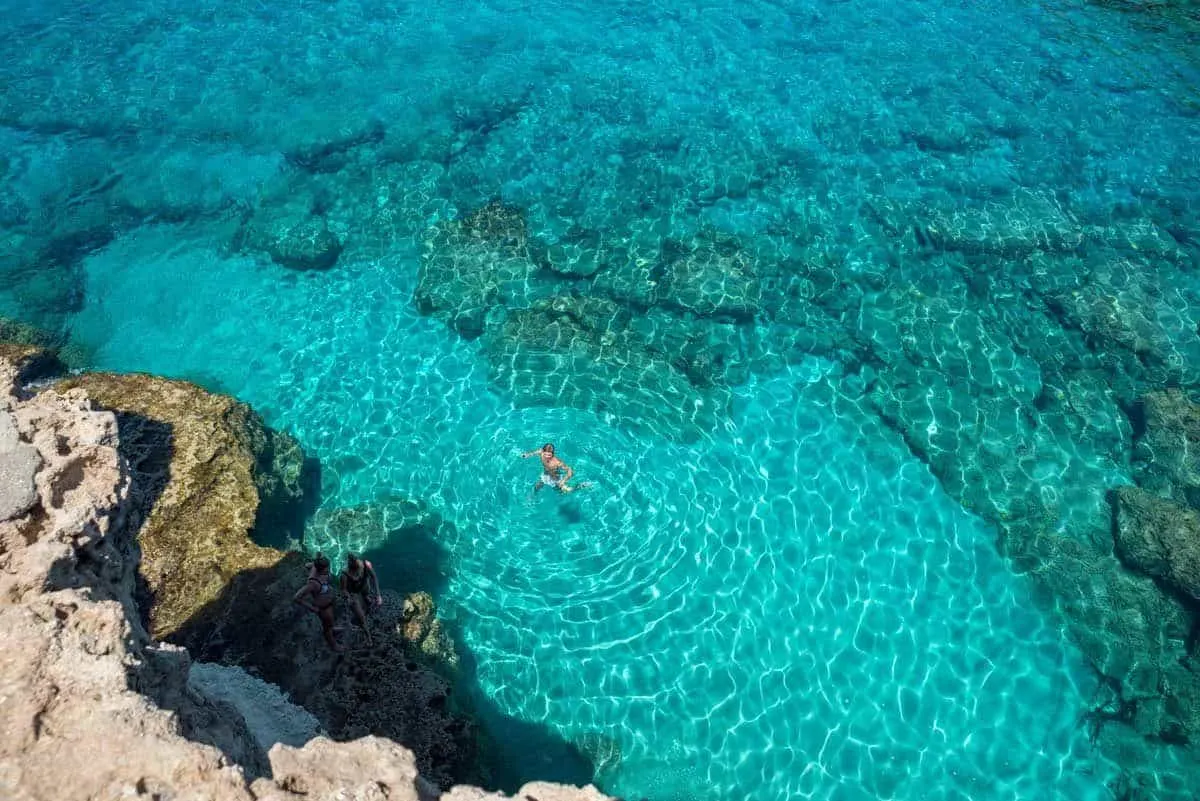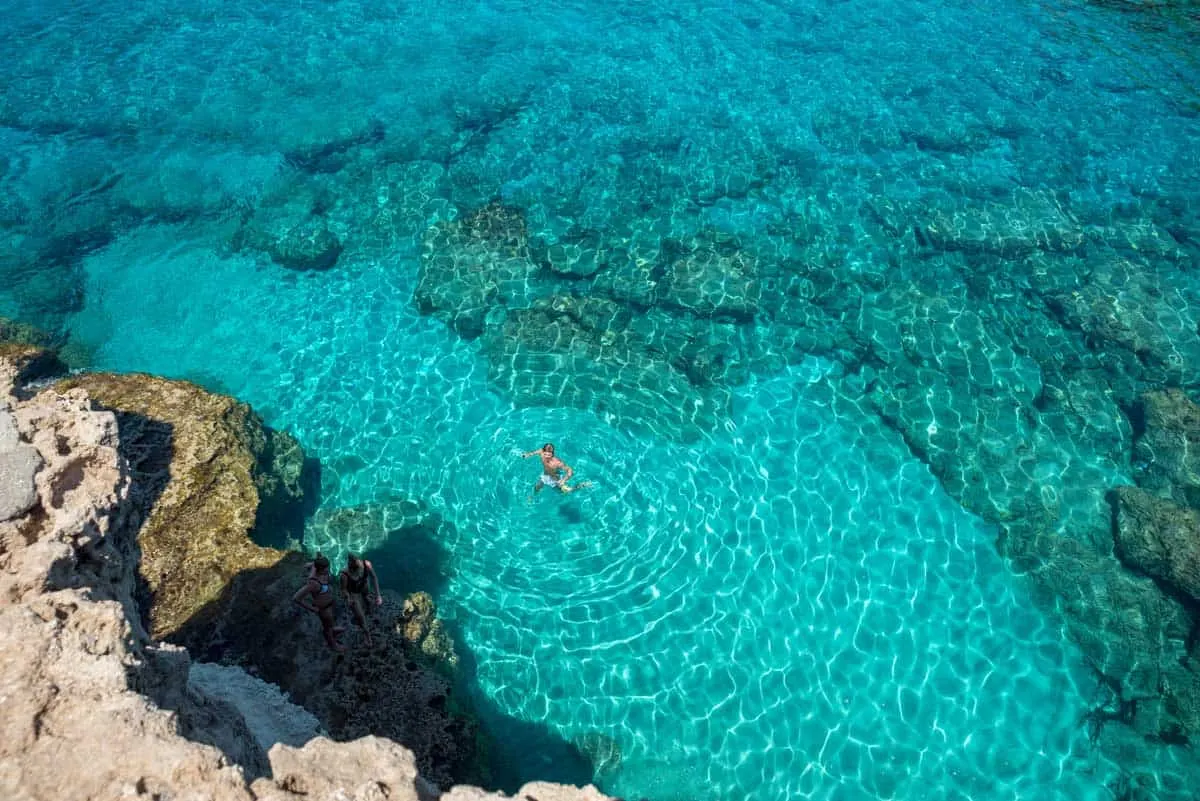 Troodos Mountains
Cyprus is one of those rare places where you can ski in the morning and be lying on the beach by the afternoon. When you get tired of endless beaches, head to the mountains to enjoy another side of Cyprus' great outdoors – The Troodos Mountains.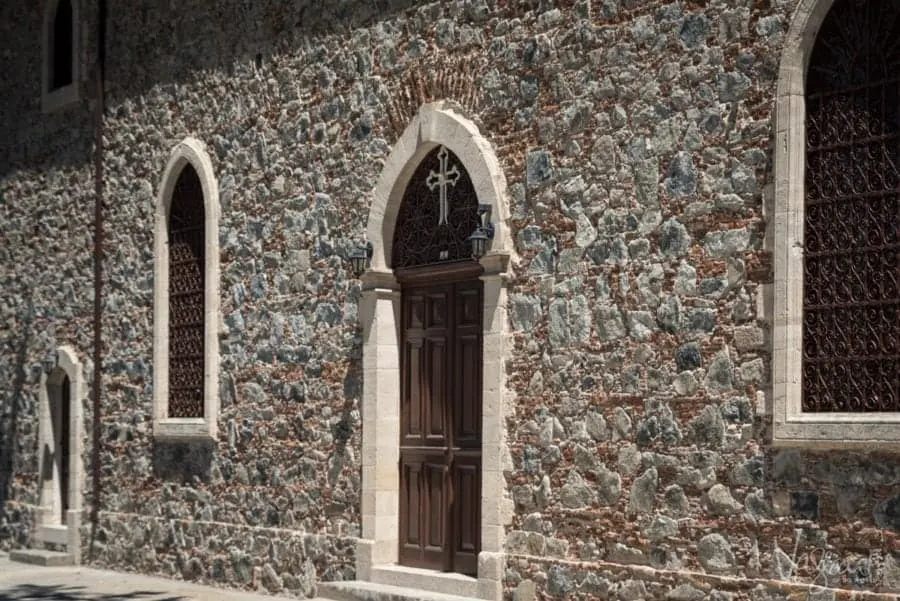 This lovely pine-clad mountain range offers a refreshing reprieve from the heat in summer and even skiing in the winter months. While popular with mountain bikers, hikers and of course bird watchers, it's not all about the outdoors.
Planning a Walking Holiday in Cyprus? Read our Walking Holiday & Hiking Packing List Before You Go.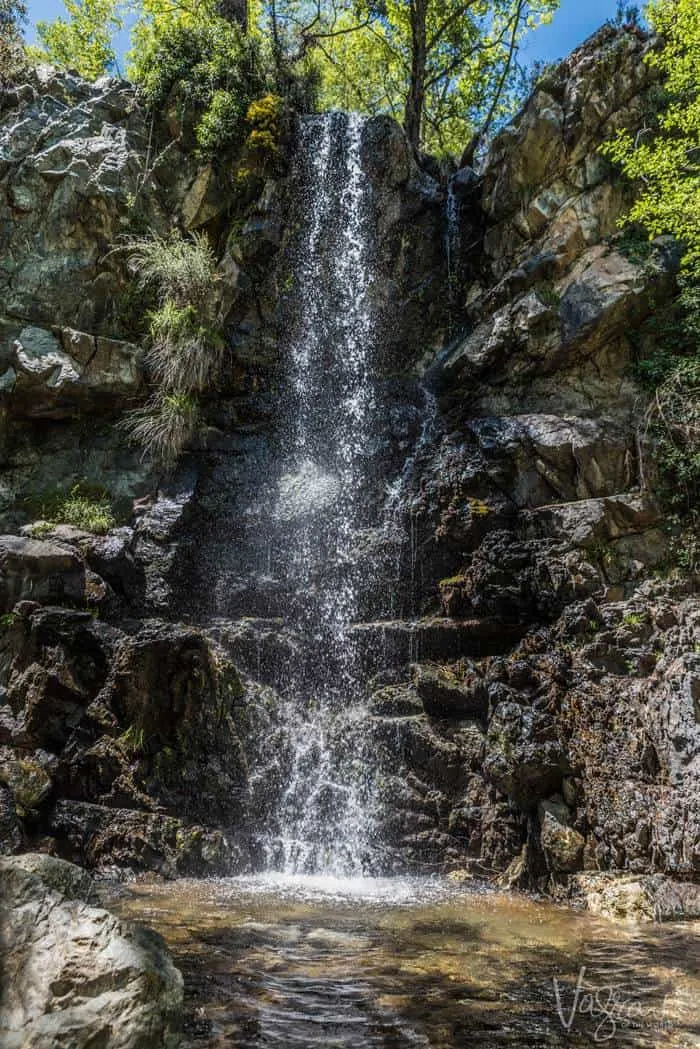 Explore picturesque villages that speak volumes of Cyprus' culture. Hidden monasteries and churches and some of Cyprus' best wineries.
Polis
Situated on the north-west coast of the island, Polis is the gateway to the Akamas Peninsular. Polis is a much smaller, more refined affair than the bigger centres of Paphos, Ayia Napa and the like. Polis is where Cypriots come for their holidays.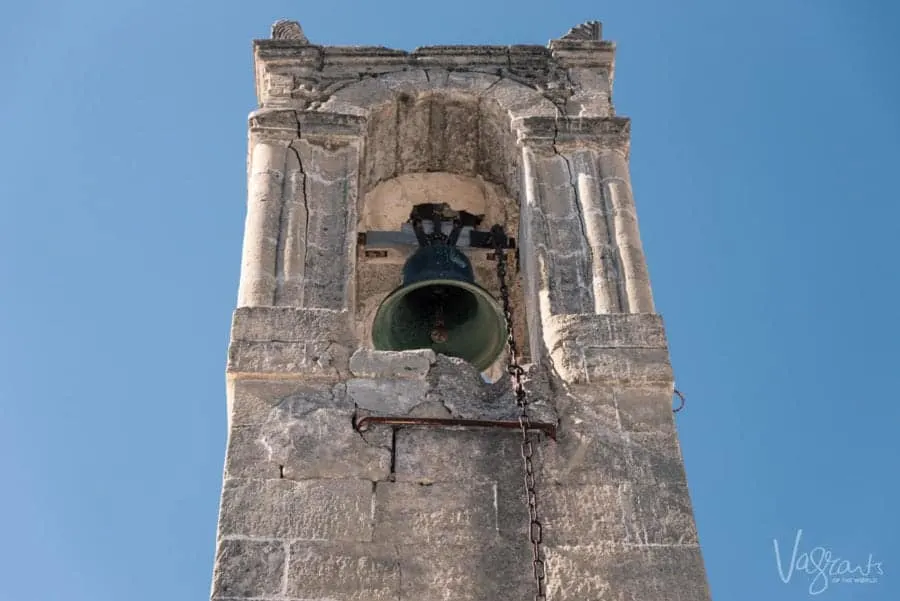 The pace is slower in Polis with a pleasant, laid-back atmosphere missing in the more prominent tourist areas. Here you can expect smaller villa styles of accommodation and boutique resorts.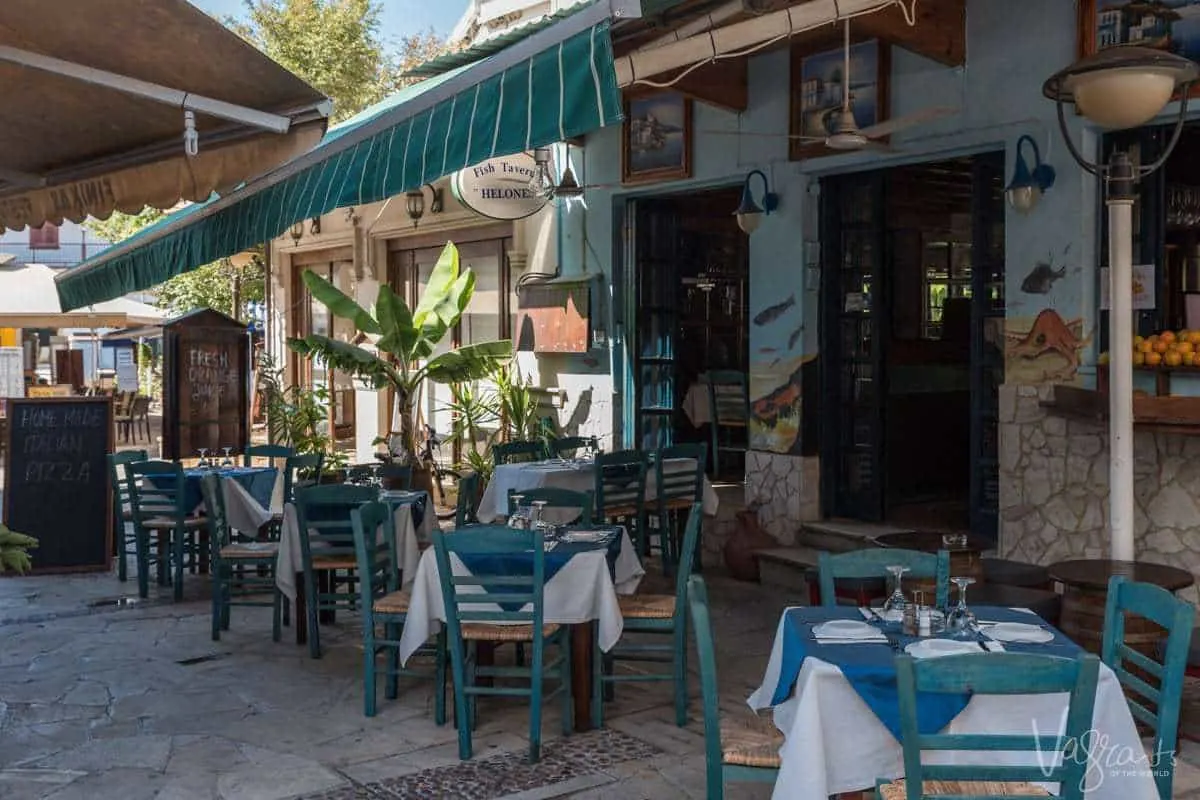 The small towns along this long stretch of beautiful coastline are a haven for those looking for lazy beach bars and traditional tavernas. Polis is the perfect place to position yourself to experience the best of the north-west coast from Paphos through to Akamas.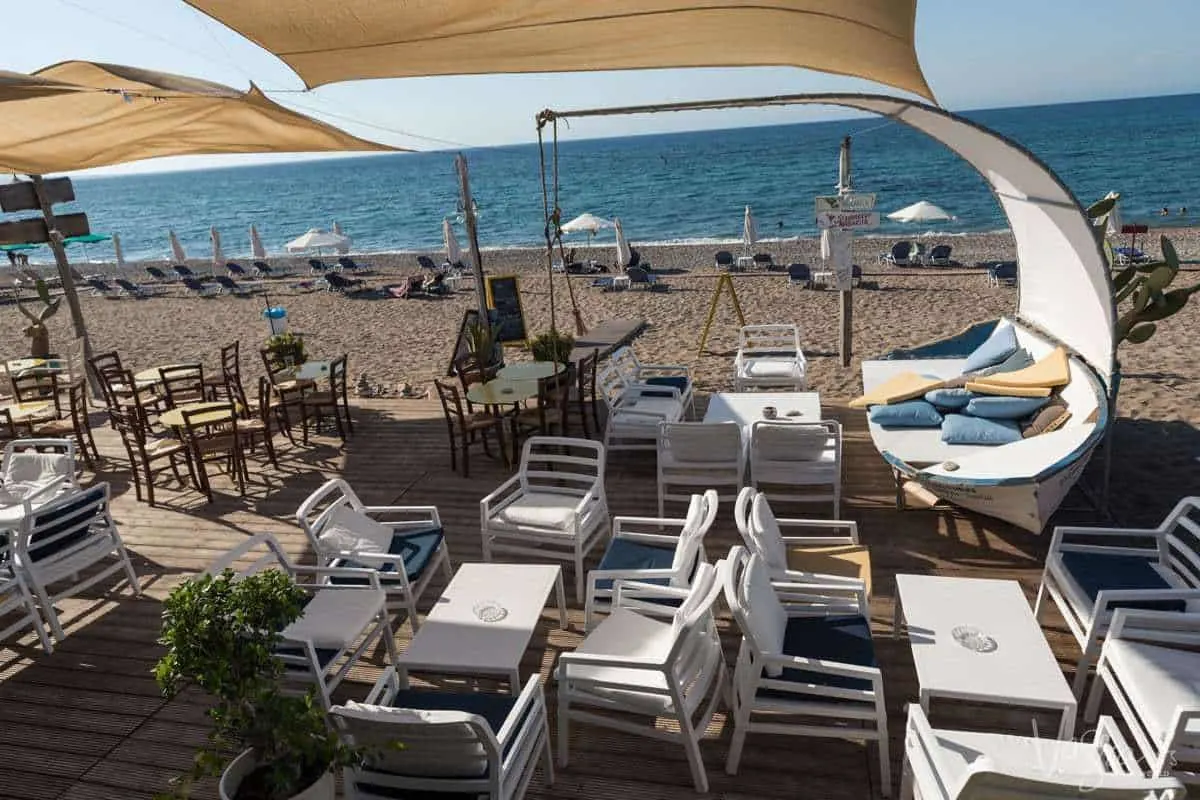 The Baths of Aphrodite
Akamas
The Akamas Peninsular is one of Cyprus' last remaining wildernesses. The thickly headed woodland has little in the way of roads running through it so much of the area may only be accessed by 4WD, boat, mountain bike or by foot.
Akamas is one of the islands natural treasures attracting visitors for the abundance of natural beauty and experiences on offer-
The loggerhead turtle sanctuary at Lara Bay.
The baths of Aphrodite where the goddess herself is said to have bathed.
The Avakas Gorge
The famous Blue Lagoon to name a few.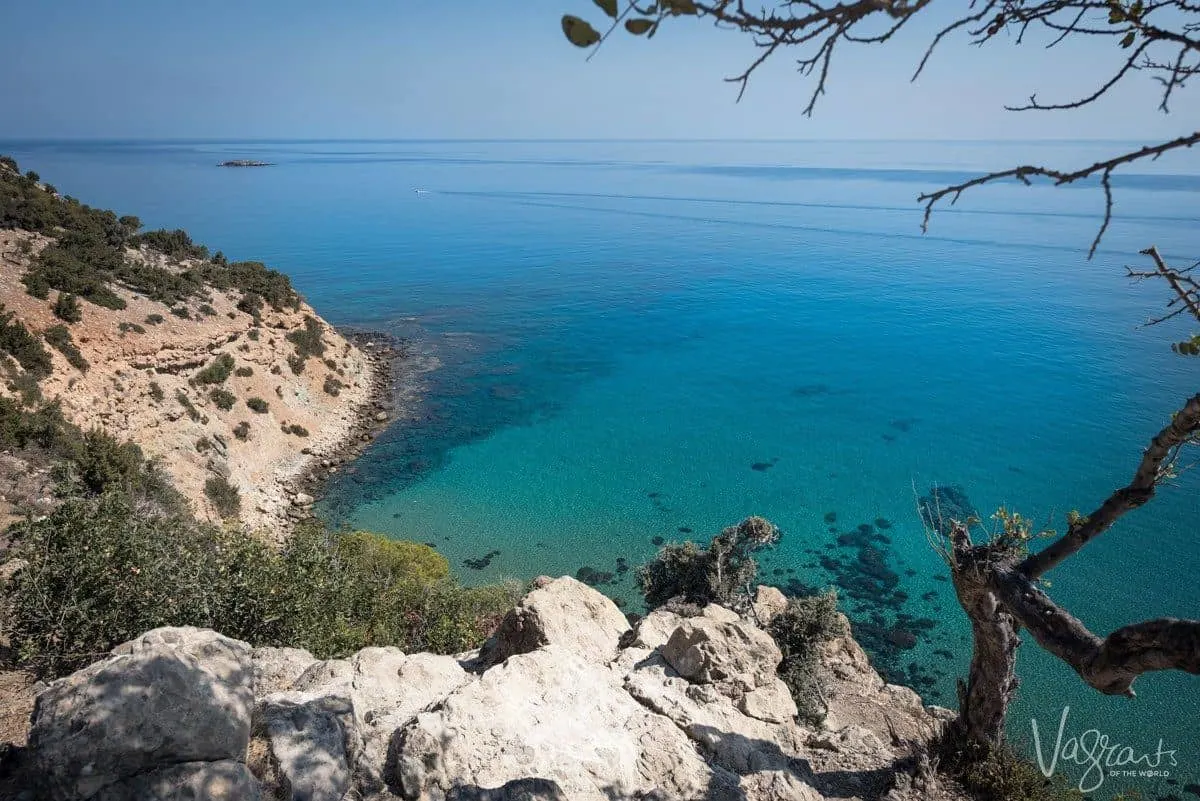 Culinary Cyprus
Eating in Cyprus is as much an activity as heading to the beach or hiking through the Troodos mountains. Cypriots take their food seriously and dining out is rarely a small affair.
With good helpings of Greek, Turkish and Middle Eastern influence, there is so much fabulous food to explore in Cyprus. Expect culinary treats such as the islands own halloumi cheese, hummus and the traditional spicy grilled sausage Sheftalia. Throw in incredible kebabs and of course big helpings of fresh seafood.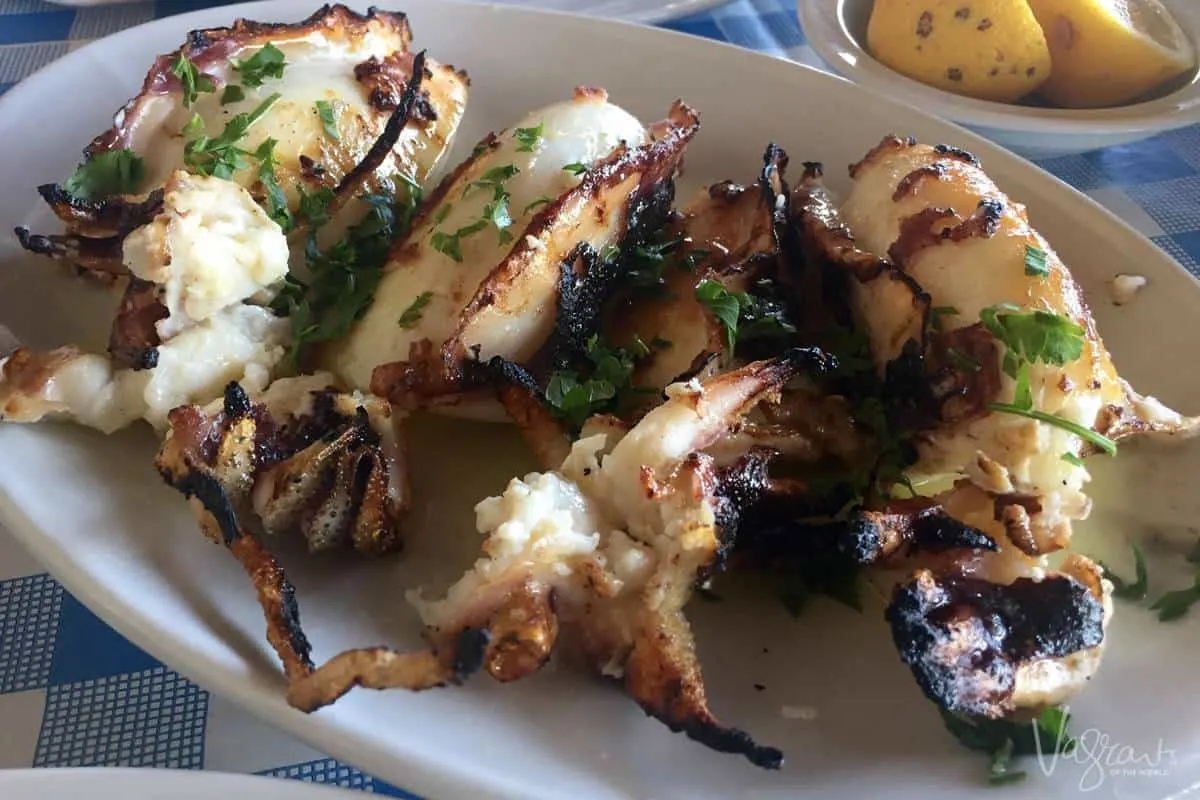 Enjoy Meze
Meze is a popular way of eating in Cyprus and a great way to sample everything on offer. Restaurants offer set price meat or fish meze meals but be warned; servings are never small in Cyprus.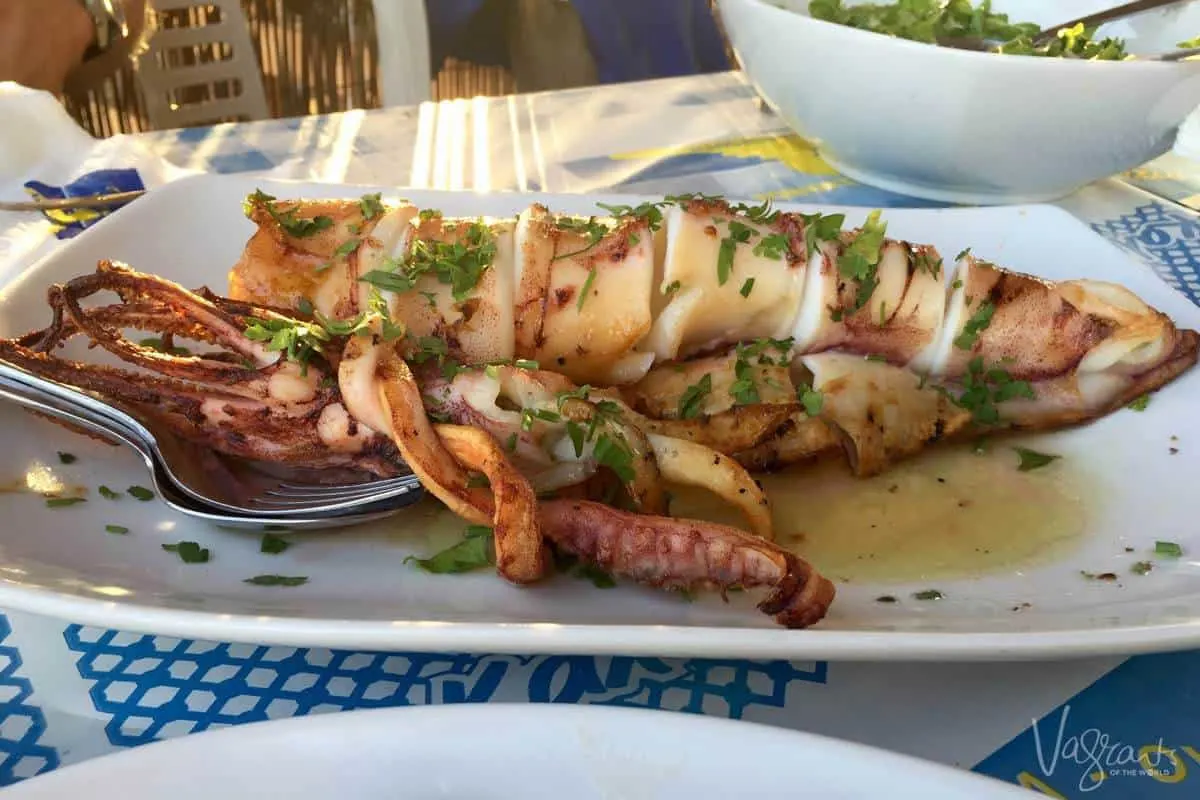 And while you will find many places catering to the English tourist and ex-pat trade (cod and chips anyone?), if you want to eat like a local, look for any restaurant doing a roaring trade on a Sunday, and you will be guaranteed you have found the right place.
Cypriots head out in droves on Sunday to dine with friends and family. Beachfront restaurants even extend their alfresco dining onto the waterfront to cater to the crowds. It is a lovely affair and a true Cyprus experience.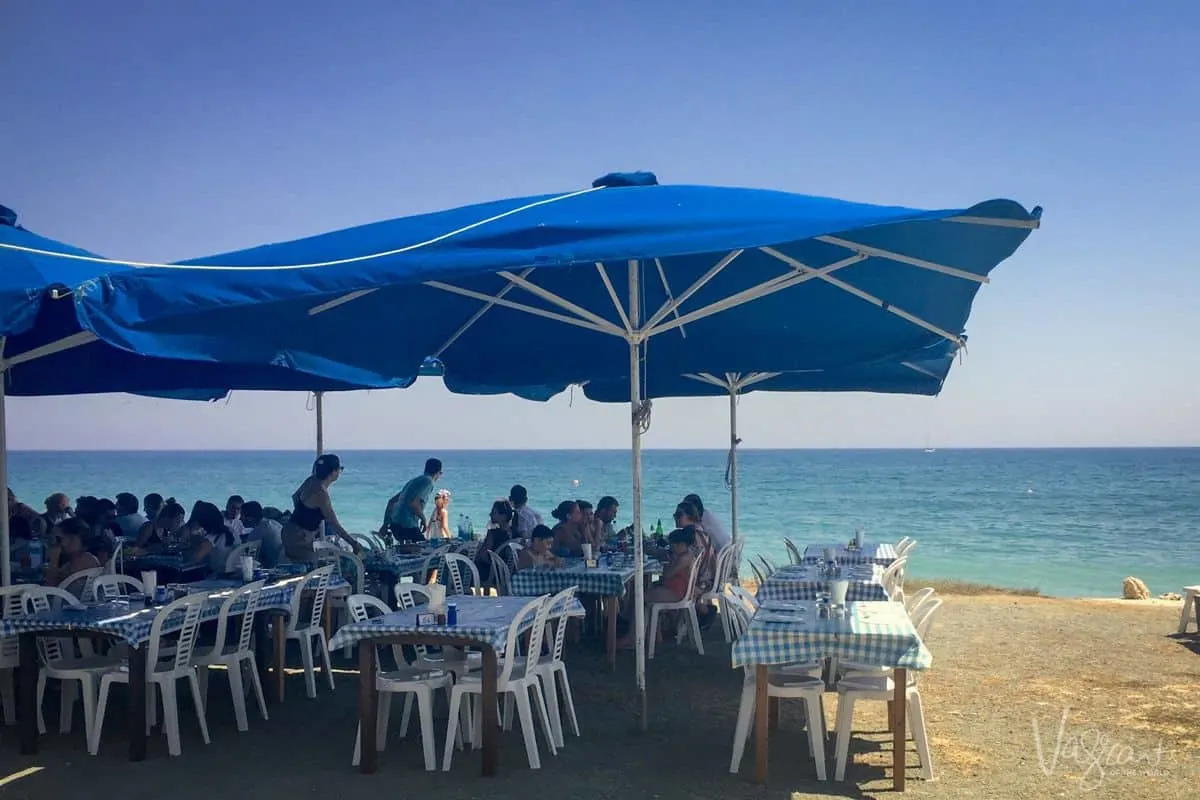 ---
While this is not the entirety of what Cyprus has to offer, all of these experiences guarantee you will enjoy the best of Cyprus. After all, you could spend a lifetime just naming every beautiful beach this lovely island has to offer.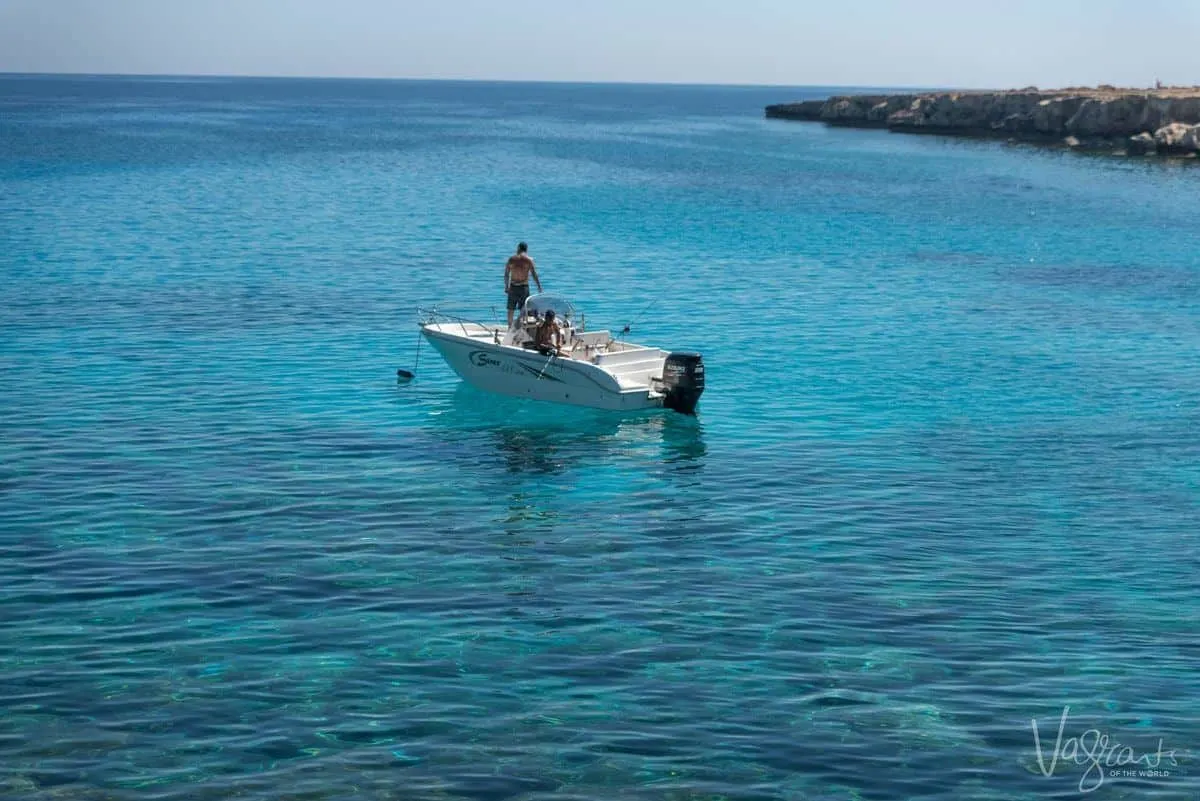 ---