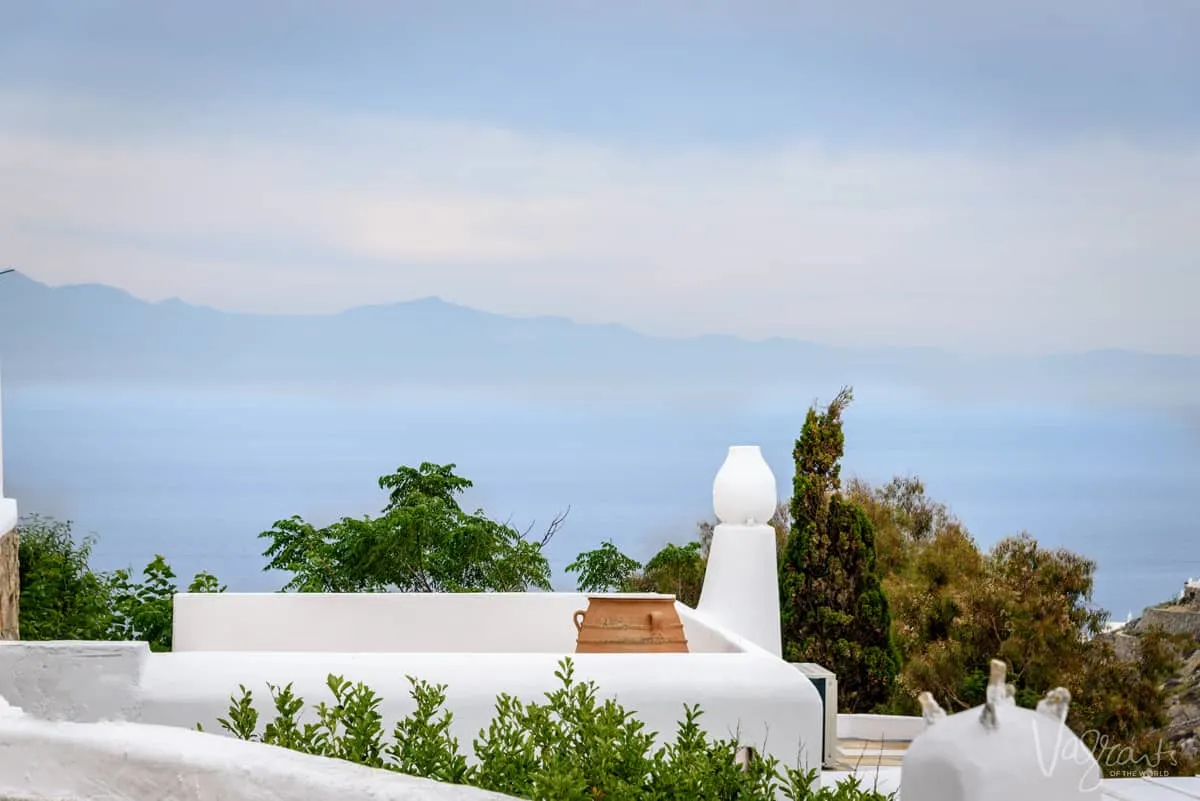 But if you are looking to escape the cold and darker days, there are loads of gorgeous European sun destinations to choose from. Maybe you could even combine some of the best winter destinations in Europe with a snowy getaway followed by some basking in the sun.
These are some of Europe's best warm winter destinations to escape the cold.
You Might Also Like: See our top pick for the best places to visit in Europe in December for winter sun, Christmas markets, shopping, and more.
Best European Winter Sun Destinations
If your heart is set on a European island vacation this winter, there are several stunning island destinations where you can escape the cold to enjoy some warm winter weather.
If you're not sure exactly where you'd like to go, head to the south of the continent for some of the warmest countries in Europe during winter. Countries such as Portugal, Spain, Greece, Malta, and even Turkey. The further south you go, the warmer it will be. Just don't forget, while often sunny, the Mediterranean can also pack a punch with cold winds in winter.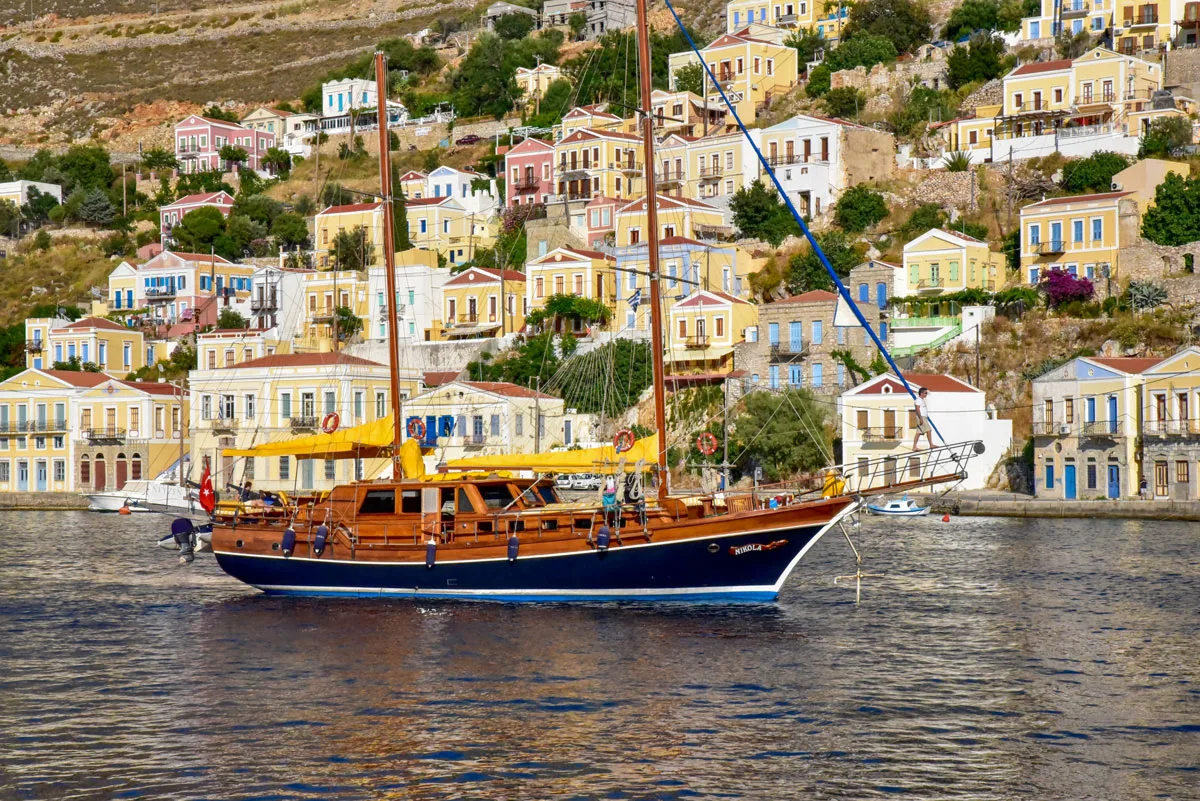 The Canary Islands
A popular winter sun destination for many Europeans, the Canary Islands are a quick trip from mainland Portugal or Spain. While this archipelago does have some rainfall in the winter months, there are plenty of sunny days between December and April, offering some of the best weather in Europe during the winter season.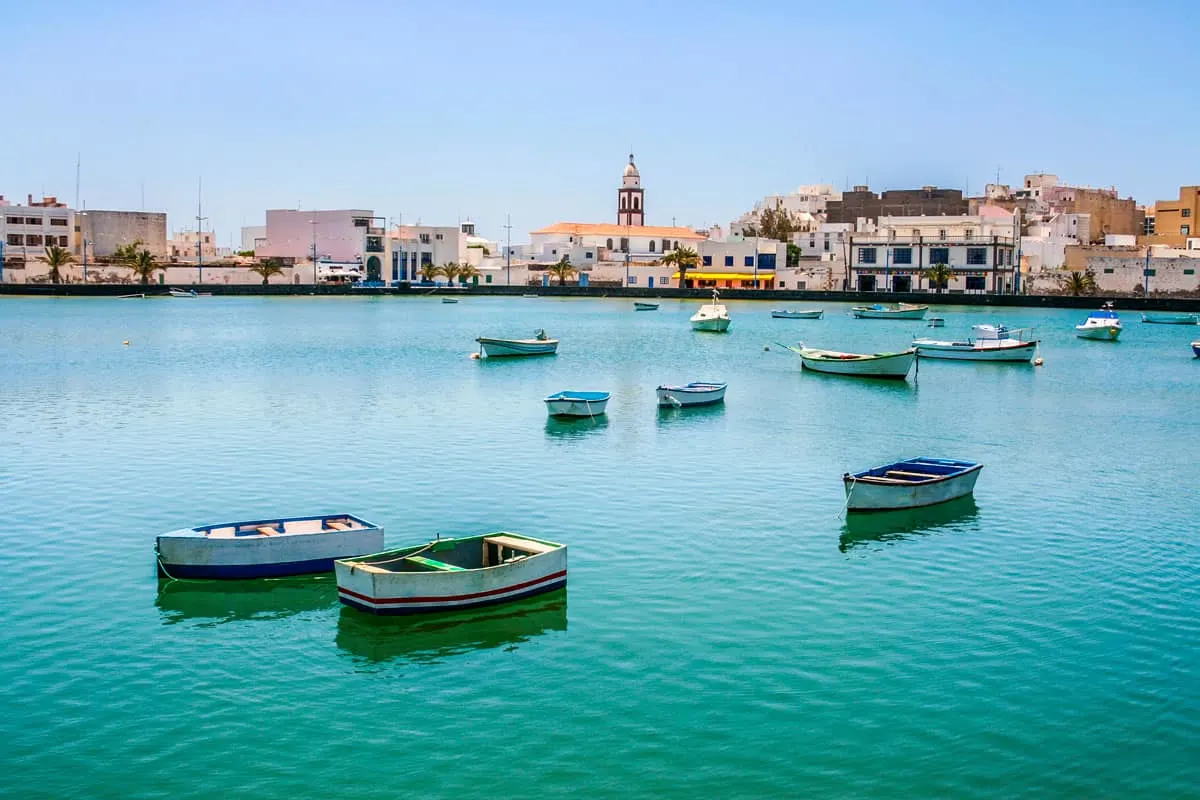 Seven islands make up this part of Spain, each with its unique offers. The most popular destinations include Lanzarote, La Palma, Tenerife and Gran Canaria. While the beaches are a big drawcard, hiking on the Canary Islands is very popular, especially during winter. You can even see a volcano in Lanzarote and hike through some fascinating vineyards in lava fields.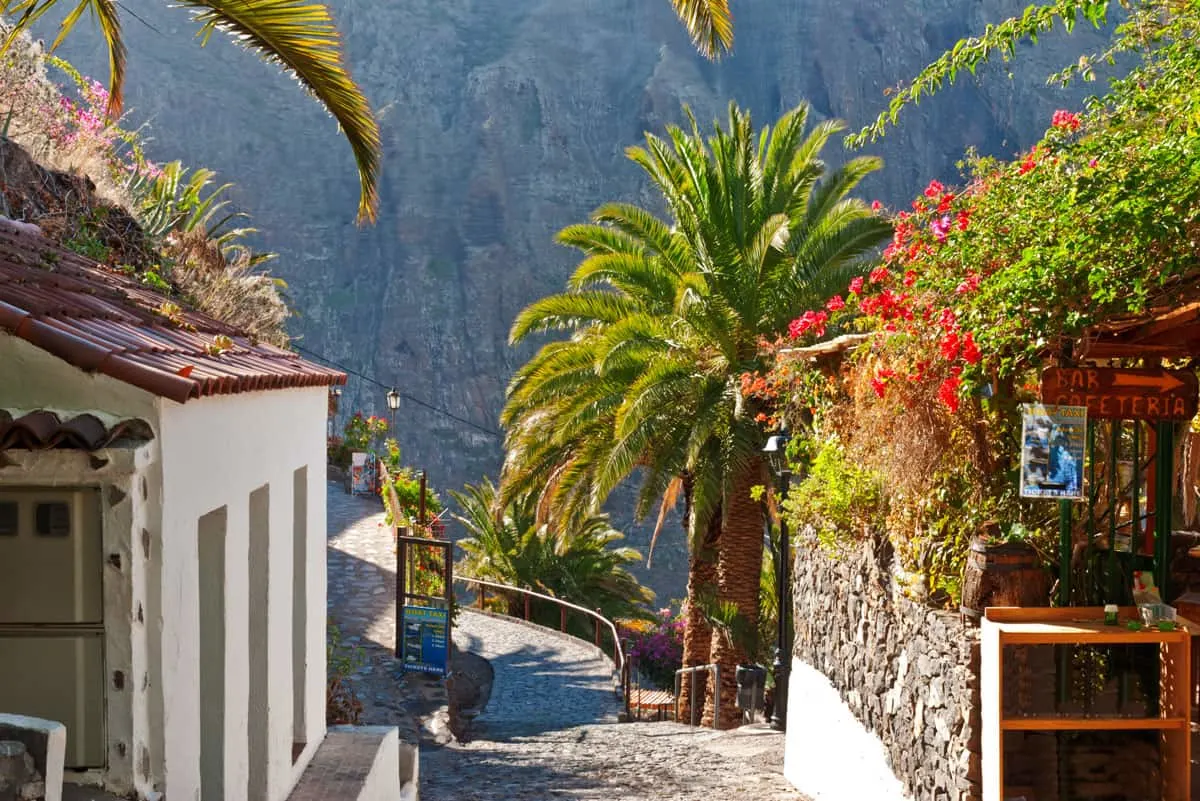 The Canary Islands boast an average temperature of 21°C (70°F) during the winter months, making it one of the warmest places in Europe in January. Thanks to the excellent winter weather, it can get still crowded in winter, so plan ahead for the best deals, or have your winter sun adventure in December when it is quieter.
Cyprus
For another incredible warm-weather winter escape, Cyprus is an excellent option for winter island holidays in Europe. This Mediterranean island has lovely, temperate winters. The best time to go? February and March are just about perfect. Cyprus has a beautiful climate that is very agreeable in the winter months, with an average temperature of around 22°C (71°F) during the days.
There is so much to do in Cyprus any time of year. Winter is still perfect for the island's pristine beaches; it's a much more congenial climate for exploring the island's many historical sites, and it's a great time of year for hiking in the Troodos Mountains and Akamas National Parks.
What many don't know, Cyprus also has snow on the mountain in winter, and there is a small but good ski field offering around six runs from beginner to advanced. It's one of those rare destinations where you can ski in the morning and hit the beach in the afternoon.
Another unique aspect of Cyprus is the island is actually two countries; Greece and Turkey. Crossing between the two countries in Nicosia is one of those must-do things to do in Cyrpus.
Greece
If you're looking for the ultimate winter island escape, then Greece is another great option. The Mediterranean country has so many beautiful islands that make Greece one of the best warm-weather escapes in Europe. It's also a time when you will get the best deals so you can stay longer and don't have to compete with the crowds.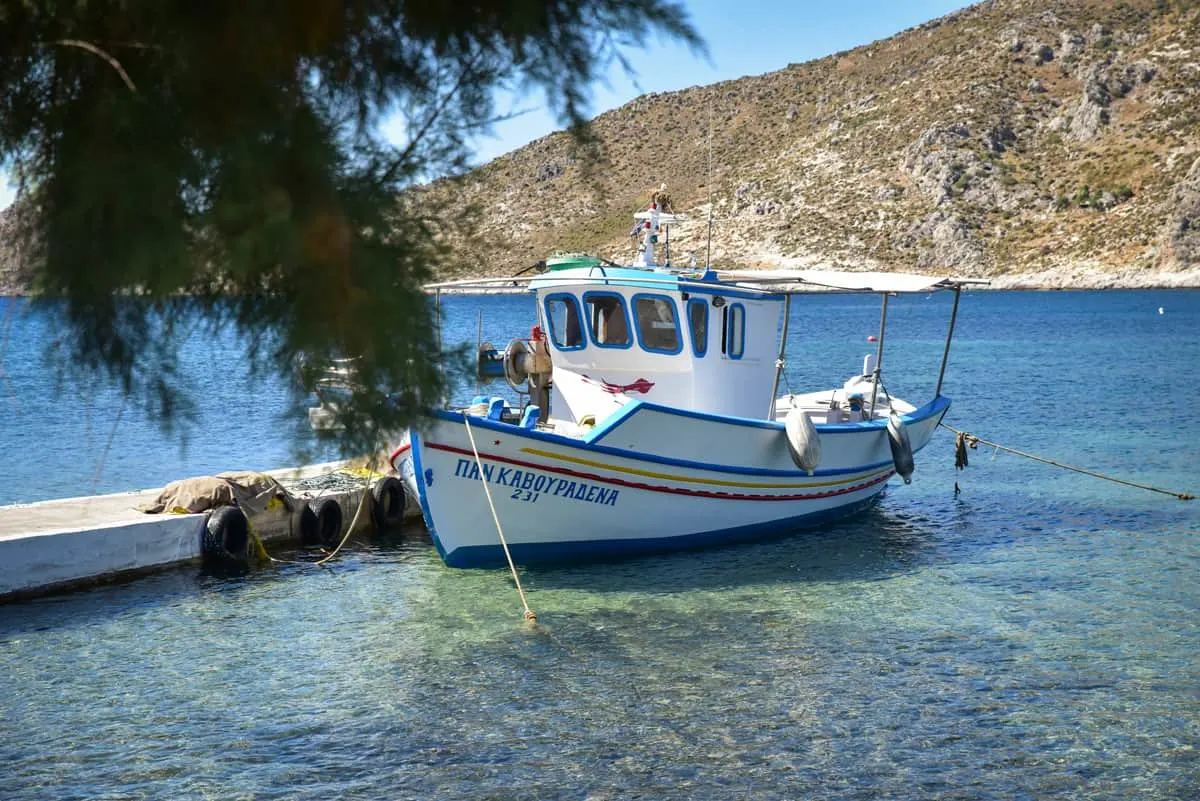 Leros and Mykonos are two great islands with mild winter temps. Expect an average temperature of around 17°C (62°F) between January and March. Another excellent destination for your winter break is Skiathos, which boasts fantastic beaches and scenery.
Some Greek Islands will become sleepier in the non-tourist months, but this isn't always a negative. The Greek Islands are not just perfect for those looking for milder winter temperatures but also for a laid back vibe with plenty to explore. It's also a great time of year to really get to know the local side of an islands culture.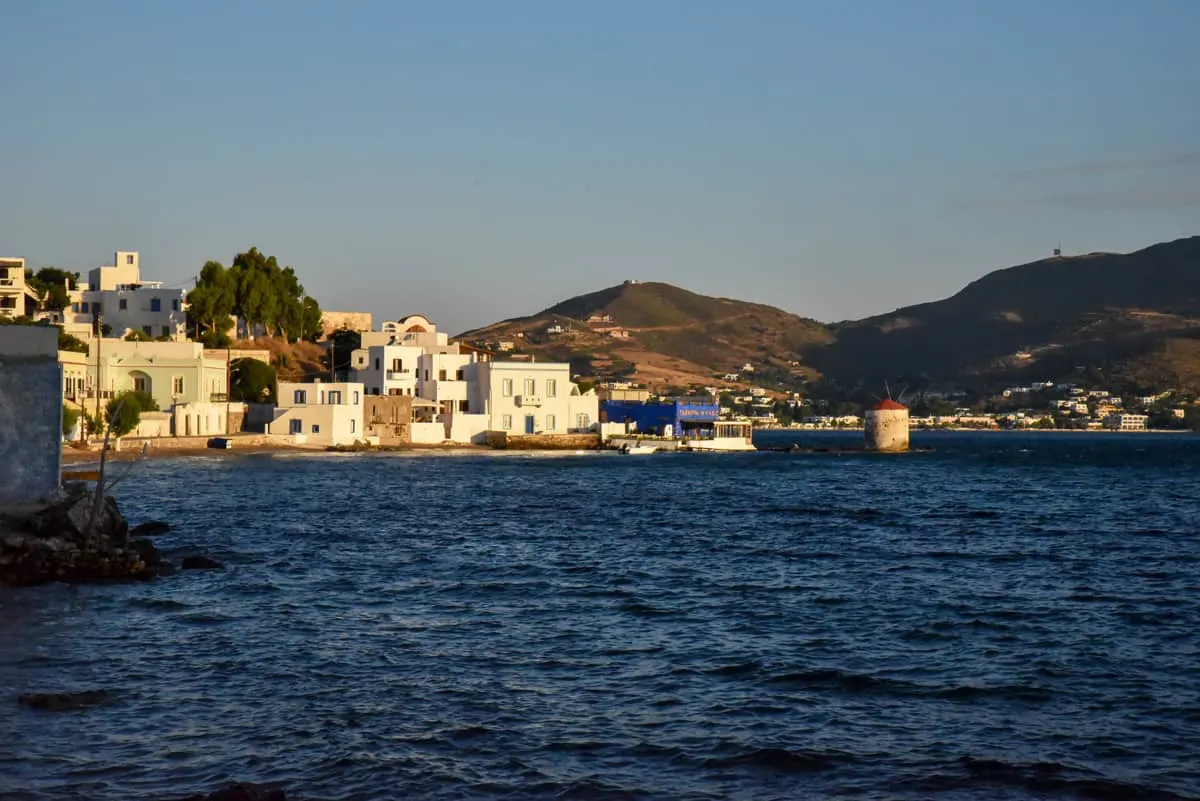 Crete & Rhodes
Crete, for example, has some of the warmest winter temperatures in Mediterranean Europe over the autumn due to its southerly position. However, Crete lacks the retiree ex-pat populations of some other warm European destinations but a booming university population, much like Rhodes. So you can have the best tourist sights to yourself while still enjoying a lively island community and some winter sunshine.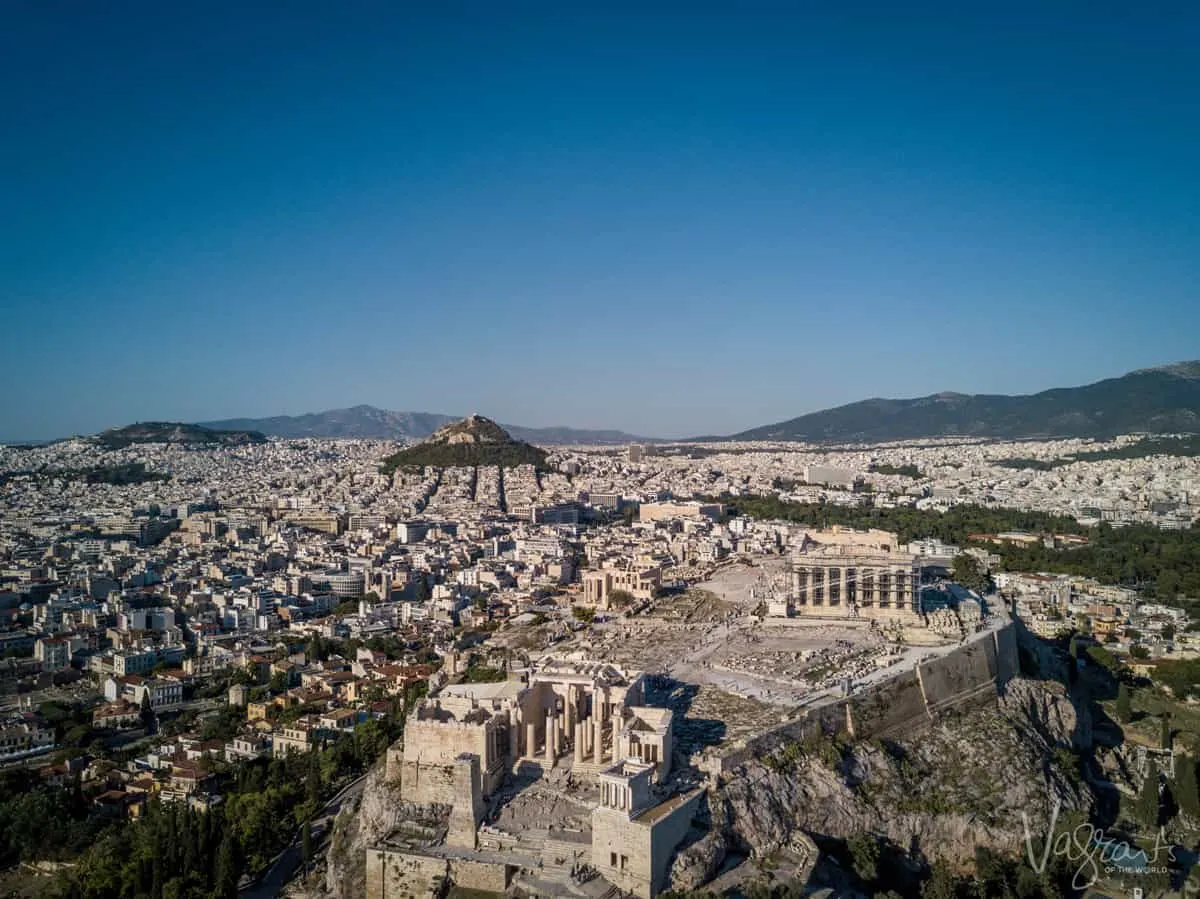 If you're more interested in an urban environment. With plenty of history, both modern and ancient, Athens is one of the most interesting in Europe. In December and January, Athens can be a little cool, but early and late winter are perfect temperatures for exploring the many outdoor historic sites. It's much nicer to climb the Acropolis in 17°C (62°F) rather than 40°C + (104°F +) in summer.
Seville
Seville, the capital of Spain's southern Andalucía region, is officially Europe's warmest city year-round. With average daily temperatures of 16°C (61°F) and no shortage of sunshine, it's not surprising people say, "Seville doesn't really do winter."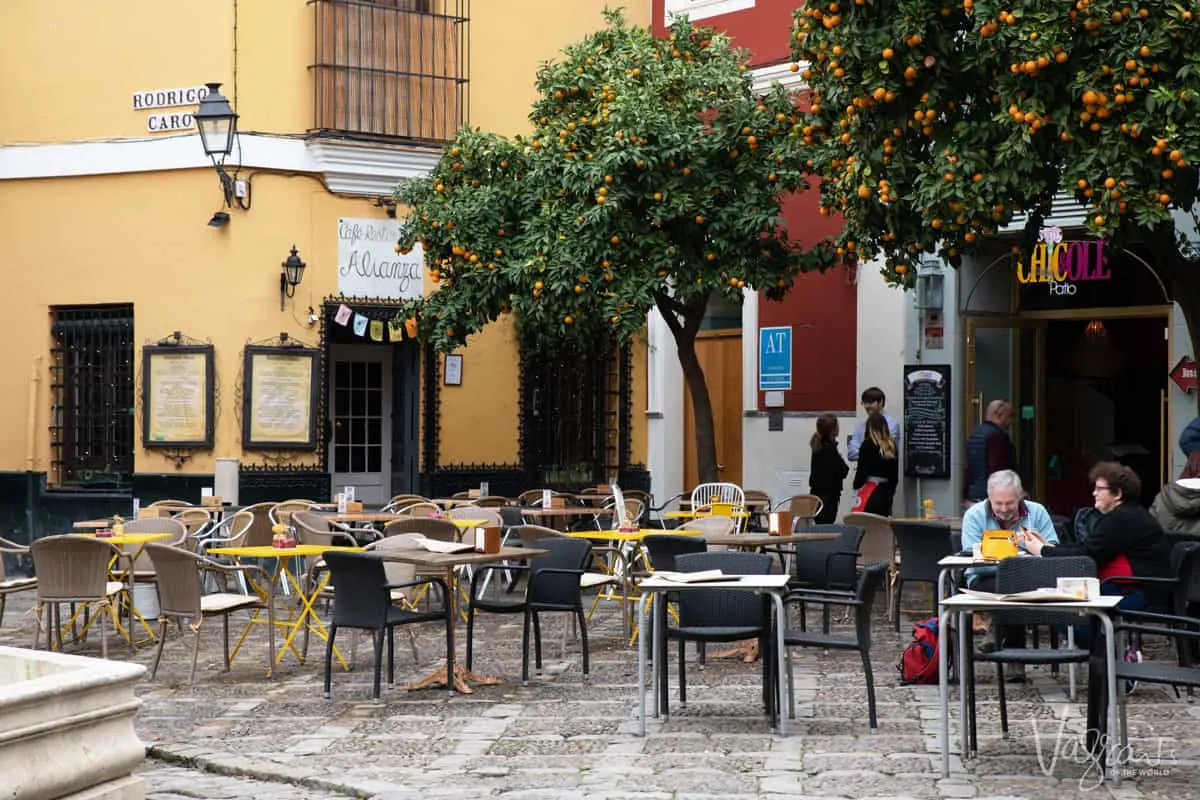 When compared to the soaring temperatures of summer, which often exceed 40℃ (104℉), winter is the perfect time to explore one of Spains most magical cities.
The home of tapas and flamenco, there is so much to do in Seville. From the Real Alcázar to the Seville Cathedral and the magical Plaza España. Or take your time exploring the orange-scented maze of streets and plazas, one tapas bar at a time.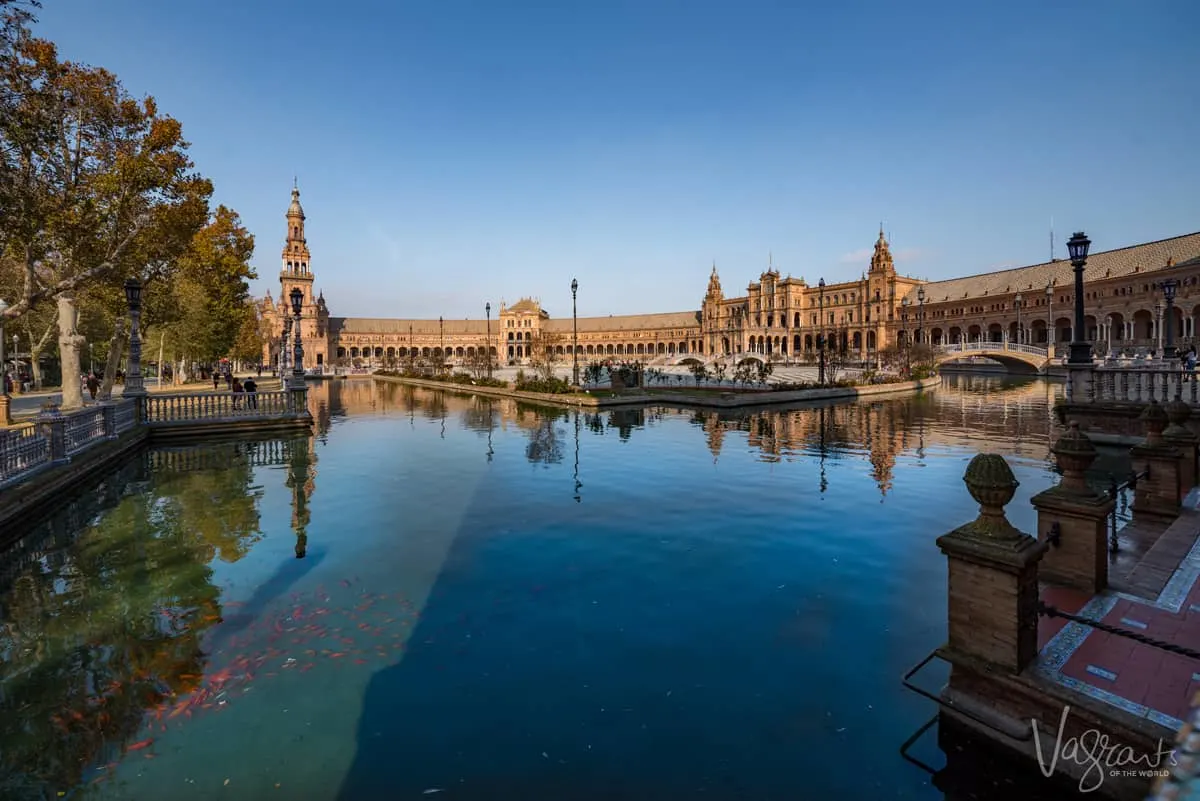 Seville is also an excellent base for day trips to some of Andalucía's other warm-weather destinations such as Ronda and the route of the White villages or the seaside town of Cadiz. You can start searching the best areas in Seville to stay here.
Mallorca Island – Spain
Mallorca boasts beautiful landscapes and stunning architecture throughout its many towns and cities. With a pretty good all year round population, this part of Spain can still attract quite a lot of visitors in winter, so you'll have plenty of options, but it is still advised to plan for the best prices.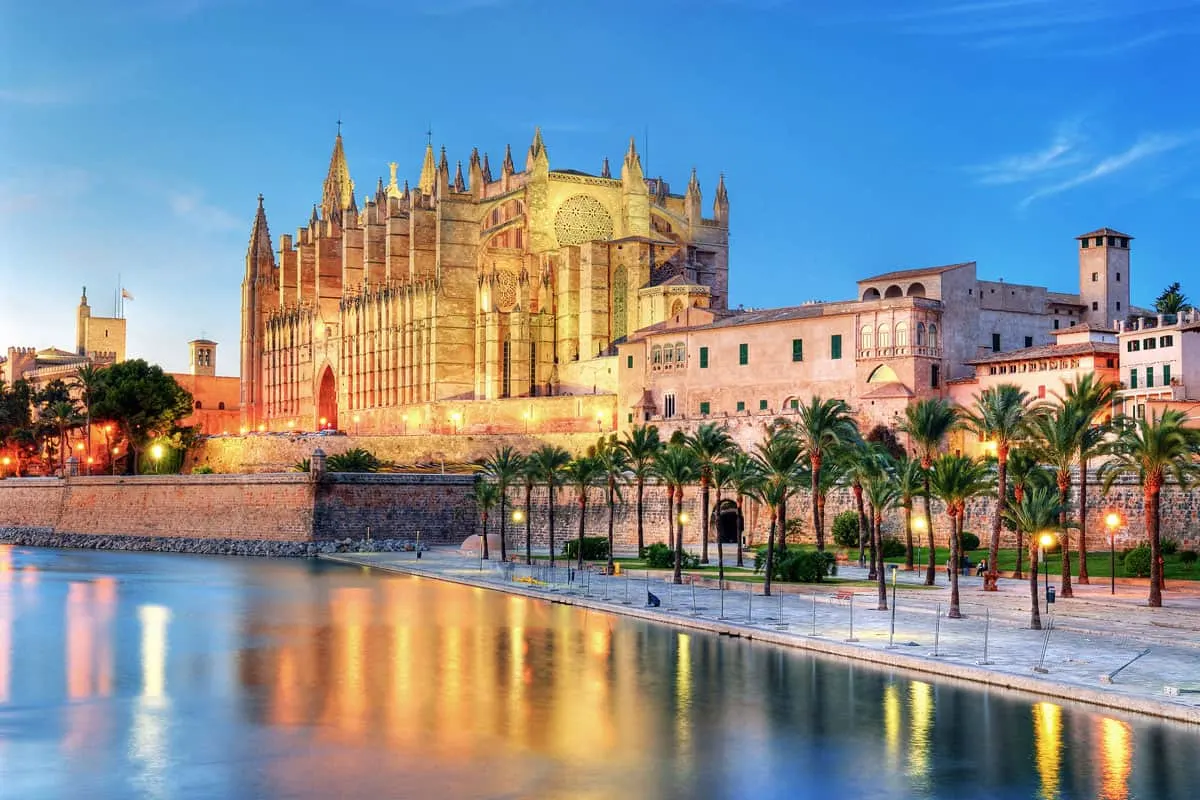 If you're looking for some great beaches, head to Cala D'Or, a haven for divers, but it also has fantastic views and an idyllic setting that will be perfect during your European winter break. The best time to go? January is the coolest month in Mallorca with an average of 15°C (59°F). While the rest of winter in Mallorca averages around 17°C (63°F).
Sicily
While visiting northern Italy in the winter means snow-capped mountains, Sicily in the south offers something completely different. The island is best known for its rich history, culture and food. While the entire island won't be as temperate in winter as some destinations, you can find places in Sicily with mild temperatures in the winter averaging 14-17°C (57-62°F).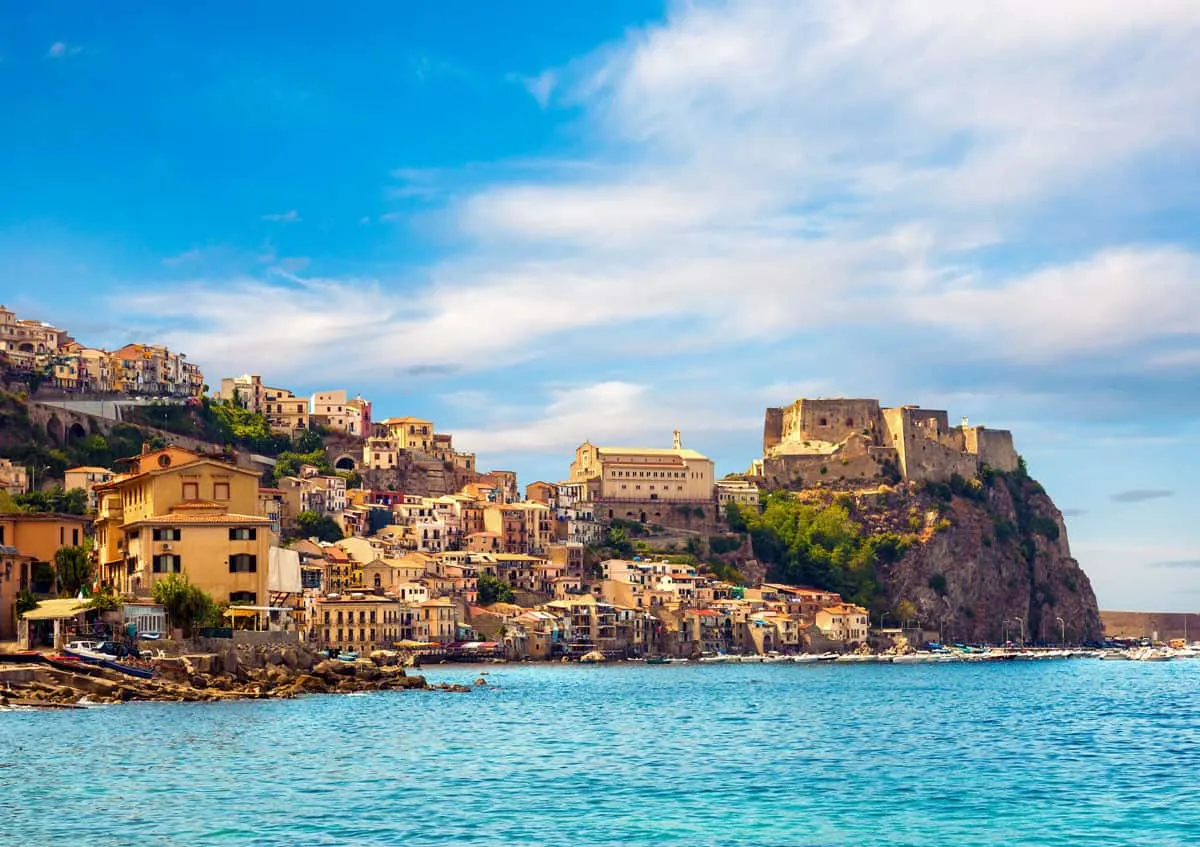 Much like Cyprus, Sicilians like to joke that they can ski on Mount Etna and in the morning and languish on a sunny beach in the afternoon. Stay close to the coastal areas exploring cities such as Paloma, Cefalu, Ragusa, Catania, Taormina and Siracusa, and you're guaranteed mild winters days. It won't be summer hot, but temperatures will be pleasantly warm for winter. Perfect for sightseeing.
Consider taking a winter road trip through Sicily to experience the variety and unique locations without the crowds and intense heat of the high summer season.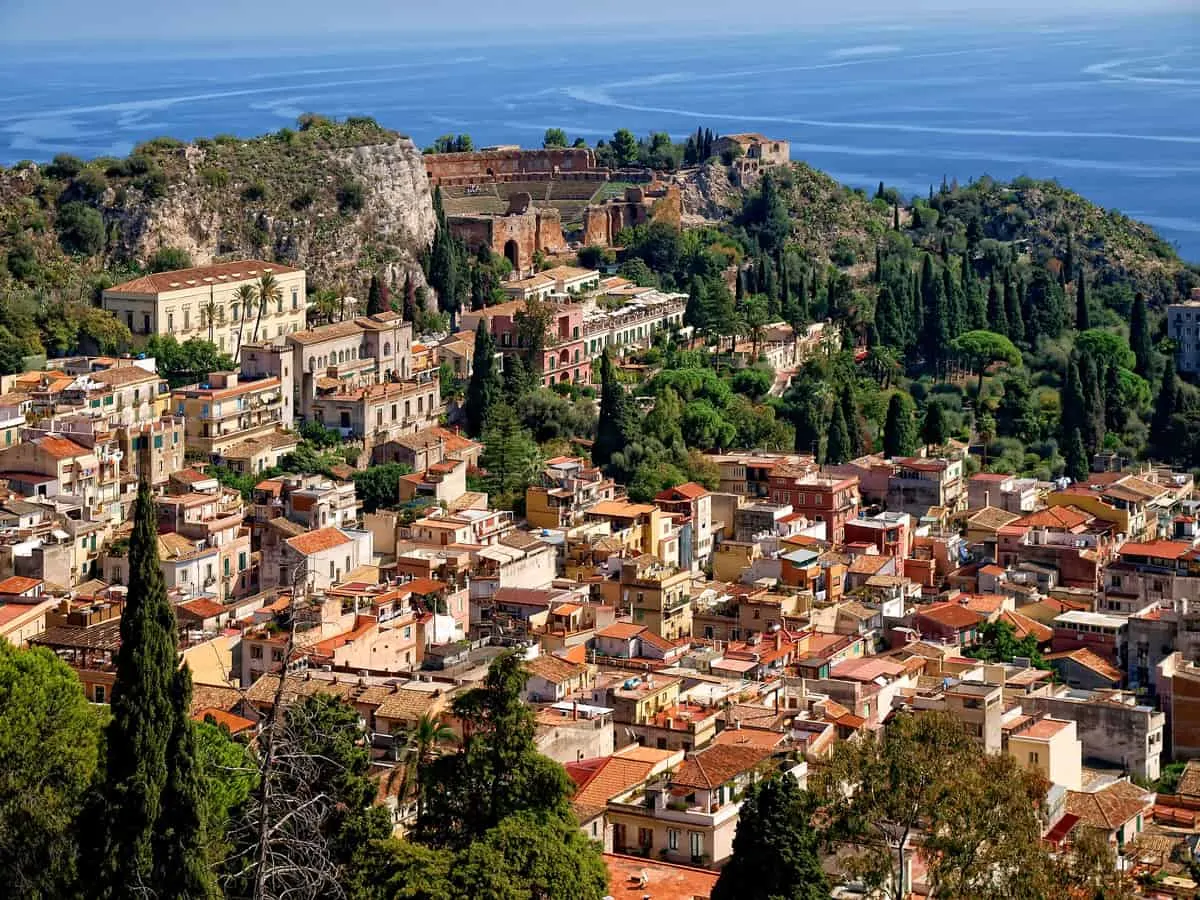 Madeira Island Portugal
Madeira Island, nicknamed the "Floating Garden", is best known for its striking landscapes and year-round temperate climate. Perhaps this is why this autonomous island archipelago of Portugal continues to win the title of Best Island Destination both in Europe and the World. It is certainly one of the best places to visit in Portugal.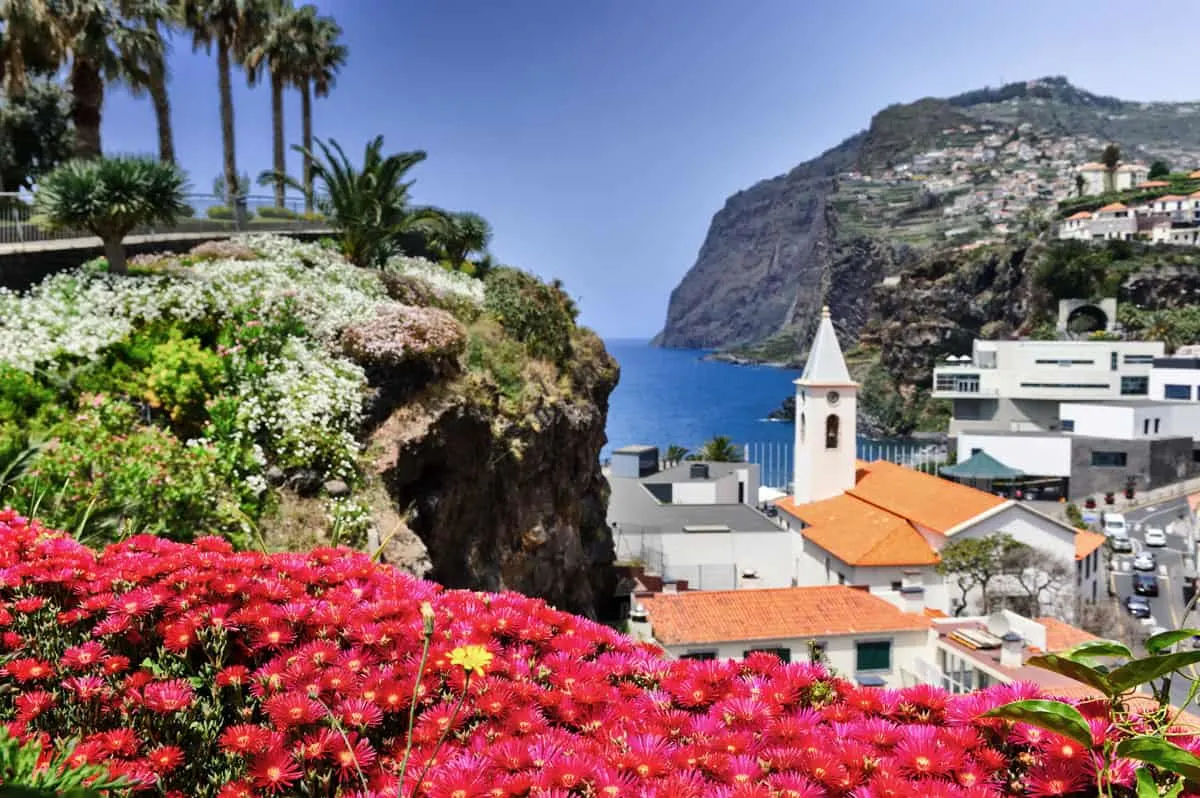 Although you can expect more rainfall in the winter months than in summer, you will find that this European island has lots to offer in terms of sunny days. The best time to visit? Late December through February are the best months in Madeira due to less rainfall, but you can expect an average temperature between 17°C (63°F) and 20°C (68°F).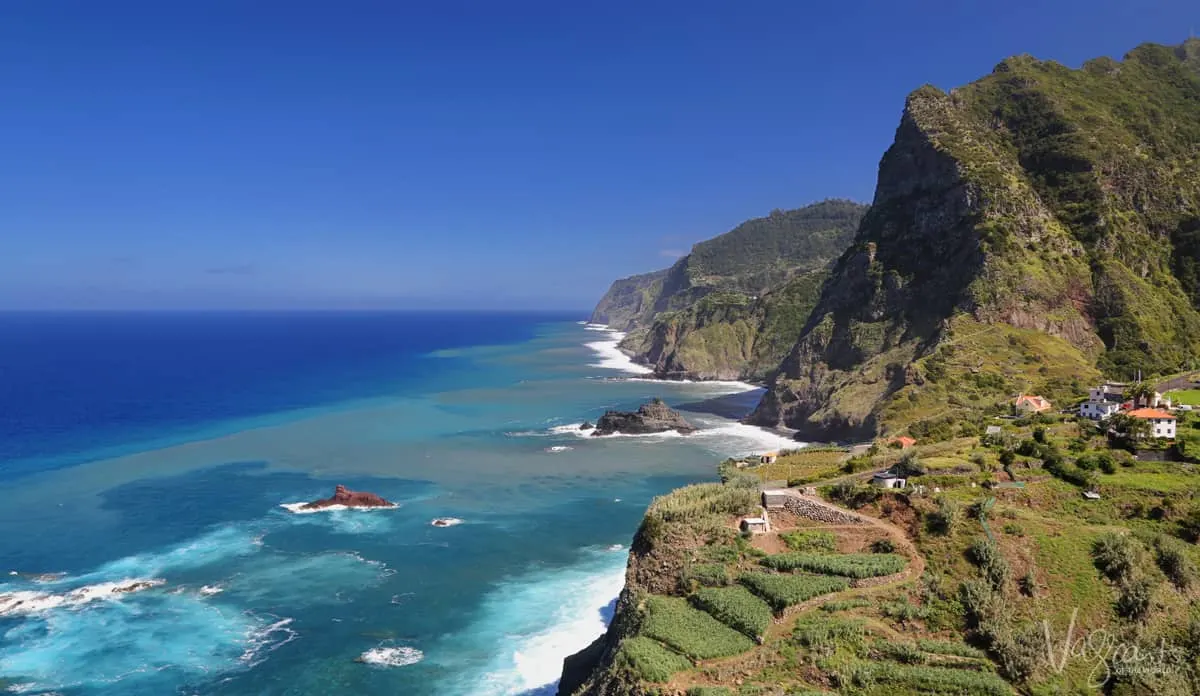 One of the most popular things to do in Madeira is hiking, especially along the island's famous Levada irrigation channels. Winter is an excellent time for exploring the islands incredibly diverse landscape, whether by car or foot. It's also a lovely time to explore the island's capital Funchal without the summer crowds.
Malta
Located in the southern Mediterranean, Malta is only 300 miles (500km) from the coast of Africa. Malta has been ruled by many different civilisations making it a unique culture. The island is best known for its historic architecture and cities with loads of museums, shops and restaurants to explore.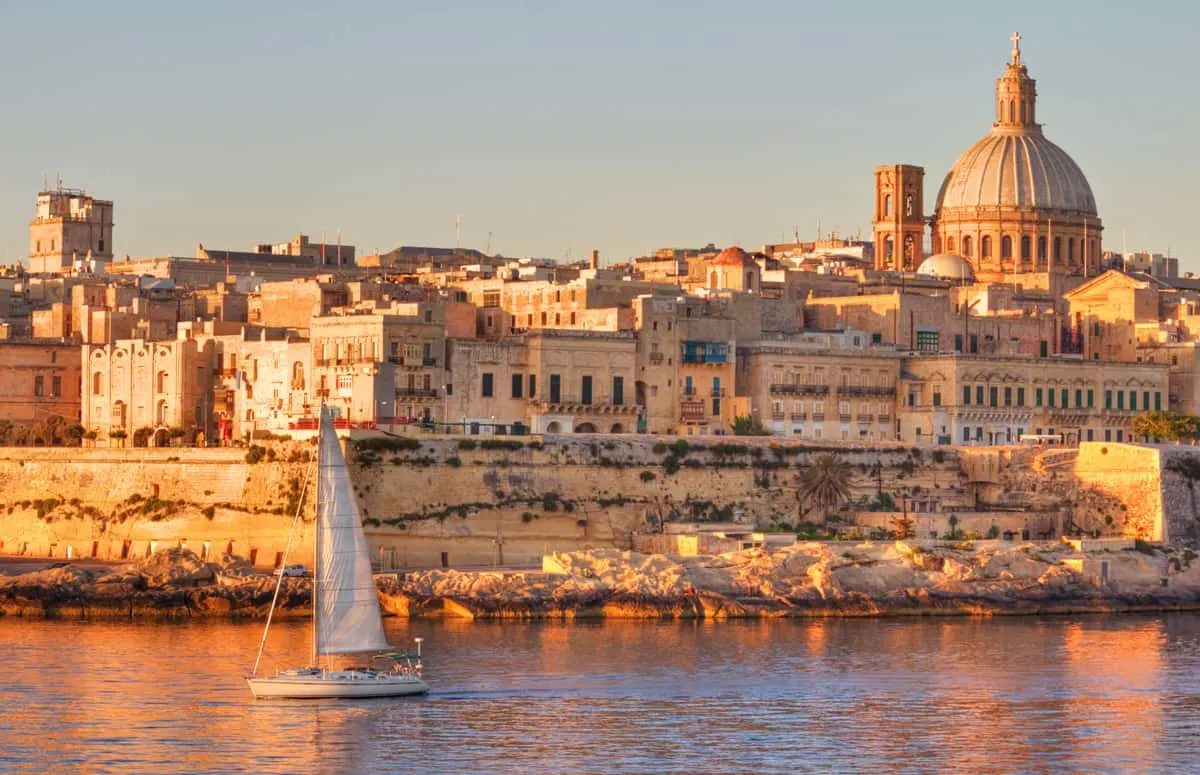 The best time to visit Malta depends on your plans. While Malta is also one of the warmest places in Europe in December, if you're looking for a winter sun break, then January through March are the best months as there's both nice weather and very little rainfall.
When you're in Malta, you can enjoy the cities like Rabat and Valetta or head to more rural areas for sunbathing, hiking or diving. The mix of cultures means there's a lot to see and experience, and an all year round population mean a lively experience without the summer crowds.
Bora Bora, French Polynesia
Technically, Bora Bora isn't anywhere near the other European destinations on this list; however, it is part of France. You are guaranteed fantastic winter sun on a South-Pacific island because it will actually be summer in Bora Bora. Actually, Bora Bora is warm any time of year.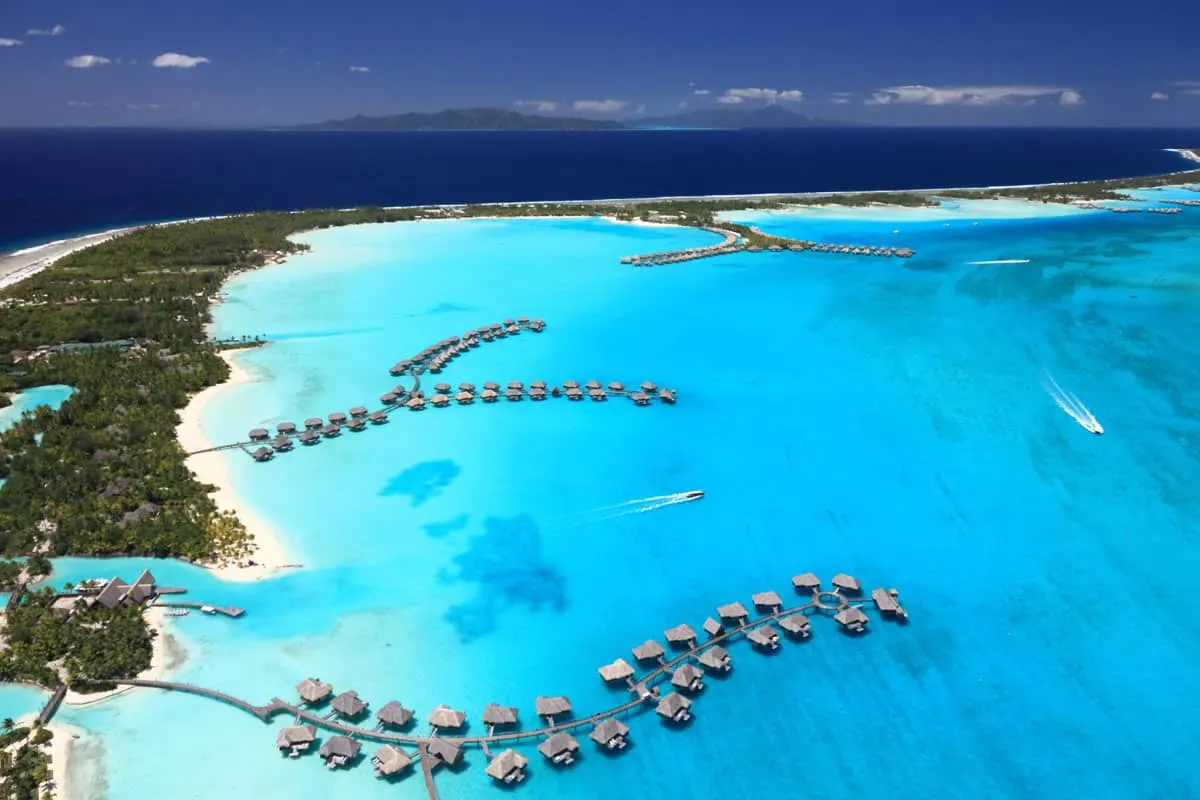 Crystal clear water, amazing beaches, and a tropical environment make this one of the best "European" destinations for a winter sun escape. Enjoy a beautiful beach resort or explore the many other nearby islands. Snorkelling and scuba diving are two of the most popular activities thanks to the pristine tropical waters.
The best time to travel here? If you're looking for winter sun in Bora Bora, January through March are the best months. You can expect an average of 27°C (80°F) during this period.
If you want to escape the cold weather back home, Europe can offer many sunny destinations to chase the winter blues away.