Seville's location makes it the perfect place to base yourself for exploring Andalusia.
We have put together a list of places easily reached in a day trip from Seville by public transport, self-drive or guided tour.
You'll find some easy to reach half day trips as well as recommendations for combined trips and, transport and tour information.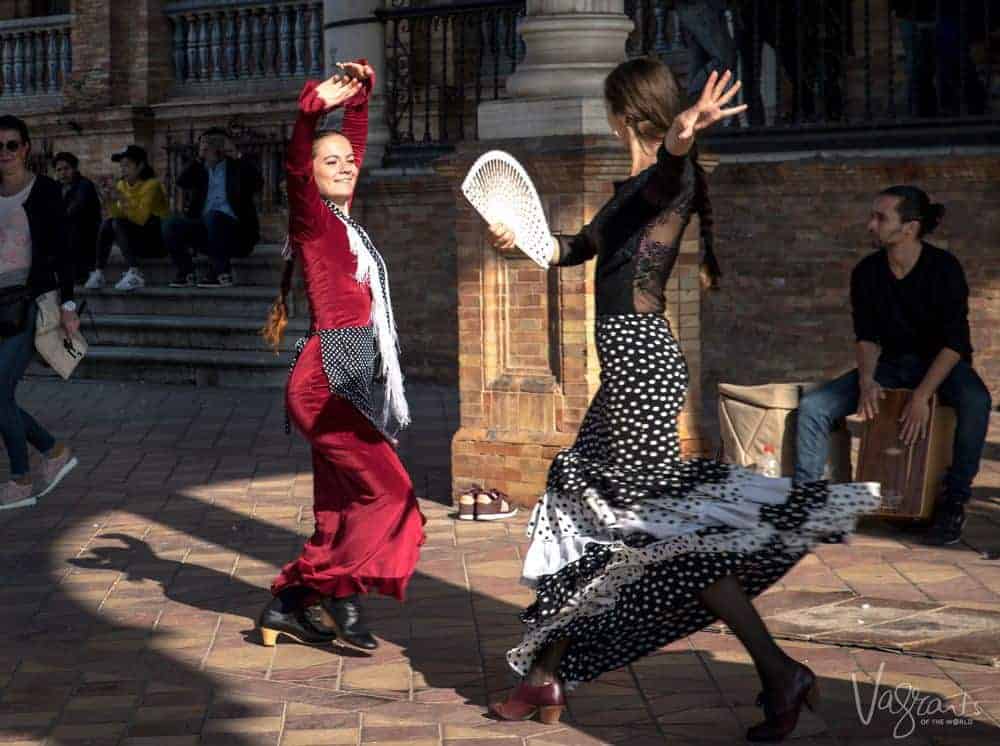 These Are The Best Day Trips From Seville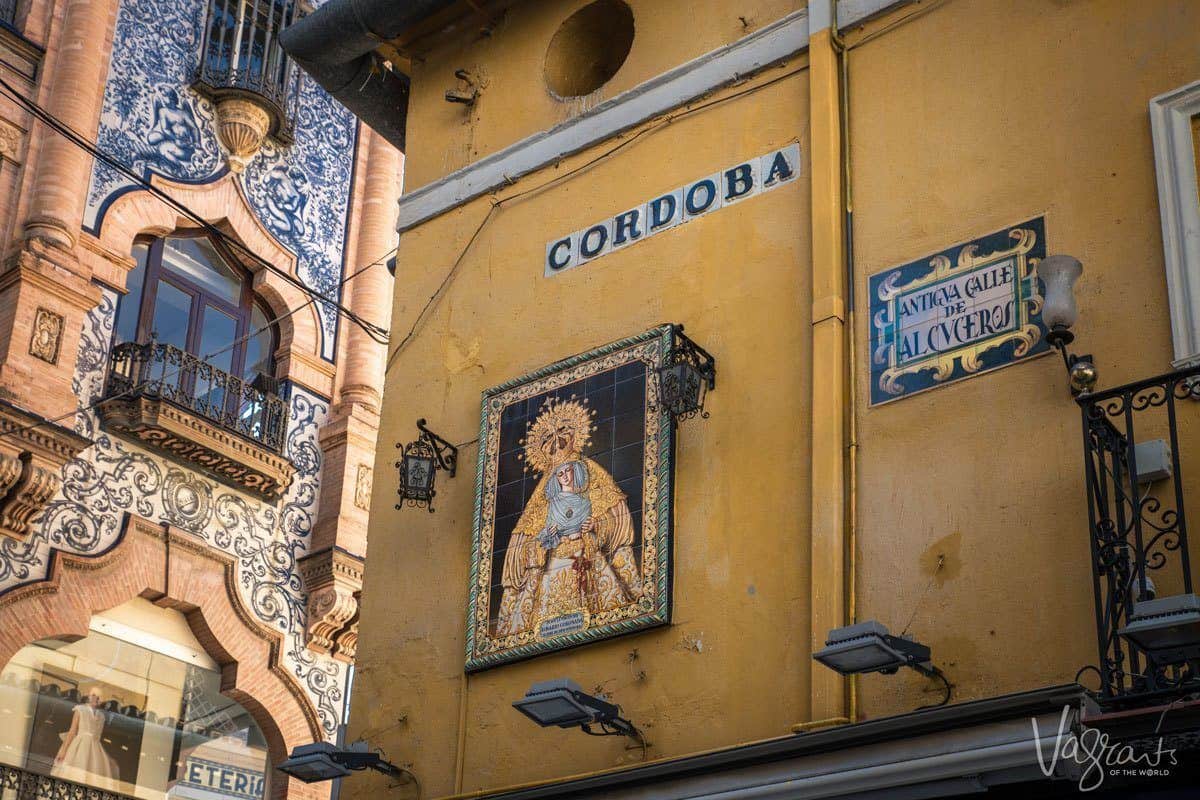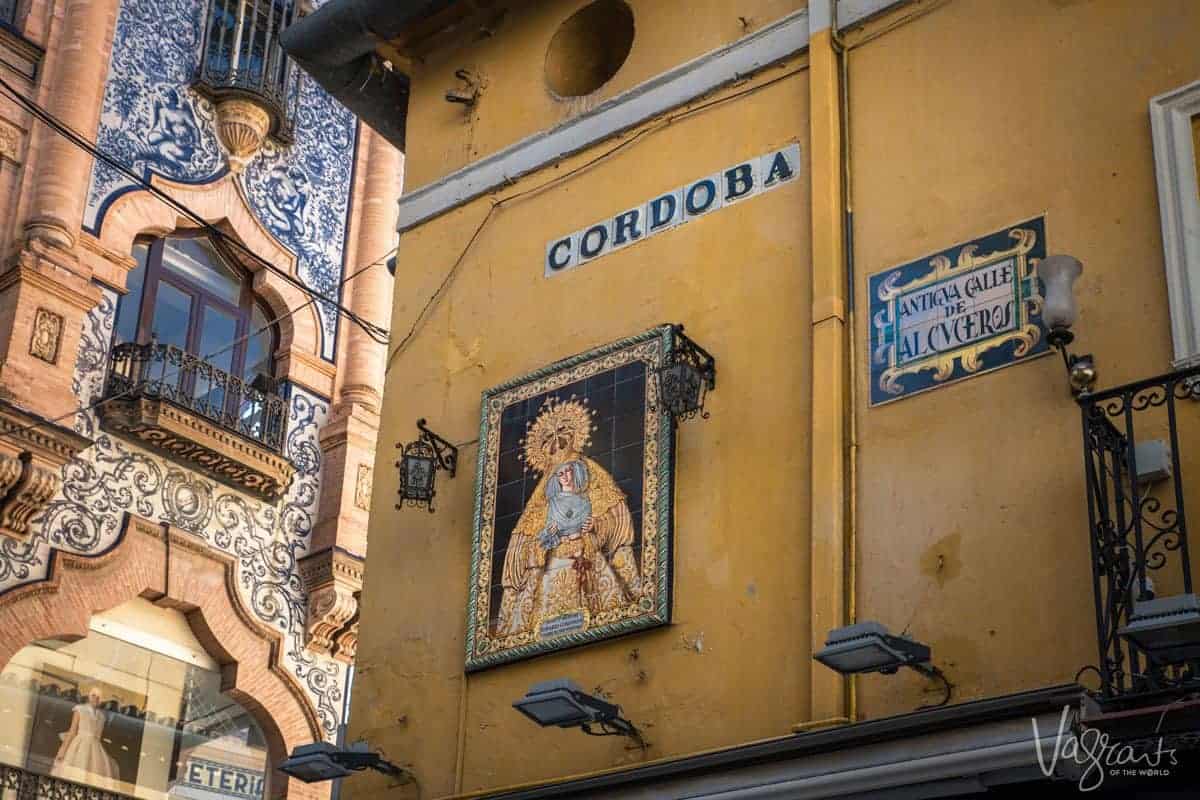 The Roman Archaeological Site of Itálica
While not a full day tour, the ancient Roman ruins in Itálica, a 20-minute drive from the city centre is a good half day trip from Seville.
The site was a Roman settlement dating back to 206 BC. Later, Itálica was founded as a town under the rule of Emperor Augustus and was the birthplace of the emperors Trajan and Hadrian.
The third largest amphitheatre of the Roman Empire, the site is also the "Dragon Pit" filming location for Game of Thrones seasons 7 & 8.
Getting to Itálica from Seville
By Local Bus
Buses to Santiponce leave from Plaza de Armas bus station in Seville. Look for buses 170A and 170B. The 170A bus service is more frequent, departing every half hour. It takes approx 30 minutes to reach Itálica.
Guided Tours of Itálica from Seville
Take a 2 hr Games of Thrones & Roman Empire Italica Tour from the Italica complex from €15. Find out more here.
---
Cordoba
The city of Cordoba, known for its beautiful 8th century Mezquita (Mosque turned cathedral), the charming Alcázar, ruins of Arab baths, and a gorgeous tangle of streets in the old Judería (Jewish Quarter).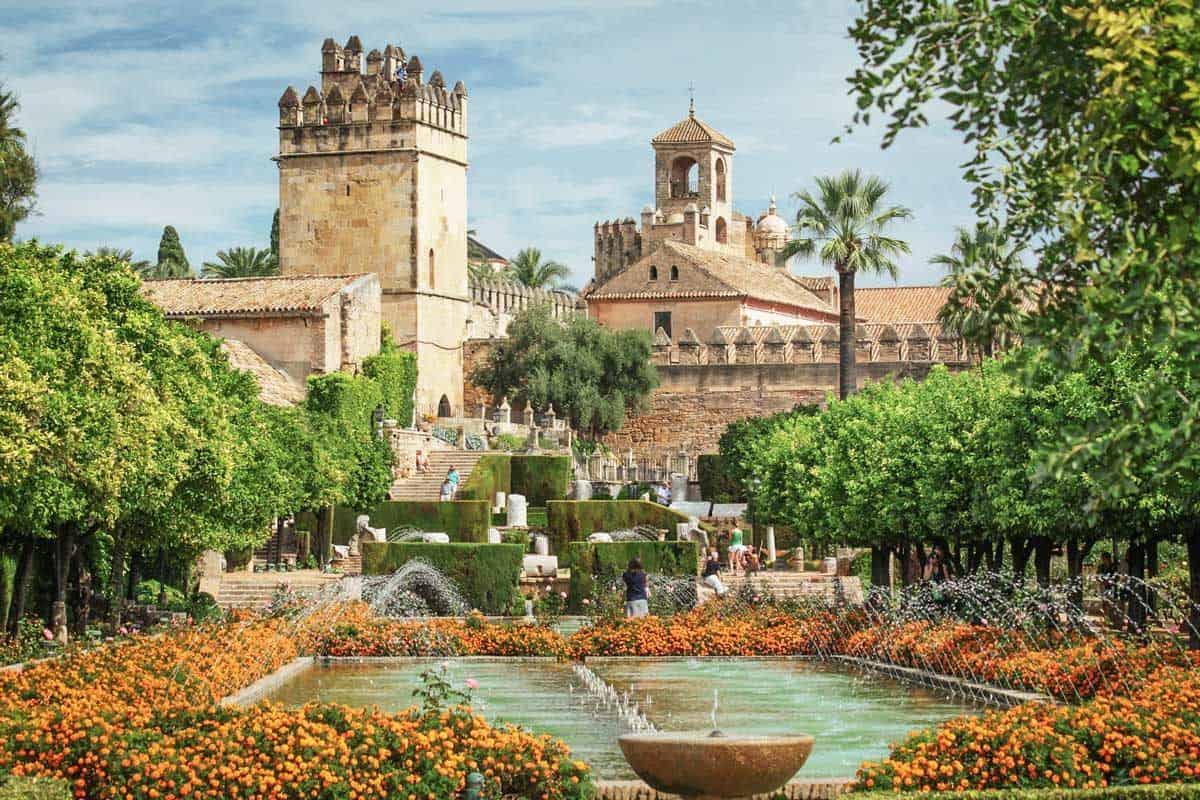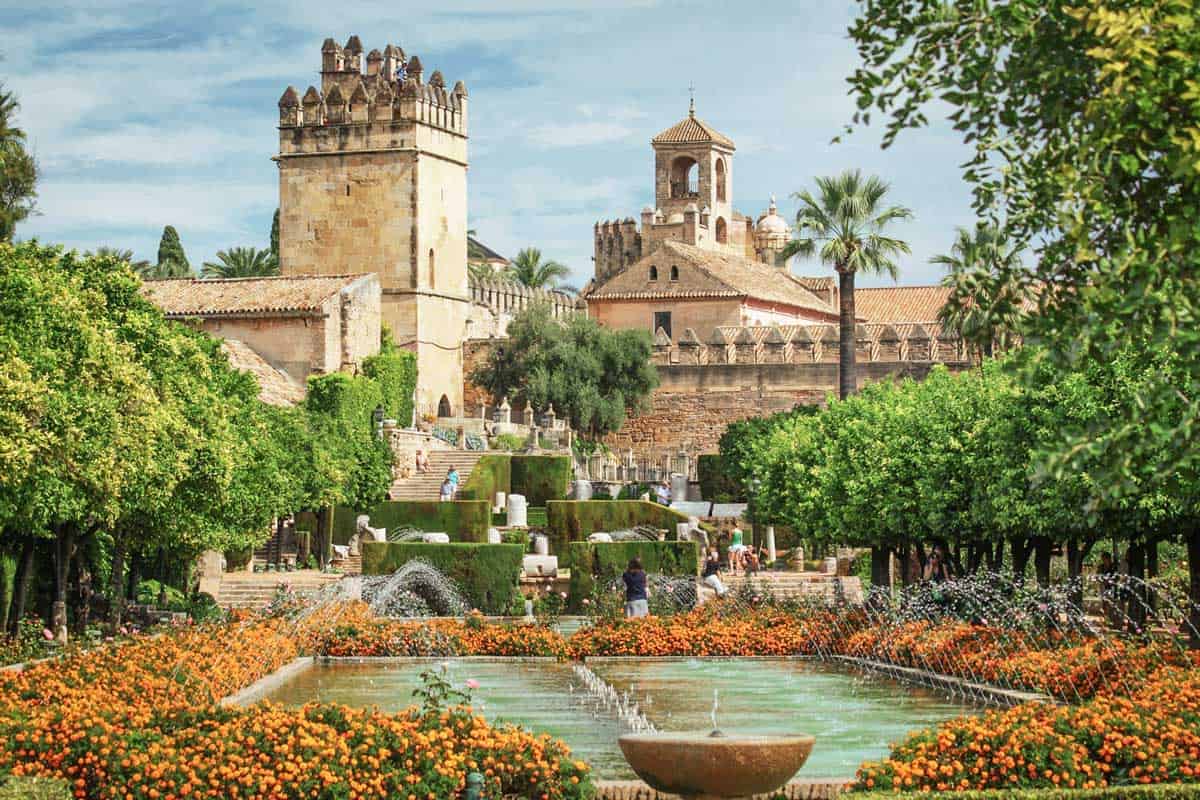 Getting to Cordoba from Seville
Train
Only 45 minutes by high-speed AVE train from Seville, Cordoba is a fantastic day trip from Seville to do on your own.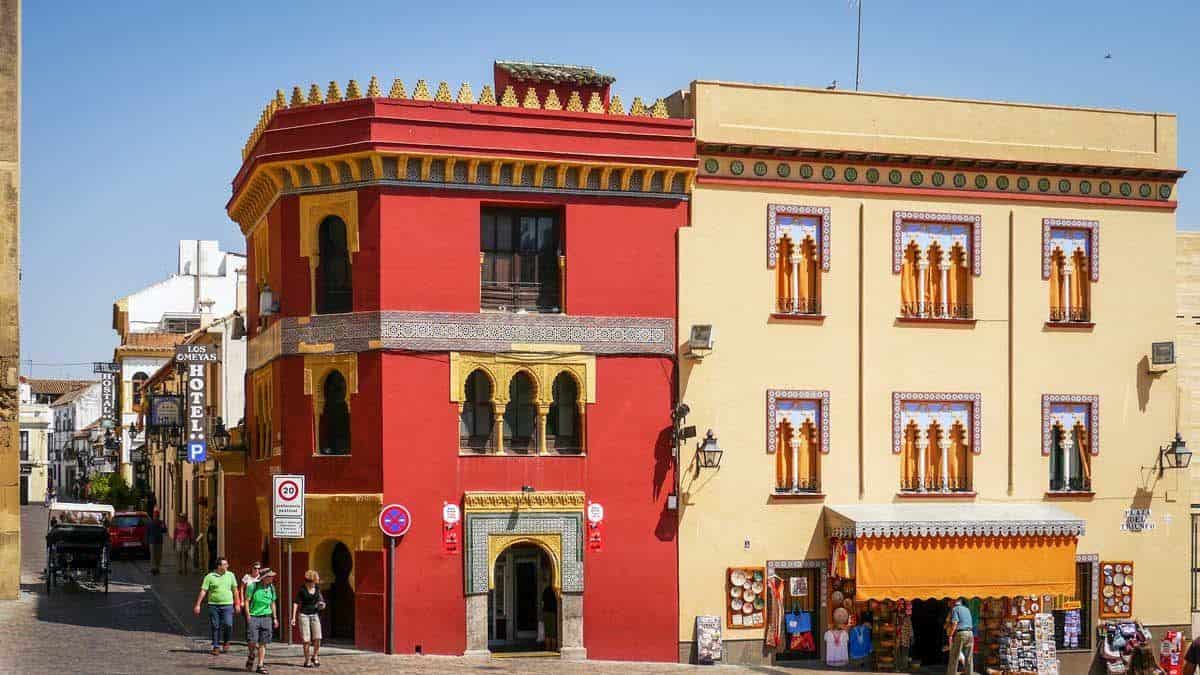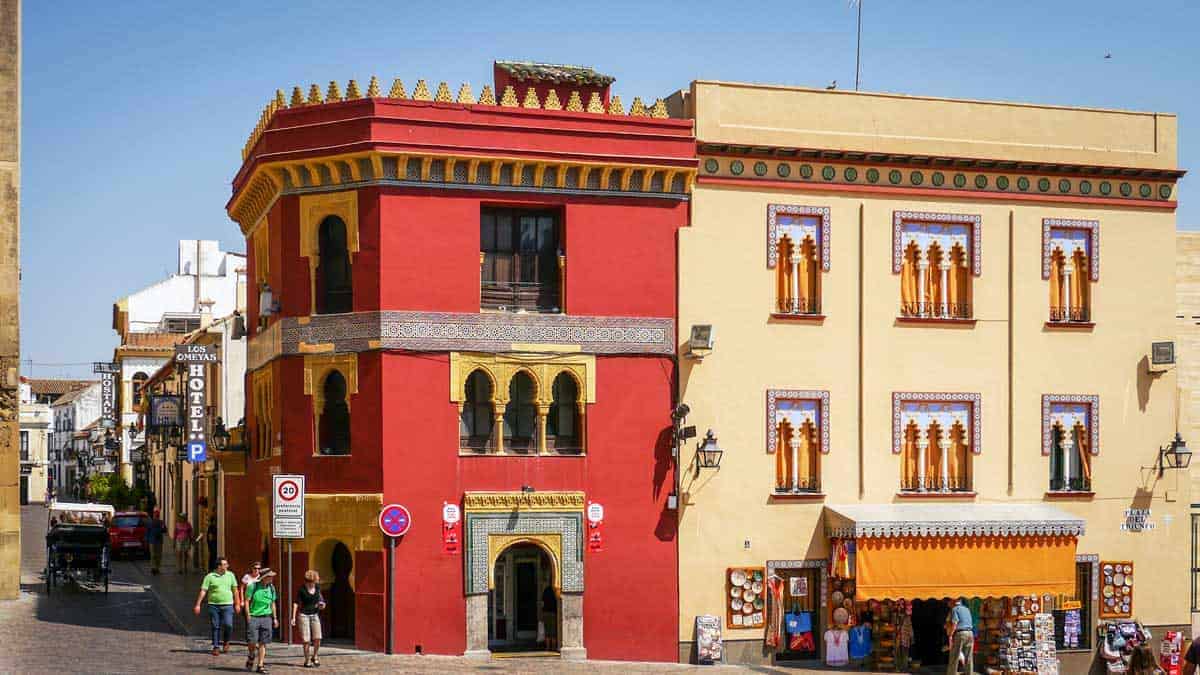 ---
Carmona
Just 35 km from Seville, Carmona is an ancient Roman fortified city nestled in the Andalusian countryside.
The splendid Puerta de Sevilla (Seville Gate) which dates back to the 9th century BC is one of the most interesting features of the old Roman walls.
The town's other prominent sights are the 15th-century Church of Santa María la Mayor and the Alcázar del Rey Don Pedro – the Moorish fortress, the Church of San Pedro, with a tower designed to resemble Seville Cathedral's La Giralda and, at the centre of Carmona– the Plaza San Fernando.
There is also a fascinating Roman burial ground.
Getting to Carmona from Seville
Local Bus
Take a local bus from the Prado de San Sebastian bus station in Seville. Travel time varies between 20 – 40 mins depending on the service.
Day Tours from Seville to Carmona.
---
Doñana National Park
A UNESCO listed national park, Doñana National Park is a protected nature reserve of wetlands, pine forests, and coastal sand dunes.
The wetlands are a hotbed for migratory birds such as flamingoes and Spanish imperial eagles.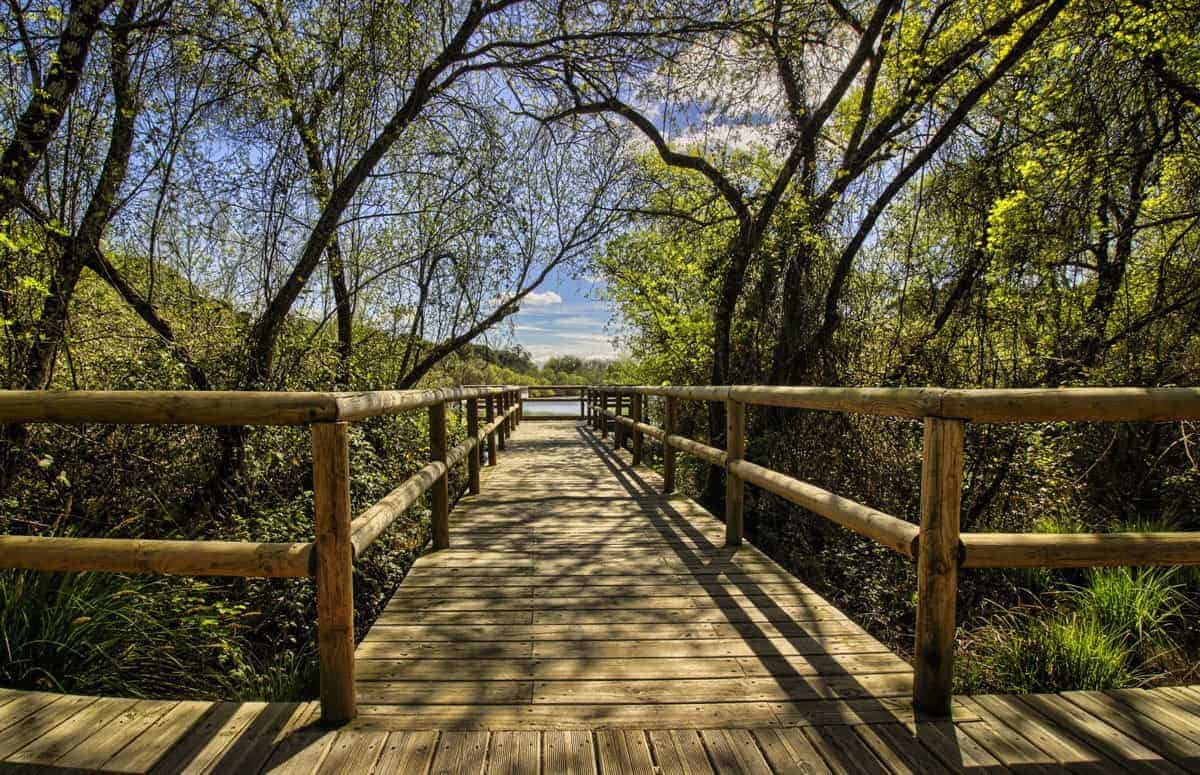 If you want more than impressive nature and wildlife, you can also visit the Palacio del Acebrón and the El Rocío Hermitage.
If you prefer a lazy afternoon of tapas and an icy cold cerveza or two by the sea; head to Playa de Matalascañas.
Day Tours to Doñana National Park from Seville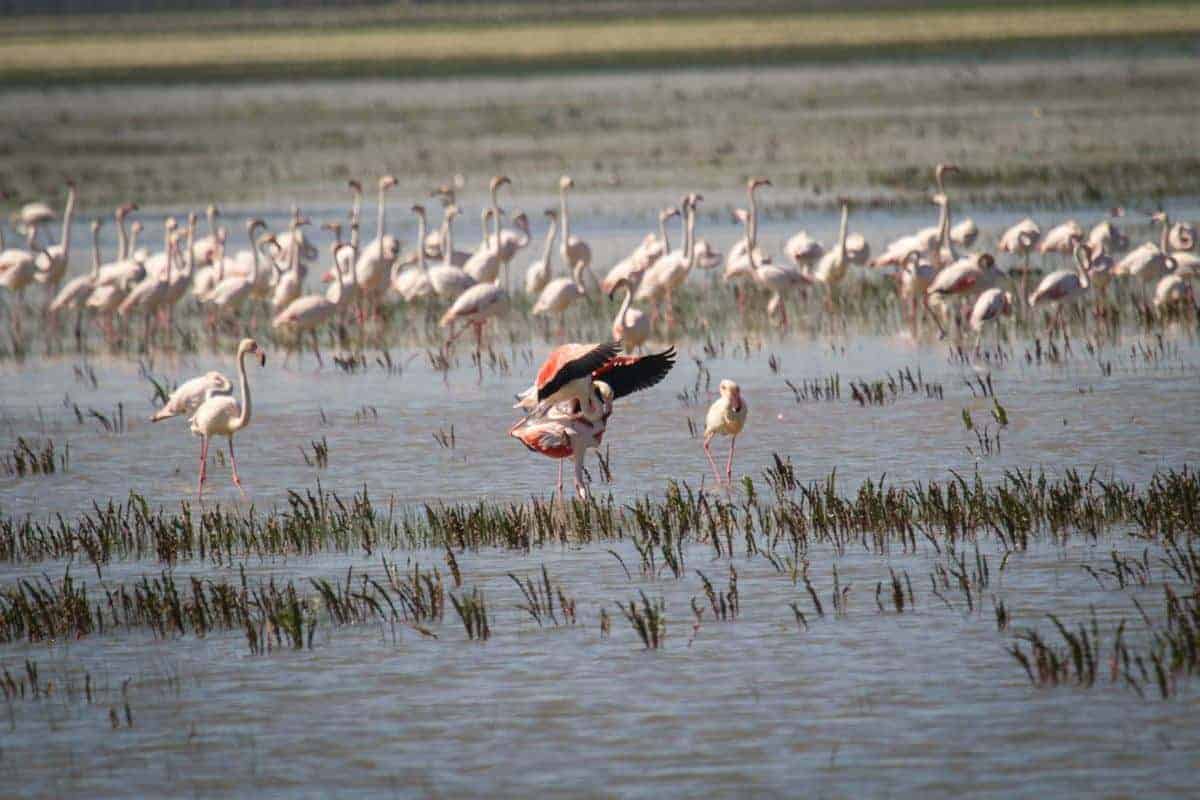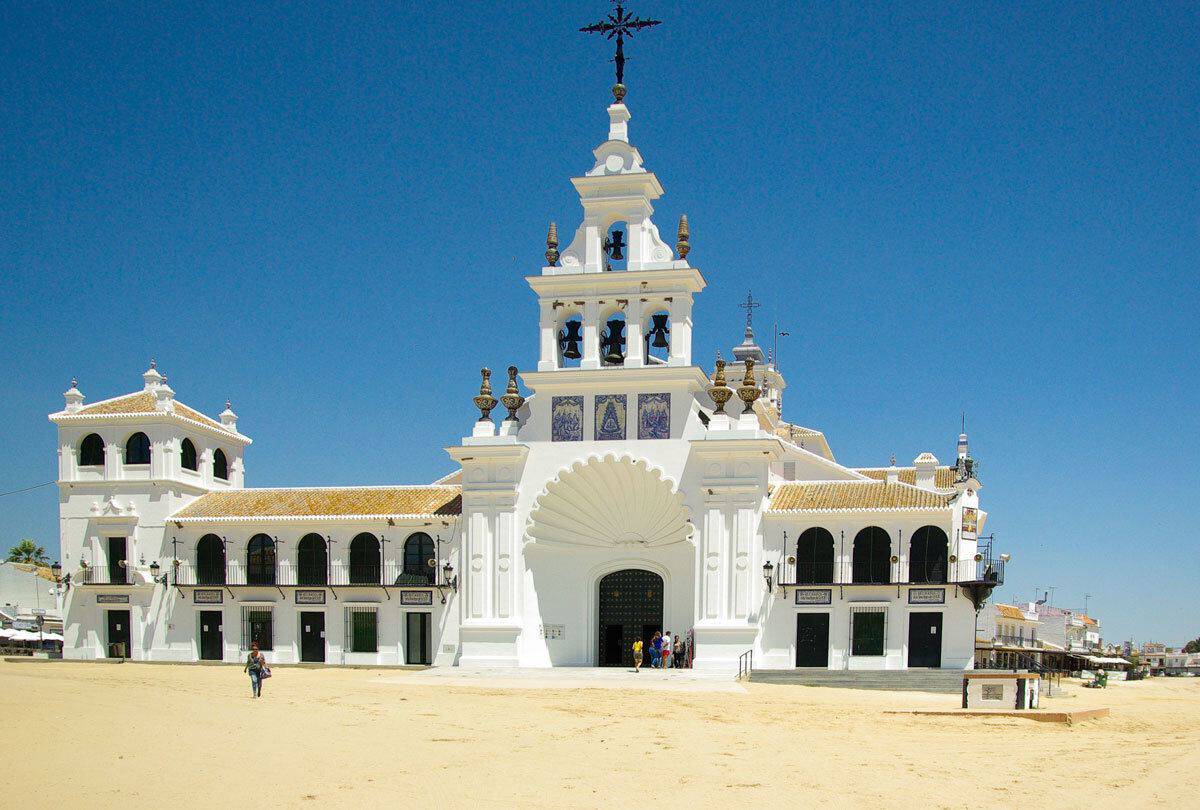 ---
Osuna
An important town in the Roman era, in the 16th century, Osuna became an established ducal city.
The city is full of impressive monuments such as the Andalusian Renaissance-style Ducal Pantheon and the Collegiate Church of Santa María de la Asunción. Osuna has been the backdrop for films and TV series such as Game of Thrones.
Used as parts of the settings for Dorne and Mereen, many GOT fans will recognise the old bullring of Osuna as the setting for the Great Pit of Daznak.
Osuna is also famous for its lively Semana Santa (Holy Week) celebrations when the streets are decorated, and centuries-old religious carvings are paraded through the city. The celebration is so good it has been declared a "Fiesta of National Tourist Interest in Andalucia".
Getting to Osuna from Seville
While technically Ronda is one of the pueblos blancos, due to its size and cultural significance it could warrant a day trip all of its own.
Built either side of a deep gorge with impressive bridges joining the two sides. The most impressive and photogenic is the Puente Nuevo which is carved from stone.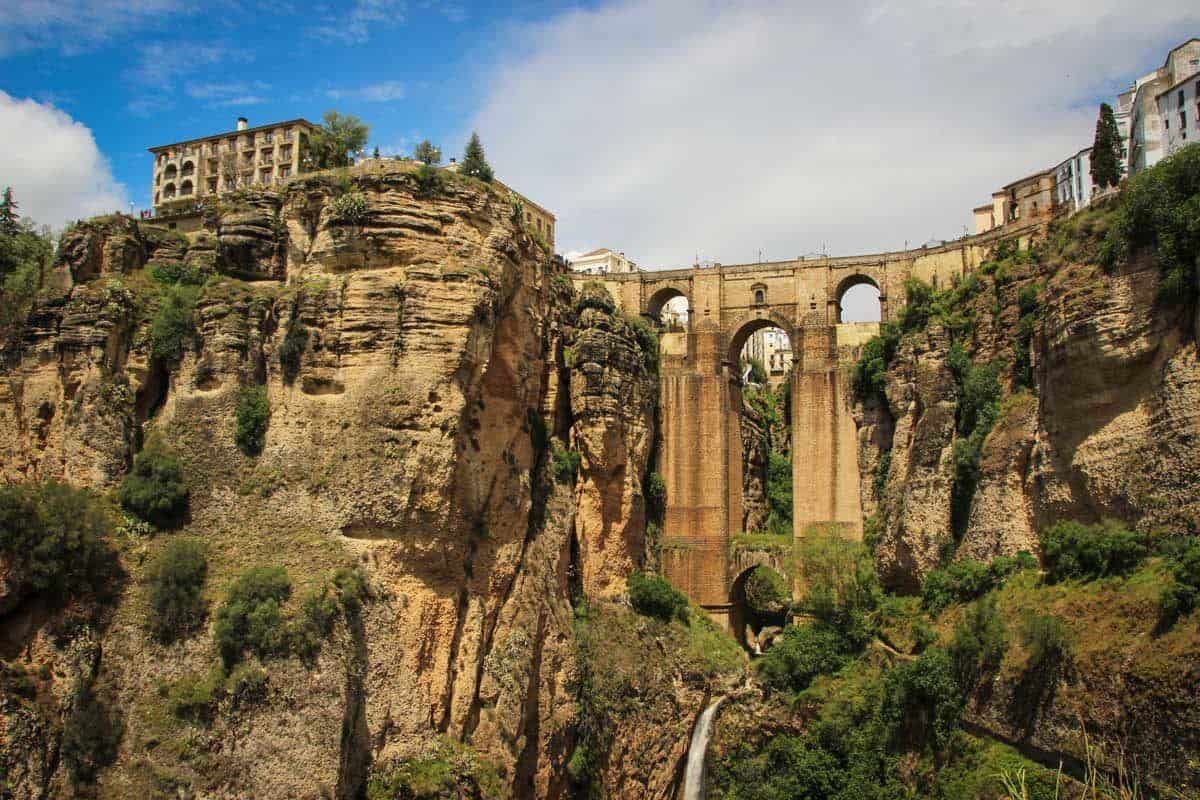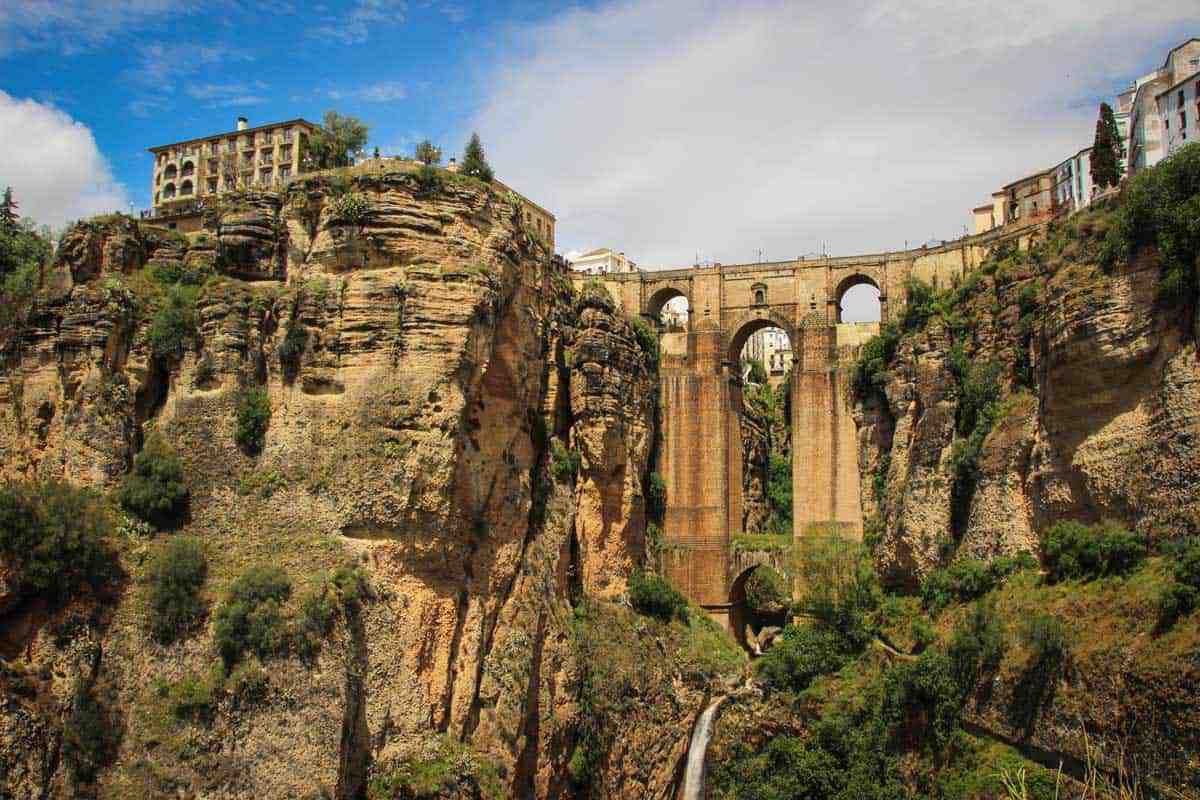 One of the oldest towns in Spain dating back to the 15th-Century during the time of the Moors, Ronda is famed for its bullfighting. The city's Plaza de Toros is one of Ronda's most popular attractions thanks to its beautiful architecture.
Getting to Ronda from Seville
Ronda is not the easiest to access as it is poorly connected by train and bus. By Spanish standards, Ronda is considered quite remote.
The easiest way to experience Ronda on a day trip is with a guided tour which takes care of the logistics and gets you to all the best attractions and sights.
The other way is to rent a car from Seville and do a self-drive day trip. This way you can tailor your own itinerary.
By Bus
Los Amarillos Bus goes to Ronda from the El Prado de San Sebastián bus station in Seville. Travel time can vary from 2 – 3 hrs each way.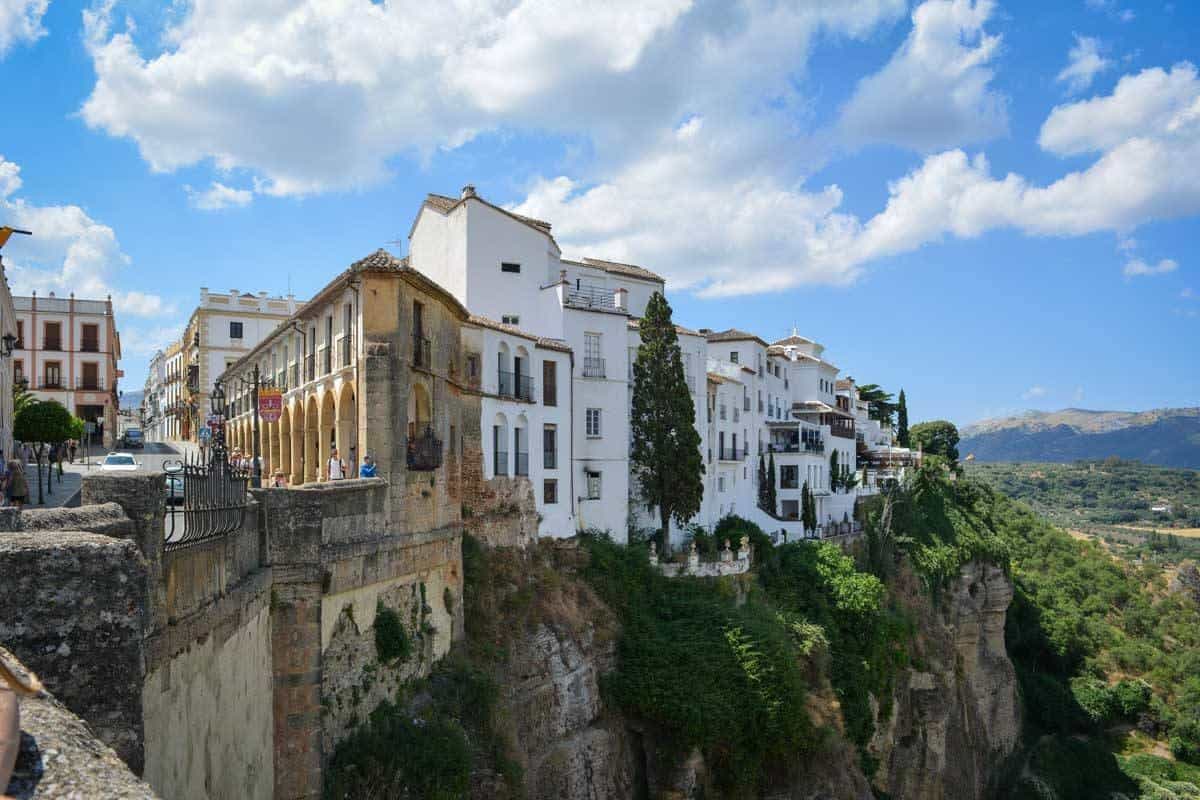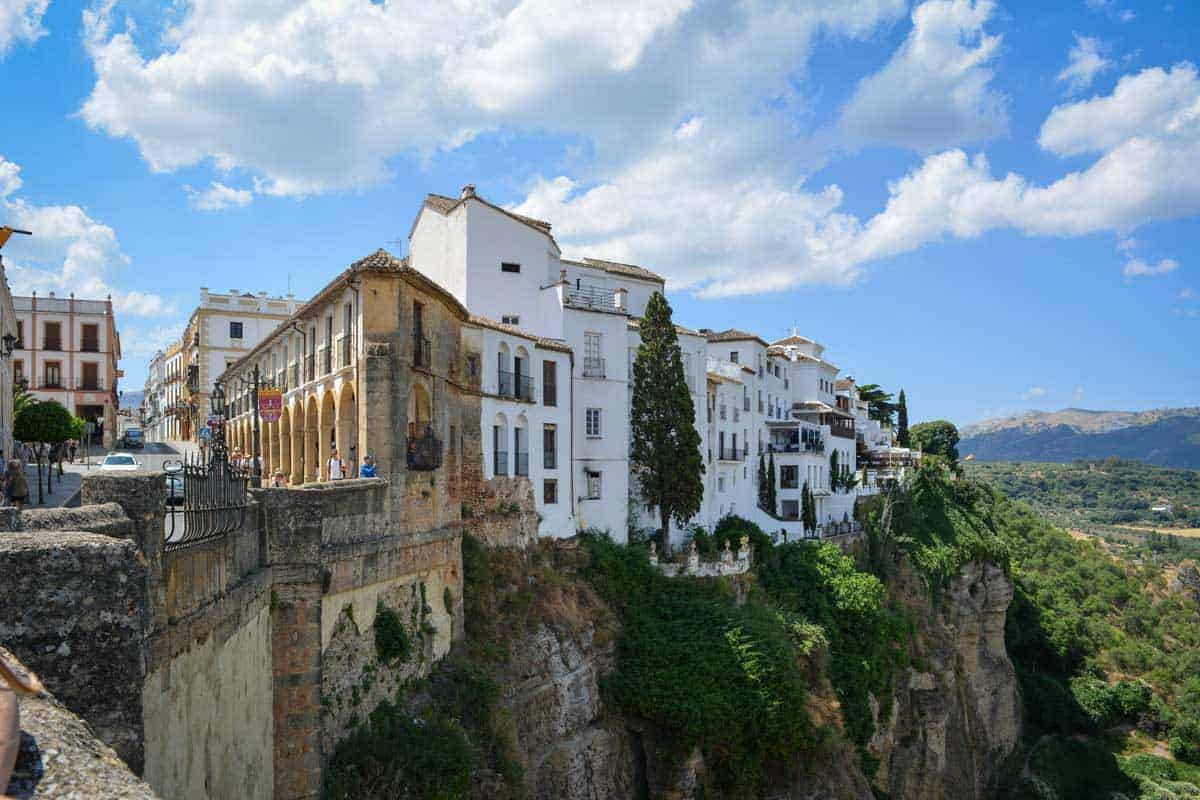 Tours From Seville to Ronda
Many of the day tours from Seville to Ronda will include the pueblos blancos villages such as the White Villages Tour we recommended which is customisable to include additional villages.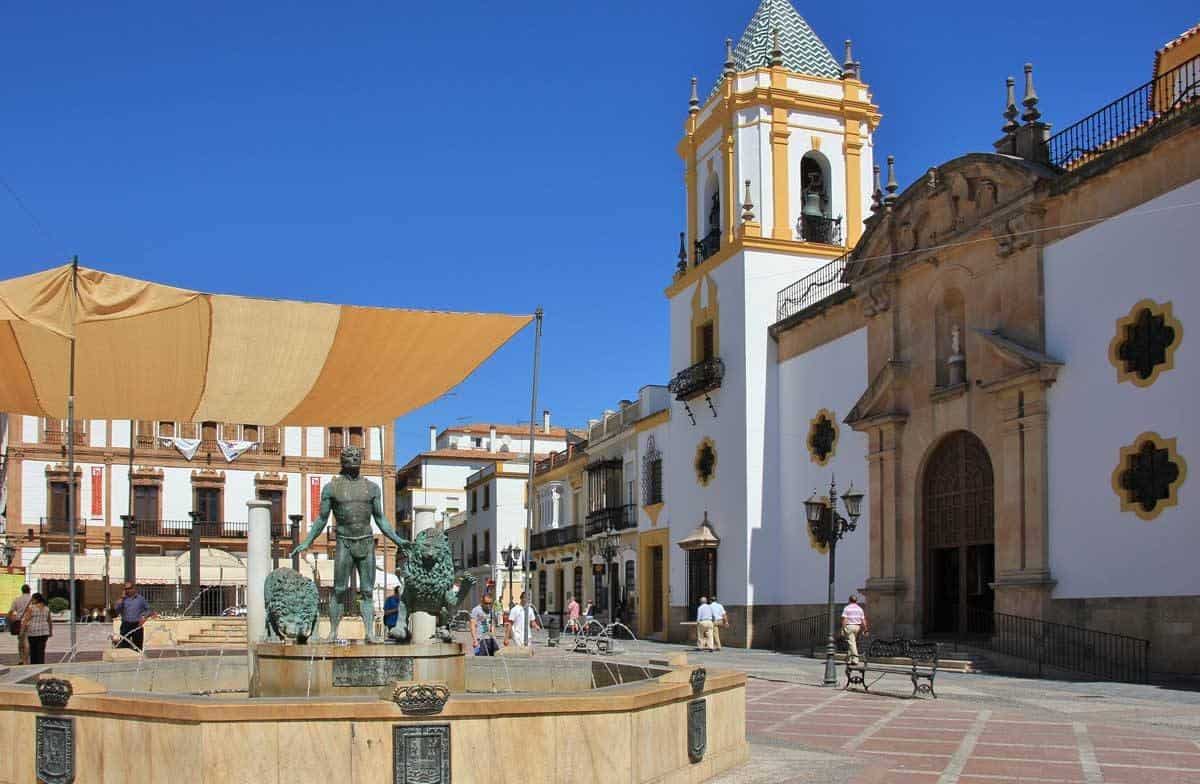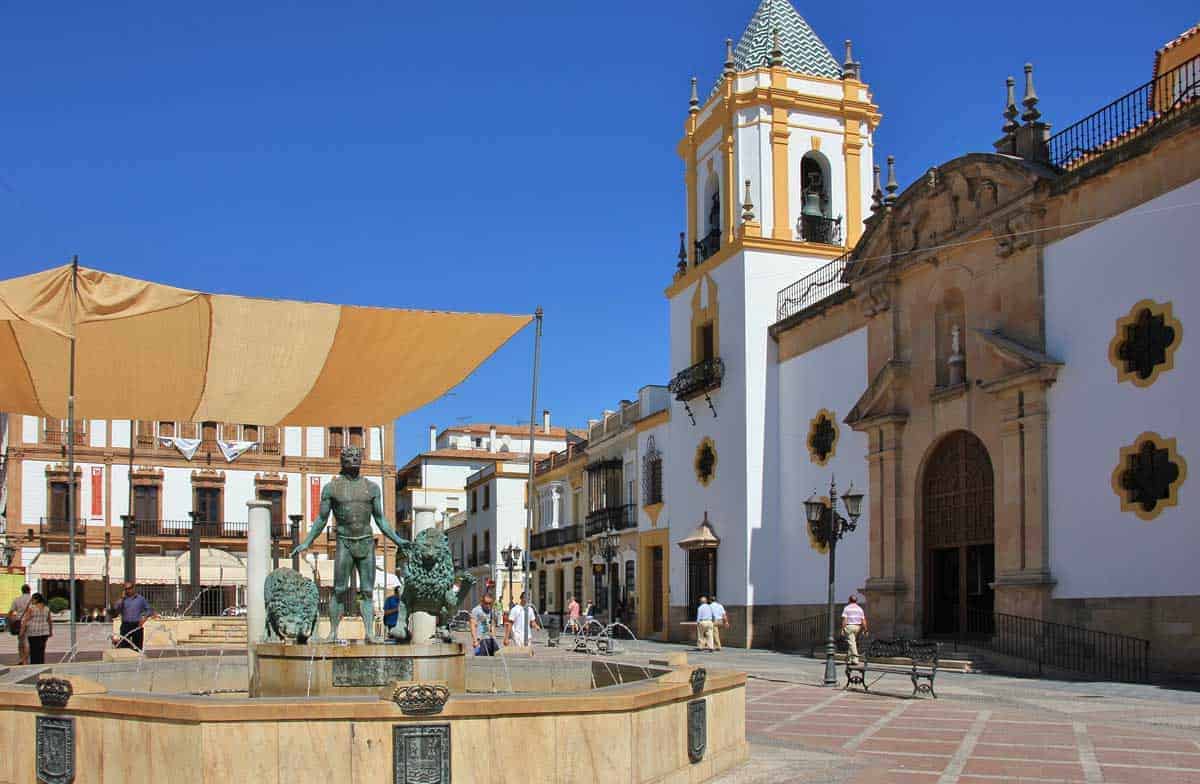 ---
Cadiz
After Cordoba, Cadiz, is easily reached by train or bus in an hour and a half, making it one of the most convenient day trips from Seville.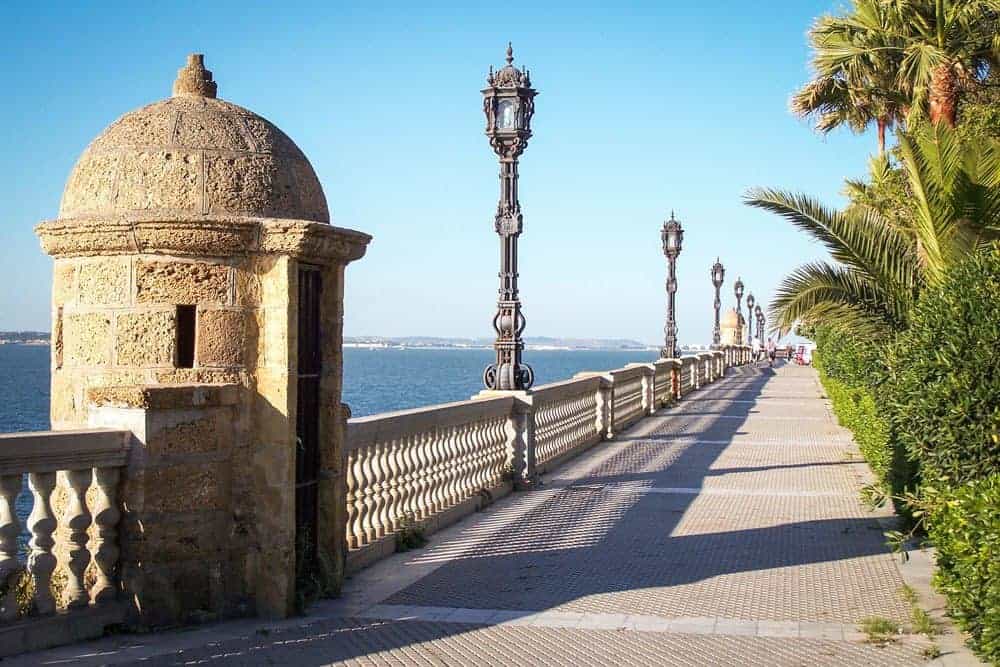 Still one of Spain's best-kept tourism secrets, the beachside city is famous for the 100 watchtowers along the Bay of Cadiz, the baroque cathedral, and its seafood and tapas. It also has some of the best beaches in Spain.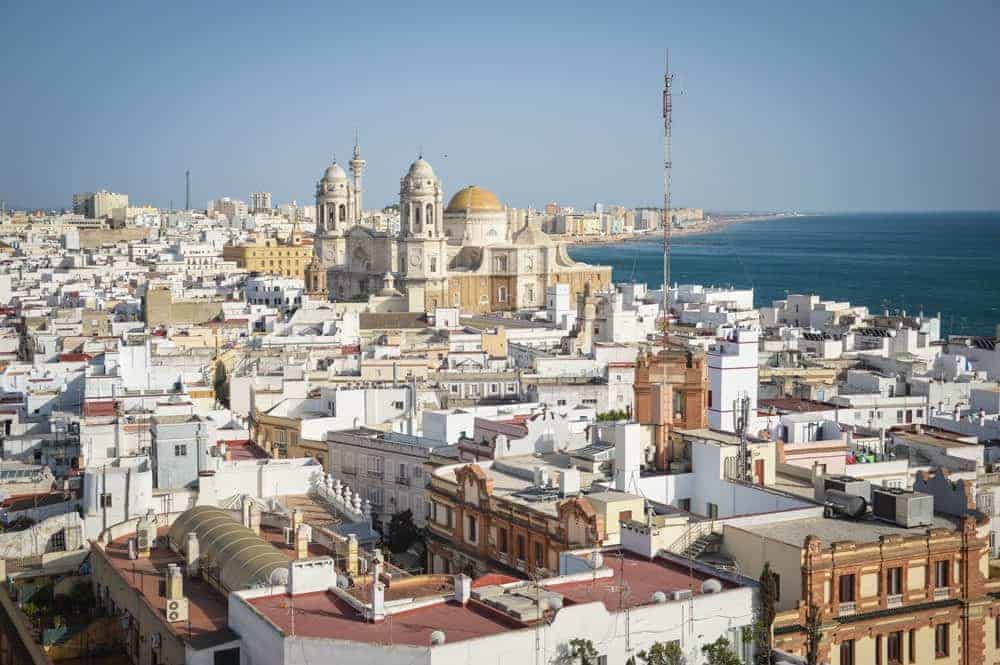 Getting to Cadiz from Seville
By Bus
Buses leave Plaza Prado San Sebastian in Seville for Cadiz approx. Every 2 hrs. Travel time is 1.45 hrs each way.
By Train
Renfe operates approx 15 services per day between Seville and Cadiz. Journey time is minimum of 1.40 hrs each way depending on the service.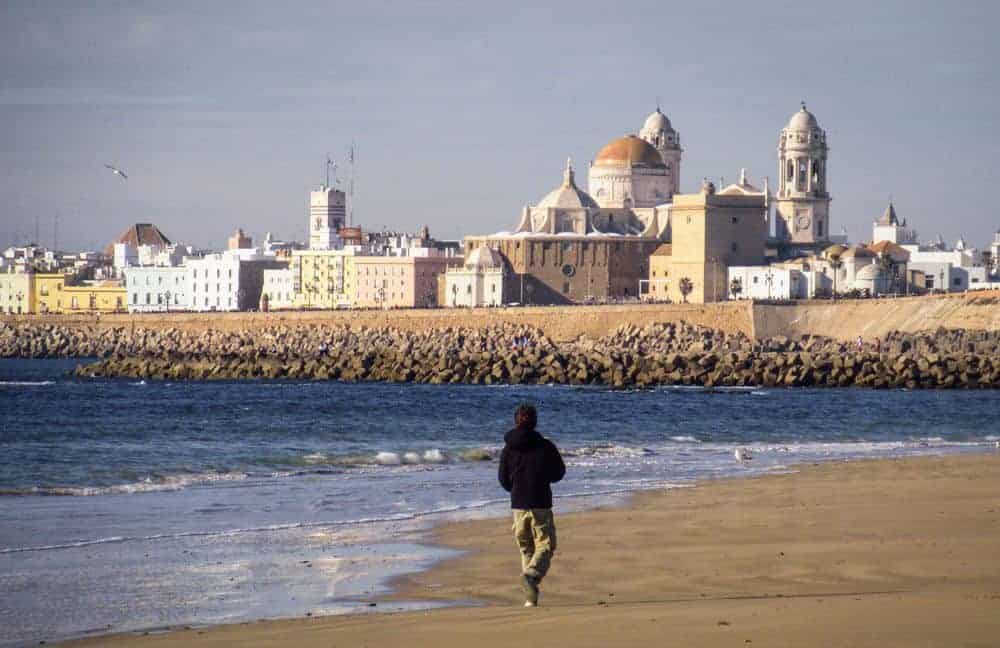 ---
Jerez de la Frontera
A town steeped in tradition, Jerez is known for Sherry and as the equestrian capital of Spain. One of the oldest wines in the world, Sherry is a defining product of Andalusia and Jerez is where it originated.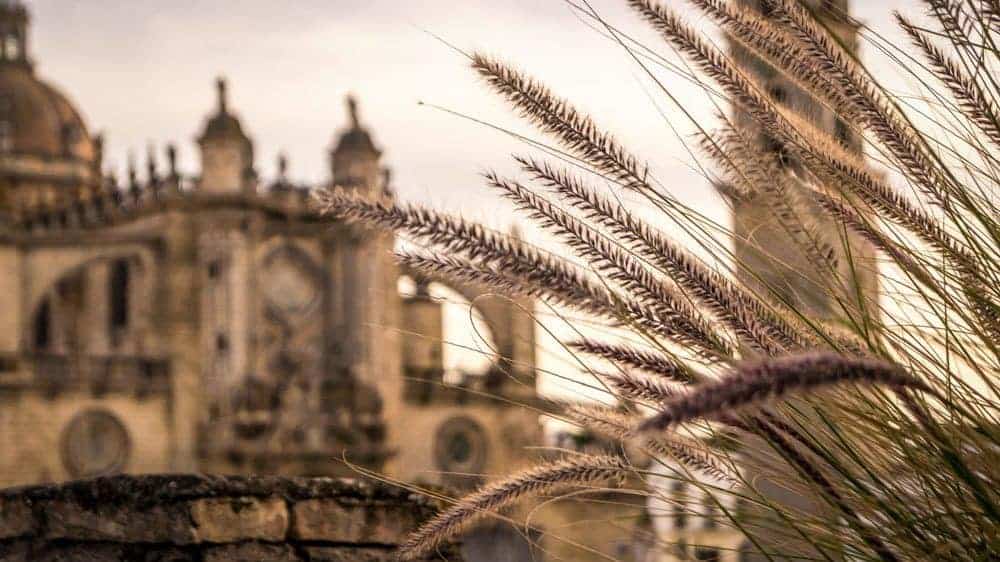 Jerez is also home to the Real Escuela Andaluza del Arte Ecuestre, where prestigious pedigreed Andalusian horses train and perform. Horse lovers are drawn to Jerez in May for the Jerez Horse fair which has over 500 years of history.
Visit the beautiful 11th-century Alcazar or stroll the winding streets of old town, sampling tapas and sherry at quaint local bodegas (bars).
Getting to Jerez from Seville
Jerez is on the same bus and train line as Cadiz.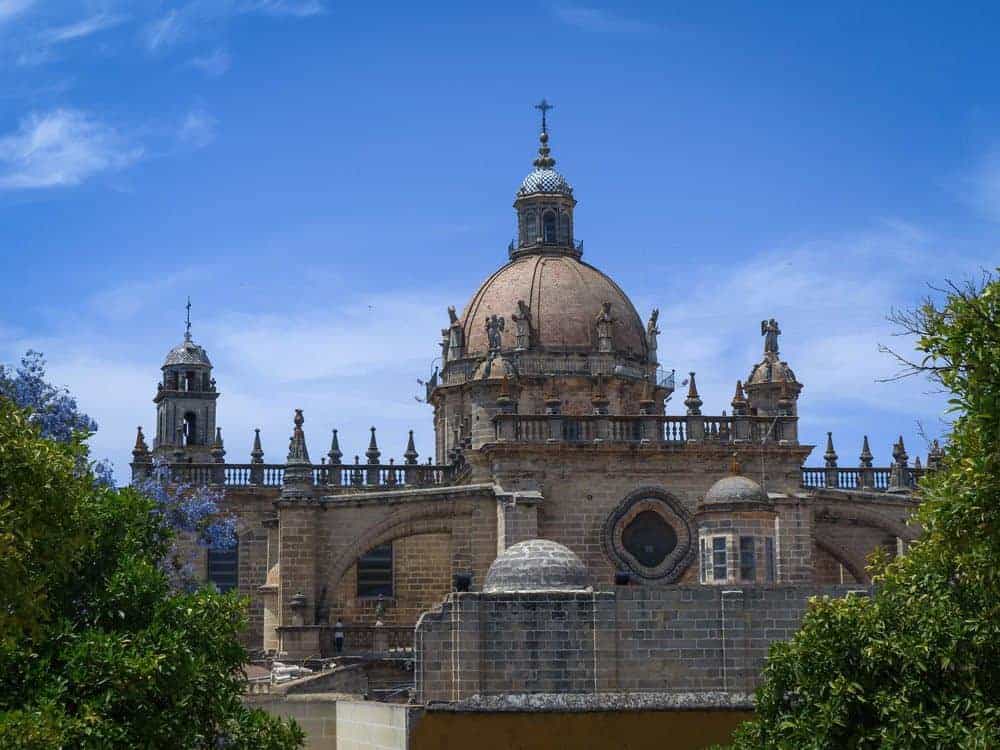 Day Tours from Seville to Cadiz & Jerez de la Frontera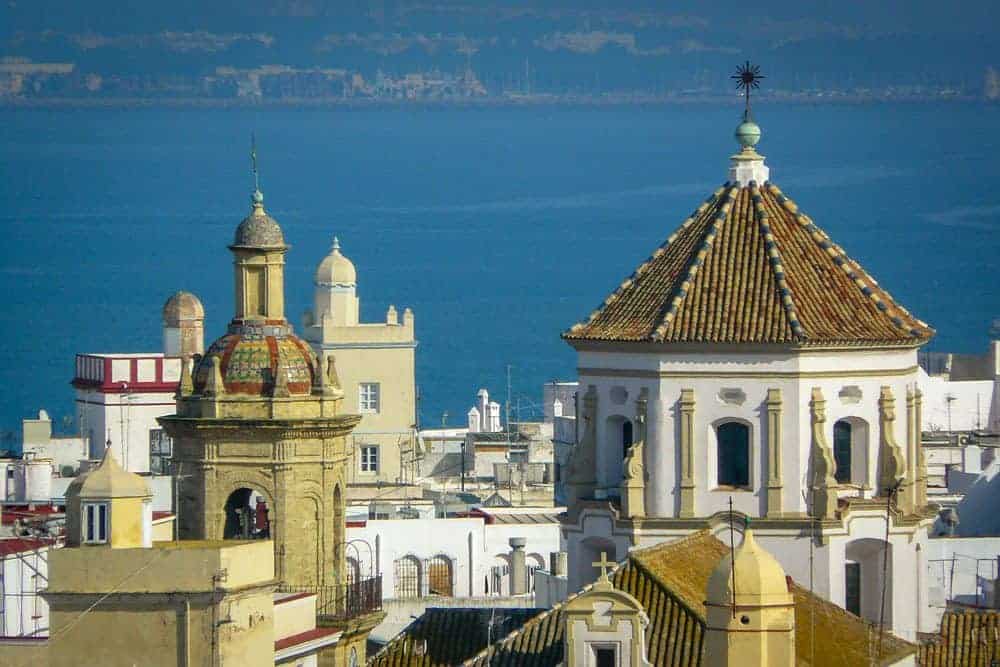 ---
Gibraltar
The last British colony in mainland Europe, Gibraltar is on the list for many travellers to southern Spain.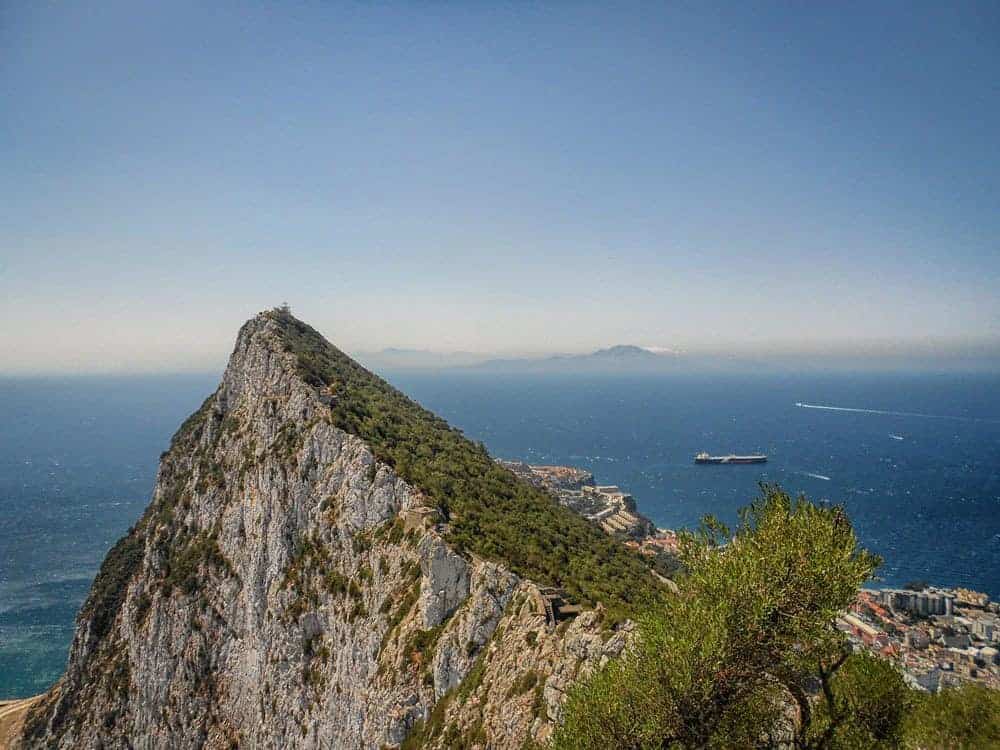 There is a kind of novelty factor in visiting The Rock. Slip across the border for some over the top Britishness wedged between Europe and Africa.
You'll find typical red phone boxes, good old English pub grub, and of course, fish and chip shops. Gibraltar is almost a parody of Mother England.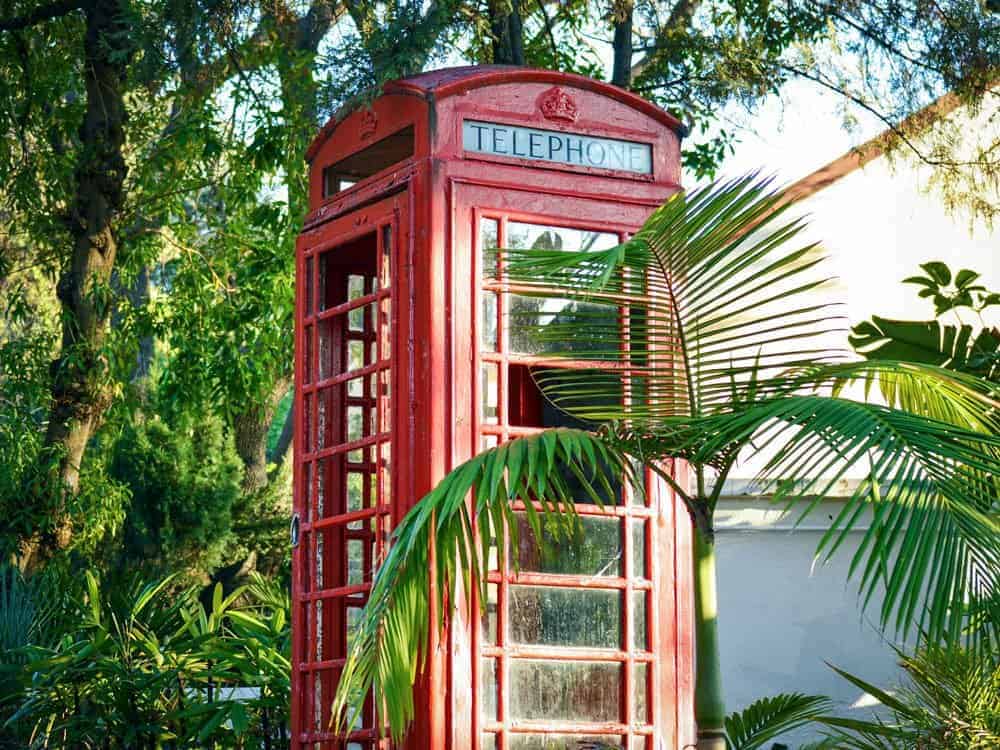 Aside from the novelty factor, Gibraltar enchants with spectacular scenery, fascinating history and a curious mix of locals including the infamous Barbary Macaques of Gibraltar.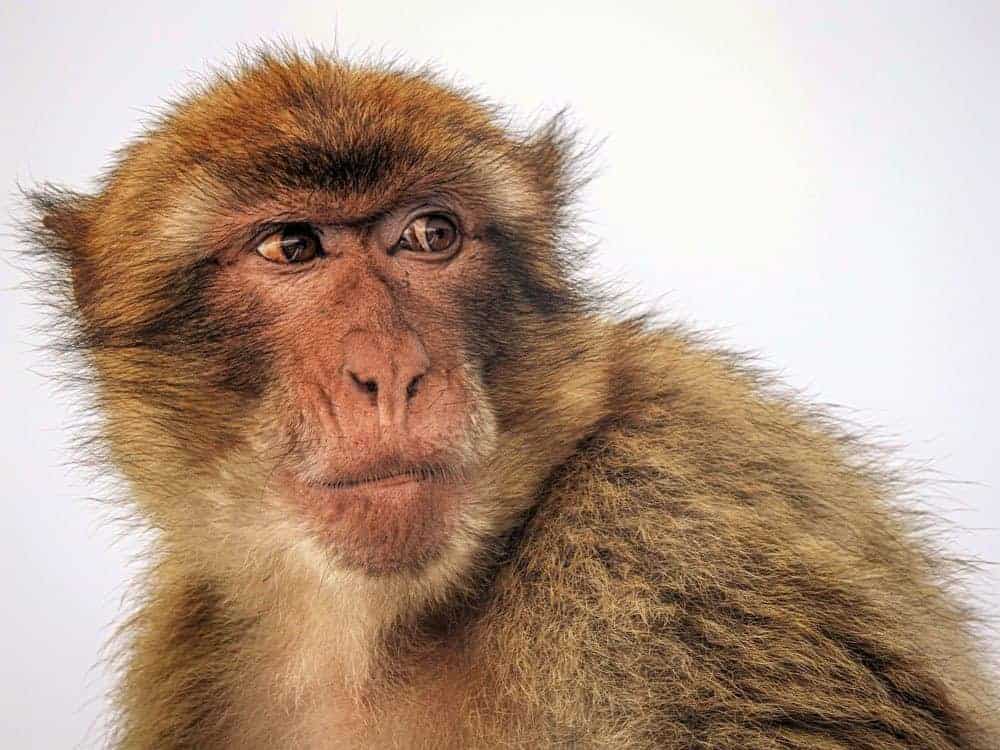 Getting to Gibraltar from Seville
Before setting your mind on a day trip from Seville to Gibraltar consider the following:
Gibraltar and Seville are not well connected by public transport.
There are no train connections, and the local bus only goes as far as the border town of La Linea and the travel time would be so long, it is not worth considering for a day trip.
Gibraltar is not in the Schengen Zone so you may experience delays at the border.
If you do want to make a day trip, we would recommend the following options:
Taking an organised day tour from Seville to take the stress out of getting there and border delays.
Self-driving. (Some day-trippers park on the Spanish side and walk across the border to save time. There can be long delays with cars crossing the border due to car searches).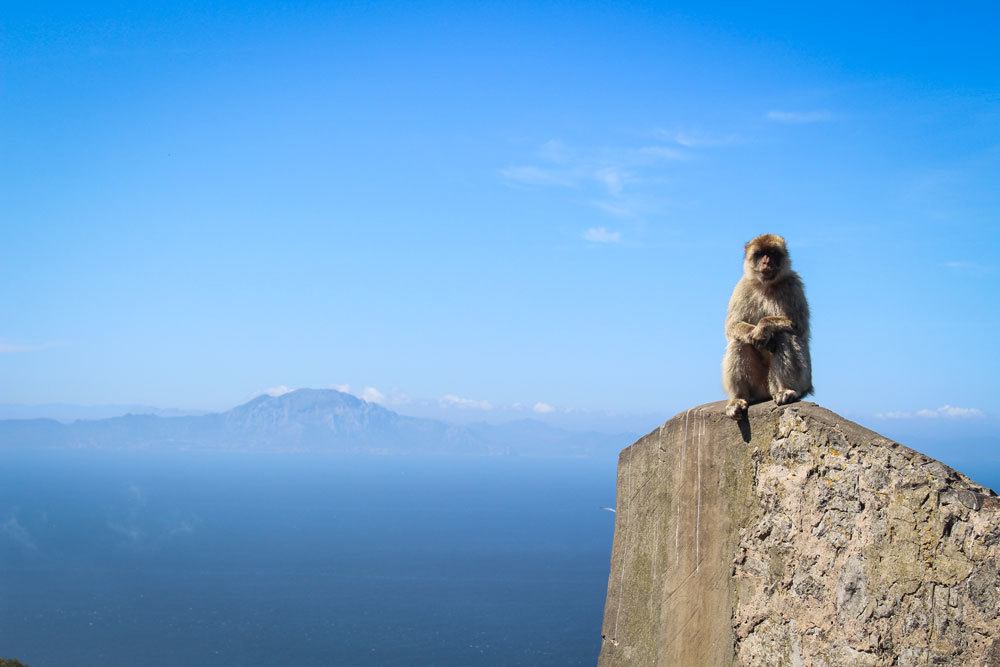 Day Tours from Seville to Gibraltar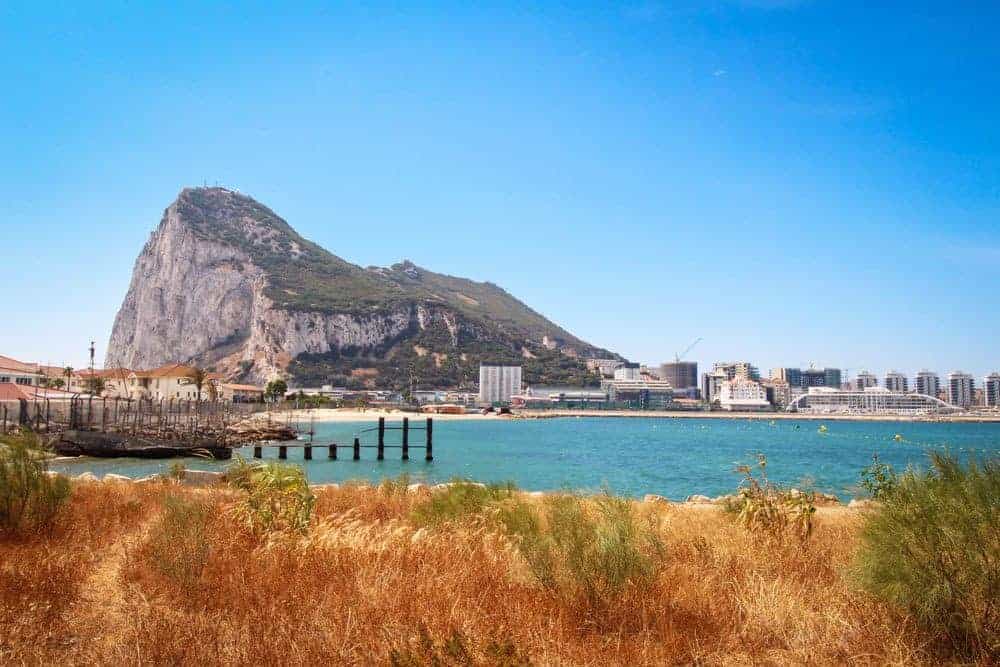 ---
Tarifa
Only a few hours from Seville, the coastal town of Tarifa is a watersports paradise and mecca for surfers and kite and windsurfers. As well as an abundance of beautiful beaches and a quaint old town, Tarifa is also famous for its nightlife with lots of swanky bars, restaurants and night clubs.
The other highlight of Tarifa is its proximity to Tangier Morocco. Tarifa is the most convenient port to catch the ferry to Tangier – our next day trip from Seville.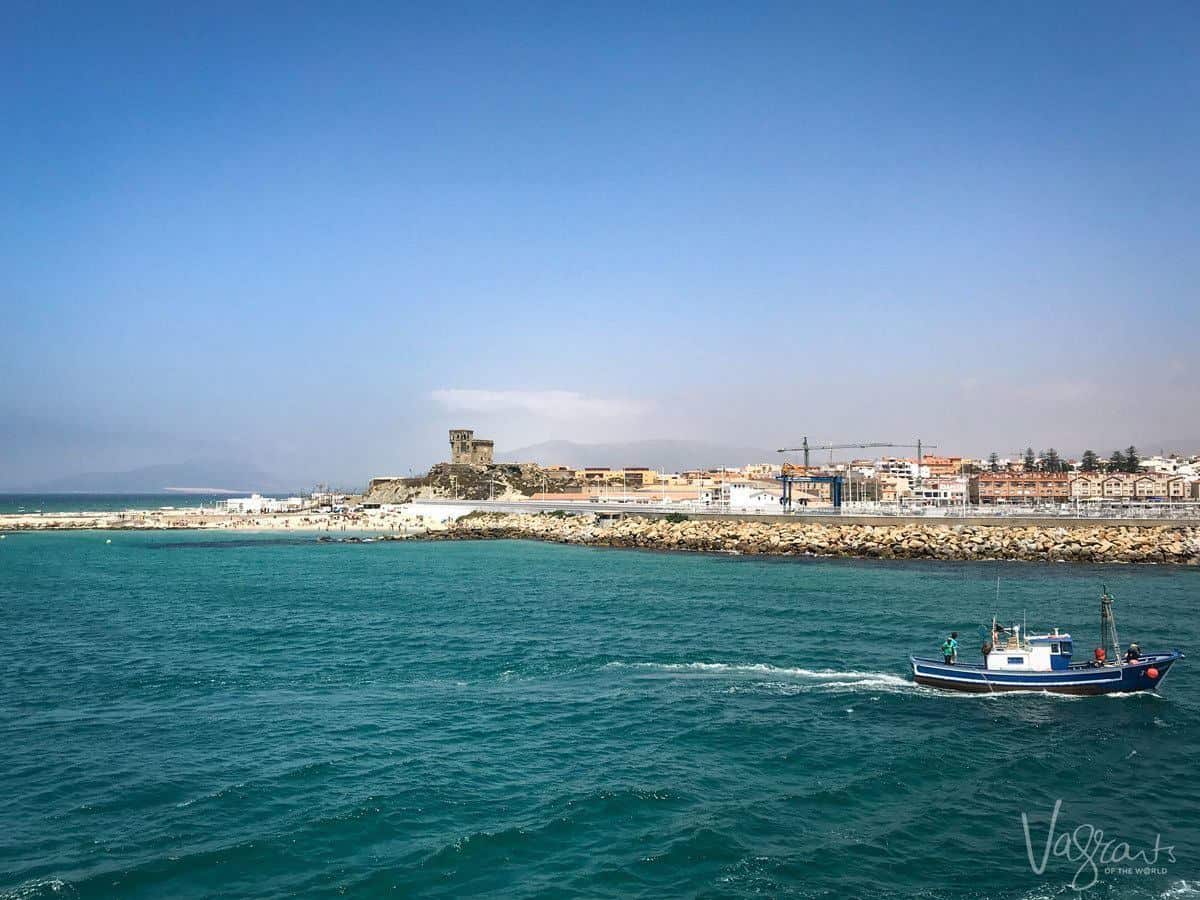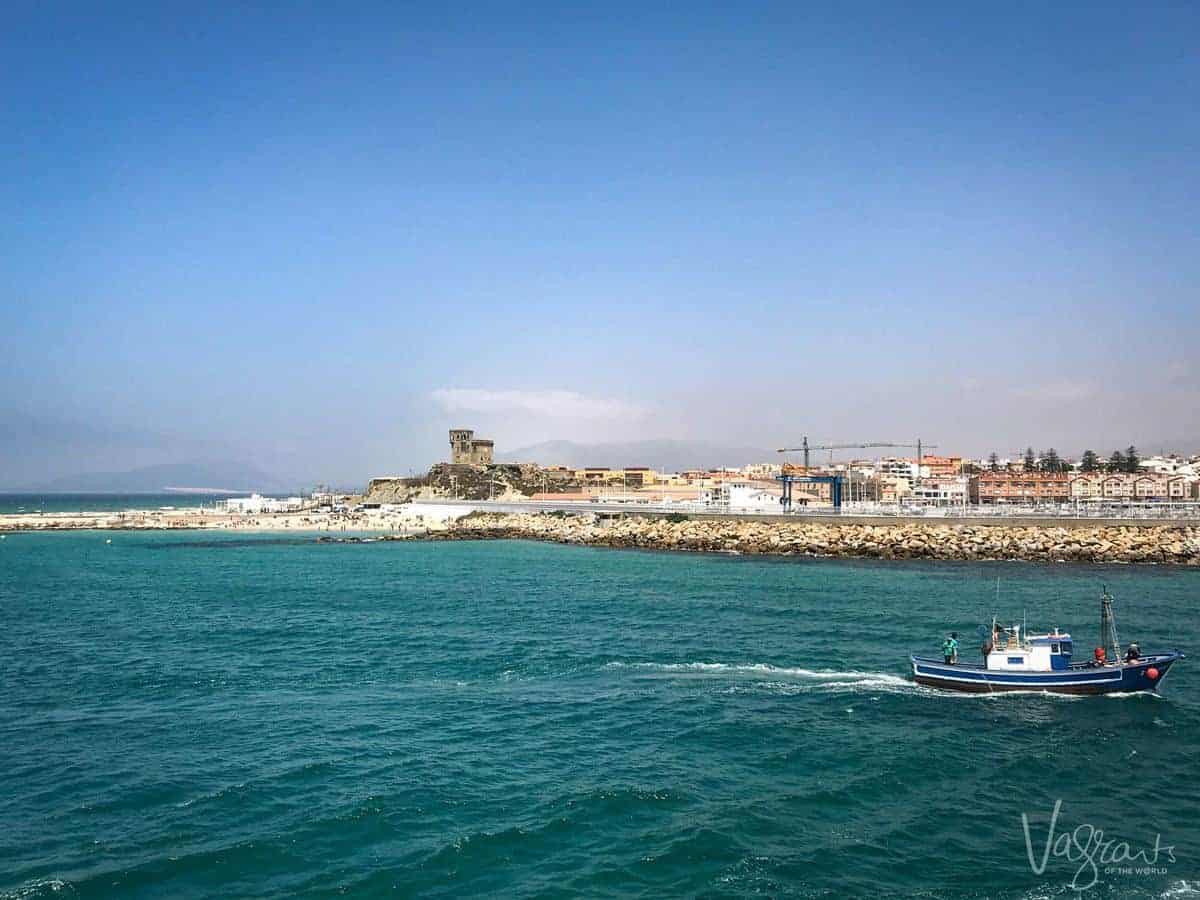 Getting to Tarifa From Seville
TG Comes bus company has around five services per day running between Seville and Tarifa. Travel time is approx. 3 hrs depending on the service.
Day Tours from Seville to Tarifa
Most day tours to Tarifa are just passing through to catch the ferry for day trips to Tangier. If you wanted to do a day trip to Tarifa from Seville, you could either take the bus, hire a car and self-drive, or book a private transfer.
It would not be worth the extra expense of paying for a Seville to Tangier tour and only staying in Tarifa for the day. Self-drive would be the most economical and efficient.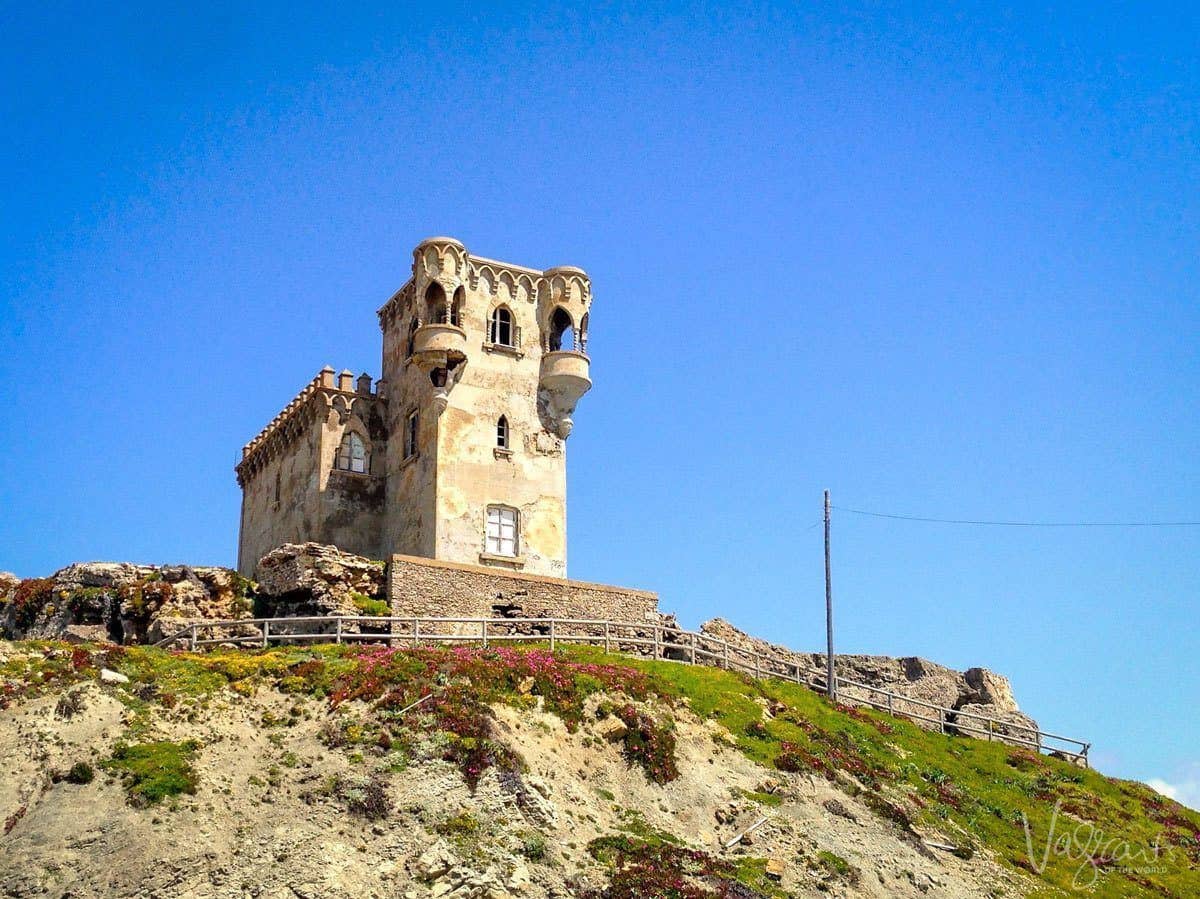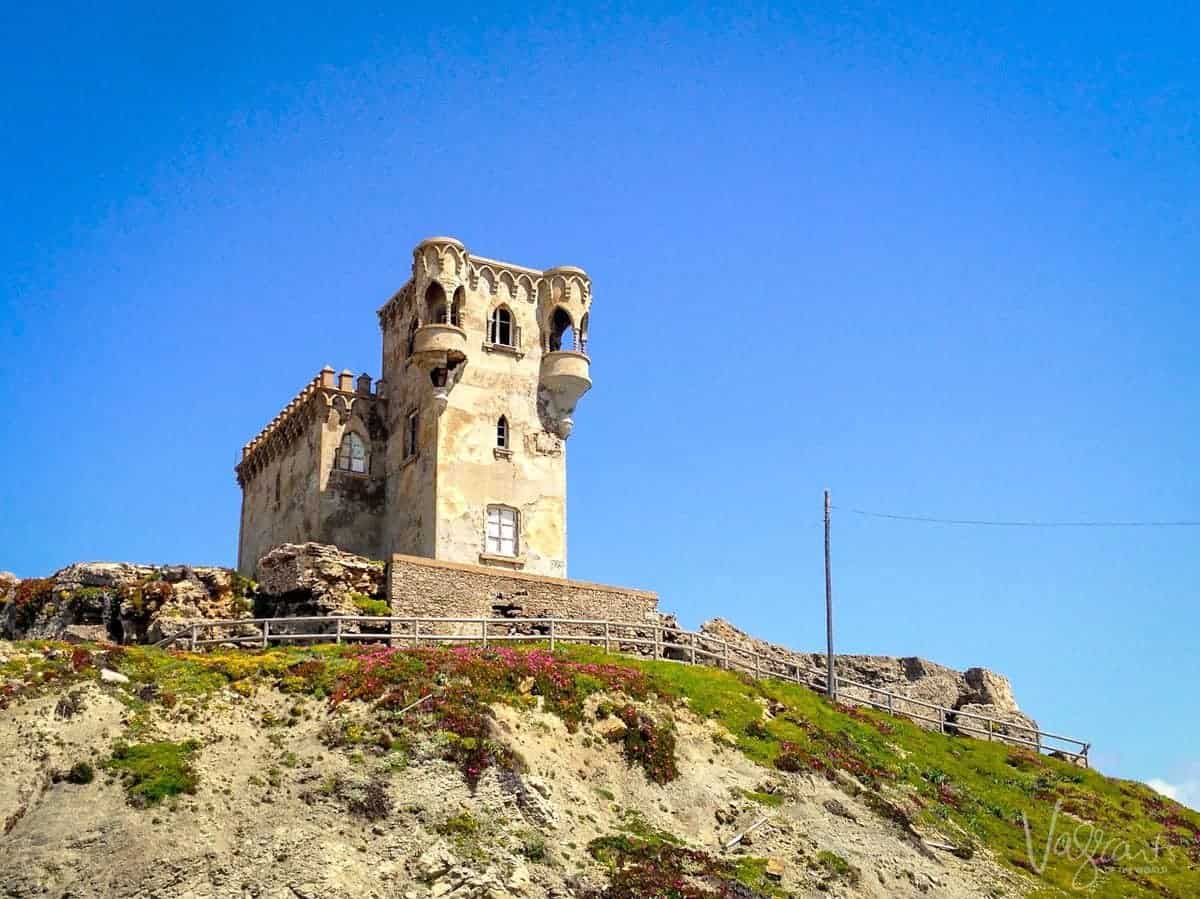 ---
Tangier Morocco
An interesting mix of North African, Spanish, Portuguese and French – Tangier is Europes' gateway to Africa.
Being able to visit one of Morocco's most fascinating cities with such ease is very appealing to many visitors to Southern Spain.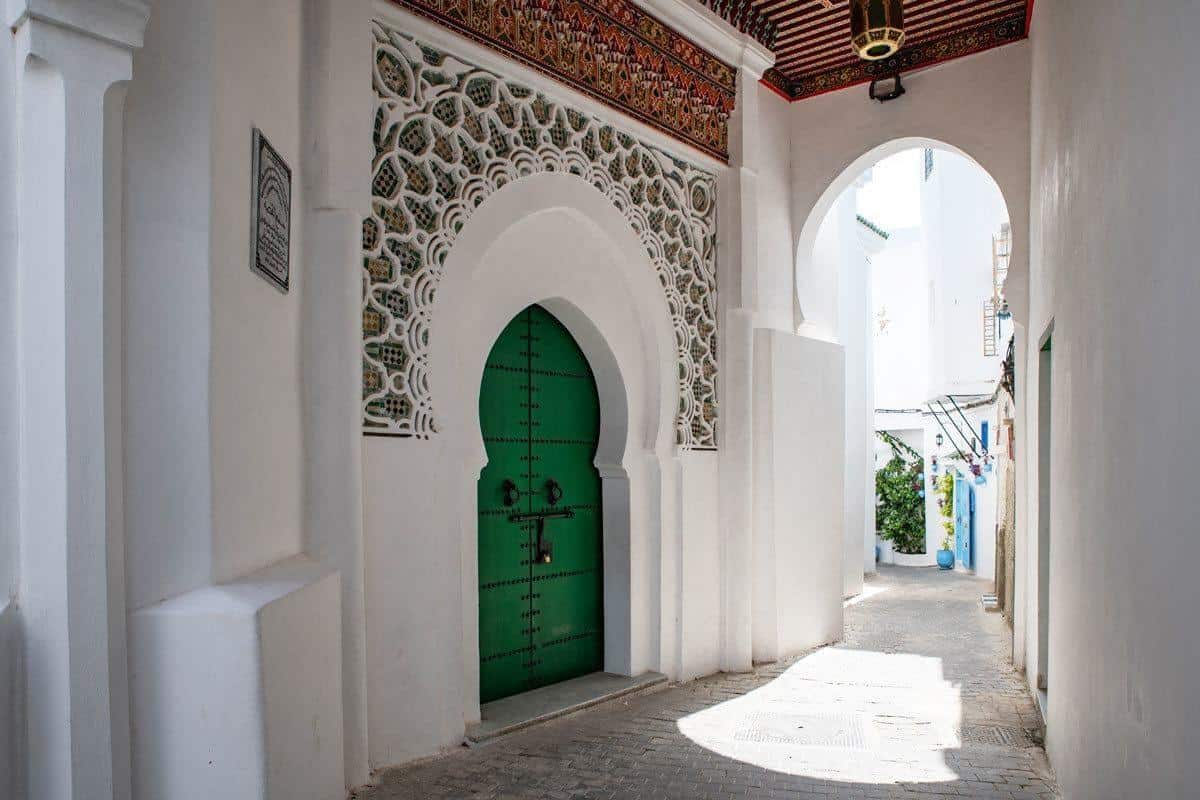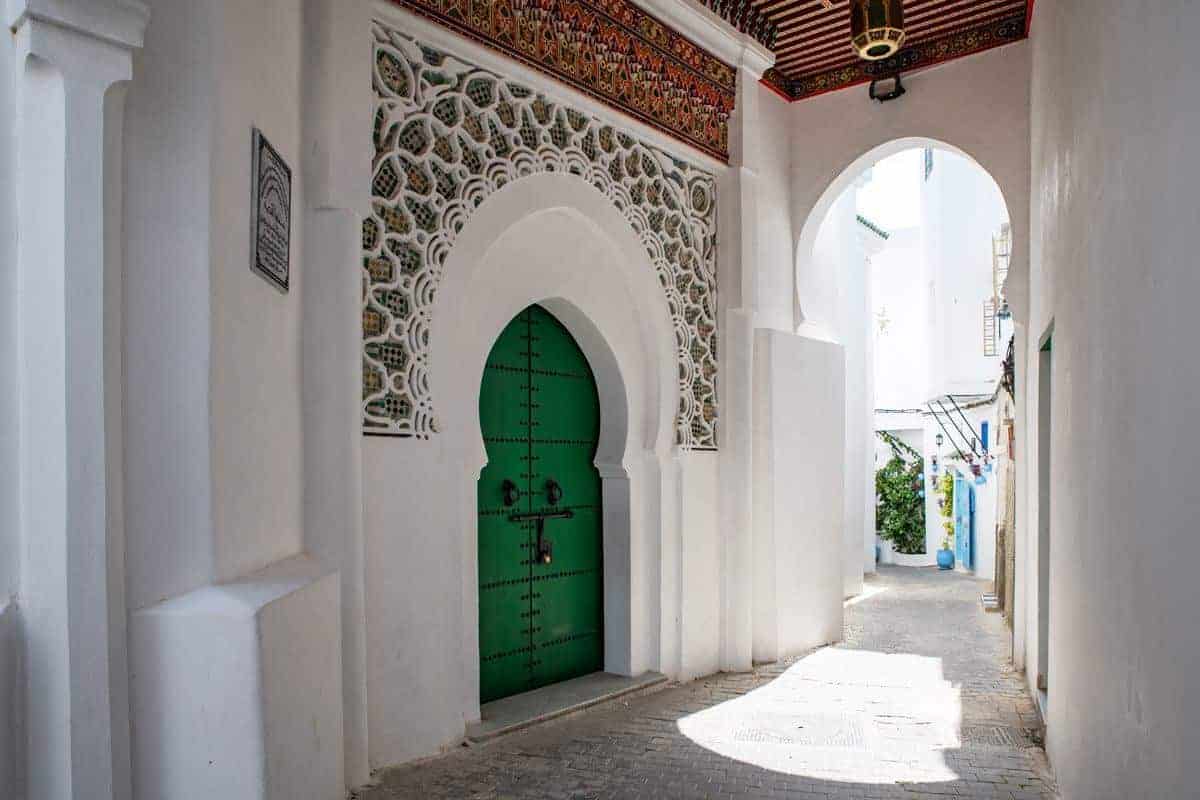 Day-trippers are drawn to Tangier's literary and artistic past and, the cities reputation for being an international haven for spies. A reputation that continues to invoke a sense of exotic mystery, long after the days of the infamous "International Zone".
Getting to Tangier from Seville
If not taking a full day tour from Seville, the easiest way to travel from Seville to Tangier is via the ferry from Tarifa.
Either take the bus from Seville to Tarifa to catch the ferry or, self-drive from Seville and park at the Tarifa Port for the day.
You can pre-purchase ferry tickets from Tarifa to Tangier here. It is advisable to prepurchase to ensure availability for your times, especially on a day trip.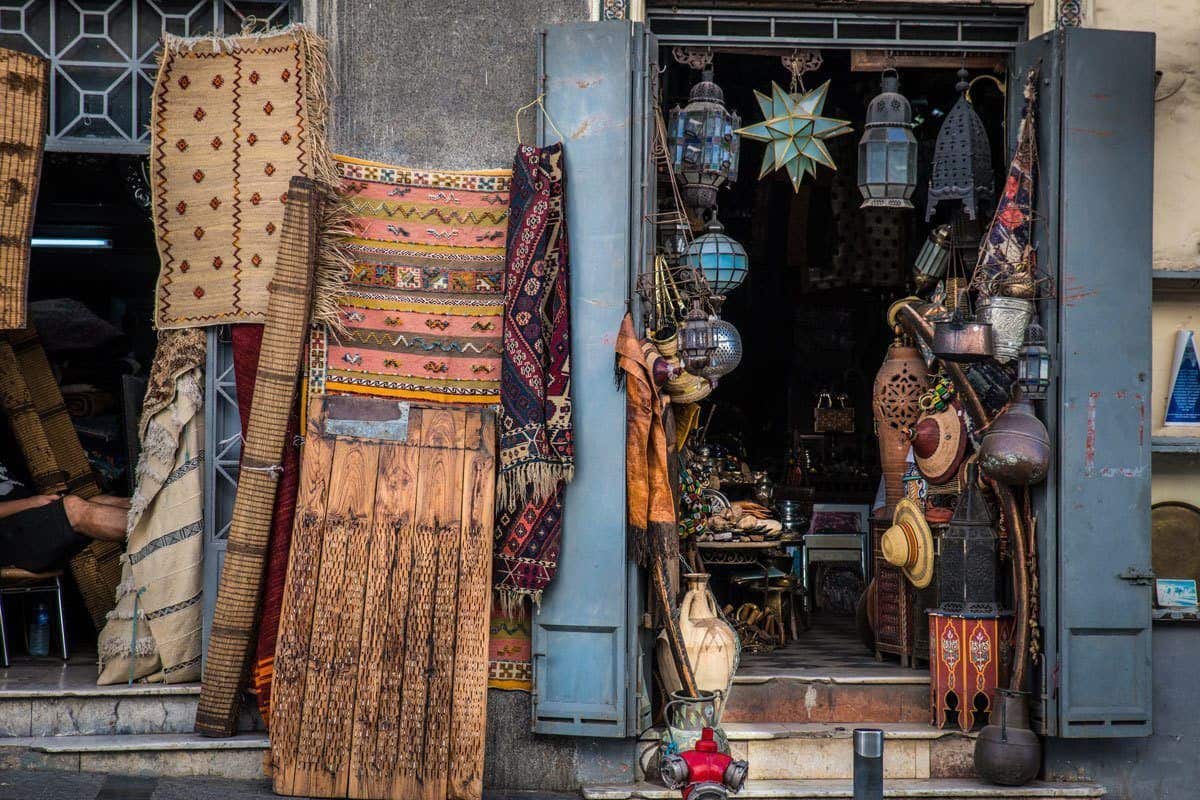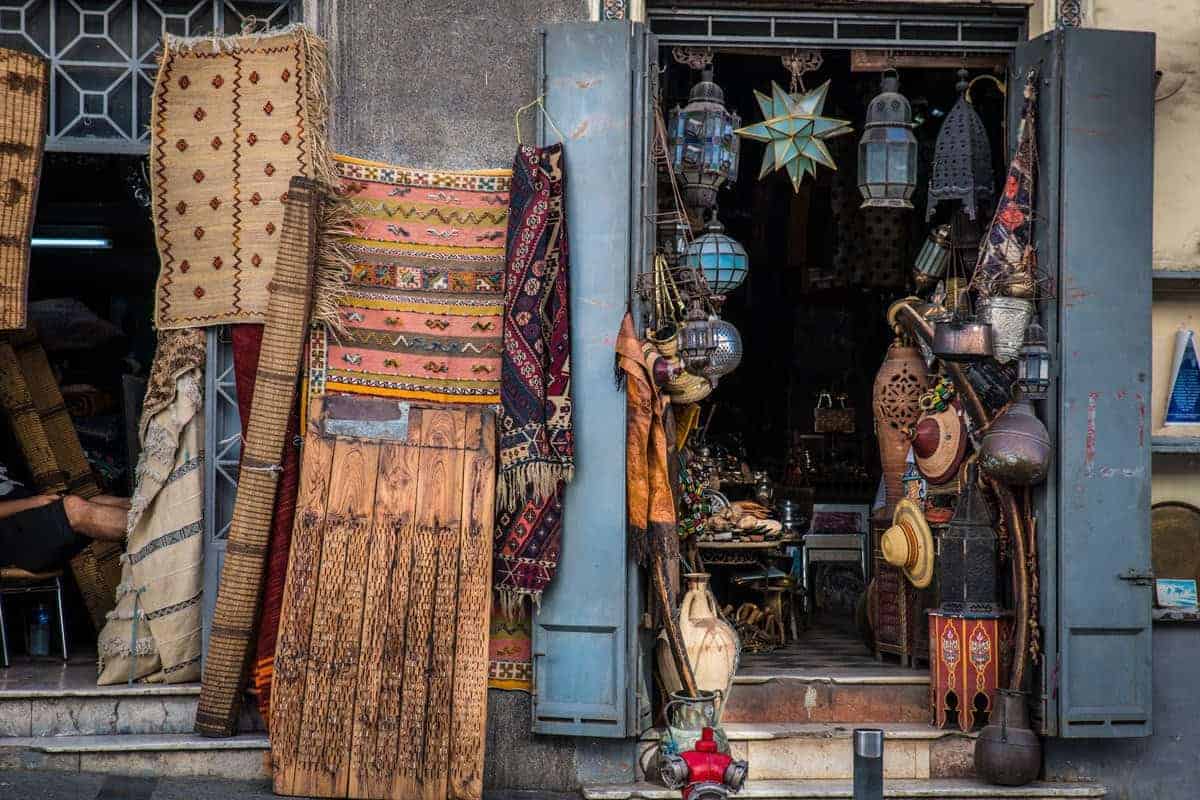 Day Tours from Seville to Tangier Morocco