There is so much to do in Seville but its location also makes it the perfect place to base yourself for exploring Andalusia.
We have put together a list of places easily reached in a day trip from Seville by public transport, self-drive or guided tour.
You'll find some easy-to-reach half-day trips from Seville, recommendations for combined trips, and transport and tour information. These are some of Southern Spain's best destinations, all accessible from Seville.
---
Plan ahead: Know Where to stay in Seville to help you find the perfect base for exploring Seville and Andalucía.
---
These Are The Best Day Trips From Seville
While not a full-day tour, the ancient Roman ruins in Itálica, a 20-minute drive from the city centre is a good half-day trip from Seville.
Just one of many interesting facts about Seville, the site was a Roman settlement dating back to 206 BC. Later, Itálica was founded as a town under the rule of Emperor Augustus and was the birthplace of the emperors Trajan and Hadrian.
The third-largest amphitheatre of the Roman Empire, the site is also the "Dragon Pit" filming location for Game of Thrones seasons 7 & 8.
---
The city of Cordoba is known for its beautiful 8th century Mezquita (Mosque turned cathedral), the charming Alcázar, ruins of Arab baths, and a gorgeous tangle of streets in the old Judería (Jewish Quarter).
---
---
---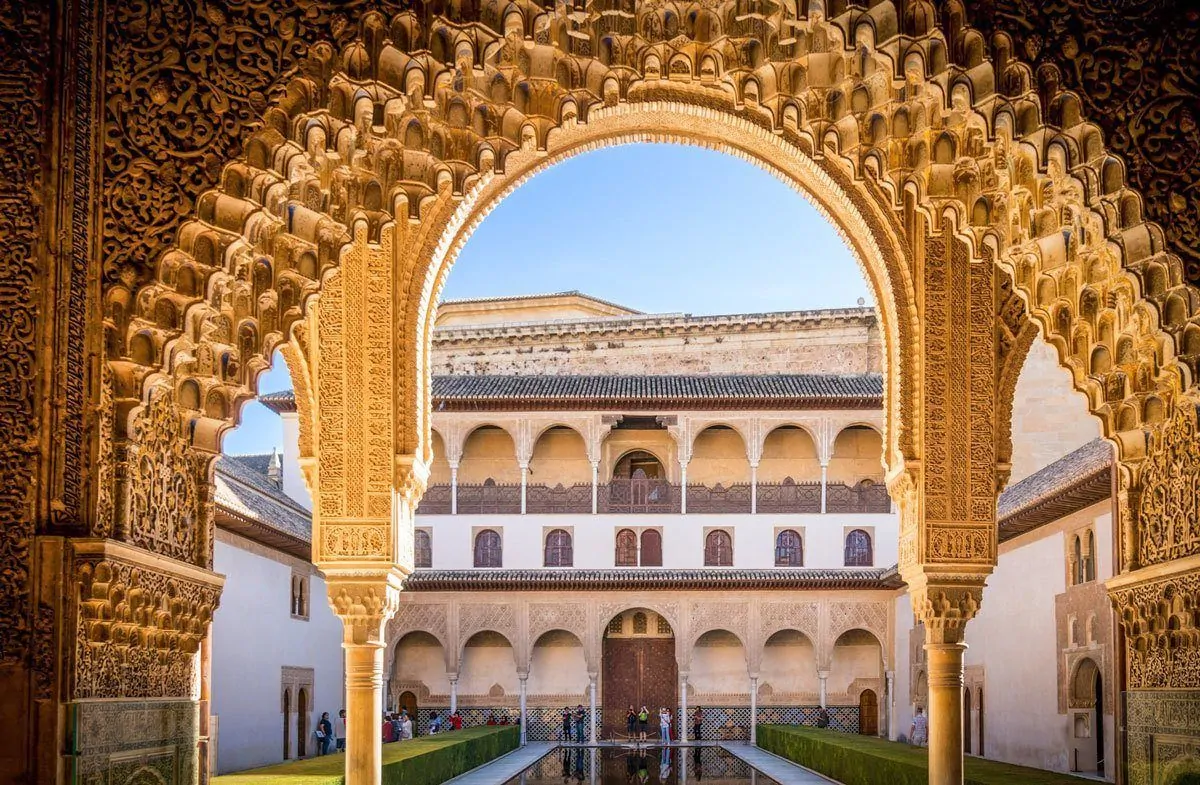 ---
---
---
One of the oldest towns in Spain dating back to the 15th-Century during the time of the Moors, Ronda is famed for its bullfighting. The city's Plaza de Toros is one of Ronda's most popular attractions thanks to its beautiful architecture.
---
After Cordoba, Cadiz is easily reached by train or bus in an hour and a half, making it one of the most convenient day trips from Seville.
Still one of Spain's best-kept tourism secrets, the beachside city is famous for the 100 watchtowers along the Bay of Cadiz, the baroque cathedral, and its seafood and tapas. It also has some of the best beaches in Spain.
---
A town steeped in tradition, Jerez is known for Sherry and as the equestrian capital of Spain. One of the oldest wines in the world, Sherry is a defining product of Andalusia and Jerez is where it originated.
Jerez is also home to the Real Escuela Andaluza del Arte Ecuestre, where prestigious pedigreed Andalusian horses train and perform. Horse lovers are drawn to Jerez in May for the Jerez Horse fair which has over 500 years of history.
Visit the beautiful 11th-century Alcazar or stroll the winding streets of the old town, sampling tapas and sherry at quaint local bodegas (bars).
---
There is a kind of novelty factor in visiting The Rock. Slip across the border for some over the top Britishness wedged between Europe and Africa.
You'll find typical red phone boxes, good old English pub grub, and of course, fish and chip shops. Gibraltar is almost a parody of Mother England.
Aside from the novelty factor, Gibraltar enchants with spectacular scenery, fascinating history and a curious mix of locals including the infamous Barbary Macaques of Gibraltar.
---
Being able to visit one of Morocco's most fascinating cities with such ease is very appealing to many visitors to Southern Spain.
Day-trippers are drawn to Tangier's literary and artistic past and, the cities reputation for being an international haven for spies. A reputation that continues to invoke a sense of exotic mystery, long after the days of the infamous "International Zone".
---