Southern Spain's atmospheric city of Granada is on many people's bucket lists. But, surprisingly, it is also often overlooked by many in favor of Barcelona, Madrid, and Seville.
So, if you're wondering if Granada is worth visiting, here are an array of reasons to add this enchanting city to your southern Spain itinerary.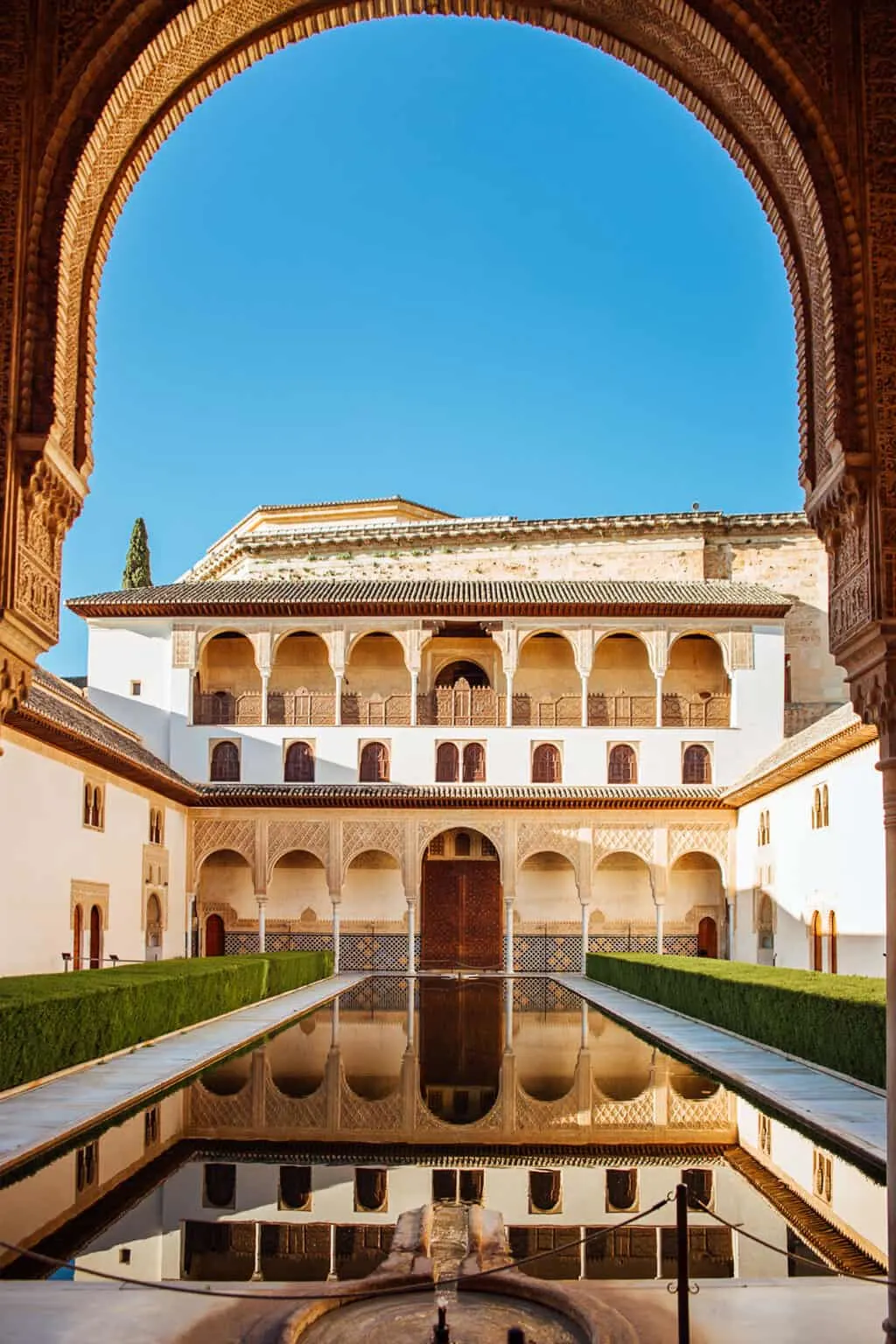 About Granada
Over the centuries, a veritable melting pot of cultures and civilizations have inhabited Andalucia. Granada is like a living museum paying homage to these legacies, making the city one of the most captivating destinations in Spain.
Granada is also surrounded by some of the most dramatic natural scenery in the region, giving life to nature routes through ravines, waterfalls, and up to the highest peaks in mainland Spain.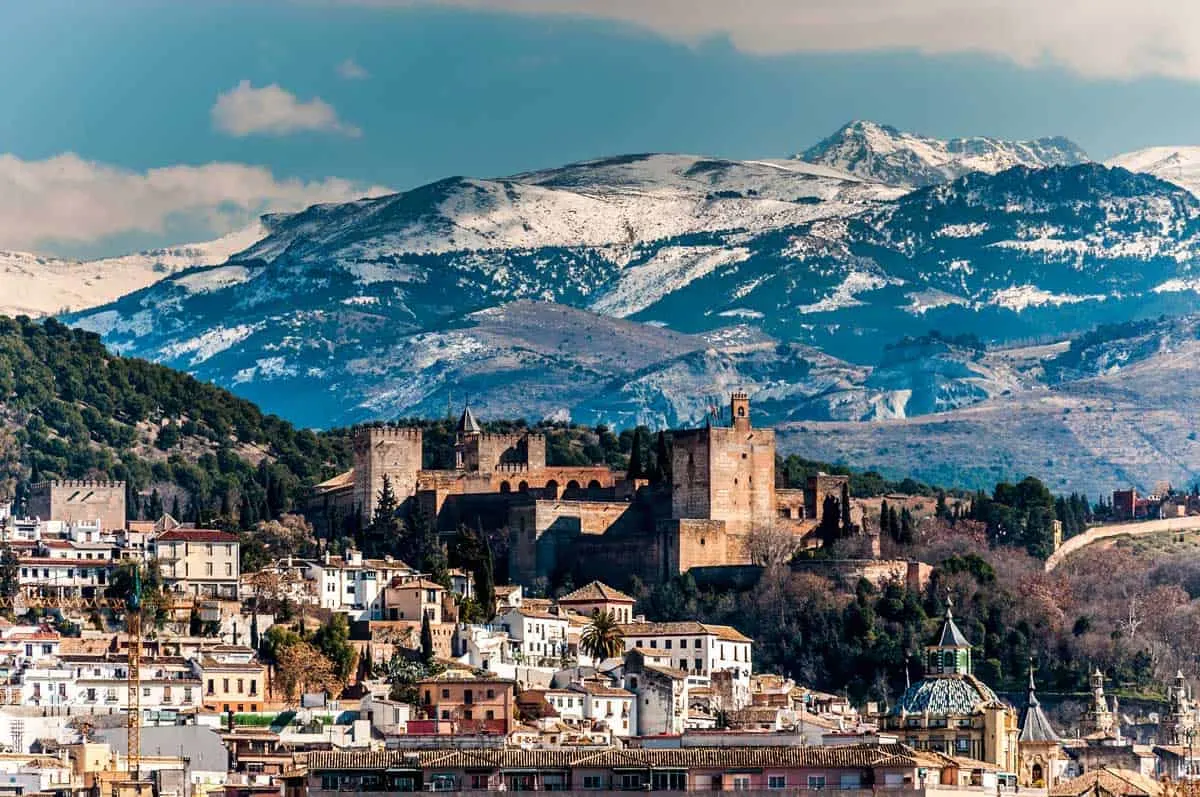 In the winter months, the famed Sierra Nevada mountains are where you'll find Europe's southernmost ski resort.
Granada is a city overflowing with treasures for every type of traveler. Here we share some of the top reasons to visit Granada.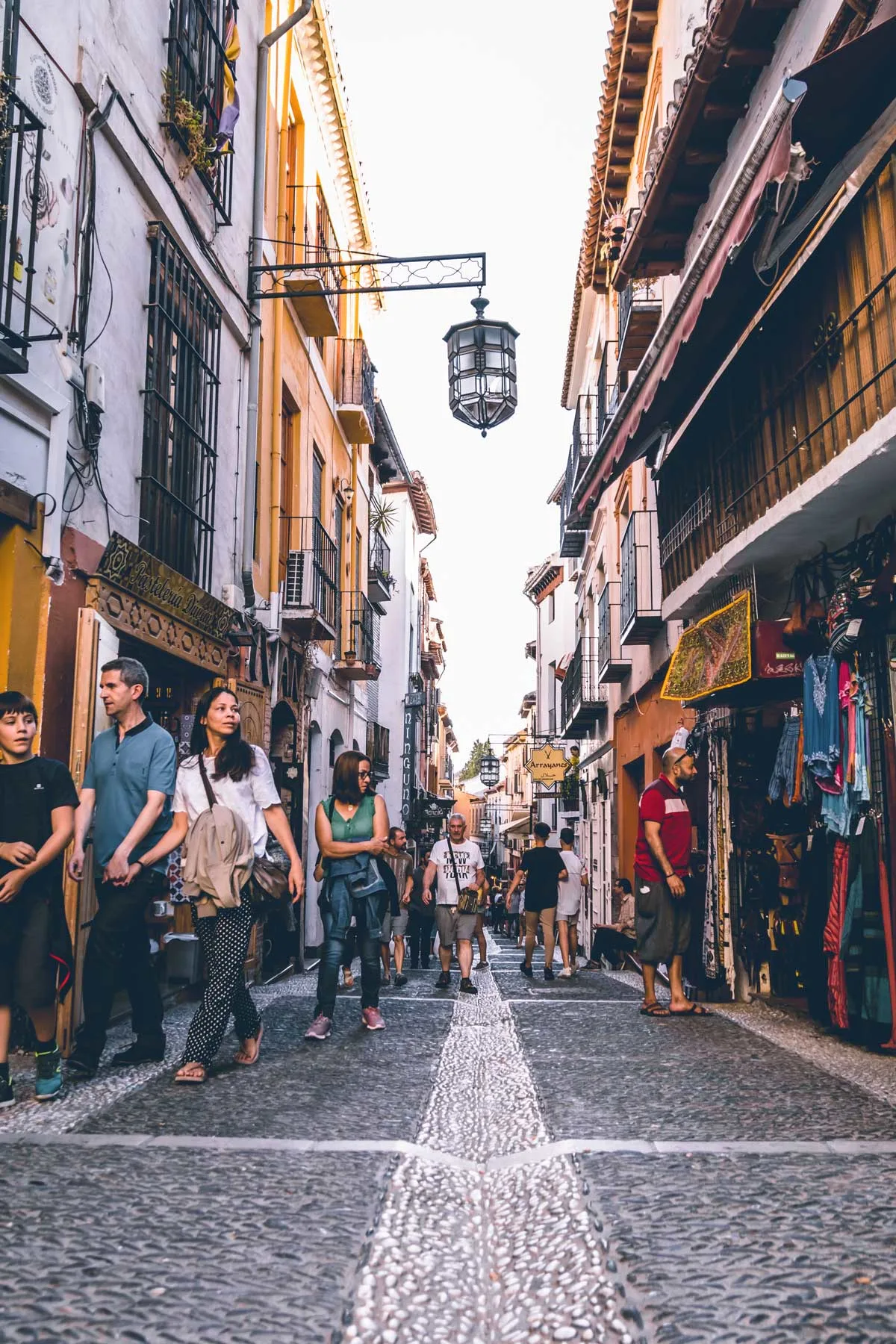 One of the most popular day trips from Seville, too many people come to see the main attractions and leave. We believe Granada deserves at least a few days.
Essential Things to Do in Granada Spain
The Alhambra
Granada is home to one of Spain's most visited tourist attractions, the Alhambra. The magnificent historical complex is made up of a majestic palace, a Moorish fortress, and exquisite gardens.
Sites that tell the tale of the Moorish dynasties and Christian kingdoms that inhabited Granada throughout the centuries.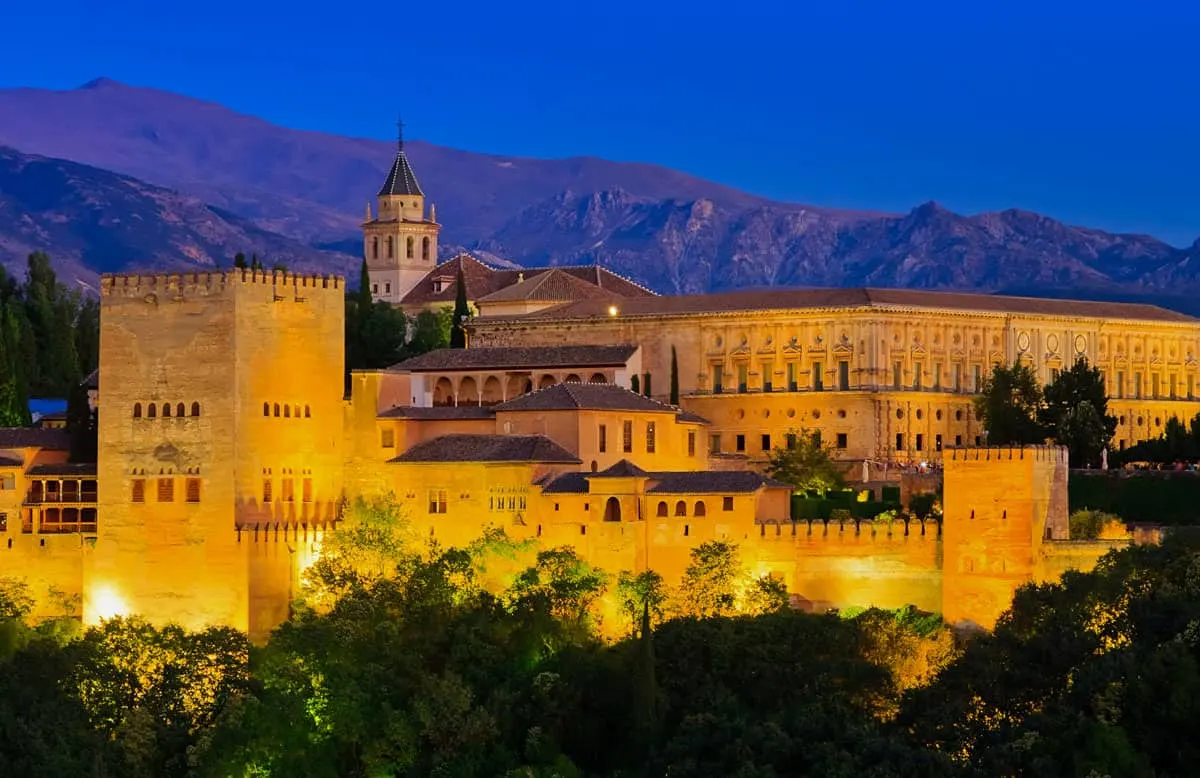 The Alhambra was one of the most important political and aristocratic centers of the Muslim world during the Nasrid era.
The oldest part of the complex is the Alcazaba, but you can trace the story of Granada through the structures built throughout the centuries up until after the Spanish Reconquista.
The Generalife Gardens offer welcome shade in picturesque settings. Colorful gardens line elegant pathways that lead to squares adorned with magnificent fountains and ornate Arabic architecture.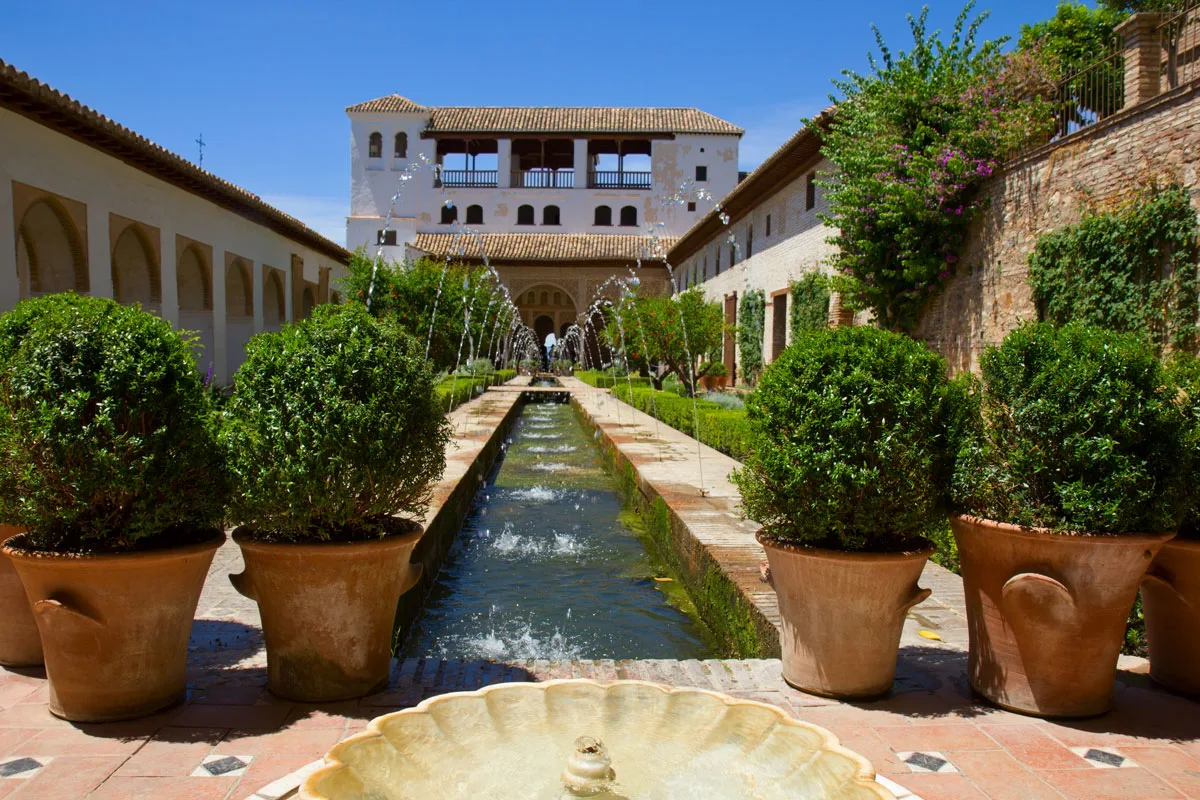 For the best views of the Alhambra, head to the Mirador de San Nicolás viewpoint in the historic center.
It is from here you will capture the iconic picture of Alhambra set against the majestic Sierra Nevada mountain range.
If you don't know where to stay, you can see our guide on the best hotels in Granada for every budget. Or, if you want a special experience, it is possible to stay within the Alhambra's walls in the stunning Moorish-inspired Alhambra Palace Hotel.
Tips for Visiting the Alhambra: The Alhambra is one of the most popular attractions in southern Spain and a very large complex.
We highly recommend pre-booking your entry ticket and possibly even taking a guided or audio tour. Pre-booking your ticket will help you beat the crowds, and a tour will enhance your experience of this incredible historical site.
Planning your visit for first thing in the morning will also offer a more rewarding experience.
Tours are not expensive, and there are many ways you can visit. You can even take a night tour for a different experience. See the full range of Alhambra entry tickets and tour options here.
Discover Granada's Gypsy Cave Dwellings
Granada is one of the most unique places in Spain because it is still home to a wealth of historical cave dwellings. Dwellings that are still utilized today.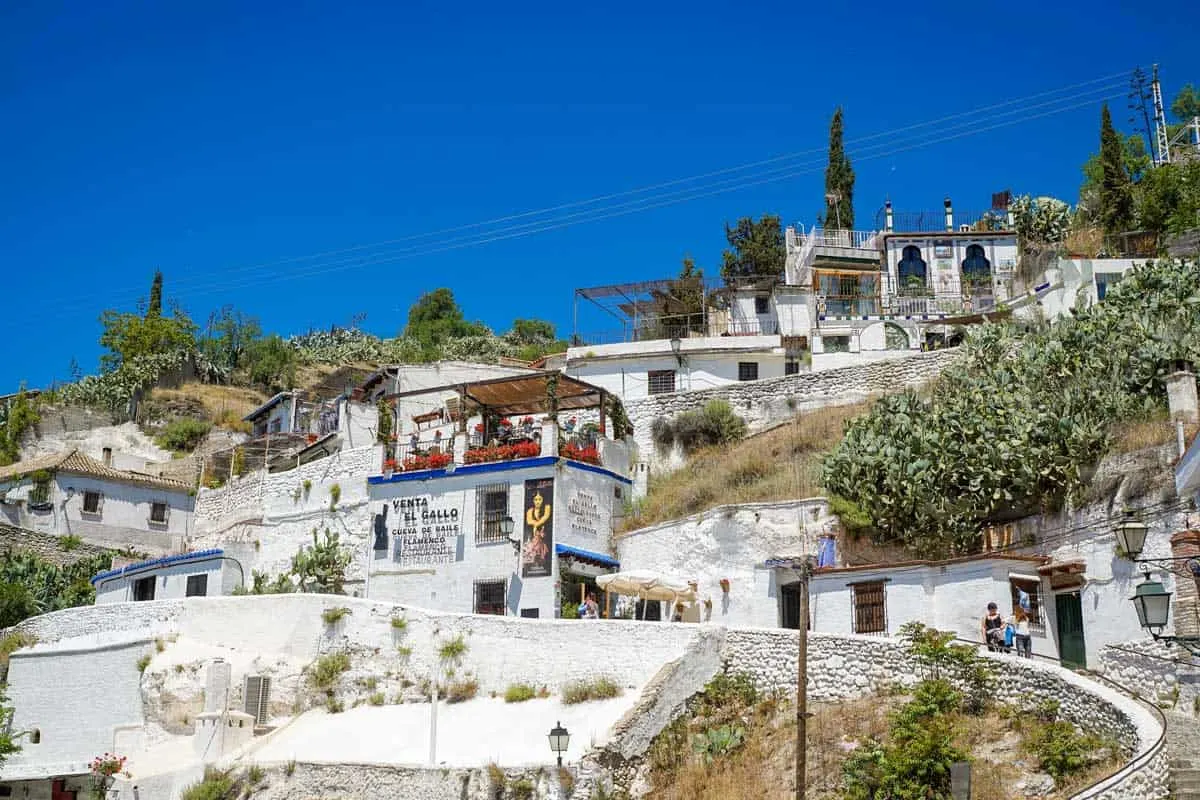 Much like the cave dwellings in Setenil de las Bodegas on Southern Spain's White Village Route, these cave houses are still relevant because they maintain a steady temperature all year round.
While there are several cave houses spread around the Granada province, you can visit the old Gypsy Quarter of Sacromonte in Granada City.
The neighborhood is renowned for the cave dwellings inhabited by gypsies (Gitanos) since the 15th century.
But the caves have a much longer history. Sacromonte means holy mountain. It relates to the belief that the remains of San Cecilio, Granada's Patron Saint, lay in the caves.
You can visit the Cave Museum, which shows how these cave dwellings were decorated back in the 15th century.
Sacromonte is also a fabulous place to see flamenco shows in Granada.
Shopping in Granada
Granada is by far one of the most underrated shopping destinations in Spain.
In the old town, vintage and boutique shops sell designer clothing, accessories, and homewares. You'll also find artisan workshops selling handmade artifacts.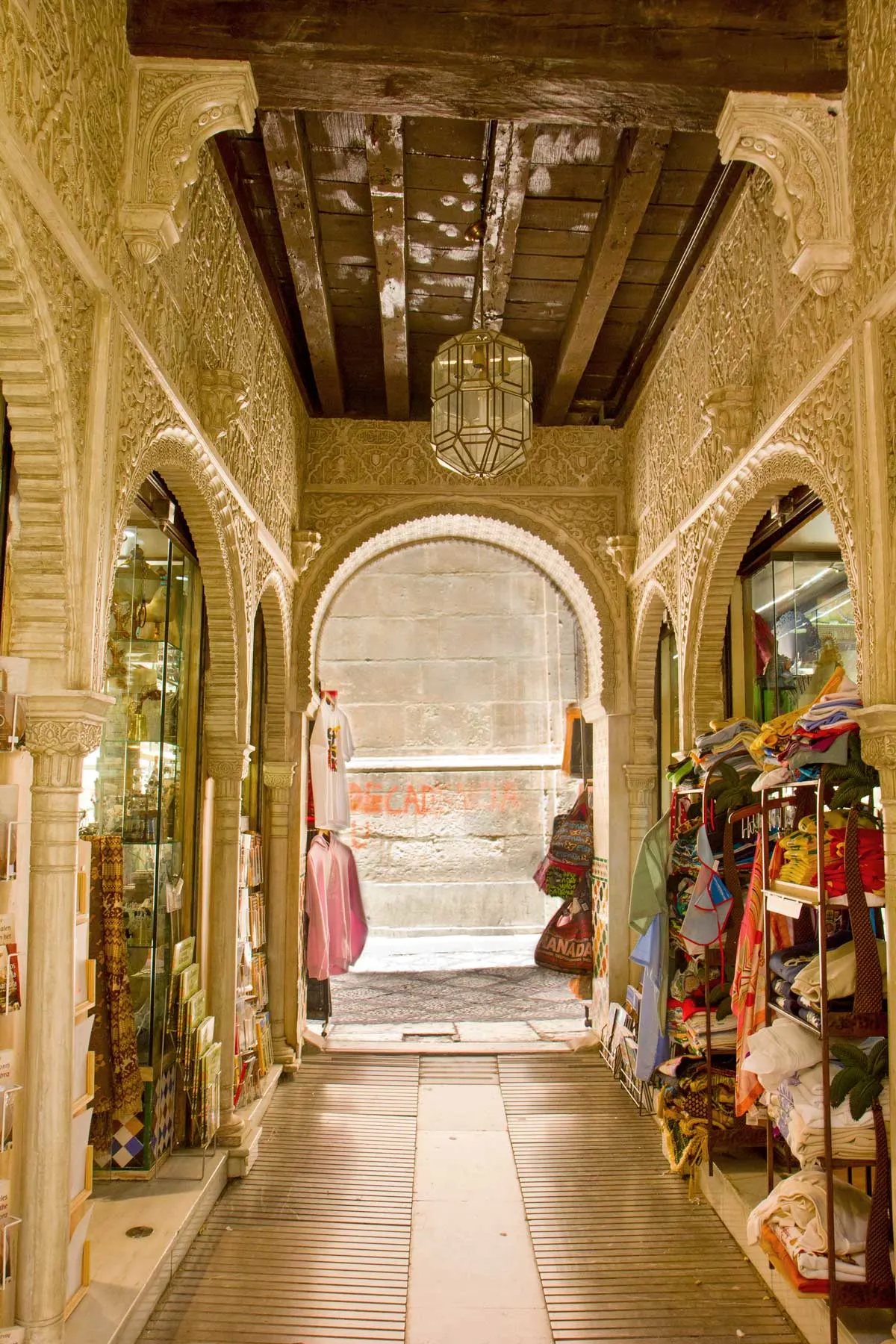 Albaicín is an especially good neighborhood for those looking for something unique. You'll also find Arabic-style shops for special treasures to take home.
The main shopping street in Granada, Calle Reyes Catolicos, has everything from exclusive labels to mainstream clothing brands like H&M and Zara.
Nearby, Calle Recogidas is where luxury jewelry, fashionable footwear, and clothing go hand in hand.
In Granada's old Jewish Quarter, the pedestrian Calle Mesones offers an eclectic shopping experience from boutiques selling one-of-a-kind clothing and jewelry to exclusive Spanish brands, among them the colorful Desigual and Camper footwear.
As a hiking destination, Granada has plenty of sports and outdoor gear shops for any last-minute hiking essentials. Or, you can pick up some great hiking gifts for her or the man in your life who loves to spend their days on the trail.
Discover the Best Hiking Around Granada
Granada is at the foothills of the Sierra Nevada National Park and Natural Park, which offers visitors a wealth of intriguing hiking routes for all levels.
Enjoy crossing the hanging bridges and climbing through the narrow ravine of Los Cahorros de Monachil – a great activity for families visiting Granada.
This route follows a river with refreshing water holes and waterfalls along the way.
A longer but easy-to-follow hike with exclusive views of Sierra Nevada's highest peaks, Mulhacen, Veleta, and Alcazaba, is the iconic Vereda de la Estrella. Another great hike for families, there are a couple of tunnels in the mountain you can walk inside along the trail – if you dare.
The more adventurous might prefer to discover the unrivaled beauty of the higher Sierra Nevada, taking on peaks like Mulhacen and Alcazaba. From the peak, you have endless mountain views.
On a clear day, you can see the coast. You might even spot the North African coast if it is clear enough.
In summer, make sure you are prepared for hiking in hot weather with enough water and the appropriate gear for your chosen hike. The Sierra Nevada is incredibly beautiful, but the higher peaks can be unforgiving if you aren't prepared.
Granada is Less than an Hour to the Beach
Most don't think about beaches in Granada, but only 50 minutes from the city, you reach Costa Tropical, Granada's pristine coastline.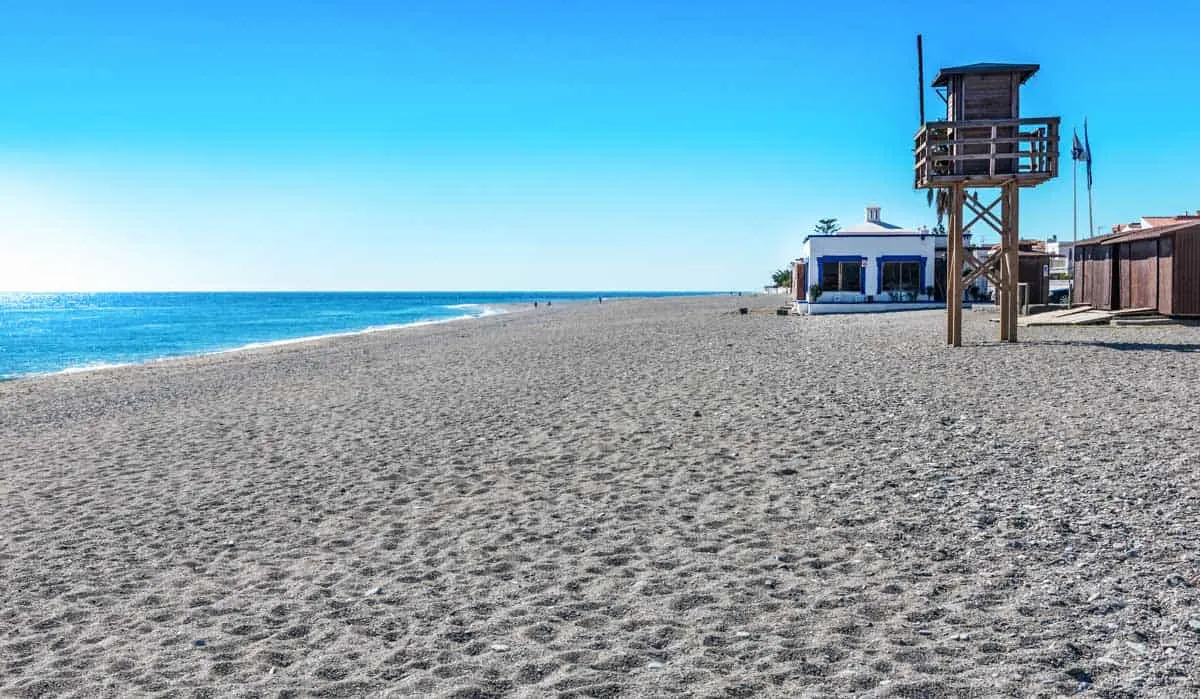 Costa Tropical is not large but has a series of vibrant beach towns and crystal clear water. Among the best destinations are:
Salobreña, where you can enjoy snorkeling, paddle boarding, and exploring the little hilltop town and its castle.
Calahonda has fantastic kayaking and snorkeling opportunities in clear, turquoise waters.
La Herradura, for beautiful hiking routes to sweeping views of the little bay.
Almuñecar is also a wonderful place to spend a couple of days if you want a break from the city and central regions. It is a coastal city with Roman ruins, a Moorish castle, epic beaches, and vibrant beach bars that give the beachfront an energetic vibe day and night.
All of these are possible on a day trip from Granada.
Explore Granada's Atmospheric Old Town
One of the best reasons to visit Granada is, without a doubt, the old town. Albaicín is Granada's historic center and the city's oldest area.
The old Moorish neighborhood has been inhabited since the 6th century when the Iberians lived in Andalucia. In the 11th century, the Moors fortified the city. As you wander the old city, you can still see parts of these Moorish city walls.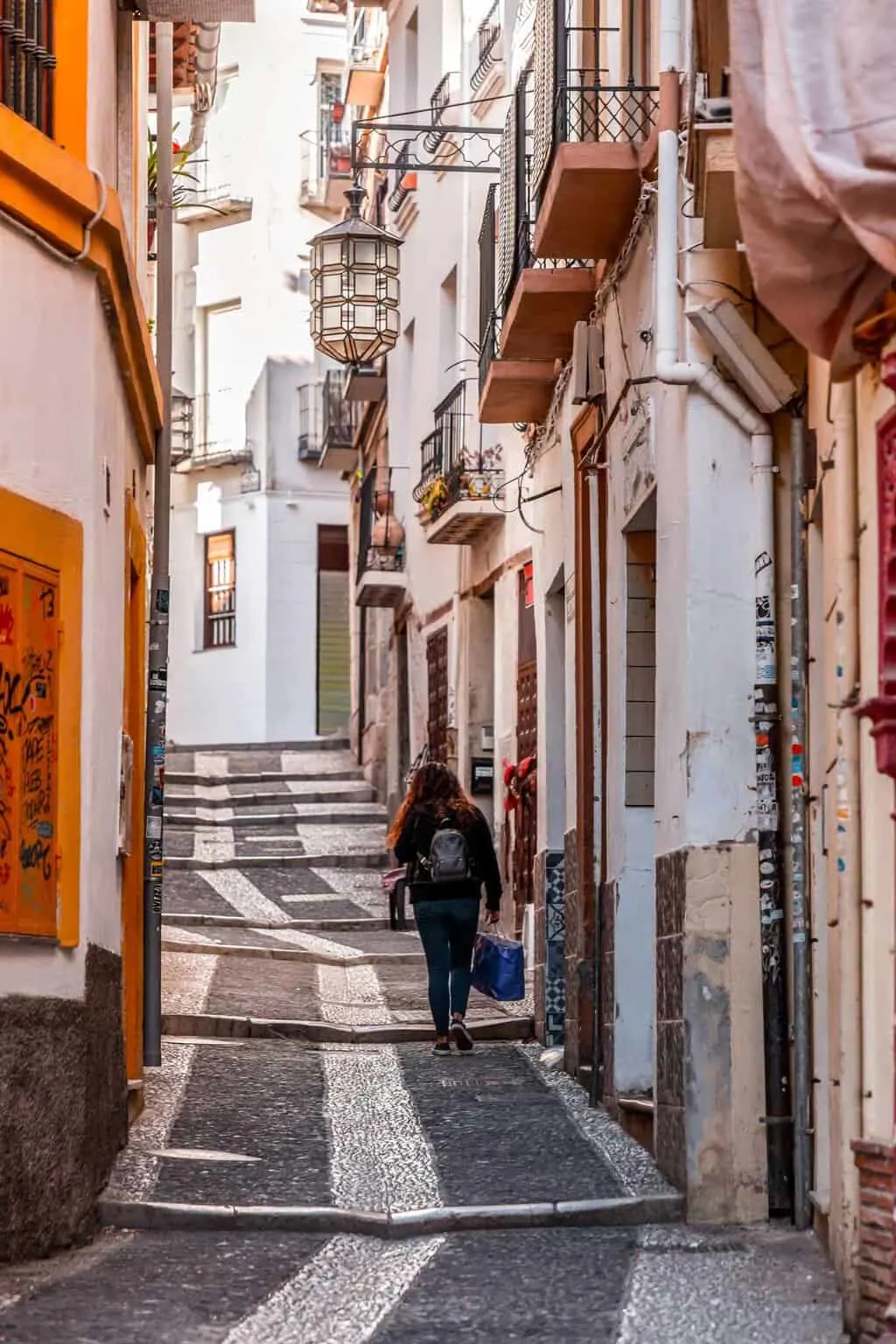 Stroll along the riverfront, looking for bargains at the market stalls. Lose yourself in winding cobblestoned streets where colorful flowers drape the whitewashed walls, and traditional bars and restaurants set their tables on the sidewalks and squares.
This is the place to be if you are looking for a true Andalusian vibe.
Many of the main attractions in Granada are also in and around Albaicín, and the hilly neighborhood is also a spectacular place for lookouts.
The best viewpoints overlooking the Alhambra complex are in the old center, such as Mirador de San Nicolás.
Enjoy Free Tapa With Your Drink
Granada is one of the places in Andalucia where you still get local treatment, and one of these local traditions is to serve a free tapa with drinks.
This is a great way to sample some of the traditional Spanish dishes and hone your ordering skills.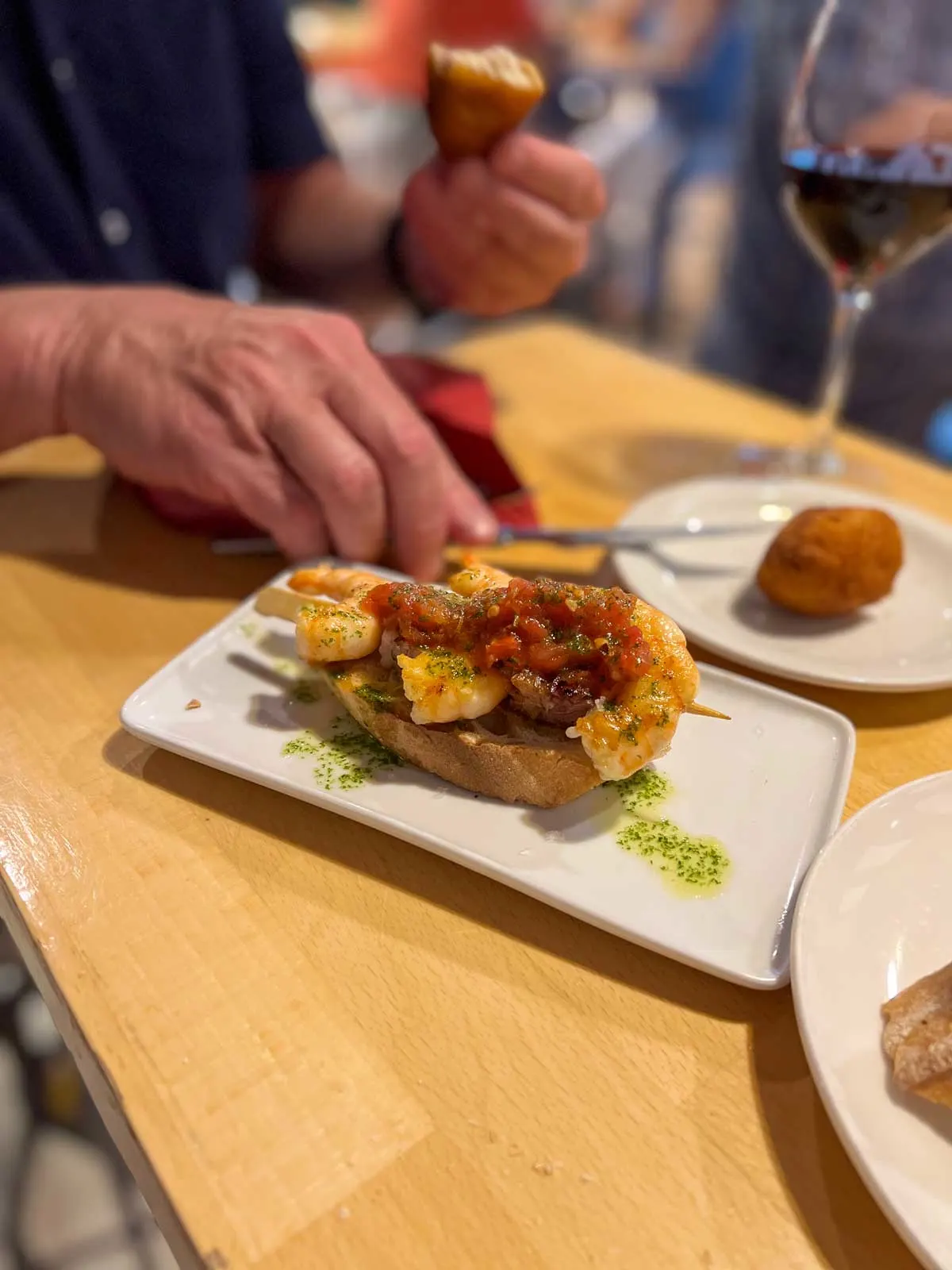 For some visitors to Granada, this is also a very budget-friendly way of eating out while they travel.
Usually, you cannot choose the tapas when you order a drink. But if you are vegetarian or vegan, you can let them know when they bring it out. If they have suitable tapas alternatives, they will usually bring them.
Some traditional Andalusian tapas to look out for that are vegetarian and vegan-friendly are:
Patatas Bravas – potatoes with spicy tomato sauce (make sure they do not mix it with mayonnaise).
Salmorejo –a thick cold tomato soup (make sure you specify that it must be served without a topping of egg and cured ham).
Gazpacho – a thinner cold tomato soup, traditionally served in a glass to drink.
Garlic mushrooms
Pimientos del padrón – small green grilled peppers with sea salt.
Granada Has Fantastic Skiing
The Sierra Nevada mountain range is famous for its fantastic natural parks, hiking routes, and charming mountain villages, but it also boasts some of the best-value skiing in Europe.
The southernmost ski resort in Europe, the Sierra Nevada has a long ski season, usually lasting from late November and sometimes running as late as early May.
The Sierra Nevada Ski Station is on the northwestern slopes of Veleta, the third-highest peak in Peninsular Spain.
The resort boasts 105km of alpine runs suited to all levels and is conveniently located only a 50-minute drive from the city of Granada on the A-395. There are daily bus services from the city to the slopes if you don't want to drive.
The Sierra Nevada ski resort is a popular day and weekend trip from Granada, especially with locals, but there are plenty of facilities if you want to stay longer.
You can find lots of accommodation options for all budgets, including ski-in, ski-out accommodation.
Search Ski Season Deals in the Sierra Nevada
The Granada Cathedral
Like most Spanish cities, Granada boasts a splendid cathedral. However, thanks to the famous Alhambra, the cathedral is not one of the main tourist sites as with other destinations with famous churches. It is also not located in the historical center of Granada, as one might expect, but in the new city center.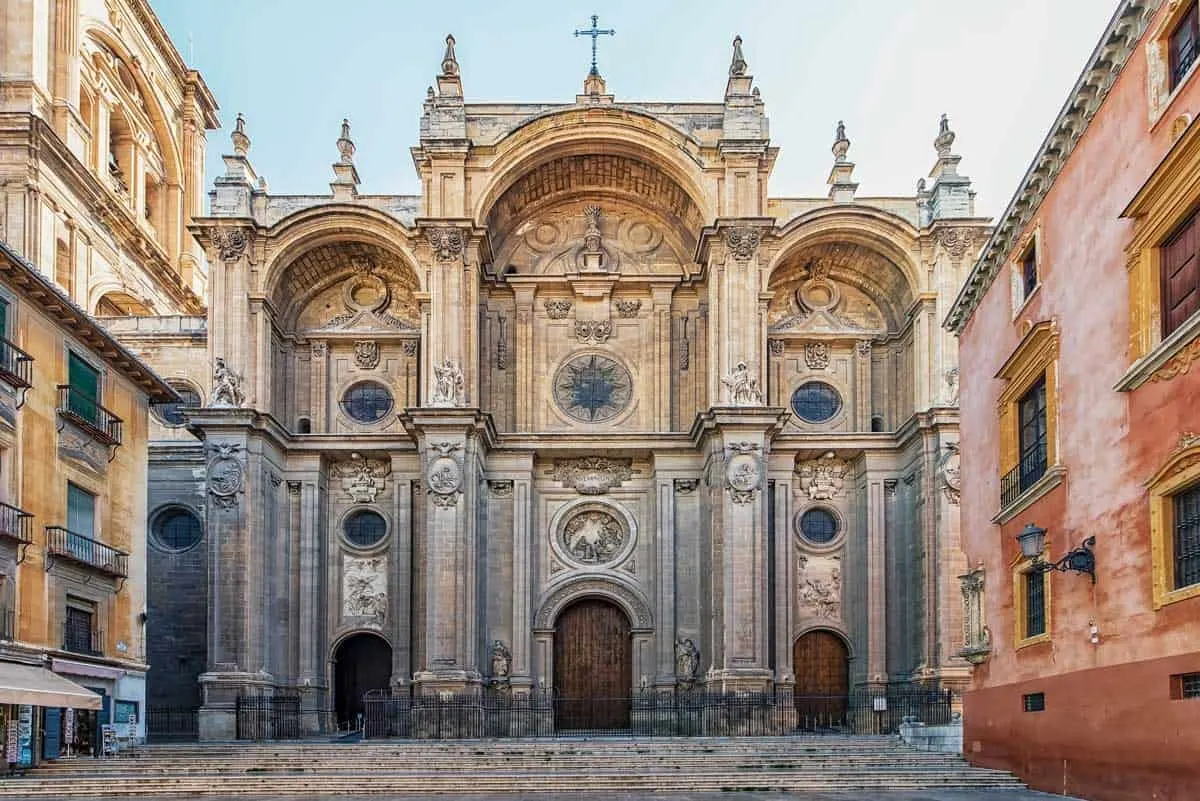 None of this means it is not worth visiting. Granada Cathedral is stunning. However, just like the cathedral in Malaga, it was never finished, with only one of the planned towers erected.
As the cathedral took nearly 200 years to build, you can see the elegant fusion of architectural styles – Impressive Gothic, Renaissance, and Baroque features elegantly unified in the remarkable structure.
Like so many other cathedrals and churches built shortly after the Spanish Reconquista, Granada Cathedral was built on the site of a mosque. The main chapel (Capila Mayor) is particularly spectacular, with magnificent details and outstanding artwork.
Are You Ready to Visit Granada?
As you can see, there are plenty of reasons to visit Granada, Spain. You will find plenty of things to do whether you spend a day or a week.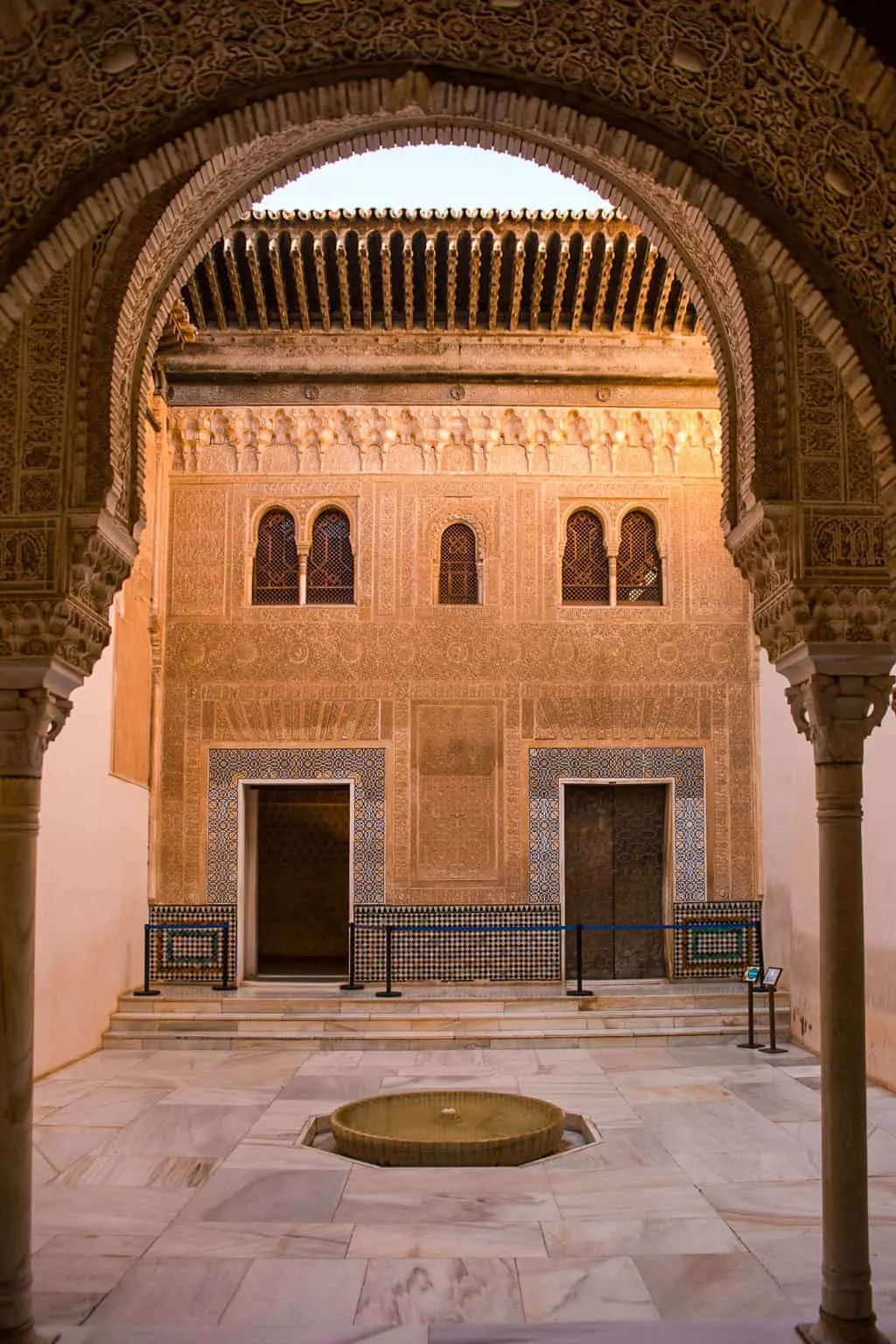 Each season offers new experiences. Snowcapped mountain views and skiing opportunities in winter, hiking in summer, and perfect sightseeing temperatures in the fall and spring.
If you are looking for one destination to sum up Andalucia's history and culture, Granada tells a fantastical story and offers an unforgettable experience.