If you're planning your stay in the heart of Southern Spain and looking for the best hotels in Granada, you're at the right place.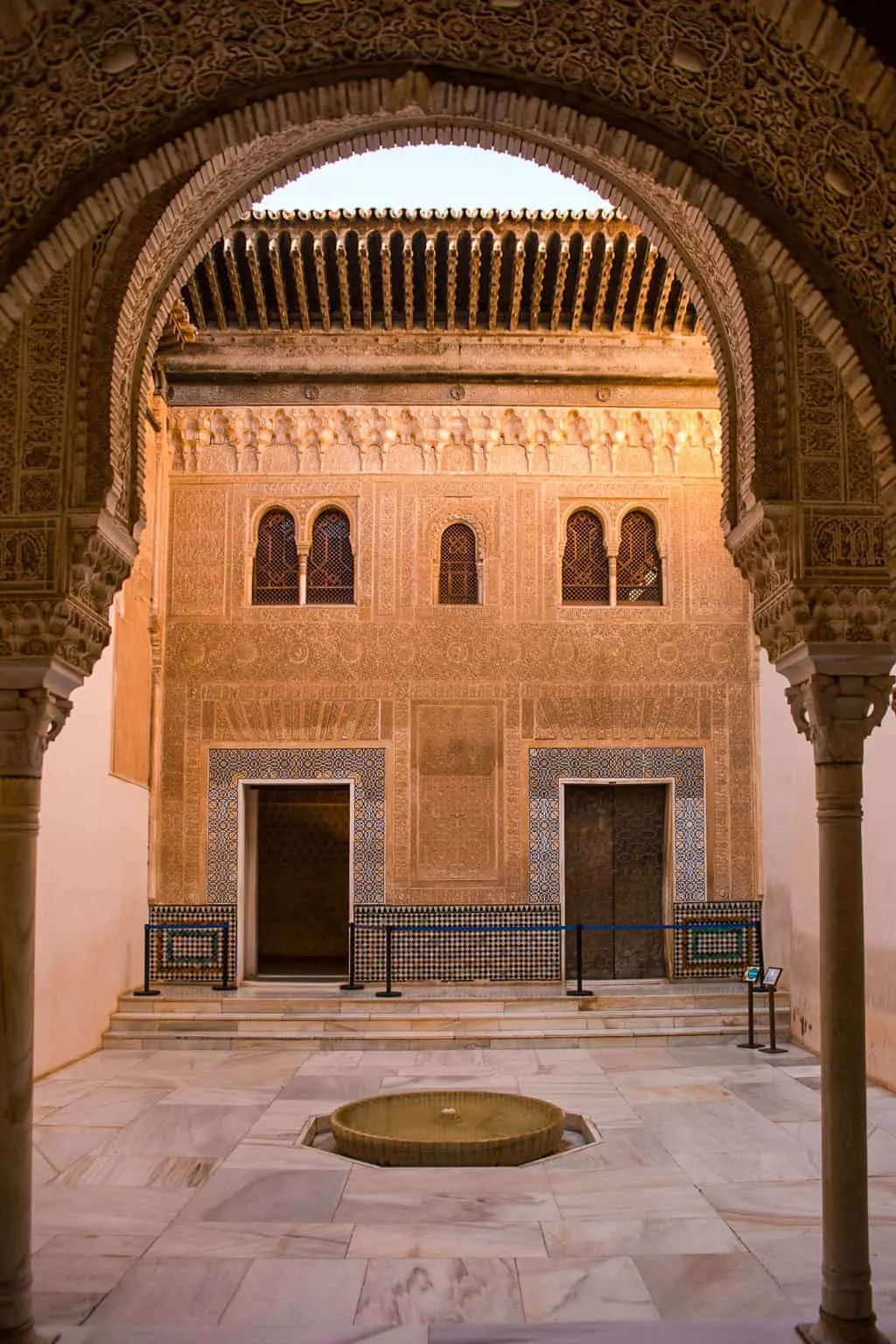 There's so much to experience in Granada so every time I visit, I stay in a different place and explore different areas.
This article will give you local insights and practical tips on choosing the best accommodation in Southern Spain's historical gem.
Search All Granada Accommodation Deals
Introducing Granada, Spain
Despite its relatively small size, Granada is right up there with Barcelona and Madrid when it comes to Spain's top destinations.
Located in Andalusia, Along with Seville, it is undoubtedly one of the top destinations in Southern Spain.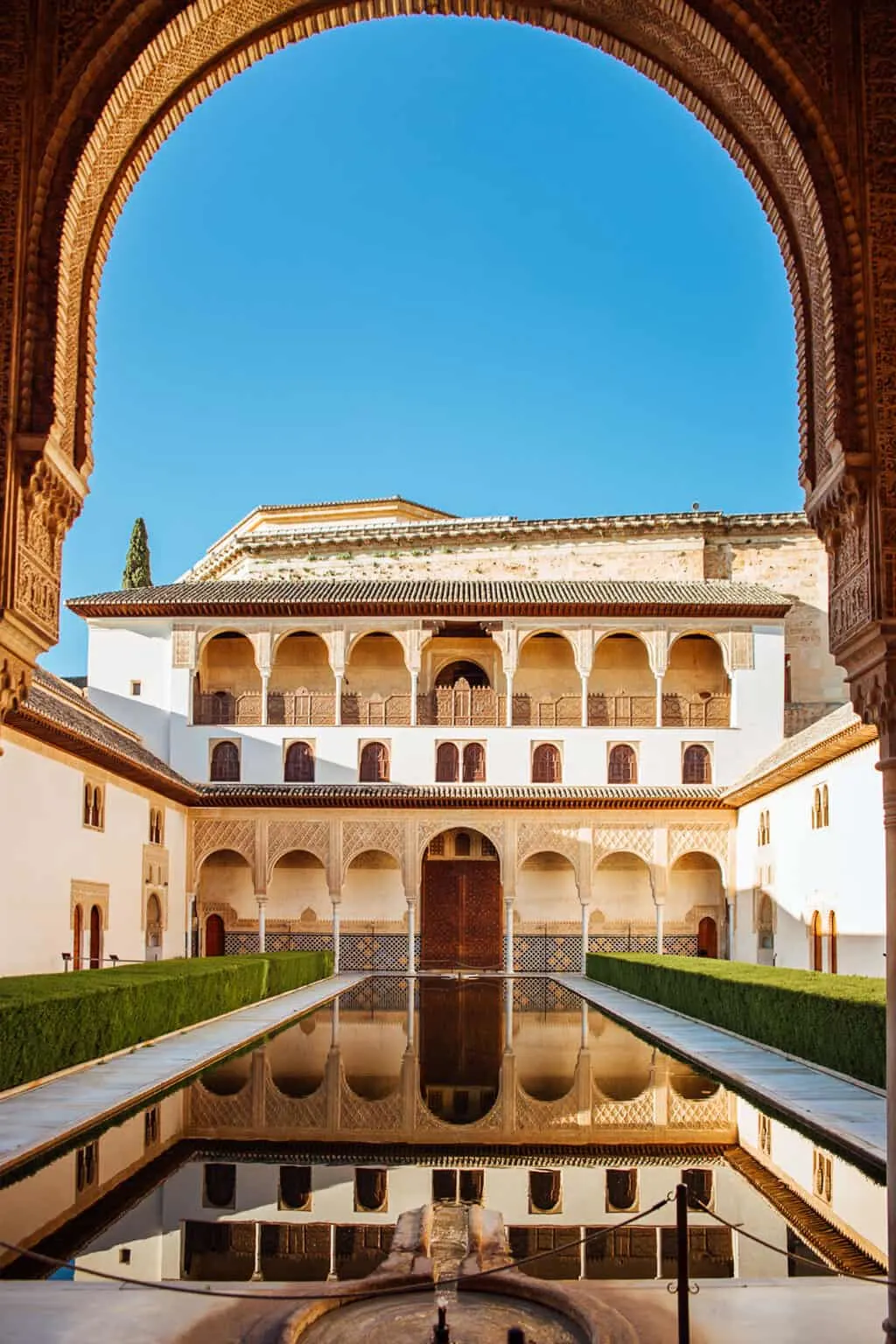 The beautiful city of Granada is a wealth of stunning architecture and history influenced by its Islamic heritage.
Surrounded by the magnificent Sierra Nevada mountains, Granada is a great base for skiing and hiking. It is also only an hour from the shores of the Mediterranean Sea. A day trip to Seville is also possible by high-speed train.
With so much to experience both in and around the city, Granada makes a convenient base for exploring Andalusia.
A year-round destination, there are plenty of accommodation options in Granada to call home during your visit. Whether you're looking for a luxurious hotel or a cozy authentic apartment with the best Alhambra views, you have plenty of options in Granada.
The following list highlights some of the best hotels Granada has to offer.
Best Areas to Stay in Granada
First off – Which is the best area of Granada to stay in? Close to the old town or on the outskirts? Here is a short, practical guide to the different areas of Granada.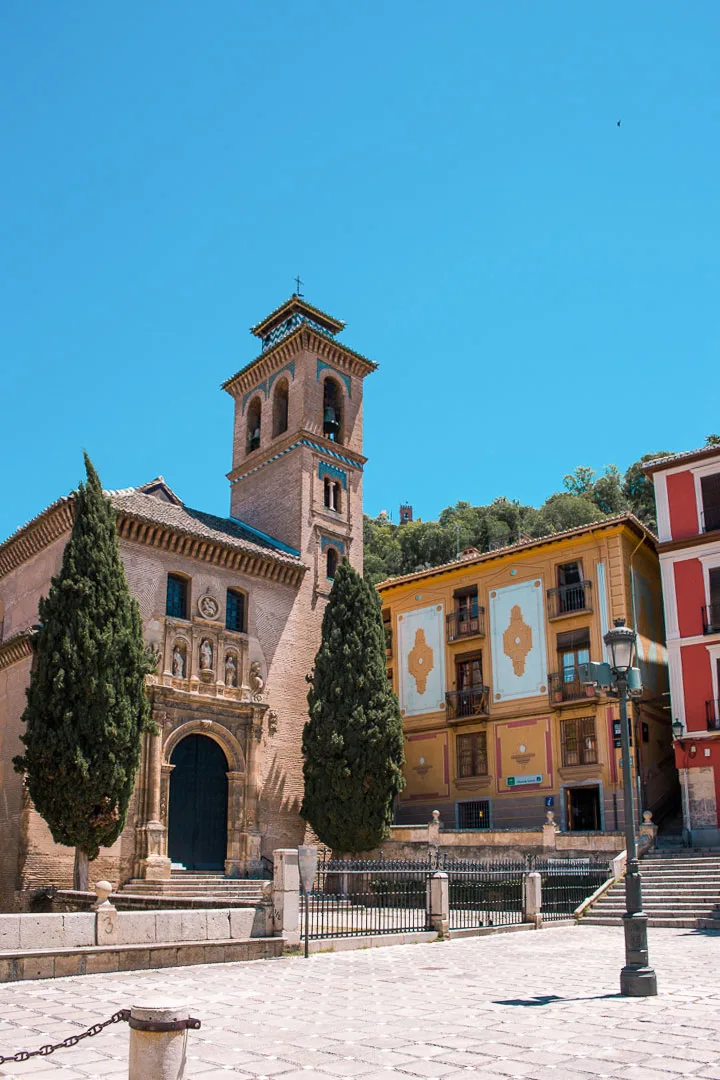 Albaicin District
If you're looking for a traditional neighborhood with more than enough charm, consider staying in Albaicin. The district overlooks the Darro River and is located towards the east of the city.
It is known for its hilly landscape and the best views of Alhambra – the most famous monument in Granada. Its hilly topography means you'll be rewarded with city and mountain views on any walk through the neighborhood.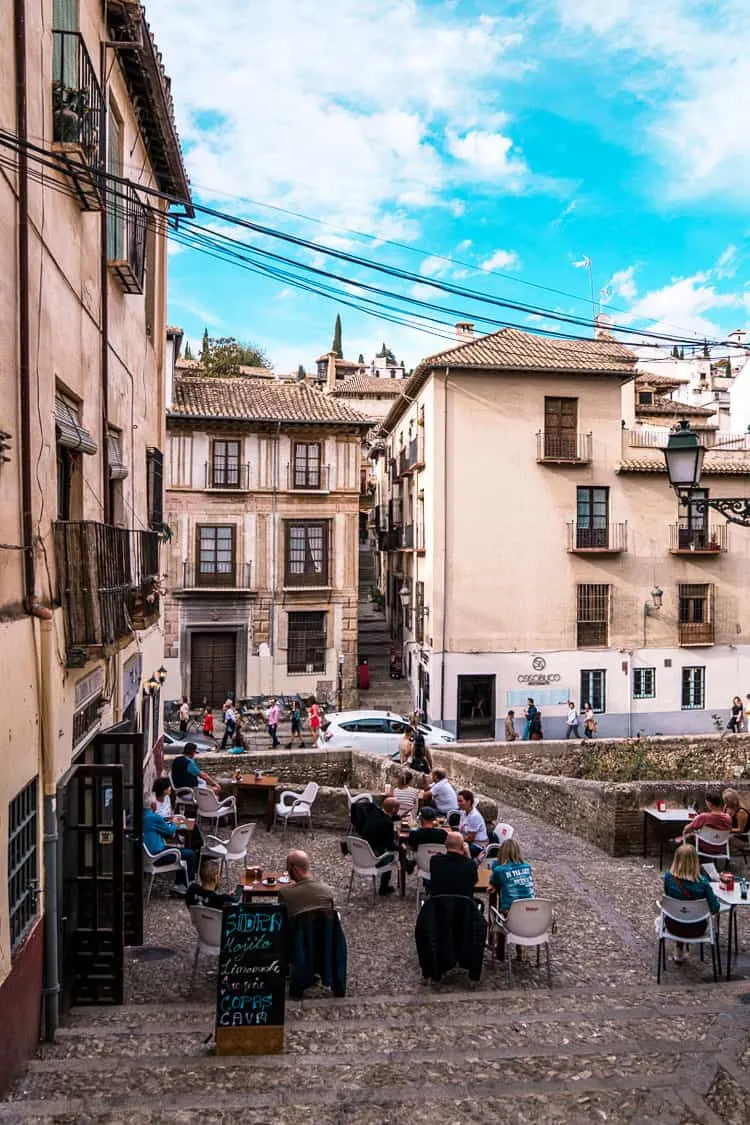 Albaicin is a popular area to stay in Granada, so expect a good variety of accommodations to choose from. Be aware prices can be steep during peak seasons (summer and early autumn), as Albaicin's iconic reputation attracts travelers.
Once you find your perfect accommodation, spend your first few days in the neighborhood strolling cobblestone streets and admiring the quaint homes in the neighborhood.
Albaicin may not offer nightlife venues open until the wee hours of the morning, but it does invite you to imagine a Granada from another era.
Beiro District
If you are craving a livelier atmosphere, consider staying in Beiro, a neighborhood just north of Albaicin.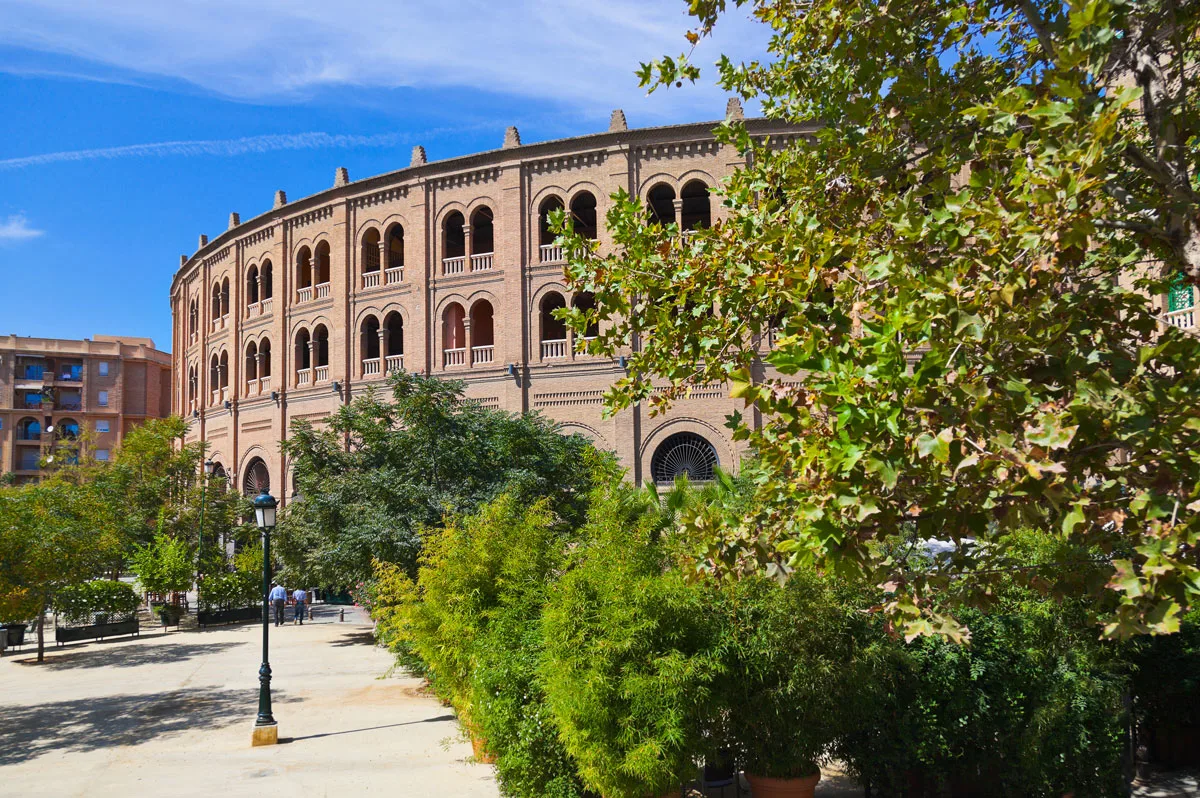 Staying at one of Beiro's many hotels puts you within walking distance of bars, restaurants, and live music destinations.
One of Granada's famous venues, The Plaza de Toros de Granada, sits just west of Beiro. The famous venue hosts outdoor concerts, bullfights, festivals, and more.
Beiro is also a great choice if you'll be relying on public transportation during your stay. The neighborhood puts you conveniently close to Granada's main train station, bus, and metro stops.
Centro District
Also known as Granada's downtown, the Centro district puts you at the heart of the action. This neighborhood is the city's most popular area to stay as it is home to Granada's top attractions.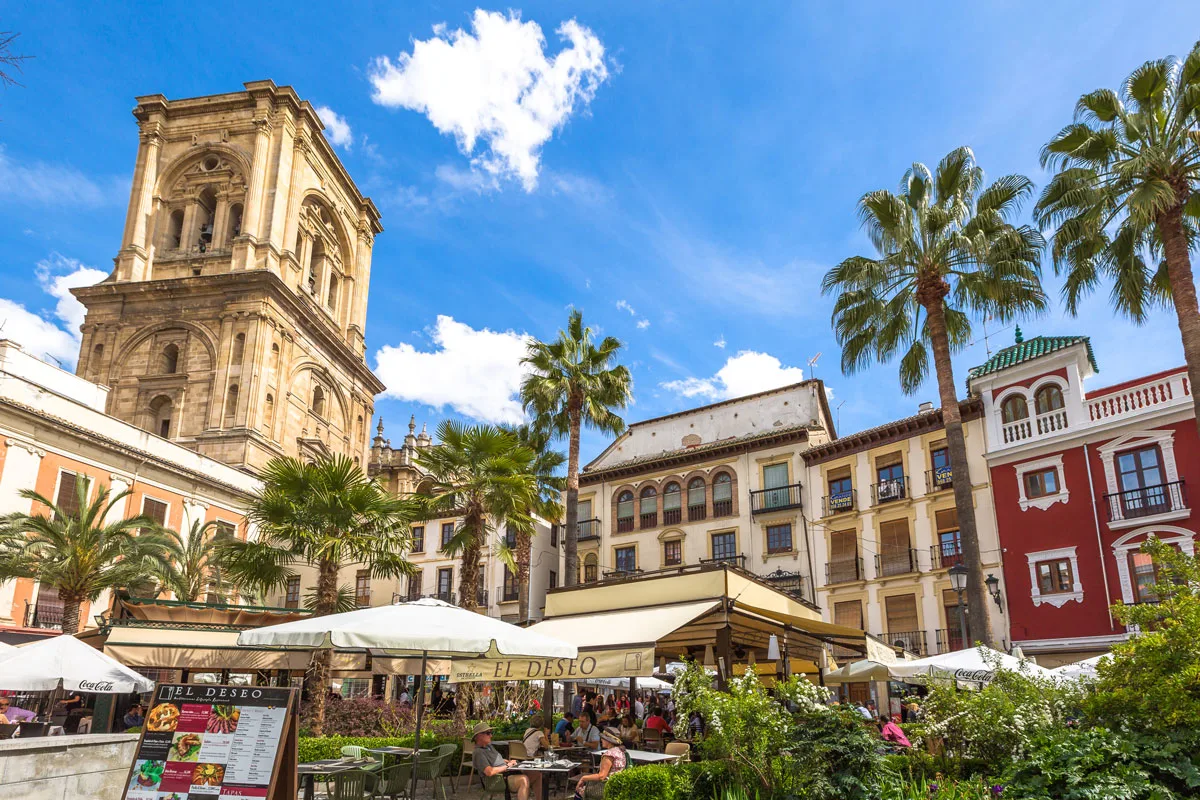 These include the Granada Cathedral, Royal Chapel, and San Jeronimo Monastery. If you stay in the Centro area, you can reach the famous Alhambra palaces on foot in under thirty minutes.
Public transportation is abundant in Centro, as are bars, restaurants, shops, and more. As expected, prices may be high here during peak season, but the neighborhood really does put the best of Granada at your fingertips.
Best Hotels in Granada
Below are my top picks for the best hotels in Granada to accommodate any budget.
Luxury Hotels in Granada
As with any idyllic destination, Granada has no shortage of luxury hotels. Consider the following options for an unforgettable stay.
Eurostars Gran Via
Located just one block from the famous Catedral de Granada, Eurostars Gran Via is a five-star hotel boasting an incredibly central location.
The hotel puts you in the middle of the city's downtown district, within walking distance from Alhambra and other attractions.
Set in a sophisticated, Renaissance-inspired building, the hotel offers nearly 40 rooms, a restaurant, and a 24-hour reception. Rooms range from deluxe options to suites with city views. A rooftop terrace and on-site spa complete your stay.
Hotel Alhambra Palace
Another 5-star option, the Alhambra Palace Hotel, places you at the foot of the famous palaces for easy access to the iconic attraction.
Based in the ornate Nasrid Palace, the hotel has been accommodating visitors since 1910, giving it a rich story of its own.
An on-site restaurant, Principe, offers gourmet cuisine and panoramic views of Granada. A terrace snack bar is also available for small bites and expansive vistas. Accommodations range from suites to options with city views.
Mid-Range Accommodation
Granada can easily accommodate a mid-range budget. Consider the following hotel recommendations.
Hotel Casa 1800 Granada
If you want a hotel with plenty of atmosphere, Hotel Casa 1800 ticks all the boxes.
Located conveniently at the beginning of Albaicin, a short walk away from the main Plaza St Ana, this charming and stylish hotel offers spacious accommodation in a traditional Andalusian-style building.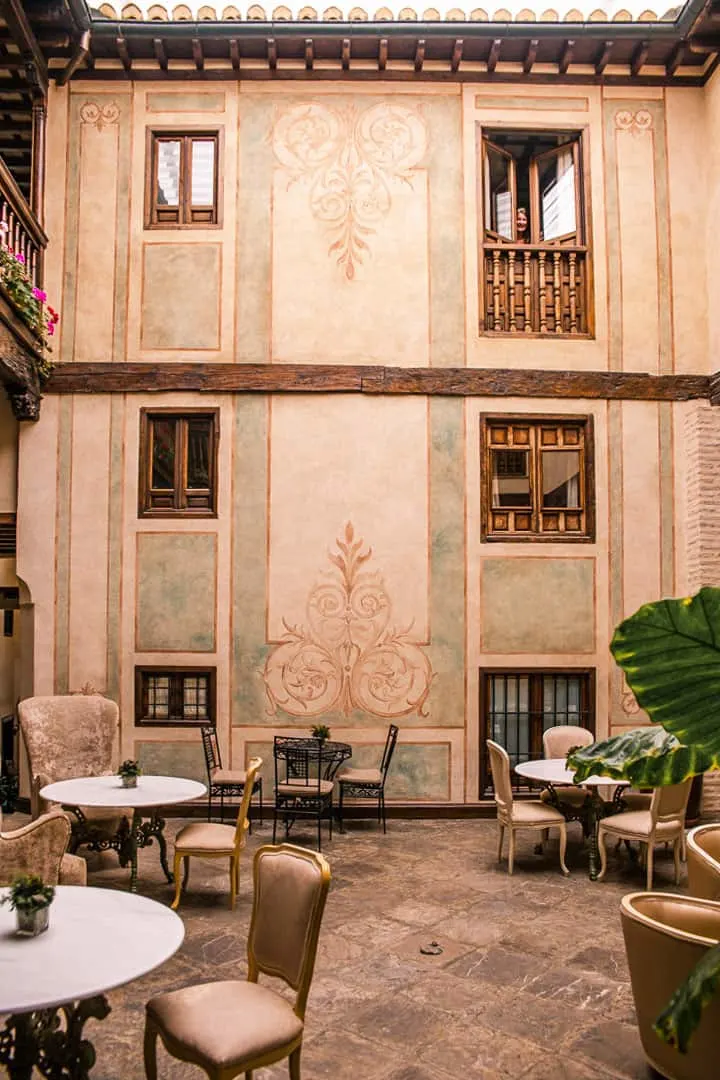 Hotel Casa 1800 is a 16th-century house conversion with beautiful finishes and attention to detail in every room.
In addition to beautiful rooms, you also get complimentary snacks and water during the day.
Palacio de Santa Ines
Located just north of the Darro riverbank in the Albaicin neighborhood, Palacio de Santa Ines offers elegant, cozy accommodations for mid-range budgets.
Within easy walking distance of Downtown Granada's attractions, the Palacio is a pleasure to return to after a day out exploring.
The hotel occupies two historic buildings, each lovingly restored and maintained. Wall frescoes, classic columns, and a charming inner courtyard give guests a taste of old Granada.
Accommodations include a double room with views of the Alhambra and amenity-rich triple, family, and suite options. Special family offers are also available if you're traveling with your loved ones.
Vincci Albayzin
The Vincci Albayzin is another great option, centrally located near Granada's best attractions.
This four-star gem's interior is designed according to local architectural styles, introducing guests to Granada's unique aesthetic. Andalusia's Arab heritage inspires the décor, and room choices include double rooms and suites.
Additional services include a fresh buffet breakfast, on-site sauna, gym, bar, and café. The hotel is located right next to the Basílica de la Virgen de las Angustias and Granada's most iconic bronze fountain.
Lime Home Apartments
A great pick for those traveling with kids or larger groups.
Lime Home apartments have a number of locations in Granada, but the one I recommend is right at Plaza St Ana, right next to Hammam Al Andalus.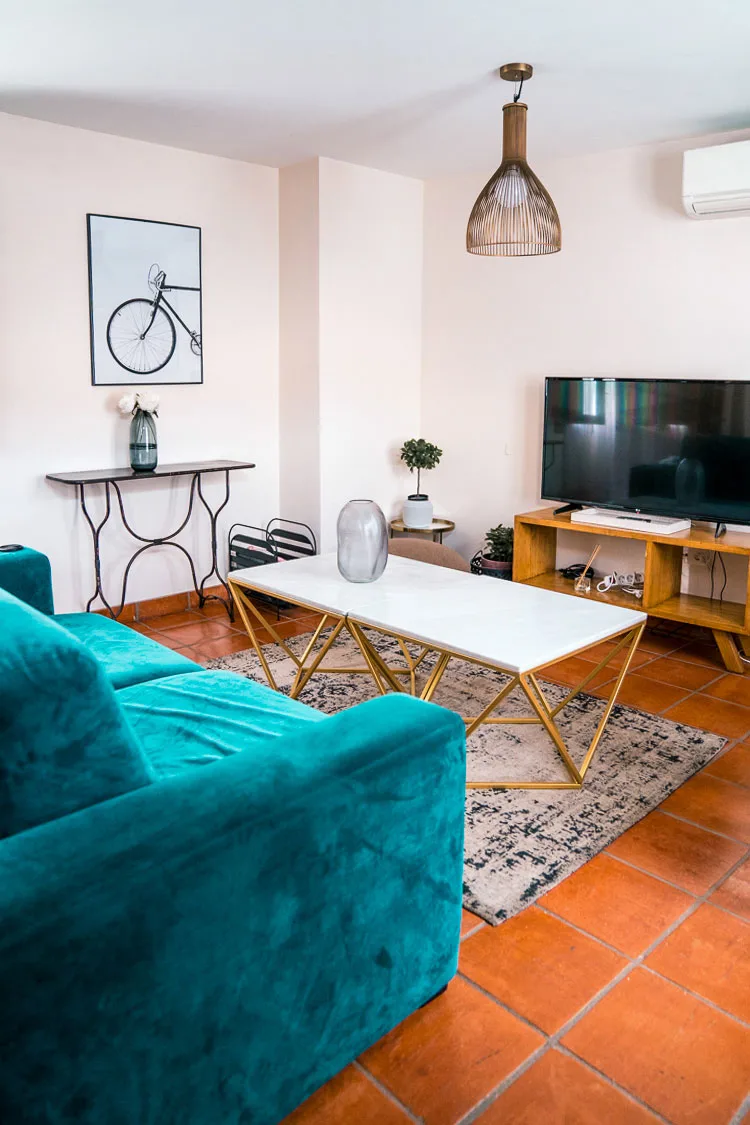 These boutique-style apartments are in a converted traditional Andalusian historic building with a central patio. Some rooms have very spacious balconies.
The location is perfect as it's in a small alleyway off the main square, which means it is very quiet but also close to everything you need.
Hotel Granada Center
Located on the city's western side, the Hotel Granada Center offers all the amenities you need to spend your time in Granada in comfort- and style.
The hotel offers 24-hour front desk service, a concierge, and room service, along with over 150 rooms and suites for you and your family to choose from. An onsite café-restaurant makes it convenient to grab a bite without venturing far.
The hotel is located within walking distance of attractions, cultural institutions, bars, restaurants, and public transportation.
Budget-Friendly Accommodation
If your budget is tight, you can still find plenty of viable accommodations in Granada. The following suggestions include some of the city's most affordable and inviting hotels.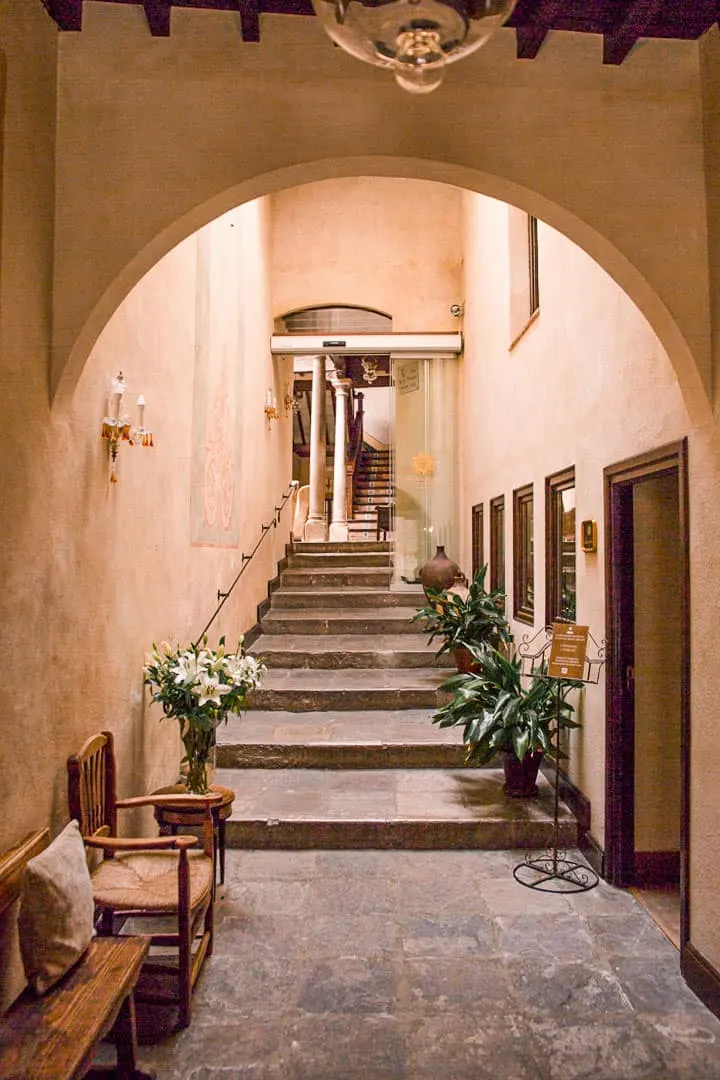 Hotel Porcel Alixares
If you're looking for a more affordable option that doesn't compromise location, consider the Hotel Porcel Alixares.
The hotel sits just south of the Alhambra, putting the famous palaces within walking distance. The city center is about a 15-minute walk from the hotel.
Guests enjoy access to an open-air pool, 24-hour desk services, private parking, and an onsite restaurant. This is a great option for travelers looking to stay within budget but still take advantage of Granada's top sights.
Hostal Veronica
Located a short walk from the Catedral de Granada, Hostal Veronica is a cozy, inviting option for travelers looking for the best prices in the city.
The Hostal offers single, double, and triple rooms, all warmly decorated and equipped with private bathrooms.
Housed in a building dating back to the early 20th century, a stay at the Hostal offers a historic feel with modern comforts.
The Hostal Veronica's convenient location puts you steps away from nightlife, eateries, and shops. If you're looking for excursions, the hotel streamlines the booking process for activities like Alhambra visits and flamenco performances.
Top Tips For Exploring Granada
Consider these tips for exploring the best of Granada without missing a beat.
Tour the City by Bike
Granada is an extremely walkable city, but exploring on two wheels can put a fresh spin on your day out in town. Granada's E-bike tour services offer routes through the city's neighborhoods, including the Albaicin and Sacromonte districts.
Take a Tour on Foot
If you prefer to take things in at a slower pace, sign up for one of the city's many engaging Granada walking tours.
Guided tours led by locals include strolls through Albaicin and the Centro district, the Alhambra, and walks designed around the city's most historic sites.
Don't Miss Generalife
While you might be visiting Granada for the Alhambra, don't forget to leave time to explore the neighboring gardens known as Generalife.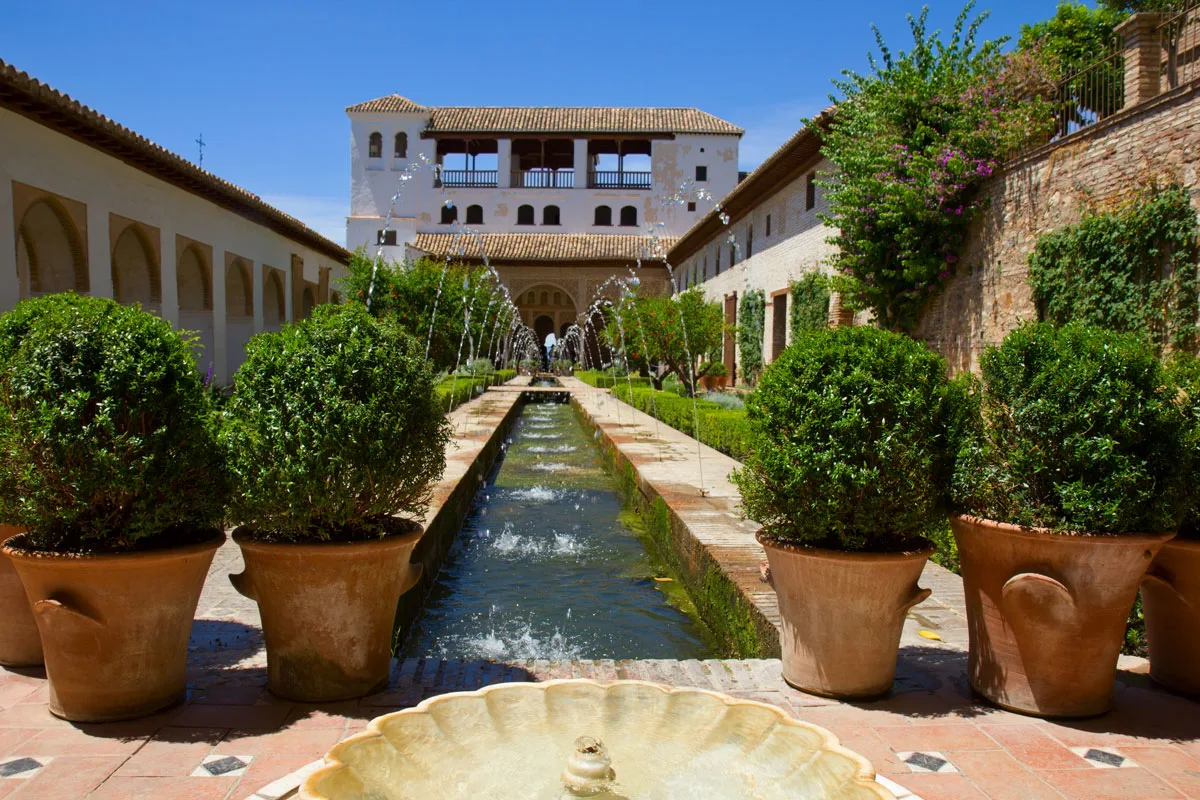 Dating back to the 13th century, these lush gardens once served royals and offer rest and rejuvenation after a tour of the Alhambra palaces.
Plan a Sunset Stroll
It's no secret that Granada has several gorgeous viewpoints but try planning your day so you can catch the sunset. Consider stopping by El Mirador de San Nicolas, a famous lookout spot in the Albaicin neighborhood.
Or, head to La Ermita de San Miguel Alto, a church perched on what is considered Granada's highest point. Both destinations offer romantic evening panoramas of the city.
Save Time for Day Trips
One of Granada's greatest qualities is its surrounding nature. Venture slightly beyond the city and experience its mountains or the Mediterranean coastline.
The Sierra Nevada mountains are easily reached from the city and offer countless activities, including hiking and exploring small alpine towns like Lanjaron and Guadix.
If you opt for a beach day, hop on a bus to Salobrena. The ride takes an hour, and you'll be dropped off in a historic town with a Moorish castle and idyllic beach. If you have a vehicle, be sure to explore nearby communities like Motril and Nerja.
About the Author
Lucia is a travel blogger living in Southern Spain, sharing her discoveries of beautiful locations, hidden gems, and stunning historical sights on her travel blog Viva La Vita.