Mykonos is world-renowned as a glamorous party island that features not only chic bars and boutiques but also a landscape that epitomises the Greek Isles. Along with pristine beaches, the beach clubs on Mykonos are some of the best in the Greek islands. Throw in typical white-washed buildings, blue-domed churches, cobblestone streets and quaint greek tavernas, Mykonos is a travel-lovers dream.
Once a quaint fishing town in the Cyclades archipelago, Mykonos Island is now a beach bar-heavy, LGBTQ-friendly fashionista haven drawing crowds from all over the world.
Yet, not many people come to Mykonos as a single-destination vacation. Rather, it is a popular destination with day-trippers from Athens and nearby islands.
It is also a favourite stop for cruise passengers who love to soak up a little Greek glamour on their journey.
Discover the Best Greek Islands for Couples to Visit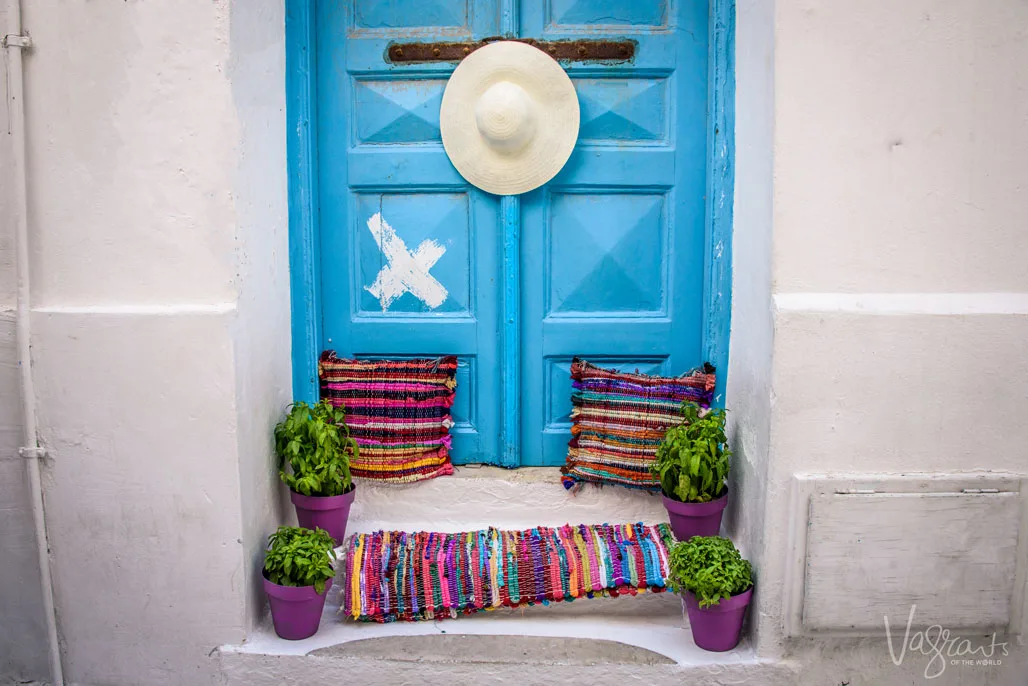 One Day in Mykonos
So whether you are on a day trip to Mykonos or visiting as part of a Mykonos cruise shore excursion, there is plenty to keep you busy in one day on one of Greece's most glamorous islands.
Search Ferries for Mykonos Here
A Trip To The Archaeological Site Of Delos

While Mykonos is known for its modernity and style, the nearby island of Delos is famed for its ancient archaeology and significant history in the Greek Isles. This archaeological site is a must for history and culture lovers discovering Mykonos and can easily be visited as part of a day trip.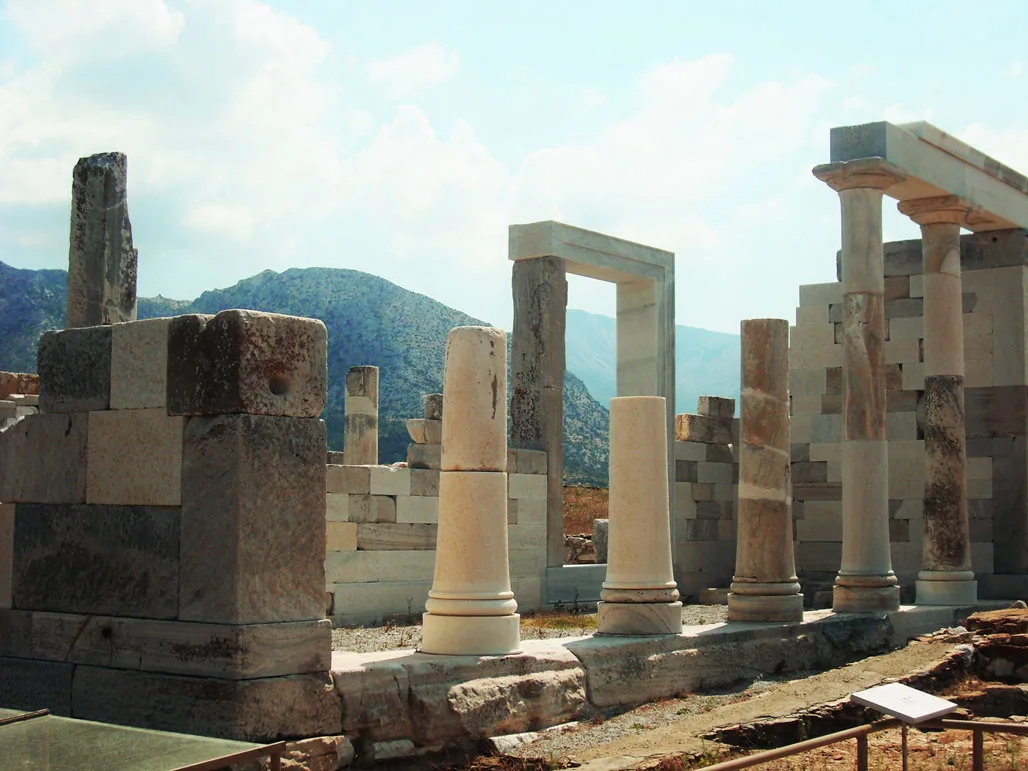 Delos was the ancient capital and commercial centre of the Cyclades chain of islands and is the mythical birthplace of twins Apollo and Artemis. Now a UNESCO World Heritage Site, the island of Delos is a museum for travellers wishing to learn about Ancient Greece.
Ruins of the ancient capital are spread out across the island along with statues, mosaics, and frescoes. It's not hard to imagine the grandeur of Ancient Delos and what it was like to live during this time.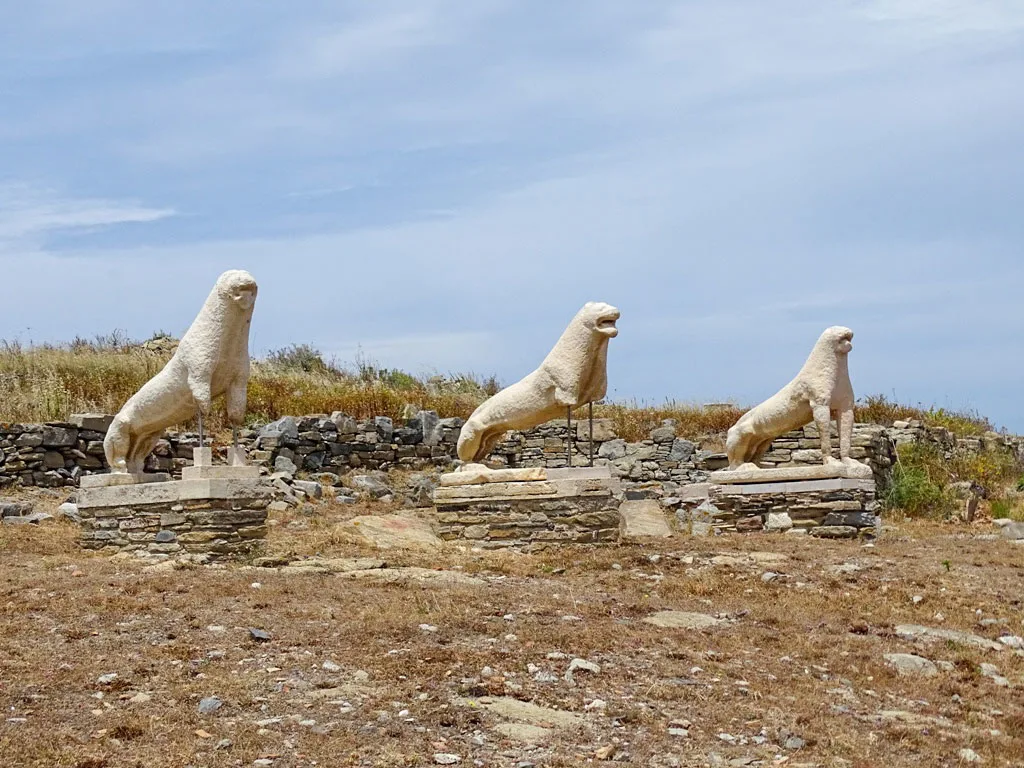 Visiting Delos
The island of Delos can easily be visited from Mykonos. Boats depart from the old port daily at 9/10/11.30 am and 5 pm and return from Delos at 12/1.30/3/7.30pm (during summer).
Please note, on Mondays, the ferries only run from Mykonos at 10 am and return at 1.30 pm. So, make sure you arrive in plenty of time if you wish to visit on a Monday.
The ferry transfer to the island takes only 30 minutes.
Tickets for the ferry to Delos can be purchased at the small kiosk on the jetty of the port.
It is recommended that you allow 3-4 hours to explore Delos. More if you are particularly interested in Ancient Greek history.
There are information boards located around the island or, you can opt to take a guided tour with an informative historian who can tell you all about Delos' history and the structures you see today.
Overnight stays on the island are strictly forbidden so don't worry, you won't miss out by only being a day-tripper.

Mykonos to Delos Tour Recommendations
4 Hour Mykonos to Delos Tour
Learn the history one of the most important archaeological sites in Greece and the birthplace of Apollo and Artemis with an experienced guide.
The four-hour tour includes a professional guide, entrance fees and return ferry tickets. See here for full tour details.
4 Hour Delos Guided Tour From the Cruise Ship Port
Start your adventure with a sea bus ride from the new port of Mykonos to the old port where you will join the ferry to Delos. On Delos, your guide will take you on a tour of the ancient site, through the narrow city streets and the archaeological museum.
The tour includes return sea bus ticket, return Delos ferry ticket, experienced guide on Delos and entrance fees to the sacred city. See here for full tour details.
Explore The Beach
If you're not too fussed about visiting an archaeological site, you can spend your morning enjoying one of Mykonos' many beautiful beaches.
There is a small beach, Paralia Choras Mikonou to the north of the port town or you can take a public bus leaving from Mykonos Town to Ornos Beach situated in the south of the island.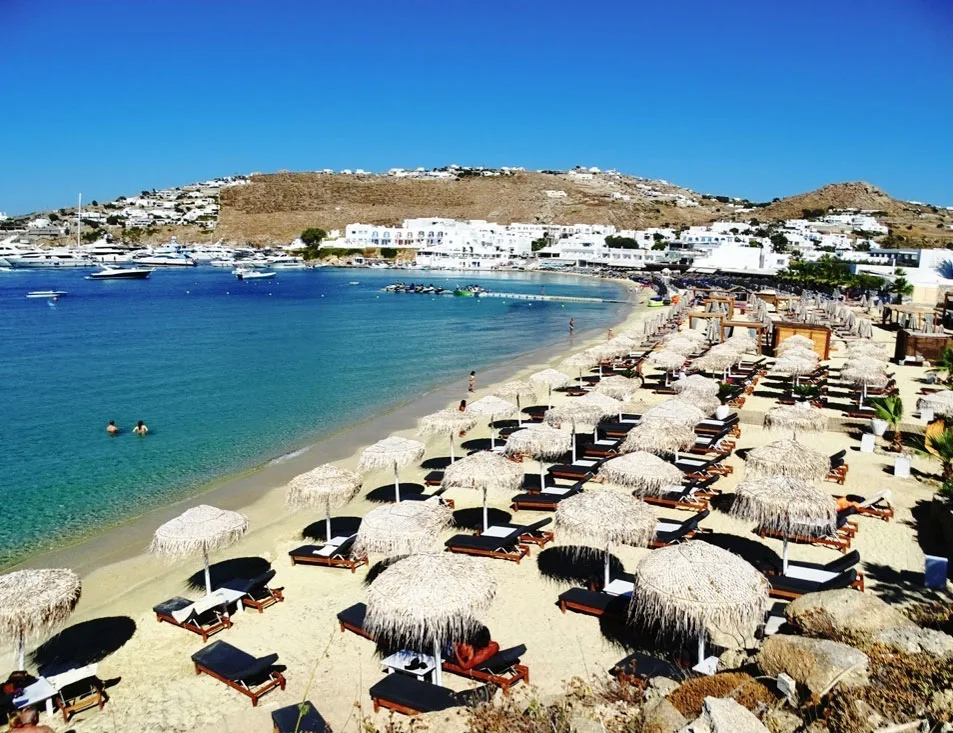 Ornos is an organised beach with sunbeds, parasols, restaurants, bars, cafés and shops. The beach has soft golden sand and crystal turquoise water, so it will be sure to give you your fix of typical Greek beach life.
It takes 10 minutes by car and slightly longer by public bus to get to Ornos.
The bus leaves towards Ornos every half an hour during the summer months of May to September from both Fabrika and the Old Port bus stations. Tickets (€2 each way) can be purchased at the station or on the bus.
Explore Some Of The Many Churches In Town
Mykonos Town is graced with many beautiful and historic churches. From the 15th Century Panagia Paraportiani with its white-washed almost rock-like exterior, to the classic blue and white Agios Nikolakis and the grand Metropolitan church.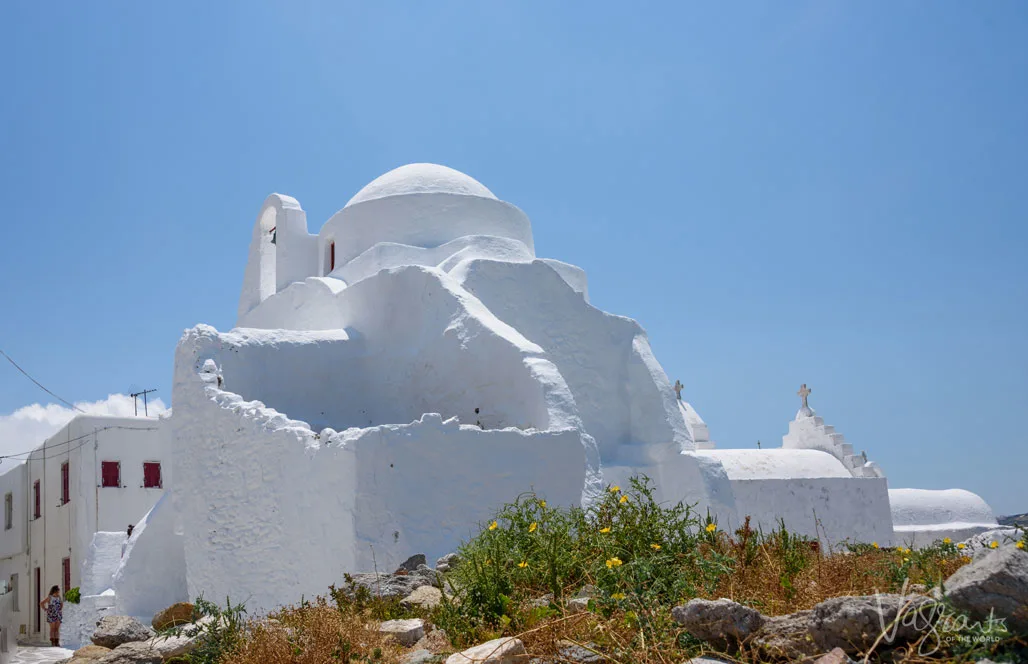 Not all of the churches in Mykonos Town are open to the public every day. However, most are incredibly photogenic from the outside, so are still worth a visit.
The island of Mykonos has around 400 churches. There is also a functioning monastery – Virgin Tourliani, located just outside of Mykonos Town. The monastery has a museum of religious artefacts and a stunning marble fountain worth seeing.
Wander And Shop In Mykonos Town's Quaint Alleyways
Perhaps one of the most famous things about Mykonos Town is the meandering cobblestone streets of Chora (Old Town) filled with bright bougainvillaea set against the quintessential white-washed houses.
Chora allows you to soak up the beauty of the Greek Isles, with photographic opportunities at every turn.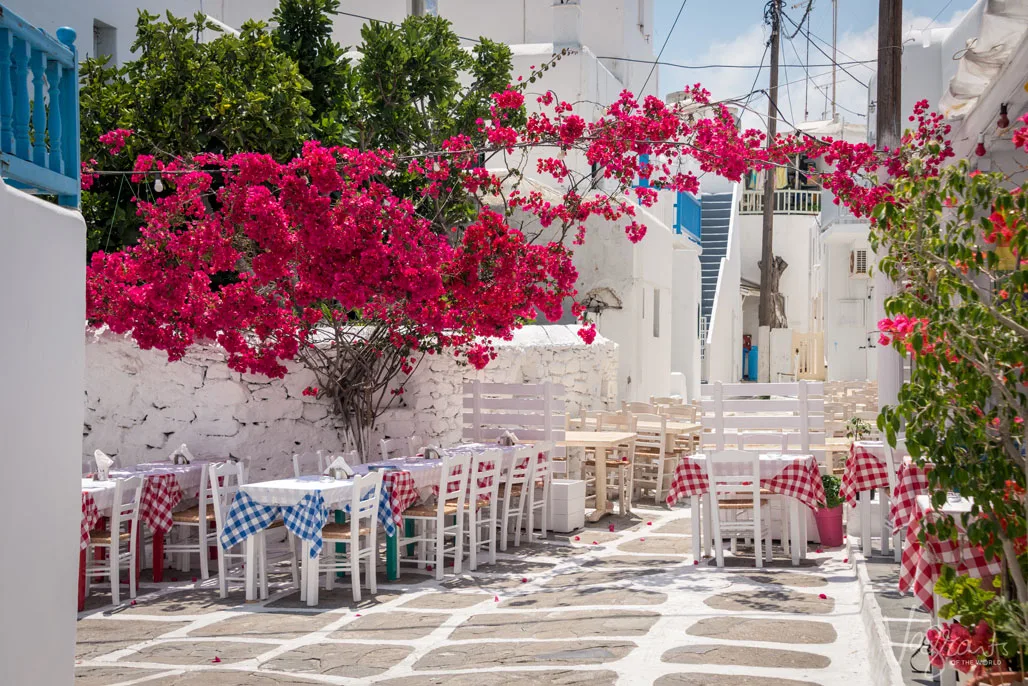 Over the years, Mykonos Town has become a hotspot for chic boutiques selling high-quality goods, designer brands and artisanal products loved by both locals and tourists.
So if it's shopping you like, You could spend hours wandering the charming streets in search of souvenirs, jewellery, clothing and more.
The streets of Chora are also dotted with laid-back cafés, Greek tavernas and fine-dining restaurants so you'll never be short of somewhere to enjoy a drink or meal.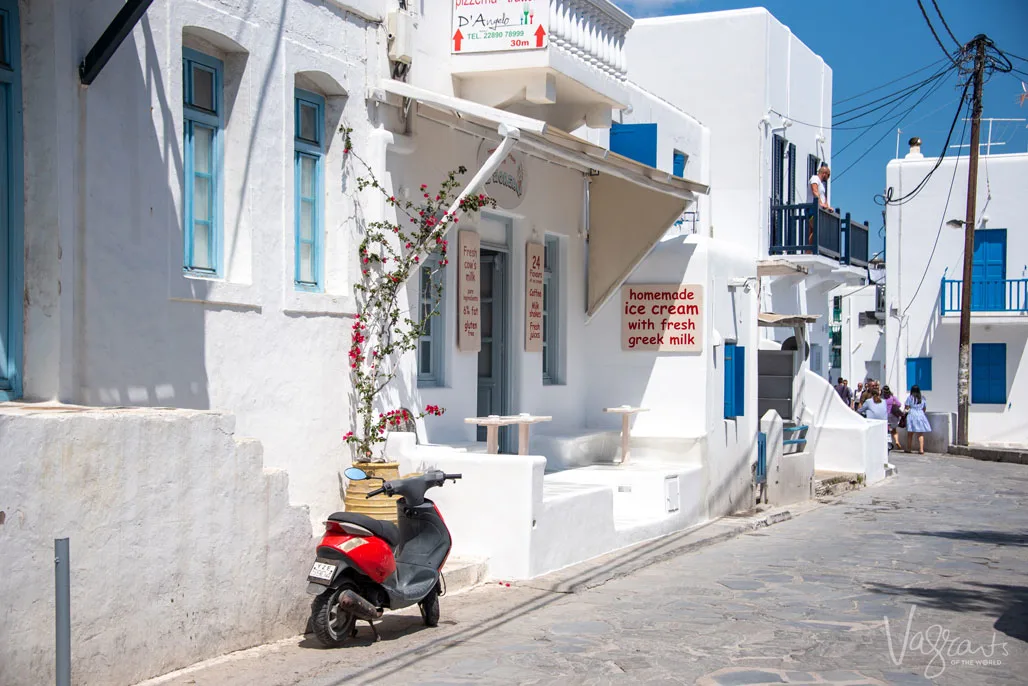 Discover The Town's Galleries And Museums
If shopping isn't your scene, you might be interested in the plethora of galleries and museums hidden away in the streets of Mykonos Town.
With everything from contemporary art, mosaics, sculpture and handmade furniture, to archaeological and folklore museums. Mykonos has plenty to keep discerning travellers entertained. Some of the best museums and galleries include the Lifeline Art Studio, the Municipal Art Gallery and the Iaspis Gallery where pieces on show are available for purchase.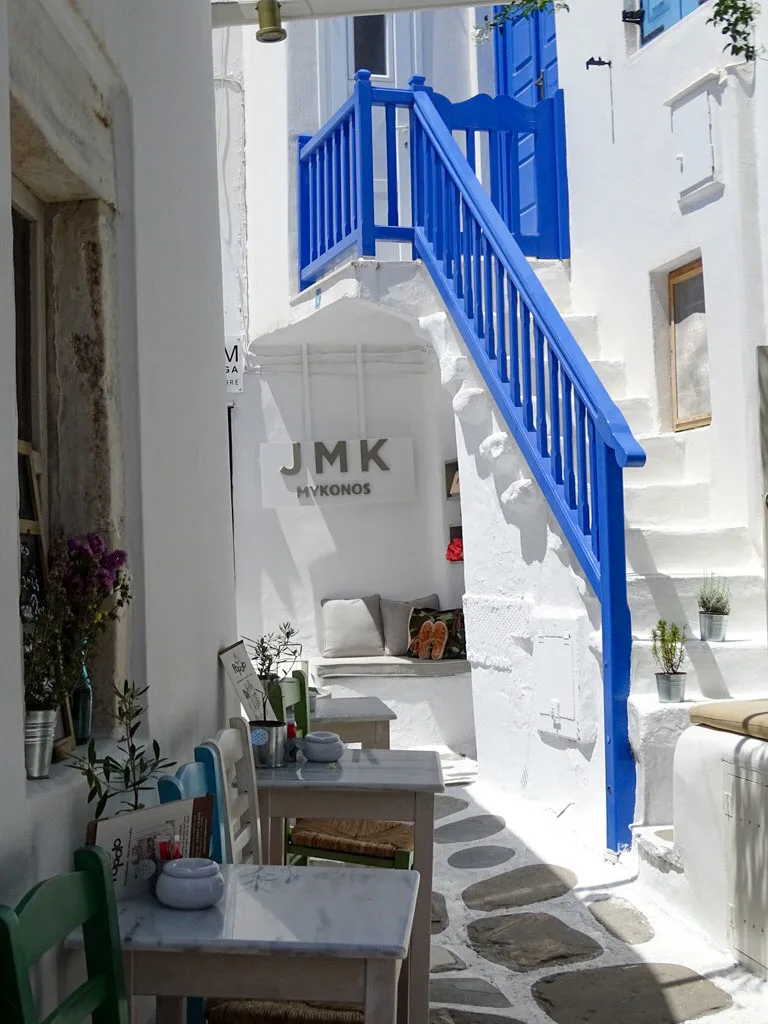 Seek Out Other Archaeological Sites
If Delos wasn't enough history for one day, check out some of Mykonos' other archaeological sites of which there are many dotted around the island. You may wish to hire a taxi driver for the afternoon to take you between locations.
Kastro Panigiraki
Kastro Panigiraki, located on the outskirts of Chora, is an impressive old castle complex with high stone walls and fortification windows. The site, looking out over the blue Aegean Sea, also features the Anemos Windmill.
The Archaeological Site of Ftelia
Another site on the island of Mykonos is the Archaeological Site of Ftelia on the route from Mykonos Town to Ano Mera.
Ftelia features a beach that is home to ancient ruins. While there's not much to see here, if you've done your research, you'll understand the importance of this ancient rubble and stone.
---
You Might Also Like: Looking for more of the best Greek Islands? You can't go past the Dodecanese group of islands. These are Five Beautiful Dodecanese Greek Islands to Visit. Or visit the largest island in the Ionian Sea, Kefalonia Island, for a more authentic, natural Greek island experience.
---
Thule Tomb
Lastly is the Thule Tomb. A 2nd Century BC circular tomb discovered during the construction of the Tharroe of Mykonos Hotel. Thankfully, the hotel has dedicated space to the site, and the tomb structure is supported by a wooden frame to help it remain standing.
Please note, these sites are in no way as impressive as the site of Delos. So, it's not a case of either/or when it comes to archaeological sites here. Preferably, these sites can be added as an extra excursion if you have time and are particularly interested in history.
Windmills Of Mykonos
Another of Mykonos' iconic sites are the windmills that stand proud on the western side of the town. This row of picture-perfect windmills has been the backdrop of many postcards and will surely be the site of some of your favourite photos of Mykonos.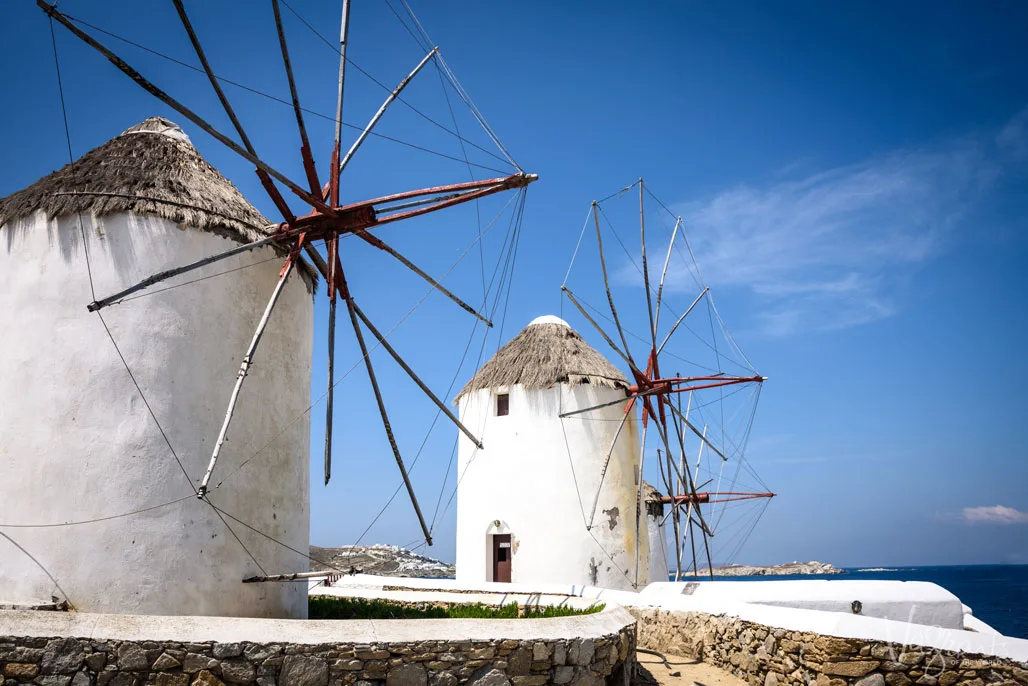 Windmills have always played an essential role in the Greek Islands – especially windy ones like Mykonos. The location of Mykonos' iconic windmills on the edge of the island allowed the mills to make the most of the strong Northern winds.
While these windmills are no longer in operation, they have been lovingly restored, and now serve as vaults, museums and some even houses.
It is, therefore important that visitors are respectful when visiting the windmills. Keep to the paths and not defacing the architecture in any way.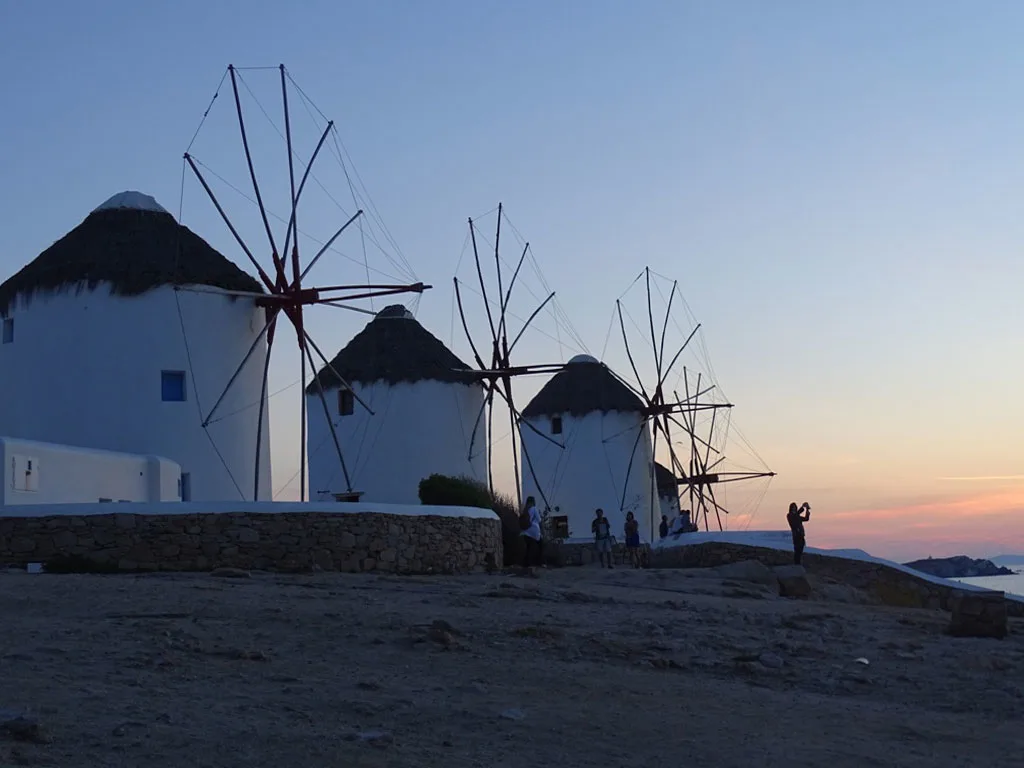 Little Venice
Just next to the windmills of Mykonos is Little Venice. A row of old fishing houses built in the 18th Century with a strong Venetian style.
The quaint properties are situated right on the waterfront, with the waves gently lapping at the walls below the colourful windows and balconies.
Today, many of these properties are restaurants, bars and hotels which charge a premium for their prime location and allure.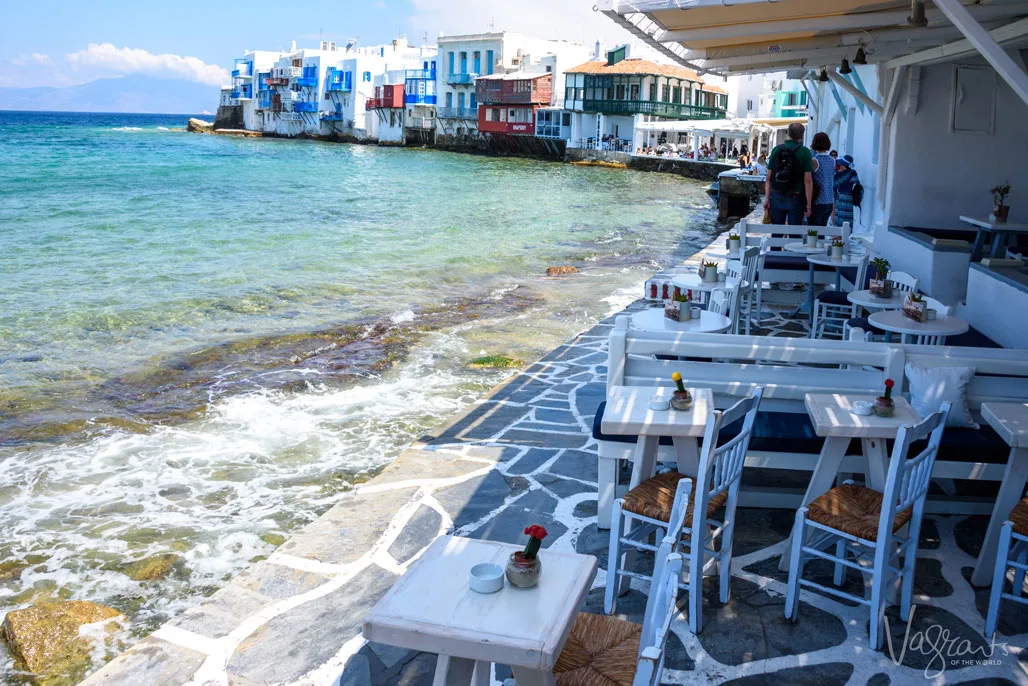 Little Venice is thought to be one of the most romantic spots on the island, and it is, therefore, a beautiful (and often busy) spot for sunset.
Even if you usually try to avoid touristy spots on vacation, Little Venice is still worth a visit as it is so beautiful.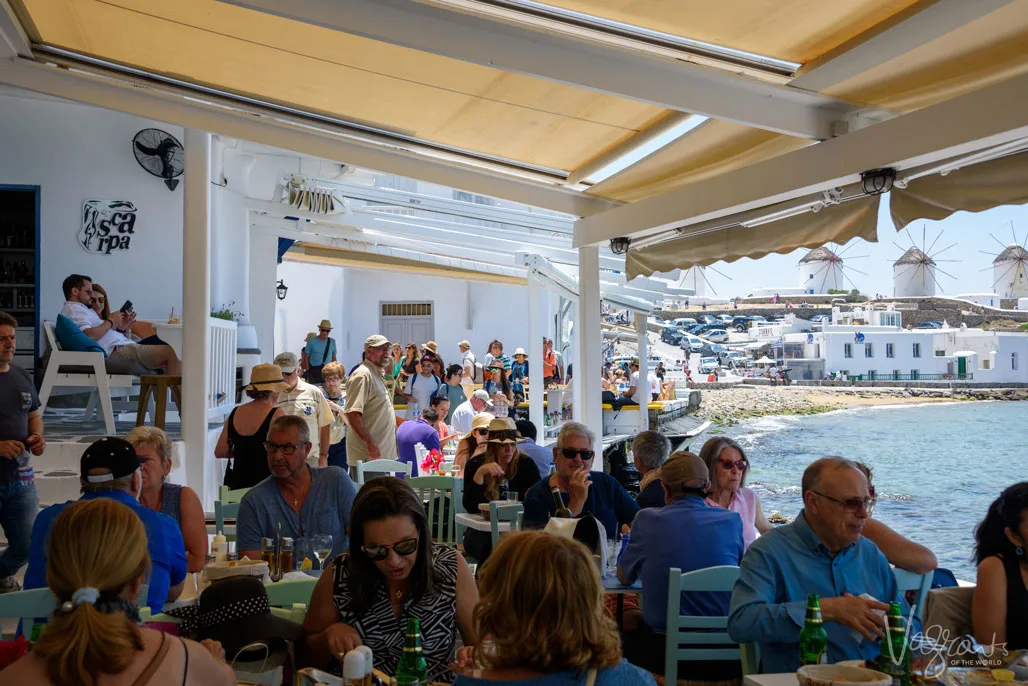 As Mykonos Town is relatively small for a capital (only around one square kilometre), you can easily explore the majority of the main sites in one day.
Of course, if you wish to chill out at one of the island's many beach bars or party until the sun comes up, you'll need to stay on the island for longer than a day. But most visitors find that a day or weekend is long enough to soak up the island's scene.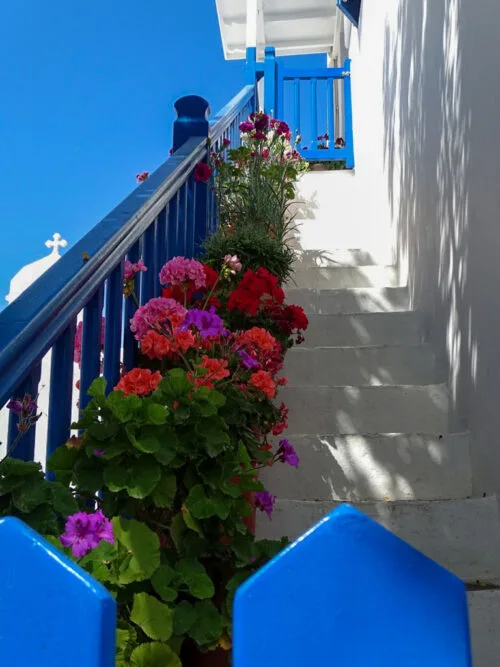 About the Author
Chrysoula Manika
Chrysoula is a travel blogger with a professional background in Tourism and Marketing. Her blog Travel Passionate is in English and French and focuses on luxury travel, cultural and culinary experiences around the world. She enjoys exploring off-the-beaten-path destinations and is interested in presenting the best locations, attractions and accommodation in each area she visits.
Travel Passionate is a trusted resource for travel tips and destination guides that aims to inspire others to travel and experience different cultures.