It's really no wonder Vienna is considered one of Europe's most beautiful cities. This historic capital is known for its Imperial architecture, clean streets, cosy cafes, and rich legacy of art and intellectualism.
While it's true the winter months in Austria can drop well below zero, there's still plenty of exciting activities and events worth visiting for. A visit to Vienna in winter is as magical as the city itself. These are some of the best things to do in Vienna's wintertime.
Go Ice Skating
The Viennese are known for their love of ice skating. There are quite a few ice rinks set up across the city during the winter months, including in the gardens of the Wilhelminenberg Palace as well as the picturesque Eistraum, or "Ice Dream" rink in front of City Hall.
The city's largest and most famous ice rink sits between the Vienna Konzerthaus and the Inter-Continental Hotel and stretches over 6,000 square meters. Visitors can rent ice skates for just a few euros and take part in skating lessons. There's also Bavarian curling, hockey, and skating competitions.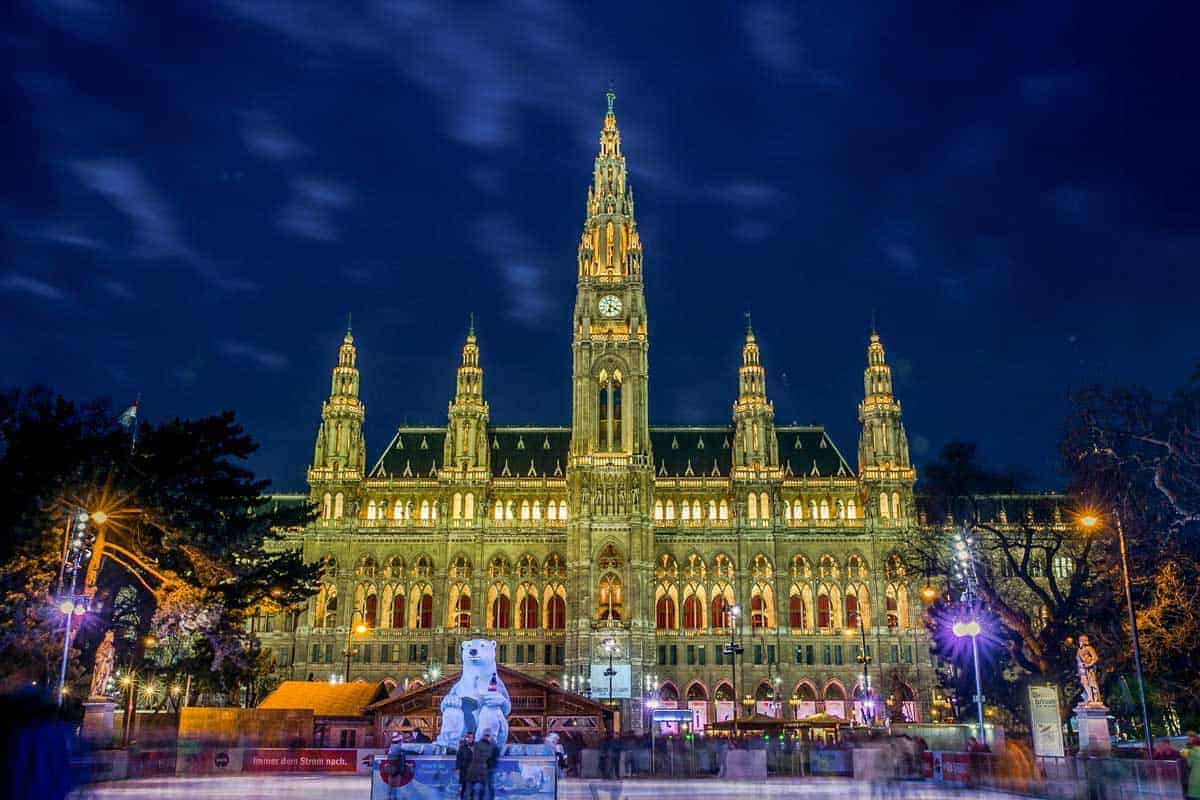 Check Out The Christmas Markets
Christmas markets are an age-old tradition in Vienna. On winter evenings, wooden stalls are lined up that offer handcrafted goods, roasted chestnuts, and of course traditional Glühwein (mulled red wine mixed with cinnamon). There's also nativity displays, carol performances, and traditional Viennese folk concerts.
Classic locations include Freyung Market, Christmas market at Spittelberg, Belvedere Palace Christmas Market, Karlsplatz Christmas Market, and of course the famous Viennese Christmas Market in front of City Hall.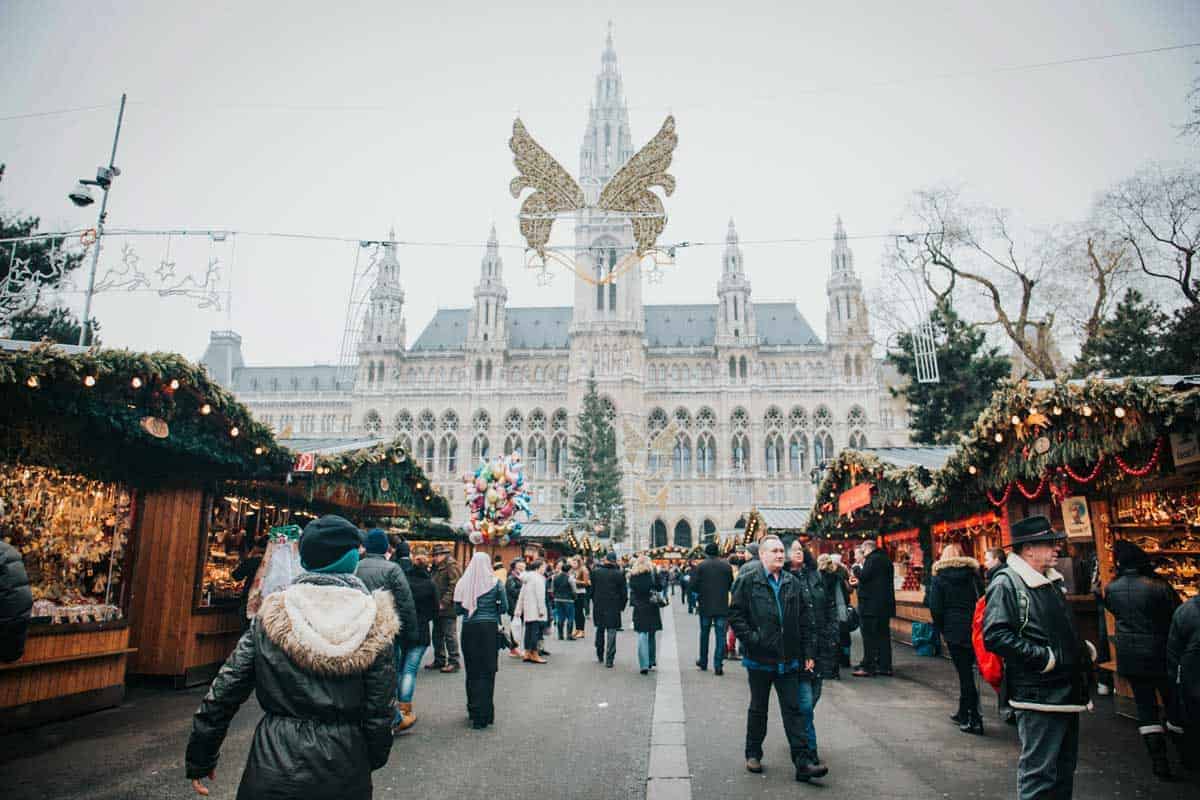 Visit a Viennese Coffeehouse
Nothing defines Vienna like their famous coffeehouses. Many are over 300 years old and have retained the same 18th-century style and atmosphere with Thonet-style chairs, marble tabletops, warm fireplaces, with board games and newspaper available for customers.
Some famous cafes include Cafe Korb, Cafe Leopold Hawelka, Cafe Central, and Café Schwarzenberg. Grab a regular coffee or a Viennese-style one (two shots of strong black espresso topped with whipped cream) and be sure to try the famous Kaiserschmarrn, one of the signature dishes of Austrian cuisine.

Visit A Spa
If you're looking for a place to relax and stay warm, then a Viennese spa is a great option. So Spa occupies the entire fifth floor of the art hotel Sofitel Vienna Stephansdom and features a glass ceiling, five treatment rooms, and a smoothie bar.
To enjoy Vienna's mineral-rich thermal springs, try Therme Wien. They also have massage options, saunas, and steam rooms.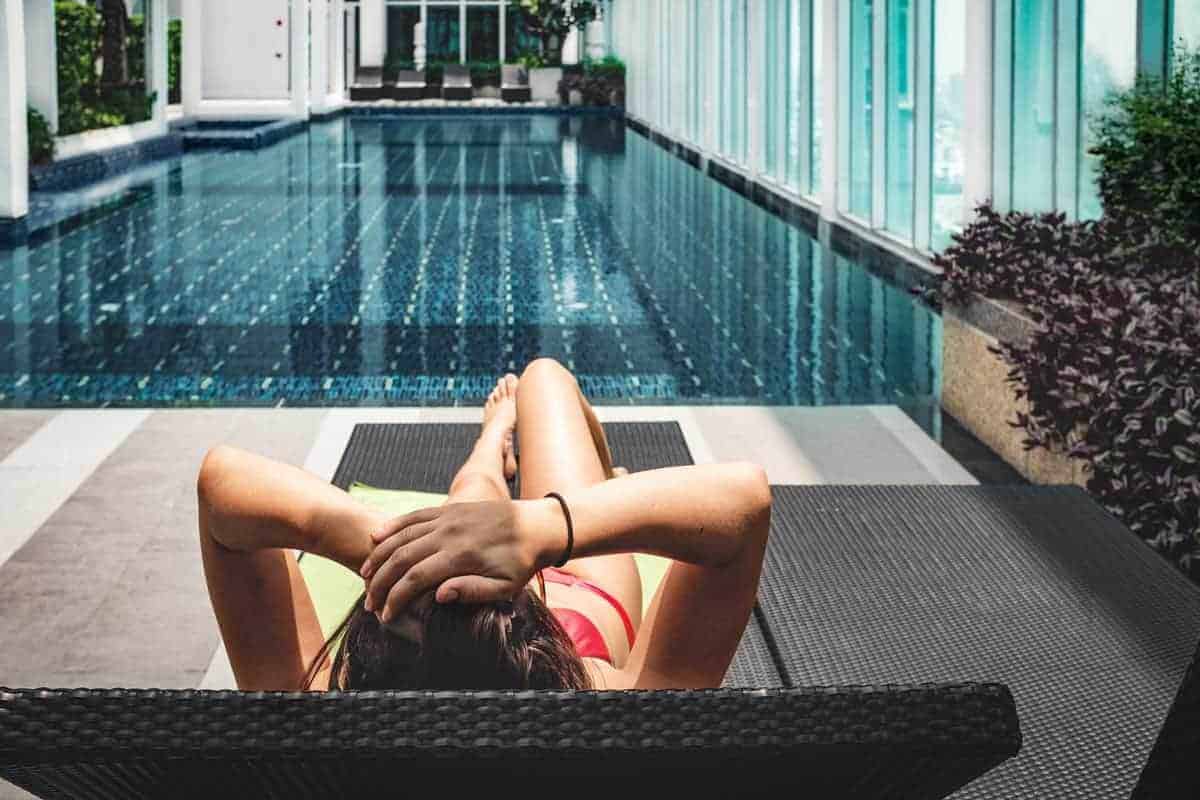 Attend A Wintertime Cultural Event
As the home of Mozart, Beethoven, Freud, and Klimt, it should be no surprise that Vienna is an epicentre for European culture, art, and knowledge.
The city boasts more than 100 museums, many of which sit in Vienna's spectacular Museums Quartier. Each Christmas, the Museums Quartier hosts an outdoor extravaganza of events including light shows, live music, DJs, and video projections broadcast onto the building sides.
Other wintertime cultural events include the New Year's Concert, The Nutcracker at the Staatsoper, Bach's Christmas Oratorio, and the famous Advent Concert Series at St. Stephen's Cathedral, where a concert in this beautiful cathedral is played every night during Advent.