A land once hidden under a blanket of ancient volcanic ash. A place where, over millions of years, erosion has playfully carved out a landscape that is so enchanting it is almost otherworldly.
This is Cappadocia, one of the most famous places to visit in Turkey.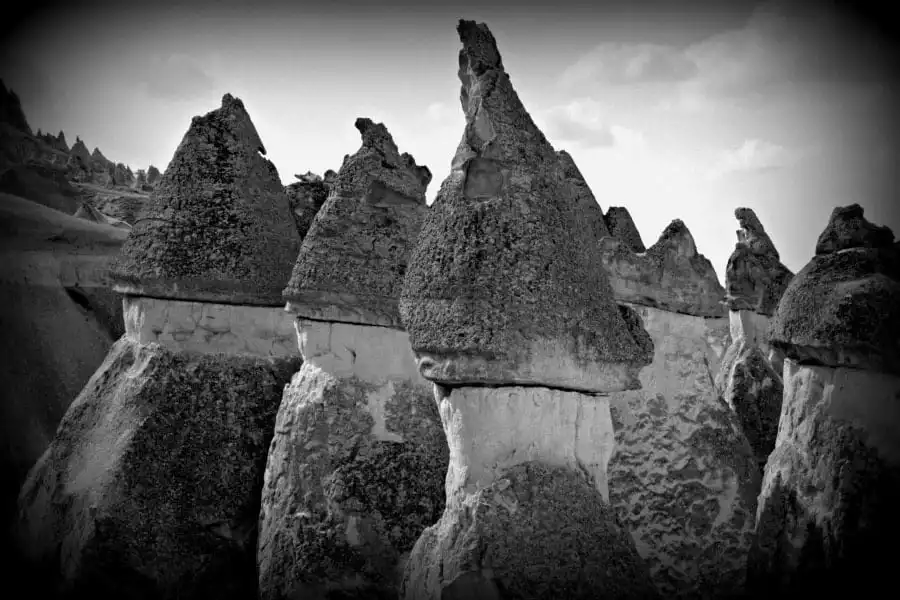 We were quite unprepared for how beautiful and intriguing we would find Cappadocia. Conjuring images of an exotic past as if from the pages of a fairy tale and curiously blending the natural landscape and modern living architecture.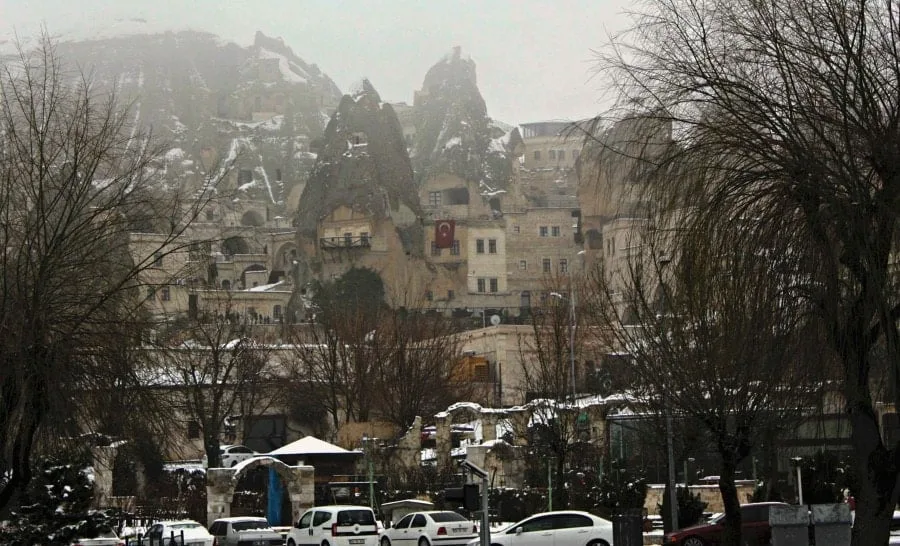 We spent a gorgeous, sunny winter's day exploring the region's valleys and towns with Serkan from Turkish Heritage Travel. Imagine a city tour but a city built from ancient rock formations with fairy chimneys, pigeon houses, and underground cities. If god forbid, you only had one day to spend in Cappadocia, this would certainly be the way to do it justice.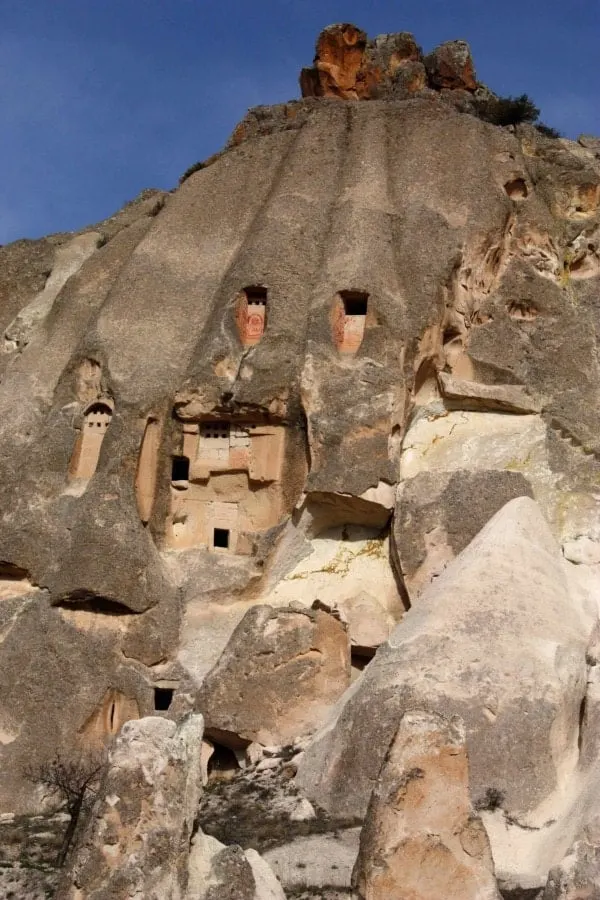 Heading off early, our first stop was a hike through Rose Valley, so named for the rose hues of the cliff faces. There is a feeling of quiet calm as you descend down into the valley. Here is a place filled with fairy chimney formations, pigeon houses carved impossibly high into the cliff faces and churches carved into stone. So ancient, erosion has made the doorways now too high to enter.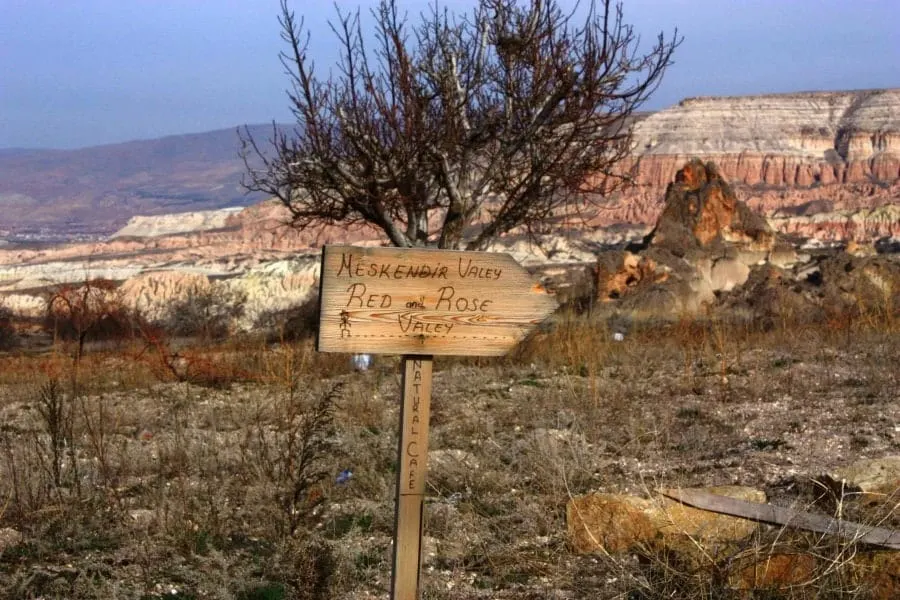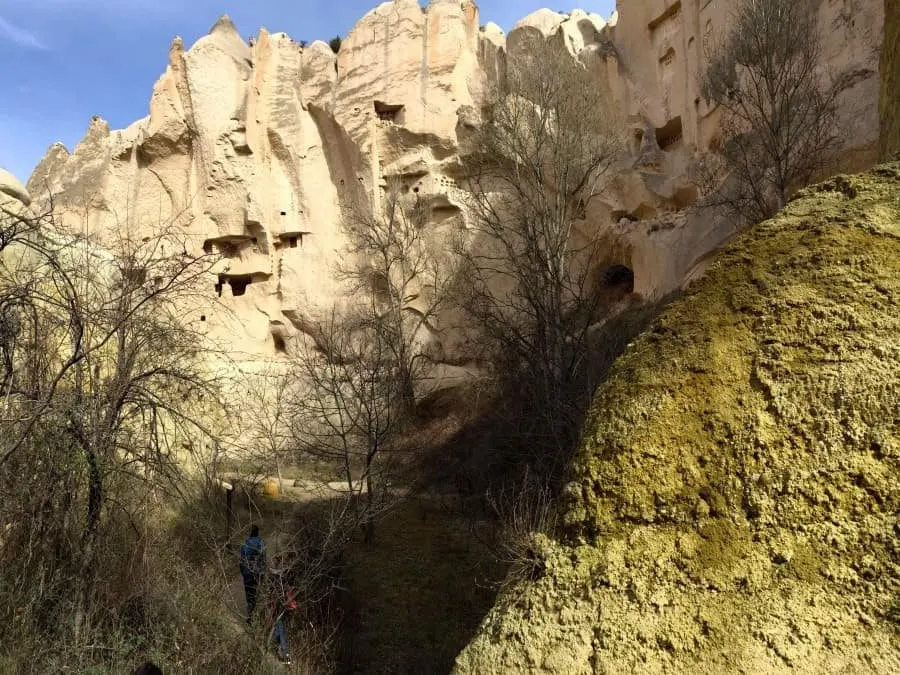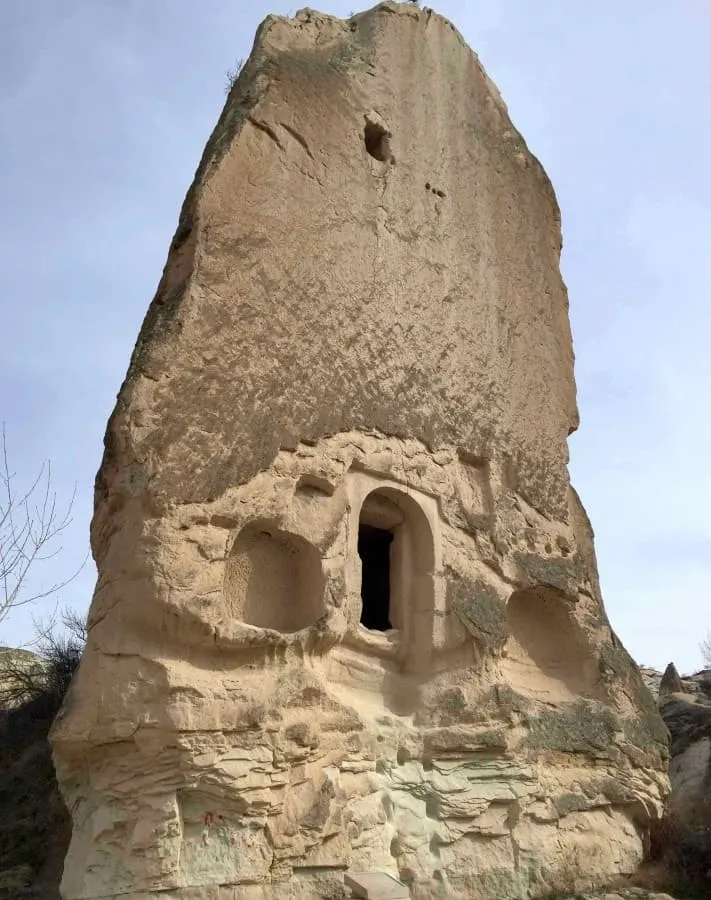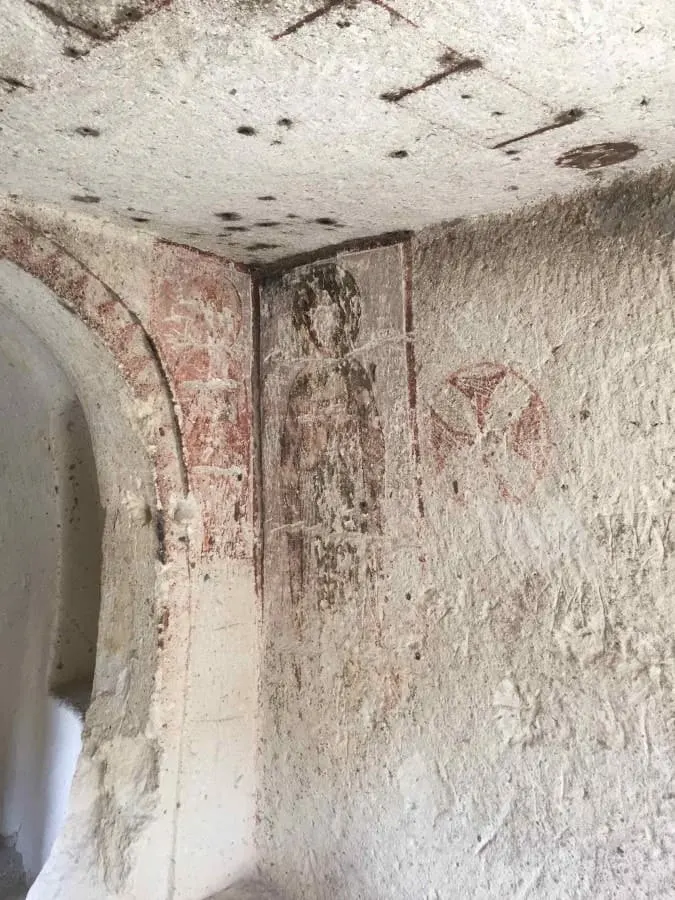 If you enjoy hiking, Cappadocia offers great hikes for all levels.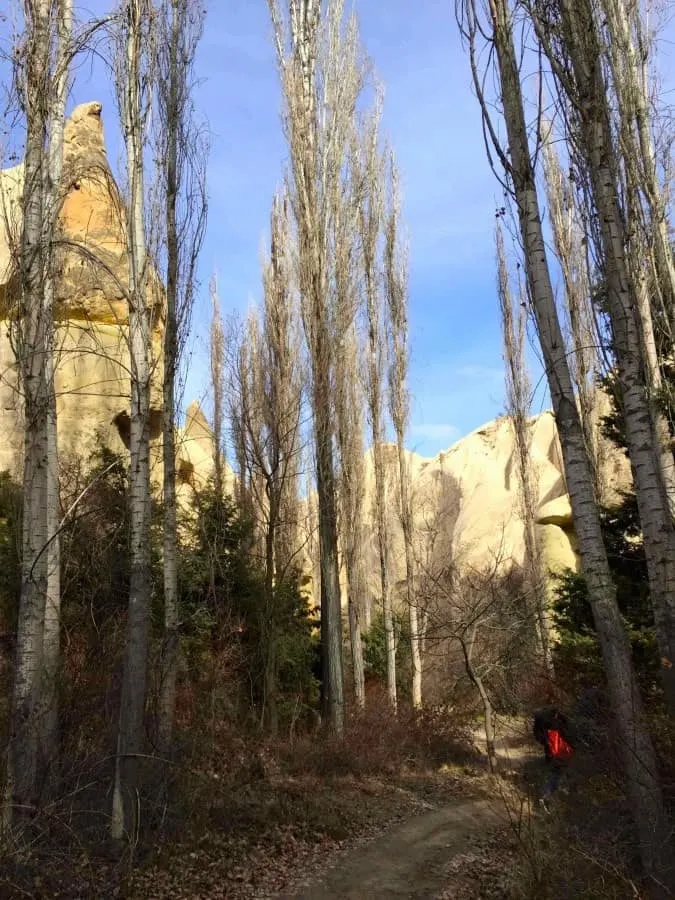 The landscape continued to amaze us with impromptu villages appearing along the way. We stop for tea in the small village of Çavuşin, another example of ancient civilisations long gone but villages repurposed for modern living.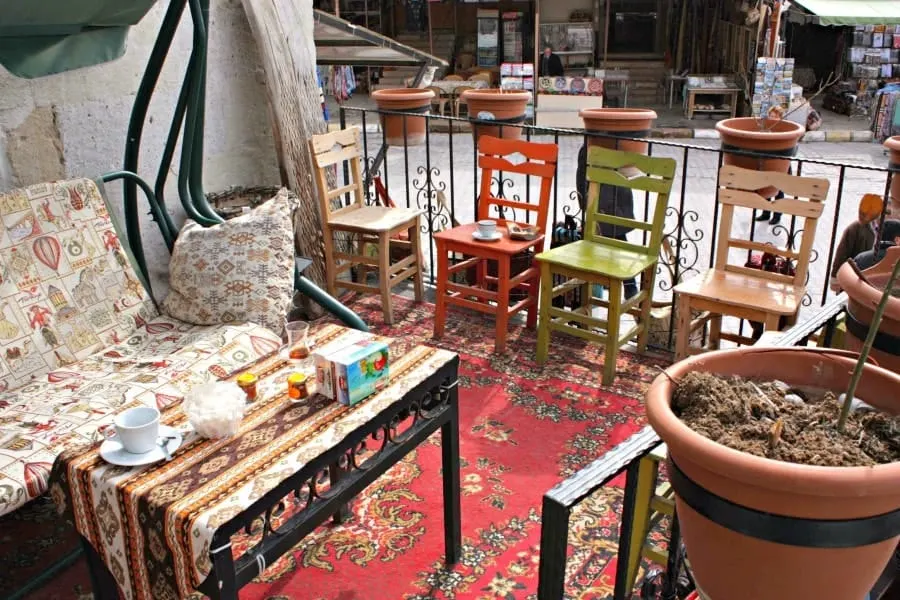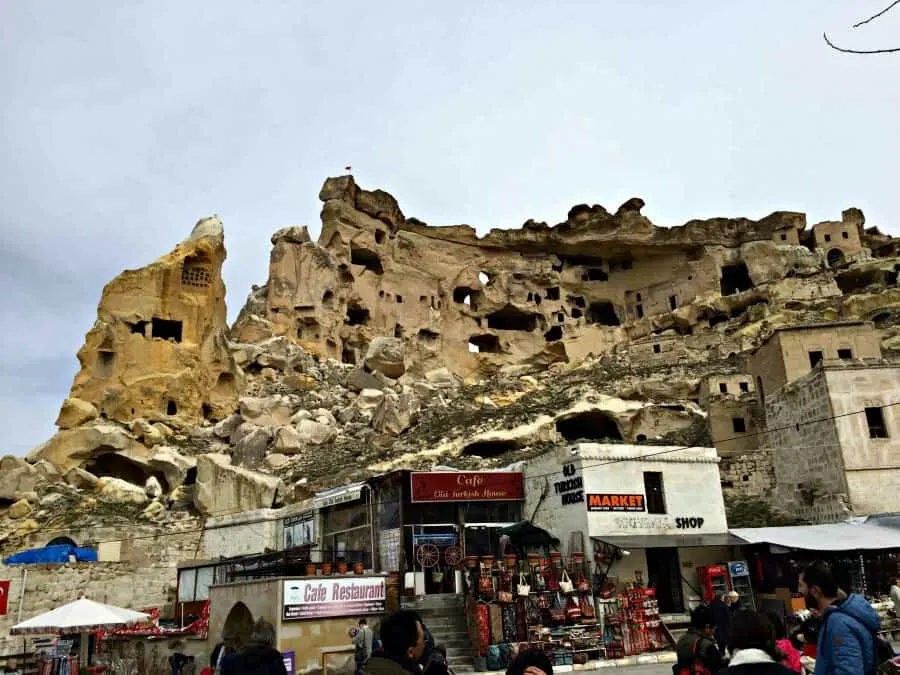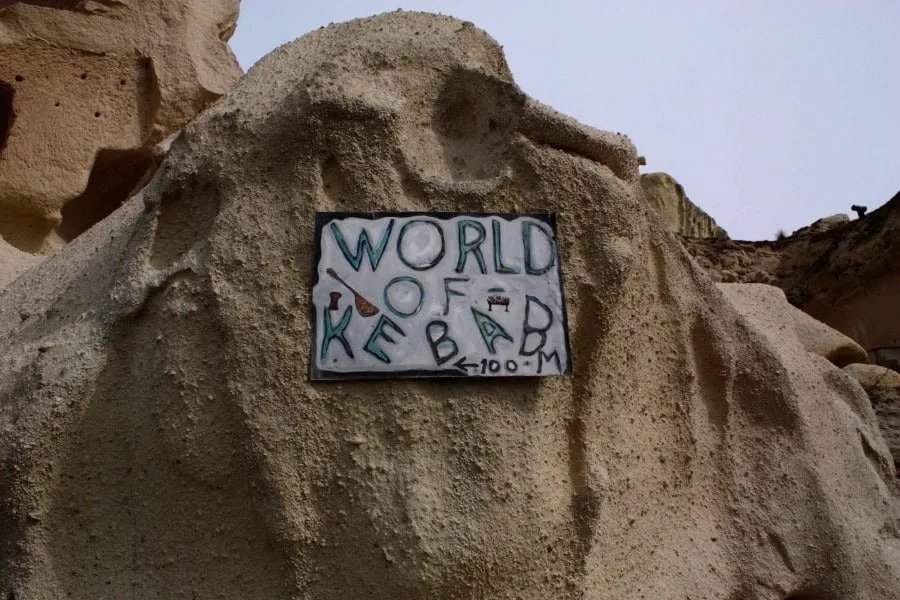 If you believe Cappadocia has shown you her finest, most whimsical landscapes, think again. We head to Pasabag, also known as Monks Valley. Here you will find some of the finest examples of Fairy Chimneys.
Monks Valley is so named for the hermetic monks who sheltered here, carving rooms as high as 10 meters into the rock formations. These were the disciples of St Simeon, who, rumoured to have performed miracles, sheltered in the highest reaches of the chimneys to escape the attention, only coming down to receive food and water from his disciples. He is said to have begun living at the top of a 2 meter column, eventually moving to 15 meter high digs to maintain his sanctuary.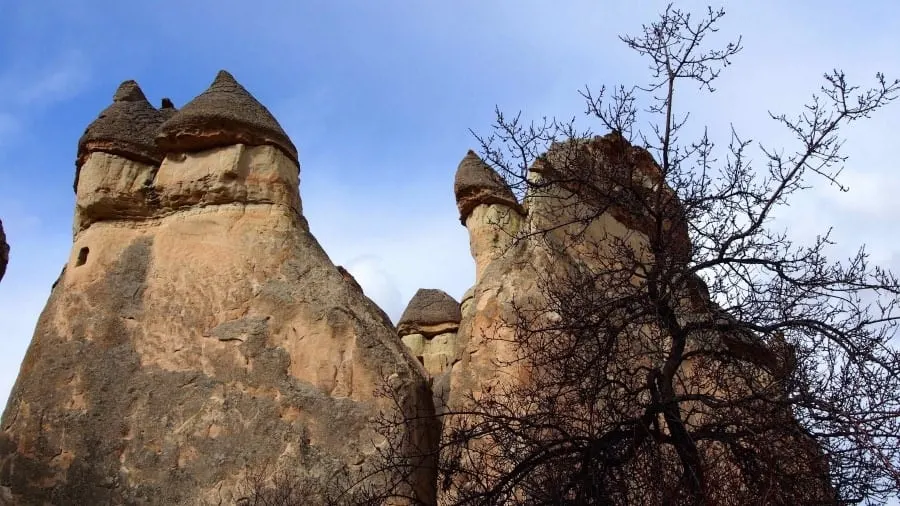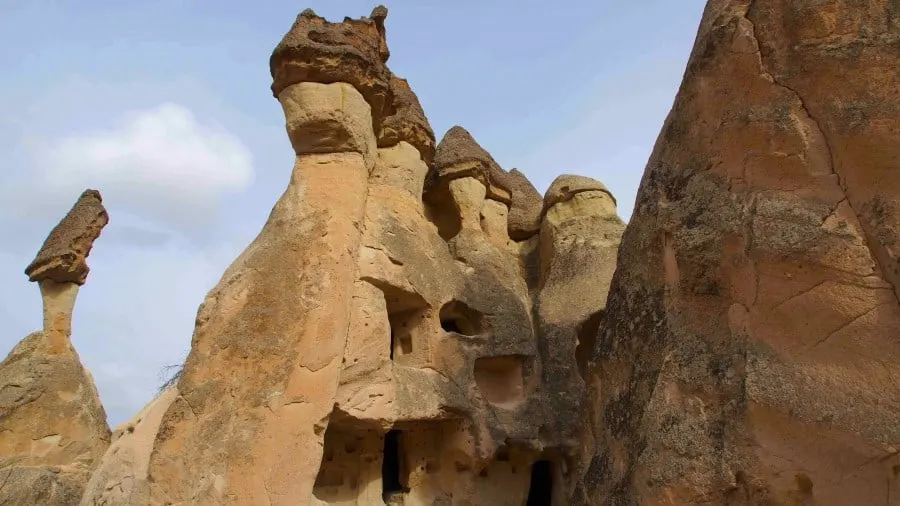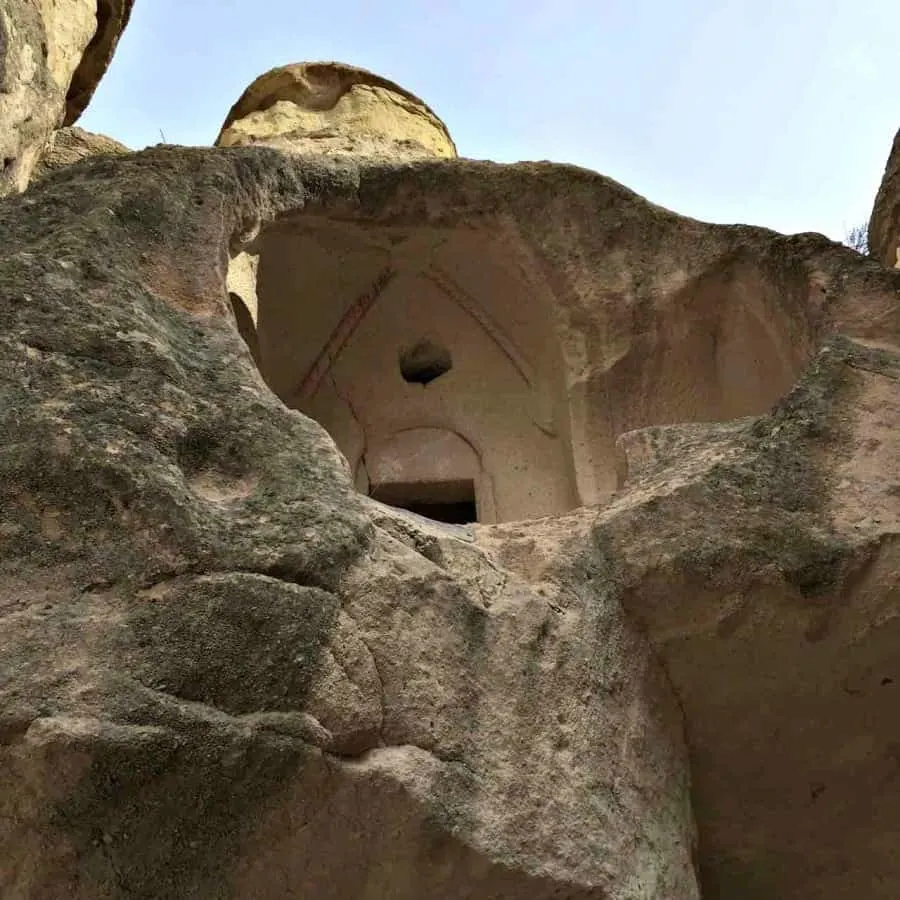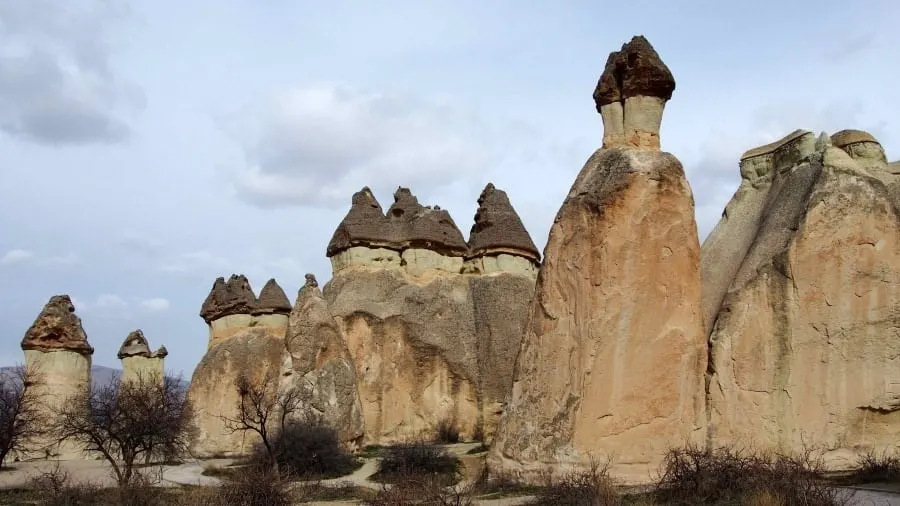 Included in this tour is a gorgeous 3 course turkish meal. We dined at the Bizem Ev restaurant in the town of Avanos. A feast of lovely mezze plates, a beautiful lentil soup- of course! A selection of traditional main meals (I opted for the kofta, or meat balls and Mark the whole fish) finished off with traditional Turkish Baklava.
Don't tell the Greeks the Turks claim this delicious desert as their own!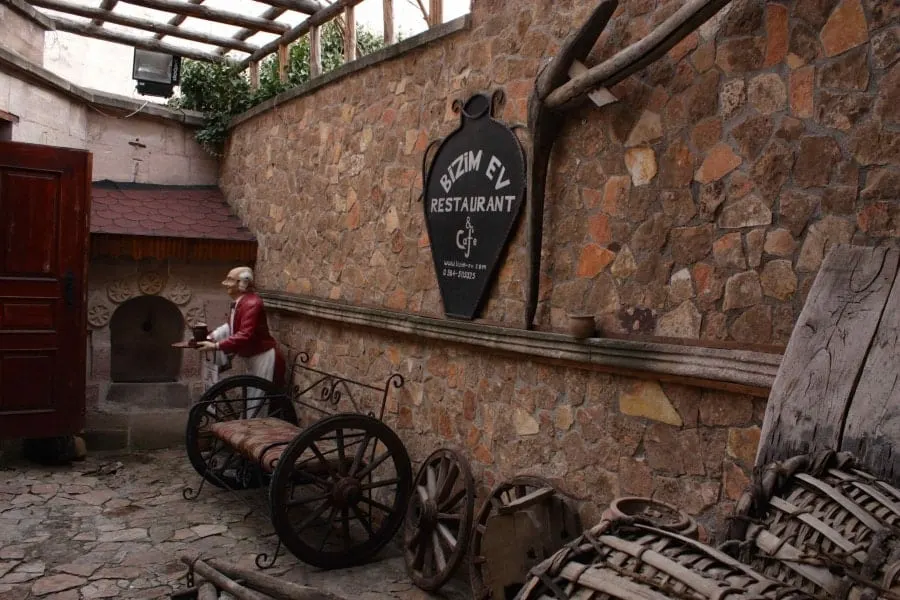 If Cappadocia still hasn't captured your imagination, how about an entire city carved into rock, eight levels below the ground. After lunch we head underground into the ancient city of Kaymakli.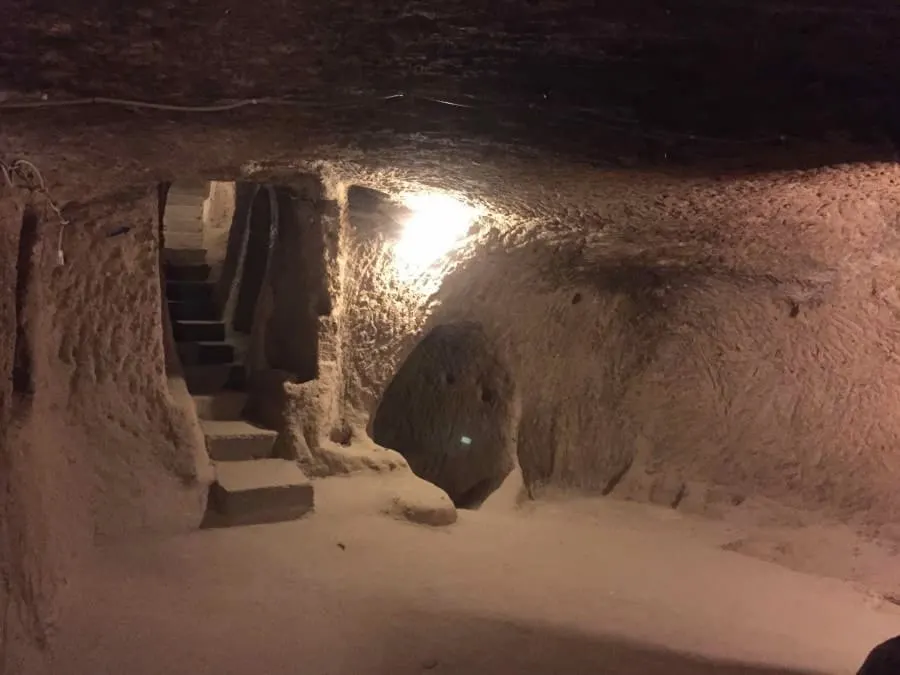 Underground houses constructed around nearly one hundred narrow tunnel systems and strategically built with ventilation shafts measuring 80 meters in total. A complex used for hundreds of years to hide from Roman, Persian and Arab invaders.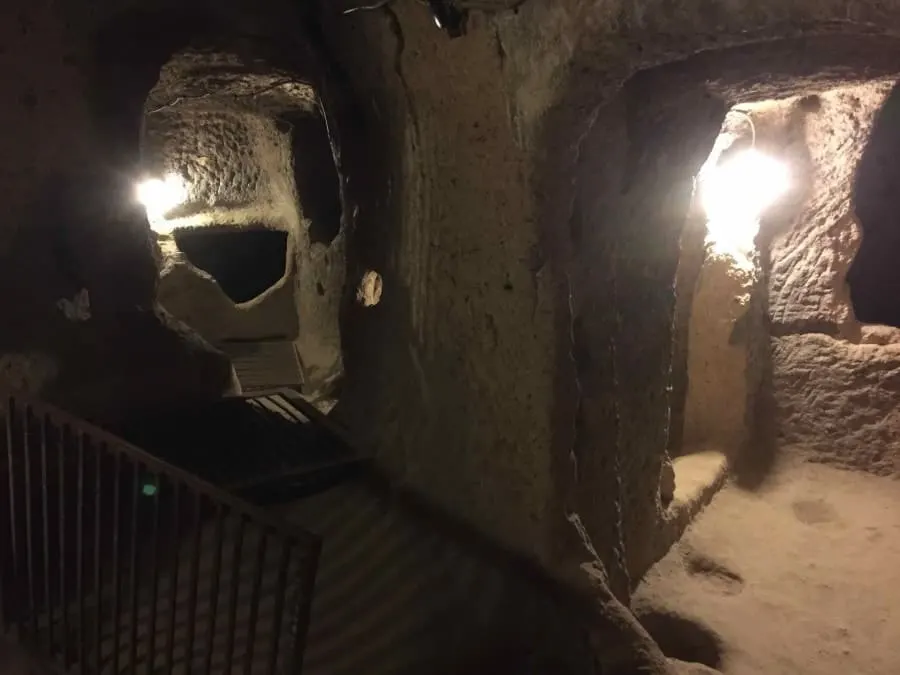 The city has a very organised structure, in addition to living spaces there is evidence of stables, kitchens and churches, even burial places. Wineries, oil presses and large storage areas for earthenware jars indicate the city supported a great number of people, an estimated 3500 souls are said to have lived down here.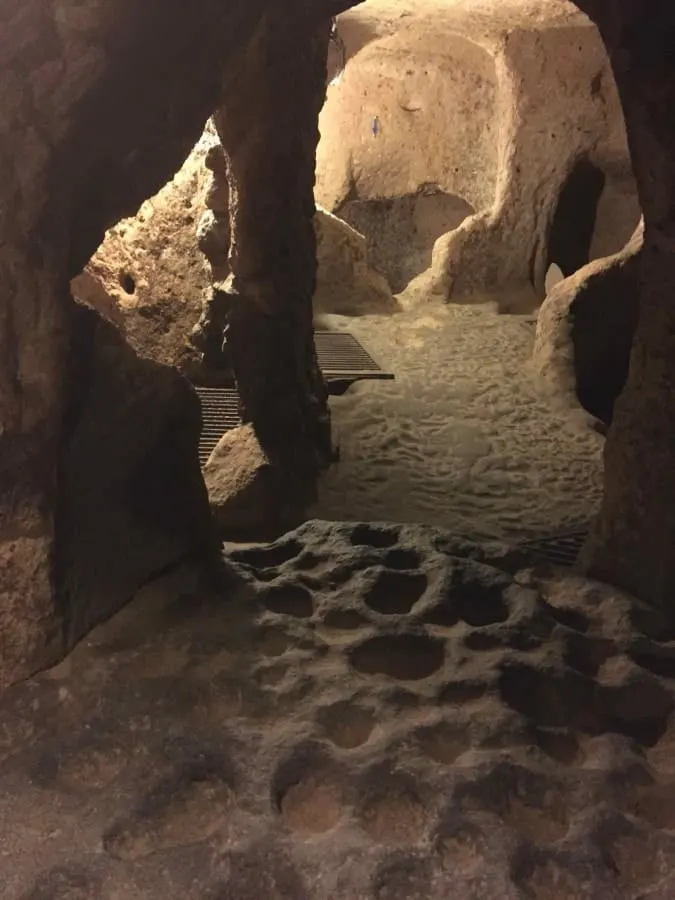 Only 4 floors are open to the public and some of the narrow tunnel systems are not for the claustrophobic. In places you are unable to stand and must crawl to pass through.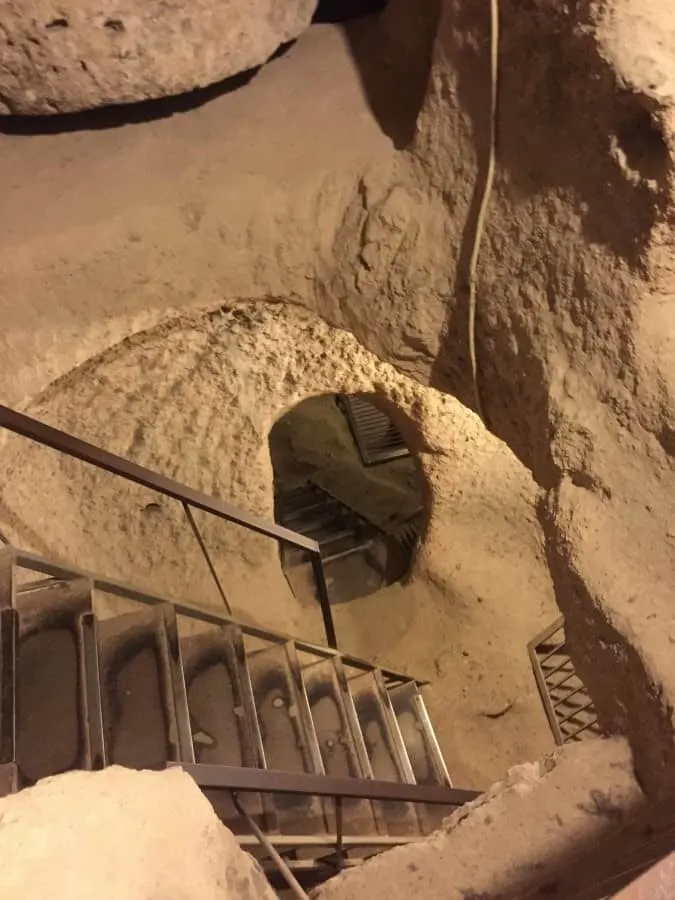 This is the largest and the widest of the 36 underground cities in Cappadocia. It has been in use for hundreds of years and as recently as the 1950's as a food storage facility.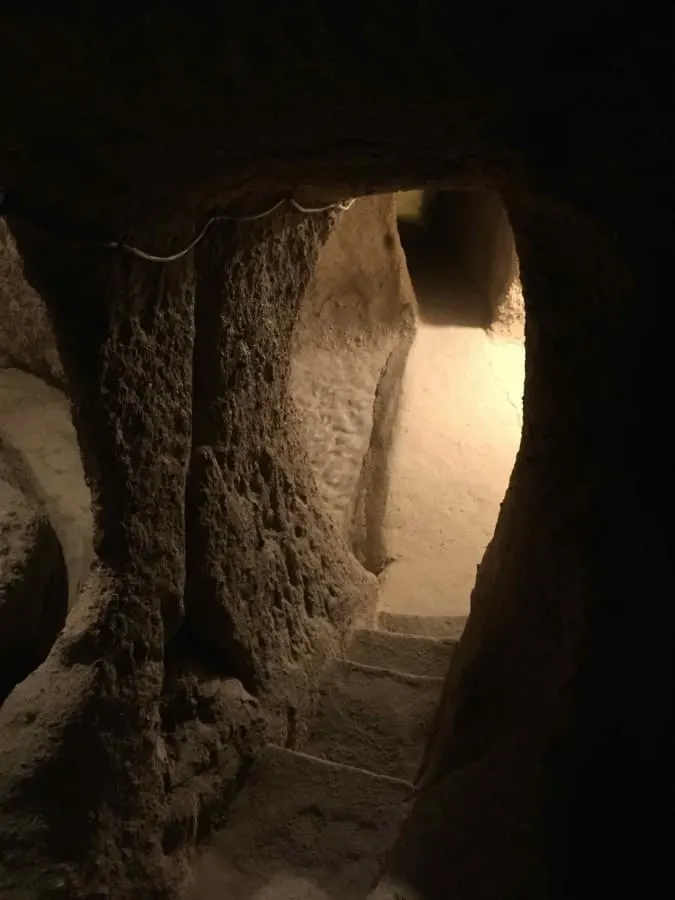 This is a city that makes the mind boggle. Years spent underground, with a community of thousands for fear of falling to the hands of invading armies. The structure, the logistics, the politics, the smell!
---
Cappadocia is one of the most fascinating places we have ever visited. It really does capture the imagination and leave you feeling enchanted by it's unique landscape. To really do this region justice you should allow yourself a few days to explore.
By the same token, do not miss this magical place just because you might be short on time. You can really take in the best Cappadocia has to offer in a day. As our stay in Cappadocia was cut short, we were so happy we still got to see so much in just one day without it being exhausting.
This History and Adventure Tour teamed with an early morning hot air balloon ride really makes the perfect One Day In Cappadocia experience.
FACTS
There are daily flights to Nevsehir, Cappadocia from Istanbul. To drive or bus from Istanbul will take a minimum of 8 hours.