On the Ligurian coast in Italy's north, where the French and Italian Riviera meet is a luxury experience set against an authentic Italian village lifestyle.
If you dare to deviate just a few km's inland from the popular Riviera resorts of San Remo, Ventimiglia, Bordighera and the like, you will find a series of idyllic medieval villages virtually untouched by tourism.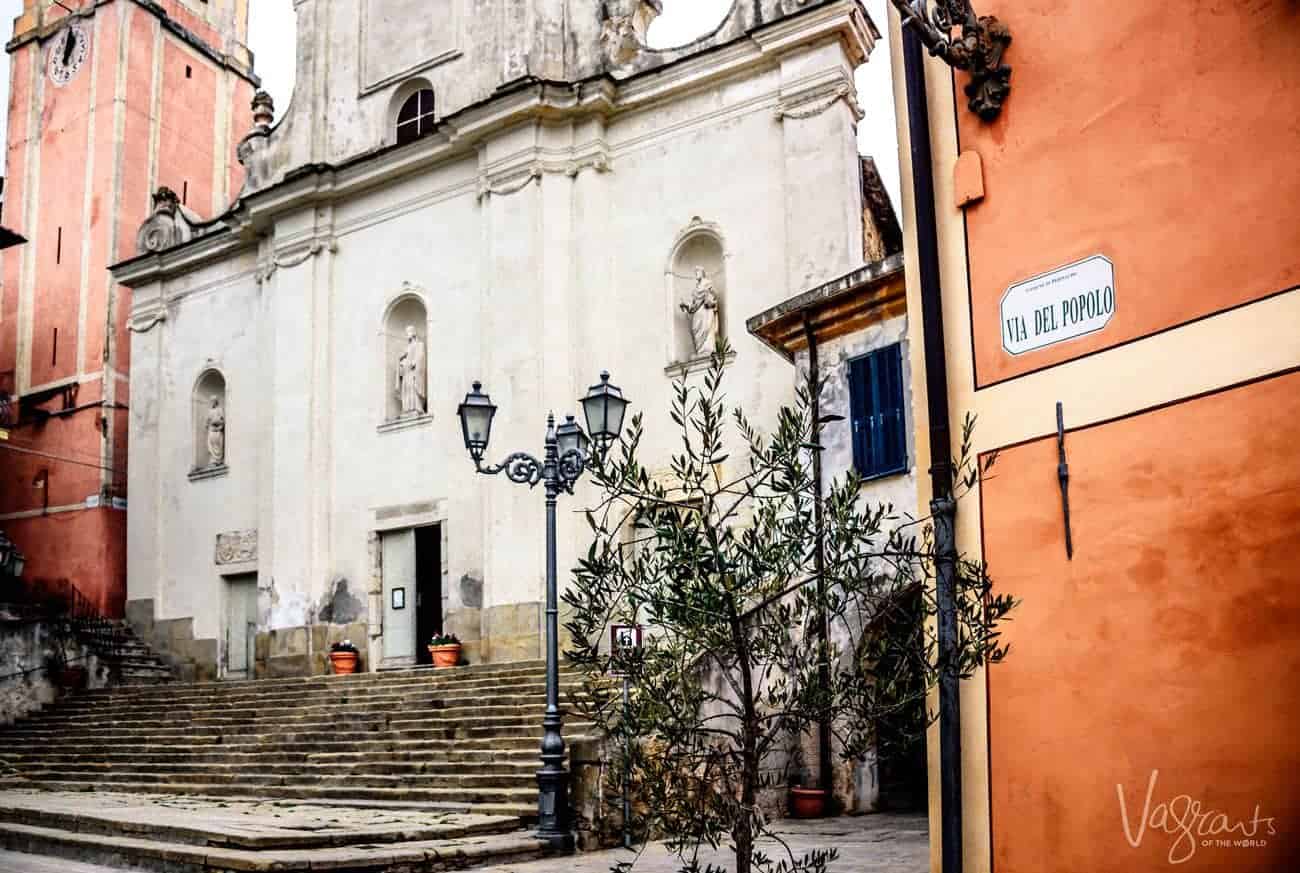 The Liguria Region
This is a unique find in a time where "authentic" experiences are becoming more Disneyesque than an actual cultural experience. Sadly, such is the fate of some of Italy's bucket list destinations such as Venice and Cinque Terre.
Close to the French border, in between the Maritime Alps and the Italian Riviera coast, ancient villages such as Apricale, Dolceacqua, Perinaldo and Pigna huddle on hilltops, cascading into the valleys below.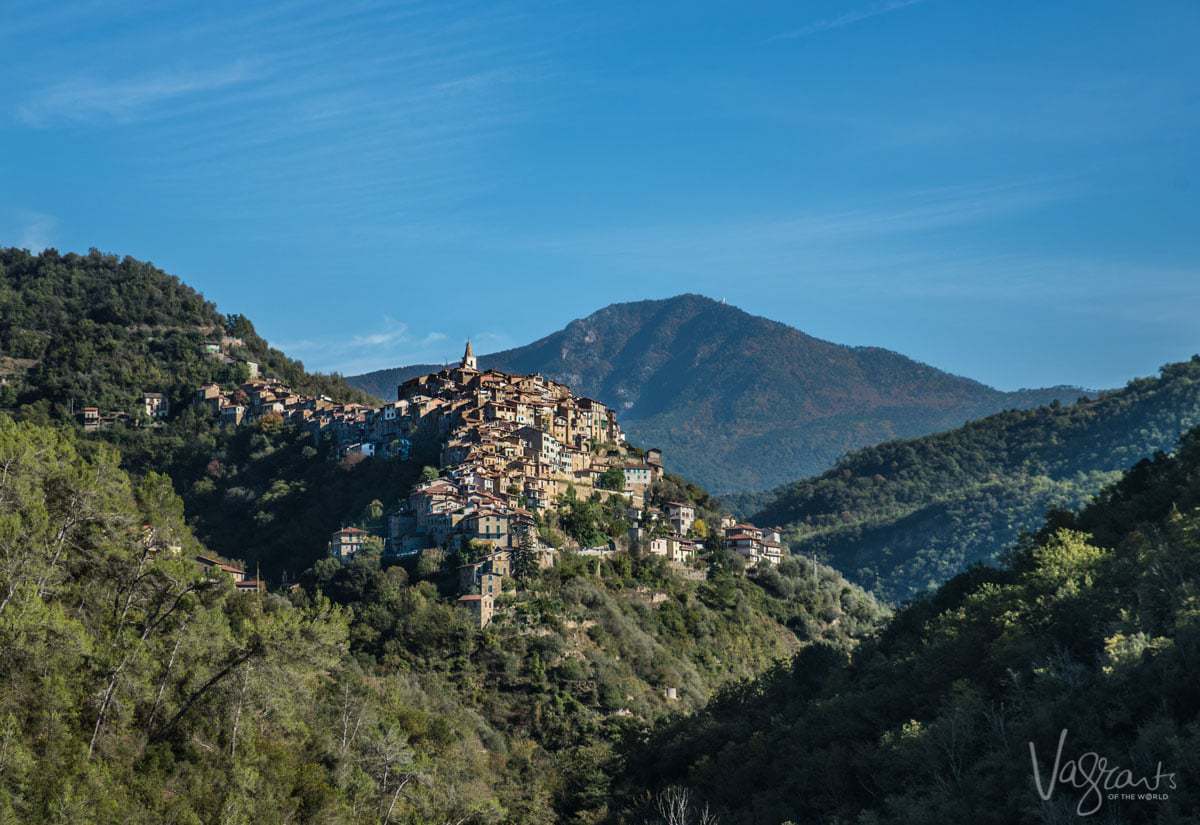 Medieval ramparts remind us these towns were once posts of warring republics. While the roads between villages may have improved, from an ancient history of animosity and isolation, each town has retained a unique identity.
To this day, each village has unique traditions, culture, cuisine and in some cases dialects. These are some of the most beautiful places to visit in Liguria.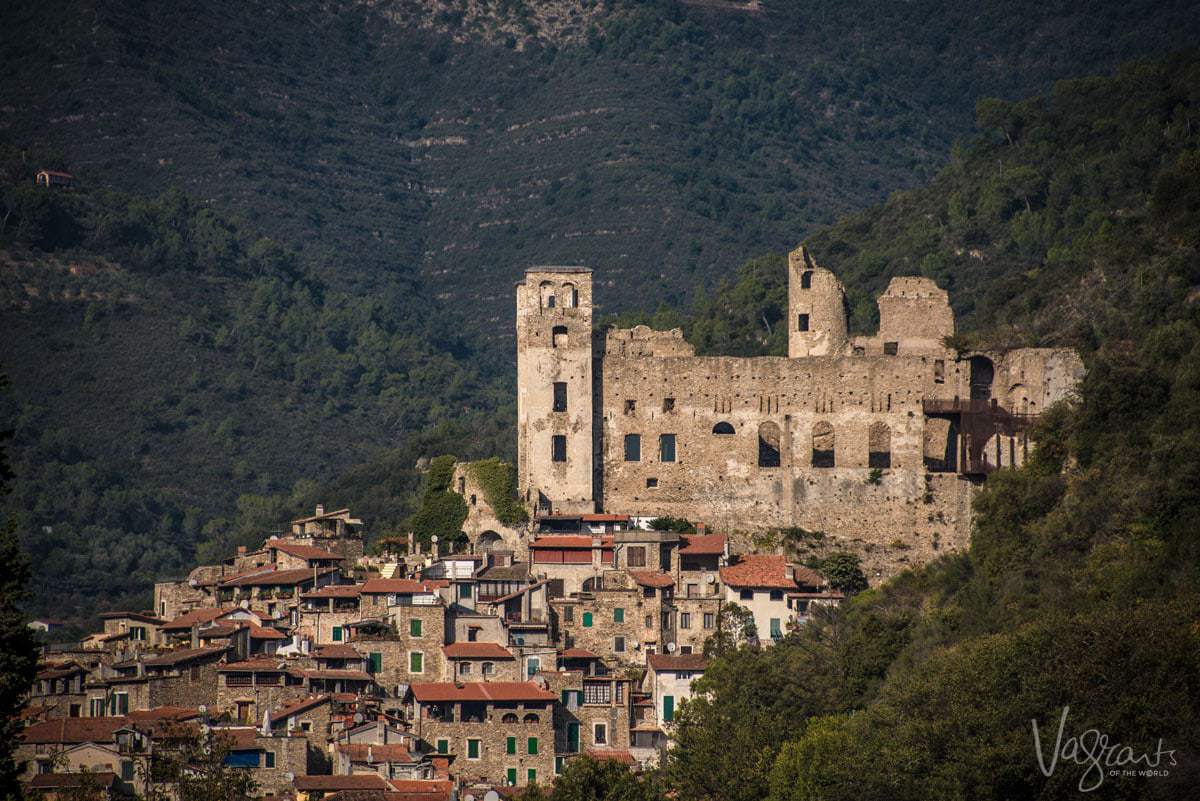 Pigna Liguria
Spending three weeks in Italy, travelling slowly from Venice to Rome, it is in the town of Pigna we discover the most wonderful way to experience authentic Italian living. Indulging in both the French and Italian Riviera on the Ligurian coast, it is the best of both worlds. The ultimate in self-catering accommodation in Liguria.

A luxury 3 bedroom townhouse nestled in the narrow lanes of an enchanting medieval mountain village. A perfect retreat in an authentic Italian setting and the ideal base from which to explore Italy and France's most vibrant tourist destinations.


Self-contained accommodation renovated to the highest standard while retaining the charms of the original medieval townhouse, with ample room for six people to enjoy a relaxed holiday away from the hordes of tourists.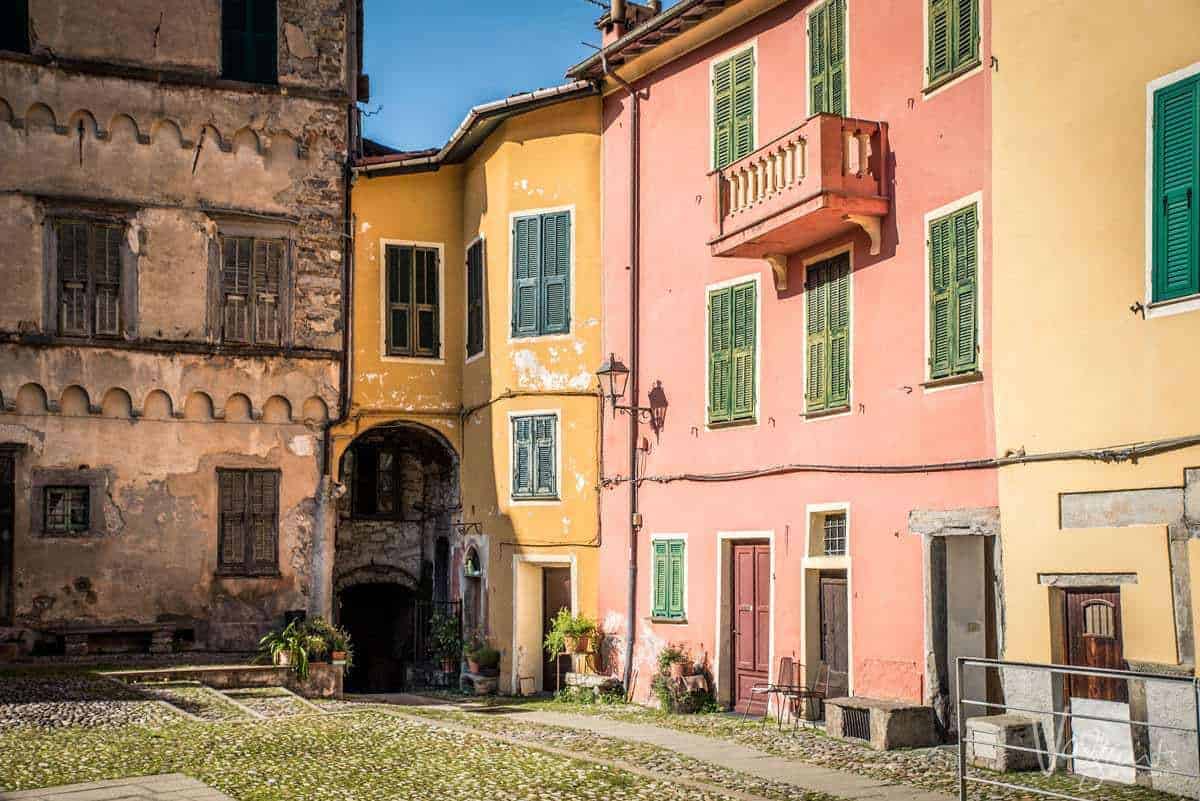 Indulge in Ligurian Cuisine
Self-catering accommodation means you have all the amenities to enjoy the incredible fresh produce of the region.
The daily Ventimiglia market will have the culinary inclined more than entertained with offerings of fresh bufala mozzarella, homemade pestos – Liguria's signature sauce and of course truffles. The region is renown for truffle hunting and in season, fresh mushrooms with flavours to die for are in abundance.
On arrival, we were treated to a hamper of Ligurian staples such as local pesto, truffle sauce, wine, pasta and olives. A perfect introduction to the culinary spoils of Liguria.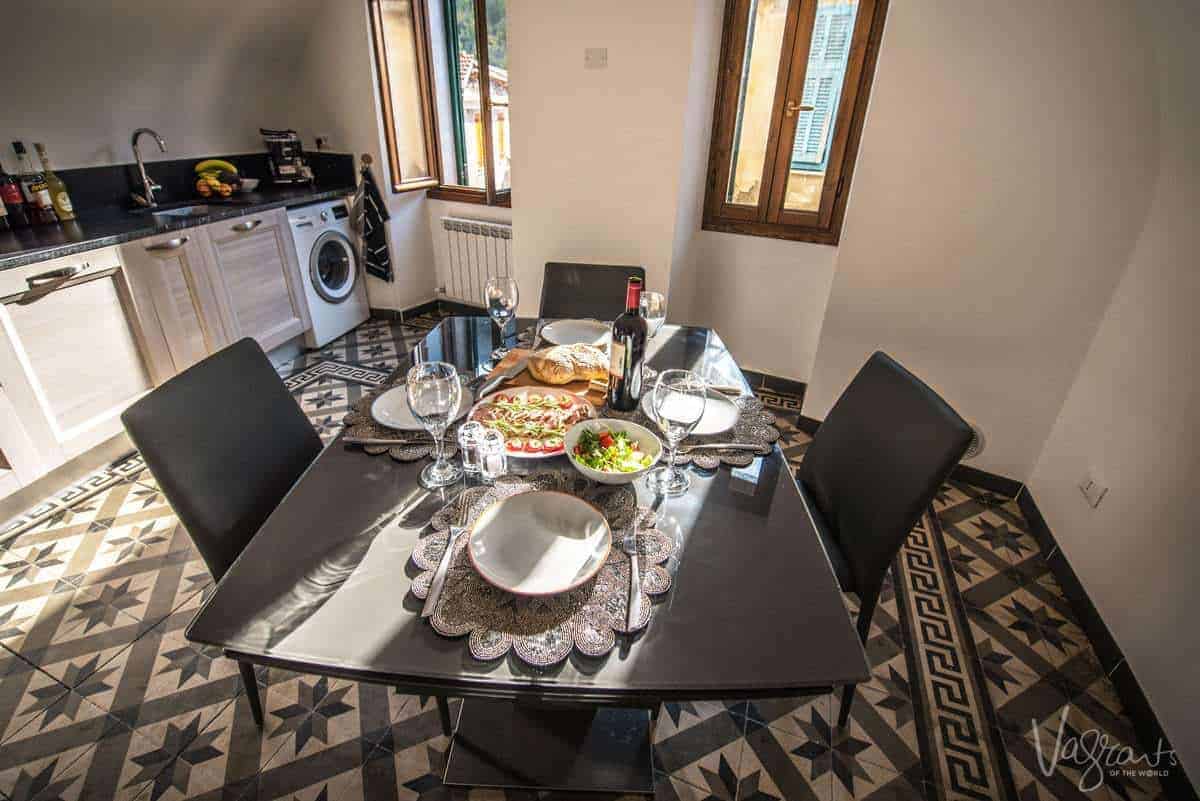 Wine and Dine in Liguria
Pigna boasts plenty of charming and vibrant bars, cafes and traditional trattorias. Pigna itself and surrounding villages have no shortage of wonderful dining options including fabulous agriturismo restaurants specialising only in local produce.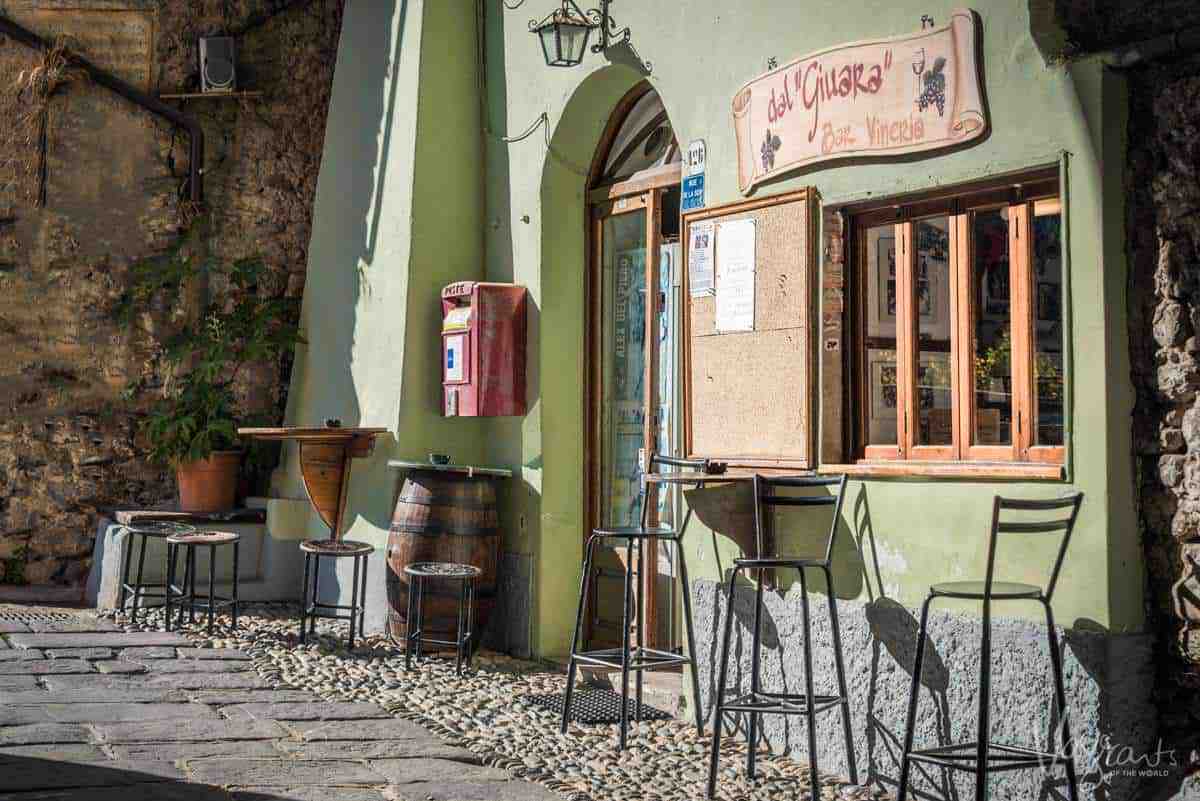 This is the charm of Liguria's mountain villages. While the Riviera is no more than a short drive, these villages cater to a local crowd, not a tourist trade. There is no more discerning culinary crowd than a local one.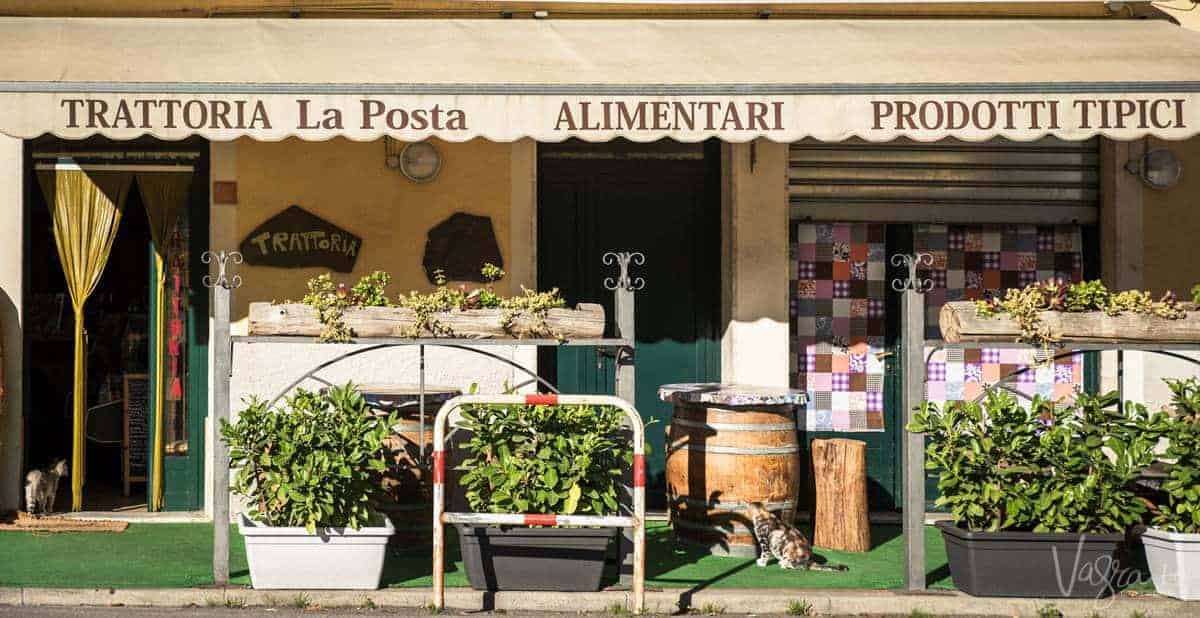 Remember, while villages may only be a kilometre or so apart, each will offer dishes unique to Liguria and some unique to their village. Maybe a stroll through some of the pristine hiking trails could be the perfect way to work up an appetite for a nice long Italian lunch in the next village.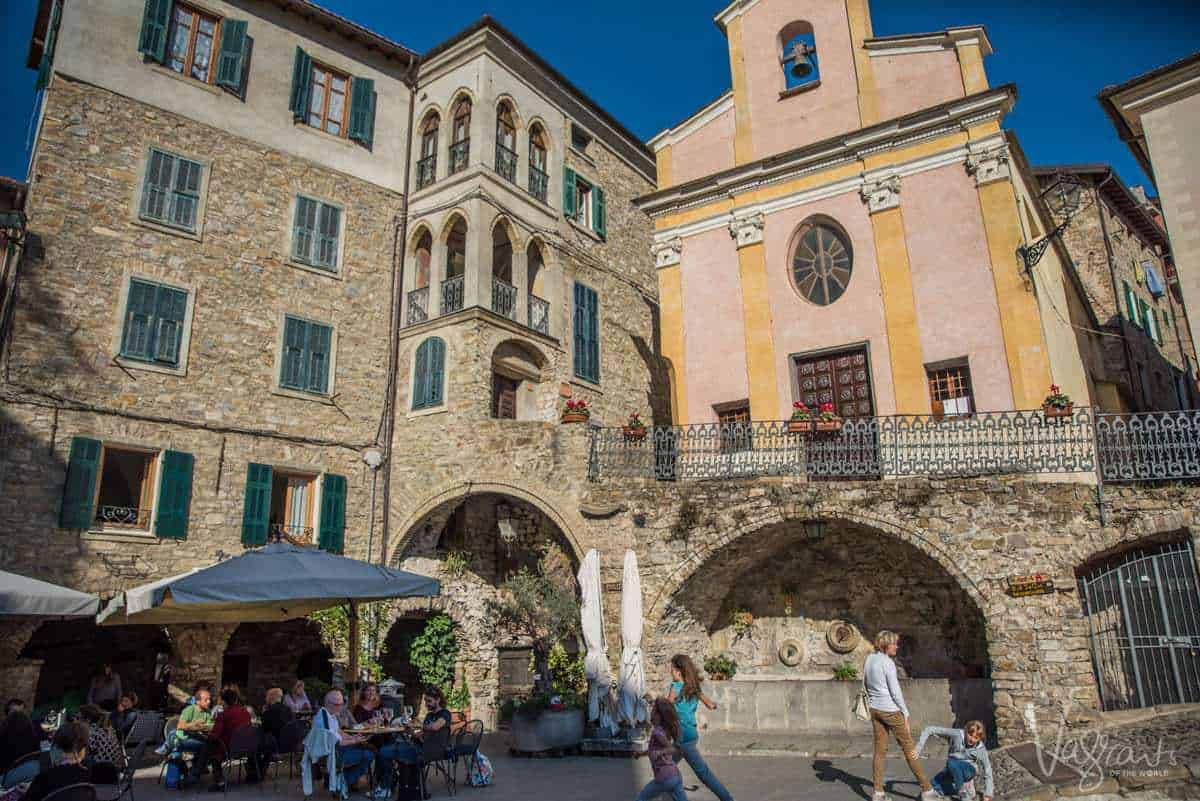 The village of Apricale is very popular with the local weekend lunch crowd as it's medieval streets have no shortage of excellent restaurants.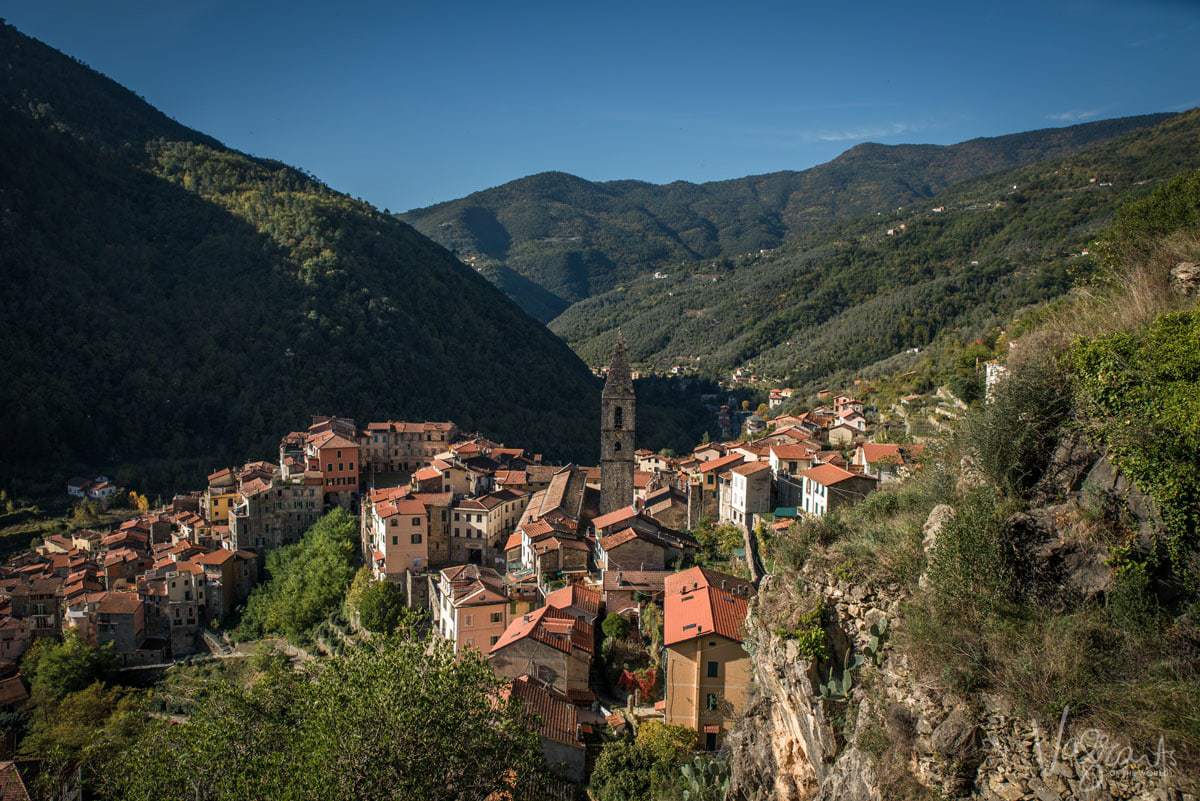 Authentic Italian Experience
Lose yourself in the charming medieval town where life ticks along as it has for centuries. We felt these villages held far greater appeal than those of the famed Cinque Terre.
While not directly on the coast, the mountain landscape was equally as striking and the atmosphere more authentic. The lack of tourists armed with maps and an all-day train ticket, ticking off the next postcard town may have had something to do with that.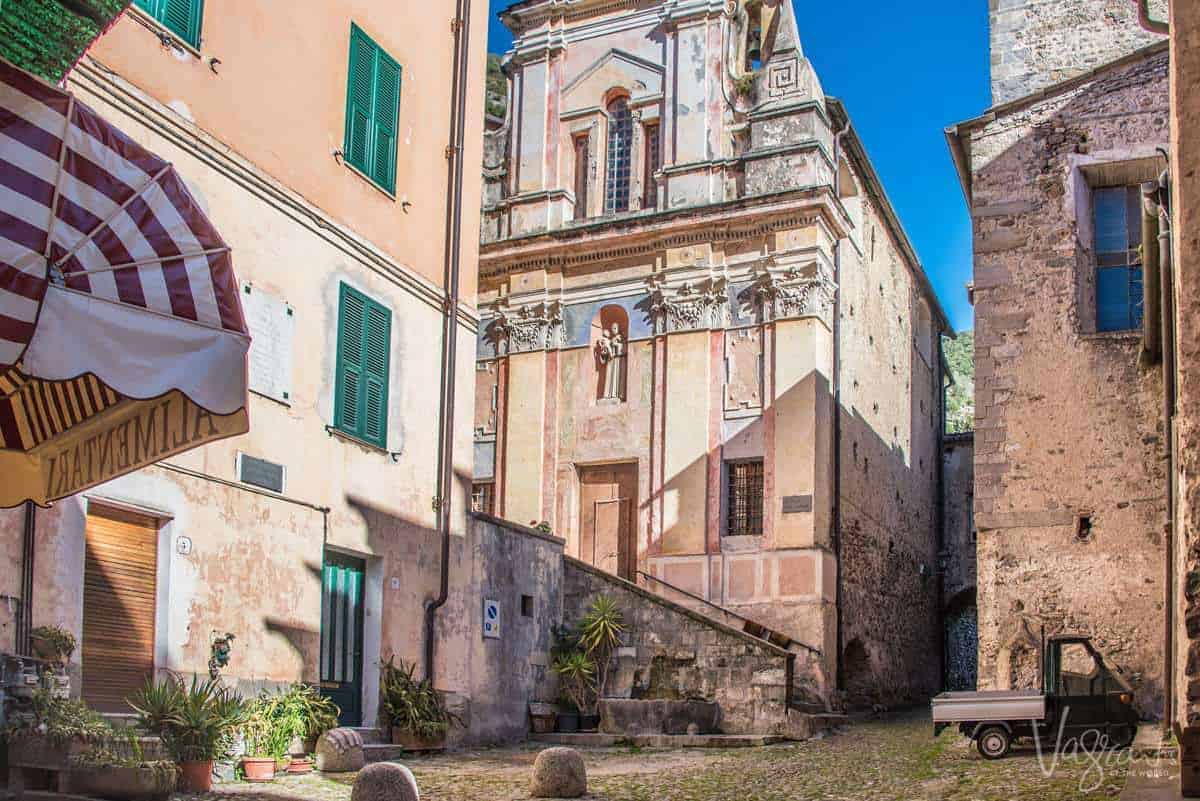 Life in Pigna and surrounding villages of Liguria is a very local affair. Sure tourists make it to the area. Hiking in Liguria is very popular and the mountain bike trails are quite well known. It is also a very popular spot for cyclists and campers.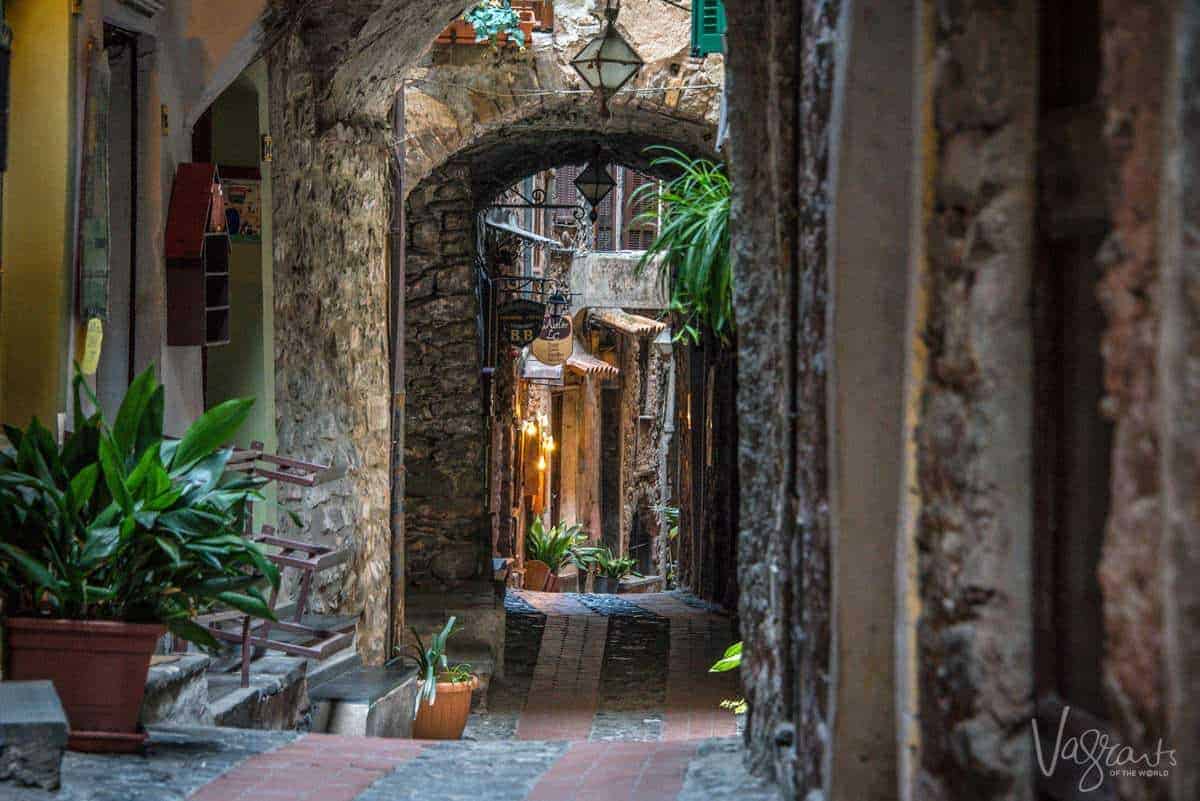 On a weekend, expect many of the restaurants in the villages to be overflowing with a family Sunday lunch trade.
These are the authentic Italian experiences you come to this part of Liguria for. But for the most part, life is a lot more relaxed than that of the touristic scenes of the Riviera and Cinque Terre.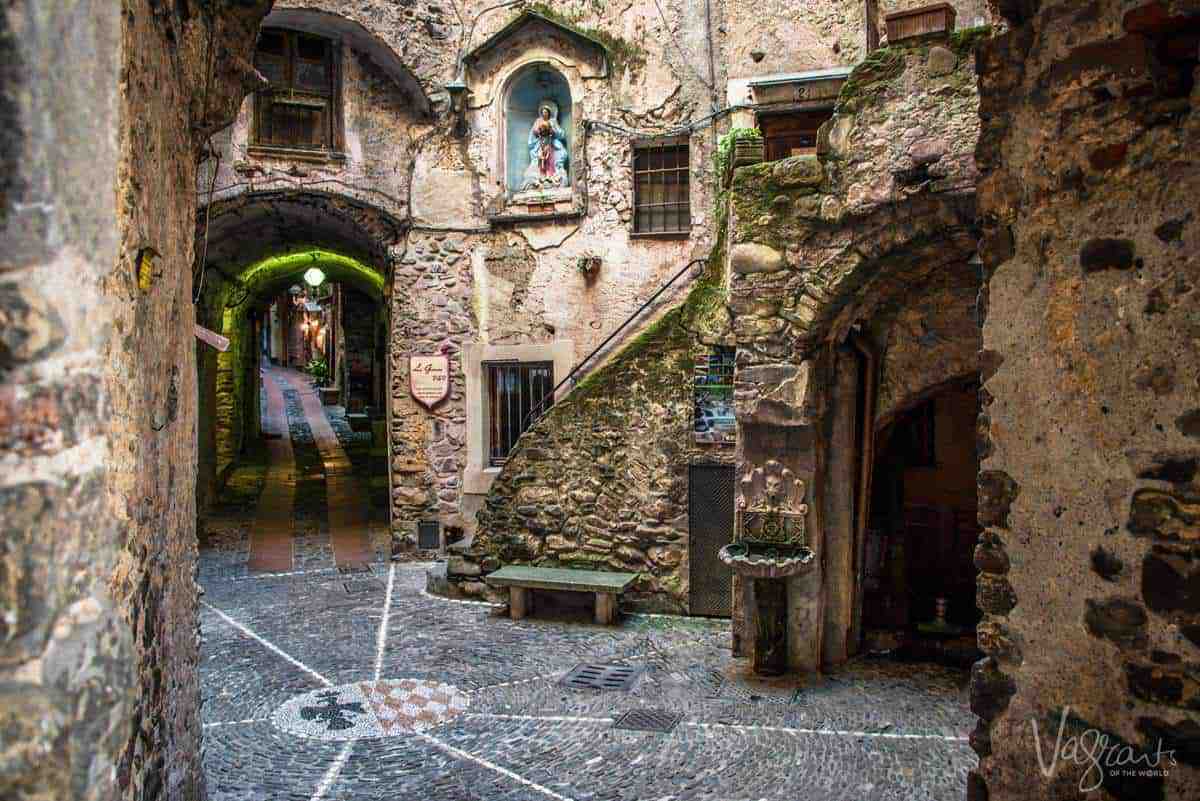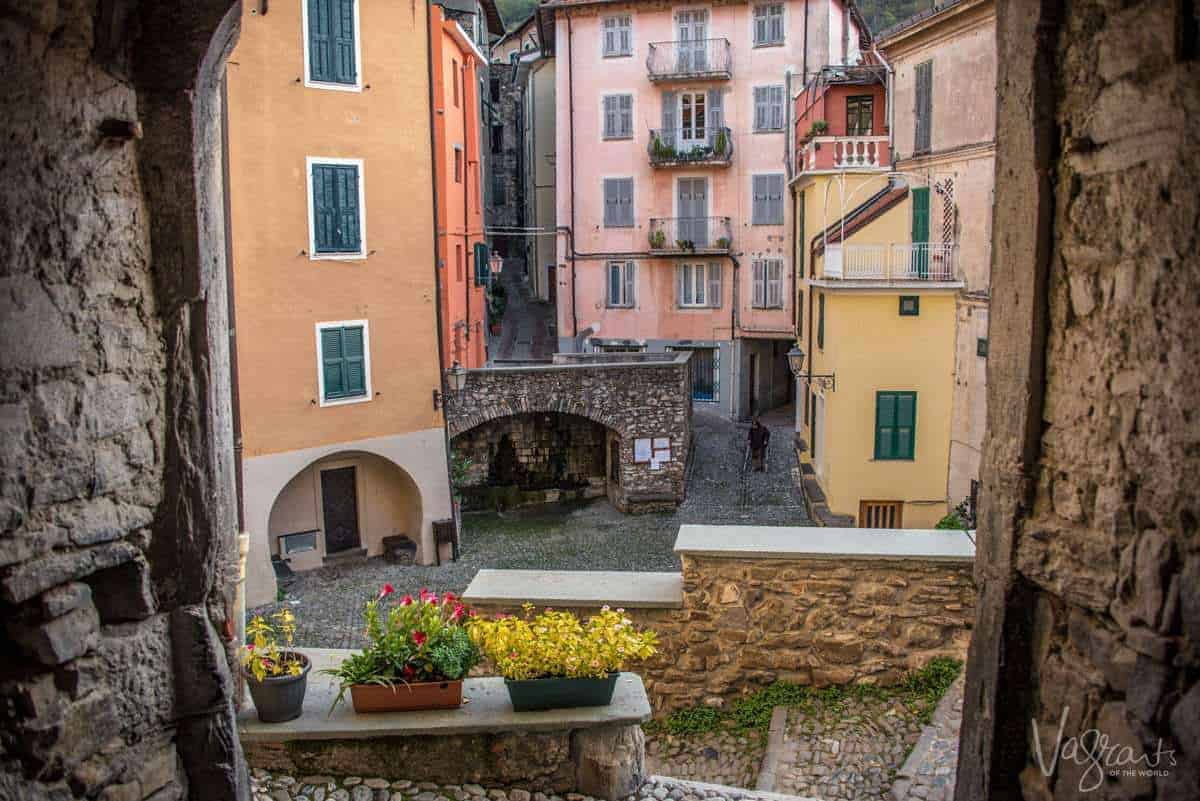 The French and Italian Riviera
The beauty of having a base in such an idyllic setting such as Pigna means you can mix it up with the best of both worlds. Sneak off by day to close by Bordighera or San Remo for a day at the beach on the Italian Riviera and be back by sundown to enjoy a relaxing aperitivo in the village without the crowds.
Head the other way and you can be across the border on the French Riviera for lunch and a swim at glamorous towns such as Menton, Monaco or Nice only 40 mins from Pigna.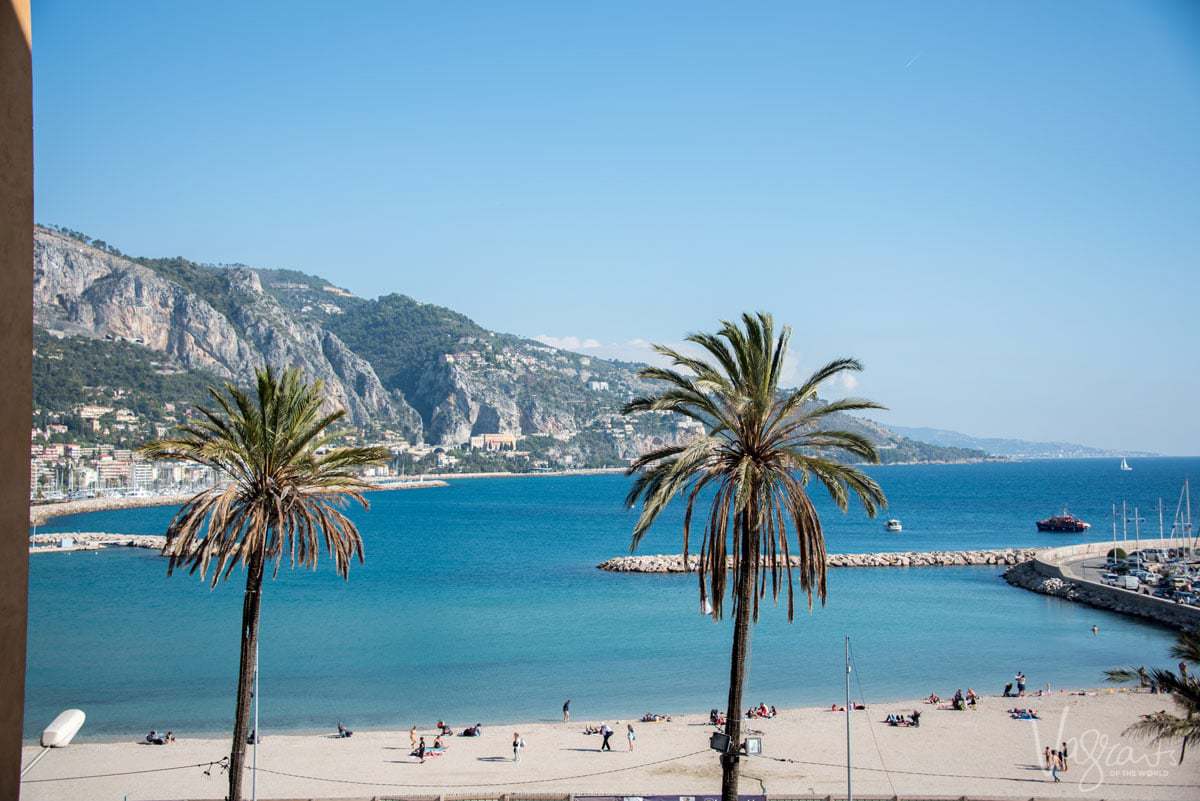 While places such as Monaco may not be in everyone's price range, luxury accommodation in Liguria, close to the glamorous and famous tourist destinations combined with an authentic Italian experience is possible.
We believe this little slice of Liguria, in between the Maritime Alps and the Riviera coast to be the perfect location to discover Italy's north and Riviera.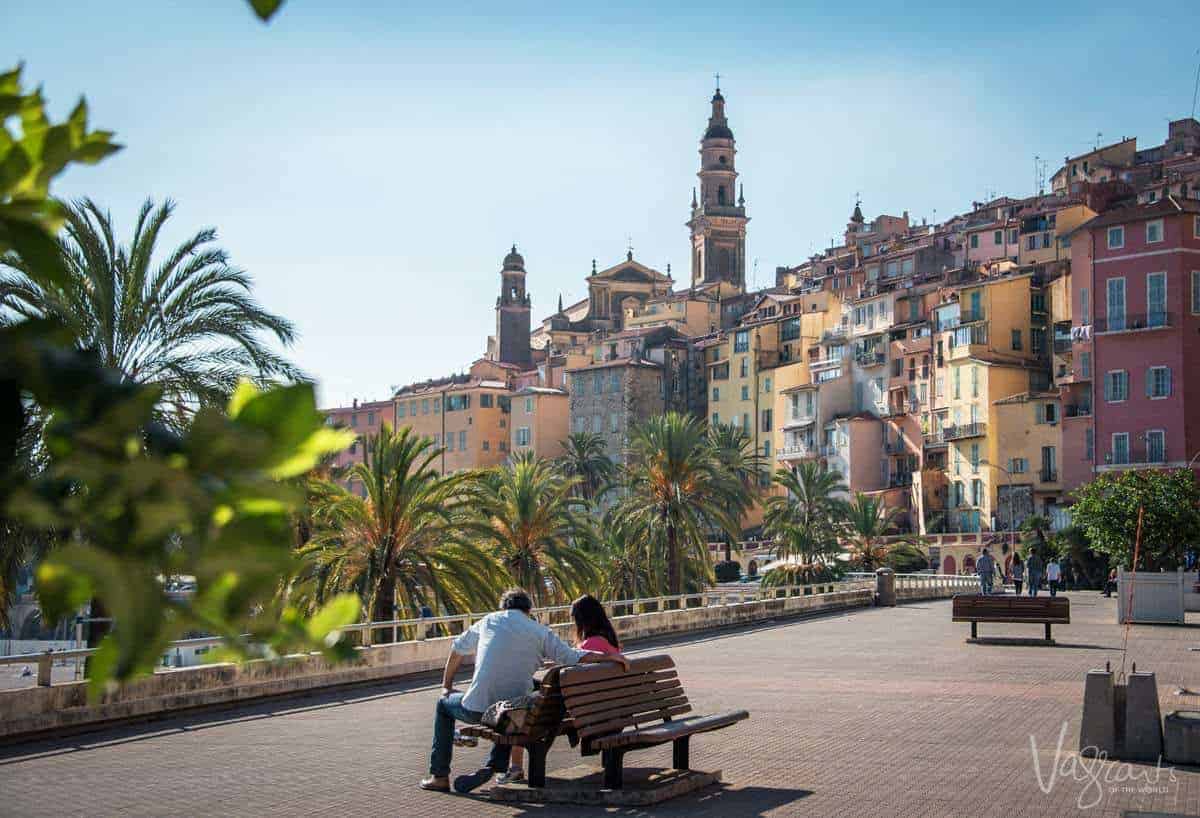 These villages offer the same architectural and cultural atmosphere that made Cinque Terre so popular. Before it lost its cultural charm. Pigna and surrounding villages still offer this original experience.
Opting for self-catering accommodation in Liguria only enhances your experience of the region. It allows for a more immersive experience of the area as well as a more cost-effective solution to luxury accommodation in Liguria for groups or families.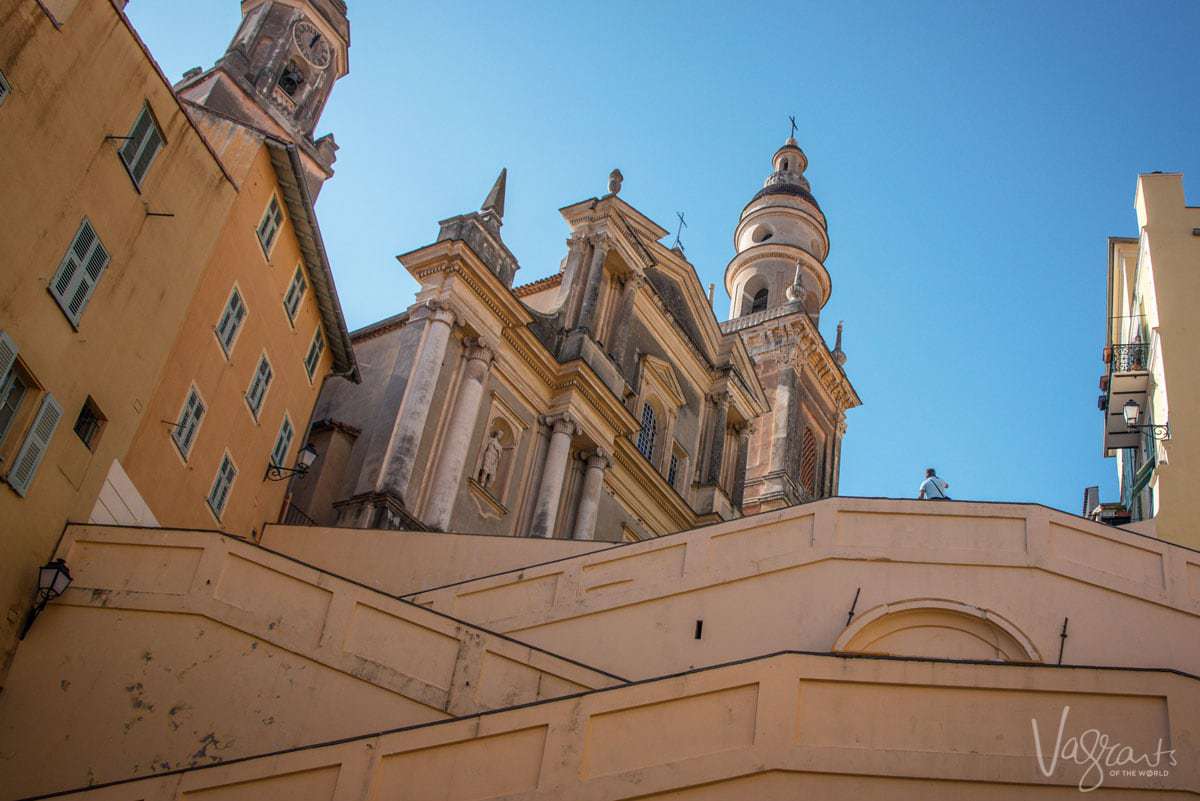 Discover More About Travel In Italy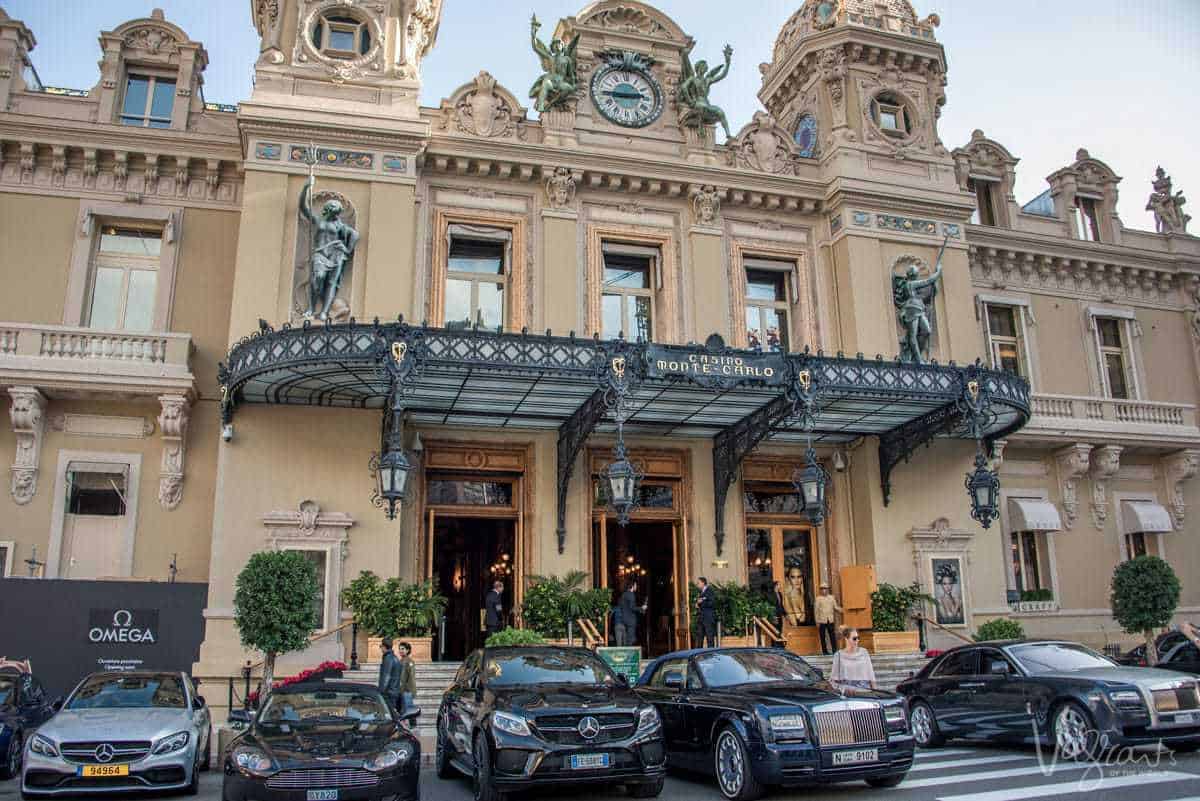 Facts
Getting to Liguria and Around
Pigna is approx 21 km's from the coastal town of Ventimiglia on the Italian Riviera. There is a major train station at Ventimiglia and local buses service Pigna and surrounding towns.
Trains depart regularly from Ventimiglia to all major Italian stations in the region and neighbouring French towns such as Menton, Nice and Monaco.
Liguria Holiday Homes – Where We Stayed
We stayed at Liguria Holiday Homes Medieval Town House – See current rates here
The townhouse accommodates 6 people in 3 bedrooms -1 with kingsize bed, 1 with double bed, 1 with single bunk beds
Rates start at £140/ night min 3-night stay or £1260 / week min 7-night stay during peak periods.
Discounted rates can be available for longer-term rentals.
---
We would like to thank Liguria Holiday Homes for hosting us at their luxury townhouse in Pigna. As always, all opinions expressed are our own and have not been influenced in any way.