Arlington, Texas, is a city that comes alive with a bustling atmosphere of activity and spirit.
It is renowned as the home of pro sports, blockbuster attractions, and thrilling year-round events. A city loaded with Texas icons, it seems there is never a dull moment in Arlington.
Here is just a small sample of what keeps drawing people to Arlington, Texas.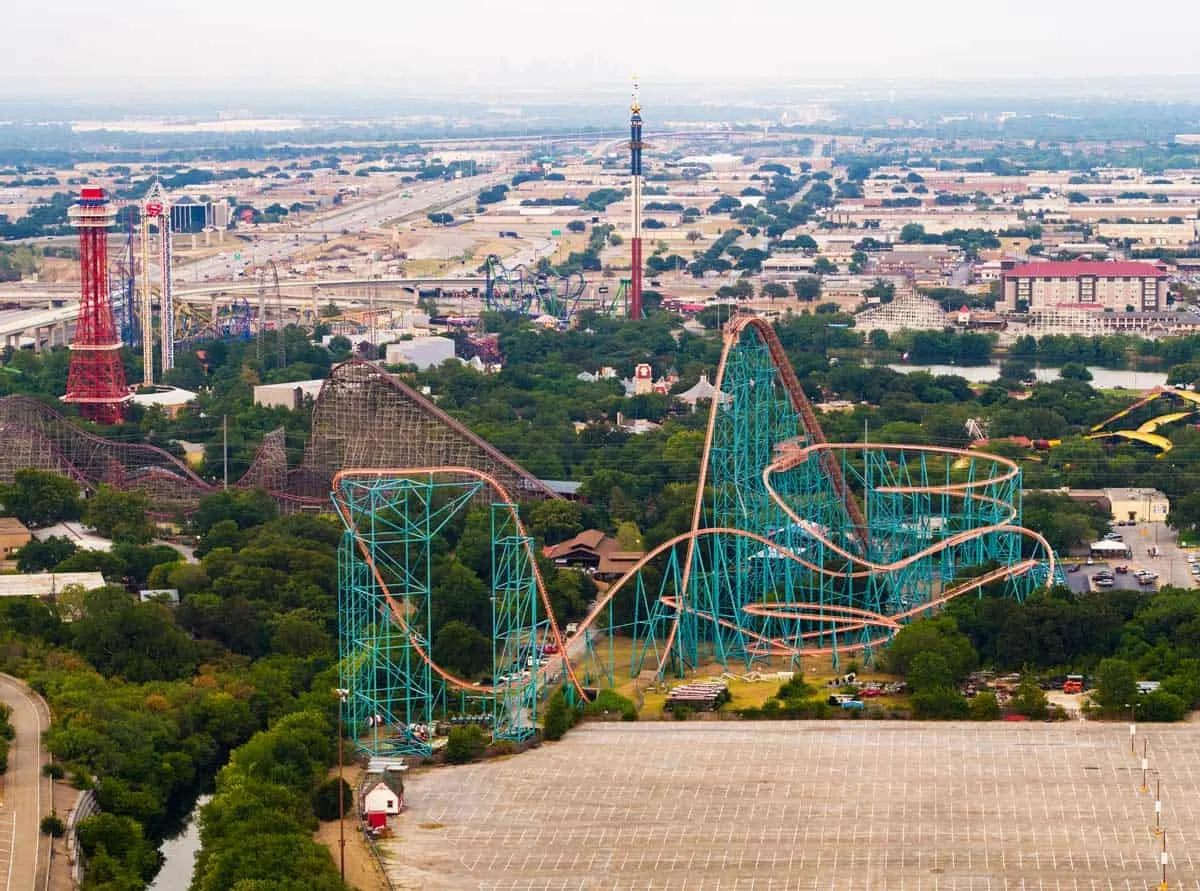 Getting to Arlington
Located between Dallas and Fort Worth, Arlington is just 15 minutes from DFW International Airport. Situated at the crossroads of five interstate highways, Arlington is very accessible.
Book a Private Arrival Transfer from Dallas Fort Worth Airport DFW for as little as $35. Have a driver meet you on arrival and take care of your luggage and transfer you directly to your hotel in style. See here for private transfer bookings.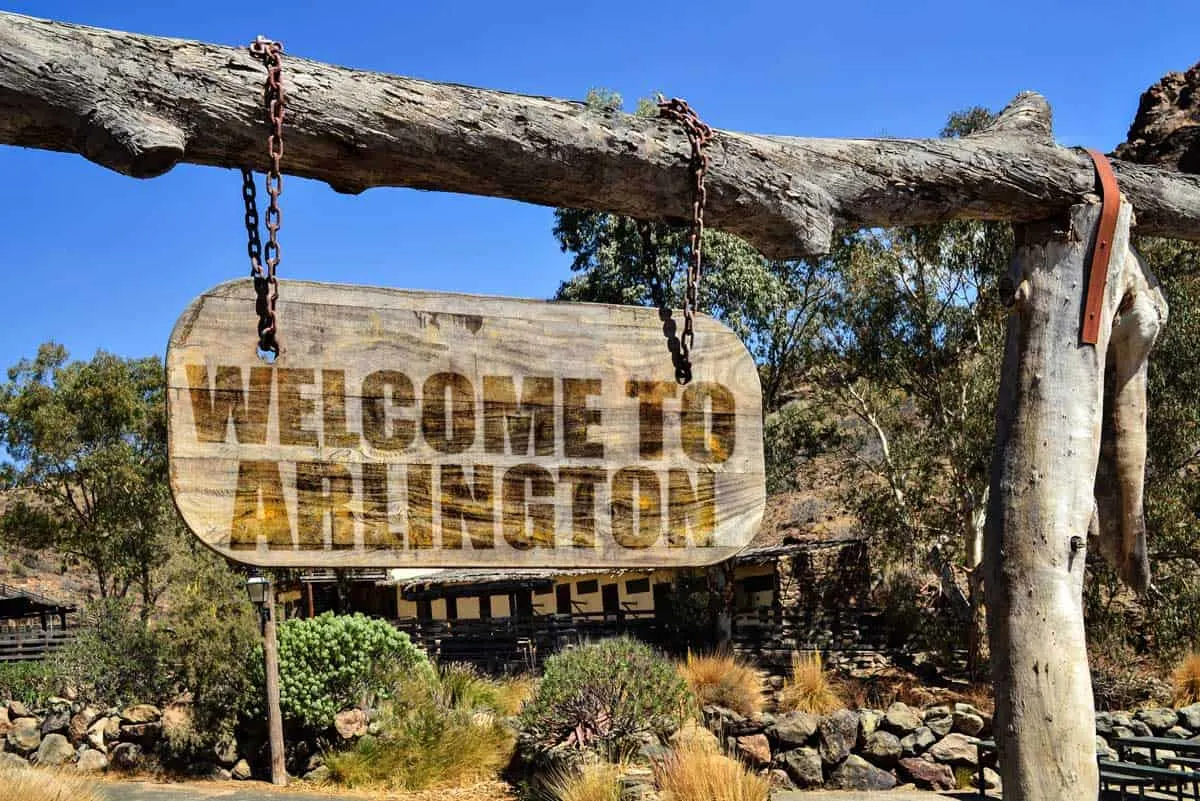 15 Top Things to do in Arlington Tx
The Arlington Entertainment District
Imagine enough entertainment in one district for an unforgettable vacation no matter your age. Whether it's an action-packed family vacation or a getaway with friends, the Arlington Entertainment District packs a punch every time.
If it's sports events or theme parks you've come to Arlington for, getting around the district is easy with the Arlington Trolley service. There are loads of great hotels in downtown Arlington such as the Crown Plaza Suites, which are Arlington Trolley participating hotels, offering guests complimentary transportation to area attractions throughout their stay. You can see all of the Arlington Trolley routes here.
Theme Parks Galore
Arlington boasts two major theme parks – The Six Flags Over Texas theme park and The Hurricane Harbor water park. These parks offer a smorgasbord of hair-raising rides and events for all ages. You'll find enough thrills and entertainment to keep everyone happy for an entire weekend or more.
Head across the road from Six Flags Over Texas to the International Bowling Campus & Museum (more on this later). One of Arlington's most beloved venues, it is a fun, interactive museum wholly devoted to the past, present, and future of bowling.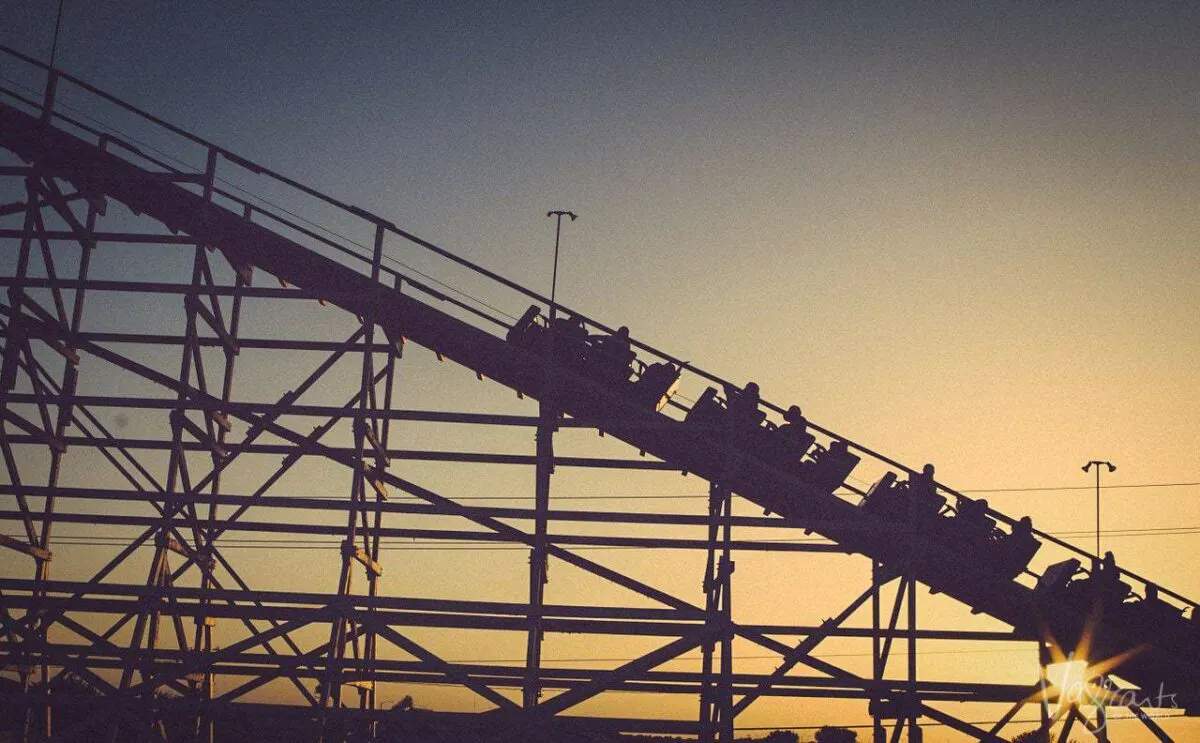 For Sports Fans
Arlington is home to the iconic Texas Rangers and the Dallas Cowboys. Between April and September, you can take in a Texas Rangers game at Globe Life Park. While you're there, don't forget to pay homage to the town that gave rise to Ball Park Nachos. Or, indulge in an impressive 2-foot-long hot dog known simply as a "Broomstick."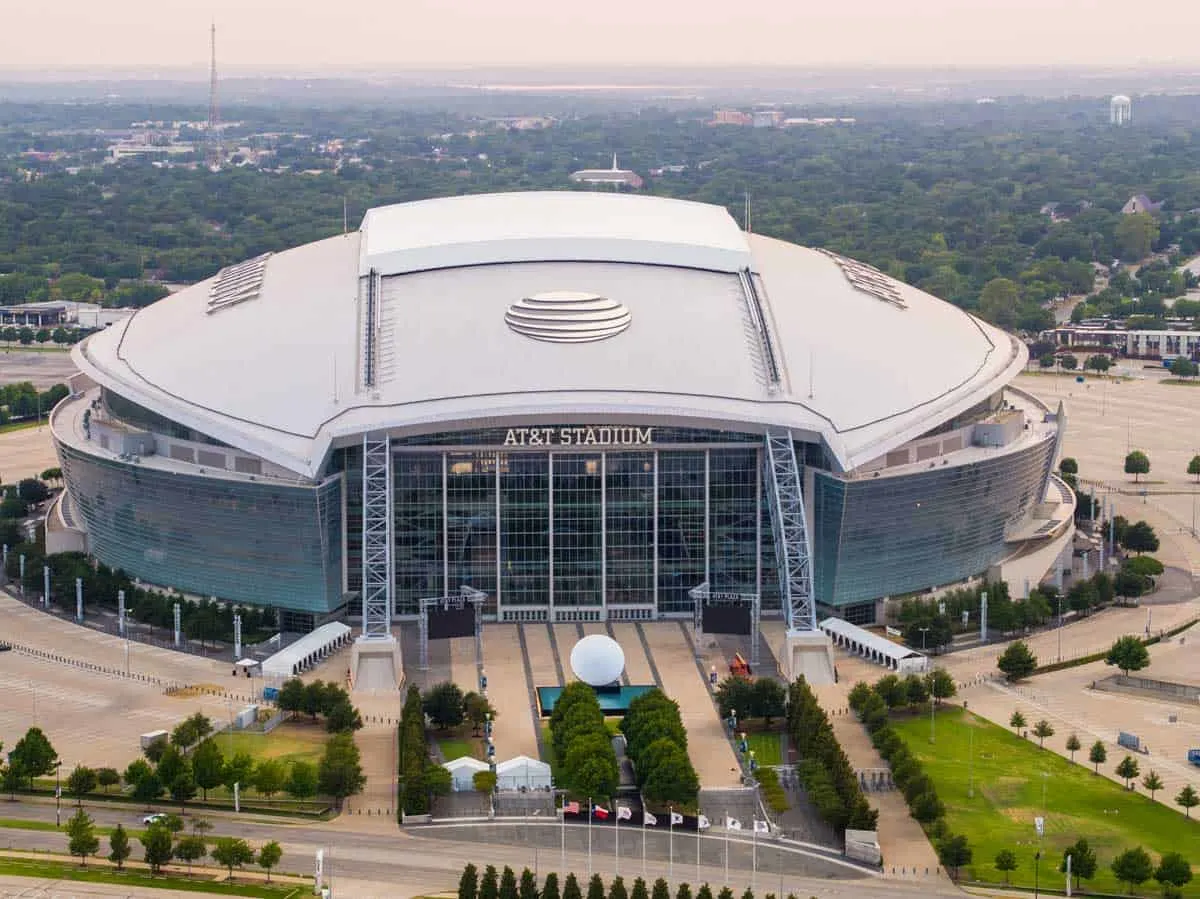 The world-class AT&T Stadium has been home to the Dallas Cowboys for the past 37 years. After a game, take advantage of a stadium tour of the iconic, state-of-the-art venue. Tours run daily except on game days and during stadium events.
Tour Recommendations:
City Tour and AT&T Tour: Take a one-of-a-kind combined tour –Explore the top sites in Dallas from the JFK Memorial to Deep Ellum and the Dallas Arts District on a scenic city tour.
Then, enjoy a VIP behind-the-scenes tour with exclusive access to the world-famous AT&T stadium, home of the five-time Superbowl Champions, the Dallas Cowboys. Tour includes all transportation, local guide, and admission fees. See here for full tour details.
Dallas Cowboys Behind the Scenes Stadium Tour: Football fans have a rare opportunity for a complete behind-the-scenes VIP tour of the world-famous AT&T Stadium, home of the five-time Superbowl champions, the Dallas Cowboys.
The 3-hour tour takes you on a tour of the grand stadium, the radio box, press boxes, the private suites, the Cotton Bowl offices, Dr. Pepper Star Bar, and the Ford Motor Company Fountain.
Stand on the field and throw a ball.
Then, like one of the players after a game, head to the locker room, the post-game interview room, and see the Dallas Cowboys' cheerleaders locker room. See full tour details here.
Music and Events
While the world-class AT&T Stadium may play host to a continual lineup of international acts and events throughout the year, some more low-key musical offerings strike a chord in Arlington.
The Levitt Pavilion in downtown Arlington hosts more than 50 free outdoor concerts each year. Relax on the lawn and enjoy a host of music genres under the stars. The summer concert series also offers movie nights and family-friendly events. Pack a picnic and enjoy the summer evenings with Grammy Award-winning performers.
The Arlington Music Hall is another iconic Arlington venue. The venue can name-drop legends like Willie Nelson and Loretta Lynn as part of its rich history. The venue still hosts big-name stars as well as local artists.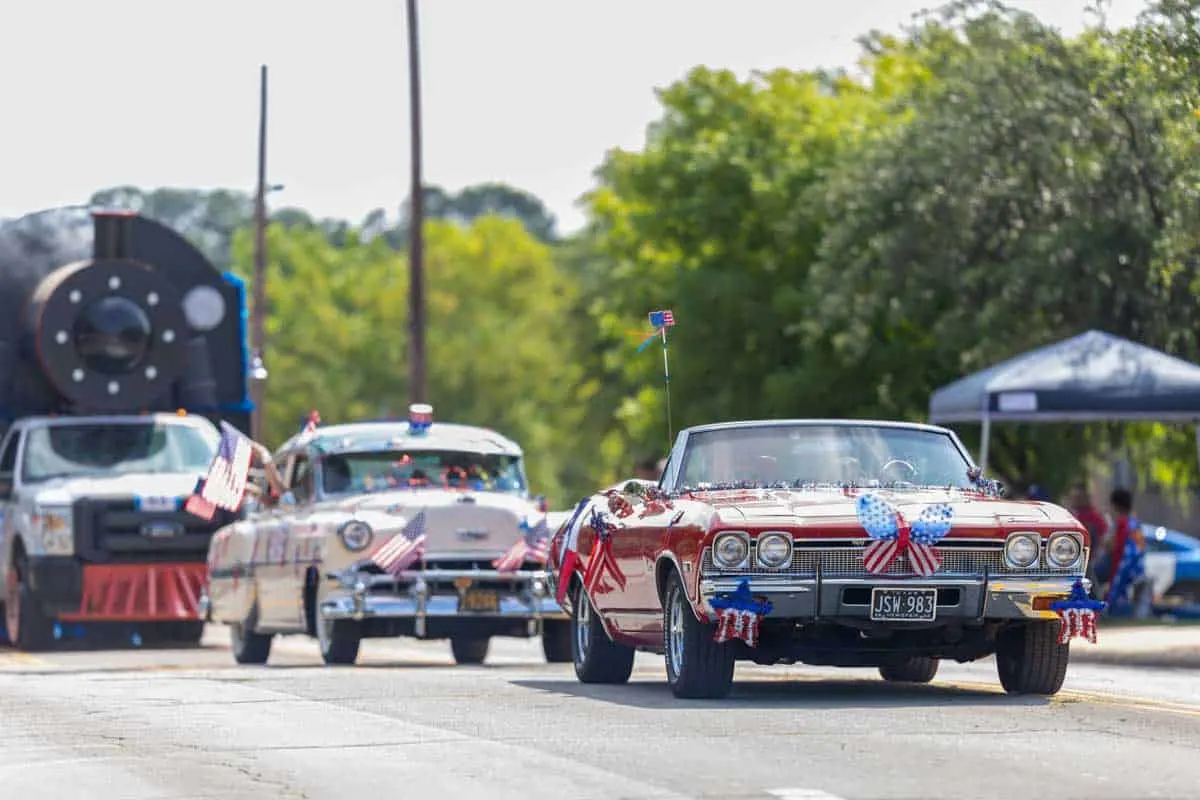 Pay a Visit to The Arlington Museum of Art
The Arlington Museum of Art, which opened in 1989, boasts a diverse collection of art that includes both a permanent exhibit and changeable temporary exhibits.
The Arlington Museum of Art's primary concentration is on Texas' many contemporary artworks and artists. Offering one of the most extensive art collections in Texas, not only will you find brilliant local emerging artists, but some big-name international ones too.
Situated in downtown Arlington, a trip to this premier art site will cost $10 per adult, with children aged 12 and under allowed in for free – one of the top things to do in Arlington for art lovers.
Explore River Legacy Park
River Legacy Park is a 1,300-acre park with a plethora of attractions, including more than 8 miles of hiking paths offering some of the best hiking in Arlington.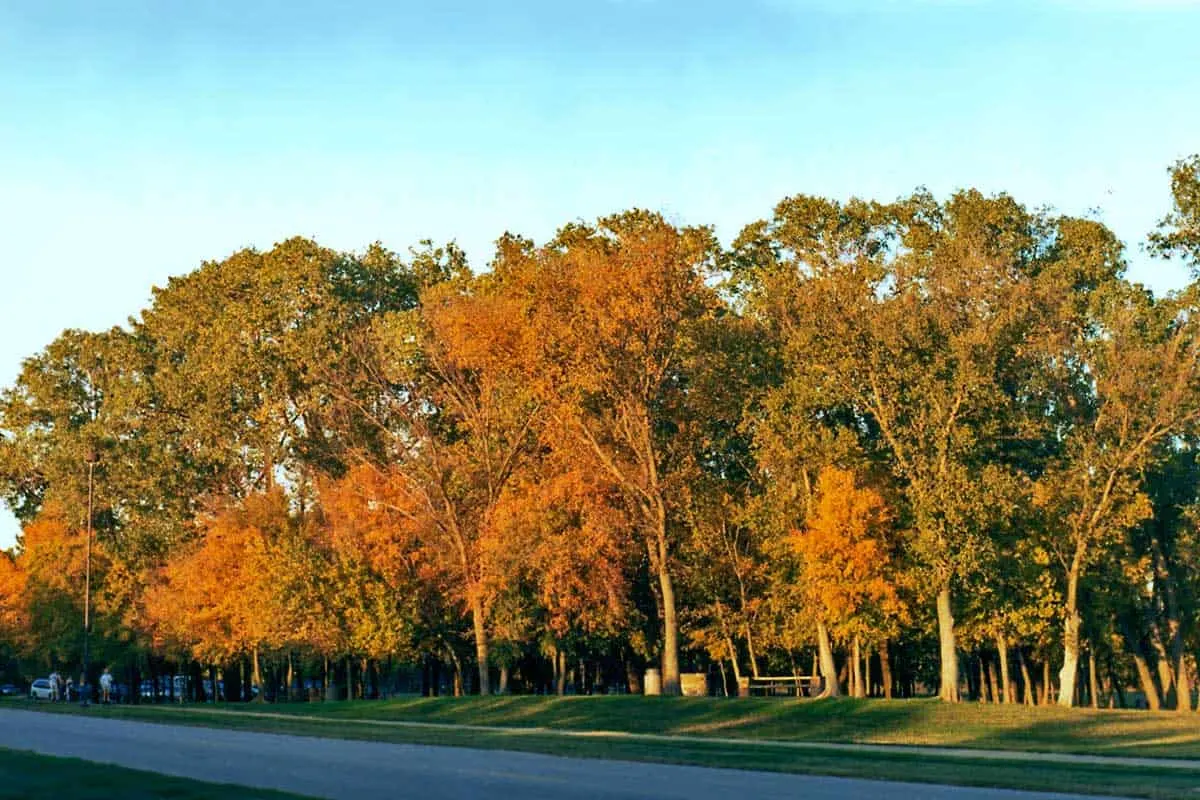 As one of the most beautiful parks in Arlington and set along the Trinity River, nature enthusiasts will love the natural surroundings and serenity. Apart from hiking, visitors can also take advantage of more than 10 miles of mountain biking paths, various picnic spots, a canoe launch, as well as enjoy a visit to the park's Science Centre, a great place to learn more about the area's wildlife and vegetation.
---
You Might Also like: Discover some of the best hiking destinations in the USA.
---
Top O'Hill Terrace
Another great place to go in Arlington is Top O'Hill Terrace, a historic landmark often referred to as the "Vegas before Vegas." Back in the 1920s, it was a bustling casino, brothel operating behind the front of a legitimate tea room and restaurant. The premises even had an escape tunnel and secret room for hiding gambling paraphernalia during raids.
Today you can go on a tour with a qualified guide to learn more about its rich history and listen to a fascinating lecture as you tour the various structures located on the property, including the casino, the horse stables, and other buildings on site. Note that tours are by appointment only, so it's advisable to book ahead. The cost is a $10 donation per person for a tour, and no group is too small. See the Top O'Hill Terrace website for tour times and bookings.
Discover the History of Bowling at the Bowling Museum
Given the fact the city is known as somewhat of a sports lover's dream, it's no wonder then that you could expect to find the International Bowling Museum & Hall of Fame right here in Arlington.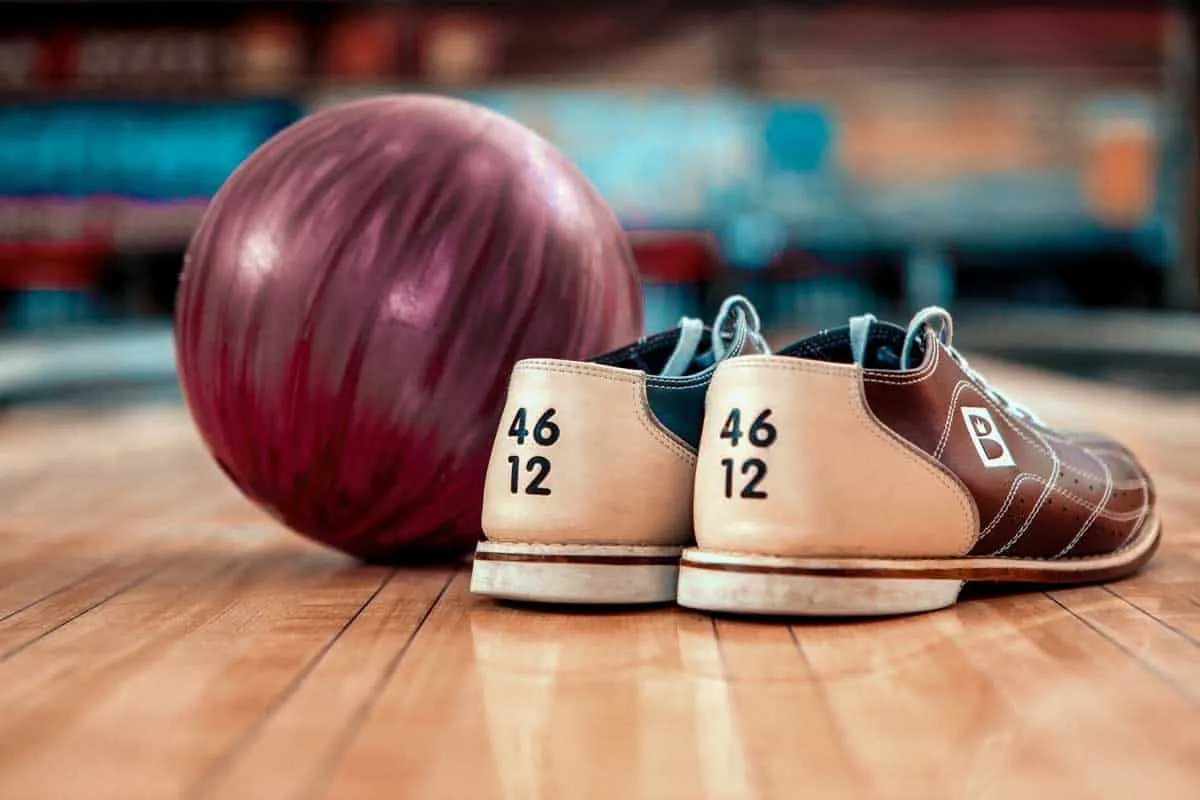 Initially located in Missouri, the Bowling Museum was relocated and reopened in Arlington in 2008. As one of the top things to do with kids in Arlington, an educational visit will teach young and old about the sports illustrious history that dates back as far as 5000 years. Learn about the founders of the game, as well as what bowling's future may hold.
The museum is open Tuesday to Friday from 9:30 am to 5 pm.
Cost is $9.50 per adult, $7.50 for children aged 4 – 18 years. Free for children three and under.
Sample Beer at a Local Brewery
One of the unique things to do in Arlington is sample the city's local beer at a local brewery, specifically at Division Brewery.
When the Division Brewery opened its doors in 2016, it became Arlington's first locally-owned production brewery. They produce a range of beers recognized for their distinctive flavors, including Indian pale ales, blondes, pilsners, sour fruity beers, and dark stouts.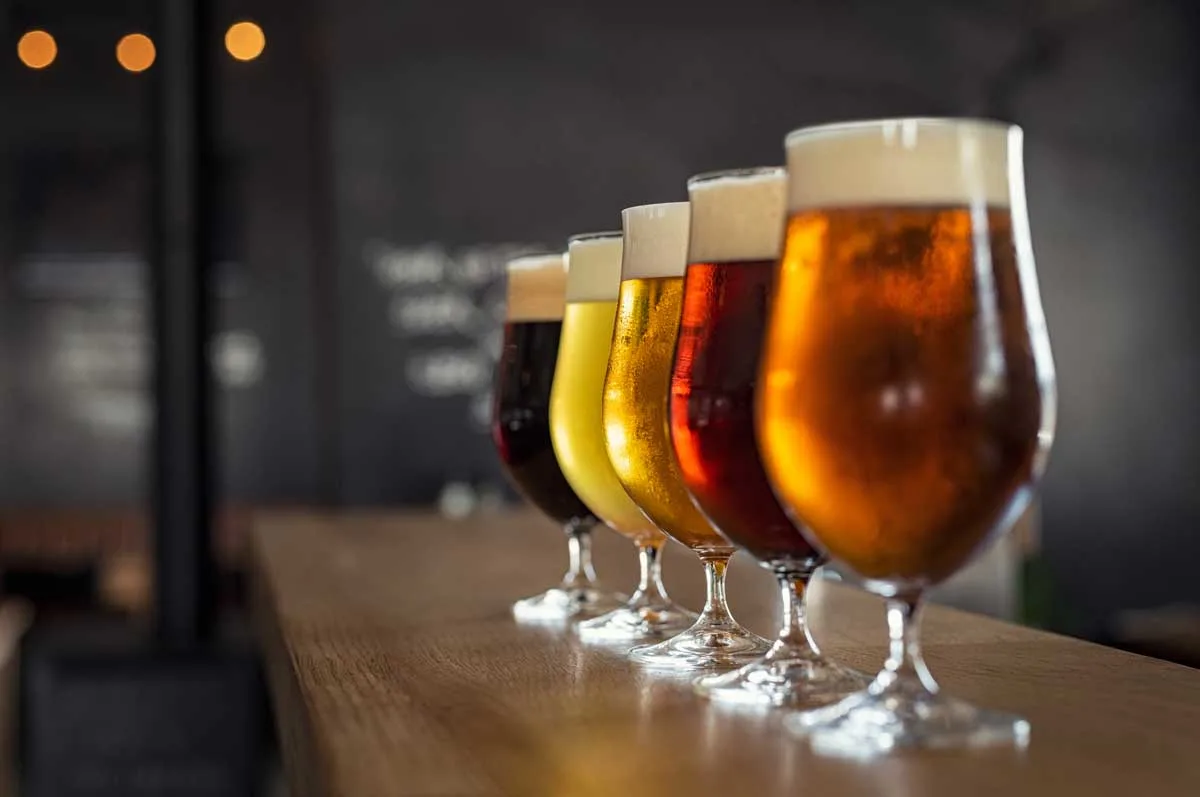 The charming brewery has a warm and inviting atmosphere and is a perfect date night or place to hang out with friends or family. Be on the lookout for any special music festivals or events taking place during your stay.
Enjoy the Outdoors at Lake Arlington
Another of the Arlington attractions worth visiting for outdoor lovers is the beautiful Lake Arlington, the city's primary lake, especially alluring to anglers.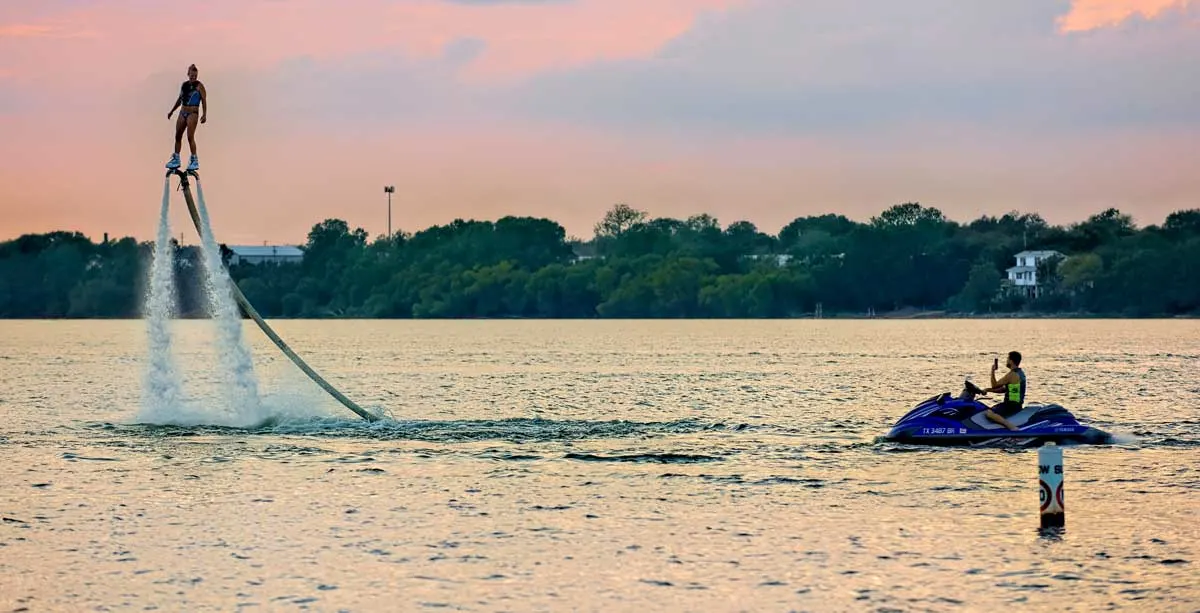 As a haven for various fish species (well-known for the large bass found here), it's a fishermen's dream and home to various angling competitions throughout the year. Canoeing, kayaking, and boating are all activities you can enjoy, with rentals on offer at the lake.
Play a Round of Golf at The Tierra Verde Golf Club
Having received numerous awards, the Tierra Verde Golf Club is considered one of the most prestigious golf courses in Texas.
The course's unrivaled layout, sculpted from 250 acres of remote terrain, opened in 1998. Comprising of a range of natural settings that blend into the beautiful surroundings, it makes for a fantastic playing experience on every hole.
Golfing fanatics can grab their golf clubs (or rent them on site) to enjoy a round of 9 or 18-holes on this stunning course in Arlington.
Visit the UTA Campus
Paying a visit to a university campus may seem like an unusual thing to do while visiting Arlington. But, there are two good reasons why you'll want to visit.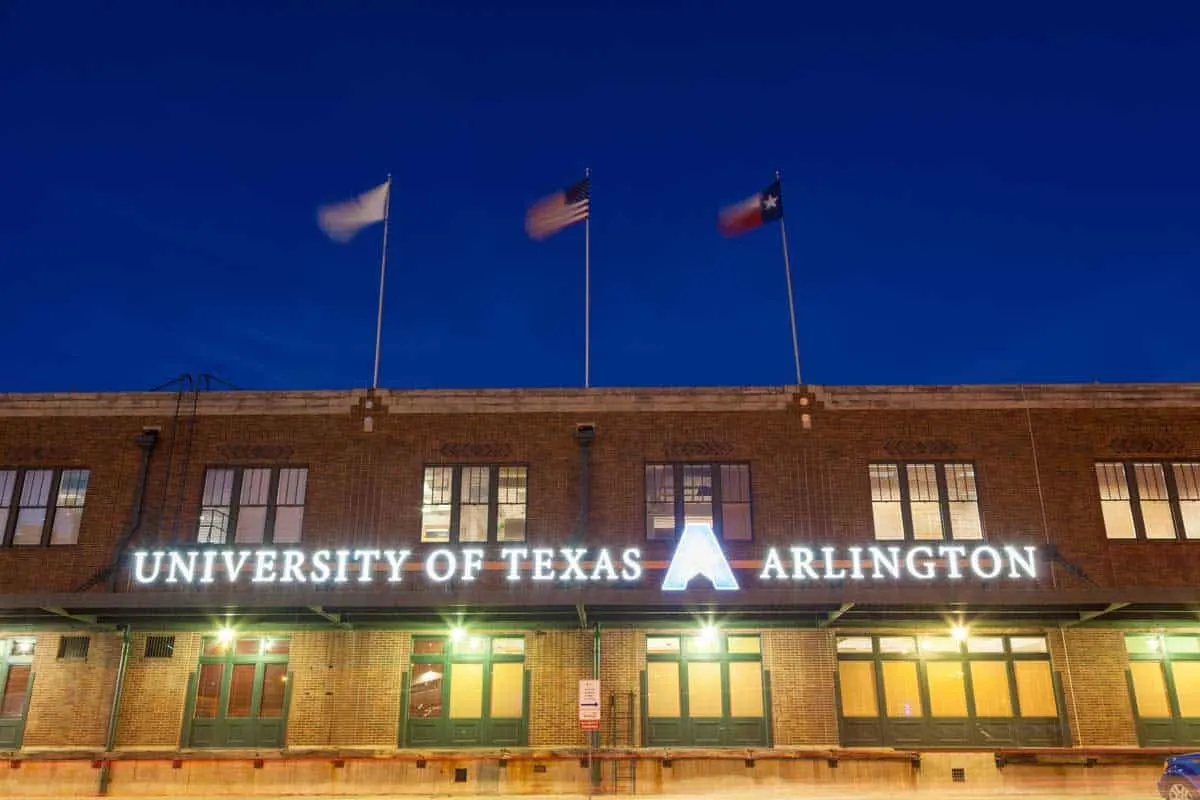 Firstly, the Gallery at UTA, located on the University of Texas at Arlington campus, is a must-see for art lovers. The Gallery has an exhibition space slightly under 5,000 square feet. The Gallery also offers talks, seminars, and screenings to educate visitors on various topics related to modern art. It is also one of the best free things to do in Arlington, Texas, because it is open to the public free of charge.
The second must-see attraction located on-campus is the Planetarium at the University of Texas in Arlington. The 60-foot concrete dome houses state-of-the-art planet projection and surround-sound systems. It's one of the state's largest and most impressive institutions of its kind. To find out when Stargazing in Texas and other fun and educational shows are on this summer, be sure to visit the Planetarium's website ahead of your visit.
Go Skating
The Arlington Skatium, the state's largest roller skating rink, is a terrific spot to try your hand at roller skating on a traditional hardwood floor. A fun day out for visitors of all ages.
Aside from a traditional wooden rink, other on-site facilities you can enjoy include an arcade and nearby restaurants and attractions. The rink can accommodate private events, group lessons as well as free skate sessions for the public. Visit Skatium's website for more information about private hires, class schedules, and the cost of admission.
Indulge in a Spot of Shopping
Why not treat yourself while on holiday with a bit of retail therapy. Head to South Arlington to visit the Parks at Arlington. Refurbished in 1996, you'll find a range of shops and boutique stores. Alternatively, you may head to the DFW Metroplex, where you'll find the Arlington Highlands mall complex, where you can shop up a storm.
Indoor Rock Climbing
For adventurers and thrillseekers, one of the more active things to do in Arlington is the Dyno Rock Indoor Climbing Center. The center features a variety of rock climbing walls catering to all abilities and ages, with difficulty levels ranging from absolute beginner to ridiculously challenging. Don't fret if you've never tried rock climbing before; the center also offers classes suitable for all levels.