The Lone Star State is one of the most diverse and fun-filled destinations in the U.S., offering visitors an endless variety of unique attractions. Fort Worth is an excellent base to uncover some of Texas's best things to see and do.
Within a two-hour drive of Fort Worth, you can explore some of Texas' most historic and iconic towns. Learn the history of Texas – the booming oil industry and pioneer heydays. Sample local Texan wines, hike in some of the most spectacular parks, or even uncover real dinosaurs tracks.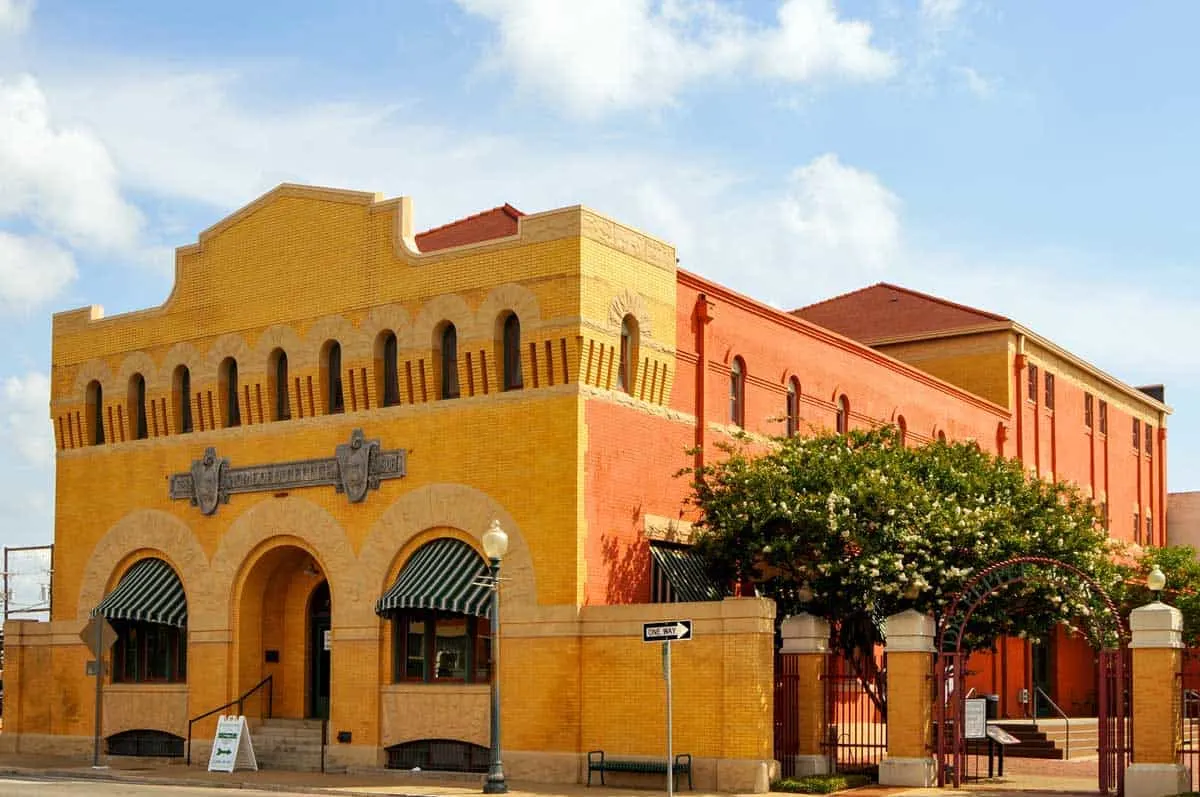 Many great Texas bucket list attractions are within easy reach; planning a couple of day or weekend trips from Fort Worth offers excellent flexibility and variety.
Here are eight fantastic Fort Worth day trips to help you plan a great Texas itinerary.
8 Best Fort Worth Day Trips
Arlington
Distance from Fort Worth: 15 miles | 20 Minutes by car
Thanks to its proximity, whether you're staying in Dallas or Fort Worth, a day trip to Arlington is a no-brainer. Nestled between the two sister cities and only 20 minutes by car from Fort Worth, Arlington is a great day out.
As you'd expect from such an iconic Texan destination, there are a ton of awesome things to do in Arlington.
Home to the Dallas Cowboys and the Texas Rangers, Arlington is a sports fan's dream destination. Depending on the time of year, make sure to book tickets to a game at either the Global Life Park or the AT&T Stadium for an unforgettable sporting experience.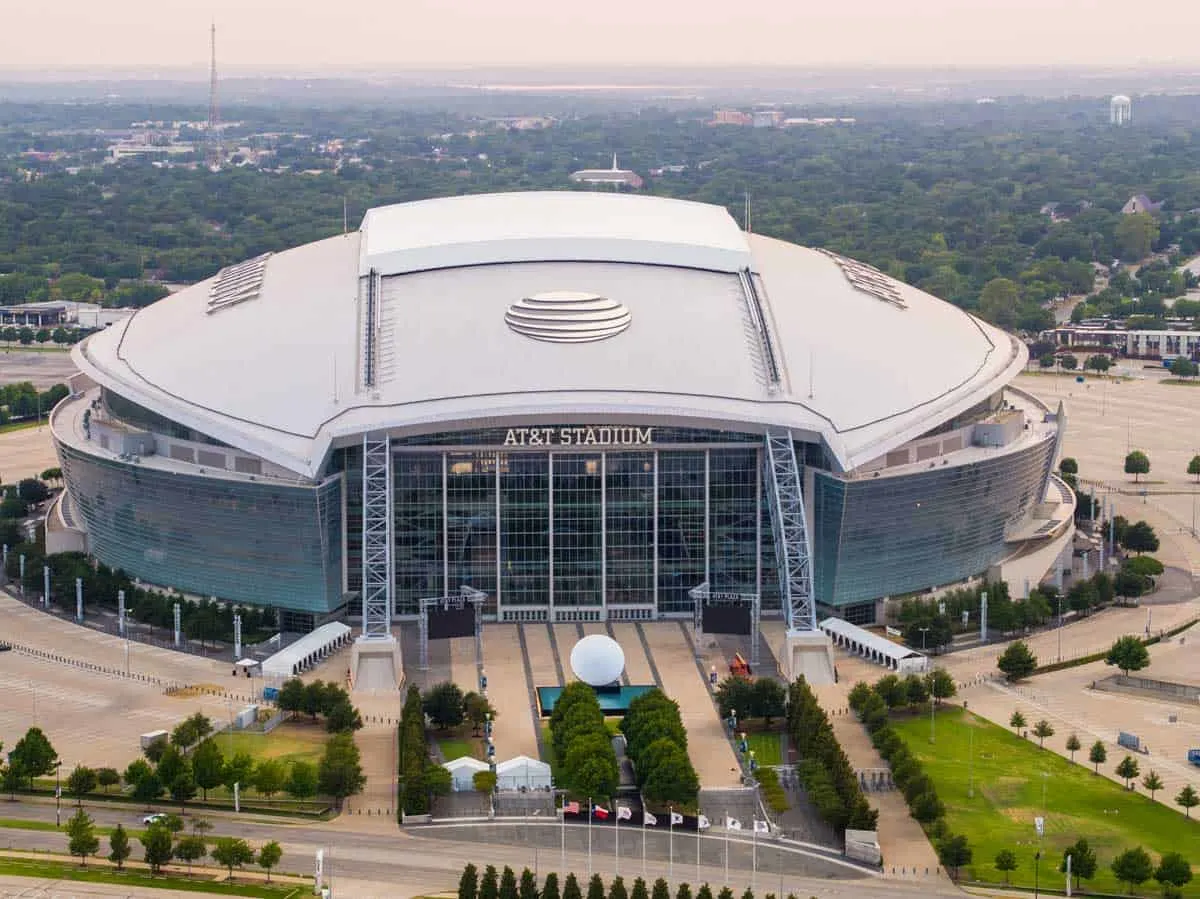 ---
Tour Recommendation: Take a one-of-a-kind combined tour –Explore the top sites in Dallas from the JFK Memorial to Deep Ellum and the Dallas Arts District on a scenic city tour.
Then, enjoy a VIP behind-the-scenes tour with exclusive access to the world-famous AT&T stadium, home of the five-time Superbowl Champions, the Dallas Cowboys. Tour includes all transportation, local guide, and admission fees. See here for full tour details.
---
Families and adrenaline junkies will have a great time at the city's two major theme parks – the Six Flags Hurricane Harbor Water Park and the Six Flags Over Texas theme park.
Other key sights and attractions of interest include the International Bowling Museum & Hall of Fame, the lush River Legacy Park, and The Levitt Pavilion for the Performing Arts.
Granbury
Distance from Fort Worth: 38.5 miles | 50 Minutes by car
At under an hour by car, Granbury, a quiet neighborhood set in the larger metropolitan area of Dallas-Forth Worth, is a perfect day excursion if you want to get away from the hustle and bustle of Forth Worth for a few hours.
Home to a thriving cultural community, there's a lot to do in Granbury. You'll find a great selection of galleries, workshops, live musical events such as Granbury Live and even an opera theater.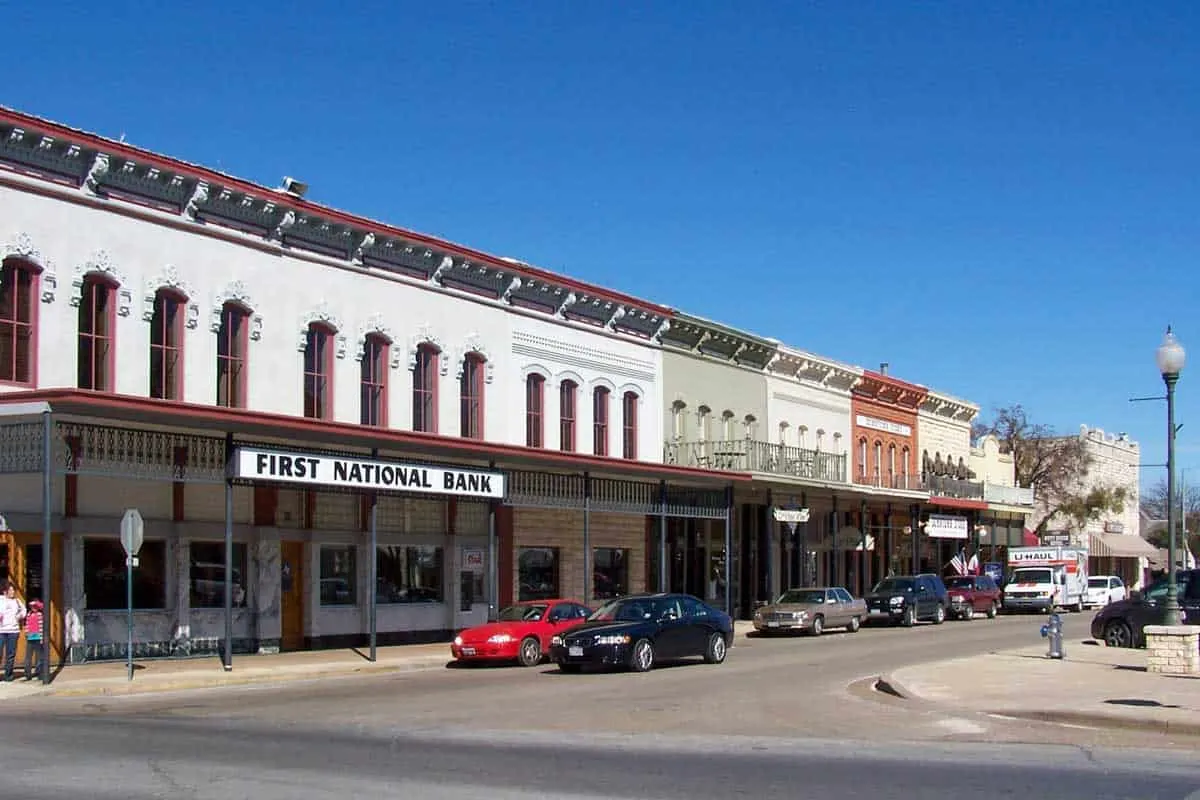 The Bridge Street History Center Museum, the Hood County Jail and Museum, and the Granbury Historic Railroad Depot are well worth a visit to learn about the fascinating history of Granbury and its surroundings.
Couples on a romantic getaway can enjoy a leisurely boat trip on Lake Granbury and enjoy a romantic meal set against picturesque scenery.
Glen Rose
Distance from Fort Worth: 54.5 miles | 55 Minutes by car
Perhaps the most notable attraction in Glen Rose, the Dinosaur Valley State Park is an excellent destination for a day trip with the family from Fort Worth. The park attracts loads of visitors to see actual dinosaur tracks along the Paluxy River's riverbeds each year.
The Dinosaur tracks can be found in the riverbed, depending on the time of year. Be sure to confirm beforehand by calling the park to check track visibility for your visit.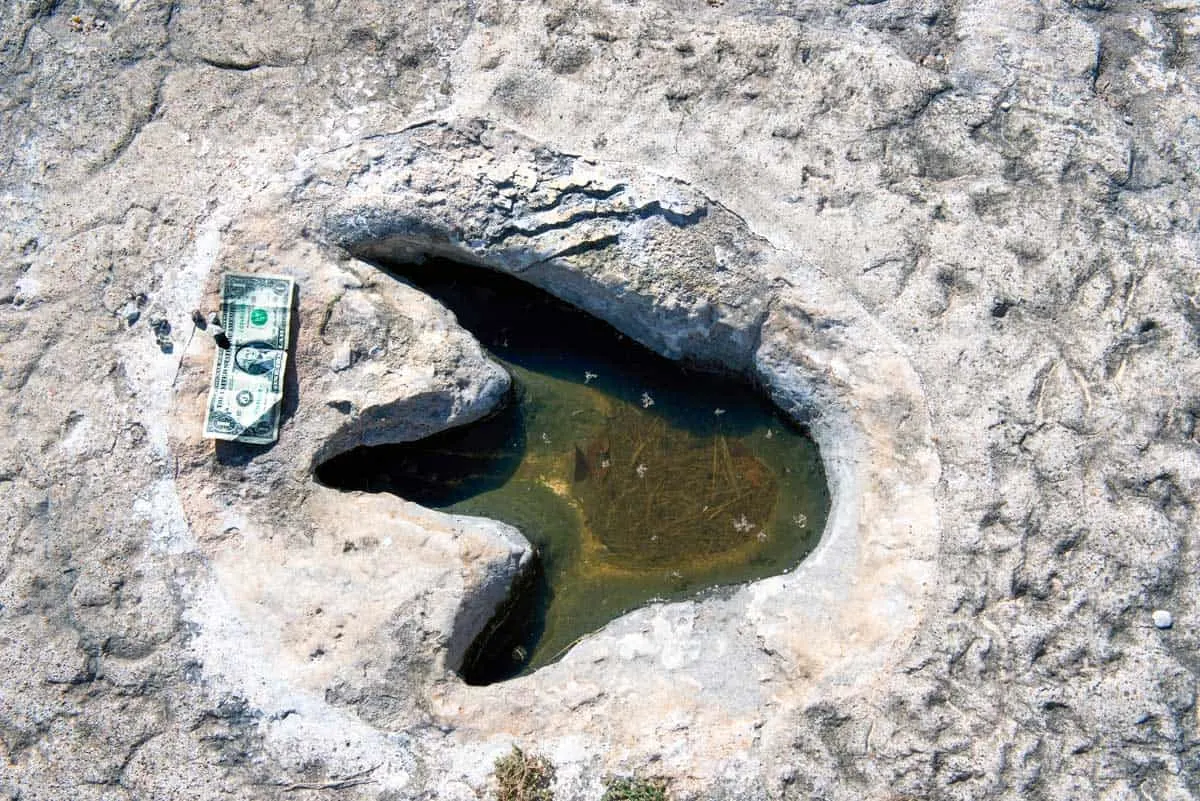 Equine, golf, hiking, and water tubing are a few of the other activities available in Glen Rose. The town is also home to a great selection of eateries you can dine at after exploring the sights of Glen Rose's charming downtown.
Corsicana
Distance from Fort Worth: 78 miles | 1 Hour 15 minutes by car
Corsicana is just a short drive from Fort Worth, at slightly over an hour by car, just off Interstate 45 in Navarro County.
Notable attractions include The Pioneer Village Historical Museum, which offers a glimpse into Corsicana's pioneering history, complete with pioneer-era settlements from the 1800s. Petroleum Park is another fascinating experience to discover the history of the Texas Petroleum industry born in Corsicana back in the 1950s.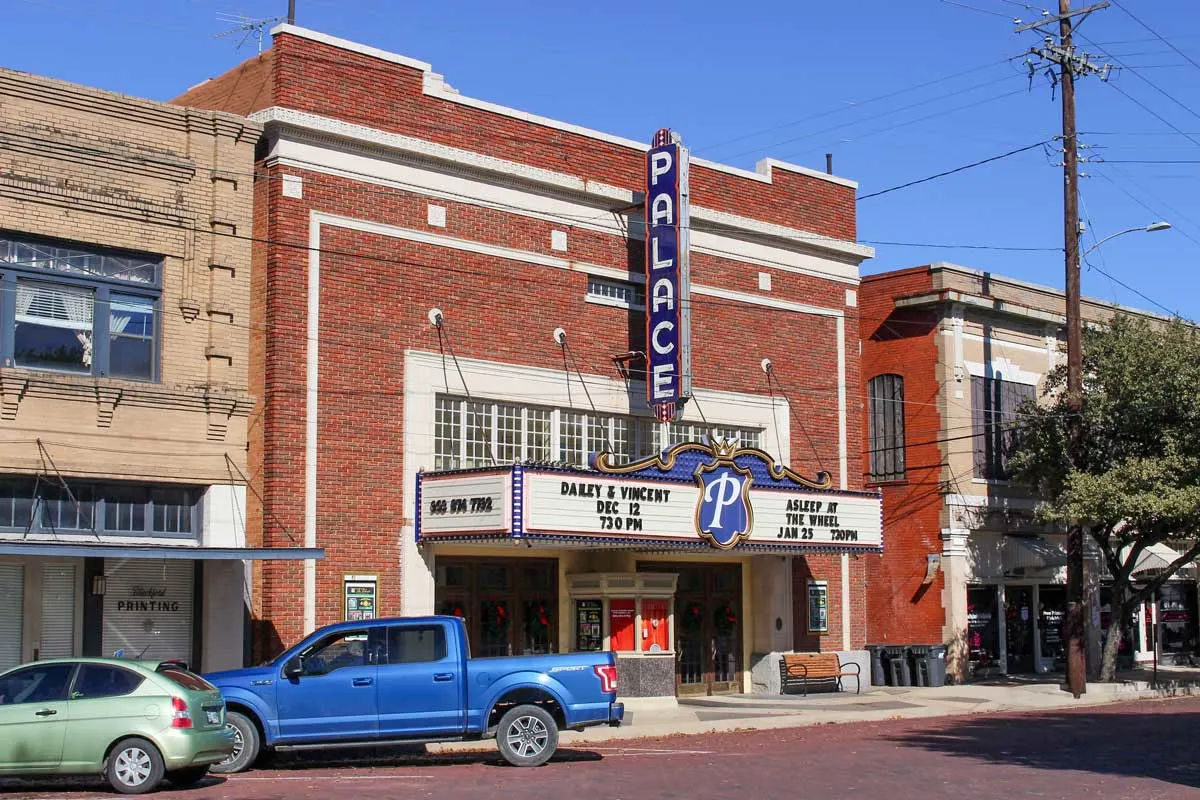 A small town, Corsicana has retained a rustic charm but offers visitors so many varied experiences beyond the main attractions. Enjoy wine tasting at the charming winery in town, dine at one of the many restaurants, go fishing or kayaking, or take advantage of the vibrant arts scene by browsing the local studios and galleries found here.
Waco
Distance from Fort Worth: 91 miles | 1 Hour 20 minutes by car
Waco is a fascinating city rich in modern American history and culture with tons of exciting things to see and do.
If you love arts, culture, and history, then you'll want to explore the numerous museums and art galleries scattered throughout downtown Waco. Visit the Magnolia Market Silos for some shopping, a bite at the changing food trucks, or to enjoy the outdoor space.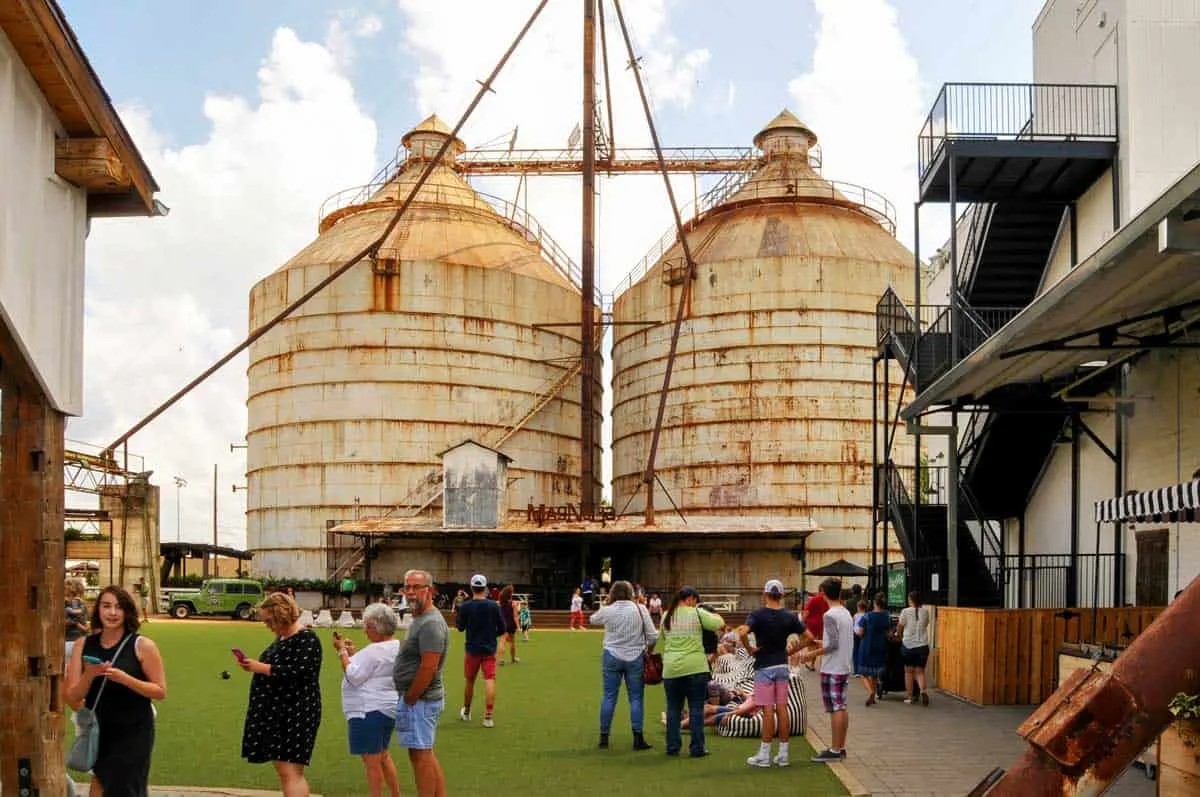 The Martin Museum of Art, Dr. Pepper Museum, and Historic House and Garden Museums are also worth visiting.
Golfing enthusiasts could head over to Cottonwood Creek Golf Course for a round of golf, and hikers and bikers can hit up one of the Cotton Belt Trails.
Tip: Take advantage of the Silo District's complimentary trolley service. It makes it easy for visitors to get around the various shops and restaurants in this historic downtown district.
Lake Tawakoni State Park
Distance from Fort Worth: 95 miles | 1 Hour 30 minutes by car
Nature enthusiasts searching for outdoor activities and hiking near Forth Worth won't go wrong with a day trip to Lake Tawakoni State Park.
Roughly 90 minutes from the city, the beautiful park encompasses over 370 acres of land and forests and 50 miles of protected shoreline.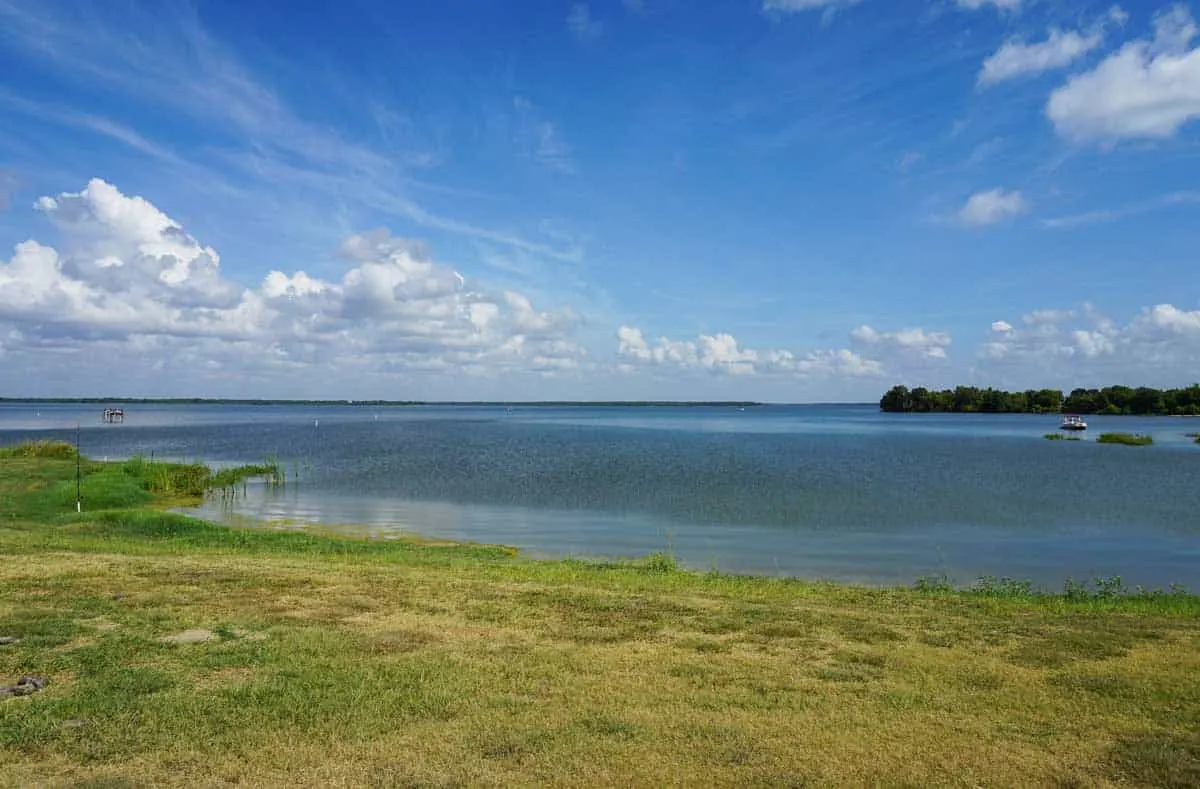 Be sure to bring along your hiking boots or cycling gear to explore the many routes and trails, most of which are easy so suited to all abilities and families. The lake has excellent fishing, and fishing gear is available to rent on site. Other activities include bird viewing, watersports such as jet-skiing and kayaking, paragliding, and ranger-led nature walks.
Wichita Falls
Distance from Fort Worth: 115 miles | 1 Hour 40 minutes by car
Wichita Falls, located between Dallas and Oklahoma City and roughly 90 minutes from Fort Worth, has been a cattle ranching area since the 1800s.
Today, tourists will discover a sophisticated and colorful town with loads on offer to those visiting on a day trip or as part of a weekend trip from Forth Worth.
A visit to the waterfalls is one of the most obvious reasons to visit Wichita Falls. While the falls are magnificent and worth visiting, there is also so much more to do and see in Wichita to make your trip even more memorable.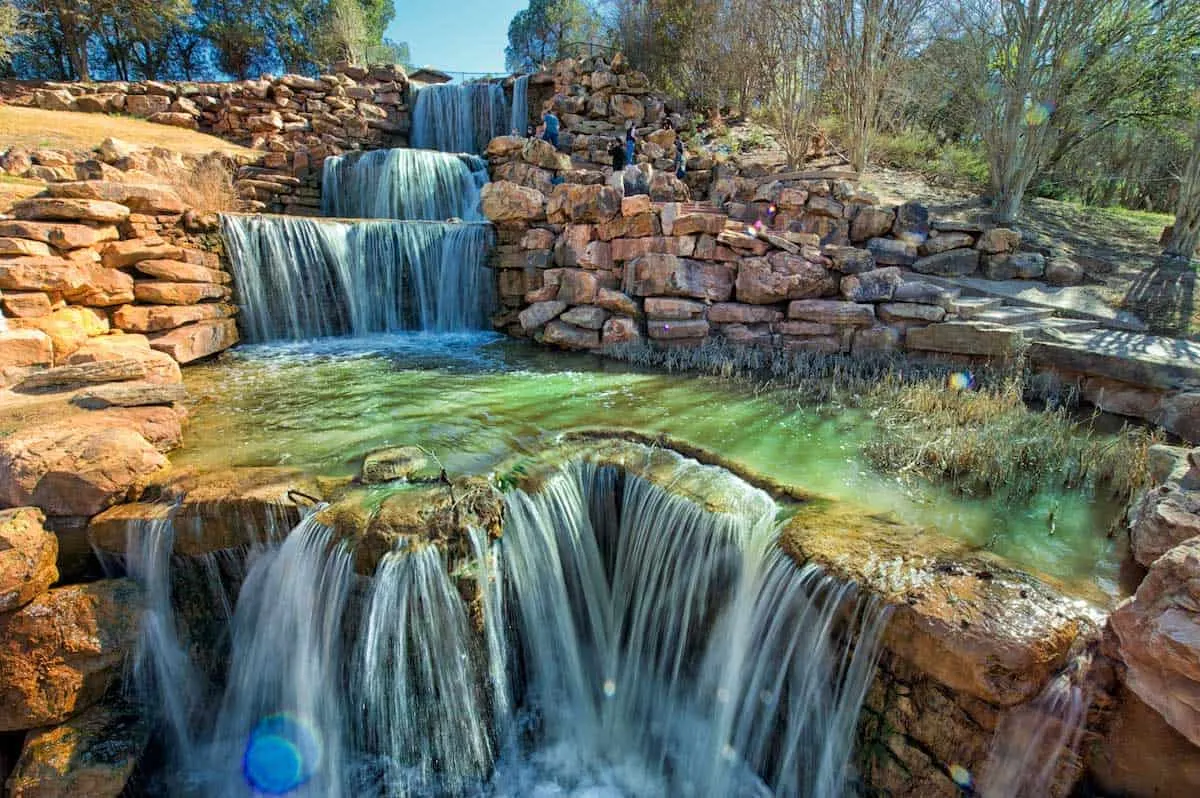 A day at the Castaway Cove Water Park is a great family day out. Other worthwhile attractions include the Kell House Museum, the charming Depot Square Historic District, The Kemp Centre for Arts, and The Professional Wrestling Hall of Fame and Museum.
San Antonio
Distance from Fort Worth: 268 miles | 4 Hours by car
Visitors who want to venture further afield or are looking for a weekend trip from Fort Worth or Dallas may want to consider a road trip from Fort Worth to San Antonio. Roughly 4 hours by car, the well-known Texan destination is a bustling city bursting with exciting things to do.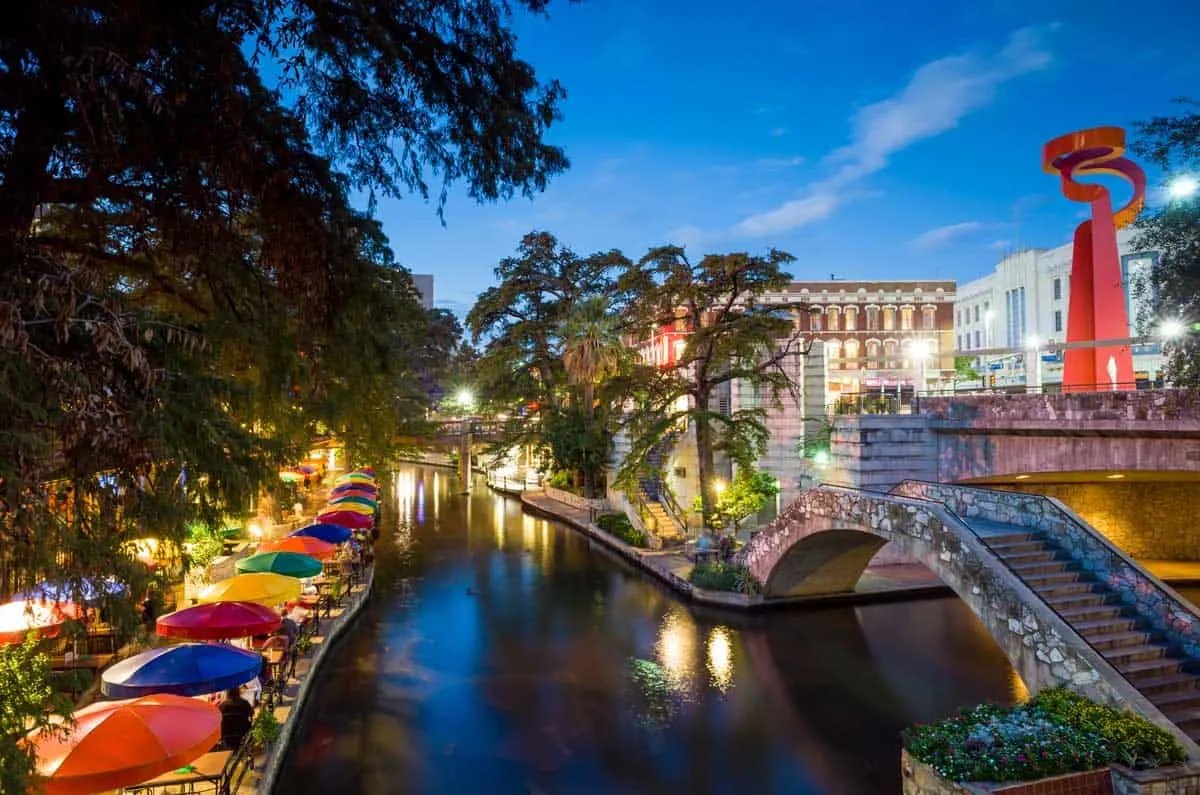 ---
Sightseeing/Tour Tip: Make the most of your time in San Antonio and see the best city attractions with a combination River Boat Cruise and Hop-On Hop-Off Bus Pass.
You get a 40-minute boat cruise along the San Antonio River Walk and a 2-day hop-on hop-off bus pass to help you explore all of San Antonio's best attractions with ease. See here for full ticket information and inclusions.
---
A number of the top things to do in San Antonio include walking along the city's famous River Walk and exploring the city's vibrant foodie scene that includes Asian, Tex-Mex, and Italian dining spots. Visit the colorful Market Square, the 18th-century Roman Catholic mission, The Alamo, or head out of the city and take advantage of the nearby Texas Hill Country for some exceptional hiking and outdoor adventures.
These eight destinations within easy reach go to show why Fort Worth makes a great base for exploring some of Texas' biggest and best attractions.