Sardinia is the second-largest island in the Mediterranean and one of the most beautiful islands in Italy. A Sardinia vacation promises pristine beaches, a rich history reflected through the island's archaeological sites, unique local culture, and delicious cuisine typical to the island.
Holidays in Sardinia Italy
There is so much to do in Sardinia beyond exploring the island's gorgeous beaches and mountainous landscape and so many interesting aspects to Sardina; you may feel you can never have enough time.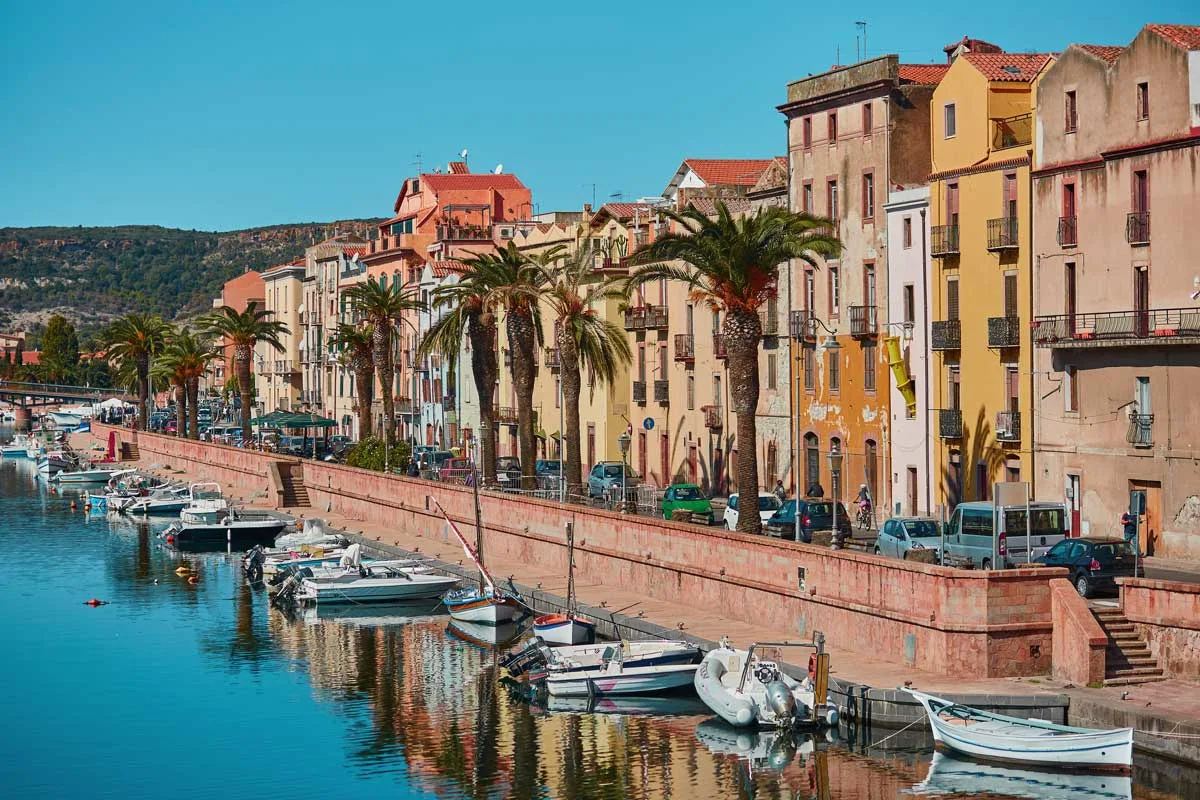 We want to help you make the most of your time visiting Sardinia so you leave happy knowing you experienced the best one of Italy's most beautiful and mysterious islands.
During your visit, take time to enjoy the beautiful beaches and waters that Sardinia has to offer. A daytime sailing trip could give you a new perspective on the gorgeous Italian island, while scuba diving can show you what lies beneath the waves. We also have a fantastic Sardinia road trip itinerary if you want to explore more of the island.
---
You Might Also Like: Discover the heart of Italy with these traditional Italian recipes by region and learn how to recreate centuries of culinary tradition at home.
---
Sardinia is rich in ancient history, evident in the many well-preserved archaeological sites for visitors to experience.
How to Get to Sardinia
Whether you're travelling from another location in Italy or from outside Italy, there are several straightforward ways in which you can travel to Sardinia.
With three airports in different island regions, car ferries, and public transportation, going to and around Sardinia is relatively easy for visitors.
---
Best Time to Visit Europe: We've got you covered with the best time to visit Europe for any interest or activity.
---
Flights to Sardinia
As the second biggest island in the Mediterranean next to Sicily, Sardinia is well-serviced by air, with airports located in the island's northern, middle, and southern portions.
If you're staying in the north of the island – Alghero Airport or Olbia Airport which serves the Costa Smeralda, is probably your best bet. If you are staying in the south, Cagliari Airport only a few miles from the island's capital of Cagliari, would be best.
If flying from Rome, Alitalia has daily direct flights to Sardinia with a 40-minute flight time. Many of the low-cost airlines also offer direct flights to Sardinia from within Europe.
Flight Tip for Sardinia
If you are visiting Sardinia from outside of Europe, don't book a direct flight from areas such as the United States direct to the island. You will find much better deals and flight times flying to a major Italian hub such as Rome or Naples and then purchasing an internal connecting flight from there. It'll save you money and allow you time to explore other popular Italian destinations such as Rome.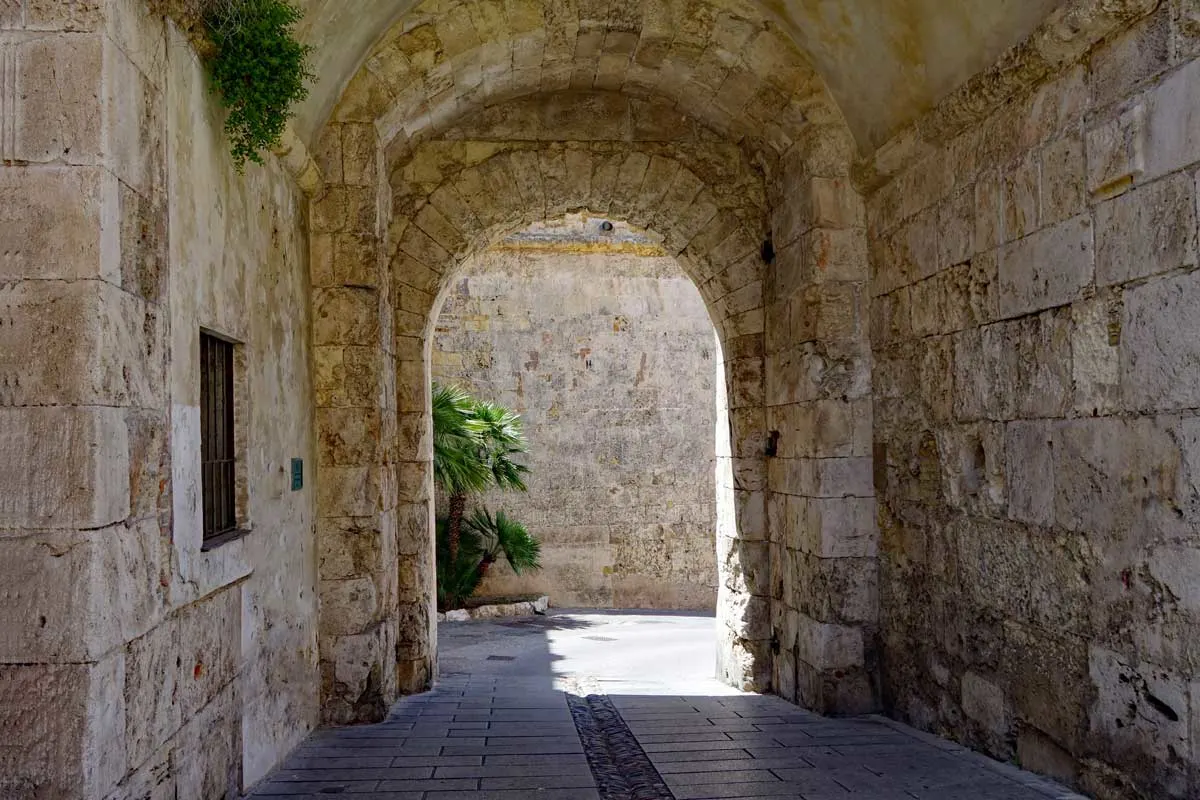 Ferries to Sardinia
While flying may get you to Sardinia the fastest, travelling by ferry allows you to take in the sights of Italy's gorgeous Tyrrhenian Sea.
Sardinia Ferry Facts
There are ferry routes to Sardinia from Italy, Spain and France.
Depending on your embarkation port, travel times vary from five to 14 hours.
It is possible to book an overnight sleeping cabin on the longer routes.
Services are more frequent during summer – June – September when advance bookings are advised.
Below are some of the more convenient services from Rome. You can find more ferry services to Sardinia here.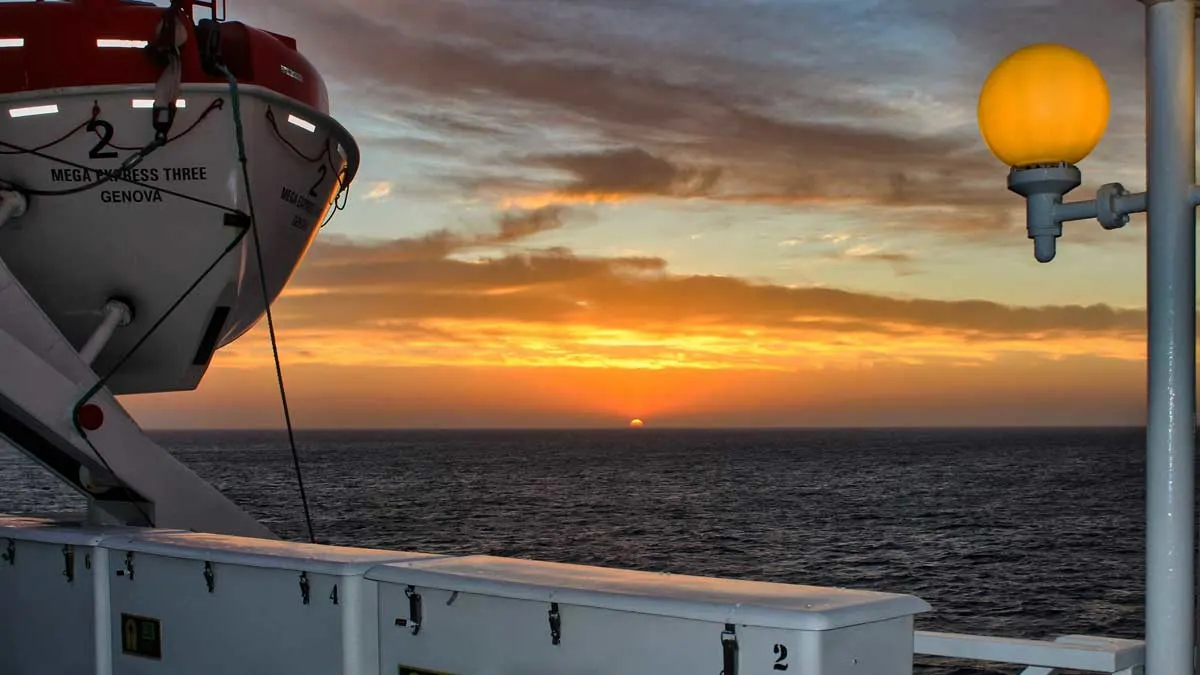 Ferry from Rome to Sardinia
There are four ferry routes between Rome and Sardinia, with as many as 41 services per week. These services will vary seasonally and travel times will be weather dependant. It is always best to check ferry times and services closer to your travel dates for up-to-date information.
Grimaldi Lines operates two routes:
Civitavecchia to Olbia – Seven services per week
Civitavecchia to Porto Torres – five services per week.
Tirrenia operates three routes:
Civitavecchia to Olbia – 14 services per week
Civitavecchia to Arbatax – Two services per week
Civitavecchia to Cagliari – Seven services per week.
Search Ferry Schedules and Prices Here
---
You Might Also Like: If you are staying in Rome before catching the ferry to Sardinia, we have some very budget-friendly tips on things to do in Rome for free here. It even includes some of Rome's best attractions.
---
Getting Around Sardinia
Sardinia is a big island, and there are so many beaches to explore, historical sites and things to see, a car is always going to be the best way to get around Sardinia.
Public transport is good and all the towns and cities are relatively well connected, but it will be slow, if not unreliable.
Remember, If you hire a car in Italy, you can always transport it to Sardinia on the car ferry.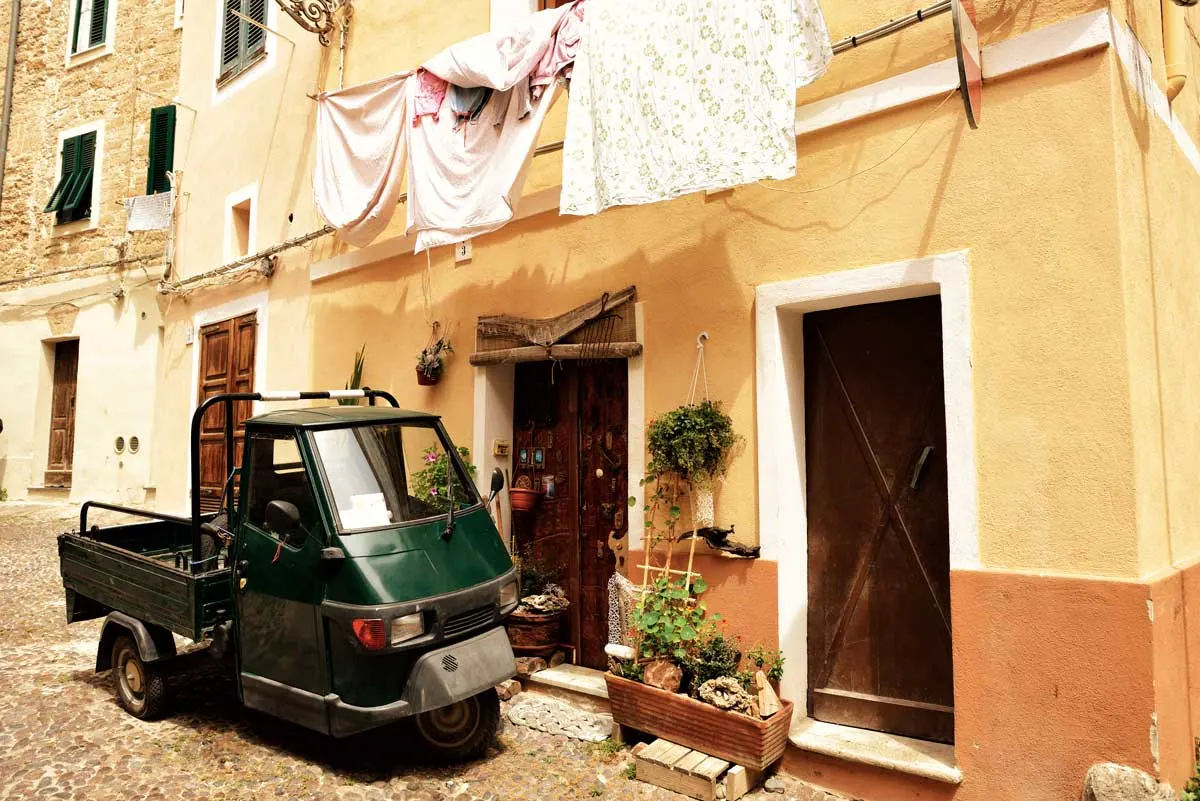 Car Rental in Sardinia
Car rental in Sardinia can actually be quite affordable depending on the time of year you are travelling.
A small-midsize four door vehicle is perfect for exploring Sardinia and the island's cities. Rental in the winter months and shoulder seasons is very reasonable. However, expect prices to more than double during the peak summer months of July and August
If you are travelling in the peak months and planning on spending time on the Italian mainland, a car rental in Rome can be as much as €100 cheaper for a week in August, but you still need to factor the car ferry costs into your budget.
Don't leave car hire until the last minute in Sardinia, especially in the peak summer months.
Search Discover Cars to compare the best car rental deals from local rental companies in both Sardinia and mainland Italy. They are very easy to search and reserve online with no hidden fees and free cancellation.
Public Transport in Sardinia
While public transportation options in Sardinia do exist, they're often not as reliable and efficient as travelling by car. If you're looking to save some cash and don't mind the extra travel time, using public transport to get around Sardinia is definitely an option.
Train and bus schedules can be found on the website of ARST and Trenitalia.
Train
The Trenitalia train network in Sardinia connects the island's main towns and cities. While there are frequent services, it is not unusual for services to run a little late here and there. Allow yourself plenty of time if connecting via train for a flight or ferry.
Train tickets can be purchased via:
Phone
Online
Train station
Onboard for an added fee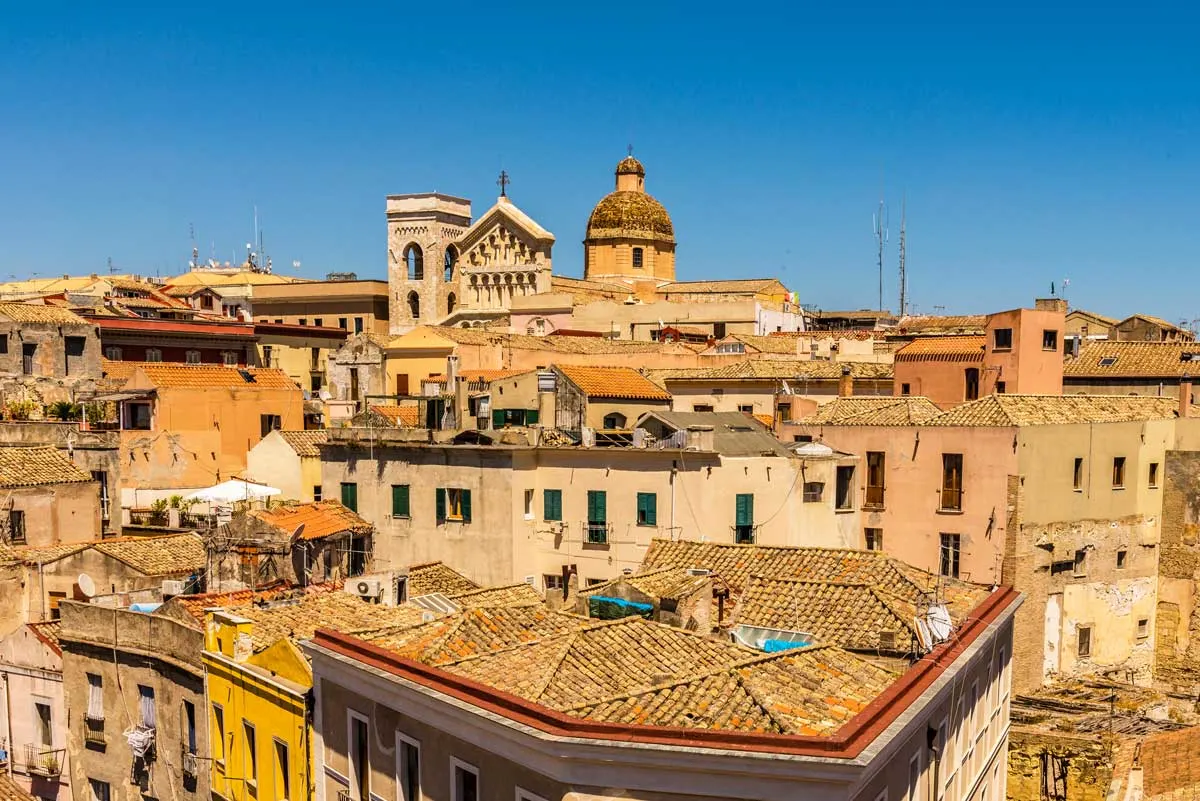 Bus
Sardinia features an extensive line of bus routes servicing all the smaller towns and villages throughout Sardinia. You can check routes and schedules on the ARST website.
Be aware; bus schedules are reduced on Sundays and holidays. Some towns and villages may only have one-two services per day, and some routes will stop entirely during school holidays.
Bus Tickets can be purchased via:
Bus stations
Bars
Tobacco shops (tabacchi)
Onboard with an additional fee
Find the Best Accommodation Deals in Sardinia
Things to do in Sardinia for Every Budget
Outlined below are the top suggestions for Sardinia activities to suit a variety of tastes and budgets:
Best Beaches in Sardinia
While travelling can be an expensive enterprise, heading to the beach is free. Our first suggestion on things to do in Sardinia on a budget is to experience the island's beautiful beaches. The island's beautiful beaches make it a great Italian destination for couples.
These are some of the best beaches in Sardinia from north to south:
La Pelosa Beach—North
Cala Corsara—North
Is Arutas—Central
Putzu Idu—Central
Cala Domestica—South
Porto Pino—South
All of these beaches feature the quintessential Mediterranean white sand and crystal clear water with gorgeous views. For an added tourist bonus, you'll even find ancient ruins in each of the areas, which are a great addition to a day at the beach.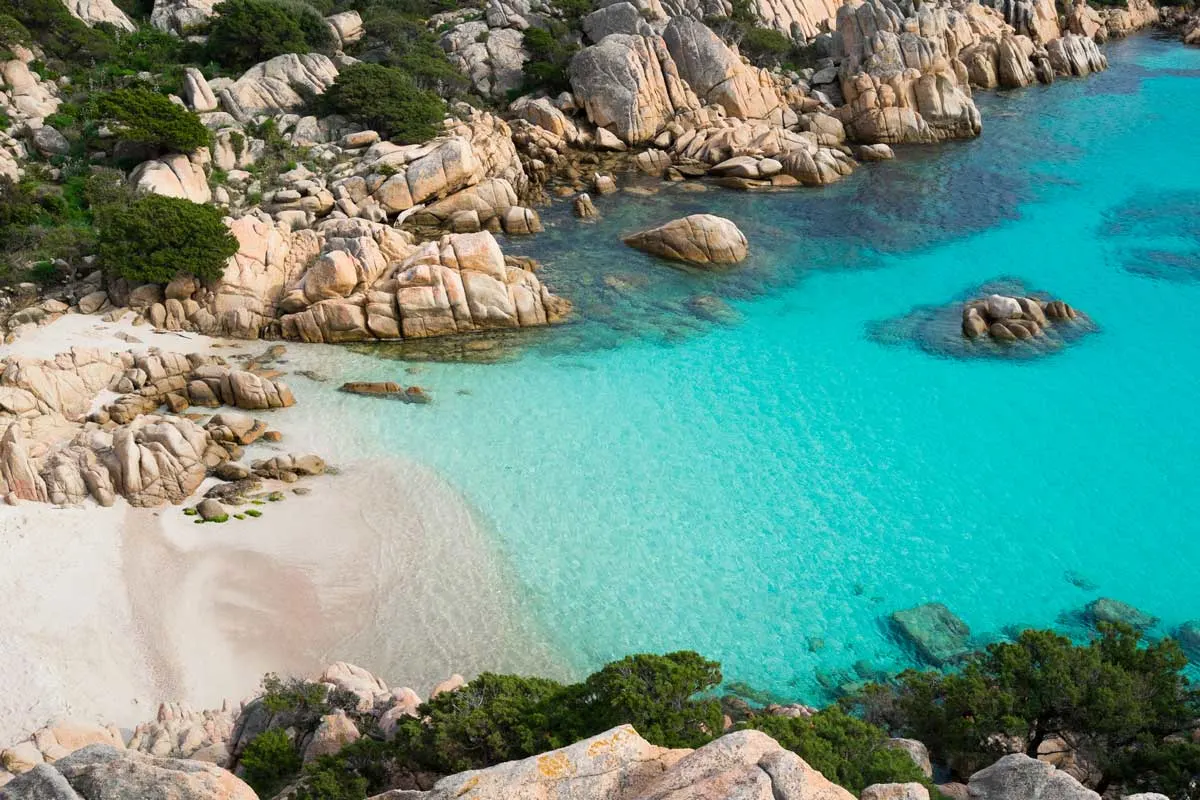 Sardinia Sailing. Best Sardinia Boat Tours
Want to enjoy Sardinia's incredible natural beauty from a different perspective? Consider a guided sailing tour.
Sardinia's beautiful coastline, relaxed and protected bays and several harbours make getting out on the water one of the most popular things to do in Sardinia for visitors and locals.
The south coast of Sardinia provides fantastic sailing and boating opportunities around postcard-perfect bays such as:
Cala Regina
Mari Pintau
Torre Delle Stelle
The Northeast coast and Northwest coast of Sardinia boast these top-notch boating spots:
Villasimius
Cala Pira
Maddalena Archipelago
Asinara Island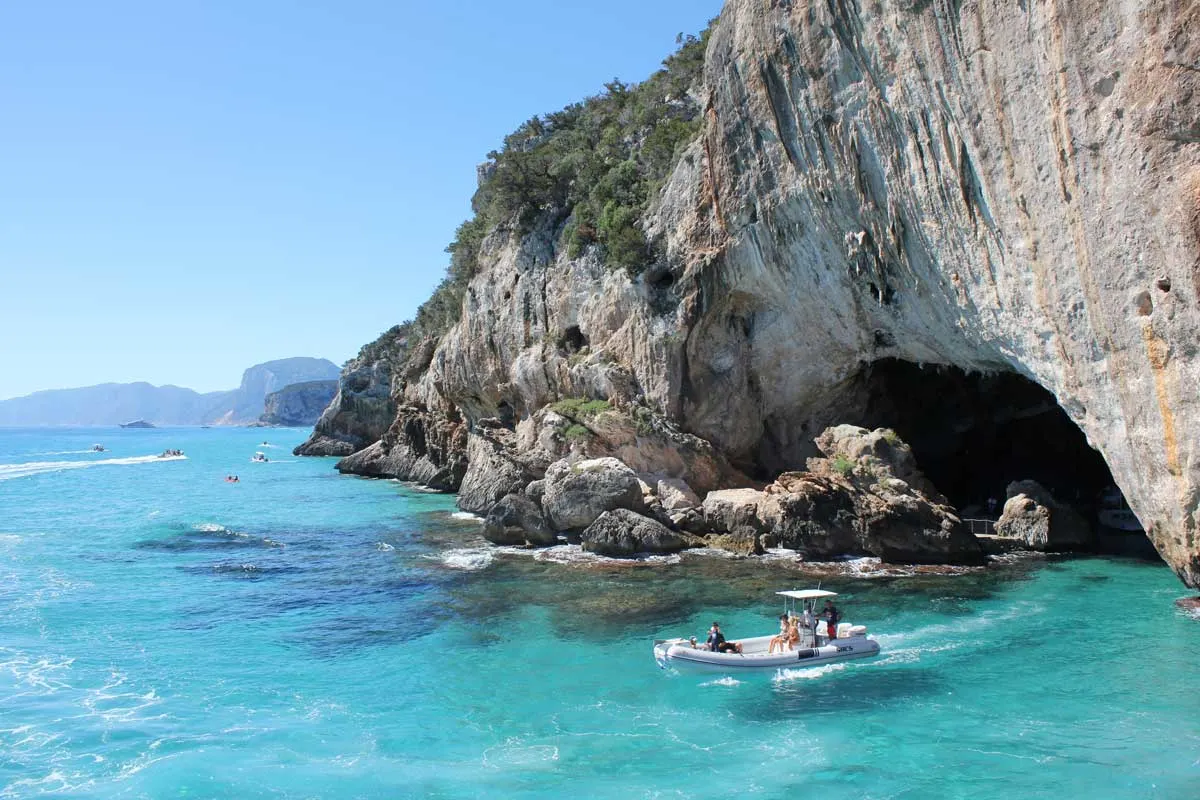 Sardinia Sailing and Boating Tour Recommendations
You can find a full range of full-day and multi-day Sardinia Sailing trips here. We recommend pre-booking for travel during the peak summer months.
These are some of the best and most popular half and full-day boating and sailing trips in Sardinia.
La Maddalena Archipelago: Full-Day Boat Tour from Palau
Explore the Sardinian islands on this 7-hour tour of the La Maddalena Archipelago. Visit four islands swimming on the crystal waters of the natural park where you can relax on stunning pink beaches and wander the streets of quaint island villages. The tour includes all boat transfers, National Park fees, and lunch on board. Price starts at €60 pp. See here for full tour details.
La Maddalena Archipelago Sailing Catamaran Tour
Prefer a more relaxed day on board a sailing catamaran exploring the La Maddalena Archipelago? Visit secluded beaches, snorkel in the crystal clear bays and enjoy typical antipasti, home-cooked lunch and wine onboard. This full-day sailing tour starts from €75 pp. See here for full cruise details.
Sardegna: Tavolara Boat Tour with Snorkeling
Enjoy an exclusive boat tour with snorkelling within the Tavolara Marine Protected Area. Visit four different beaches on this half-day tour, snorkel in the crystal clear waters of the Tavolara Island Bay to see over 50 species of fish and coral and visit the spectacular limestone Ulisse Ear Cave. Including all activities, gear, snacks and drinks, this tour starts from €110 pp. See full tour details here.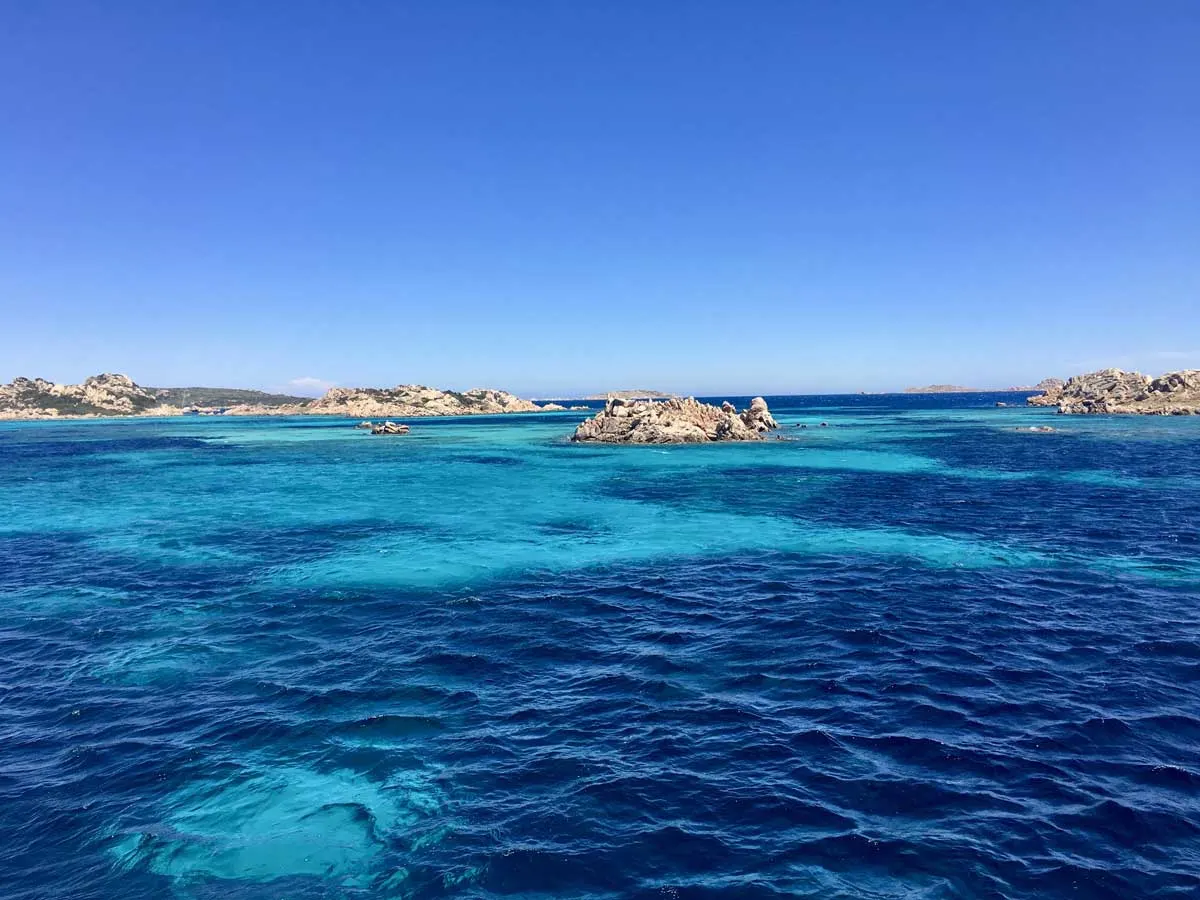 Scuba Diving in Sardinia
Based in the Mediterranean, Sardinia makes an excellent scuba dive location. A majority of dive shops and best dive sites are found on the Northside of the island, so you may want to base yourself in Olbia or Porto Torres if you keen on doing a bit of diving.
If you plan to do some diving in the south, Cagliari is likely your best bet. If you are planning on scuba diving in Sardinia, it would be wise to ensure you are covered with proper scuba diving insurance before you leave.
Take a Half-day Discover Scuba Tour
If you're new to scuba diving, you can try a half-day Discover Scuba Diving tour which includes all your gear and instruction.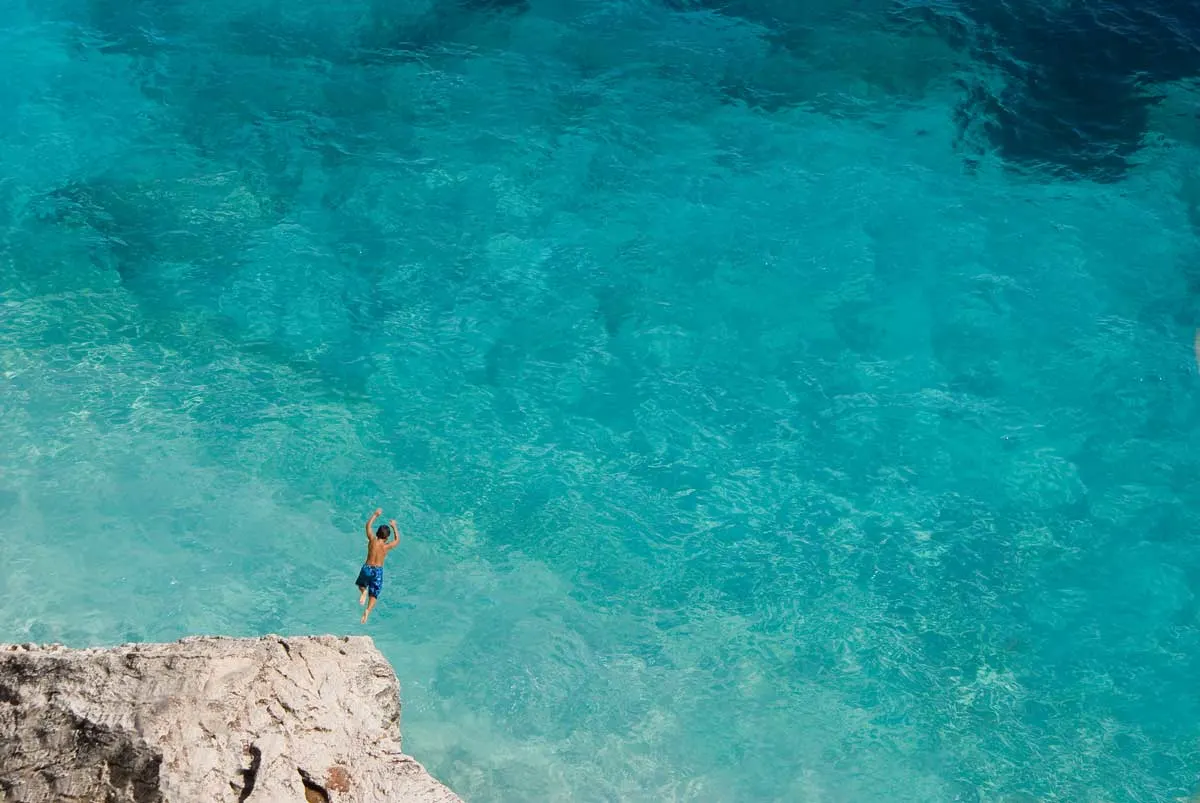 Historic Sardinia Attractions & Archaeological Sites
The Nuragic civilization built defensive structures and villages dating back to the Bronze Age in the 18th century, so there are many fascinating historical sites to visit in Sardinia.
Around 45 minutes north of Cagliari, Barumini is one of the most important and well preserved archaeological sites in Sardinia. The archaeological site Su Nuraxi at Barumini, a World Heritage site can be visited between 09.00 and 20.00 in summer and 09.00 and 17.00 in winter. Entry is €12 for adults.
If you prefer to visit Barumini with a guided tour, this four-hour Barumini Nuraghe Tour from Cagliari includes transport, guide and entry to Barumini nuraghe and Zapata house.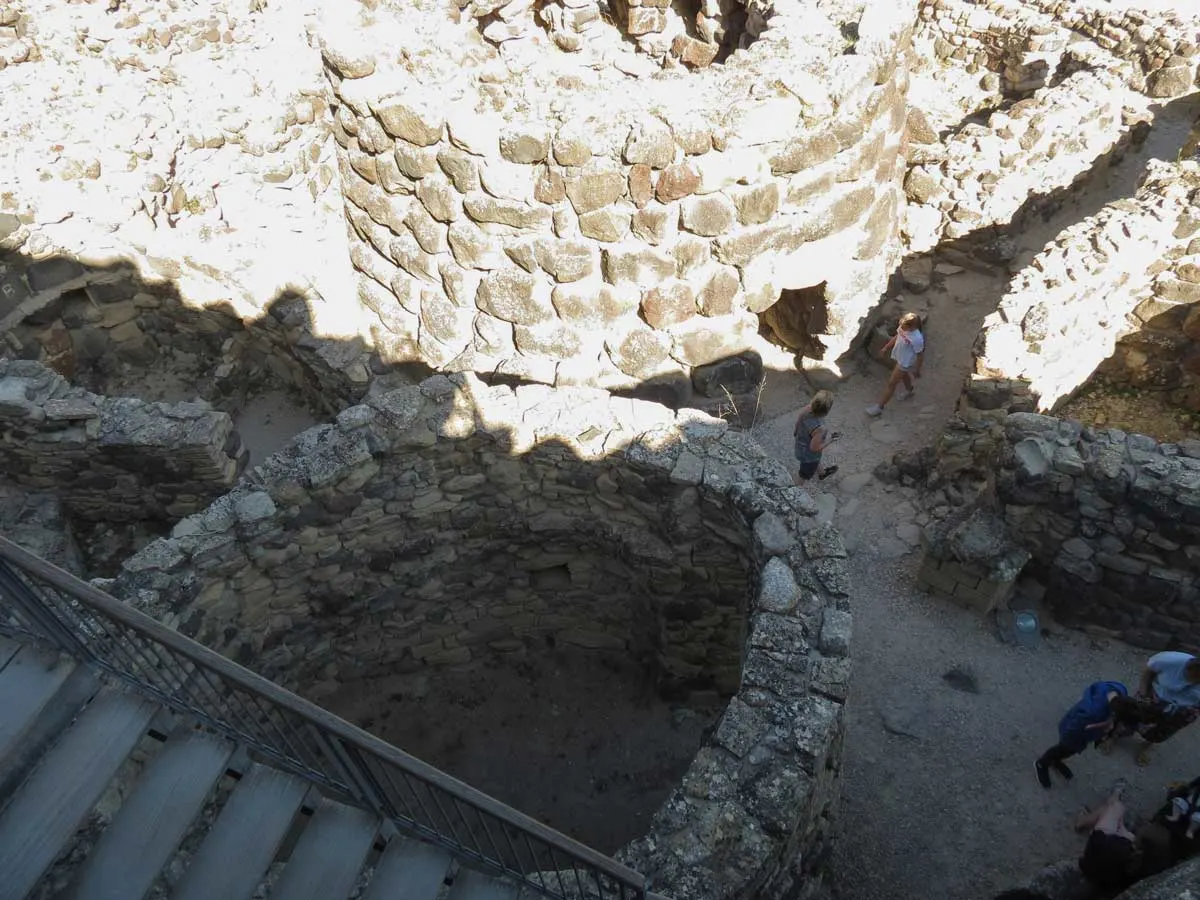 Similar to Barumini, Nora is a 45-minute drive south from Cagliari on the peninsula near the pretty seaside town of Pula. Nora began its rule under the Phoenicians later conquered by the Romans. The remains of the ancient city of Nora are surprisingly well preserved.
After visiting the Archaeological site, you can take a dip in the clear waters at Nora beach.
Entry to the archaeological area can be visited between 09.00 and 20.00. Entry is €5.50 for adults.
Take a four hour Nora Tour from Cagliari to learn the history of Sardinia and the tradition of Saint Efisio with a professional guide and stop to photograph flamingos along the Lagoon of Santa Gilla. Included are a guide, transport and entry fees.
Ready to Visit Sardinia?
Sardinia is definitely no slouch when it comes to the best travel destinations in Europe. Whether you're visiting Sardinia for a few days or a few weeks, there's plenty for visitors to do on one of Italy's most prominent and historical islands.
---