One of the most beautiful places in Arizona, Sedona is the perfect hiking destination. Sandwiched between the Coconino National Forest, Red Rock State Park, and other protected lands, the city of Sedona is uniquely positioned among hundreds of beautiful hiking trails. At only two hours from the Grand Canyon, Sedona is an excellent addition to a Grand Canyon hiking itinerary.
If you have three days in Sedona, you have enough time to experience some unforgettable landscapes. There is also no shortage of beautiful and unique places to stay in Sedona.
While we primarily cover the best hiking in Sedona, you'll also find loads of other exciting attractions, restaurants, and Sedona travel tips to help you plan an incredible 3 Day Sedona Itinerary in this guide.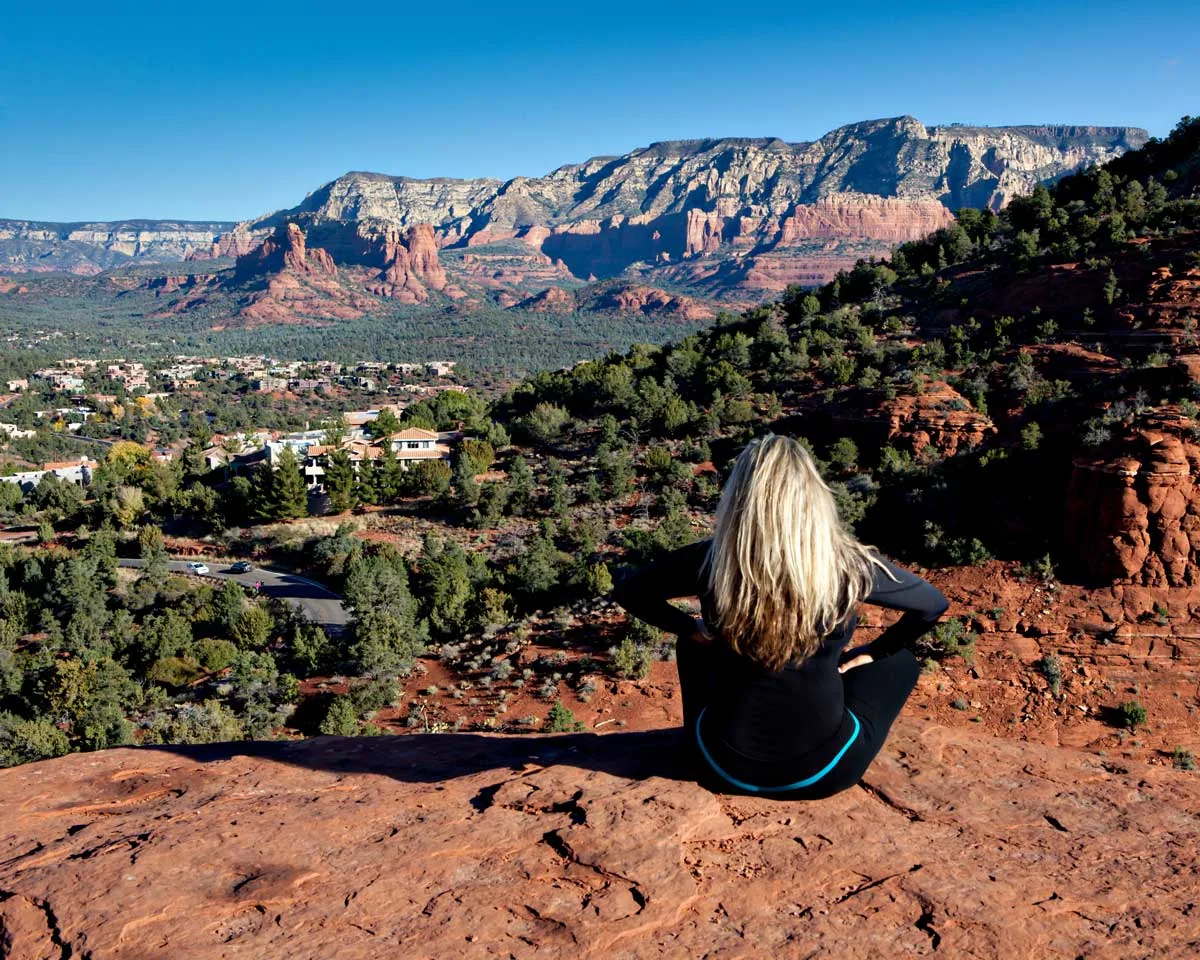 Wandering What to pack for Hiking in Sedona? Check out our Hiking Packing Guide
Search Hotel and Resort Deals for Sedona
Sedona Itinerary Overview
On day 1 in Sedona, you'll watch the sunrise at the jaw-dropping Airport Mesa Scenic lookout and visit the famous Chapel of the Holy Cross.
During day 2, you'll experience the powerful energy of a vortex and enjoy stargazing at one of the world's most celebrated locations.
Finally, on day 3 in Sedona, you'll hike across the legendary Devil's Bridge and visit one of Sedona's world-class spas.
Get a free & interactive Tourist Map of Sedona here.
Discover More of the Best Hiking Destinations in the USA
How Many Days in Sedona
How many days do you need in Sedona? Our Sedona itinerary is heavily based on hiking so we believe three days in Sedona is perfect.
Three days give you time to hit the best hikes in Sedona and experience some of Sedona's best attractions and experiences, such as the wine trails, Sedona's famous vortexes and New Age experiences, shopping, restaurants, and stargazing.
If you are not big into hiking, 2 days is probably ample time to enjoy Sedona's magnificent scenery, day spas, food and wine scene, and other attractions that make the town of Sedona so unique.
Sedona is a great weekend getaway for families who enjoy the outdoors, and for couples looking for a romantic getaway or a girl's spa weekend.
Best Time to Visit Sedona
Spring and fall are undoubtedly the best time to visit Sedona for the perfect weather – beautiful days between 60-80 ℉. The downside is it is also the busiest time. You must book hotels and restaurants in advance, and parking on the trailheads will be a premium.
If you decide to visit Sedona in the off months, you can still enjoy your time, fewer people, and some incredible hotel deals.
Summer is very hot, with August being the peak of the monsoon season. Plan hikes for early morning before the day's heat, and in August, be prepared for sudden heavy downpours. Summer is a great time for early morning activities and relaxed afternoons by the pool, enjoying the magnificent scenery.
Winter, on the other hand, can provide some nice, albeit chilly, hiking conditions. Expect average day temps of around 55 ℉, dropping to 30 ℉ at night. Gorgeous blue sky crisp days perfect for hiking and cozy nights by the fire. Snow is rare in Sedona, but it can happen. There is also a surprising amount of events in Sedona in winter. You can find more reasons to visit Sedona in winter here.
Sedona is a magical city surrounded by stunning red rocks and dramatic landscapes. A landscape so beautiful, it has gained a reputation for enlightenment and rejuvenation, attracting a flourishing New Age Movement. You'll find no shortage of psychics, reiki healers, aura readers, and other mystics in and around Sedona.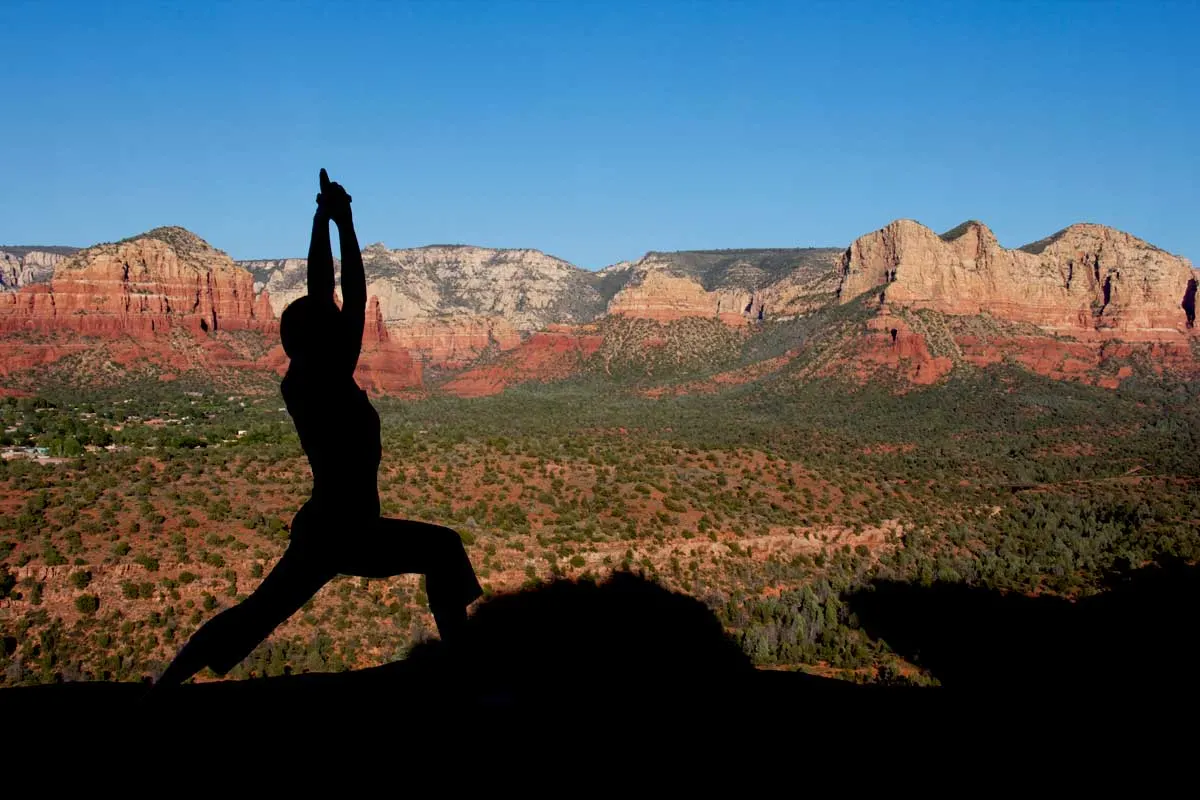 The Best Things to do in Sedona
Hiking in Sedona
With such striking landscapes, it is not surprising hiking is one of the best things to do in Sedona. Sedona's most highly acclaimed hikes include Devil's Bridge, Cathedral Rock, and Soldier's Pass.
This guide also covers low-key trails with interesting viewpoints like the Chapel Trail, Bear Mountain, and the Sugarloaf Trail.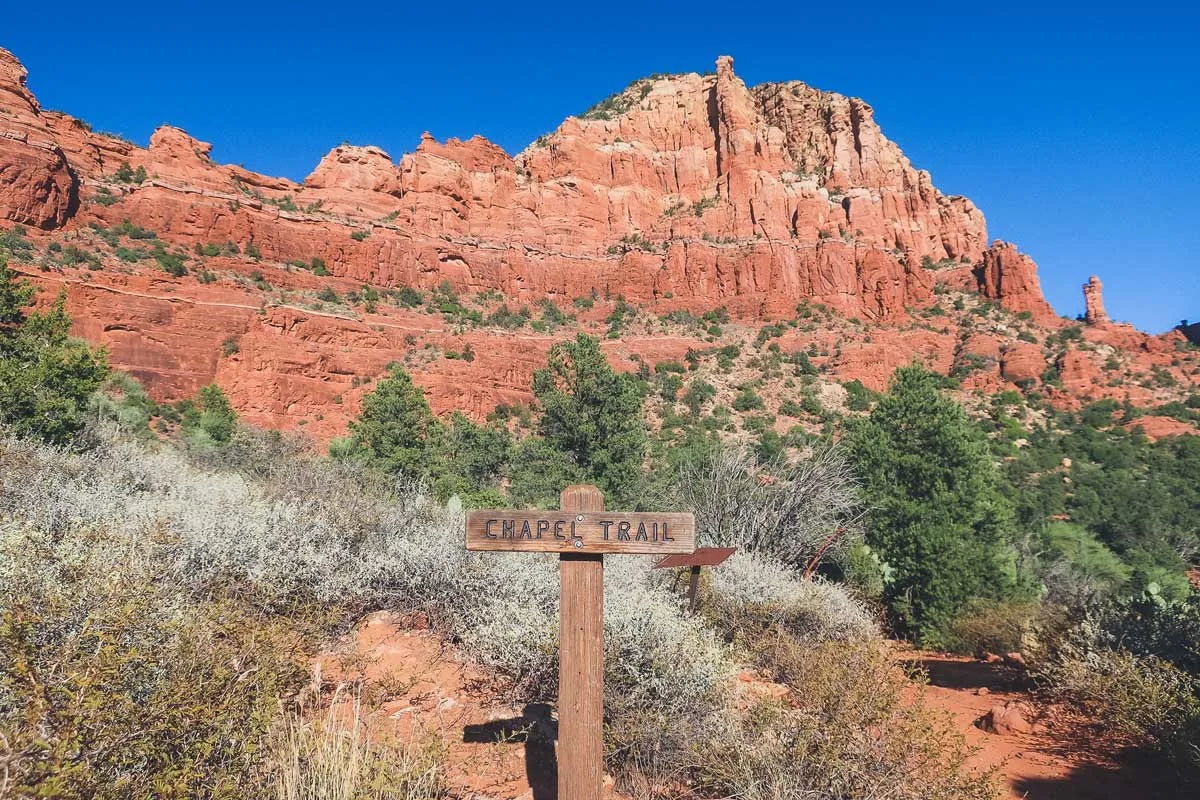 Wine and Dine in Sedona
Exploring the local food scene is also one of the top things to do in Sedona. Sedona is home to many upscale resorts and award-winning restaurants.
Expect everything from fine dining to earthy organic to quick and easy tourist joints. Vegetarians and vegans are also well-catered in Sedona. No matter your style, a common theme focuses on quality, fresh, and healthy local ingredients.
Sedona also has a surprising wine region. You can enjoy wine tastings in town or hit the Verde Valley Wine Trail for a lovely day in Arizona's vineyards.
Stargazing
Sedona is a designated International Dark Sky Community, of which less than 30 of these communities are worldwide. The town has banded together to enhance this status by using lighting fixtures and lower-lumen bulbs to enhance the naturally dark sky.
Discover Sedonas New Age Spiritual Side
Sedona is the epicenter for several high-energy Votex spots, which are said to provide energy and enlightenment. Arizona and Sedona boast some of the best yoga and hiking retreats, so we recommend Vortex Yoga hikes and Vortex tours. Crystal shops are abundant in town, which can make an interesting souvenir, and there are many spas offering a vast array of natural and spiritual treatments.
3 Day Itinerary and Hiking Guide
Sedona Hiking Travel Tip
Make sure you pick up a Red Rock Pass at the start of your Sedona hiking trip. The pass gives you access to the Sedona Red Rock National Forest recreational areas as part of a conservation program. The pass must be displayed on your windscreen when parking at many of the popular hiking spots across Sedona.
Red Rock Passes are available in 3 options:
Daily $5.00
Weekly $15.00
Annually $20.00
You can pick up passes at the Sedona Chamber of Commerce Visitor Center, the Red Rock Ranger Station, some convenience stores, and most of the trailhead kiosks. See here for more details on the Red Rock Pass.
Day 1
Airport Mesa and Tlaquepaque Village
An early start is recommended on your first day in Sedona to experience an unforgettable Sedona sunrise. Airport Mesa is one of the best sunrise spots because you don't have to hike to get to the lookout. Just arrive early enough to park your car and set up your camera.
From the Airport Mesa Scenic lookout, you have fantastic panoramic views. See if you can identify Coffee Pot Rock or Thunder Mountain from the lookout.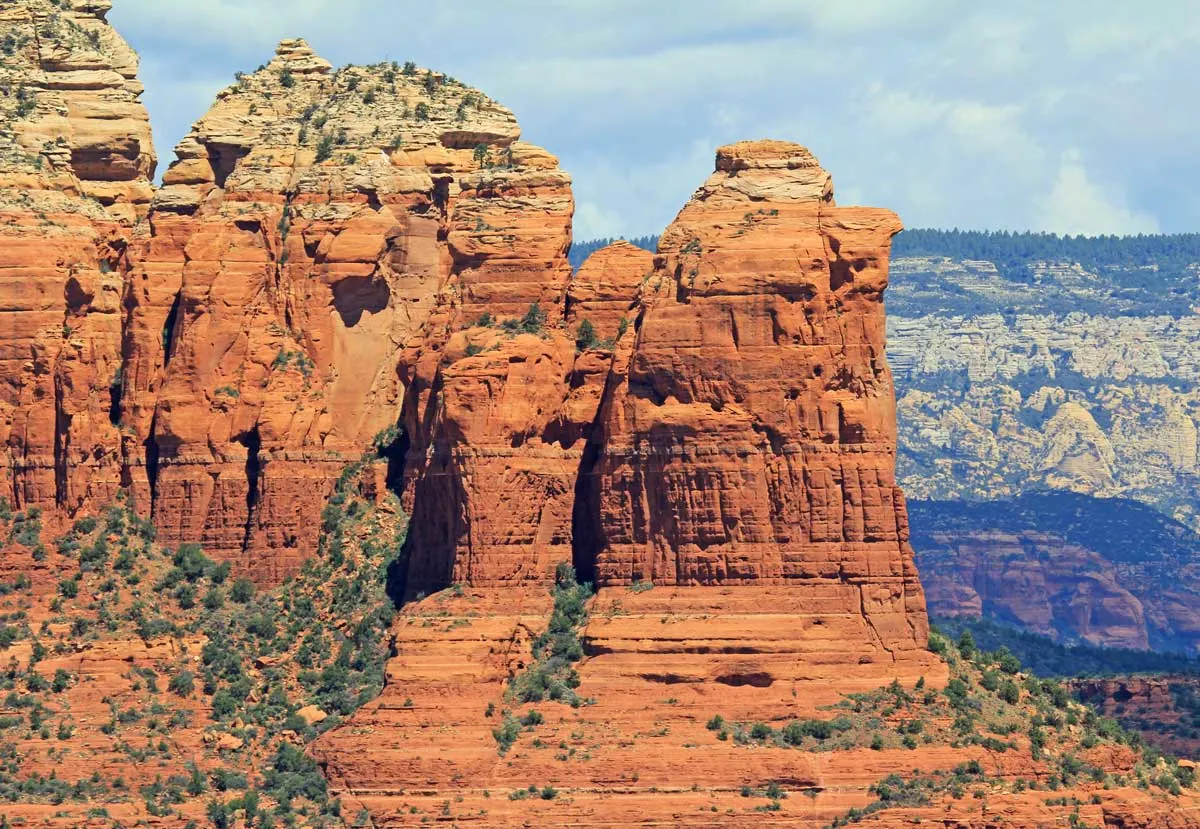 Hike the Airport Loop Trail
Once the sun has risen, enjoy hiking the Airport Loop Trail. A moderate trail of 3.2 miles. Expect 2.5 -3 hours to complete.
Brunch at Tlaquepaque Village
After your morning hike, head to Tlaquepaque Arts & Crafts Village for well-earned brunch at the Secret Garden Cafe. The Secret Garden Cafe is a popular European-style bistro that serves healthy breakfast favorites and delicious homemade delicacies.
After brunch, explore Tlaquepaque Village, an iconic Sedona landmark for nearly 50 years. Originally conceived as an artist community, the unique shopping area is styled after a traditional Mexican village.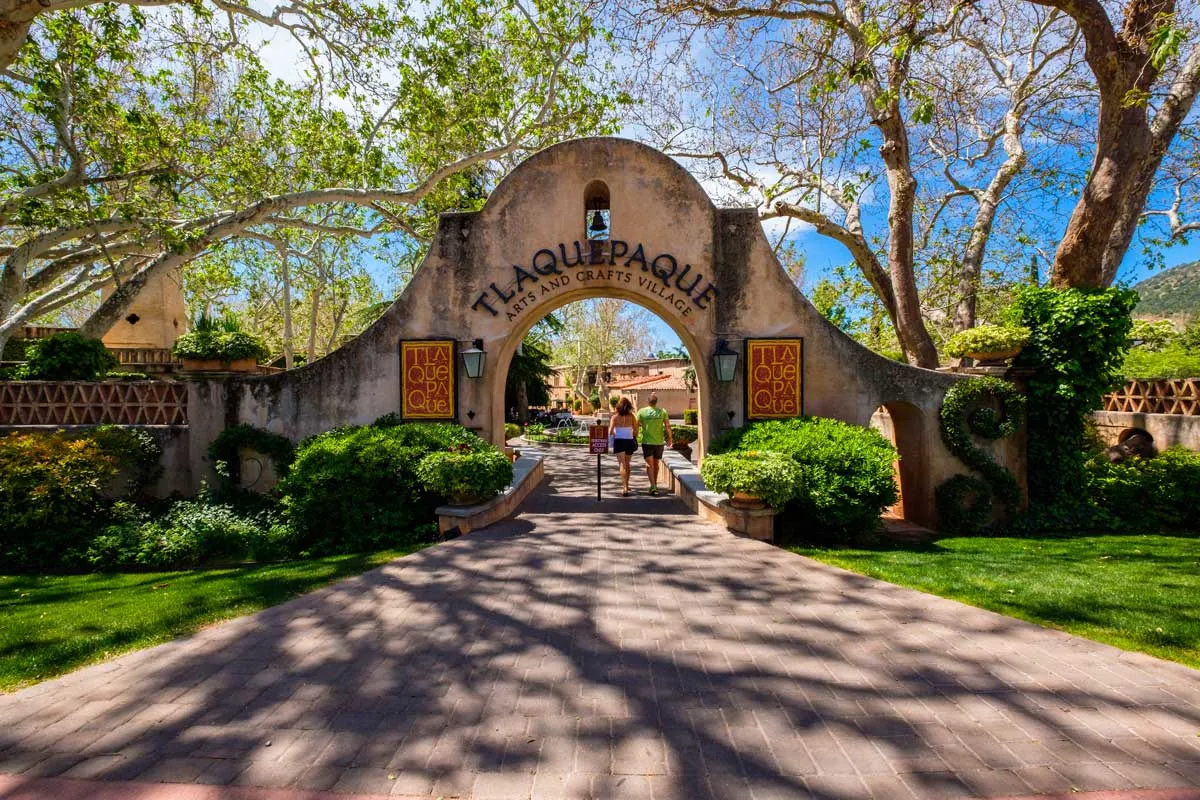 Tlaquepaque oozes charm and character with art galleries, Southwestern-inspired crafts, and handmade jewelry. It's the perfect place to purchase a memorable gift or trinket.
While you are at Tlaquepaque, make sure to check out The Awakening in Sedona. Much more than an average crystal shop, The Awakening is not the best place to shop for crystals, thanks to their strict "look, don't touch" policy.
However, for something different, the Awakenings offers an in-house psychic. Pop in and request mystic services, or get in touch with local mystics.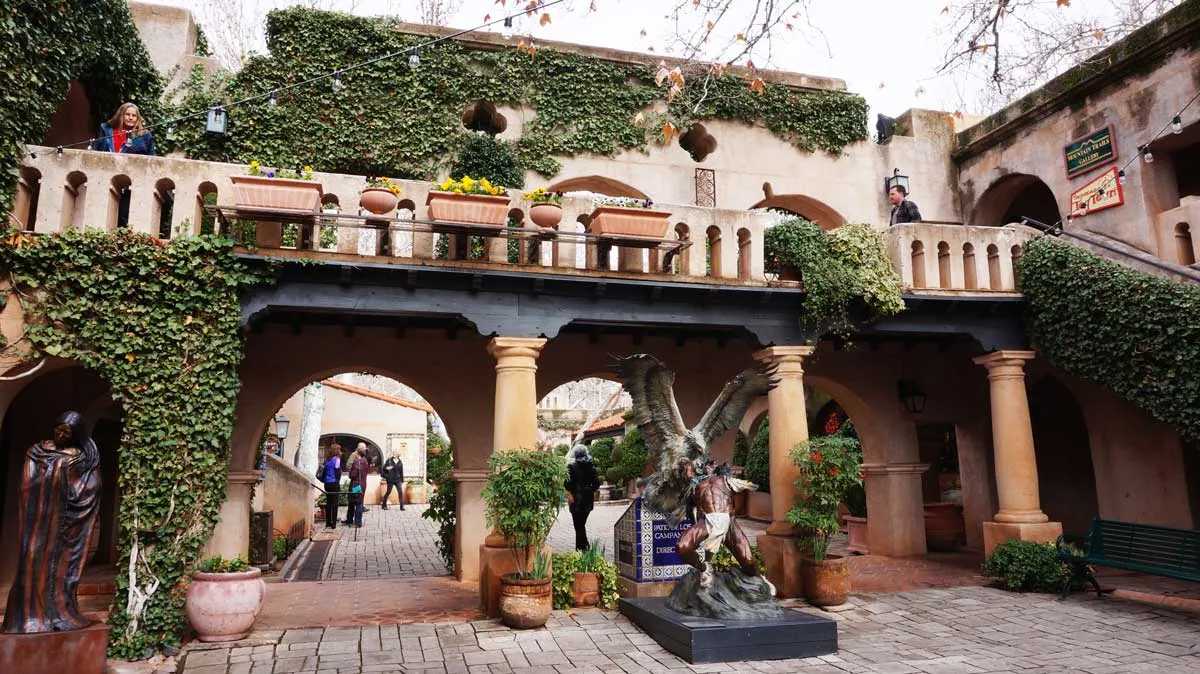 Chapel of the Holy Cross and Chapel Trail Hike
Chapel of the Holy Cross
In the afternoon, visit the Chapel of the Holy Cross designed with the help of Lloyd Wright (son of famed architect Frank Lloyd Wright).
Whether the unique design piques your interest or a religious pilgrimage brings you there, the massive Christian monument tucked between two immense boulders will not disappoint.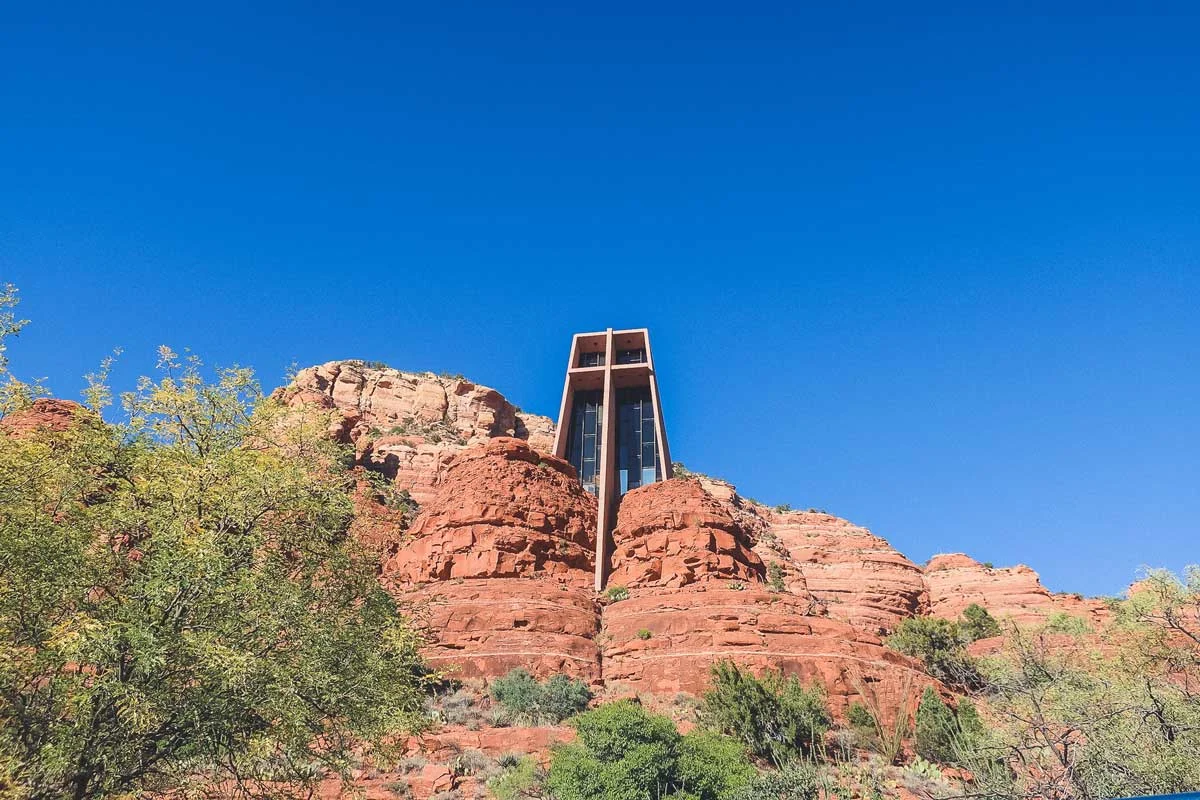 Chapel Hill Trail Hike
With the Option of Little Horse Trail and Chicken Point Overlook
Close to the Chapel, there's a small trail called the Chapel Trail.
The Chapel Trail offers an easy 1.3 mile (round trip) hike. You can use this trail to connect to a portion of the Little Horse Trail and take the Little Horse Trail to Chicken Point Overlook.
Chicken Point Overlook is an often overlooked (no pun intended) scenic lookout. It's especially isolated yet unbelievably pretty out there. You can get to the Chicken Point Overlook from the Chapel of the Holy Cross and back in less than 2 hours.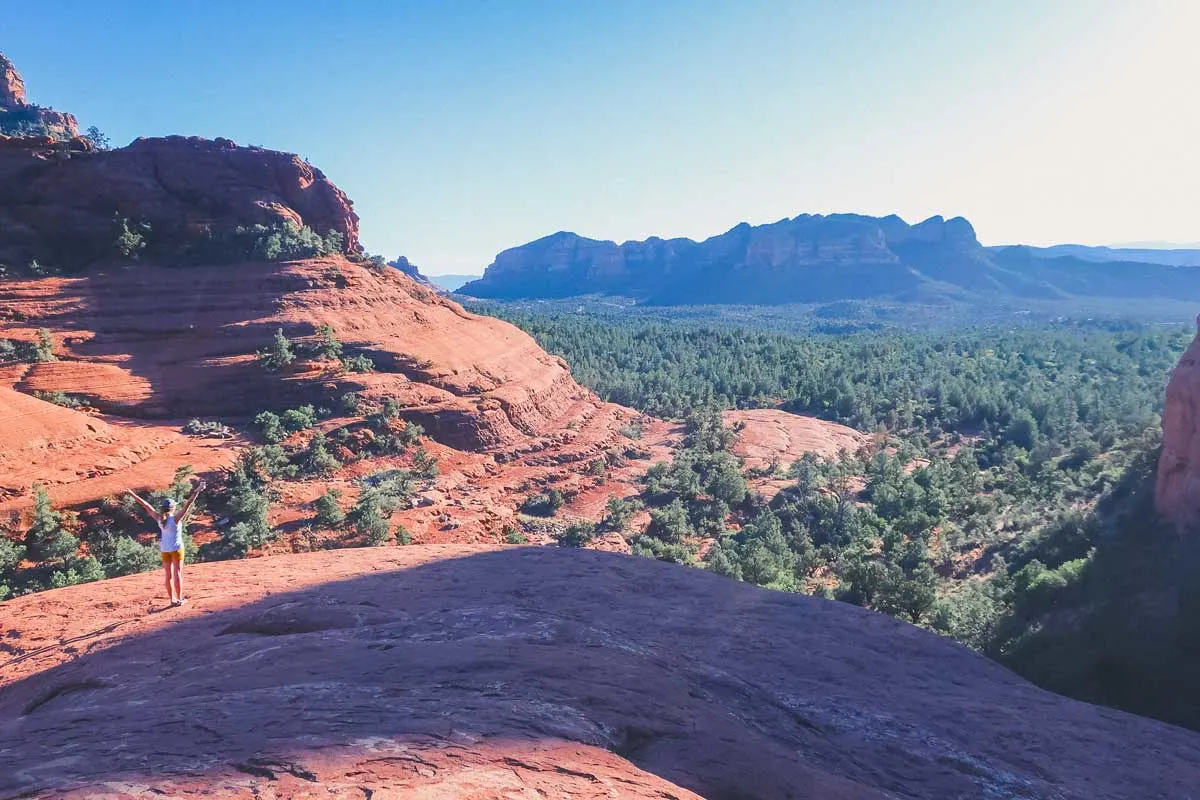 Late Afternoon Cathedral Rock Hike and Sunset
Cathedral Rock is one of the best places in Sedona to watch the sunset. It's also one of the most visited places in Sedona because it is home to a unique vortex site (more on vortices later). The native Americans who inhabited Sedona hundreds of years ago believed Cathedral Rock was sacred.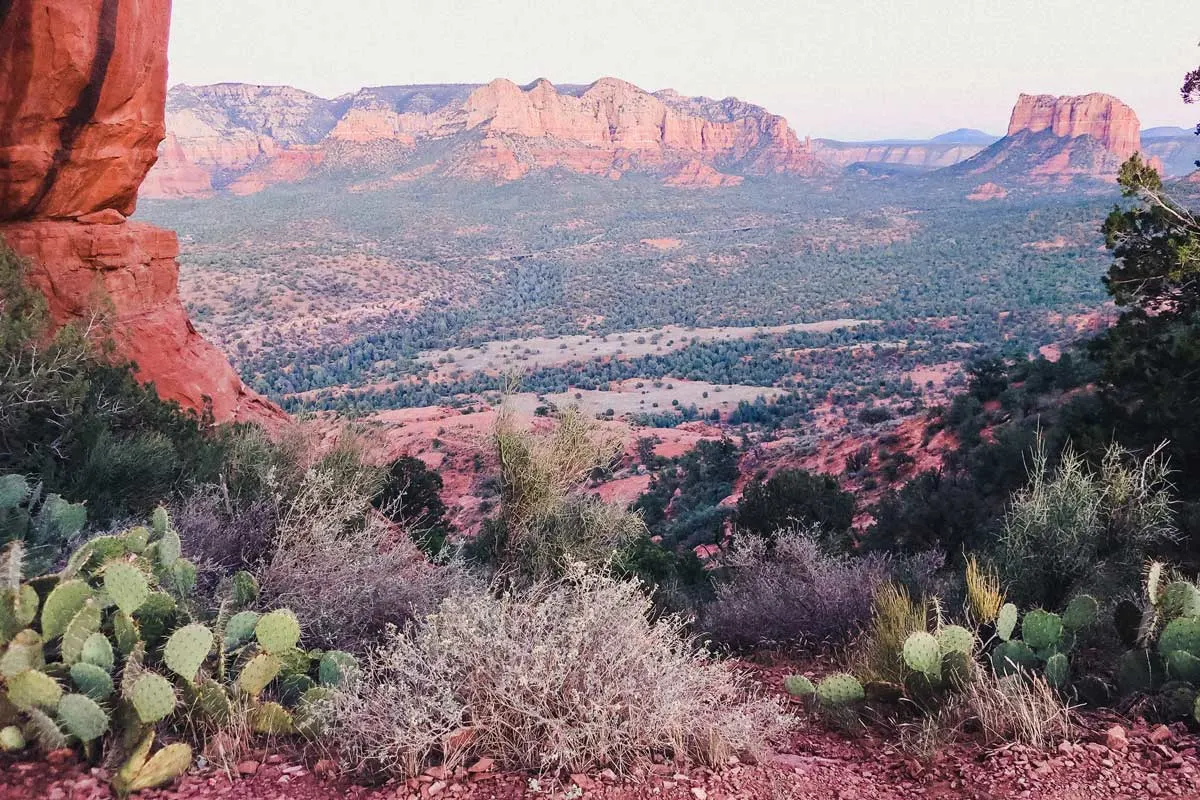 Cathedral Rock Hike
Timing will be everything with this hike. Watching the sunset at Cathedral Rock is one of the most romantic things to do in Sedona. Plan to start hiking at least one hour before the sun sets.
The Cathedral Rock hike is only 1.2 miles long but is rated as difficult. It is short but steep, so be prepared for some climbing and wear sturdy shoes.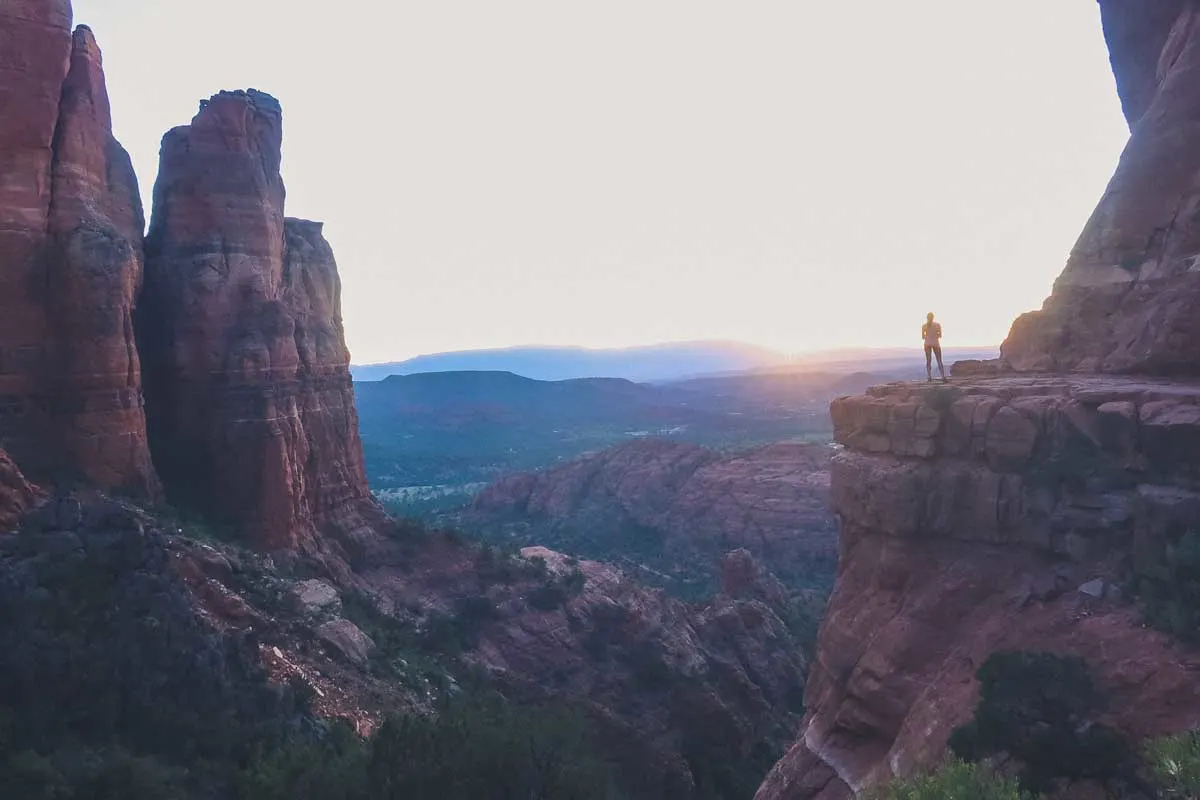 Dinner at Elote
After a big day enjoying Sedona's great outdoors, you'll be thankful for Sedona's fantastic restaurant scene. Head to one of Sedona's most iconic restaurants – Elote Cafe.
Named one of the best restaurants in Sedona and Arizona, Elote is also touted as one of America's best Mexican restaurants. The catch – Elote doesn't take reservations, so try to be there early to avoid waiting up to two hours.
On the bright side, if you get caught, you can enjoy pre-dinner margaritas and popcorn while waiting.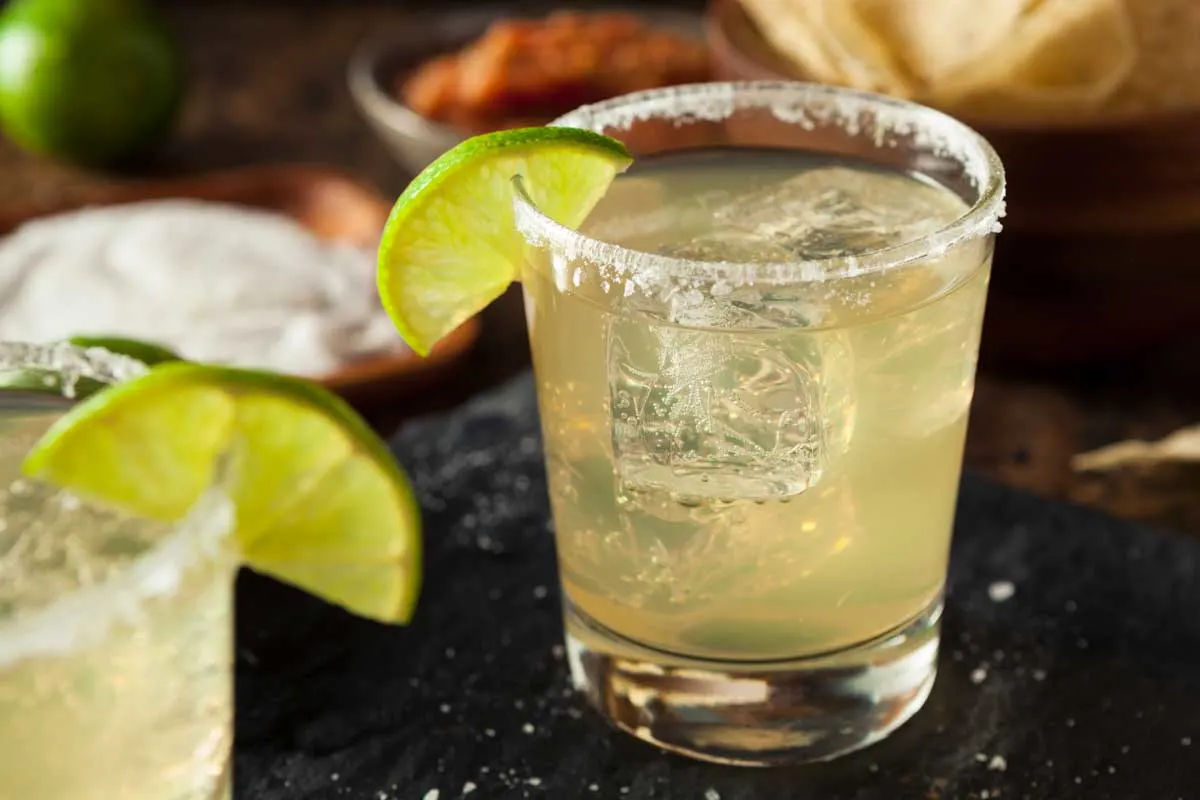 If the possibility of waiting at Elote doesn't appeal, head to the Heartland Cafe. Another award-winning Sedona restaurant with an extensive wine list and indoor-outdoor seating, Heartland accepts reservations well in advance.
Day 2
Vortex Yoga Hike
On day 2 of your Sedona itinerary, start your morning off with a vortex experience. A vortex is considered to be a whirlpool of energy that can stimulate healing, enlightenment, meditation, and self-exploration.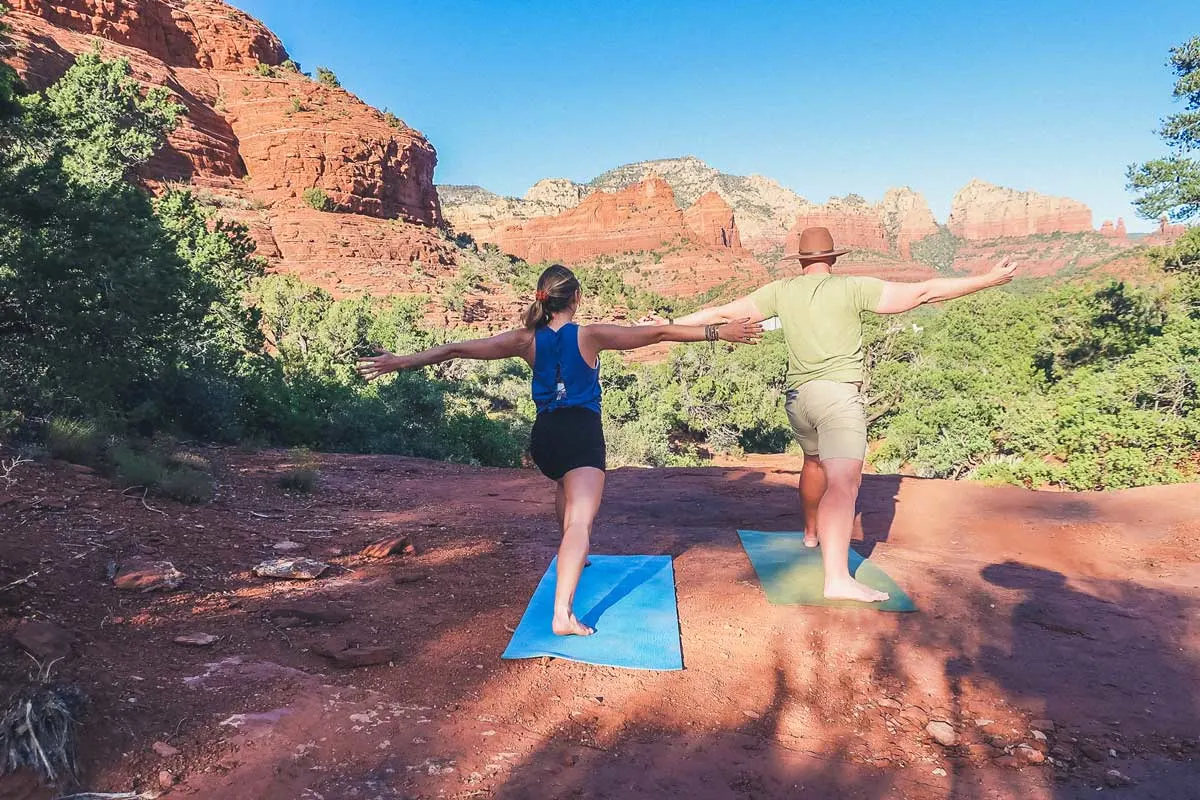 While all of Sedona is considered a vortex site, there are more powerful mini vortex sites within Sedona. These sites include Airport Mesa Vortex, Cathedral Rock Vortex, and Bell Rock Vortex.
If you have a sustained meditation practice, you won't need a guided tour to explore a vortex site. However, a tour might be a nice way to connect with this exciting energy if you're new to meditation.
Take a Vortex Tour
Take the Vortex Yoga Hiking Tour at Sugarloaf Mountain in Sedona. Your guide will take you to a secluded and lesser-known vortex site.
You'll enjoy guided yoga and meditation practice. Finally, you'll get to hike up to the top of the Sugarloaf Summit and enjoy incredible 360° views.
Sedona Downtown and Lunch
Shopping Downtown Sedona
After a morning of hiking, yoga, and meditation, head to downtown Sedona. Downtown Sedona has cool souvenir stores, crystal shops, and Southwestern-inspired fashion boutiques.
If you're feeling inspired after your morning vortex enlightenment, Sedona Crystal Vortex has two shops in town and is the best place to shop for crystals.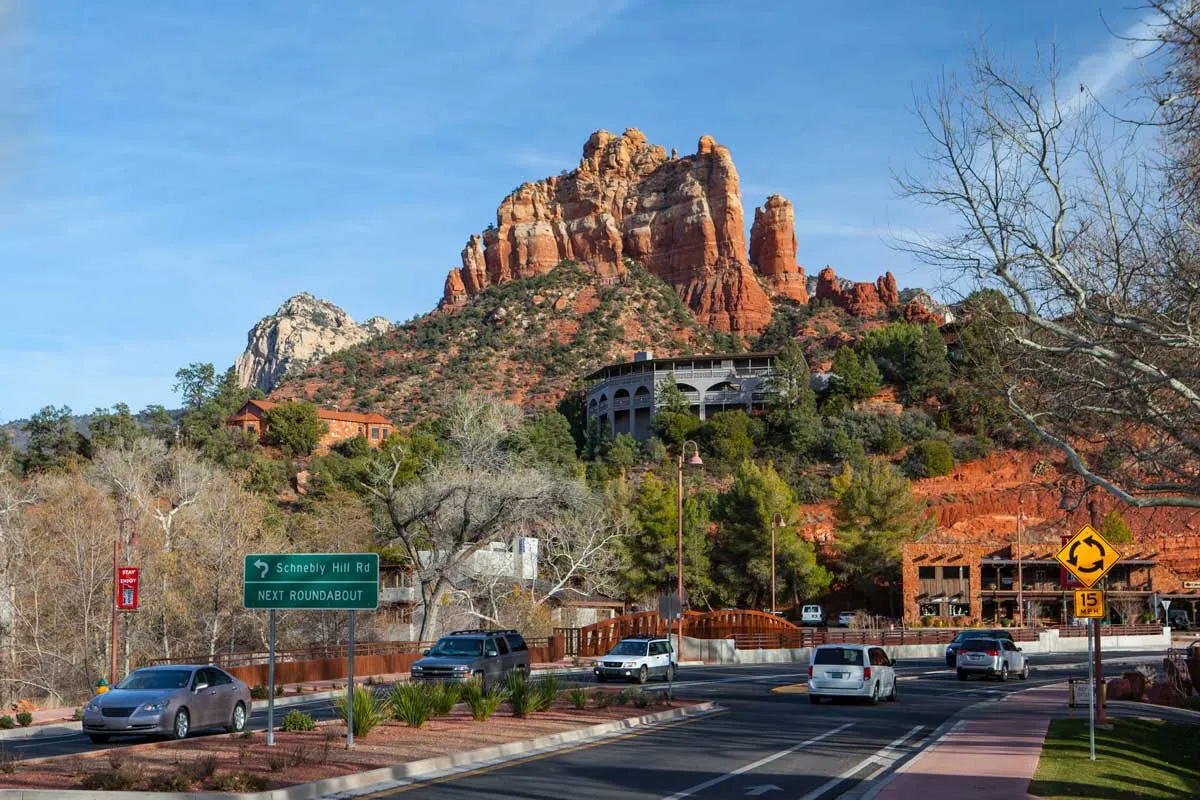 Lunch at Mariposa Latin Grill
Head to West Sedona for lunch at Mariposa Latin Grill. One of the best restaurants in Sedona, Mariposa Latin Inspired Grill is an upscale restaurant in a gorgeous location. Eat outside on the patio and enjoy unobstructed views of Sedona's Red Rock scenery.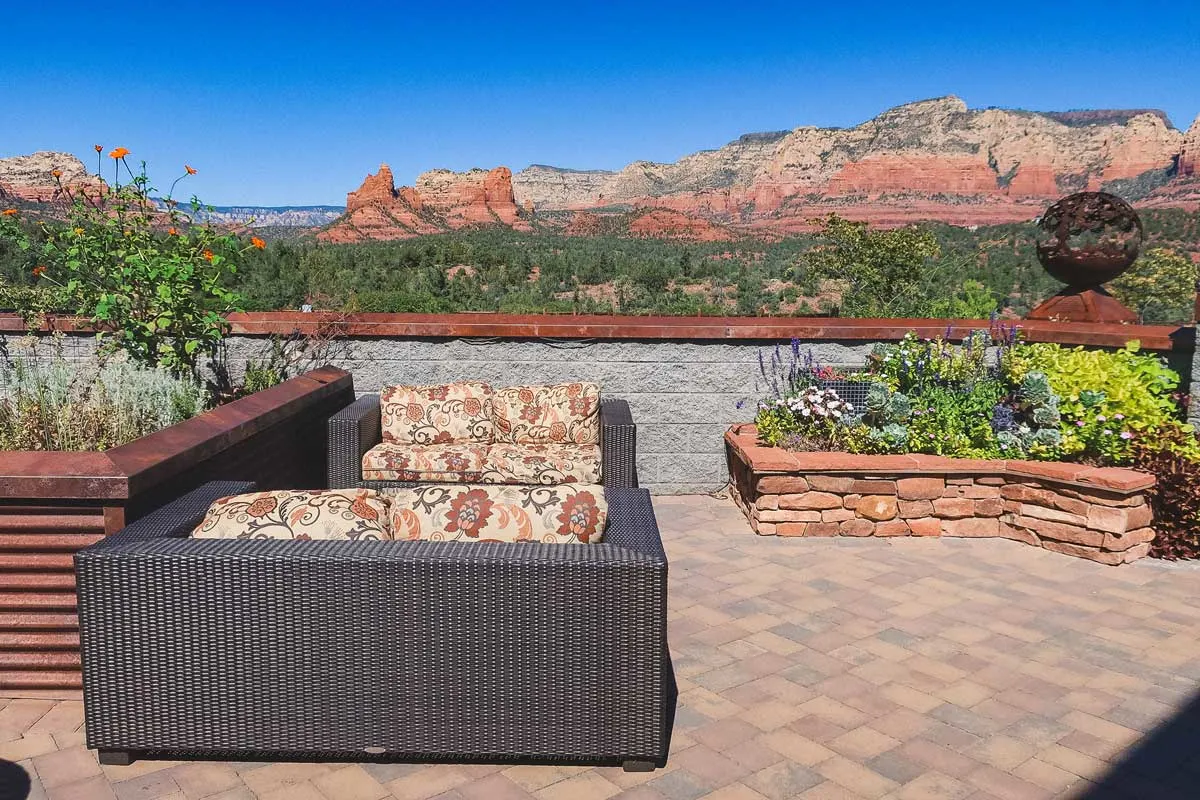 Hike Soldiers Pass
Work off lunch with an easy hike on Soldier's Pass, famous for two unique landscape features —Devil's Kitchen and the Seven Sacred Pools. Devil's Kitchen is a natural sinkhole, and the Seven Sacred Pools are a group of natural ponds.
The entire Soldier's Pass Trail is 4.2 miles out and back (it's possible only to hike part of the trail). It's rated as moderate and considered one of the top trails within the Coconino National Forest system.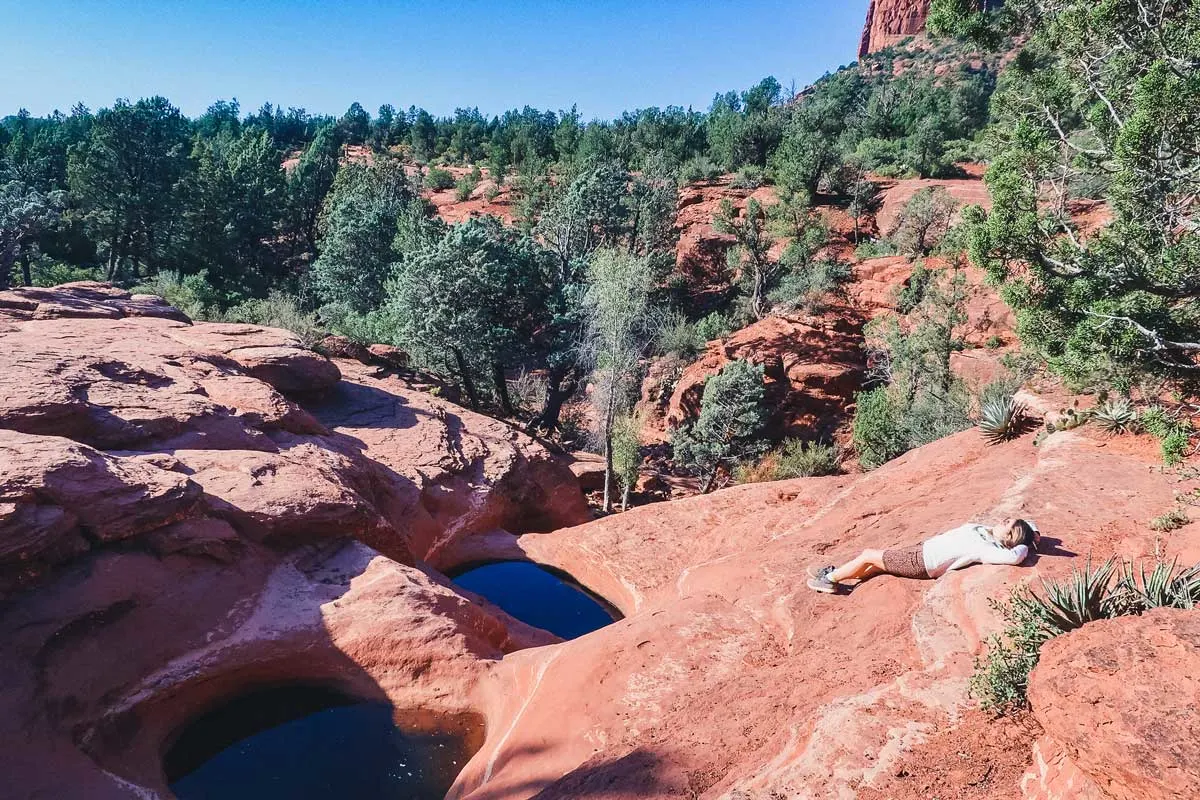 If you take the Soldier's Pass Trail, you'll quickly get to the Devil's Kitchen Sinkhole. The Seven Sacred Pools are not much further, about 0.5 miles into the trail. The Seven Sacred Pools is also an excellent turn-around spot if you are looking for a more leisurely hike.
Dinner and Stargazing
Dinner at Cress on Oak Creek
Head to Cress on Oak Creek for dinner. It's the premier creekside restaurant within the upscale L'Auberge de Sedona Resort. Cress on Oak Creek features a seasonally inspired Prix fixe menu and artfully prepared classic cocktails.
Stargazing at the Jordan Road Trailhead
Finish off day 2 in Sedona with stargazing at the Jordan Road Trailhead.
Be on the lookout for UFOs and aliens. After all, Sedona is one of the top eight places in the world for UFO sightings and the extraterrestrial.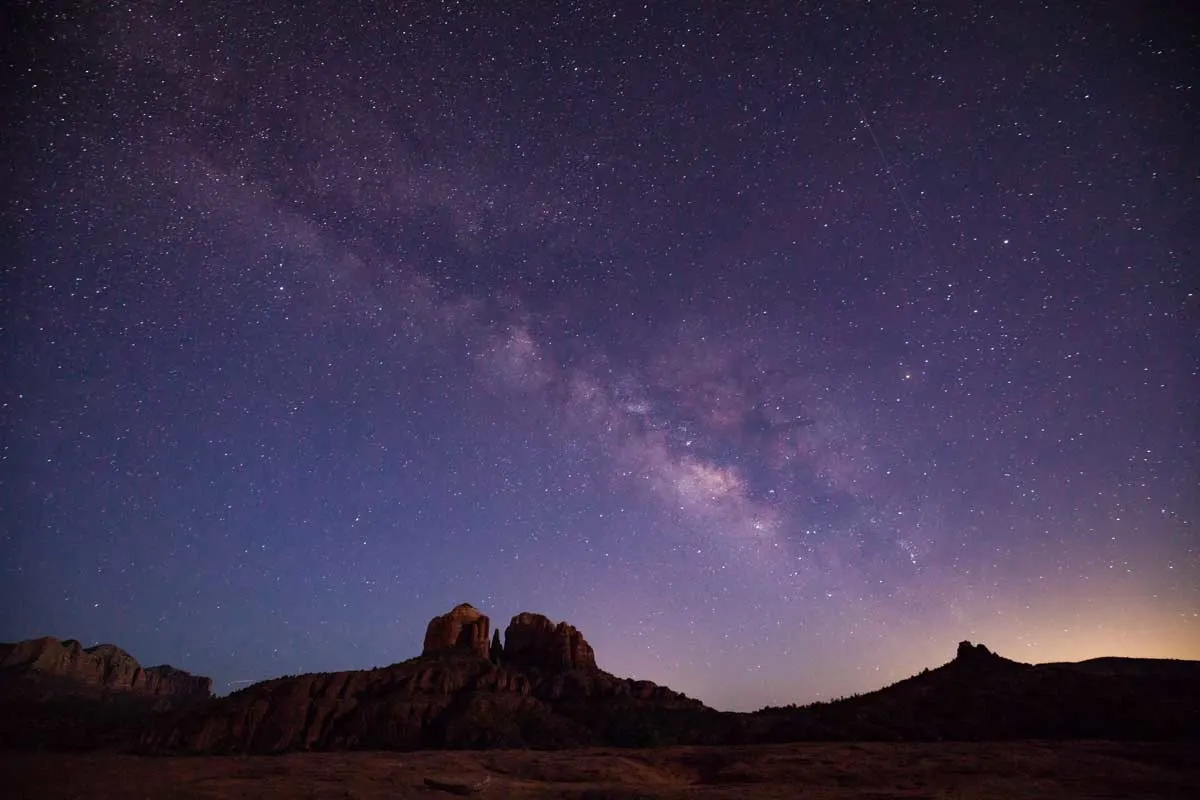 Day 3
Devils Bridge Sunrise Hike
On your last day in Sedona, it's another early start for a hike to Devil's Bridge. Devil's Bridge, one of Sedona's most photographed landscape features, is a natural sandstone arch bridge you can walk across.
Due to Devil's Bridge's popularity, sunrise is the best time to visit. Start your hike about one hour before sunrise from the Devil's Bridge parking lot. The hike is a 4.6-mile round-trip hike. Allow 1.5-3 hrs depending on how much time you want to spend at Devil's Bridge.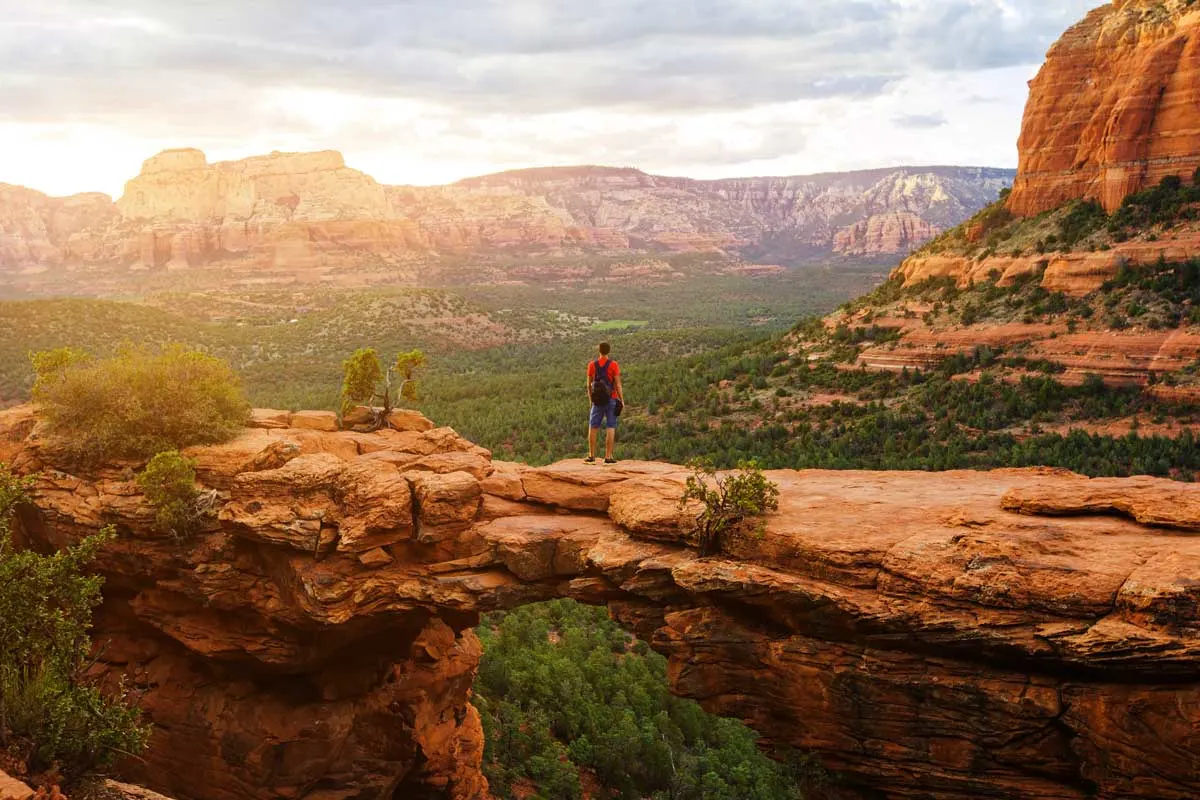 Breakfast
After your hike, when all the tourists are just setting off, settle in for breakfast. Reward yourself with an unhealthy breakfast at Sedonuts or an ultra-healthy breakfast at ChocolaTree Organic Eatery.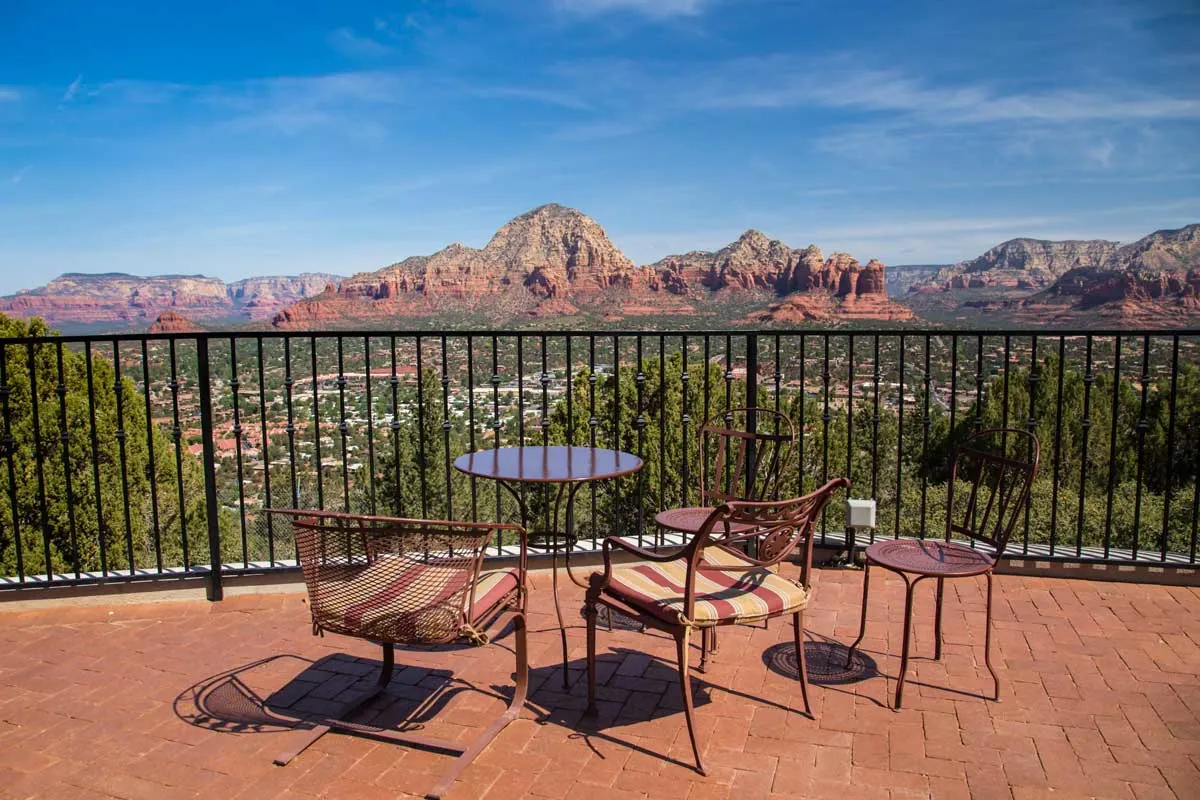 Lunch at Wildflower Bread Co
Head to Wildflower Bread Co. for a casual lunch. A relaxed bakery-style eatery with a sandwich and salad-focused menu popular for its freshly baked bread and aromatic coffees.
Afternoon Hike Bear Mountain or Wine Tour
On your last afternoon in Sedona, you have two wildly different options: hike Bear Mountain or winery hopping in Valley Verde.
Option 1 Hike Bear Mountain
Bear Mountain is a calf-killing, 4.9 miles out and back trail in the Coconino National Forest. It's a challenging but rewarding hike with three unique summits. This hike will take 4-5 hours.
Option 2 Winery Hopping in Verde Valley
Sedona's climate and landscape are perfect for growing grapes, and the region is known for exciting, flavorful wines. There are over 20 wineries along the Verde Valley Wine Trail.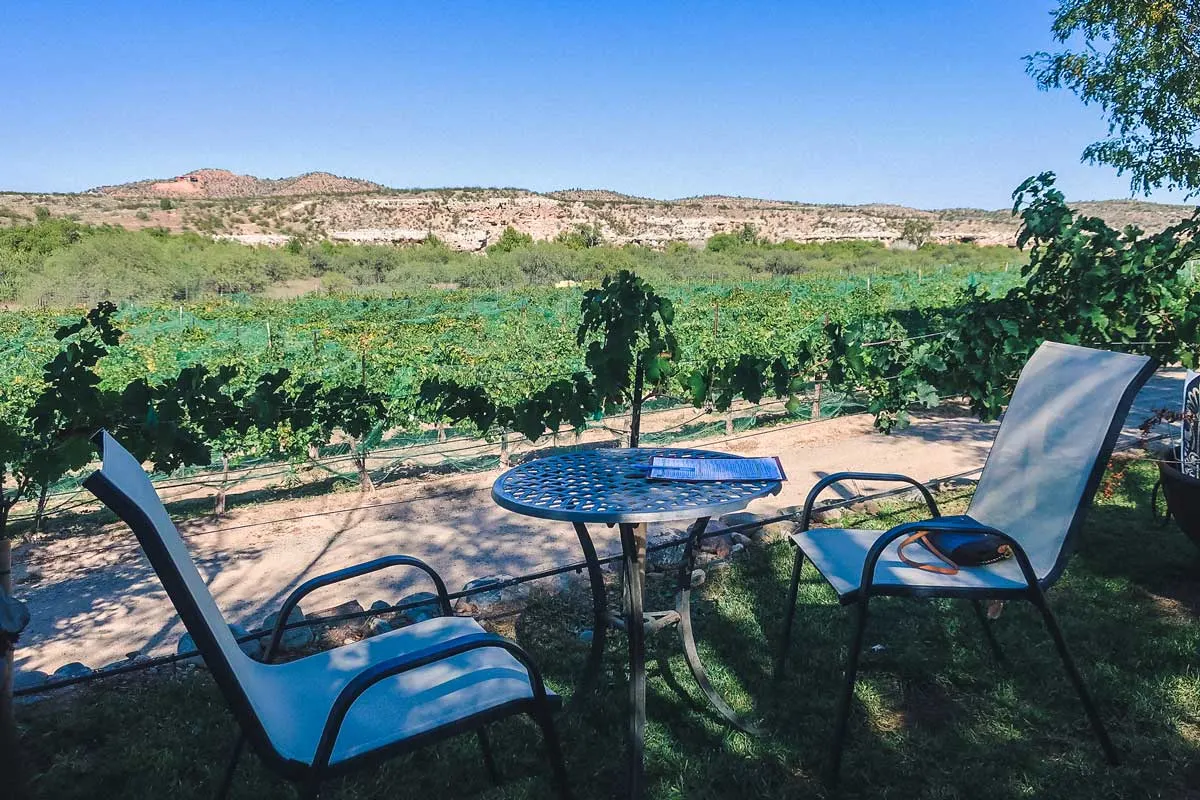 Page Springs Cellars is known for having fun events and live music on weekends. Alcantara Vineyards, reminiscent of a Tuscan farmhouse, is one of the most beautiful places in Sedona.
Sedona Winery Tour Recommendation
If you don't want to drive, you can take a 4 hr Jeep and Winery Tour. Starting at 3.00 PM, you'll get to taste some of the best wines in Sedona, followed by a sunset drive through the striking desert landscape.
Want something more energetic? Take a Water to Wine Tour. Kayaking down the scenic River Verde to the confluence of Oak Creek and the Verde River, you will visit the famous Alcantara Vineyards for a wine tasting. This tour starts at 1.00 PM and runs for 3-4 hrs. This tour can also be taken in the morning.
Dinner at Dahl & Di Luca
Whatever you decide to do with your afternoon, finish your last night in Sedona with dinner at Dahl & Di Luca Restaurant, an award-winning Italian restaurant.
Looking for More Great Hiking Vacations? Try these fabulous Hikes Near Nashville or Hiking in Lake Tahoe.
About the Author
Valentina Djordjevic
Valentina's Destinations was born from Valentina's obsession with meticulously researching, organizing and planning travel itineraries. Originally from Serbia, Valentina grew up in Chicago. She loves hunting down local restaurants, unique experiences, and hidden gems.