'The Venice of America' – Fort Lauderdale. The famous coastal city in Florida loved for the beachfront promenade "The Strip", upscale restaurants, bars and luxury hotels.
Fort Lauderdale is too often compared with the nearby city of Miami. Sure, there's so much to see, as well as lots of very cool free things to do in Miami. However, Fort Lauderdale also boasts long stretches of iconic white palm-fringed beaches and activities to rival the Magic City.
There are loads of fun and exciting things to do in the vibrant city. But for those who want to wander a little further afield; there are some fantastic Fort Lauderdale tours and day trips, many a short drive from the centre.
Slightly longer day trips such as Key West would be perfect for those including Fort Lauderdale or Key West on a Florida road trip.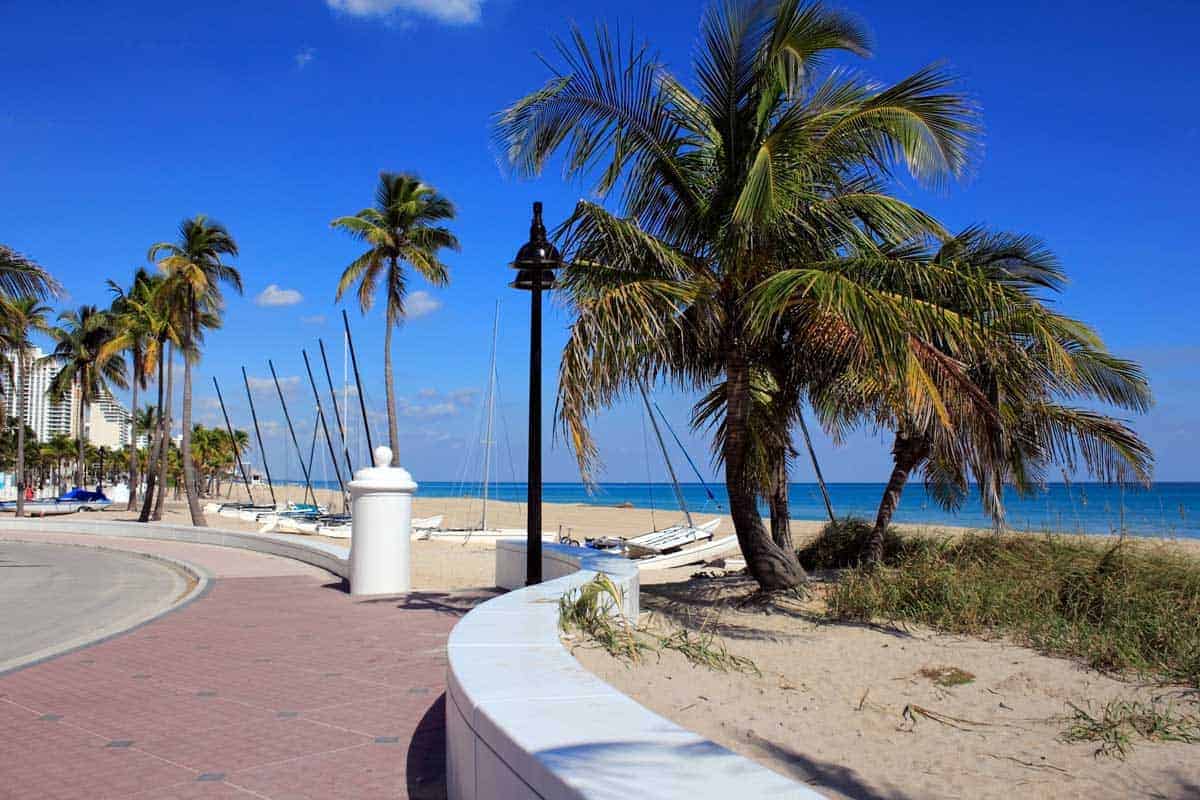 We have partnered with Hotels.com to share with you five of the best day trips from Fort Lauderdale to help you plan an unforgettable vacation.
Where To Stay In Fort Lauderdale
One of the USA's most popular vacation destinations, Fort Lauderdale is constantly evolving with not just sunseekers, but also the adventure traveller in mind. As a result, more so than ever, there are plenty of fantastic hotels in Fort Lauderdale to choose from.
If you want to stay in the hub of the action, plan your stay around Central Beach. Fort Lauderdale is renown for its beautiful, social beaches and Central Beach is by far the most popular.
Here, you'll enjoy a wide variety of restaurants, food stalls and beach bars where you can kick back and enjoy the local culture.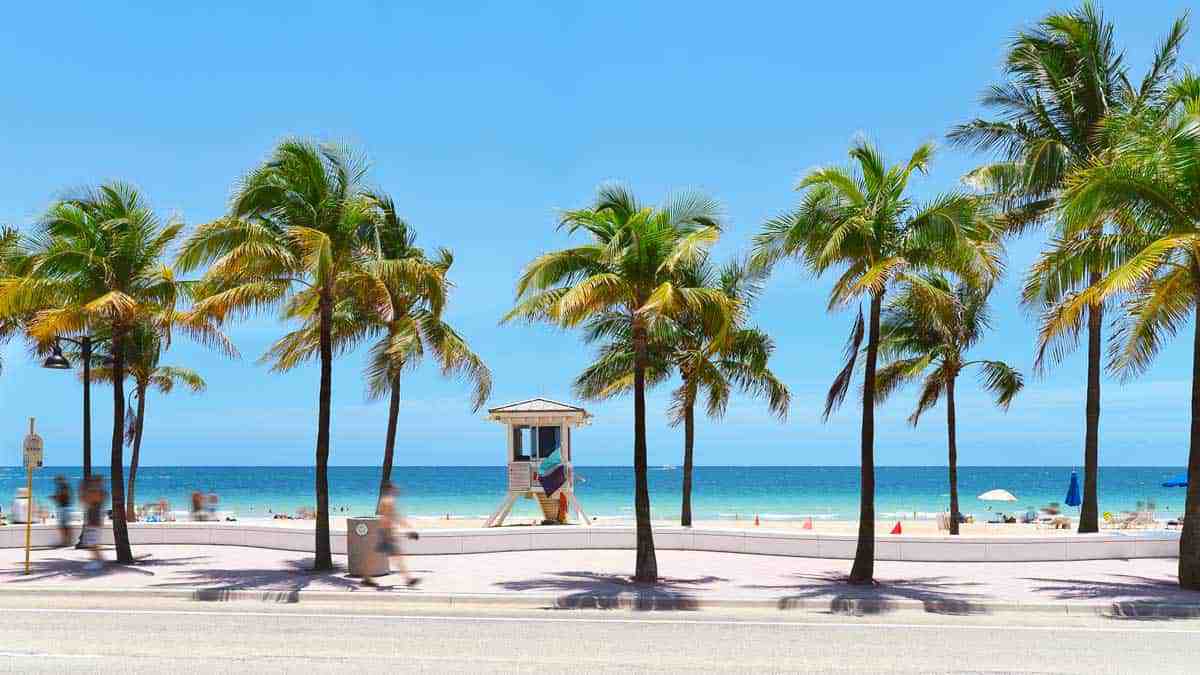 Another popular area to stay is Las Olas. Located between downtown Fort Lauderdale and the shoreline, Las Olas lays claim to being one of the most beautiful areas of the city. The boulevard, historic sights, art galleries and waterfront restaurants keep travellers coming back time and again.
5 Of The Best Fort Lauderdale Day Trips
While there are many exciting Fort Lauderdale sightseeing tours and day trips to enjoy, we've narrowed down five of the best day trips to really enhance your holiday.
Day Trip To The Bahamas From Fort Lauderdale
Many don't realise, the exotic Bahamas is only 300 kilometres from Fort Lauderdale. A day trip to the Bahamas promises an idyllic escape from the mainland to the paradise island for the day.
Hop on board a high-speed catamaran and enjoy a relaxing day in the sun as the ferry scoots you across the Atlantic Ocean to the white sandy beaches of the Bahamas.
Once on the island, you will receive a day pass to the Hilton at World Resorts Bimini where you can enjoy full use of the beach, pool, a wide variety of water-sports, beautiful views and tasty food.
Everglades Wildlife Safari
The Everglades is a 1.5 million acre wetland preserve located 1.5-hours outside of Fort Lauderdale.
The wild flora and fauna in the Everglades is a treat for both nature-lovers and adventure-junkies. You can choose to enjoy a wildlife safari in the Everglades; nature walks with an airboat ride or even a cruise.
The beautiful natural area offers something extraordinary for travellers. The marshes and swamps bring you up close with alligators, manatees and dolphins, turtles and a variety of wetland birds.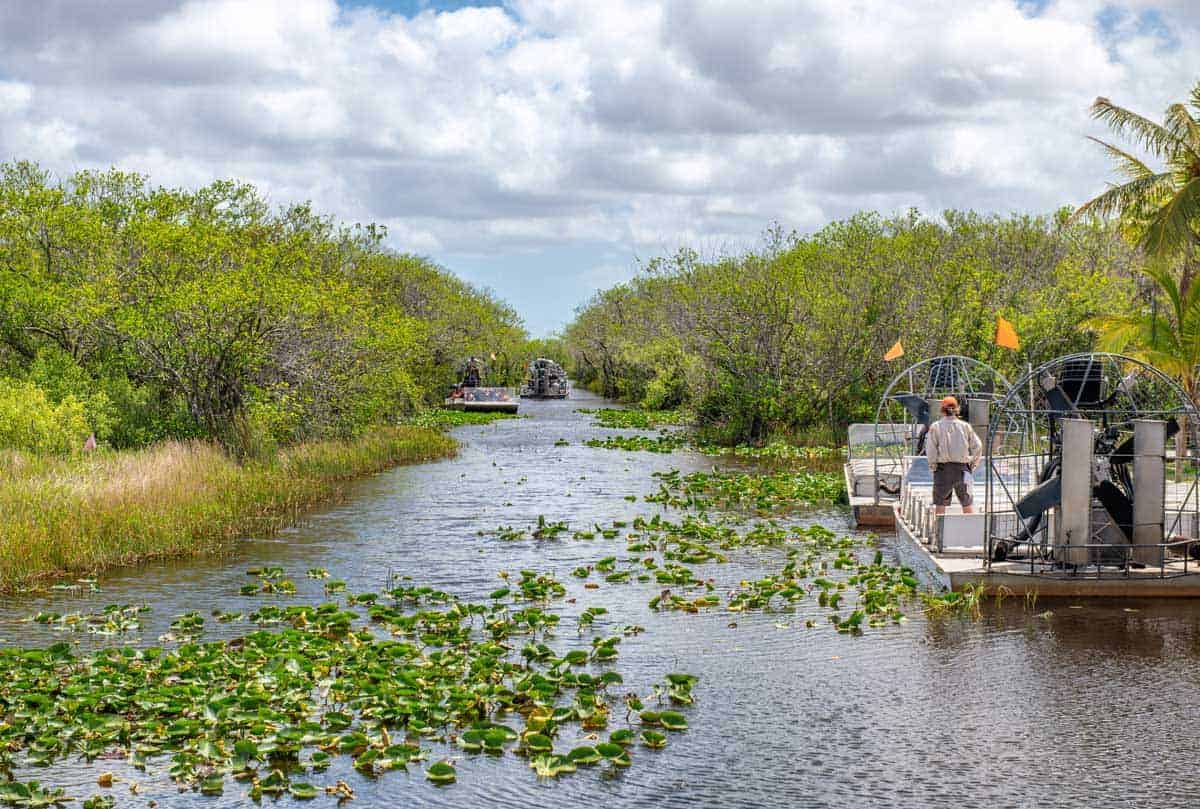 See an ancient forest of towering Cypress trees and learn about the diversity of flora and fauna in the Everglades National Park.
Handy tip: Although they have a similar name, the Port Everglades day cruises do not depart from the Everglades wetland areas.
Deep-Sea Fishing Boat Trip, Fort Lauderdale
As a coastal city, it's no wonder one of the top activities to do in Fort Lauderdale is on the ocean. If you're looking for an ocean-centric day trip; deep-sea fishing is a very exciting day on the water.
A deep-sea fishing trip is a unique experience whether with the whole family or group of friends – A fun alternative to a day on the beach.
Experience Fort Lauderdale from a different perspective and the exhilaration of catch and release game fishing. You might even catch dinner. With a professional crew at hand, you don't need any prior experience.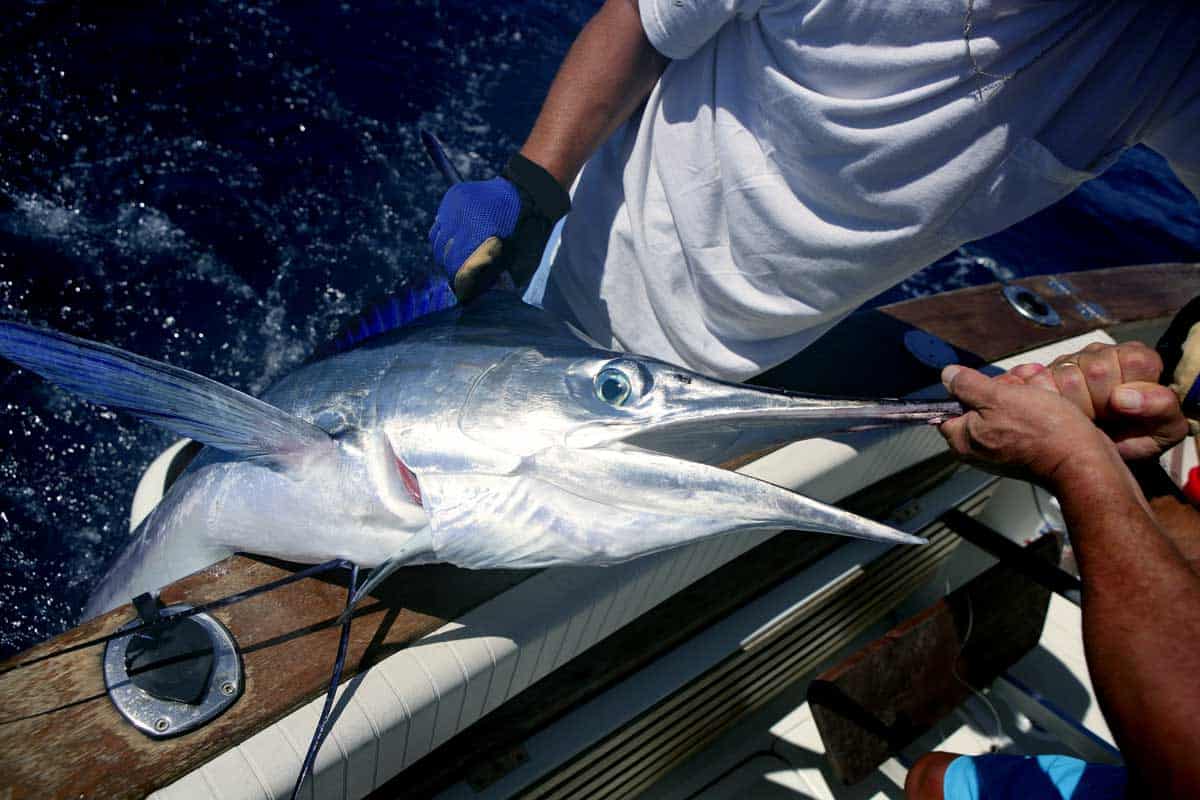 There are lots of game fishing charters from Fort Lauderdale ranging from half to full day. Charters should include all your fishing gear and fishing licence.
Handy tip: If you do suffer from motion sickness, you don't have to miss out. There are tried and tested sea-sick preventions to make sure you enjoy your day on the water.
Fort Lauderdale Tours To Key West
Key West is the southernmost city in the United States and offers a fabulous day trip from Fort Lauderdale. A perfect mix of land and sea.
Many people take a day trip from Fort Lauderdale to Key West to enjoy the laid-back Caribbean atmosphere. Others, to enjoy the journey there.
On the trip down you will travel through the Florida Keys – crossing 34 islands and 42 bridges. Travel over the 7 Mile Bridge – the longest in the world flanked by stunning views of the Atlantic Ocean to the east and the emerald waters of the Gulf of Mexico to the west.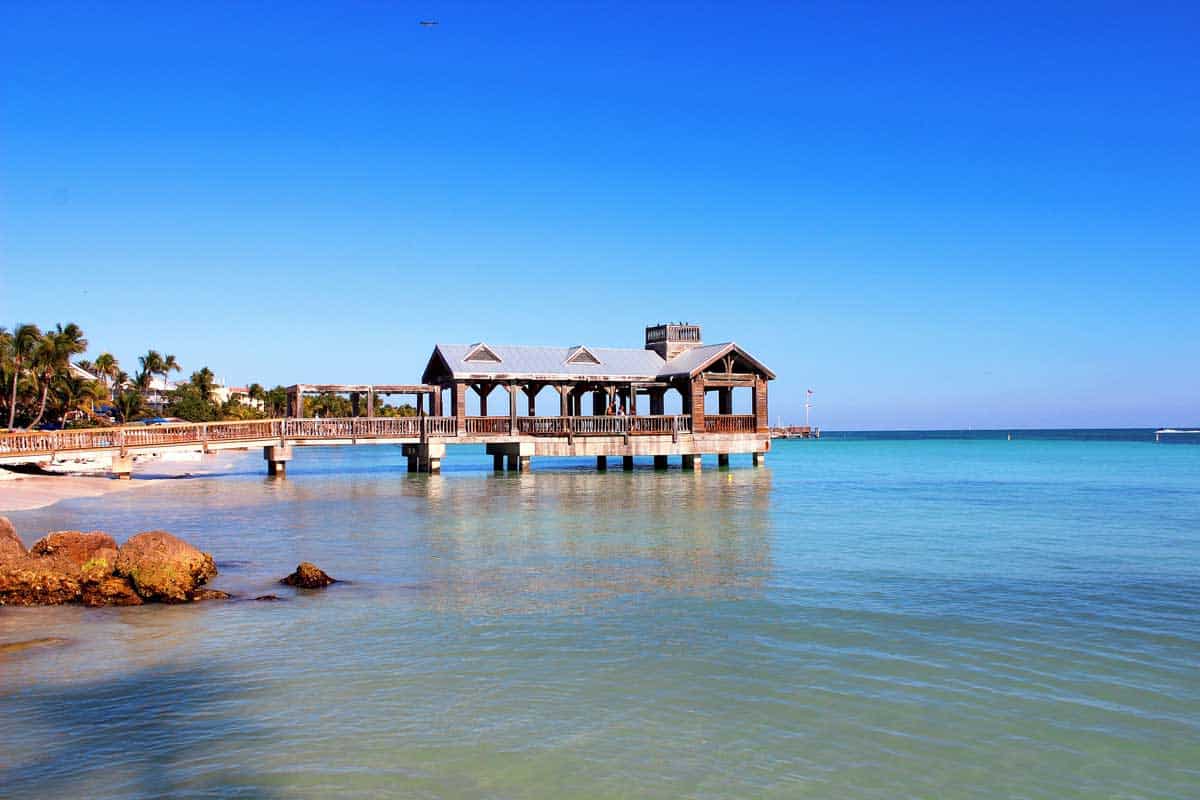 With a good part of the day to explore Key West, you can hop from one trendy café to another, soak up some rays on the beach and enjoy the festive atmosphere in Mallory Square.
If you're more of an outdoor enthusiast than a casual stroller or beach bum, take your pick from activities like kayaking and dolphin-watching.
Miami Day Trips From Fort Lauderdale
A Miami day trip from Fort Lauderdale is perhaps one of the most popular day trips for visitors – and for a good reason.
Only a short distance from one another and so often compared, you will find a surprising number of experiences unique to each city.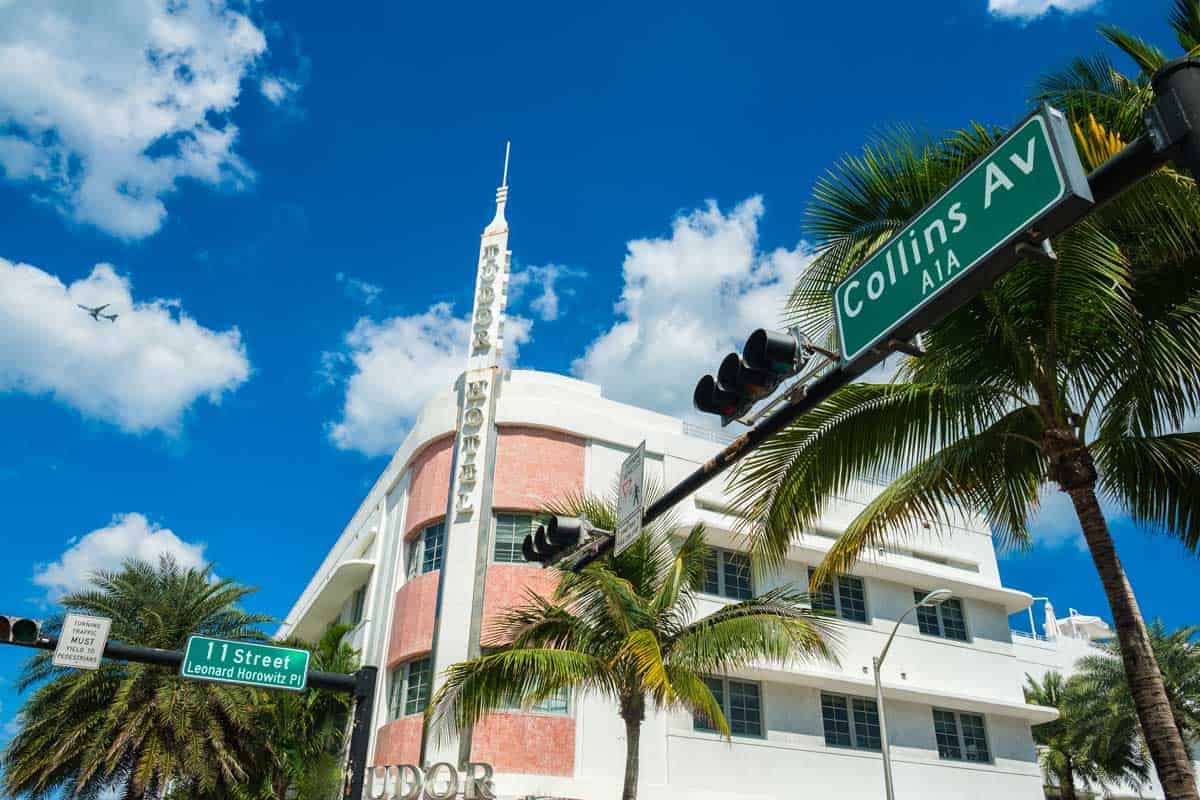 Although Miami is known as a beach paradise, the city itself is full of hidden gems. There are so many things to do in Miami from the vibrant Art Deco District to the sophisticated stretch of beachfront. Hip markets and galleries, street art walks and of course, Little Havana.
Less than 45 minutes from Fort Lauderdale, it's an easy day trip to organise on your own steam.
Fort Lauderdale Excursions
Too often, people focus on Miami without realising the lively city of Fort Lauderdale is a stone's throw away. Fort Lauderdale promises long, relaxing days in the sun and festive nights. It is also the jump point for a wide variety of incredible day trips.
These are only five Fort Lauderdale trips which will enhance your vacation. Whether you're a solo traveller, family, couple or group; there are loads of day trips from Fort Lauderdale to suit all interests and budgets.