Miami has a reputation for being notoriously expensive for both visitors and locals. But with a little know-how, Miami is still well within reach of the average traveller.
There are plenty of things to do in Miami without breaking the budget. But as we all know; the best things in life are free, and you'd be surprised at the number of free things to do in Miami.
We have partnered with Hotels.com to bring you 21 fabulous and free things to do in Miami so you don't have to scrimp on the good times in the Magic City.

Best Places to Stay in Miami
While Miami has no shortage of high end and luxury accommodation on offer, don't let that dissuade you. More and more, we are finding great hotel deals in Miami no matter what style of accommodation you are looking for, including a diverse range of gay-friendly hotels – a testament to the ongoing strength of Miami's LGBT community. These are some of the best places to stay in Miami for visitors.
Miami Beach – Miami Beach and Mid Beach, for notable hotels, great dining, and glitzy festivals. Head north of the more famous South Beach and you'll also find the beaches a little less crowded.
South Beach (& The Art Deco District) – Without a doubt, South Beach is Miami's premier tourist and nightlife hub. As diverse as the people who frequent the area, South Beach is continually evolving and has hotels for every taste and budget.
Downtown Miami – Reinventing itself from simply a business district, Downtown Miami is well connected (especially to the cruise port) has loads of attractions, vibrant nightlife and great dining. It's also the place to stay if you are in town for Miami's hottest events, exhibitions or shows.
Brickell – Miami's most up and coming neighbourhood, many consider Brickell Miami's best secret. Great dining, modern cafes, unique boutiques and a relaxed inner-city neighbourhood vibe. It's not surprising Brickell is dubbed the "Manhattan of Miami".
Design District – In northeastern Downtown – Miami Mid-Town, the Design District embodies innovation, design, fashion, and gastronomy. Considered a luxury area of Downtown, the Design District is where you want to be for high end shopping and luxe culinary experiences set against chic, modern architecture.
Coconut Grove – The most historic and one of the most luxurious and exclusive areas of Miami, Coconut Grove is also one of Miami's greenest spaces. There are plenty of stunning gardens and parks such as Vizcaya Museum & Gardens as well as an eclectic mix of restaurants, galleries and cafes.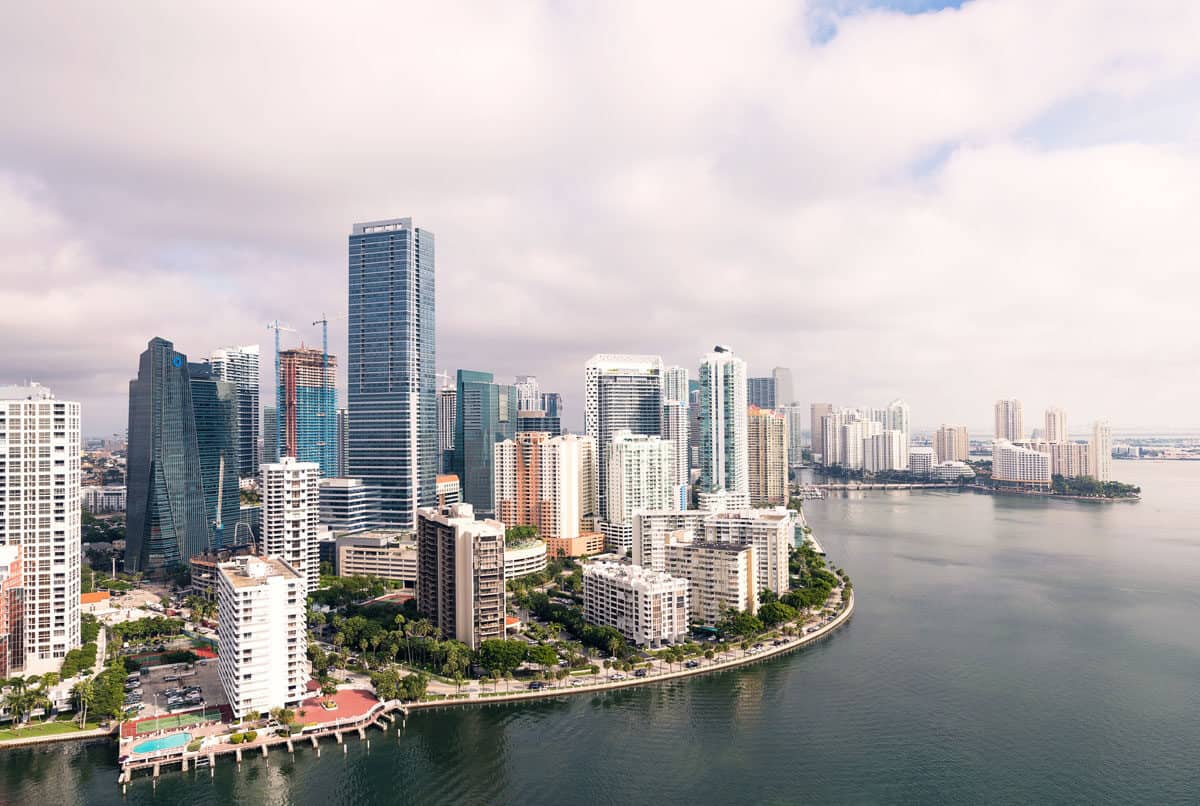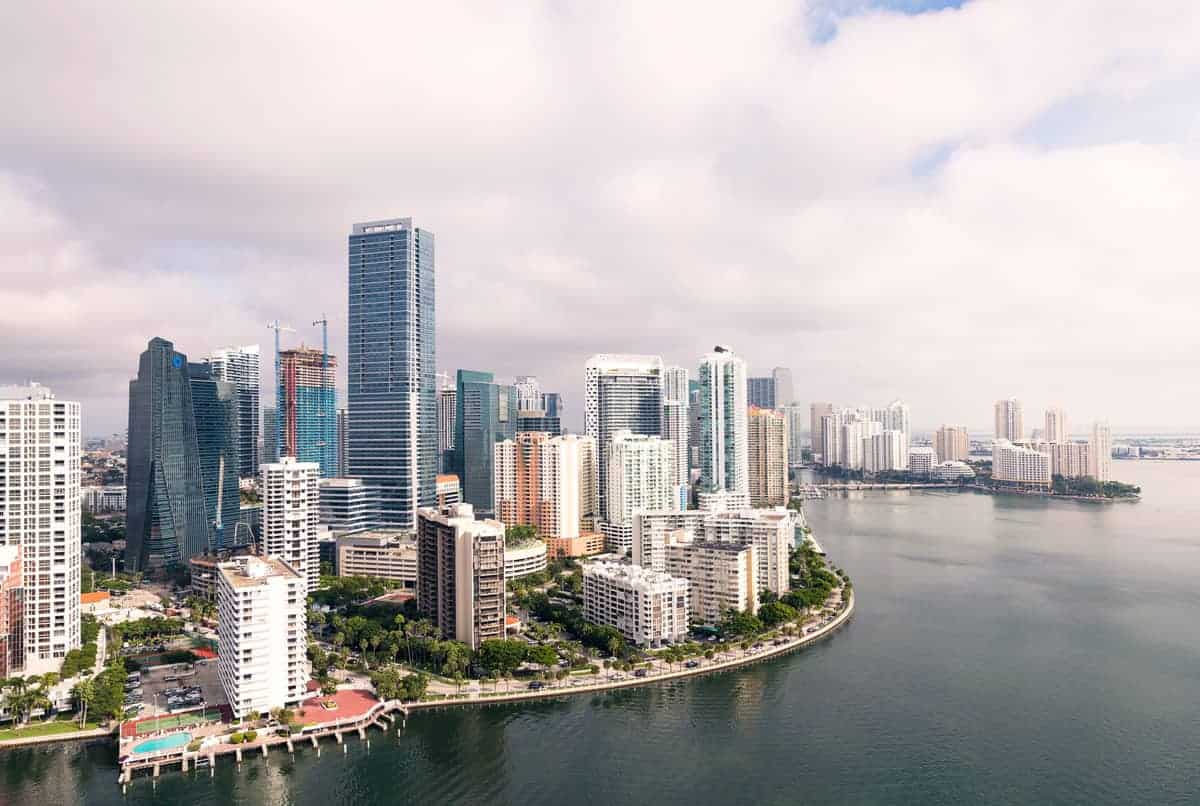 21 Free Things to do in Miami
Self Guided & Free Miami Walking Tours
Miami is brimming with interesting walking routes, and there are loads of self-guided walking tours options for visitors. Here are some of the more popular free self-guided tour options but we have also included lots more throughout the article.
Walking Tour of the Miami Art Deco District
South Beach Miami has the most extensive collection of Art Deco architecture in the world. The Miami Architectural District, declared a historic district in 1979, transports us back to a truly golden era.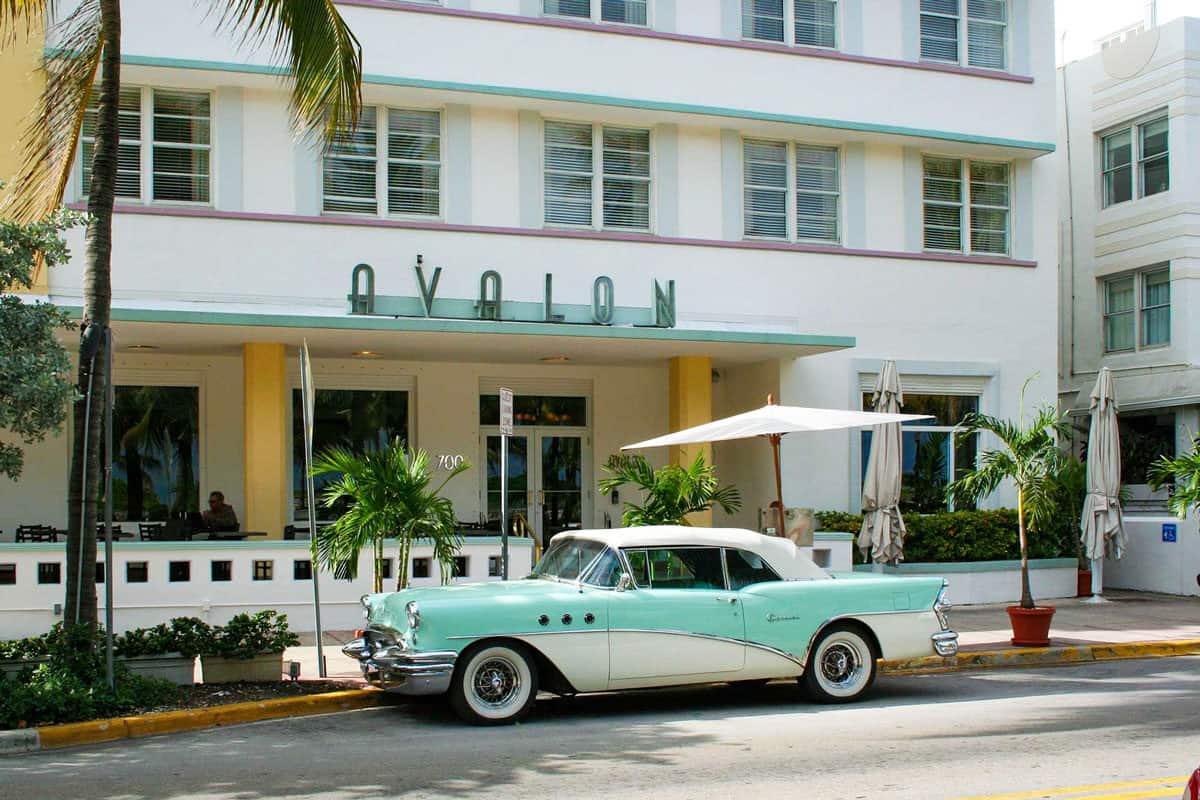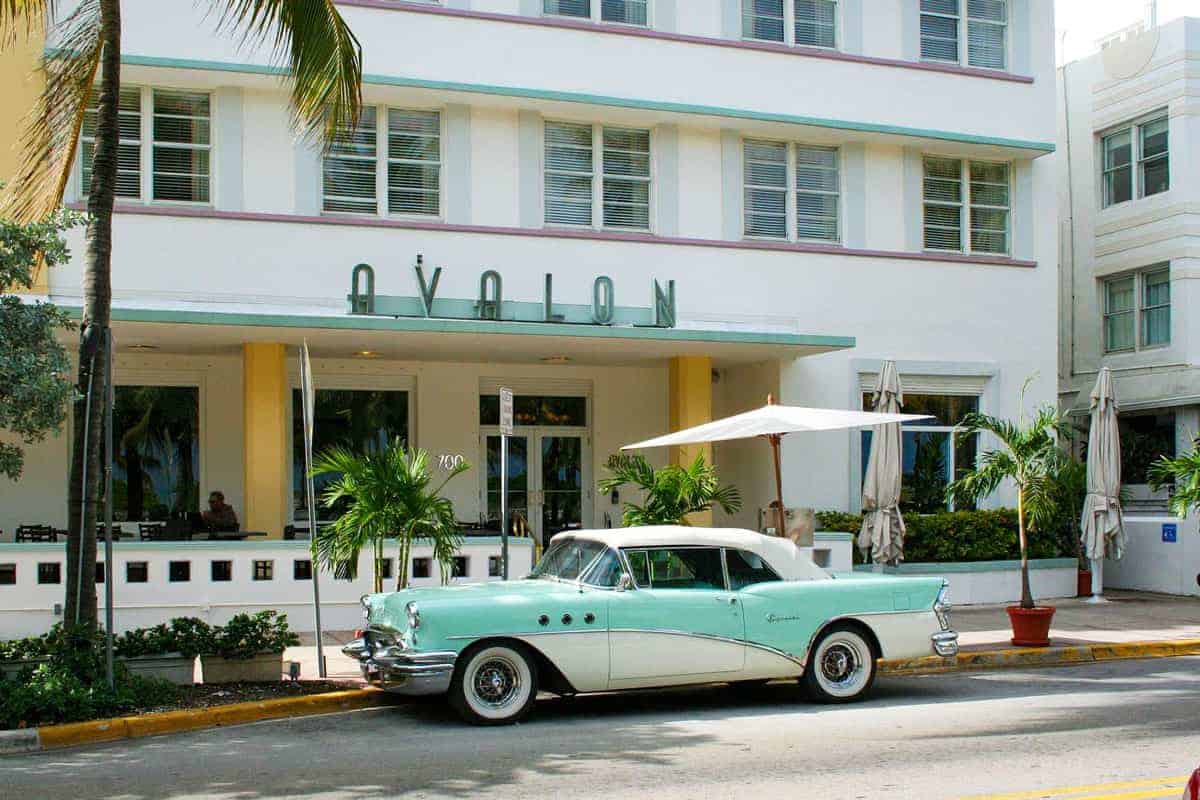 With over 960 stunning historic buildings to discover, it's enough to keep even novice architecture buffs entertained. This self-guided walking tour of the Art Deco District will take you to Miami's most beautiful historic buildings.
Pop into the Art Deco Welcome Centre at 1001 Ocean Dr, Miami Beach, FL before you head off for additional tips and maps of the area.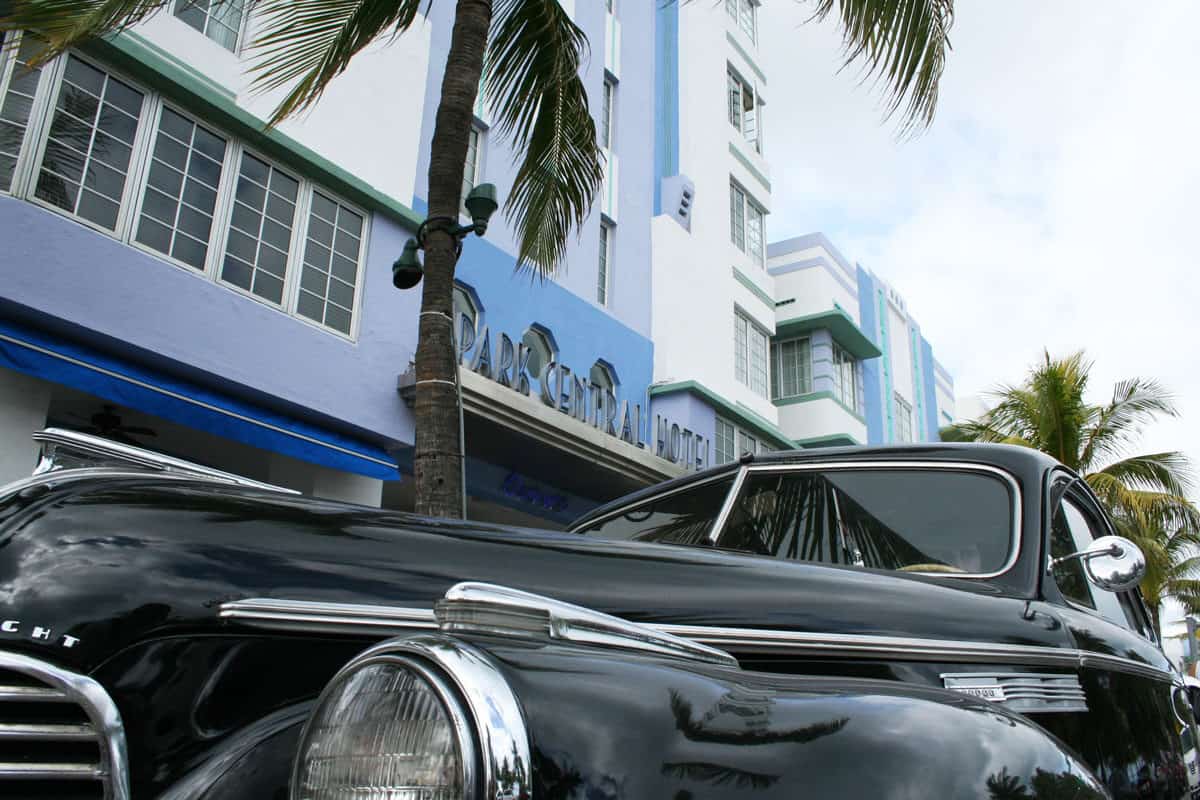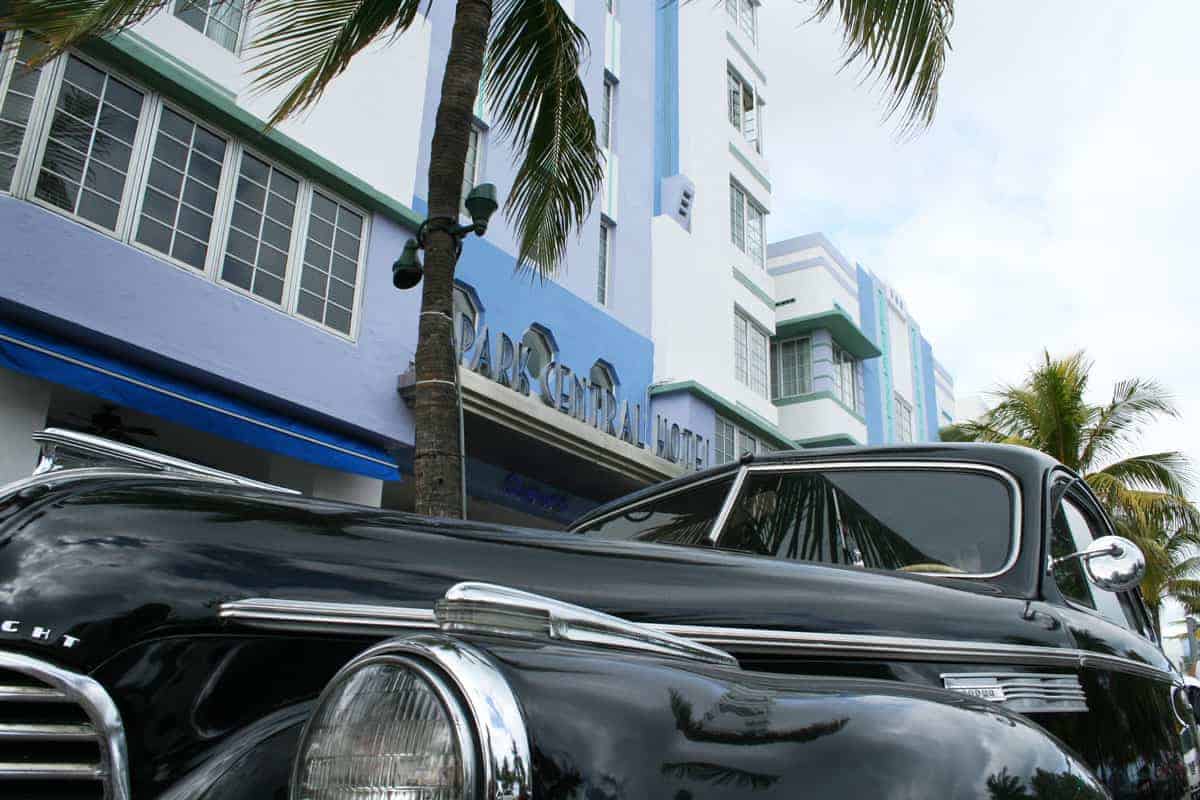 Wynwood Street Art Walking Tour
The former run-down garment manufacturing district of Wynwood has found a new lease of life as Miami's premier arts district.
Attracting artisans from all walks of life, Wynwood brings together a colourful collective of street performers, hip cafe's, breweries, galleries, and boutiques.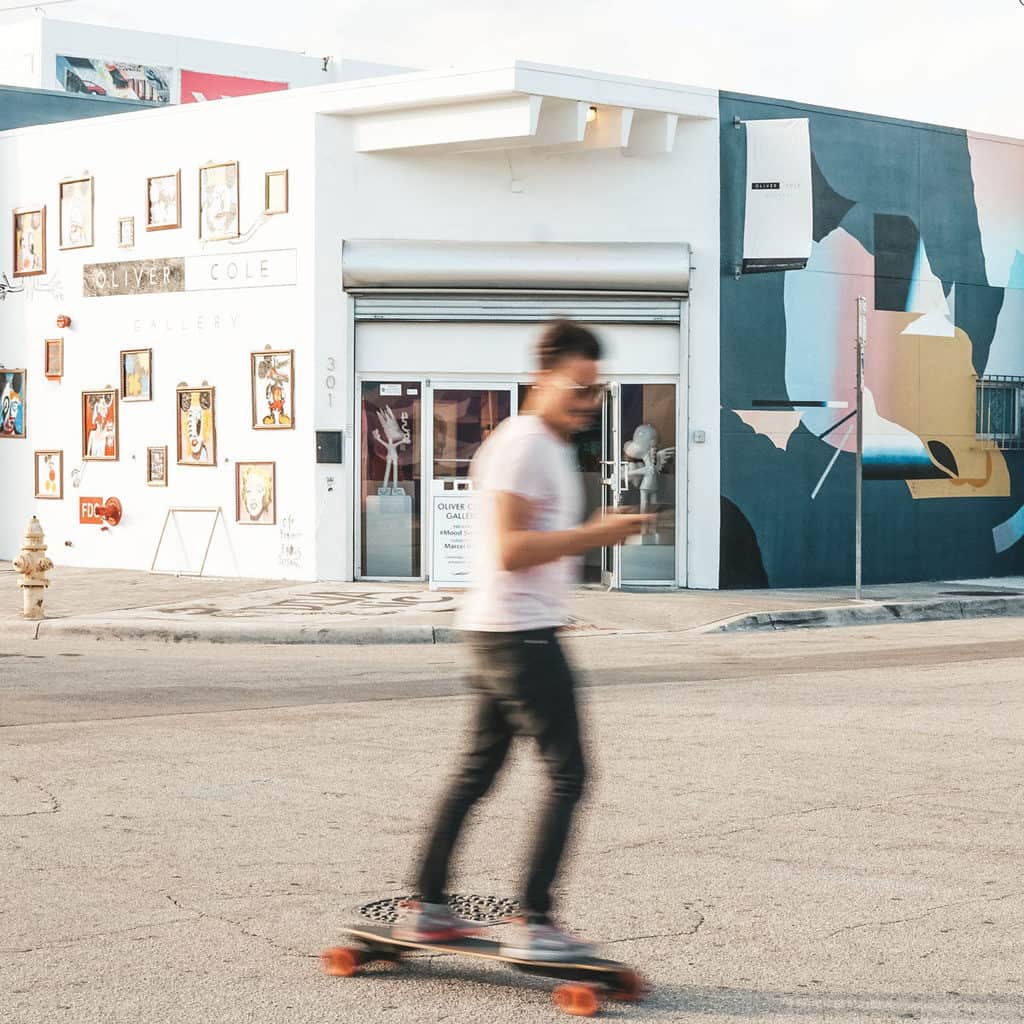 But the most notable aspect of Wynwood is the Wynwood Walls. A collection of colourful, larger than life murals by more than 50 of the world's best street and graffiti artists.
This self-guided walking tour of the Wynwood mural district guides you through each mural with background on each of the works.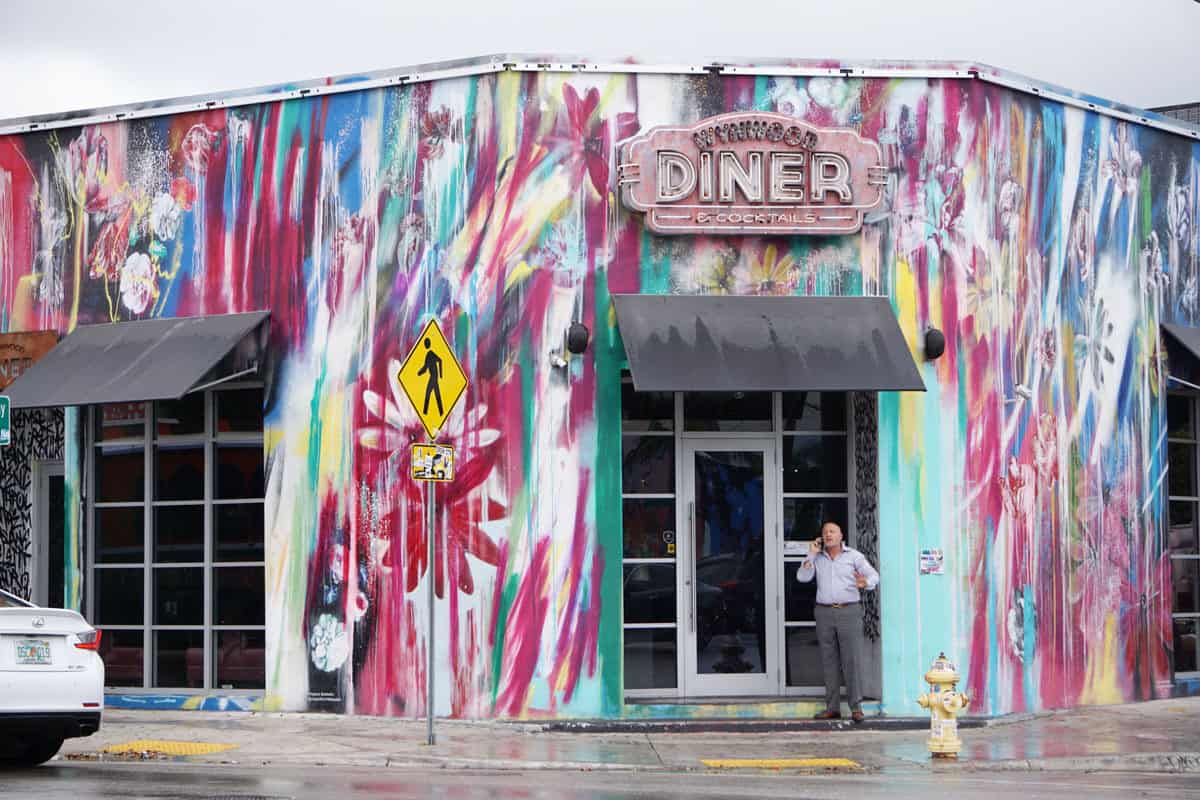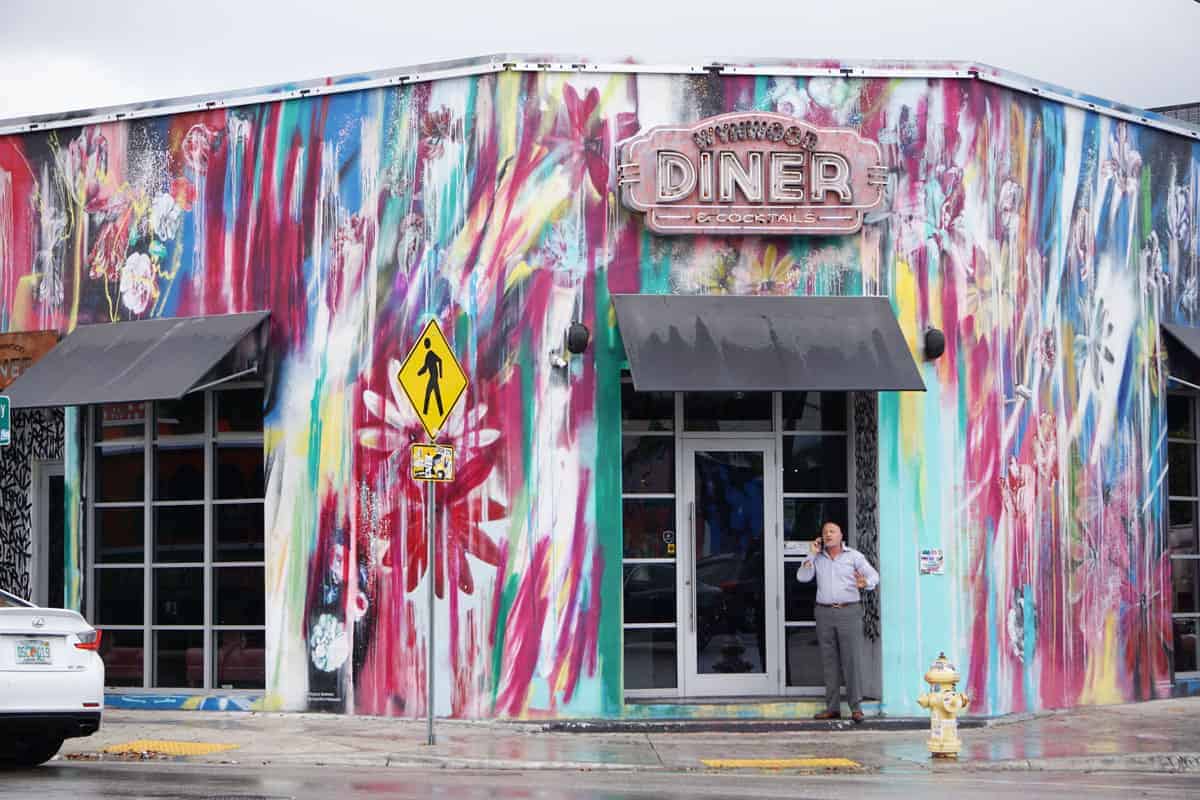 Get Around Downtown on the Metromover
Escape the heat and explore downtown Miami from a different vantage point. Since 1986, the iconic electric-powered Metromover has been offering free public transport to over 40,000 passengers each day (unlike the Metrorail which costs – do not confuse the two).
Running 7km (4.4miles) between north and south from the Financial District to Edgewater, there are 20 stops where you can jump off and explore downtown Miami.
Check out the American Airlines Arena, the open-air Bayside Marketplace or take a free Downtown Miami Waterfront Walking Tour.
You can find the Metromover map of stations here. Note: the Metromover does not operate in the South Beach or Wynwood areas. It only covers downtown Miami.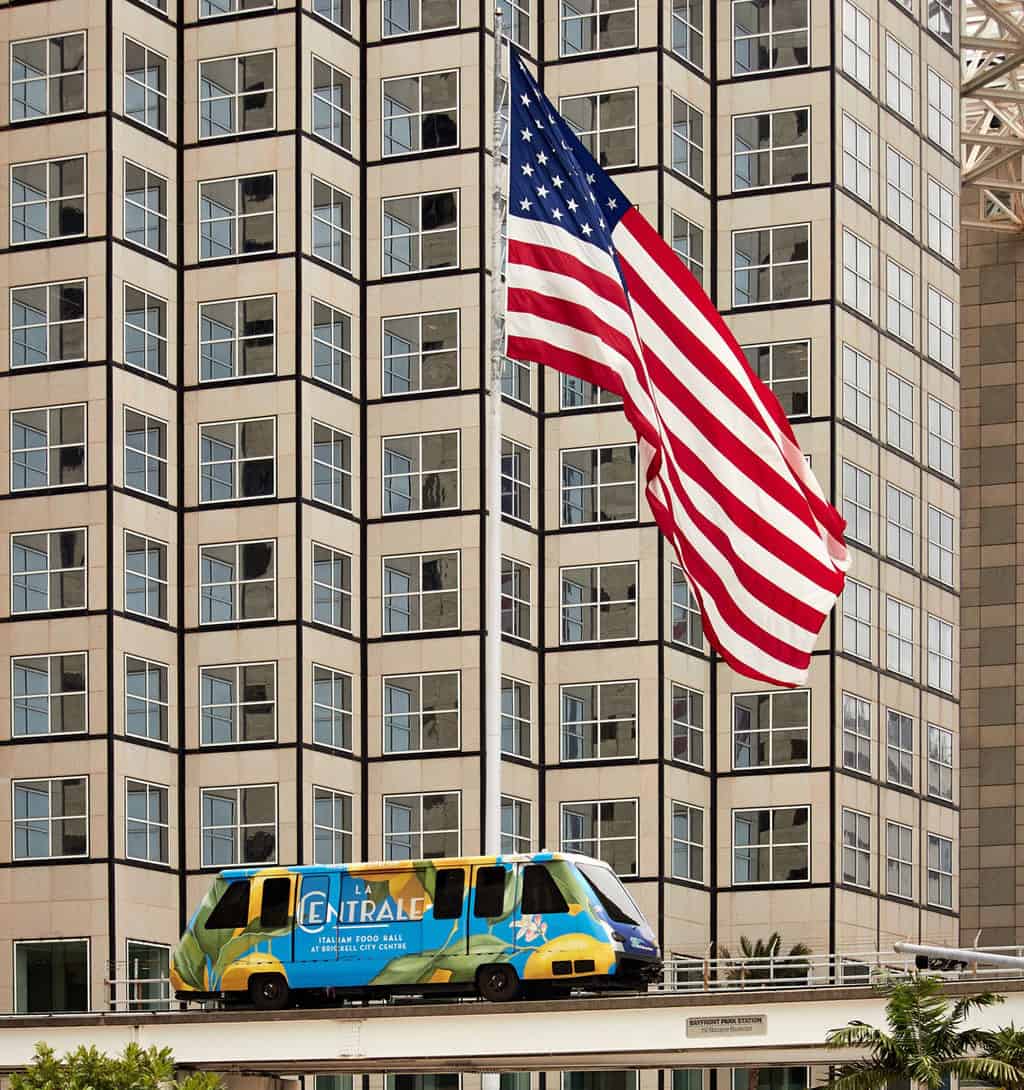 Markets
Wynwood Art Walk
Every second Saturday, Wynwood becomes one big block party. Thousands of people descend on the streets of the arts district for art, food, music, and culture for the Wynwood Art Walk.
Starting from 6.00 pm; the party atmosphere kicks off with live music, food trucks galore, market stalls and pop-ups.
You'll also find over 400 business, including local galleries, studios and unique retail shops open their doors after hours to the public until late in the evening.
You can find out more about the Wynwood Art Walk here.
Where? 2520 NW 2nd Ave, Miami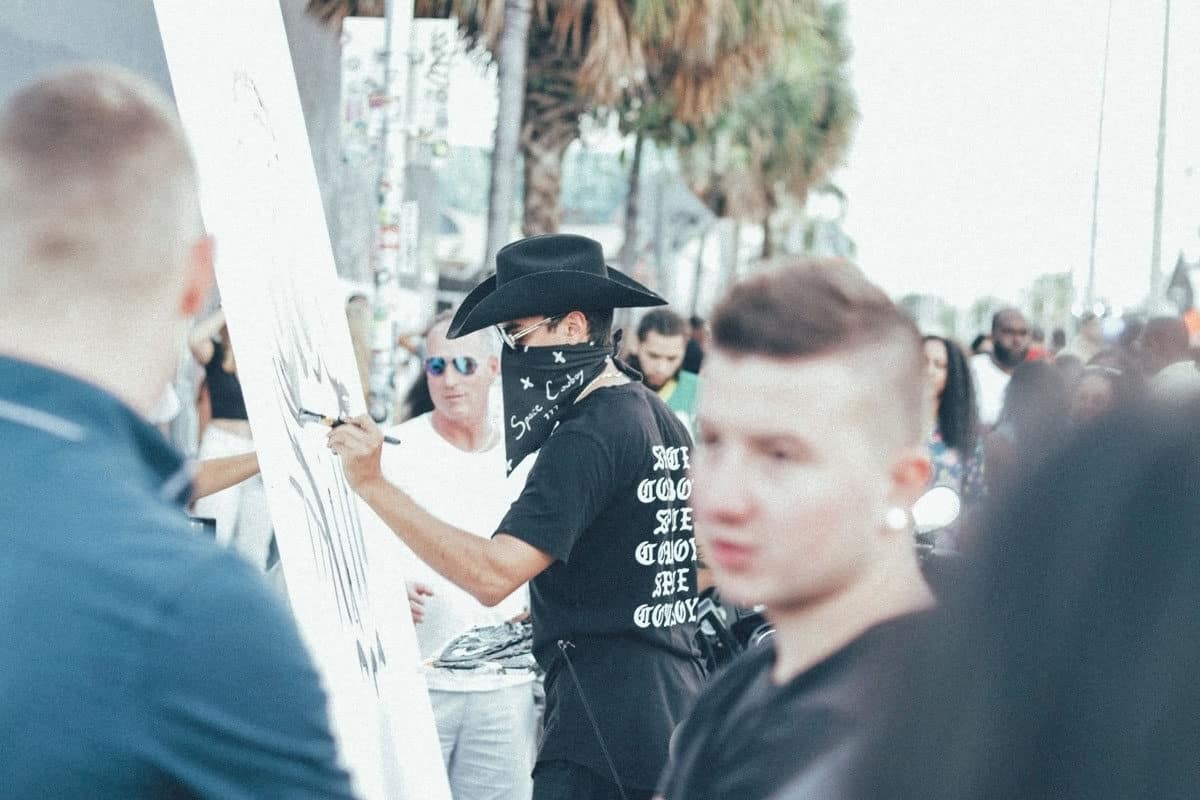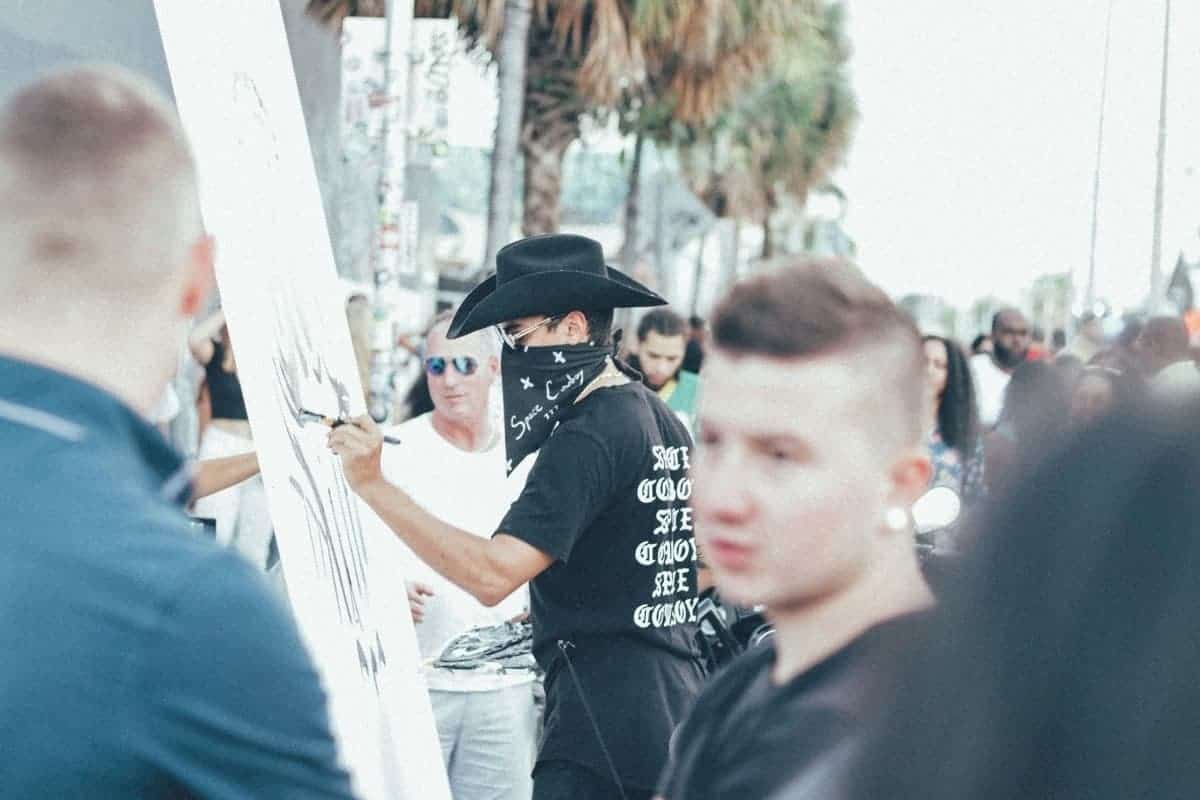 Redland Market Village
From Thursday to Sunday take a stroll around Redland Market Village, a family-owned and operated indoor and outdoor market since 1987.
Covering over 27 acres, Redland is a flea market with both new and used goods and an extensive Farmers Market. There are also over 22 international food trucks and live entertainment.
Where? 24420 S Dixie Hwy, Homestead, FL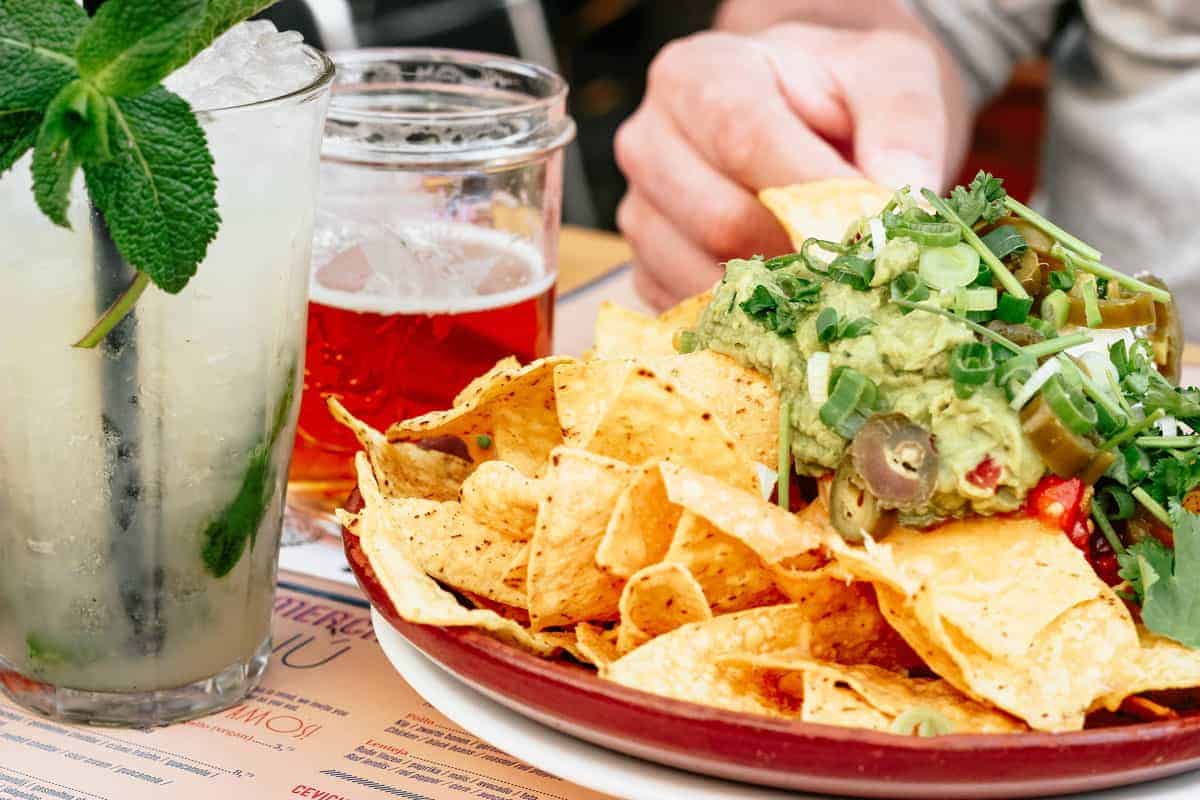 Cultural Street Parties & Festivals
Viernes Culturales in Little Havana
The third Friday of every month is the time to be in Little Havana for Miami's favourite festival – the monthly block party Viernes Cultural (Cultural Friday).
From 7.00 PM locals hit the streets on Calle 8 between 13th and 17th Avenues in a celebration of Cuban culture. Calle Ocho comes alive with live music, dancing, local vendors, loads of delicious Cuban food and of course – dominoes.
See the Viernes Culturales website for more information. You'll also find information about a free walking tour of Little Havana.
Where? Domino Plaza (Calle 8, between 13th and 17th avenue)
Sounds of Little Haiti
If you have any energy left, the Little Haiti Cultural Center also hosts a vibrant festival-style street party on the third Friday of every month in Downtown Little Haiti. The free outdoor concert is a celebration of Haitian culture in Miami.
The night kicks off with the sounding of the conch shell which quickly elevates into festival mode with DJ's, live music, dancing, Haitian food and Haitian spices, and arts and crafts vendors.
See the Little Haiti Cultural Centre Website for details.
Where? 212 NE 59th Terrace
Music and Dance
Take a Free Salsa Class
Bachata Tuesdays at the Ball & Chain
Opening in 1935; the famous Ball & Chain Bar and Lounge in Little Havana has been restored to become one of the best bars in Miami. With a jazz and salsa ladened calendar of events each week, any time is a great time to pop into this iconic club.
Pop in on a Tuesday evening though for some pointers on how to Bachata, a slower, more sensual version of salsa. Bachata Tuesdays at the Ball & Chain are a great introduction into the iconic Cuban dance.
The free one-hour classes are taught by the Ball & Chain's in-house salsa dancers and kick off at 9.00 pm every Tuesday.
The historic jazz club also hosts free concerts throughout the week in its back patio bandshell which is a massive open pineapple.
See the Ball & Chain calendar for details and more events.
Where? 1513 SW 8th St, Miami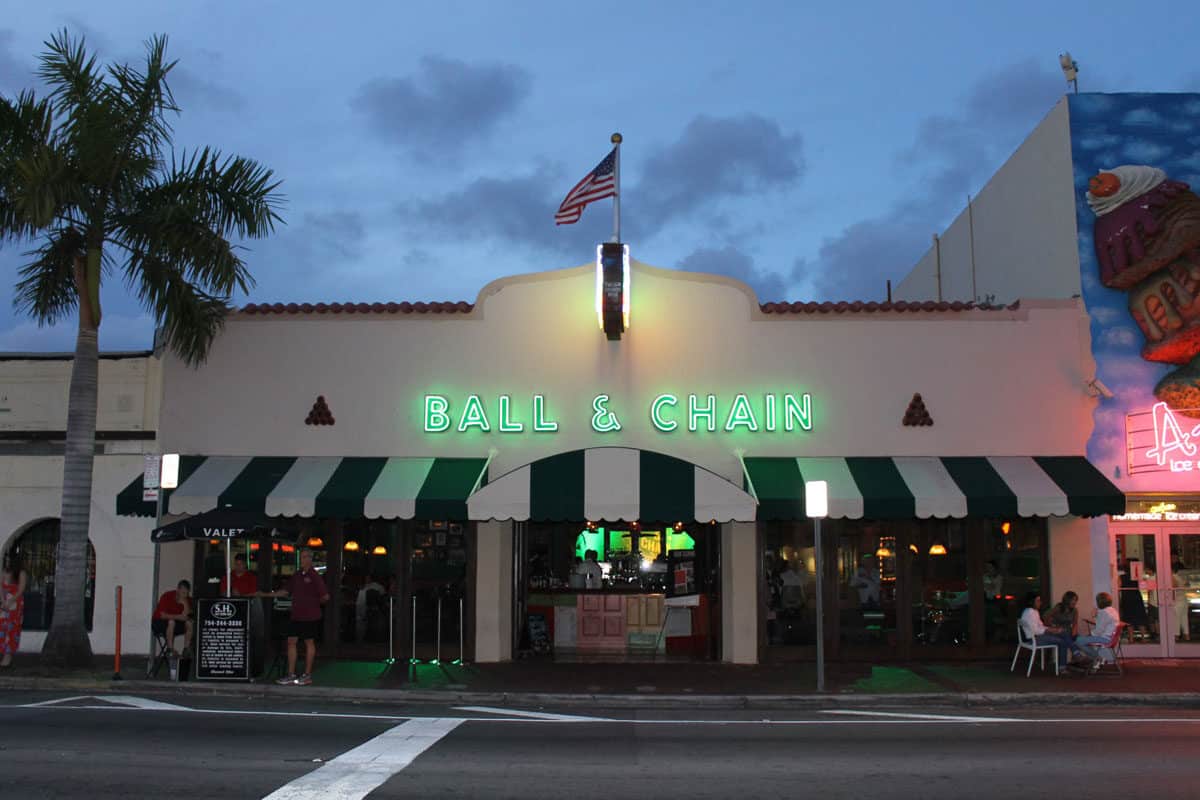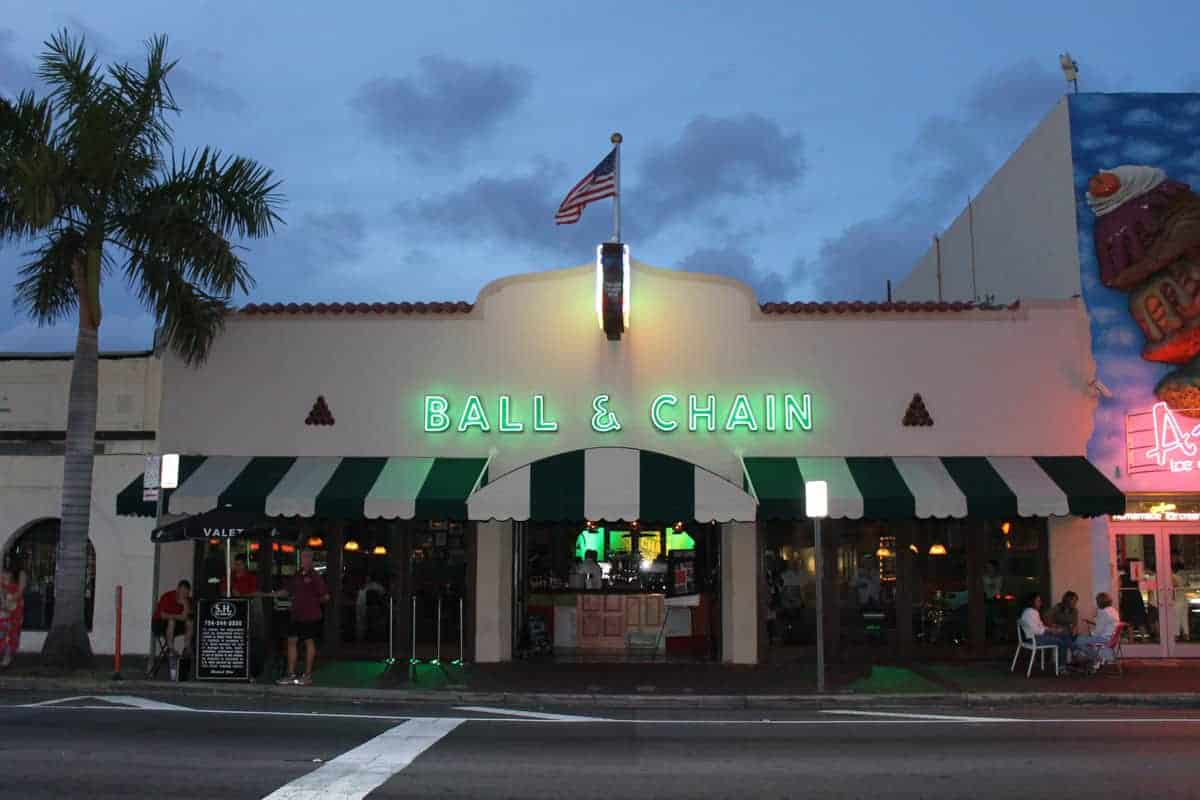 InterContinental Salsa Friday
Head to the Bluewater rooftop cafe at the InterContinental Miami on a Friday for live salsa. Starting from 6 pm until 10 pm, professional salsa dancers and instructors are on hand to teach you a step or two accompanied by a live band.
There is even an on-site cigar roller should you feel the need for a freshly rolled stogie. Entry is free.
Where? 100 Chopin Plaza, Miami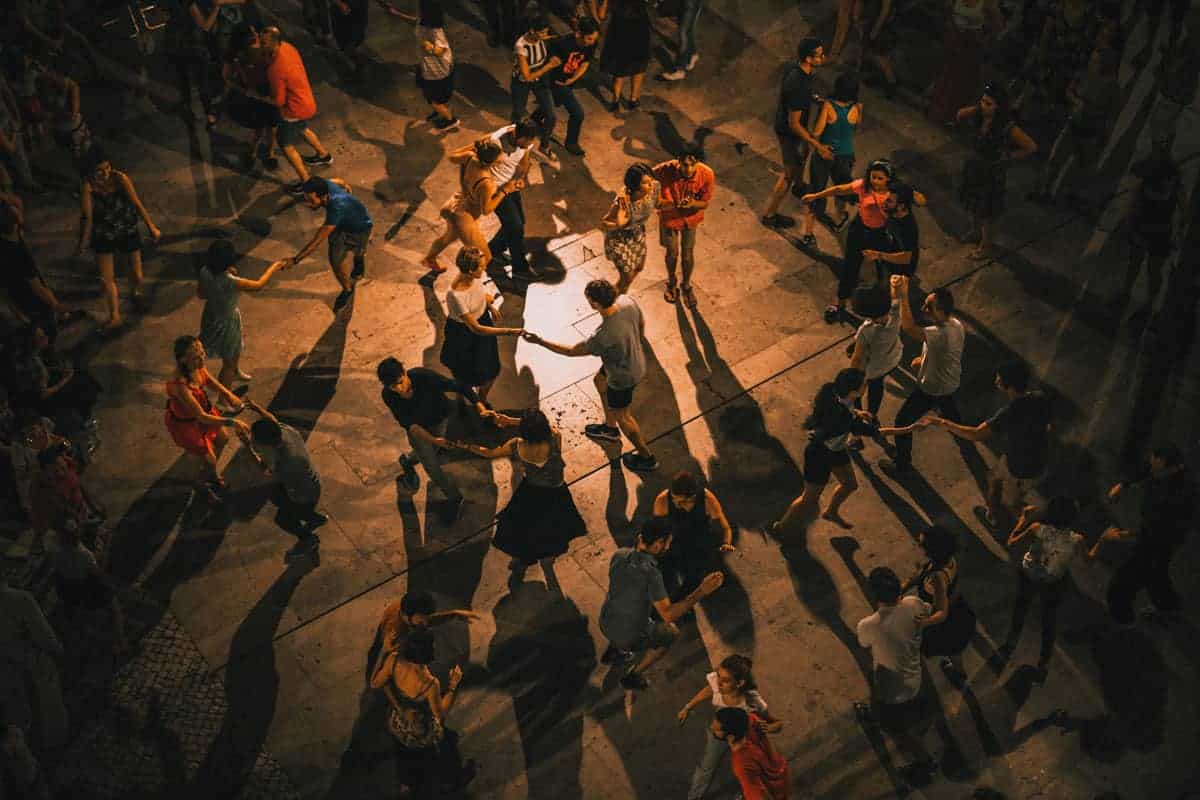 Open Air Concerts & Cinema at Soundscape Park
Head to Soundscape Park for free open-air concerts and cinema on a massive 7,000-square-foot projection wall on the New World Center.
New World Symphony WALLCAST® concerts and the free SoundScape Cinema Series offer live classical music performances and movies throughout the season. Pack a picnic, a blanket and chair for a visual and audio feast with family and friends under the stars. See NWS WALLCAST events for program details.
Where? 400 17th St, Miami Beach
Miami Design District Performance Series
On Friday nights, the Design District's Palm Court hosts free musical performances produced by Grammy-Award winner Emilio Estefan (of Miami Sound Machine fame) in collaboration with maestro Eduardo Marturet of the Miami Symphony Orchestra.
Performances start at around 6.00 pm and are free to the public. If you want to splash some cash, the neighbouring Estefan Kitchen has a complimentary happy hour from 5 pm.
See the Miami Design District for more information on upcoming events.
Where? Ground Floor, 140 NE 39th St, Miami
Jazz and Art at MOCA
A favourite with locals, the Museum of Contemporary Art (MOCA) hosts a popular Jazz series on the last Friday of every month.
The free concert features local and national jazz acts performing on the outdoor stage. As a bonus, there is free admission to the museum between 7–10 pm.
Donations are appreciated instead of an entry charge to the museum.
Where? 770 NE 125th St, North Miami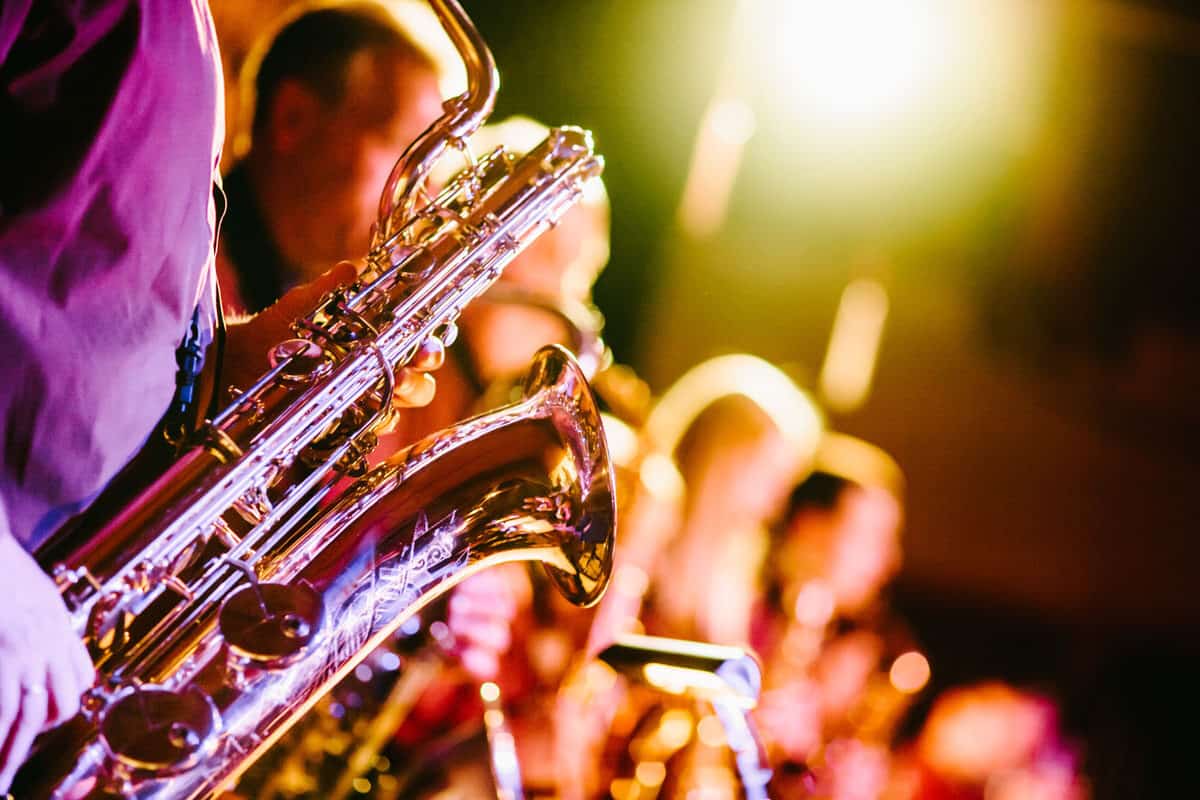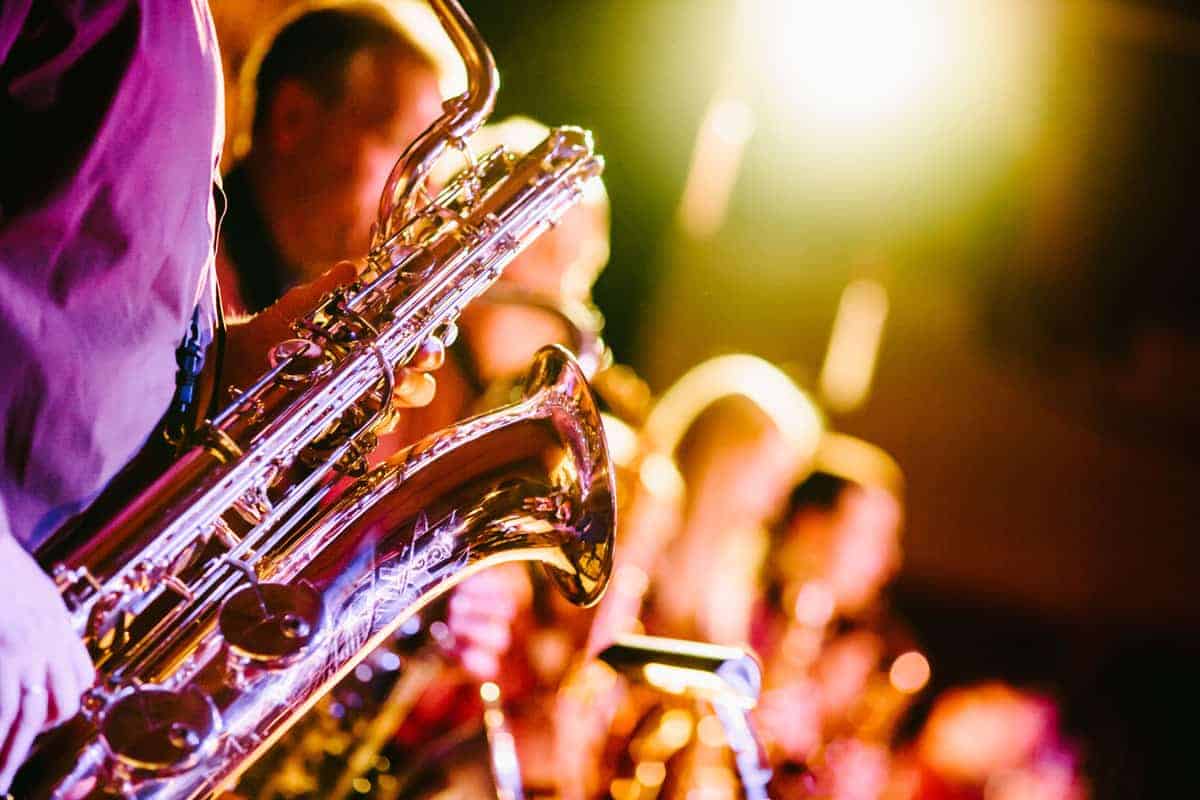 Art, Culture & History
Take a Free Tour of the Famous Biltmore Hotel
There is possibly no more famous historic building in Miami than the Biltmore Hotel. The luxury hotel built in 1926 has garnered many prestigious claims to fame over the years.
The main tower, inspired by the medieval Giralda tower of Spain's Seville Cathedral made the hotel the tallest building in Florida for a few years.
For a time, it boasted the largest swimming pool in the world where Johnny Weissmuller of Tarzan fame was the swimming instructor. It is still one of the largest hotel pools in the US.
The hotel has served as a VA Hospital, a campus of the University of Miami medical school, celebrity hideaway and hideout for gangster Al Capone.
Every Sunday the Dade Heritage Trust runs a free one-hour walking tour sharing insight into the national landmark's architecture, design, and fascinating history. Expect a few colourful stories to be thrown in for good measure.
Tours depart at 1:30 pm and 2:30 pm.
Where? 1200 Anastasia Ave, Coral Gables
Learn the Art of Dominoes in Little Havana
Dominoes may well be Miami's favourite pastime. Maximo Gomez Park or "Domino Park" in Little Havana is where you will learn the finer nuances of the game.
In a spectacle of dominoes, learn the game from some of the best while you watch the action with a daily solid lineup of veteran players. Play your tiles right, or "bones" as they are rightly called, and you may land yourself a seat with the big shots in a game.
Where? 801 SW 15th Ave, Miami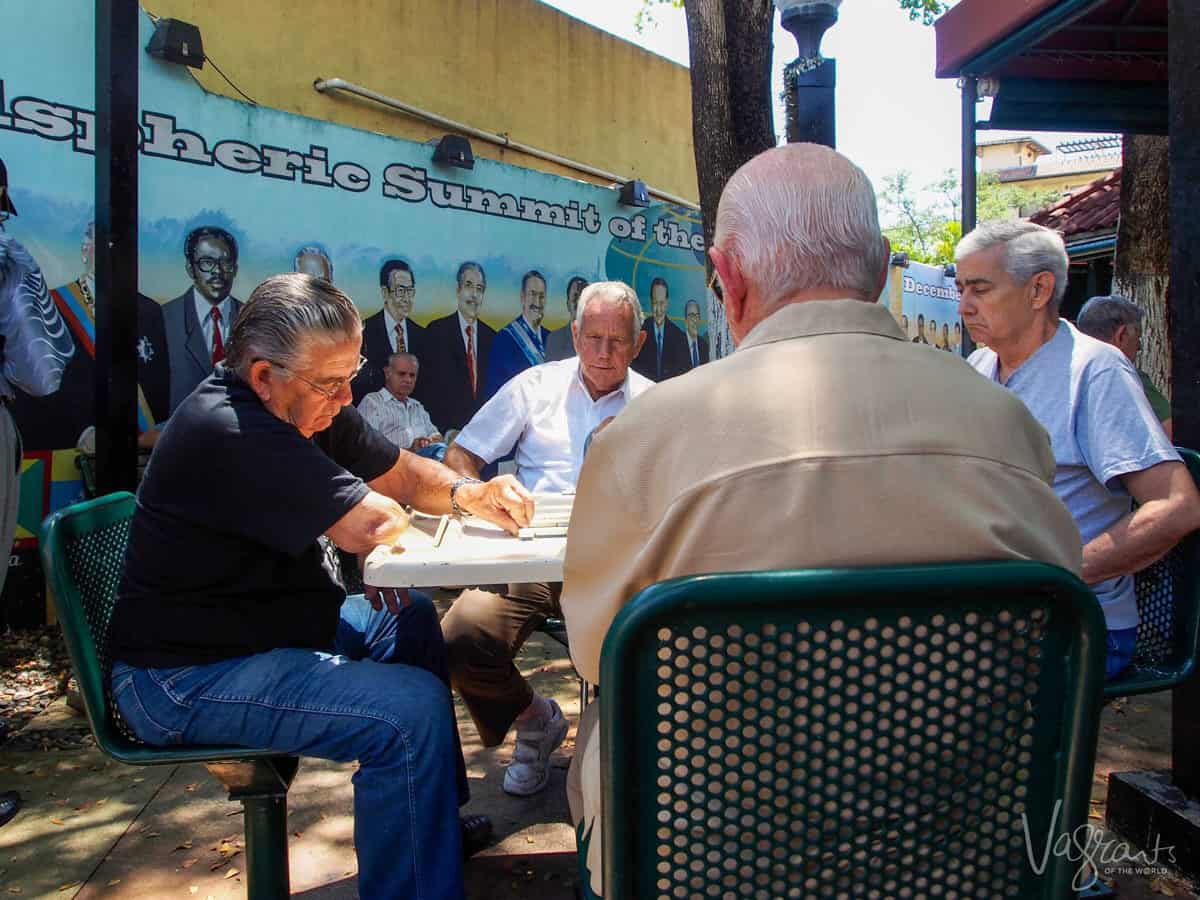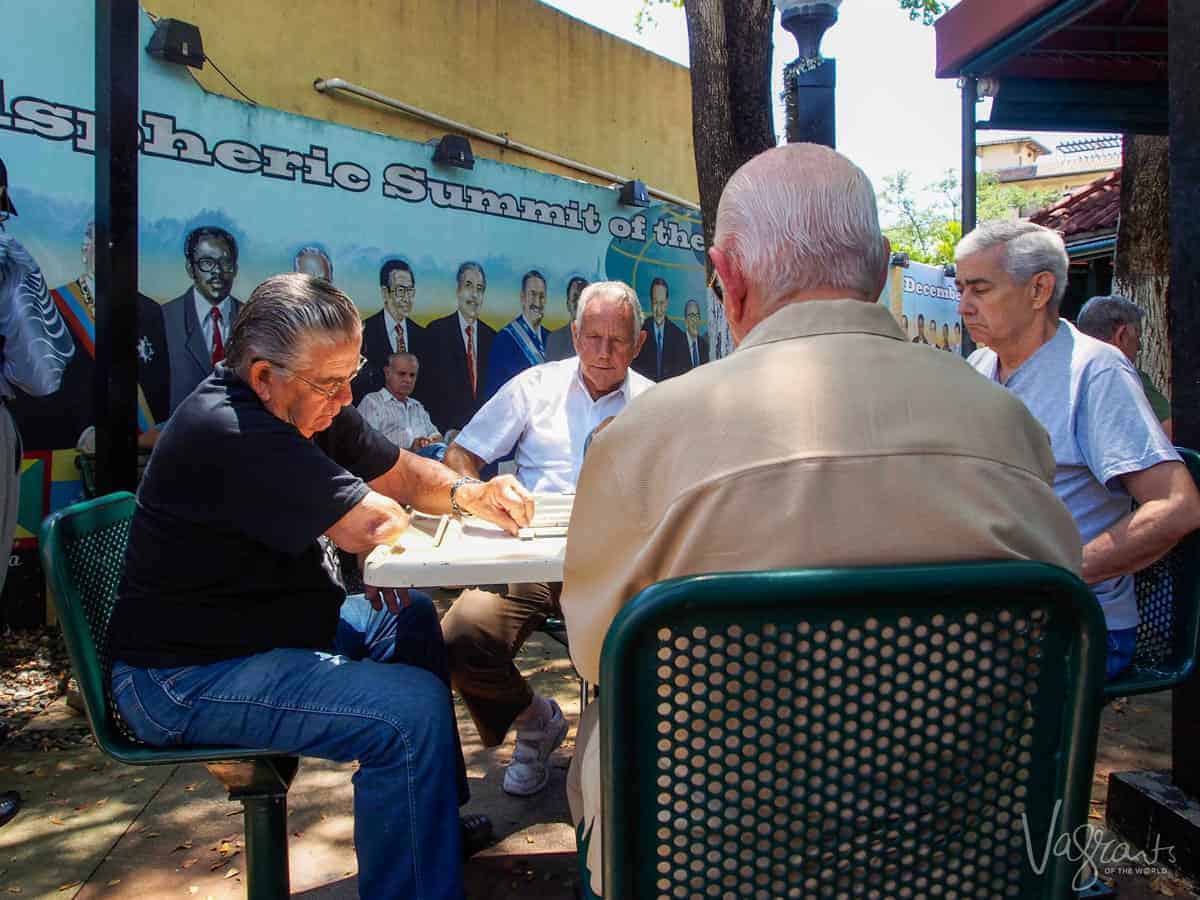 Free Tacos at Wood Tavern
What's better than free stuff? Free tacos!
We include this free thing to do in Miami in the art, history & culture section because tacos have a culinary culture & history in Miami, and everyone knows – a good taco is a work of art.
Head to Wood Tavern in Wynwood on a Tuesday for Taco Tuesday. Between 6.00 pm & 9.00 pm Wood Tavern is dishin' out tacos on the house from their spaciously cool outdoor patio – gratis, free, for nothing. After 10 pm, expect to pay a whopping $1 for a tasty taco.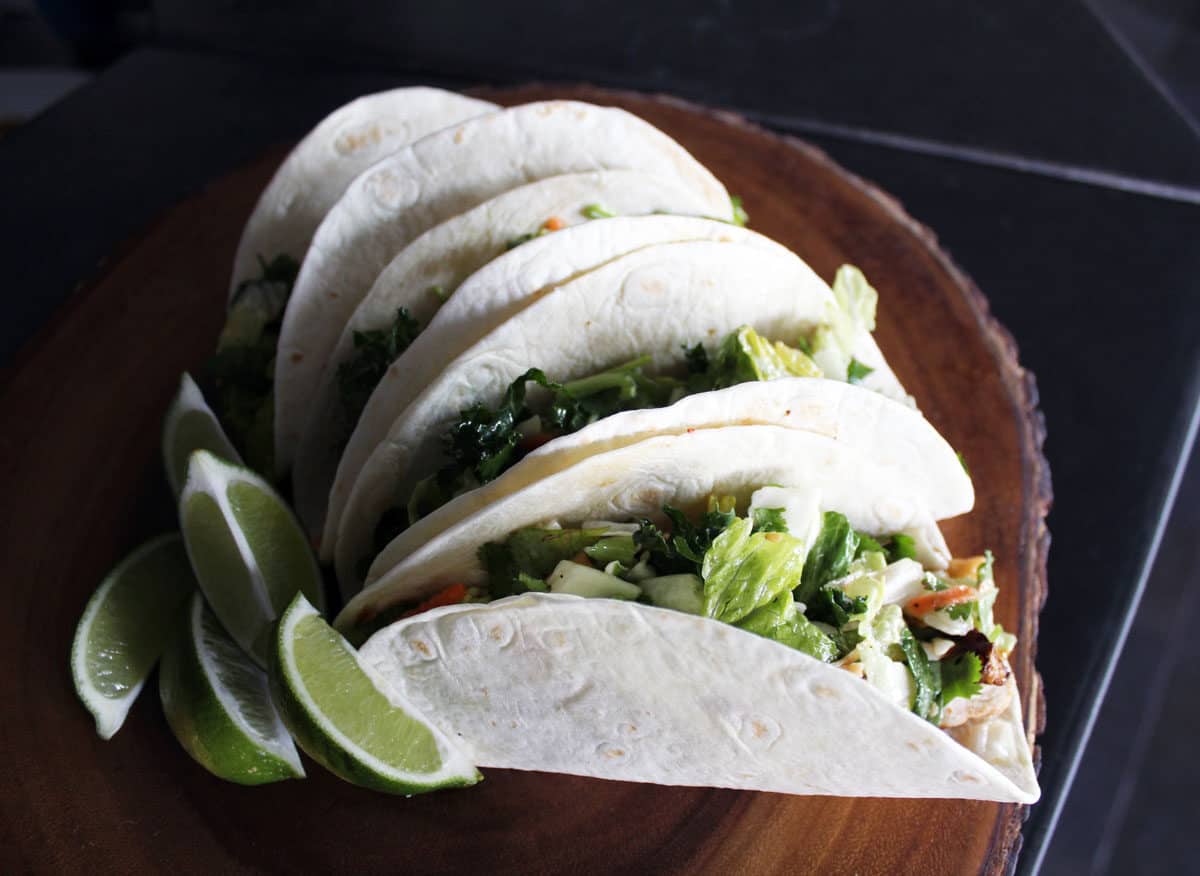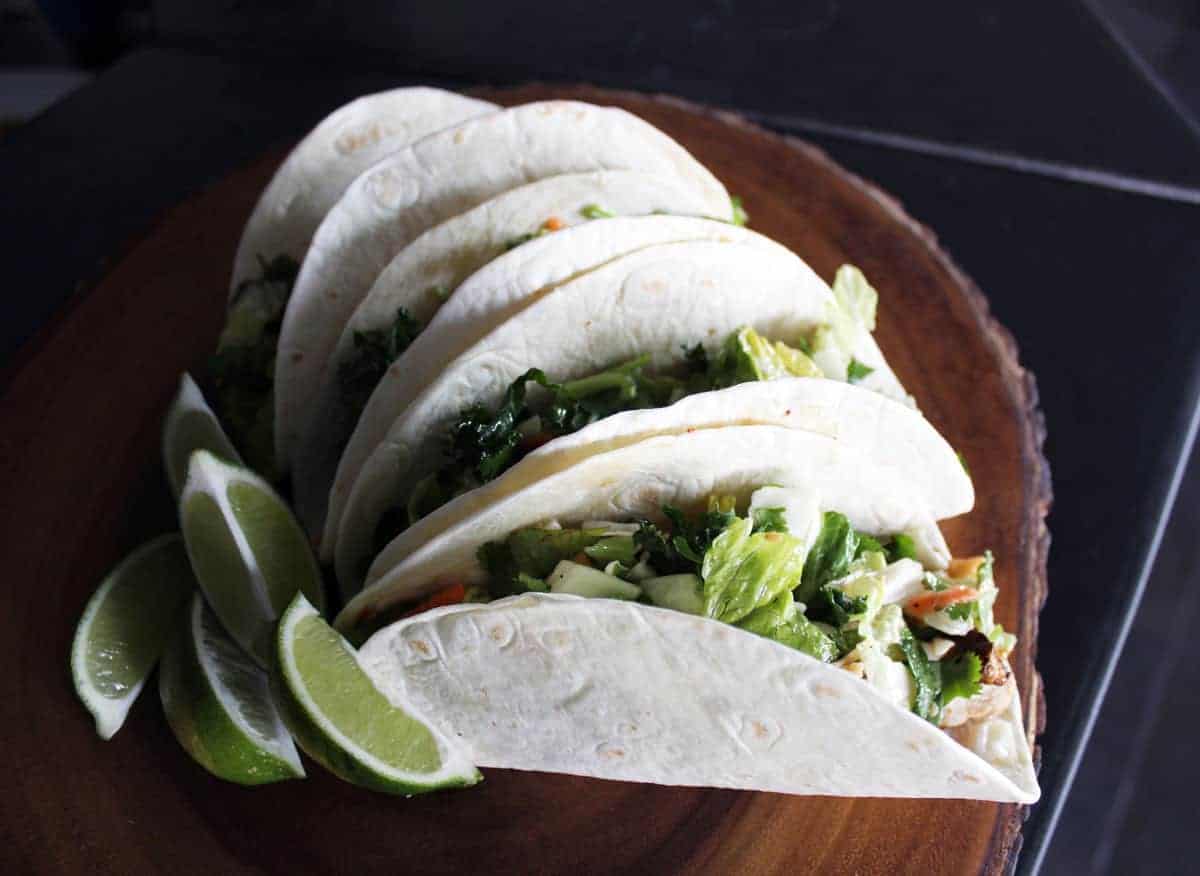 Expect a bit of a lineup, but the tacos are worth the wait. Wood Tavern has an expansive selection of craft beer and cocktails including some very reasonably priced margarita's.
Where? 2531 NW 2nd Ave Miami
Free Museums & Galleries
Miami has a surprising number of museums and galleries, and you can visit many of them for free.
On the second Saturday of the month, the contemporary art museum (PAAM) offers free hands-on activities for adults and children, guided tours, guest performances, and artist meet-and-greets.
After browsing PAAM's 2,000+ world-class works of art, head to the back steps to enjoy a breathtaking 180 ° view of Biscayne Bay.
Every third Friday of the month between 4–8 pm, Miami Children's Museum has free entry courtesy of Target. On Target Friday's children can also visit the museum's art studio.
MOAD showcases artwork from both emerging and recognised designers and artists from the college's eight campuses. There is also a permanent exhibit showcasing Cuban artefacts from refugees who arrived in the 60s'. Admission is free every day.
Friday Nights at the
Wolfsonian
Located in the Art-Deco District, Friday nights at the Wolfsonian is free from 6–9 pm and include films, music, free themed guided tours, talks, and a happy hour with half-price beer and wine.
With free entry on the first Saturday of the month, the Gold Coast Railroad Museum is a must-see museum for train enthusiasts.
There are train cars to explore, model exhibits and rare collections including the private railroad car built for President Franklin Roosevelt – "Ferdinand Magellan" named after the Portuguese explorer.
Active Things to Do for Free in Miami
Free Yoga & Fitness Classes
Grab a yoga mat and take advantage of free yoga classes around the city of Miami. Classes are first come first served, and you must have your own yoga gear.
From Monday to Thursday at 6.00 PM and Saturday at 9.00 AM you can attend a class overlooking the beautiful Biscayne Bay at Bayfront Park.
See the Bayfront Park website for yoga schedules and other events. – Where? 301 North Biscayne Blvd., Miami
There are also free yoga classes on Saturday mornings at Kennedy Park, in Coconut Grove, and on Wednesday nights and Saturday mornings at Margaret Pace Park, in Downtown Miami.
You can find more free fitness classes around Miami here.
Explore Everglades National Park
A kind of mini day trip from Miami, the 1.5 million-acre-wetland Everglades National Park is a must-see, and best of all, it is free.
Less than an hour from downtown Miami, you can see hundreds of species of animals in the wild including manatee, leatherback turtles and of course alligators.
Hop on the free guided trolley ride when you arrive at the park. If you want to self-drive, it will cost $25 per vehicle unless you happen to visit on one of the free entrance days in the National Parks.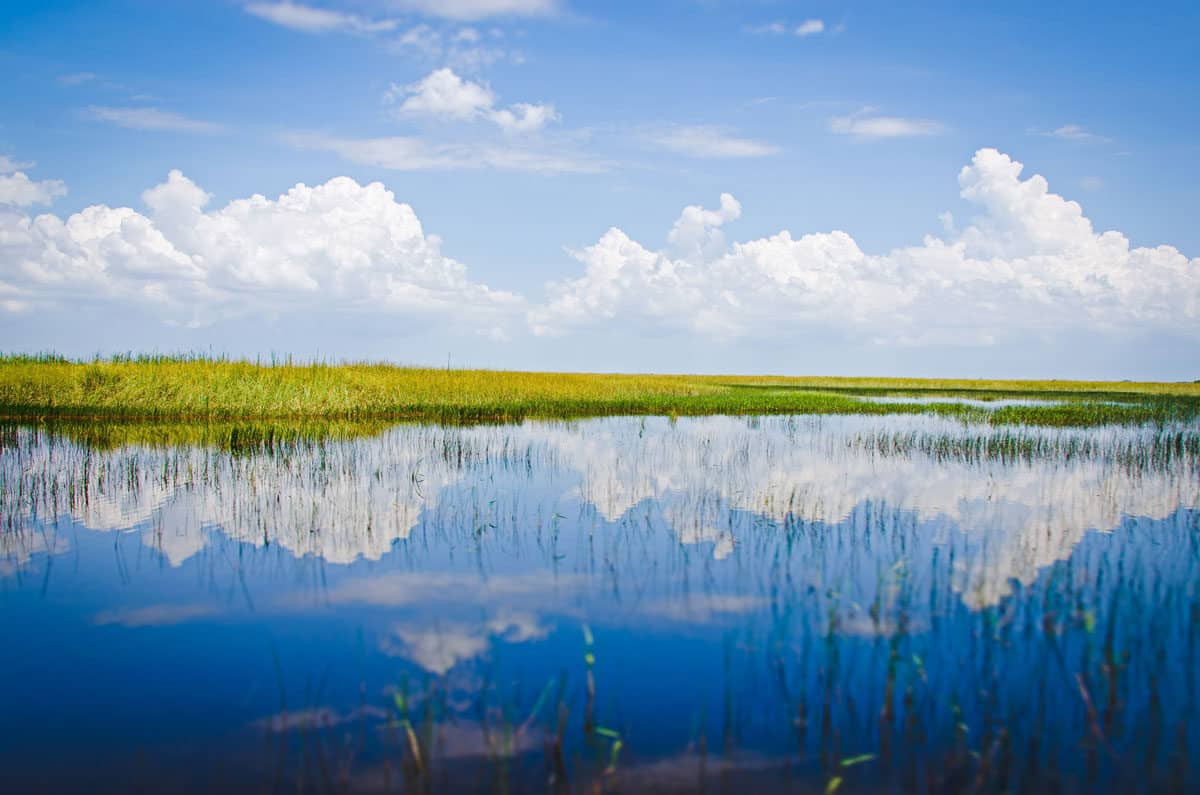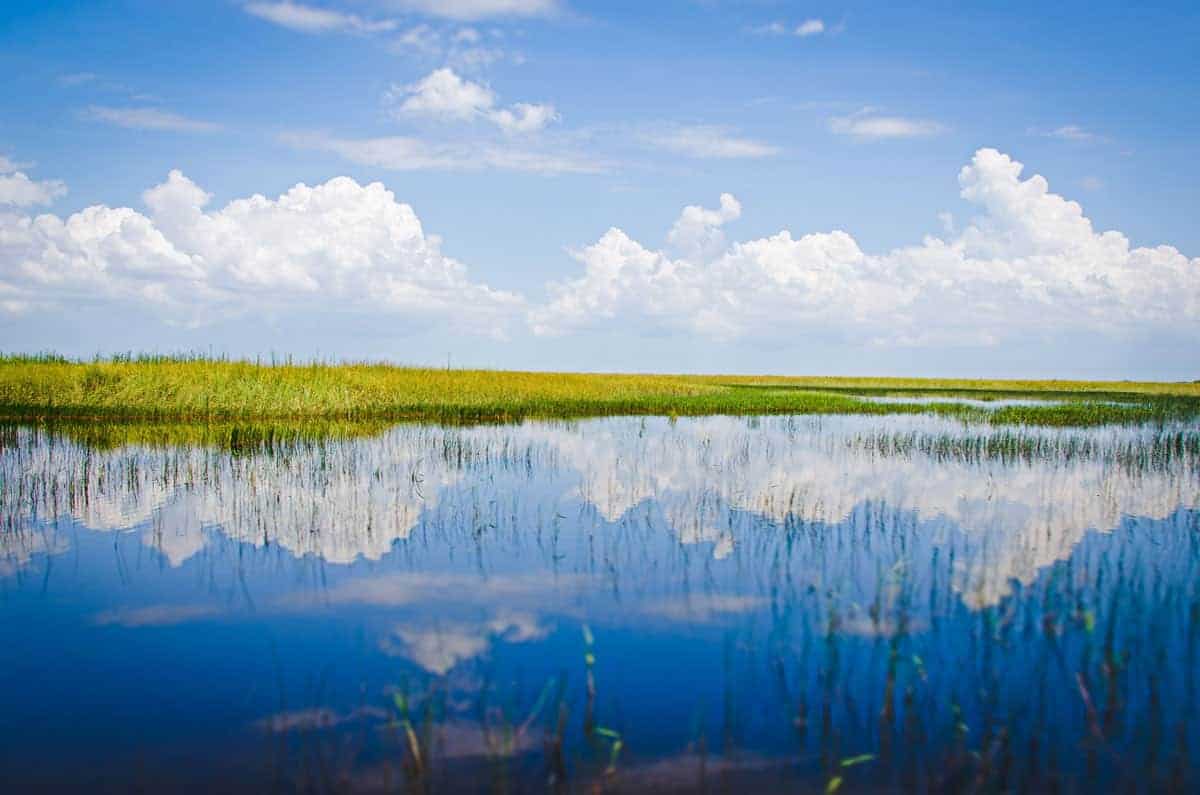 Hike Bear Cut Nature Preserve
A little over 11 km (7 miles) from downtown is the waterfront Bear Cut Nature Preserve, one of Miami's best natural secrets. The wetland preserve is made up of 3.5 miles of trails that follow the coast and the natural marshland finishing with a stunning view of downtown Miami.
Perfect for biking or hiking, Bear Cut Nature Preserve is a great little escape from downtown.
Where? Key Biscayne at the north end of Crandon Park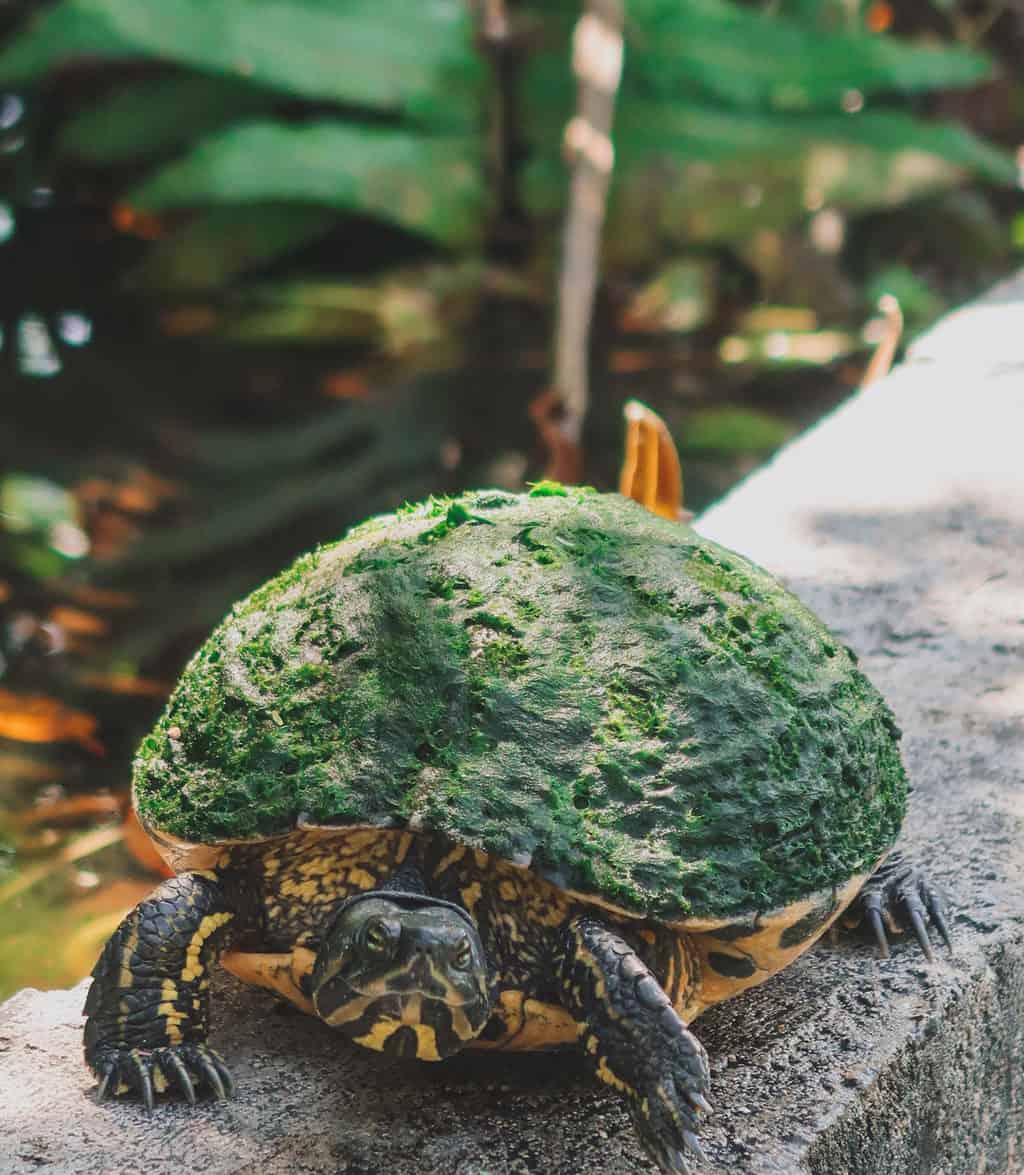 Bike or Walk the Old Cutler Trail
Take a stroll on the Old Cutler Trail through some of the most beautiful neighbourhoods in Miami. 17.5 km (11 miles) of paved track along Matheson Hammock Park, Biscayne Bay, Fairchild Tropical Botanic Garden, Pinecrest Gardens, and Deering Estate.
If you want to extend your trip; the trail connects with Biscayne and Commodore trails on either end. See here for a map of the trail.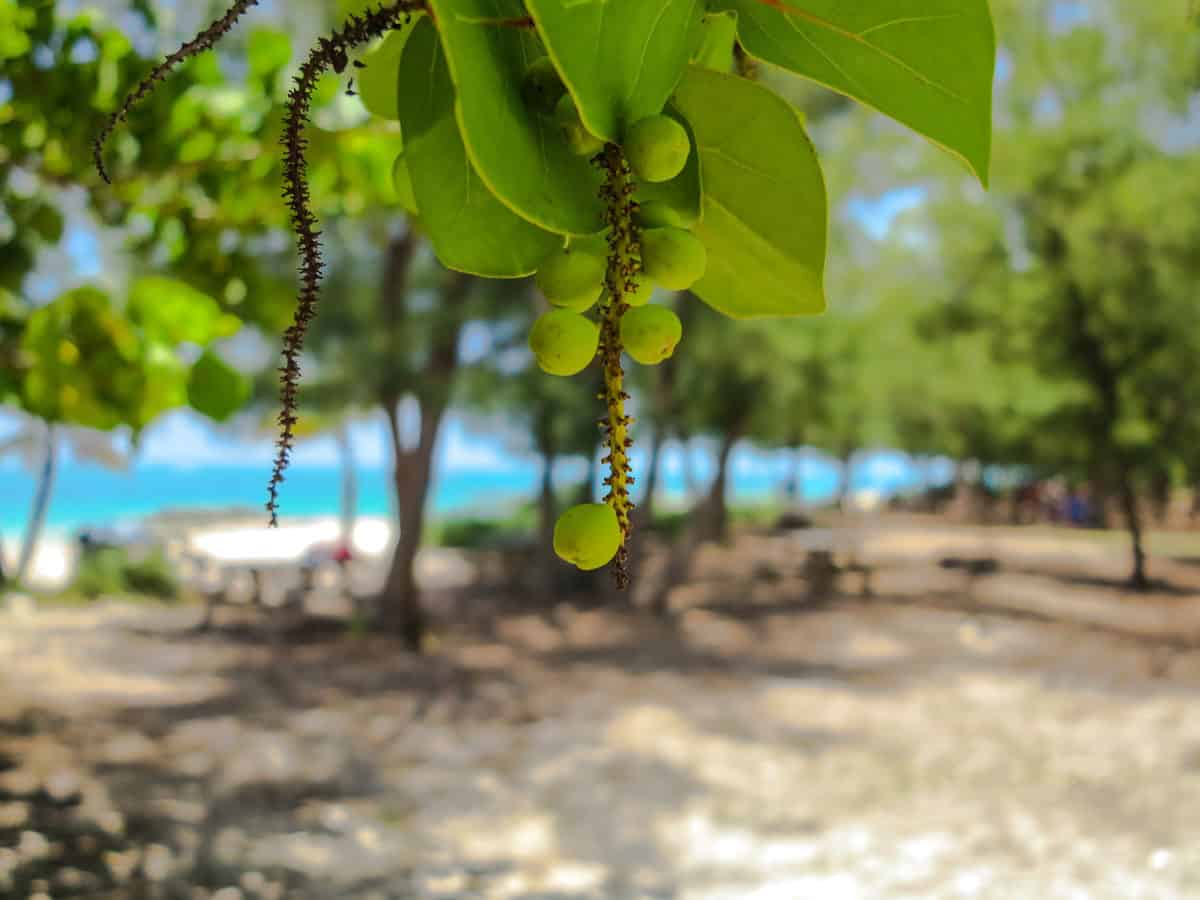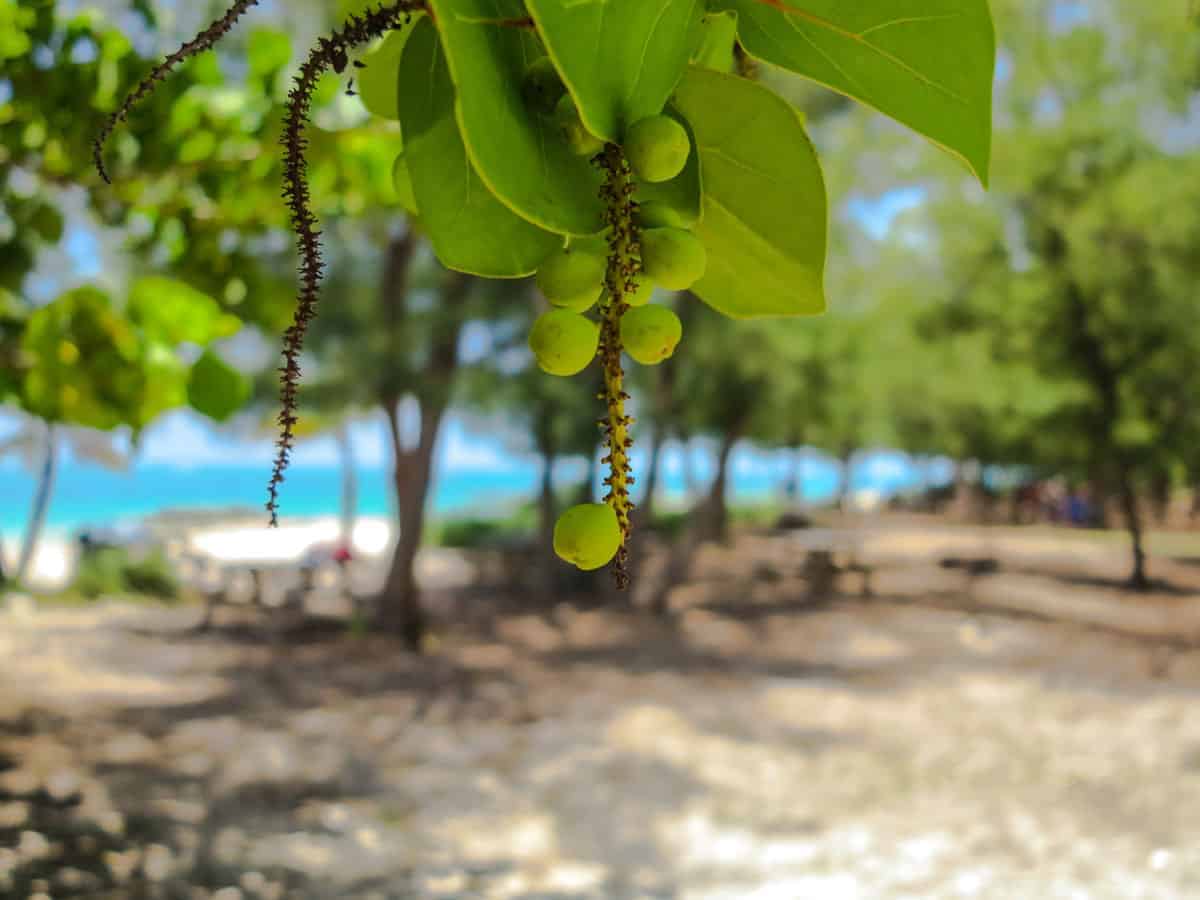 South Pointe Park for Miami's Best Views
At the southernmost tip of South Beach, South Pointe Park, once home to police horse stables offers some of the best views of Miami.
Chill in the park, have a picnic, enjoy the beach and watch the spectre of cruise ships leaving the port and setting sail on the Atlantic Ocean. Take a stroll across the 450-foot long pier for views across the city, marina and Miami's famous South Beach.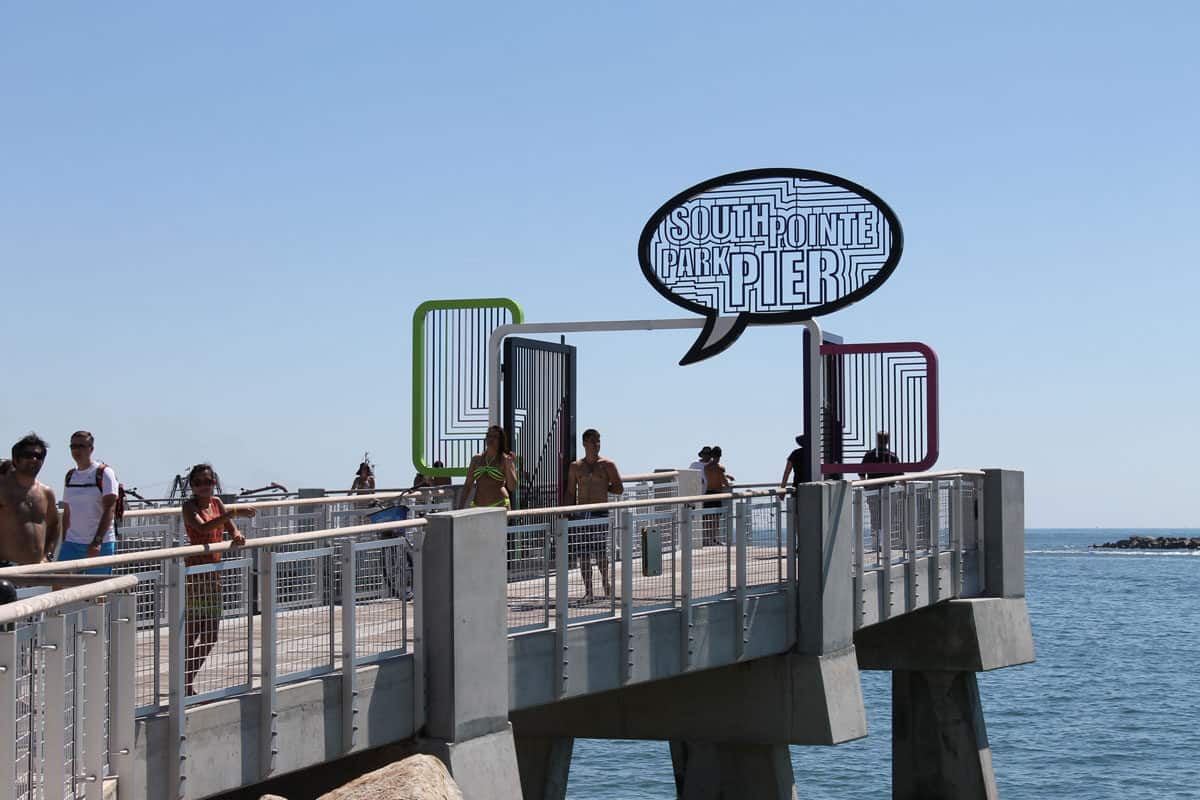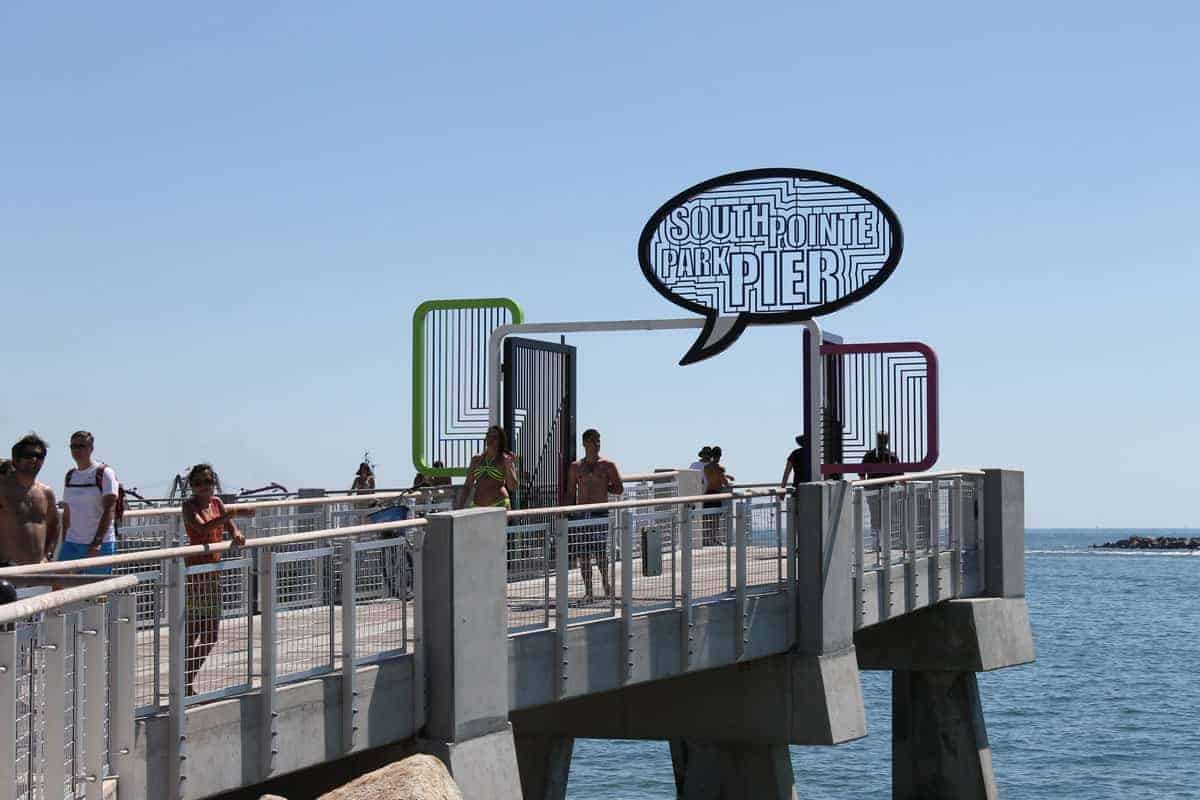 Hit the Beach
Last but not least, one of the best things to do for free in Miami is hit the beach. Miami has built its reputation on unending stretches of white sand beaches hugging the clear blue waters of the Atlantic.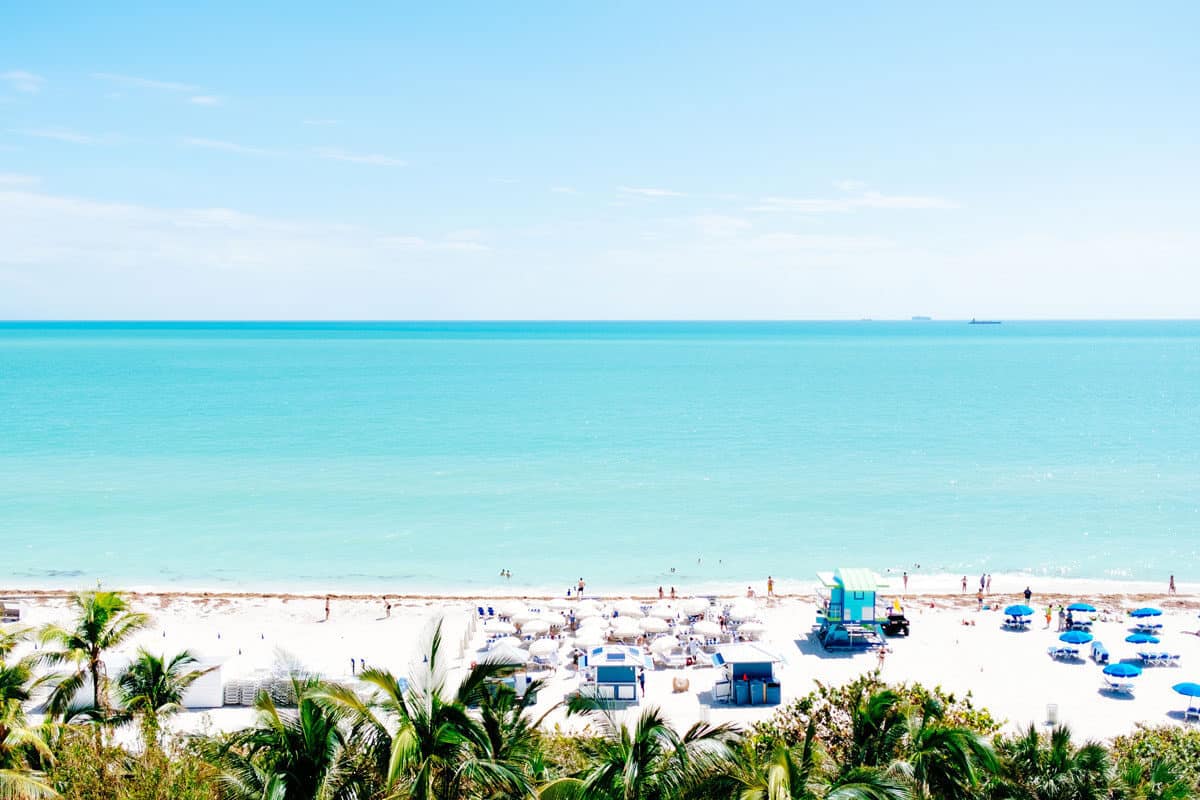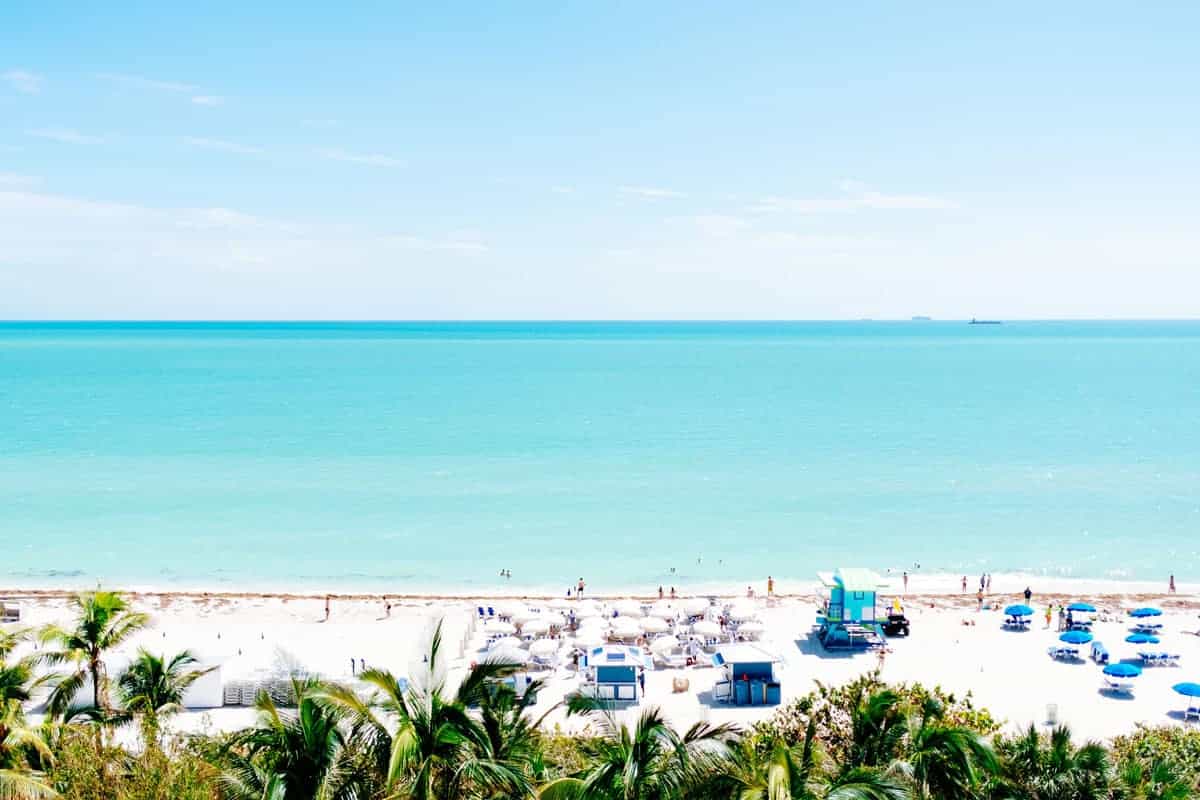 Mingle with the crowds on South Beach with a good dose of interesting people (and celebrity) watching. Or, you may prefer the small beach town vibe of Surfside. There's a beach scene for everyone in Miami, and it's free for everyone to enjoy. Get a full rundown on the best beaches in Miami here.