It's not surprising many visitors to South Africa spend most of their time in Cape Town.
There is just so much to do in Cape Town, from the majestic Table Mountain and iconic coast to the vibrant Victoria & Alfred Waterfront with its many restaurants and markets.
And while there are so many activities and attractions in Cape Town to keep you busy for days, there are also some unmissable day trips from Cape Town worth exploring.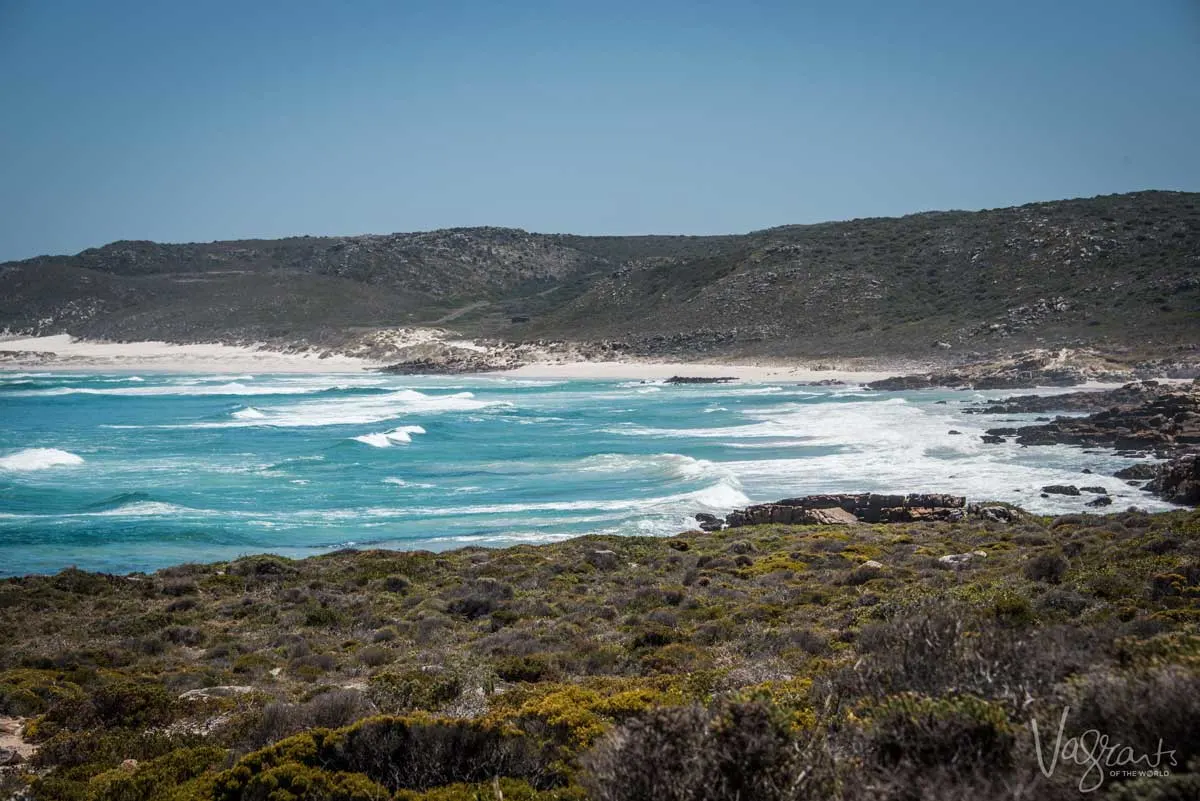 Self Guide or Tour
Many of these Cape Town day trips can be made with an organised tour. We will always recommend quality tours we think are good value where available.
Alternatively, you can rent a car in Cape Town and self-guide. We will endeavour to give you as much information to make a self-guided tour as easy as possible.
---
Car Rental in Cape Town
Self-drive is the best way to make the most of everything there is to do and see around Cape Town. Thankfully, car rental in Cape Town and South Africa as a whole is very affordable.
Discover Cars have excellent Car Rental Deals in Cape Town with no hidden fees and free cancellation. They also have a very quick and easy online reservation system.
---
---
Best Day Trips From Cape Town
Drive the Scenic Chapman's Peak Route to Cape Point
Although Cape Point falls within Cape Town's borders, the distance from the city centre and range of activities make it fall into the day trip category. The drive from Cape Town to Cape Point will take approximately one hour.
For a self-drive itinerary we would recommend (full details below):
Chapman's Peak Drive
Cape Point National Park
Boulders Beach
Simon's Town South African Naval Museum
Kalk Bay
Or, alternatively, take a full-day tour.
Cape Point Tour Recommendations
The Chapman's Peak Drive
Before embarking on the Chapman's Peak Drive or "Chappies" as locals call it, always check the Chapman's Peak official website or Twitter feed to make sure the route is open as it can close in adverse weather.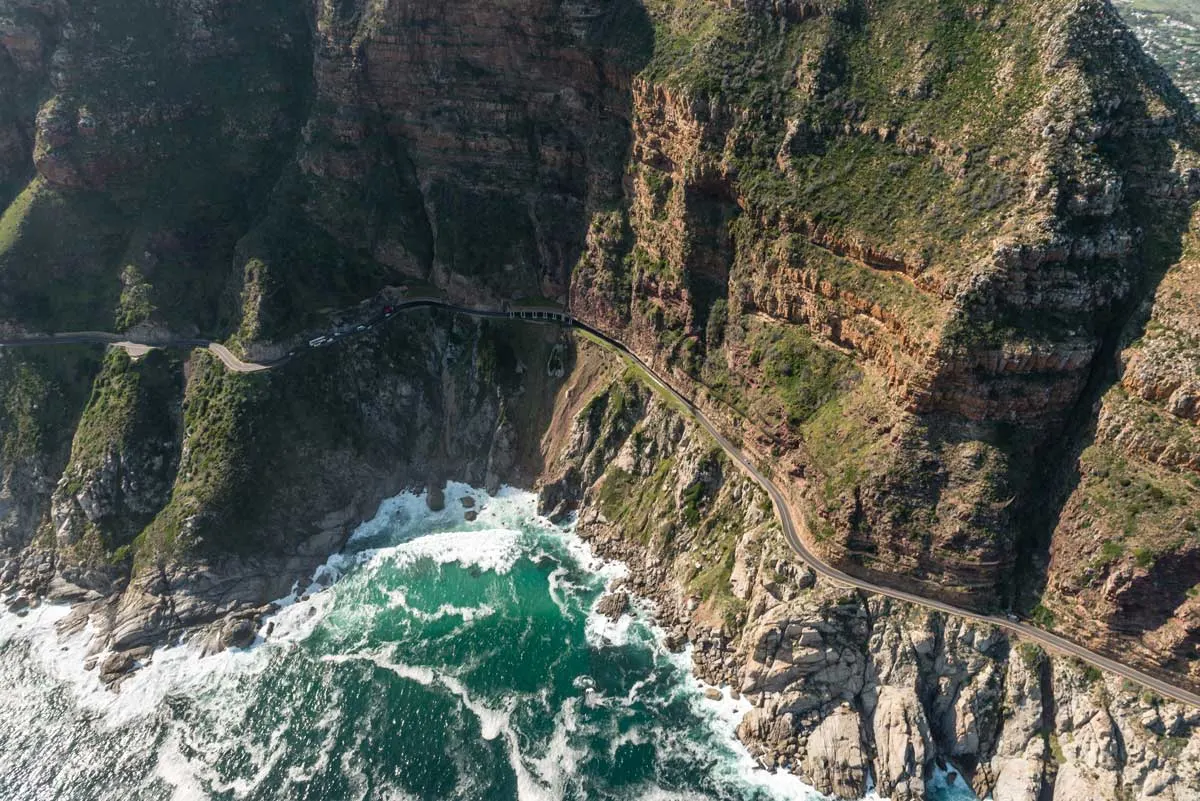 One of the most iconic and scenic routes in South Africa, and the world, the Chapman's Peak Drive on the Atlantic Coast offers spectacular views as it winds along the Cape Peninsula between Hout Bay to Noordhoek. The entire Chapmans Peak Drive is only 9 km long but you may wish to take it slowly to enjoy the views and pay attention on the road.
Chapmans Peak Tolls
Chapmans Peak Drive is a toll road, a toll of approx R50 (~USD $3.50) for small vehicles will apply in each direction of travel. You can find up-to-date information on Chapmans Peak tolls here.
---
The Best Travel Safety Tips & Anti Theft Travel Guides: Stay safe in South Africa with our practical, safe travel tips and guides to the best anti-theft travel gear.
---
Cape Point National Park
From Noordhoek, drive to the Cape Point National Park. A nature lovers' paradise, Cape Point offers some of the best hiking trails in Cape Town as well as several historical sites with monuments dedicated to sea explorers Vasco de Gama and Bartholomeus Dias.
The Flying Dutchman funicular up to the Cape Point Lighthouse is a highlight in the Cape Point National Park. You have breathtaking views of the coastline and the Cape of Good Hope from the lighthouse.
Entry to Cape Point National Park
Entry to the Cape of Good Hope Nature Reserve is R135 (

~USD

$10) per adult.
A return trip on the Funicular is R65 (

~USD

$5) per adult.
If you already have a San Parks Wild Card, entry to the park is free.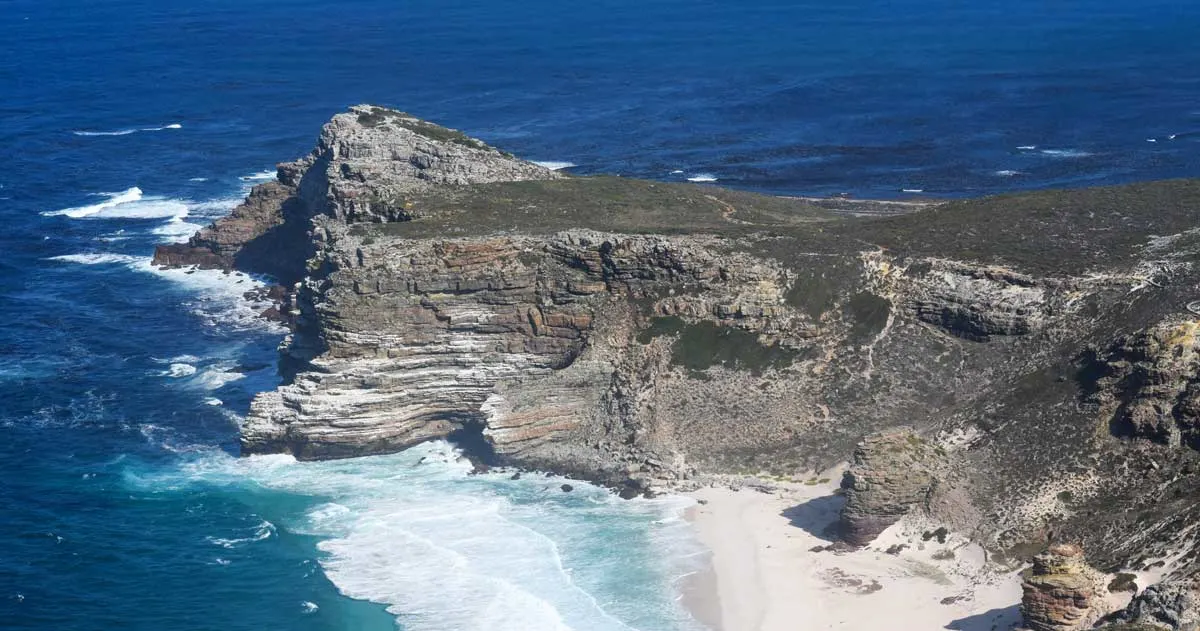 Boulders Beach Penguin Colony
After Cape Point, and hopefully sighting some Cape Mountain zebra and eland, drive along the coast to Boulders Beach to meet the African penguins.
At Boulders Beach, take a stroll along the designated boardwalks through the dunes and vegetation designed to protect the penguins, a listed endangered species.
Stop at the various viewing stations to watch the penguins in their natural habitat. Afterwards, visit the Boulders Beach Visitors Centre to learn more about the African penguins and conservation programs.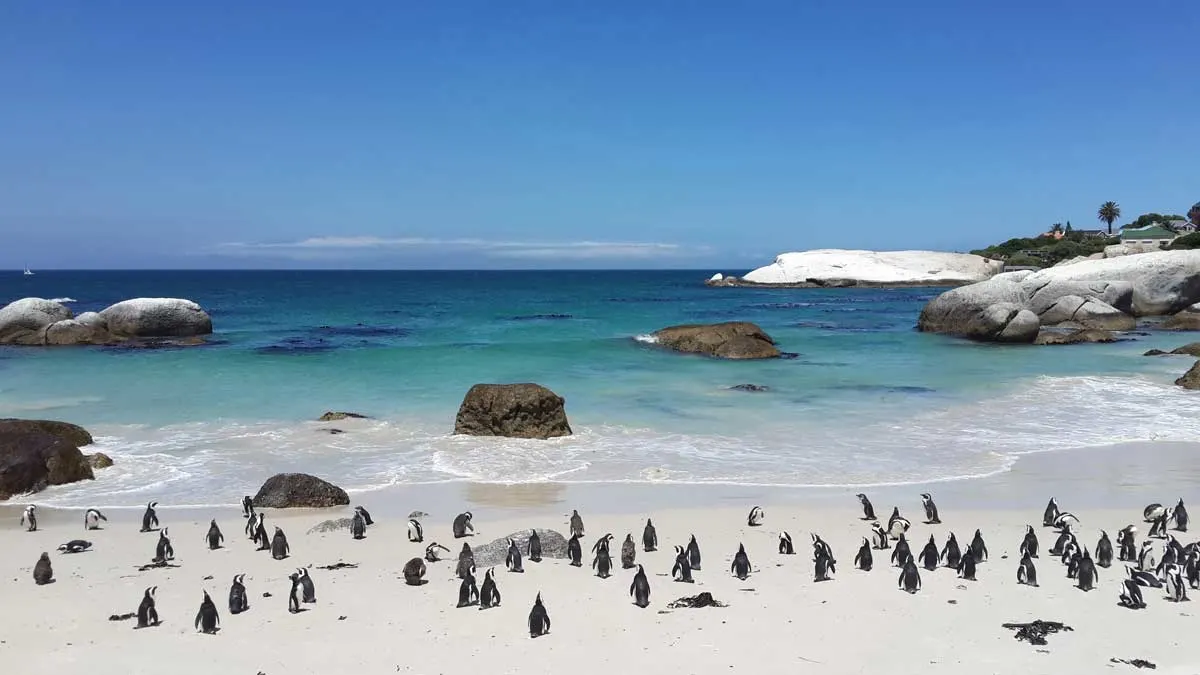 Kalk Bay
From Boulders Beach, head to Simon's Town to visit the South African Naval Museum. Then, take a drive along the False Bay coastline to Kalk Bay for some of Kalky's famous fish and chips in the Kalk Bay Harbor.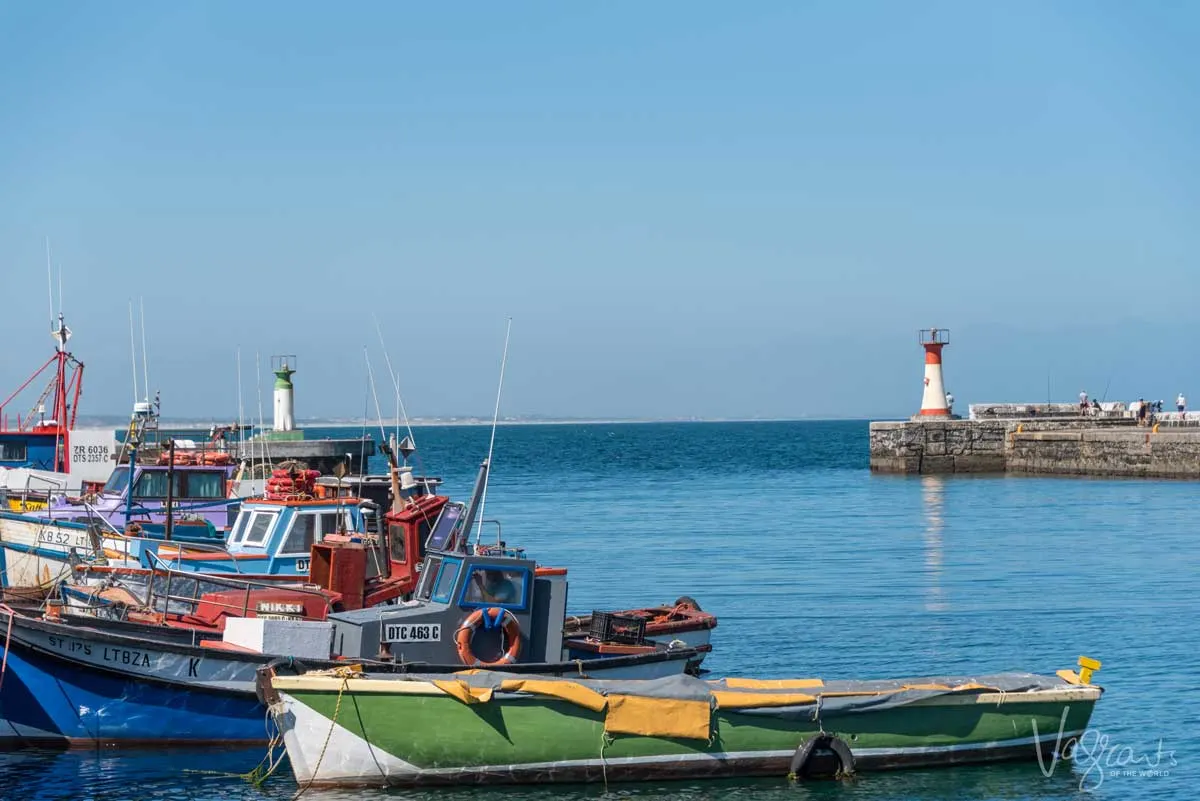 Franschhoek
Food, Wine & History
Less than 90 minutes by car, Franschhoek is a great day trip from Cape Town. Franschhoek, which translates to the French Corner; is one of the oldest towns in South Africa.
Characterised by its Cape Dutch buildings set against impressive mountain ranges, Franschhoek was established by the French Huguenots when they started farming the area around 1688. Visit the Huguenot Museum and Memorial to learn about the picturesque town's heritage.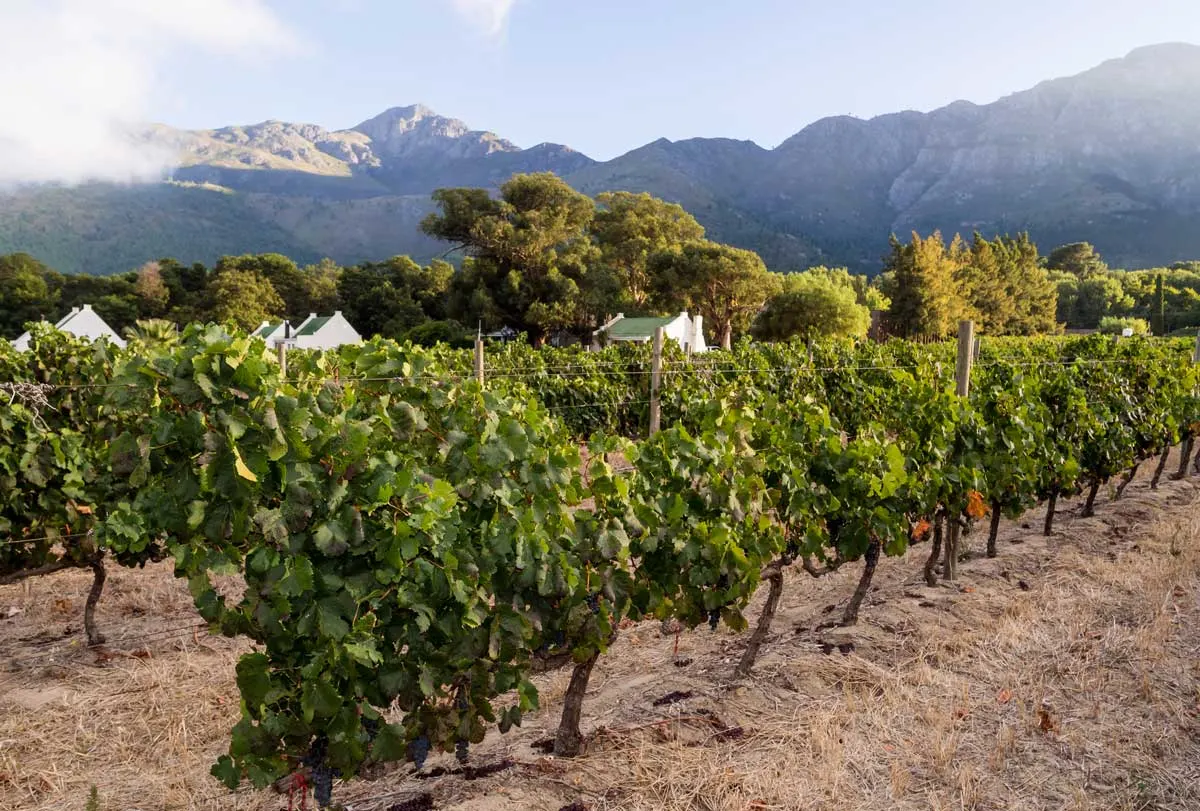 Today, Franschhoek is known as the food and wine capital of South Africa. The town has many world-class restaurants and vineyards selling exceptional wines. A unique offering in Franschhoek is the Franschhoek Wine Tram. If you really want to explore South Africa's world-renown wine scene and the Cape Winelands, we have a complete guide to more of the best Cape Town wineries to visit beyond Franschhoek.
The wine tram offers several routes with different vineyards on each route. It works like a hop-on hop-off tour with a narration focusing on the history of Franschhoek.
Franschhoek Tour Recommendation
The Franschhoek Wine Tram hop-on hop-off tour is one of the best ways to discover the Franschhoek wine region. Take a full day (8 Hrs) tour from Cape Town to join the Franschhoek Wine Tram for a unique wine experience. Choose a route to suit your taste and take a hop on hop off tour spending an hour at each estate.
Tour includes return transfers from Cape Town to Franschhoek Valley, entrance to the Franschhoek tram with live commentary, wine tasting on the tram. See here for full tour details.
Safari Day Trip From Cape Town
If you don't have time in South Africa to go on safari in the famous Kruger National Park or enjoy the once in a lifetime experience of a luxury safari lodge, it is possible to see Africa's Big Five on a safari day trip from Cape Town.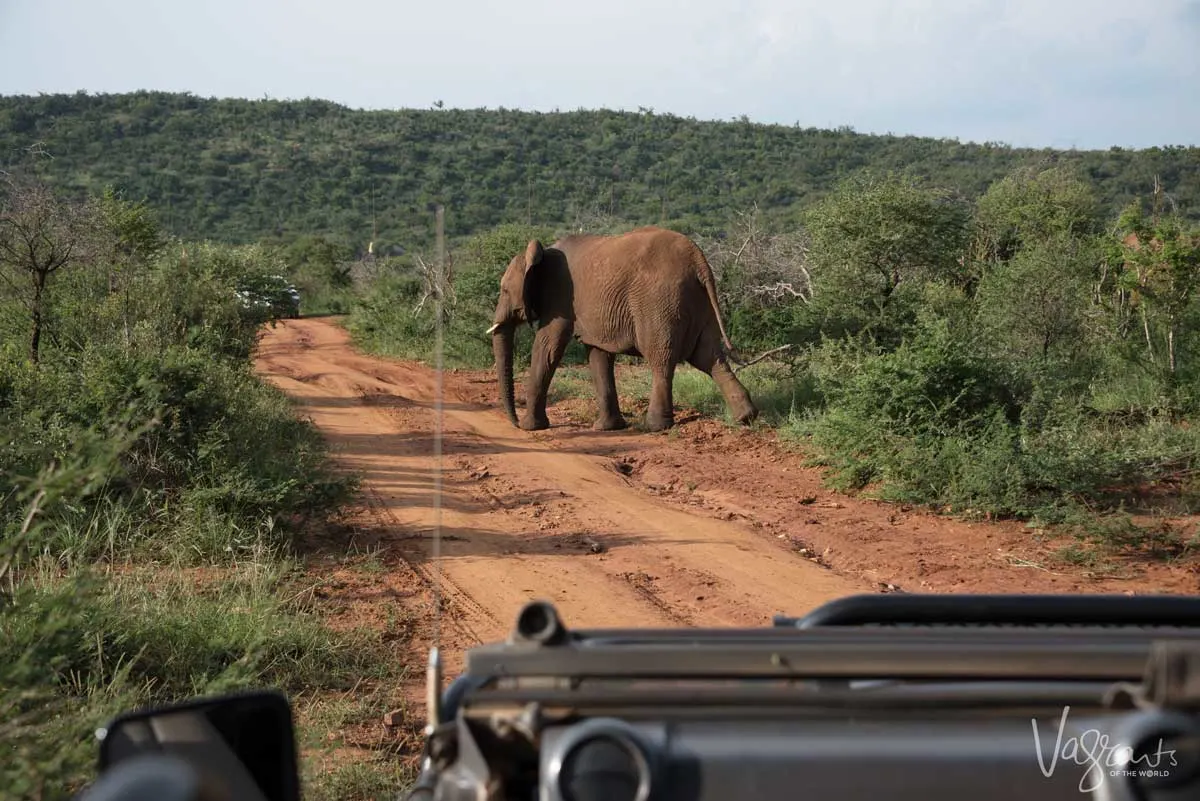 One of the most popular game reserves near Cape Town is the Aquila Private Game Reserve only two hours from the city centre. Aquilla offers the excitement of traditional game drives in an open vehicle, as well as the unique experience of a safari on horseback or quad.
You can self drive to Aquila from Cape Town or take advantage of an all-inclusive safari tour from Cape Town.
Safari Recommendations from Cape Town
Round-Trip Cape Town to Aquila with Game Drive
A full day (9 Hrs) day trip to Aquila Private Game Reserve. Enjoy an open vehicle game drive with the opportunity to see the Big Five, followed by lunch at the safari lodge.
Includes transfers from Cape Town, lunch, game drive, entry to Aquila Game Reserve. See here for full safari day trip details.
Extend for a 2 Day Safari Experience
If you wanted to extend your trip and make it a 2 day/1 night safari, you could stay at Aquila Lodge overnight. Prices start from as little as R2,250 (~USD $150 pp) including game drives, meals and overnight accommodation. See here for full details.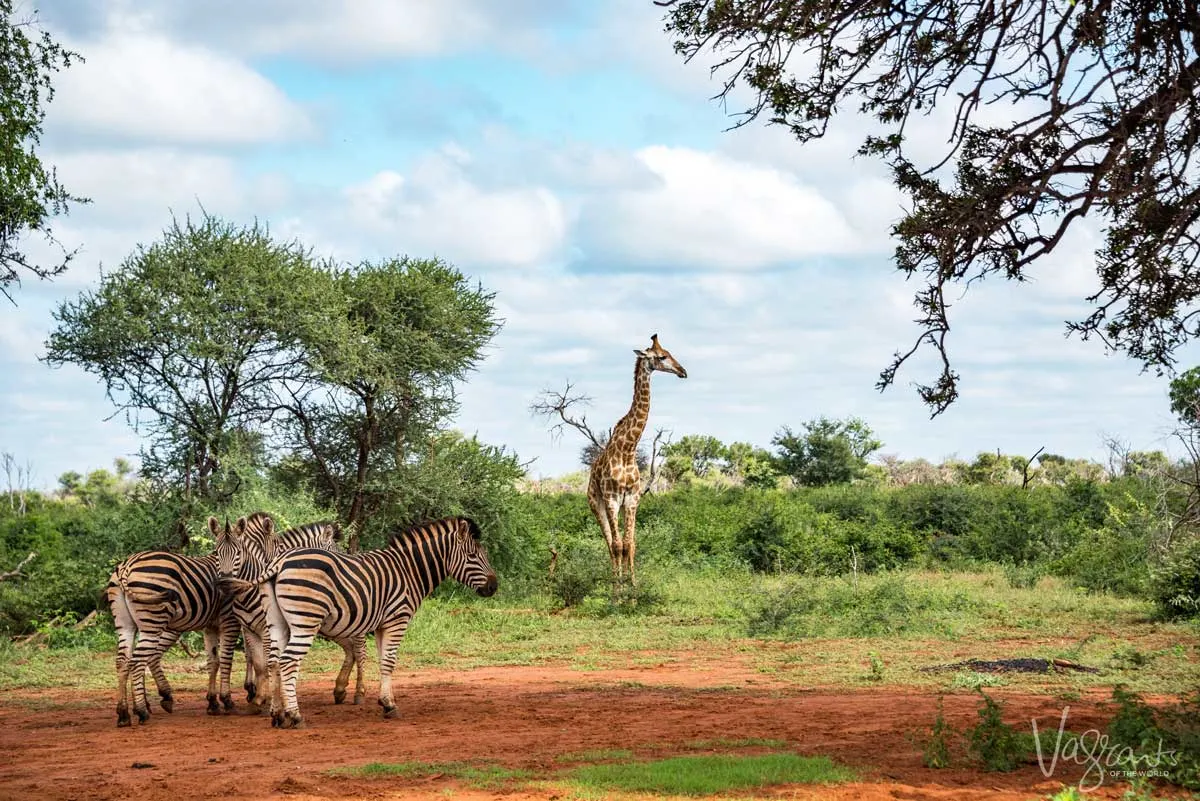 Hermanus
Whale Watching Wilderness and Wineries
The drive to Hermanus takes roughly two hours – not too long for a day trip from Cape Town. Hermanus is a bustling town with excellent restaurants, shops and wineries.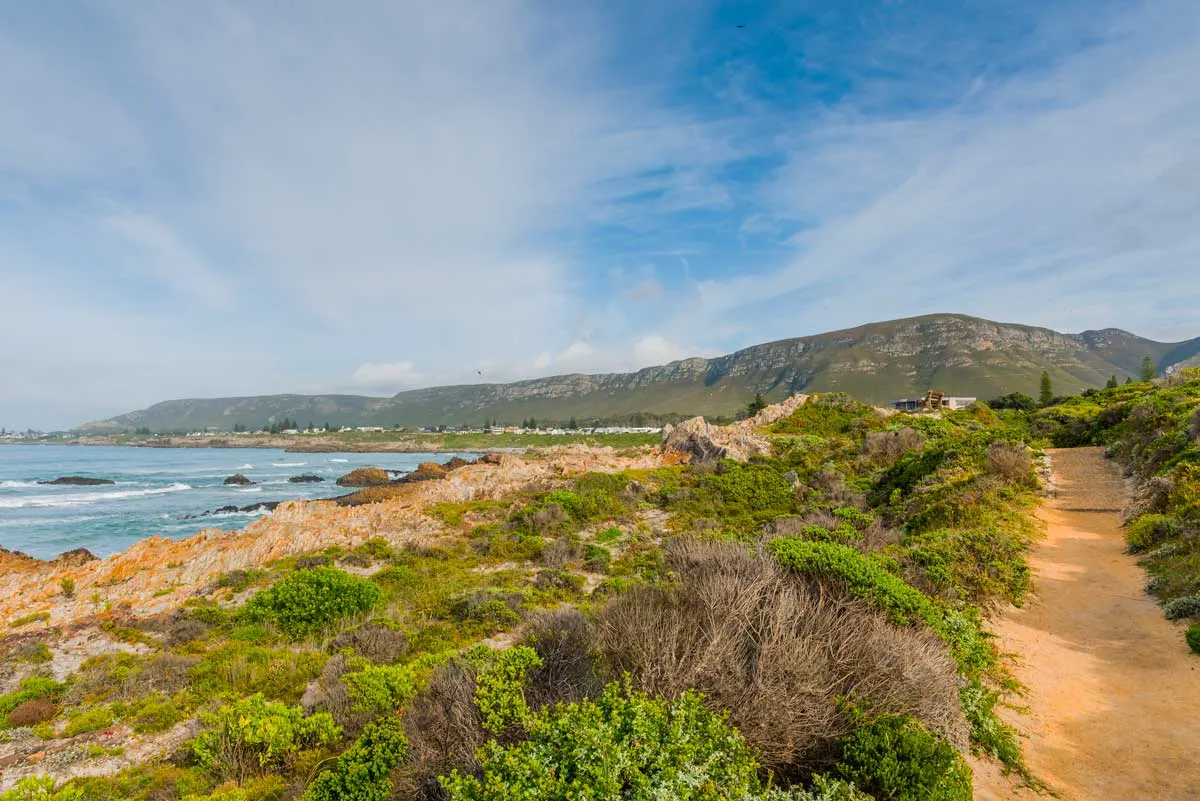 A unique feature of the Hermanus wine region is the Hermanus Wine Hopper Tours between the wine farms.
Safari-style vehicles cover the Hemel-en-Aarde valley on a continuous hop on hop off loop enabling you to experience up to six wineries on a selected route. The Hermanus Wine Hopper vehicles stop by every 45 minutes so you can hop to the next winery at your leisure.
Hermanus is also the best whale-watching spot in South Africa. You can spot southern right whales from the cliff path in Hermanus between June and December.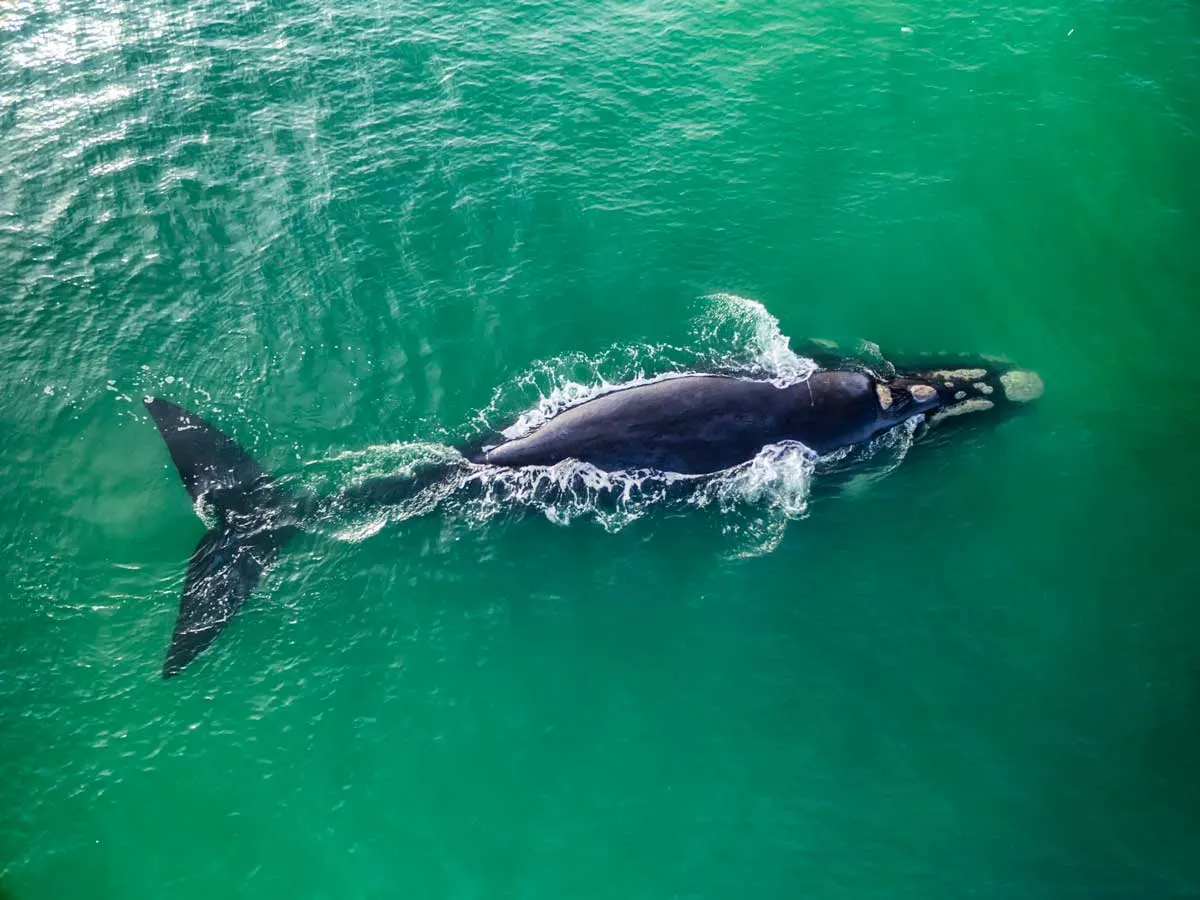 A walk along the Hermanus cliff path is a must-do. Winding along the coastline for 12 kilometres there are benches where you can sit and watch the whales and enjoy the ocean views. While walking the cliff path, enjoy the pieces of art scattered alongside the track.
If you prefer to get up close and personal with these behemoths of the sea, there are whale-watching boat tours available from the town of Hermanus. In peak whale season, August to October it is recommended to book boat tours in advance.
Hermanus Whale Watching Recommendations
Self Drive With Boat Tour
If you wish to self-drive from Cape Town to Hermanus (2 hrs each way) you can join a whale-watching boat tour from Hermanus. Boat tours usually run for around two hours. See here for prices and inclusions.
All-Inclusive Whale Watching Tour
Take a small group tour from Cape Town to Hermanus to join a 2-hour whale watching boat tour. Tour includes transfers from Cape Town, boat tour, drinks and snacks. See here for full tour details.
Try Shark Diving
For the brave, Hermanus also offers the once in a lifetime experience of shark cage diving and viewing. Tours include transfers from either Cape Town or Hermanus and all the equipment and instruction required for this exhilarating up close encounter. See here for full details.
Fernkloof Nature Reserve
The Fernkloof Nature Reserve protects the cliff path to preserve the ecosystem near Walker Bay. Boasting a unique topography with diverse plant life, including fynbos, The Fernkloof Nature Reserve has a network of hiking trails, many with beautiful views of Walker Bay and the Hemel-en-Aarde (Heaven and Earth) Valley.
Walker Bay Nature Reserve
Head to The Walker Bay Nature Reserve to visit the Klipgat Cave, a must-see in Hermanus. A unique cave with limestone windows overlooking the ocean.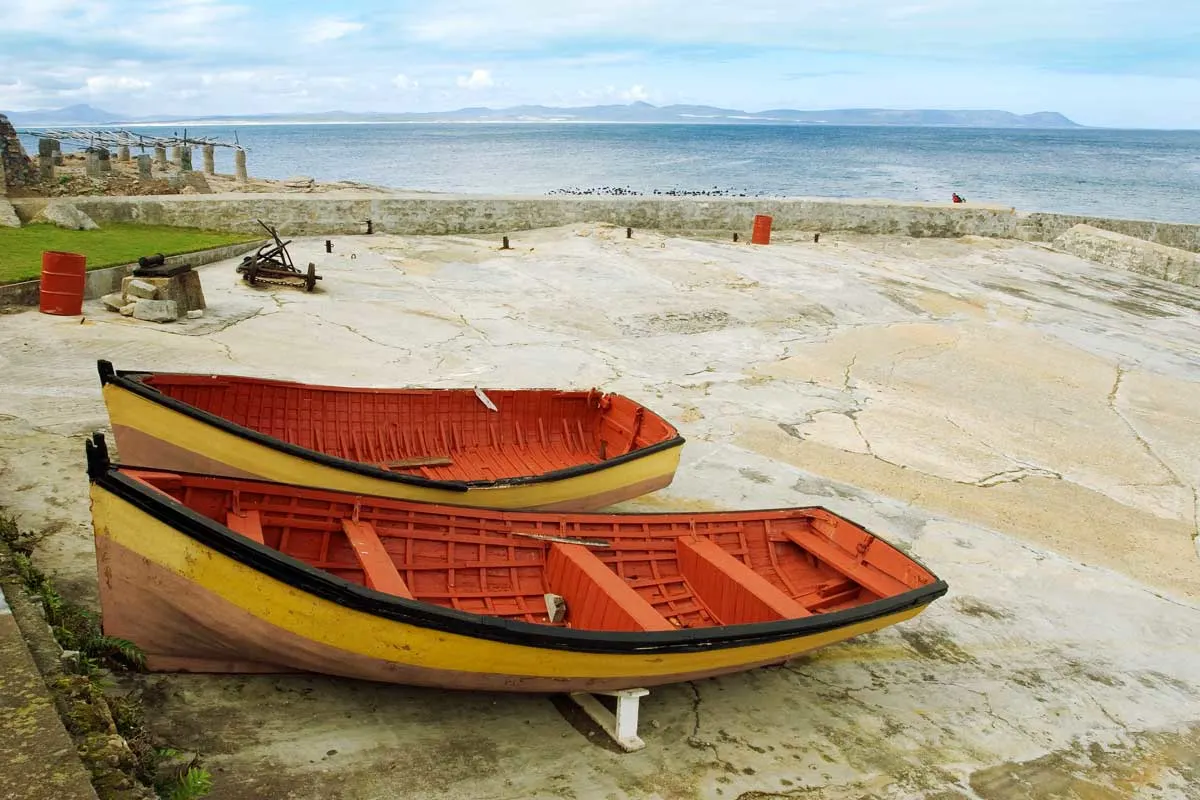 Explore the West Coast of South Africa
Take a two-hour drive from Cape Town to Paternoster to explore the West Coast of South Africa.
West Coast National Park
The West Coast National Park has loads of activities for day-trippers from hiking trails, bird-watching, and secret beaches to kayaking and kite-boarding in the Langebaan Lagoon.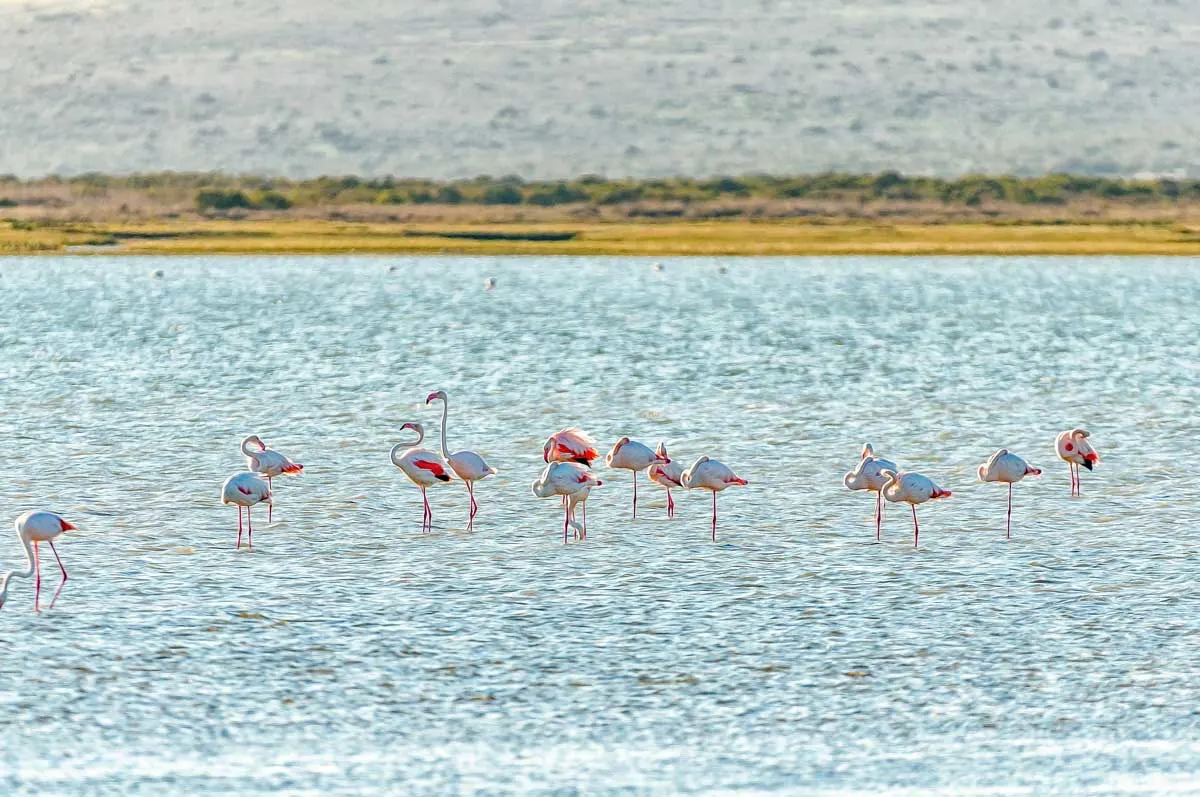 During August and September, you can see whales from the Tsaarsbank section of the park.
West Coast National Park is one of the most popular flower viewing sites in South Africa during the annual August to September flower season.
West Coast Tour Recommendation
Take a comprehensive small-group tour of South Africa's West Coast from Cape Town. The full-day tour takes you to the Atlantis Dunes, West Coast National Park, !Khwa ttu village, and the Langebaan lagoon. Includes transport, lunch, guides and tours. See here for full tour details.
Paternoster
From West Coast National Park, take the 45-minute drive north to Paternoster. An old fishing village, one of the oldest on the West Coast of South Africa, Paternoster is known for its white-washed lobster and fishermen's cottages. It has splendid beaches and a strikingly rugged coastline.
Paternoster is popular for dolphin and seal watching. There is also a multitude of bird species that attract bird watchers. And although the water on the west coast tends to be a bit icy, water sports such as kayaking, snorkelling and scuba diving are very popular in the area.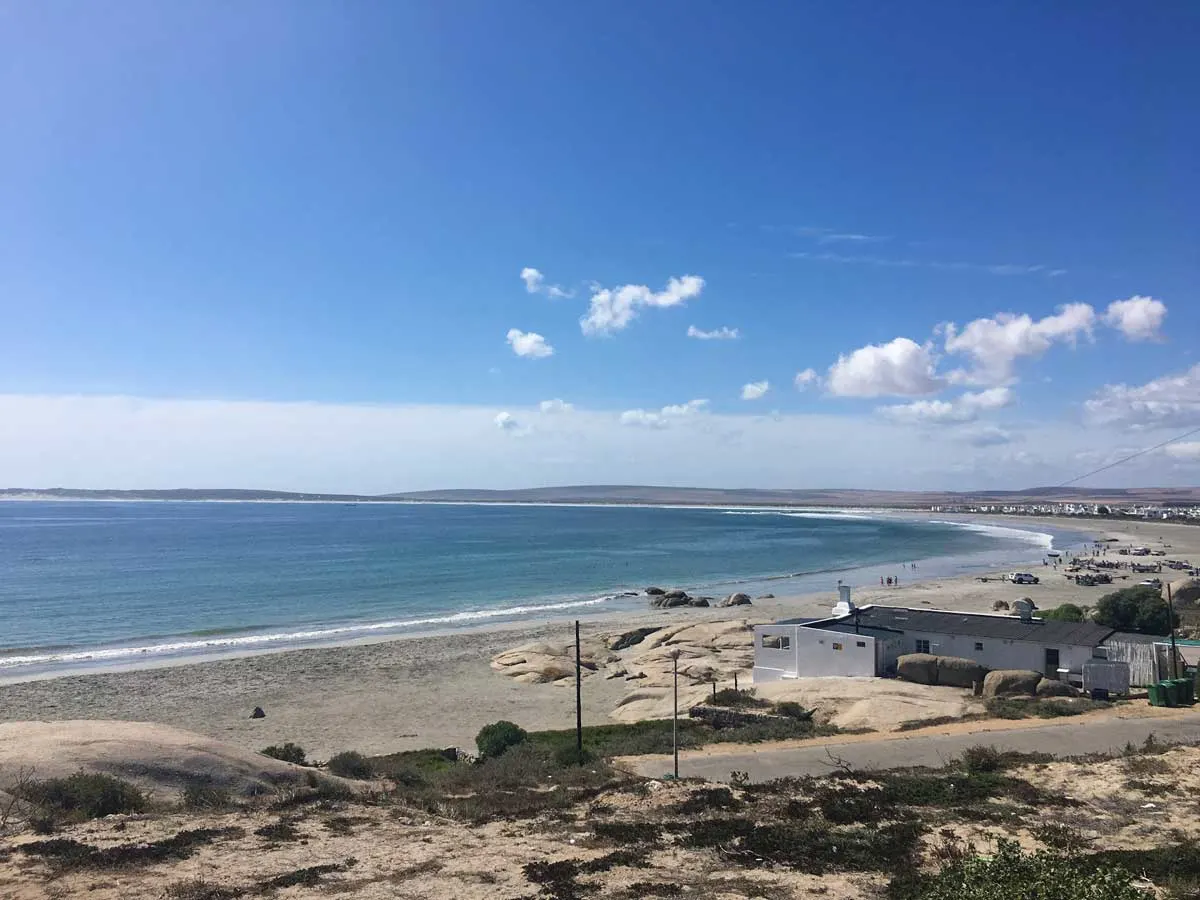 Visit the Cape Columbine lighthouse is in the Cape Columbine Nature Reserve near Paternoster. It is the first South African lighthouse seen by European ships.
When you visit Paternoster, try eating Cape Bokkoms, a kind of fish biltong salted and dried traditionally in the sun and wind. You'll find lots of good places to eat in Paternoster including historic Voorstrandt on the beach for seafood or Square Spoon for Mediterranean food with an Afro-Portuguese flavour.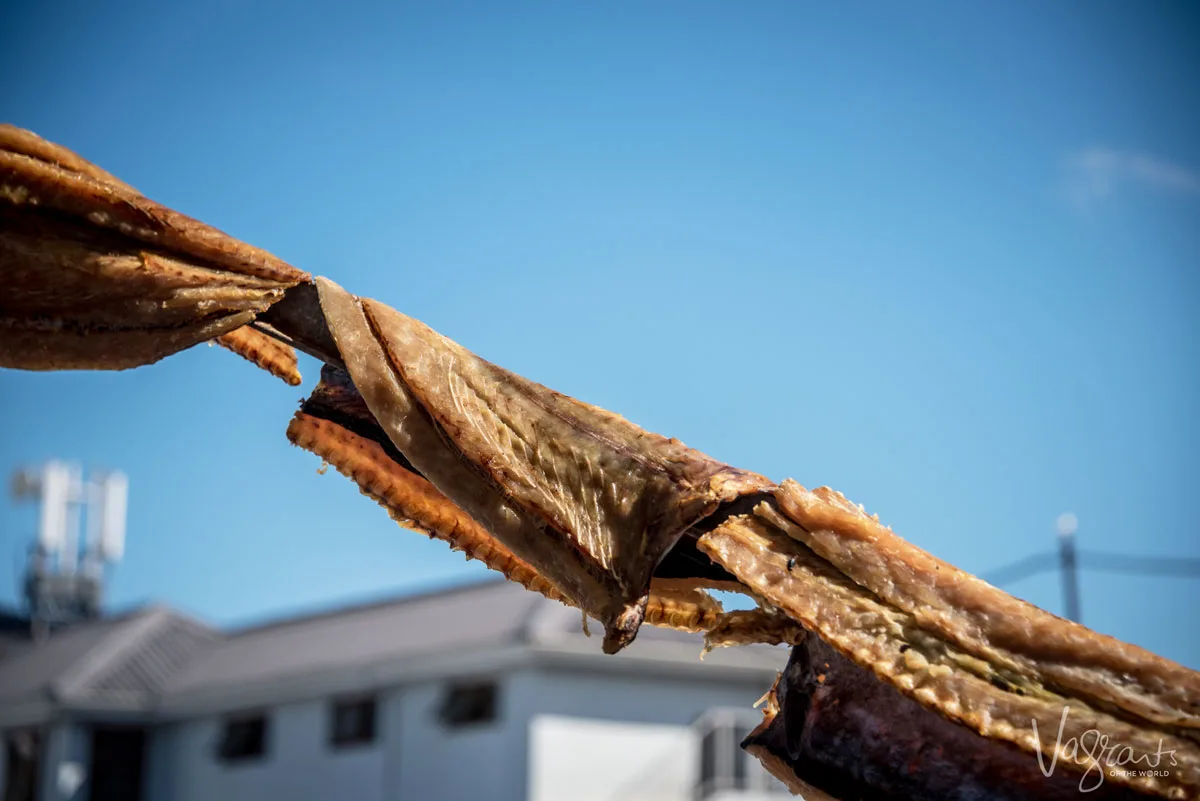 Start Planning Your Day Trips from Cape Town
There is so much to do around Cape Town, from exploring the regions natural wonders to discovering the countries best wine regions. While these are just a few of the best day trips from Cape Town, they are the perfect complement to any Cape Town Itinerary.
About the Author
Sabs is a freelance writer from South Africa with a passion for providing practical travel planning tips to help you maximise your travel experiences with limited time and money. You'll find loads of travel tips at her blog Focused Travels where she provides travel printables, travel inspiration and destination overviews.