There is no doubt; Kruger National Park is one of South Africa's premier game reserves. It is also one of the most uniquely accessible self-drive safari reserves in the world.
Kruger Self Drive Video – What to Expect on A Kruger Self Drive Safari
See Further on for a Complete Guide on Kruger Camp Accommodation With Video
Planning a Self Drive Safari
When we started planning a Kruger National Park self-drive safari, we found loads of information about what kind of experience to expect – The wide open spaces of the African bush teeming with a myriad of wildlife, and of course, close-up encounters with Africa's big predators.
What we struggled to find, was the nuts and bolts practical information on what we would need for a self-drive Kruger safari.
What to expect from Kruger Park accommodation?
Would we need camping gear?
What food would we need to bring with us?
Would we be able to get fuel in the park?
How far were the distances between Kruger National Park lodging and camps?
What kind of shops could we expect and what facilities are in Kruger Park?
Did we need a certain type of car?
Weather in Kruger National Park?
We knew it would be an experience of a lifetime, but we didn't quite know how to prepare for it.
---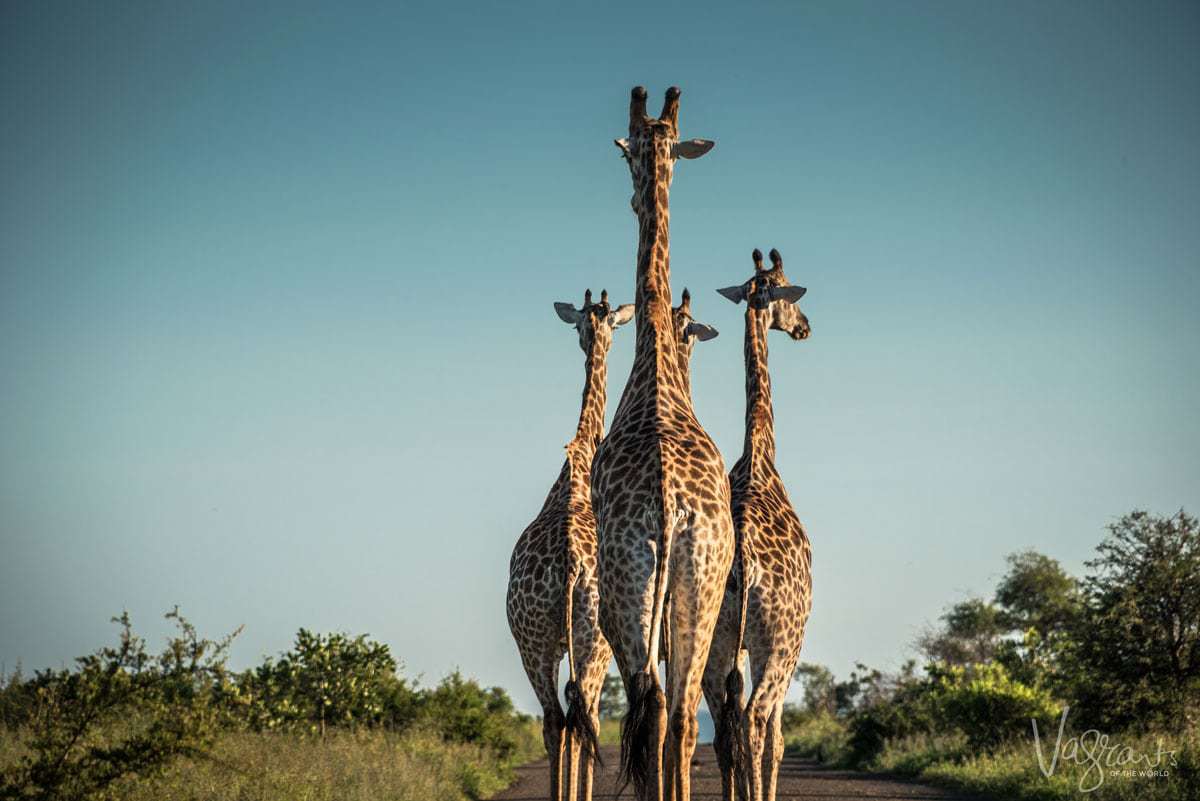 We are far from being safari experts, nor are we experts on Kruger National Park. We are, however, average travellers who managed to survive a two week Kruger self-drive safari. (Give or take an elephant stampede or two!)
Here are some tips we think other Kruger first-timers might find useful when planning a Kruger self-drive safari.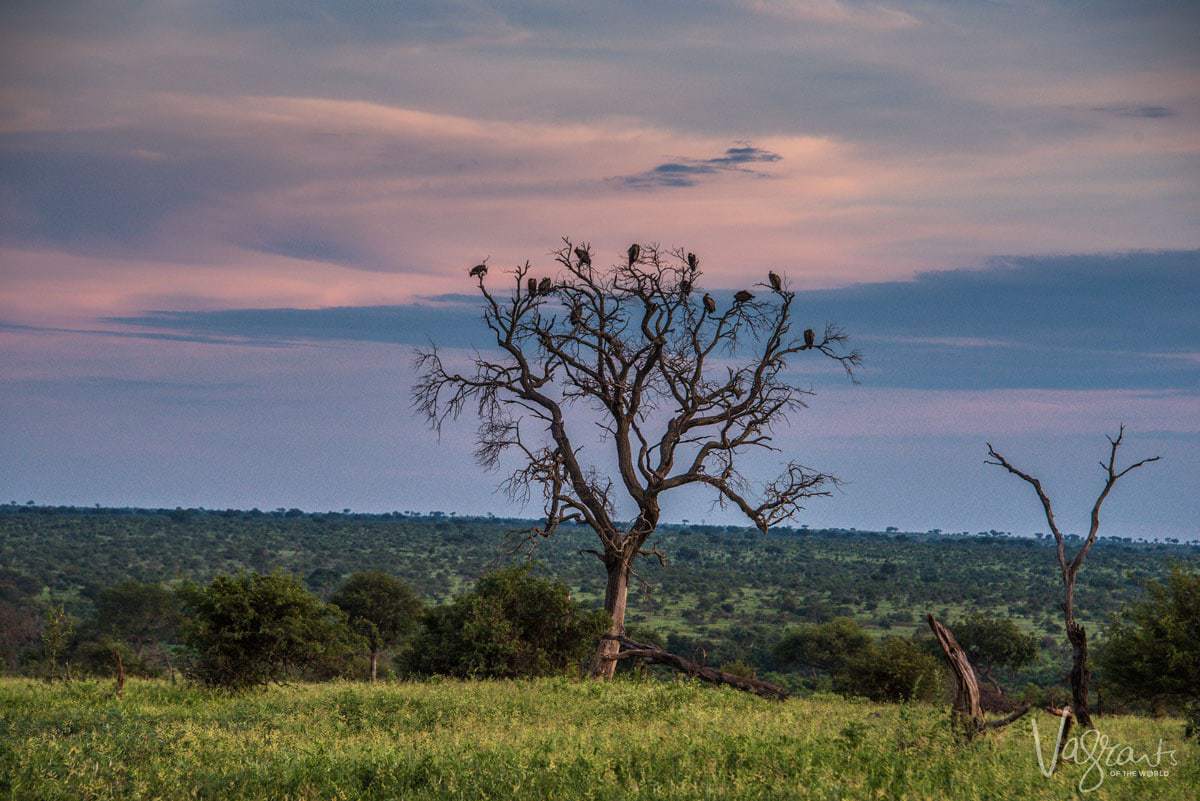 A Practical Guide to a Self Drive Kruger Safari.
Best Time To Visit Kruger National Park
No matter the weather in Kruger National Park, there is no wrong season to visit Kruger but different times of the year offer different highlights. Here's what you can expect from the different seasons.
Winter – Dry Season
Many will tell you the best time to visit Kruger is the winter months as this is when game viewing is at its best. The dry weather means the trees are sparse and the grass lower which is better for visibility.
No rain also means wildlife will migrate towards remaining water sources. Waterholes, dams and rivers become reliable sources for wildlife sightings, especially in the mornings when wildlife come to drink.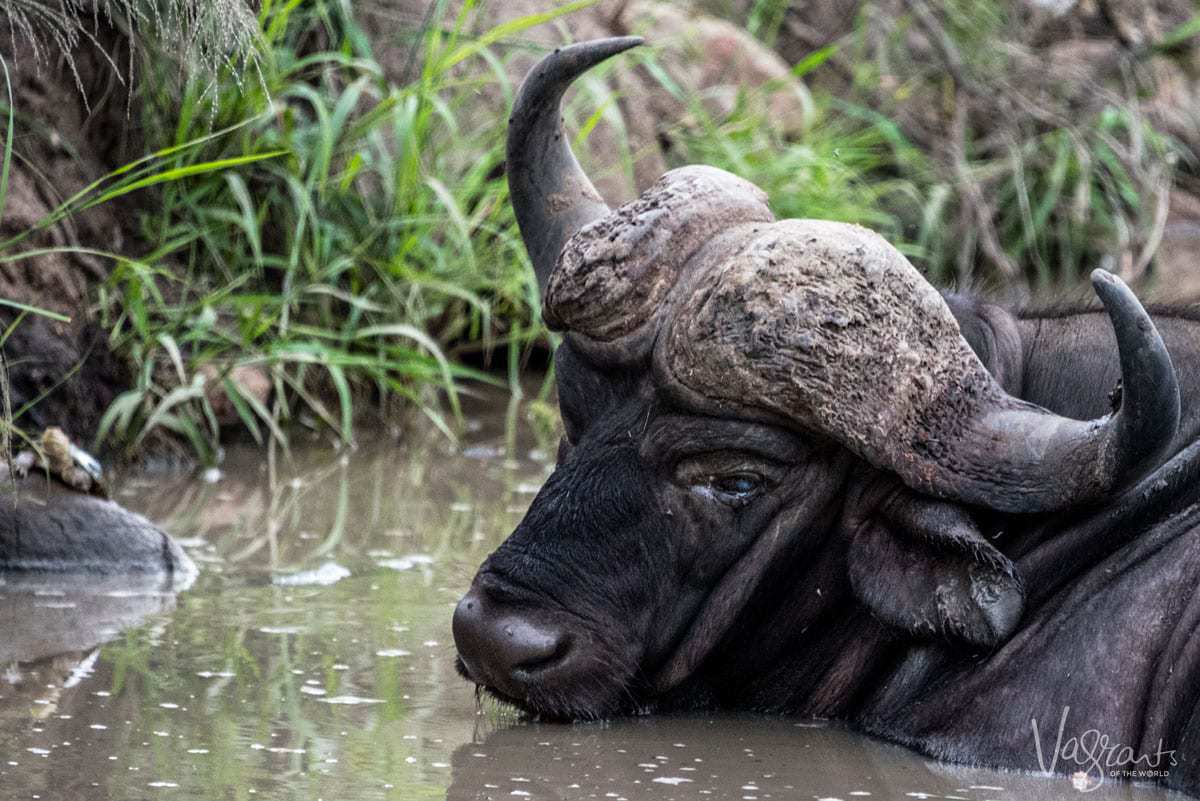 Winter Temperatures in Kruger
The weather can get very chilly at night in winter. However, daytime temperatures will be comfortable at around 26 ° C. Perfect for long days in the car.
Summer – Wet Season
We did our Kruger self-drive safari in the middle of summer – January. Due to the rain, the grass is much higher and the bush green and lush. Spotting wildlife can be more difficult with the dense vegetation, but to see the bush so lush is a beautiful experience in itself.
As there is plenty of water around, there are fewer opportunities for sighting larger concentrations of animals around waterholes.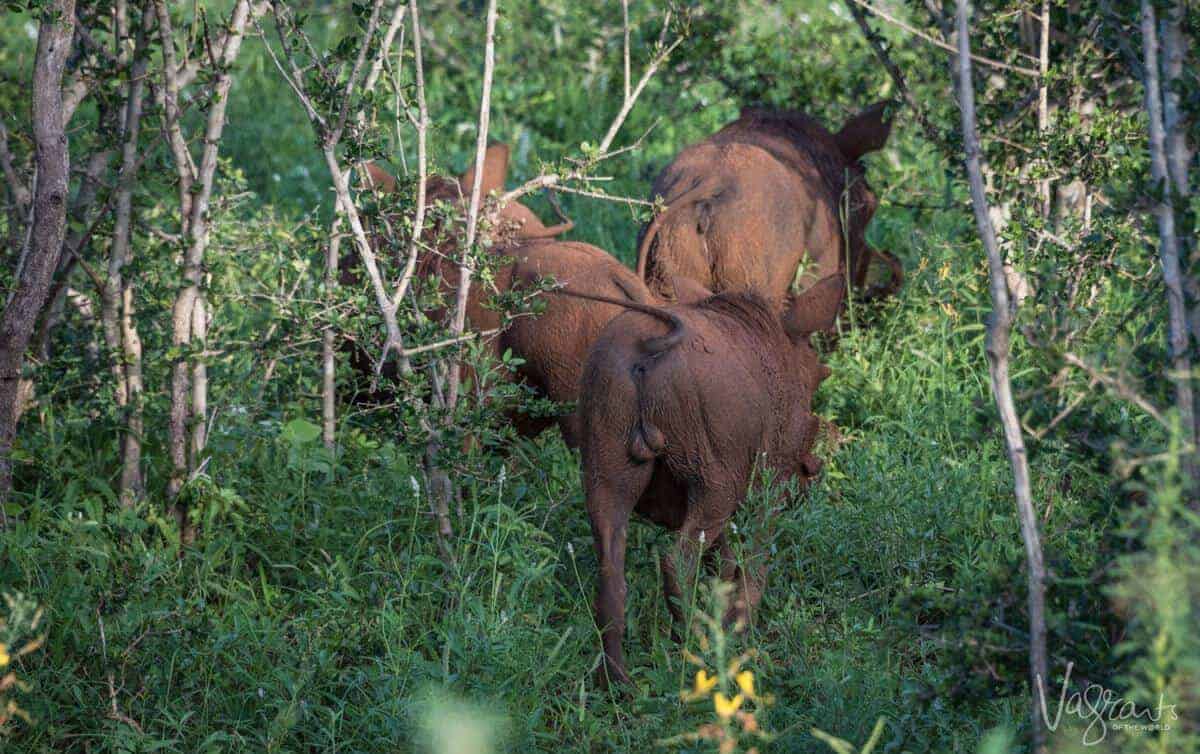 However, it's not all bad news in the summer months. We had lots of excellent wildlife sightings; we even saw The Big Five in one day. The rain also means there are lots of newborns in the park which is a beautiful sight. There are also plenty of migratory birds in the area.
Summer Temperatures in Kruger
Expect temperatures of around 30 ° C during the summer months.
Temperatures can rise as high as 40 °C with much higher humidity.
The heat combined with the rain may be a deterrent for those wishing to camp.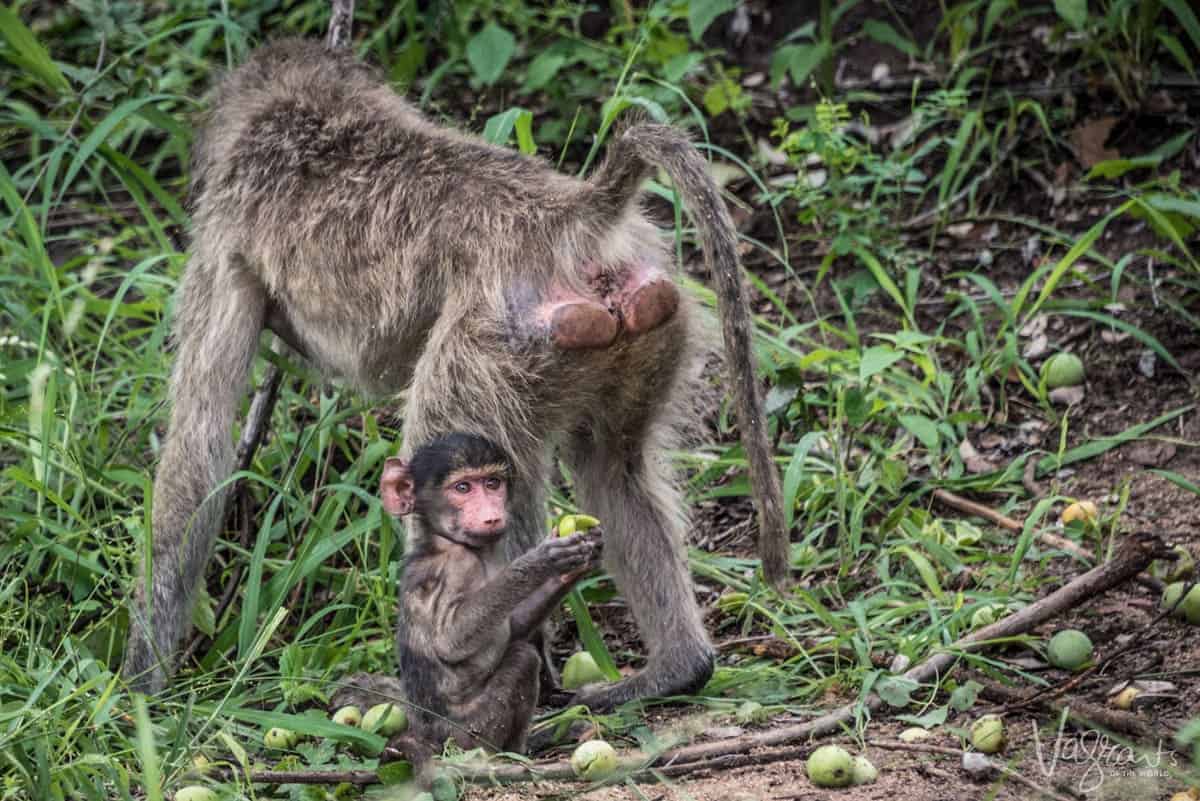 Panorama Route Self-Drive Guide
The Panorama Route makes a perfect addition to a Kruger Park itinerary. Read More Here.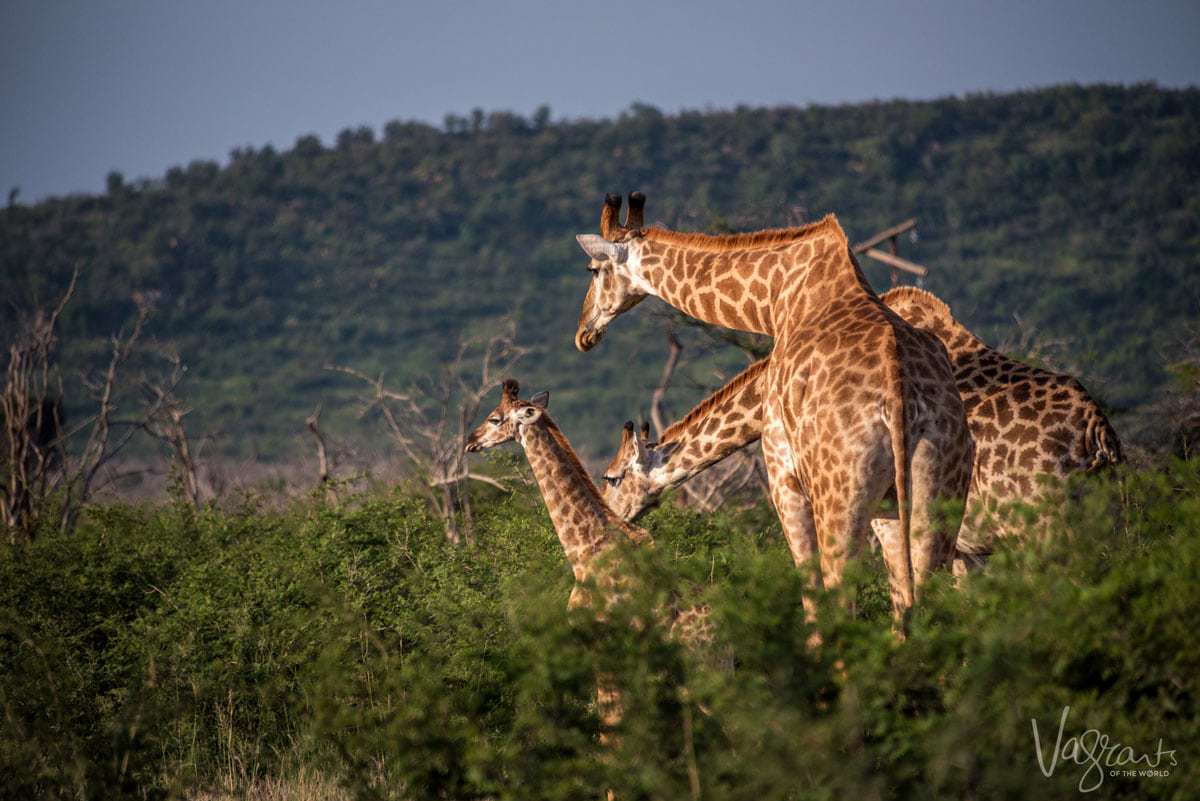 Plan Ahead – How Long to Spend in Kruger National Park.
How long to spend in Kruger is an entirely personal choice. Die-hard safari enthusiasts and campers will tell you they could happily spend weeks, even months in Kruger.
On the other hand, many are happy with self-drive day trips or taking one of the full day Kruger Safari tours. It is entirely up to how much time you have, how many game drives you want to do and how much you want to experience in the park.
If we were to make a recommendation to anyone wanting a great Kruger self-drive safari experience but wasn't a die-hard safari enthusiast, 3 – 5 nights is sufficient. There is also a great choice of accommodation in Kruger National Park.
Best Kruger Camps For 3-5 Day Kruger National Park Itinerary.
The southern and central areas around Skukuza Camp and Lower Sabie are great for predators and big game in general. From these camps, it is entirely feasible to see all Big Five without too much problem.
These areas also have exceptionally well-serviced rest camps which make it easy for those not as well equipped as seasoned campers.
You can watch our complete guide to Kruger National Park Camps further on for more information.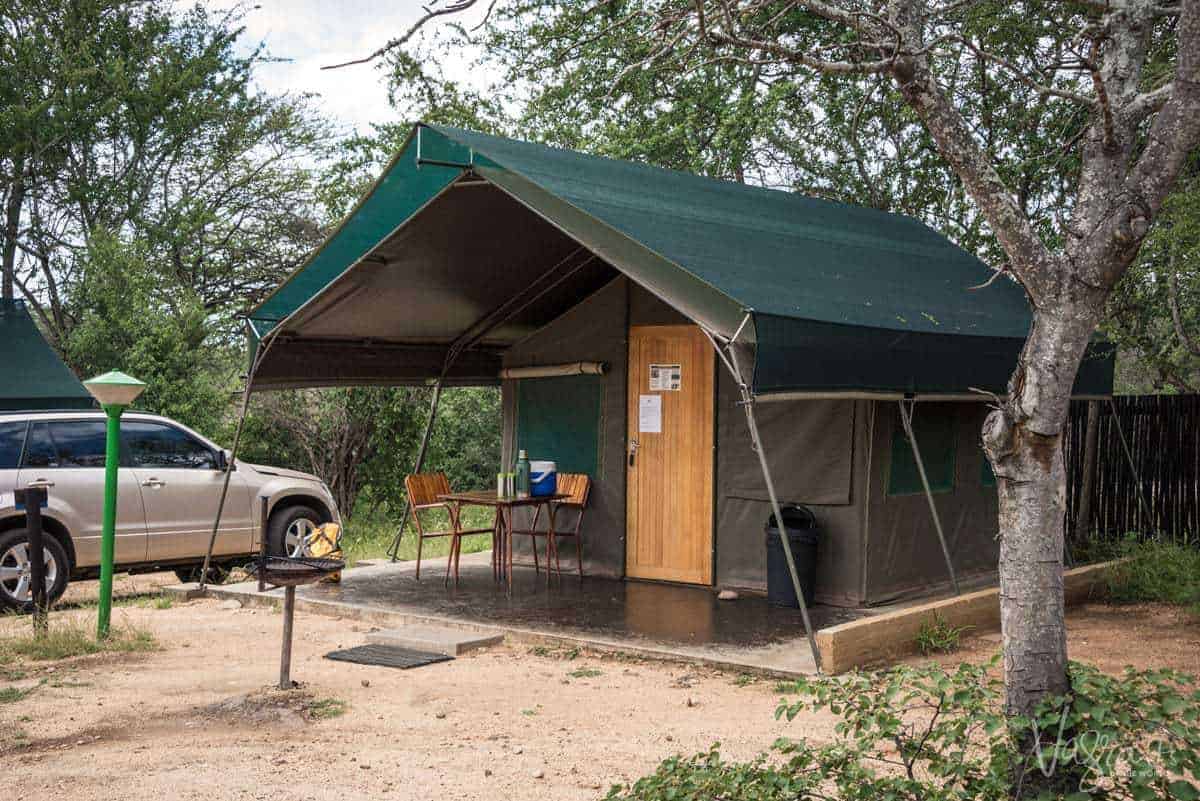 Arriving at Kruger – Plan Your Arrival Time
Remember, you need to travel to Kruger, then on to your first camp. It can be a long day, especially if you have to drive from Johannesburg to Kruger.
It is an offence to drive in the park at night. Because of this, the camps have very strict gate open and closing times so you may not get much game viewing in on your first day.
*Note – SAN Parks Rules and Regulations impose hefty fines if you arrive at camps after gate closure.
A three-night itinerary would give you time to familiarise yourself with the roads. Allow for two full days of game viewing without having to push yourself. With early starts to get the best wildlife sightings, game drives can be very tiring.
A 3 – 5 night itinerary would also allow you to experience some different Kruger Park rest camps along the way and maximise your wildlife sighting opportunities.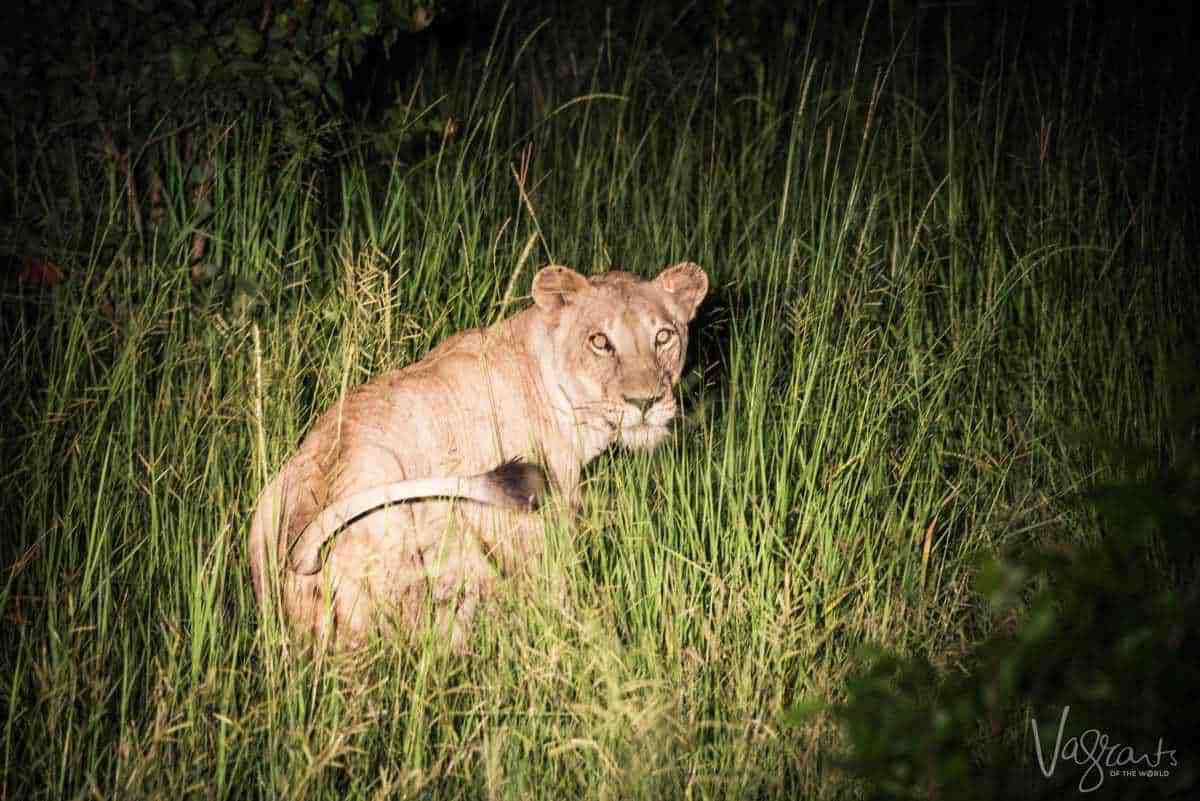 Plan Ahead – Think About Your Kruger National Park Itinerary
Distances Between Kruger Park Camps
Kruger National Park is huge! It is the same size as Israel and only slightly smaller than Belgium. When planning which rest camps to stay at, consider –
The distances between camps.
Also, factor the reduced speed limits of 50kms on sealed roads and 40kms on dirt roads.
You will also be stopping often for the many wildlife interactions, even on the main roads.
This will determine how many days you need or how many camps you decide to stay at.
For example – While the distance between Crocodile Bridge Rest Camp and Skukuza Rest Camp is only 76kms (47 miles) the estimated travel time is more than 3 hours.
Times are calculated at approx. 25kms/hr based on the shortest route. We found travel times to be more than the estimated times.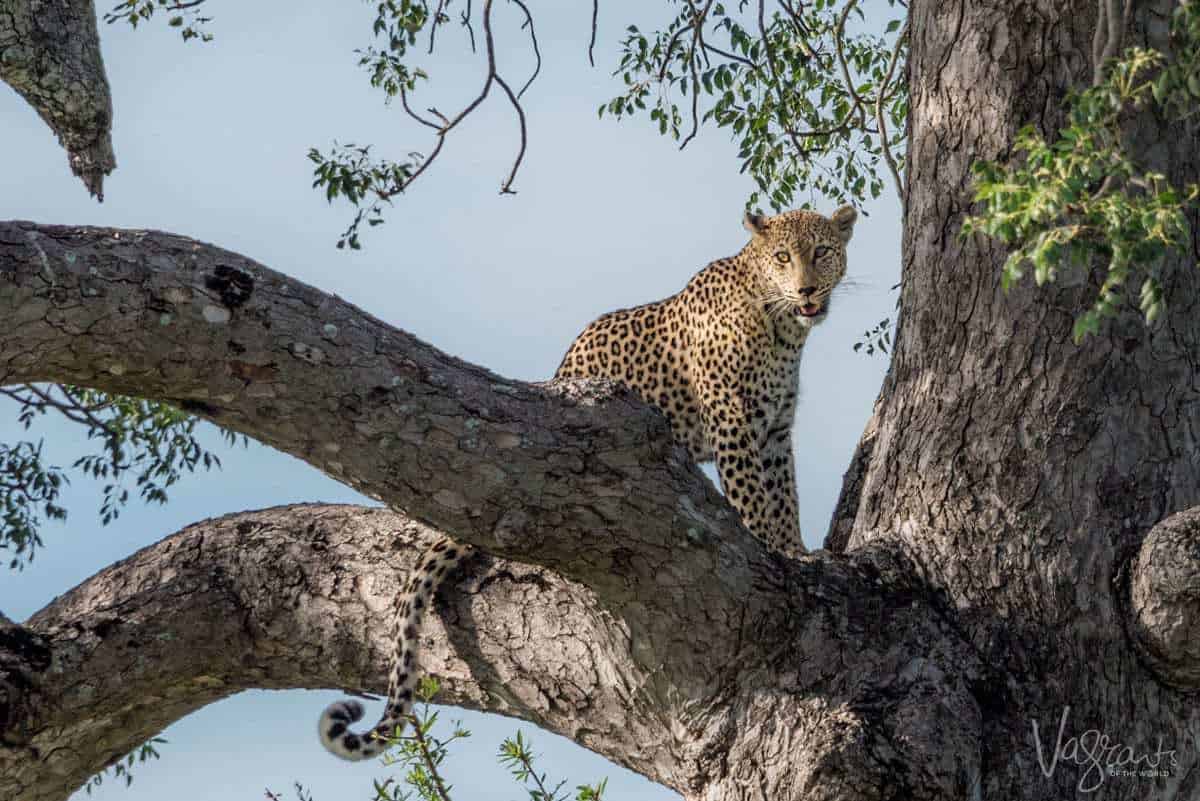 Consider One of the Kruger Safari Tours.
A 3 – 5 day Kruger itinerary would also allow for either a full or half day guided or private safari, something we highly recommend. While self-drive safari is the objective, a guided game drive at the beginning of your trip can make the rest of your self-drive experience so much more rewarding armed with a little knowledge. You can read more about private Kruger safaris here.
If a guided or private safari isn't in your budget, or your cup of tea, SAN Parks run shorter morning and afternoon game drives from each camp. These don't offer the same personalised experienced but are still very worthwhile.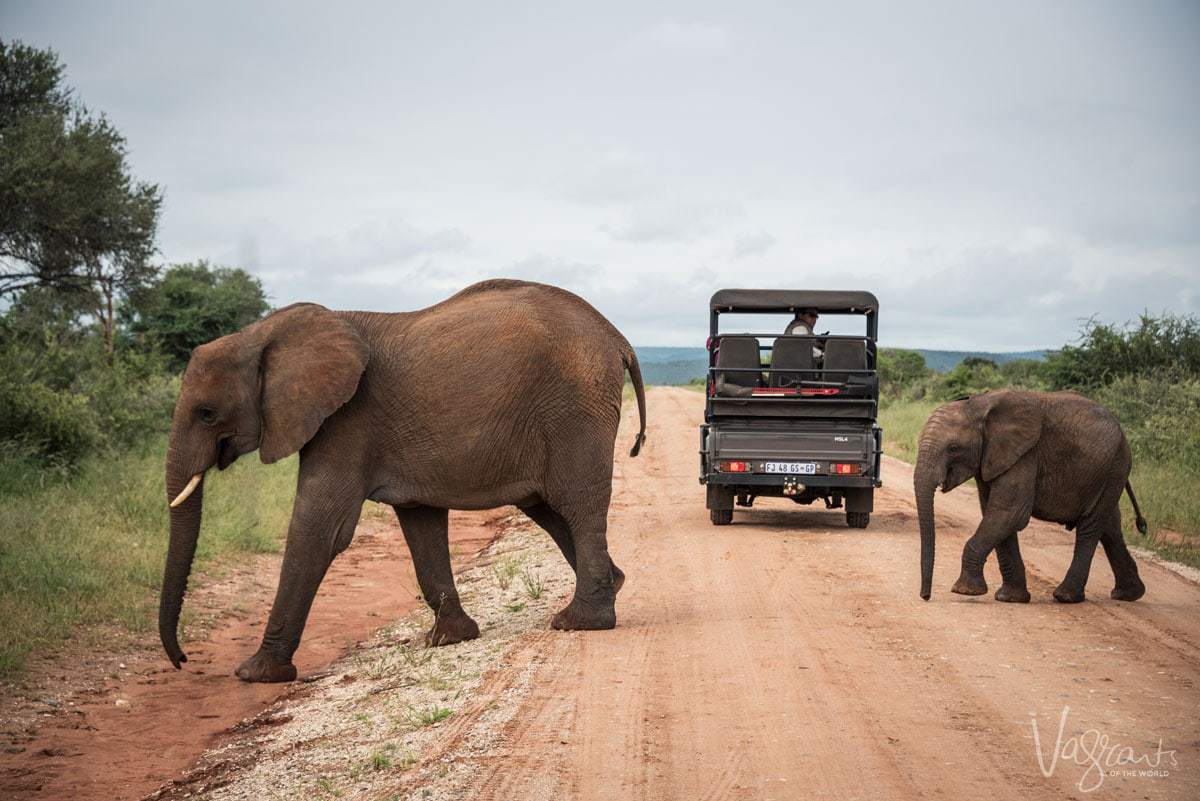 Combine A Self Drive Safari with a Private Reserve.
In addition to doing a full day private guided safari within Kruger, we added a 2-night stay at a private lodge in Greater Kruger to our itinerary. We spent two nights in the Klaseri Private Game Reserve at Africa on Foot and nThambo Tree Camp.
It was great to have the different experiences of self-drive safari and a private lodge safari. It is how many people tailor their Kruger itinerary and is not as expensive as people think.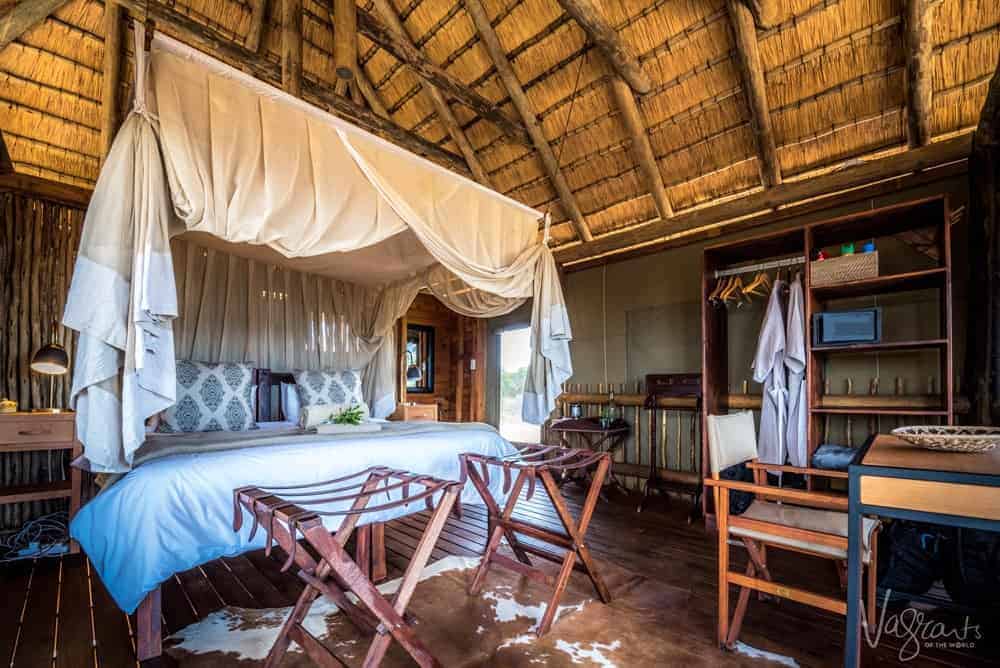 Best Car for a Kruger Self Drive Safari.
If you are looking for car rental for Kruger or wondering if your vehicle is suitable, you do not need a 4×4 vehicle for a self-drive safari in Kruger.
The main roads through Kruger are sealed roads and many of the secondary roads, while not sealed, are in good enough condition for a standard two-wheel drive vehicle. If there is a lot of rain and the secondary roads are affected, SAN Parks closes the road off.
We saw everything from tiny little two-door hatchbacks to enormous, fully kitted out 4×4 vehicles. That said; there are some considerations when choosing a car.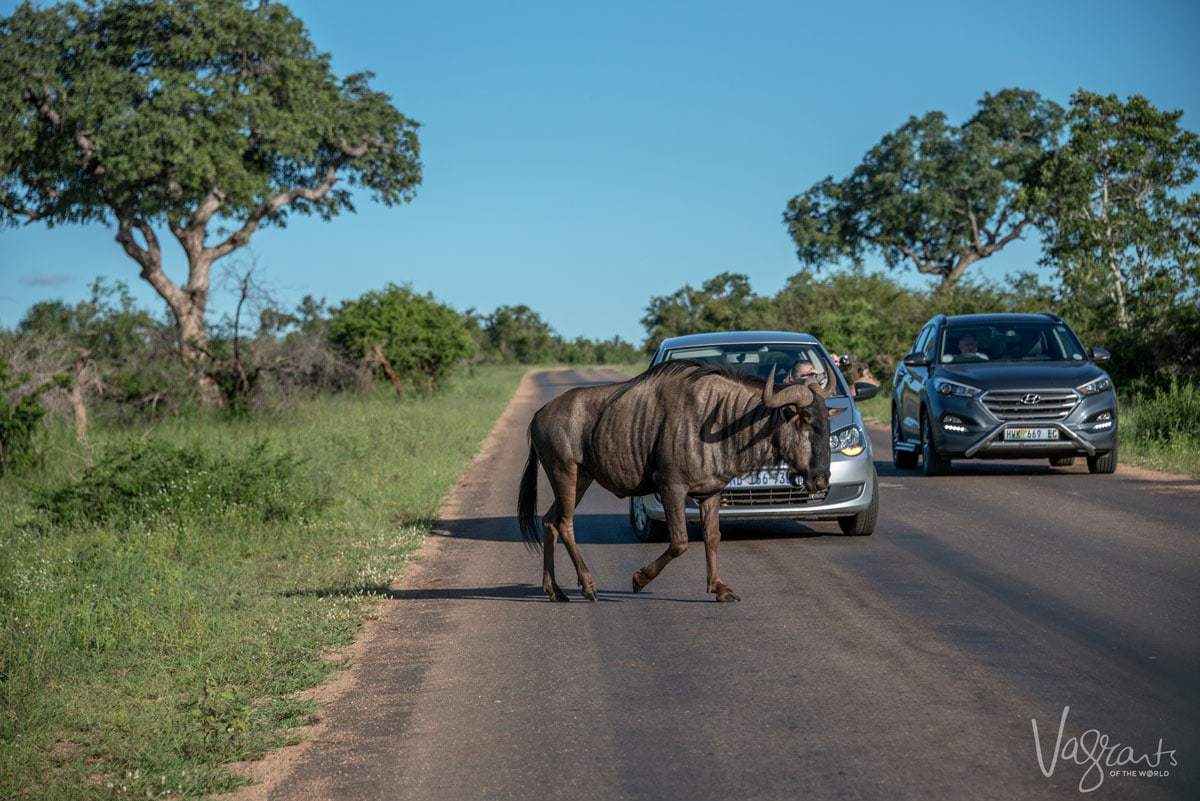 Things to consider when choosing a car for Kruger self-drive safari.
A vehicle with a higher profile will afford you a better view over the bush. While this may increase wildlife sighting possibilities, it is possibly not such an advantage as to warrant the much higher rental cost.
Consider distances you may travel within the park and does your car rental allow for unlimited mileage.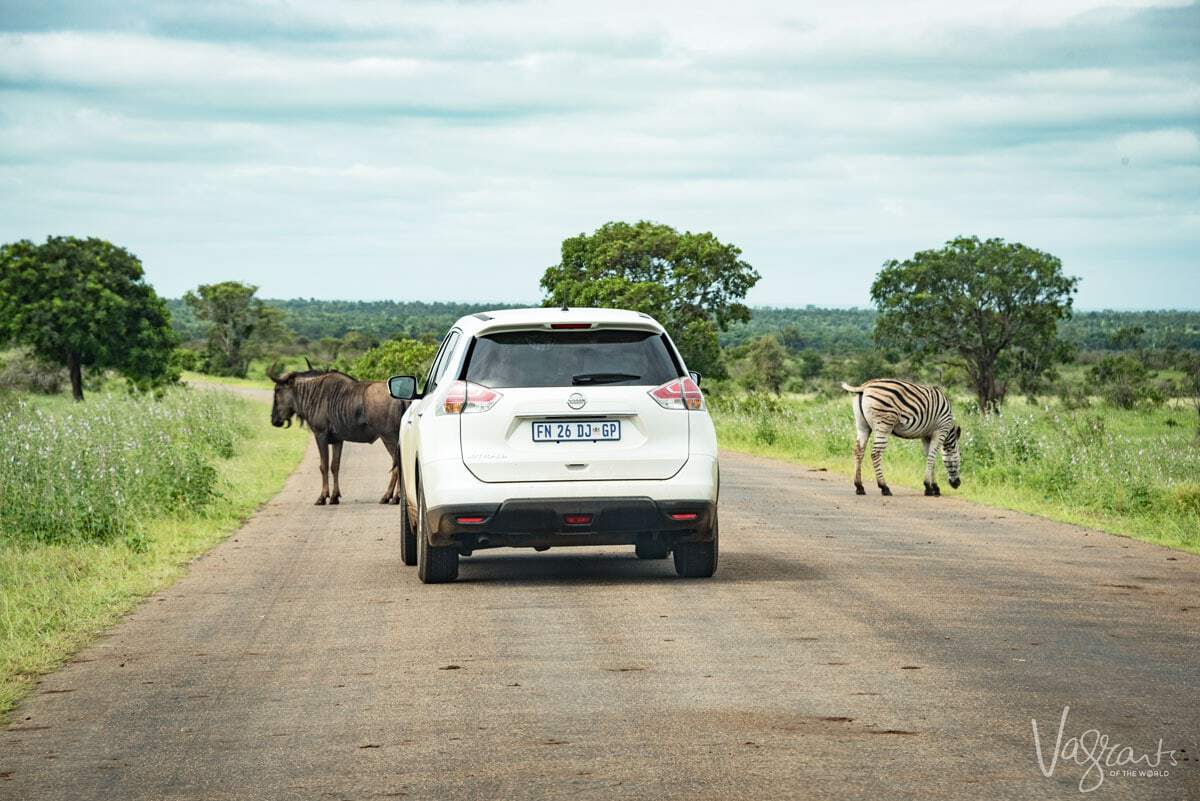 It is forbidden to leave the vehicle unless in a designated area so you will be spending long periods in the car. With this in mind –
Is your vehicle large enough for the number of people in the group?
Does it have air conditioning – especially crucial in summer?
How much space will you need for luggage?
At the end of the day, Kruger National Park is very accessible to all vehicle types. While having the height advantage of say; a purpose-built safari truck or 4×4 is fantastic, cost and practicality should win at the end of the day.
You Will be Spending Long Periods in the Car
Our biggest recommendation would be to consider comfort. You may not always find a designated area to get out of the car when you would like, so, think how comfortable you will be for extended periods. Do you have room enough for all passengers, luggage and some essential snacks and drinks?
While there are shops and picnic spots in the park, they are not always conveniently located. We always made a point of packing a light breakfast, some tea and plenty of water on morning drives that we could reach from inside the car.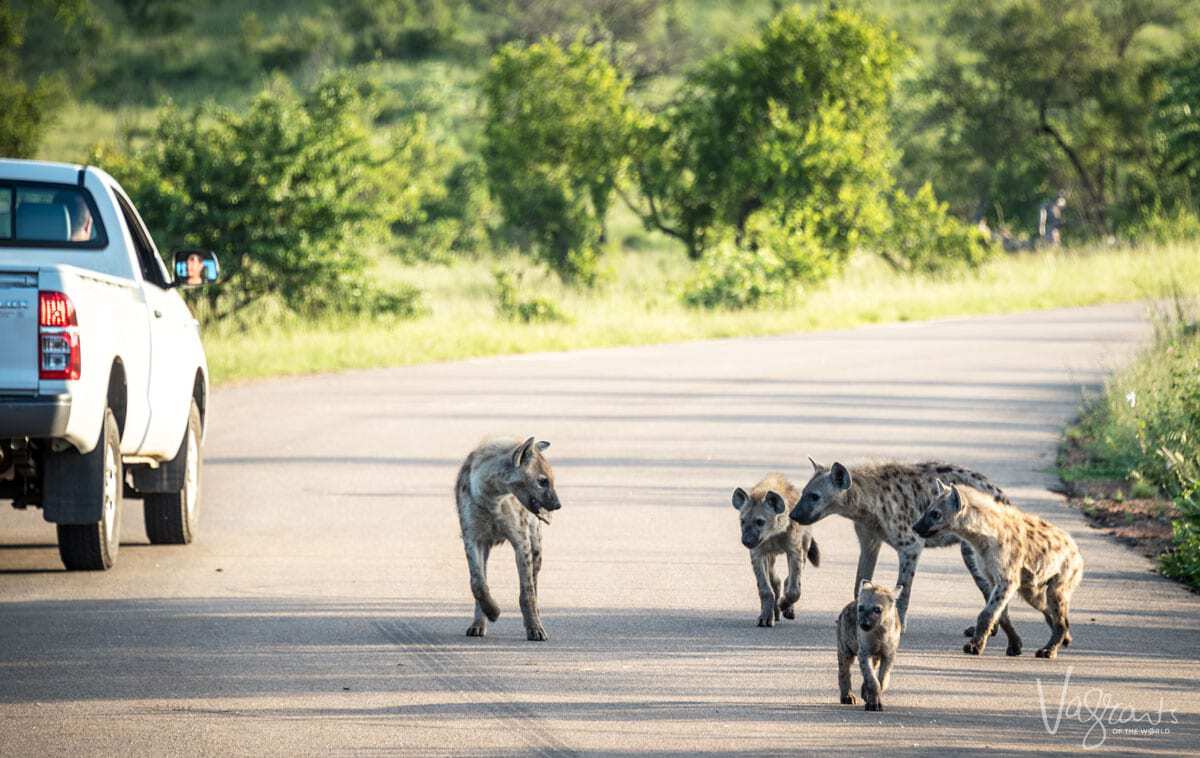 Car Rental in South Africa
You may not hire a car in South Africa for longer than one month at a time. If you are planning on staying in South Africa for longer than a month, you may need to do multiple rentals.
A 4-day car rental from Johannesburg ranges from USD$ 50-$60 for a mid-range 4 door vehicle up to USD$100 for 4 days for a larger vehicle.
Crossing Borders in Southern Africa
If you are planning to head to other countries such as Namibia or Lesotho, you will need special border papers which will incur a small additional fee.
Tip on Car Rental in South Africa:
There is a lot of confusion about the requirement of a "credit card" to rent a car in South Africa, and that normal debit/credit cards widely used in Europe and Australia are not accepted. We found it is just a matter of terminology.
As long as the debit card has raised numbers and a chip similar to a credit card it is accepted. It is just to ensure any additional charges can be billed at a later date as cannot be done with a normal debit ATM card.
Don't Forget Travel Insurance for Kruger
Get a Free Quote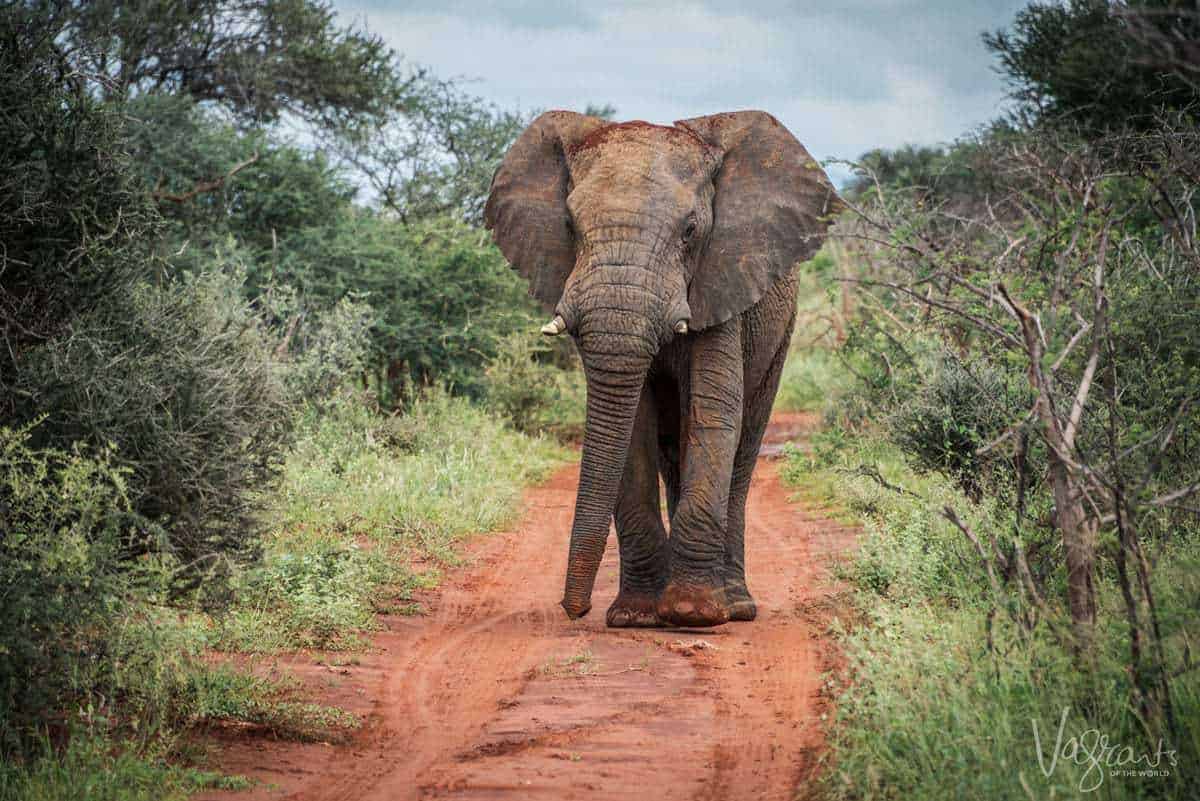 Kruger National Park Entrance Fees.
Kruger National Park prices are structured in two ways. Either per day or by purchasing a yearly Wild Card. Rates are different for South African citizens and foreign visitors. We will only look at prices for foreigners.
Per Day Rates:
Adults: ZAR 304.00 (~USD $23)
Children: ZAR 152.00 (~USD $12)
Wild Card Rates:
A Wild Card gives you unlimited yearly access to 80+ Parks and Reserves around Southern Africa.
Individual: ZAR 2,210.00 (~USD $164)
Couple: ZAR 3,455.00 (~USD $258)
Family: ZAR 4,130.00 (~USD $307) Up to 7, Max 2 adults.
Work out how many days you will be spending in the park and which would be the better value. Obviously, a family of five spending five days in the park would be much better off purchasing a Wild Card. Also, consider how many other parks and reserves you might be visiting in Southern Africa when considering which entry fee is right for you.
You can purchase daily passes and Wild Cards when you enter the park.
What Facilities are Available Inside Kruger National Park?
The biggest questions we had were:
Would we be able to buy food for self-catering in the park?
Can you get fuel or do you have to leave the park?
The answer was yes to all of the above. We were amazed at the amount and quality of shops and restaurants in Kruger.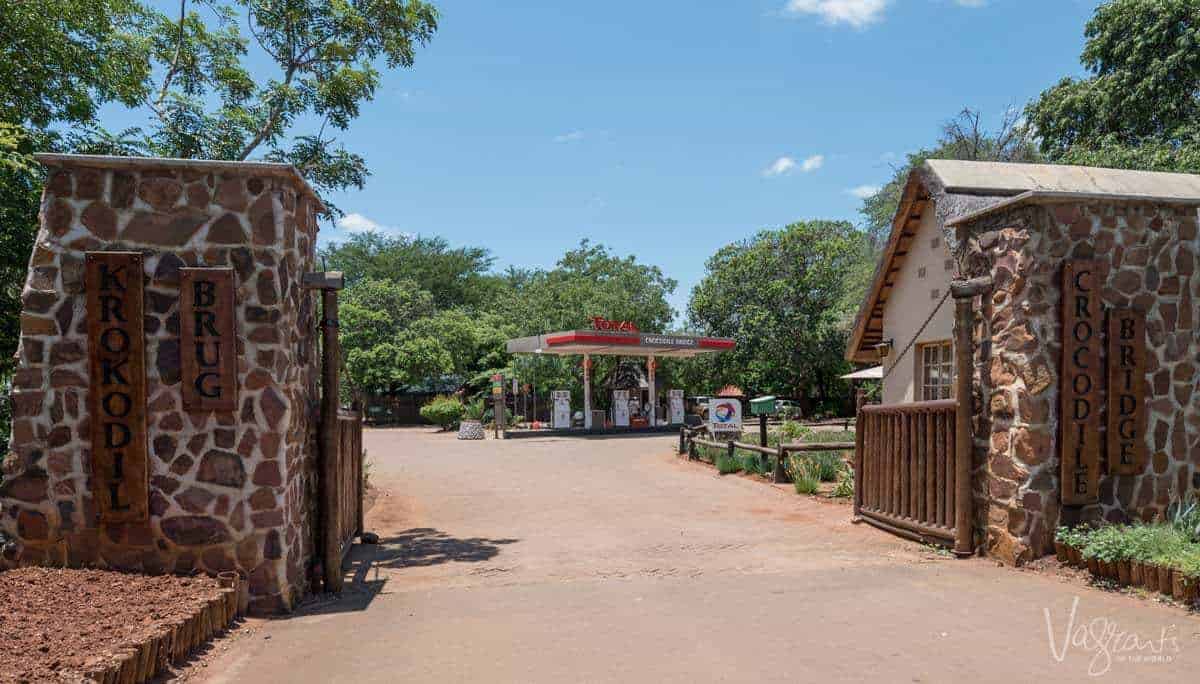 Retail Shops in Kruger.
All of the camps have relatively good retail shops, some larger than others. They sell the obvious souvenirs but also more or less everything you will need to self-cater. The necessary supplies such as ice, milk, meat, vegetables, dry foods, bread, beer and wine are available.
You will find an excellent selection of South African wines at very reasonable prices. They also sell braai (bbq) supplies such as coal and wood, even basic camping supplies.
If you are staying for more than a few days and wanted to completely self-cater, we would recommend stocking up outside the park with meat, salad, etc. and then just topping up what you need. While the selection in some of the park retail shops is good, it is not always available due to delivery times, etc.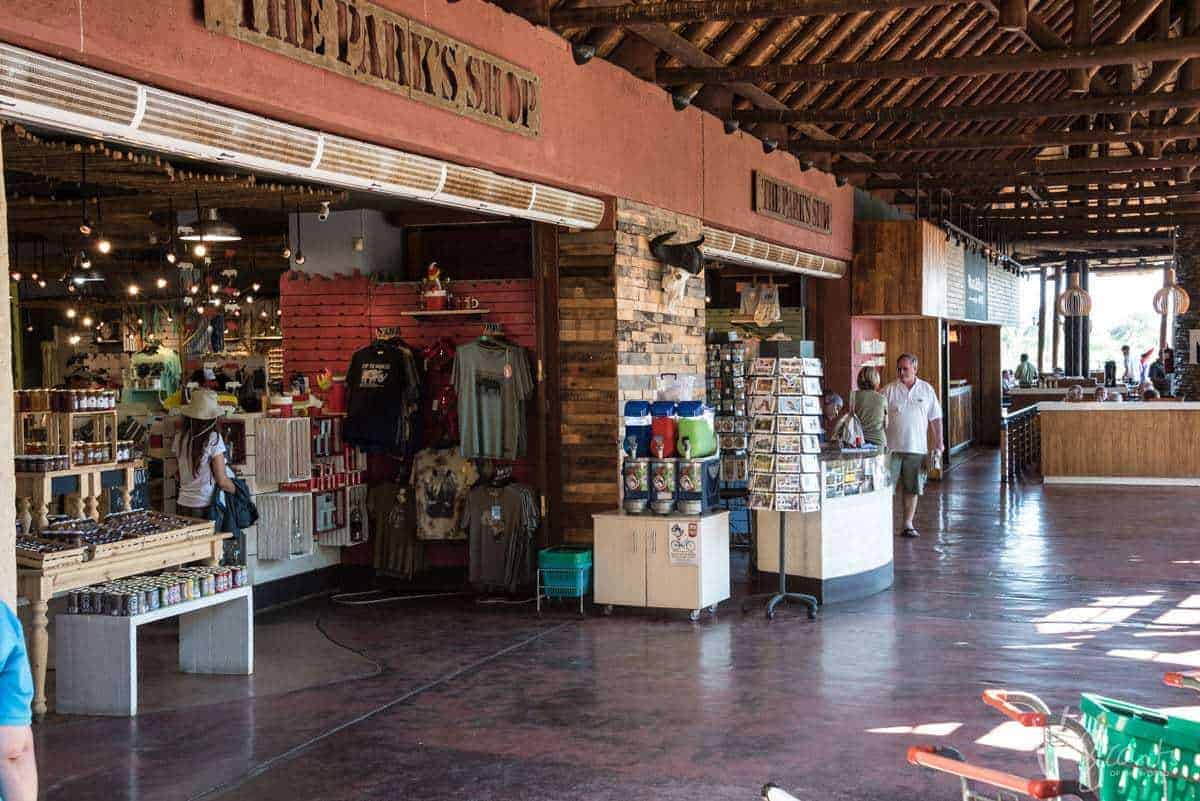 Self Catering Accommodation in Kruger
All of the accommodation in Kruger, including the safari tents are equipped for self-catering with full-size fridges with freezer, so keeping food cold is not a problem.
We would, however, recommend a cooler box or cheap collapsible cooler bag for keeping drinks and lunches cold during games drives. It is also handy to keep perishables fresh when moving from one camp to the next.
A Collapsible Cooler for the Car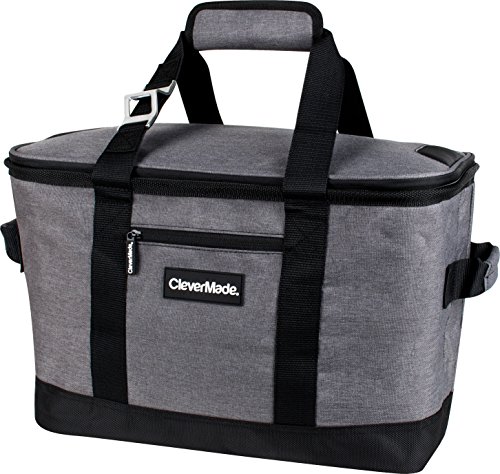 Fuel in Kruger
You will also find all the main camps have fuel stations, but it is wise to keep your vehicle topped up just in case.
ATM's and Banks in Kruger
There are ATM's at a few of the larger rest camps such a Skukuza and Letaba. All of the shops take card payment, but it is wise to have some cash on you in the park in case of power outages which are not uncommon in South Africa.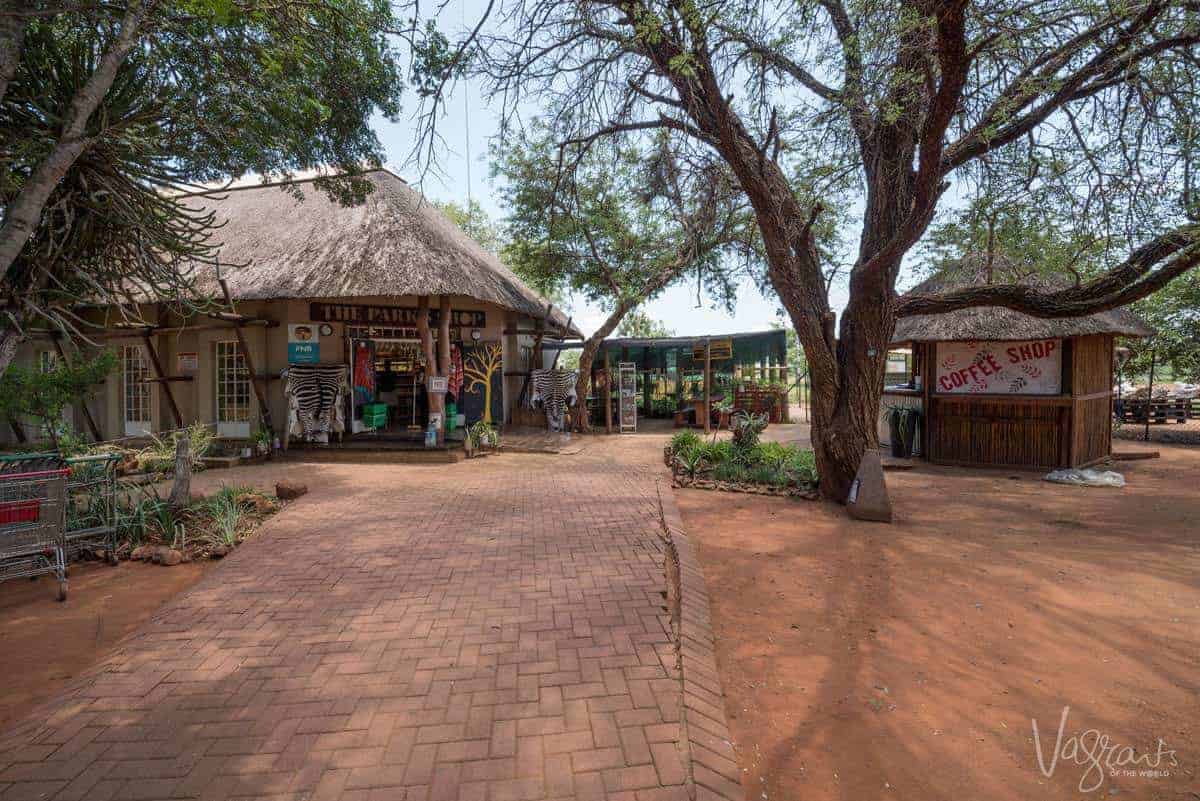 Restaurants in Kruger
All of the park's main rest camps have restaurant facilities except for Orpen Gate and Crocodile Bridge. They have a small shop and kiosk for takeaway light lunches. The tented camps such as Tamboti have no shop or restaurant facilities.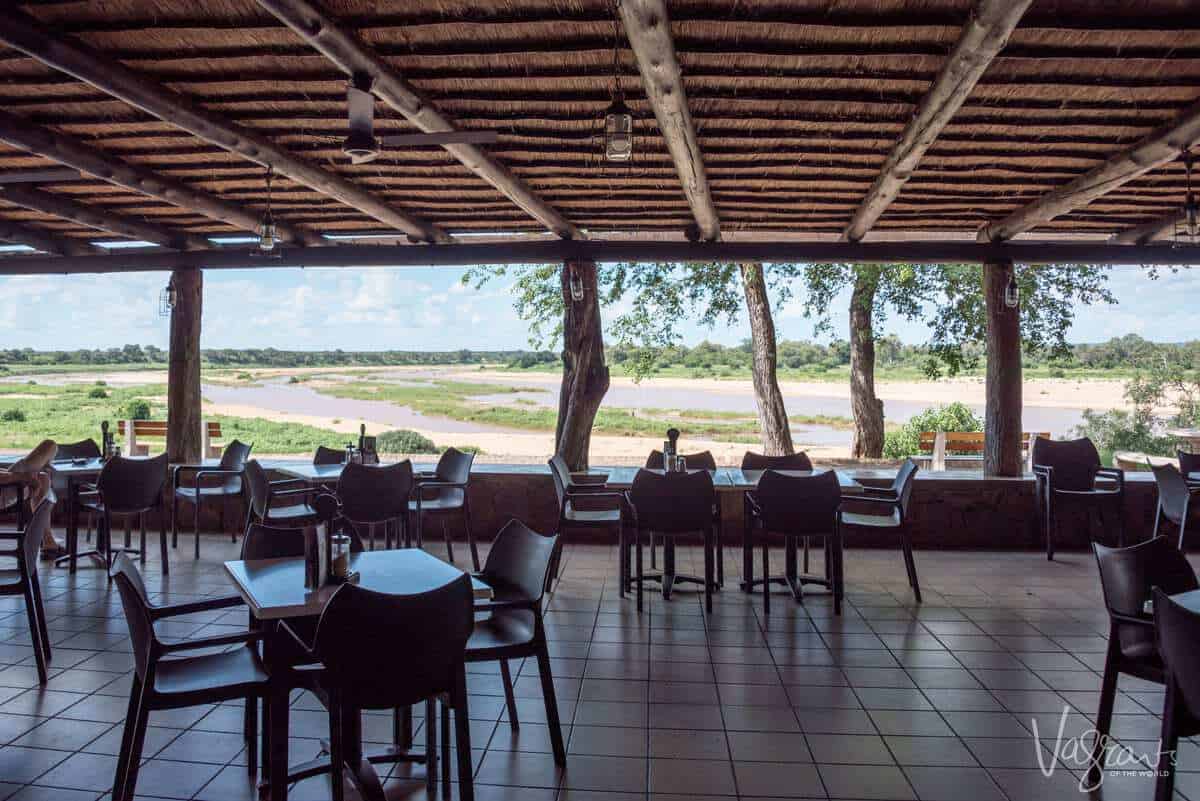 The restaurants vary in size and quality from camp to camp with Skukuza Rest Camp having by far the best restaurant and cafe facilities. Aside from Skukuza which has a Cattle Baron Restaurant and cafe style takeaway, you will find mostly casual cafe style restaurants such as Mug and Bean and another franchise Tindlovu Restaurant.
At a few camps, in addition to the retail shop, you will only find the fast food chain Wimpy Burger or Debonairs Pizza.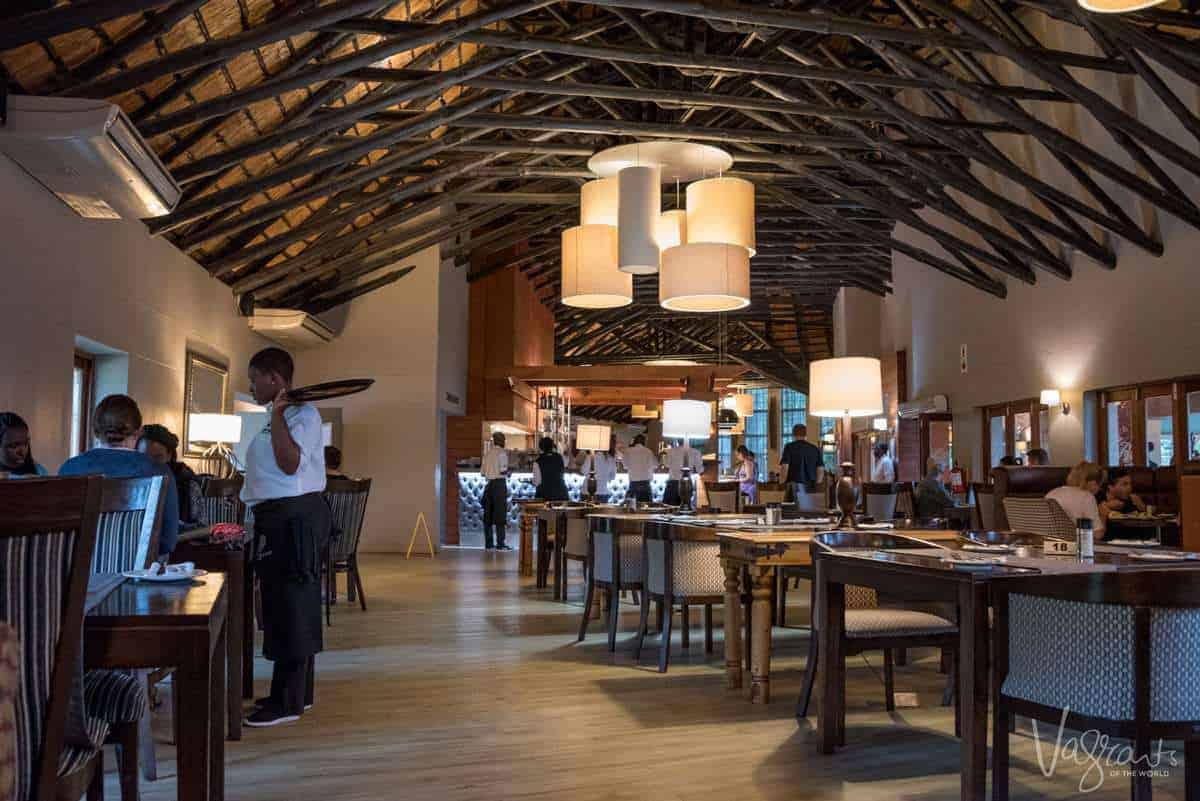 Picnic Sites in Kruger.
As we mentioned earlier, you may not exit your vehicle at any time in the park unless in a designated area such as a camp or picnic site.
Some picnic sites are an extension of the main camps. An area for day visitors to relax and usually have a shop and sometimes even a pool.
Some picnic sites are not much more than an open clearing with toilets, picnic tables and small gas braais (bbq's) for rent. These areas will always have an attendant on hand to keep the area clean and to assist with the braais. Sometimes you will find a small shop to purchase drinks.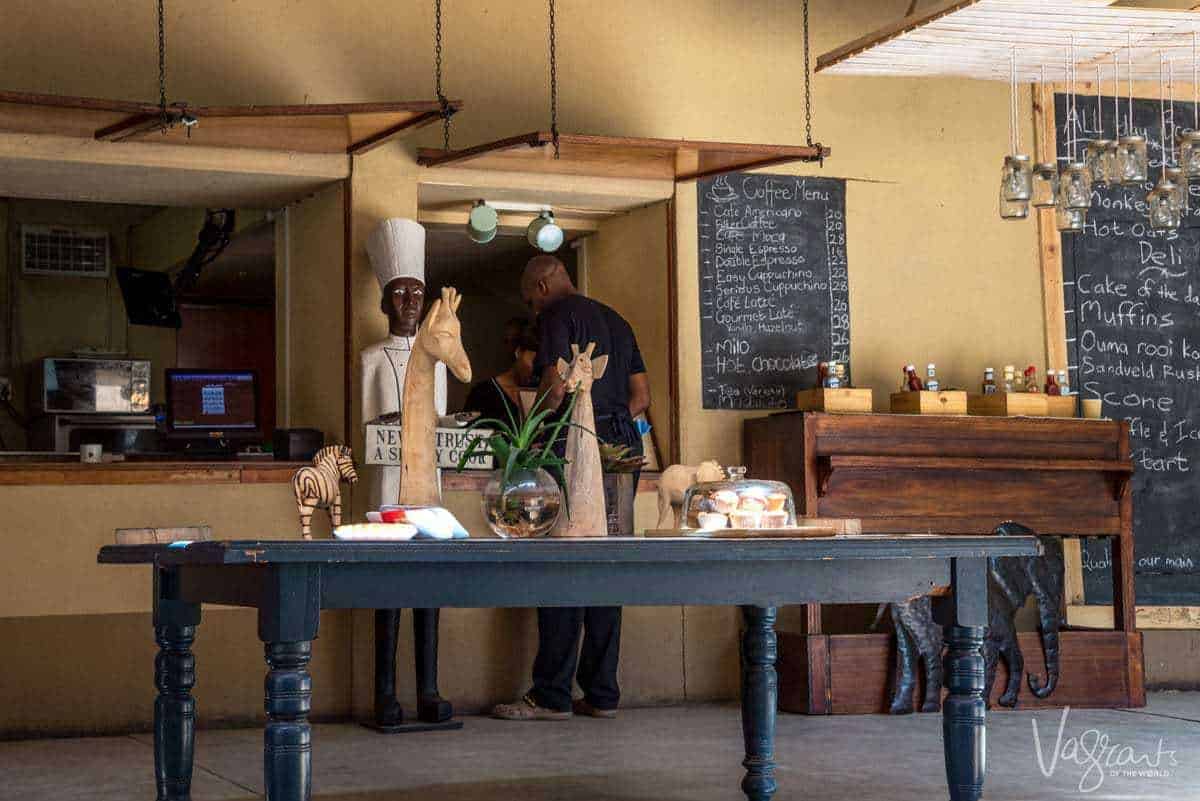 Concessionaire Picnic Sites
There are also concessionaire picnic sites that offer larger cafes and shops such as Afsaal Traders Rest and Tshokwane Trading Post. You will find many of the day visitors and tour groups at these stops.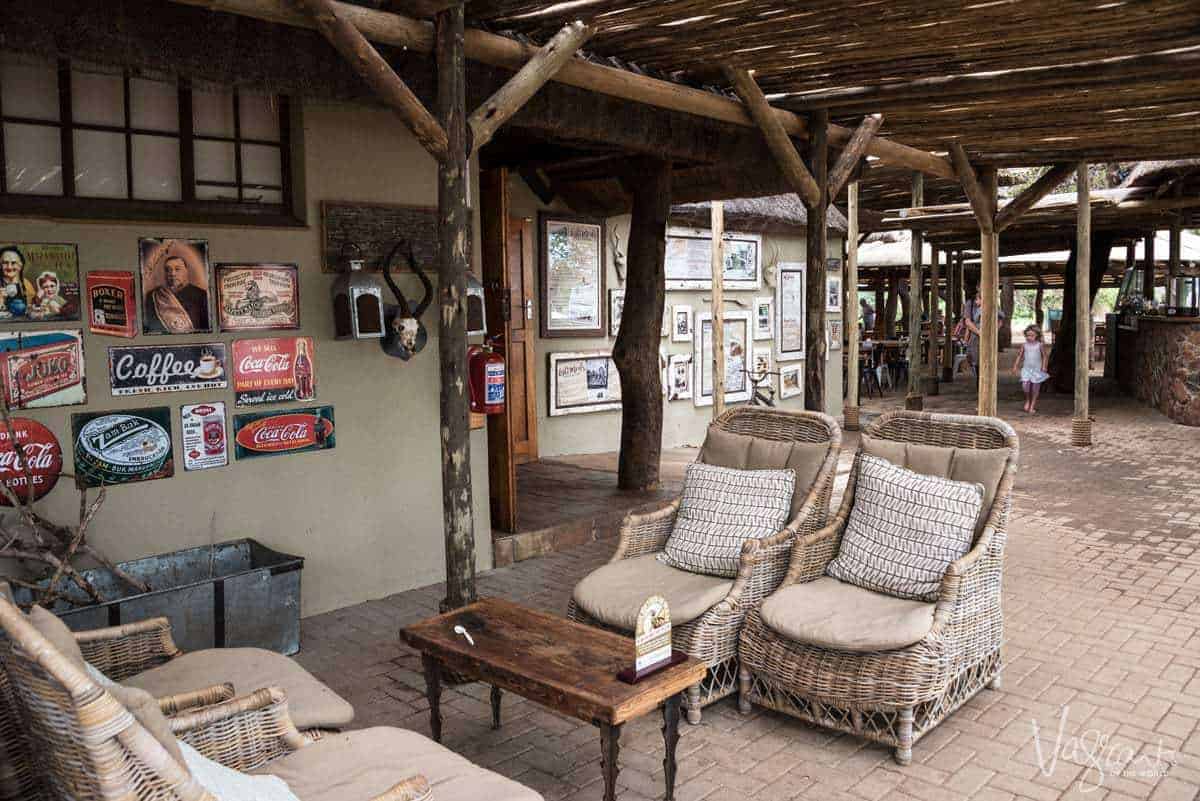 Check Location and Distance of Picnic Sites Before Setting Out for the Day
While there are many picnic sites throughout the park, which are great for stretching the legs, taking a toilet break or just grabbing a bite to eat, don't rely on one being handy when you need it.
It is best to check your self-drive book or Kruger Park map against your intended route for the day to determine how long you may be in the car and if you have enough water and snacks. We were once in the car for over five hours with no picnic sites even close to us. Luckily we had enough supplies on hand.
Kruger Park Accommodation
When choosing where to stay in Kruger National Park, firstly consider –
How many days you have.
How many camps you would like to experience.
What style of experience and accommodation you are after.
Decide whether you will be camping or will you require accommodation.
You can forget it if you had any fanciful notions of just pitching a tent or parking a camper anywhere in the bush. As mentioned earlier, you must be inside one of the designated rest camps within the indicated gate closing times. The public is not allowed to move around the park after dark.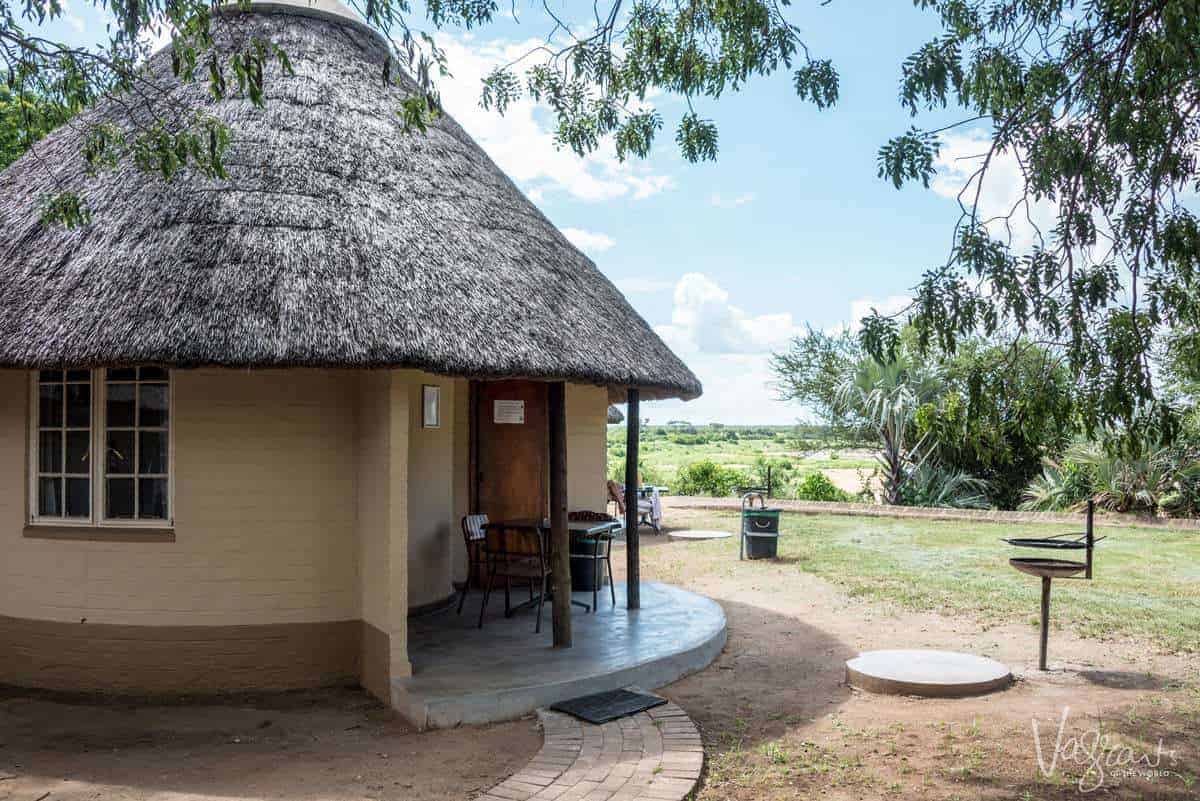 Types of Accommodation In Kruger Park Camps.
There are five main types of accommodation available in the Kruger Park camps. Not all styles are available in every rest camp.
Camping – Campsite with own tent, self-sufficient.
Safari Tent – 2 or 4-bed tents with fridge and braai. Communal camp kitchen and ablutions.
Hut – Single room. Communal kitchen and communal ablutions.
Bungalow – Single room units with fridge. Some may have ensuite. Some may have a kitchenette.
Cottage – These may be single or multiple room units with ensuite and fully equipped kitchens.
If you want a little more comfort or luxury, but still want to stay in Kruger National Park, some private concession lodges within the park offer a full luxury safari experience. You can find a list of lodges here.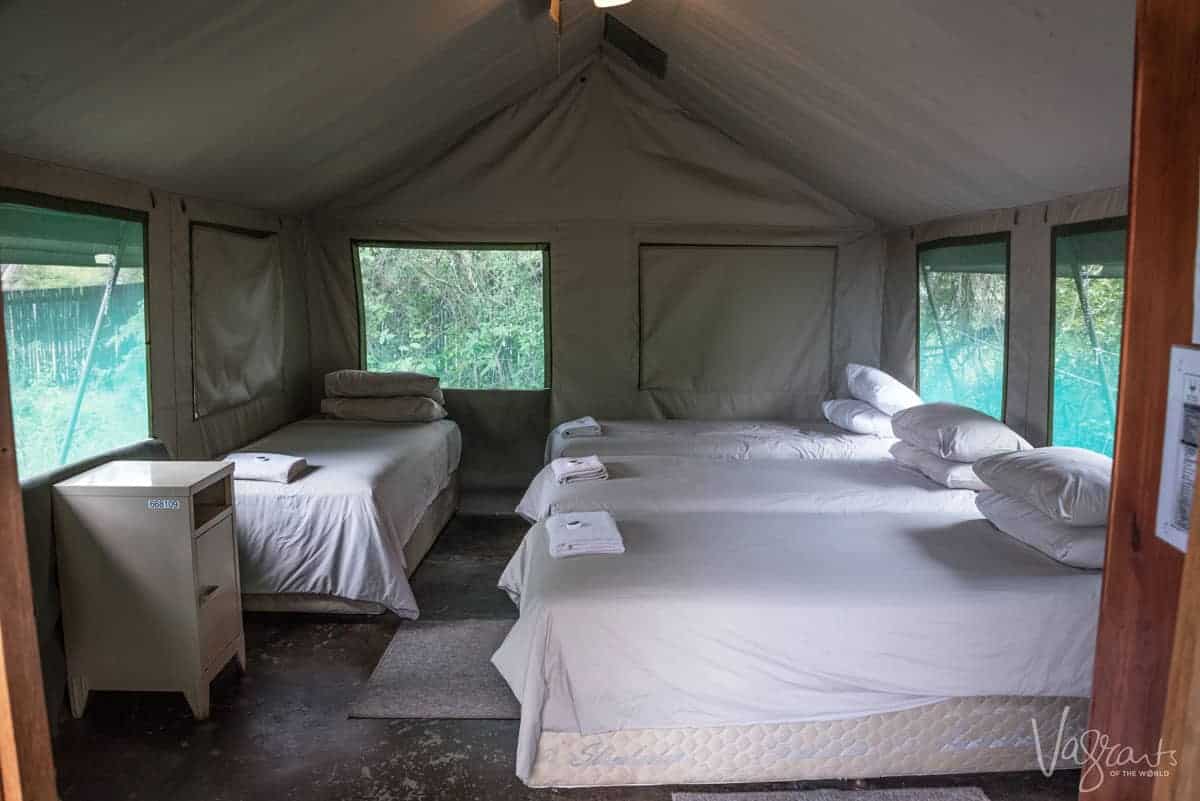 Accommodation Facilities in Kruger Camps.
Kitchen / Cooking Utensils
If you are planning to self-cater throughout your stay in Kruger, be aware, that while the camps offer fridges, bbq facilities and communal camp kitchens, they do not always provide utensils.
Only cottages with fully equipped kitchens will have cooking utensils. It is important to check this when booking your stay, especially at camps such as Crocodile Bridge that does not have restaurants.
We had to lend basic cooking utensils to a group in the next safari tent so they could cook a meal on the braai. They just assumed there would be plates and cutlery etc. in the safari tent or communal camp kitchen.
Linen and Towels
Other than campsites, all accommodation from safari tents through to cottages have linen and towels supplied.
See Further on for a Complete List on Self Catering Requirements for Kruger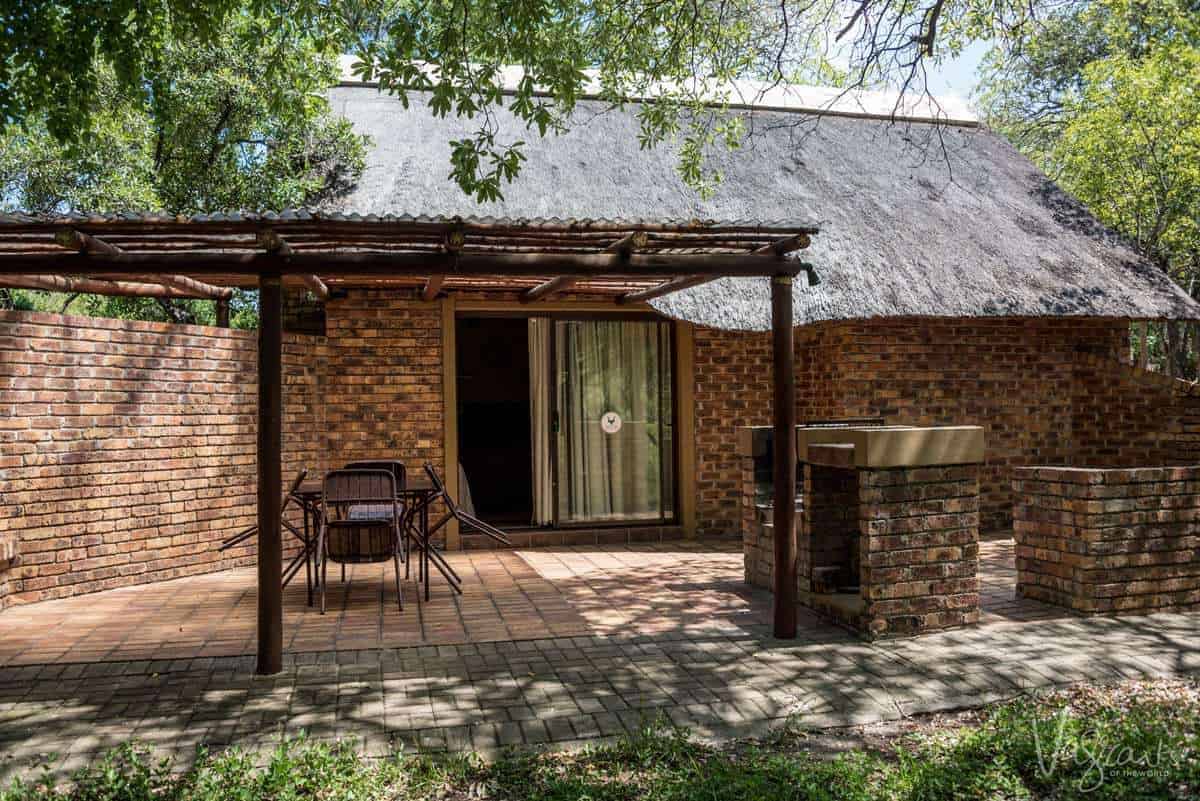 Kruger National Park Accommodation Prices.
Prices for accommodation in Kruger will vary according to season, camp and style of accommodation. Below is an example of per night prices to expect.
Camping – ZAR 330 (~USD$24)
Safari Tent -ZAR 640 (~USD$46)
Hut -ZAR 550 (~USD$40)
Bungalow -ZAR 1350 (~USD$98)
Cottage -ZAR 2320 (~USD$168)
Book Accommodation in Advance.
Book your accommodation well in advance. Kruger is very popular, not only with tourists but also locals. Especially during peak times such as Christmas, Easter and school holidays.
If you don't plan ahead, you may not find any availability in the camps you want, or there may only be campsites available. While we don't believe it is necessary, some people book a year in advance to ensure availability during peak times.
Get a Discount on Kruger Accommodation
If you book in advance online direct with SAN Parks you get a 5% discount on all accommodation bookings.
You can make your bookings through the SAN Parks online system.
Managing Accommodation Bookings
Once booked, you can manage your bookings online to make any changes to dates or camps quite easily. Remember, it is crucial to check the distances between the rest camps you choose to ensure it is achievable within your time frame.
VIDEO GUIDE- Kruger Park Accommodation.
For a more comprehensive look at many of the camps and accommodation facilities.
Click through to YouTube for specific camp shortcuts
What to Wear on Safari in Kruger.
We're not big advocates of safari fashion. We watched day visitors to the park pour out of tour buses dressed in full camouflage gear. Many kitted out with every accessory under the sun for… well, we're not entirely sure. We even saw some women who we aptly dubbed "Safari Barbie" as they also had camouflage high heels for their safari adventure.
While at the end of the day, a self-drive safari in Kruger doesn't require any particular articles of clothing, some things will make life more comfortable.
Dress for Comfort on Safari
We have mentioned a few times already; you will be spending long periods sitting in a car, so comfort is paramount. Light and loose articles of clothing are best for the job.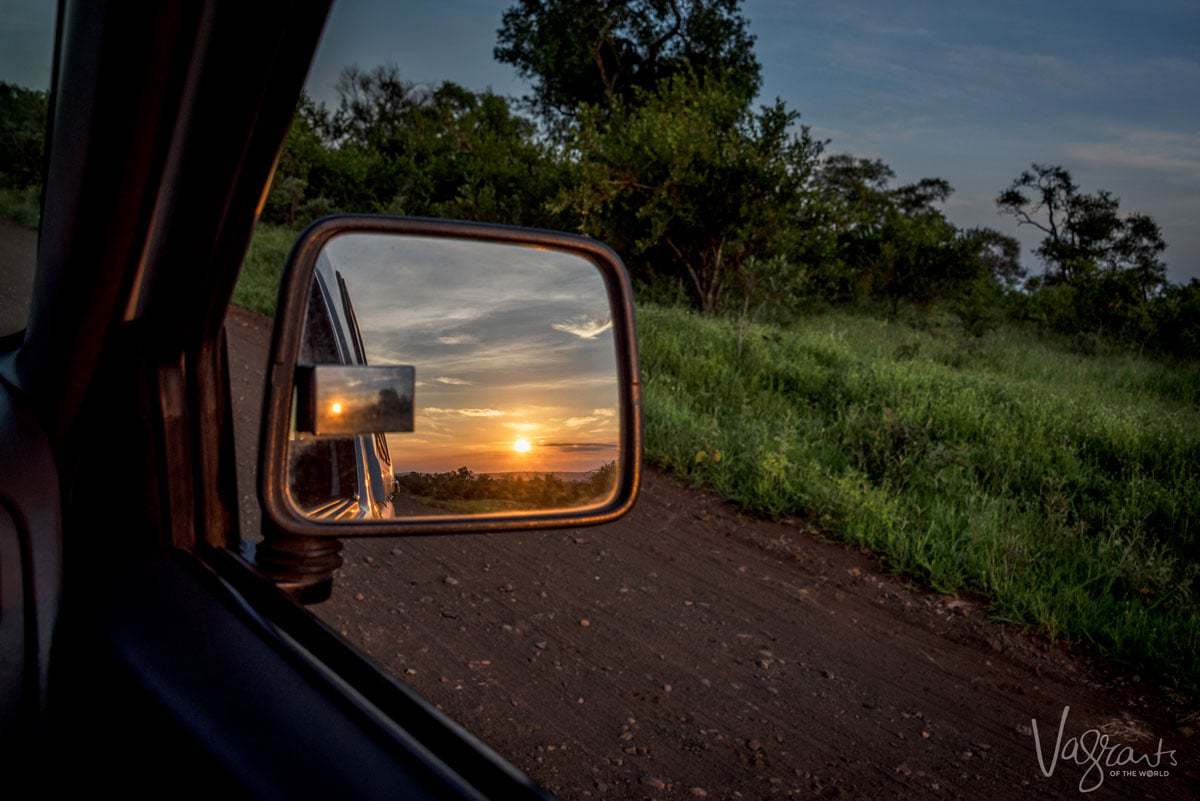 What to Wear on Safari for Ladies
Ladies, comfort and breathability is the key to packing for Kruger. Clothing needs to be practical and comfortable.
---
---
Nights and early mornings can get quite cold so pack some comfortable pants for cooler weather and a warm yet lightweight top or jacket.
Even a lightweight scarf will come in handy no matter the season. A lightweight scarf is always a handy travel companion.
---
---
Safari Attire for Men
Men, also think, lightweight, breathable and quick dry.
---
---
For the cooler nights, also consider some long sleeve tops or a lightweight jacket.
---
Some of the camps do have laundry facilities, but not all do. Clothing needs to be comfortable to wear, easy to wash, and quick dry.
Dress for Climate and Conditions.
Prepare for Changes in Weather
Even in winter, it will be warm in the middle of the day, so the layering of lightweight clothing is the best way to deal with changes in temperature.
Depending on the season, a lightweight waterproof jacket would be advisable.
---
Sun Protection
Obviously, sun protection is paramount in hot climates; you should always wear hats and sunglasses during the day.
---
Opt For Neutral Colours
Even though you will not be getting out of the car on a self-drive safari, it is always advisable to wear neutral colours when interacting with wildlife. It also helps to wear cooler colours in hot climates.
Malaria in Kruger National Park
Kruger National Park is a malaria risk area. While the risk of contracting malaria is low, it is still best to take appropriate preventative measures. Some people will choose to take anti-malaria medication, but this is just one measure to reduce risk further.
Bite prevention is still the primary defence against contracting malaria. Malaria-carrying mosquitos are most prevalent between dusk and dawn so you must ensure you cover up.
Aside from using insect repellents, mosquito coils and mosquito nets, clothing will play a significant role in keeping mosquitos from biting.
At night, long-sleeved shirts and pants are a must. We are fond of the Bugsaway brand of clothing. It is lightweight, quick dry, comfortable and offers SPF protection.
Most importantly, it has an odourless insect shield which repels biting and potentially disease-carrying insects for up to 70 washes. They also haven't completely sacrificed style for function. It looks as good as any of the better end outdoor brands.
Mosquito bands are also an excellent way to stay covered if you forget or get caught without spray. You can also keep them in your luggage without having to worry about liquids or aerosols when you fly.
Footwear for Kruger
Footwear is not a significant consideration in Kruger because you won't be doing much in the way of physical activity so again, comfort comes first. However, there are scorpions in the park so closed in footwear is recommended when walking around at night.
Swimwear
Many of the camps have pools so don't forget to pack swimwear. An excellent way to cool off in the heat of the day in between morning and afternoon game drives.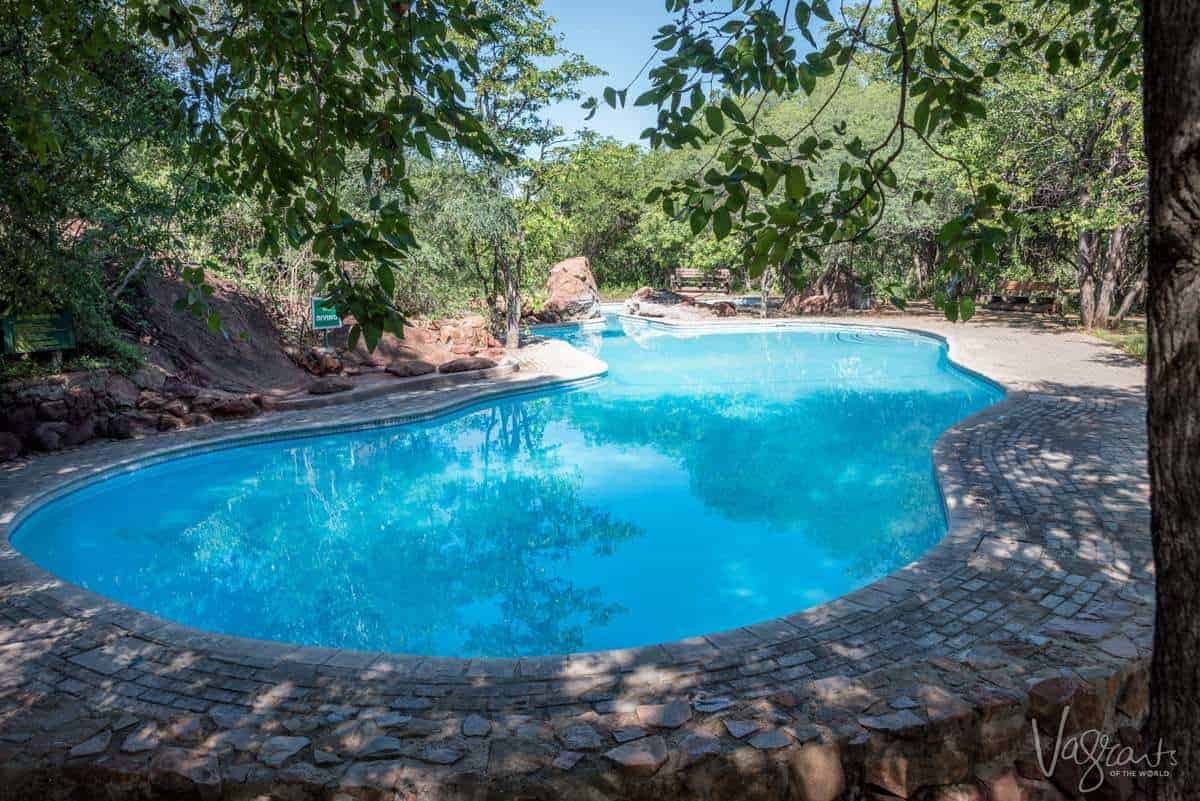 What to Take on Safari.
Self Catering Requirements.
Once you have your itinerary set and your accommodation booked you will need to determine what you need to take. Obviously, if you are planning to camp, you will have all your camping gear organised. If you are booking SAN Parks accommodation, you will need to determine what you will need to take.
If you are staying at camps with a restaurant that suits your catering needs you won't need much at all. Or, if you are wanting to self-cater and staying in accommodation without a full kitchen and utensils, you will need to organise some necessary utensils and equipment.
We stopped at the city of Nelspruit, approx 100kms from the Crocodile Bridge gate and picked up some very basic supplies to help us self-cater for our two weeks in the park. A basic picnic set and a cooler bag or cooler box will more than likely do the job if you are only planning a short stay.
Tip For Self Catering in Kruger
We found it much cheaper to buy the individual items from a low-end department store or supermarket rather than buying a complete picnic set.
This is a summary list of the things we found to be useful and inexpensive.
A set of plastic plates, cups and bowls with sealable lids.
A basic cutlery set with serrated steak knives for chopping.
An inexpensive cooler box for keeping food cool between camps.
A collapsible cooler bag for drinks and snacks in the front seat.
Cheap gel-filled ice packs. Easy to freeze overnight while at camp and perfect for the lunch bag as they won't leak. Ice is readily available at all camps.
Two plastic storage tubs for dry foods and utensils. Peace of mind as monkeys will try to break into cars and safari tents if they think they can access food. (Some accommodation will come with lockable fridges for this purpose.)
Other Recommended Items for Kruger National Park.
Essential Gadgets for Kruger.
Binoculars
One essential gadget for Kruger National Park or any safari for that matter is Binoculars. We found binoculars were incredibly handy for spotting lions in the distance lying in grass, or leopards in trees.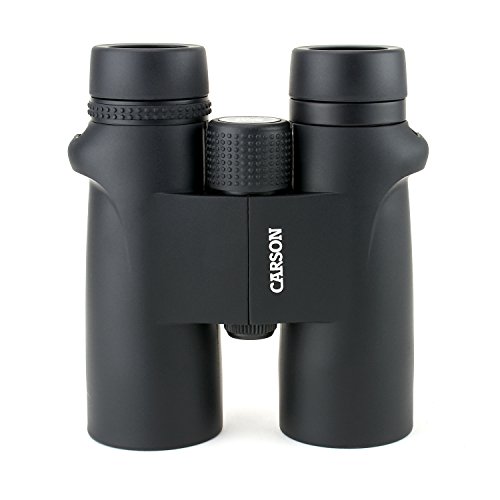 Carson VP Series Water and Fog Proof Binoculars
Even watching animals from camp restaurants such as Skukuza, Letaba and Mopani where the river runs past the front of the restaurants. You can easily watch animals coming to drink or hippo playing in the water.
Binoculars will be the one item you reach for many times throughout your Kruger self-drive safari. Unless you're an avid birder, you may not want a large super expensive set of binoculars. However, there is a lot of excellent quality, reasonably priced binoculars on the market perfect for travel and any Kruger first timer.
---
Torch / Flashlight
A small pocket size torch is a must if you are staying in Kruger. You may have to walk to the ablution blocks in the dark and will often be packing the car up in the dark when heading off on early morning game drives.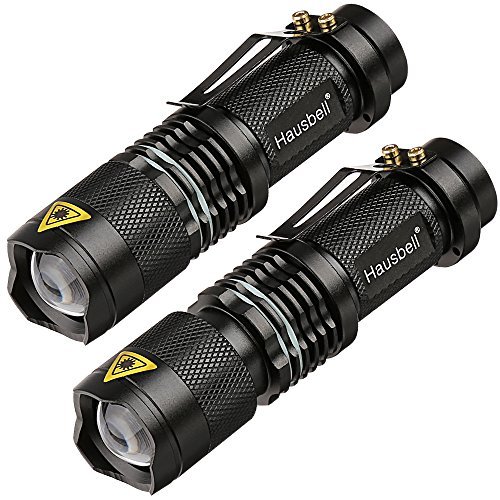 Ultra Bright Mini Water Resistant LED Flashlight-High
---
Power Adapter
South African Power adapter and a power board from your country. Most of the accommodation in Kruger will have only one power outlet, and often the fridge is plugged into this. We find travelling with a power board from our home country helps when you have various devices to charge overnight. One that also has USB ports is especially handy.
Photography
Camera gear is an obvious choice. Depending on what level photographer you are will determine what you need. We shoot with a full-frame DSLR so have quite a bit of kit. You can see our travel photography gear here. However, you don't need professional gear to get some great shots. There is a range of great cameras for safari photography to suit all budgets and skill level.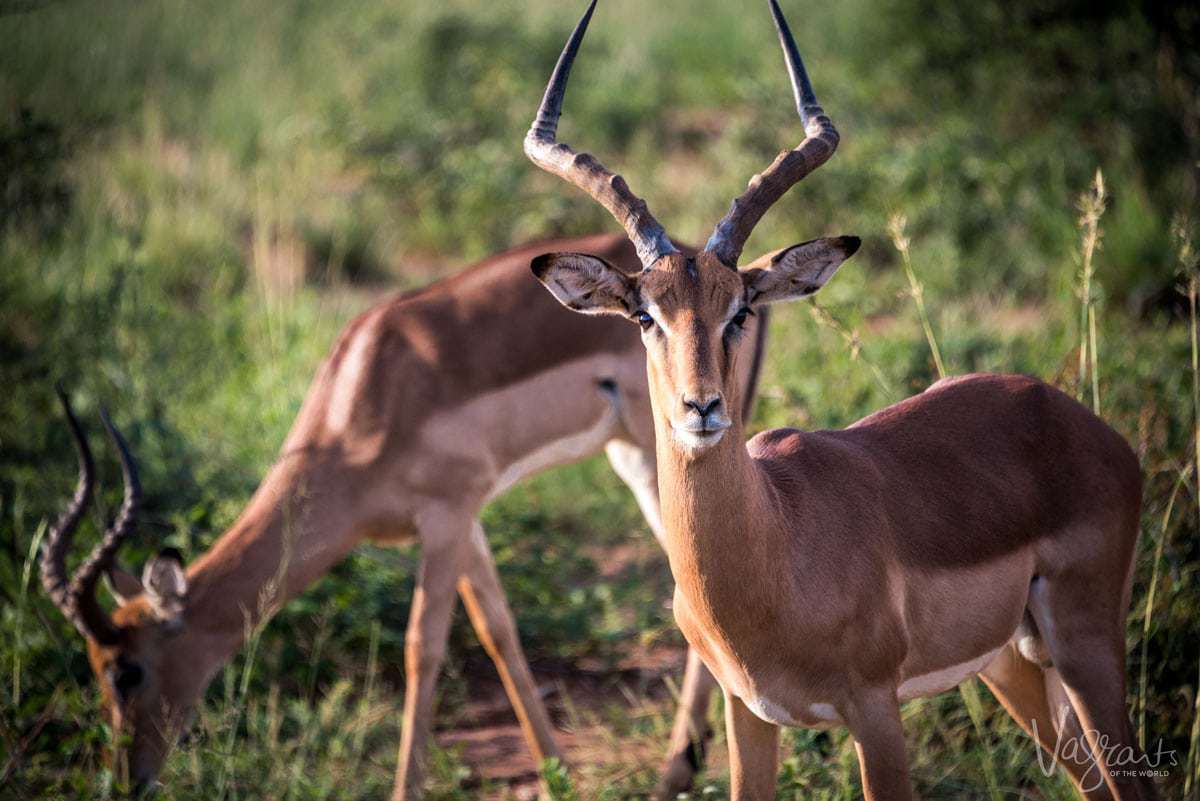 Lots of SD Cards
Regardless of the equipment you use, one thing is sure; you will want to have plenty of storage cards and charging capabilities. Think about taking extra SD cards for your camera, especially if you are not going to have the ability to download at the end of the day.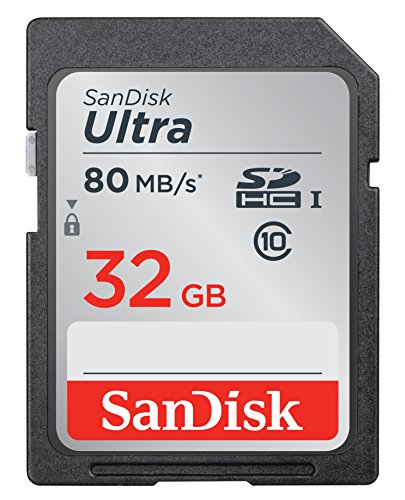 SanDisk 32GB Ultra Class 10 SDHC UHS-I Memory Card Up to 80MB
---
External/Portable Chargers
Also consider additional charging capabilities, especially for your phone. An external charger or 12-volt car charger is a must. One of our favourites is the Zus Car Charger We have used this for over a year now and just love it. You can see our full review of the Zus Charger here.
---
Camera Bean Bag
People using cameras with bigger lenses or video equipment might like to consider a photography bean bag for the side of the car. We used one on the Private Kruger Safari and at the lodge safaris and would have loved one in the car while we were self-driving.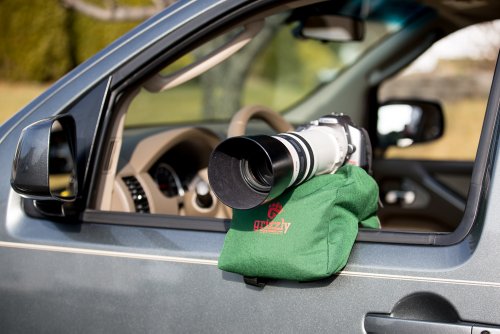 ---
Photography Gear Tip for Kruger
Rent Your Gear in SA
Because we travel full time, we need to keep our kit as light as possible so can't carry large zoom lenses. We use a Nikon 28-300mm as a compromise which is perfect for travel.
While this worked well for us, a 200 – 500mm lens would have been optimal for wildlife in Kruger. What we didn't know was, it is possible to rent camera bodies and lenses from selected tour operators and stores in South Africa. Lens rental is something we would have done in hindsight.
Final
There are many comprehensive guides to self-drive safari in Kruger out there. Many of them focus on how to get the most from your time by covering wildlife spotting and photography tips. They offer detailed road maps and guides to identifying different species.
These are fabulous guides, and we recommend picking one up before you go. They certainly took the guesswork out of navigating around the park and how to successfully find and spot wildlife. Our guide was dog-eared and falling apart by the time we left the park.
This guide, however, is purely meant to give other first-timers an idea of what to expect and how to prepare for a self-drive safari. This is not intended to be about the experience, just the practicalities.
We hope this helps you plan your first self-drive safari and we would love to hear any more tips from other people's first experience in Kruger National Park.