The region's name speaks for itself – South Africa's Garden Route has a wealth of diverse flora and fauna unique to the area, mountain landscapes, and national reserves that skirt the edge of the Indian Ocean.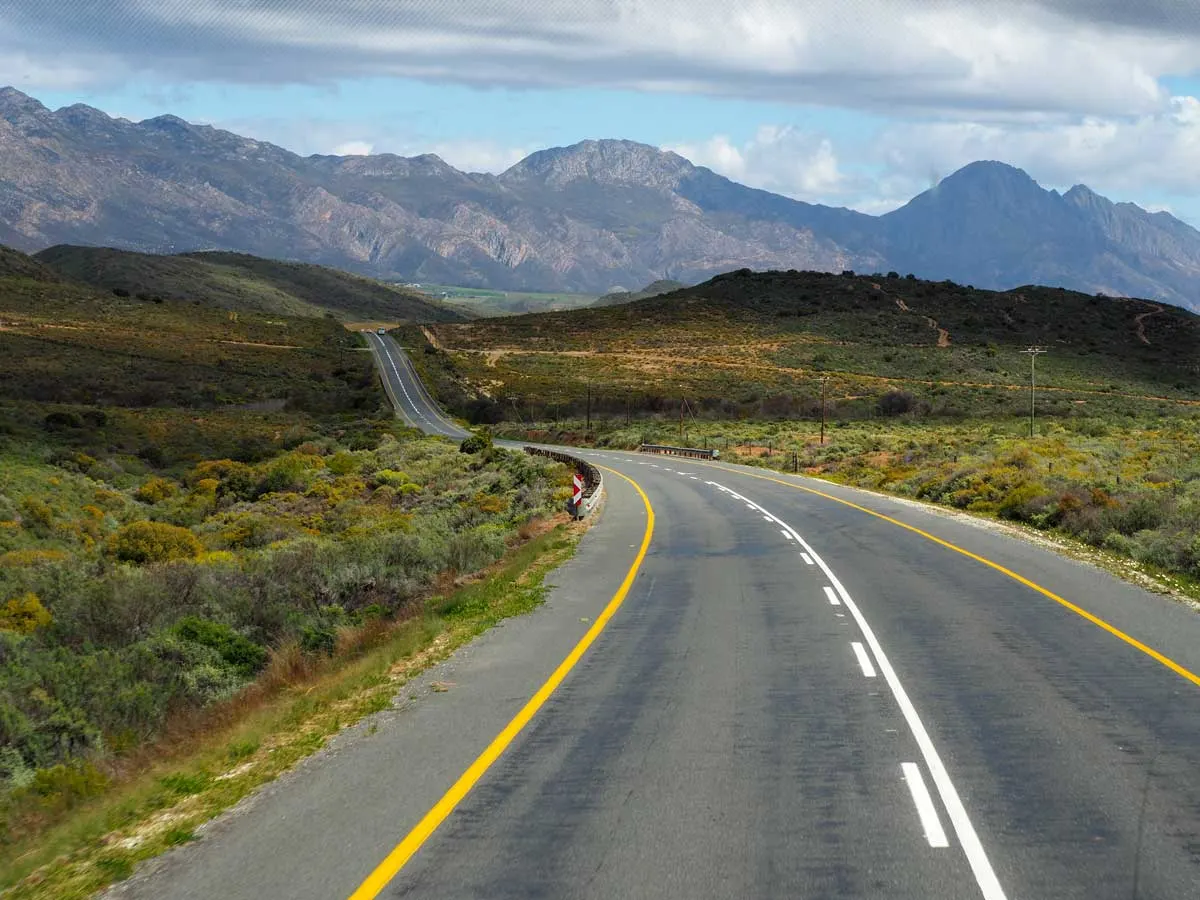 Driving along the Garden Route, you can experience several natural areas: savannah, subtropics, rainforests, and white sandy beaches.
Along with the iconic Panorama Route in South Africa's Mpumalanga province, the Garden Route is one of South Africa's most scenic drives.
The quaint towns and cities dotted along the 300-km long Garden Route also make up part of the areas charm. A little too far for a day trip from Cape Town, we recommend at least 3 days for the Garden Route. To help you plan your Garden Route itinerary, these are six towns you can't miss.
6 Best Garden Route Towns to Visit
Albertinia
Location
Albertinia is 51 km from Mossel Bay and 35 km from Gouritsmond.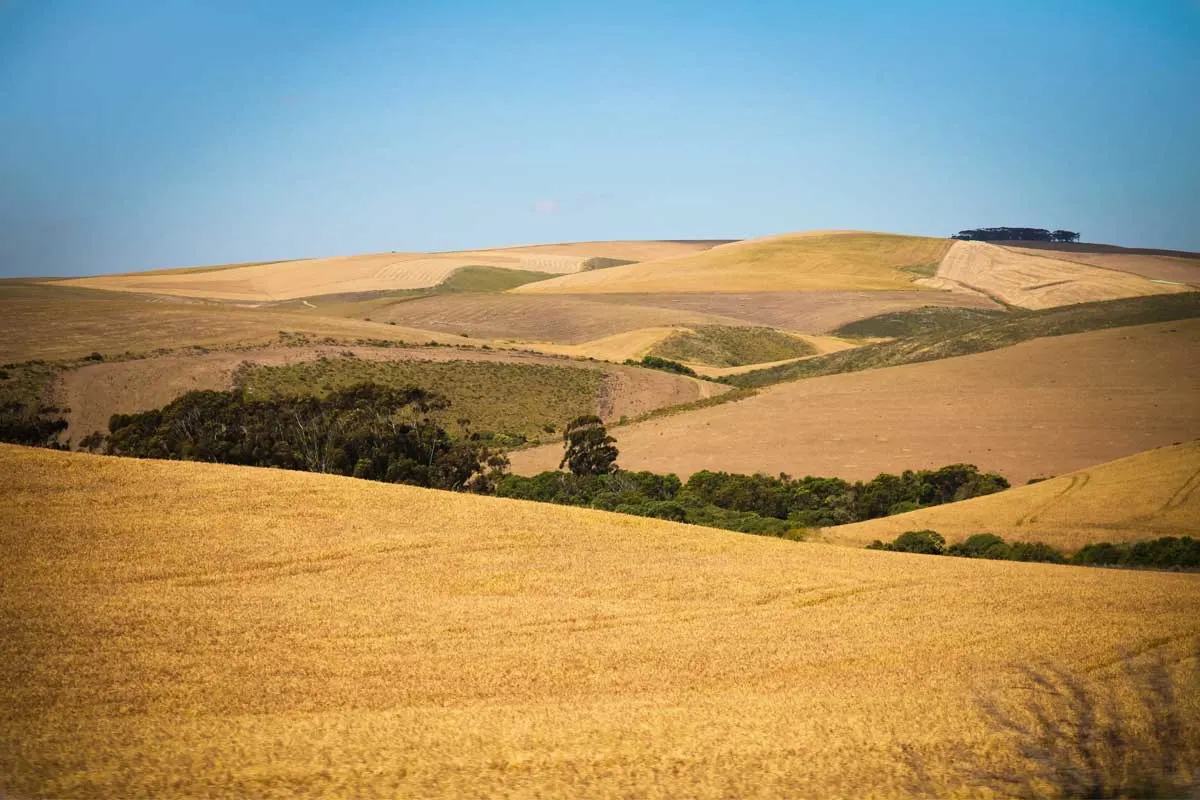 History
Like many other towns in the area, Albertinia owes its origins to the church. It was named after Rev Albertyn, who wanted to establish a new congregation south of Riversdale. While the farm Grootfontein was bought in 1900 for this purpose, the town itself was not proclaimed until 1904.
Today, Albertinia is known for mining, the significant aloe industry, and adventure sports.
What to do in Albertinia
Arts & Culture
Visitors can see an excellent example of the town founders' homes and the church in Mission Street, Theronsville. The Albertinia Museum offers a fascinating insight into the town's history, including the aloe industry, which is still essential to the region.
Pop into the Potpourri Kontreiwinkel where you can see a large selection of crafts and handwork by local artists and crafters.
---
---
Natural Attractions
Ochre and kaolin are mined in Albertinia; however, Aloe Ferox is a big tourist drawcard. Two factories are making medicinal and high-quality skin-care products using aloe extract. Visitors can pop into the factory shops to purchase high-grade natural products and learn about the process and the benefits of the prized indigenous plant.
The area is also renowned for its coastal nature reserve, home to an indigenous and unique fynbos species. It is also a beautiful place to spot whales during the annual migration.
If it is game that you want to track down, Albertinia has a private game reserve – The Garden Route Game Lodge, home to the Big Five, and a fantastic array of birdlife.
2 Day Safari Recommendation
If you want a truly unique experience, see the Big 5 on safari at the luxury 4-star Garden Route Game Lodge.
Take advantage of an all-inclusive 1 night/2 day room rate which includes – Dinner, bed & breakfast, two game drives with professional guides, and Reptile Park visit.
Outdoor Activities
There are lots of outdoor activities around Albertinia to keep you fit while travelling or add a little adrenaline to your trip. The Gourits River Gorge bridge is a fantastic spot for bungee jumping, and the area offers popular hiking and mountain biking trails.
Albertinia also has one of the few sand golf courses in South Africa.
Where to Stay in Albertinia
A little out of town but worth the trip for value for money, Gourits River Guest Farm located off the N2, along the banks of the Gourits River. The farm stay features an outdoor swimming pool with views of the mountain and river.
The rustic style units are beautifully decorated and include an equipped kitchenette, fireplace and views. The 3-bedroom unit has a private pool. Farm meals and barbecue facilities are available upon request, and guests have access to the communal living and dining area, as well as the kitchen. See here for rates and availability.
If you want something in the centre of town, the Voelroepersfontein offers exceptional value for money. Expect large, beautifully appointed double rooms set in lush gardens as well as family cottages. The property has barbecue facilities, a shared kitchen and a shared lounge, and free WiFi throughout the property. They also serve an excellent breakfast. See here for rates and availability.
You can combine the stay in Albertinia with a visit to the well-known Aloe Ferox aloe factory only a short drive away.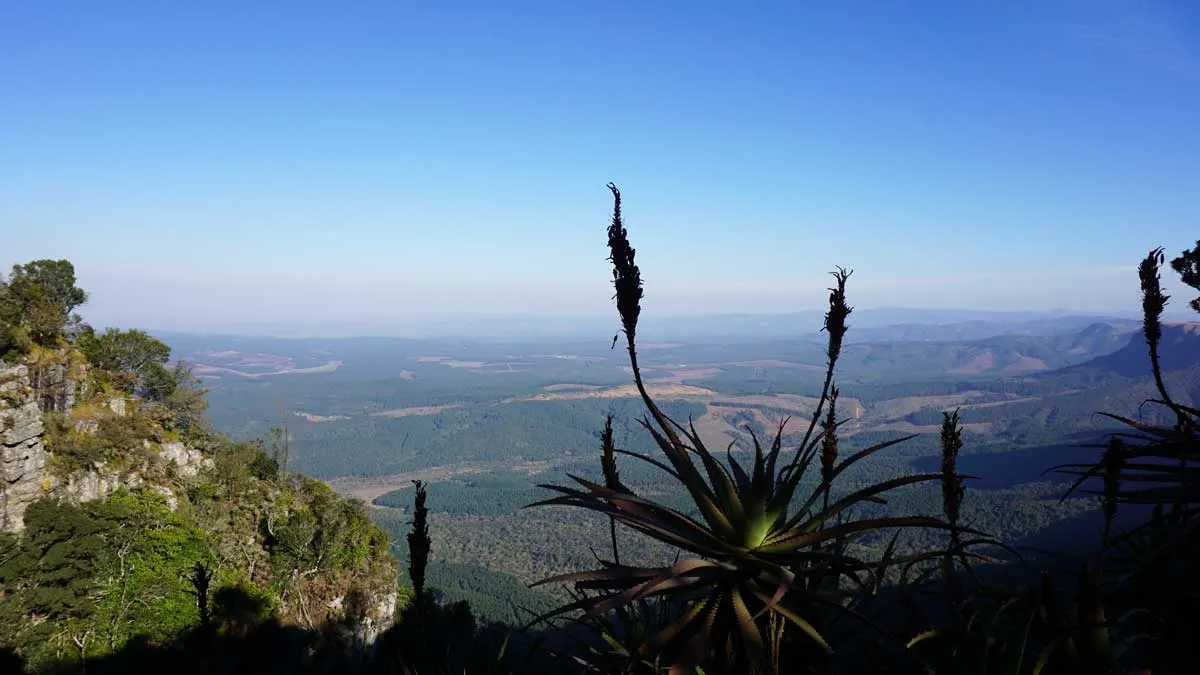 ---
Car Rental in Cape Town
If you are planning to self drive the Garden Route (which is a great way to see the Garden Route), car rental in Cape Town and South Africa as a whole is very affordable.
Discover Cars have excellent Car Rental Deals in Cape Town with no hidden fees and free cancellation.
---
Knysna
Location
Situated in the heart of the Garden Route about 260km from Port Elizabeth, Knysna is an idyllic town renowned for the sheer beauty of the landscape.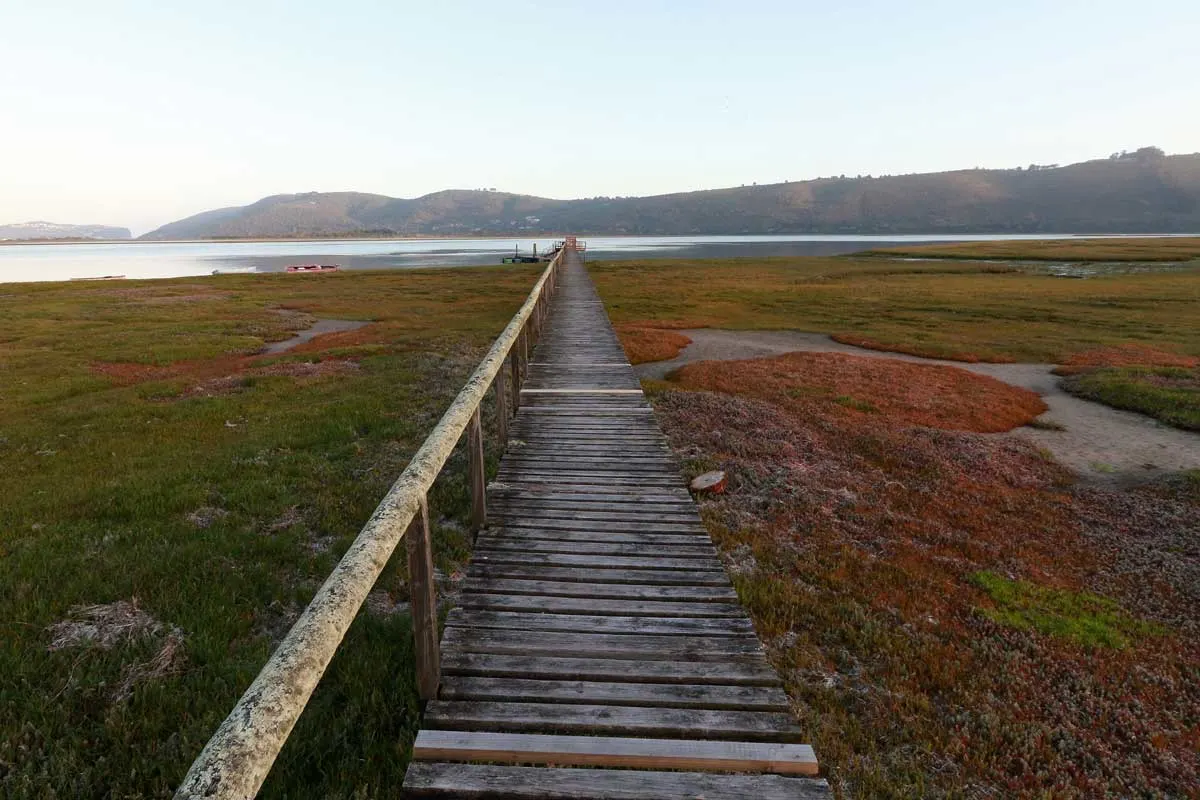 History
The town's history dates back to 1804, founded on the back of timber and fishing industries. The old harbour at the lagoon was once critical in the transportation of lumber, an industry still integral to the town today.
What to do in Knysna
Arts and Culture
Irish playwright and activist George Bernard Shaw was especially fond of Knysna; he stayed for five weeks working on "The Black Girl in search of God."
The town hosts annual literary, leisure, and arts festivals and there is a thriving arts scene which services some very impressive galleries worth visiting.
Natural Attractions
Known as "The Heads", Knysna's two famous sandstone cliffs guarding the lagoon are a spectacular natural phenomenon. Take a champagne sunset cruise to appreciate the beauty of the heads and the lagoon. The lagoon also supports an oyster hatchery.
The luscious forests of Knysna, with their streams, narrow country roads, stinkwood and yellowwood trees, and fantastic birdlife, are a fantastic choice for hikers, walkers, and mountain bikers.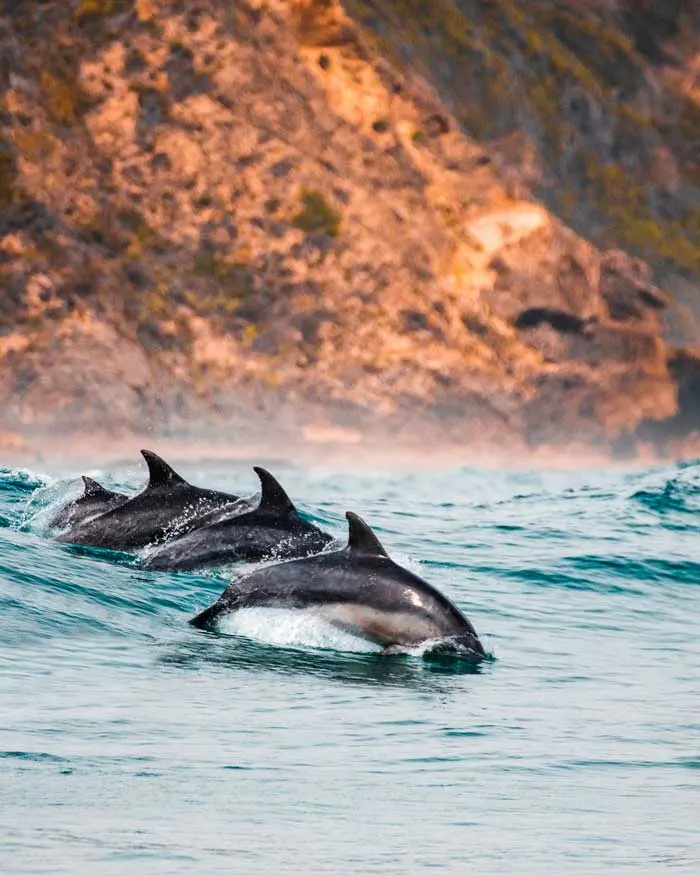 Entertainment
Knysna is a vibrant town, buzzing with creativity and energy. Some of the most popular annual events take place in July including the Oyster Festival and the famous Forest Marathon.
The Waterfront, a new development that includes marinas, shopping malls, and residential complexes, is excellent for shopping and a bit to eat. The seafood certainly won't disappoint, especially the oysters.
Interesting fact: Knysna was voted South Africa's best town.
Where to stay in Knysna
For something unique, try the Turbine Hotel on Thesen Islands in the Lagoon. Ideally located for everything you want to do in Knysna, the 5-star boutique hotel and spa is a gorgeously repurposed power plant. The prices are also quite reasonable for a 5-star hotel.
Venture a little further out, to the eastern head of Knysna to Pezula Resort & Spa. The crème de la crème of luxury experiences, this luxurious hotel has all top of the range amenities including a championship golf course, two pools and spa.
Plettenberg Bay
Location
Plettenberg Bay, 33 km east of Knysna is a flashy holiday resort and one of the most popular towns on the Garden Route.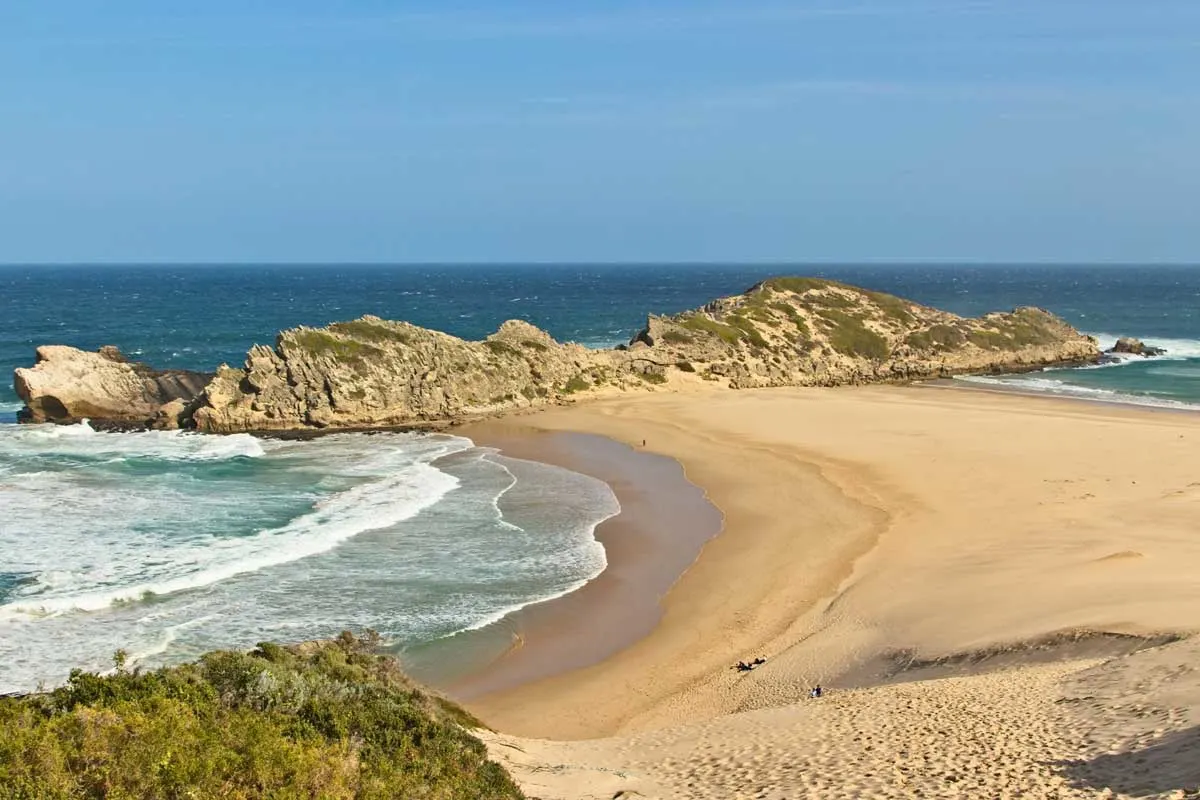 History
The Portuguese crew shipwrecked in Plettenberg Bay in 1630 became the town's first inhabitants. Since then, "Plett" has seen Dutch and English settlers, while today it attracts residents from Johannesburg's wealthy northern suburbs.
Entertainment
Catering well to the holiday crowd, Plettenberg Bay has a vibrant nightlife with pubs, clubs and fine restaurants, so there is no shortage of entertainment.
Natural Attractions
Take one of the scenic drives along the coast and through the Nature Valley, the Robberg Nature Reserve and the Tsitsikamma Forest. The natural beauty of the area takes me back to the gorgeous national parks we visited in Thailand.
The Birds of Eden, an eco-project just outside of Plettenberg Bay, is a worthwhile visit. The world's largest free-flight bird aviary (50 metres high, covering 23 000 square meters of the forest) provides for more than 3,000 previously caged birds. The 80-ton dome has 1.2km of walkways, a 200-seat amphitheatre, a walk-behind waterfall and restaurant facilities.
Interesting fact: The highest commercial bungee jump in the world with a height of 216 metres is just 40k m east of Plettenberg Bay – it's a 7-second free fall at the Bloukrans River Bridge.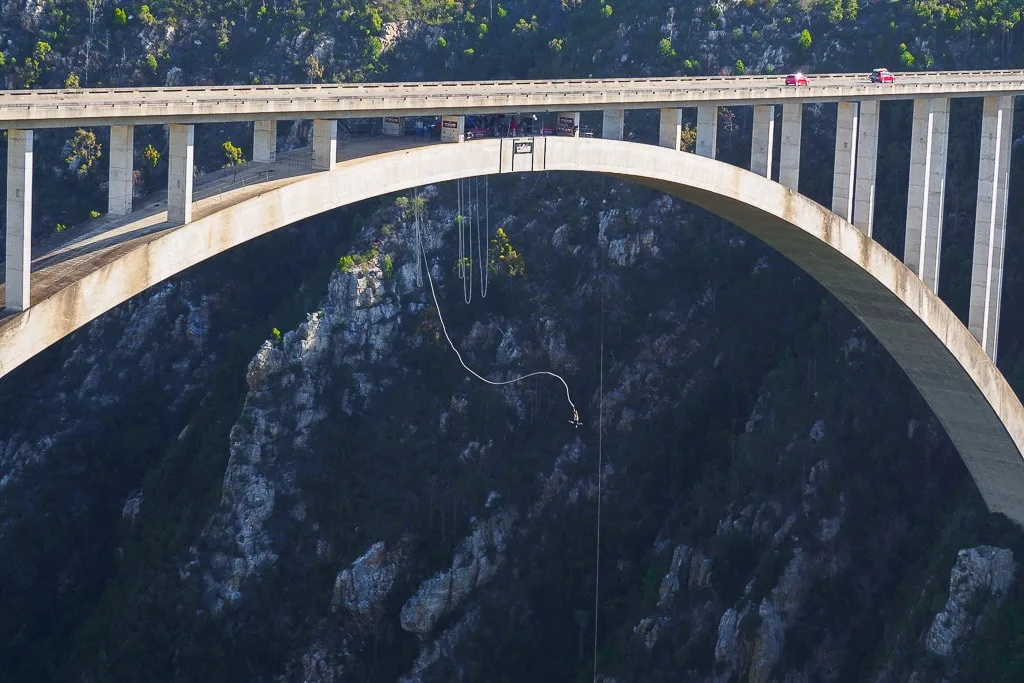 Where to Stay in Plettenberg Bay
The Dunes Resort in Plettenberg Bay offers private beachfront access to Keurbooms Beach. The resort provides a truly unforgettable experience with two outdoor pools, a restaurant and bar.
The villas and chalets come with a lounge, dining area and well-equipped kitchen. Apartments include a lounge and a kitchenette.
Riversdale
Location
Riversdale is 300 km from Cape Town on the Garden Route. The city lies at the foot of the Sleeping Beauty Mountain peak, making it an ideal stopover or base for those exploring the area.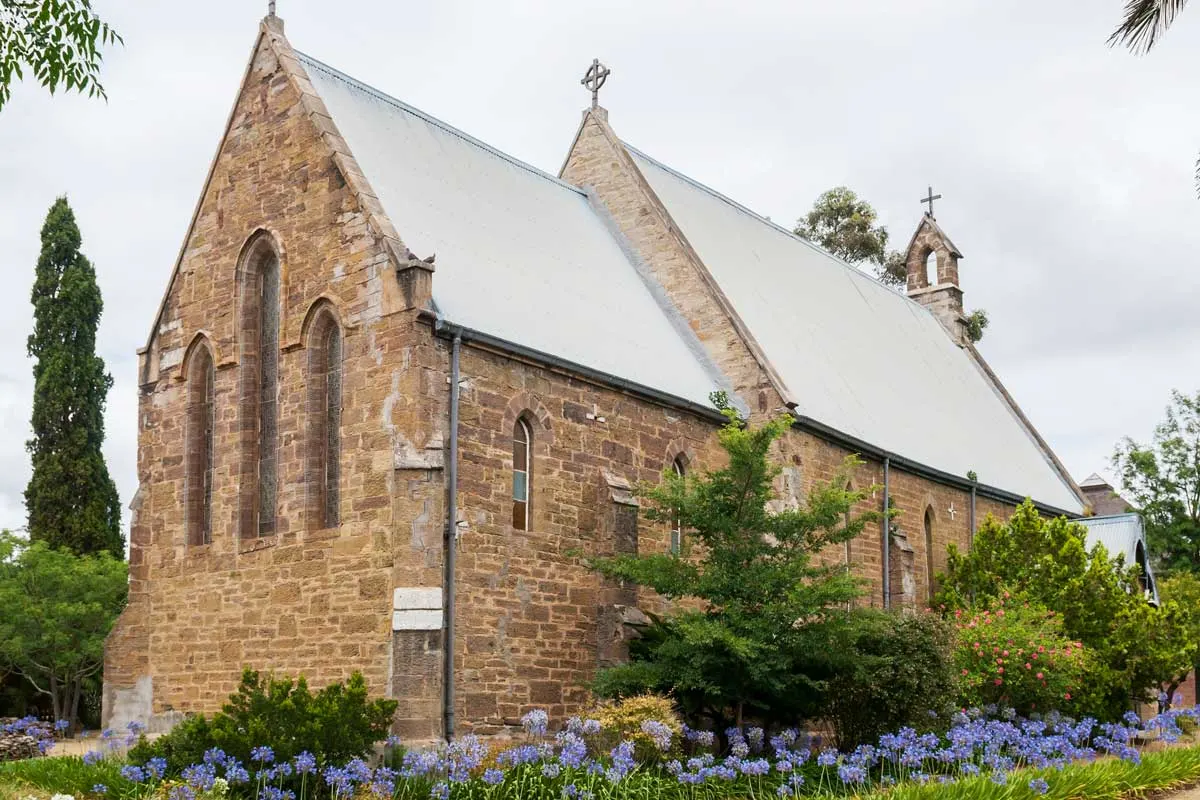 History
The history of Riversdale began with the purchase of the land for a Dutch Reformed church and parish. The town was later was named after Harry Rivers, the Swellendam civil commissioner of the time.
Things to do in Riversdale
Arts & Culture
Places of cultural interest include the Julius Gordon Africana Centre in Versfeld House, which houses art by well-known South African artists and an impressive antique collection.
The town also has some significant historic houses, including that of CJ Langenhoven and the historic farmhouse at Seekoeigat. Through the years, many artists and writers have enriched Riversdale's cultural life, such as JAE Volschenk, SV Petersen, and Dalene Matthee.
Other places of interest are the old power station and the old prison built-in 1859 which combines a museum with an antique market.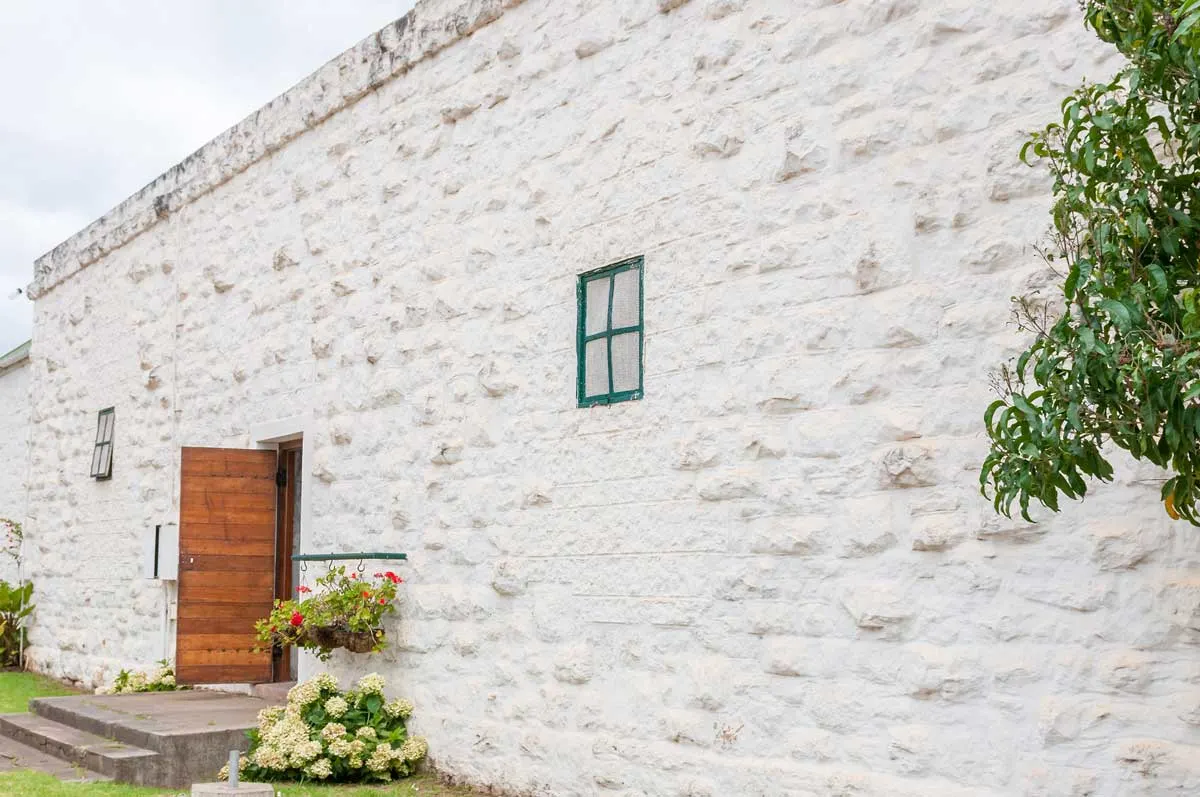 Nature and Outdoors
Garcia Pass, with its historic Tollhouse, is the starting point of four fascinating hiking trails through Langeberg, where you can see Riversdale's famously abundant fynbos.
Riversdale also has an attractive golf course for the golfing traveller. Quad bike and horseback riding are also popular in the area. The Ibalansi Horse Centre offers Horseback safari's as well as guided safari walks, stargazing evenings and mountain bike riding.
Interesting fact: If you look carefully at the Sleeping Beauty Mountain peak, you'll see a woman lying on her back with her arms folded over her breast, hence the name.
Where to Stay in Riversdale
Sleeping Beauty Guest House is an owner-managed gracious guest house with exceptional service and delicious country-style breakfast.
Sedgefield
Location
The sleepy, but fast-growing town of Sedgefield is nestled between Knysna and George.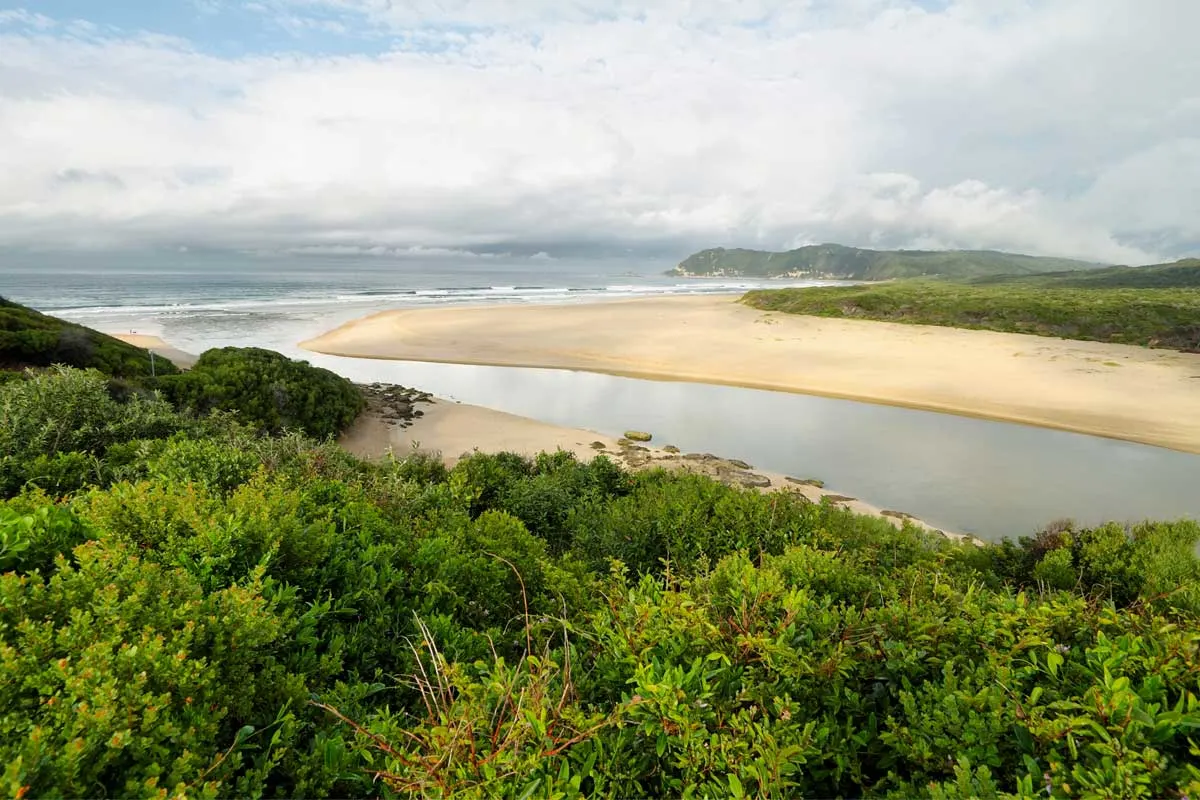 History
Sedgefield was established in 1928, once the railway line from George to Knysna was completed and took its name from the many patches of sedge in the area.
Things to do in Sedgefield
Arts and Culture
Every Saturday morning, visitors can enjoy the local Farmers' Market. There is also the Mosaic Village and Outdoor Market which has a hip flea market character offering an eclectic selection of artisan and chic souvenirs, decorative goods and gifts.
On Saturdays, there is a considerable craft and gourmet market with local producers offering delicious local culinary delights.
Natural Attractions
The village is an excellent base point to explore the Goukamma Nature and Marine Reserve, as well as the western part of Groenvlei freshwater lake where you can spot Cape clawless otter.
Sedgefield also offers the bird-watcher attractive opportunities to view varied bird species found in the different ecosystems in the area.
Near Gericke's Point, there are beautiful rock formations which always prove to be popular with spearfishermen and keen anglers.
Interesting fact: Swartvlei Lagoon is South Africa's largest natural inland salt-water lake.
Where to Stay In Sedgefield
Located in Sedgefield 2 km from Sedgefield lagoon, Dover on Sea B&B offers modern and comfortably appointed rooms with stunning sweeping sea views from either a patio or balcony. All room have modern conveniences, and the property has a pool and a bar. Breakfast is included, either continental or buffet.
Wilderness
Location
The idyllic holiday resort of Wilderness, nestled between the wooded foothills of the Outeniqua Mountains and a stretch of golden beach, is east of Victoria Bay, across the Kaaimans River.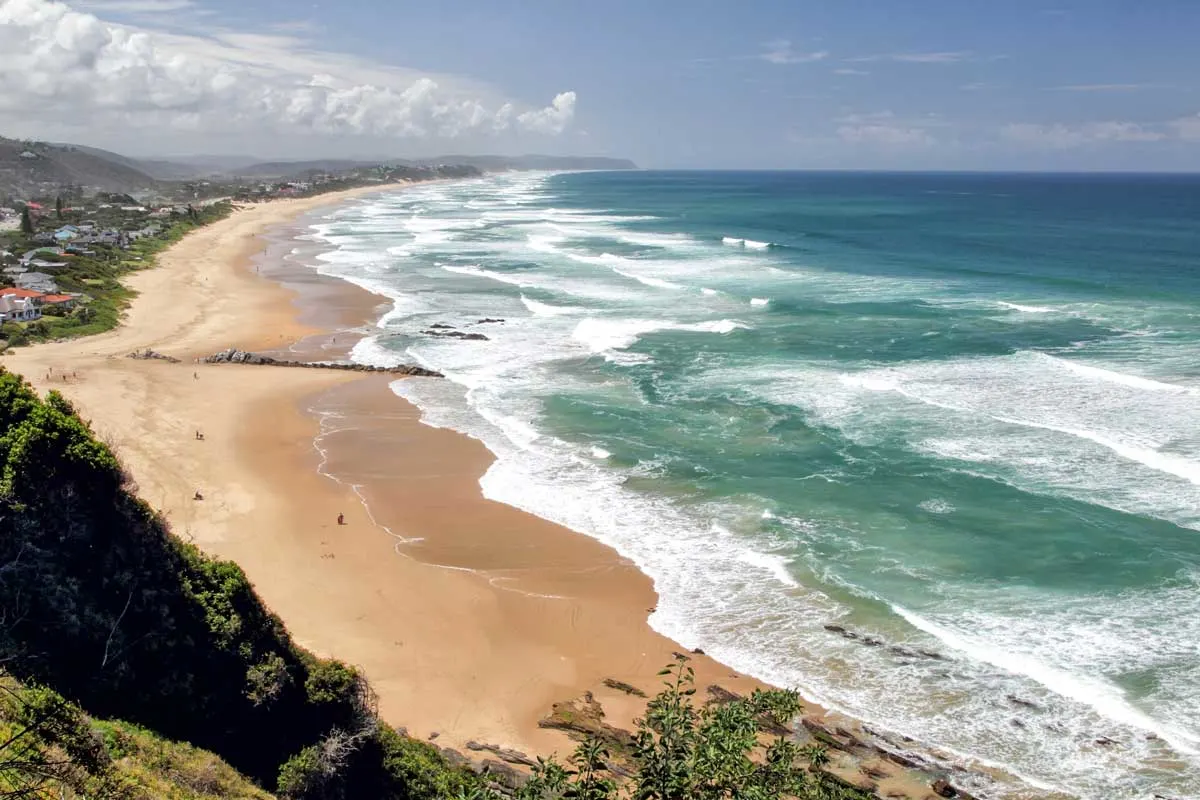 History
Legend has it; the village earned its name after a young man got permission to marry his true love on the condition they live in the Wilderness. He proceeded to buy the whole property for $500 and named it Wilderness.
Today, there are plenty of holiday homes, high-quality hotels, guest houses, B&Bs, backpackers' lodges, and self-catering chalets.
Things to do in Wilderness
Arts and Culture
Many artists and crafters have made Wilderness their home. Tourists can visit their studios on a country enterprise route. The route also takes trips to a dairy farm, crayfish operators, and other interesting local enterprising projects.
Natural Attractions
The 18km beautiful white sandy beach of Wilderness stretches from Leentjiesklip to Gericke Point. The six lakes within Wilderness National Park are excellent to view more than 230 bird species in the area. Inland, there are stunning mountain views, and the ancient forests of Wilderness are a must-see.
Head to Dolphin's Point for a photo opportunity and the possibility of seeing dolphins playing in the waves below. During whale season (June – November) it is also possible to sight whales.
Ten minutes from Dolphin Point is the Map of Africa Viewpoint where the Kaaimans River has carved its way through the landscape to create a distinct outline of Africa.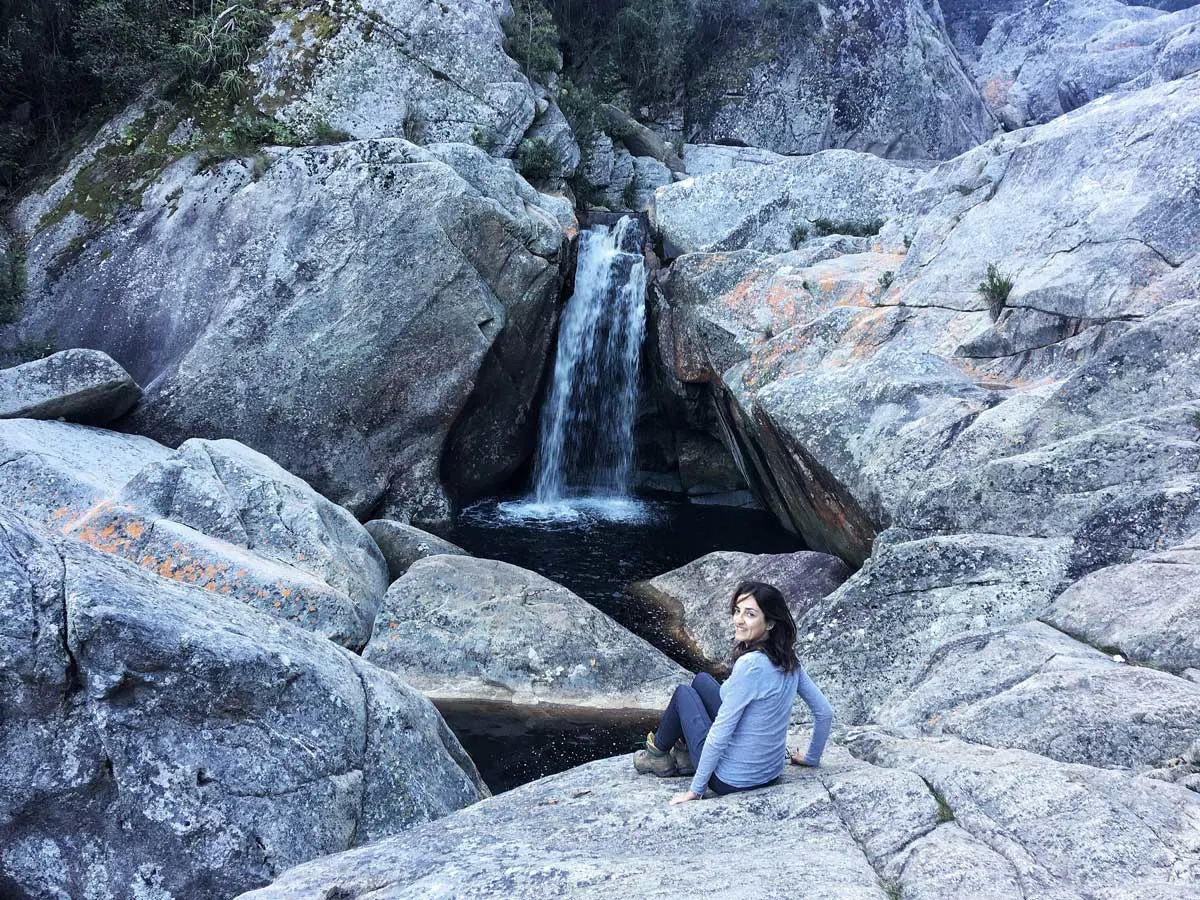 Outdoor Activities
Visitors to Wilderness can take up the challenges of paragliding, abseiling, mountain biking and hiking trails, canoeing, and scenic drives through glorious land- and seascapes.
Wilderness Activity Recommendation
Try a Tandem Paragliding Experience
For a once in a lifetime experience, try a tandem paragliding flight with a qualified pilot to experience Wilderness from a different perspective.
Prices start from ZAR1,120 (~ USD $ 73) See here for bookings or activity details.
Where to Stay in Wilderness
Whales Way Ocean Retreat offers very reasonably priced luxury accommodations with sweeping views of the Indian Ocean and the Outeniqua Mountains.
The stylishly modern rooms have all the mod cons, and some offer bathrooms with floor-to-ceiling windows and a spa bath overlooking the ocean. Breakfast is served daily on the patio overlooking the sea.
About the Author
Inna Nedostupenko
Inna writes for the Executive Thrillseeker, an adventure travel blog that will teach you how to travel smarter, cheaper and longer.