Canadian Fall Road Trips to Add to Your 2023 Itinerary.
The crisp air, the change of colours, the anticipation of winter – it all creates an incredible feeling that's impossible to resist. One of the best things about Canada is the four distinct seasons, and fall is one you don't want to miss. It's time to pack up your car and head out on one of many incredible Canadian fall road trips!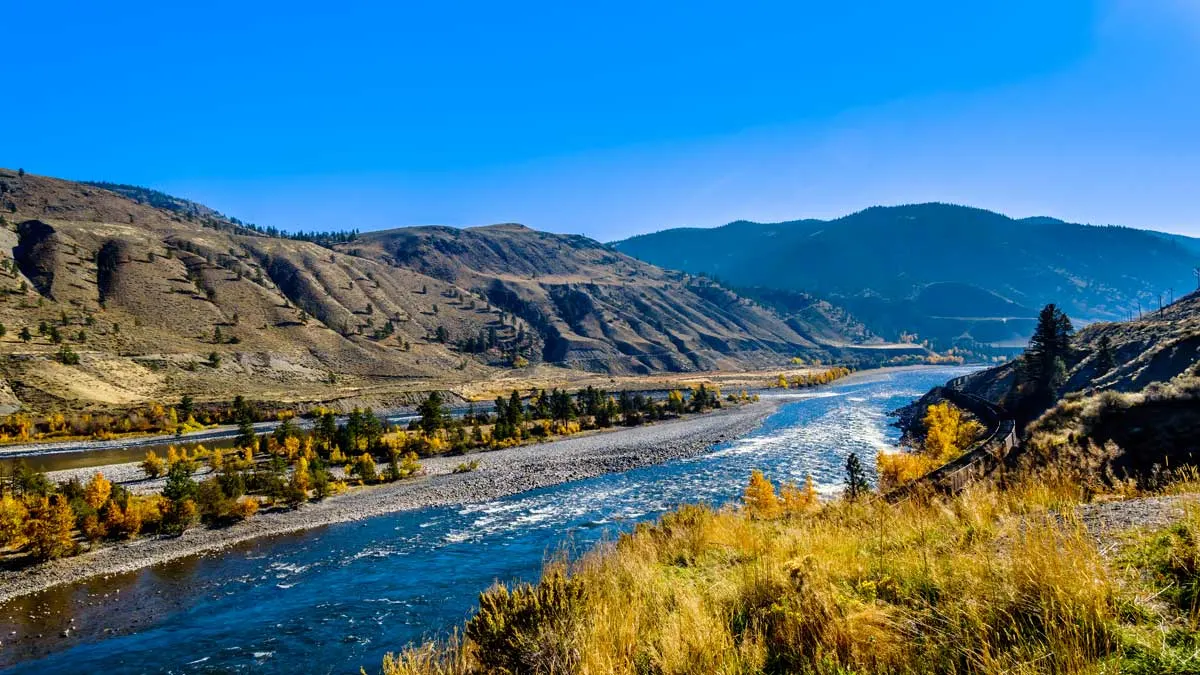 A great way to experience fall in Canada is on a road trip. Autumn happens in every part of Canada, so no matter what route you take, there's sure to be a gorgeous drive nearby.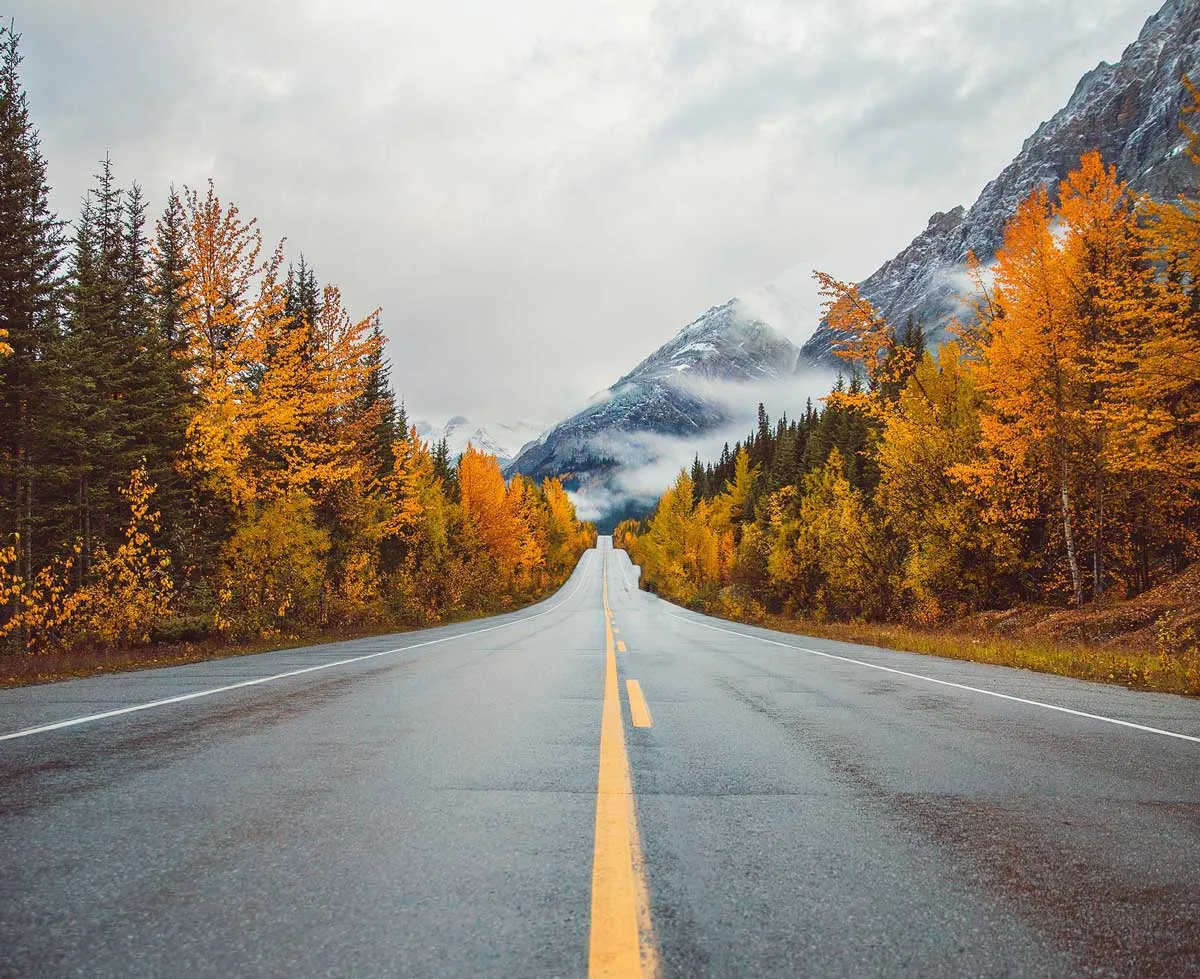 Six stunning Canadian fall road trips from coast to coast.
Sea to Sky Highway (Vancouver to Whistler)
Although you could drive the Sea to Sky highway in less than two hours, it can easily be extended into a weekend trip as the road is packed full of beauty and adventure.
Leaving Vancouver city via Lion's Gate Bridge, you'll take Highway 99 towards Whistler. Along the way, make a stop at the Sea to Sky Gondola in Squamish. From the top, you can get a birds-eye view of Howe Sound, North America's southernmost fjord.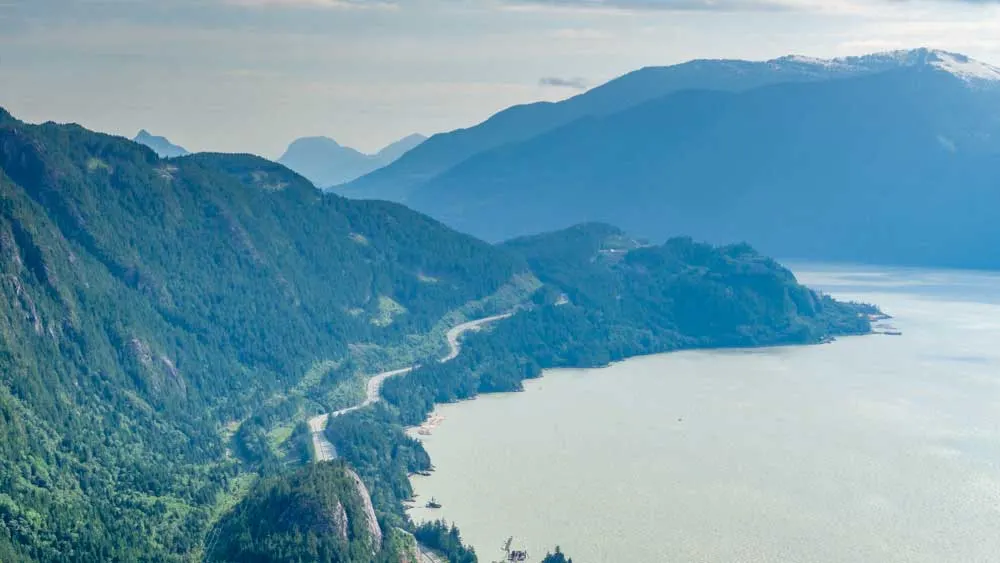 Spend some time exploring Squamish, which is famous for its outdoor recreation opportunities. There are over 600 miles of mountain biking and hiking trails in this area. One beautiful hike to do is the Stawamus Chief, which is a granite dome that pears over Squamish.
The Sea to Sky Highway passes right below the dome, so from the top of the hike, you get stunning views of the winding highway along the coast.
Continue driving on Highway 99, and you'll end up in the beautiful city of Whistler, one of North America's top four-season resorts.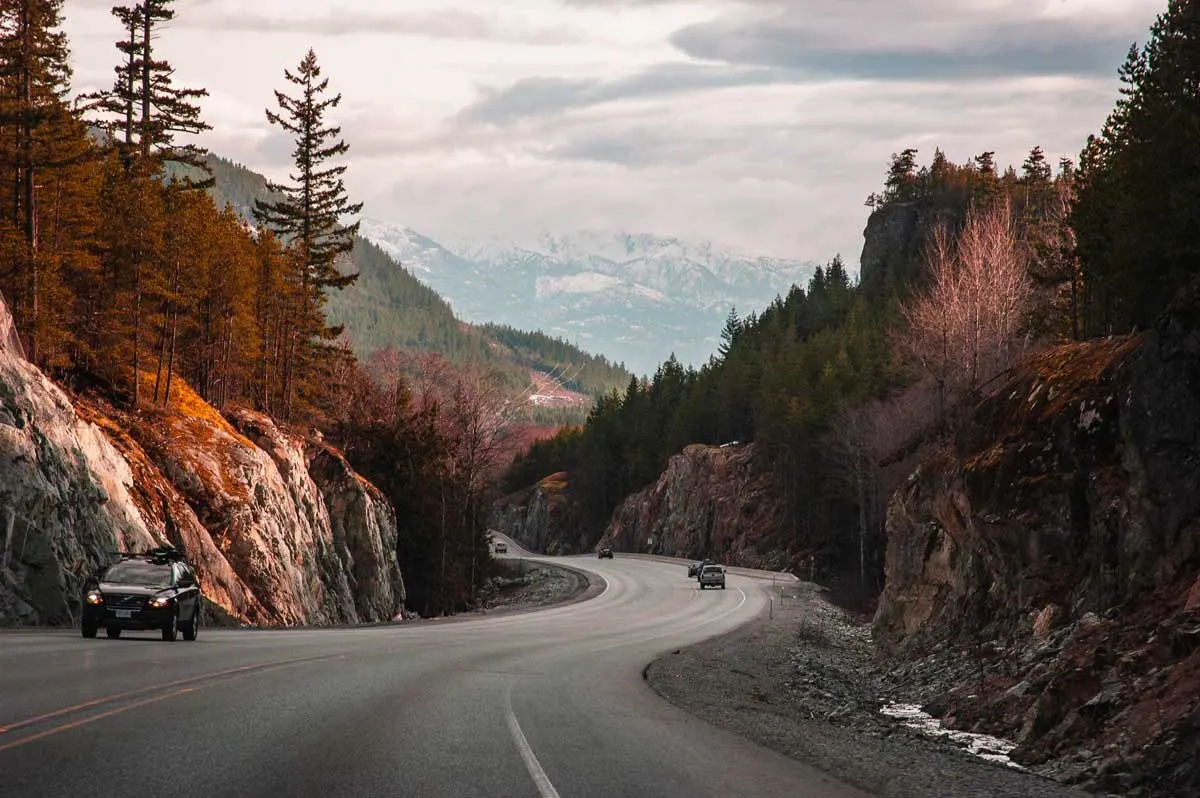 September is one of the best times to take a fall road trip on the Sea to Sky highway because the trails are still accessible. It's the perfect time to go hiking, as the mixed forests come alive with shades of yellow, orange, red, and green.
These colours, combined with the blue waters of Howe Sound and glacier-capped mountain peaks, create a scene bursting with colour.
---
See the Best Fall Foliage Destinations in Quebec: Quebec is incredibly vast but loaded with gorgeous destinations to see beautiful autumn landscapes. These are the Best Places to See Fall Foliage in Quebec
---
Icefields Parkway (Banff to Jasper)
There is so much to do in Jasper, you would definitely want to plan a few days. But you should also allow some time for the drive between Banff and Jasper. Also known as the Icefields Parkway, it is continuously named one of the best road trips in the world. Along the way, you will pass through ancient glaciers, cascading waterfalls, blue lakes, and stunning canyons.
It's also a great place to see some of Canada's best wildlife, with over 50 species of mammals in the area, including bears, bighorn sheep, mountain goats, and elk.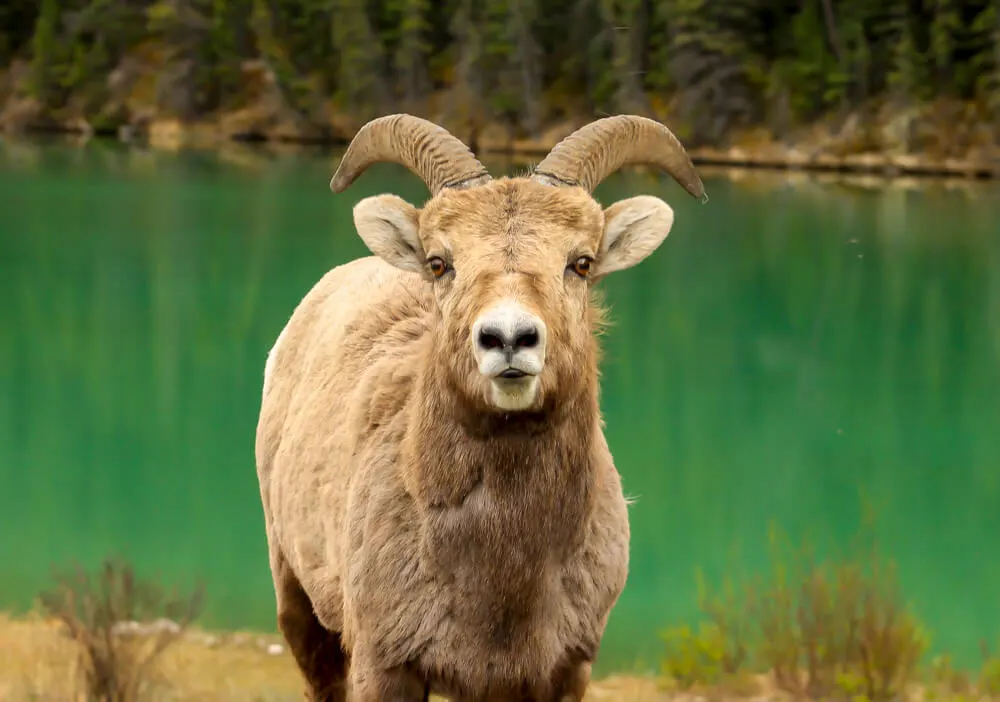 Although you could make the drive in one day, it would be worthwhile to spend a week exploring this beautiful part of the world. There are so many scenic stops along the way, but a few you don't want to miss are Bow Lake, the Colombia Icefield area, and Athabasca Falls.
This road trip through the Icefields Parkway is guaranteed to be beautiful year-round. Still, autumn is a particularly scenic time to drive it as you can witness the leaves change colour. The fall foliage is a perfect contrast against the snowy mountain ranges and emerald lakes.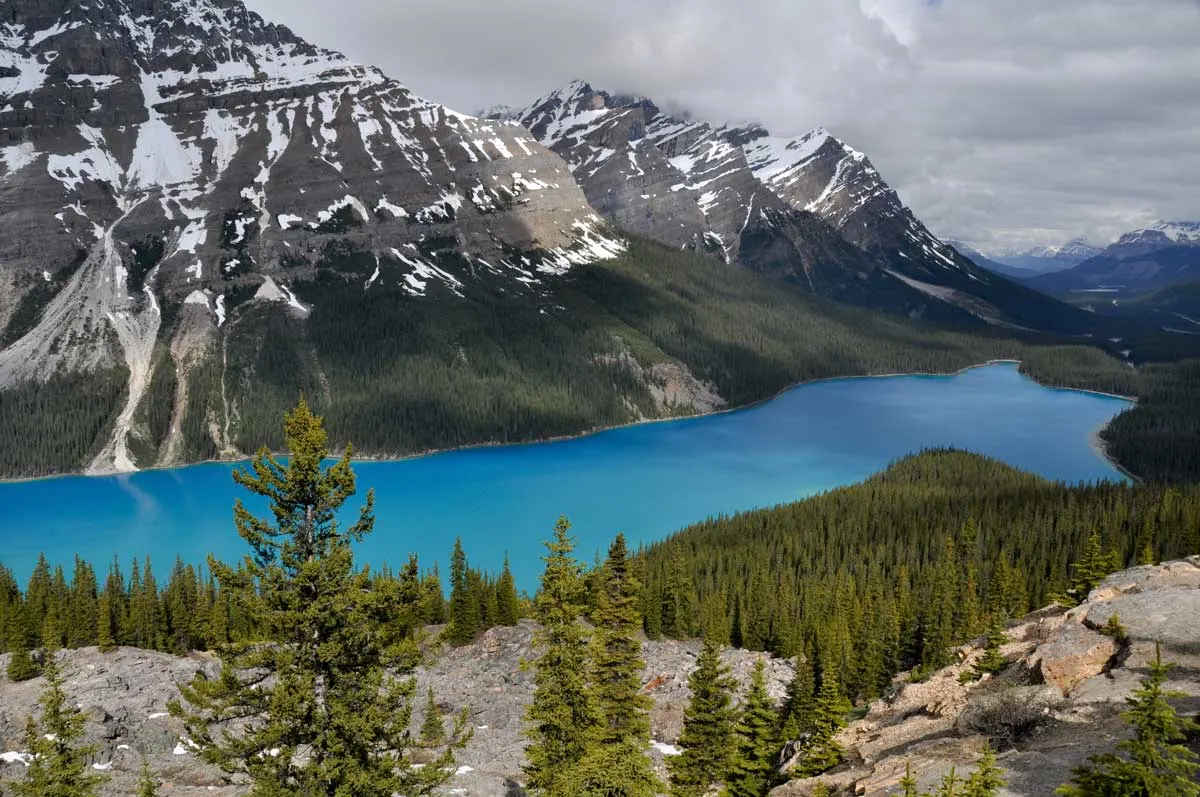 September is an excellent time to road trip the Icefields Parkway as there is generally pleasant weather, favourable road conditions, and wildlife viewing opportunities.
Of course, driving through the mountains at any time of year, you have to expect unpredictable weather, so factor in potential delays in your itinerary.
---
Find Out Why Toronto is a Great Winter Getaway. The end of winter is a great time to visit Toronto. Not just for excellent travel deals, but festivals, events, and a distinct lack of crowds. We have the best things to do in Toronto in March. You can also see our guide to some of the best Toronto day trips, which are closer to the city than you might think.
---
Algonquin Highway Corridor
If you're looking for a road trip from Toronto, then head to Algonquin Provincial Park. Covering over 3,080 square miles of rugged Canadian Shield, this gorgeous park is home to some of Canada's most pristine forests, rivers, and lakes.
It's one of the best places in Canada to go canoeing, with over 990 miles of canoe routes that follow lakes, streams, and portage trails.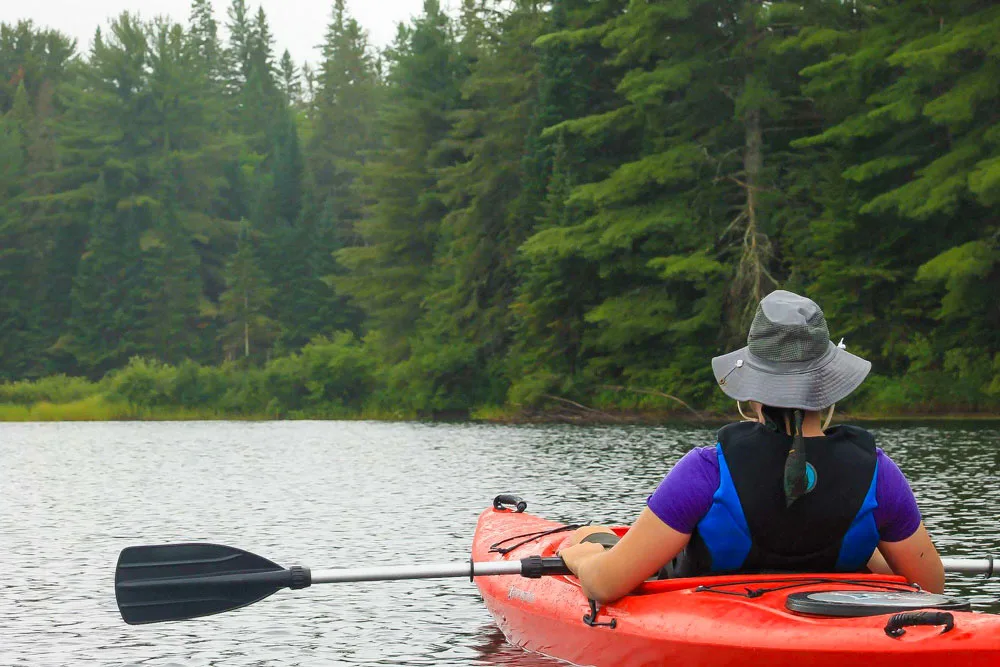 Algonquin Park offers some of the most remarkable fall colour experiences in Canada. Starting in mid-September; the park begins to burst with breathtaking colours due to its high concentration and diversity of maple trees.
The best way to view Algonquins autumn colours is by hiking, bicycle, canoe, and of course, driving.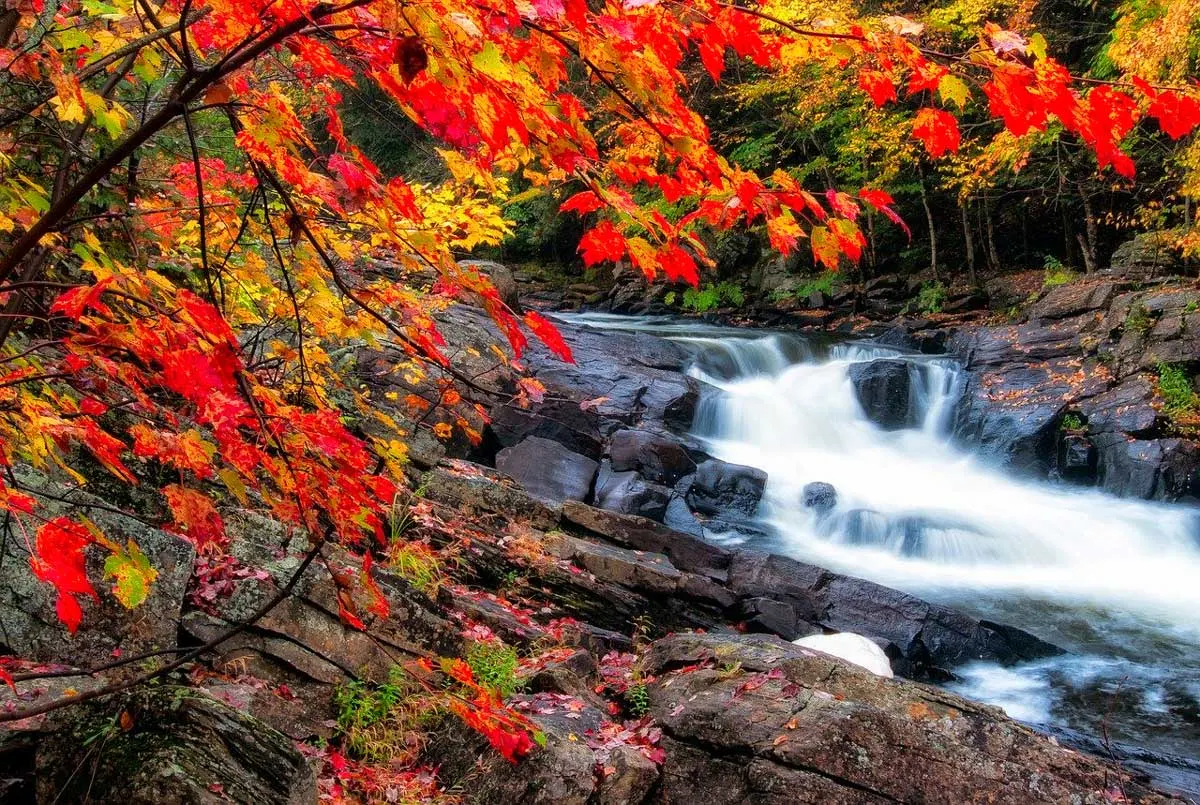 On your road trip to Algonquin Park, make sure to take The Highway 60 corridor through the park. The highway takes you from the East Gate to West Gate of the park with scenic views.
It also provides easy access to the area of the park dominated by three species of maples, so the fall views are sure to be spectacular. There are also opportunities to see wildlife along this road, including black bears, deer, moose, and bald eagles.
Cabot Trail, Nova Scotia
Be sure you add a drive to Nova Scotia to your Canadian fall road trips. The Cabot Trail is a scenic drive on Cape Breton Island in Nova Scotia that has become world-famous for its breathtaking views.
During the fall, it becomes even more spectacular, as the leaves of old-growth trees turn into an incredible colour palette ranging from a fiery red and crimson to golden-yellow. It's a photographers dream.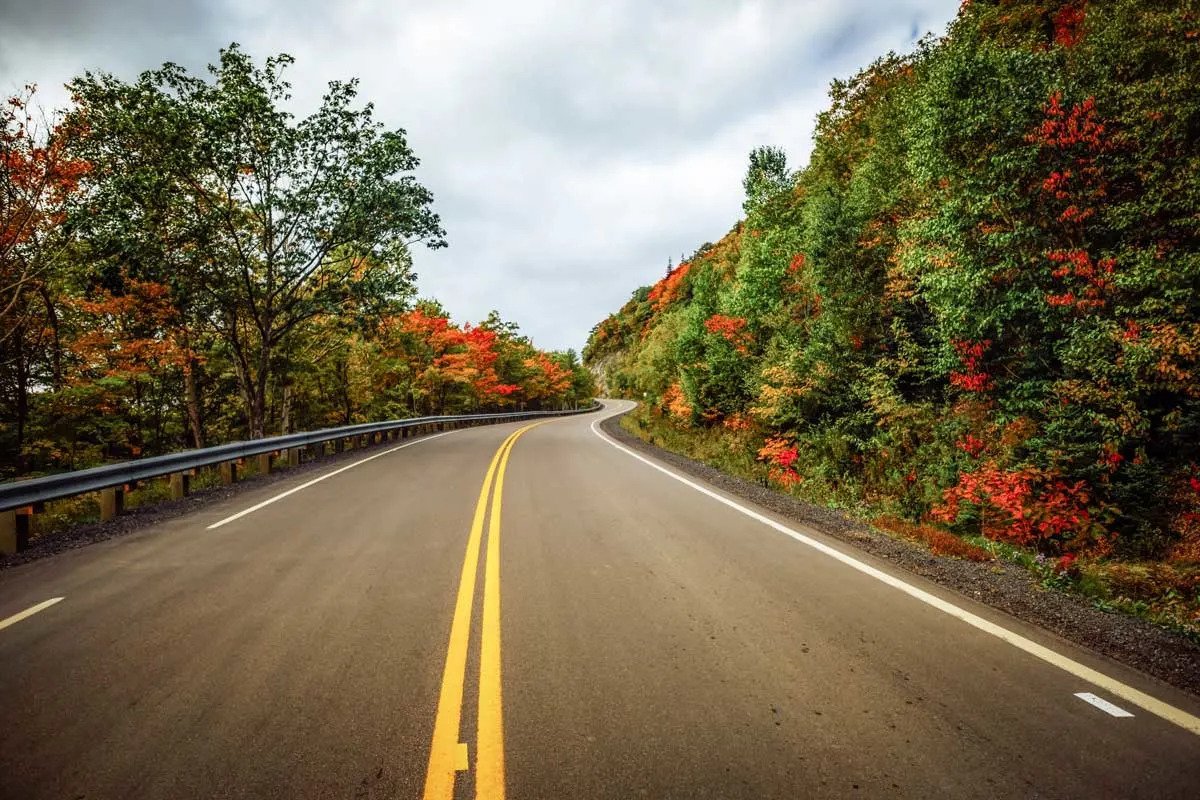 Although the trail is just under 300 km in length, you'll want to take at least three days to make this trip. It's a very scenic drive, so you'll be stopping for photos every five minutes. On top of that, there are endless opportunities for outdoor adventure, including hiking, whale watching, horseback riding, kayaking, and ziplining.
Be sure to hike the Skyline trail at sunrise for an unforgettable view of Cape Breton and the Atlantic Ocean.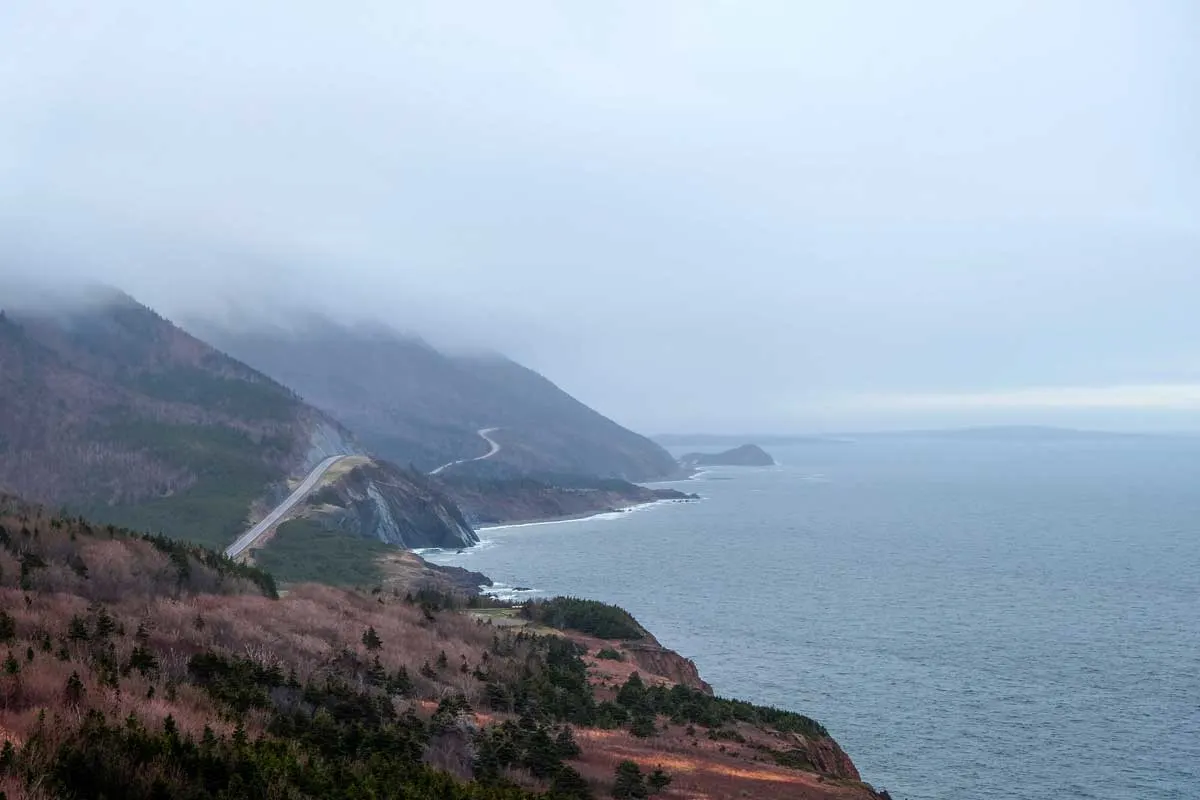 The first two weeks of October are the best time to drive the Cabot Trail as this is when fall hits its peak. It's also a great time to visit if you want to partake in some local events.
September is the Hike the Highlands Festival, a 10-day event where you can join guided hikes. October is when the Celtic Colors International Festival takes place, a unique celebration of Cape Breton Island's living traditional culture.
Viking Trail, Newfoundland
If you're looking on the East Coast for one of your Canadian fall road trips, don't miss out on Newfoundland. Take the ferry over from Nova Scotia, and you'll be just two hours away from one of the most beautiful places in the province, Gros Morne National Park.
Fjords, mountains, tablelands, forests, cliffs, and coastal views – these are just some of the landscapes you can see in Gros Morne.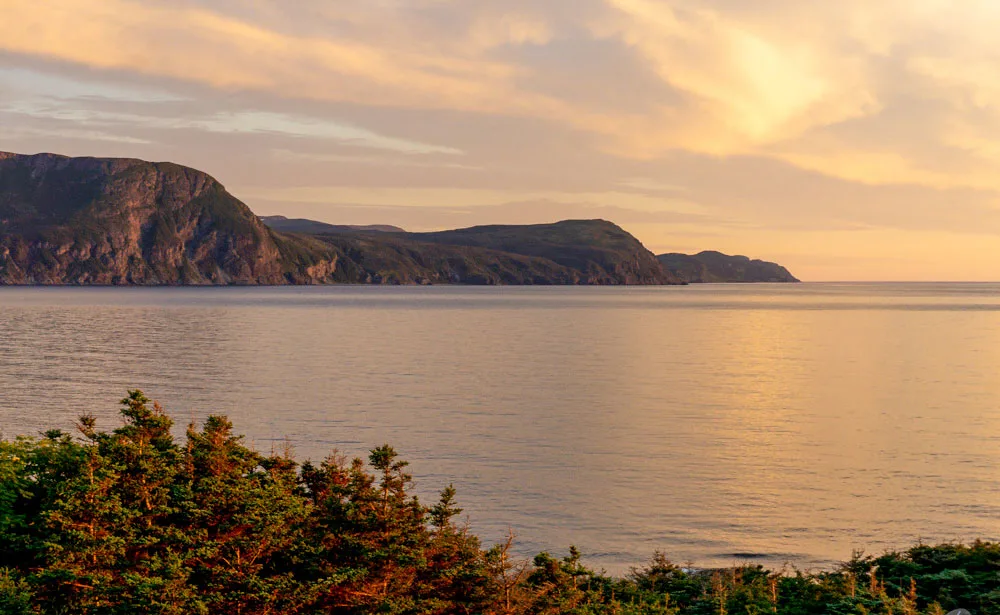 From Gros Morne, you can take the Viking trail to L'anse Aux Meadows national historic site, which details the history of the land, aboriginal people, and Vikings who landed there over a thousand years ago.
It's a beautiful drive along the coast where you can see endless bays as well as the tallest lighthouse in Atlantic Canada.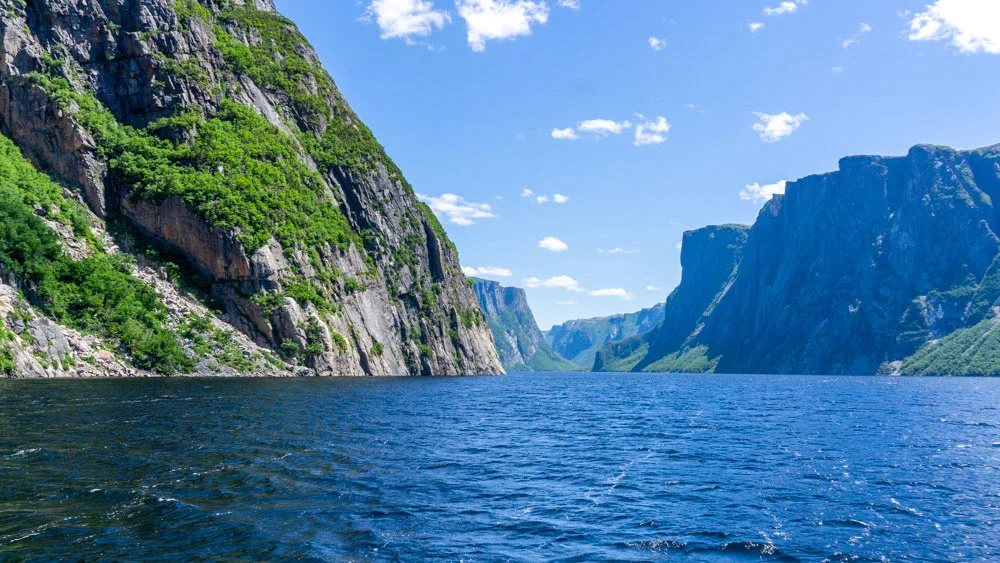 Late September is a great time to visit Gros Morne as it's when the Gros Morne Fall Festival and Craft Fair takes place, a celebration of crafts, music, food, and culture.
It's also when fall colours hit their peak and is a prime time for wildlife viewing, as the animals begin to reclaim their territory after the busy summer tourist season.
Trans Canada Highway
If you have the time, there's no better road trip in Canada than one across the entire country. Spanning over 7800 kilometres from Victoria, British Columbia to St. John's, Newfoundland, the world's longest national highway is the dream Canadian fall road trip.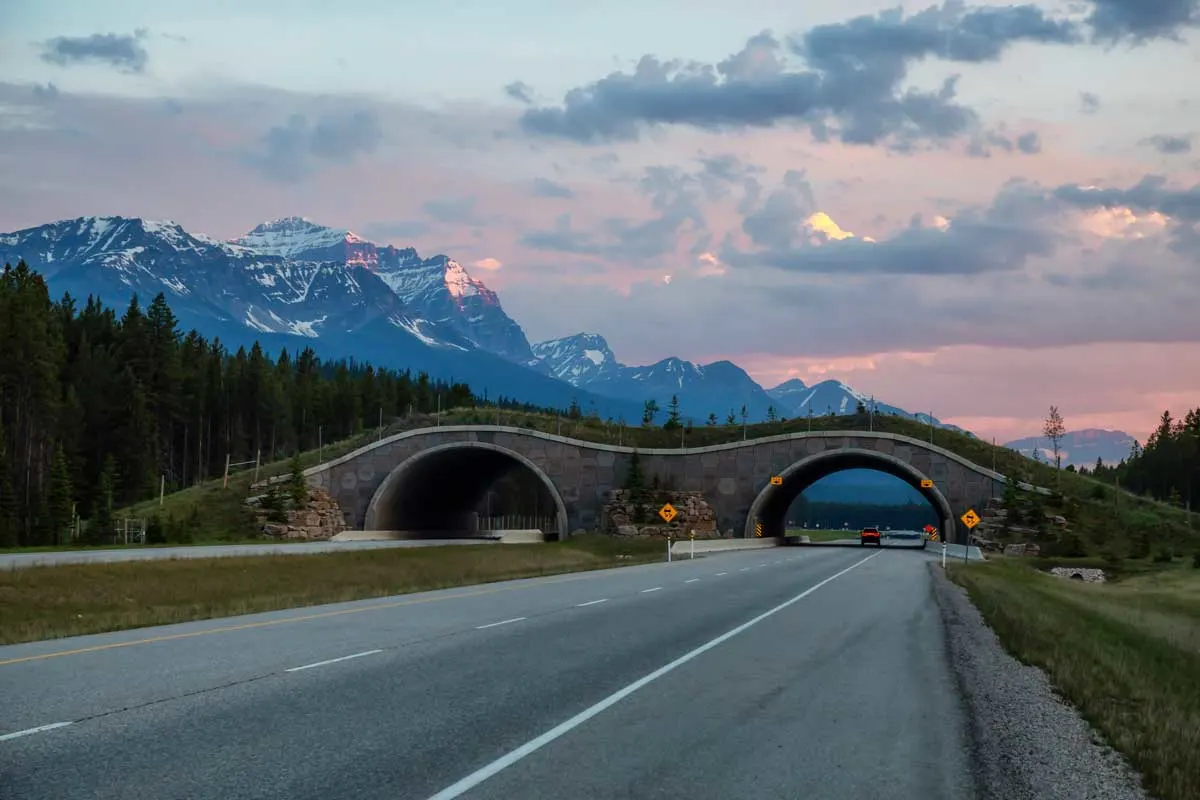 Each province of Canada is so unique from one another, and there's no better way to experience the changing landscapes.
Fall is an ideal time to visit because it's shoulder season, meaning there will be lower accommodation prices and fewer tourists. Yet it's also one of the most beautiful times of year to visit because of the change of colours.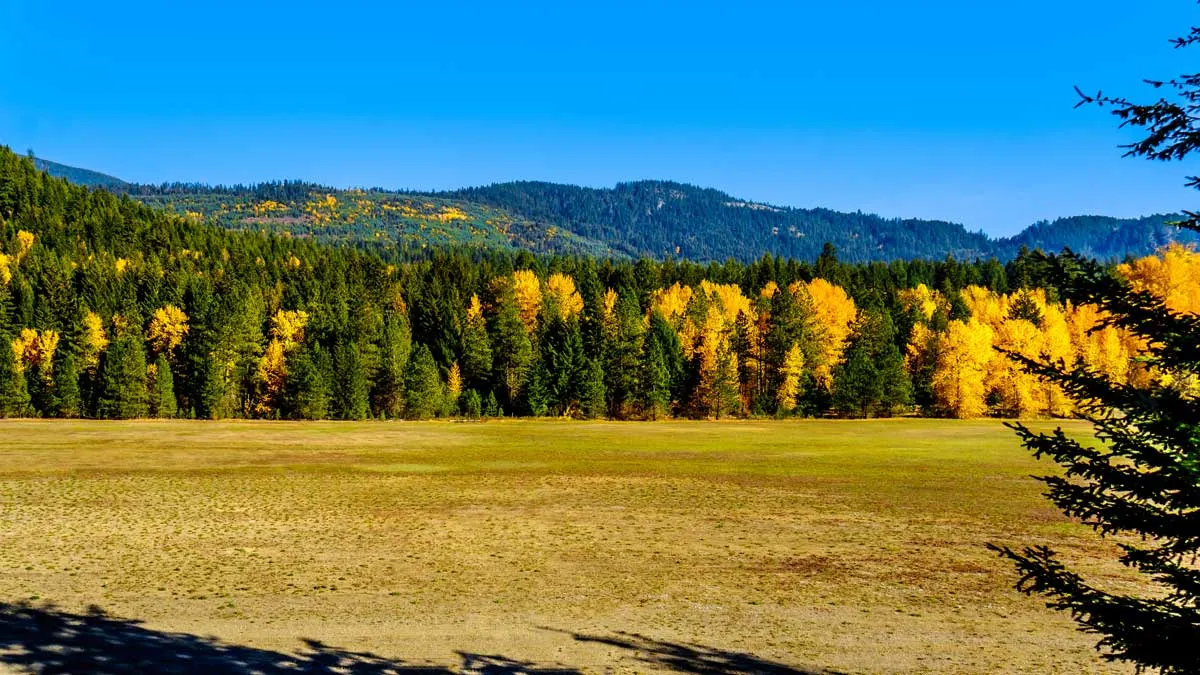 If you plan to road trip across Canada, leave yourself plenty of time as the country is so big. Canada is the second-largest country in the world behind Russia. Although you can travel across the country in a week, this would be driving almost the entire time.
And as you can see from these road trip suggestions, even a two-hour drive can turn into a couple of days with so many stops along the way.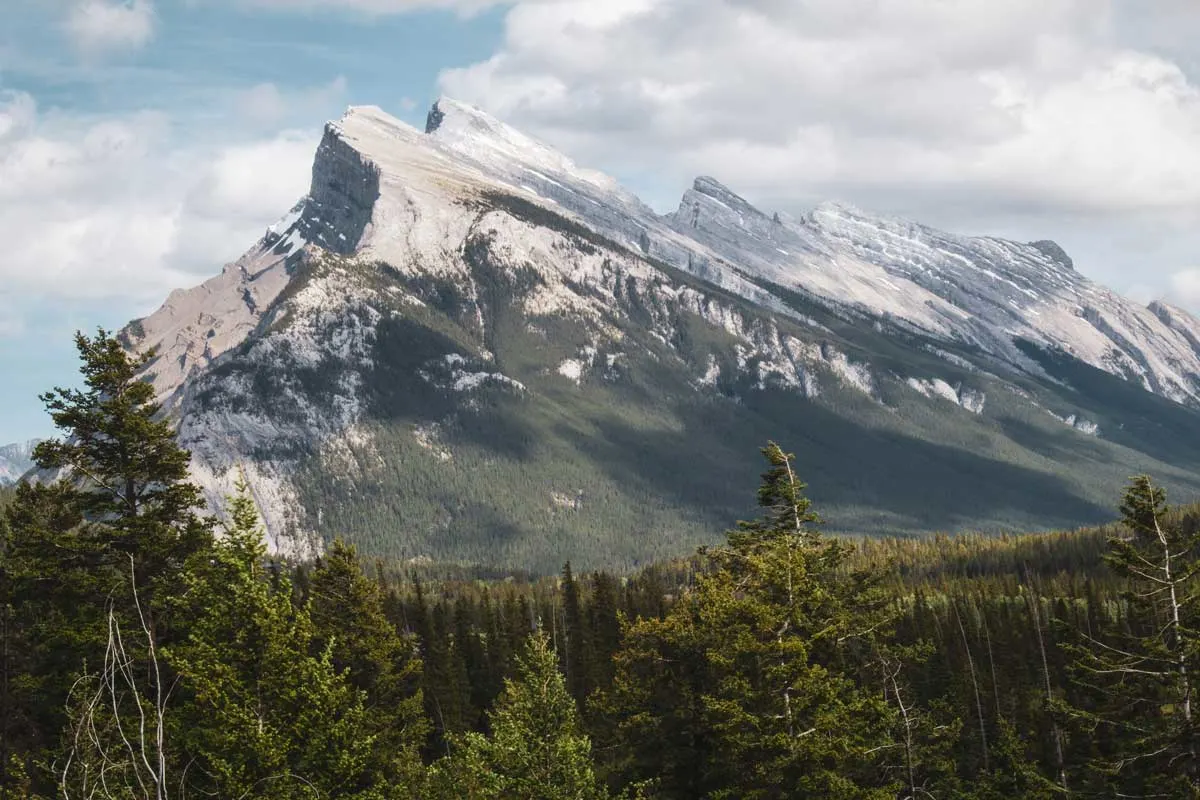 Plan Your Canadian Fall Road Trip
To truly experience all Canada has to offer, ideally, you would give yourself a couple of months. Of course, you can always just pick one part of the country and come back for more at a later date. Whichever Canadian fall road trip you choose, you won't leave disappointed.
About the Author
Lora Pope
Lora is a solo female adventure travel blogger living nomadically around the world. Raised on a rock in the middle of the Atlantic Ocean, she has a deep love for nature and wildlife. Lora has travelled to over 55 countries and is on a quest to visit them all, seeking out the best adventures each one has to offer. For more adventure travel inspiration and solo female travel tips, visit her blog at Explore with Lora or on Instagram.