From beautiful locations with sweeping ocean vistas to biodynamic farms with world-renown wineries. Welcome to Wine Country South Africa.
The Cape and its Winelands offer the perfect place for wine-lovers to escape the bustling city nightlife of Cape Town and the opportunity to sample world-class vino.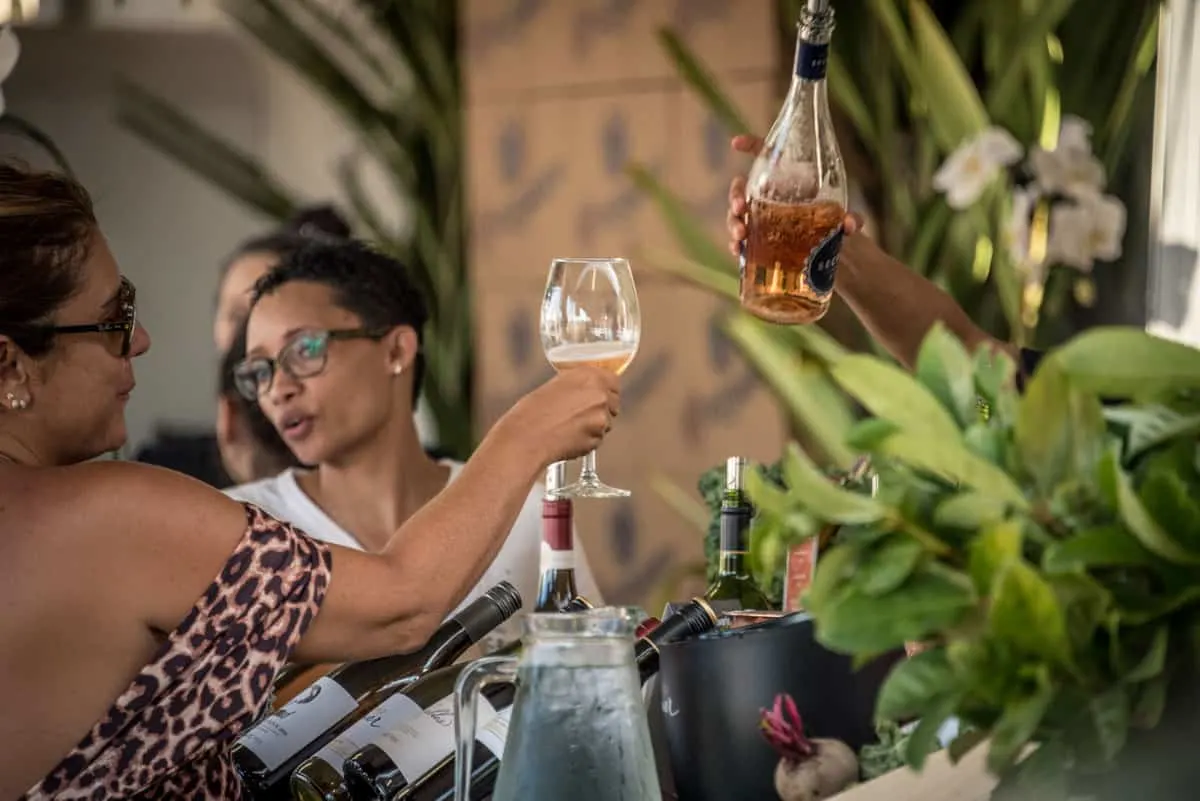 One of the most popular things to do in Cape Town is a wine tour of some kind. However, many visitors opt to rent a car from Cape Town, and self-drive the scenic, 30-40-minute drive to taste some of the best wines in South Africa and the world.
While Stellenbosch and Franschhoek are the most famous wine regions, and easy day trips from Cape Town, other exquisite vineyard destinations worth visiting are Constantia, Durbanville, and Paarl.
These are some of the best wineries in South Africa, focusing on the best wine farms in Cape Town so you don't have to travel far from the Mother City to experience the best South African wines.
Franschhoek Wineries
Franschhoek is famous for its stunning vineyards. The town is one of South Africa's top wine destinations and home to a dazzling array of star quality restaurants.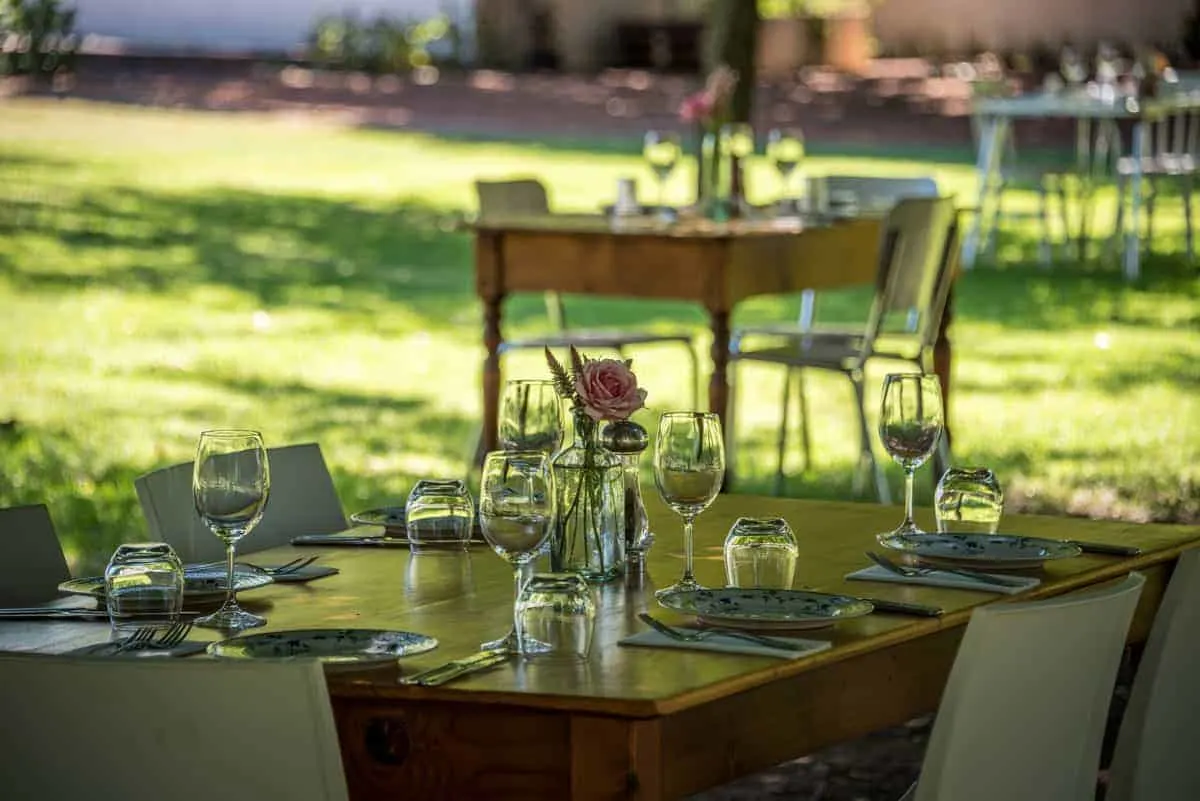 Babylonstoren
Nestled at the base of the Simonsberg mountains, on a historic farm dating back to 1692, Babylonstoren is known for its incredible vineyards, gardens, and grand tours around the vineyards.
You'll also find a deli, butchery, bakery, fragrance room, and a cheese room. Book lunch at Babel or enjoy one of their heavenly platters to pair with your wine in their tasting room. Known as one of the best wineries in Franschhoek, Babylonstoren is a multifaceted farm boasting spectacular wine, food, and accommodation. It's a definite must-visit.
Haute Cabrière
Haute Cabrière is a vineyard rich in history tracing back to French Huguenot Pierre Jordan in 1694. Situated in Franschhoek Pass and inspired by history, the winery boasts a range of high-quality wines.
Haute Cabrière offers various experiences, from wine tasting, dining, and special events (such as catering for celebrations). Don't miss a tasting of their delightful Chardonnay and Pinot Noir.
La Motte
Located in Franschhoek, La Motte boasts a combination of stunning views and historic beauty with quality wines and delicious cuisine. Visitors can relish award-winning vintages while enjoying beautiful views, or fine dining at the Pierneef à La Motte Restaurant.
If you're looking for a bit of adventure, guests can go on a hike that starts at the La Motte Tasting Room and winds through the mountainous area of the estate. It's a beautiful way to gain a greater appreciation for the wine you drink.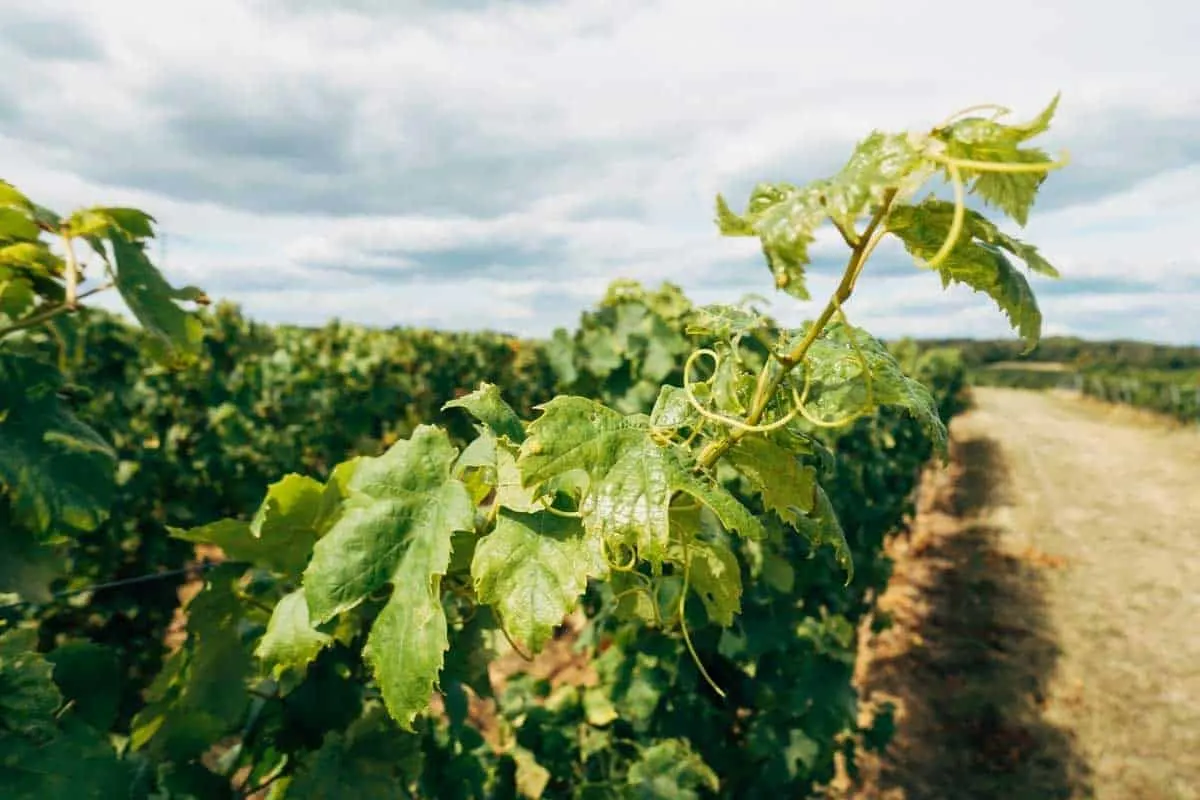 Stellenbosch Wineries
Stellenbosch, one of the oldest wine regions in South Africa, is one of the biggest attractions when visiting the Western Cape. The university town boasts stunning Cape Colonial architecture and an assortment of wine farms scattered across the hills.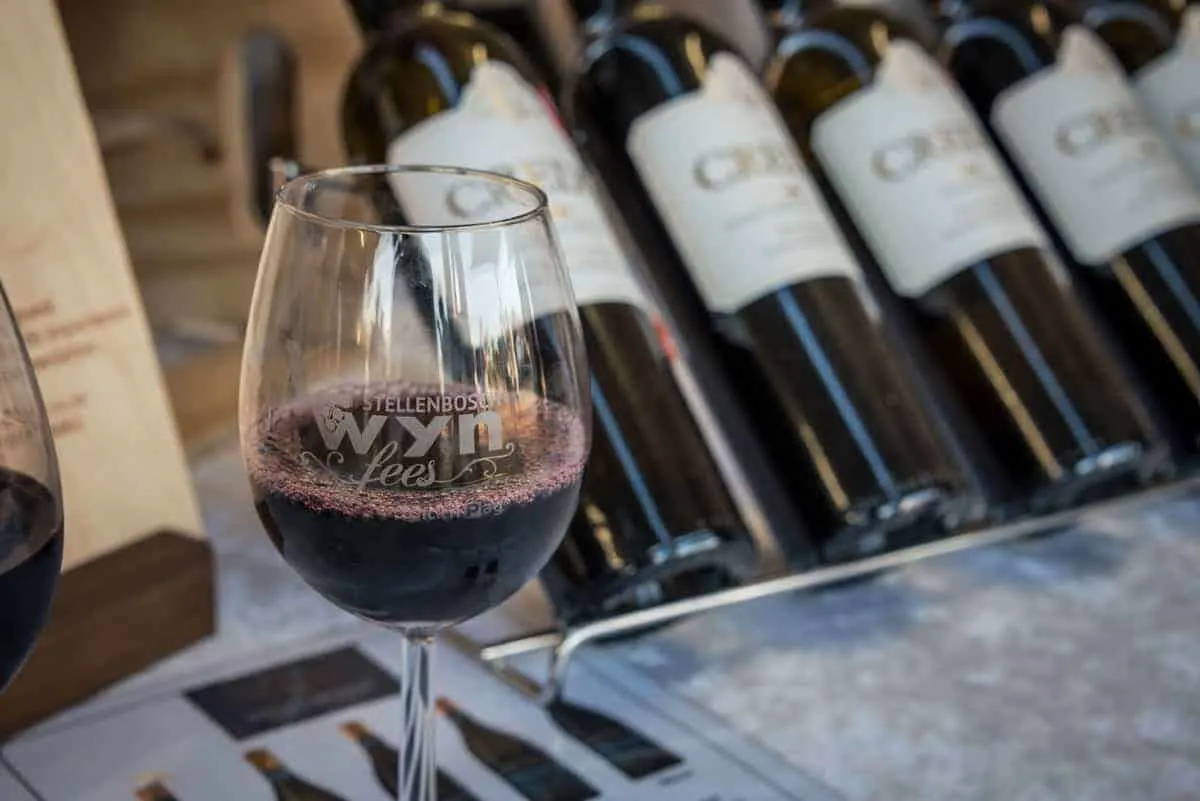 The House of JC Le Roux
Established in 1982, The House of JC le Roux was South Africa's first exclusive sparkling wine cellar and is now one of the most prominent sparkling wine brands. The cellar and vineyards are nestled on the historic farm where French Huguenot, Jean le Roux, planted these vines.
Considered one of the best wineries in Stellenbosch, guests can sample a range of sparkling wines and food pairing in a contemporary wine boutique and restaurant.
---
You Might Also Like: Cape Town is world renown for its natural wonders. Discover more of its natural beauty with these great hiking trails around Cape Town.
---
Jordan Wine Estate
Jordan Wine Estate is a family-owned vineyard that provides a wine tasting centre, a delicatessen-style bakery, a restaurant, and luxury accommodation.
Visit their state-of-the-art cellar designed around a gravity-flow system using a natural cooling system with fermentation and ageing taking place in the underground cellars. It's a fascinating addition to a wine tasting experience.
Spier
Spier Wine Farm has over 2700 acres of leafy vineyards, superb views, and pastoral pastures. It's famed for a diversity of activities and is home to one of the largest contemporary art collections as well as the famous Spier Hotel.
Enjoy picnics on the lawns during the summer months and wine tasting in the state-of-the-art tasting rooms overlooking the Spier dam. There is a range of tastings, including multiple wines with chocolate pairing, and grape juice tasting for kids.
Check the latest accommodation rates and availability for
Spier Hotel
.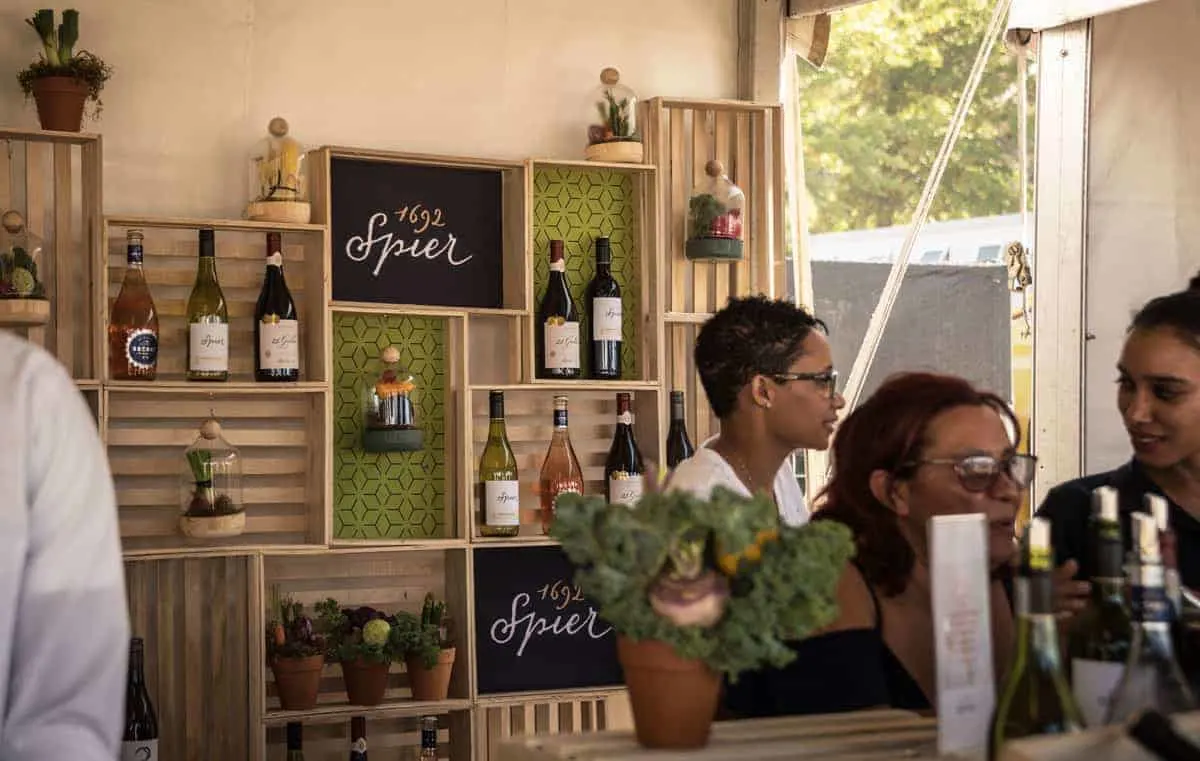 Delaire Graff Estate
Exuding luxury, Delaire Graff Estate is one of the most well-recognized vineyards in Stellenbosch. A designer winery hugged by mountains; you'll be spoiled with panoramic vistas of the surrounding valleys, vineyards, and towering mountains.
After a divine lunch with wine pairing at one of the best restaurants in Cape Town, indulge in a treatment or two at the spa. While most travellers visit the Cape Winelands in the warmer months, Delaire Graff is an all-year-round destination. During winter, cosy up by the crackling fire. In the summer, snag a seat on the outdoor terrace.
Delheim Wine Estate
Delheim Wine Estate is located in the Cape Winelands, on the slopes of the Simonsberg Mountains, 50 km from Cape Town. A superb winery, Delheim Wine Estate specialises in Chardonnay, Sauvignon blanc, Chenin Blanc, and Weisser Riesling.
The estate boasts both red and white varieties, though its sandy soils are best for growing red varietals, predominantly Merlot, Pinotage, Cabernet Sauvignon, and Shiraz.
For a twist on your tastings, embark on an offered experience. Try wine and cupcake pairing, the charcuterie board and wine pairing, or indulge in the cheese fondue. Whichever option you choose, it's sure to be delicious, and there's always an appropriate wine pairing.
L'Avenir
Dating back to the late 1600s, L'Avenir was one of the first grape growing farms and now one of the leading boutique wineries in South Africa. Also found on the foothills of the Simonsberg Mountains, L'Avenir offers fine wines and 4-star lodging, so you don't need to worry about driving home.
L'Avenir provides an emblematic varietal: Chenin Blanc and Pinotage. With a touch of French flair, L'Avenir wines have gained a devoted following. The wines created here are exported to over 30 countries, with a focus on high end restaurants and wine shops.
Waterford Wine Estate
Waterford Wine Estate sits just outside Stellenbosch in the Blaauwklippen Valley. The winery is famous for its less ostentatious feel, surrounded by fynbos vegetation and avenues of sweet-smelling citrus trees.
Explore the Italian-style winery courtyard, or enjoy a wine sampling in the tasting rooms. In addition to cellar experiences, try a Wine Drive Safari and Porcupine Trail Walk amidst the vineyards.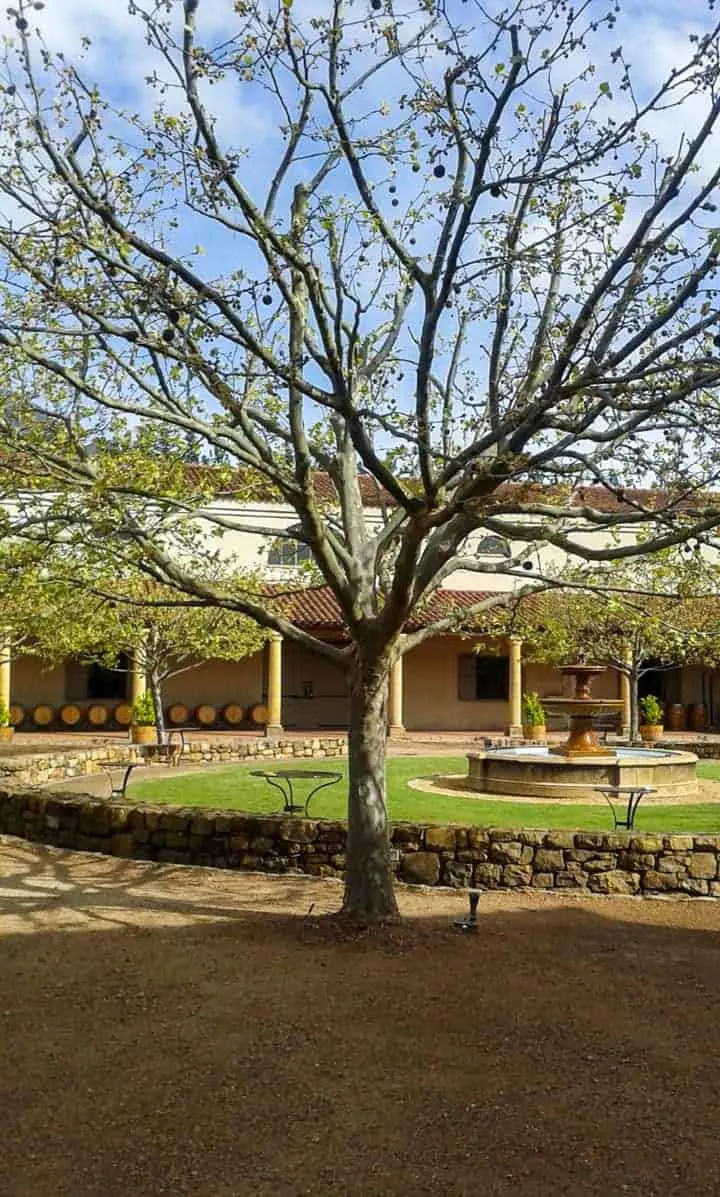 Constantia Wineries
Constantia vineyards, close to the city centre is South Africa's oldest wine-producing region dating back to 1685. The area showcases some of the best wineries in Cape Town. Amidst panoramic beauty, the Constantia Wine Route boasts nine different wine estates surrounded by tall towering trees and rolling fields.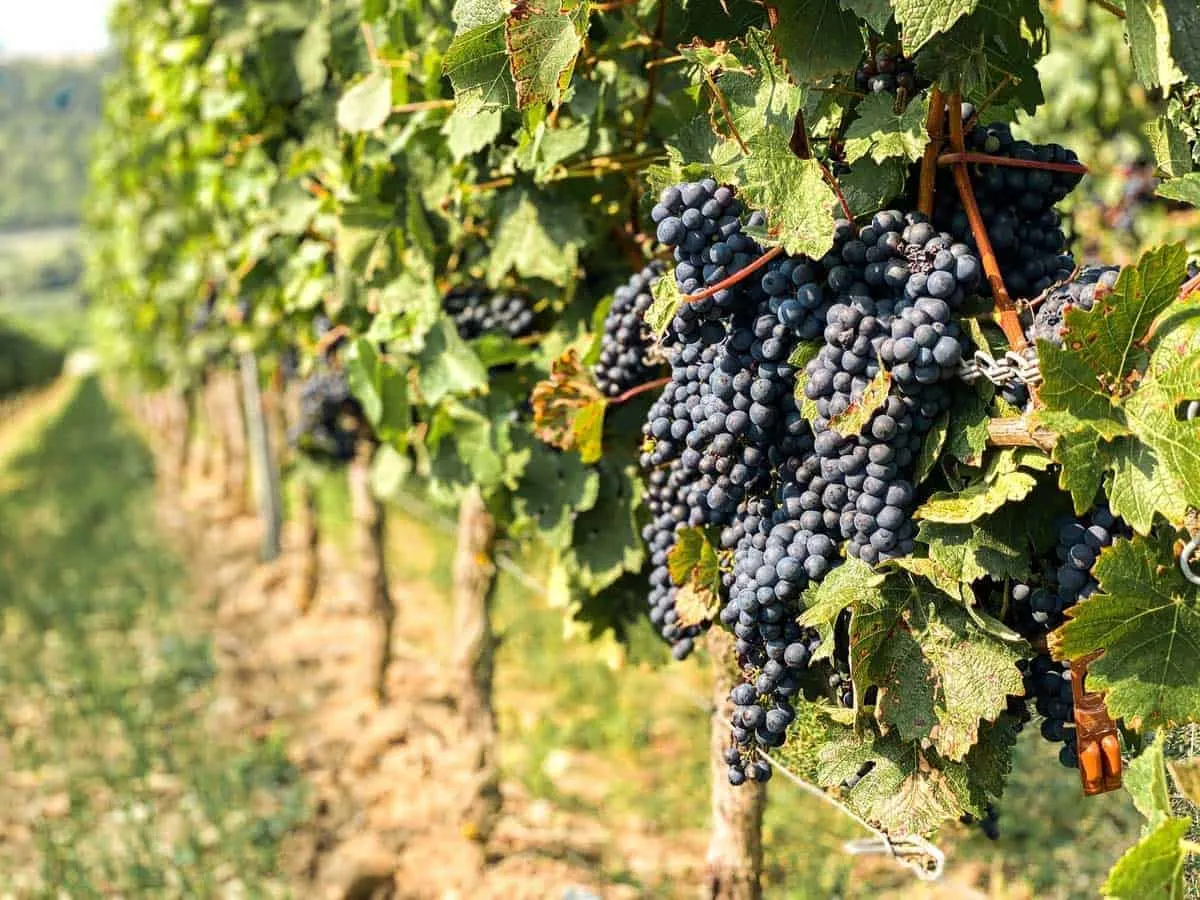 Constantia Glen
Ideally located below Constantia Nek, cradled between Table Mountain and Constantiaberg range, Constantia Glen is one of the most popular Cape Town vineyards in the area. A picturesque boutique wine estate producing premium, cool-climate wines.
Guests are provided with an exquisite wine tasting experience, accompanied by divine platters or full-course meals. Enjoy wine and chocolate pairing, and choose from a range of Bordeaux style red blends.
Klein Constantia
Located in the upper foothills of the leafy Constantiaberg, Klein Constantia is internationally recognised as one of the most scenic wine estates and one of the best wineries near Cape Town.
Dating back to 1685, the winery produces several top-quality wines. The most famous of their wines, since the 1700s, is their Vin de Constance – a fine dessert wine that was once stocked in the cellars of Marie-Antoinette and Louis XVI. The vineyard's tasting facility is open year-round for visitors to sample these fine wines.
Beau Constantia
Beau Constantia, a boutique wine farm located at the top of Constantia Nek, offers sweeping views over False Bay. It has one of the best restaurants in Cape Town, Chef's Warehouse, with some of the best tasting platters paired with exquisite wines.
The vineyards boast panoramic views of Helderberg and Stellenbosch Mountain ranges, making it the perfect wine and dine experience.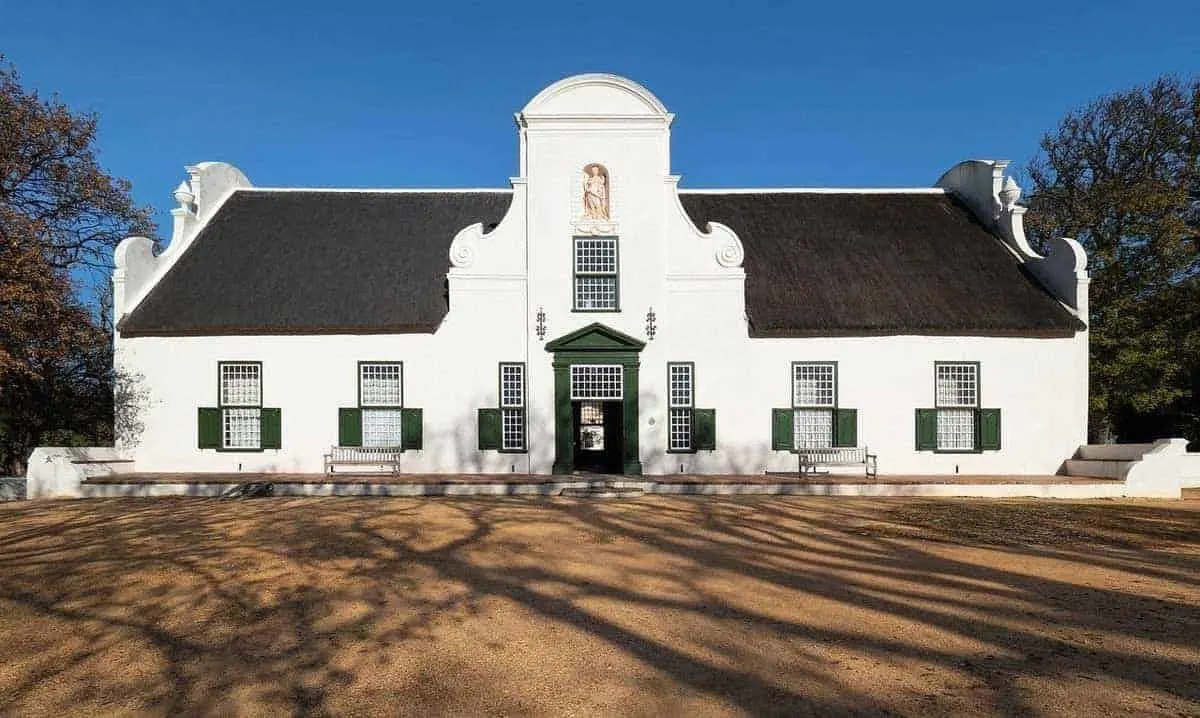 Paarl Wineries
The Paarl Wine Route is celebrated for its full-bodied, spicy red wines and stunning, crisp white wines. Famous for its Chenin Blanc, Chardonnay, Pinotage, and Shiraz, it's the second oldest wine region in South Africa.
Nederburg
Fairview Vineyards Nederburg, established in 1791, is a must-visit for anyone looking to experience the Cape Winelands and a top South African winery. With two centuries of tradition and skill, these premium single-varietal wines are sourced from the best performing vineyards.
Learn about the award-winning wines with knowledgeable staff during your wine tasting. Indulge in a chocolate tasting before exploring the Paarl Valley in a vintage motorcycle sidecar. With Cape Dutch architecture and beautiful surroundings, Nederburg is a highlight of the region.
Fairview
Established in 1693, Fairview Vineyards are found around the Western Cape, in Paarl, Darling, Swartland, and Stellenbosch. The home of Fairview is located on the southwestern slopes of Paarl mountain and houses an extensive collection of wine and artisanal cheeses.
With average summer temperatures reaching 24℃, varieties from these Mediterranean grapes include Shiraz, Pinotage, Viognier, Grenache, and Petite Sirah.
If you're heading to Fairview, take part in their wine, cheese, and olive pairing or chocolate pairing. There's also a bakery, goat shed, and deli to enjoy before or after your tastings.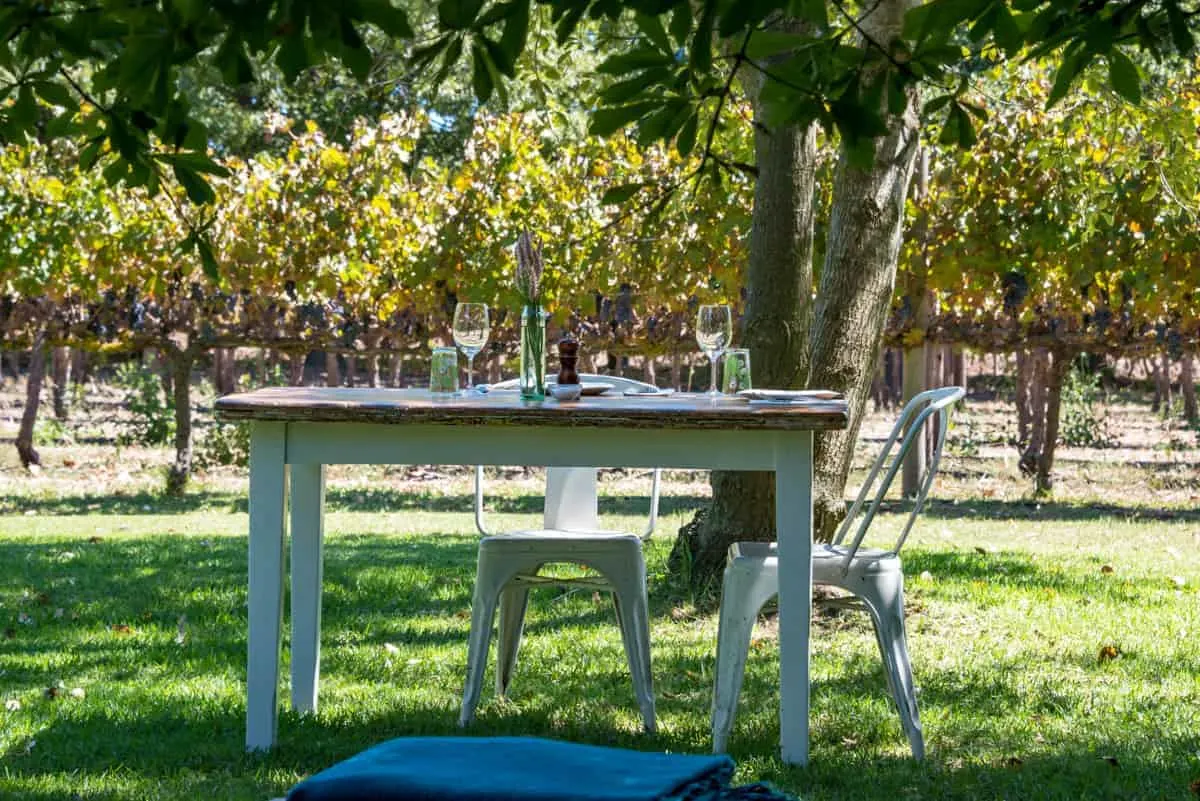 Durbanville Wine Valley
The Durbanville Wine Valley is located in the Tygerberg Hills and consists of 12 stunning wineries in the Cape Winelands.
Durbanville Hills
A mere 20-minute drive from Cape Town, Durbanville Hills provides stunning Table Mountain views and some remarkable wines. With one objective in mind, "to make top-quality wine from top-quality grapes," using ultra-modern facilities, these cellars compete with the world's best.
The vineyard is renowned for its selection of white varietals, cooled quickly to relieve beneficial aromas, and a longer flavour.
Plan Your South African Vineyards Itinerary
World-class South African wineries, panoramic beauty, and stunning architecture; these vineyard destinations will delight even non-wine buffs.
With Cape Dutch manor houses, mixed with ultra-modern cellars, and fine dining restaurants, it's tough to single out a handful of the best South African vineyards. However, it's evident from this list, if you're looking to explore a range of top-notch wineries in one go, it's best to head out to the Western Cape and try some Cape Town wineries.
Stay Safe in Africa: We've got you covered with great travel safety tips and the best anti-theft travel gear so you can relax while you travel.
About the Author
Fashion designer, artist, yogi, passionate writer, student of life, lover of the ocean and full-time adventurer. You can find more of Emily's travel writing at Skylands Tourism.