While Lisbon enjoys tourism's capricious limelight, Porto follows suit as one of Portugal's best places.
A small city compared to the capital Lisbon, There is so much to do in Porto, it packs a punch when it comes to attractions and rich and varied heritage.
From the Port wine cellars in Vila Nova de Gaia and the medieval tangle of Ribeira to cutting edge architecture, art, and gastronomy, Porto is historic, edgy, contemporary, and even a little chic.
One of the most beautiful places to visit in Portugal, there is a lot to love about the city that rises from the banks of the Douro River. You may want to take your time to savour the nuances of Porto's appeal.
---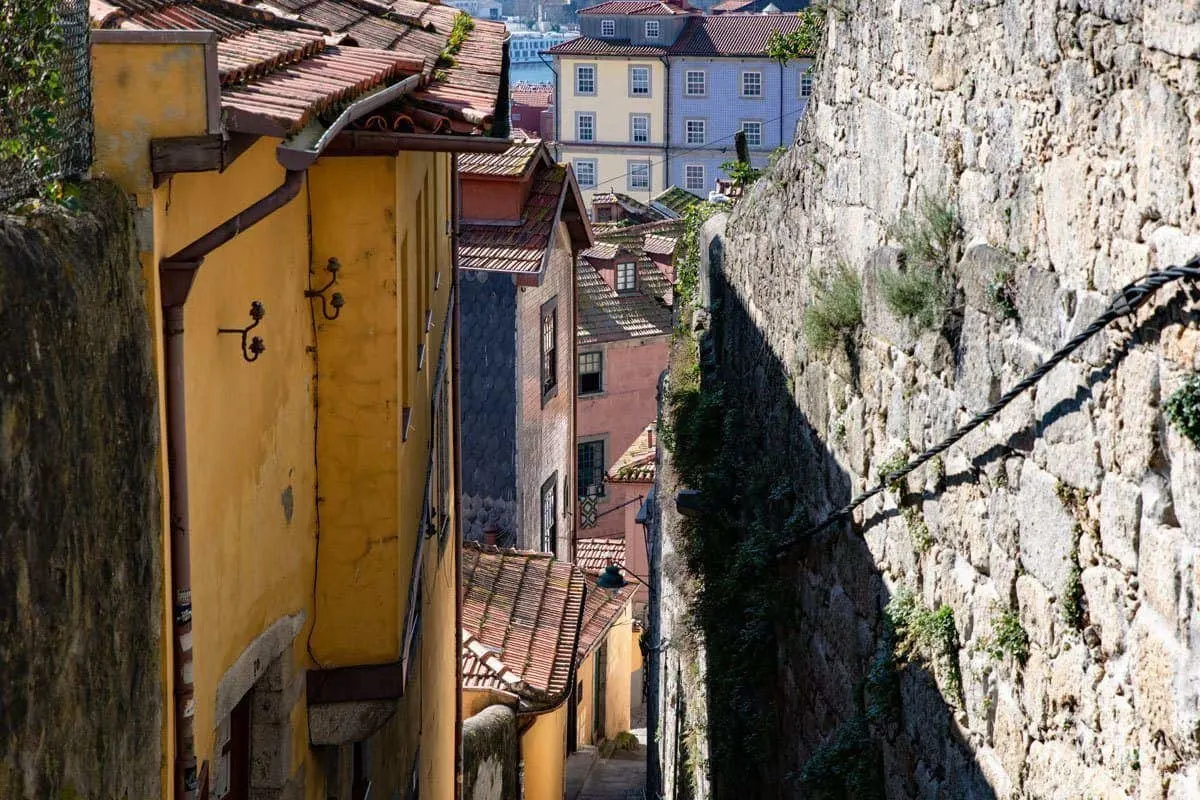 Livraria Lello Bookstore
The famous book store with the iconic red staircase, Livraria Lello, is one of Porto's most popular attractions.
Named one of the most beautiful bookstores in the world, Livraria Lello draws a big crowd every day. Queues of tourists wait to have their photos taken on the staircase loosely associated with inspiring author JK Rowling.
Entry: It costs €5 pp to visit Livraria Lello, which is deducted from any book purchases made in the store.
Livraria Lello Tickets Online: You may purchase your tickets online direct from the Livraria Lello website here. Pre-purchase tickets do not guarantee you priority entry.
If you have not bought tickets online, you will have to purchase one from Armazéns do Castelo on the corner. They do not sell entry tickets at Livraria Lello.
Armazéns do Castelo opens from 9.45 AM–7 PM
Note – backpacks or large bags are not allowed in the store, so will have to be checked at Armazéns do Castelo even with prepurchase tickets.
---
In Ribeira, you will also find the magnificent Palácio da Bolsa, the former stock exchange building famed for its ornate interior. The Gothic Igreja de São Francisco church with an opulent Baroque interior and the iconic red marketplace turned venue – The Hard Club.
---
Narrowly dodging demolition in the '70s to make room for a car park, the building has again been repurposed. The iconic red building has been restored and transformed into the popular exhibition, events, and concert space – Hard Club.
There is a terrace cafe at the front with views over Praça Ribeira, and upstairs is home to microbrewery restaurant O Mercado.
---
---
São Bento is where you can catch the train to the Douro Valley or take a day trip to other beautiful villages and towns in the region such as Braga, Guimarães, or if you have the time Viana do Castelo.
Where: São Bento Railway Station – Praça Almeida Garrett, 4000-069 Porto
---
---
Cost
Adult: €6,00 one way | € 9,00 return
Child (5-12): € 3,00 one way | € 4,50 return
Where: Teleférico de Gaia – R. Rocha Leão 236, 4430-148 Vila Nova de Gaia
---
---
From charming cafes with history to historical cheese shops and traditional grocers, Porto's food experiences are worth seeking out beyond just a good place to eat.
---
We usually sidestep any food that feels like the main contender in a food challenge so we cannot vouch for the "little Frenchie". If you decide to take the challenge, it is recommended to do so on an empty stomach and preferably wearing elastic-waisted pants.
---
---
---
---
---
Drink Port Wine
Originating in Porto in the 17th century, Port wine is still very much part of the city's heart and soul. With more than 50 Port wine cellars in Vila Nova da Gaia on the other side of the Douro, there are plenty of opportunities to sample the wine that put Porto on the map.
---
---
The beautifully refurbished warehouse incorporates a visitor centre with a tasting room, wine library, and sleek museum dedicated to the history of Real Companhia Velha and the Douro wine region – the oldest demarcated and regulated region in the world.
---
---
From around 11 AM every Saturday, you can fossick through antique stalls, racks of vintage clothes and vinyl records. Browse artisan and design stalls of organic cosmetics, local leather goods, hand-pressed olive oils, and even designer pot plants.
---
---
---
Where: Tram Museum – Alameda de Basílio Teles 51, 4150-127 Porto
---
---
The goal of Centro Português de Fotografia is the promotion and preservation of Portugal's photographic heritage.
On the upper floors of the former prison, where the prison's women and white-collar crims once resided, is the museum's permanent collection.
Rare and valuable photographic cameras and equipment from early model Kodaks to fun and innovative spy cams from the cold war years, as well as a specialized library.
---
Entry
Museum, Park & Villa: €15
Museum & Park: €12
20% off with Porto Card
Where: Museu Serralves – R. Dom João de Castro 210, 4150-417 Porto
---
---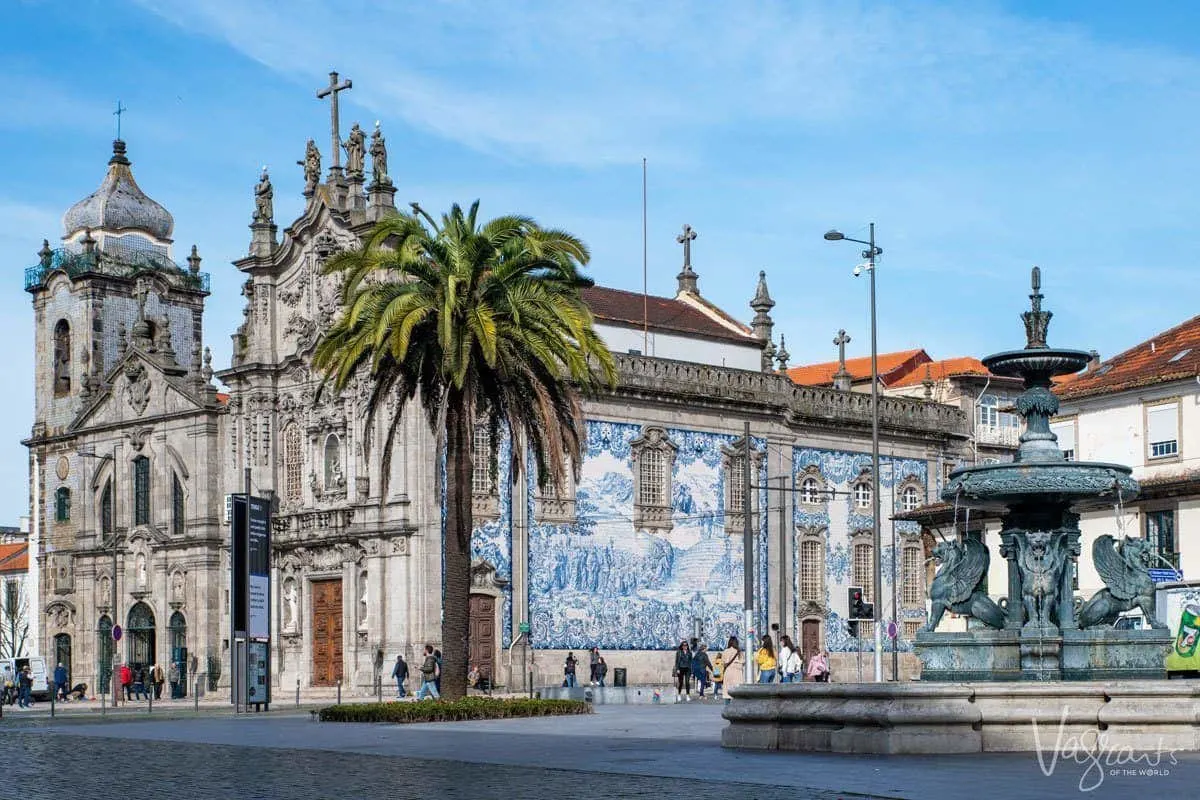 ---
---
---
---
---
Plan Your Porto Itinerary
---
Best Time to Visit Porto
Spring and Autumn
Discover the best countries in Europe to visit in October for fall foliage or Autumn sun.
How Many Days in Porto
To see all the best Porto attractions and highlights, we recommend allowing at least two full days in Porto. Three would be better. There is so much to enjoy; it would be a shame to rush.
If you add a few extra days, Porto has some easy day trips, especially in the warmer months. There are stunning beaches as close as 15 minutes from the city by bus, and the Douro Valley is a great day trip from Porto.
How to Get Around Porto
While quite hilly, downtown Porto is very easy to explore on foot. Walking is the best way to enjoy the city and its beautiful views.
Most of Porto's attractions are relatively close together, but if you are travelling further or don't want to tackle the hills, there is an excellent public transport system; metro, bus, and tram. Remember, the Porto Card gives you free unlimited public transport for 1-4 days, depending on the card you purchase. See here for details of the Porto Card.
---