You Might Also Like: Lisbon is one of our top picks for places to visit in Europe in December for mild weather and traditional Christmas festivities.
Tips for Visiting Lisbon
---
Did You Know? Lisbon is home to the Vasco da Gama Bridge, which connects Portugal's northern and southern parts. At over 17 km (10 miles) long, it is the longest bridge in Europe. It is named after the famous Portuguese explorer Vasco da Gama.
---
Best Things to See and Do in Lisbon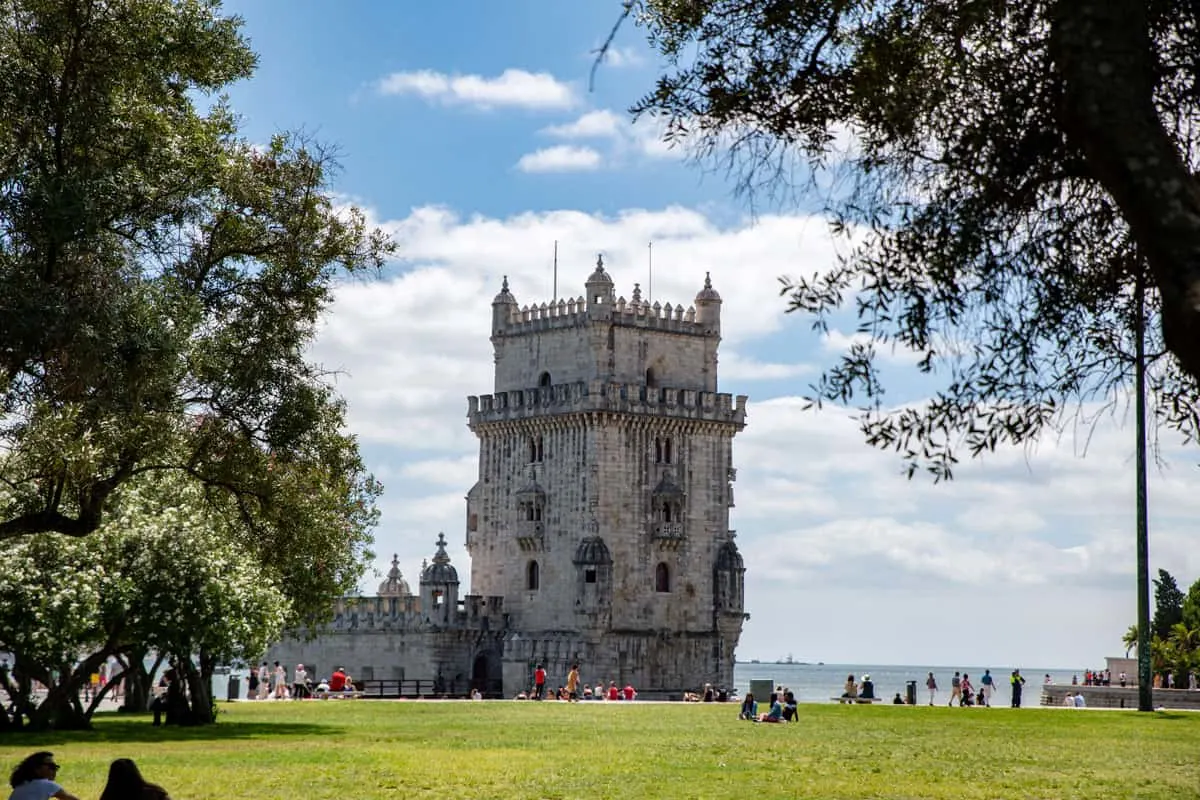 The Monument of the Discoveries
One of the most important things to see in the Belém neighborhood is the 52-meter-tall Monument to Discoveries. The monument celebrates the Age of Discovery and the explorers who led the way in Portugal's overseas expansion and building of the Portuguese Empire.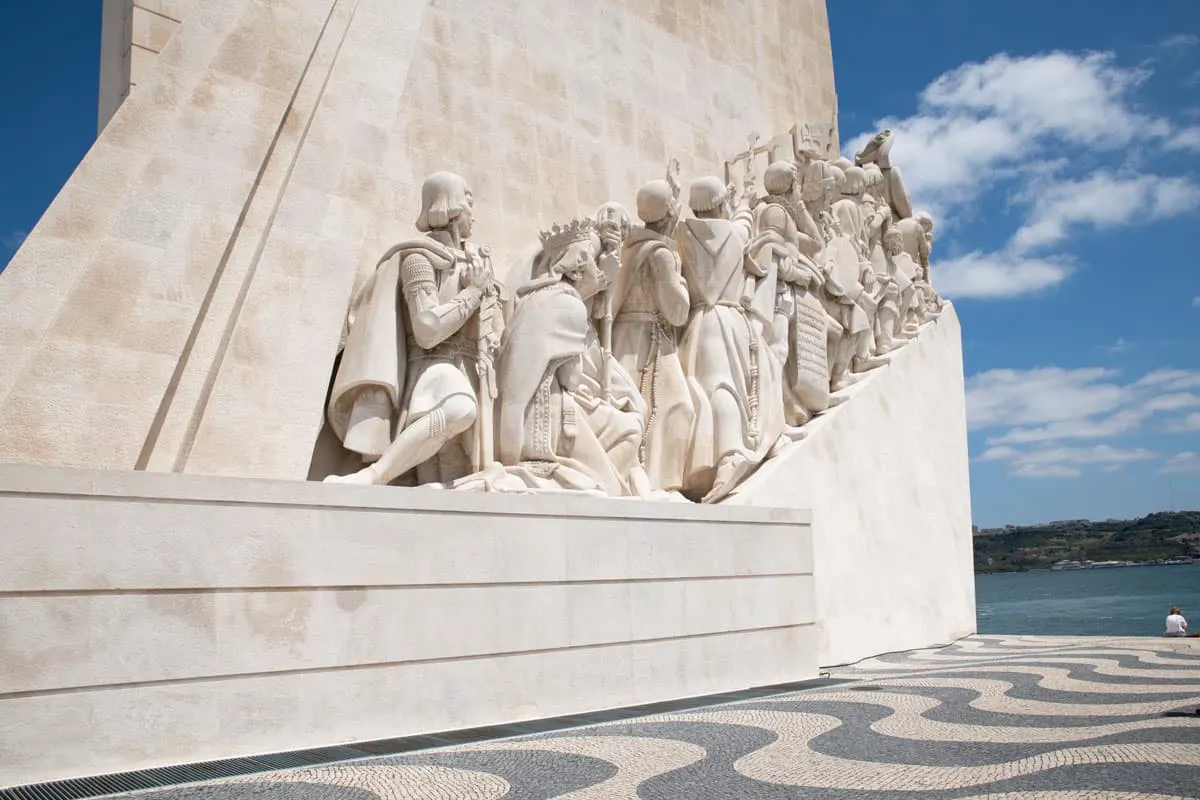 The design represents a ship's prow, and you'll find the figures of over 30 prominent people who played an important role in Portugal's expansion carved into the monument. Just in front of it is a huge marble map of the world, showing the routes of Portuguese ships during the Age of Discovery.
There's an option to pay to enter the monument, which includes some exhibition space and an elevator to the top, but this isn't necessary. The best bits of the monument can be viewed for free from the outside.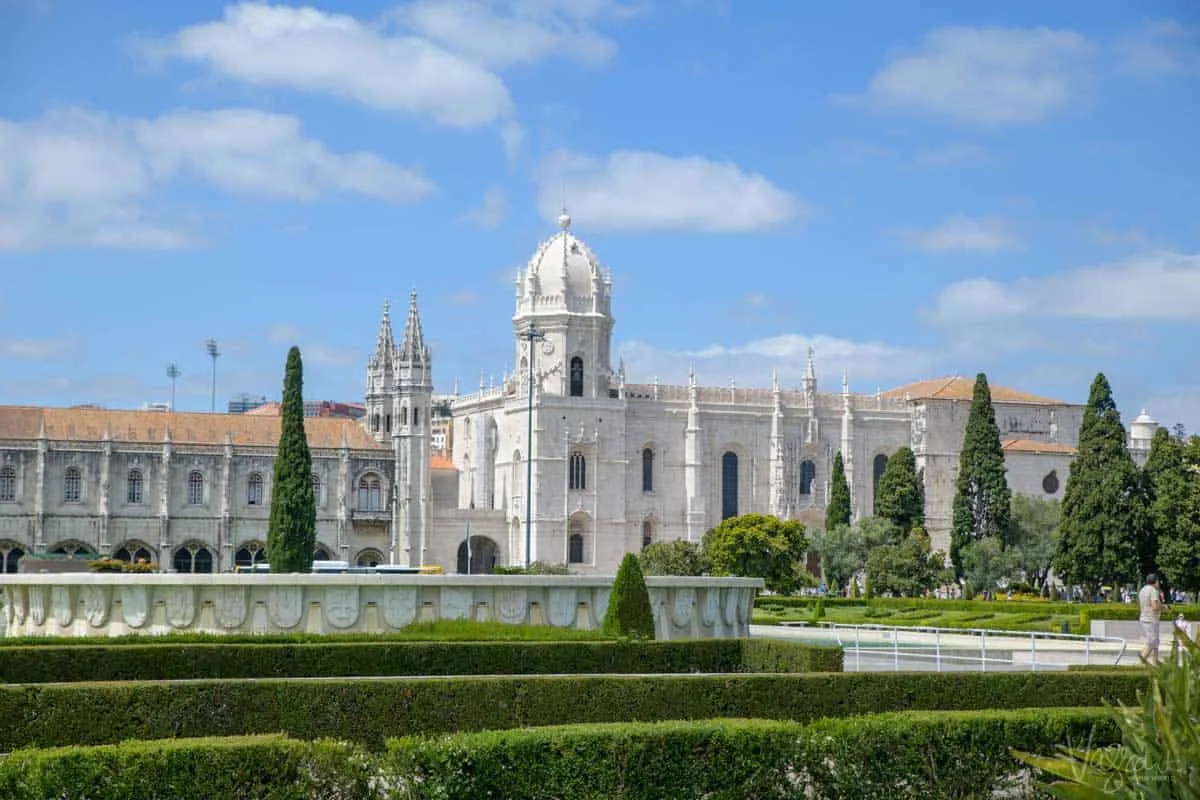 Discover Portuguese Azulejos in the National Tile Museum
Portugal is famous for its Azulejo tiles which are evident nationwide. While this type of tile art features throughout the Mediterranean, Portugal has a particular style with the most innovative and vast uses of this tile work.
The Museu Nacional do Azulejo National Tile Museum in Lisbon is the only one dedicated to the art of Azulejo tiles.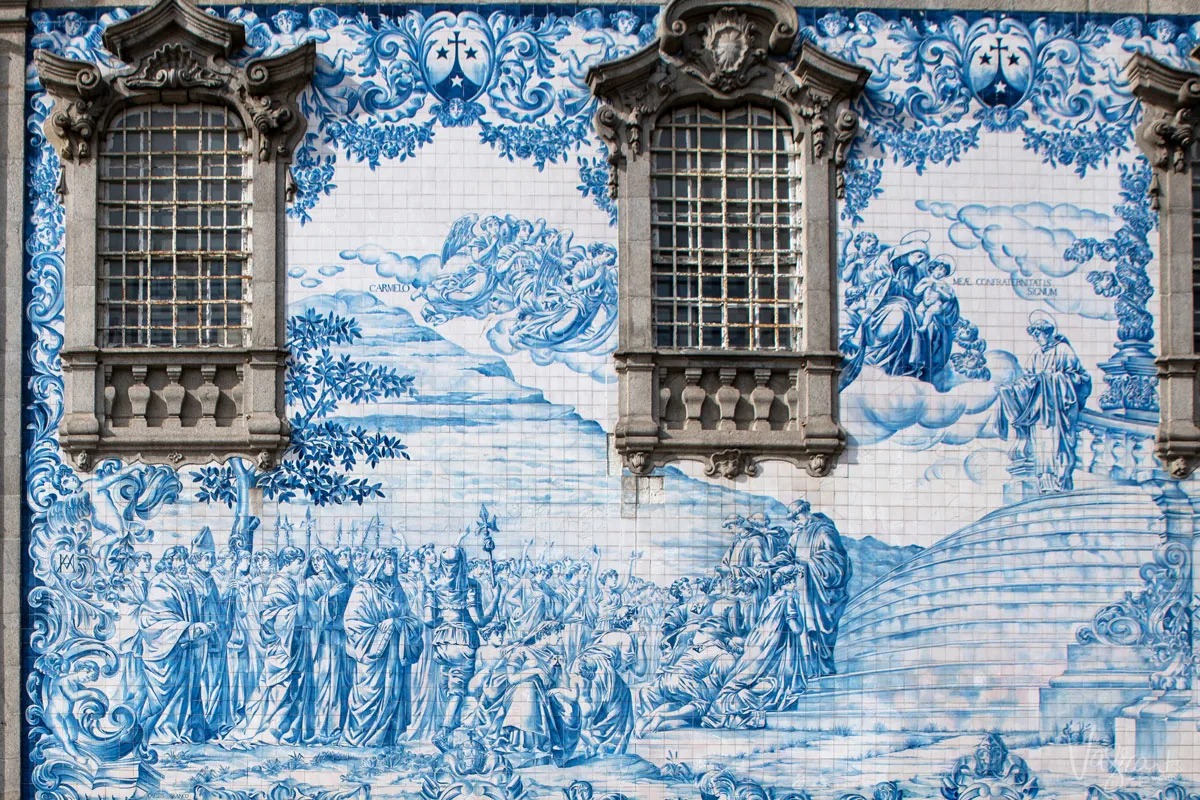 Set in the magnificent Madre de Deus Convent, founded in 1509, the collection features some outstanding tile works, including pieces dating back to the 1400s.
Be sure to visit the Madre de Deus church attached to the convent. The church is a stunning example of Portuguese baroque splendor, with gilded and carved wood, paintings, and tile panels.
Where: The National Tile Museum is at – R. Me. Deus 4, 1900-312 Lisboa. You can take Bus 759, which departs from Restauradores Square.
Admission is €5 or free with the Lisboa Card.
Visit São Jorge Castle
Towering over the city, Castelo São Jorge (St. Georges Castle) is hard to miss. It's also one of the most popular things to do in Lisbon for visitors.
With evidence of the fortification dating back to the 1st century BC, it is one of the oldest landmarks in Lisbon. It was expanded in the 11th century by the Moors and again by King Alfonso I in the mid-12th century.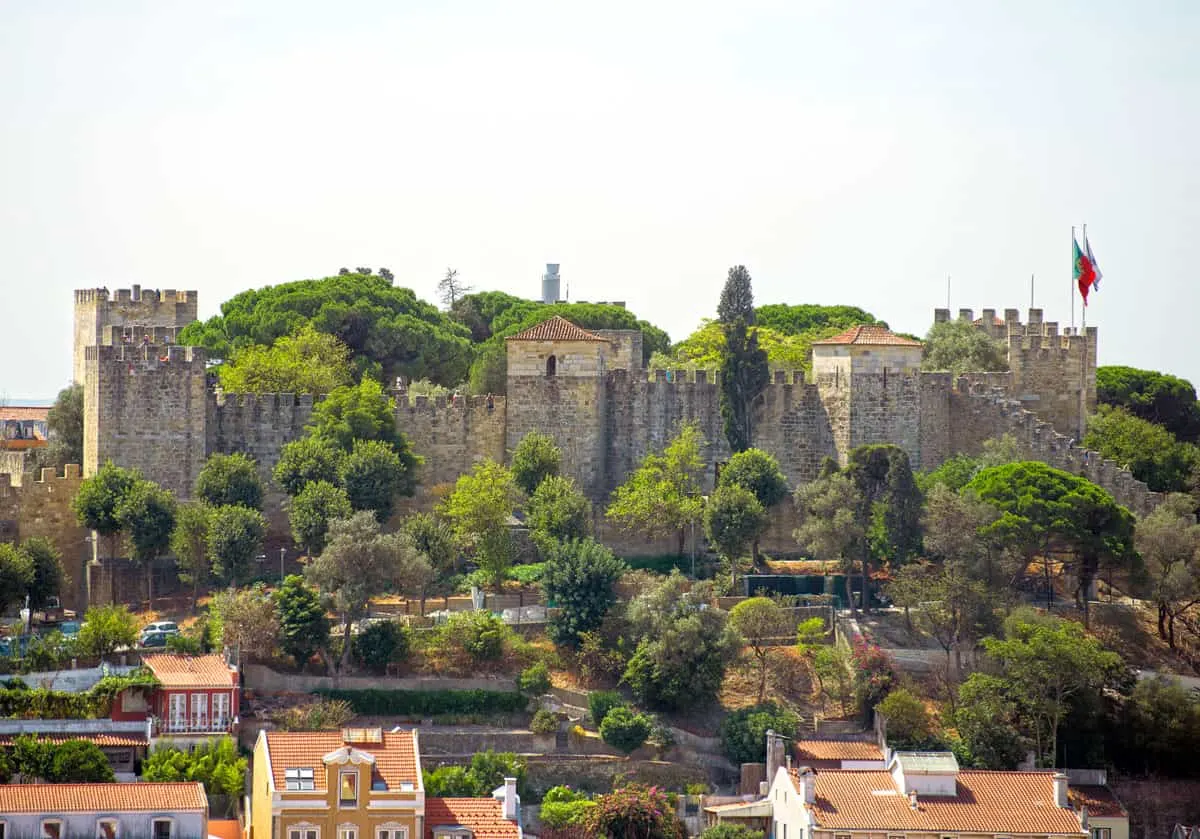 You have to pay to enter the castle, but you can walk up to the castle and walk around its exterior walls for free for one of the best viewpoints of Lisbon. You can snap some great photos of Lisbon from its best angle from the castle walls.
Tip: During busy times when queues can be long to enter, a skip-the-line ticket for São Jorge Castle with an escort is a great way to maximize your time in Lisbon. See here for more details.
Related: Visit Lisbon like a local with these insider tips about the city.
A ride on the tram can be a little expensive if you buy individual tickets. Expect around €3.00 a ride. However, a 24-hour travel pass will cost around €4.00, which is the best value for those visiting Lisbon on a budget. Or, use the Lisboa card, and you can hop on and hop off at any of the stops on the route. An excellent way to see the best places in the city center.
---
Exploring the route on foot, you can stop at places that interest you and explore the area slowly from street level rather than from a crowded tram as it hurtles through the tiny streets.
It will take a couple of hours to walk it, but think of the time you'll spend queuing to get on the jam-packed tram at each stop you jump off.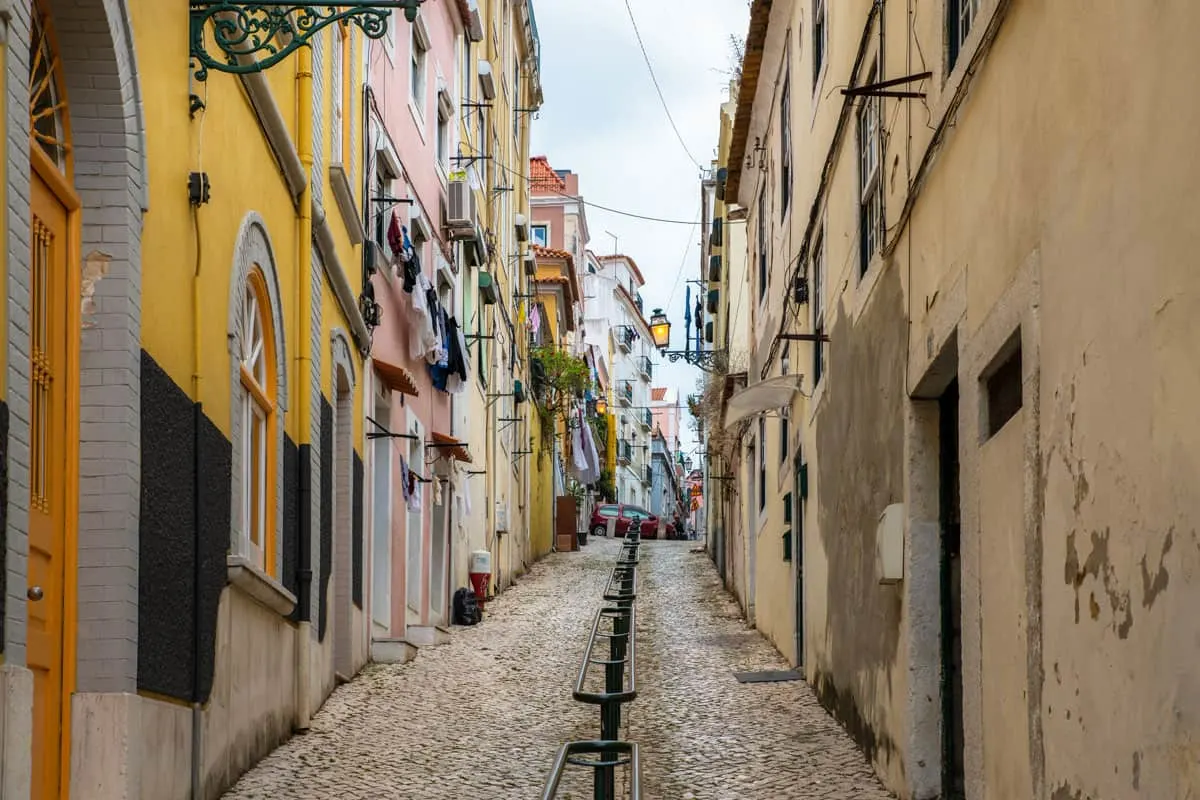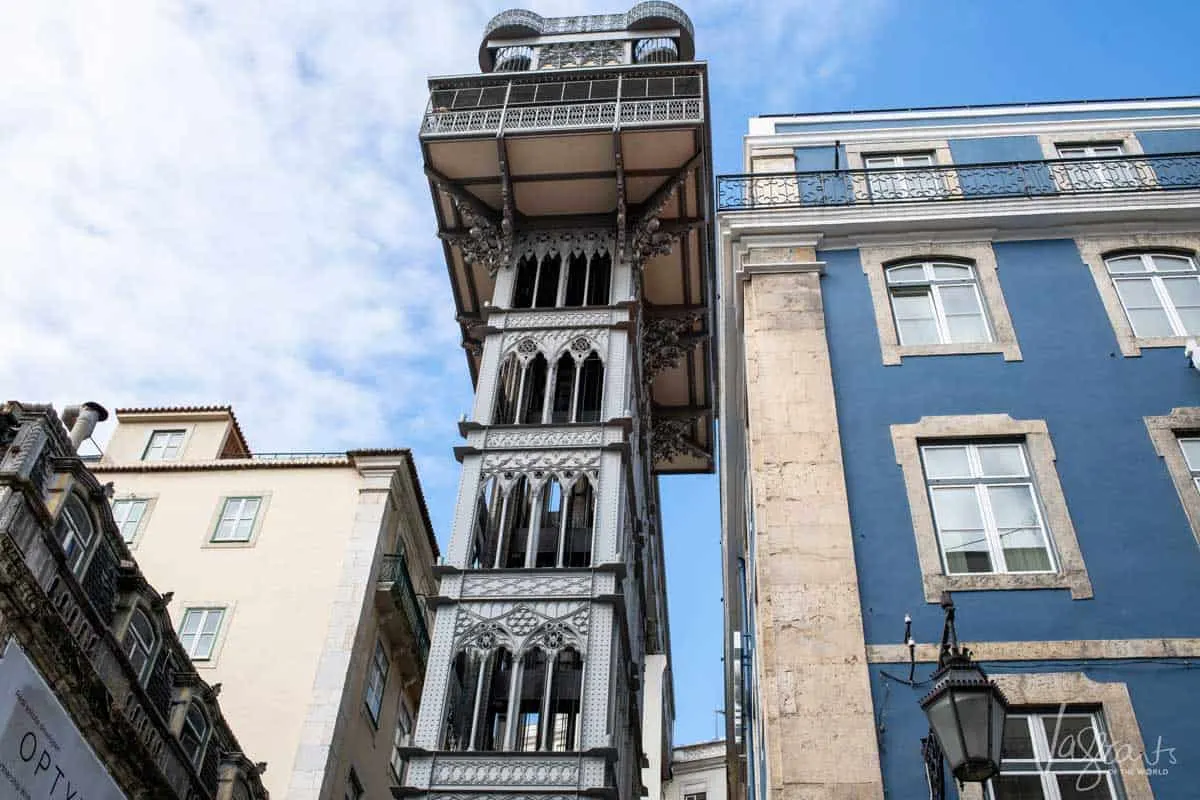 Historically, The Alfama was associated with poverty and poor conditions. However, as Lisbon became an international tourist destination, Alfama shrugged off its less-than-flattering reputation to showcase itself as one of the city's most charming and quaint areas.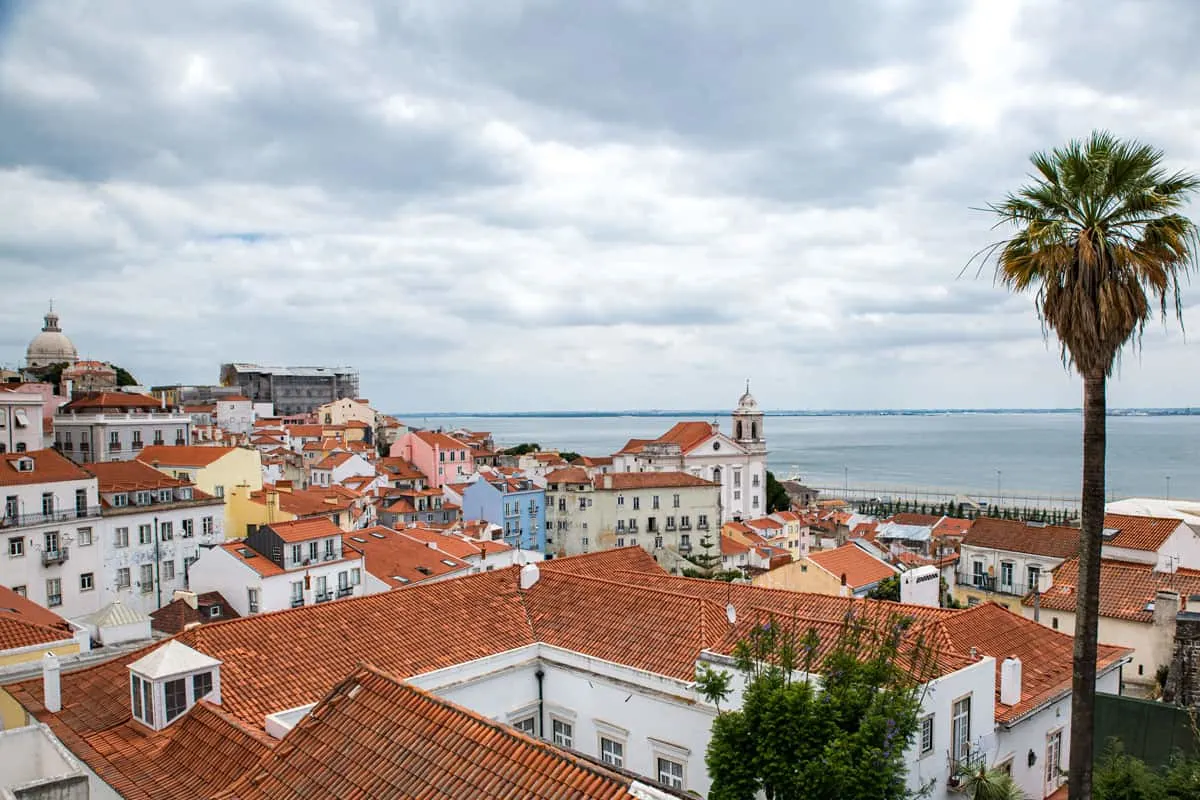 The best way to explore the Alfama is to aimlessly wander the steep cobbled streets, stopping to take in each panoramic viewpoint and see how the historic neighbourhood continues to survive by reinventing itself alongside lifelong locals with restoration projects, a modern cafe scene and independent boutiques.
---
---
LX Factory
LX Factory is a former industrial site in Alcântara repurposed into a multi-use space for creatives. The cosmopolitan city within a city hosts markets, exhibitions, cafes, concerts and parties. You can eat, sleep, shop and play all in one creative hub. You can even get a shave or a haircut.
There are no limits to what events or exhibitions you might find at LX on any given day. Head to LX Market on a Sunday for some fabulous artisan retail therapy at the weekly market and a lovely Sunday vibe.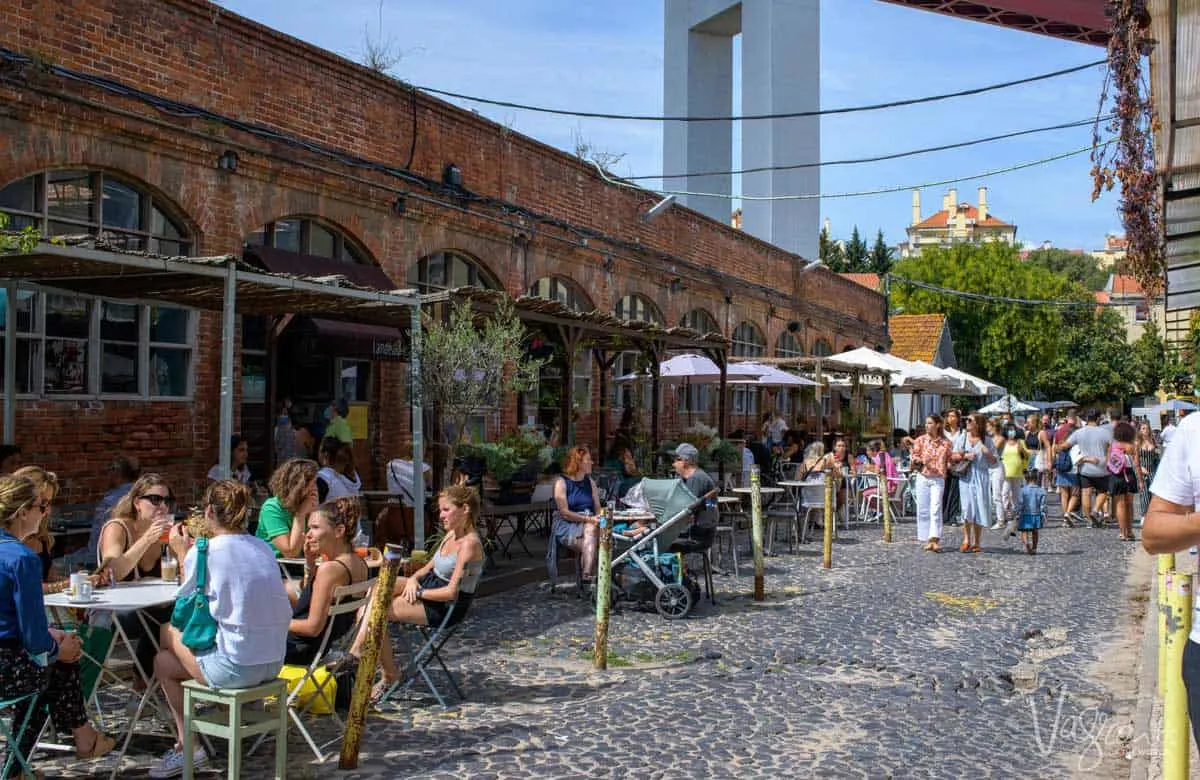 Fill Your Belly at Time Out Market
Sample the best of Lisbon under one roof. A huge selection of food outlets, bars, stores, and music venues are all under one roof at one of Lisbon's most popular food markets. The world's largest gourmet food market was once home to Lisbon's best produce vendors.
The massive space now has a great collection of food carefully sampled and selected as the best in the city. From burgers to pizzas, sushi, and of course, Portugal's famous bacalhau, you'll find the best selection at Time Out. You'll also find a cooking school, bars, and a club, so look out for live events on the Time Out Market site.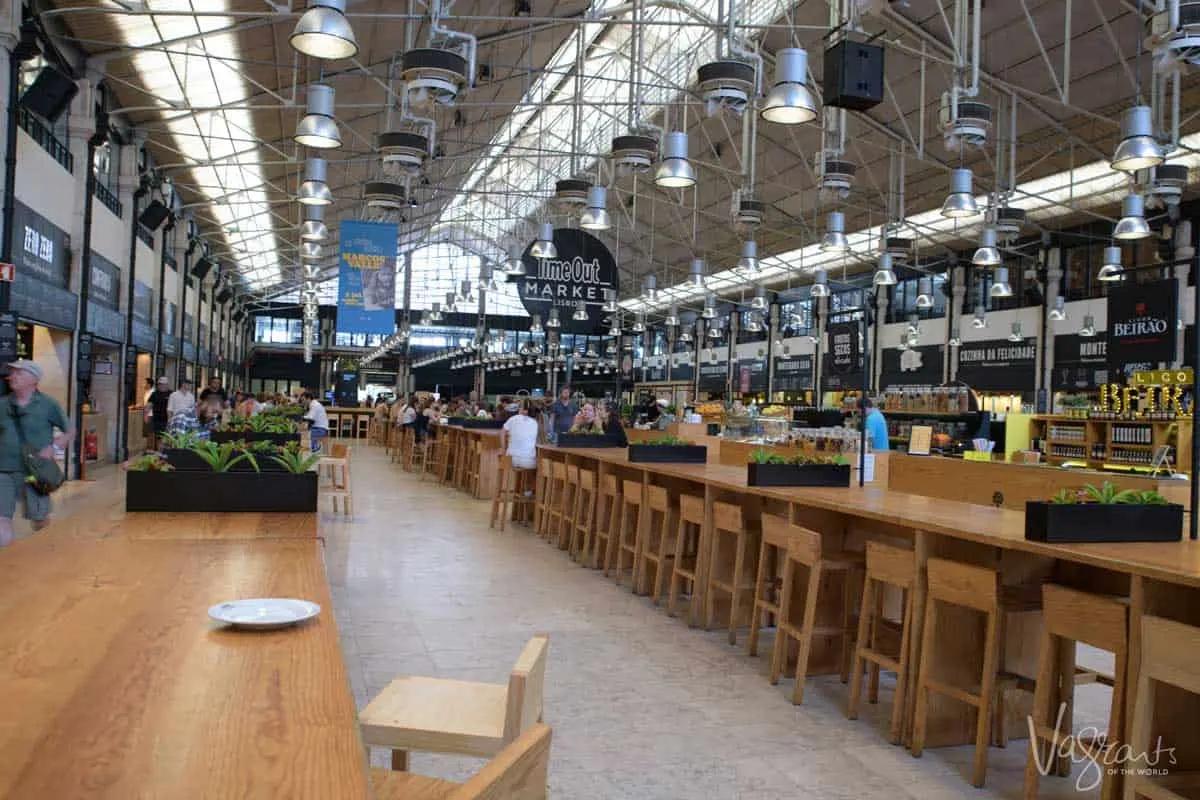 Explore Lisbon's Street Art
Although the street art scene isn't as widely known as the scenes in Berlin and London, urban art and murals in Lisbon are surprisingly great – even more so because it is not as well known so even more rewarding.
Following the 1974 revolution, the city's walls became covered in political murals almost overnight. Today, street art has become such an important part of the city that artistic graffiti is sponsored by the Lisbon City Council.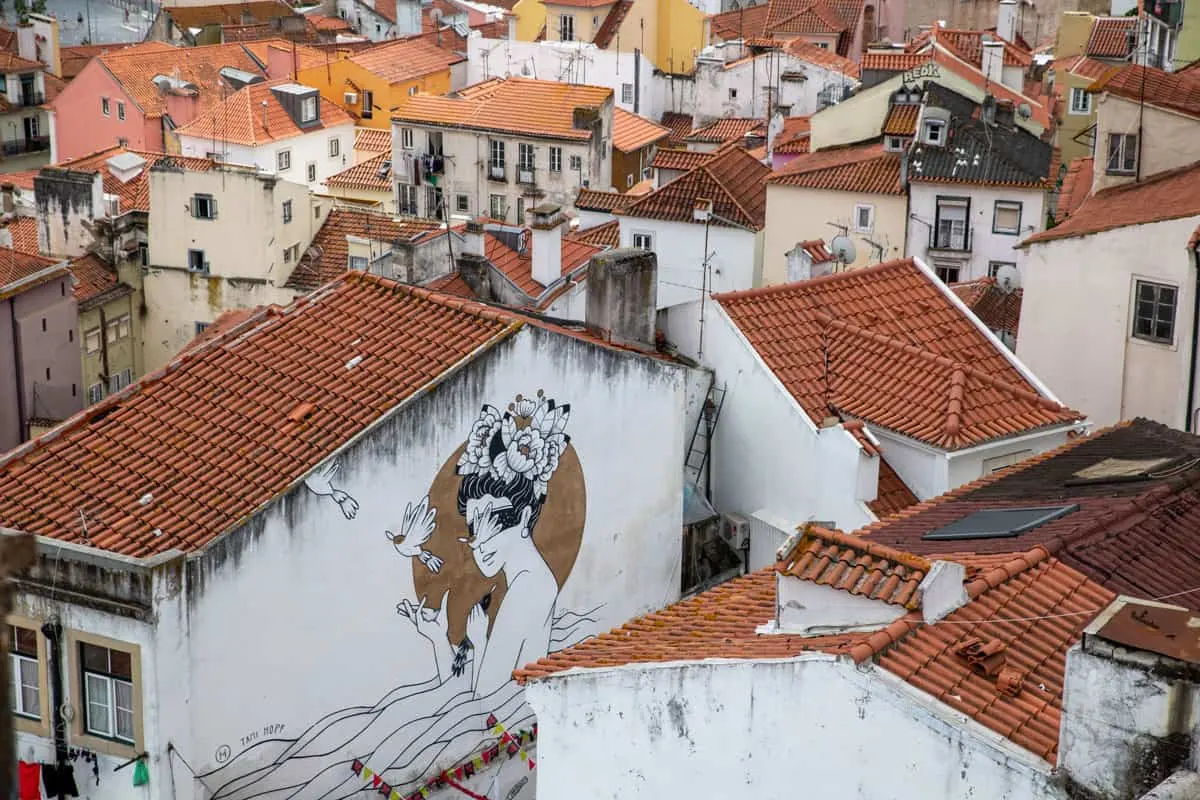 There are so many fascinating murals in the city that it would be impossible to list them all, but to start, head to Travessa dos Fiéis de Deus. Here, you'll find a piece recalling the leftist propaganda that covered the area in the 1970s. For another stand-out piece, head to Calçada do Menino Deus, where you'll see a clever piece that used the street's cobblestones to create a mural of Fado superstar Amália Rodrigues. You can find some more street art locations here.
Lisbon's Famous Viewpoints (Miradouros)
As it's on a steep hill, Lisbon has no shortage of viewpoints overlooking the colourful city. The Portuguese word for viewpoint is 'miradouro' so if you search this in Google Maps you'll see results of place names with Miradouro in front. Chances are you'll already be close to a viewpoint or two.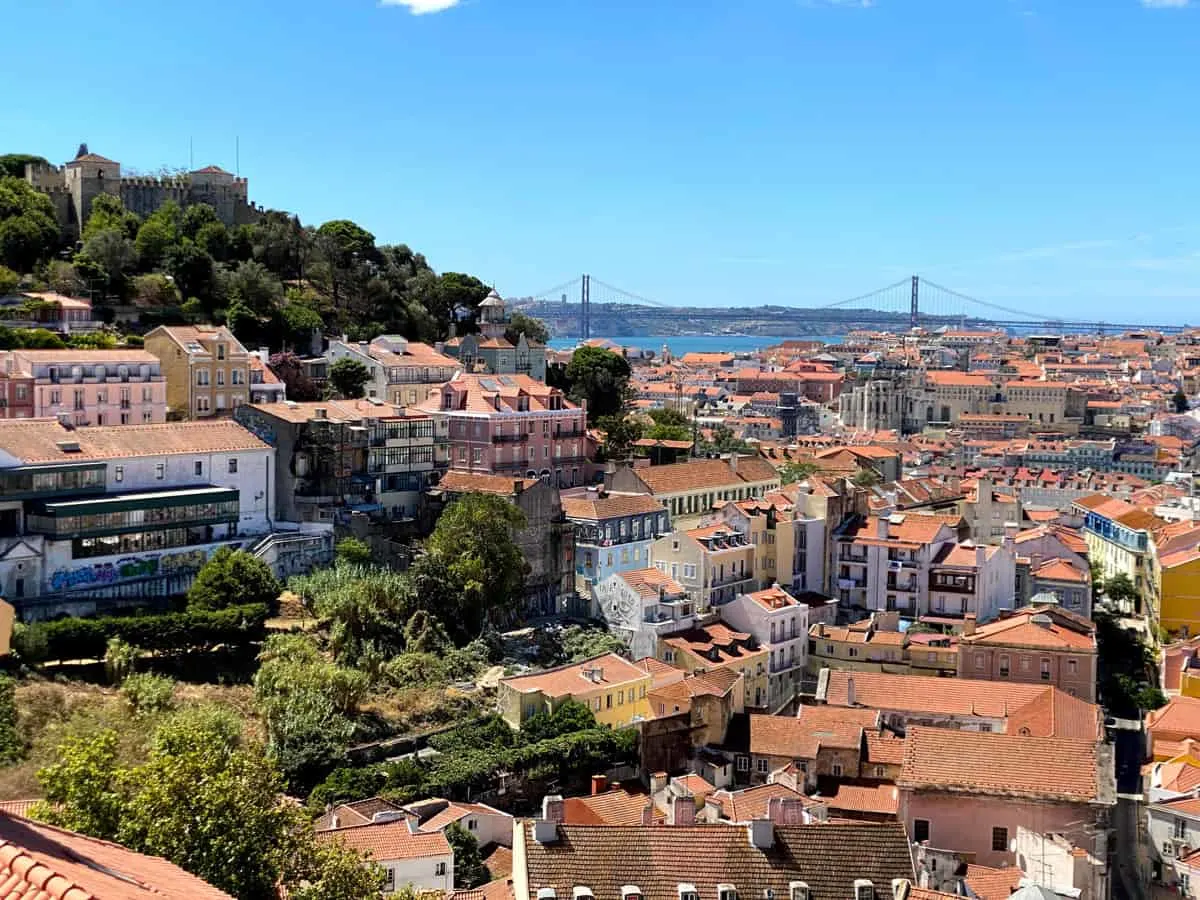 The viewpoints are particularly popular at sunset as you get expansive views of the sky as well as the city. However, the viewpoints are great to visit at any time of day. If you want to visit without crowds, try the afternoon when it is hottest, you'll probably be the only one there.
For some of the best viewpoints in the city, head to Miradouro de Santa Luzia, Miradouro da Senhora do Monte, and Miradouro de São Pedro de Alcântara.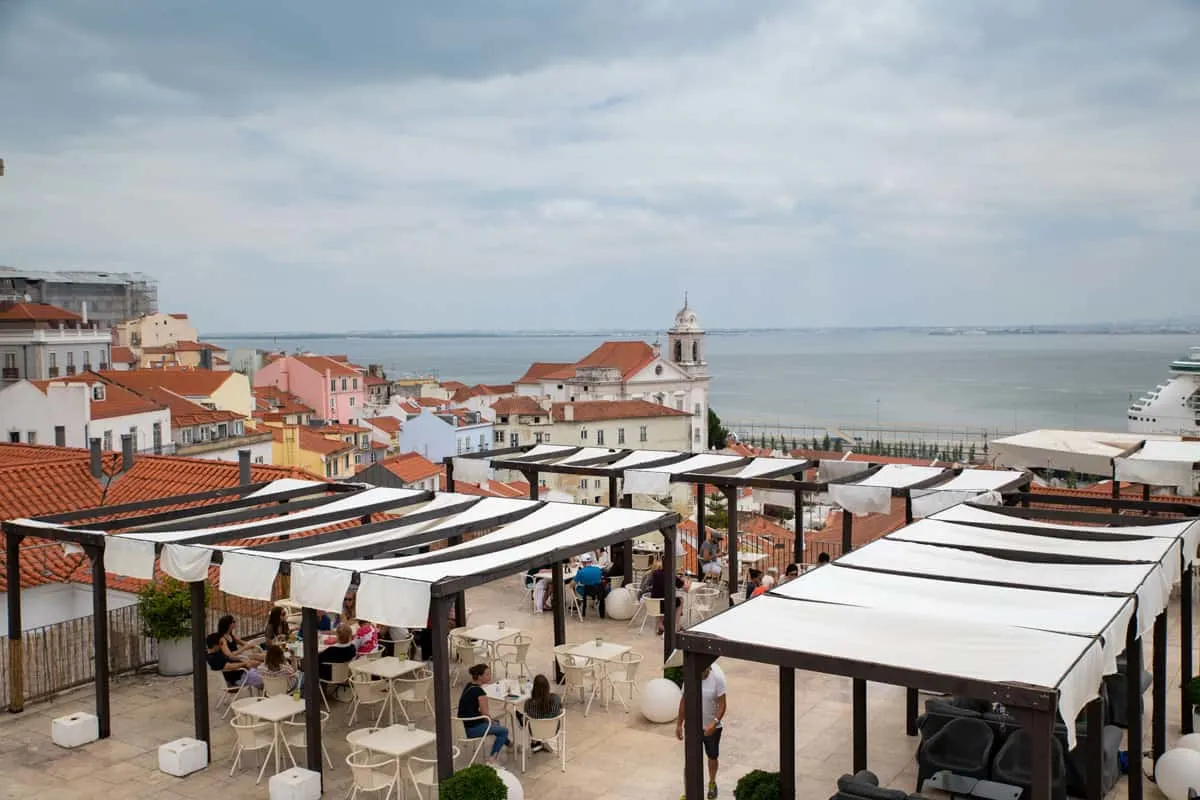 Panorâmico de Monsanto
Opening its doors in 1969, the 600 seat Restaurante Panorâmico de Monsanto was once the pearl of Lisbon. An architectural wonder with 360° views over the city, the restaurant is remembered fondly by locals. After a series of financial and management issues, the restaurant was abandoned in 2001. The building fell into disrepair and was only visited by random wanderers and graffiti artists.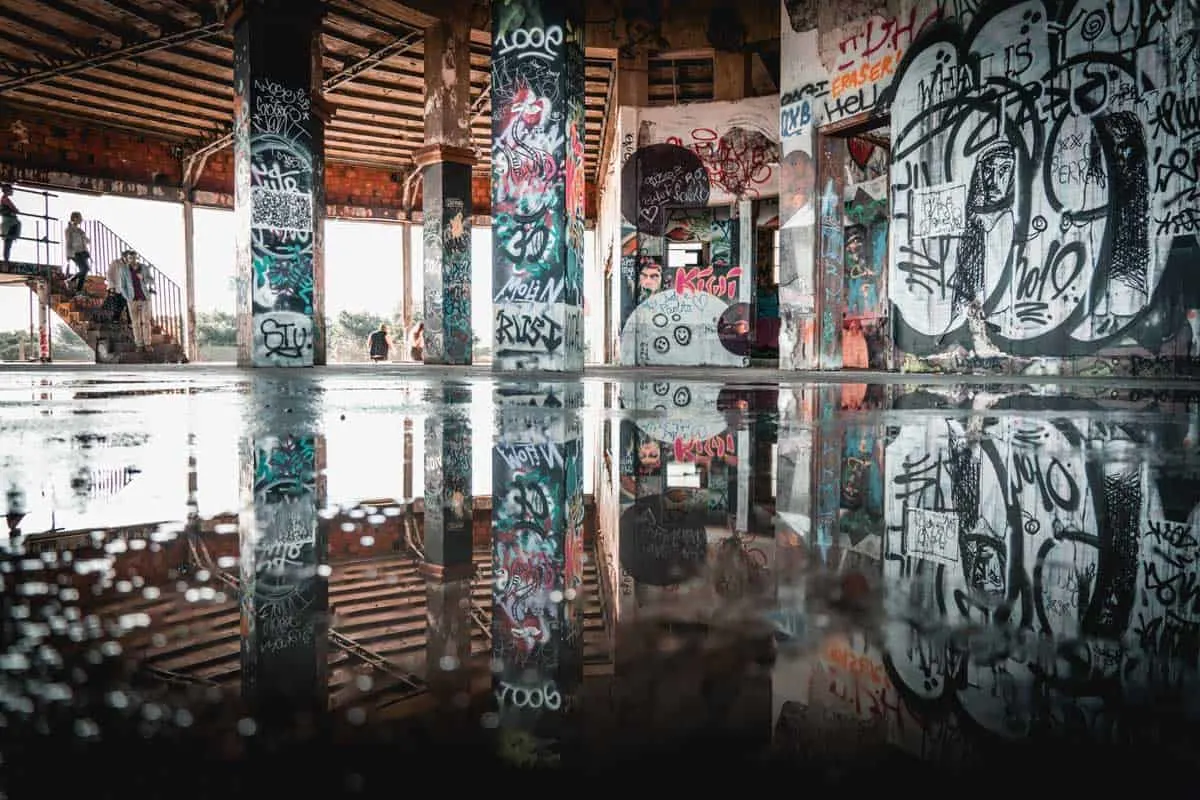 In 2017, Lisbon's most loved viewpoint opened again to the public as one of the city's best urban art displays.
While still essentially derelict, there are so many reasons to visit. You will find beautiful tile panels by Manuela Madureira on the ground floor. The spiral staircase and original floors give insight into how beautiful the restaurant must have been.
Head to the Beach
Lisbon isn't exactly on the coast (it's on an estuary), but it's close enough. With some of the best beach towns in Portugal within a short distance of the capital, there are a ton of beaches you can visit on day trips from Lisbon.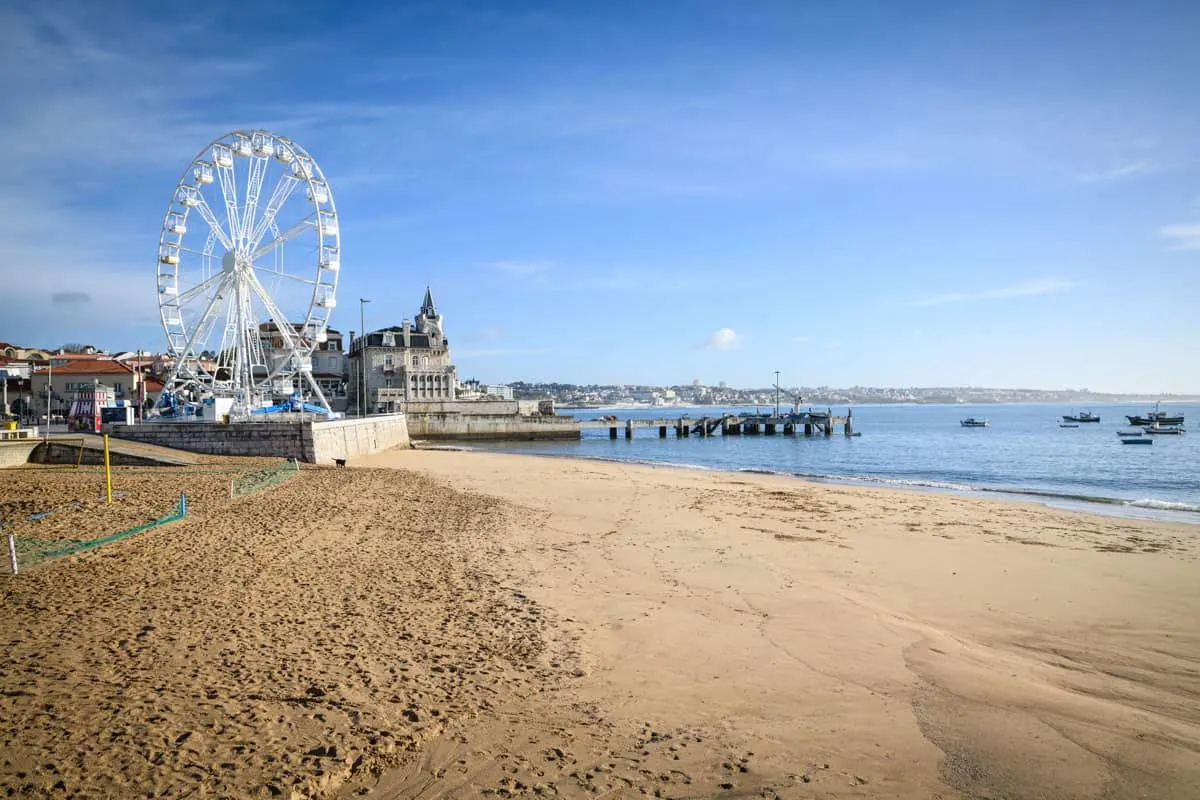 The best beaches near Lisbon are Praia de Carcavelos, Praia da Conceição in the town of Cascais (which also has great coastal walks that are free), and Praia de Santo Amaro de Oeiras.
Unfortunately, none of these beaches is walkable from Lisbon (the nearest beach, Praia de Santo Amaro de Oeiras, is 17km away). However, the train fares are as low as €1.55 each way, which is totally worth it for a full day of free relaxation at the beach and spectacular coastal walking.
See More of Portugal With This One Week Portugal Itinerary
As you can see, Lisbon has so much to do for free. Whether you're lounging on the beach, checking out the views of the city from a miradouro, or enjoying the sounds of a free fado performance, a trip to Lisbon doesn't have to break the bank.
Where To Stay in Lisbon
There are plenty of great hotels in central Lisbon, but as with many cities, a self-contained apartment is a great way to enjoy Lisbon and often cheaper than staying in a hotel room. We often stay in a centrally located apartment to be close to all the Lisbon highlights and still have the advantage of self-catering when we don't feel like eating out.
This travel guide to Lisbon was put together in collaboration with Ella Moore.

Ella is the author behind the travel blog Many More Maps, which is all about fitting travel around the 9-5. As a tried and true budget backpacker, she loves traveling the world with as little money as possible. When she's not working in London, you'll find her on a free walking tour or frantically researching the best free things to do in a city before she arrives there. Portugal, Russia, and South Africa are her favorite countries to travel to on a budget.