Many choose the Algarve, Lisbon and Porto for their Portuguese travel destinations. However, if you love history, traditional gastronomy and want to experience another side of Portugal, you should allow two days in Évora in your Portugal itinerary.
The capital of the Alentejo region, there are so many fabulous things to do in Évora. One of the most beautiful regions in Portugal, Évora, is steeped in history and culture with a refreshingly youthful atmosphere thanks to its significant student population.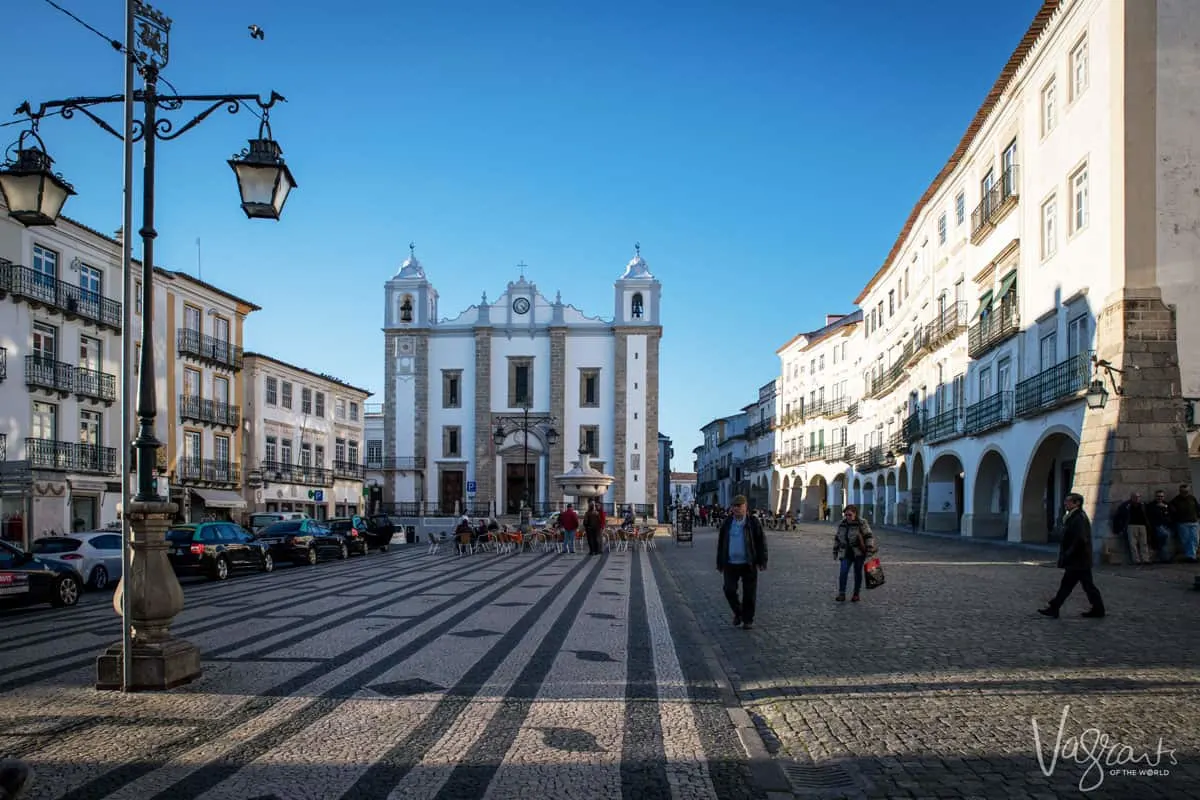 ---
Add a Few Days in the Alentejo: We have put together a 4 Day Alentejo Itinerary starting with 2 days in Évora. A fabulous Portugal road trip through some of the country's most scenic and historic countryside.
How Long Should I Spend in Évora?
Évora is a popular day trip from Lisbon by train or car. A day tour to Évora from Lisbon is also a great way to maximise a day visit. However, there are so many great things to do in Évora; a day trip will only give you a glimpse of what the city offers.
Two days in Évora will give you a much greater appreciation of the city and the Alentejo. You will learn more about the local culture and history, Alentejo's famous cork cultivation and production and of course, tasting the Alentajo's world-renown food and wine.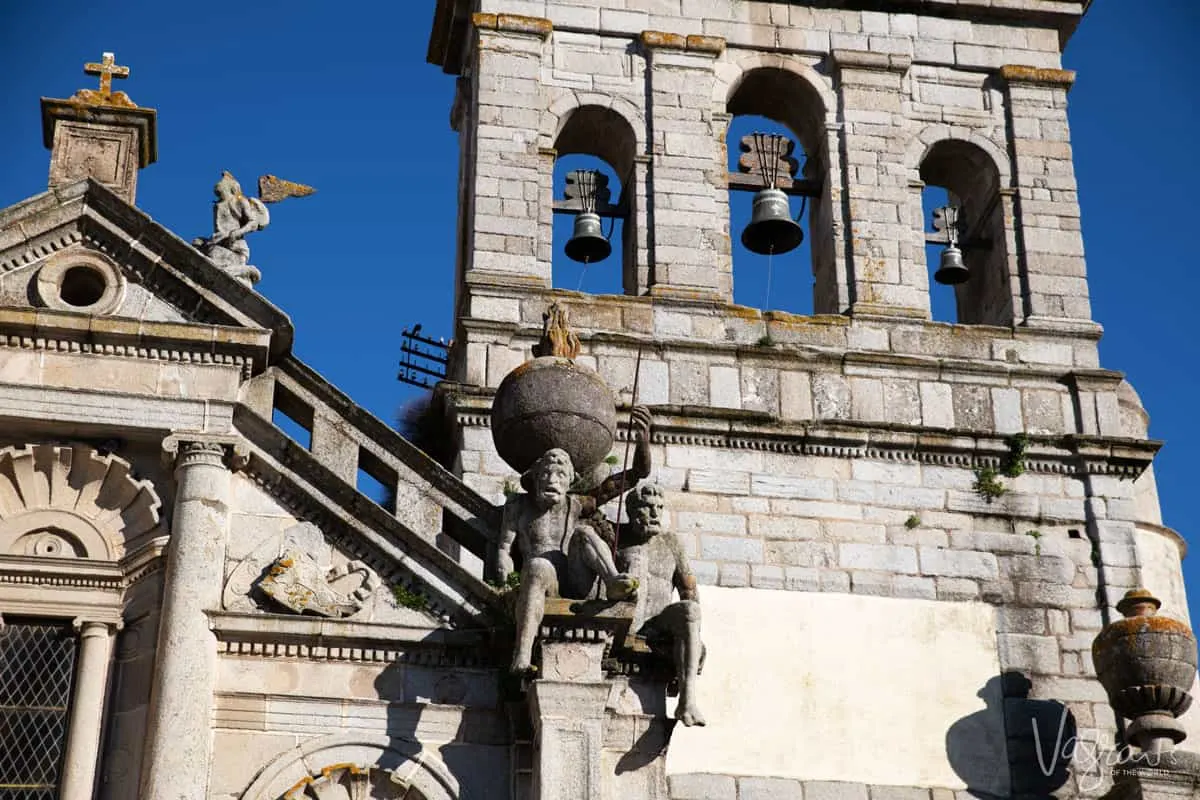 If you enjoy a leisurely pace and want to explore the surrounding region, you could spend 3-4 days in Évora. This would allow for a day trip into the Alentejo countryside, a winery tour such as a tasting at the famed Cartuxa Winery, or a potential day trip to the quaint Spanish border town of Monsaraz.
You certainly won't need to spend more than 4-5 days in Évora.
How to Get to Évora
Lisbon to Évora Train: 1.5 – 2 hrs depending on the service.
There are direct trains to Évora from both Santa Apolonia and Sete Rios stations (both accessible by the Lisbon Metro). Tickets start at €12pp one way 2nd class. See Comboios de Portugal for tickets and timetables. The Évora train station is an approx 20-minute walk from the historic centre.
Lisbon to Évora Bus: 1.45 – 2 hrs depending on the service.
Tickets cost around €12 one way | €21.20 return. See Rede Expressos website for tickets and timetables.
Lisbon to Évora Day Trips: Full day tours with transport – 7-10 hrs.
Prices start at €70. See a full list of day trips from Lisbon here.
Drive Lisbon to Évora: 137 km | 1.5 hrs. Expect around €10 in road tolls.
If you can hire a car in Lisbon, you will have a bit more flexibility and more independence to explore. For a direct route, you can take the A6 road followed by the N114 into Évora. Or, if you fancy the scenic route with a pleasant stop off, you could drive via Alcácer do Sal. Then, take the road from Alcácer do Sal (N253) to join the A6 at Montemor-o-Novo for a scenic route past vineyards, cork trees and almond plantations.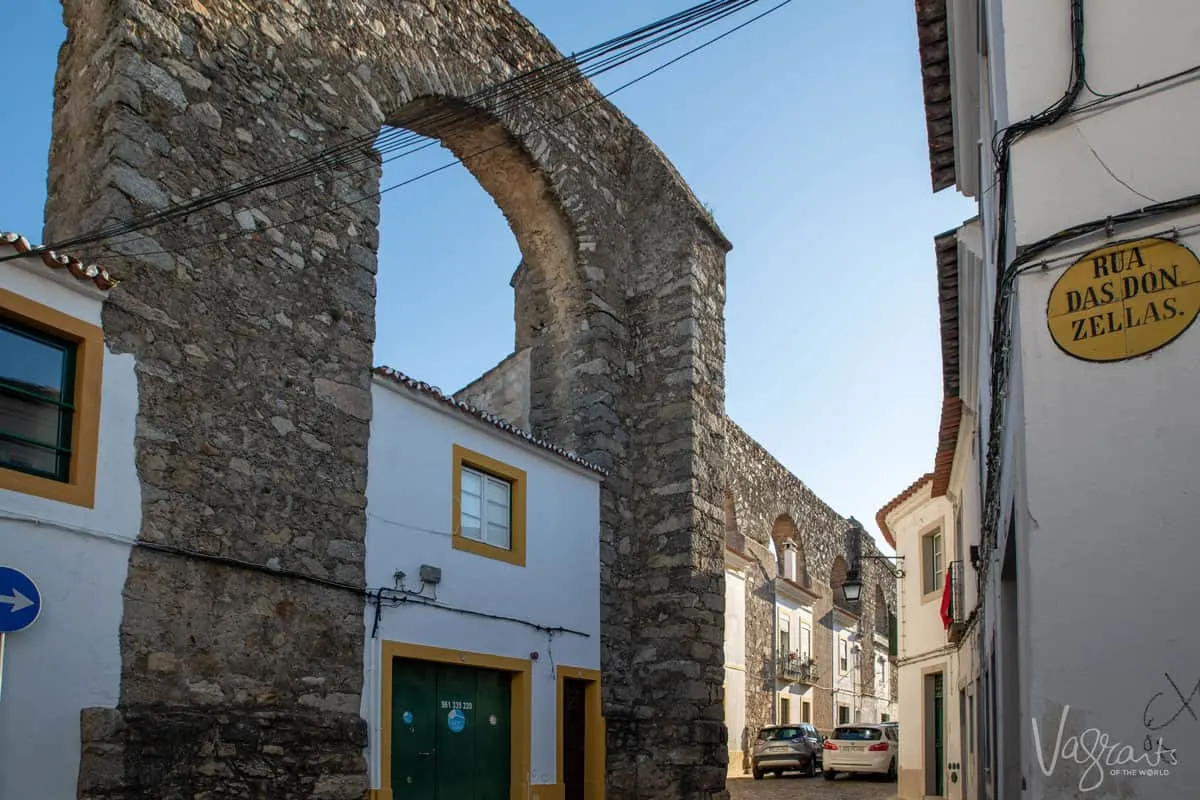 Search the Best Accommodation Deals in Évora
---
Car Rental in Portugal
Driving in Portugal is easy. The entire country is well connected by a good highway system, and even the secondary roads are usually in good condition so driving is relatively stress-free.
Some of the smaller country roads can be very narrow and may not be as well maintained, but driving is never challenging.
Driving through the Alentejo is so picturesque it makes a self-drive itinerary so worthwhile.
A two-day car hire from Lisbon starts for as little as €35 in the low season for a small–midsize 4-door car which is perfect for getting around some of the smaller towns.
Tolls in Portugal can be quite expensive on certain roads, so this should be factored into your budget.
Search Discover Cars for excellent deals on Car Rental in Portugal with free cancellation and no hidden fees.
---
2 Day Évora Portugal Itinerary
Day 1
Capela dos Ossos
On the first day of your Évora Itinerary head straight to the Capela dos Ossos (Chapel of Bones) next to the Igreja de São Francisco ( The Church of St. Francis) for an eerie but interesting start to your day.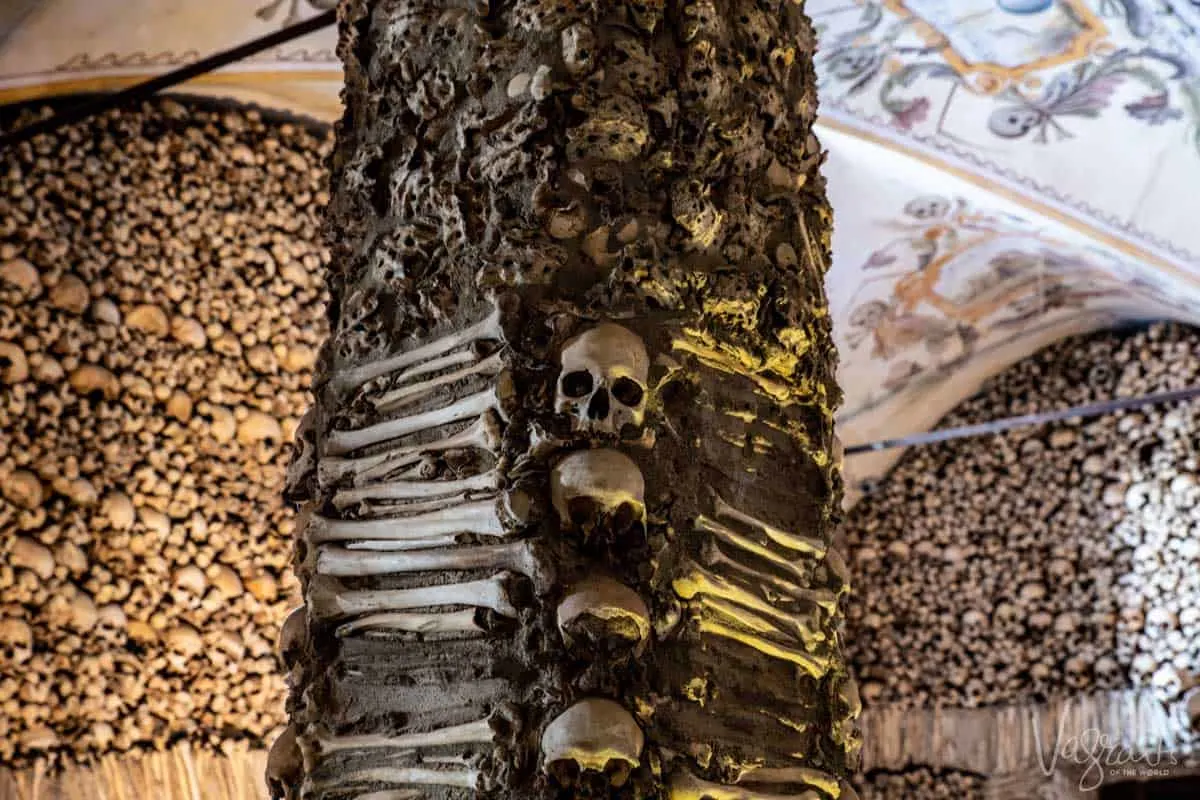 Constructed by Franciscan monks in the 16th Century when they wanted to use the land from the cemetery for profit/farming, they decided to line the chapel with the bones of the dead. Over 5000 skulls and bones make up the interior walls of the chapel. Inside you will also see two mummified corpses – one, a two-year-old child.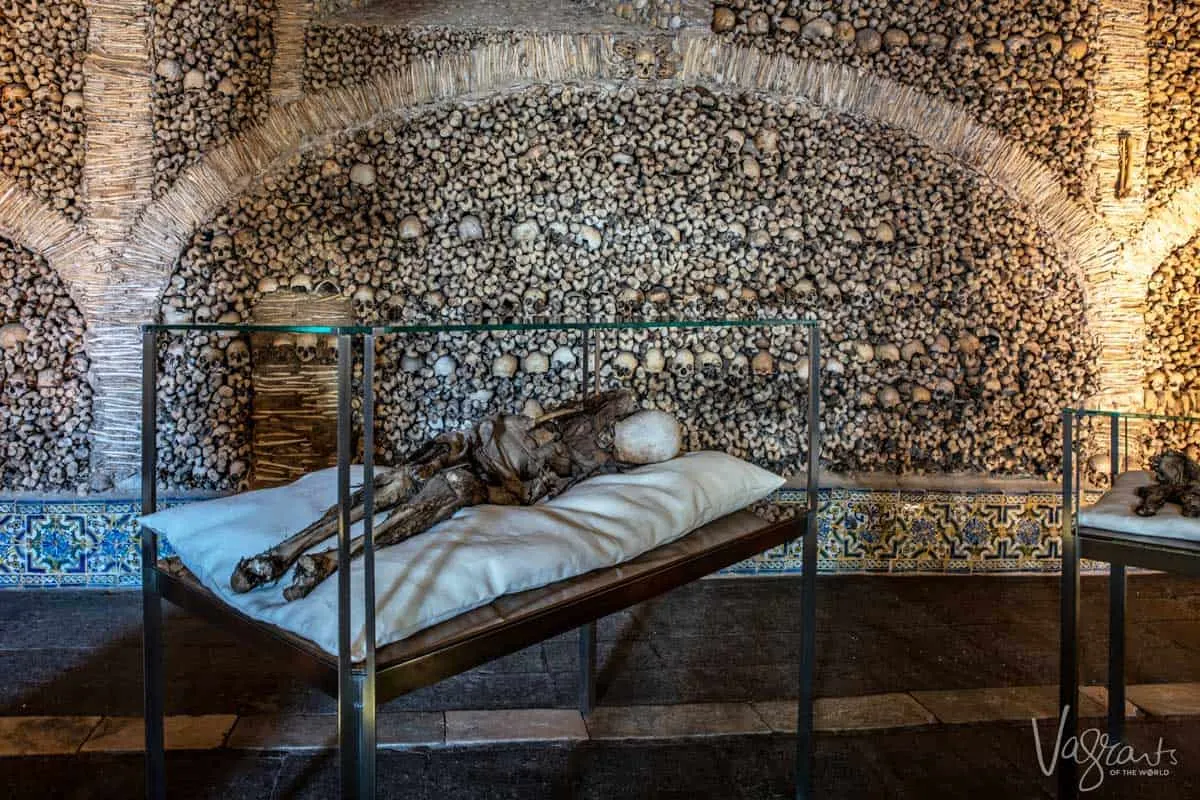 As well as exploring the Chapel of Bones, the Christian Art and History exhibit in the museum above is also a worthwhile visit. There is are also temporary exhibits such as the Nativity Gallery on display from June 2021. You can also walk out onto a viewing platform for excellent views across the city.
Entry to Capela dos Ossos: Entrance to the chapel, museum and Franciscan Church (Igreja de São Francisco) is €5. You will need cash as they don't take cards.
Opening Hours: The chapel is open daily from 9.00 am – 6.30 pm. Times may change seasonally or on public holidays.
Walk Through the Winding Streets of Évora
On the way to your next destination, Évora Se Cathedral, you can enjoy the beautiful winding streets of Évora. A perfect opportunity to browse the quaint crafts and souvenir shops. You will find no end of products made with cork from bookmarks to shoes, Portuguese 'Azulejos' tiles and local ceramics. And of course, locally made products such as olives and olive oils, Ginja liqueurs, port, honey and more.
Maybe even stop in the picturesque Praça do Giraldo, the main square in the centre to take a coffee and enjoy the local atmosphere.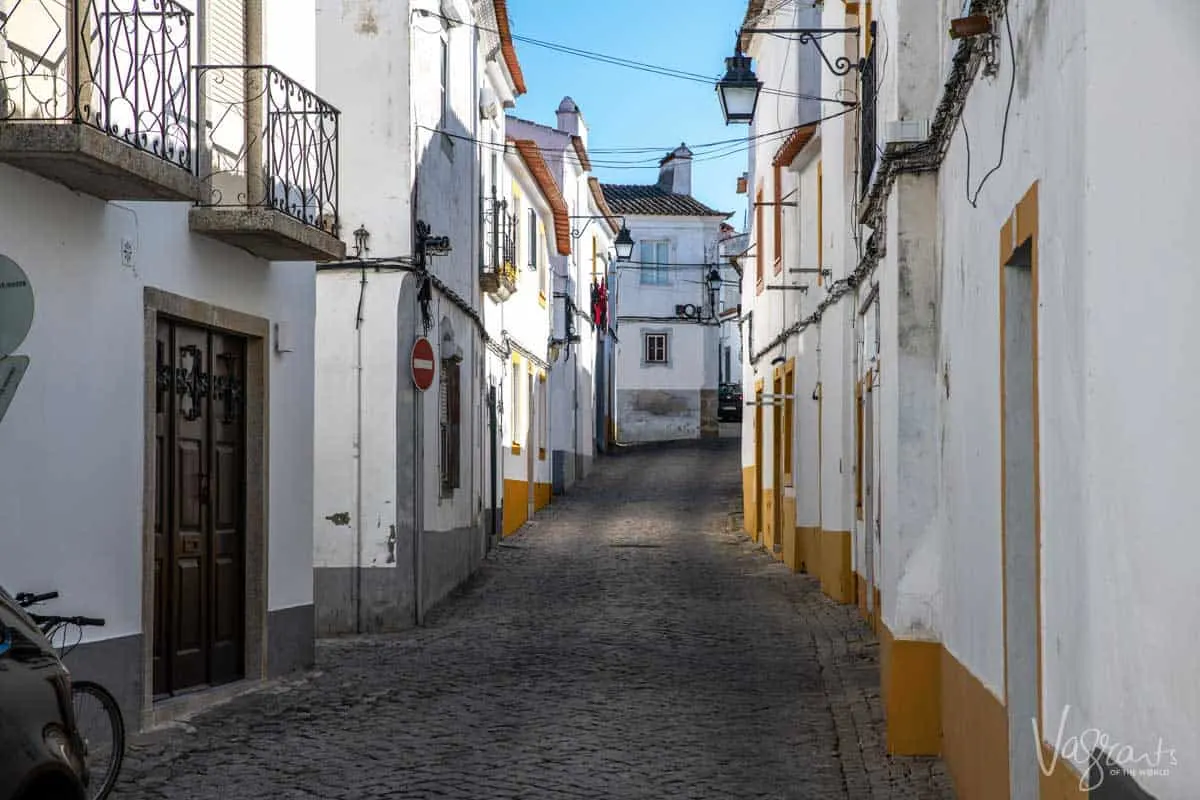 Évora Cathedral
Évora Cathedral, a fortified church with Gothic features, sits on the highest point of the city making it one of the most prominent features of the cityscape. Built in approximately 1250, it is the largest Medieval church in Portugal and one of the most significant cathedrals in the country.
There are various ticket options (listed below) but we highly recommend the ticket that allows you to explore the towers, cloisters and cathedral for just €3.50 – The views from the roof of the cathedral are phenomenal so it is definitely worth the climb.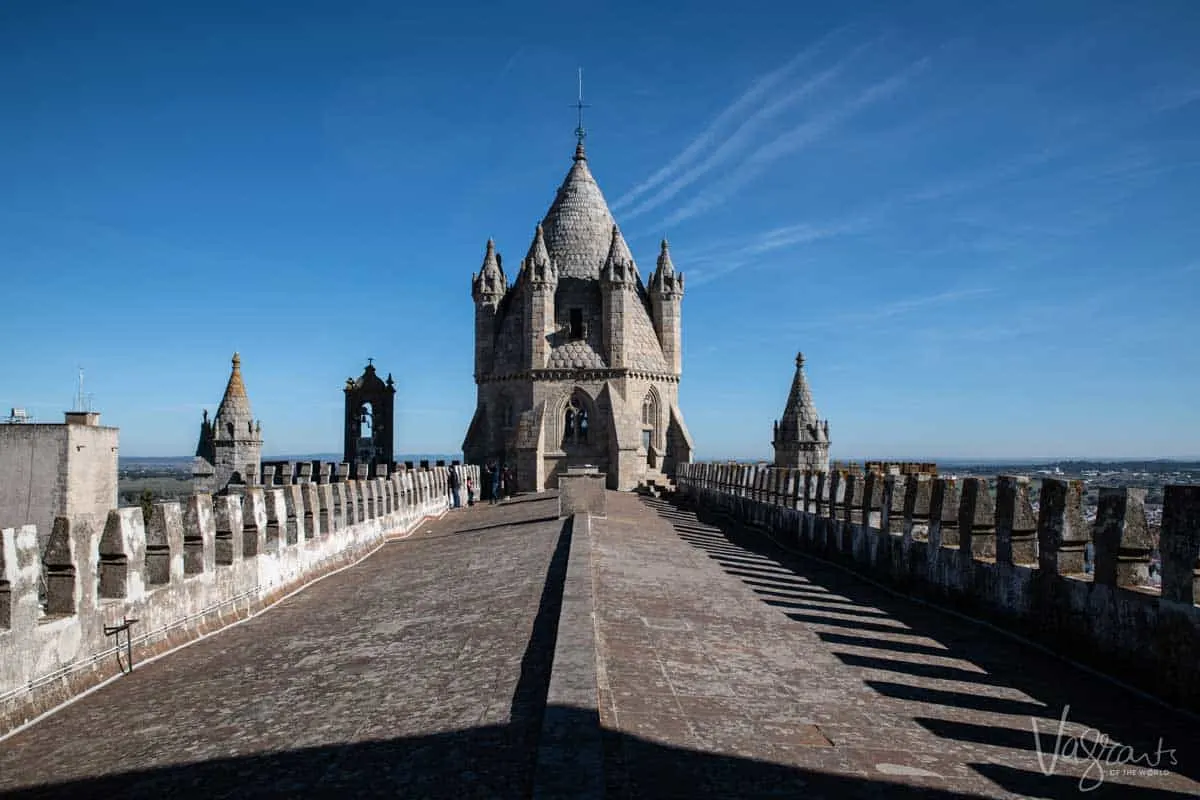 Considering the size of the towers, the stairs to the top aren't too taxing – they are very manageable as long as you are relatively mobile. The bells are in the South Tower and will ring on the hour with a shorter ring to signify half past the hour and every quarter so prepare for a bit of a fright when they first ring.
If you are interested in the Museum of Sacred Art, there is a ticket combo to include this as well.
Entry to the Évora Cathedral:
Cathedral: €2.00
Cathedral & Museum: €4.00
Cathedral & Cloister: €2.50
Cathedral, Cloister, Towers and Roof Access & Museum: €4.50
Cathedral, Cloister, Towers and Roof Access: €3.50
Opening Hours: Monday to Sunday 09:00 – 17:00. Last entrance in the museum – 16:00. Last entrance to the rooftop for the panoramic view – 16:30
The museum closes on Mondays. The Cathedral and Museum are closed on Christmas and New Year's Day.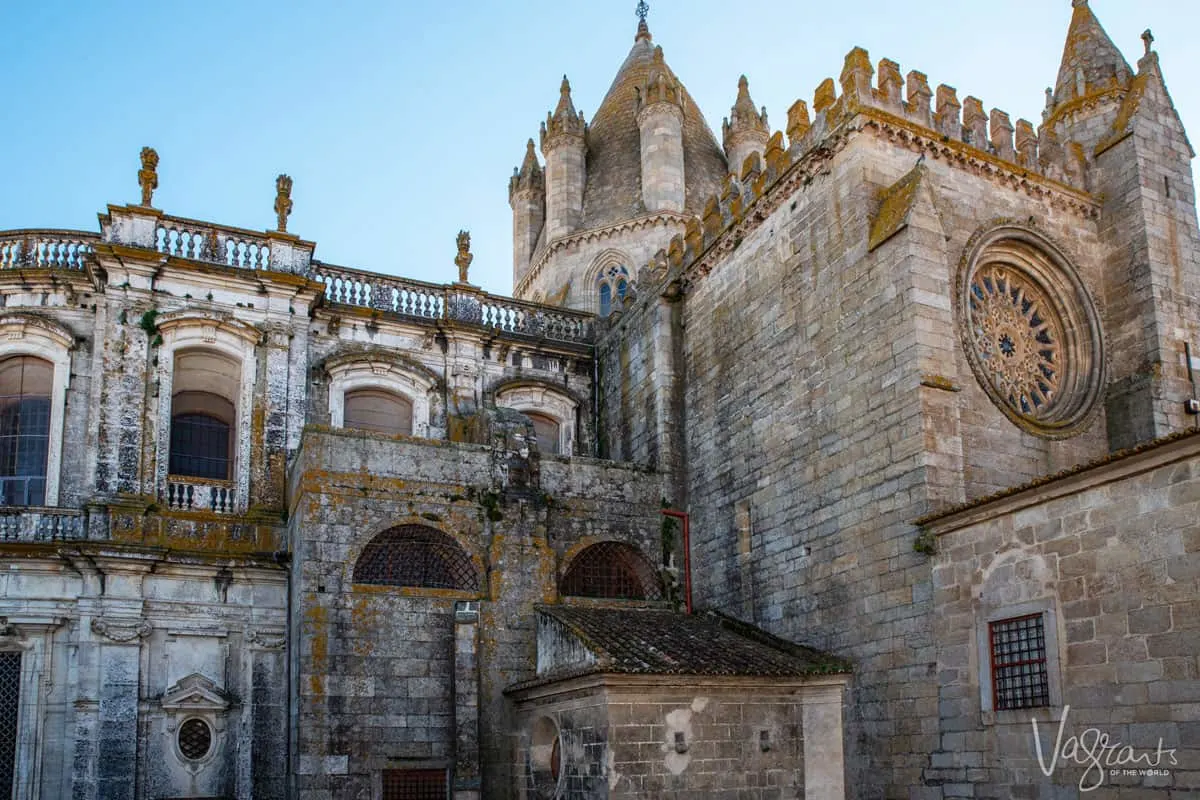 Templo Romano Évora (The Roman Temple of Évora)
One of the key sites in Évora is the Roman Temple. You don't need to pay to see the temple ruin as it is in the centre of the historical square near to the Cathedral – an area of Évora that has been a UNESCO world heritage site since 1986.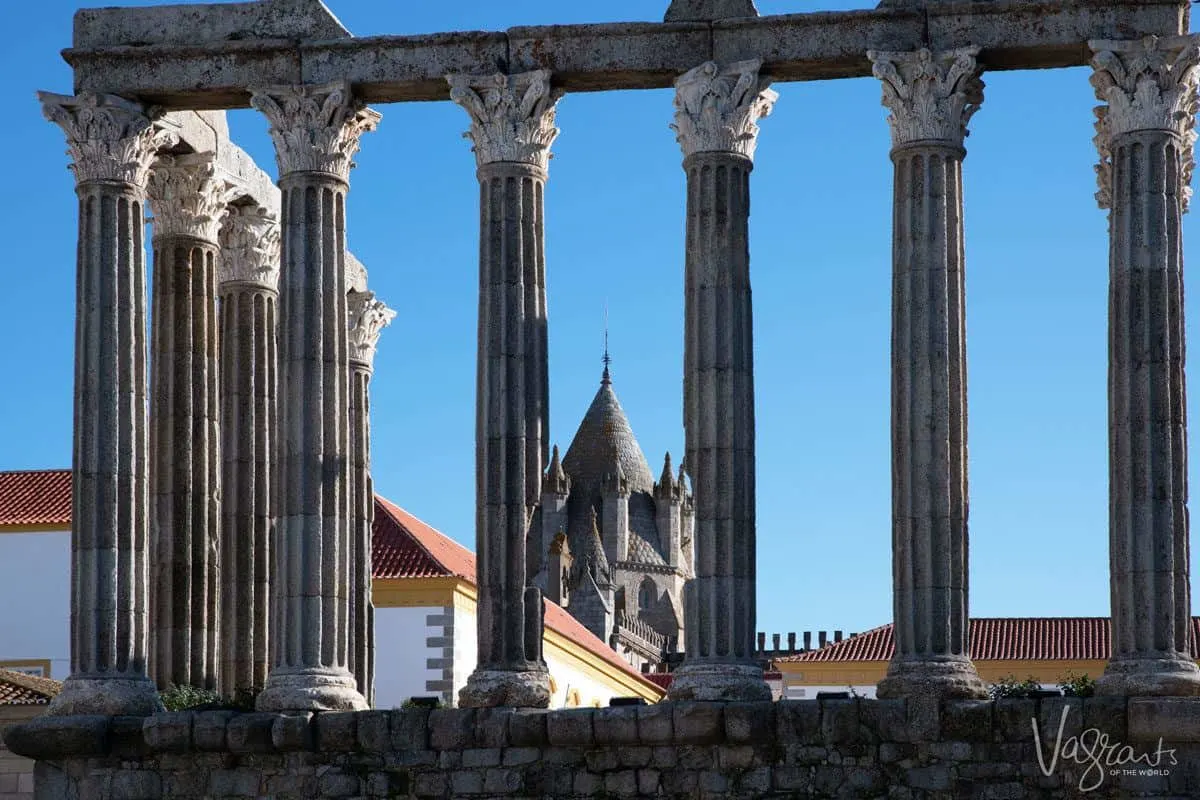 Miraculously the Roman Temple of Évora is still standing thanks to constant use and a little ignorance. The structure was used as a slaughterhouse and butchers well into the 19th century when they realised the historical significance of the Roman ruin.
Constructed in the 1st Century AD in honour of Augustus, the temple is built in Corinthian style and is known to locals as the Diana Temple. The confusion comes from a 17th century legend that a temple was constructed in Évora in honour of the Roman Goddess of the hunt. The temple is especially beautiful at night.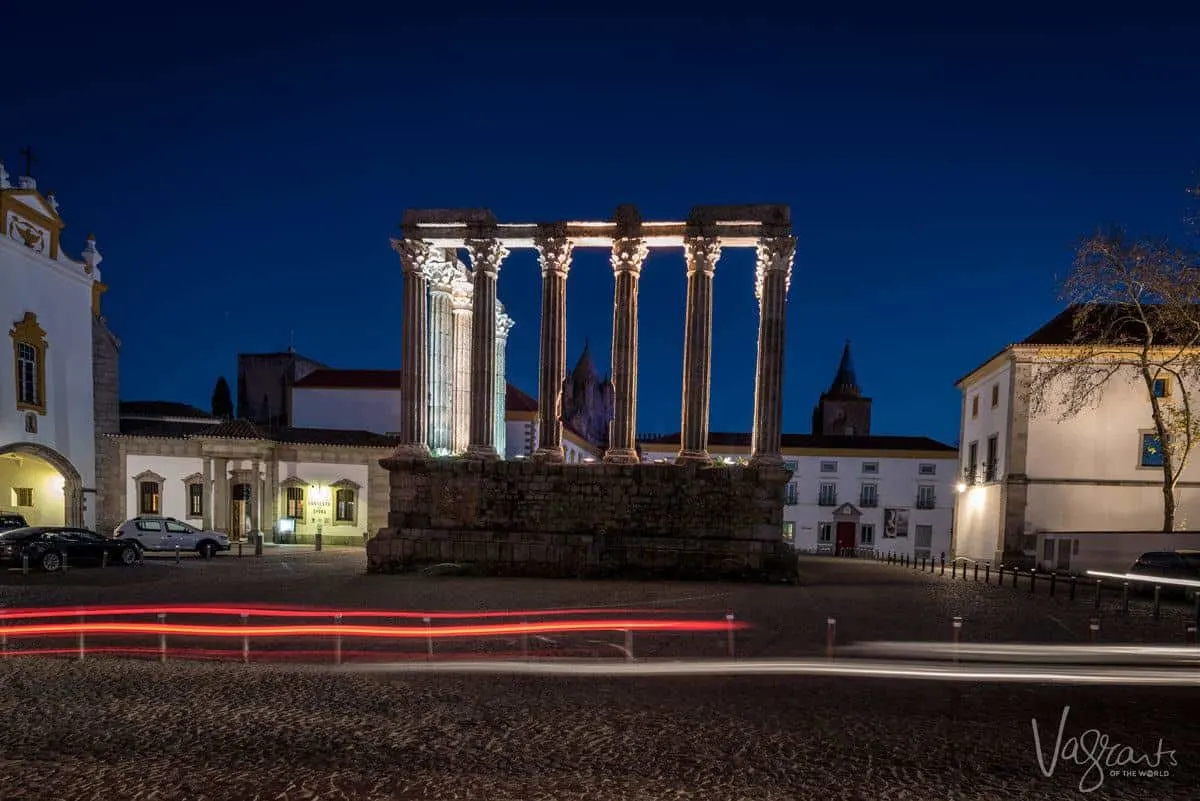 Jardim Diana
Close to the Roman Temple, you will find the beautiful Diana Garden. It's a lovely place to relax, soak in the views and see some of the statues.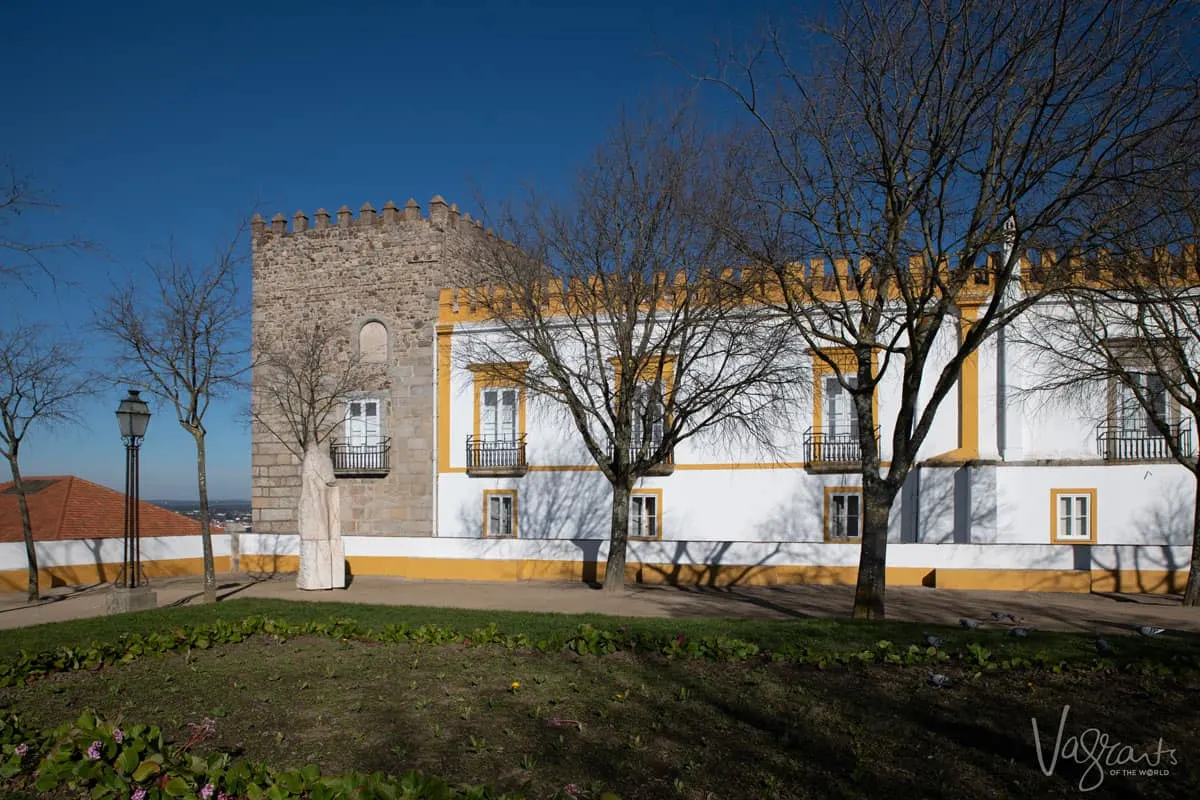 Eating Out in Évora
Eating out in Évora is as much an activity as sightseeing – Alentejo food is that good. Be warned – it can be quite heavy and very meat-based. You will find lots of pork or lamb dishes and many stews.
If you are looking for a good place to eat head to Vinho e Nos a beautiful little traditional Portuguese Taverna just outside of the city walls (on R. Ramalho Ortigão 12, 7005-592 Évora). Try the Migas e Plumes which is the best cuts of regions speciality black Alentejo pork breed – Porco Preto.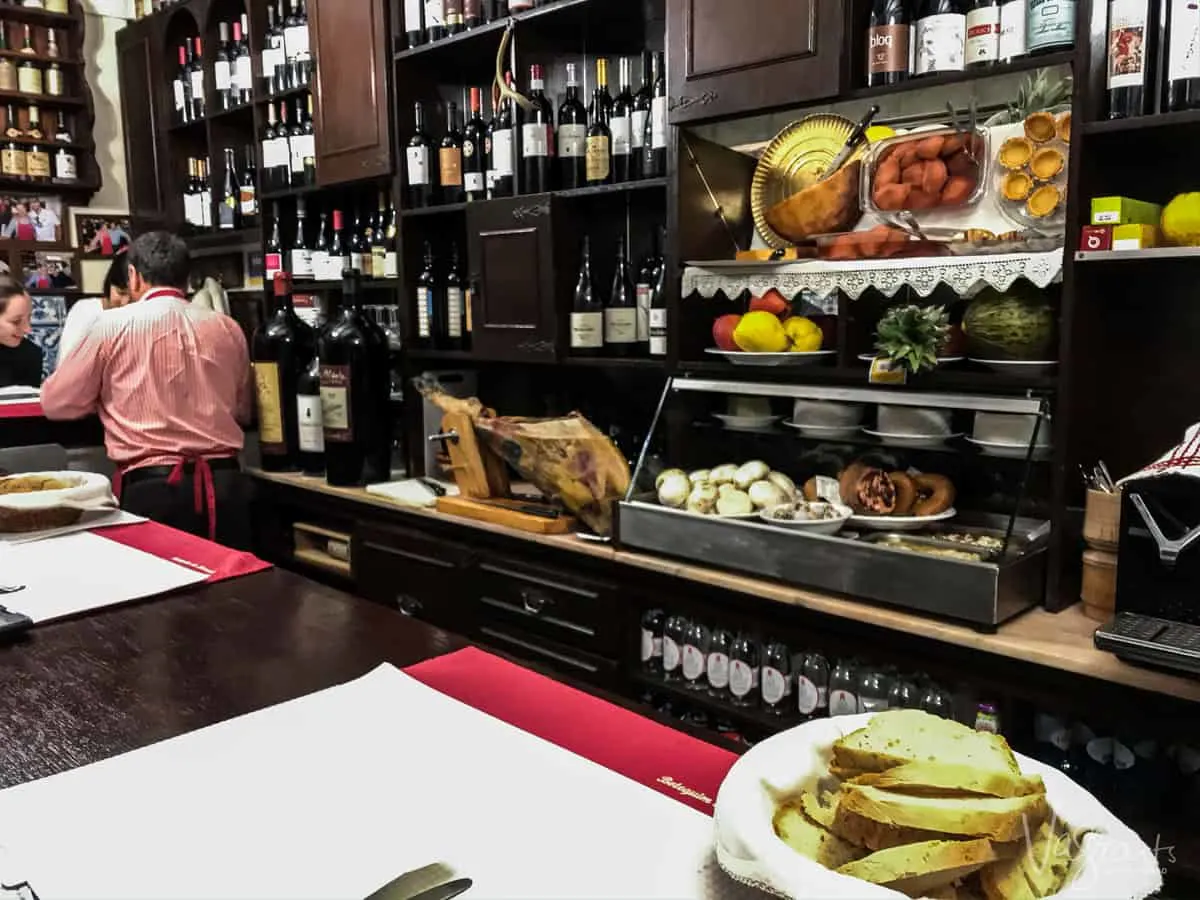 Other recommended restaurants
Both serve exceptional home-style, typical Alentejo cuisine. As with many typical restaurants in Évora, they only seat 8-10 people, and sometimes only offer seating at the bar. These style restaurants often don't take reservations so make sure you arrive right on opening time to ensure a seat.
Botequim da Mouraria has been written up in guide books so will attract a crowd in the busy season of both tourists and Portuguese. Once the restaurants are full, it can often be the only service for the night so don't count on coming back later – It is not unusual to see the closed sign hung on the door not long after you have been seated.
Day 2 with Alternative Day 2 Option
There are a couple of options for day two depending on your interests and how much you want to see in Évora. Some people like to get out of Évora and explore the region. If you want to see as much as possible and don't mind an early start, then it is possible to squeeze these Day 2 recommendations into your first day and then book an excursion for your second day – it's completely up to you.
Day 2 in Évora
Muralhas de Évora-City Walls
Start your second day with a walk along the city walls – Muralhas de Évora. The total distance of the walls is around 4km, so you may choose only to walk a section of the walls. But it is a great photo opportunity for the different views around the city and to see numerous city gates.
Aqueduct of Évora-Água de Prata Aqueduct
Many old Portuguese cities are constructed with a castle on a hill, a public square overlooked by a church and an aqueduct to bring in the water (just like Óbidos and Elvas). The Agua de Prata Aqueduct was constructed by King João III in 1532 and is a fantastic example of a Renaissance style aqueduct that was probably built over the original Roman construction. If you enjoy walking or cycling it is a lovely route to follow. The length of the aqueduct is (8.3km) through cork oak forests and farms.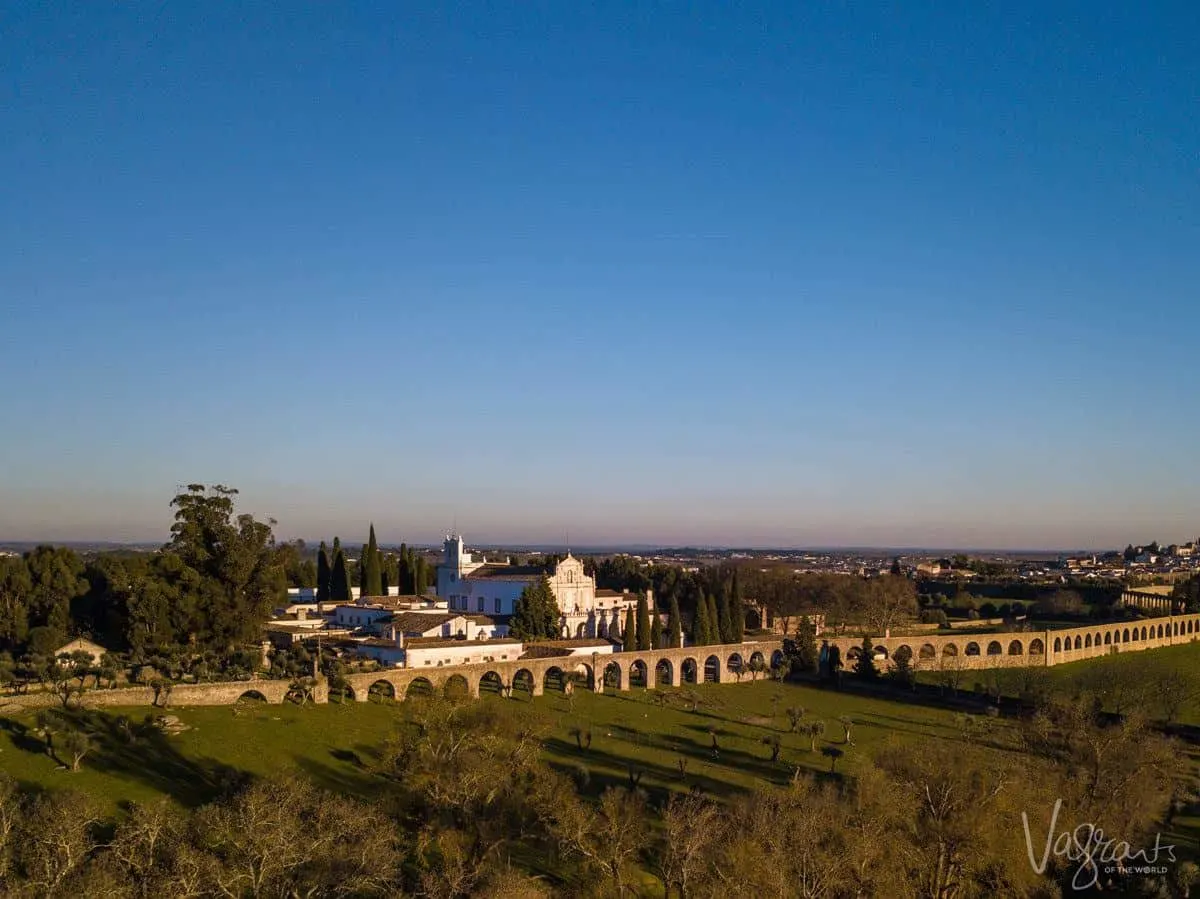 If you don't wish to stray too far from town, you can trace the Aqueduct through the city where it forms part of the city structure.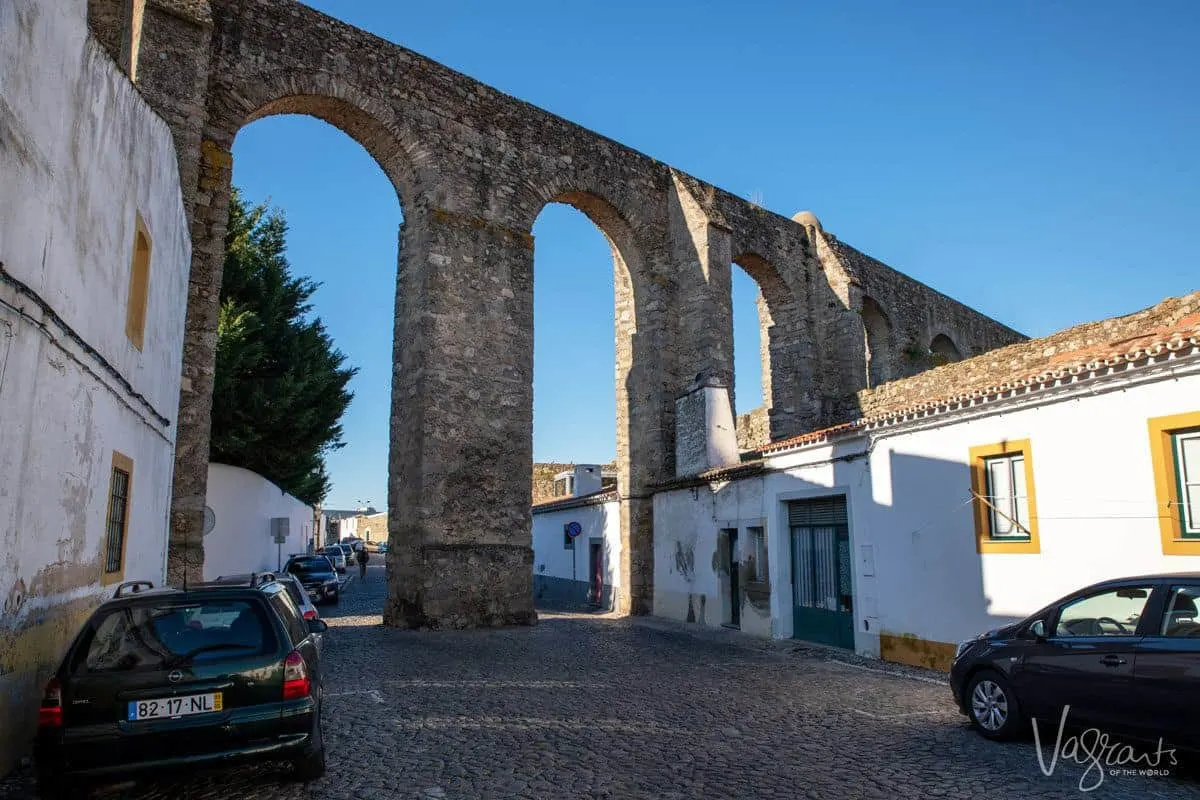 Jardim Público de Évora
If you stay close to town and want a nice green space to relax, head to the Jardim Público de Évora. Dating back to 1863 the beautiful public gardens are located in what was once part of King Manuel's royal vegetable garden and S. Francisco Convent. Around the gardens, you will find numerous interesting monuments such as the 16th century D. Manuel Royal Palace and remains of the 14th century Medieval wall.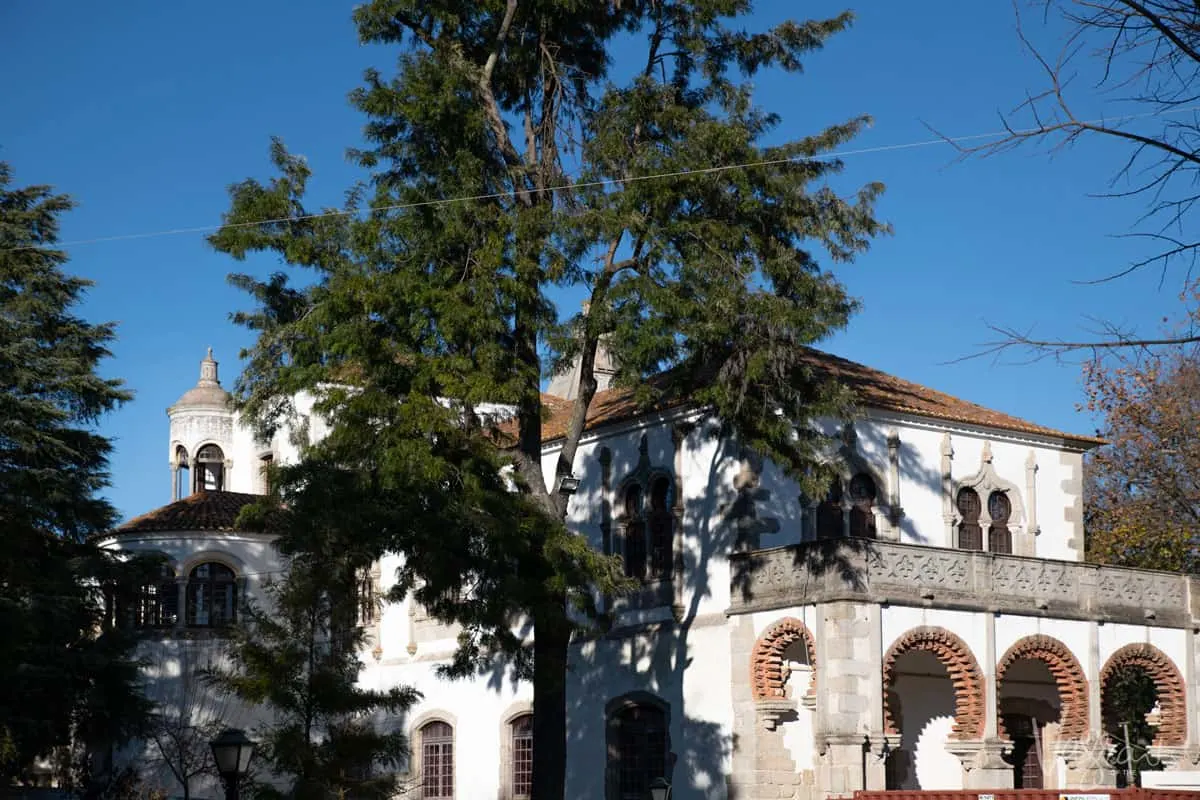 Peacocks strut around the gardens and are often seen perched on top of the 19th century Ruínas Fingidas or Fake Ruins which were built with architectural materials from the ruins of several other monuments in the city. It's a lovely spot to stop for a coffee or an ice cream and enjoy the romantic nostalgia of the park.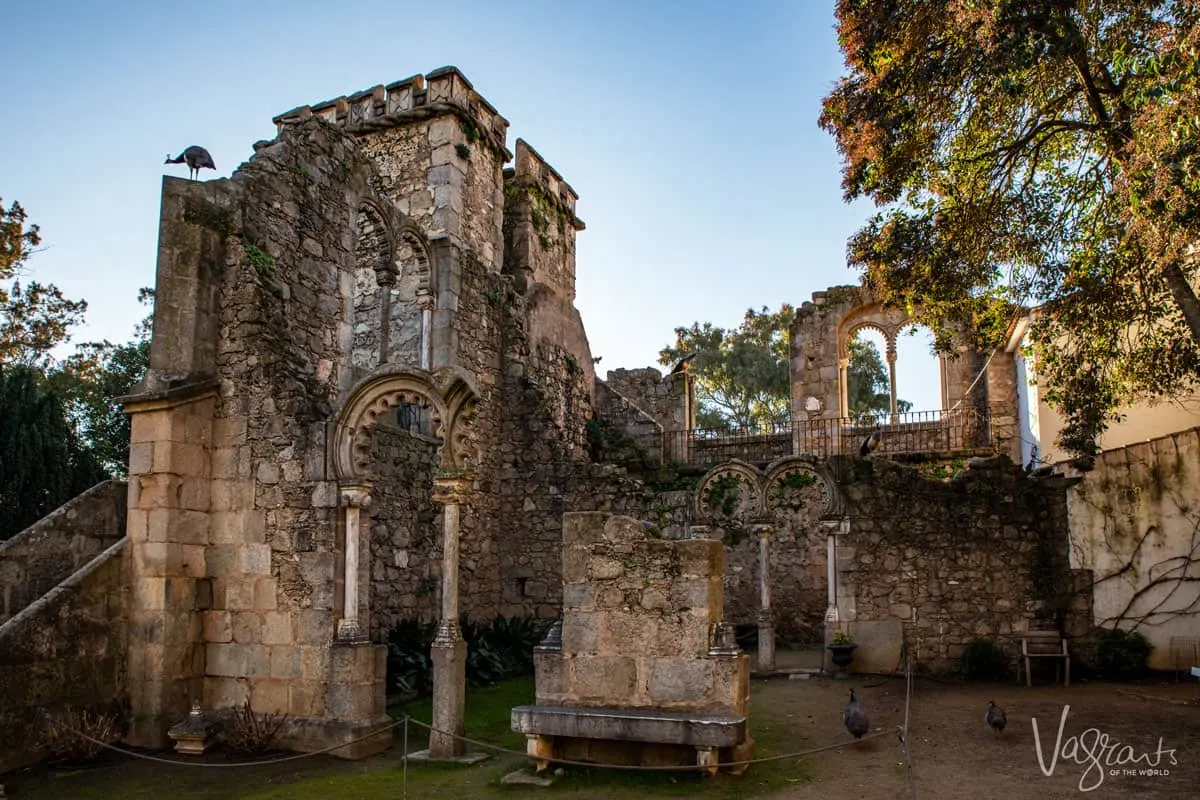 In the afternoon, I recommend heading out of the city walls to the Mosteiro da Cartuxa and finish the day with a wine tasting.
Mosteiro da Cartuxa
The Convent of the Carthusians is an ancient monastery built between 1587 and 1598. It has been restored several times since then and is actually still a living monastery with monks inhabiting it today.
Cartuxa Wine Tasting
After exploring the convent, a wine tasting at Cartuxa is one of the best ways to enjoy the aromas and tastes of Alentejo wines. You can also have an opportunity to have a look at the vineyards and learn about the winemaking process.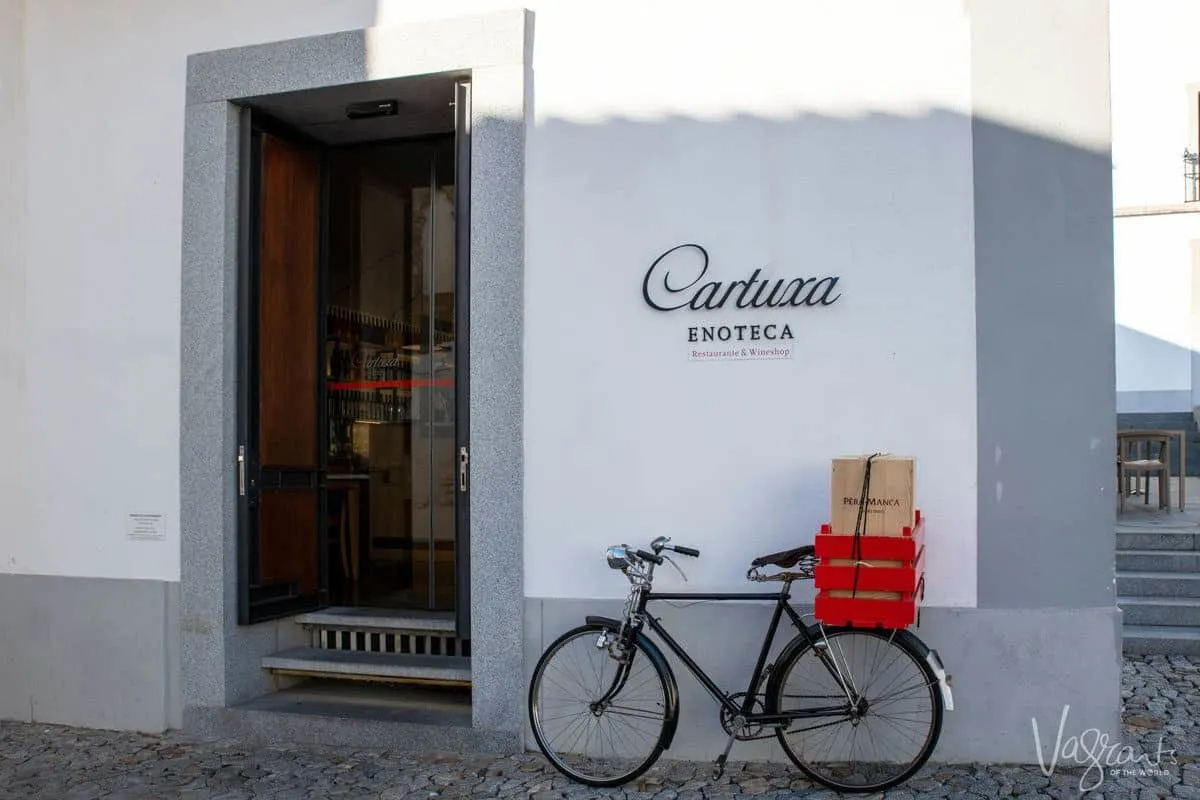 Alternative Day 2
Explore the Surrounding Alentejo Countryside
As an alternative to Day 2 in Évora, book an excursion or self-drive to explore some of the surrounding areas. Take a trip into the Alentejo countryside to discover sites such as Almendres Cromlech, a mysterious megalithic site dating back to the 6th millennium BC in the clearing of a beautiful cork oak forest.
Visit the Arraiolos Castle, one of the few circular castles in the world or discover the heritage of the region on a cork farm tour or wine tasting.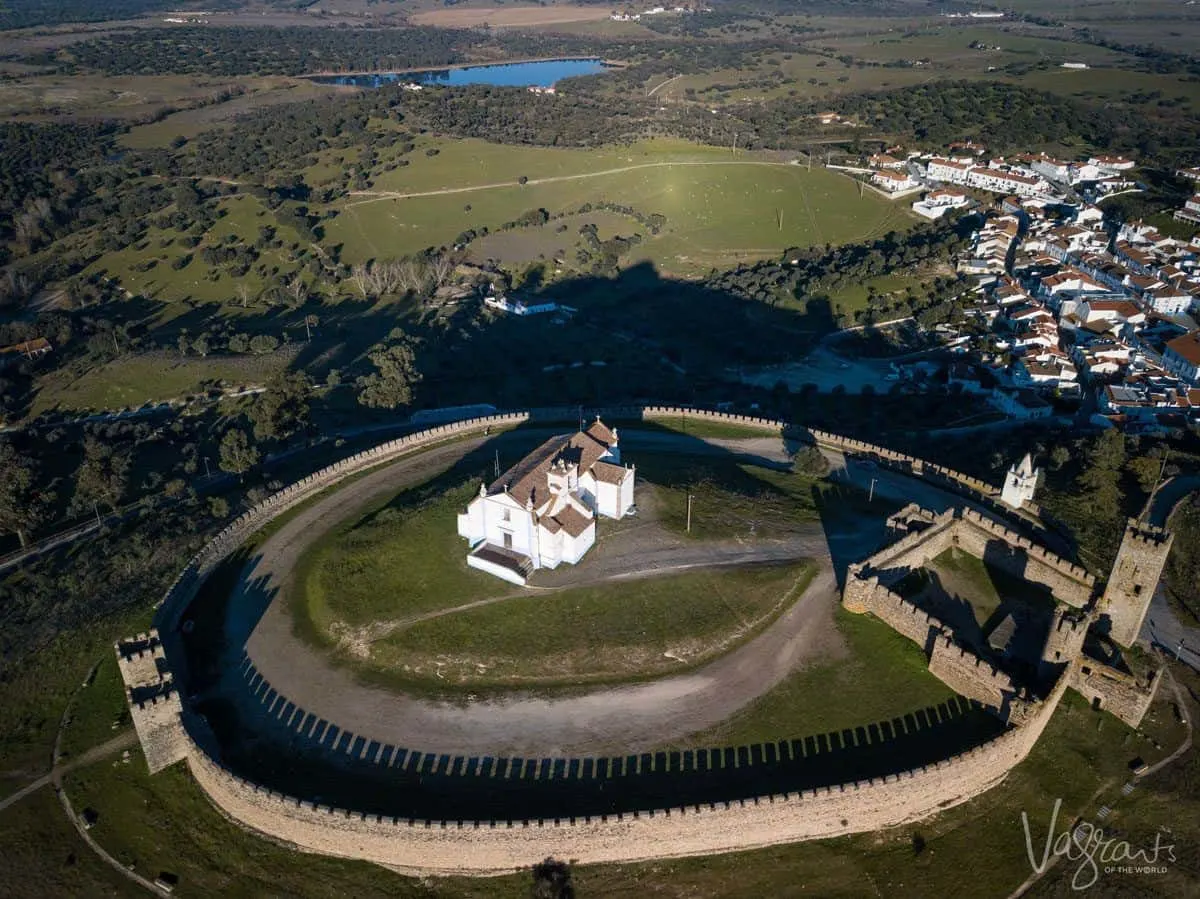 Évora Tour Tip
Alentejo Cork Farm Tour With Lunch: Take a 2-hour tour of a traditional Alentejo cork farm. Discover the process behind the sustainable management of cork forests and Alentejo farming, including wine, olives, honey, and the famed Iberian pigs. Finish with a traditional cork stripper's three-course meal in a local family restaurant. Prices start from €45 pp. Get full tour details here.
Monsaraz
Monsaraz, approx. 40 minutes drive from Évora is a beautiful Medieval village known as 'The Village in The Sky'. It's a fabulous day trip from Évora. Walking up to the castle, you have fantastic views of the Alentejo region, Spain and the Alqueva Dam. One of the largest artificial lakes in Europe, Alqueva covers five Alentejo municipalities and is the first site in the world to receive UNESCO certification as a "Starlight Tourism Destination" – The Alqueva Dark Sky Reserve.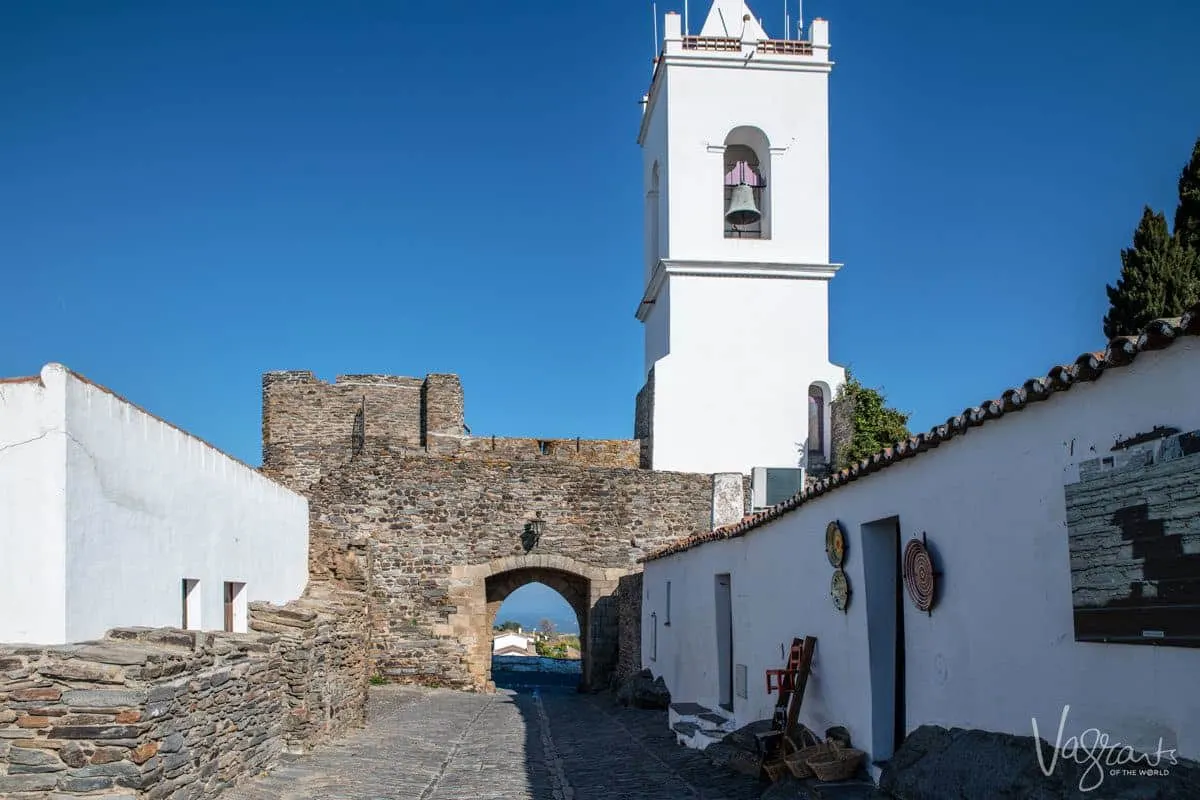 Monsaraz Tour Tip
Guided Tour from Évora to Monsaraz: The four-hour tour will take you through the charming streets of the amazing medieval village of Monsaraz where you can enjoy breathtaking views from the hilltop village. En route to Monsaraz, you will stop at the San Pedro do Corval pottery village to learn about local ceramics. You will enjoy a wine tasting at a local winery on the return trip to sample some unique wines from the region. The tour includes a guide, return transportation and winetasting. Prices start from €50 pp. Get full tour details here.
---
About The Author
Amy Green
Amy has been travel writing since 2015 with a strong focus on Europe and Asia. Her favourite destinations are Portugal, Morocco and Thailand. She has previously blogged on Temple Seeker and has recently started her new Portugal based destination blog Move to Algarve due to her planned move to Lisbon as a digital nomad base. Amy's passion is cultural travel that explores history and religion.