Looking for some great day trips from San Antonio Texas? We've rounded up some of the best San Antonio day trips and weekend getaways, all under two hours from the city.
San Antonio, the 2nd largest city in Texas and 7th in the US by population size, is a fantastic destination to visit. There is a tremendous array of things to do in San Antonio, including the famous Alamo mission, the iconic Riverwalk, and a bustling shopping and gastronomy scene. You certainly won't get bored visiting San Antonio.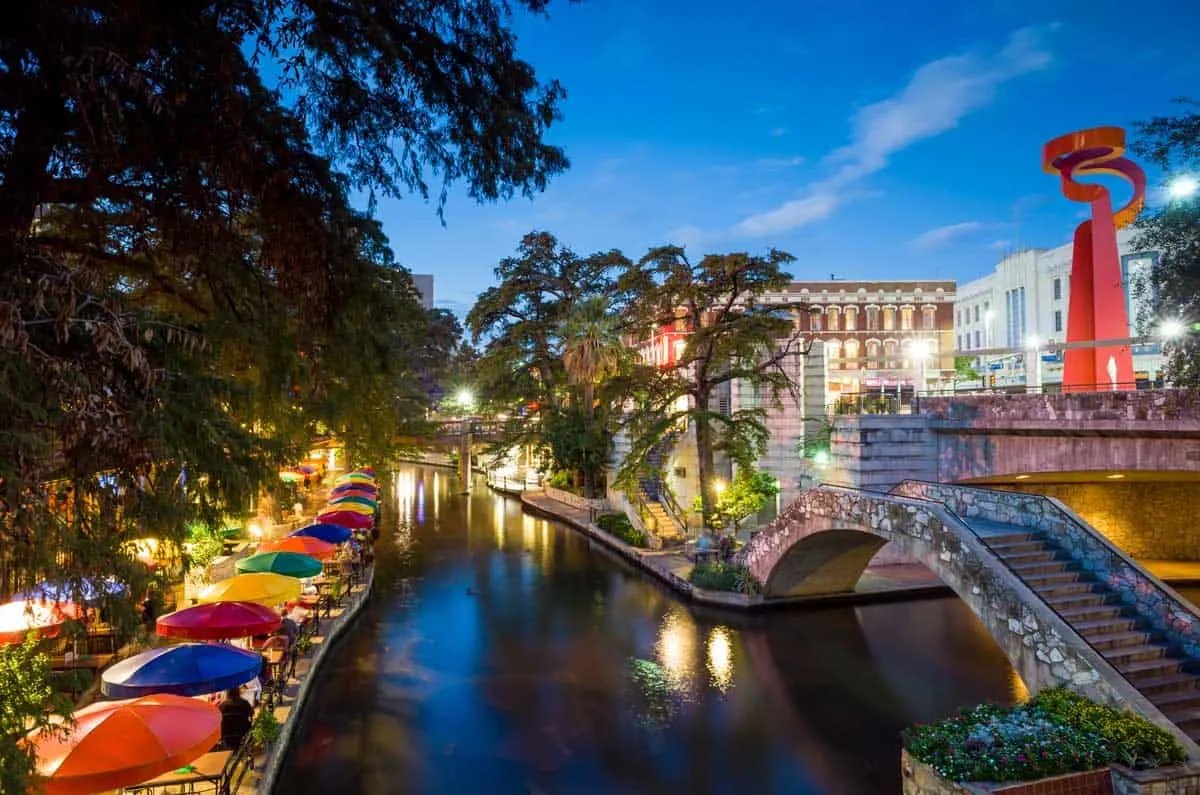 However, if you have extra time and want to explore beyond the city limits on a few day or weekend trips from San Antonio, there are some great destinations, all within easy reach of the city.
We've listed some of our favorite San Antonio day trips to help round out your visit to the Lone Star State.
---
You Might Also Like: For a weekend away, Fort Worth is only 4 hours from San Antonio, an excellent base for access to all the attractions of Dallas and Arlington.
---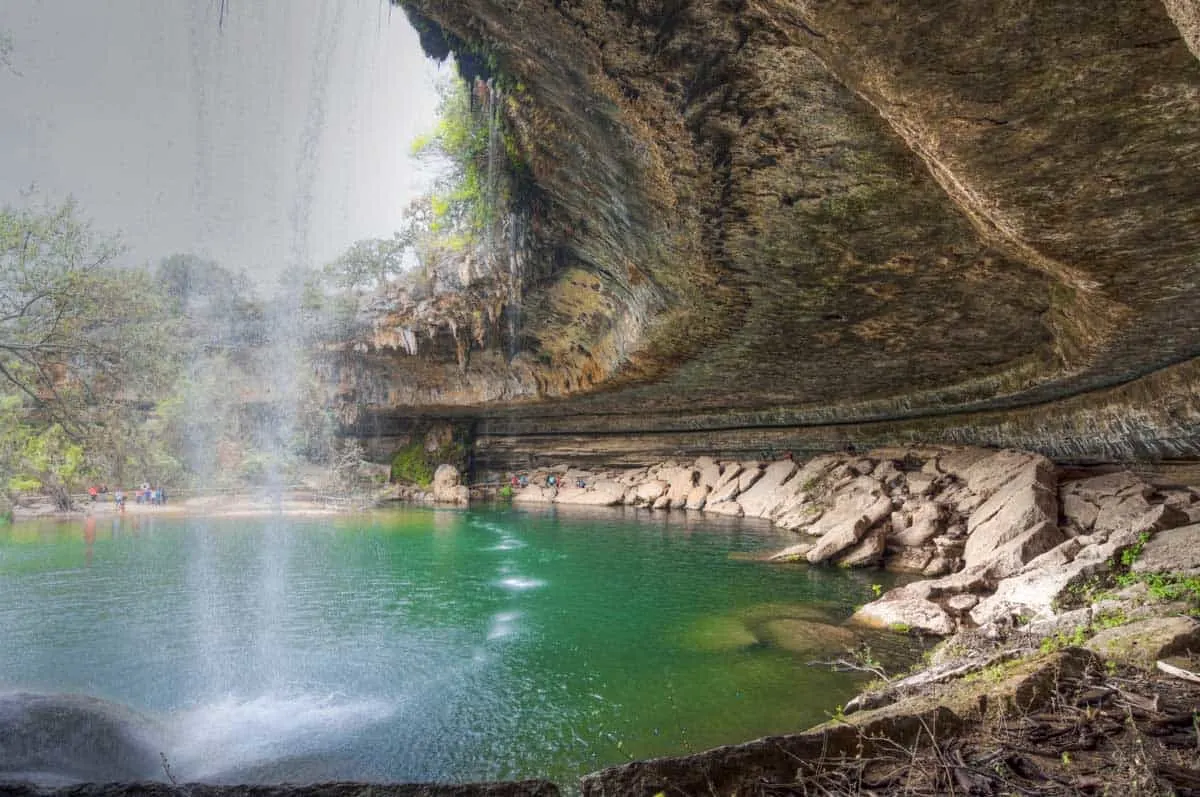 Tours and Self Drive
Where available, we have included recommended day tours we believe to be the best value. However, while there are many great tour options around San Antonio, day tours away from San Antonio are limited. If you don't have your own car, you will need to rent a car to make the most of the area.
Car rental for a few days also gives you the independence to create your own itineraries at your own pace. Discover Cars have car rental options from San Antonio with no extra fees and free cancelation starting at less than $60/day. See all car rental deals from San Antonio here.
Best San Antonio Day Trips
Boerne
Distance from San Antonio: 31 miles

Driving time: Roughly 30 minutes
Dubbed one of the cutest towns in Texas, Boerne has a proud German heritage and lots to explore.
So close to San Antonio, many Boerne-ites commute daily to work. From the charming main street called the Hill Country Mile to the public art trail and some surprising natural attractions above and below ground, Boerne has a lot to keep you busy.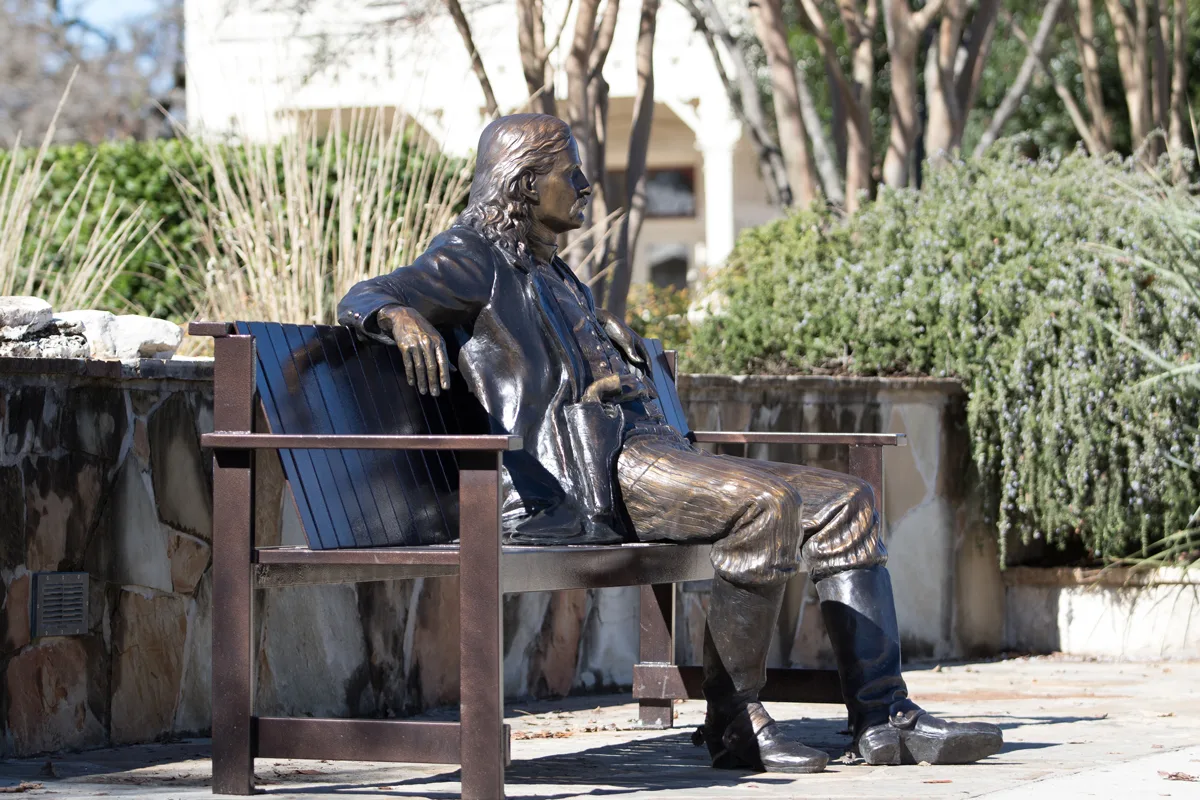 Downtown, you'll find many great restaurants and local breweries such as the Cibolo Creek Brewing Co, the Epicure Gourmet Market, fun kitschy antique shops, specialty clothing boutiques, and year-round festivals.
Boerne is also where you can explore the incredible Cave Without a Name.
A living cavern eighty feet below ground filled with ornate stalagmite and stalactite formations. Many say it is the most beautiful cave in Texas. Reservations for entry and guided tours are recommended to ensure availability. See here for tickets and information.
Cascade Caverns
If you want more cave action around Boerne, visit the stunning Cascade Caverns a few miles south of Boerne.
Dating back over 140 million years and Boerne's oldest tourist attraction, Cascade Caverns offers a variety of tours that let you explore the spectacular rock formations and cavernous rooms. Tours include the Daily Downunder tour meandering through corridors of incredible subterranean beauty.
The Adventure tour takes you further down into the depths of the cave system on a 3-4 hr tour.
And the evening flashlight tour offers a unique way to explore the cave by candlelight. You can find information about Cascade Caverns' opening hours and tours here.
Luckenbach
Distance from San Antonio: 62 miles

Driving time: Roughly 1 hour
A tiny town with only 13 residents, Luckenbach has a big reputation.
The tiny country music mecca of Texan-German heritage was bought by larger-than-life personality John "Hondo" Crouch in the 70's to preserve the town's history.
The historic dance hall dating back to the late 1800s' is a well known country music hot spot hosting some of country music's greats, from Willy Nelson to Lyle Lovett. The town's motto of "Everybody's Somebody" sets the vibe of the laid-back yet eclectic little town with a big sound.
Luckenbach Tour Option from San Antonio: Take a combined Texas Hill Country and LBJ Ranch Tour which takes you through the wineries, lavender fields, and peach and pecan orchards of the Texas Hill Country.
Visit the famous LBJ Ranch known as the "Texas White House".
Explore the quaint town of Fredericksburg and enjoy a wine tasting.
Experience the magic and music of Luckenbach, one of the oldest and most preserved towns in Texas.
Finish the day visiting the award-winning winemakers at Sister Creek Vineyards.
Lyndon B. Johnson National Historical Park
Distance from San Antonio: 68.5 miles

Driving time: Roughly 1

hour 15 minutes
Visit the beloved ranch of Lyndon B. Johnson, 36th President of the United States. The National Park Service operates the LBJ Ranch, which has also been given International Dark Sky Park status.
Visit the Texas White House (currently closed for restoration), LBJ's birthplace, the Johnson family cemetery, the old Junction School, LBJ's grandparents' home, and the famous LBJ hangar and airplane, sometimes jokingly referred to as "Air Force One and a Half,". It was the plane JBJ used to commute between the ranch and DC when he was Vice President and President.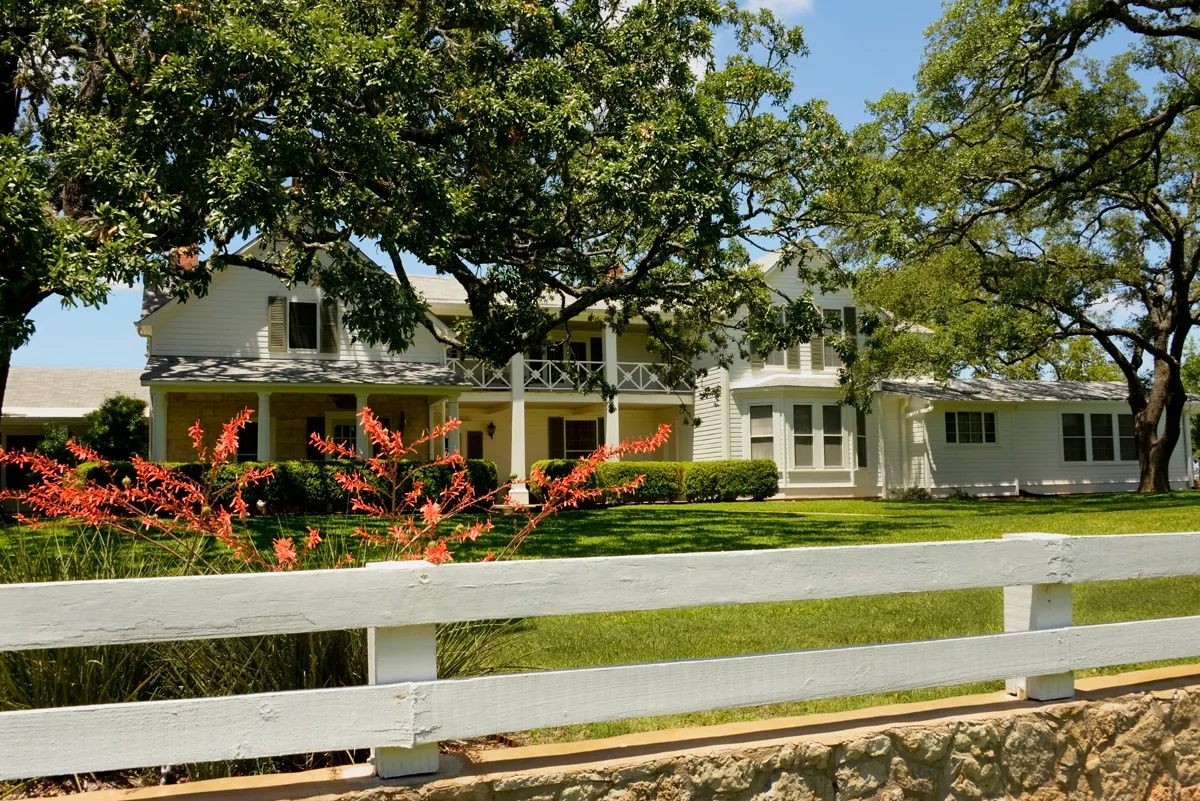 You can self-drive through the property – Make sure you stop at the Lyndon B. Johnson State Park and Historic Site for a map and a free driving permit. There is a free self-drive audio guide from NPS you can download for a better experience.
There are also half-hour guided tours throughout the day. The tours are free, but you must have a ticket. Pick these up on a first-come, first-served basis from the Hangar Visitor Centre.
Johnson City
Distance from San Antonio: 64 miles

Driving time: Roughly 1 hour
An easy day trip from San Antonio, Johnson City is a delightful Hill Country town known for its charming downtown area where you can get a feel for local small-town Texan life. Boasting some great restaurants, distilleries, and breweries, it is also the gateway to Texas Hill Country wineries and home to the medieval-inspired 290 Wine Castle.
While not named for the 36th President, Johnson City is where you'll find the homestead of President Lyndon B. Johnson's grandparents.
Johnson City is also popular thanks to its proximity to Pedernales Falls State Park.
Pedernales Falls State Park
Distance from San Antonio: 76.5 miles

Driving time: Roughly 1 hour 20 minutes
Pedernales Falls State Park is a natural wonderland where the clear blue waters of the Pedernales River cascade over limestone into a series of natural pools.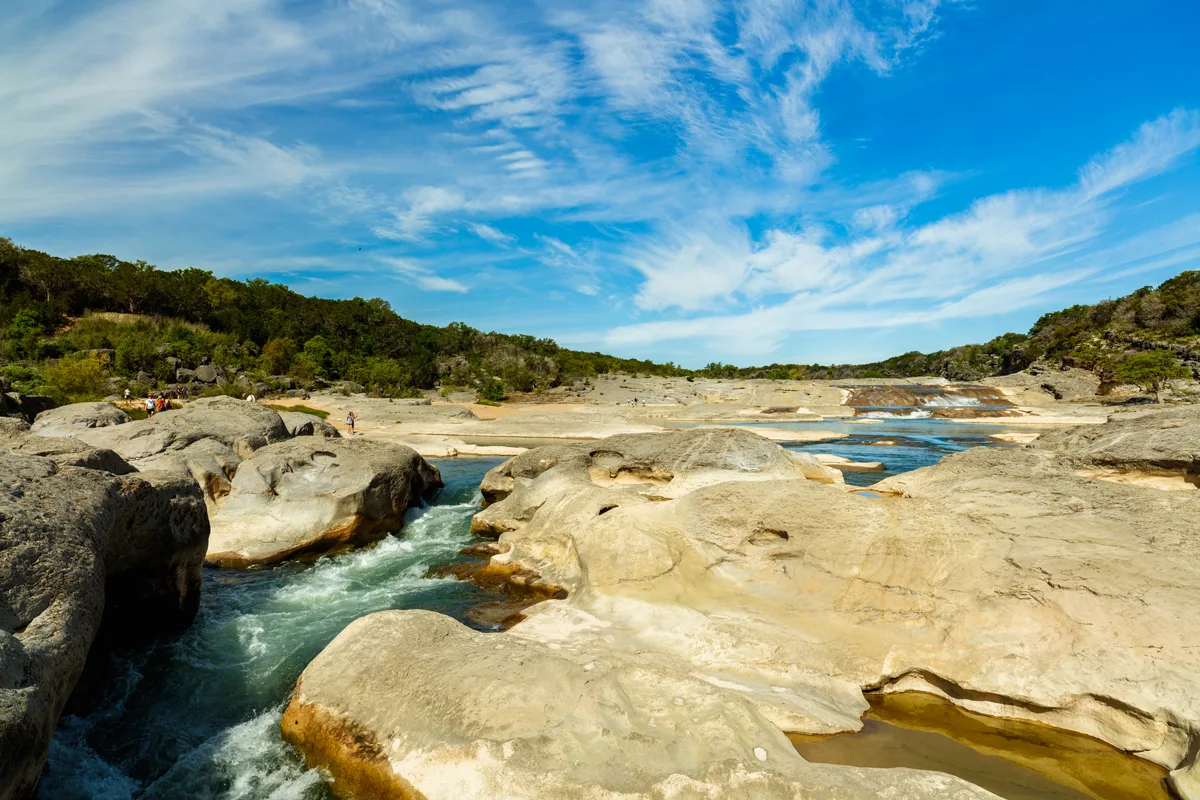 Situated on the Pedernales River, covering over 5,000 acres, there are loads of water activities and hiking trails. There is no swimming allowed in the actual falls but plenty of places to swim in the park, so pack your suit.
Right next door to Johnson City, Pedernales Falls State Park make a great combined interest day trip from San Antonio.
Fredericksburg
Distance from San Antonio: 71 miles

Driving time: Roughly 1 hour 15 minutes
Fredericksburg with its strong German heritage and charm is considered one of the most romantic towns to visit in Texas and one of the most popular day trips from San Antonio.
Stroll down the charming Main Street and browse the numerous boutique stores and specialty shops, and enjoy some excellent local restaurants.
Take a ride on the Fredericksburg Historic District Narrated Trolley Tour to learn the history of Fredericksburg, especially the German ties that make it one of the most fascinating places to visit in Texas, and see parts of the city off the main tourist trail. See here for more details on this tour or to pre-book tickets.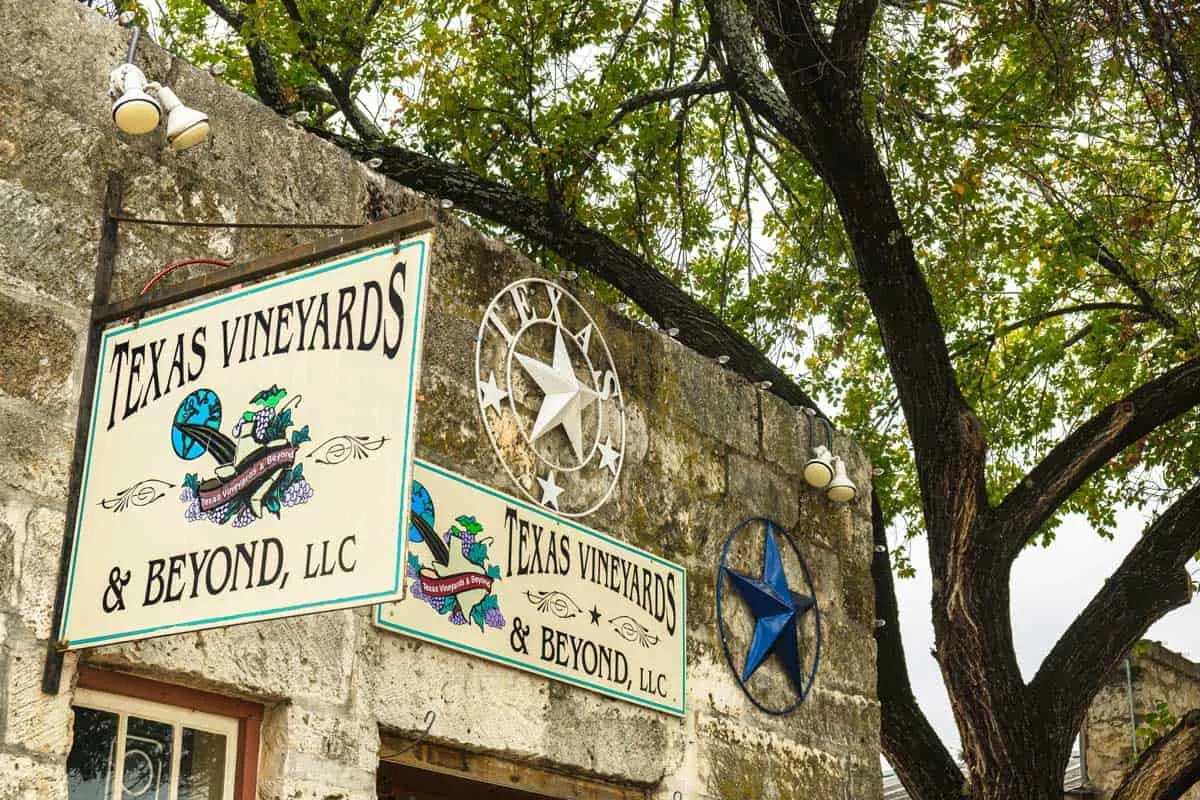 Fredericksburg is also known for its fantastic wineries and peaches. Explore the local wineries and make sure to pop into Texas Vineyards & Beyond for a wine tasting. They feature the largest selection of Texas wines in the Hill Country, as well as imported, hard-to-find, collector wines. They also boast the finest cigar selection on Main Street. Visit during spring or fall to enjoy seasonal Wine & Food Festivals.
Fredericksburg Tour Option from San Antonio: Taste of Fredericksburg Small-Group Wine Tour from San Antonio – Enjoy a day trip to the Texas Hill Country with an expert oenophile guide. The day includes tastings at two wineries and a behind the scenes tours with time to explore the town of Fredericksburg. See here for full tour details and inclusions.
Enchanted Rock State Natural Area
Distance from San Antonio: 87 miles

Driving time: Roughly 1 hour 30 minutes
One of the most beautiful state parks in Texas, Enchanted Rock State Natural Area is known for its breathtaking 425-foot pink granite rock dome.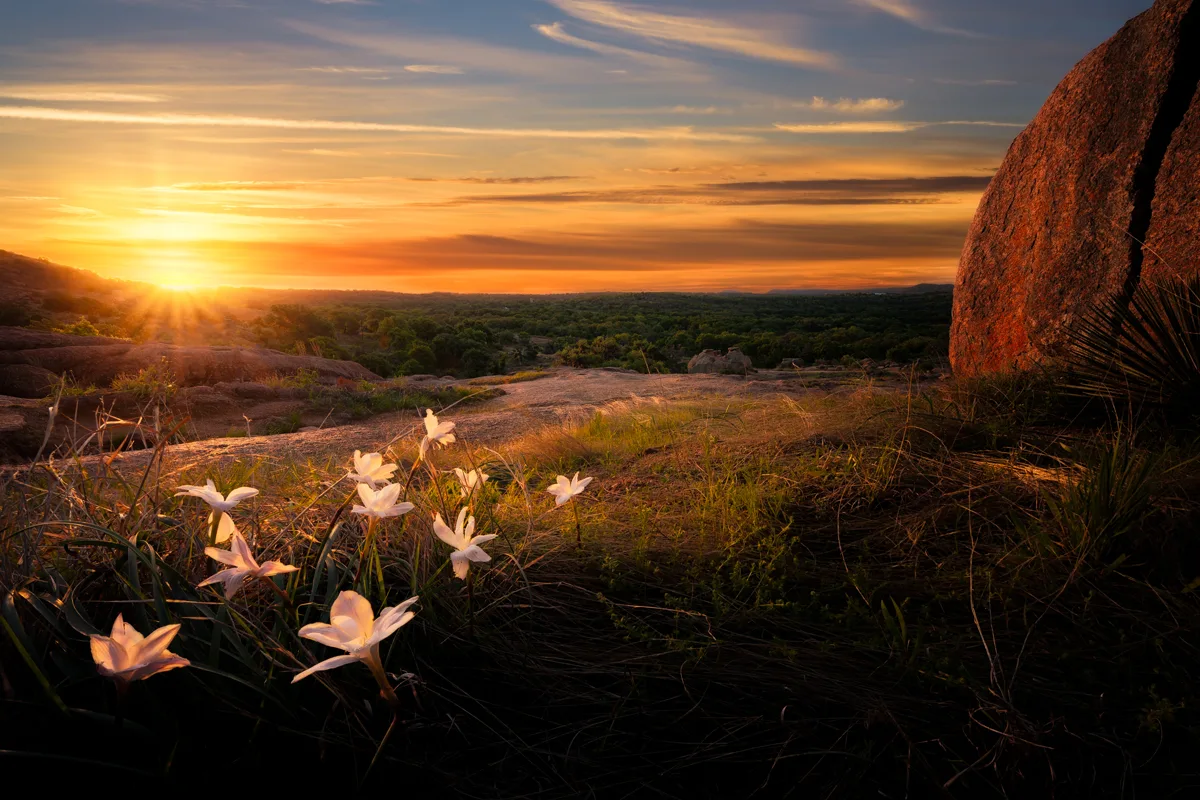 8.4 miles of hiking trails offer epic views, nature trails, rock climbing, and caves to explore. There are also camping and picnic facilities.
Close to Fredericksburg, Enchanted Rocks makes a great combined day trip from San Antonio for a multiple interest day.
The park will close when at capacity, so making a reservation for a day pass or camping in advance is recommended. You can do this online via the Texas Parks & Wildlife Reservation System.
Lockhart
Distance from San Antonio: 70 miles
Driving time: Roughly 1 hour 10 minutes
You simply cannot leave San Antonio without indulging in a proper Texan-style barbecue meal. And, what better place than in the "Barbecue Capital of Texas", Lockhart.
Visitors come from far and wide to sample the best in town at renowned barbecue spots such as Black's, Smitty's, and Kreuz, to name a few. Coupled with a drink from one of the town's breweries and you'll be in Texas foodie heaven.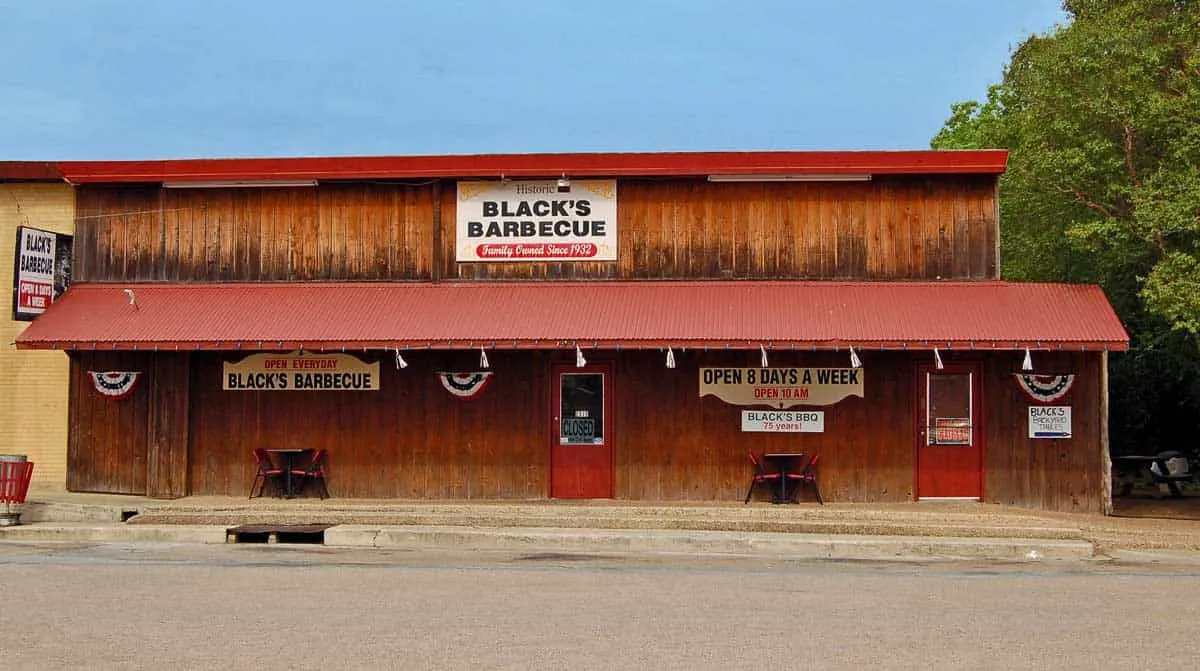 Lockhart State Park
The Lockhart State Park encompassing over 250 acres is also a short 10-minute drive out of town and offers visitors a range of activities to enjoy including hiking trails, camping, and several lakes to explore.
With so much to see and do, a trip to Lockhart could honestly form part of a San Antonio weekend getaway.
Castroville
Distance from San Antonio: 27.4 miles
Driving time: 30 Minutes
For a short but worthwhile day trip from San Antonio with unique French flair, head 30 minutes west of San Antonio to the small town of Castroville.
Originally founded in the mid-nineteenth century by French immigrants from the region of Alsace in France (referred to as Alsatians), the town is packed with gorgeous Alsatian-inspired architecture and buildings. One such example is the Steinbach Haus Visitors Centre, set in a 17th-century French building.
Other notable places to visit in Castroville include the Castroville Regional Park, the Landmark Inn State Historic Site, and just out of town, the Medina River Winery.
Austin
Distance from San Antonio: 80 miles
Driving time: 1 hour 15 minutes (if you avoid rush hour)
The capital of Texas and the Lone Star States' best-known city, locally and internationally, Austin is a very doable day trip from San Antonio. However, a weekend would be better as there is so much to do in Austin.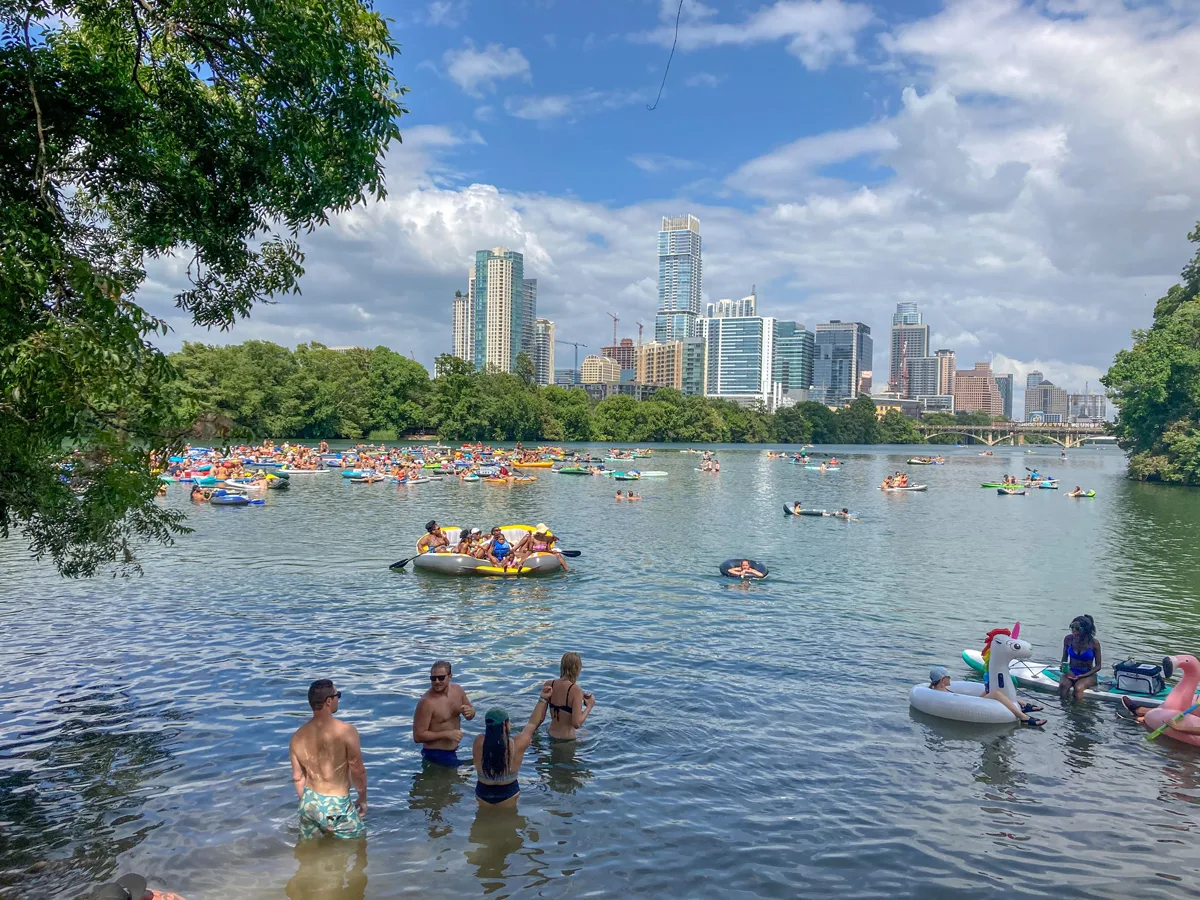 Famed for its live music scene and a fantastic foodie city, Austin packs a punch for those who like to socialize. From modern galleries and street art, natural swimming holes, and hip shopping strips to the "only in Austin" nightly spectacle of watching the famous Austin bats fly out from underneath Congress Avenue Bridge – there is so much to do in Austin, Texas.
While technically only around 1 hour and 15 minutes from San Antonio, plan your travel time outside the rush hour as the traffic between the two cities can be horrendous.
Tour Tip: Purchase the San Antonio/Austin GetOutPass for discounted admission at over 50 attractions across Austin and San Antonio. Valid for 365 days. See here for full inclusions and details.
San Marcos
Distance from San Antonio: 50 miles
Driving time: 1 Hour
Nestled between San Antonio and Austin, the college town of San Marcos seems to have the best of both cities combined.
As one would expect with a college town, San Marco boasts an infectious vibrance as swell as picturesque scenery and historical charm. You'll find a stellar restaurant scene with outstanding wineries and breweries and plenty of nightlife.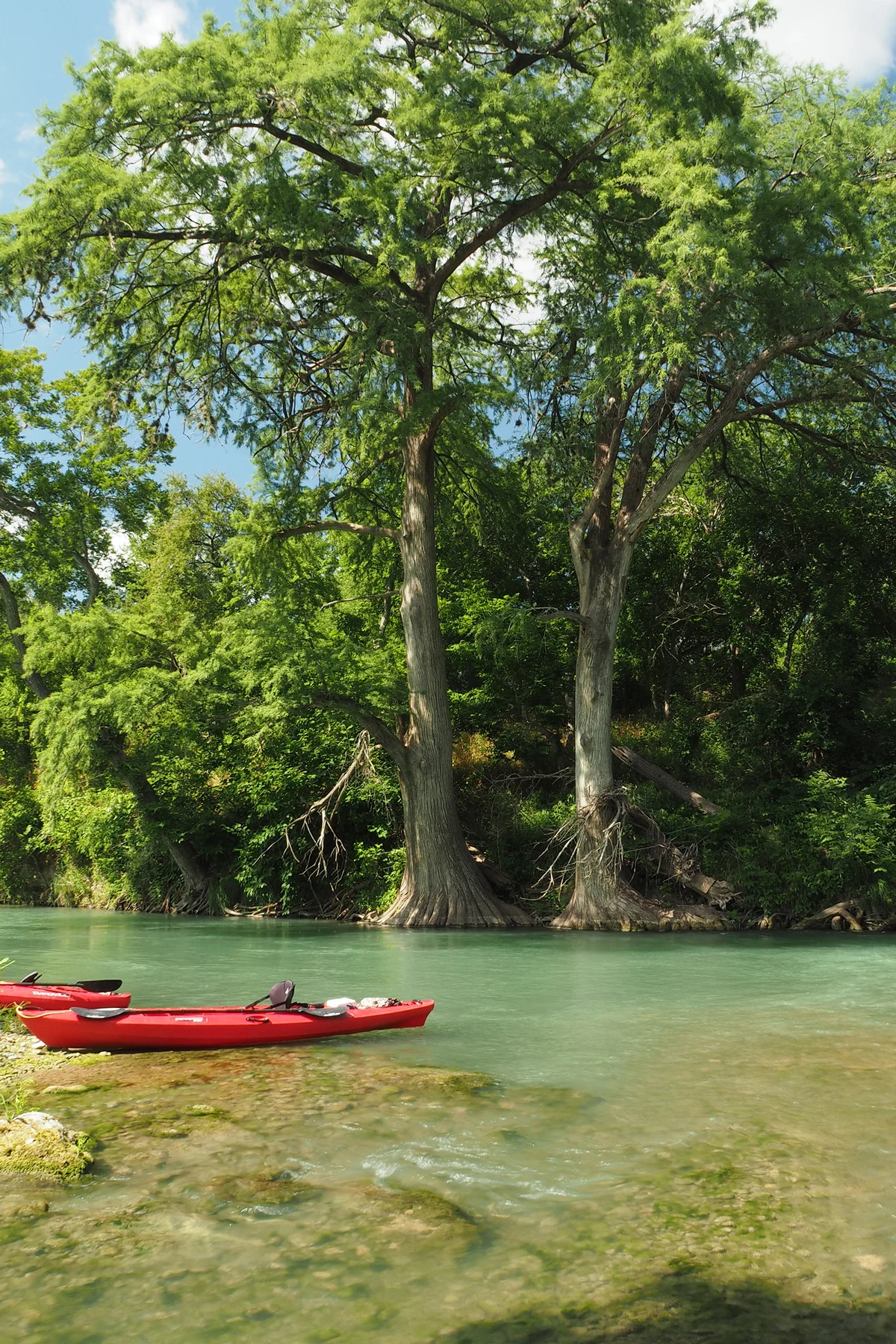 Natural attractions include the world's largest artesian spring and the San Marcos River for tubing, kayaking, and paddleboarding. There is also the Rio Vista Natural Park and the natural theme park Wonder World built around the Balcones Fault Line Cave.
There is also so much in the way of art and culture, including the Mermaid March, a self-guided tour of ten seven-foot mermaid statues painted by regional artists installed around the city. The Outdoor Sculpture garden, the center for Texas Music, and the Lyndon B. Johnson Museum to name a few.
Gruene
Distance from San Antonio: 36 miles
Driving time: 40 minutes
Gruene (pronounced "green") is the historic district of New Braunfels and home to the oldest continually operating dance hall in Texas. Built in 1878, the Gruene Hall live music venue still hosts some of the biggest names in country music.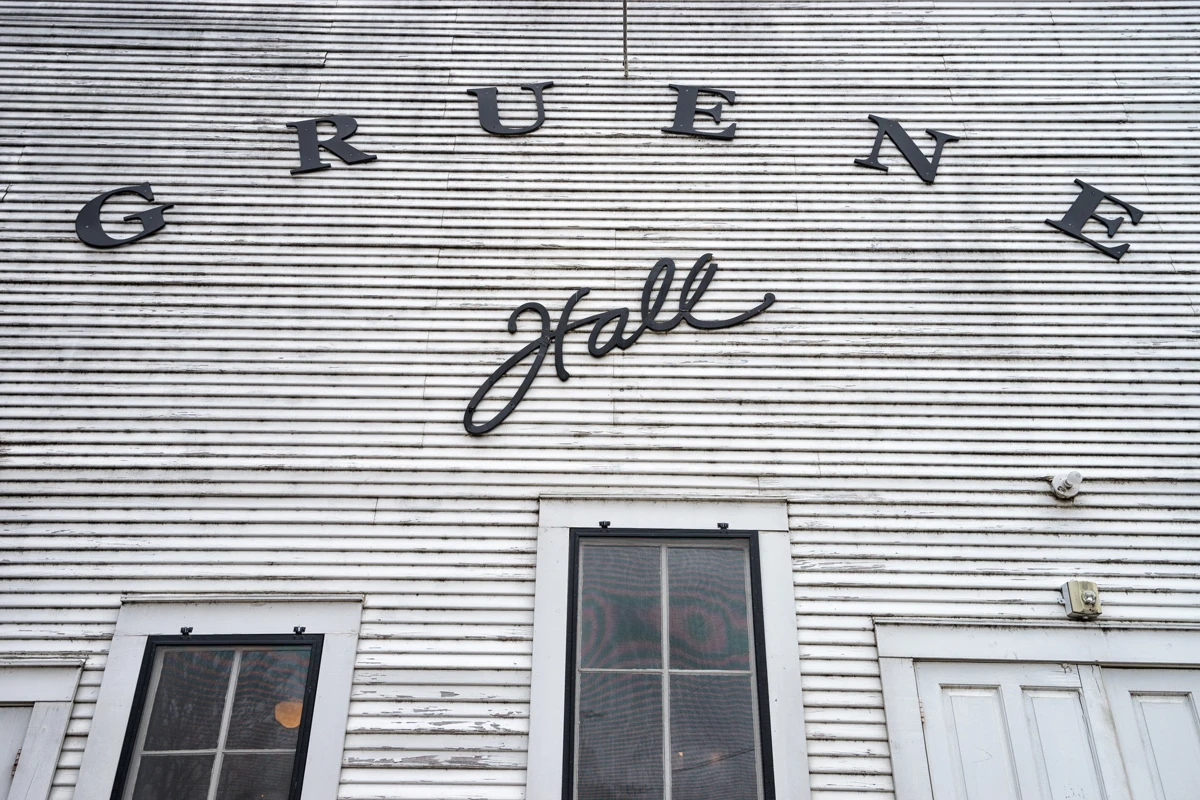 The Gruene General Store, established in 1925, is one of the most popular attractions in town, and the Gristmill Restaurant housed in an old cotton gin overlooking the river is a must-visit. The Grapevine is where you can sample local wines and enjoy live music under the shady oaks on the terrace.
After you've soaked up all those gorgeous old-world Texan vibes, Gruene also boasts tons of excitement on the Guadalupe and Comal Rivers with tubing, kayaking, rafting, and paddling. See Rockin' R for details.
Dripping Springs
Distance from San Antonio: 74 miles
Driving time: 1 Hour 25 minutes
The gateway to the Texas Hill Country and situated a short 40-minute drive west of Austin and roughly 1.5 hours from San Antonio lies Dripping Springs one of the most charming towns in Texas.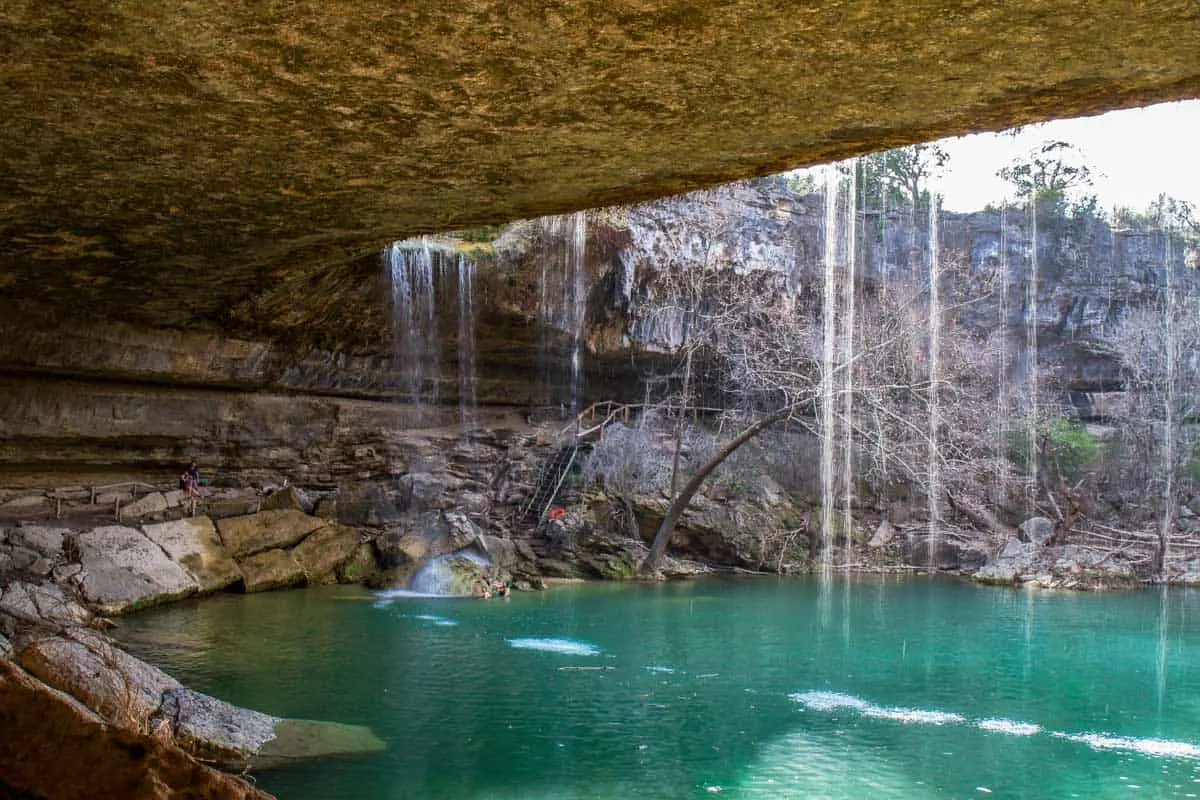 Dripping Springs has earned itself the nickname 'The Wedding Capital of Texas' as it is much-loved for its fine selection of wine estates, distilleries, and olive farms.
Also nearby is the gorgeous natural limestone pool and waterfall named Hamilton Pool Preserve. Carved out thousands of years ago, today it is a popular swimming hole and thanks to its natural beauty a very popular photo spot.
Guadalupe River State Park
Distance from San Antonio: 39.4 miles
Driving time: 45 minutes
As far as state parks near San Antonio go, you can't go wrong with a visit to Guadalupe River State Park, a short 45-minute drive from the city.
Open daily from 8 a.m. to 8 p.m., visitors flock to this beautiful park for its excellent outdoor activities including fishing, swimming, canoeing, tubing and so much more.
The park features 13 miles of hiking and bike trails, with a handful of these being open to horseback riders too.
The park also offers 85 campsites and 9 walk-in tent sites for those looking to camp overnight. Camping rental prices range from $15 upward plus the $7 (per adult) park entrance fee. Children aged 12 and under are allowed entry free of charge.
Garner State Park
Distance from San Antonio: 93.5 miles
Driving time: 1 hour 40 minutes
One of the most popular state parks near San Antonio is undoubtedly Garner State Park. Located roughly 94 miles from San Antonio and set on the Frio River, this park has long been a favorite with locals and is considered one of the most beautiful in this region of Texas.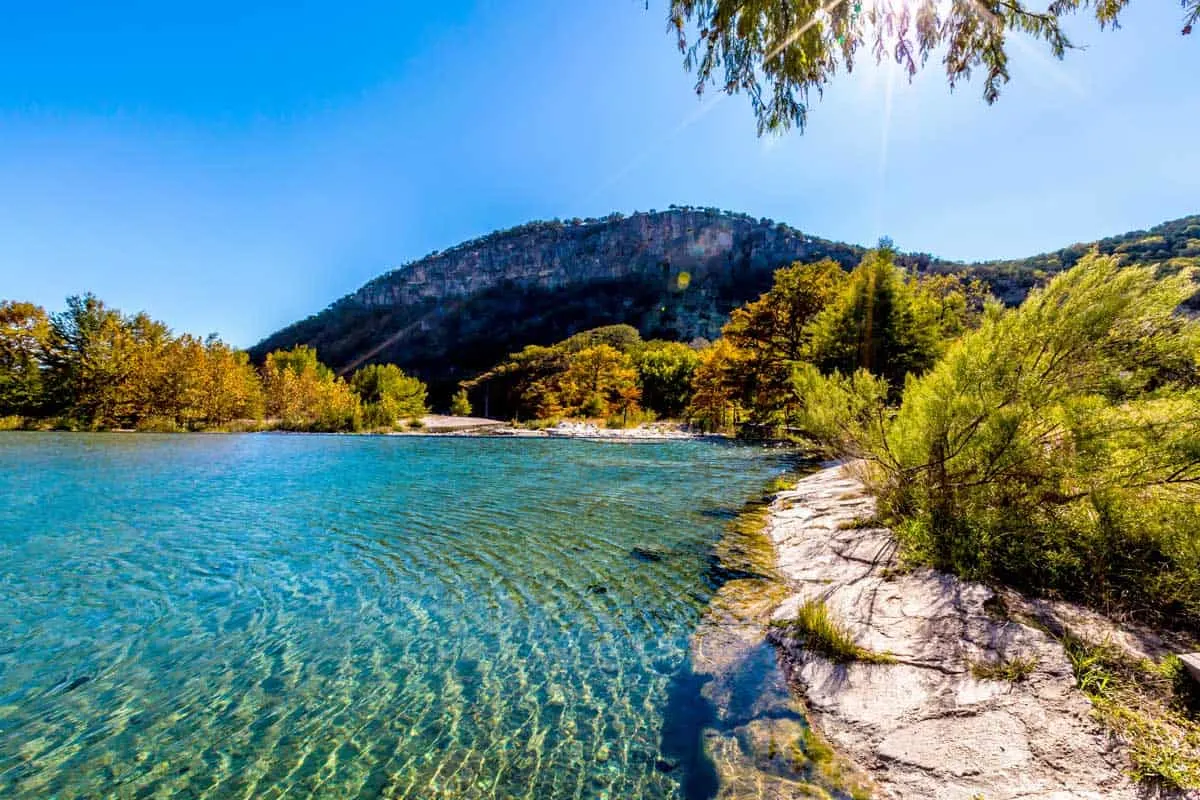 Tucked away in the Texas Hill Country, the park is spread out across 1,420 acres of stunning natural landscapes. It lends itself beautifully to the various outdoor activities available including fishing, hiking, camping, kayaking, as well as tubing down the Frio River.
Entry to the park will cost you $8 per adult, with children up to 12 allowed free entry. Gates open daily from 8 a.m. to 10 p.m.
Canyon Lake
Distance from San Antonio: 43.7 miles
Driving time: Roughly 1 Hour
Outdoor enthusiasts who are looking to hit the water don't need to travel too far to enjoy the very best of San Antonio's surrounding natural beauty.
Canyon Lake is just under an hour from the city, located on the Guadalupe River, and is perfect for watersports and nature-lovers.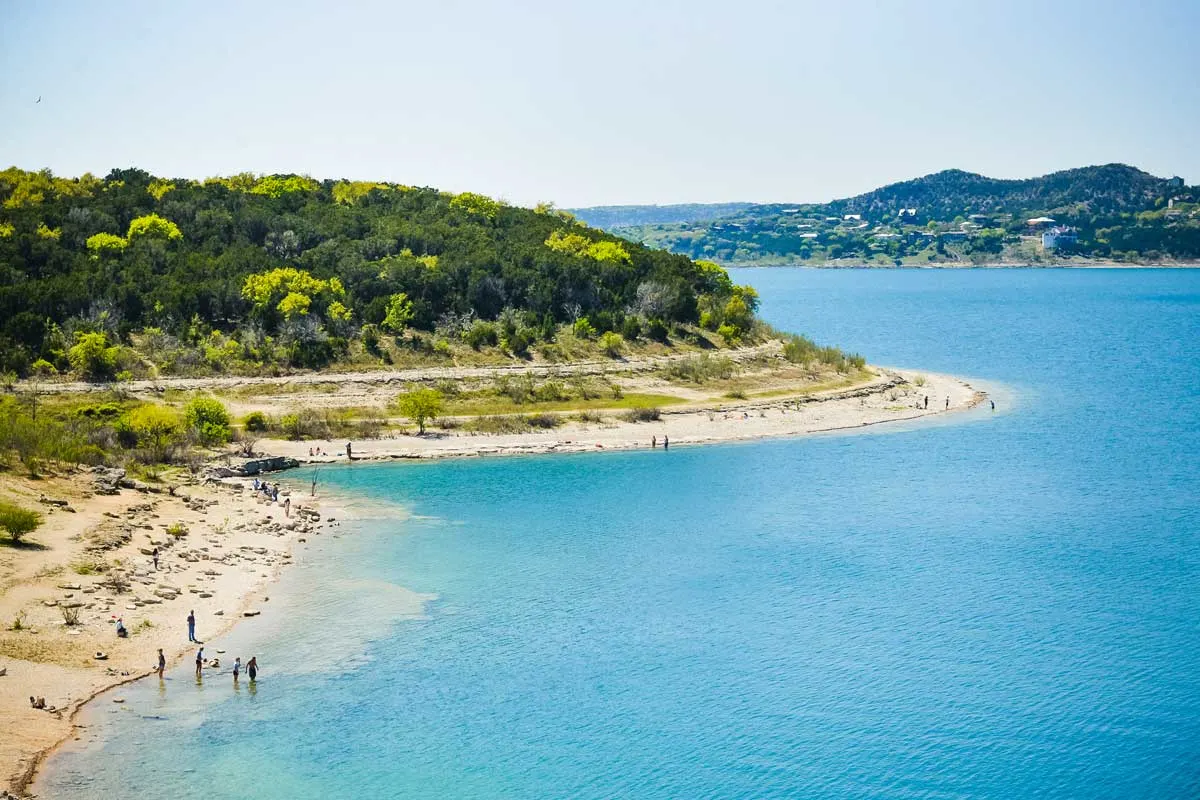 The beautiful turquoise waters and surrounds allow visitors the chance to fish, swim, boat, kayak, and hike around the area by visiting any of the lake's eight public parks.
If you're a certified diver interested in a unique diving experience, you can also dive at the lake's designated diving spot through a protected entry point on the lake's north shore. Divers will encounter sunken boats, cars, and even trees which are all remnants from before the lake was filled with water. Definitely makes a unique underwater adventure.
If fishing is your thing, it is possible to take a Canyon Lake guided fishing tour. The tour is approximately half day and includes the boat, all fishing gear and local guide. See here for tour details.
Natural Bridge Caverns
Distance from San Antonio: 28.4 miles
Driving time: Around 36 minutes
For a quick yet fascinating day trip out of the city, only 36 minutes by car from San Antonio, you can visit the famous Natural Bridge Caverns. First discovered in the 60s by four college students, this fascinating limestone cave system is one of the best show caves in the world and the largest in the US.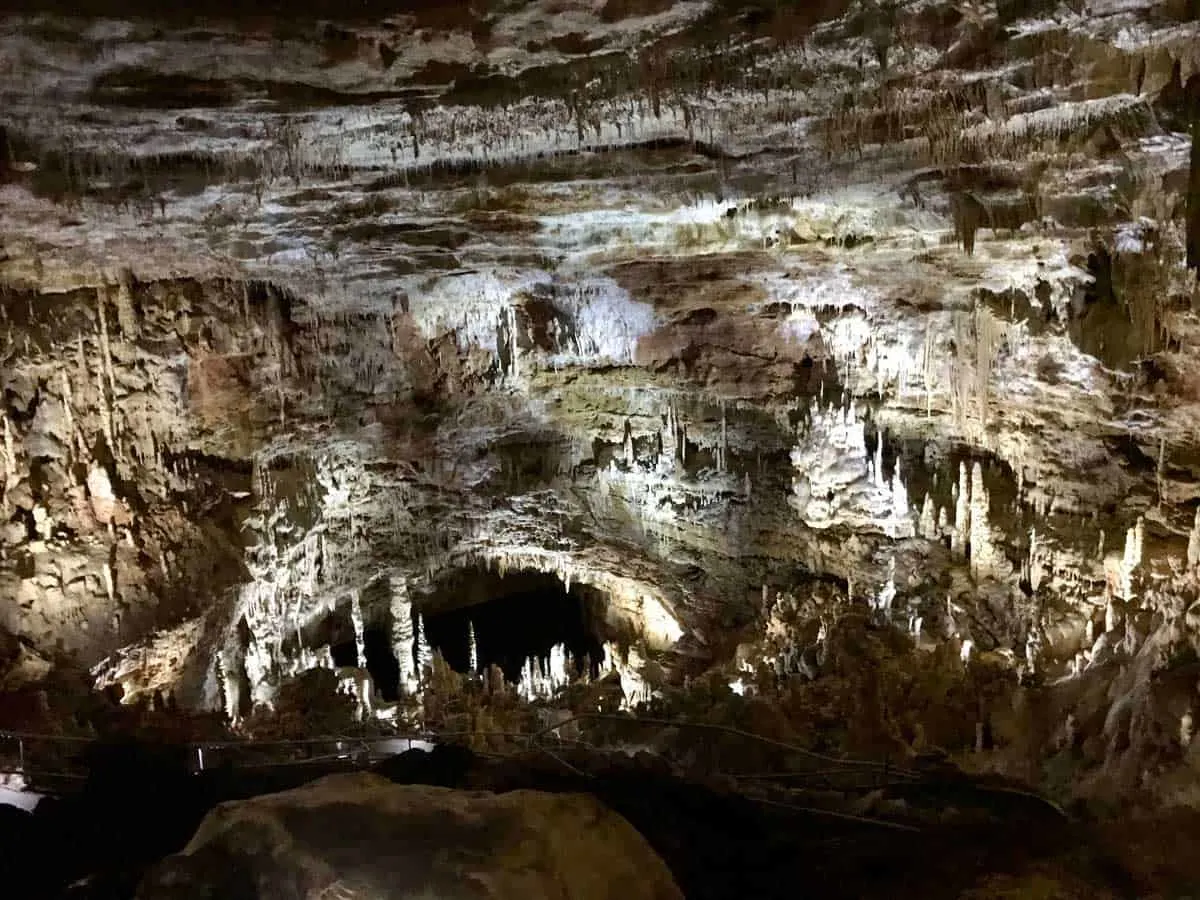 This site is open daily to the public and visitors can choose from a selection of different tours such as the Discovery Tour, the Hidden Passages Tour, or the Combo Tour. Ticket prices start from around $25 per adult. See here for hours and tours and attractions both under and above ground.
Lost Maples State Park
Distance from San Antonio: 92.1 miles
Driving time: Around 1 hour and 50 minutes
Lost Maples State Natural Area proves that Texas does have four seasons. An area famed for its stunning fall foliage, it is also a wonderful place to visit any time of year. From hiking, camping, fishing and birding, the natural park offers a gorgeous setting for outdoor adventure.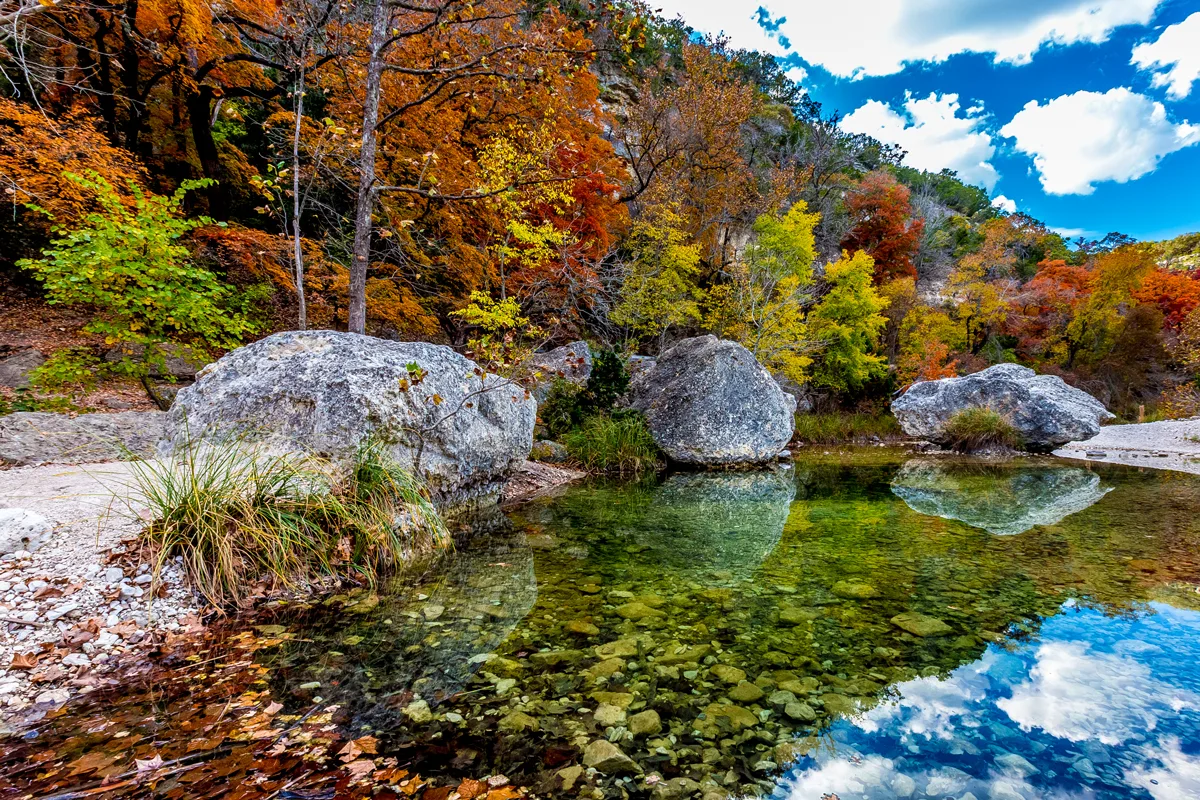 The fall foliage peaks in the first two weeks of November, but visit any time of year to enjoy abundant wild­flowers, steep canyon walls and the scenic Sabinal River. You can find up-to-date fall foliage reports here.
Wimberley
Distance from San Antonio: 63.1 miles
Driving time: Around 1 hour and 15 minutes
In recent years, Wimberley has really made a splash as one of the most interesting day trips in the Texas Hill Country.
Set among some of texas Hill Country's most beautiful scenery, the colourful town of Wimberley has a fresh and modern artisan vibe, incredible food and wine scene, and an atmosphere abuzz with something always happening.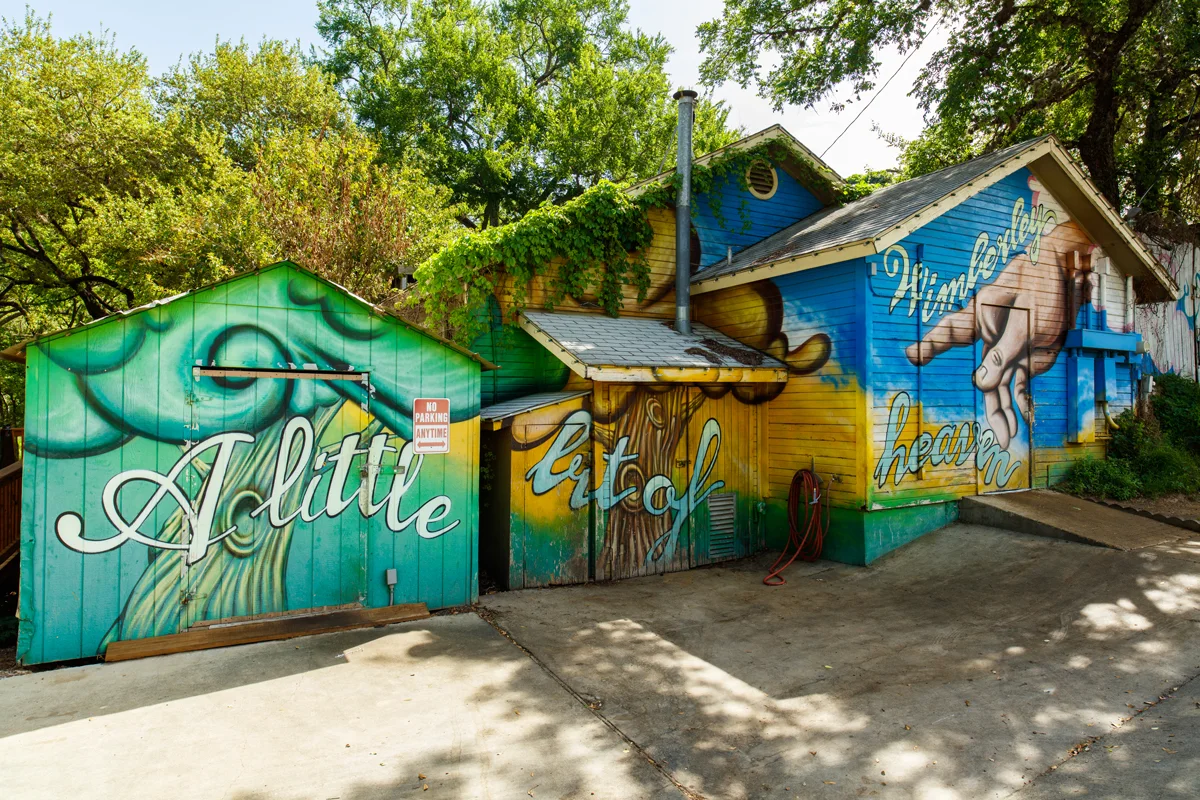 Wimberley is also famous for some of Texas's most beautiful swimming holes. Jacob's Well and Blue Hole are two of the most popular. Blue Hole, voted the best in Texas, is surrounded by ancient cypress trees; you will often find live performances on its grassy shores. Jacob's Well is a reservation-only swimming hole and one of the longest underwater caves in Texas at 140 feet deep. Don't worry; you won't go into the cave, but there is a short 15-minute hike over rocky terrain.
For epic views over texas hill Country and landscapes of cedar, cactus, and wildflowers, do the short climb up the 221 limestone steps to Old Baldy.

Schulenburg
Distance from San Antonio: 102 miles
Driving time: Around 1 hour and 50 minutes
A charming town of German and Czech heritage where you'll find a welcome abundance of real deal German sausage and schnitzel, the Texas Polka Music Museum, and a fascinating collection of painted churches. And if model airplanes are your thing – there's a museum for that as well – the Stanzel Model Aircraft Museum honoring the top model aircraft brand in the world.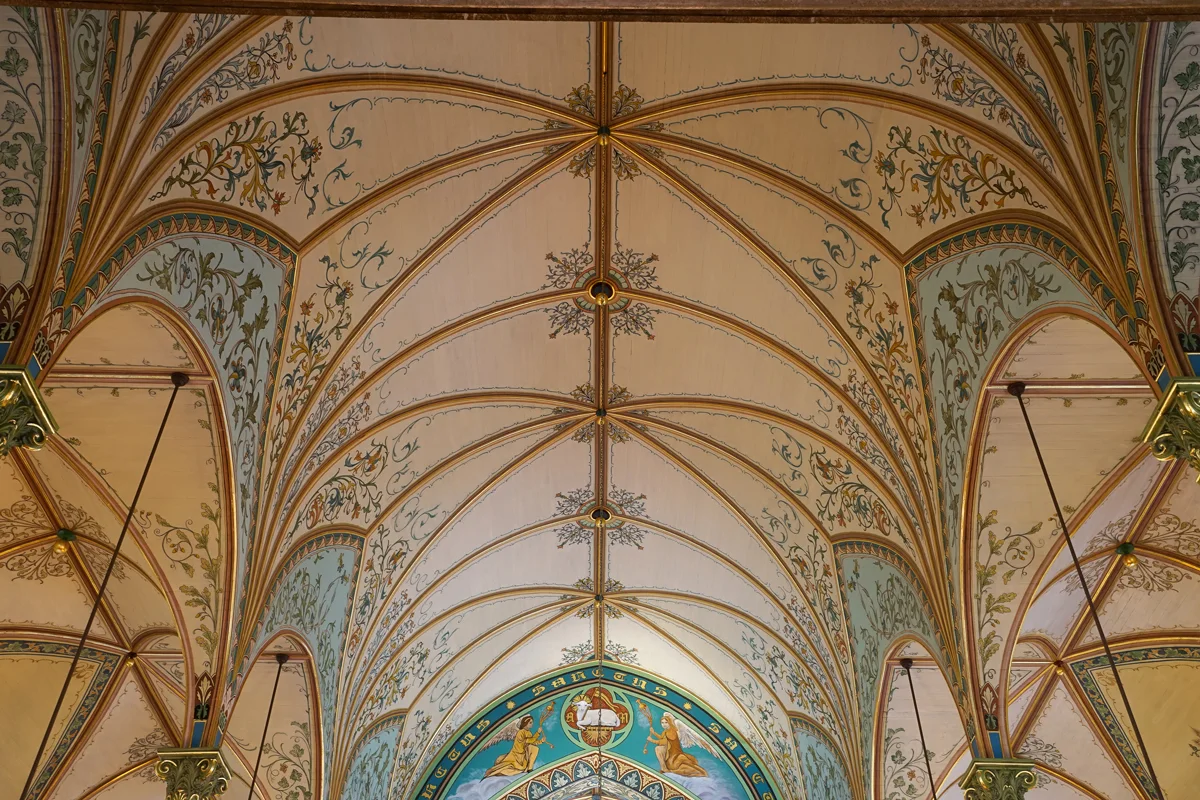 When German and Czech settlers immigrated to Fayette County in the 1800s, they bought their culture and faith with them. They set about building churches to resemble those of their home countries in Europe. These "Painted Churches" are relatively unremarkable from the outside, but the interiors are decorated with ornate gilded altars and frescoes to rival the most beautiful churches in Europe.
Head to the City Meat Market for some fantastic German sausage and Momma's at Sengelmann Hall for the best schnitzel. Sengelmann Dance Hall and Restaurant dates back to 1894. Not only known for great schnitzel, head there on Wednesday night for some good old Texas Polka music and dancing.