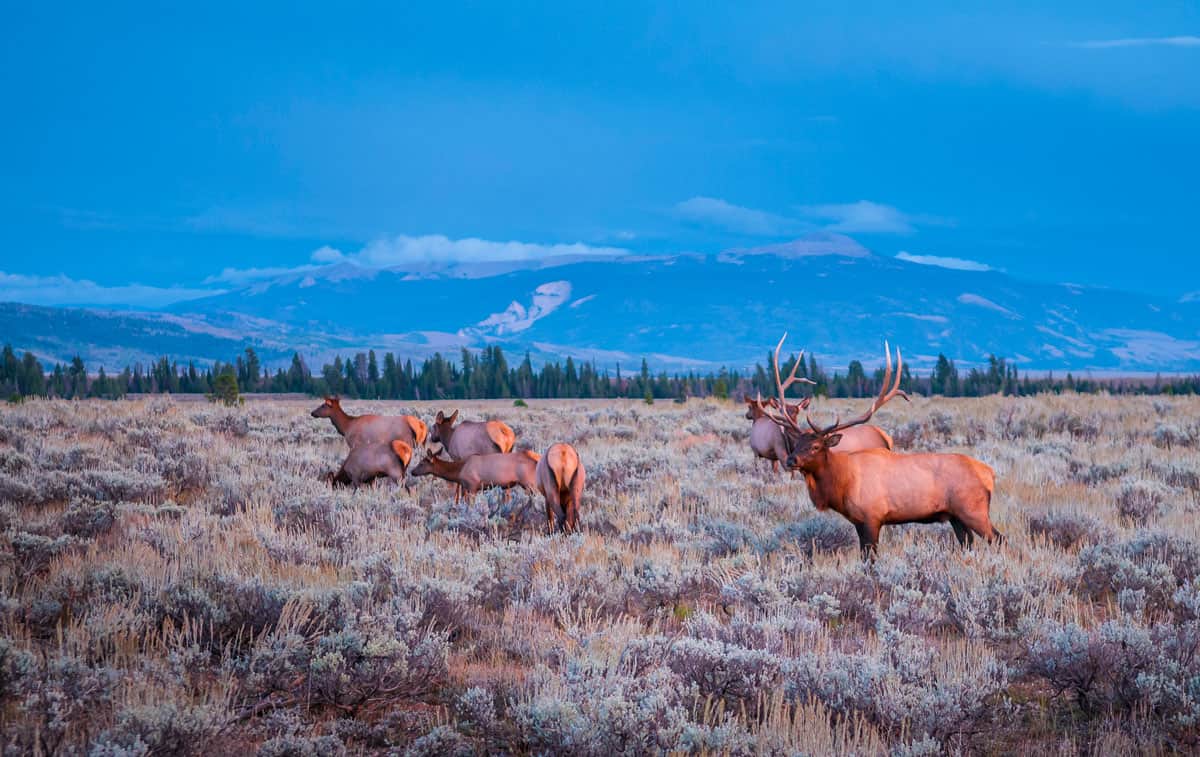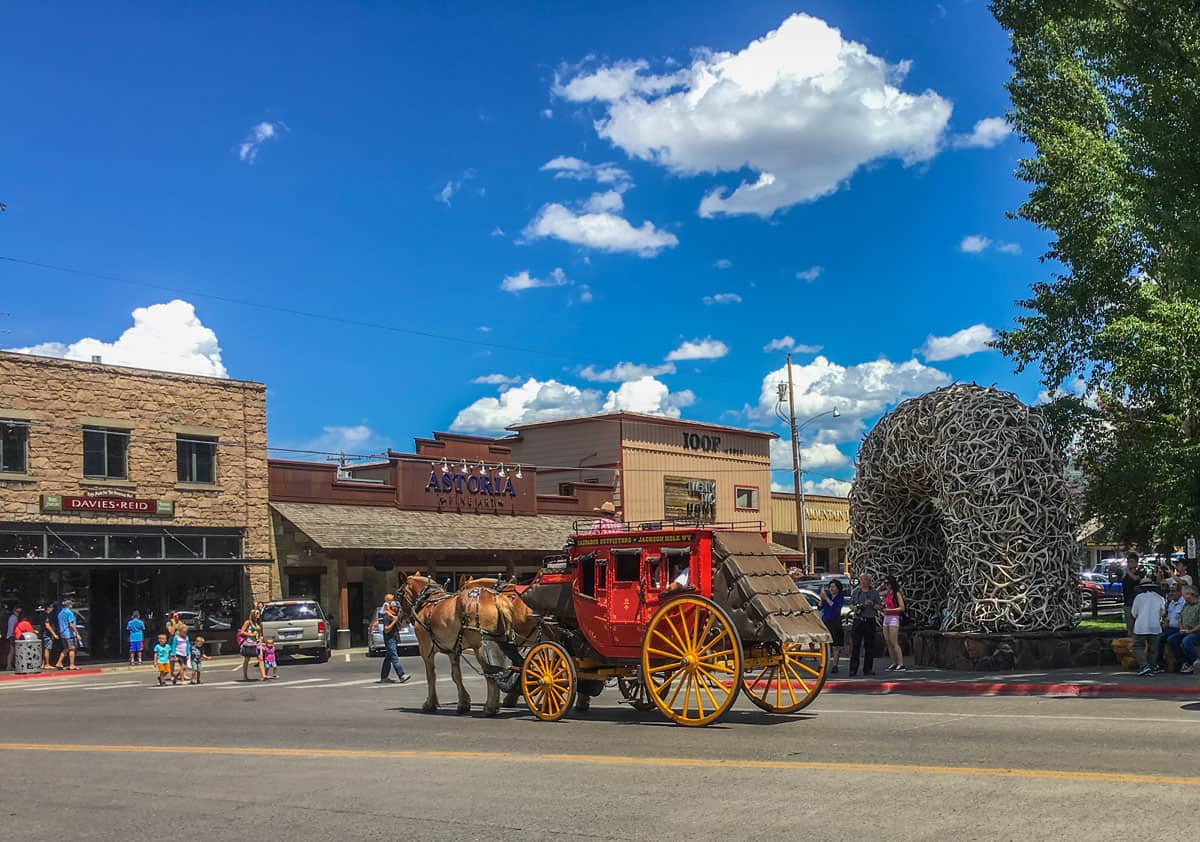 Things to do in Jackson Hole in Winter
Skiing and Snowboarding in Jackson Hole
Undoubtedly one of the most popular things to do in Jackson Hole during the winter months is to take advantage of Jackson Hole's three ski resorts for some of the best skiing and snowboarding facilities in the US.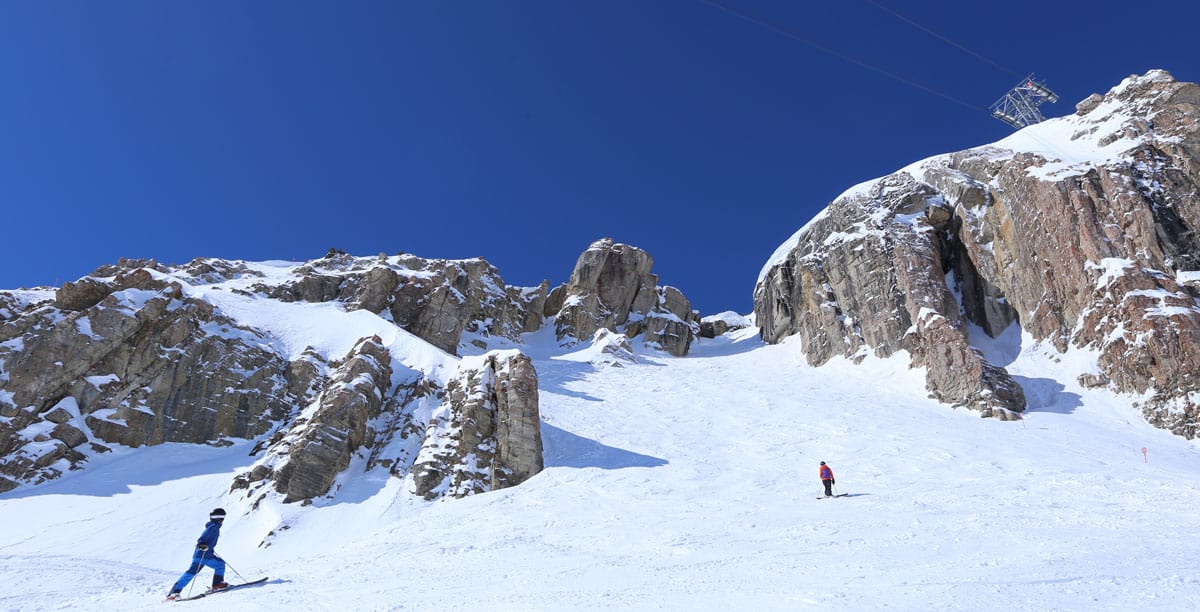 Jackson Hole Mountain Resort, the Grand Targhee Resort, and the Snow King Mountain resort offer runs suited to all proficiency levels, with around 50% dedicated to intermediate and beginner level.
As this is the most popular activity during the winter months, even with the laid back, uncrowded vibe these ski resorts are known for, it is essential to plan and book ahead.
Snowmobiling Jackson Hole
Self Guided Snowmobile Rentals
Snowmobiling in Jackson Hole is a favorite for those wanting to make the most of the incredible scenery and landscapes of Jackson Hole.
There are a number of snowmobile rental operators to choose from if you want to plan some self-guided snowmobile tours of the area.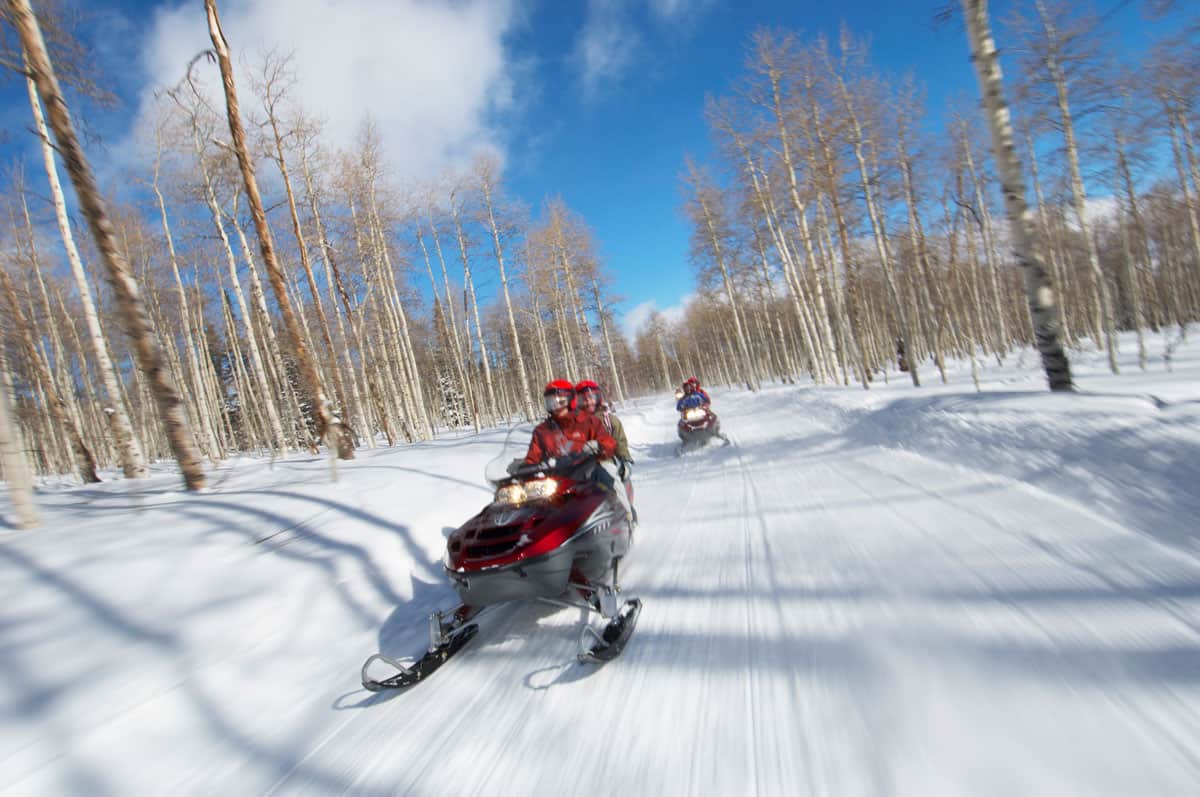 Guided Snowmobile Day Trips
For those wanting a truly unique adventure, explore Yellowstone National Park or the Grand Teton Park on a snowmobile as part of a guided day tour. Do note that access to both parks by snowmobile is limited to guided tours only.
Hot Springs, Jackson Hole
Jackson Hole Valley is home to several hot thermal springs. Much like the hot springs in Mammoth Lakes, you will find several man-made hot springs carved out of the ground so bathers can easily enjoy the therapeutic warm waters.
Accessible year-round, there is nothing quite like taking a dip in the soothing warm waters during the chilly winter months.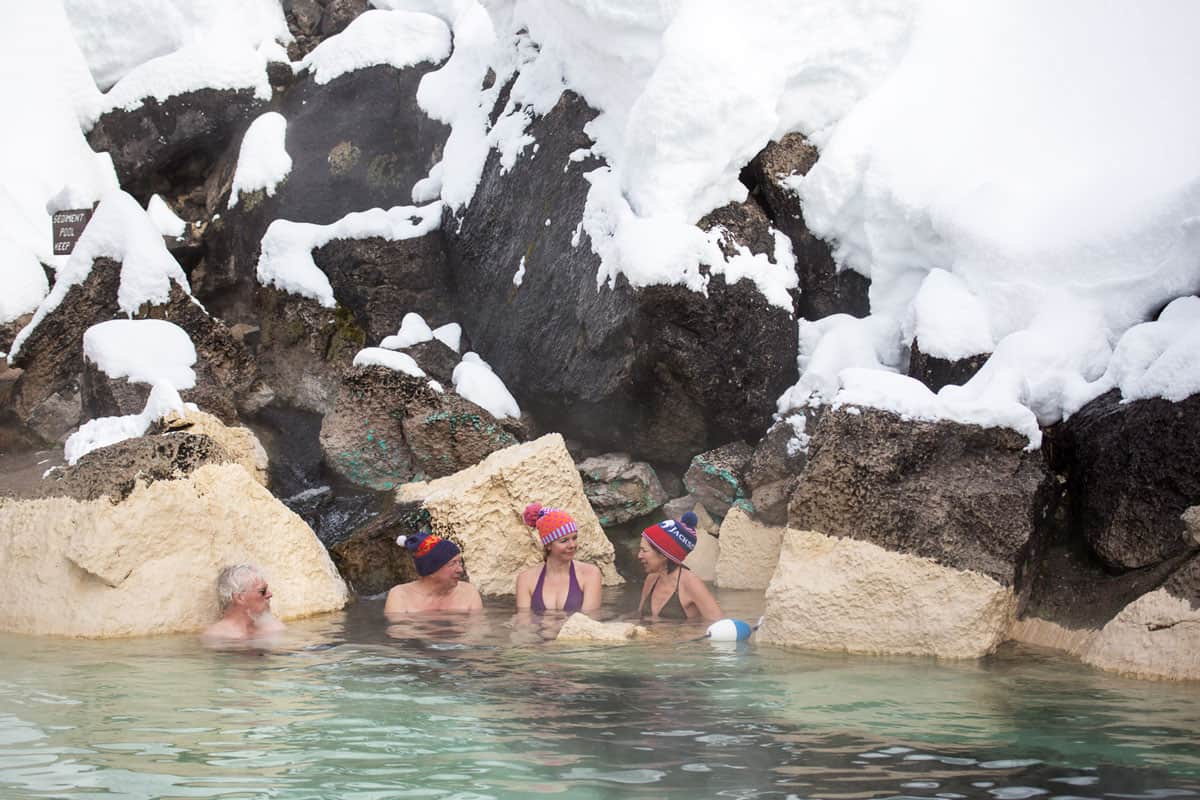 Granite Hot Springs is one of the more popular springs and boasts a natural pool with temperatures of around 110 Fahrenheit almost all year round. Be aware that this spring is only accessible in the winter months via snowmobile or as part of a dog sled tour.
Astoria Hot Springs is another good choice. Initially established in the 60s, it fell into disrepair but reopened in 2020. Located 15-miles south of Jackson, it has five natural hot pools to choose from. Book ahead as entry is limited on a per session basis.
When planning your hot springs visits, enquire with the tourist center or your hotel ahead of time and only visit designated hot springs open to the public. Visiting non-designated springs may be both dangerous and/or illegal.
Fat Tire Biking
For a truly unique experience, why not give Fat Tire Biking a whirl. These bikes are suitable for off-road terrain and great on the snow, perfect for staying active during the winter months. Staff at the bike rental shops in town can suggest trails and maps that will help you plan your own guided tour.
If you've never biked before or consider yourself a beginner, you can opt for a guided biking tour. Teton Mountain Bike Tours offers guided tours through the National Elk Refuge and the Grand Tetons.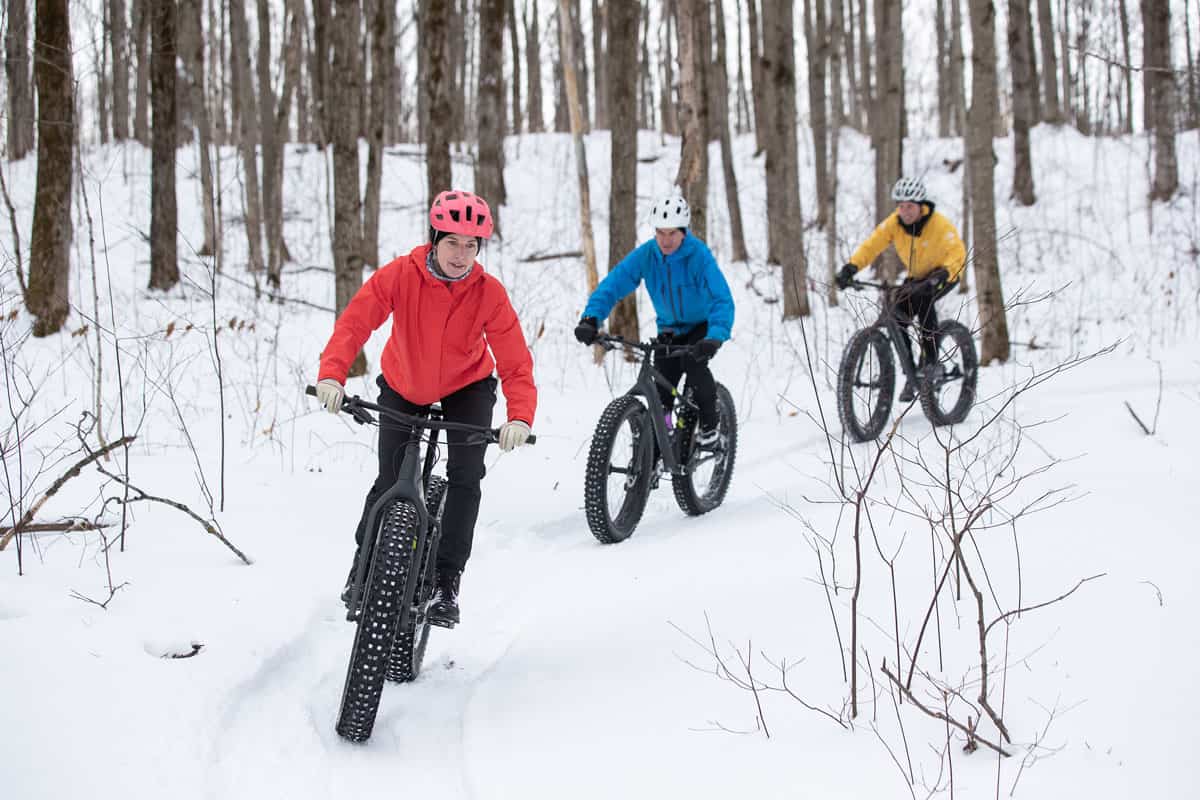 Enjoy a Sleigh Ride
What can be more magical than a guided sleigh ride, transporting you to a bygone Western era taking in the snow-covered landscape and wildlife of Jackson Hole?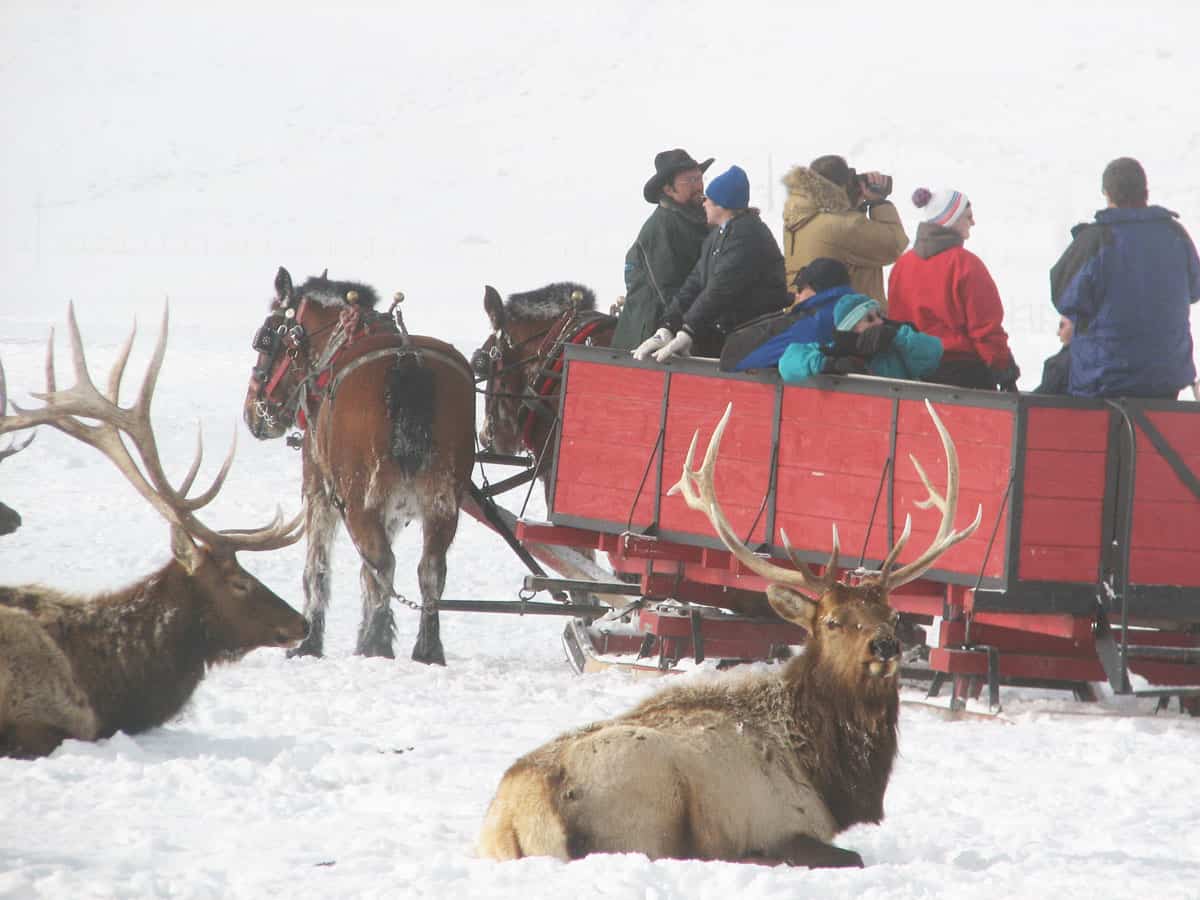 From December to April, visitors can enjoy 1-hour horse-drawn sleigh rides passing through the National Elk Refuge, where you can witness the thousands of elk that migrate here for the winter months.
Although reservations aren't needed, it is advised due to popularity. Expect to pay around $27 per adult and $15 for children aged 5-12 years old.
Dog Sledding Jackson Hole
Thrill-seekers will love the full-day or half-day dog sledding adventures in Jackson Hole. Why not take advantage of a full-day tour and tick two activities off your list.
The tour starts at around 8 am and makes its way through the beautiful forested wilderness allowing you to soak up the area's natural beauty, before stopping off at the Granite Hot Springs. Here, you'll have some time to swim in the warm thermal waters before being treated to a lunch with soups and hot drinks included, then returning and arriving back in town at 16:00 pm.
Along the way, be on the lookout for wildlife including elk, bald eagles, bighorn sheep, and moose.
Things to do in Jackson Hole in Summer
While some of the winter activities are also possible in summer, such as the Fat Tire Biking and hot springs, there are certain things to do in Jackson Hole that are best in summer.
Hike the National Parks
Jackson Hole is worth visiting come snow or shine, but the summer months offer visitors the chance to enjoy some of the best hiking in the US on the stunning trails and hikes on offer at both Grand Teton National Park and Yellowstone National Park.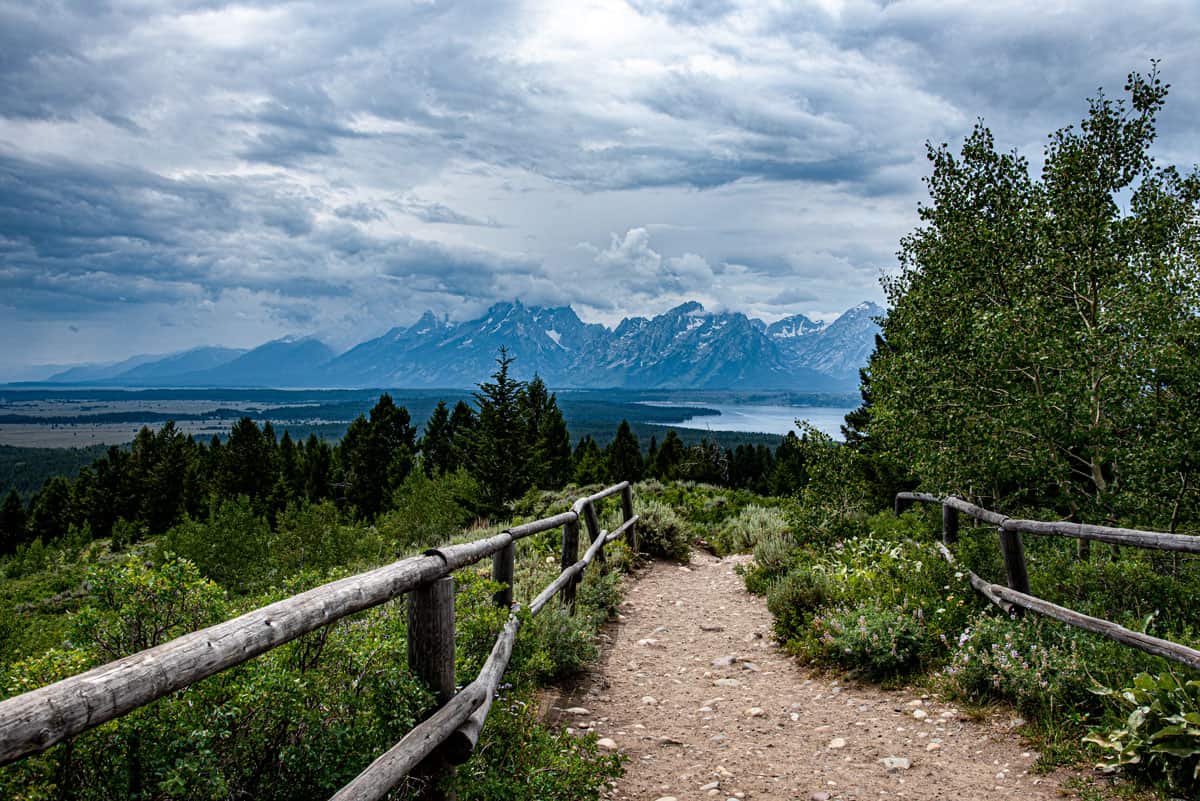 Grand Teton National Park is located only 7 miles from Jackson whilst Yellowstone is just over an hour's drive away.
Apart from hiking, visitors can also book a range of wildlife and day tours to both parks to make the most of the region's incredible ecosystem and wildlife.
Snow King Mountain Summer Activities
Looking to entertain the entire family? Families traveling with children will love the fabulous selection of Jackson Hole summer activities on offer at Snow King Mountain.
These include the Treetop Adventure Park, the Alpine Slide, the Cowboy Coaster, as well as the Scenic Chairlift that will have young and old entertained for hours.
Explore Downtown Jackson
Whether you decide to book your stay in Jackson or not, exploring the charming Western-style town is an absolute must. The streets are packed with great restaurants, saloons, shops, and not to forget the famous antler arch, one of Jackson Hole's most photographed attractions.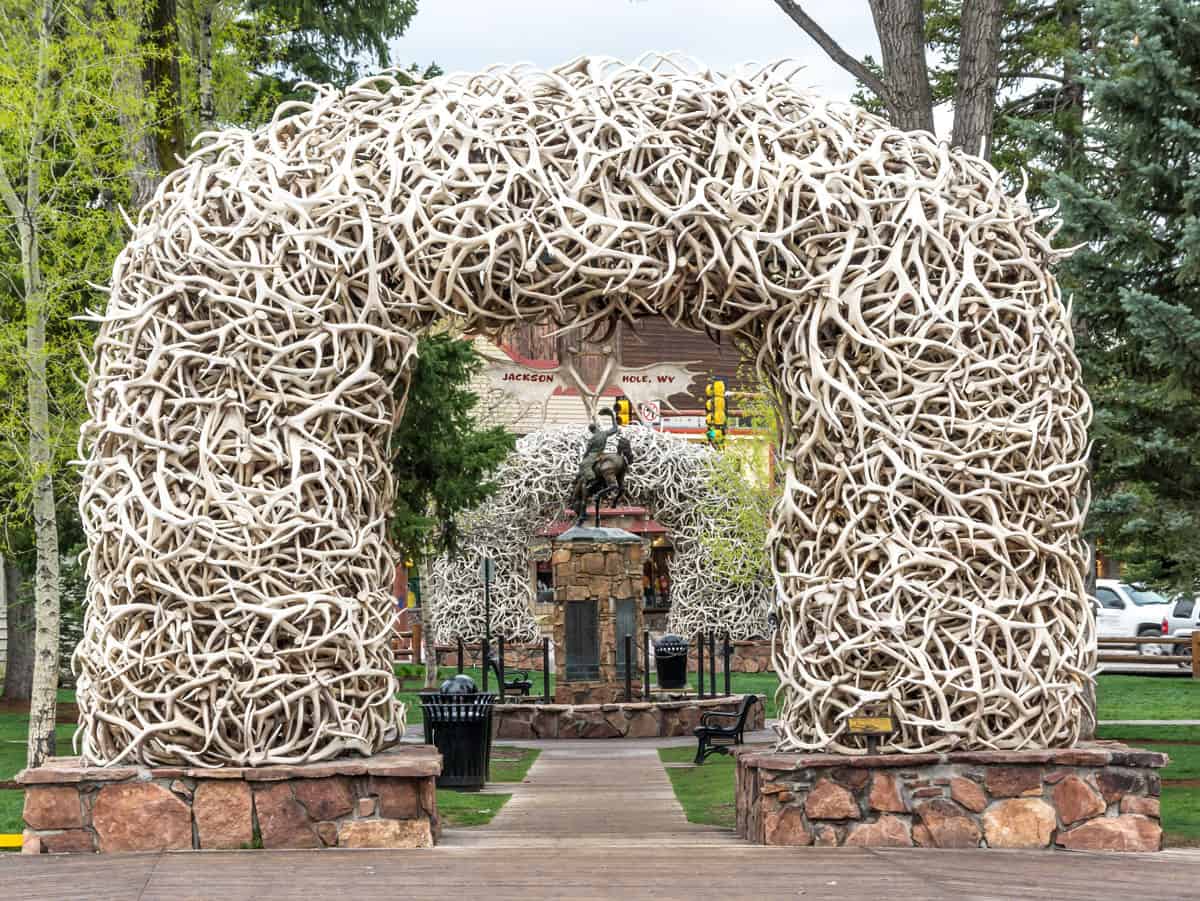 Jackson Hole Festivals and Events
Jackson springs to life with an endless series of events, festivals, and fairs during the summer months. These include the Grand Teton Music Festival, the ElkFest, the Fourth of July Parade, and the Town Square Shootout, to name a handful.
Be sure to check out the Jackson Hole Chamber of Commerce's Events Calendar for events taking place during your visit.