Morocco's most popular destination, Marrakech is a beautiful frenzy visitors either love or hate. The UNESCO city with an ancient heritage and French influences captures the imagination with a heady array of sights, smells and flavours.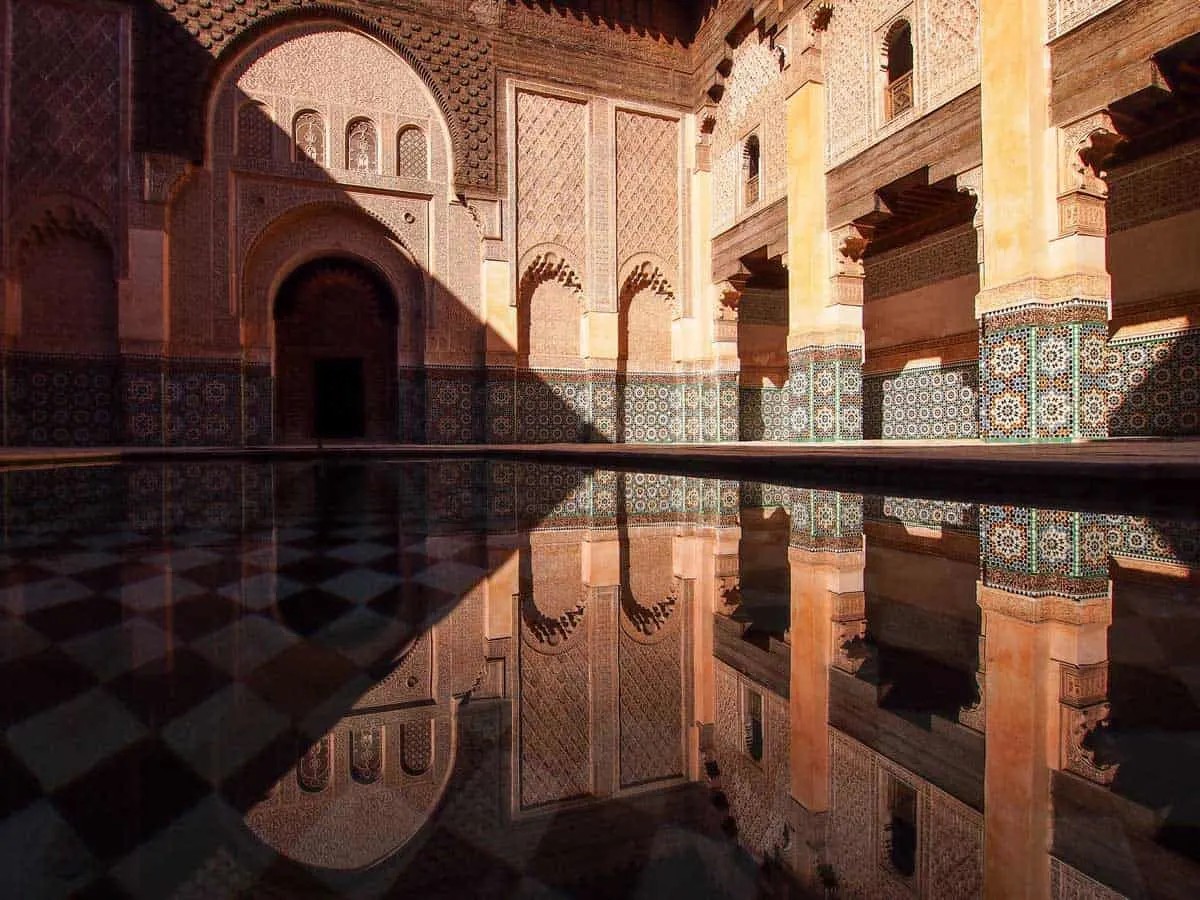 There is no doubt, Marrakech has a reputation for overwhelming first-time visitors. The Red City is a testament that each Moroccan city has its own style and unique spin on a Moroccan adventure.
We put together a guide on the best things to do in Marrakech but felt it was also important to put together a guide with travel tips for Marrakech. What to expect, how to plan and equally as important – what to avoid in Marrakech to make your visit to the Red City memorable.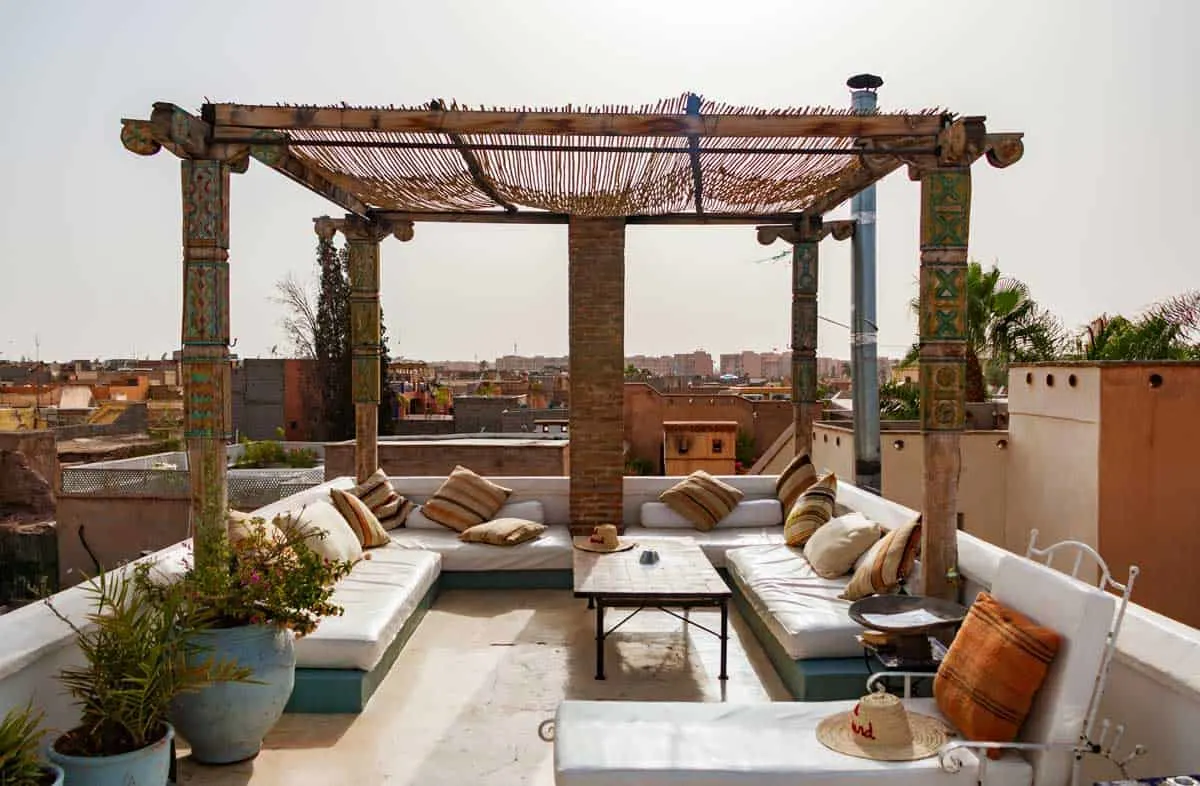 Always Agree on the Rate Before Getting in a Taxi.
Even if your accommodation negotiates a cab fare for you during your stay, make sure you agree with the driver before getting in the cab on the rate. It is not uncommon for taxi drivers to make up an overinflated fare on arrival if you haven't agreed in advance. If they won't agree on a negotiated fare, don't get in.
Getting a Taxi to Your Accommodation in the Medina
If you are staying in a riad in the medina, taxis will not take you directly to the door as the streets are too narrow. It is the same problem when visiting Fez. Arrange with the riad staff to meet you, and they will take you and your luggage to your riad.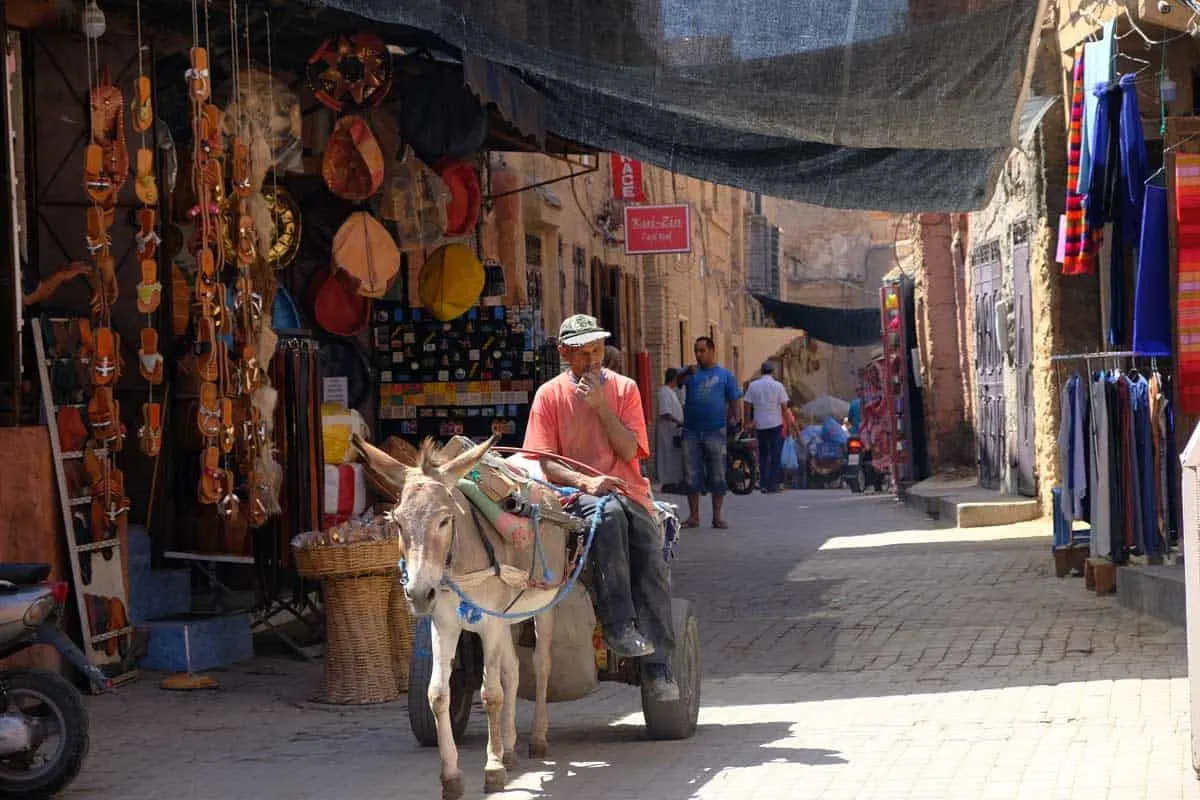 ---
---
What to Pack for Marrakech
This is by no means an extensive packing list for Marrakech; merely are a few items you may want to remember to pack to make your trip more enjoyable. You can read or complete packing list for Morocco here.
---
---
---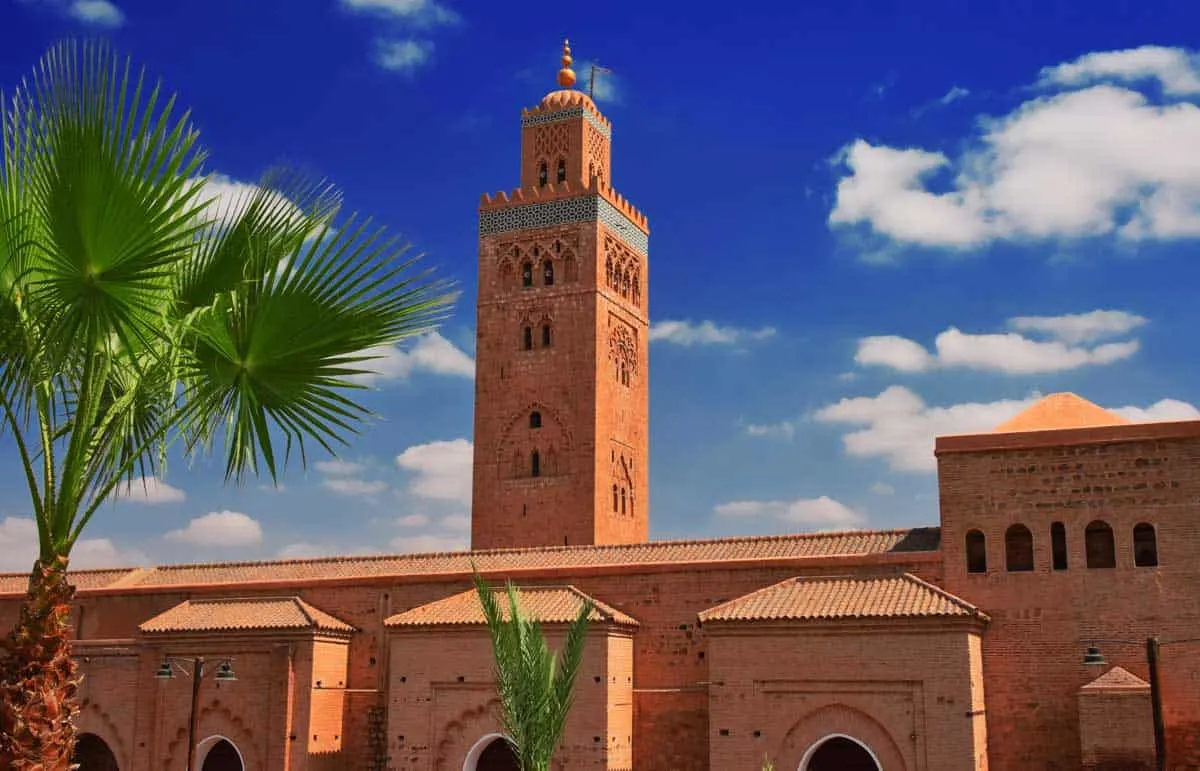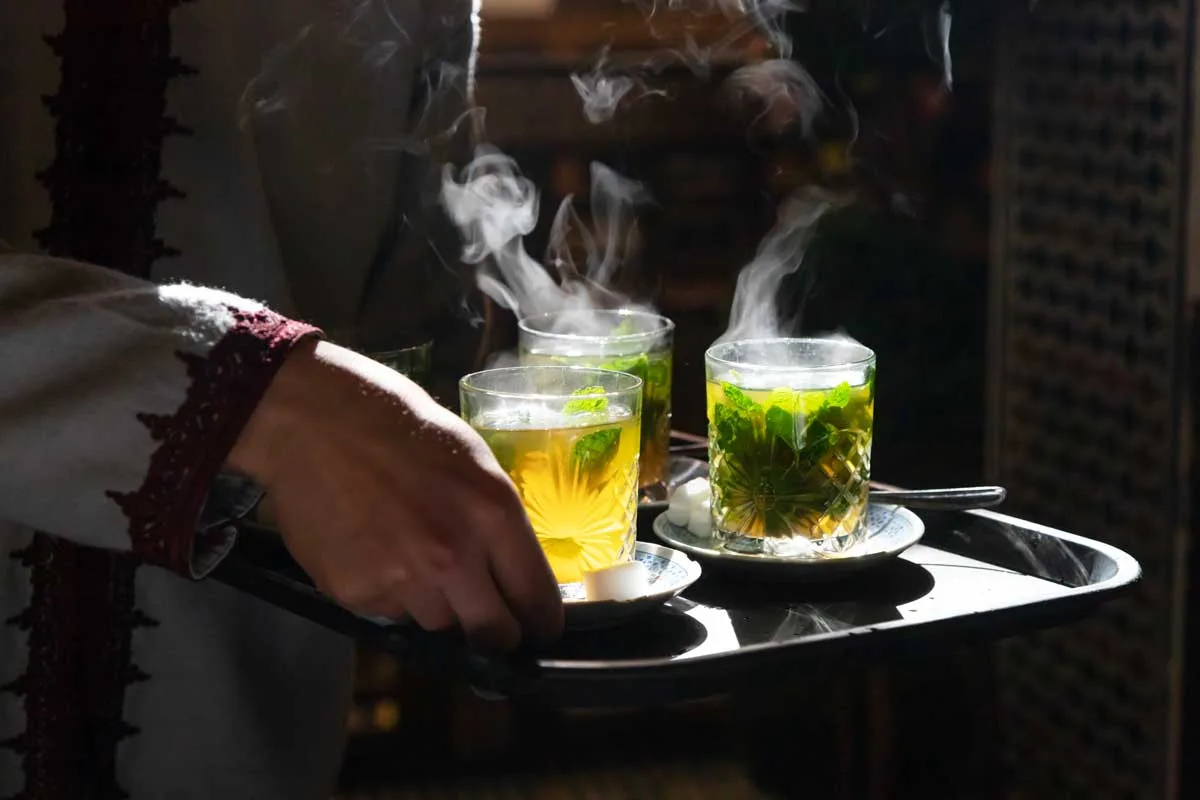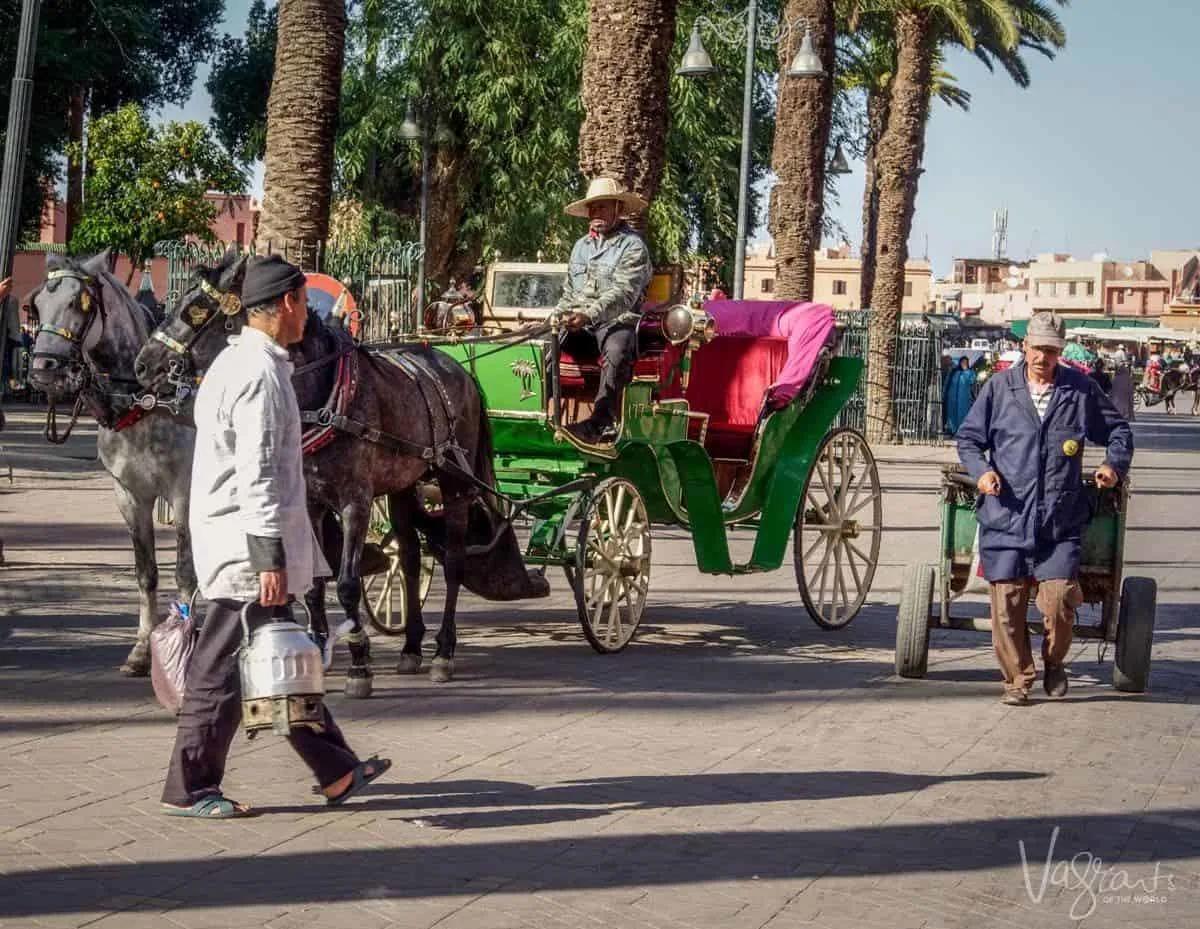 After dark, Jemaa el Fna has been dubbed the Greatest Show on Earth when the square lights up in a flurry of the exotic. However, it is in the most exotic where Jemaa el Fna loses its charm. Snake charmers, chained dancing monkeys and birds of prey are kept in horrifying conditions to use as photo props for tourists. You will also find cages of wild species for sale, as well as animal parts and skins.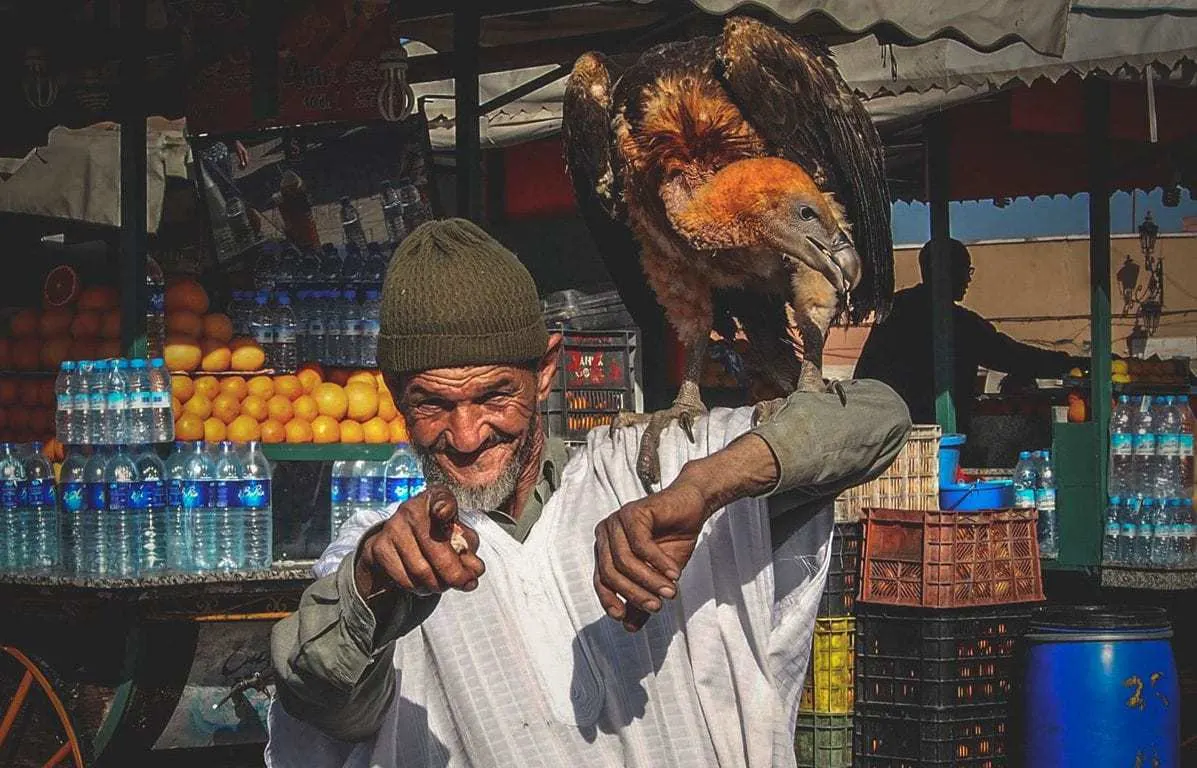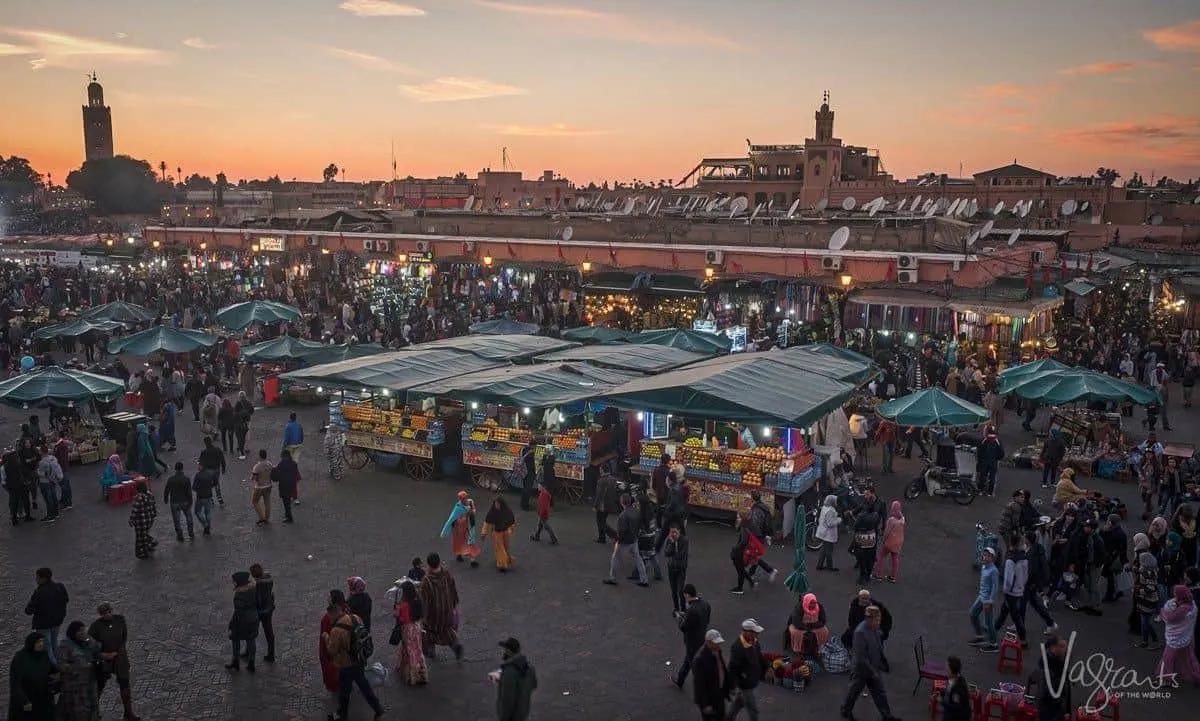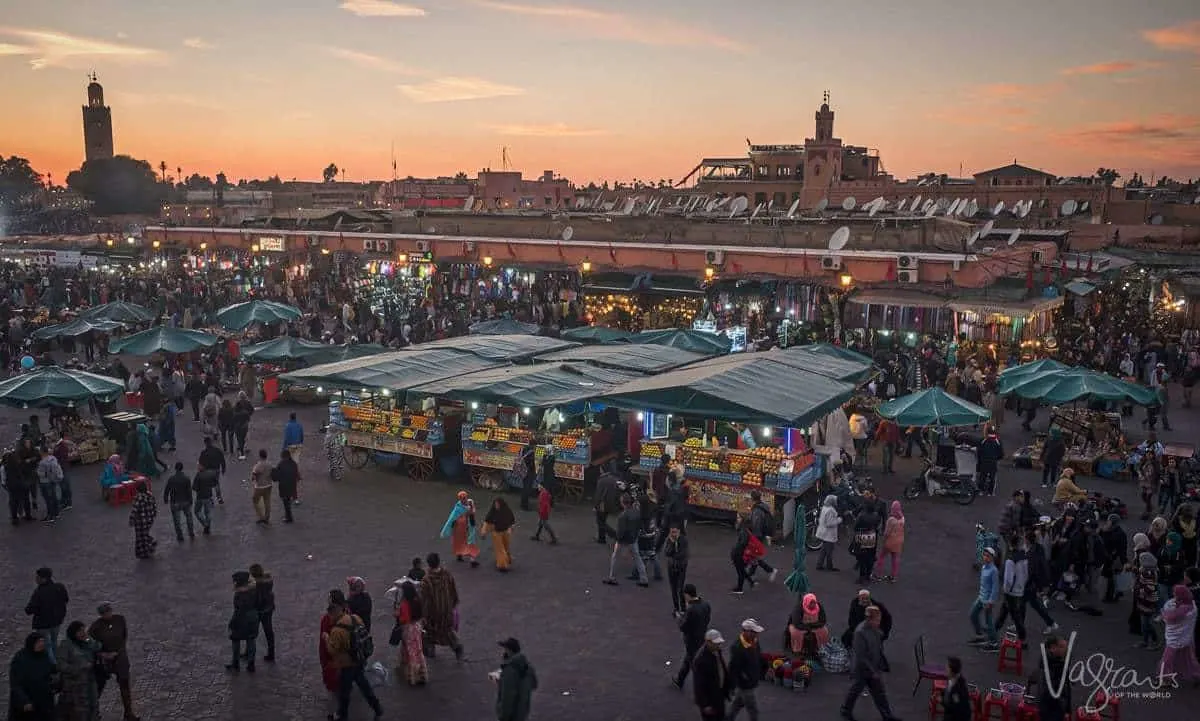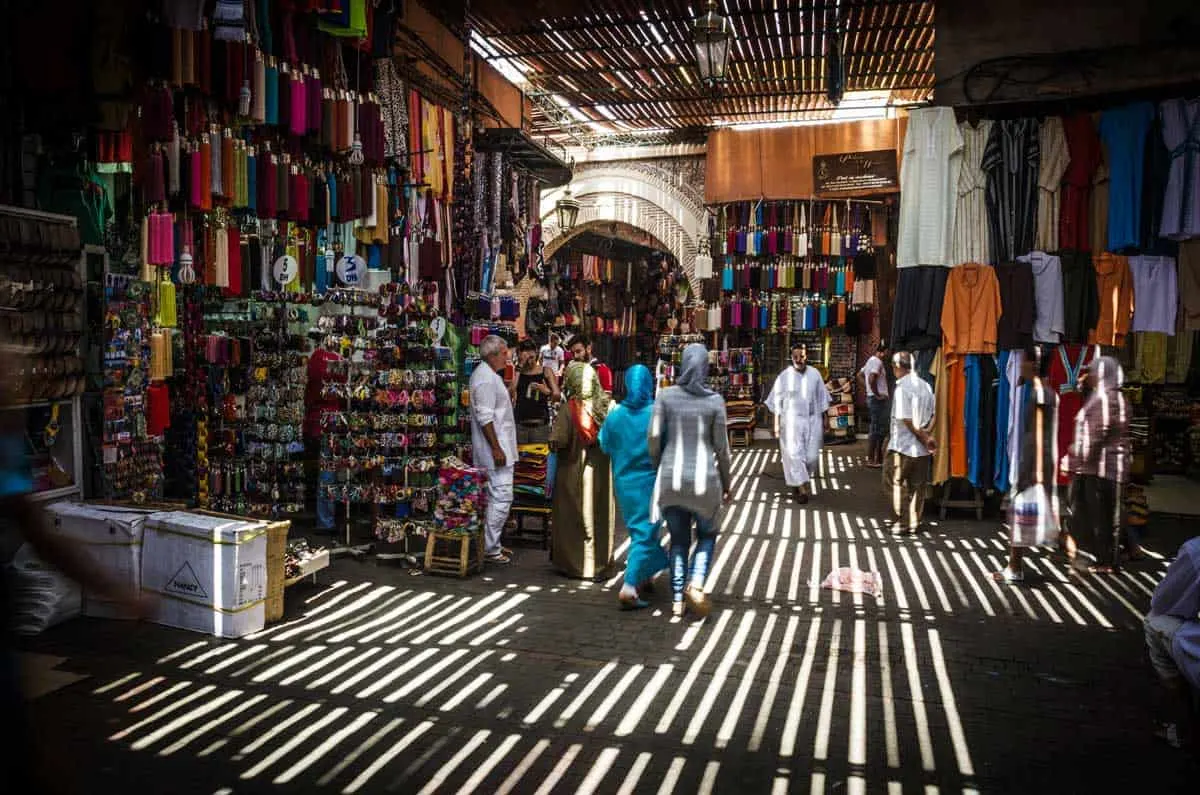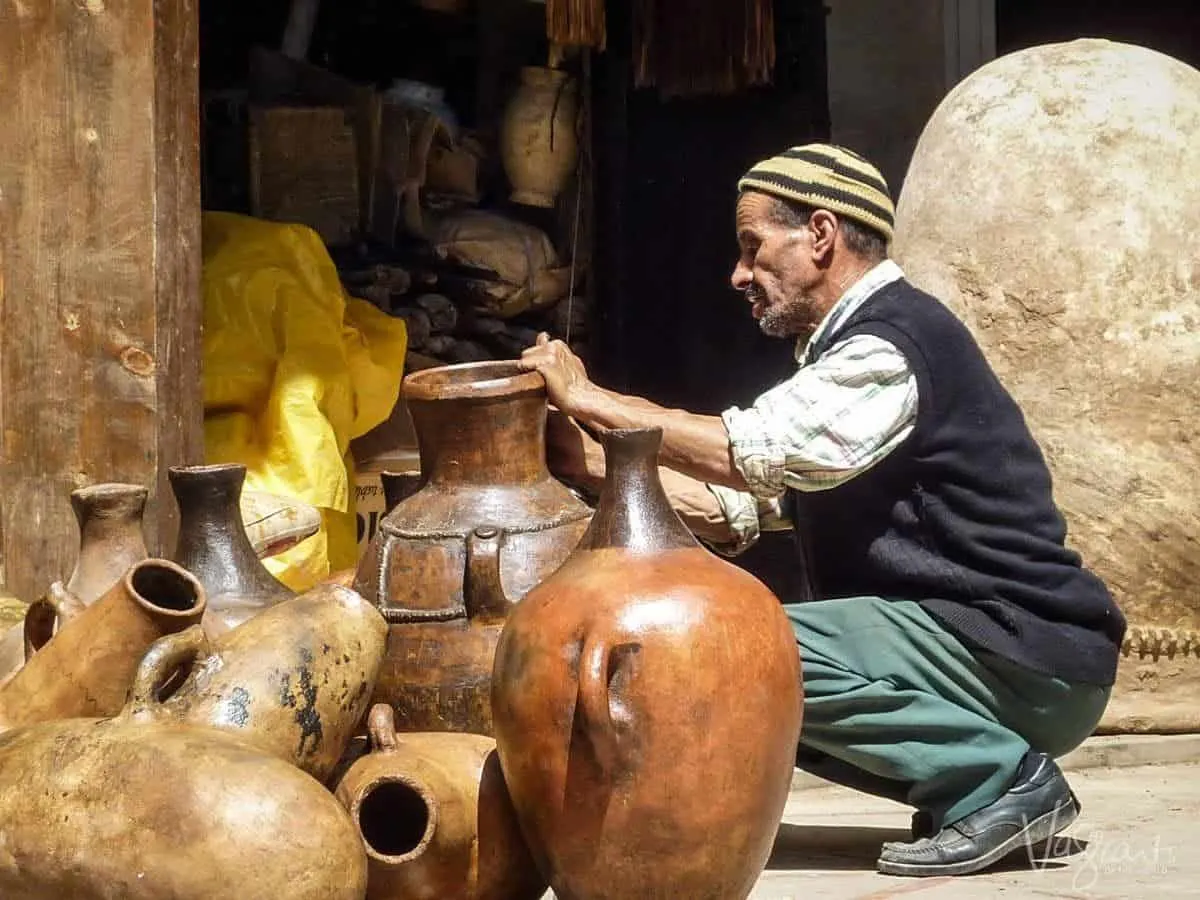 It is such a problem now even Moroccans find themselves targets to the point they call the city Marrakech Arnakech – A rhyming nickname that translates to Marrakech Mafia. You need to be wary of some of the more prevalent scams in Marrakech and how to avoid them.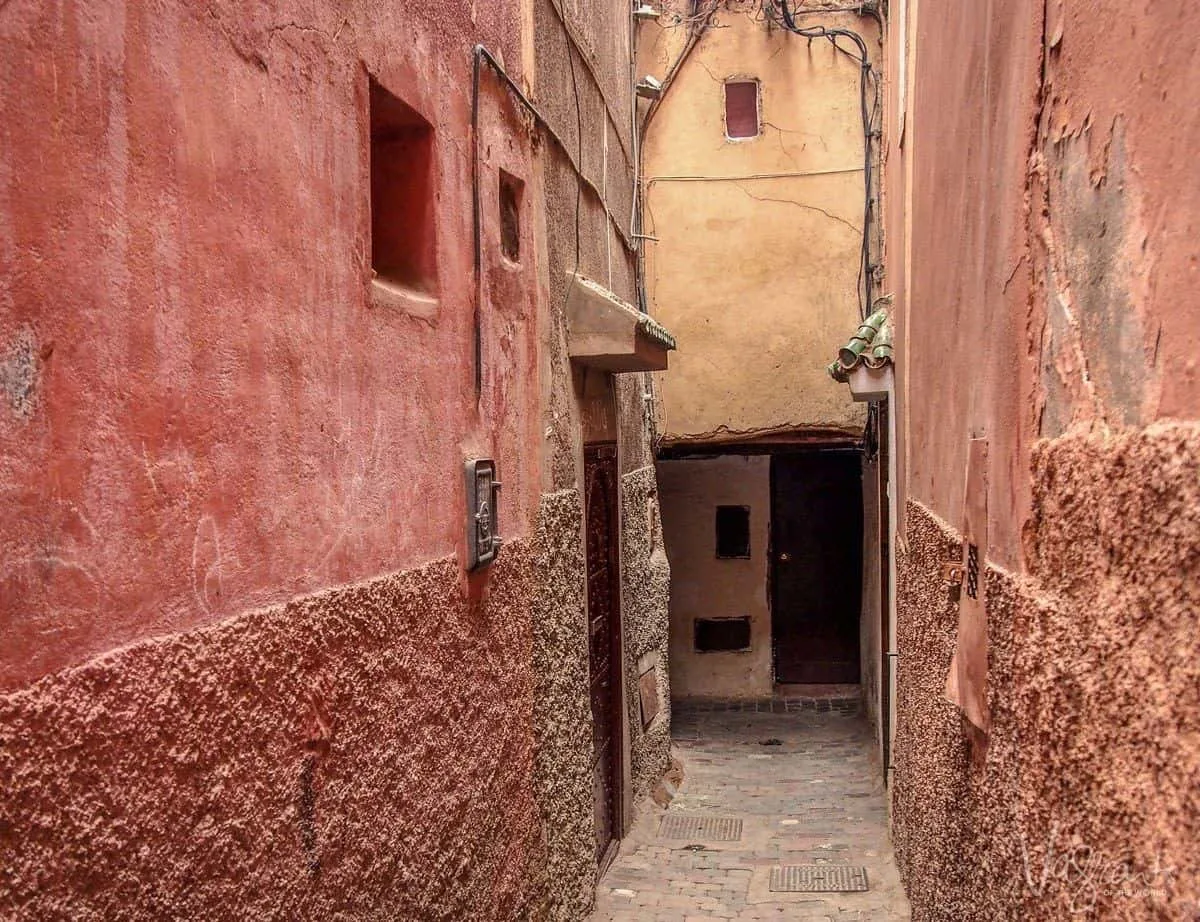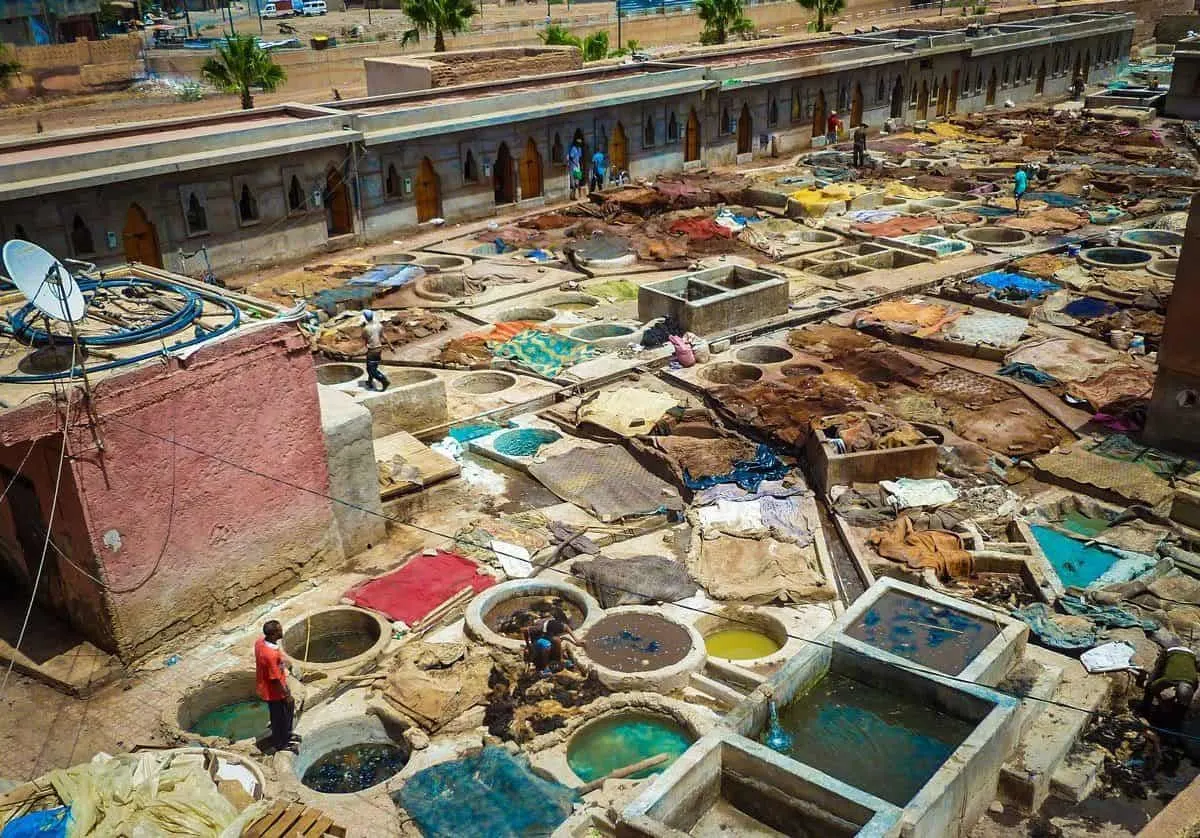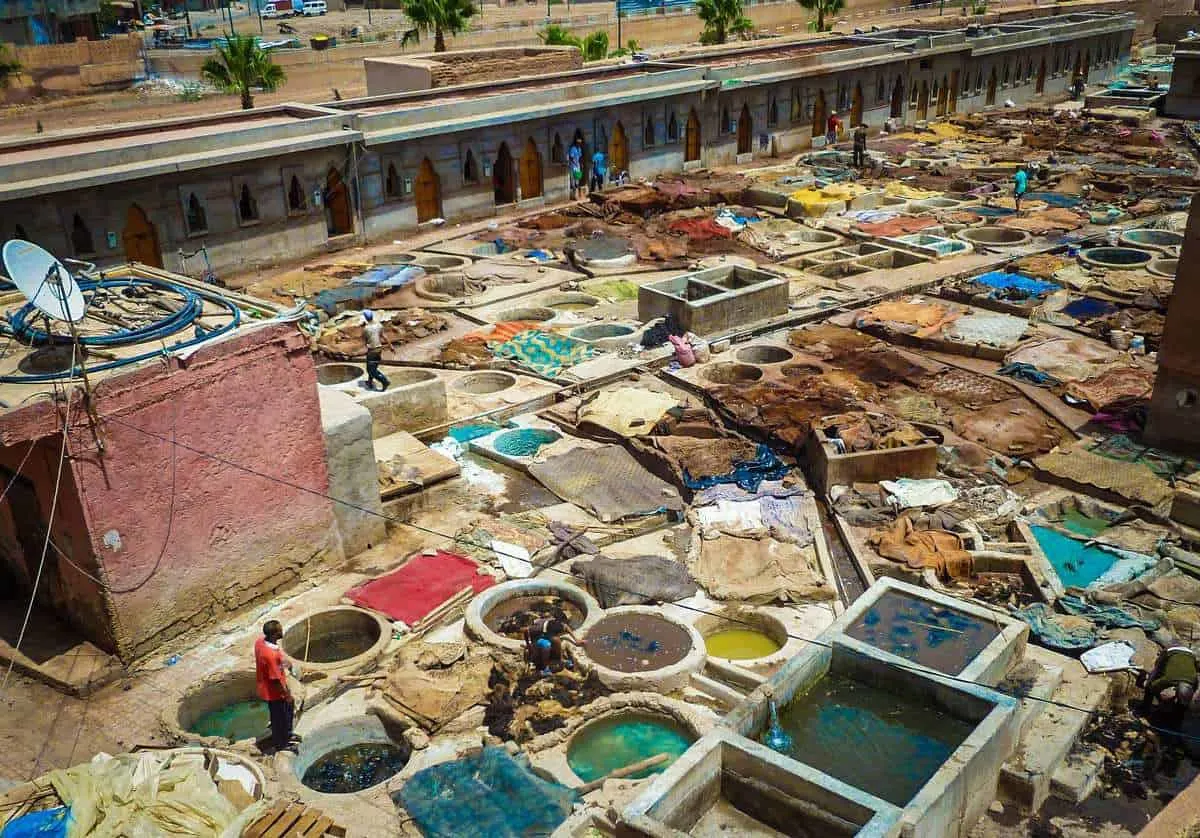 You can read here about six of the more common scams in Marrakech and how to avoid them.
Petty Crime in Marrakech Be Wary of Pick Pockets.
In addition to keeping your guard up for scams, you are always going to have to be wary of common pickpockets. Be mindful in crowded areas or in situations where people try to crowd you or distract your attention.
A vendor may start waving silk scarves in your face while his assistant keeps bringing more colours for you to look at. There is a chance under that rainbow of flowing scarves and distraction; someone may be in your pocket or purse.
The same goes for the streets. It is going to be hard to do but be aware of your surroundings and try and keep some personal space.
See our pick for the Best Pickpocket proof Clothing for Travel that doesn't make you look like a tourist.
If you want to stop and look at a guidebook or map, find a place where you can have your back to a wall and some open space around you. Don't let anyone distract you, especially if you are paying for something and have your wallet/purse out, or are looking in your bag or backpack.
Always have a good hold on your bag, a crossbody bag is best and ensures all zippers are securely closed. We always recommend a good anti-theft handbag or anti-theft backpack when visiting places like Marrakech.
You can read more here in our complete guide for anti-theft travel gear and how to keep your belongings safe while you travel.
---