While there is so much to do in Marrakech, many look to escape further afield to see more of Morocco after a few days.
Whether you're looking for a bit of reprieve from the chaos of the city or don't have the luxury of travelling further around Morocco, there are plenty of great day trips from Marrakech where you can uncover a different side of Morocco.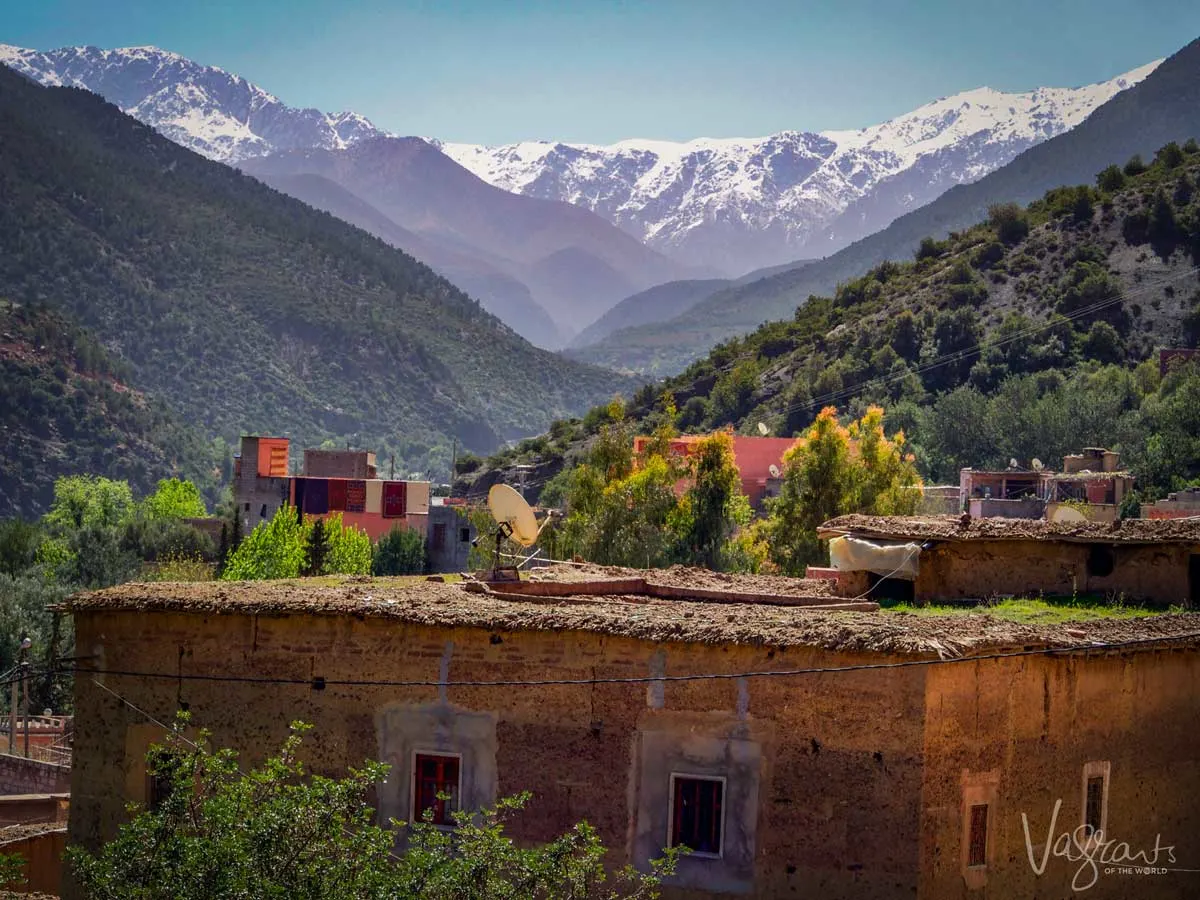 While not all Morocco's big-ticket destinations are readily accessible from Marrakech, the Red City still makes an excellent base for exploring Morocco.
Whether you wish to head to the nearby Atlas Mountains, the desert, or even the coast, there's plenty to do around Marrakech.
How Long to Spend in Marrakech?
As we talk about in our travel tips for visiting Marrakech, if you plan to see the highlights beyond Marrakech, you may want to plan for six to seven nights to allow for some of these fabulous day tours.
Self Guide or Tour
These day trips from Marrakech can be made with an organised tour or guide. Based on our experience in Morocco, a guided tour is the recommended option. All of the tours recommended here are based on what we believe to be the best experience and value for money.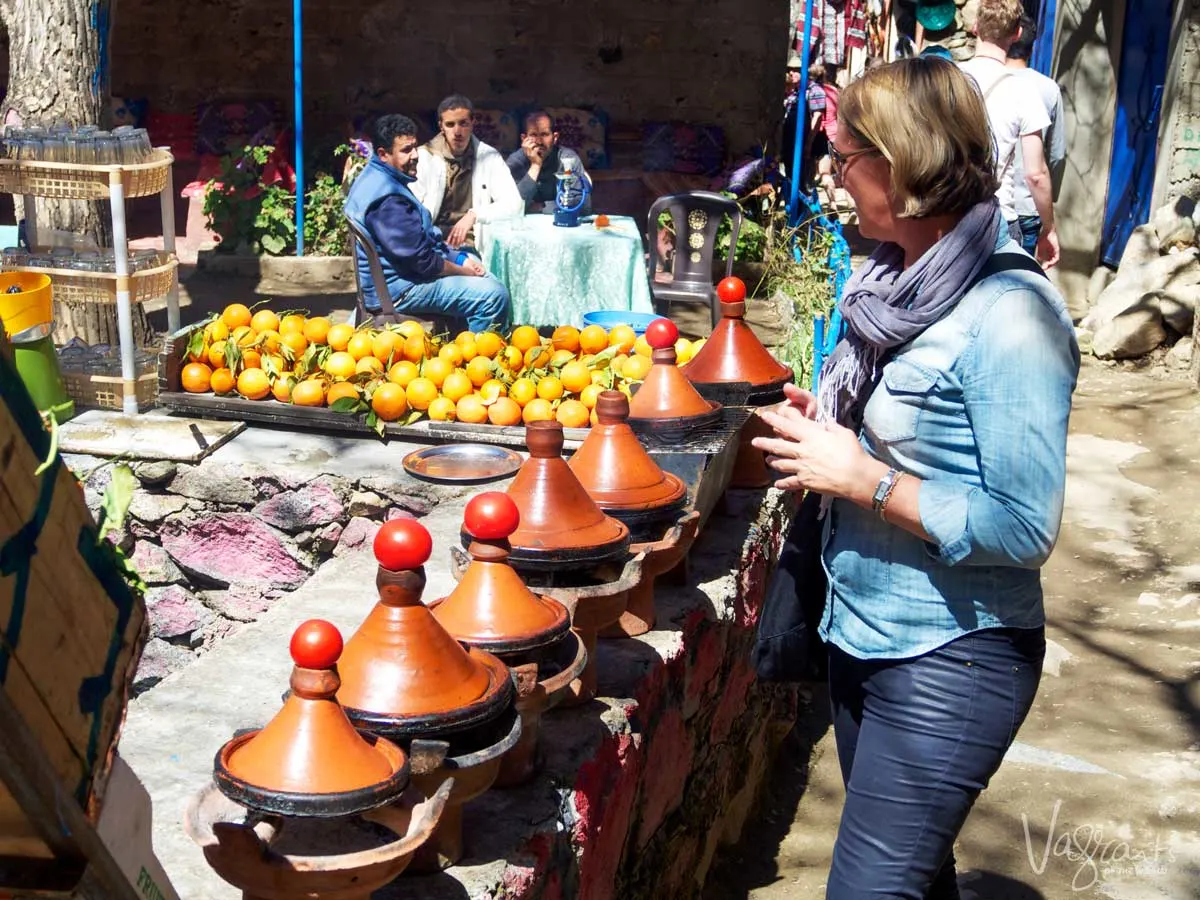 Alternatively, you can rent a car in Marrakech and self-guide. If you choose the self-guided option, consider how many days you will require a rental car in Marrakech and parking in relation to your accommodation.
Car rental in Morocco is also very affordable, especially for a compact – mid-size 4 door which is perfect for travel between and around cities.
Discover Cars have excellent car rental rates from the best local car rental companies in Marrakech with no fees and free cancellation. They also make searching and booking online very easy. Find car rental deals here.
Day Trips From Marrakech
Hot Air Balloon Adventure
Discover the true beauty of Morocco's magnificent landscapes as you rise from the foothills of the Atlas Mountains in a hot air balloon. While this is a slightly pricey adventure, it is a once in a lifetime experience you will never forget.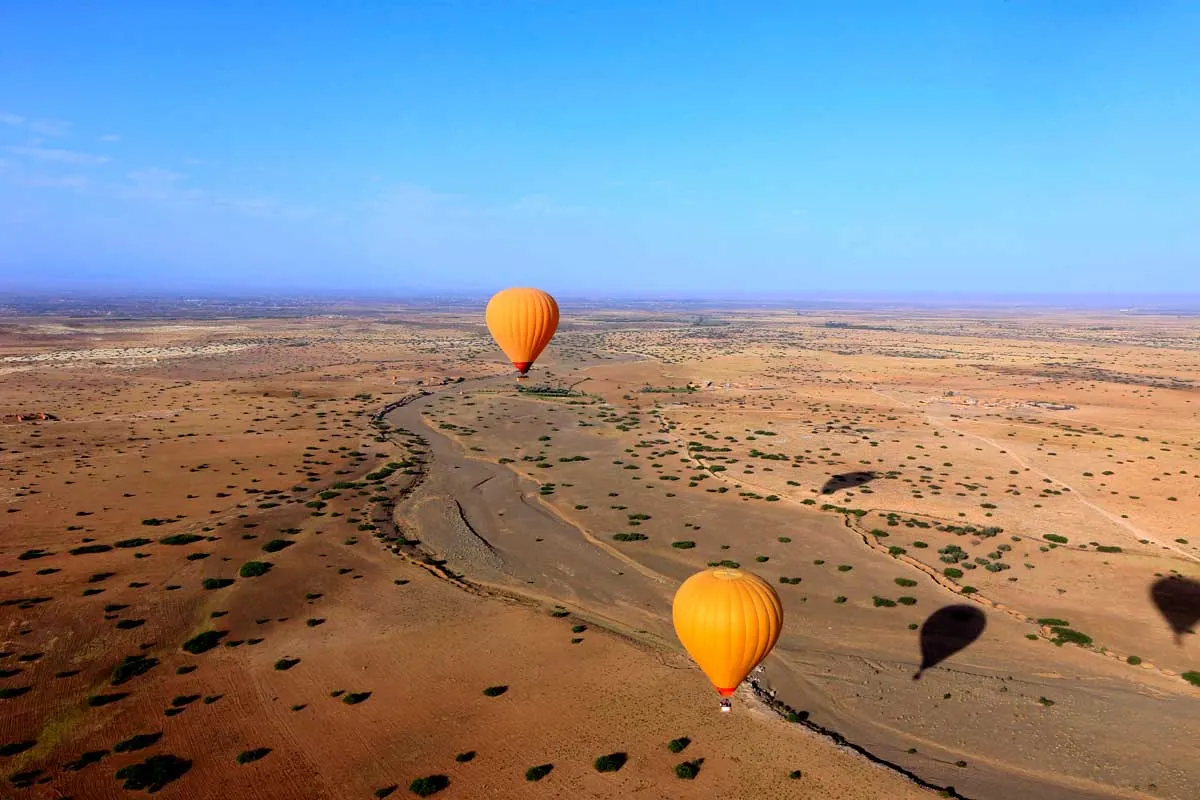 ---
Recommended Hot Air Balloon Tour
Atlas Mountains Hot Air Balloon Ride from Marrakech with Berber Breakfast and Desert Camel Experience
Only an hour from the centre of Marrakech, a 4×4 will transport you to the launch site for a pre-flight breakfast while the crew prepares your magnificent flying machine.
As the sun begins to rise, you will enjoy magnificent views of the Atlas Mountains, and the changing colours over the desert valleys from the spacious balloon basket.
After touchdown, retreat to a tent overlooking the mountains for a traditional Berber breakfast followed by a camel ride around the sandy landscape of the Palmeraie Desert. Return to Marrakech by 4×4.
Distance from Marrakech: 1 Hour
Tour Length: Approx 5 hrs (A very early start- Expect approx 6.00 am)
Inclusions:

Hotel transfers by 4×4
Hot air balloon ride
Pre-flight refreshments
Breakfast
Camel ride
Flight certificate
Stay Safe in Morocco
A few simple precautions can go a long way to ensure you and your belongings stay safe when you travel.
Our Safe Travel Guides have loads of tips on staying safe when you travel and guides to the best anti-theft travel gear.
---
Ourika Valley
Mountain villages and vibrant riverside restaurants. Hiking and Siti Fatma, the seven waterfalls.
---
A favourite retreat for Marrakech locals, Ourika Valley, is the perfect escape from the city's hustle. Only 1 hour from Marrakech, enjoy a scenic drive to the Atlas Mountains through mountain communities where Berber villages cling to the side of hills.
On the way, stop at women's argan oil co-operative and learn how the highly prized oil is made.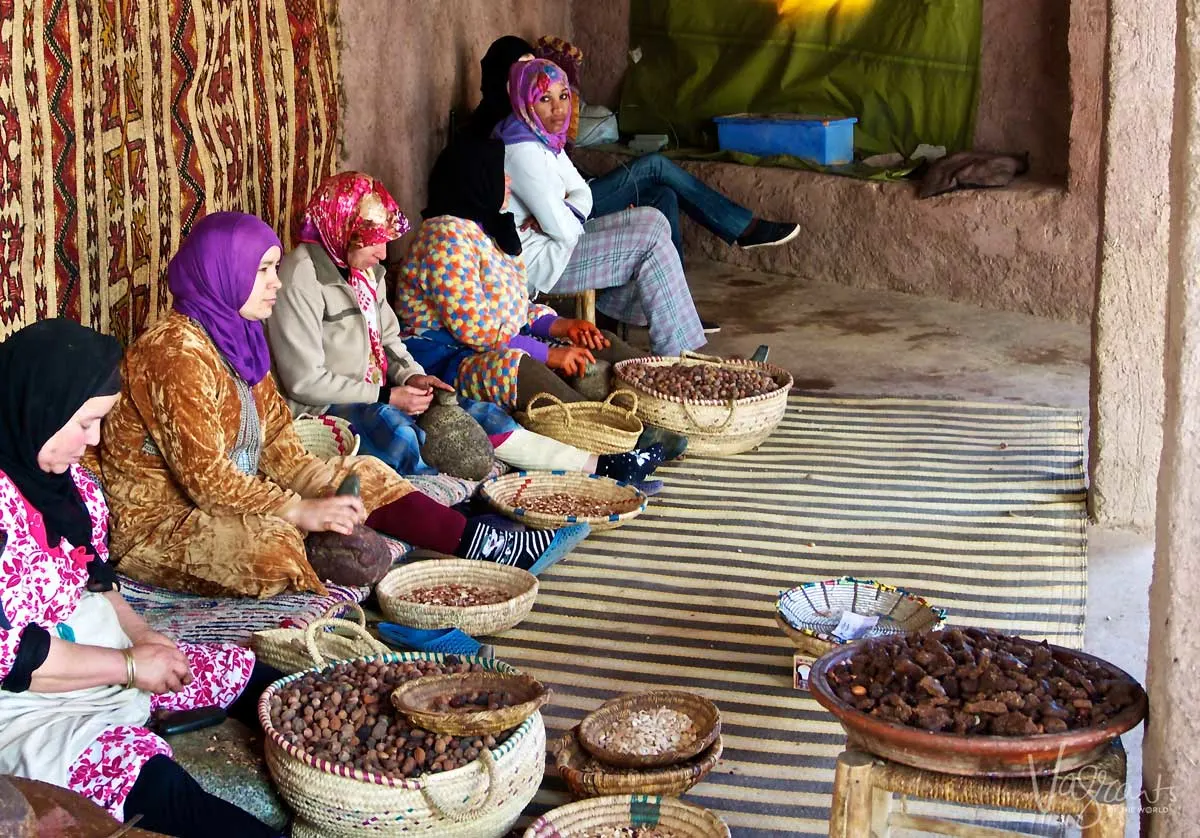 Enjoy a typical tagine lunch by the Ourika river and discover the seven waterfalls of Setti Fatma. A day trip to the Ourika Valley is not just very accessible; it allows visitors to Marrakech to see a whole different side of Morocco.
---
Recommended Ourika Valley Tour
The best way to visit Ourika Valley is with a local driver. On this tour, your driver will take you to the best spots along to route to Setti Fatma including the women's Argan Co-op, on a Monday or Thursday you will stop at the local souk markets.
Local guides will take you on a tour of the Berber village and the magnificent waterfalls Setti Fatma is famous for.
With lots of free time and a casual schedule, this tour is a very relaxed way to see the best of the Ourika Valley and is very reasonably priced. Make sure you wear your most comfortable and practical travel shoes if you are planning to explore the 7 Waterfalls of Setti Fatma.
Distance from Marrakech: 1 Hour
Tour Length: Full Day (Approx 09.30-17.30)
Inclusions:

Hotel pick-up and drop off
Transportation by minibus with driver
Local guides
---
Agafay Desert
An excellent alternative to a Sahara Desert tour | ATV and camel rides and luxury camping.
---
Planning a trip to Morocco, many envisage riding a camel into the sunset in the Sahara Desert for a night. Sadly, if you haven't allowed the time in Morocco, both Marrakech and a Sahara experience are not always possible.
The Sahara is a good 10 hours drive from Marrakech, but the Agafay Desert is ideal.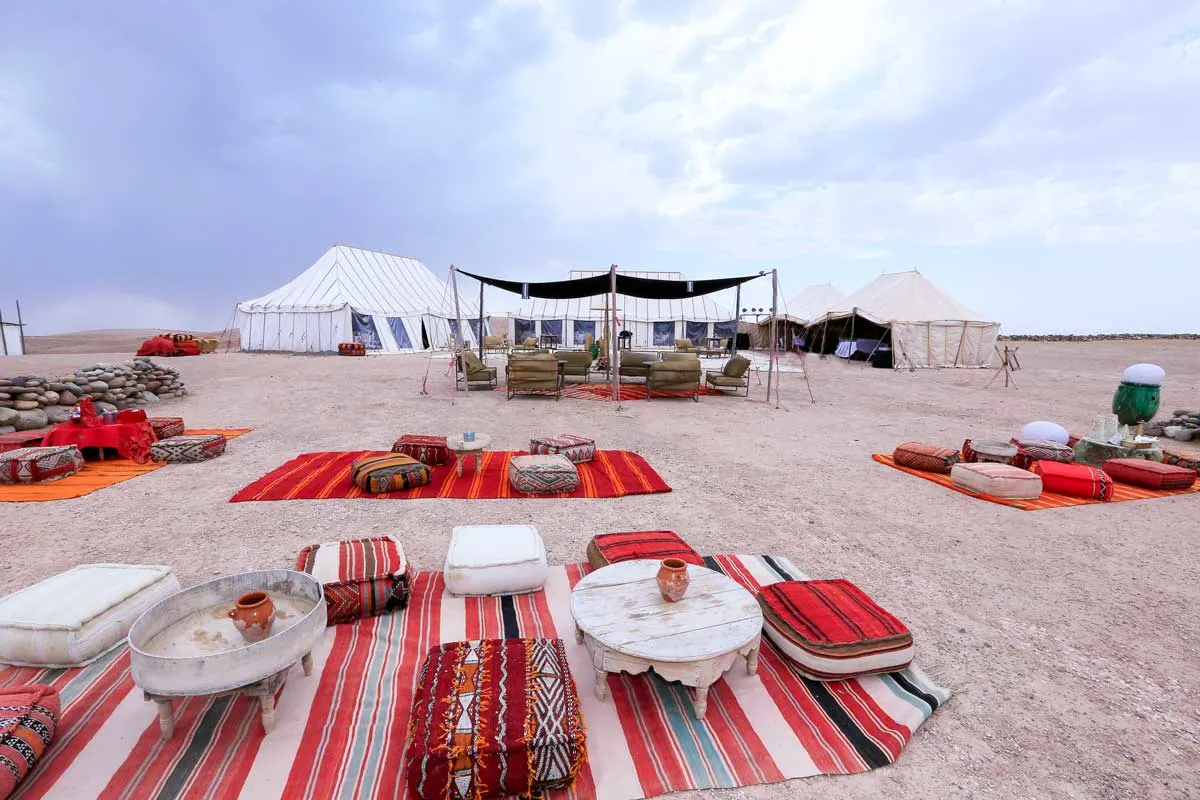 Even if you were planning on self-guiding some day trips from Marrakech with a hire car, on this one we would recommend a tour. At only 30 km Southwest of Marrakech, The Agafay Desert offers so many possibilities for day trips or even extend for an overnight stay in a luxury desert camp.
---
Recommended Agafay Desert Tours
Distance from Marrakech: 1 Hour
With so many options available in the Agafay Desert, it is hard to narrow just one. These are some of the best tours in the Agafay Desert to suit all interests and time frames. You can see a full range of Agafay Desert tours here.
Full-Day Agafay Desert Quad Adventure from Marrakech
Tour Length: Full Day (Approx 8 hrs)
Inclusions:

Powerful Yamaha quad and all necessary equipment
Professional guide
Traditional lunch
Hotel transfers
Half-Day Marrakech Desert & Palm Grove Quad Bike Tour
Tour Length: Three Hours (Various times)
Inclusions:

Return hotel transfer
Quad bike (1 quad per adult for 1-hour and 45-minutes)
Helmet and security goggles
Mint tea
A Magical Night in the Agafay Desert
Tour Length: Overnight (Departure time 5.00 pm)
Inclusions:

Return Transfers
Dinner
Breakfast
Accommodation in a luxury nomad tent with shower and toilet
---
The Ouzoud Falls Atlas Mountains
Waterfalls, Easy Hiking, Natural Encounters
---
Take a day trip to the Middle Atlas to see one of the biggest waterfalls in Morocco. One of the most popular day trips from Marrakech, the Ouzoud Falls offer the opportunity for some easy hikes with stunning views, lunch at one of the restaurants overlooking the falls enjoying typical Moroccan food, and even an up close encounter with some of the local Barbary macaques. It is also possible to take a boat ride to get up close to the falls.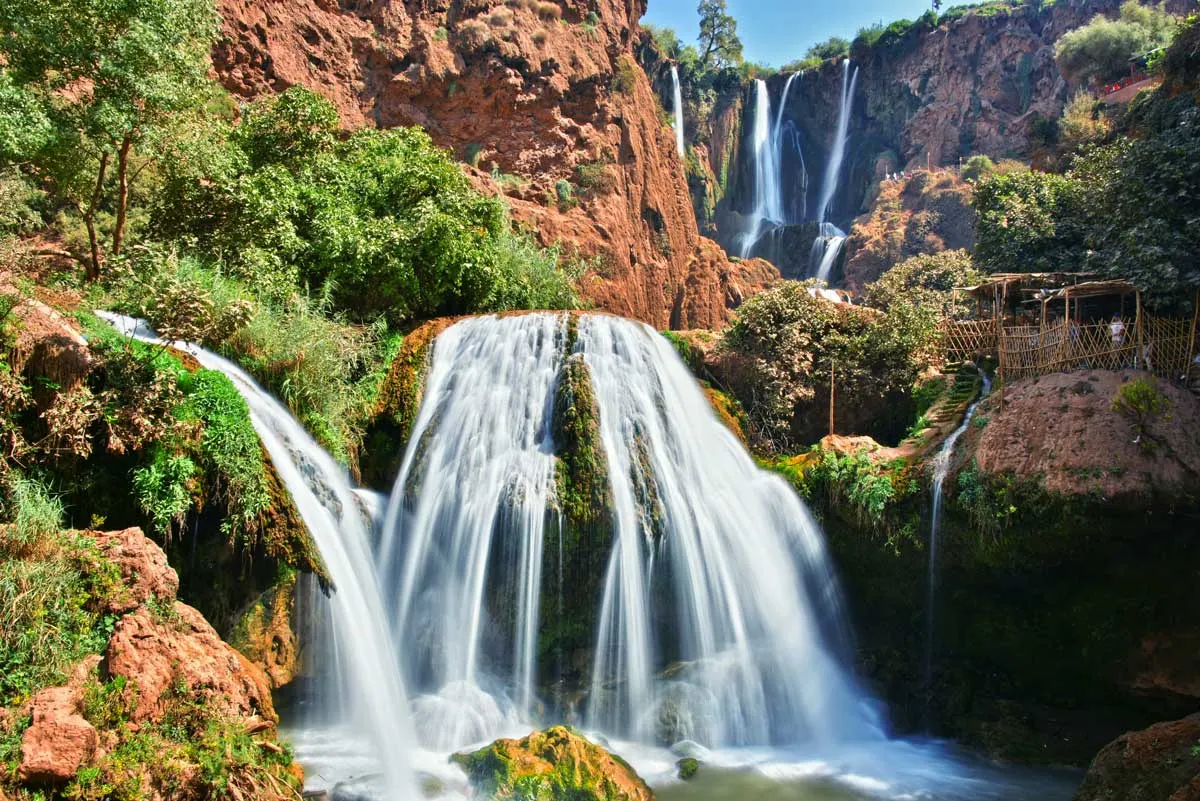 Even at 2.5 hours from Marrakech, Ouzoud waterfalls attract a big crowd on weekends, so aim for a weekday if possible. If you are planning on self-guiding some day trips, this one is entirely possible to visit without a guide. The drive there will take you through some of Morocco's most beautiful landscapes.
---
Recommended Ouzoud Falls Tour
Ouzoud Waterfalls Full-Day Trip with Boat Ride
Take a relaxing day trip starting with a scenic drive through the Berber countryside of north of Marrakech to North Africa's longest cascades. On arrival at the falls, enjoy a beautiful hike with your guide. Take a boat ride on the lake along the bottom of the falls, then relax for the afternoon at a local cafe after a delicious Berber lunch.
This tour allows plenty of time to relax and enjoy the Ouzoud Waterfalls at your leisure.
Distance from Marrakech: 2.5 Hours
Tour Length: Full Day (Approx 10 hrs from 08.00)
Inclusions:

Return hotel transfers in a modern air-conditioned van
English-speaking driver
Local guide
Boat ride
---
Imlil (Toubkal National Park)
Toubkal National Park. The starting point to climb Mount Toubkal. Berber village & culture.
---
Head to the High Atlas Mountains to the village of Imlil in the Toubkal National Park. Imlil is popular with adventure hikers as it is the starting point for the Mount Toubkal climb, the highest peak in North Africa.
However, Imlil also holds plenty of appeal for the day visitor. If you're not a serious hiker, the small village is brimming with Berber culture and a spectacular view of Morocco's most striking landscapes.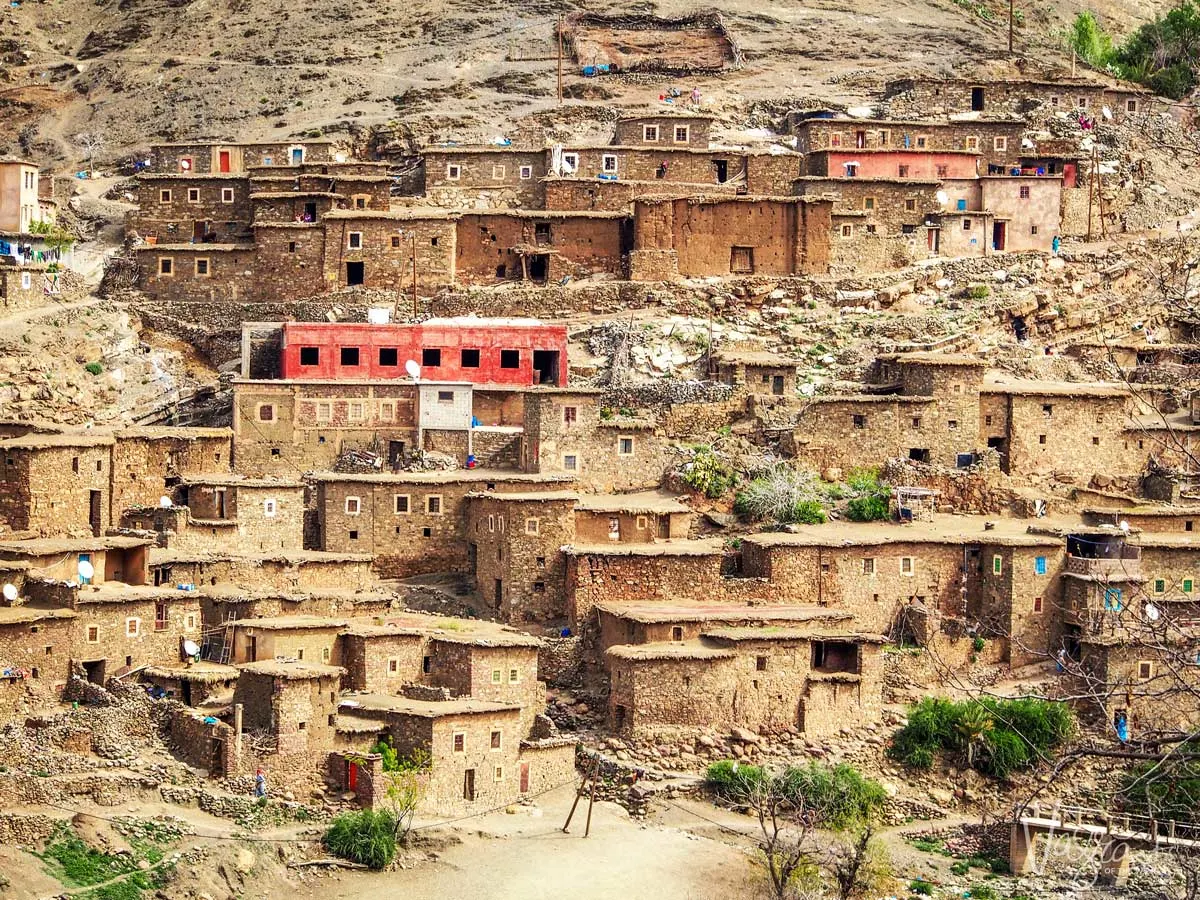 A very achievable day trip if you are self-driving, although a tour will provide valuable insight into the culture of the charming Berber village and guide you on an easy hike through the local countryside.
---
Recommended Imlil Tour
Atlas Mountains (Imlil) Day Trip with Camel Ride
Take a fascinating trip into the Atlas Mountains to Imlil where your guide will take you on a tour of the local area to the largest and highest village in Imlil Valley. Choose the length of your trip between 1 & 3 hours passing waterfalls and the hamlets of Ait Mizan, Targa and Imoula stopping in Tamater. In the village of Ait Souka, enjoy a traditional Moroccan meal in a Berber family guest house before heading to the other side of the valley to meet your vehicle in Taourirt.
On the return trip, stop in the Moulay Brahim Gorges to experience riding a camel.
Distance from Marrakech: 2.5 Hours
Tour Length: Full Day (Approx 9 hrs from 09.00)
Inclusions:

Return hotel transfers in a modern air-conditioned van
Lunch and mint tea/coffee
Local guide
Camel ride
---
Essaouira
Coastal Beach City, Laidback Charm and Game of Thrones Locations.
---
The bohemian seaside village of Essaouira is a favourite for all who visit. With a laid back vibe that is such a contrast to the constant hustle of Marrakech, Essaouira oozes charm and beauty.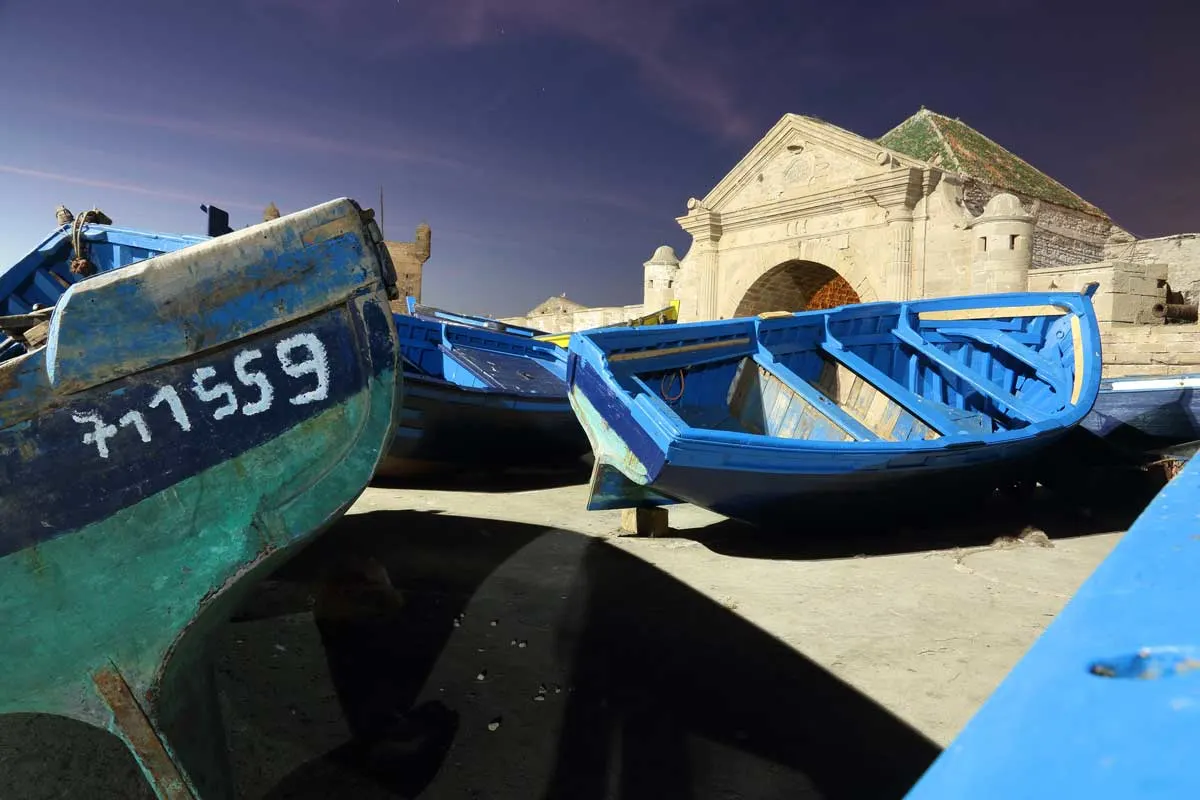 An excellent opportunity to cool off from the heat in the summer. Also, for Game of Thrones fans to indulge in location spotting.
While at 3 hrs from Marrakech, it is a long day trip, it is very achievable if done independently with a hire car, although a tour or driver makes it a much more relaxed day.
---
Recommended Essaouira Tour
Full-Day Trip to Essaouira from Marrakech
There are several tours from Marrakech to Essaouira that included guided tours and additional stops along the way. We believe the best value day trip is a simple transfer style tour which allows ample time in the coastal city.
Stroll the UNESCO seaside medina, see the "Door of the Port", explore the old Jewish district and visit the Scala Kasbah at your leisure. There may even be time to enjoy some time on the beach depending on the season.
Distance from Marrakech: 3 Hours
Tour Length: Full Day (from 08.30)
Inclusions:

Return hotel transfers in a modern air-conditioned vehicle
English speaking driver
Free time to explore at your leisure
---
Ouarzazate and Ait Benhaddou
The Atlas Mountains across the Tizi n' Tichka mountain pass. Gladiator and Game of Thrones locations.
---
At a little over 3 hrs, Ouarzazate is another big but worthwhile day trip from Marrakech. Over the High Atlas Mountains crossing the Tizi n' Tichka mountain pass, the drive to Ouarzazate offers spectacular views that alone make the trip worthwhile.
However, the Ait Benhaddou fortified village has set the scene for many movies and TV shows such as Gladiator and Game of Thrones, making this day trip so popular.
A day trip is possible to do independently. However, a tour or driver makes the drive there more enjoyable, especially when crossing the High Atlas.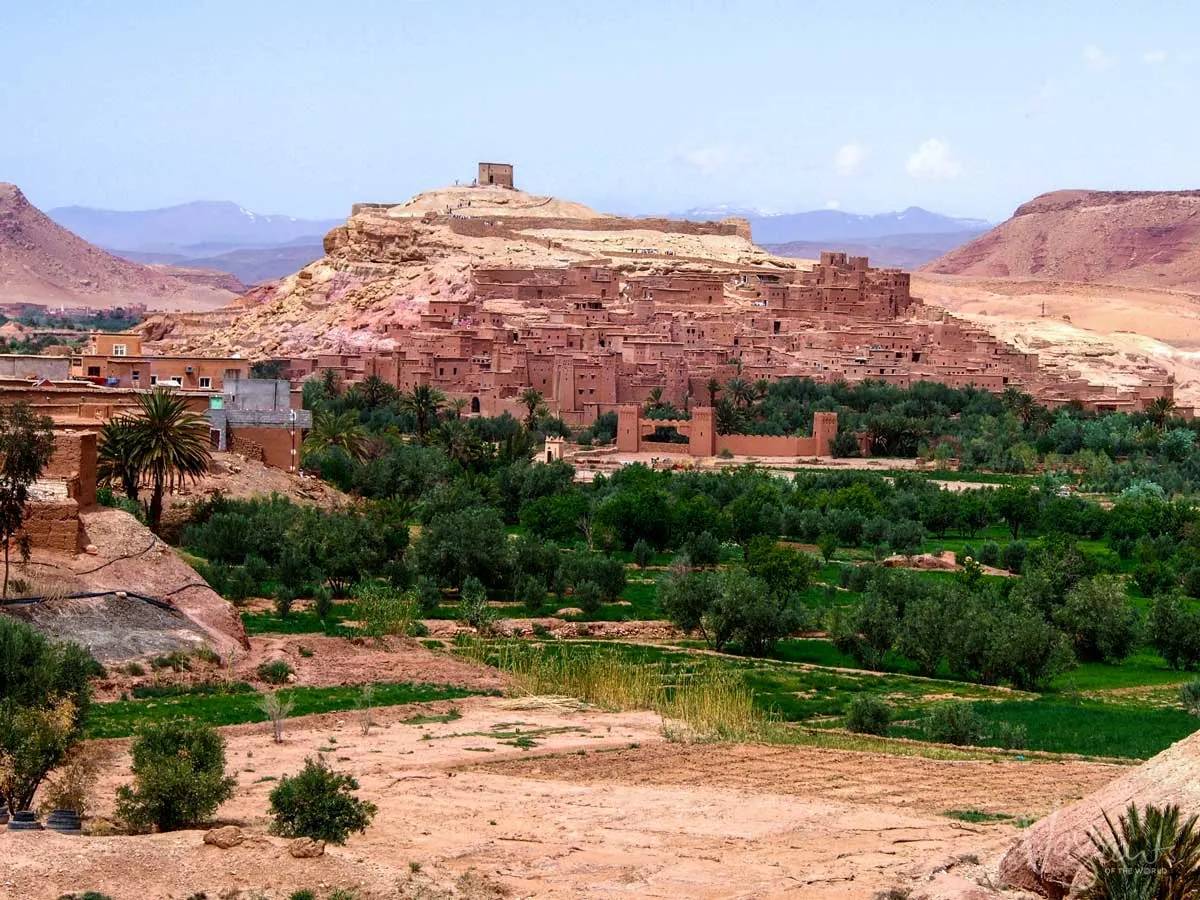 Recommended Ouarzazate and Ait Benhaddou Tour
Day Trip to Ouarzazate and Ait Benhaddou
Again, with this day trip, we recommend a simple transfer-style tour. With around three hours of travel time each way, your driver will stop at the top of Tizi n'Tichka before arriving at the UNESCO World Heritage Site of Kasbah Ait Benhaddou where you can explore at your leisure. The final stop will be at Ouarzazate (The Hollywood of Africa) before returning to Marrakech.
Distance from Marrakech: 3 Hours
Tour Length: Full Day ( 13 hrs from 08.00)
Inclusions:

Return hotel transfers in a modern air-conditioned vehicle
English speaking driver
Free time to explore at your leisure
---