Morocco is as geographically diverse as its cultural influences and the experiences it offers the traveller.
Morocco, in parts, still provides authentic travel experiences lost to so many destinations. Exuding an old-world, exotic atmosphere; it is not surprising phrases like "sensory overload, overwhelming intensity, vibrant and chaotic" are often used to describe this captivating country.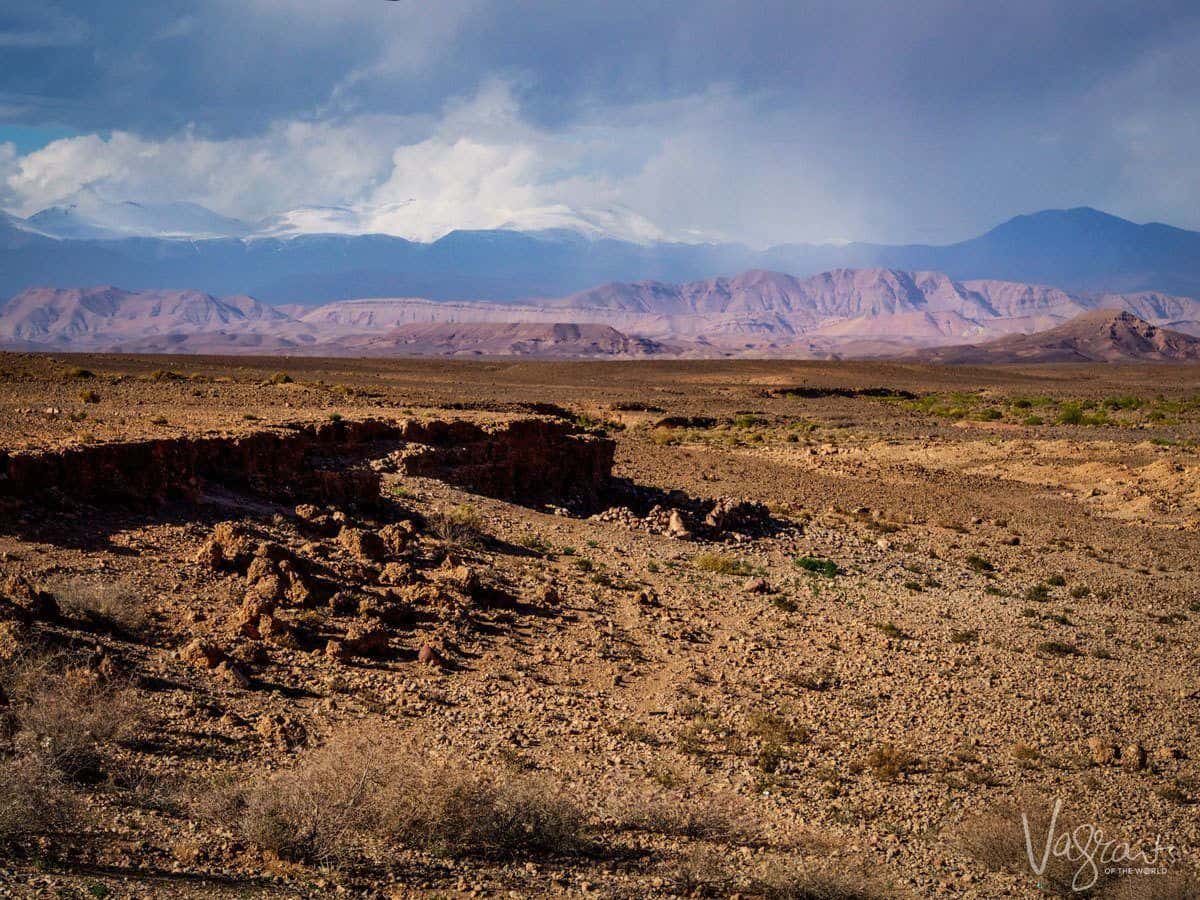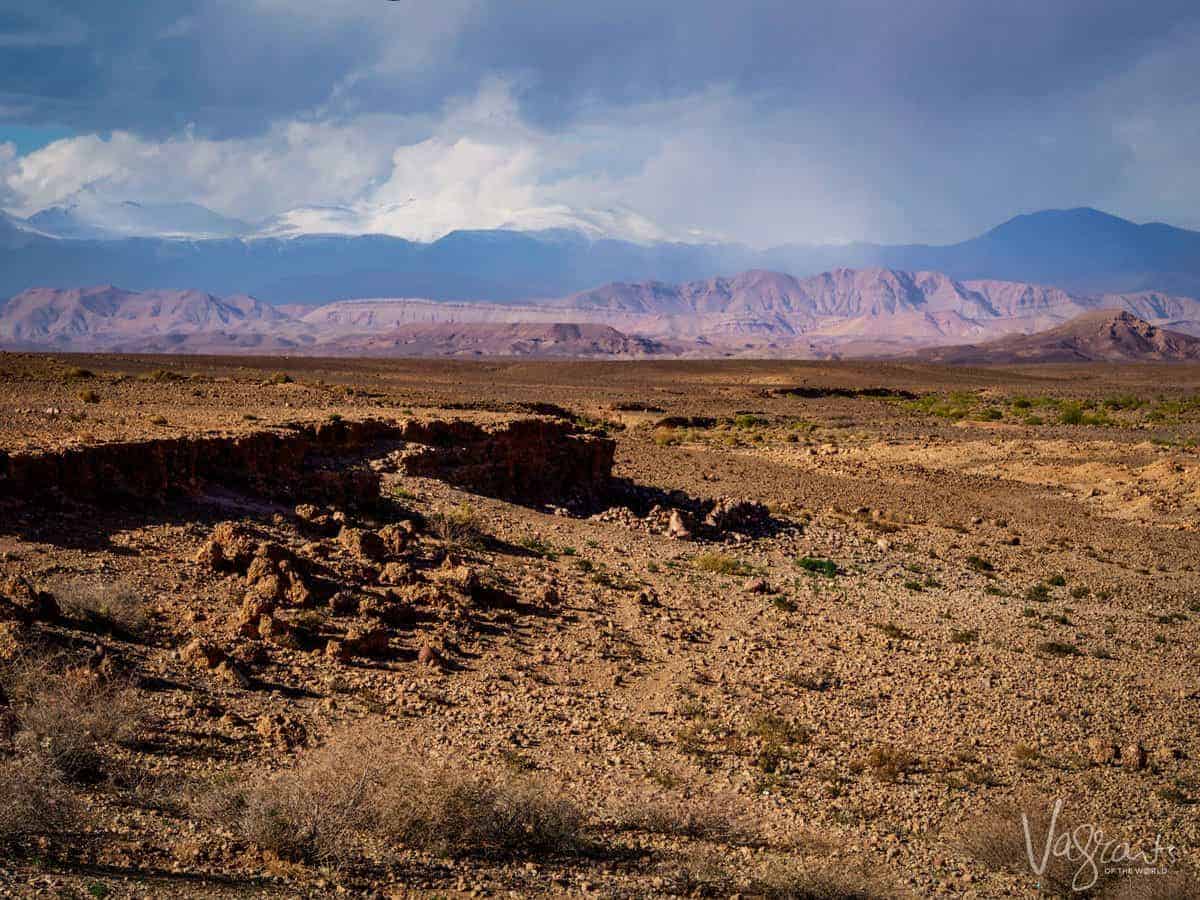 From the rugged mountainous interior to the vast expanses of the Sahara Desert and coastlines along both the Atlantic Ocean and the Mediterranean Sea, Morocco has such a diversity of landscapes to explore.
Discover the exotic cities of Morocco from Marrakech to Tangier and indulge in unique travel experiences such as hiking the High Atlas or riding a camel into the sunset in the Sahara.
Here is everything you need to know to plan a trip to Morocco including what to pack for Morocco and what to read before you go.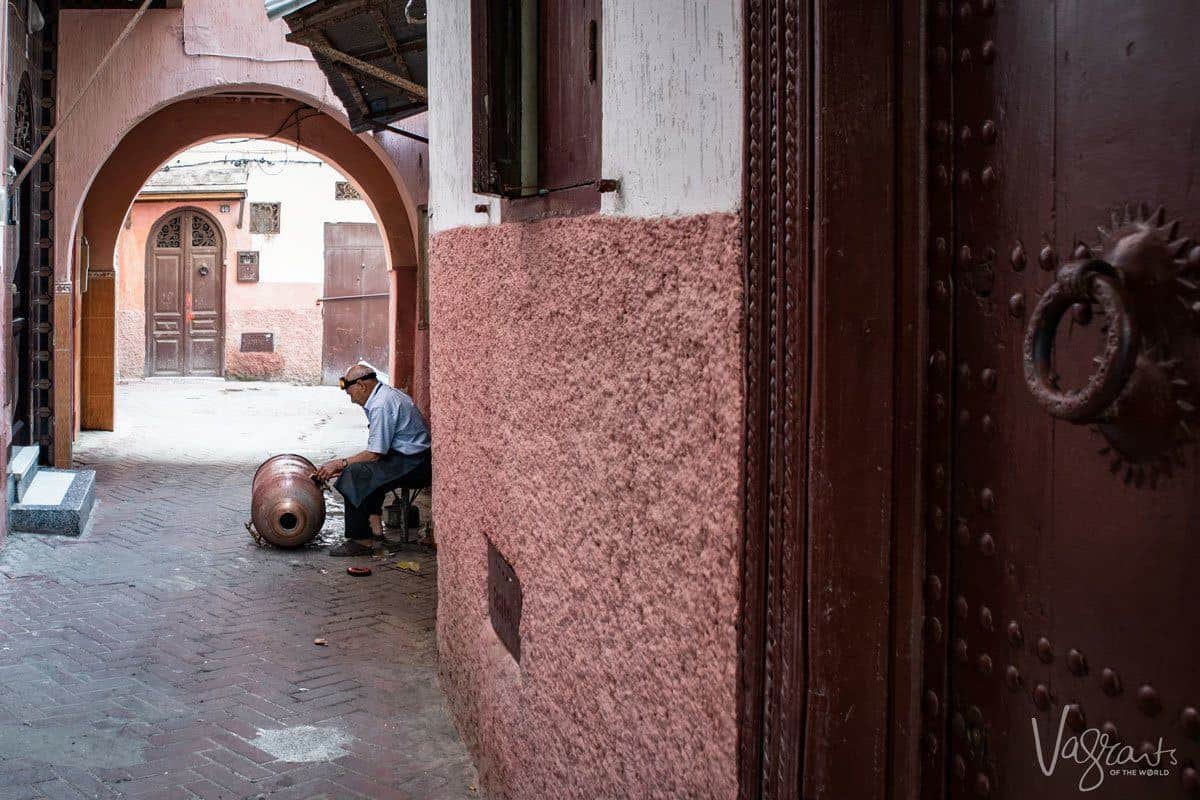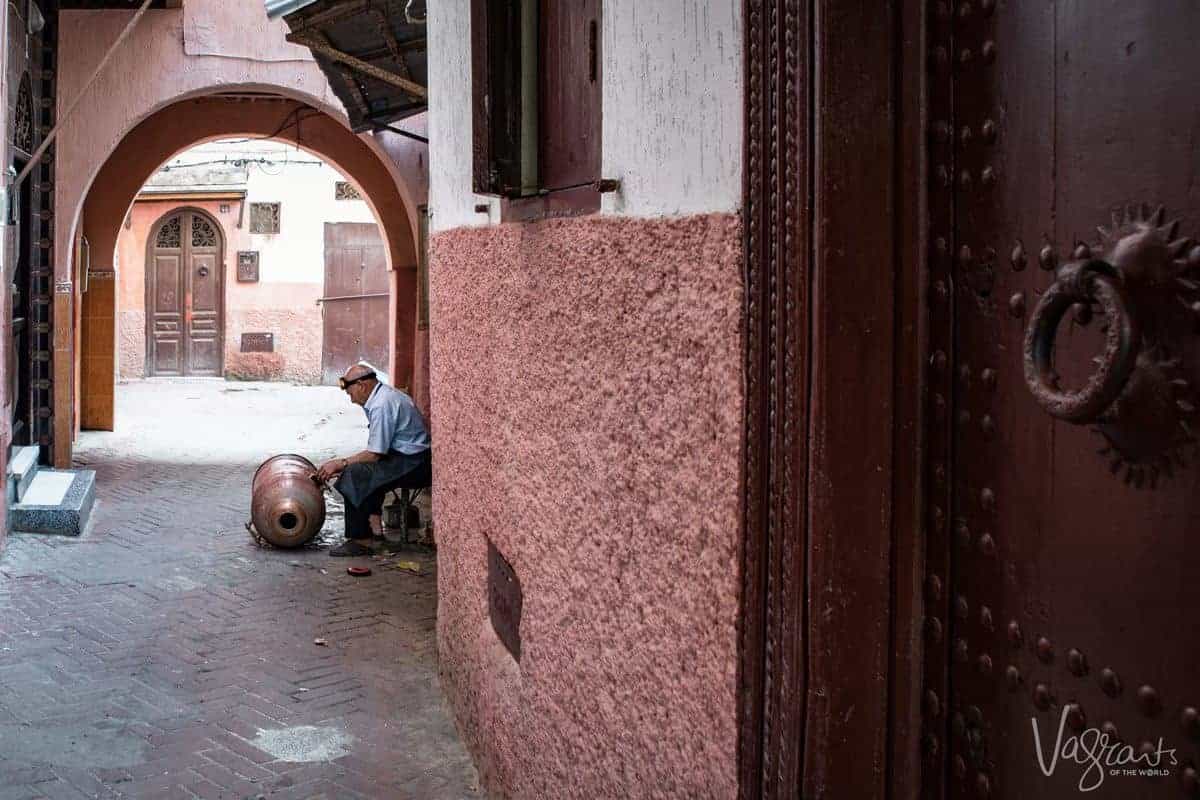 Best Time to Visit Morocco
Best Season to Visit Morocco
Spring & Autumn
The best times to visit Morocco are the shoulder seasons of spring (March to May) and autumn (September to November).
The weather is pleasant; the surrounding landscape is lush, and tourist numbers are generally lower than the peak summer months of June – August. A perfect time of year for exploring the cities or enjoying outdoor activities such as hiking.
Summer in Morocco
Ironically, Morocco's hottest months are also the busiest tourist months.
If visiting between June to late August expect temperatures in the Sahara to be brutally hot while cities along the Atlantic coast such as Casablanca and Essaouira are bearably hot. The Rif Mountains and north coast experience a typically Mediterranean climate with long hot sunny days.
While summer is not the best time to visit from a climate perspective, some of Morocco's most iconic cultural festivals take place in summer.
Winter in Morocco
Throughout winter (November to February) temperatures in the south remain mild with cold evenings. The north experiences wet and windy weather and the Atlas Mountains are exceptionally cold with snow still visible until late June, early July.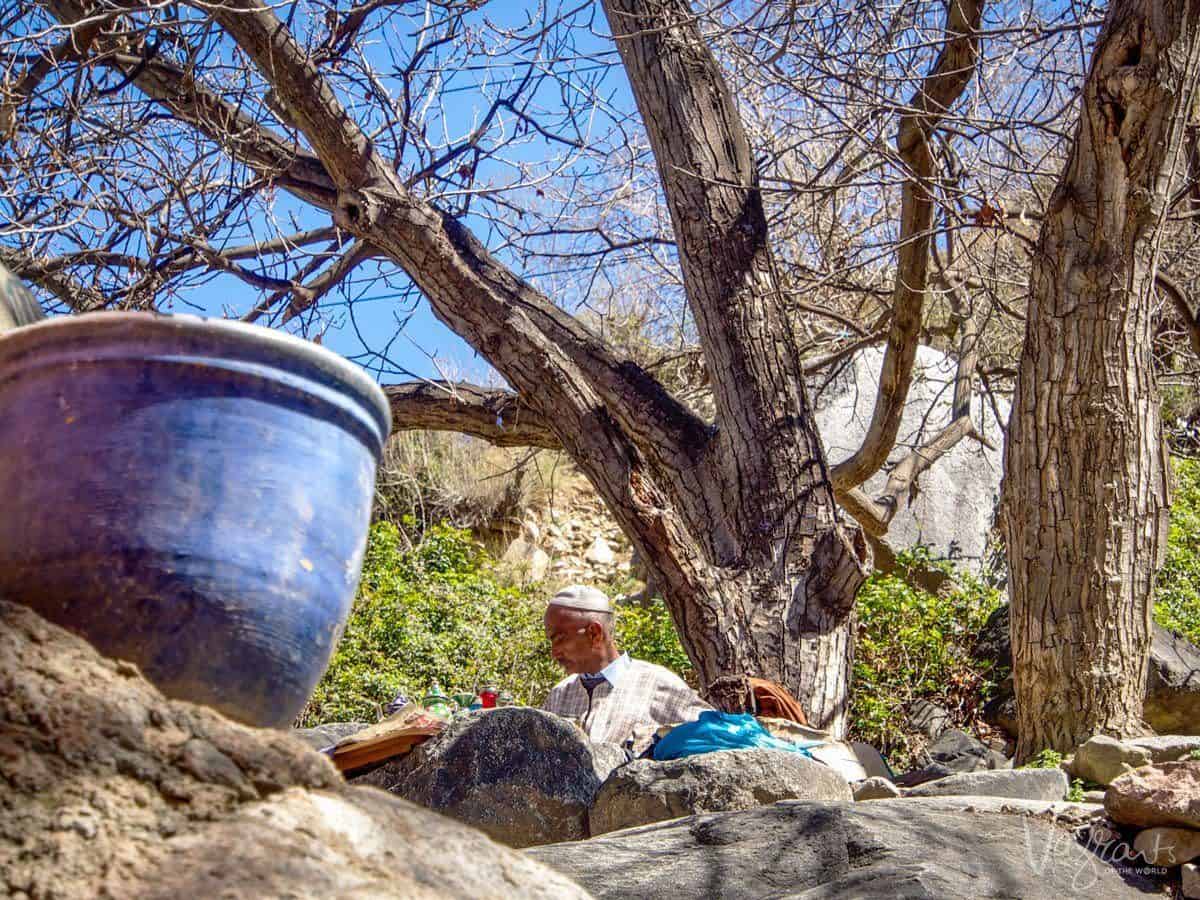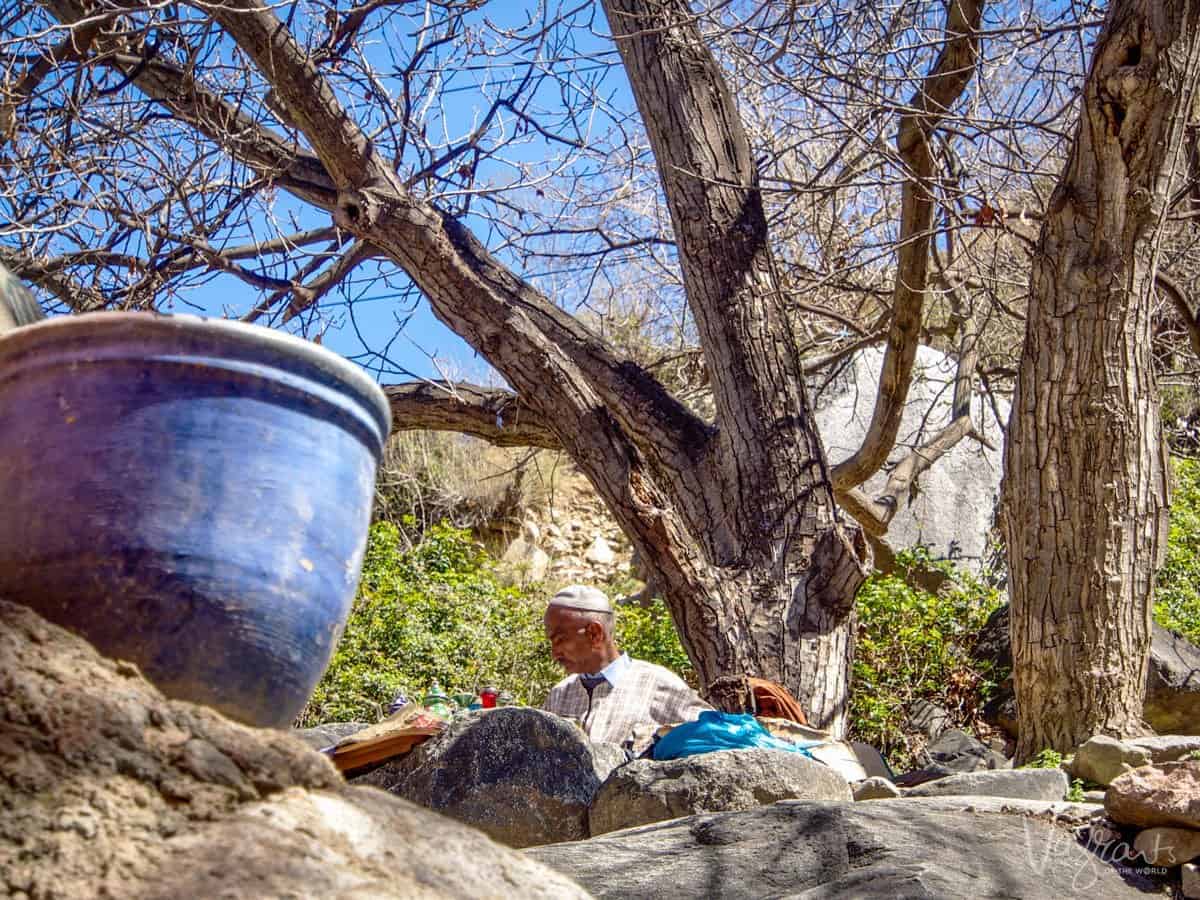 Festivals in Morocco
These are just some of the more popular or unique festivals and events throughout the year in Morocco.
Ramadan
During Ramadan, you may find some interruptions to services, reduced opening hours and some businesses may close for the month. The date of Ramadan changes each year so you should check before booking your trip to Morocco to see if this will affect you. You can find more information about visiting Morocco during Ramadan here.
Geminids Meteor Shower
Head to the Sahara Desert in mid-December for one of the most spectacular astronomical displays of the year. The slow-moving Geminids Meteor Shower is caused by debris falling from an object believed to be an asteroid making it the only meteor shower not caused by a comet.
Migration of the Berbers
Twice a year in May and September the native Berber tribes of Morocco undertake the arduous journey between the Dades Valley and the Atlas mountains to move hundreds of head of livestock, a journey made by their ancestors for over 4,000 years.
For the adventure traveller looking to get out of their comfort zone and experience this ancient migration, it is possible to join a Berber family for part or all of the migration.
You can find out more about the Migration of the Berbers tour here.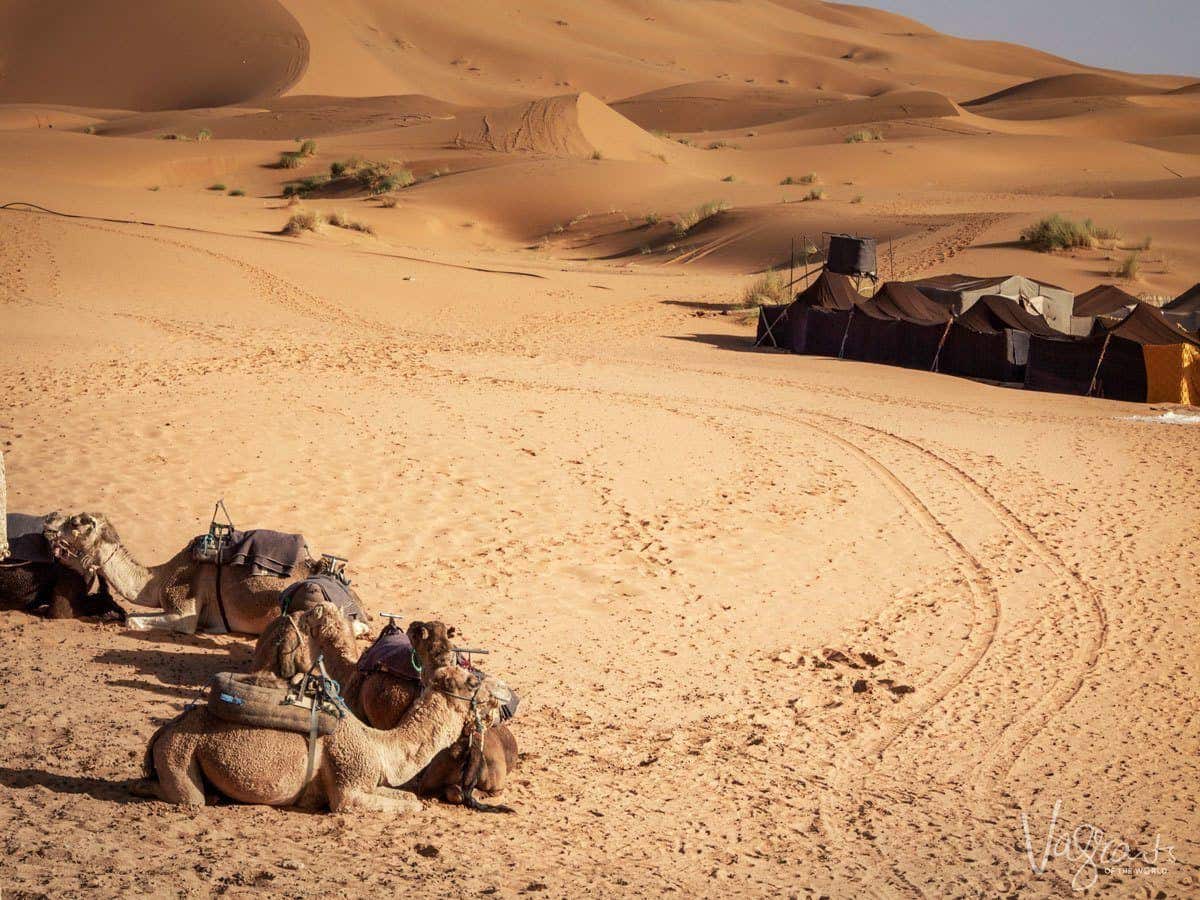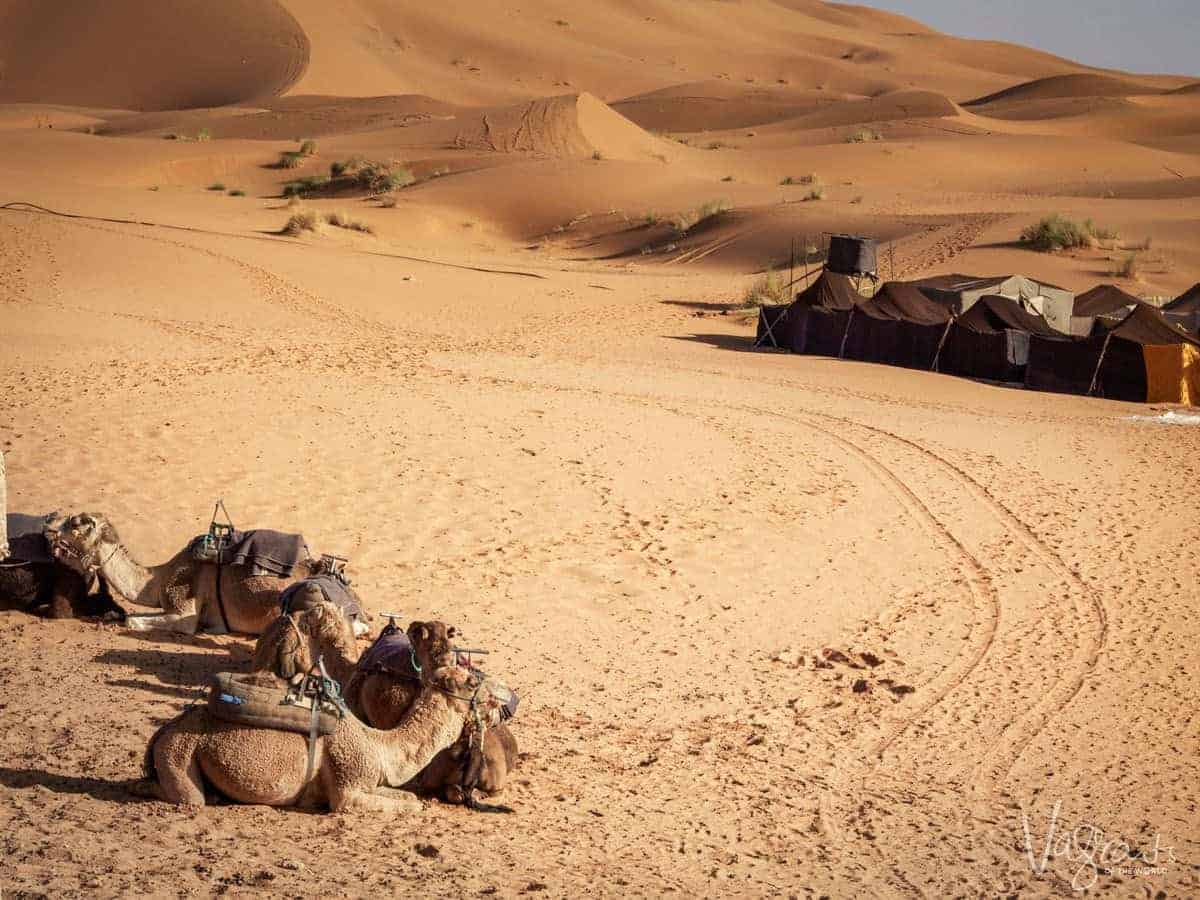 Rose Festival
The Rose Festival is held each year in the first half of May in the Dades Valley a festival to mark the harvesting of over 700 tonnes of rose petals. The festival features delicious local food and traditional song and dance performances from local Berber tribes. There is even the crowning of the festival Rose Queen.
Gnaoua and World Music Festival
In late June, the coastal town of Essaouira hosts the popular Gnaoua and World Music Festival. The four-day festival, which attracts nearly half a million visitors every year is a creative fusion of the mystical Gnaoua musicians with jazz, pop, rock and contemporary musicians from all over the world. Many performances are free to the public. See the Gnaoua and World Music Festival site for details.
TANJazz Festival
The TANJazz festival is held in Tangier for seven days from mid-September. The festival attracts Jazz performers from all over the world to perform in hotels and bars all over the city.
International Nomads Festival
Held in the desert in M'hamid El Ghizlane for four days late March, early April. The outdoor festival celebrates cultural activities highlighting the tangible and intangible heritage of nomadic tribes with music, theatre, storytelling and folk art. See the International Nomad Festival site for details.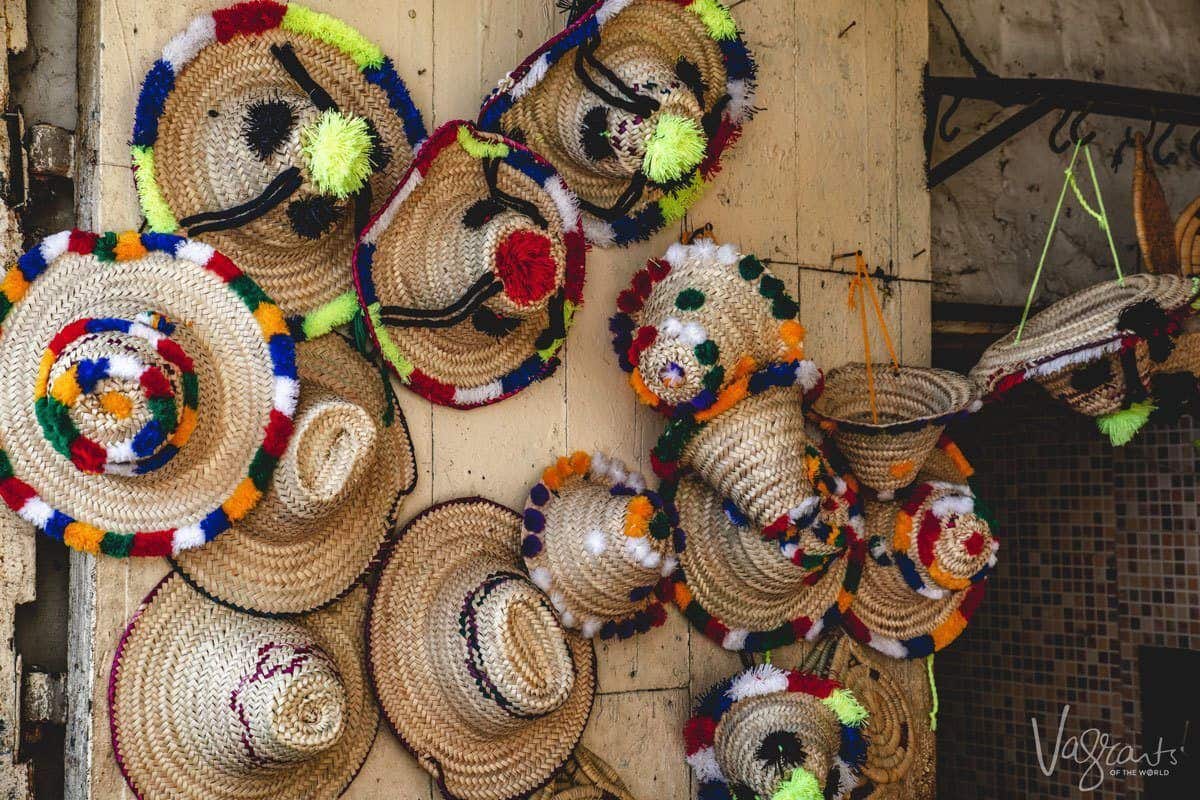 How Many Days in Morocco
To see many of Morocco's highlights including hiking in the Atlas Mountains, the cities and imperial cities, the Sahara desert and perhaps even some chill time on the coast, we would recommend two weeks.
One week would be sufficient for visiting the main touristic cities such as Marrakech, Fez, and Chefchauen as well as a visit to the desert.
With less than a week, you may want to focus your time either north or south –
North: Casablanca, Fez and Chefchaouen with a possible trip to Tangier depending on how fast you want to travel or if you are travelling on to Spain (See further on for information on travelling between Morocco and Spain).
South: Marrakech, Essaouira, and the Sahara.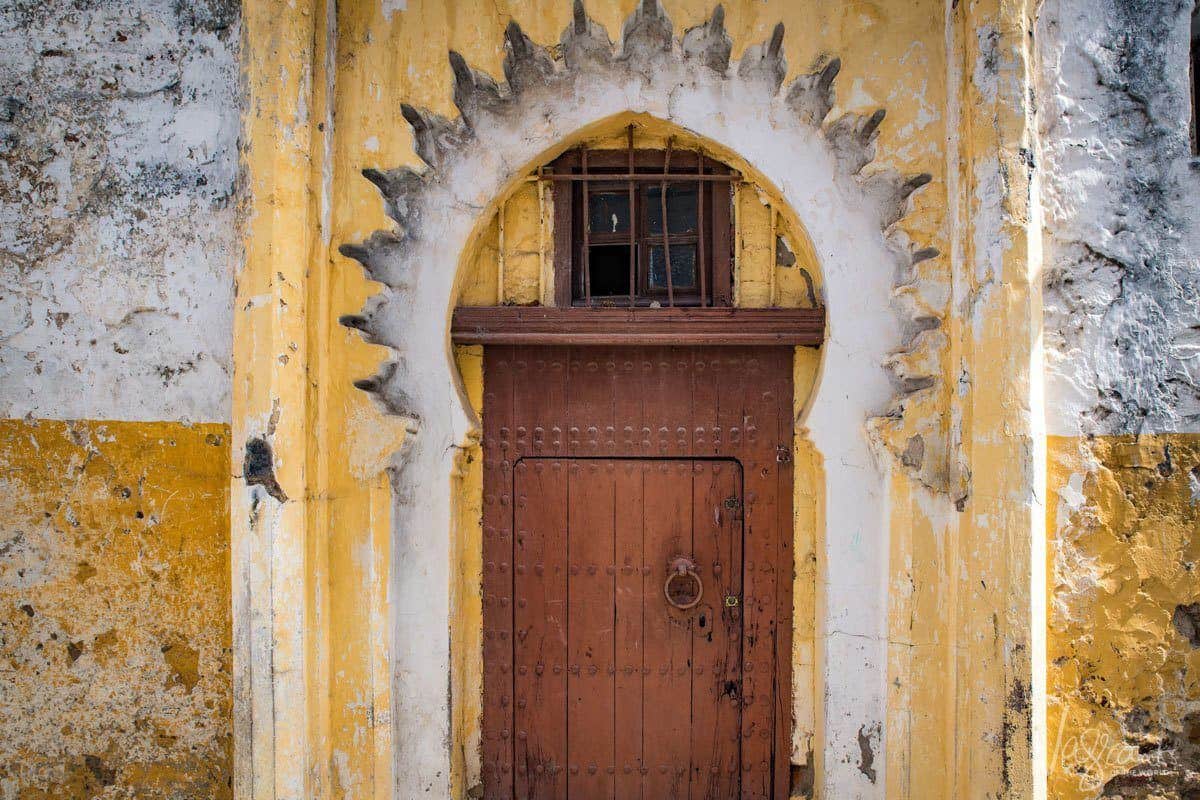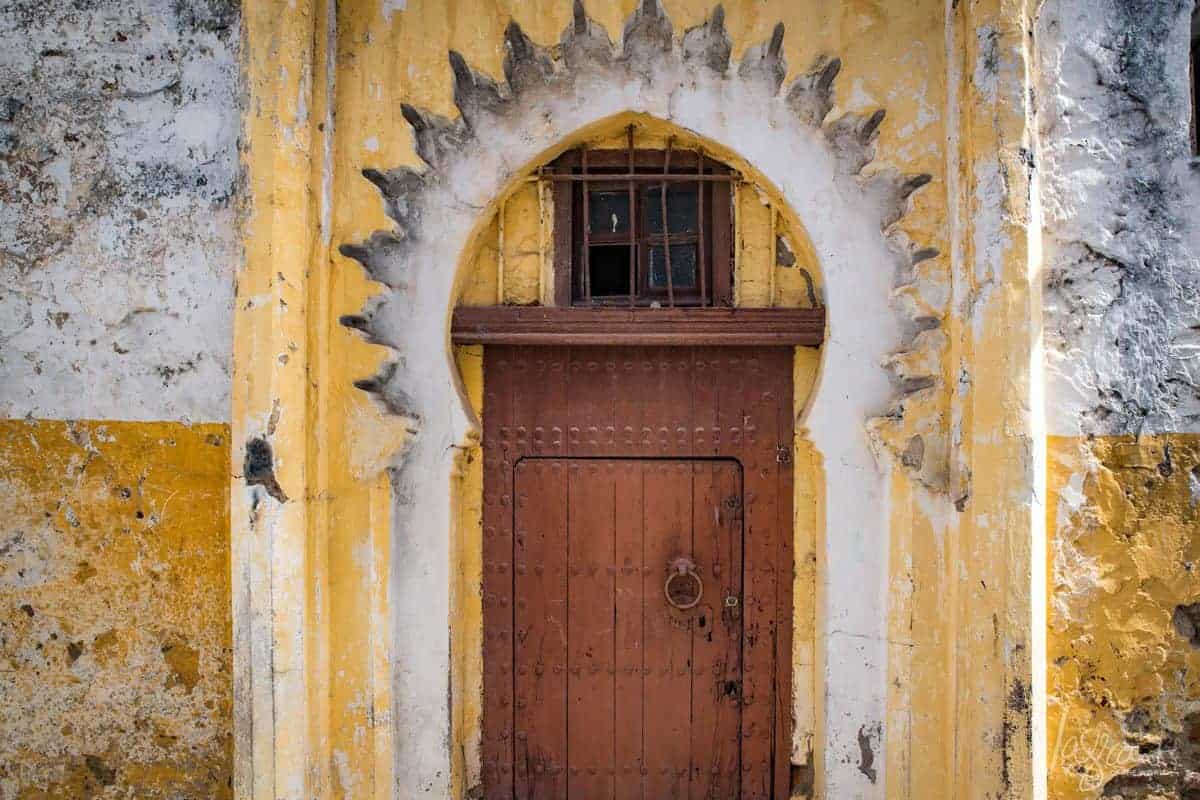 Is Morocco Safe
Overall, Morocco is safe for tourists. However, as with any travel situation, you do need to exercise some caution.
In the cities, you need to be wary of touts and false guides trying to fleece you out of a buck. In the crowded medina's, you need to be very vigilant of thieves. Petty theft is very prevalent in these overcrowded areas, especially in tourist-dense cities such as Marrakech.
Women travelling solo in Morocco may experience some minor harassment, but with simple precautions such as appropriate dress and not walking alone at night, there should be no issue.
Stay Safe in Morocco
A few simple precautions can go a long way to ensuring both you and your belongings stay safe when you travel.
Our Safe Travel Guide has loads of tips on how to stay safe when you travel as well as guides to the best anti-theft travel gear.
Exchanging Money in Morocco
The currency of Morocco is the Moroccan Dirham (MAD). Morocco has a closed currency so the Moroccan Dirham cannot be traded or exchanged outside of Morocco.
10 Moroccan Dirham is worth approx. 1 USD, 0.95 Euro, and 0.80 GBP. These are the most widely accepted currencies by vendors in Morocco, although using the local currency is best to ensure you don't get scammed on exchange.
Avoid using money changers on the street. If you need to need to get cash, ATM's often give you the best exchange rate, and you are less likely to get scammed.
The safest and most logical place to withdraw Dirham is at the airport. You will find plenty of ATM's as well as currency exchange offices. Be mindful that airport currency exchanges do not always offer the best rate so check against the current daily rate before making an exchange.
Remember to notify your bank before visiting Morocco if you plan to use cards during your stay. Transactions made in Morocco may send a red flag to your bank if they are not aware of your travel plans.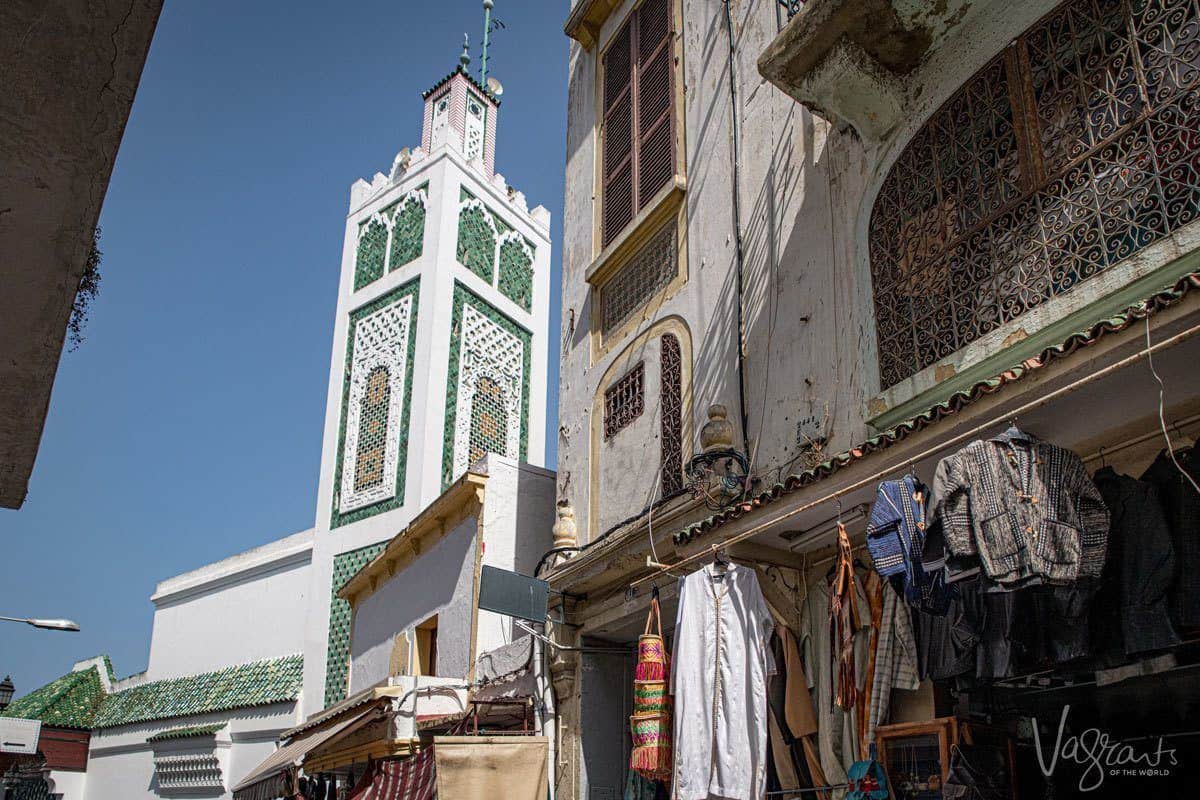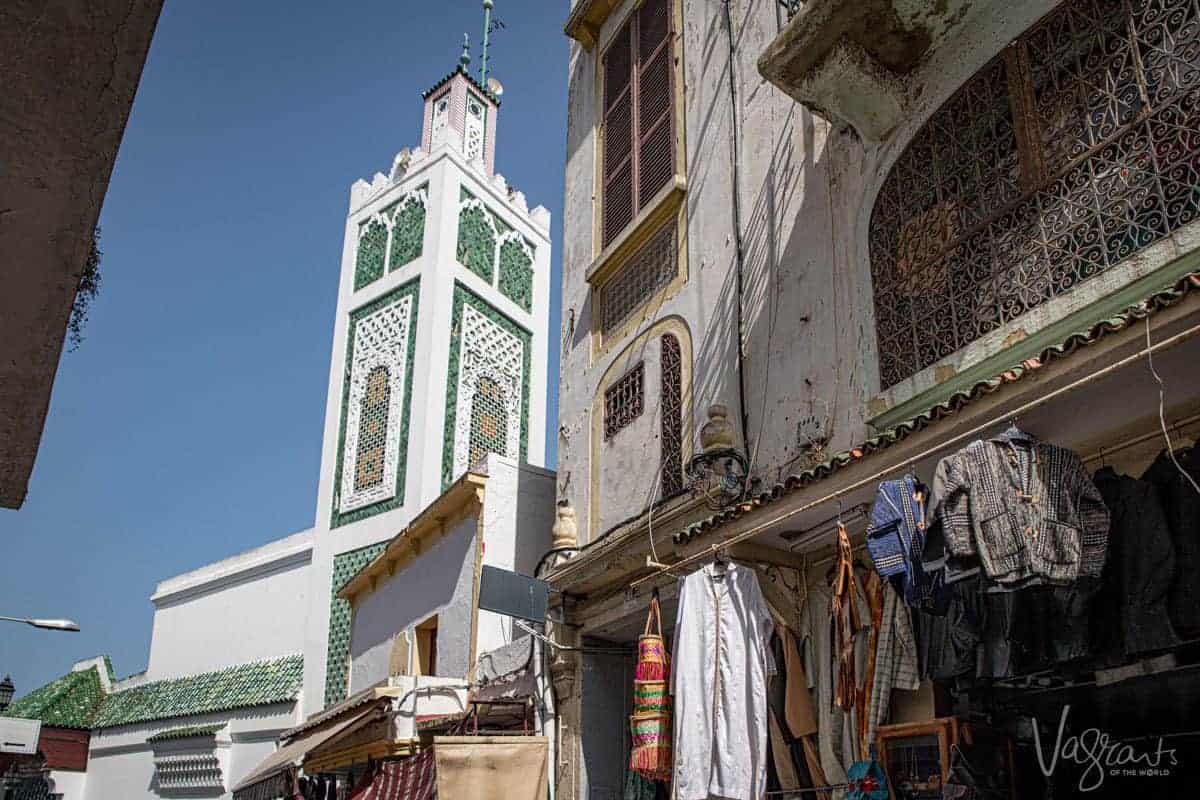 While having some cash on you is always a good idea for small transactions and bartering, some people decide to travel with cash as an alternative to using cards.
We never advise travelling with large amounts of cash, but if you choose to do this, you must be careful.
Never carry all of your money, or cards in one place, and preferably never all on your person if it can be avoided. Secret pocket travel clothing is excellent for hiding money in different areas or even a small emergency stash of cash. Check your accommodation has a secure safe and never flash large amounts of cash around, even at the hotel reception.
Make sure you spend all of your Dirham before leaving Morocco because unless you plan to return, it is worthless once you leave the country.
Places to Visit in Morocco and Morocco Travel Tips