Winter in the United States can be a magical time. There's no doubt there are some incredible places to spend Christmas in the US. However, sometimes, we just want to escape the cold for a cheeky warm winter weather getaway.
Want to skip the winter wonderland vibe and chase some winter sun this winter? We've rounded up some of the best USA warm winter vacations for a perfect getaway.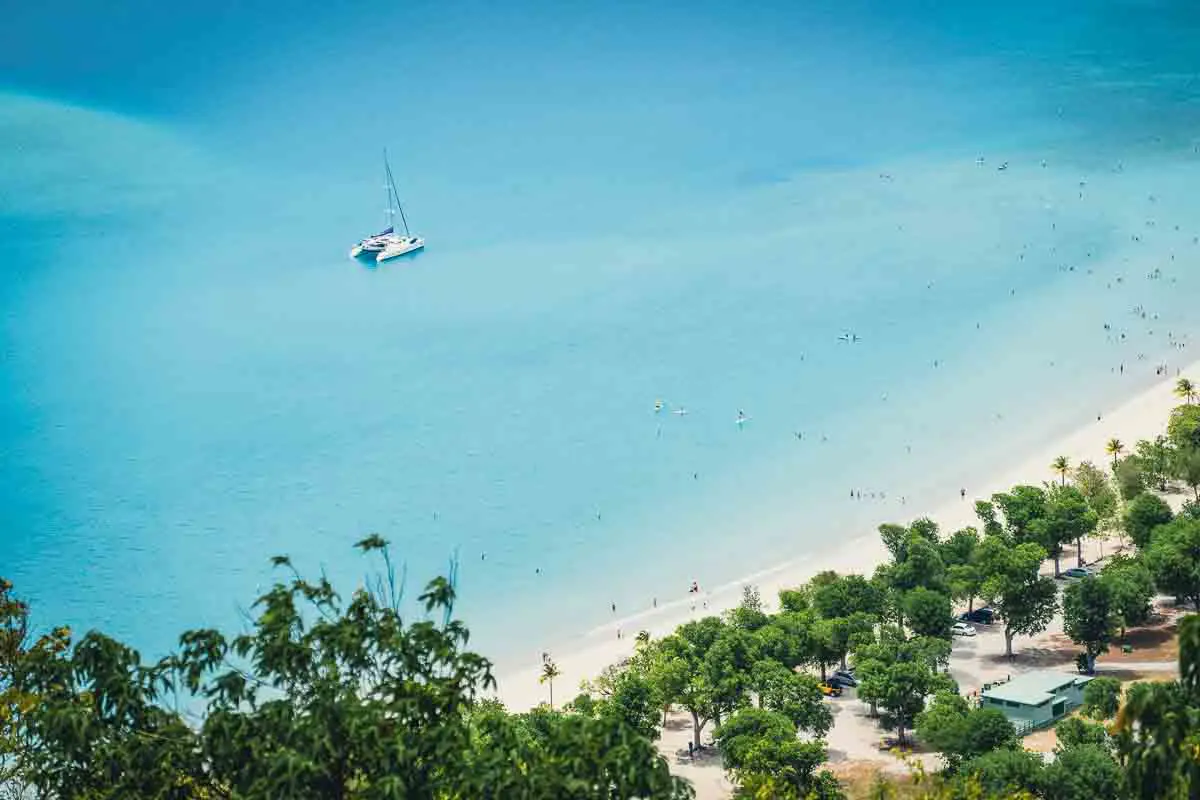 Visiting USVI in the winter offers visitors escaping the cold the ideal weather conditions. The weather forecast for winter in USVI is dry and sunny with average highs of 83℉ and lows of 75℉.
The US Virgin Islands are a group of three islands: St. Croix, St. John, and St. Thomas, each with its own unique appeal.
As the most developed island of the three, St. Thomas is a great starting point for duty-free shopping, historically rich attractions, and an array of water sports and beach activities. Take a step back in time to learn about the Caribbean's pirate history, or explore Magen's Bay to catch sight of some turtles.
Recommended by: Catherine Xu–Nomadicated
December in Austin is a fabulous time to visit and enjoy the city's incredible holiday festive activities. There are all kinds of activities from the drive-thru Austin Trail of Lights in Zilker Park to guided walking tours through the beautifully decorated Capitol Building.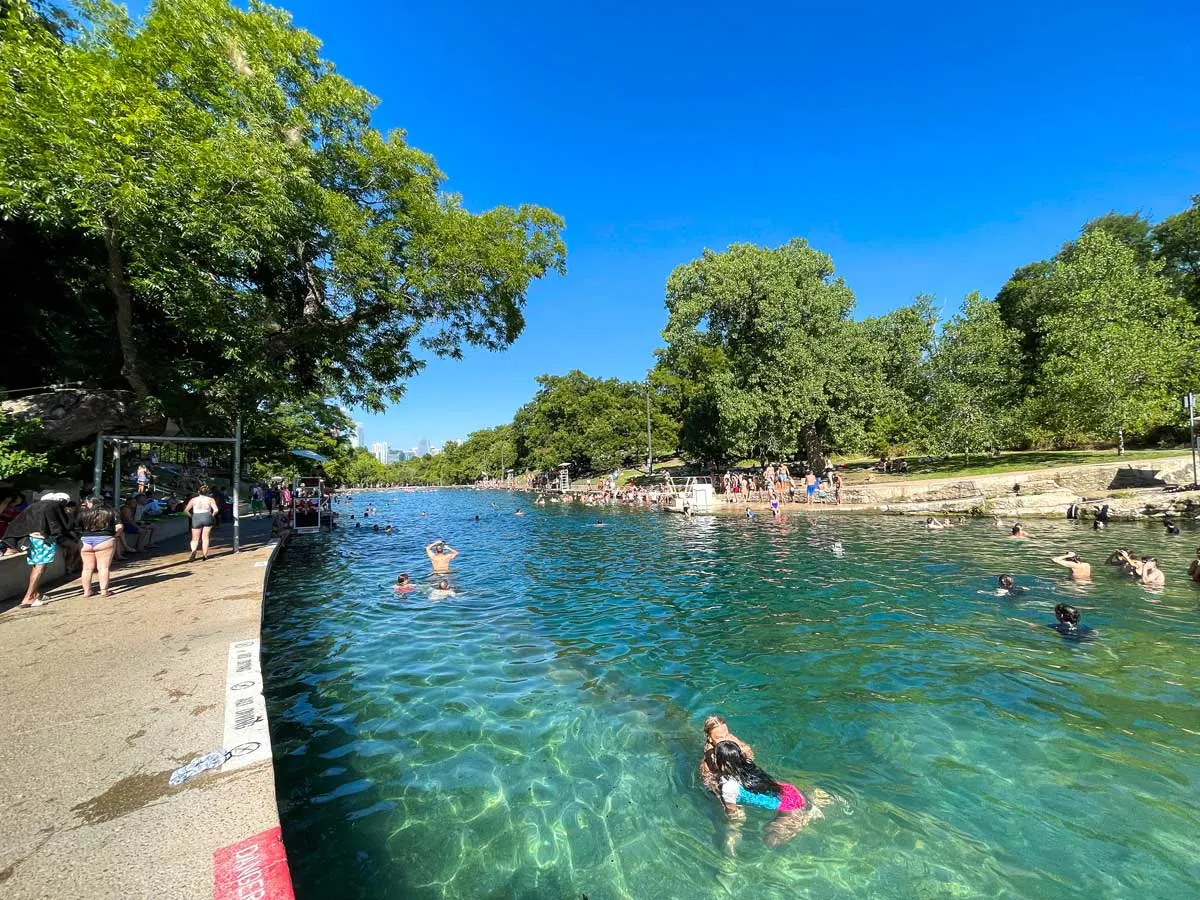 There are plenty of festivals in Austin to keep you busy. The New Year's Day Polar Plunge swim takes place in the chilly waters of the iconic Barton Springs.
A trip to Austin isn't complete without at least one BBQ brisket meal, eating your weight in queso, and exploring Austin's food truck scene. If you visit in February, the Austin Oyster Festival is a treat for seafood lovers.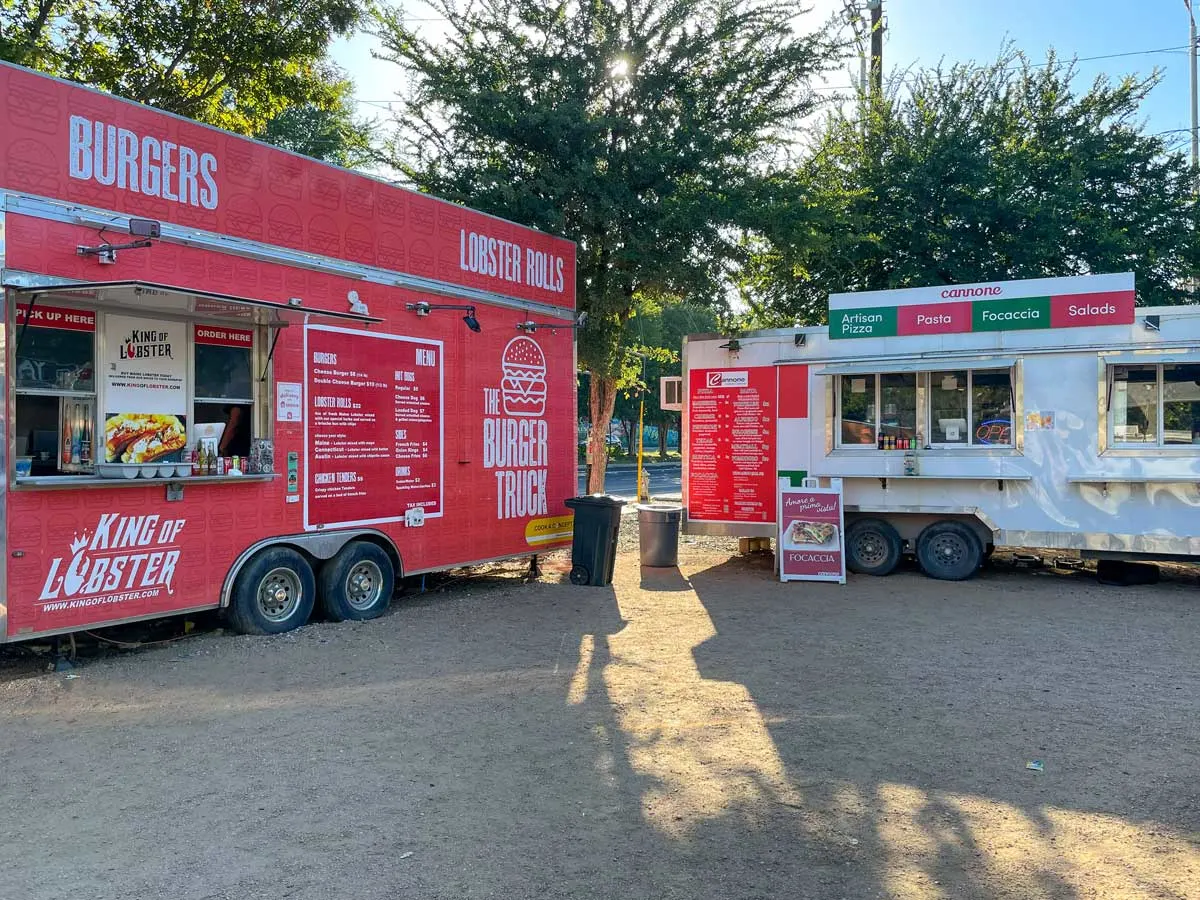 Recommended by: Sierra Schmidt – Very Truly Texas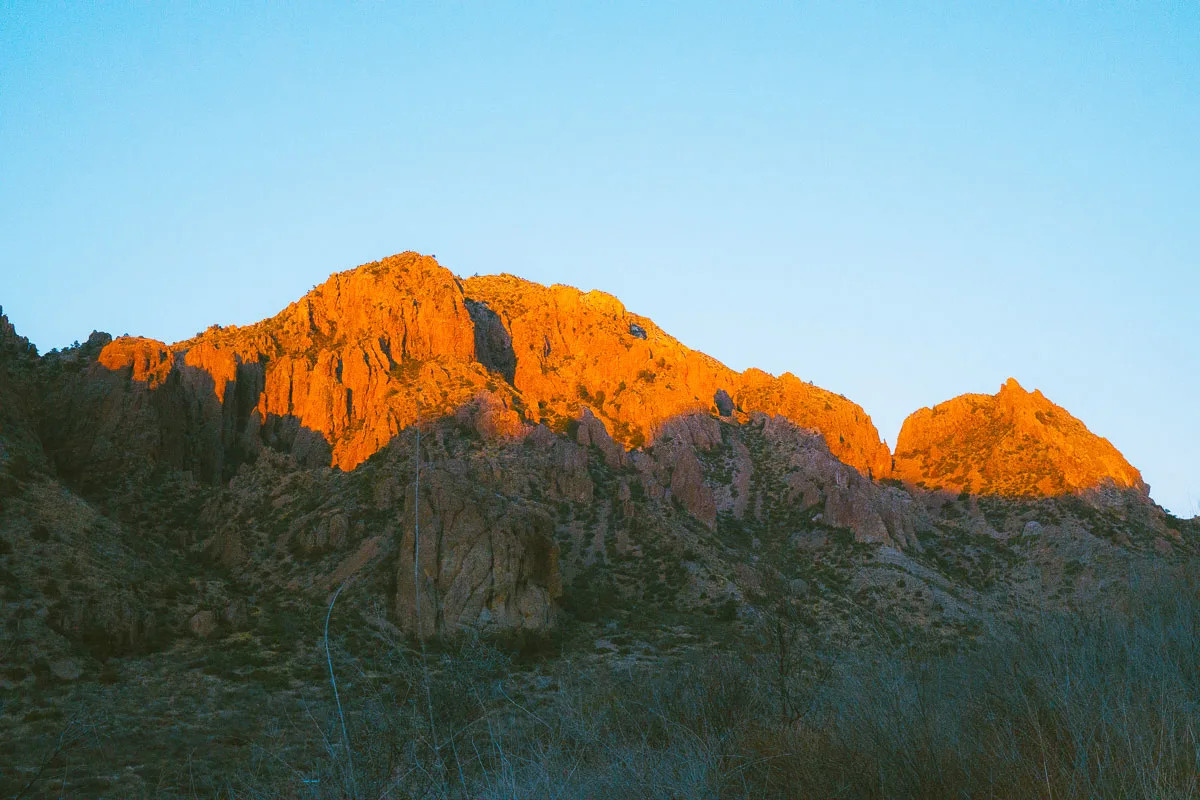 The park has no official shuttle service, so you will need a car or a rental car to explore the immense park. Big Bend is very off the beaten track, so it is far from any major city. The closest well-known city is Midland, Texas, around three hours away.
Recommended by: Michelle Stelly – The Wandering Queen
Winter in Scottsdale is also a time for plenty of events. In December, the Fairmont Scottsdale Princess becomes a winter wonderland with its "Winter at the Princess" event. The Fairmont hosts an outdoor skating rink surrounded by fire pits where you can roast smores and enjoy a cup of steaming coffee. There's also ax throwing, live music, and plenty of photo opportunities.
Home to iconic red rock formations amidst the stunning Arizona desert, Sedona is famous for its hiking trails that lead to incredible vistas showcasing the region's beauty. Two of the most famous are the Devil's Bridge and Cathedral Rock, dramatic rock formations that rank as some of the most famous landmarks in the United States. We have a fabulous 3-Day Sedona Itinerary covering the best hikes and experiences.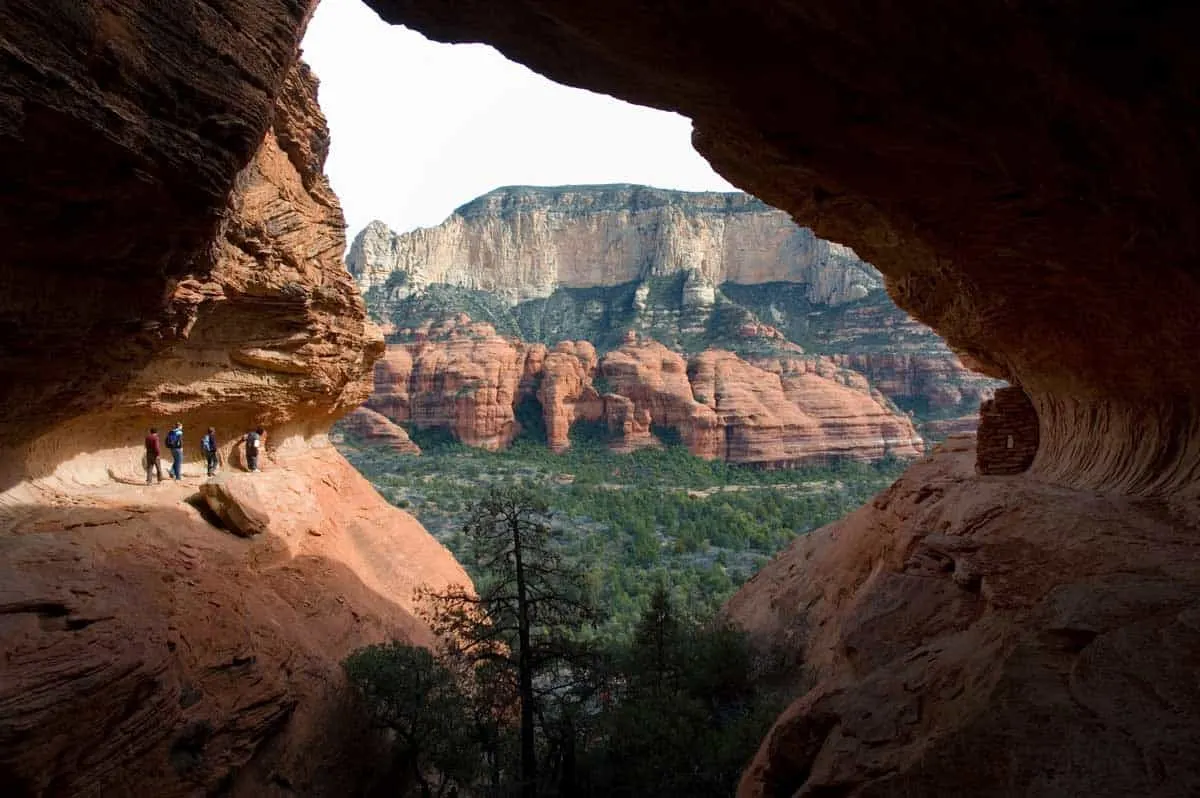 Some top-rated wineries worth visiting in Paso Robles are Daou Vineyards and Winery, Adelaida Vineyard and Winery, Eberle Winery, Sculpterra Winery and Sculpture Garden, and Niner West Estates, to name a few.
Visit Tin City in Paso Robles, an evolving industrial maker's market where Paso Robles's most passionate artisans showcase craft wine, beer, and spirits – a kind of one-stop shop to taste the region's most creative producers.
Paso Robles is also home to Sensorio Field of Light, a 15 acres walk-through light display by the internationally acclaimed visual artist Bruce Munro. Sensorio added a new Bruce Munro work in 2021 called Light Towers, an installation of more than 17,000 wine bottles in a nod to Paso Robles wine heritage.
Downtown Paso Robles oozes history and charm with an artistic edge. You'll find some interesting art galleries like Studios in the Park showcasing the work of many local artists. The Sculpterra Winery and Sculpture Garden in Paso Robles has amazing sculpture pieces on display, featuring world-renowned sculpture artists.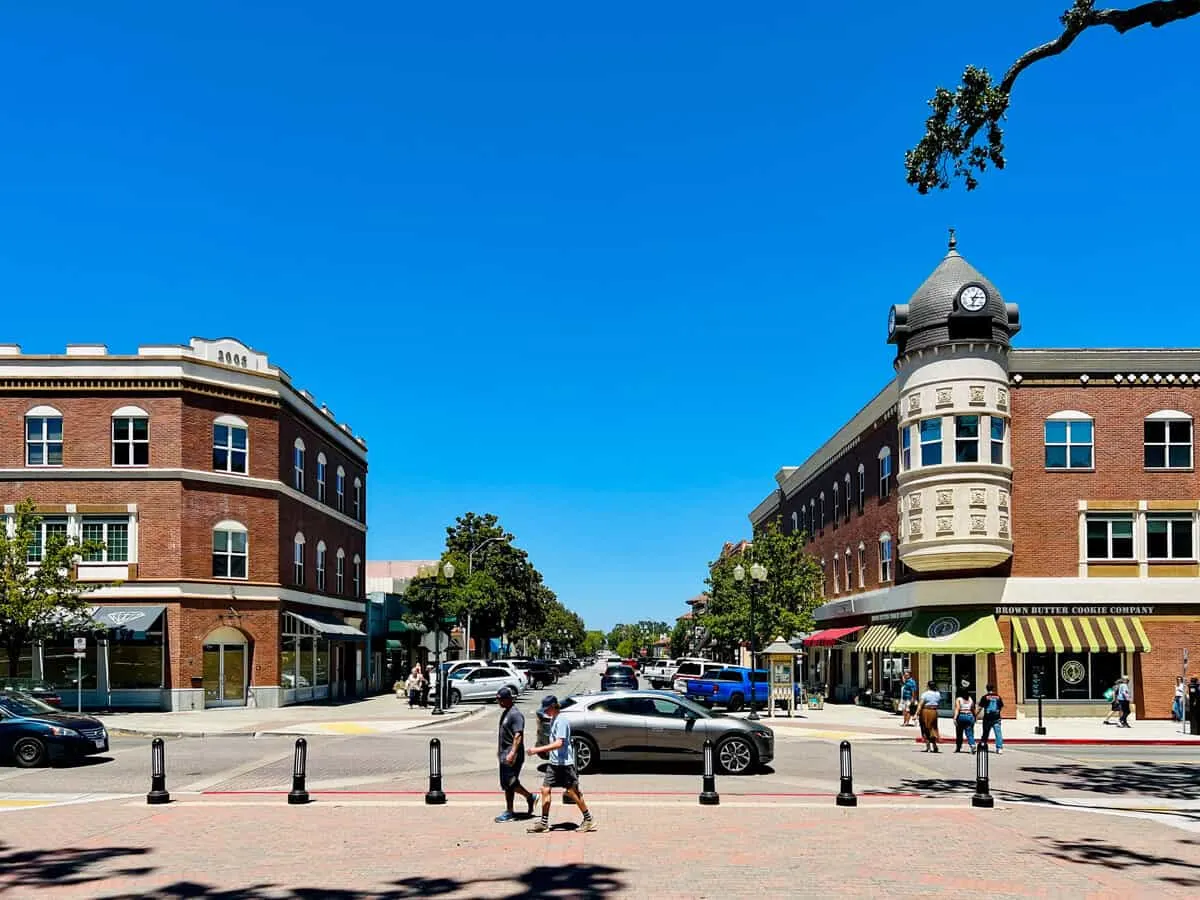 You'll find plenty of vacation rentals around Paso Robles with gorgeous vineyard views. Downtown Paso Robles also has lovely accommodation options, like Paso Robles Inn and Hotel Cheval. Some notable restaurants to try in the downtown area are The Hatch Rotisserie and Bar, La Cosecha Bar and Restaurant, and Il Cortile Ristorante.
Santa Barbara is one of the best places to visit in California in December for those looking for warm weather and a festive vibe. The city offers a variety of holiday-themed activities, from the Annual Holiday Boat Parade to the holiday decor of the Paseo Nuevo shops and restaurants. And if you're a fan of the Nutcracker Ballet, you can catch a performance at the Granada Theater during the Christmas season.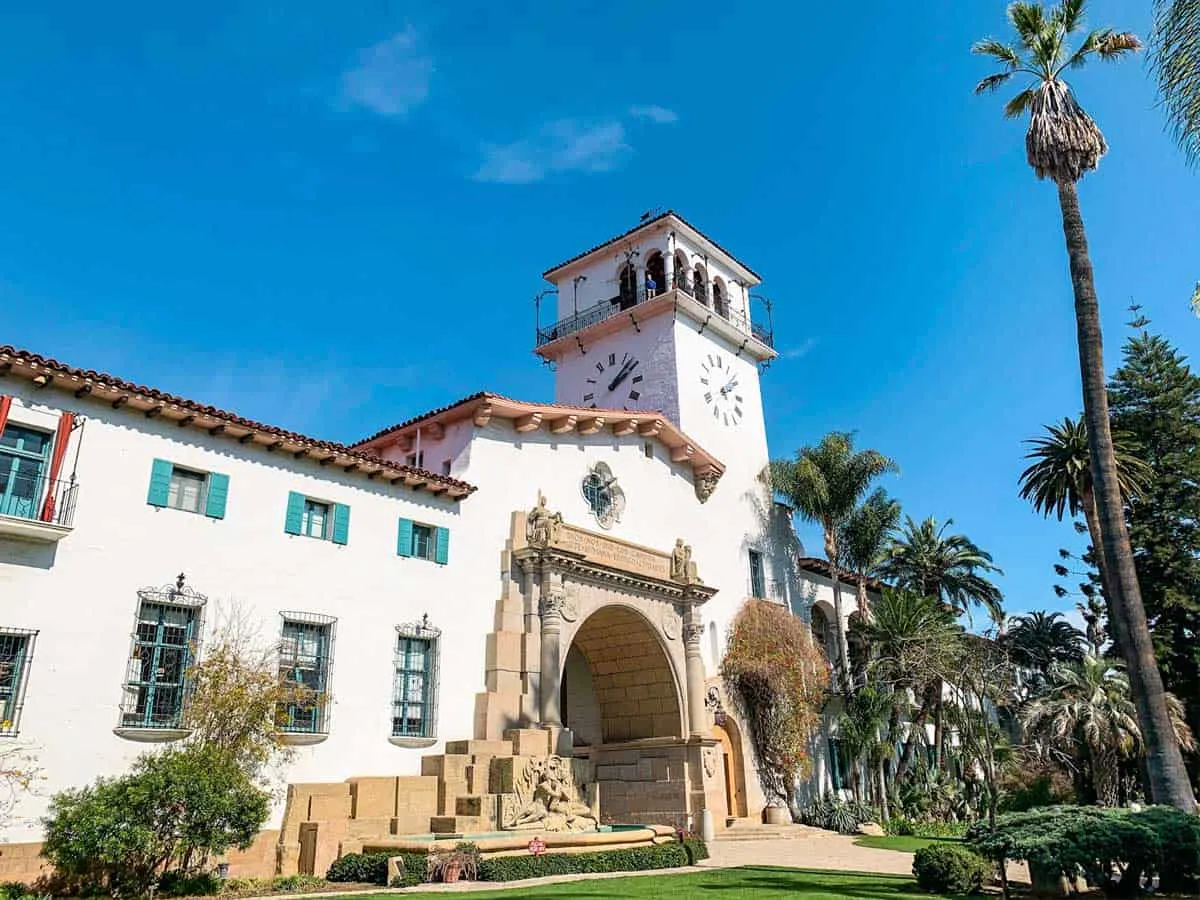 Throughout the winter months, you can catch the migration of the Monarch butterflies. And if you're a film buff, you'll want to check out the Santa Barbara International Film Festival, which takes place every February.
Outdoor enthusiasts will love a sunset kayaking tour with the gorgeous winter sunsets, while surfers delight in the bigger winter wave season. And best of all, the weather is perfect for the 2.5-mile Seven Falls hike, which is prettier in winter, especially after rain.
The weather in winter is delightful in Palm Springs, with mild temperatures and plenty of sunshine. Daytime winter highs average in the low 70s℉, with lows in the mid to upper 40s℉. While you might need a jacket early and late in the day, you can lounge by the pool during the day. It's the best of both worlds.
One of the best things to do in Palm Springs is a tour of the city's famous mid-century modern architecture. Stroll Palm Canyon Drive in the evenings to browse the boutiques and dine at one of many fine restaurants.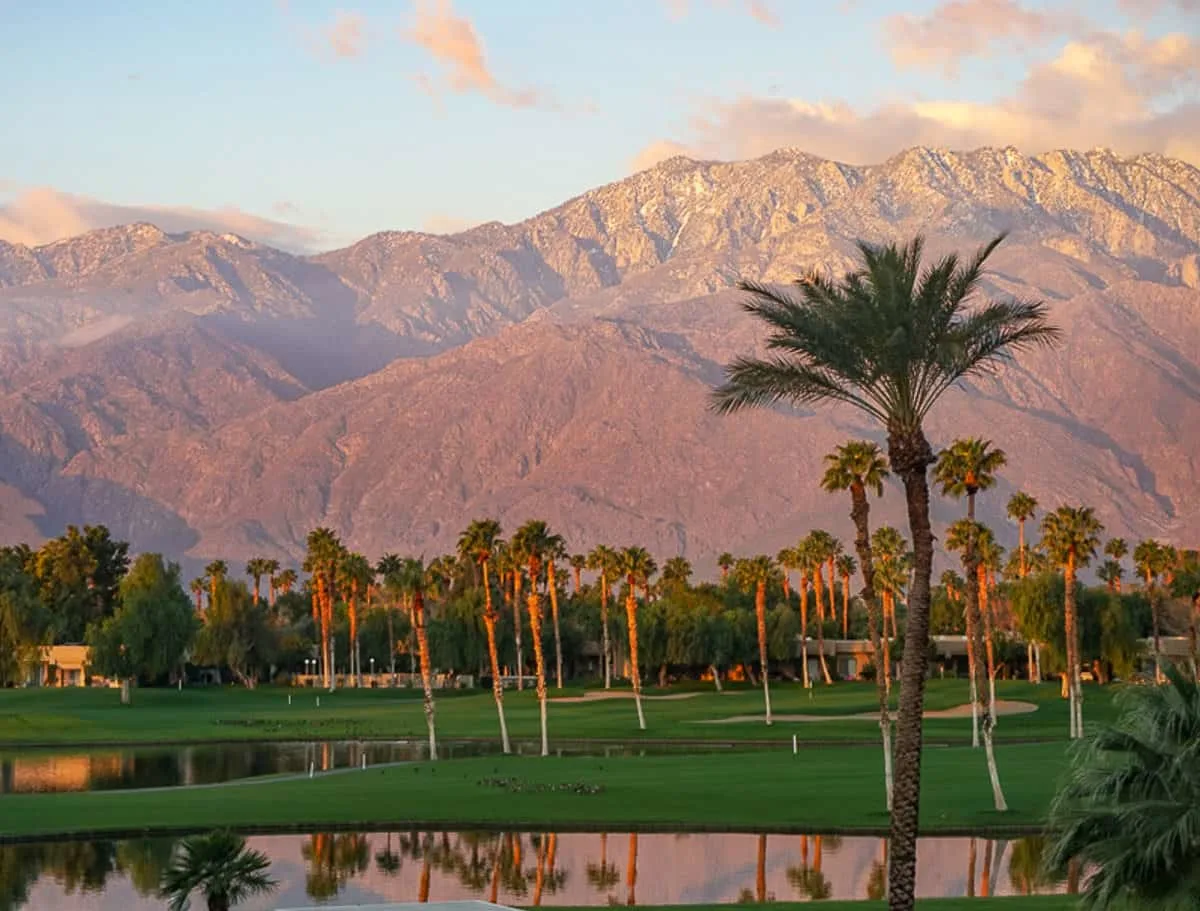 Hiking in the desert oases around Palm Springs is a must-do if you enjoy the outdoors. The Indian Canyons, Tahquitz Canyon, and the Thousand Palms Oasis are all excellent options. Or, you can do a longer tip to take in the iconic landscapes at Joshua Tree National Park.
Winter in Palm Springs also means plenty of events. Leading into the holidays, Palm Springs hosts a Tree Lighting and parade. In January, the city hosts an international film festival. In February, visit during Modernism Week, one of the city's best-known events.
You'll find numerous great restaurants in Palm Springs, but check out The Farm Restaurant for farm-to-fork Provencal cuisine and Birba for Italian.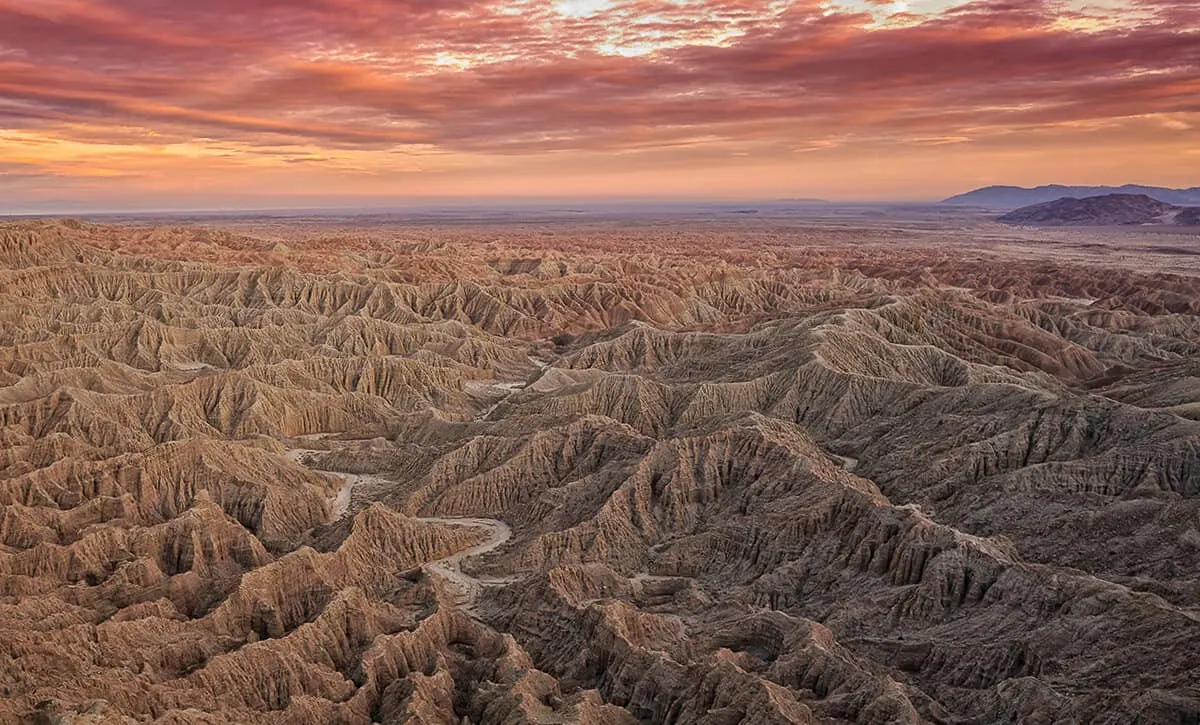 While there is plenty to do in the town of Borrego Springs, a car is recommended to access all the attractions and take advantage of some excellent day trips from Borrego Springs, including the Salton Sea, Mecca, and the Sonny Bono Refuge.
In the winter, while the rest of the country is dealing with snow, Catalina Island averages a comfortable high of around 60℉, which means only a light jacket is required. It's not only a pleasant time to visit for the climate but also shoulder season and off-peak season, so you'll have this incredible Southern California getaway to yourself.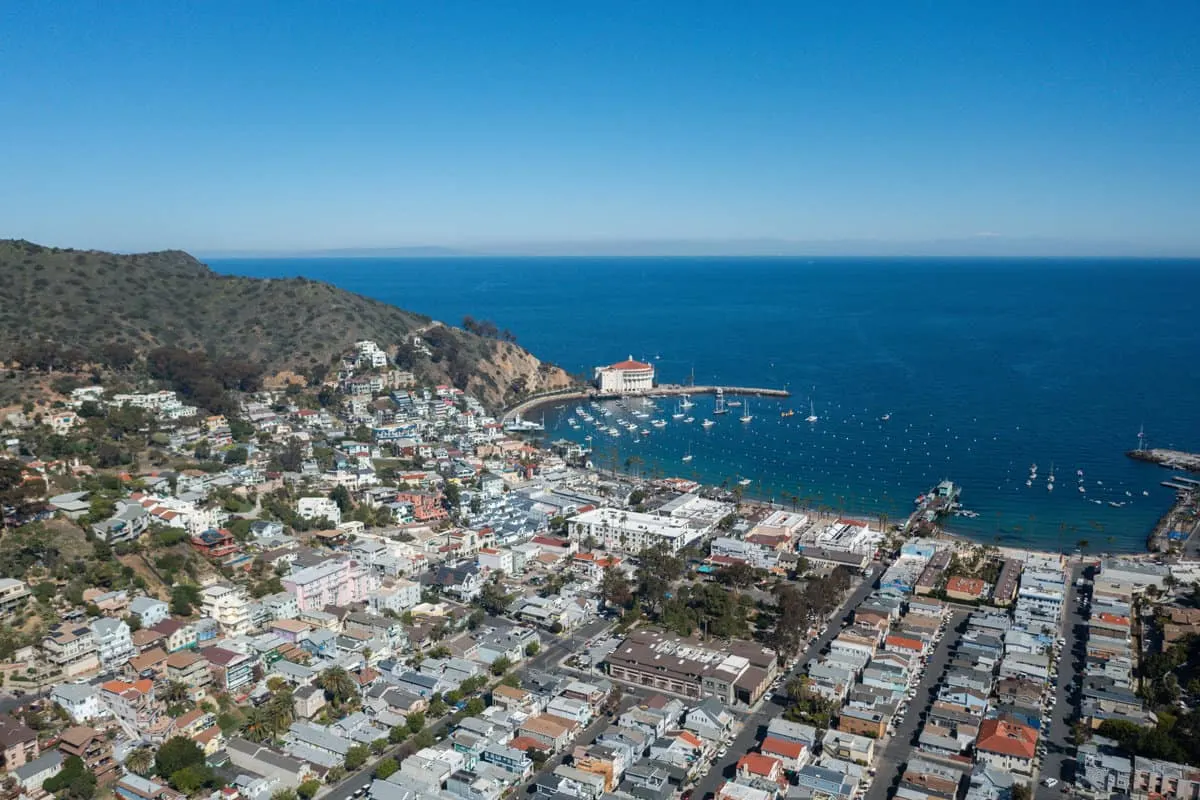 Hop on a ferry from Dana Point, Newport Beach, or Long Beach to start your Catalina Island getaway. While some of the amazing things to do on Catalina can be done on a day trip, this is one of those destinations that is best savored – I recommend staying at least a weekend in Catalina.
Beyond outdoor activities like hiking with incredible views of the Pacific Ocean, the town of Avalon has a great foodie and drinking scene. There are several historic sites and tours you can join, including touring the historic Catalina Island Casino, which serves as a focal point of the island.
Recommended by: Megan Indoe – Bobo & Chichi
The area spans about 6 miles down the coast with stunning beaches, plenty of fun activities, and excellent dining. You'll find a year-round warm and welcoming atmosphere at the popular beach cities of Manhattan Beach, Hermosa Beach, and Redondo Beach.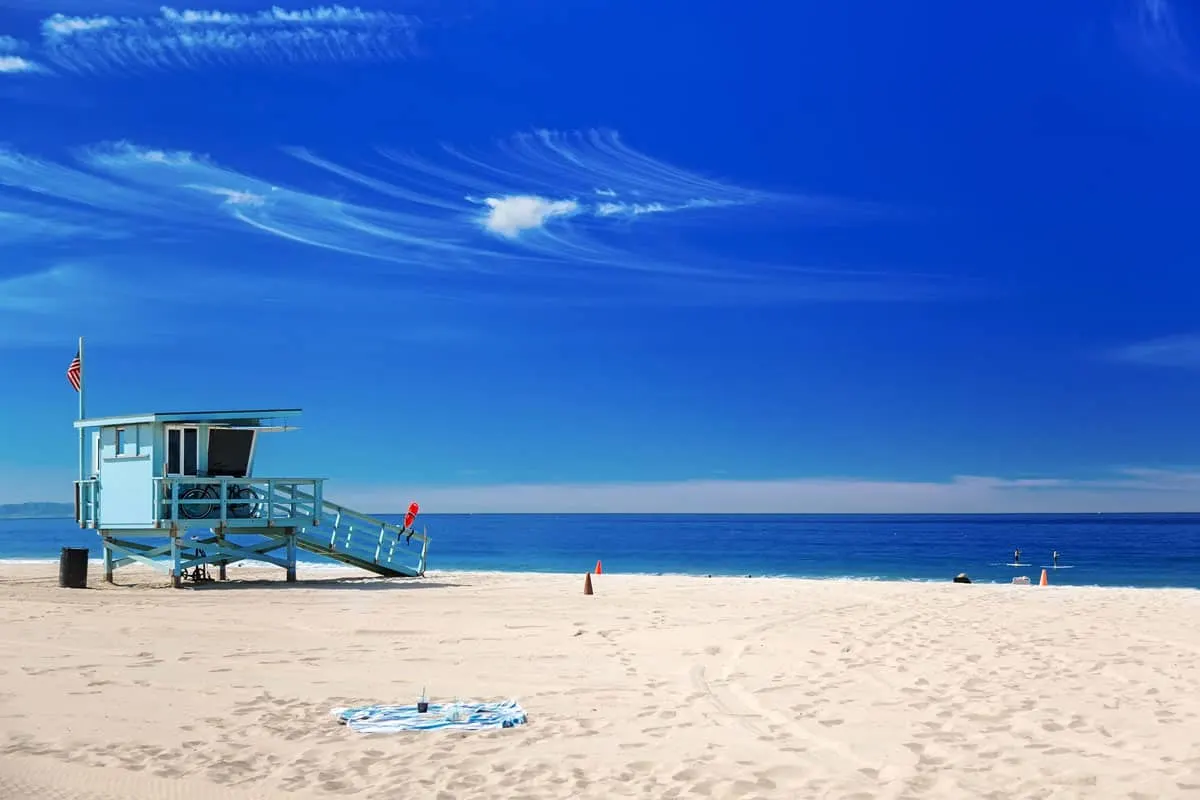 In the winter, South Bay temperatures typically range from a low of 50°F to a high of 68°F. There have even been days in November when the temperature has gone over 75°F.
Expect mild and sunny days throughout the winter with little to no rain.
There are many incredible things to do in South Bay LA in winter. From enjoying the incredible beaches to exploring fabulous local restaurants, such as the Strand House for fine dining or Madres for their Mezcal and Oaxacan food. The Hermosa Beach Pier offers lively nightlife for those who like to continue after dinner.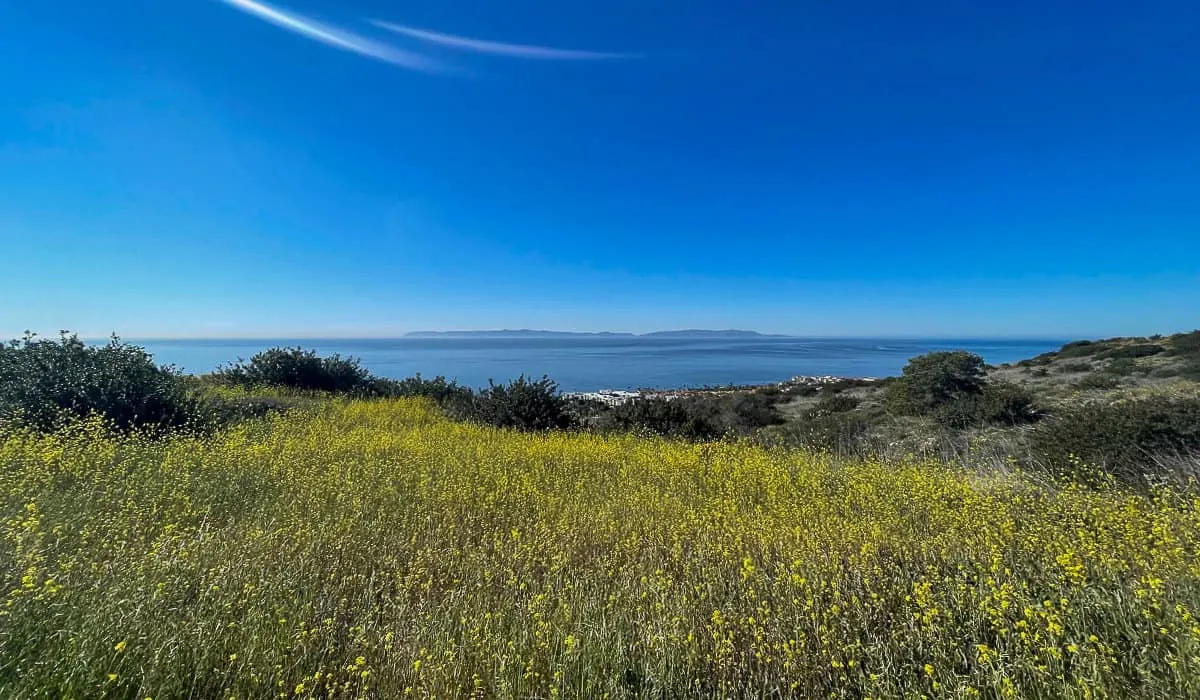 While there aren't many festivals in the winter, one of the best holiday activities is to wander down Candy Cane Lane in Torrance. The neighborhood is lit with extravagant decorations, and some locals sell hot chocolate and snacks from their front lawns.
Recommended by: Janelle Axton – Make The Trip Matter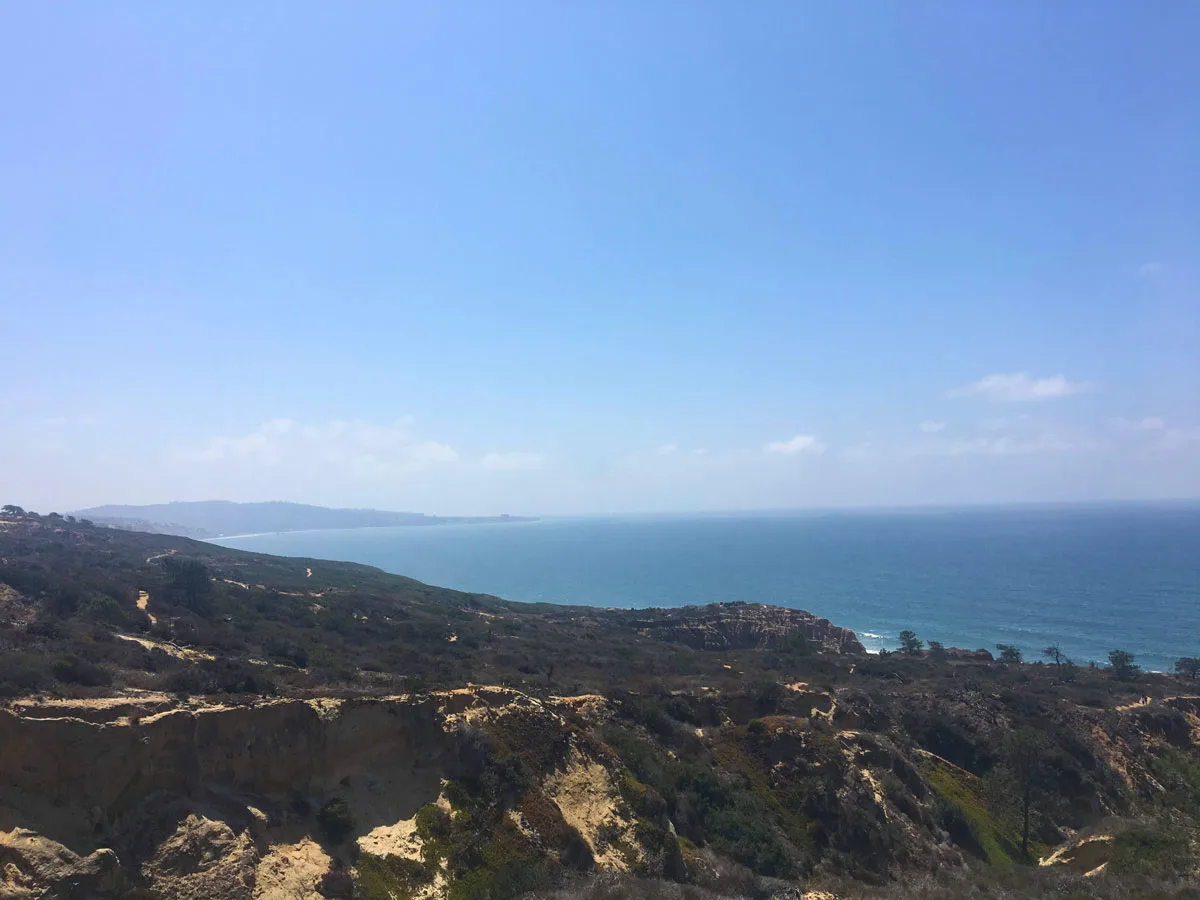 There is so much to see and do in San Diego any time of the year. San Diego boasts over 70 miles of pristine beaches to explore, hike through stunning Torrey Pines State Park, or explore the San Diego Zoo. For adventure lovers, kayaking in La Jolla is a must-do.
There's also no shortage of festivals in San Diego during winter. December hosts several events, such as the San Diego Bay Parade of Lights, Surf'n Santa, Christmas in the Park, and the SoNo Fest & Chili Cook-Off.
Don't forget to stop at California Burritos in San Diego. Their breakfast burritos are out of this world, and Oscar's Mexican Seafood for phenomenal tacos.
Recommended by: Taima Ramset – Poor in a Private Plane
There are some incredible national parks in the US, but Death Valley is unique. It is home to the Badwater Basin, the lowest place in North America at 282 below sea level, yet, it also is surrounded by 11,000+ foot tall mountains. It is quite spectacular in winter to stand in the middle of the Badwater Basin and see snow-capped mountains surrounding you.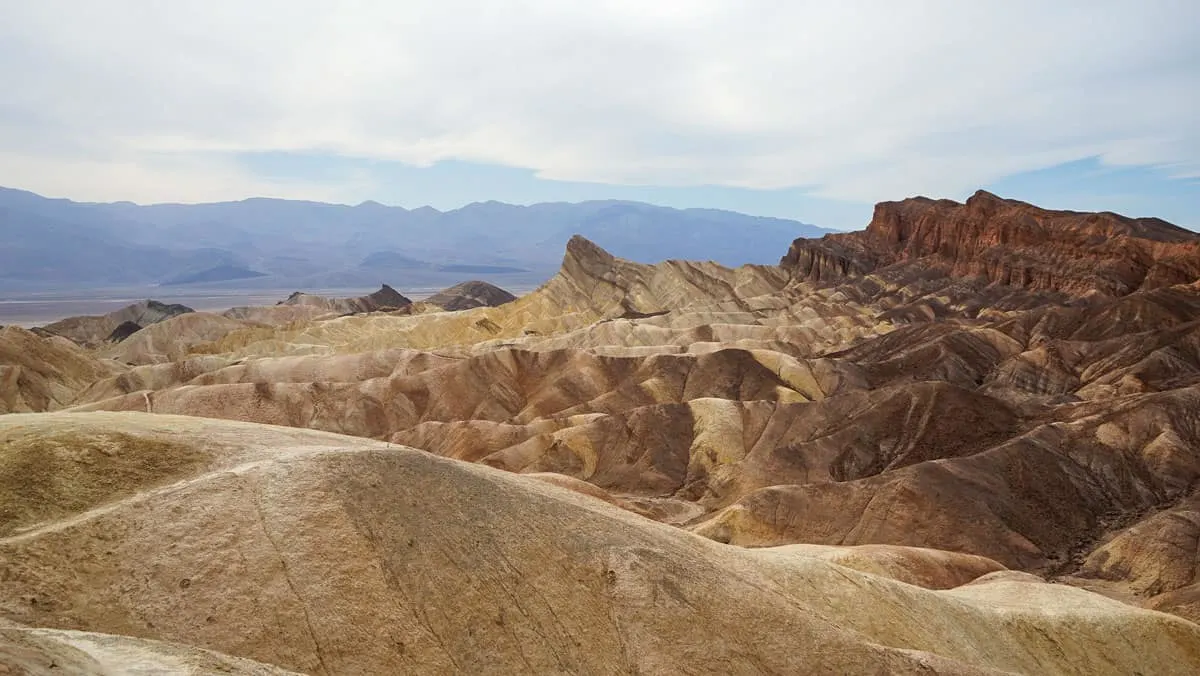 While you're there, you can't miss these 9 Stunning Sites in Death Valley, including the iconic Zabriske Point, the colorful Rainbow Hills of Artist's Palette, and the Mesquite Sand Dunes.
You will need a car to explore Death Valley. While you can enter the park from the California side near Lone Pine, most people come from Las Vegas as the drive is only an hour and forty minutes to the park entrance at Death Valley Junction. The park's east side also has more popular attractions and is closer to better lodging at Furnace Creek and Stovepipe Wells.
While there are some food options and gas at Furnace Creek and Stovepipe Wells, I highly recommend filling up on gas before entering the park, as it's at least a dollar more per gallon inside the park. Additionally, bring 2-3 extra gallons of water in your car in case of an emergency; after all, it is the hottest place on Earth.
Recommended by: Taylor Schlesinger – Nomads in Nature
The Mad Apple show at the New York, New York hotel is a perfect blend of reasonably priced entertainment. If you are looking for a newer attraction, Area 15 is very cool. It's an indoor "adult playground" with sensory experiences, zip lining, and art installations. It is certainly worth checking out.
The winter season also has plenty of great events. While the Las Vegas pool parties are closed for the season from October-Mid May, conferences, trade shows, and concerts normally ramp up.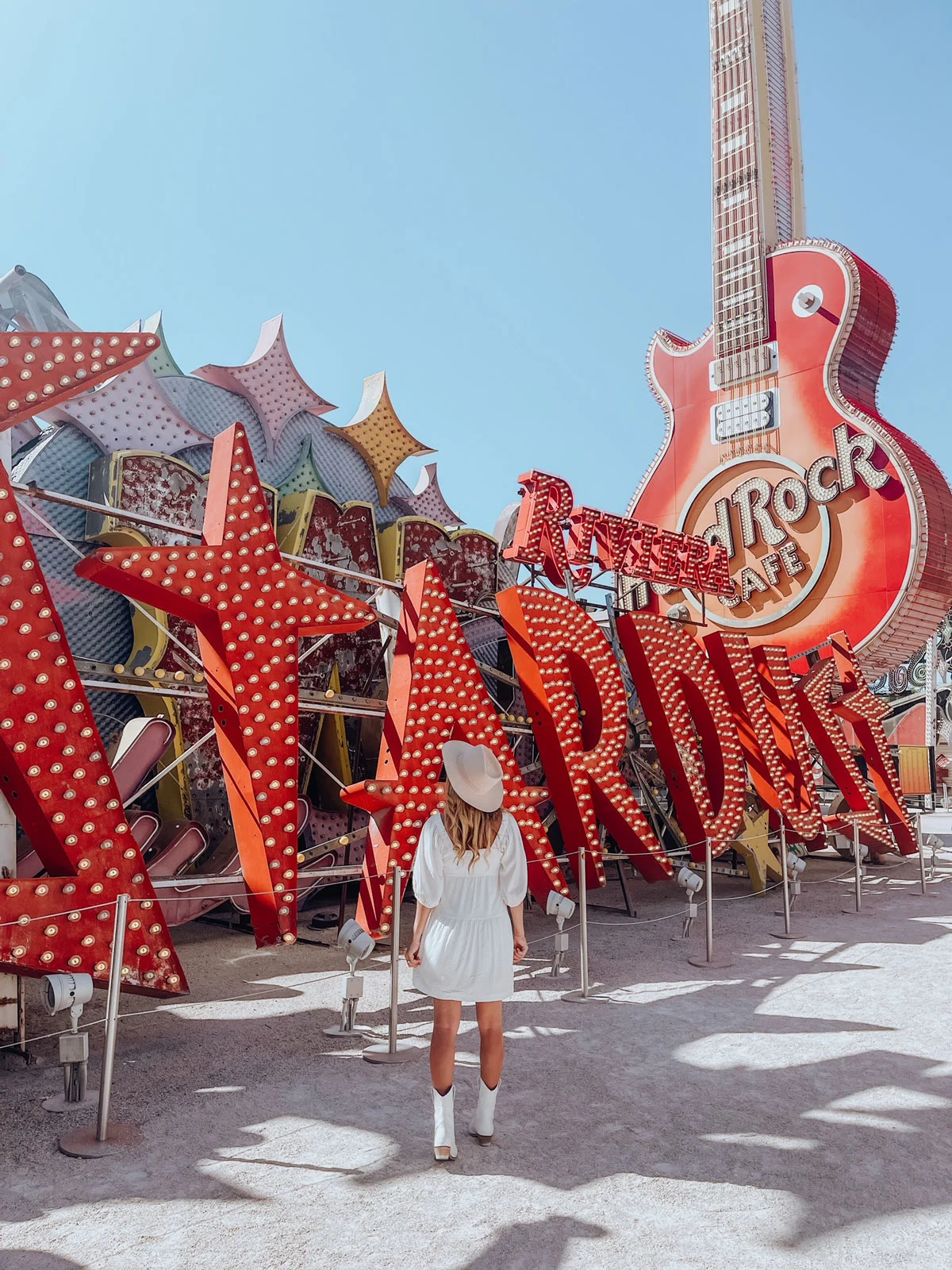 Las Vegas does hotels like no other city. There are 5-star resorts like The Encore at Wynn and The Wynn, which are upscale and quieter. The Cosmopolitan is a fun and lively spot. If you are looking for a good balance of both, check out The Palazzo.
Las Vegas McCarran International Airport services Vegas, only 15 minutes from the strip. Once you land, you can be at your hotel in under an hour. Unless you plan day trips from Vegas, you don't need a car. Uber and taxis are readily available. Uber is a bit more cost-efficient, but there are always taxis at the bigger resorts, and easier to grab in a pinch.
Recommended by: Marisa Mercanti-Gagnon – The Daydream Diaries
We named Kauai one of the best outdoor adventure destinations in the US for a good reason. One of the best ways to see the island of Kauai is by taking a helicopter tour, as much of the island is inaccessible by roads. A helicopter tour will reveal some of the island's most magic settings, such as the famous waterfall from the first Jurassic Park movie. Soar over Waimea Canyon and coast along the beautiful Na Pali coast. You may even see whales migrating along the coast.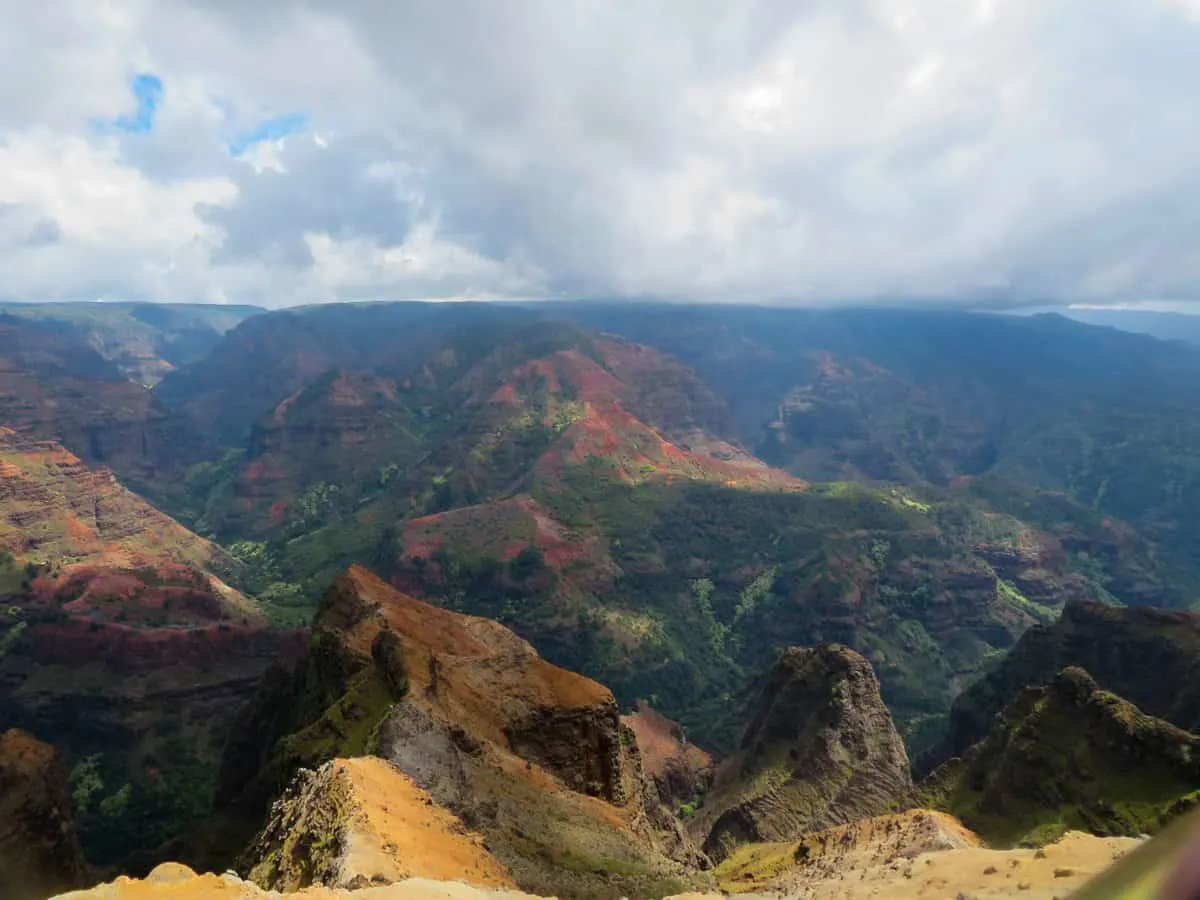 Get more information on Waimea Canyon and Jurassic Falls Helicopter Tour, or you may prefer a Sightseeing Flight over Napali Coast & Waimea Canyon.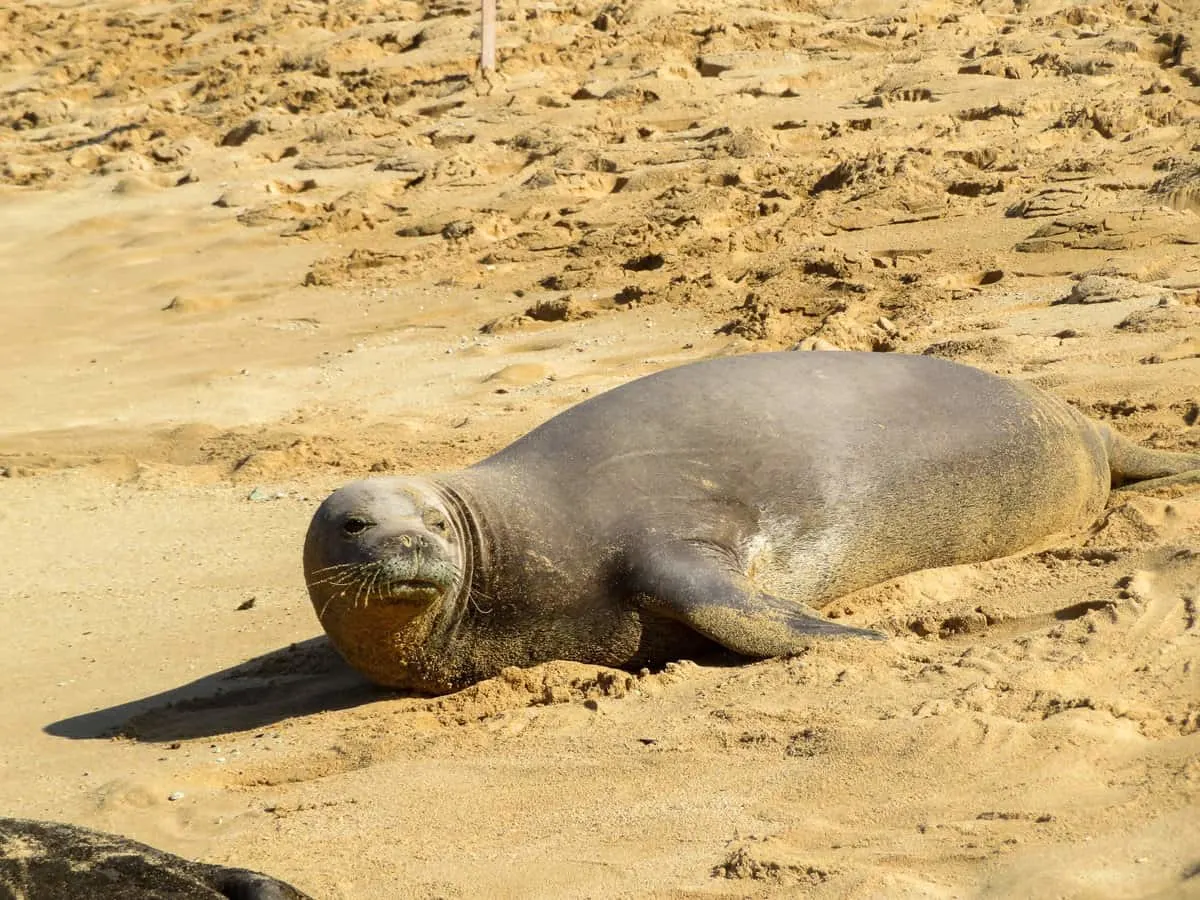 Popular places to stay in Kauai include the town of Lihue and the area near Poi Pu Beach. The Hilton Garden Inn Kauai Wailua Bay offers guests fire shows every Tuesday night and is close to a sheltered beach, perfect for swimming.
Visitors should plan to rent a car during their stay. Having a car will give you the freedom to explore the island and the ease of exploring its many delicious restaurants. You can find local car rental deals here from Lihue.
Recommended by: Kristin Secor -World on Wheels
The Hilo side of the island is lush and green, with many botanical gardens and waterfalls to explore. It offers easy access to Volcanoes National Park. The unique park system has many fascinating landscapes and hiking trails around the active volcano caldera.
The Kona side of the island is more arid, hot, and dry, with large resort areas and gorgeous white sand beaches like Hapuna Beach, which always ranks among the top five USA beaches. You'll find the striking Westin Hapuna Beach Resort on the edge of this stunning beach.
The west side also has many historical and cultural sites, including national monuments, Kona coffee growing farms, and gorgeous gulches to explore at Waipio and Polulu Valley. There are also plenty of world-class outdoor adventure experiences like surfing, sailing, snorkeling, and manta ray diving.
Aside from the gorgeous warm winter weather, The Big Island dishes up loads of thrilling adventure experiences, incredible beaches and resorts, stunning natural attractions, and of course, great food experiences.
Recommended by: Noel Morata – This Hawaii Life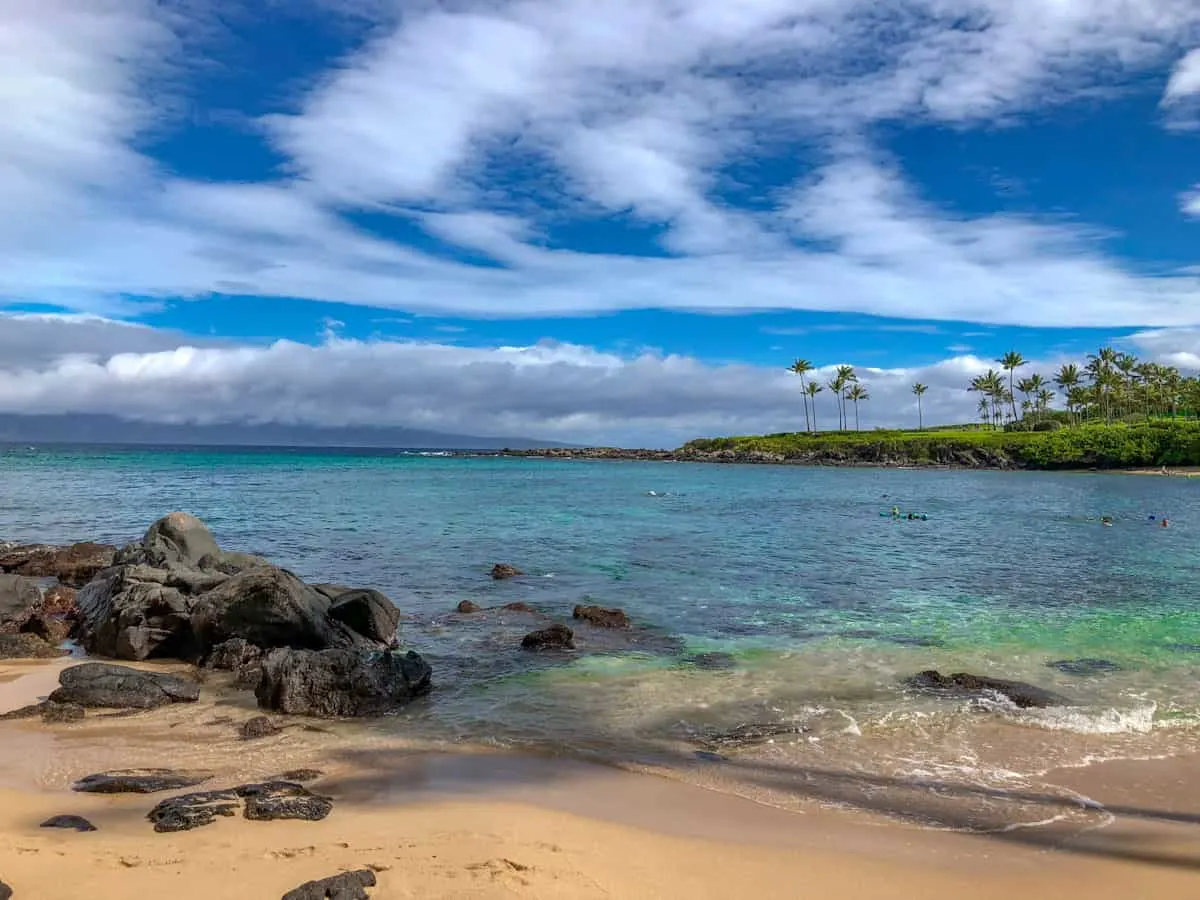 You can count on the occasional rain shower in winter – usually brief, but with the rain, you might also be treated to a beautiful Hawaii rainbow afterward.
Note that you're less likely to experience rain in South Maui, making the resort areas of Wailea and Kihei some of the best places to stay in Maui in winter. It is also where you'll find some of the most fabulous beaches on the island.
From hiking and snorkeling to zip lining, there's no shortage of exciting activities on the Valley Isle, and some are even better in winter than in any other season. Winter signals whale watching season. You can take a whale-watching cruise to the warm waters of the 'Au'au channel, where these majestic mammals breed from December to March.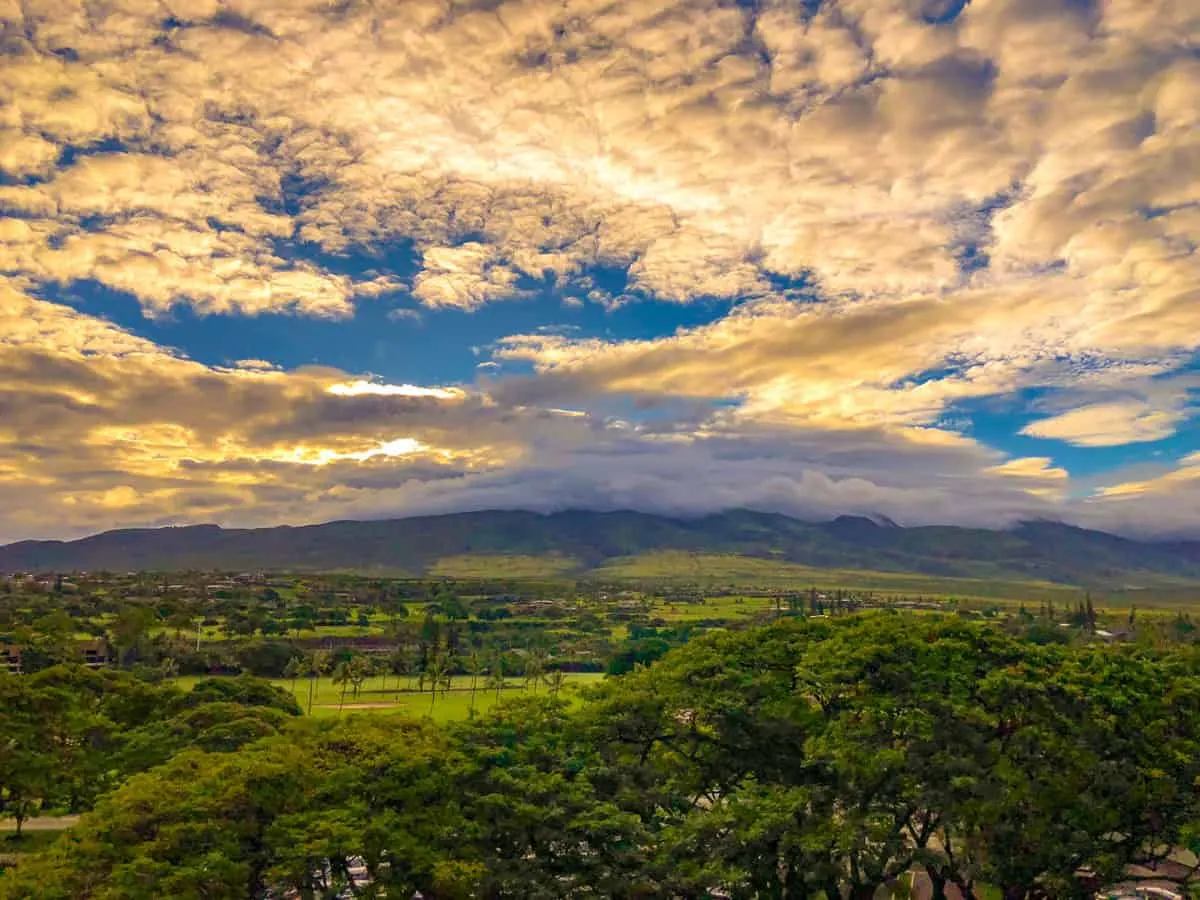 See the sunrise from the top of the Haleakala Volcano for an experience of a lifetime on a Haleakala National Park sunrise and breakfast tour. As the sun rises quite a bit later in the winter months, you can have your sleep and a sunrise. If you're looking to hike to one of the island's spectacular waterfalls, winter is when Maui's waterfalls are at their best.
Excursions and tours are plentiful in Maui – you can see all the types of Maui tours available here. However, as with most island getaways, renting a car is recommended to make the most of your time on the island.
Recommended by: Sarah Vanheel – CosmopoliClan
You also have to see the famous Forsyth Park and fountain, where you can walk under the iconic giant oak trees covered with Spanish moss.
You can't miss stopping for ice cream at Leopold's or a meal at The Olde Pink House. Staying on the Riverfront or by Forsyth Park are great options for hotels.
You don't need a car when visiting Savannah unless you plan on doing anything outside the downtown area. Parking can be difficult if you bring a car, and hotels usually charge extra for onsite parking. Overall, getting around Savannah on foot, using Uber, or even the trolley are great ways to explore the city.
Recommended by: Sam Oppenheimer – Find Love & Travel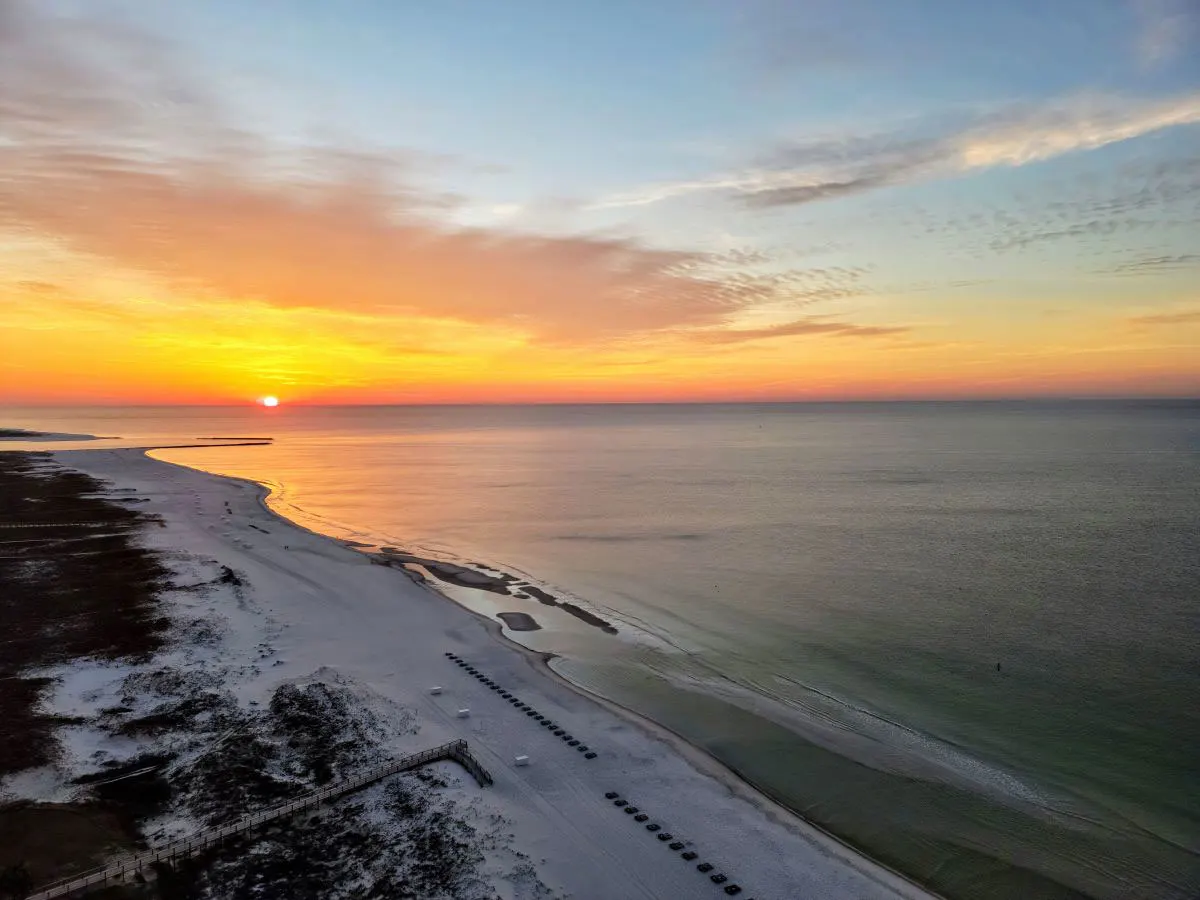 Gulf State Park is 6,500 acres comprised of beaches, extensive marshland, pine forests, and fresh-water lakes. Hiking the Hugh S. Branyon Backcountry Trails is popular, and so is bicycling. At Beach Bike Rentals, you can rent bikes, including tandems and adult trikes. There's also a free bike-sharing program within the park.
A unique beach activity is taking a sandcastle class with Sandcastle University. Keep the sand in your toes with a meal at The Gulf – a waterfront restaurant inside old shipping containers specializing in seafood.
For a historical perspective of Gulf Shores, visit Fort Morgan. Its location at the end of the peninsula made it an important site during the Civil War.
Located southeast of Mobile, a cool way to get there is by ferry from Dauphin Island. It lands at Fort Morgan, so you can check that off as soon as you arrive.
This is just a small sample of the many things to do in Gulf Shores, Alabama. It's a perfect place to relax, soak in the gorgeous sunrises and sunsets, or have a more active winter vacation.
Recommended by: Theresa Goodrich– The Local Tourist
From sunny city getaways to idyllic island escapes, which of the USA warm winter vacations will you choose to escape the cold this year?