We lived on Vieques Island for six months, house sitting. This does not make us locals, nor does it make us tourists. We fall somewhere in between. It means we can offer you an amazing guide to Vieques Island. What it does make us is somewhat of authoritarians in so far as what you might want to know as a tourist or what it is like to live on Vieques.
When we first accepted the assignment to come and live here for six months, naturally the first thing we did was jump on the internet to find out firstly, where Vieques was exactly (that's right, we had no idea!) and any information about what we would find here in as far as shops, facilities etc. The information we found was pretty lacking, to say the least. We had to ask the home owner if we needed to bring supplies from the big island (Puerto Rico).
We put together all the information we couldn't find when we took a blind leap of faith and agreed to spend six months on this little Puerto Rican Island in the Caribbean.

---
Where is Vieques Island?
Vieques is an island in the north east Caribbean area. It is referred to as the Spanish Virgin Islands. Approximately 8 miles east of Puerto Rico, Vieques is 21 miles long and 4 miles wide, with a population of approximately 14,000.
How to Get to There
Getting to Vieques can be both easy and tricky. The first step in our guide to Vieques Island is helping you figure out transportation.
Fly
San Juan International (SJU-VQS) – a 30-minute flight.
Isla Grande Airport (SIG-VQS) – 10 min cab ride from SJU, then a 20-minute flight.
Ceiba Airport (RVR-VQS) – 1 hour cab from San Juan, then, a 7-minute flight.
St Croix (STX-VQS) – 20min flight.
All these flights are on small planes which have a less than normal baggage limit. Last we checked it was 25lbs and $1 per lb for excess baggage.
Ferry
The ferry leaves from the Fajardo Ferry Terminal which is about a 1-hour cab ride from San Juan. Vans are located outside the baggage claim at SJU. They can seat up to 10 people and will cost around $100 for the trip.
The ferry is 1 hour from Fajardo to Vieques. Prepare to wait and possibly bumped off if the ferry is full, regardless of having a ticket. Vieques residents are seated first and the system is not reliable. We got stuck on our first ferry ride. You can read about that here, but don't be disheartened, just be prepared and patient.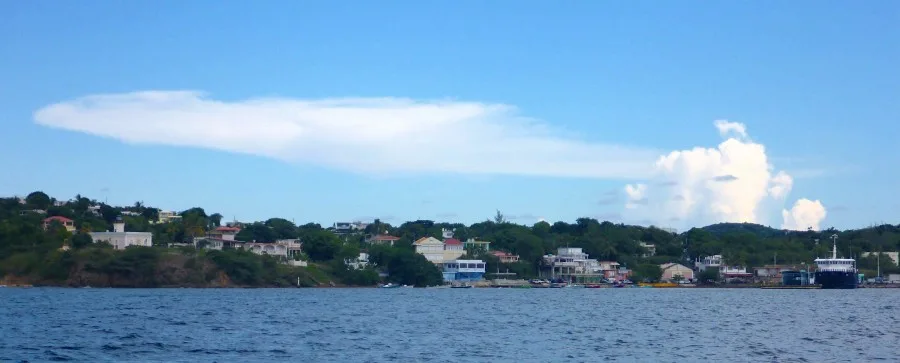 ---
Visit Puerto Rico's Other Popular Island: Everything you need to know about visiting the Isla De Culebra.
---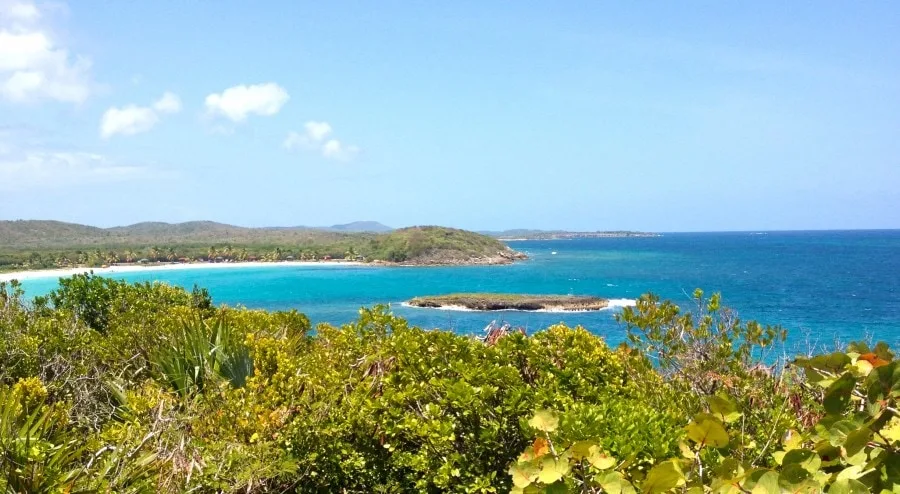 ---
Accommodation on Vieques
Vieques is not yet overloaded with your standard touristy island resorts people expect of the Caribbean. Even so, there is still a nice selection of accommodation options. To name a few (as there are only a few!) W Resort, Blue Horizon Resort, Horizon Resort, Hix Island House and the newly opened El Blok Resort.
There are also a number of smaller guest house style motels and B&B options in Esperanza and outlying areas of Isabelle II. Most people will opt for a private vacation rental, villa or casita. There are a number of websites offering private rentals.
Be mindful of theft on the island and always ensure your car is locked and valuables are not left in plain sight.
Check Latest Accommodation Rates for Vieques Island
---
Getting Around on Vieques
Most people visiting Vieques rent a car and this is probably your best option. Most rentals on the island are 4×4 Jeeps, as the roads across the island can vary from okay to very bad to OMG someone has bombed the road. Access to many of the beaches is off road and can only be accessed in a 4×4. If you do rent a jeep be very careful of the wild horses roaming the island, they have a tendency to run out on the road, especially at night.
As with accommodation, do not leave valuables in the car – ever. Petty theft is rife on the island. You should leave your car empty and unlocked, especially at secluded beaches to avoid having windows smashed.
---
Keep Your Valuables Safe on the Beach: We've rounded up the Best Beach Safe Solutions to help you have a relaxing day at the beach or by the pool.
---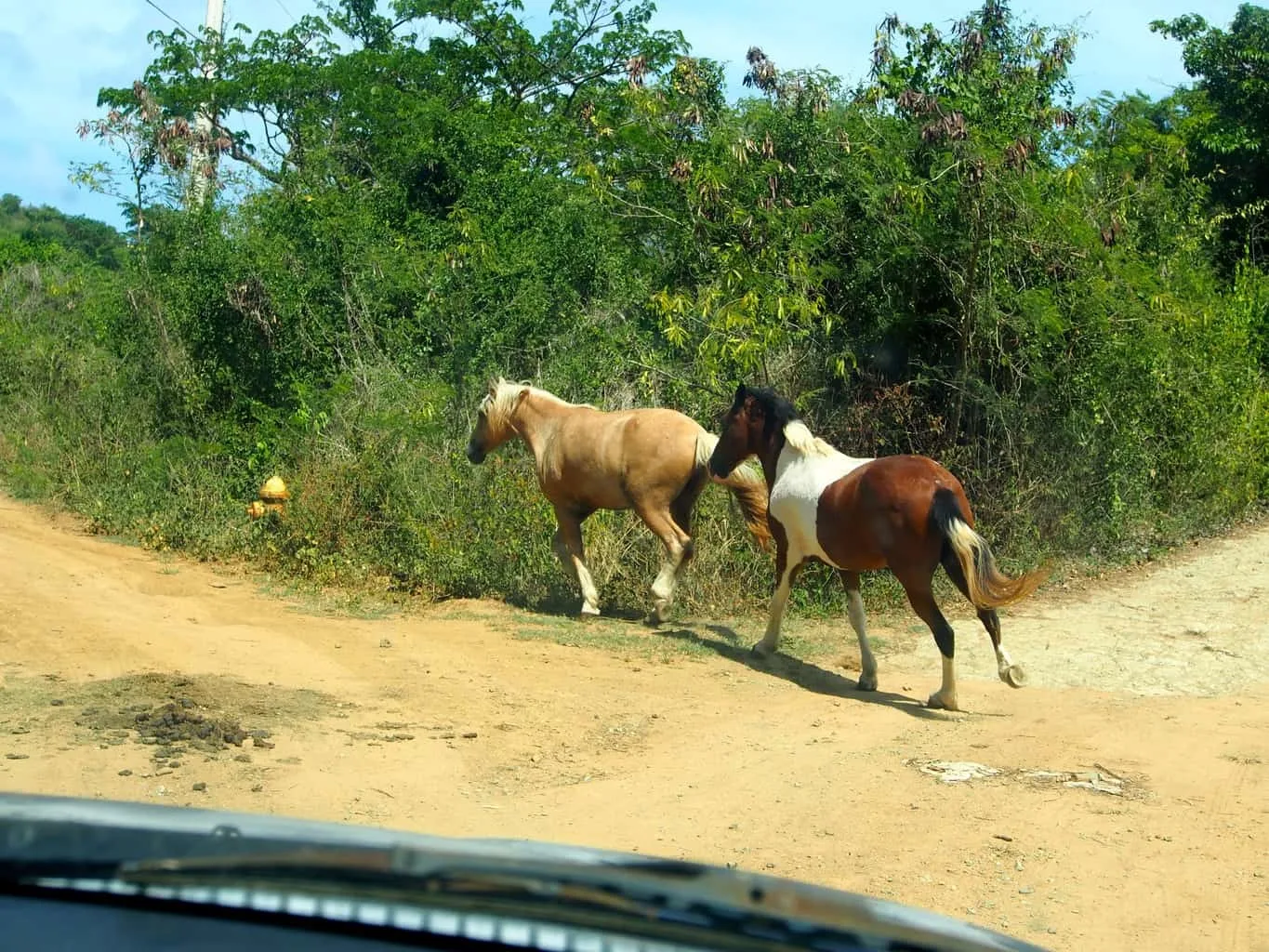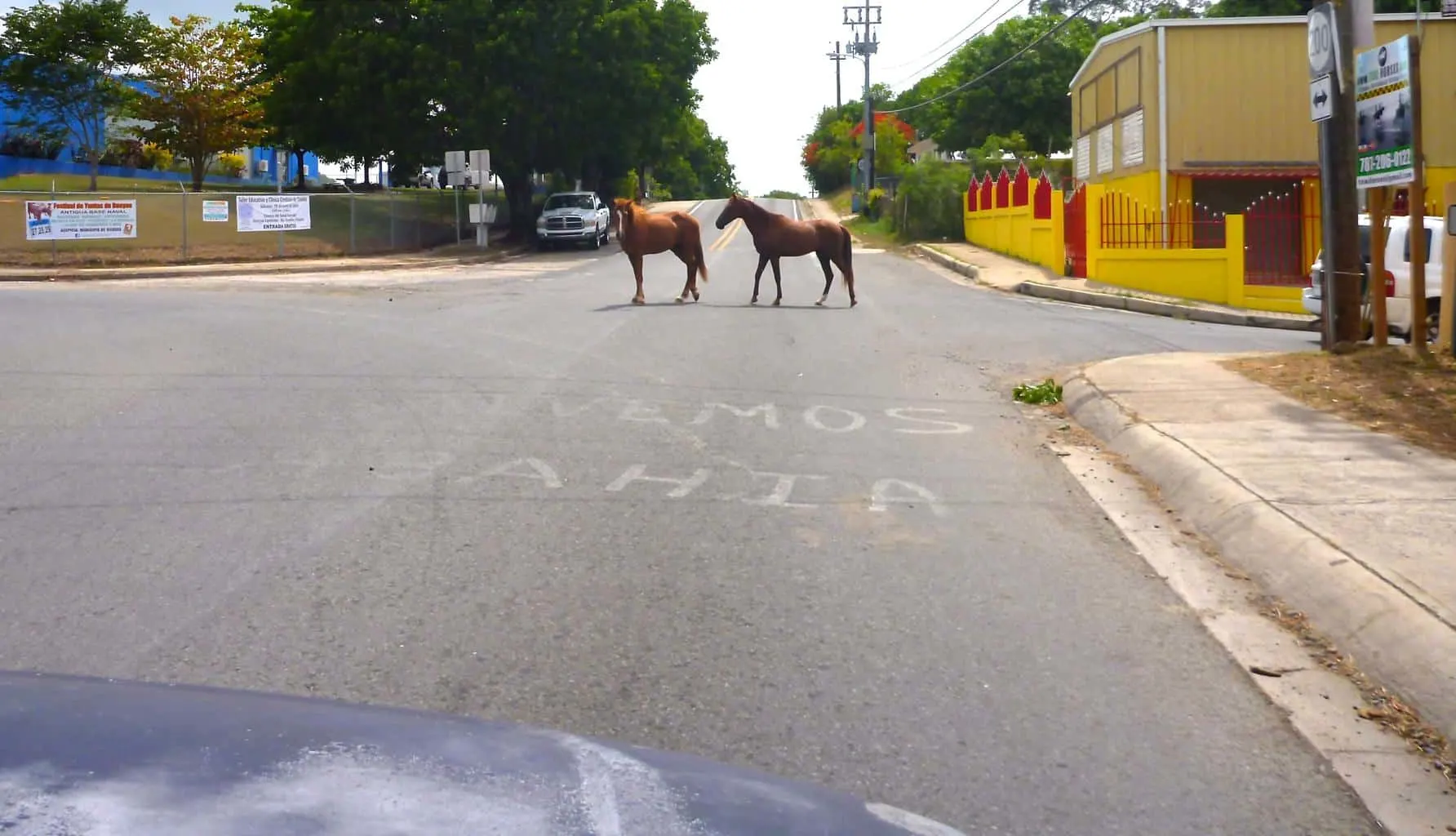 There is a taxi service on the island as well as public vans. The public vans are identified by the "Vieques y Sus Barrios" sign on the windshield (Vieques and Neighborhoods). You can wave the vans down on the street or call to be picked up. They are also parked just outside the Ferry Terminal on the right as you head into town. Expect a minimum $10 fare if not sharing or around $3 per person.
Some of the public vans will take you to the main Wildlife Refuge beaches such as Playa Caracas (Red Beach) but not all. Only a few of the main beaches can be accessed by public vans as they are not 4WD.
Expect a minimum $10 fare if not sharing or around $3 per person. Some of the public vans will take you to the main Wildlife Refuge beaches such as Playa Caracas (Red Beach) but not all. Only a few of the main beaches can be accessed by public vans as they are not 4WD.
---
Shopping on Vieques
Now it's time to share the guide to Vieques Island shopping. Vieques has two towns, one on each side of the island. The main town is Isabelle Segunda (Isabelle II) and the other is Esperanza. Isabelle II is the administrative centre and capital of Vieques. Here you will find postal and banking services, doctors and dentists, as well as restaurants and a small collection of boutiques.
Esperanza is the small tourist town on the other side of the island. Here you will find a small strip of restaurants and bars as well as a few small souvenir boutiques and a basic colamado store. Vieques, whilst not having a lot of retail variety, has all the stores you need to provision for a holiday or for day to day shopping needs.
---
Eating & Drinking
Vieques has loads of great restaurants, mostly Puerto Rican and American. Restaurants range from great street-side vendors to upscale dining. There are many options, so we will not list them all, we will, however, share some we consider to be the better dining experiences on the island. Our perfect guide to Vieques Island restaurants! These are just some of the choices we have found to be worth a mention.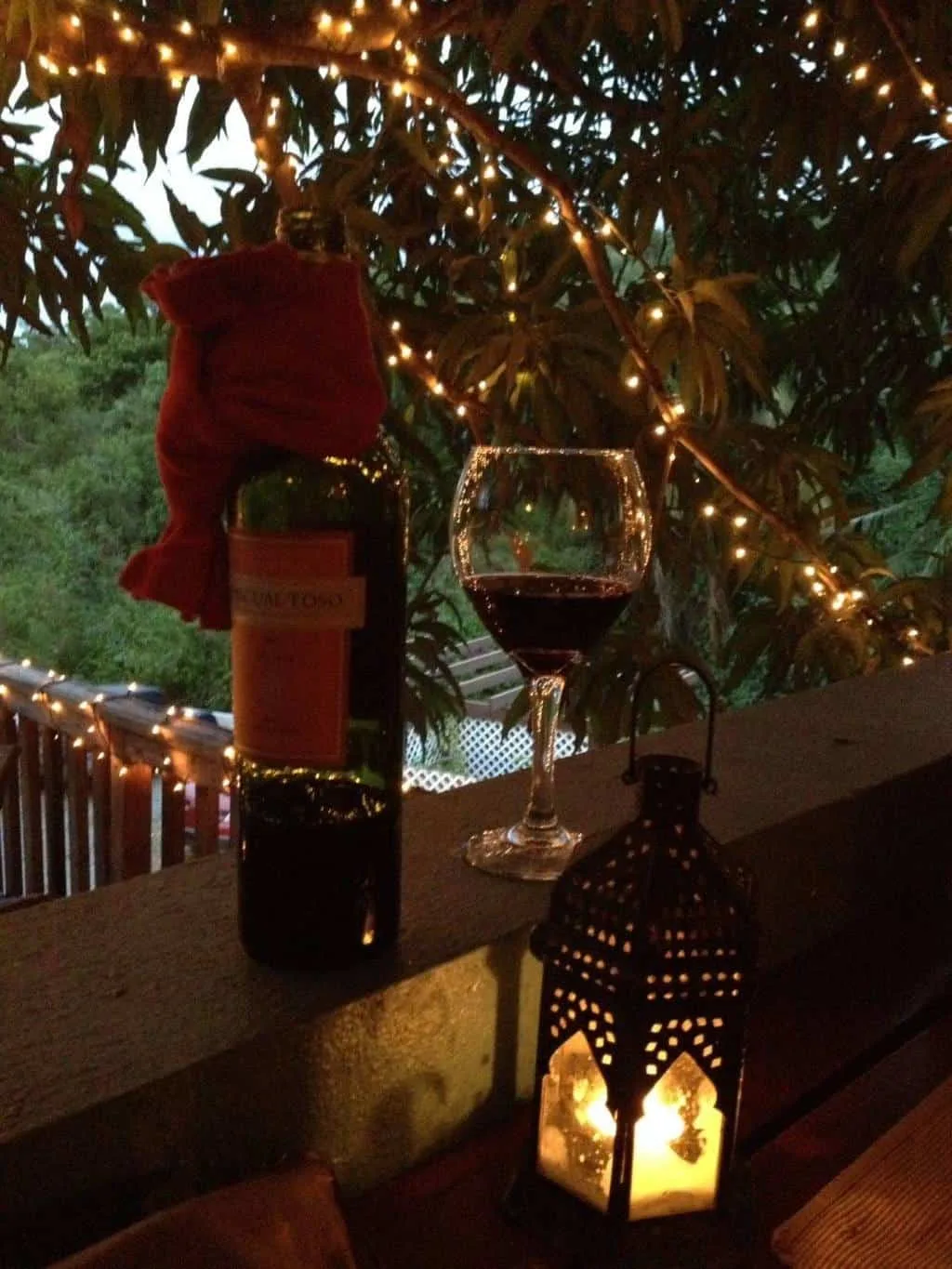 ---
Beaches on Vieques
One of the big draw cards bringing people to Vieques is its stunning Caribbean beaches. This is one of the rare Caribbean islands where you can have a beach all to yourself. Well not all of them all of the time, but a lot of the time!
There are loads of beaches on Vieques and all of them are special for one reason or another. Some are hard to find, some are hard to get to, and some you are always guaranteed to have to yourself. So make the effort to visit as many as you can when on Vieques.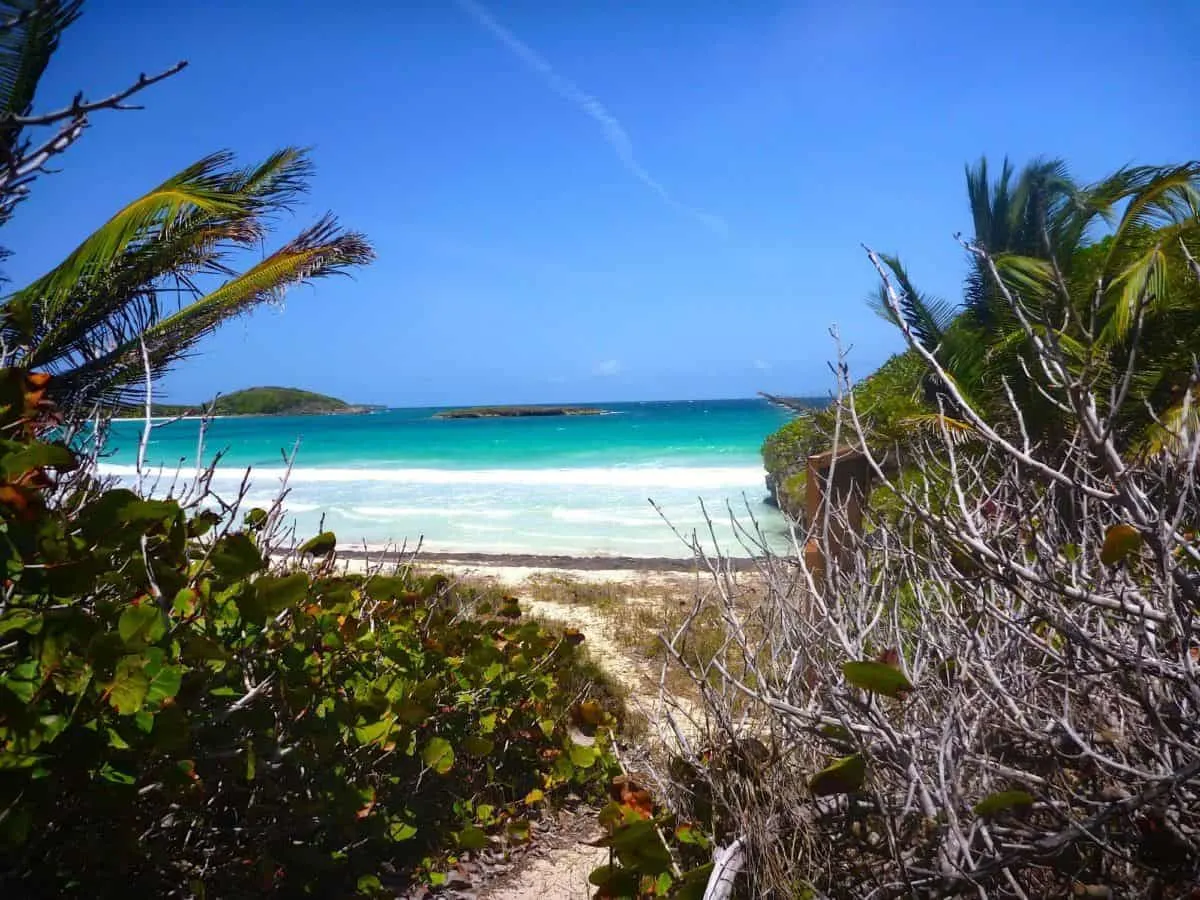 ---
Things to do on Vieques Other Than Beaches
Mosquito Pier Snorkelling
Now it's time to share our guide to Vieques Island experiences. If you drive out of Isabelle II on the 200 past the airport you will see the turnoff to Mosquito Pier. Drive all the way down until you reach the security gate and park your car. On the left-hand side near the security office, you will notice a set of concrete stairs leading into the water.
The stairs were put there by local dive companies and make a great entry point for snorkelling along the rock wall and pier. Turtles are frequently seen under the pier and there is a good assortment of fish and fan corals.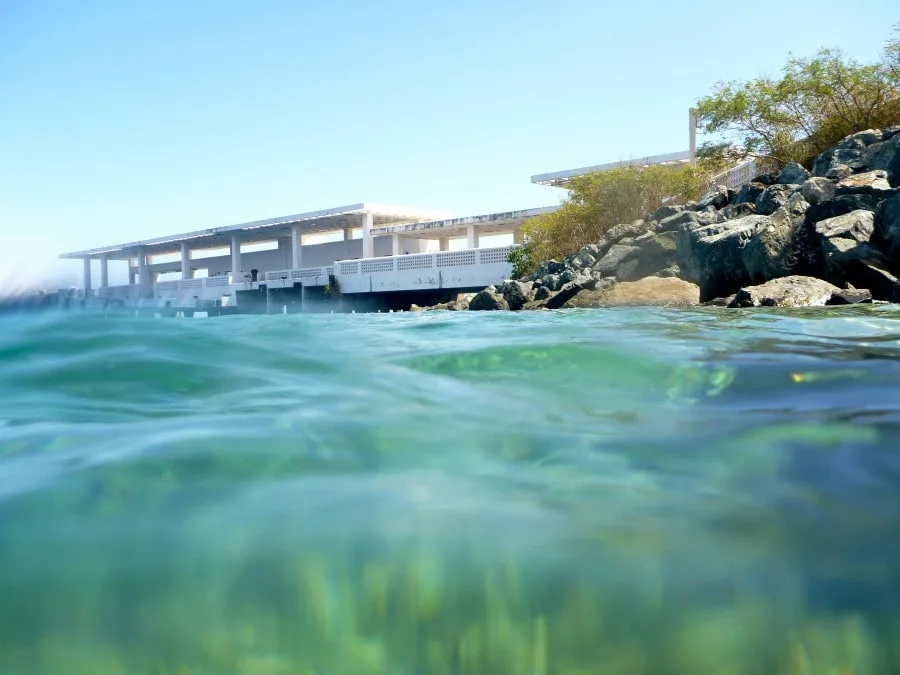 Bio Bay Bioluminescent Tour
Vieques has the brightest bioluminescent bay in the world and is a must-see when visiting Vieques. Pick a night with little or no moon and book with one of the operators who are licensed to enter the bay. You can take kayak tours or visit by electric boat. Either way, it is a magical sight and a great way to spend an evening.
Horse Riding
Vieques is famous for the wild horses that roam the island, so why not go for a horseback ride along the beach. There are a number of local operators offering rides along various beaches.
Paddle Boarding and Kayaking
Vieques has lots of protected bays with small islands and inlets to explore. There are a number of operators in Esperanza offering paddleboard and kayak hire and tours.
Explore the Central Playa Grande Sugar Mill Ruins
Closed since the early 1940s these ruins have been reclaimed by the jungle and make for a great explore. Here you will find all the details from our afternoon adventure there.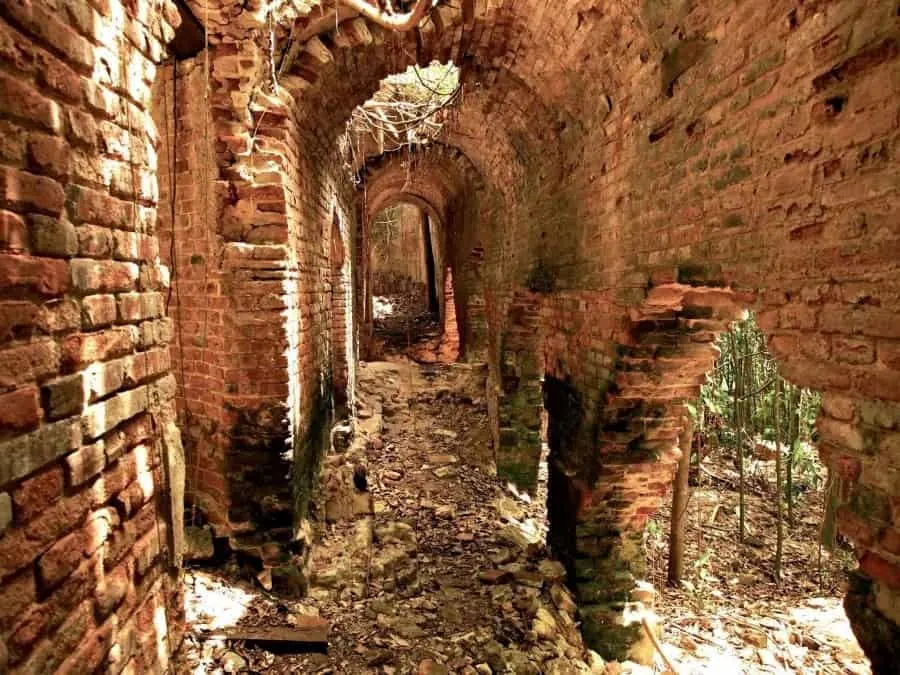 Visit the Old Fort
One of the last forts built by the Spanish in the Americas. It sits on the hill overlooking the town of Isabelle II. The old fort houses a museum and is often the venue for local concerts and art shows.
Festivals
Vieques has the annual Fiestas Patronales, usually in the third week of July. Five days of party and celebration to honour the patron saint of Vieques and fishing. You can read about it here.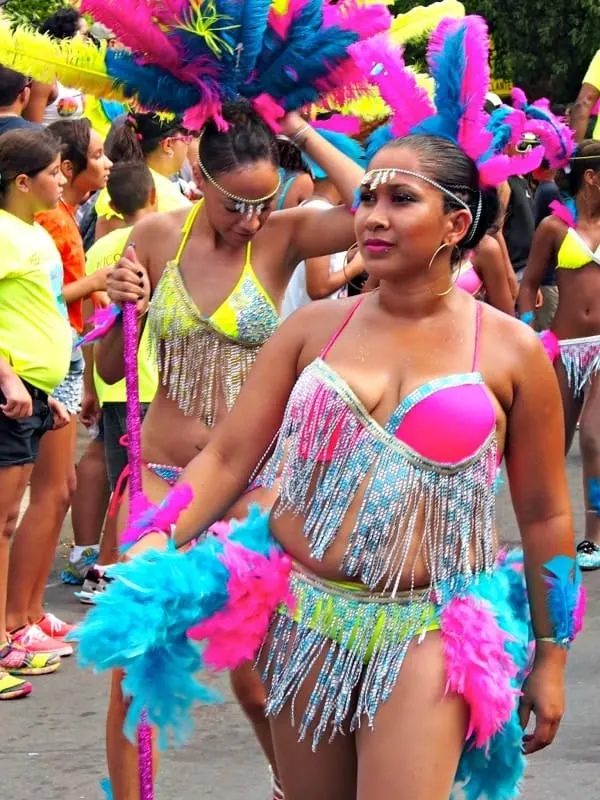 Go to a Cock Fight
Probably not most people's cup of tea, but like it or not cockfighting is legal in Puerto Rico and is a very organised sport. Vieques has a cockfighting venue on the 200 just down the road from the big Morales supermarket. If you are curious or fancy a flutter (excuse the pun) most weekends during the season you will find some action there. You can read about our day at the cockfighting arena here.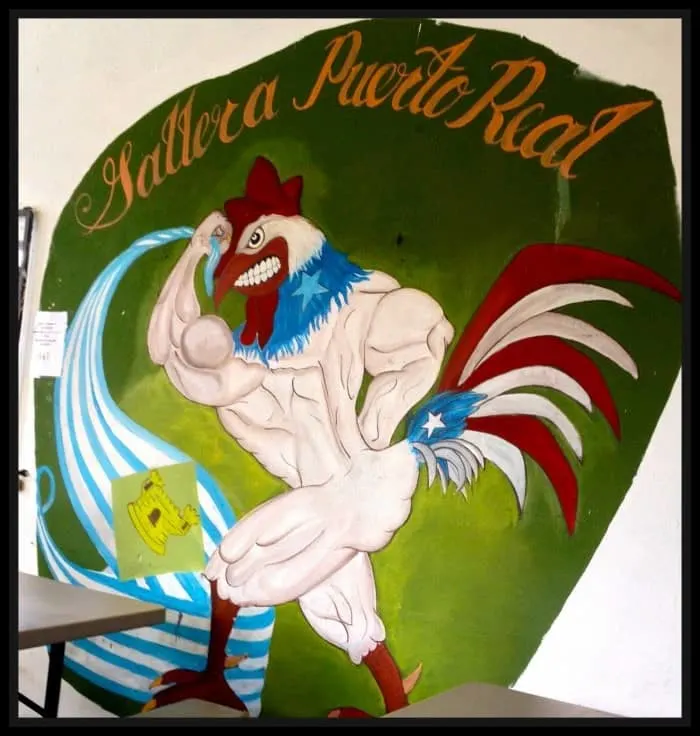 ---
And if our guide to Vieques Island is not enough information to give you an idea of what to expect on Vieques, check out our post about life on a tropical island
---