One of the big draw cards bringing people to Vieques is its stunning Caribbean beaches. One of the rare islands where you can still have a beach all to yourself. Well not all of them all of the time, but a lot of the time!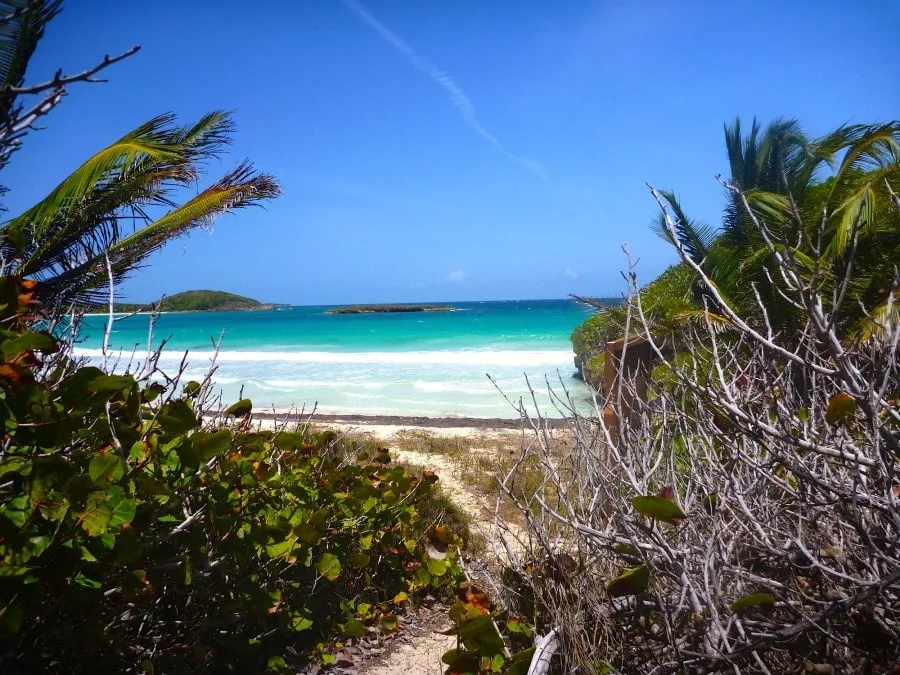 There are loads of beaches on Vieques and all of them are special for one reason or another. Some are hard to find, some are hard to get to, and some you are always guaranteed to have to yourself. So make the effort to visit as many as you can when on Vieques. Here is a list of just a few of our favourite Vieques Beaches to get you started.
Any of the beaches inside the Wildlife Refuge
Enter through the wildlife refuge gates on the 997. All of these beaches are fantastic and most are fairly accessible, these are a few we like.
Playa Caracas – Red Beach is one of the most popular. Access is by sealed road and it meets the perfect beach criteria – white sand and crystal clear water in a beautifully protected bay. There are small picnic huts along the grassed area making it a perfect spot to park up for the day.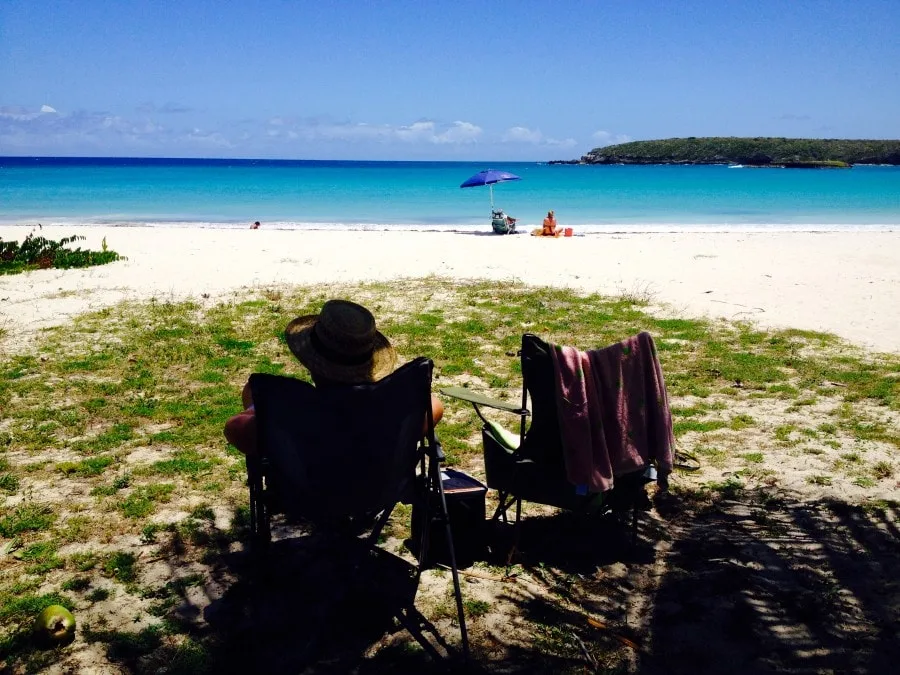 Pata Prieta – Keep driving past the turn off to Playa Caracas and onto the dirt road, the next right you will see a sign for Pata Prieta. Follow the dirt round down and then turn to the first right and you will find a small parking space. It is just a short walk down the gravel path to the beach. Unfortunately this small secluded beach is not always so secret, but it is beautiful especially when you get it to yourself.
La Chiva – Blue Beach. La Chiva is a long stretch of beach divided up into "spots" numbered 1-21. Continuing on the main dirt road past the turnoff to Pata Prieta you will see the signs for the numbered spots, at marker #15 the road splits off to spots 16-21. Drive along, find a spot you like and park your car right on the beach, for your own private piece of paradise. *note- at the time of writing La Chiva had been closed by the Navy to clean up unexploded ordinance found in the area from their previous bombing activities on the island. Clearance was expected to take 3-6 months.
Any of the beaches accessed via The Sun Bay gates
Sun Bay – This is called the public beach, a one mile stretch of beach with facilities such as showers, toilets, a cafe and life guards. Entry is via the large gates on the 997. There is an entry charge of $2 per car, but is worth it for the palm tree lined stretch of white sand and crystal blue water.

Media Luna – If you continue through the Sun Bay area along the unsealed road, you will eventually come to Media Luna. This is a very pretty beach and is quite shallow. You can walk out a long way and still only be waist deep, great for kids. There is also lots of shady trees to park and picnic under.
Navio – Further along the road, on a very rough dirt road, you will find Navio Beach. This is definately 4×4 access only. This beach has some great caves and a little bit of surf, so is good for body boarding. It is a very beautiful spot.
Esperanza Beaches
Esperanza Beach – is the main beach along the Melécon. It runs all the way down to meet the point of Sun Bay. If you drive in via the dirt road on the left past Sun Bay and just outside of Esperanza, you can park right on the beach, either on Sun Bay or Esperanza beach. You will often find people picnicking where the two beaches meet. There are various spots all the way along which are really nice for a swim.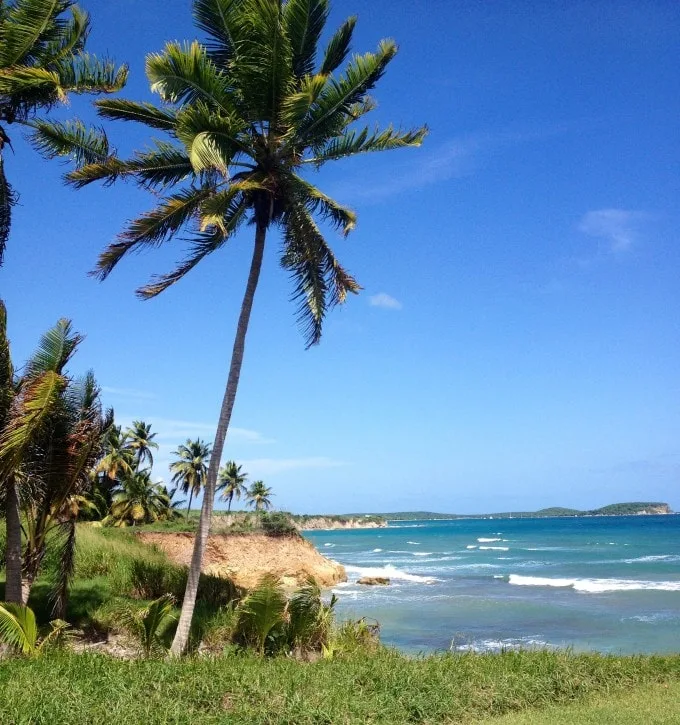 Playa Grande – Heading out of Esperanza towards the west you will eventually hit Playa Grande. This is a great beach for long walks and is also a turtle nesting area.
Playa Negra – Black Sand Beach – leaving Esperanza heading west, take a left on the 201 you will see a small pull off to the left not far down the road. A 20 minute walk down the path to the dried stream bed, follow to the right and you will reach the beach.
North Shore Beaches
El Gallito Beach – Head out past the W Resort on the 200, as you drive towards the airport you will see a lovely stretch of beach with areas to pull off and park. Head a little further along, and just before you reach the airport you will see a driveway leading to a beach, this little beach is like an extension of El Gallito. It is small and protected, almost like a little lagoon. A great beach for a quick afternoon dip.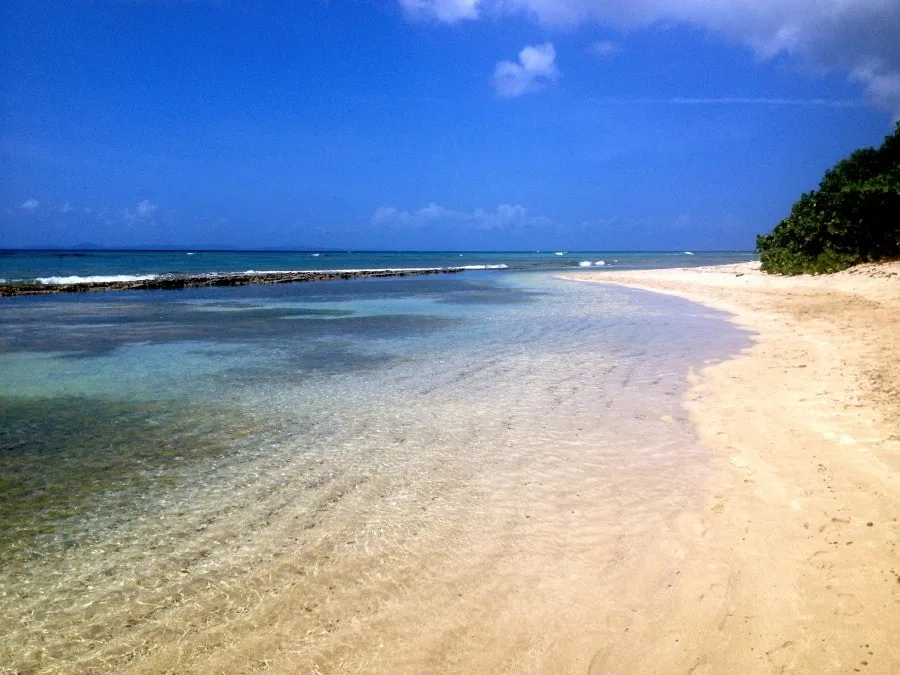 Punta Arenas – Green Beach – Continue along the 200, past Mosquito pier until you reach the Wild Life Refuge sign. The road is unsealed and quite rough in spots. Head all the way to the end and you can go either left or right where you will find small parking bays in the scrub. Pick a spot and enjoy. Getting to Green Beach is half the adventure but it offers secluded spots and some good snorkelling.